The Halo World Championship 2018 Finals marked an undeniable milestone in the annuls of Halo esports. Several elements came together to culminate in an unforgettable experience for everyone involved. A marvelous host city. A fantastic venue. A brilliant partnership. A legendary legacy. A collection of the best players and teams in the world. A hall filled with a frenzied and impassioned community. An event that set out to determine Halo's best ended up showing it off in so many more ways than one. A new champion crowned, a new chapter opened.
The CenturyLink Field Events Center played host to this year's marquee moment of Halo's biggest prize. A road that ran through Orlando, London, Sydney, Mexico City, and Columbus found its destination in the damp-but-dazzling Pacific Northwest, neatly nestled between the homes of the Seattle Seahawks and Mariners. Sixteen teams entered, each with dreams of becoming the next Halo World Champion – in the end however, there was only one who proved without a doubt to be the new competitive kings.
GROUP PLAY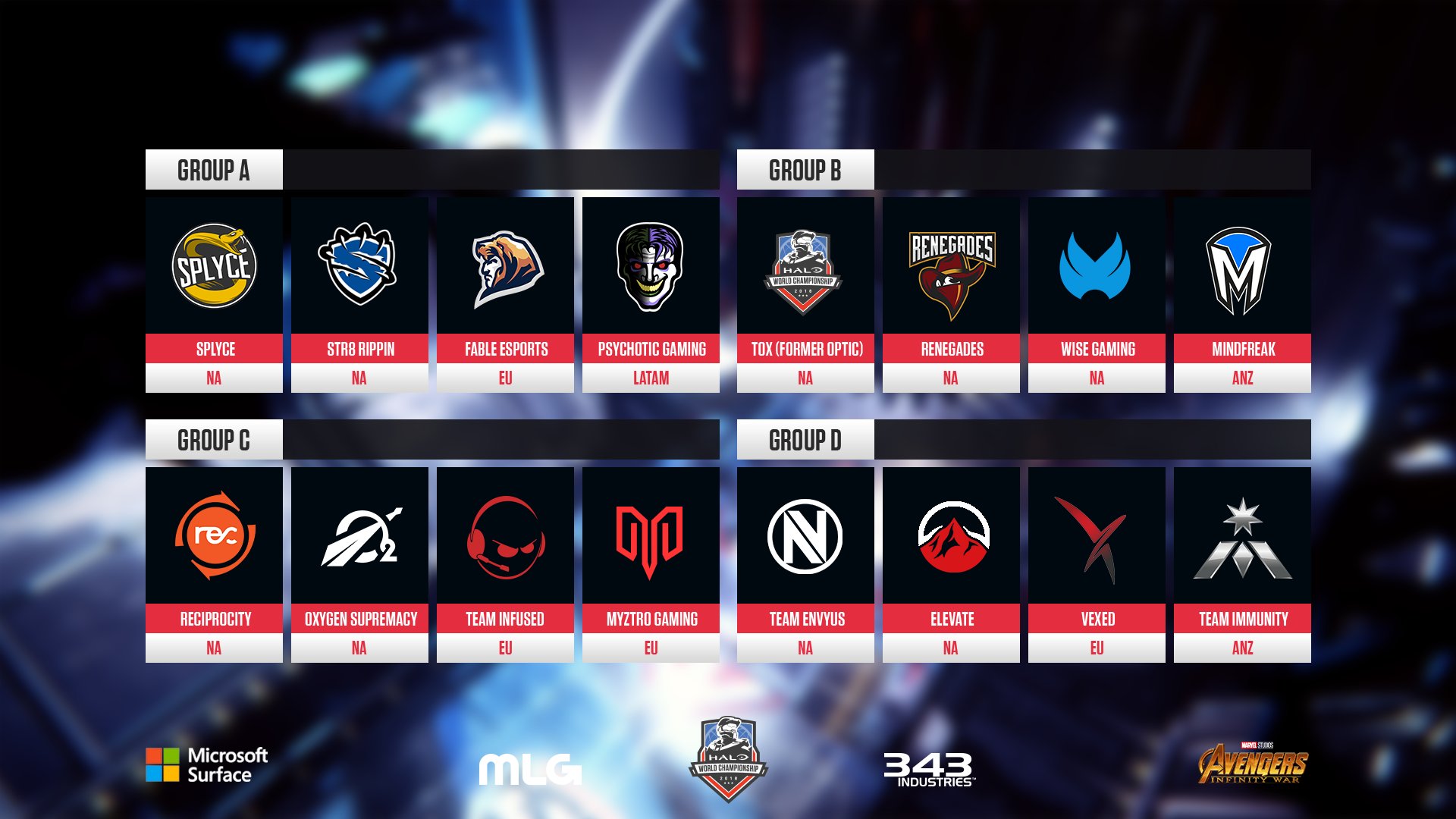 For most of Friday, Group Play at the HaloWC 2018 Finals let the top teams begin to separate themselves from the rest of the field, with squads like Reciprocity, Splyce, TOX Gaming, and Team EnVyUs making early statements to put themselves in respective group-leading positions that none of them would inevitably relinquish.
On Saturday morning, final Group Play matches saw three series determine advancement, as teams on the bubble matched up to keep their tournament hopes alive. In Group B, Renegades poured it on against Wise Gaming to advance, while Group D saw Elevate take down Vexed for the second spot. In Group C, international favorites Team Infused rode an inspired performance by Jimbo to upset Oxygen Supremacy and become the only non-North American team to make it to the final eight.
The rest of the field was punctuated by several exciting moments, including Mindfreak playing out of their minds against TOX Gaming, nearly taking a game off the defending champs in a scintillating 50-48 Slayer match that no doubt made the entire Australia-New Zealand region beam with pride. Group A's final match saw Berserker Esports take down Fable Esports in an incredibly exciting Game 5 to give the Latin American squad an impressive third-place finish in their group.
CHAMPIONSHIP BRACKET
Round 1 of the Championship Bracket saw Splyce take down Team Infused, but not before the European squad would steal a game from the number one seed. A similar fate awaited TOX Gaming, who took care of business against Elevate, but surprisingly also dropped a game, winning the series 4-1. While Reciprocity would quickly oust Str8 Rippin with little trouble to the tune of a 4-0 sweep, fans were treated to a very different series swing between Team EnVyUs and Renegades. After falling behind two games to none, Renegades came storming back to take three straight off of the 2017 HaloWC runners-up. In games six and seven however, a Wizard was summoned, and the call was answered, as Pistola led Team EnVyUs to two straight wins to take the seven-game series 4-3.
The Winners Bracket semifinals saw what seemed like further potential chinks in the frontrunners' armor, as both Splyce and TOX Gaming struggled to put away nV and Reciprocity, respectively, both series ending 4-2. The latter series featured a dominating Slayer performance by Reciprocity that would serve as a harbinger of things to come, as Reciprocity systematically dismantled Renegades in the Elimination Bracket, led by an absolutely insane performance by Mikwen, who put together one of the finest tournament performances in HaloWC history.
On the other side of the Elimination Bracket, Team EnVyUs similarly dispatched Elevate to set up an epic bout between old teammates against Reciprocity in what would prove to be possibly the most exciting series of the entire tournament. With each squad riding both momentum and the energy and support of ravenous fanbases, the series saw a back-and-forth power struggle that went the distance. In front of a rowdy and raucous crowd, Team EnVyUs came back to win a dramatic Slayer match on The Rig that sent the #BoysInBlue to the Elimination Finals to face TOX Gaming, who fell 4-1 against Splyce in the Winners Bracket Finals.
Photo: Drew Benz
The Elimination Bracket Finals would in many ways serve as a rematch between last year's two HaloWC finalists, albeit with nV sporting a different lineup, and the squad-formally-known-as-OpTic sporting their newly-established independance. It would be a series deserving of the rivalry, going the distance and providing fans both in attendance and tuning in online with a fantastic back-and-forth spectacle showcasing grizzled veterans giving it their all. Pistola would come tantalizingly close to making it back to the Grand Finals stage, taking a 3-2 series lead into Game 6, but TOX Gaming poured it on when it mattered most and came back to take the series 4-3 to set up a rematch with Splyce.

Photo: Mike Byron
GRAND FINALS
All tour long, Splyce had been making their presence known in undeniable fashion, the all-conquering quartet of Shotzzy, Renegade, Eco, and Stellur literally changing Halo 5's meta right before our eyes. Their relentless romp through the current competitive calendar has been beyond impressive to witness.
On the other side of the coin, SnakeBite, Lethul, Royal2, and Frosty were the venerable veterans. The two-time defending world champions looked to leverage their tried-and-true combination of strategy, teamwork, and preparation to claim an unprecedented third straight title – this time under the self-owned banner of TOX Gaming after winning the 2016 and 2017 honors with Counter Logic Gaming and OpTic Gaming, respectively.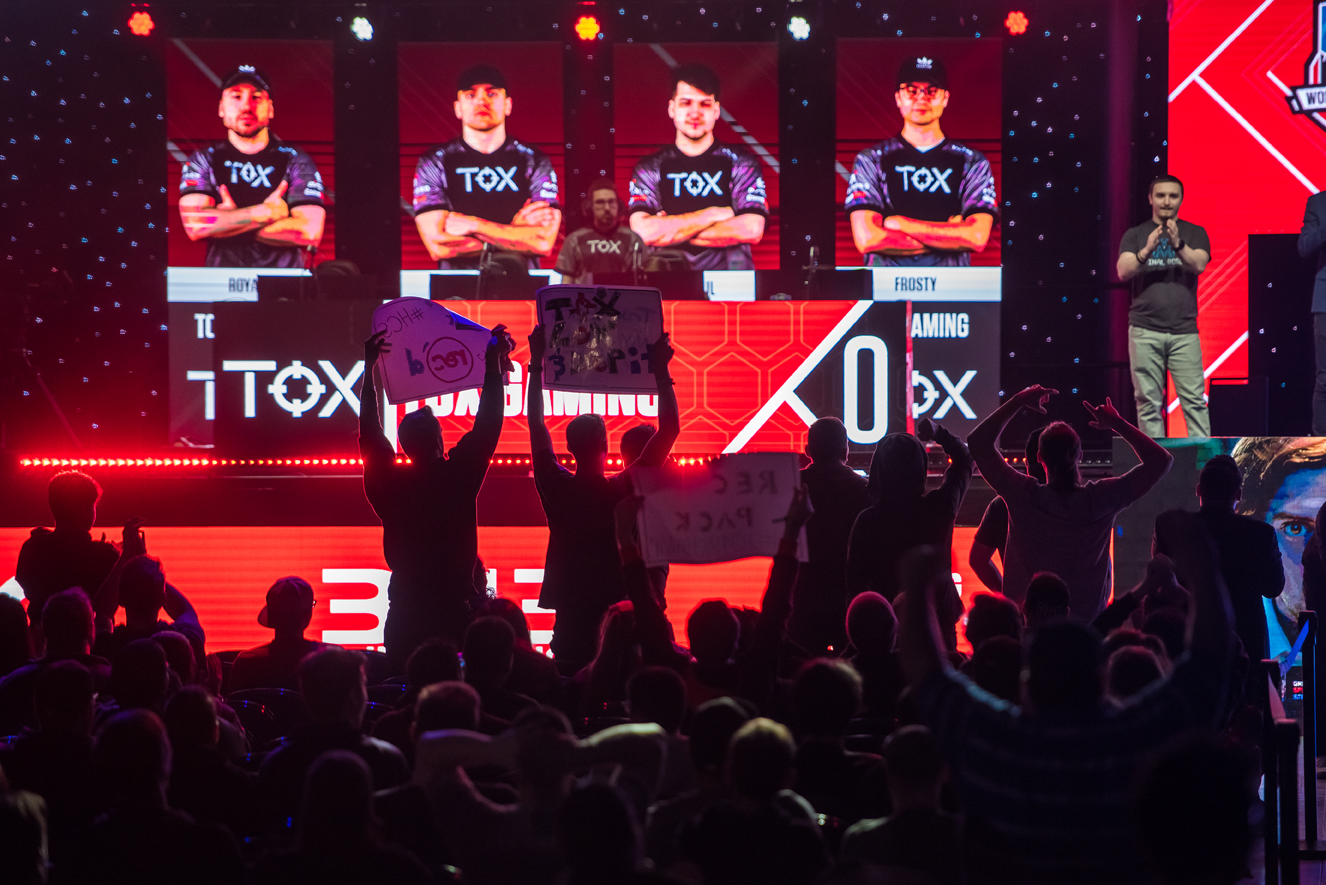 Photo: Ivan Meneses & Uriel Espinoza
TOX Gaming's comeback win against nV continued their squad's ridiculous streak of never missing a Grand Finals. Dating back to their first series together at X-Games Aspen in 2016, SnakeBite, Royal2, Frosty, and the then-newly-acquired Lethul have never finished lower than second. It's a reign of success that in many ways eclipses any of the hallowed Halo squads that have come before – for nearly three years, this fearsome foursome has literally been Halo esports' final boss.
However, if this year's Grand Finals are any indication, we may very well be seeing the end of that undeniable dynasty. Though TOX would certainly put up a valiant effort, they were simply no match for the flying fangs of Splyce, who seemed to be everywhere at once, defying normal strategic conventions and overwhelming the defending champs at every turn, smothering them with speed and slaying power. What fans have seen TOX do to other opponents for years, they were now seeing reversed.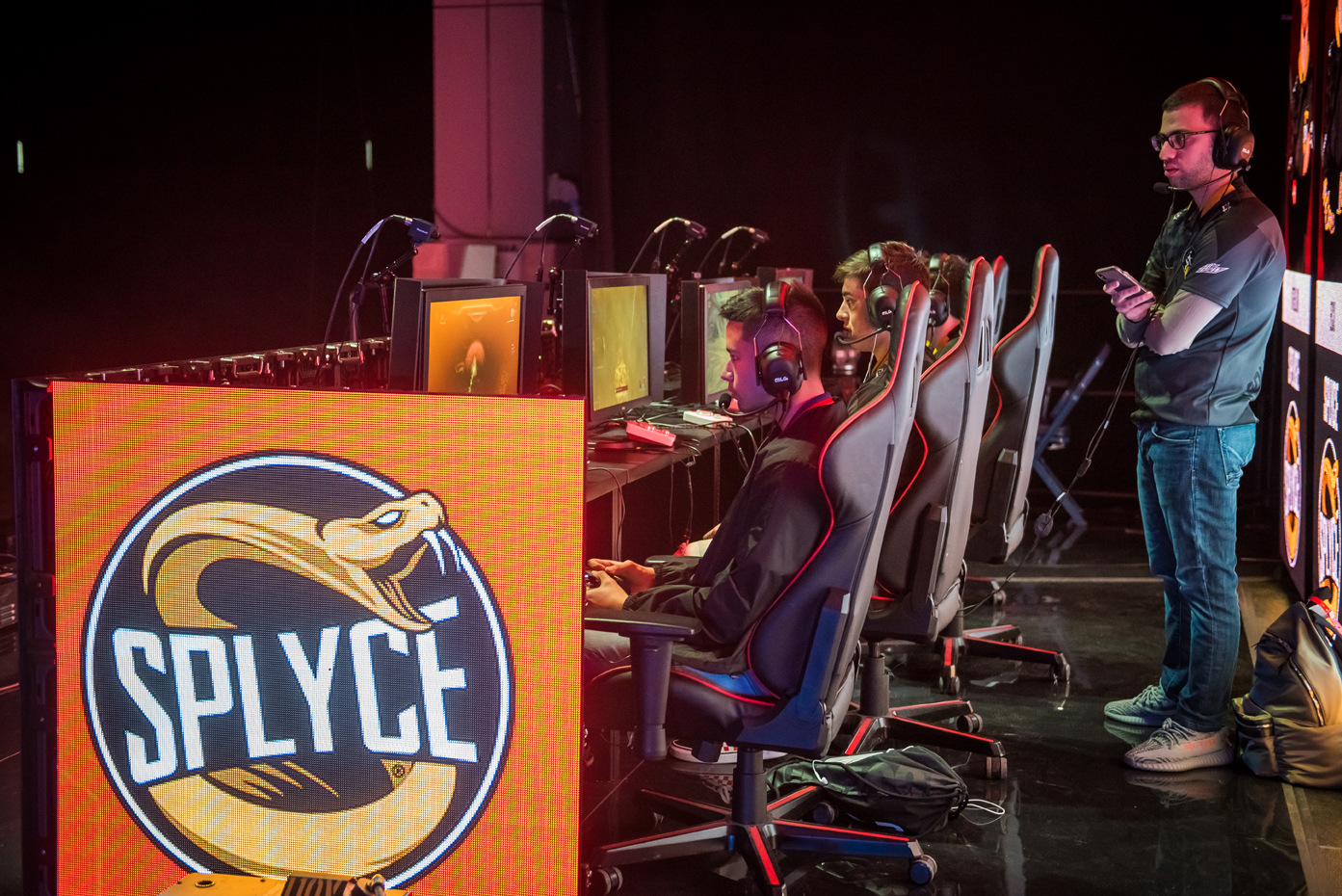 Photo: Ivan Meneses & Uriel Espinoza
In the fourth and final game, Splyce opened up with two nearly immediate caps, but were answered as TOX capped two of their own. The stalemate wouldn't last long however, as the young guns ended things nearly as quickly as they had begun, taking the CTF match on Fathom and, in turn, the series, the trophy, and the title.
Splyce answered every challenge with reckless abandon and relentless pursuit, a performance that proved they've been truly #OnTheHunt for a single goal: be the best team in the world. As the Seattle sun set on the Pacific Northwestern horizon, the new Halo World Champions could unequivocally claim to be just that.
The king is dead. Long live the king.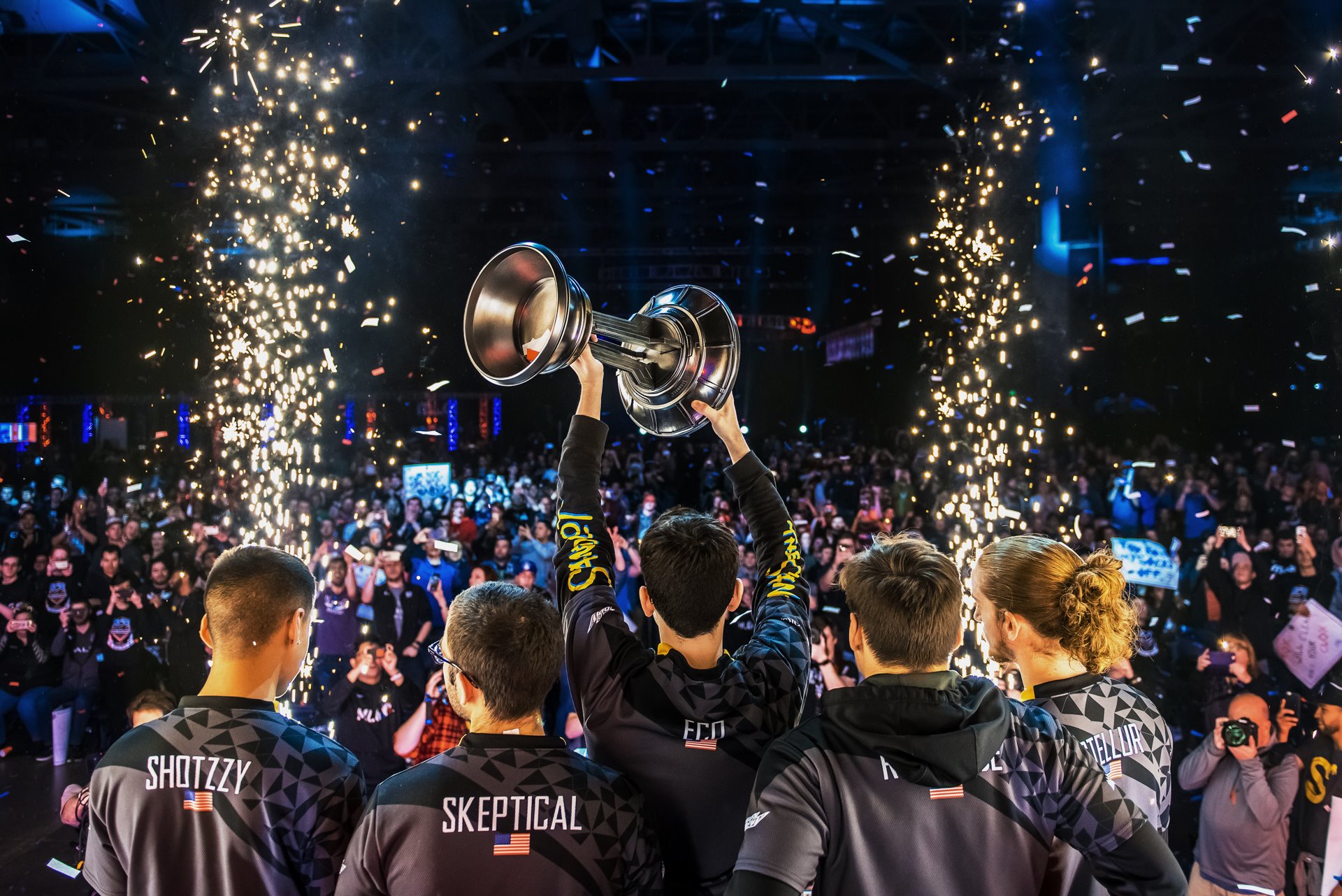 Photo: Ivan Meneses & Uriel Espinoza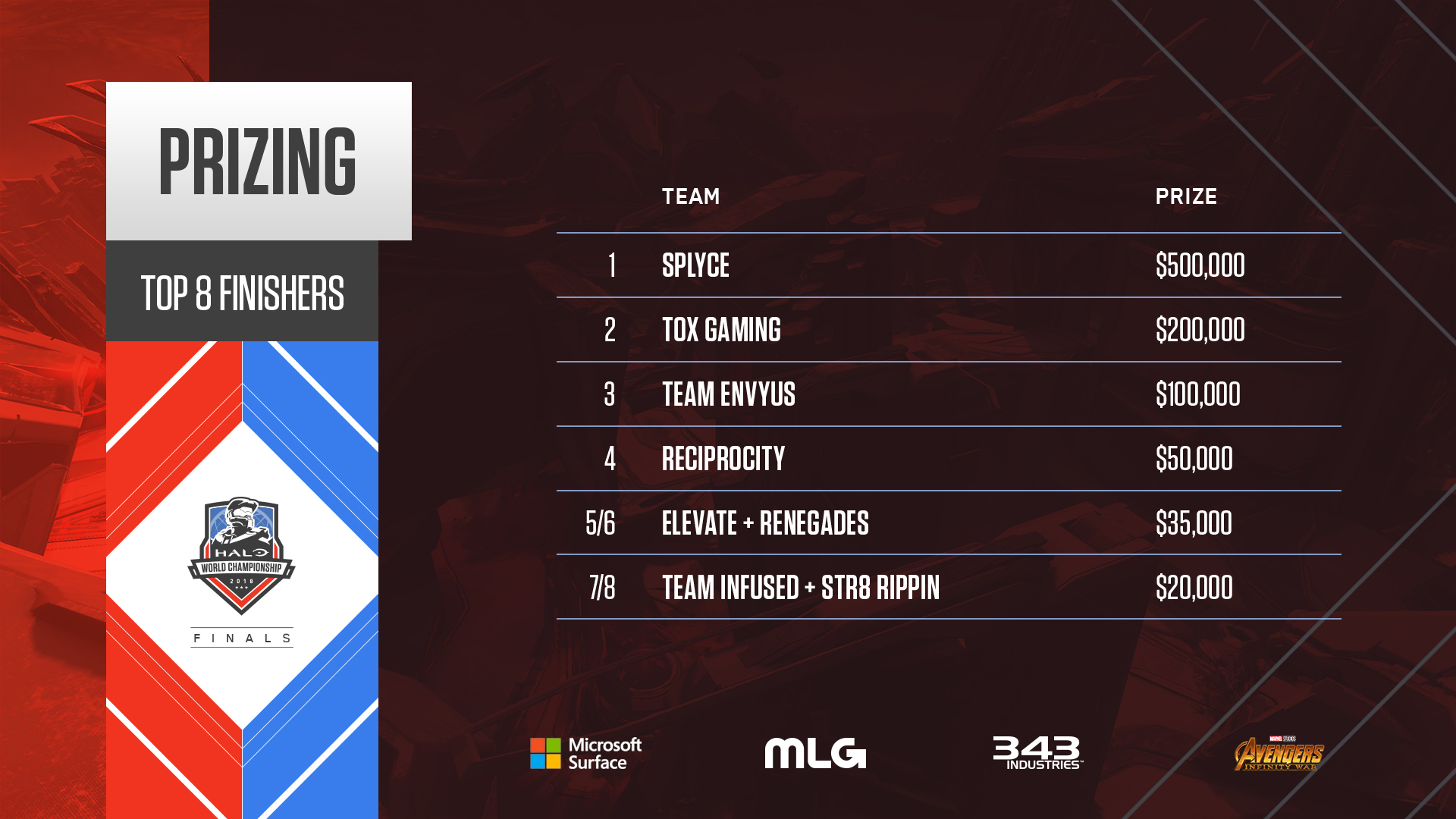 PLAYER STATS
The HaloWC 2018 Finals saw countless incredible performances by the world's best Halo players all doing their part to lead their team to victory. With thanks to our friends at Halo Data Hive, let's take a look at some of the top performers over the weekend.
Kills Per Game
Demon D (Wise Gaming) – 17.00
Stellur (Splyce) – 14.10
Noblc (Berserker) – 14.00
Momentuum (Immunity) – 13.89
Gilkey (Wise Gaming) – 13.50
Highest KDA
RoyaI 2 – 2.26
Mikwen (Reciprocity) – 2.17
Snip3down (Reciprocity) – 2.16
Eco (Splyce) – 2.16
Shotzzy (Splyce) – 2.10
Highest Damage Per Game
Demon D (Wise Gaming) – 3040.70
Gilkey (Wise Gaming) – 2943.37
SLG (Fable) – 2765.96
Nebuula (Wise Gaming) – 2684.93
Saiyan (nV) – 2638.50
Flag CaptureS Per Game
Shotzzy (Splyce) – 1.33
Musa (Str8 Rippin) – 0.86
SnakeBite (TOX) – 0.83
Pznguin (Reciprocity) – 0.80
Snip3down (Reciprocity) – 0.80
FFA FINALS
Opening up Championship Sunday's action was the crowning a different kind of champ – the lone wolf variety. The HaloWC 2018 FFA Finals featured a final titanic clash on Truth that pitted the best Free-For-All players on the planet, having qualified through global HaloWC regional qualifying events and MS Store tournaments across the nation.
In the end, Tampa, FL native Ryan "RyaNoob" Geddes (Oxygen Supremacy) would oust and outlast the UK's beloved Ryan "Batchford" Batchelor (Myztro Gaming) in a battle of the Ryans. The victory secured RyaNoob the FFA title and lion's share of the $10,000 prize pool, capping off an impressive run from qualification at the International Plaza Microsoft Store in Tampa to winning it all in Seattle.
FFA GRAND FINALS PLACINGS
1st: RyaNoob
2nd: Batchford
3rd: King Nick
4th: Flurriously
5th: Scaryotic
6th: GoldstarBR
The HaloWC 2018 Finals were a celebration of not only Halo esports, but of the franchise itself, with an incredible attending crowd treated to a dazzling display of activities, experiences, and nostalgia-laden monuments to memories long-held-dear. To our incredible partners at MLG, we can't thank you enough for pouring your passion and professionalism into every detail to help create such an amazing weekend. To every player, team, and organization, thank you for representing Halo proudly and professionally thoughout every event, every series, and every game – each one of you are more than worthy additions to an already-legendary legacy. And most importantly, thank you to the amazing Halo community, who turned out in epic force to make the HaloWC 2018 not only an event to remember, but perhaps the best one yet.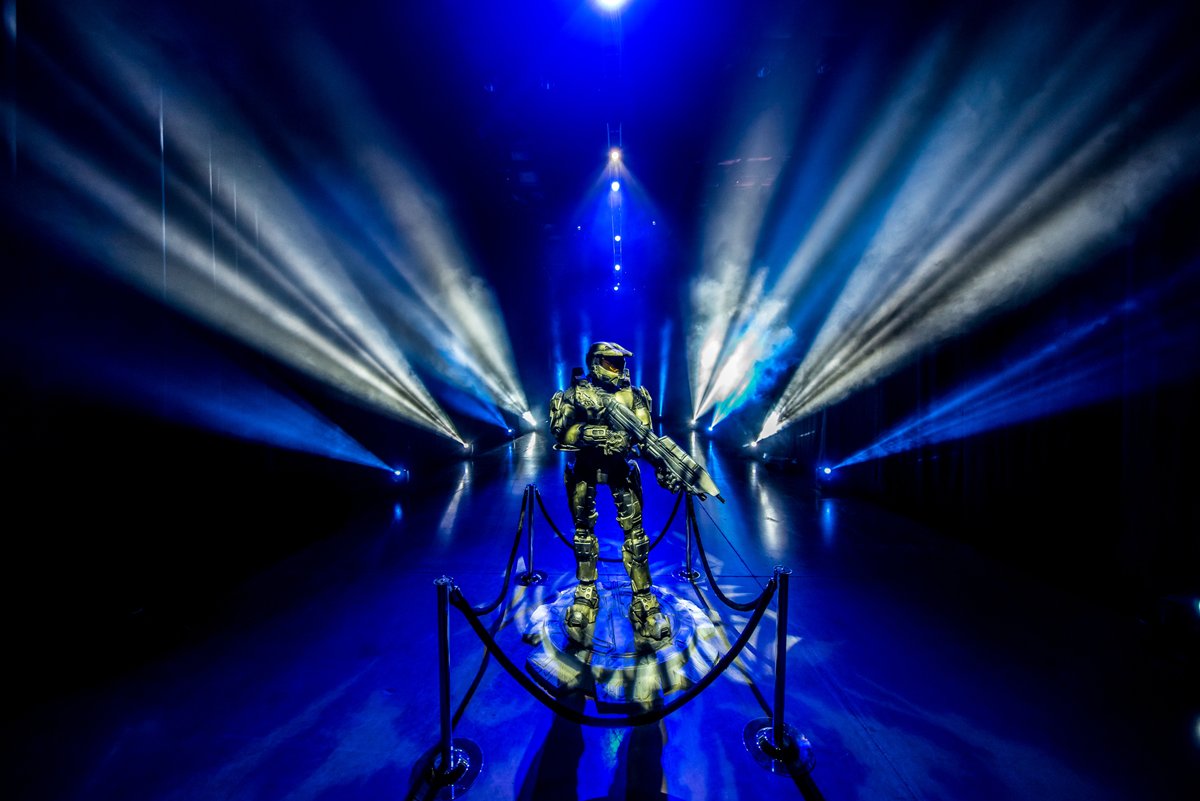 Photo: Ivan Meneses & Uriel Espinoza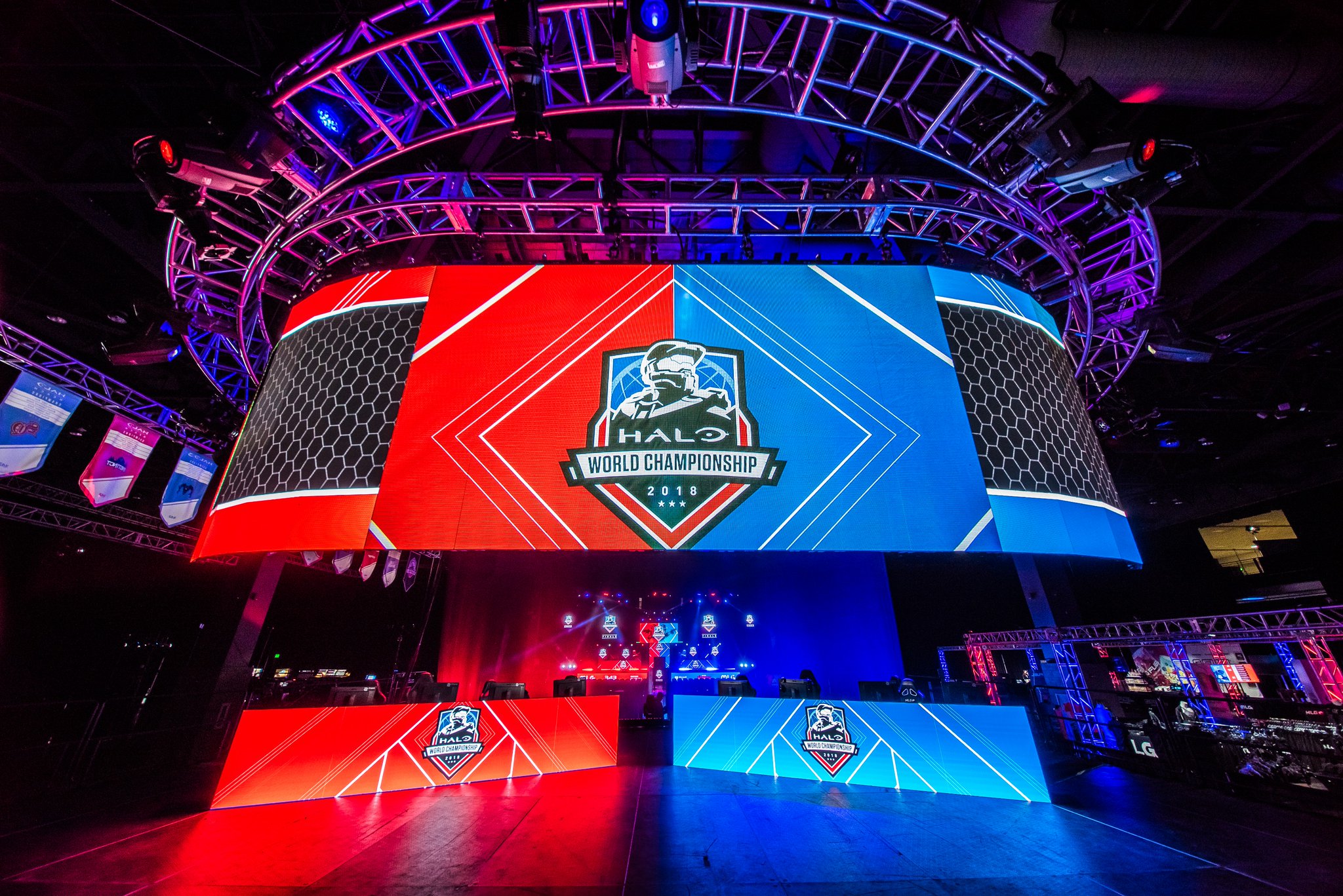 Photo: Ivan Meneses & Uriel Espinoza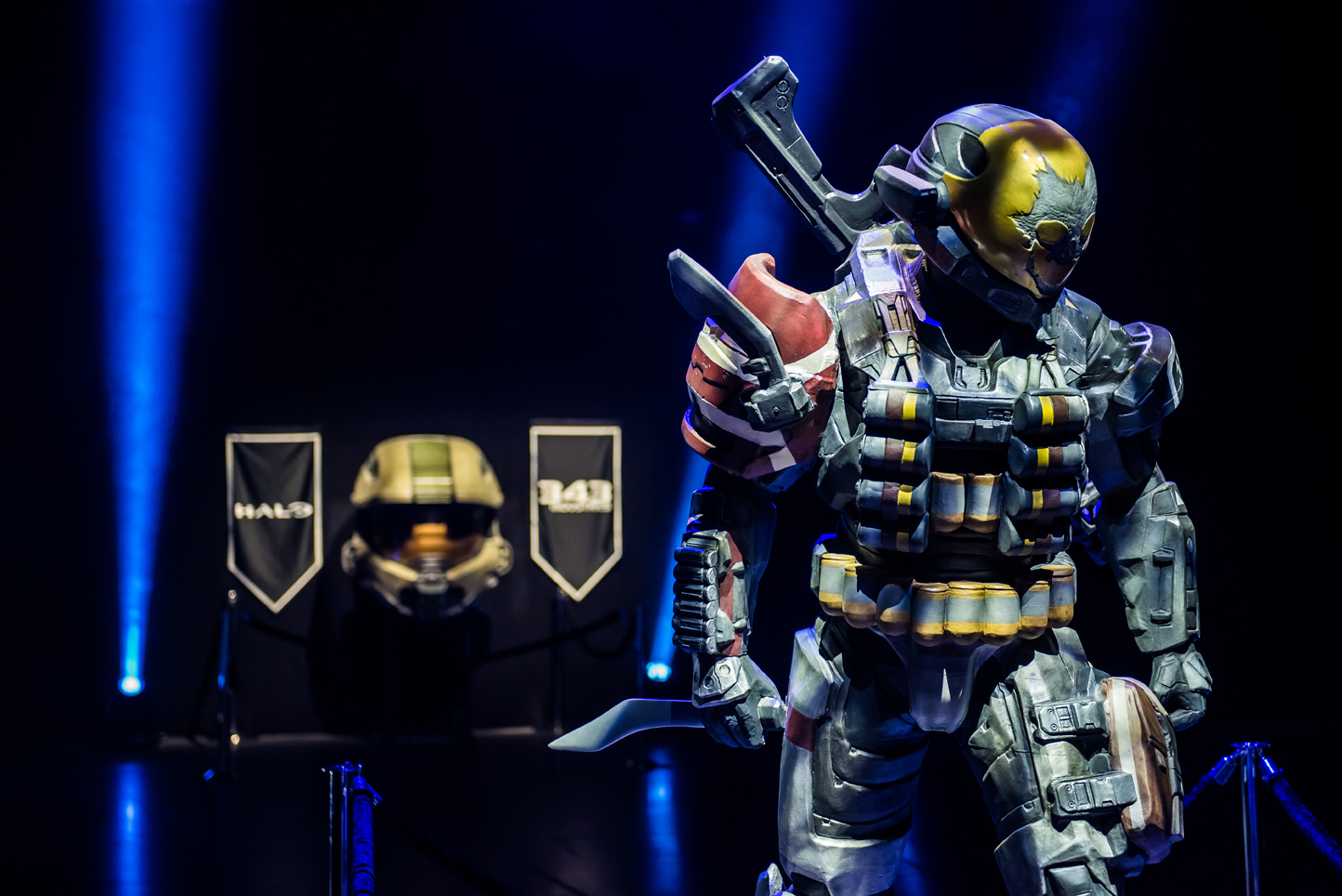 Photo: Ivan Meneses & Uriel Espinoza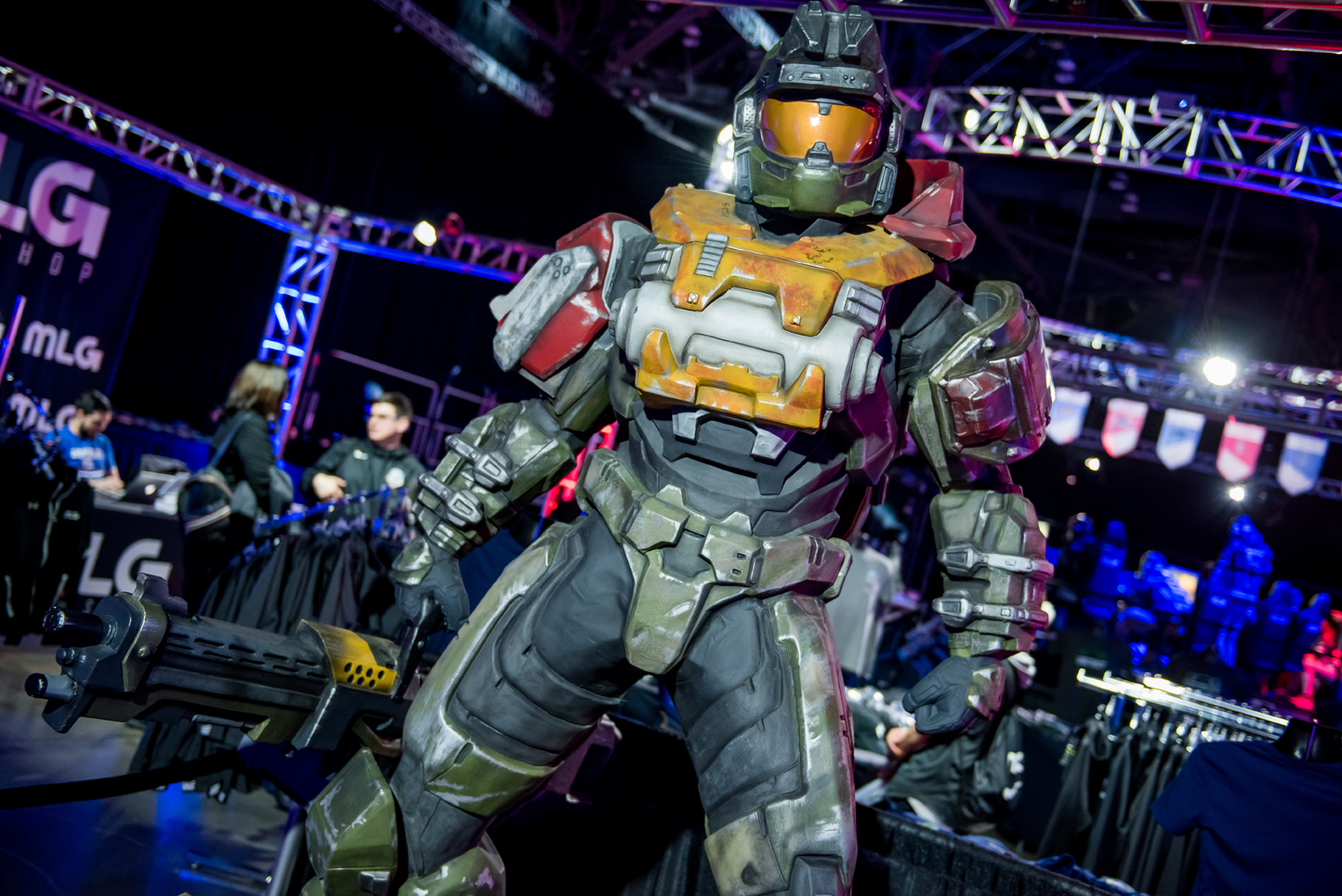 Photo: Ivan Meneses & Uriel Espinoza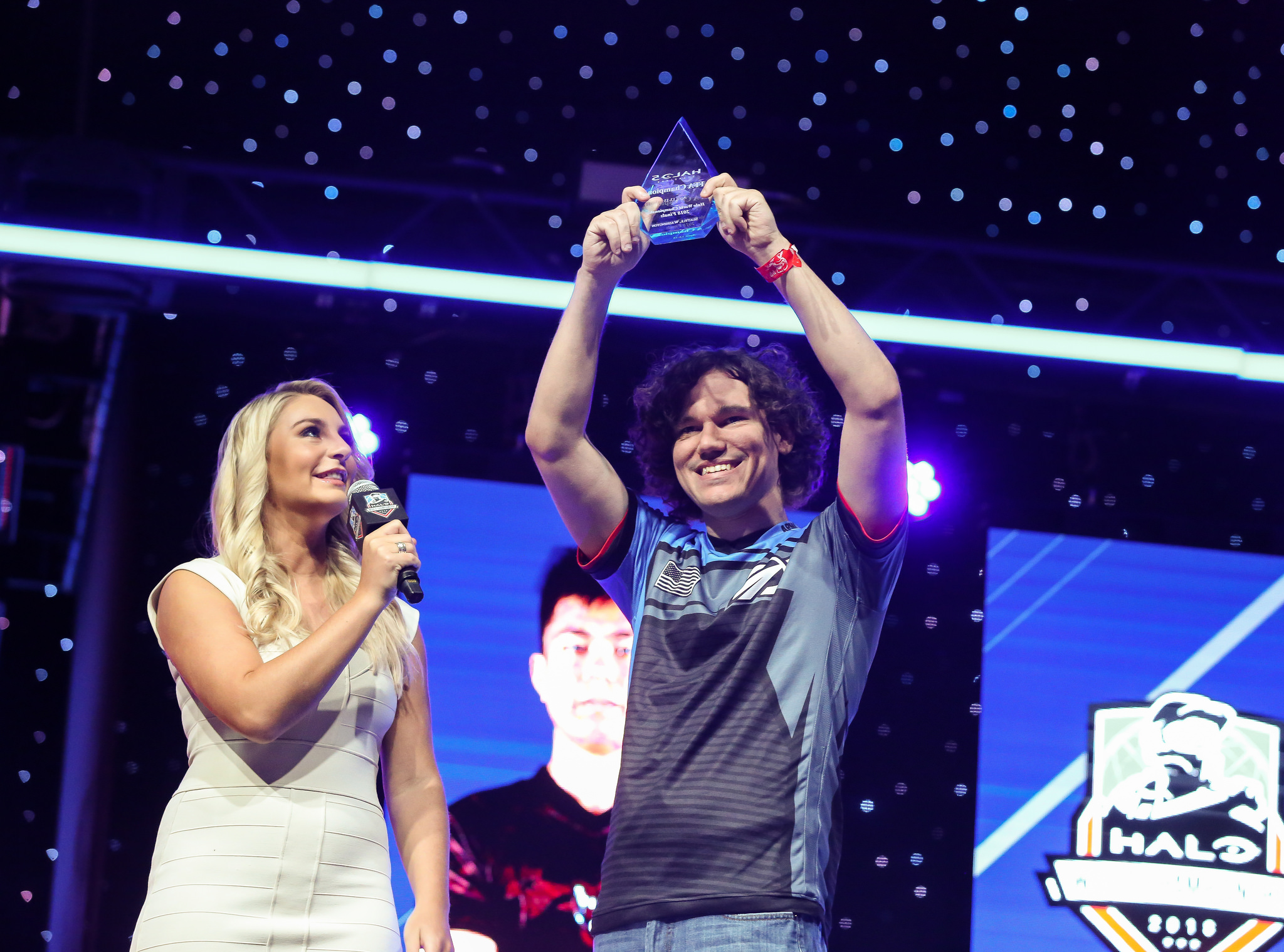 Photo: David Doran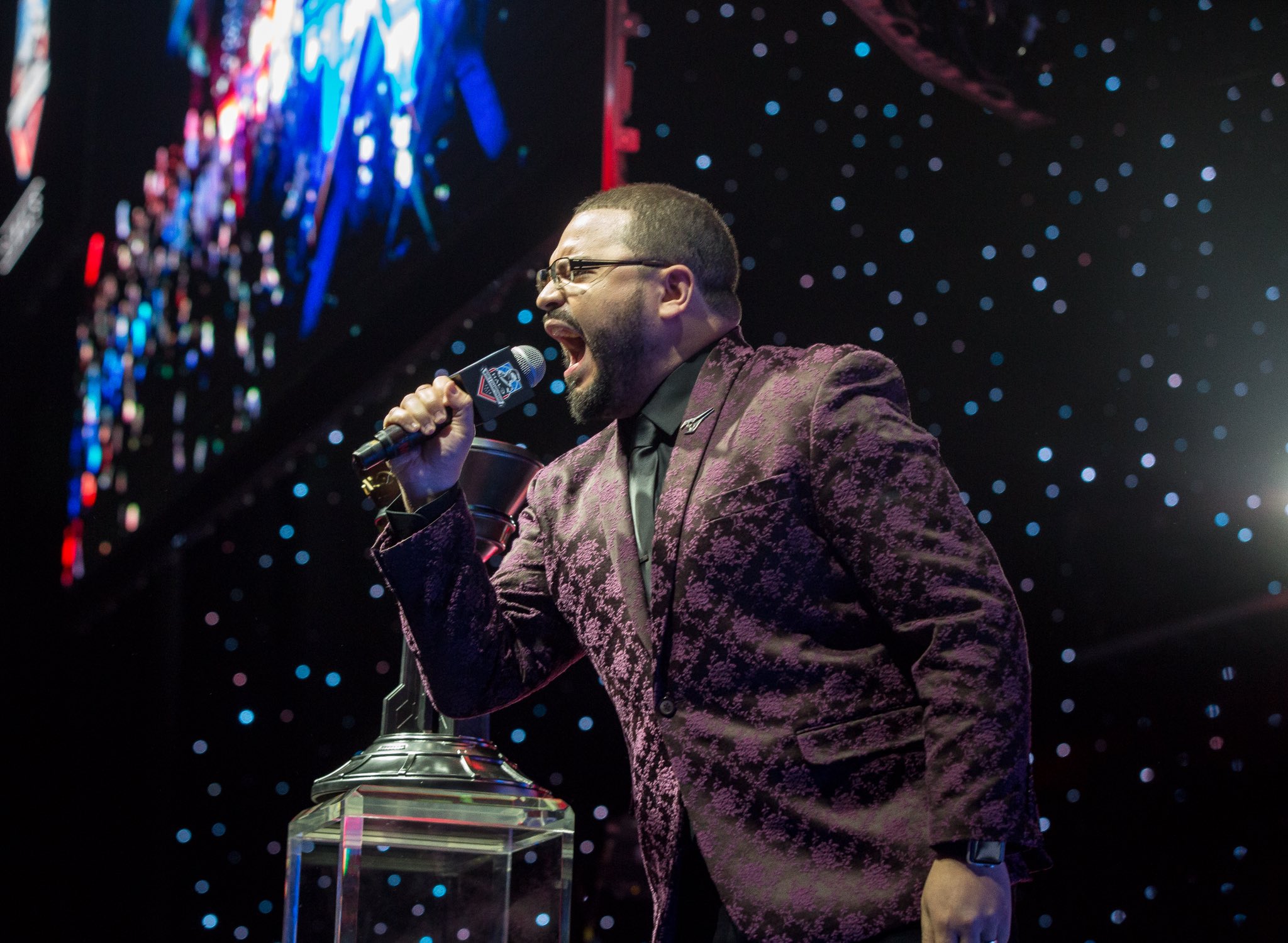 Photo: David Doran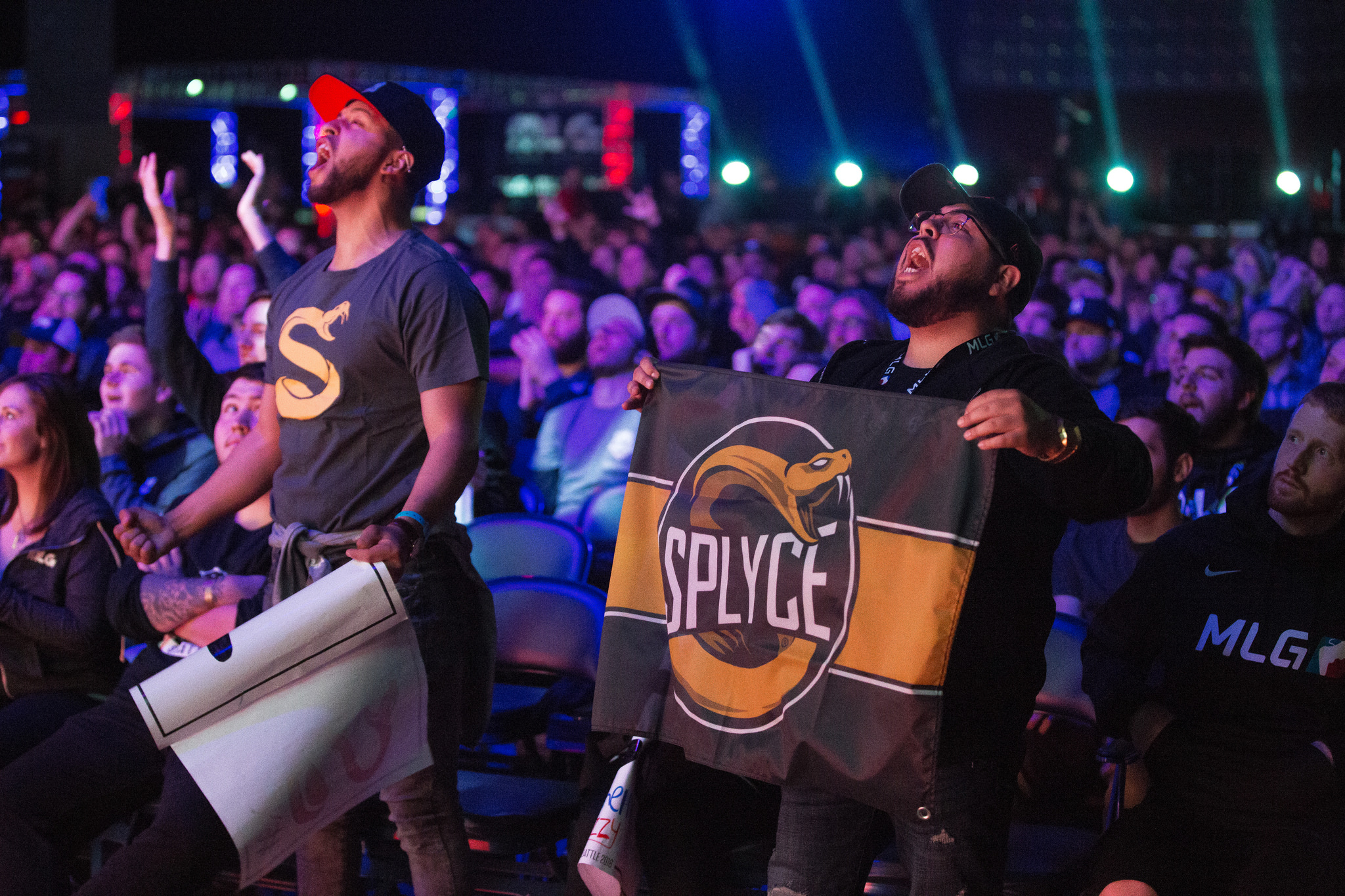 Photo: David Doran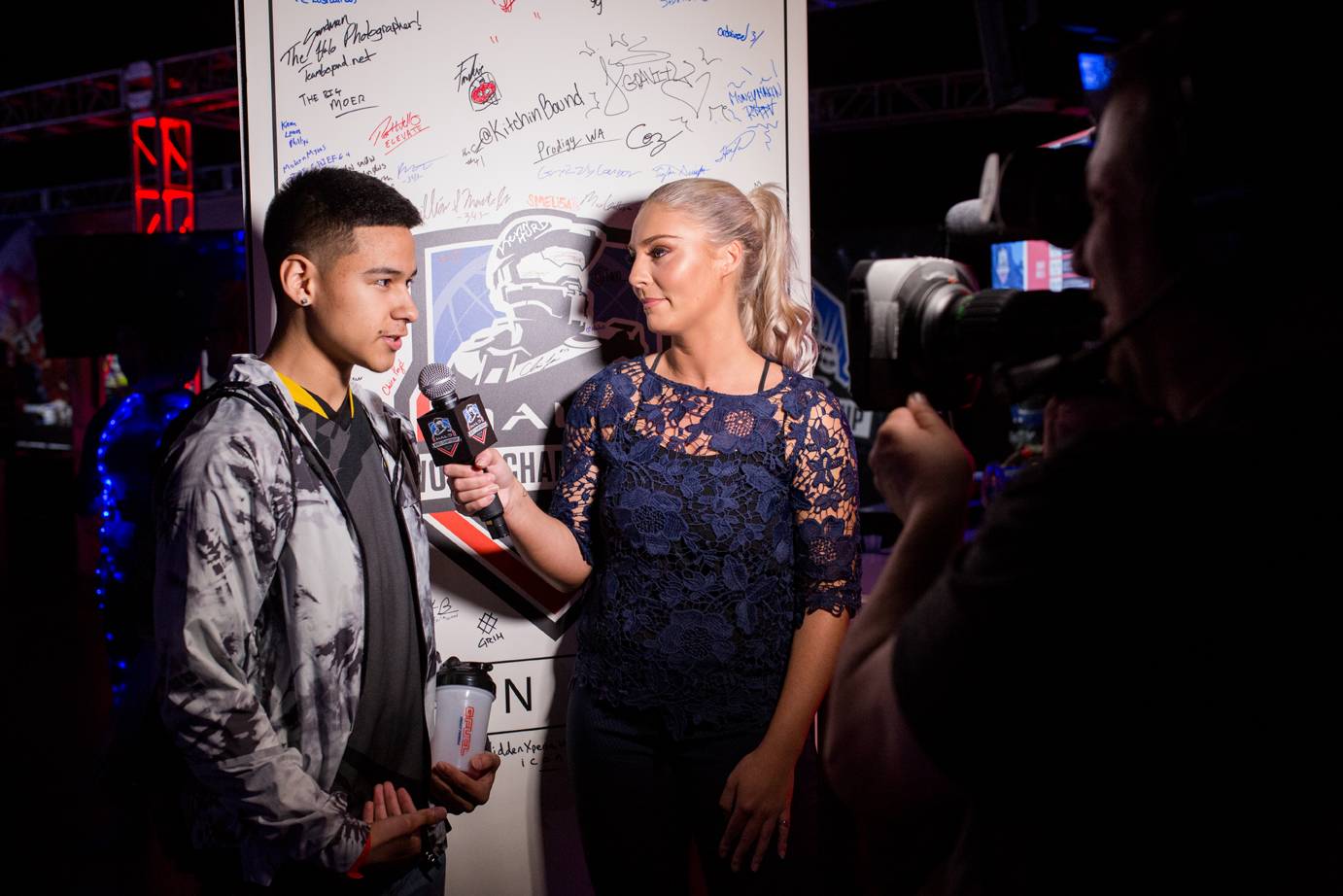 Photo: Ivan Meneses & Uriel Espinoza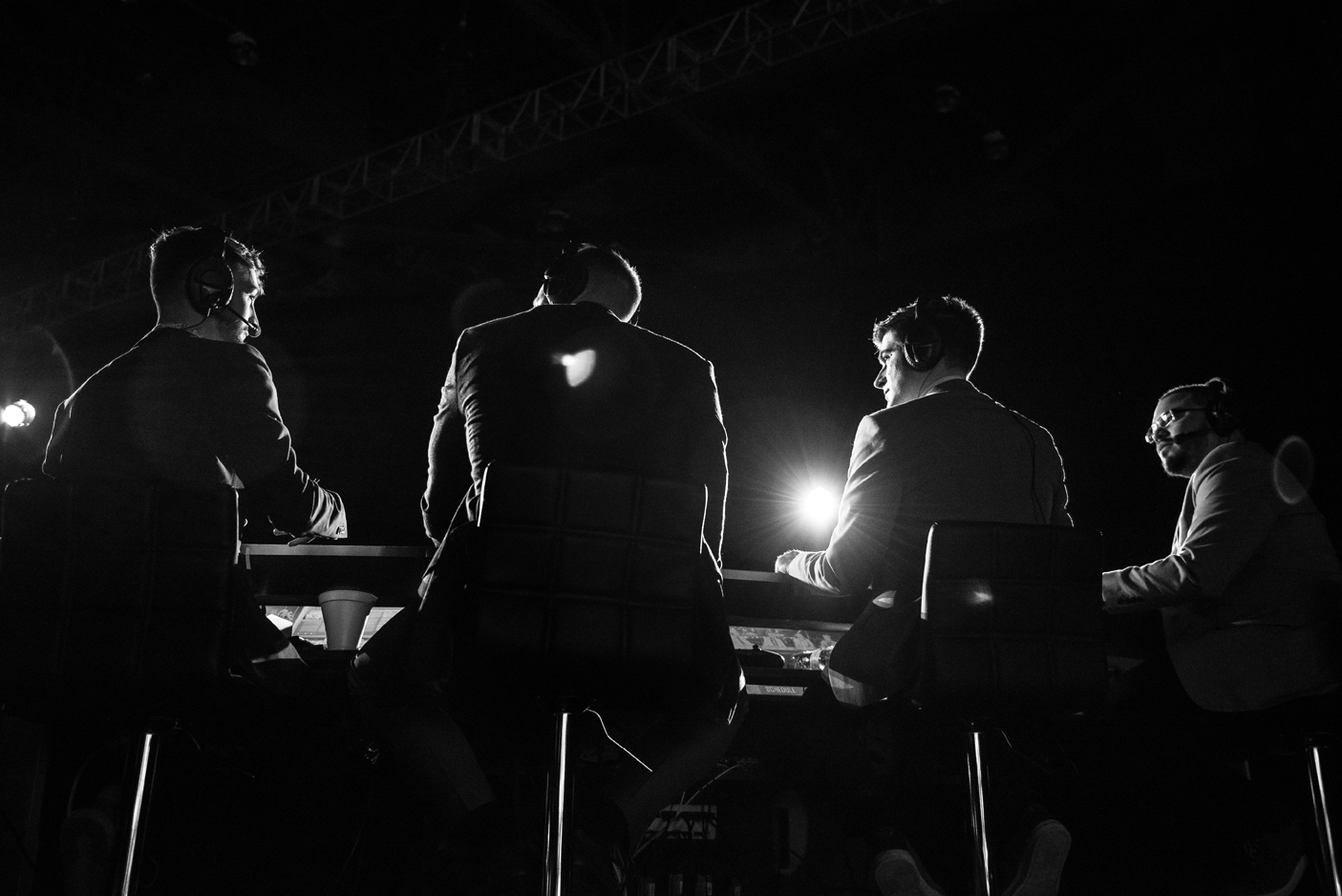 Photo: Ivan Meneses & Uriel Espinoza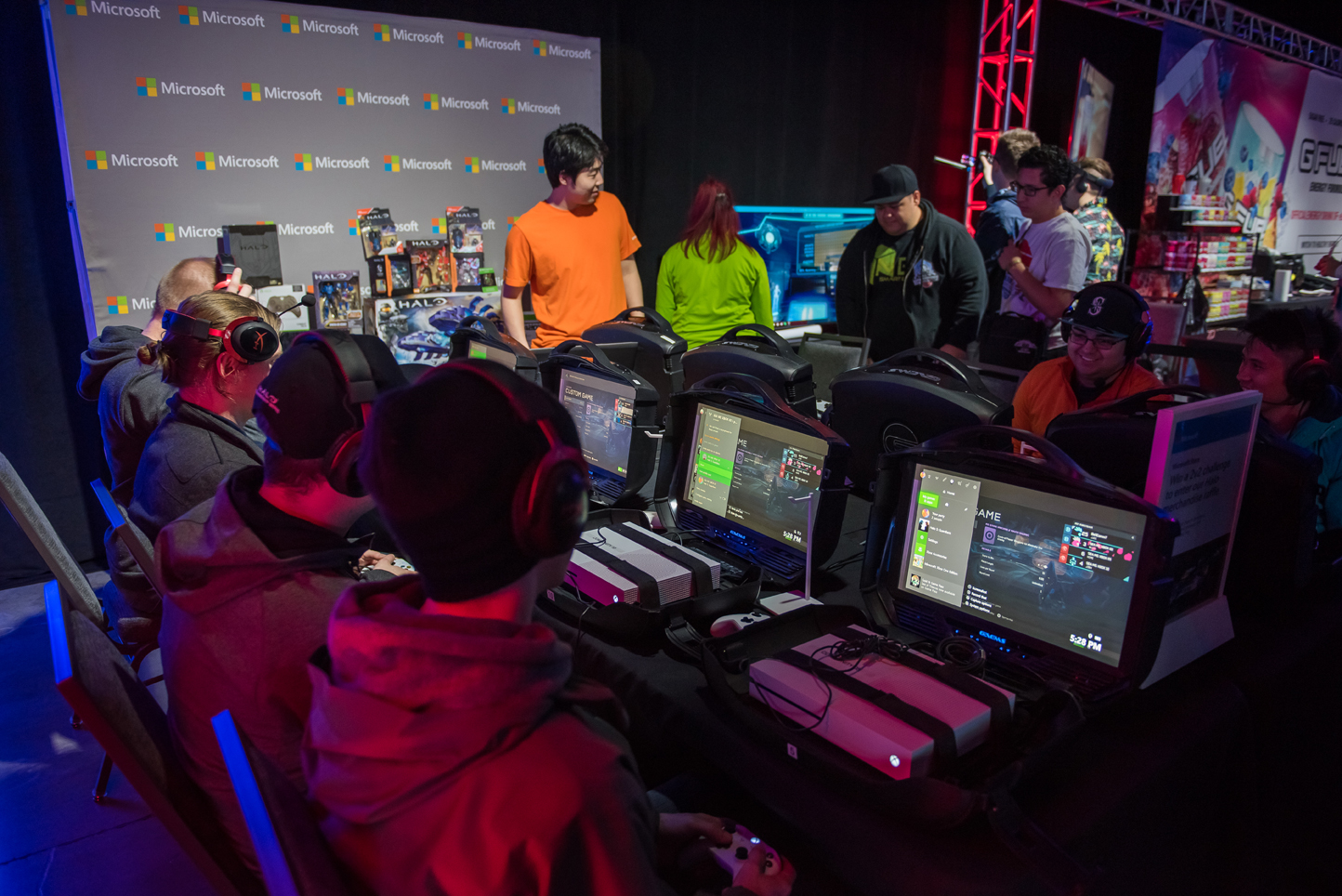 Photo: Ivan Meneses & Uriel Espinoza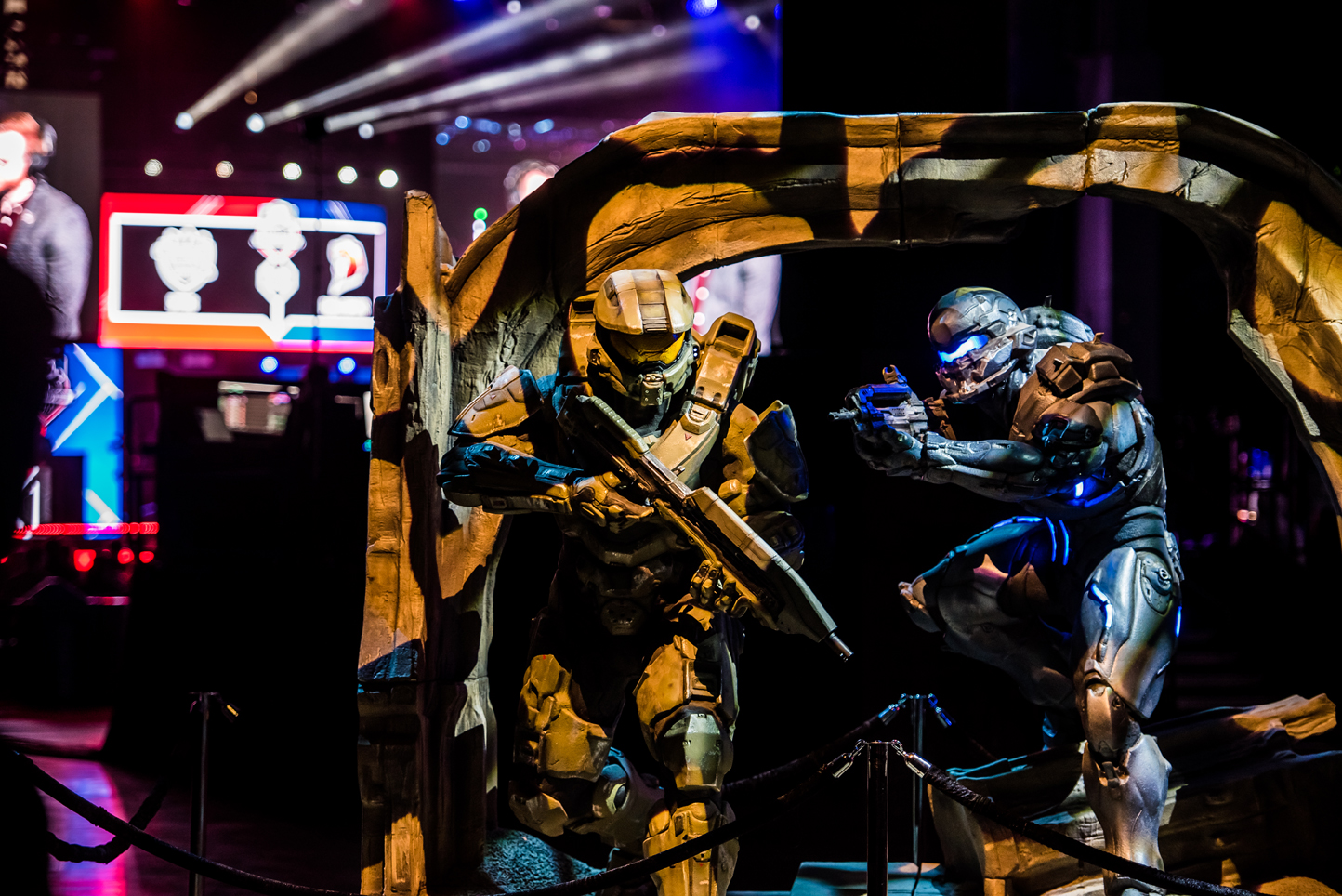 Photo: Ivan Meneses & Uriel Espinoza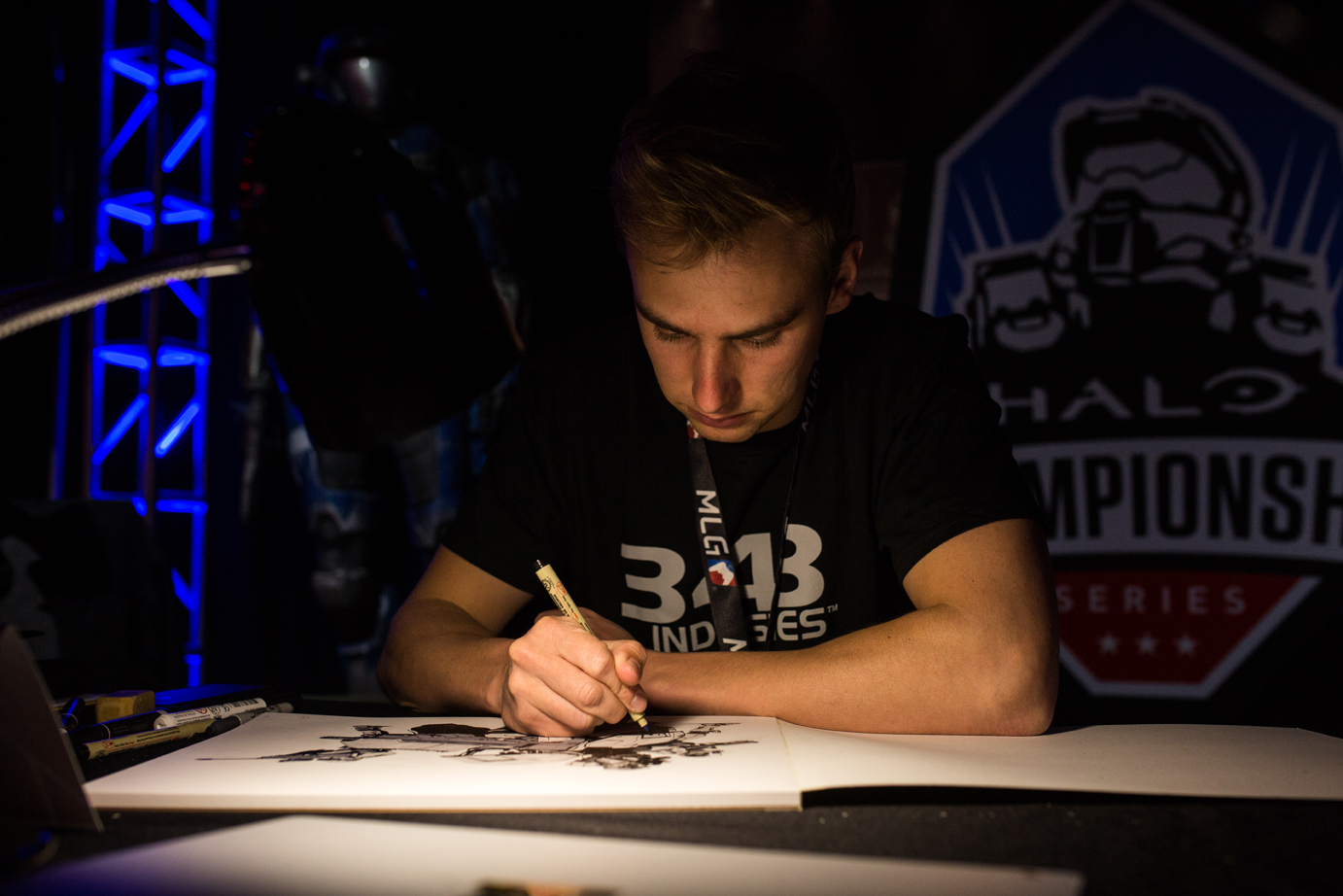 Photo: Ivan Meneses & Uriel Espinoza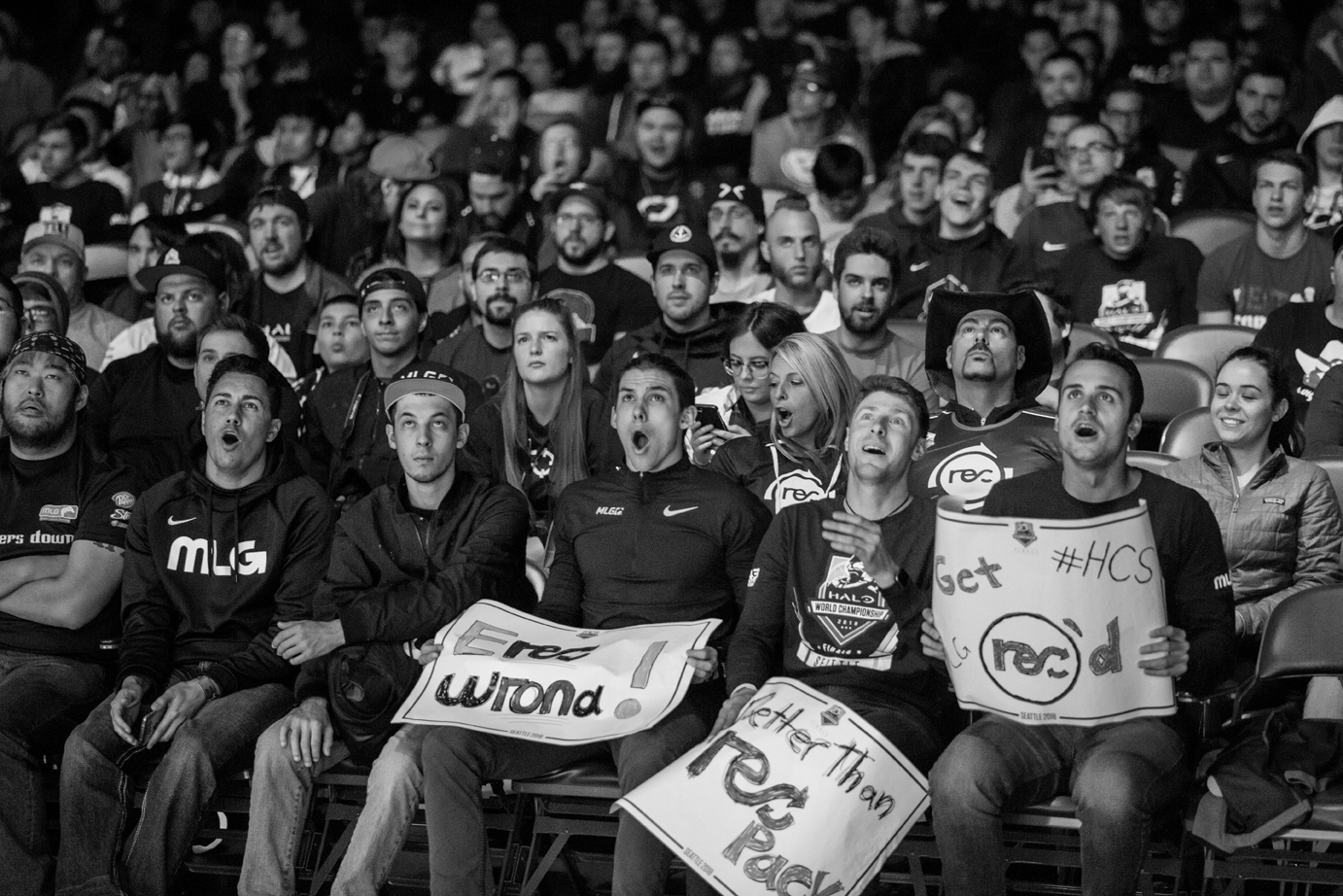 Photo: Ivan Meneses & Uriel Espinoza
For all the latest on the Halo Championship Series and the Halo World Championship, keep it locked to Halo.gg and follow @HCS and @MLG on Twitter.