The road to the Halo World Championship 2017 is finally upon us, with opening action getting ready to commence at the St Louis Qualifier, Jan. 20-22. Contributing to the restlessness in waiting for top-level Halo esports action to start back up was the incredible note we all last left on – a brilliant showdown and series between the defending Halo World Champions at OpTic Gaming, and the eventual defending NA HCS Pro League champions in Team EnVyUs. However, while spirits were high on the nV side of things, the taste left in OpTic's mouth was far more bitter – the team knowing that they are capable of beating anyone, anywhere, but coming up just short when it mattered the most.
Arguably the most vital component to OpTic's success – and certainly one of the most polarizing figures in all of Halo esports – is Tony Campbell Jr., far better known as Lethul, who has been at the center of almost every top story in competitive Halo for nearly two years running. For many, OpTic's recent loss might be seen as completely uncharted territory for Lethul, but the truth is that the consummate professional has had to weather these storms more than once before.
After making a big splash by transferring from his dominant Evil Geniuses squad to their bitter rivals at Counter Logic Gaming, his choice looked almost immediately questionable after losing to his former team at X-Games 2016. The loss seemed only to fuel his return however, as he lead CLG on an almost unrivalled tear on the way to the first Halo World Championship crown in 2016.
In many ways, it feels like he and his teammates – all now playing for the OpTic Gaming juggernaut organization – are in a very similar place to where they were just a year ago: heading into the Halo World Championship fresh off a well-fought, but bitter defeat. With the action in St. Louis ready to begin, we chatted with Lethul to see what he thought about the upcoming road ahead.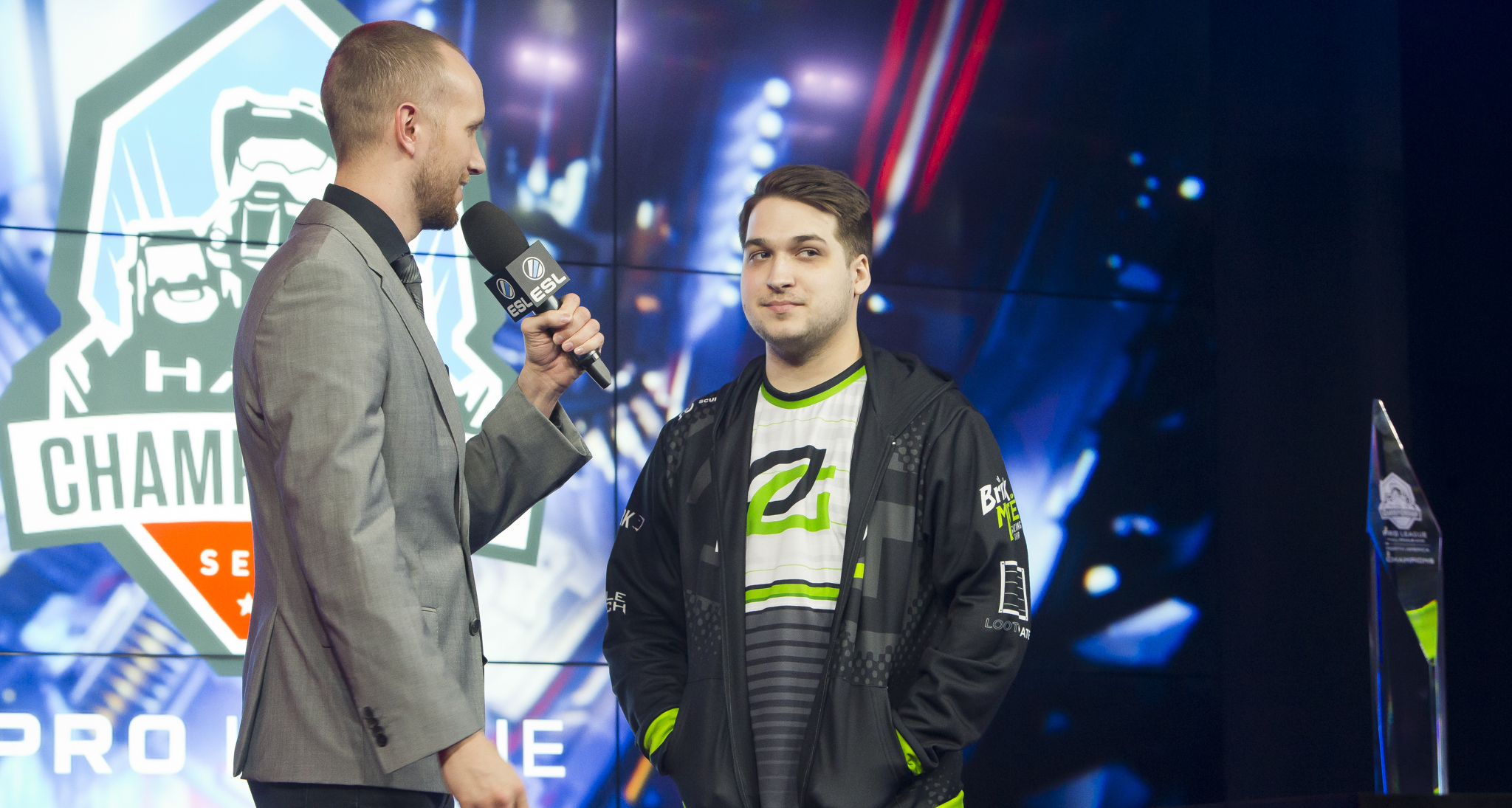 Photos by Carlton Beener
343: You and your team were nearly untouchable for almost a year. How did you personally deal with your first loss since winning the Halo World Championship 2016?
LETHUL: I mean it always sucks to lose, especially when you're not losing very often. But after a couple days or so the feeling kind of gets better and it's back to the drawing board. Everyone loses and we all realize that so we don't try to let it ruin us.
343: You and your team took second at NA HCS Pro League Fall 2016 Season Finals, how do you guys plan on bouncing back for HaloWC? What areas do you and your team have to improve on?
LETHUL: We feel for the most part we just have to work on the fundamentals and basics. We don't feel like we played up to our standards in the finals, but we still came out hot in the winners finals and wish we would have stayed at that level for the finals. We've been working on the basics a lot.
343: You and OpTic were not at HCS Las Vegas: Do you think that had an impact on you performance at NA Finals, or does the team feel that your second placed finish was just a fluke?
LETHUL: No I don't think that mattered at all. We have LAN experience and we had had much longer breaks than we had in between HCS Orange County and the Fall 2016 Finals. I think it just came down to us being lack luster in the finals. I don't think Vegas would have been able to prevent that.
343: During any particular match, who is the one opposing player you'd rather not see in a 1v1 encounter?
LETHUL: Pistola or Huke are the two players that kind of stand out in individual battles, you have to be confident against all players but those two are both really good. Ola plays situations safely and smart, Huke just kind of tries to fly at you and apply pressure. Both work in different ways.
343: You are often cast as the "villain" in the story of current competitive Halo. Do you think that title is well-earned? Do you embrace it or ignore it?
LETHUL: I see why people might look at me as a villain, but to others I'm not at all. I guess it just depends on who you're a fan of. I play with it and have fun but I don't think I'm all evil, I just might have a weird sense of humor.
343: What has been your routine each day leading up to the HaloWC St. Louis Qualifier?
LETHUL: We play basically every day, well any day we can get a scrim. It feels like we have a harder time getting scrims than most other teams even though we can be on 99% of days and ask people non stop. Basically just getting a scrim every day possible and trying to get the basics back down to a habit.
Needless to say, Lethul and OpTic Gaming will be ones you'll want to watch wherever they go throughout the Halo World Championship 2017, and you can follow his every move at @Lxthul. Make sure you don't miss a moment. Catch all the action on Jan. 20-22 from the HaloWC 2017 St. Louis Qualifier at Twitch.tv/Halo, and for all updates on the Halo Championship Series and Halo esports, follow @HCS on Twitter, and keep it locked to Halo.gg on the web.