With the Halo World Championship 2017 in full swing, we thought we'd help you get prepped for this weekend's London Qualifier by taking a look at two of its most intriguing competitors – FAB Esport's Luciano "Mose" Calvanico, and Team Vibe's Rob "SeptiQ" Singleton. Last year, these two European standouts fought side by side as part of Dignitas, a squad that seemed well on their way to representing the EU in the HaloWC 2016. To the shock of many, however, Dignitas were upset in the Regional round – their hopes for a World Championship run cut short before they had even begun.
Fast-forward a year – Mose and SeptiQ find themselves on different teams, but with the same goal: qualify for the HaloWC. We sat down with the combatants to get their thoughts heading into the London Qualifier, which takes place Feb. 17-19 at the Great Hall at Wembley Stadium.
MOSE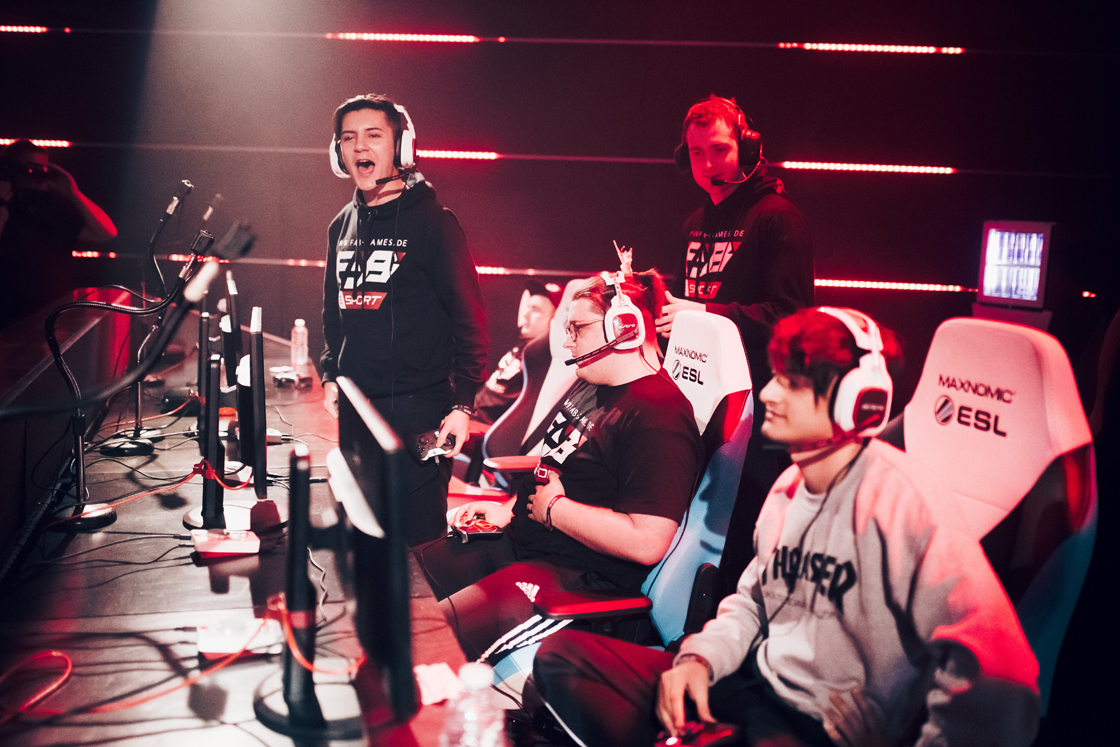 Q: For the HaloWC 2017, you're part of arguably the most dominant team in Europe. What drew you to this particular group of players?
MOSE: I decided to join these players just for the simple fact I think we are the best four individual EU players on the same team and we are all really open minded about the game, and we keep on improving every day as a team; I just really could not ask for better teammates.
Q: What would it mean to you to qualify and compete at the Halo World Championship 2017 Finals?
MOSE: Competing in the HaloWC 2017 means everything to me and my team – especially to me and Respectful since we failed to qualify last year. I think we could beat anyone, the only thing we focus on is ourselves and if we manage to get there we will try and beat anyone we will have to play!
Q: Who do you see as your closest competitors?
MOSE: I have no idea who our closest competitors will be; the Halo 5 skill gap is so close right now I just think anything could happen really – it's whoever will want it more on that particular day, so we are not underestimating anyone, we just try to focus on ourselves instead of other teams.
Q: Tell us about your rivalry with Lethul from OpTic Gaming?
MOSE: There's really no rivalry at all between me and Tj; we only talk trash for each other for fun but I don't take it serious and I'm pretty sure he doesn't either.
Q: Your team has dominated EU Halo competition throughout 2016. If you qualify, you'll be going up against top NA Halo teams. Which NA teams do you think you can defeat?
MOSE: NA Halo has been better then EU Halo so far, but I want to compete and be the best so I would try my best against anyone and try and beat them.
Q: What is one thing you do during training that you would consider a true key to your success?
MOSE: One thing that is key to our success is we are all open-minded players and we always try to make the most of our practice and learn from our mistakes, always adapt to the meta and make new strategies.
SEPTIQ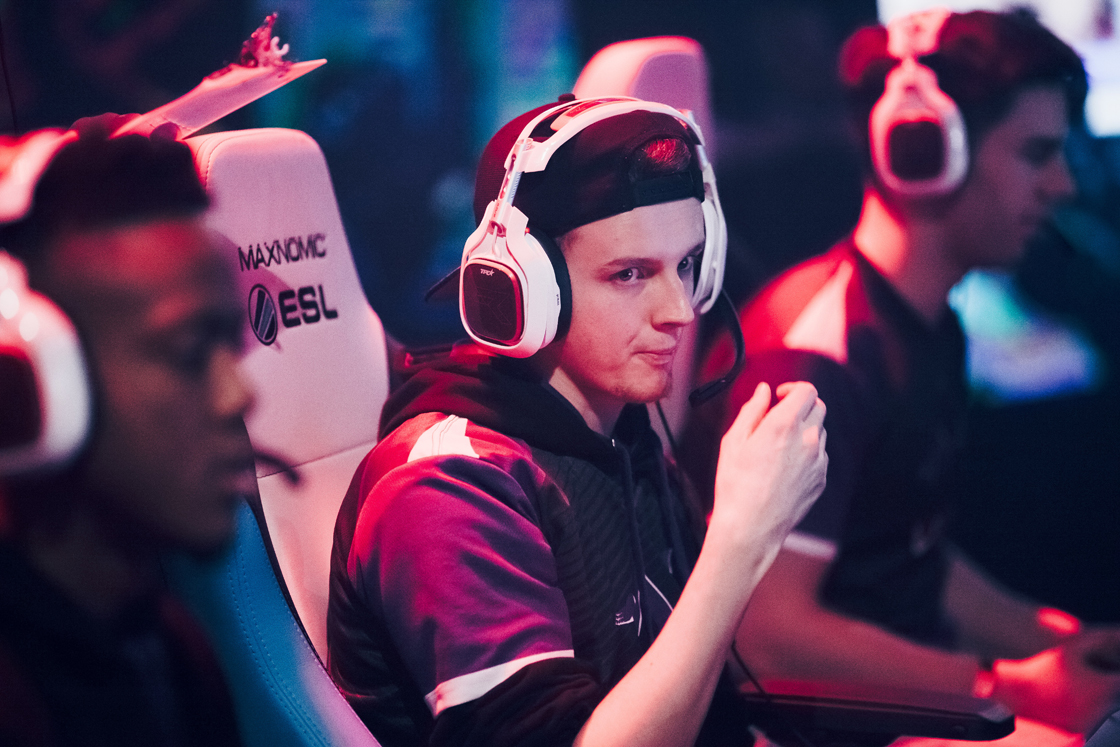 Q: Considering recent history, what would it mean to you to qualify and compete at the Halo World Championship 2017 Finals?
SEPTIQ: It would mean an extreme amount for me personally. After failing to qualify last year it put me in a place I've never been before, and I hated it. I have yet to play on an international level in Halo 5 and I miss the feeling of playing against American teams. On top of that I've always wanted to visit California!
Q: That's always a bonus! Speaking of last year, after a disappointing loss in the Halo World Championship 2016 EMEA Regional Finals, you hinted at retirement. What made you come back?
SEPTIQ: It was something I had planned even before EMEA Finals. I was going to study at an international school in the USA and the money I'd earn from Halo World Championship 2016 would help fund my course. Unfortunately, I was denied my student visa and that brought me straight back to Halo. I don't believe things always happen for a reason, but I feel like maybe this was Halo's way of saying I'm not done yet. I always knew leaving on a loss as bad as that would eat me alive so I'm glad to be back competing again!
Q: Your team seems to be biting at the ankles of FabE, how are you preparing to defeat them and bring their current winning streak to an end?
SEPTIQ: This has been one of the most dedicated teams I've ever been on. Watching our scrim films every other day, and also watching some of the top US teams and picking up on their strategies. It's something I've never actually had before, four dedicated players who want the same thing and will do whatever it takes. So, our preparation for the HaloWC 2017 is in the form of strategy and getting the most out of our online practice as possible to be ahead of every team in that aspect come event time.
Q: What has been your biggest challenge so far?
SEPTIQ: Tough question to answer, honestly. I've had a lot of challenges in my time but it would have to be my team's victory at EGL Battle of Europe. Going into the biggest European event as the third seed from online play, not many expected us to pull out the win, but we went unbeaten in series play and won the largest grand prize in EU Halo history at the time, and qualified for HCS Season 1 Finals for Halo 2: Anniversary.
Q: What controller settings do you play on and why?
SEPTIQ: My button layout is Bumper Jumper, it has been ever since I saw all the MLG cool kids play it on Halo 3. My current sensitivity and acceleration is 5/4. I've always played a higher sensitivity on all the Halo games, it makes the game more fun to play for me, on top of that I can hit some crazy shots and my reaction time to my teammates communication is on point. I also play with Auto Stabilize off, so I get to chose when I want to use it and no vibration because vibration just annoys me more than anything.
Q: It's Game 7 on The Rig Slayer, the game is tied 49-49, who gets the Sniper Rifle on your team and why?
SEPTIQ: Has to be me. I know Lunny would like to have an argument but who even is Lunny? (chuckles) I've been team sniper on almost every team I've been on, and I for one love a good standoff Slayer if a Sniper Rifle is involved. Probably a very unpopular opinion but Pit TS was one of my favorite gametypes of all time for this reason. I know what angles I need to hit the game winning headshot!
Be sure to follow both Mose and SeptiQ as they look to take their respective teams all the way to the Halo World Championship. Catch all the action on Feb. 17-19 from the HaloWC 2017 London Qualifier at Twitch.tv/Halo, and for all updates on the Halo Championship Series and Halo esports, follow @HCS on Twitter, and keep it locked to Halo.gg on the web.