Happy weekend, friends. It is my hope that this update finds you well. Today, we've got a short blog celebrating all things love, and also a preview of the update dropping later this month. We'll start this week with the ultimate Double Date, and the only plans you need for this Valentine's Day weekend.
Valentine's Double Date

To celebrate the occasion, our multiplayer team took some time to create a special Valentine's Day weekend social playlist, and having played myself in the lab, I can say that it does hit a certain soft spot. Something about the pink hues combined with a Halo 2 BR in my hands just does it for me. To ensure that you're ready to take your relationship to the next level, here are the playlist details:
Valentine's Double Date
Playlist description: Steak is for dinner. Losing team picks up the check.
2v2 Social Slayer
Custom-themed and colored Breakout maps, with modified geometry and weapon placement
Halo 2 BR starts
Score to win: 30 Kills
We hope to see you in the playlist this weekend, and that each one of your Double Dates finds you ending up on top (of the scoreboard, cut it out).
While on the topic of playlists, as a result of community feedback from a variety of sources, the Multiplayer Team will be making some adjustments to make social experiences more available (and more varied) moving forward. This means that rather than featuring weekend playlists every week (which often take our MP team away from the development of future full-blown game modes), an additional permanent social playlist will be offered, starting with Social CTF next week. This social playlist will offer an additional experience throughout the week (especially helpful for those who can't play too much on weekends), and also allow another test bed for new playlists (including additional community playlists and more). Weekend playlists won't be going away entirely, though. Valentine's Double Date is a good example of a limited-time playlist candidate, and the team will still be building a few special weekend playlists here and there.
Before we move on, bs angel is up to her usual tricks, and has a selection of Halo themed Valentine's Day cards. Head over to her Twitter to scope 'em out.
Hammer Storm Preview
The Hammer Storm is coming, and nobody can stop it. Our aptly named February update includes new weapons, new game modes, a brand new map, tons of new REQs, game updates and other new goodness. Today, we'll preview just a bit while still saving some for next week as well as this month's live stream (currently scheduled for 2.26).
New Game Modes
As a reminder, the February update brings with it new modes such as Assault and Grifball, as well as the ability to create game types like Oddball and Ricochet thanks to custom game options. Also included is Fiesta Slayer. To get the lowdown on how these modes work, head over to last week's update: A Whole New Ball Game.
To hold you over until the live stream, I was able to grab an Assault screenshot from a recent Coliseum bridge charge. Soon, the ball will be in your court. Literally. Especially if we're talking about Grifball.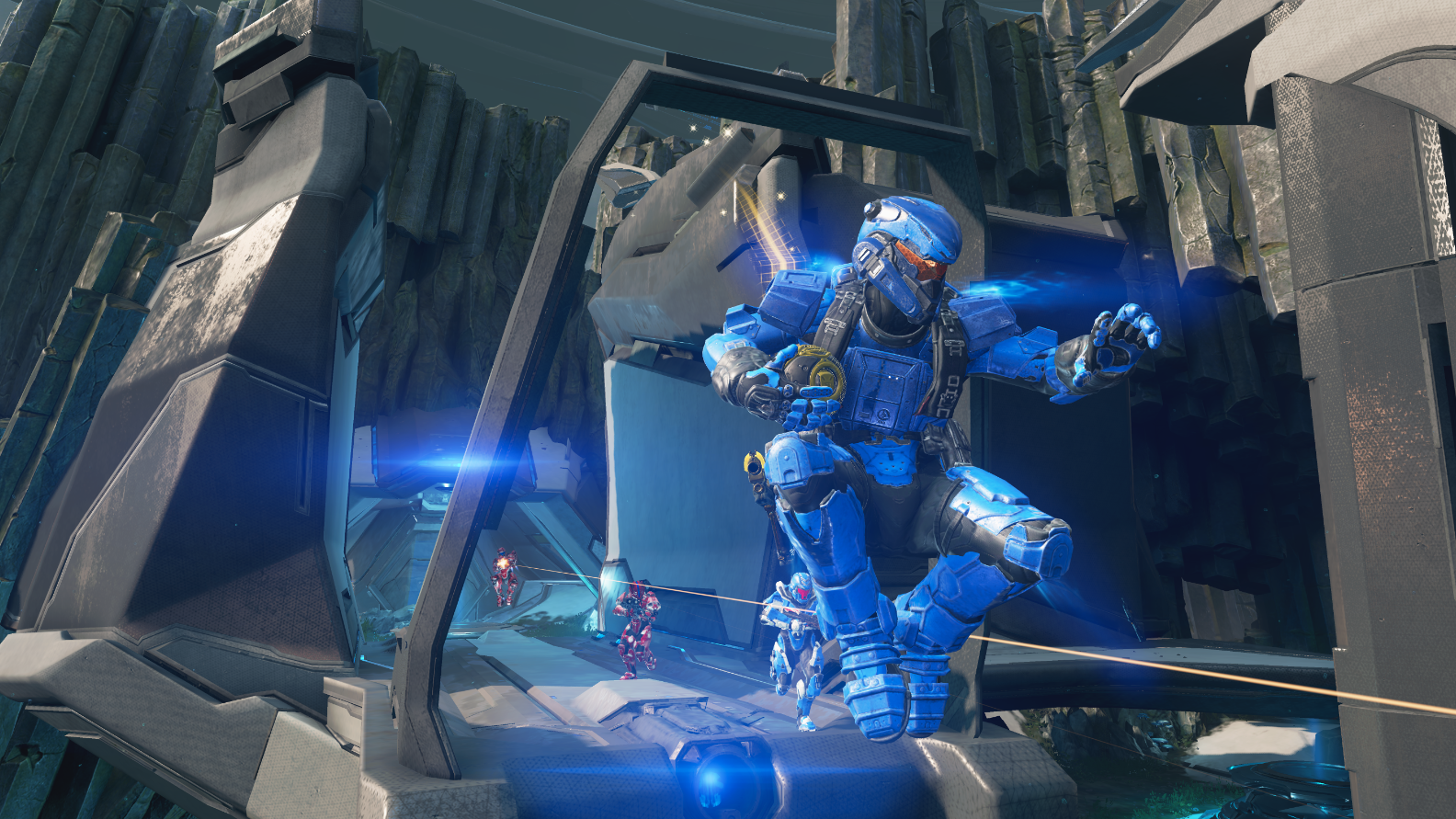 Combat Zone Concepts
As we teased last month, the February update brings with it a brand new map, named Torque. While we'll be showing it off in this month's stream, and there are a few sneak peeks scattered throughout this update, I also got the okay to show off a slice of the concept art for the map: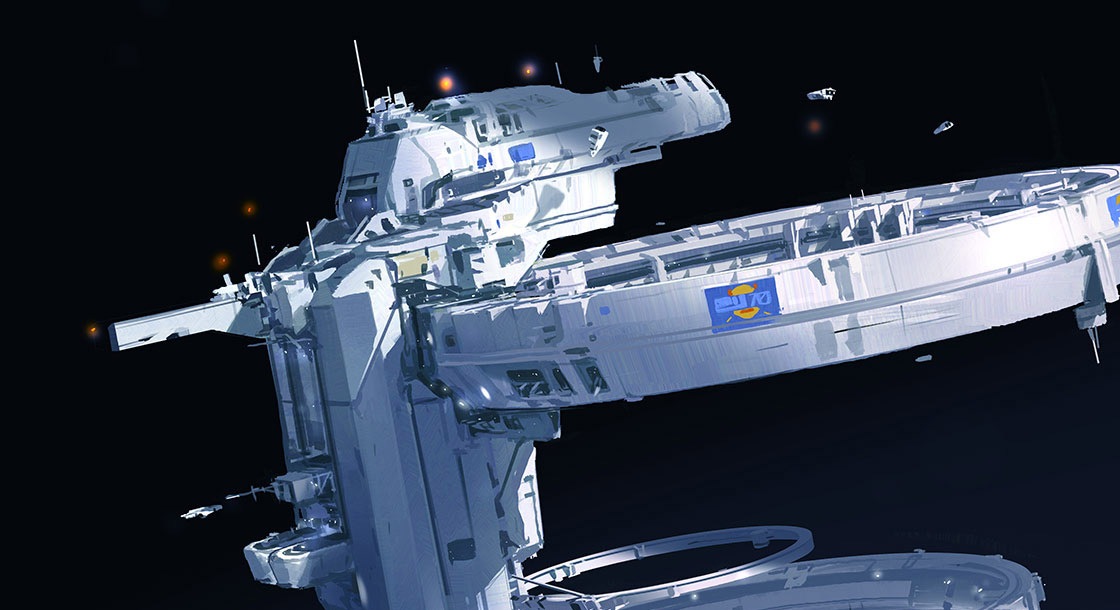 Be sure to join us live in a few weeks to see the 343 gameplay premiere.
hammer storm REQ Reveal
As has become tradition, we're revealing the first look at Hammer Storm REQs in today's update, which will give you a small peak at what's to come, and some blurred images that will allow you to speculate wildly.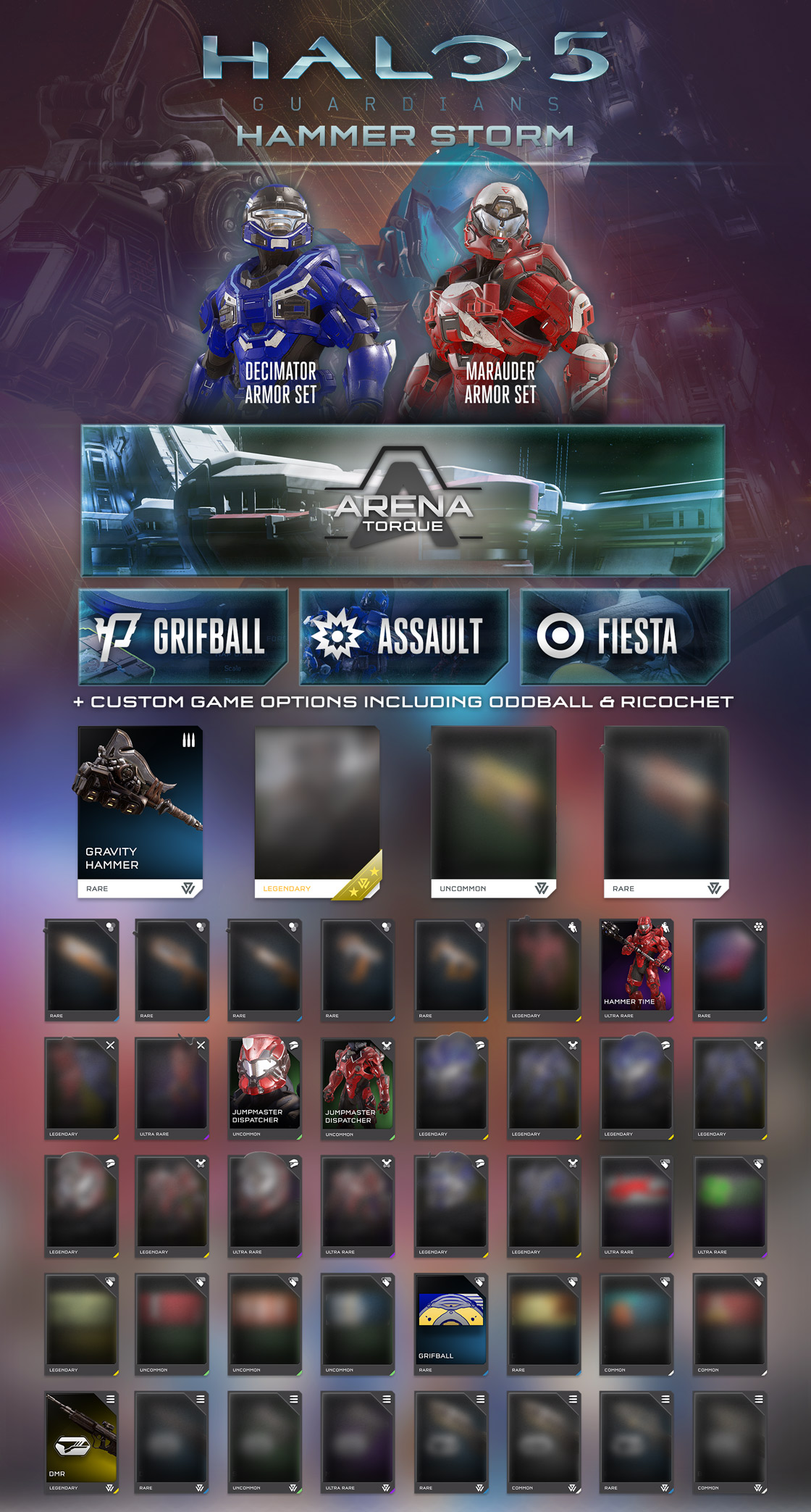 True Colors

In addition to the above content, Hammer Storm also brings with it a number of game improvements across Forge, fixes for issues with player warping and game de-sync in some rare cases, UI (user interface) improvements, and more. This week, we'll preview some of the work that the latter team has been doing.
In each meeting I attend around the new building, it always seems like teams around the studio are grabbing me to let me know about something they just finished that is slotted for a future update. I then get very excited, and ask when I can tell all of you about it. The most recent example comes this week, when our UI team said "Hey, by the way, we've got some cool stuff coming in this month's update!" So I then got the details.
Like many teams at 343, the UI team is one that is generally well aware of community feedback before the community team can even send it to them. Here's a summary of feedback we had seen after launch on colors as it pertained to Spartan customization, and some context from the UI team:
Kevin McGinnis, UI Art Lead
In an effort to give players more choice and control over the look of the Spartan and Emblem the UI team worked to expand the color palette. For Armor, we now allow individual selection of Primary and Secondary colors, and for Emblems, individual selection Primary, Secondary, and Tertiary colors. There are no restrictions, so players can choose 2 of the same color to create a totally different looking emblem.
Players couldn't make their armor color similar to the Master Chief or other major character
There was no brown, orange, purple, or black
There were not enough greens, and too many blues and pinks
Emblem "harmonies" (pre-set combinations) restricted player choice
So, then team has made the following changes in the February update.
Changes in February Update:
Expanded the color palette for armor and emblems from 32 to 60 colors
Replaced the emblem harmonies with simple, primary, secondary and tertiary color options (see below)
These new options have no restrictions – you can make any 2 of them the same color and get a completely different looking emblem shape
These new colors carry over to Waypoint as well
Here's a look at the new Primary, Secondary, and Tertiary color selection for emblems: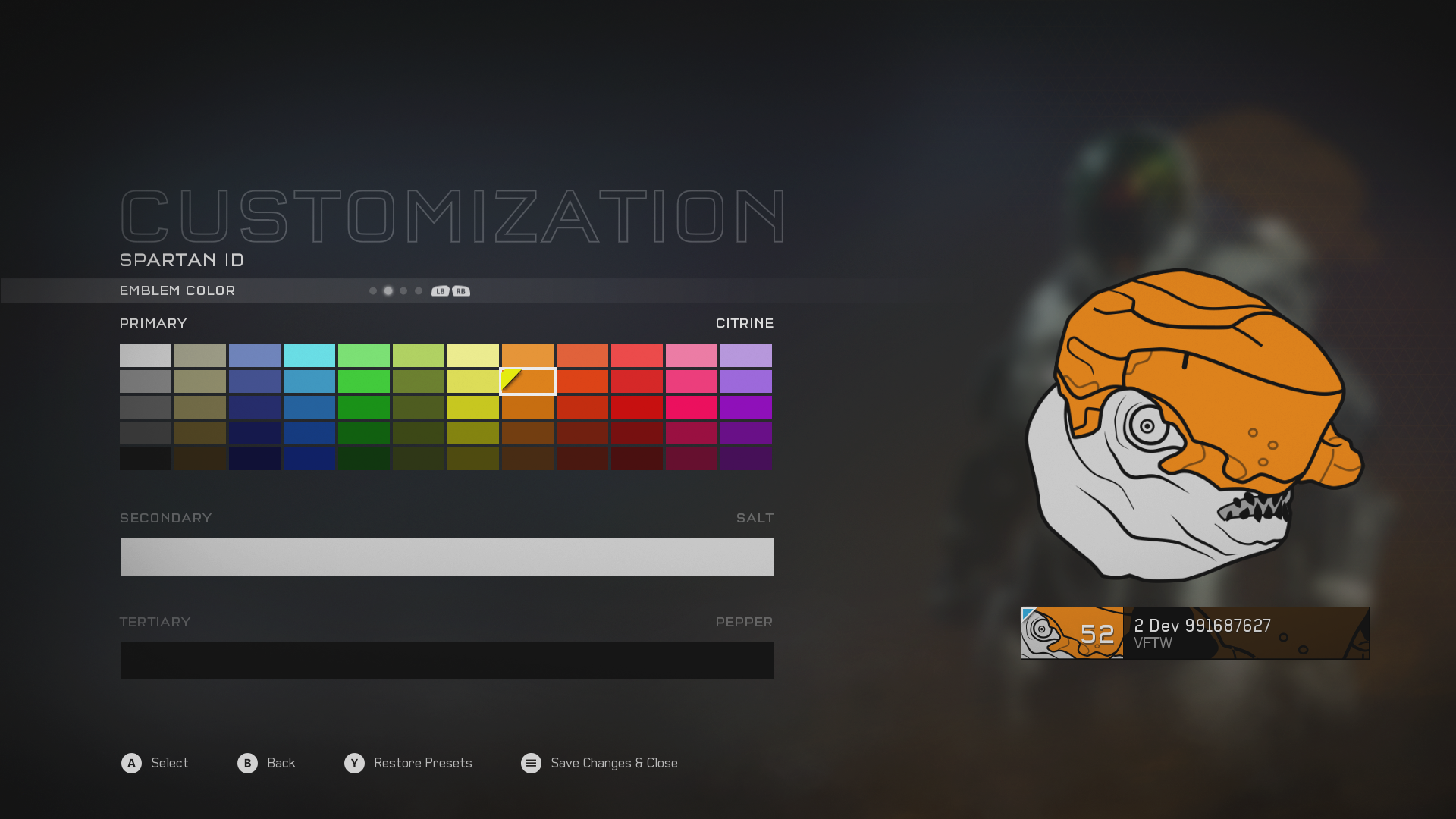 Here's another sneak peek at some of the new Spartan colors: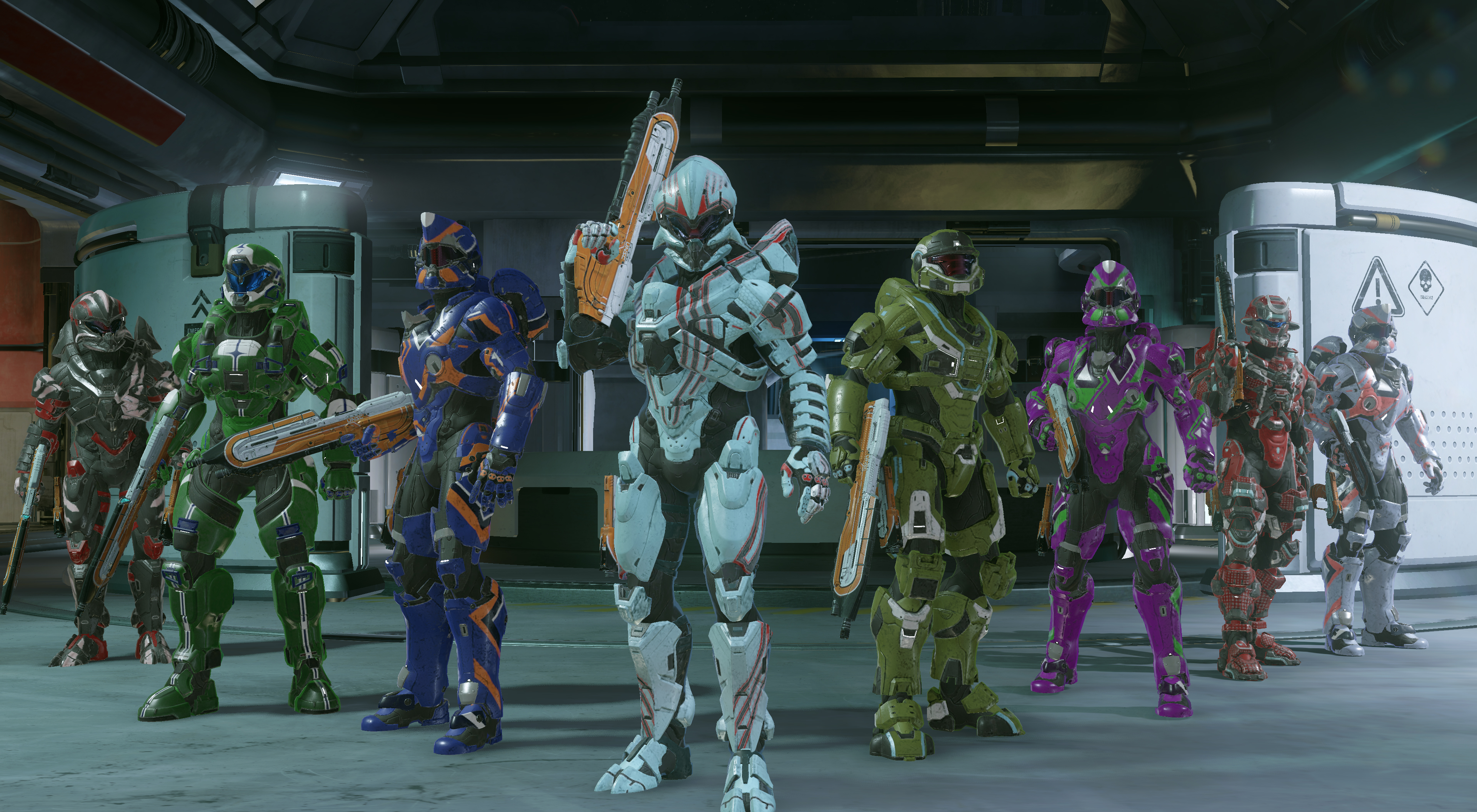 Rocket League

If you're like me, you've been pretty darn excited to jump into Rocket League on Xbox One, and the game is coming on February 17. Xbox One owners will also be the proud owners of two exclusive rides, including the Warthog as well as the Armadillo from Gears of War. To get you excited for release, here are two more exclusive screenshots (thanks to the guys and gals over at Psyonix):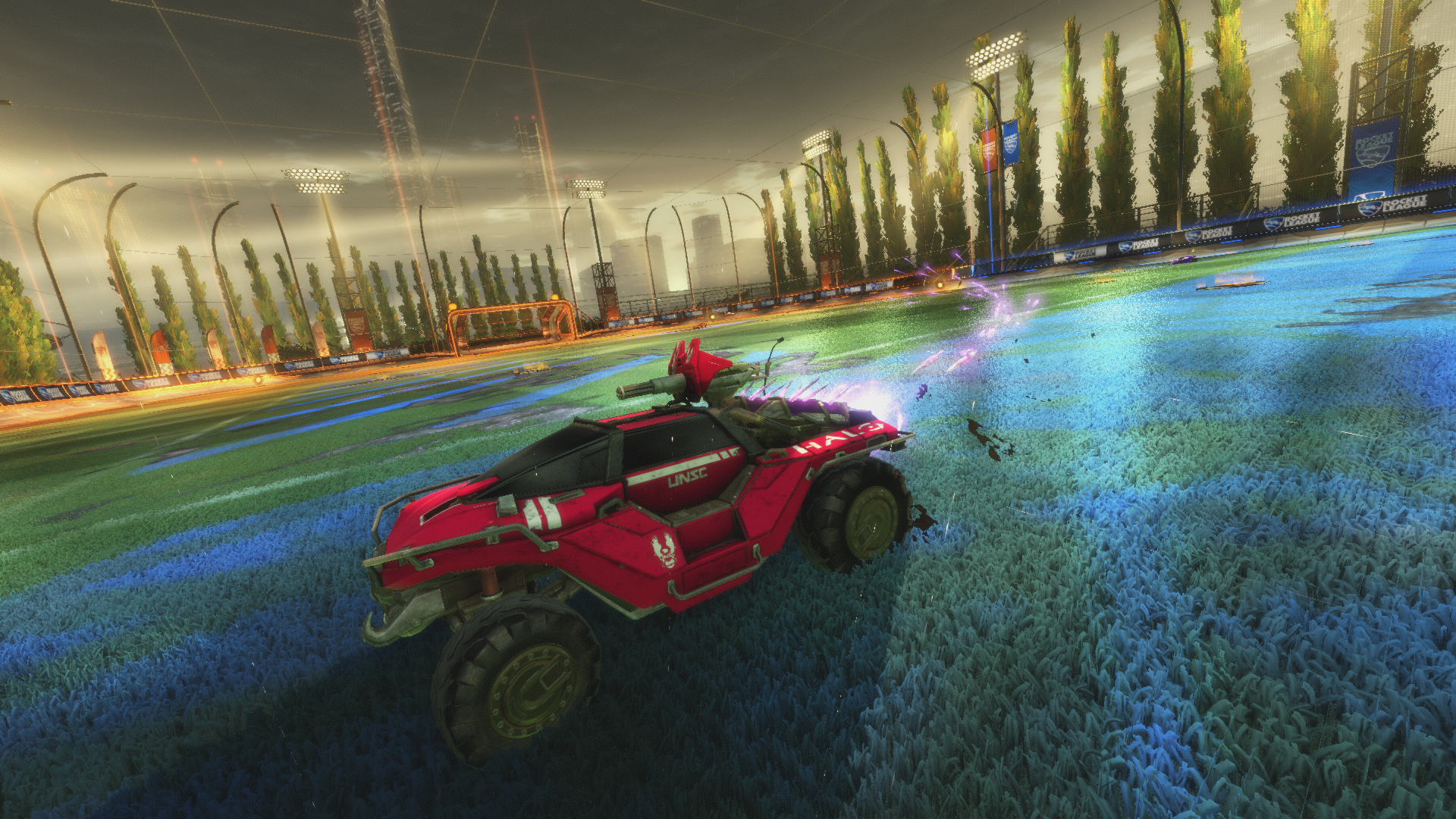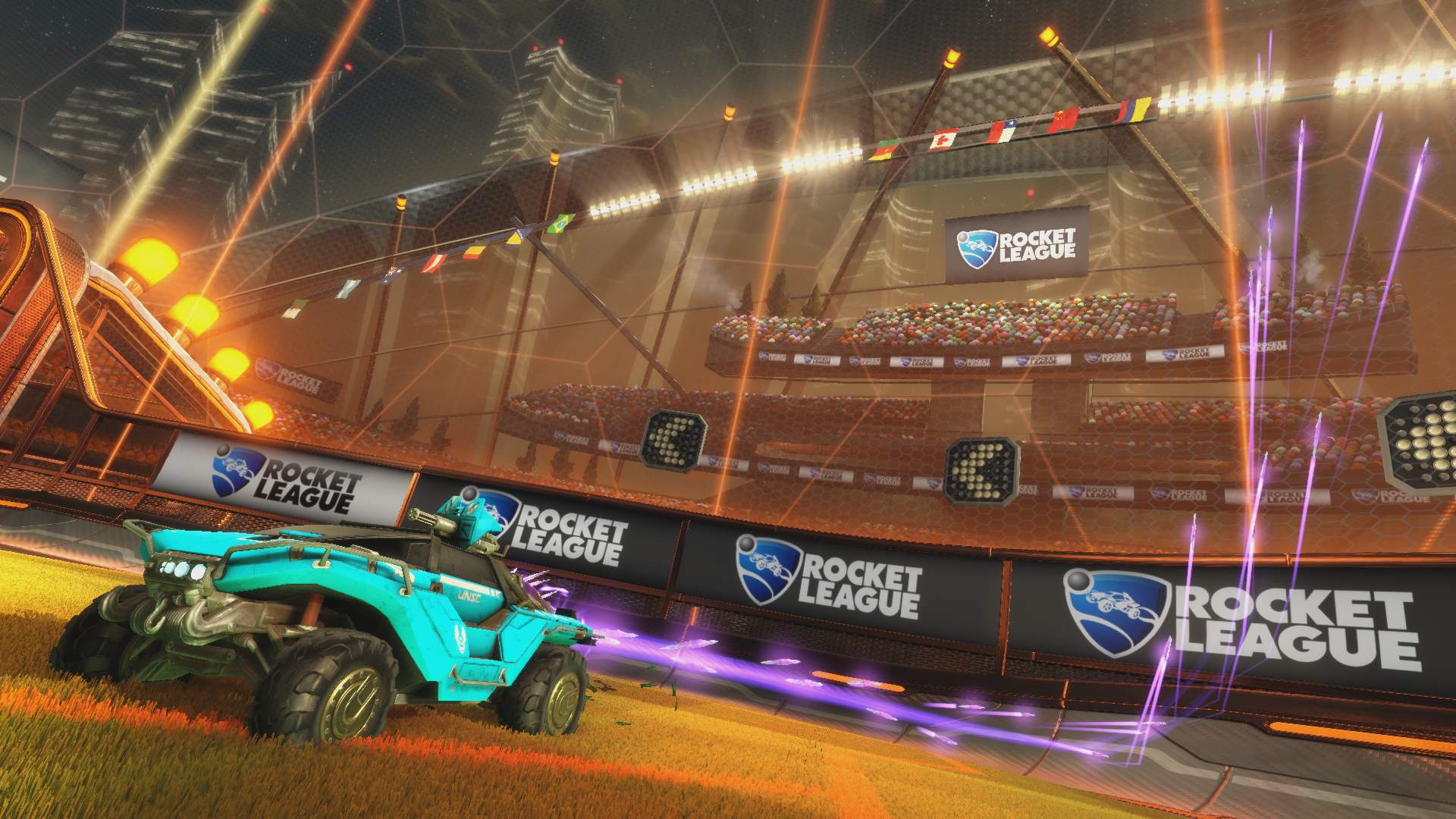 For more on Rocket League's Xbox One debut, head here.
Community Spotlight

Each week, we stumble upon new amazing community Forge creations, and it is very hard to choose which to include in the community spotlight, so we choose a bunch! Let's dig in.
Flapjack Frenzy
By SplinterBL
This mini-game has been gaining some serious steam over the past few days, and we are blown away by the amazing creativity and absurdity of this game type, as well as Paranormal's fantastic delivery of the video. Banshee Spatulas go up against Flapjack Hogs, and the rest is beautiful. Watch for yourself, and download from SplinterBL by sending them a friend or follow request on Xbox Live and selecting their File Share from your Active Roster.
Reaper
By ChewyNutCluster
Reaper has us amazed, creeped out, and laughing hysterically. Check it out below:
If you're looking for more, here are some additional recent favorites:
Run to the Shrine (Obstacle Course / Run for your life map)
By Ry Ryno Ryry
Video Link
Departed (2v2 Slayer)
By The Slammerss
ForgeHub Link
Castle Wars (this CTF variant is a bit older, but an instant classic as well)
By ProngedVermin0
Video Link
Play of the Week

This week's play is an incredible display of determination, focus, and pounding from blake_brown: https://youtu.be/2J9CW1yl01U
Before we go, we've also gotta give a shoutout to Hidden Xperia for his Rig TS opening.
That'll do for this week – let's talk again soon. Until then,
Bravo