The first day I ever worked at a video game studio, Bungie to be specific, was a firehose of information. I had worked as a print and online journalist for the bulk of my career at that point - and while I knew a lot of game developers and I knew the nature and structure of the business from a reporting perspective, it's not the same from the inside. So when ske7ch walked me through some of the basics (including a set of tools required to post, update, or correct text on Bungie.net, that could mean it took up to an hour to replace a single misplaced apostrophe that was so outlandish, that I genuinely believed it was a first-day prank for the new guy...) his note that "HBO" was a central resource and community partner for us, was one of the most welcome onboarding notes.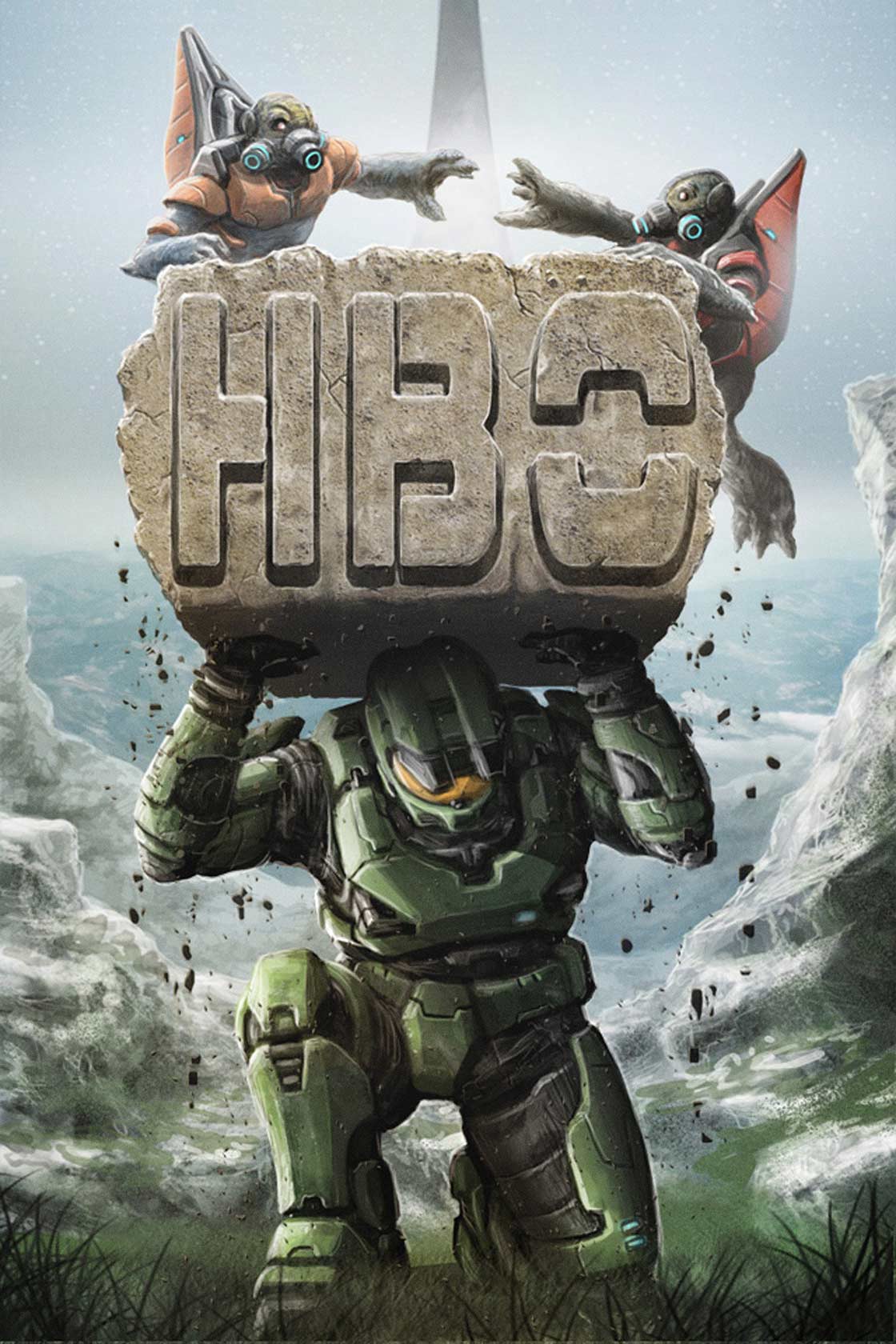 Artwork by Levi "Leviathan" Hoffmeier
Halo.Bungie.Org was THE community spot for not just Halo stuff, but anything Bungie. I was more familiar with it from the Marathon days, in fact, where HBO was one of the better spots to find gameplay information - and was a friendly, welcoming, clear (once you figured out how to set the forum preferences to something that humans could understand) place to engage with, meet and interact with other Halo and Bungie fans. I had lurked for a long time, but never directly engaged with anyone there - least of all the mysterious, arcane, some say dangerous, Louis Wu - a pseudonym name I recognized from Larry Niven's Ringworld series - an obvious nod to the Halo and of course Ringworld "Dyson Rings" - the eponymous structures on which a lot of the action takes place.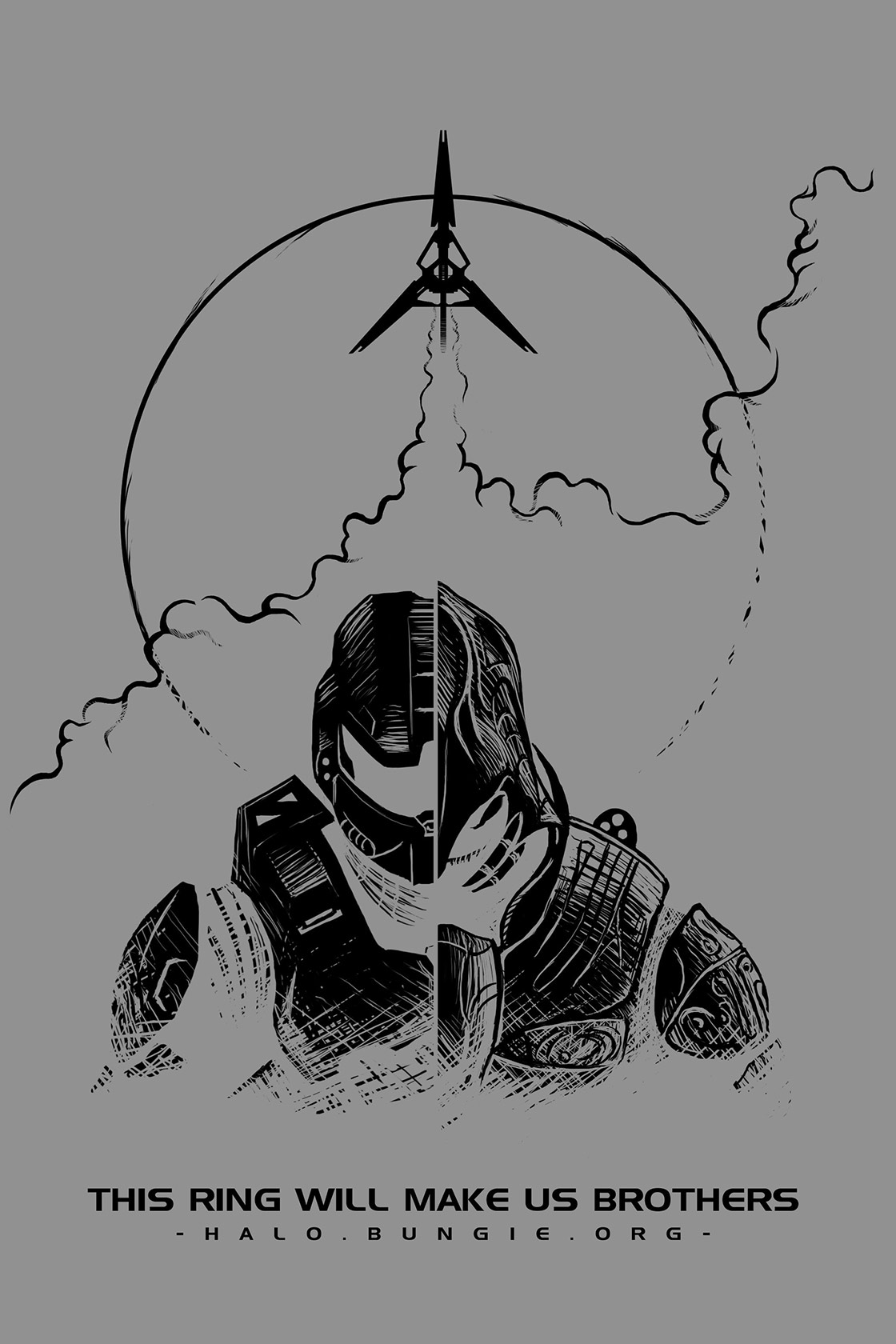 HBO Poster by Levi "Leviathan" Hoffmeier
"Louis" was, of course, Claude Errera, the distractingly handsome technology specialist who ran HBO as a kind of hobby and sideline to his real business at the time, consulting and building large scale networks and hosting. Back when everything was all geocities and myspace and whatnot. But it could never be a "sideline" because the sheer wealth of information, engagement, and activity on HBO was startling for such a "small" place - and they were not ready, I don't think, for the massive increase in scale, traffic and activity when Halo arrived on Xbox. But ready or not, they adapted and became effectively the Halo equivalent of Lord of the Rings' OneRing.net - a fan driven, community focused hive of scum and villainy where the patrons were, and still are, united in a shared love of Halo and Bungie games.
It was a very international community too - with members from all over the world - a few of whom have become my friends over the years. And the site introduced me to many folks who've either worked now on Halo directly, or gone on to work elsewhere in the video game industry - and having HBO in common, like any hobby or passion, has been a uniting force and a source of usually well intentioned rivalries. Such rivalries were never more amazing than at Claude's legendary LAN parties in Connecticut - one of which I was lucky to attend after a hair raising nighttime drive from Manhattan into the Deliverance-style cannibal woods where Claude lived.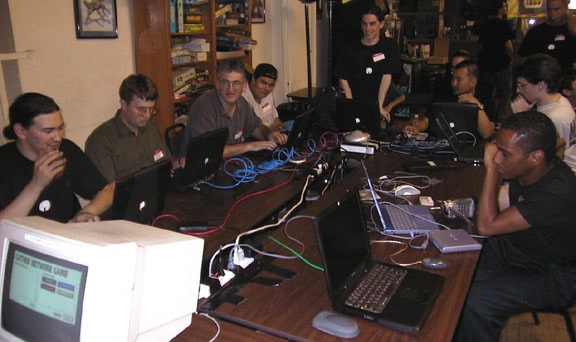 HBO was far from the only Halo LAN in town, but their gatherings are one of the inspirations for Max Hoberman and Bungie's, revolutionary Halo Matchmaking systems - a system that's now familiar to any console FPS player and has itself inspired tons of invention and design since. The idea was to make their RIDICULOUS game types something fans could share - and to use their inability to start a match in a timely fashion as the inverse pressure to make finding games easy and smooth and intuitive. But also to capture their energy and enthusiasm and make it a part of everyone's experience. Max Hoberman has described it as "recreating the couch experience online" - and nobody has the stomach to ask him if he meant that specific HBO couch. The dankest of them all.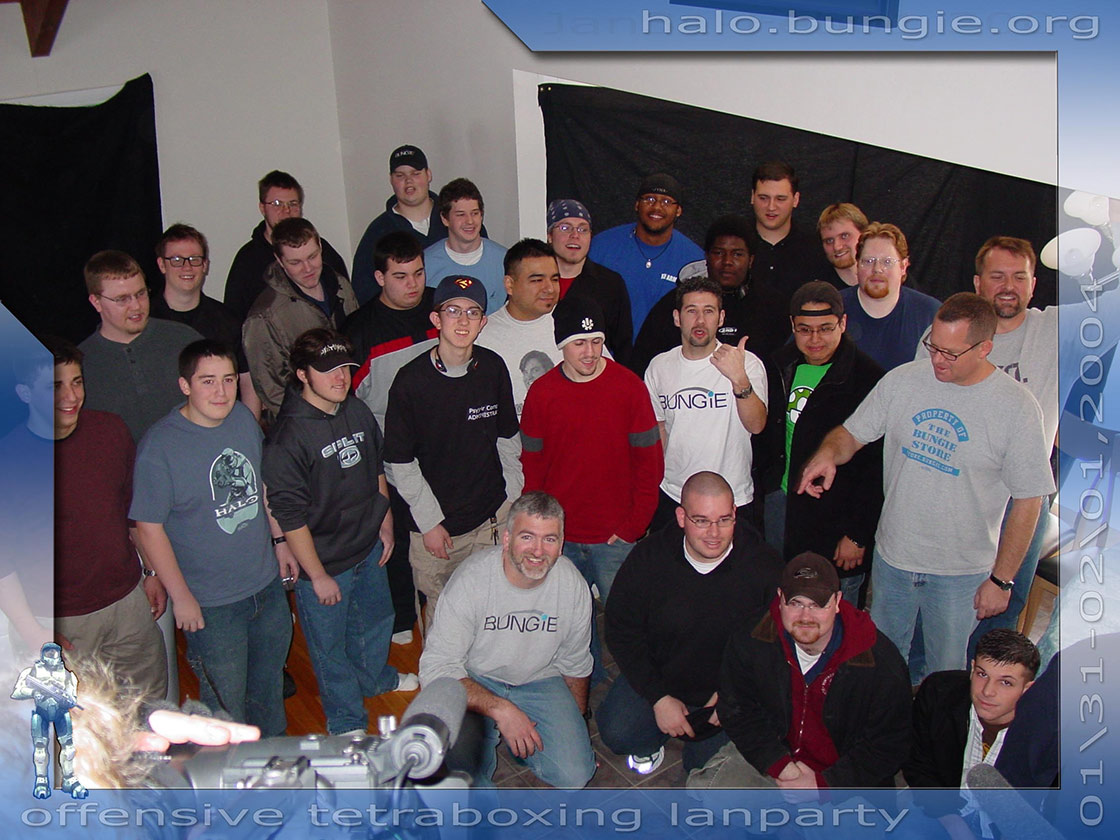 Meeting all those amazing Halo fans, in the basement and kitchen of HBO's founding father, fed and entertained by his amazing family and getting to gladhand and ragequit in person with some of the user handles I'd known for years, ranks as one of my favorite all time video game memories. The sheer joy and dedication of these folks was palpable and contagious - as was that brown velour couch in the LAN dungeon. So to Jillybean, and KP, and DonWan, and Heretic, and HEWHOSHALLNOTBENAMED, and Shishka/Wal-Mart-SerBritish, and Claude, and too many more to mention, happy anniversary. We love you all. You're all officially old. And officially awesome.
<3 Frankie, ske7ch, KP, GrimBrother One, kornman00, Dan Chosich