They say if you hold a conch shell to your ear, you can hear the ocean. These days, we're pretty sure the same thing happens when you don a headset and hop into some Halo 5 Arena play – indeed, Florida fever has struck 343 with HCS Daytona by UMG closing in on our schedule's shores next weekend, May 12-14.
While most people hit the sun, sand, and surf of the east coast to celebrate being on break, top Halo players from around the world are preparing to do the same to celebrate the end of one. With the Halo World Championship 2017 Finals firmly in the rearview, it's full sails ahead for the Summer 2017 Season, and HCS Daytona looks to carry forward a massive wave of momentum – created not only by the intense action at the HaloWC, but also by some sweeping new settings changes brought on directly by close involvement with both player feedback.
All of a sudden, the results might not be so predictable – will the likes of OpTic Gaming and Team EnVyUs continue their top form? Will Team Liquid or Str8 Rippin find the edge they've been looking for to vault into the Top 2 themselves? Or will the Summer 2017 Season see a completely new squad of Spartans shock the world and shake the standings? All we know is that HCS Daytona is the place to be for those looking for the answers to these – and many more – questions.
We're certainly ready to get things back underway… are you?
HCS DAYTONA EVENT INFO
WHAT: HCS Daytona by UMG
WHEN: May 12-14, 2017
HOW TO WATCH
Catch all the action streamed live on beam.pro/Halo & twitch.tv/Halo!
EVENT VENUE
101 N. Atlantic Ave
Daytona Beach, Florida 32118
EVENT HOTEL
Hilton Daytona Beach Resort/Ocean Walk Village
PASSES
4v4, FFA, and Spectator passes are still available at events.umggaming.com!

ROSTERS
With rosters locking just last night, the world of top-flight competitive Halo has already seen some pretty incredible and intriguing shakeups. Many of the HCS Pro League teams come into the Summer 2017 Season with brand new lineups – so where does your favorite squad stand? Let's take a look at some of the new lineups.
Evil Geniuses
Roy
Lunchbox
Naded
Falcated
Towey (Coach)
CHANGES: Replaced ContrA & OGRE 2 with Naded & Falcated
Str8 Rippin
Ace
aPG
Heinz
Danoxide
Tsquared (Coach)
CHANGES: Replaced Renegade with Danoxide
CROWD PLEASERS
Cratos
Spartan
Suspector
Str8 SicK
Showtime (Coach)
CHANGES: Replaced Danoxide & Naded with Spartan & Suspector
Luminosity
Tripppey
Victory X
Ninja
Saiyan
CHANGES: Replaced eL ToWn with Tripppey
Team EnVyUs
Mikwen
Pistola
Snip3down
Huke
Elumnite (Coach)
CHANGES: NO ROSTER CHANGES
OpTic Gaming
Frosty
Royal 2
SnakeBite
Lethul
Clutch (Coach)
CHANGES: NO ROSTER CHANGES
Team Liquid
Rayne
Penguin
Eco
Stellur
Symbolic (Coach)
CHANGES: NO ROSTER CHANGES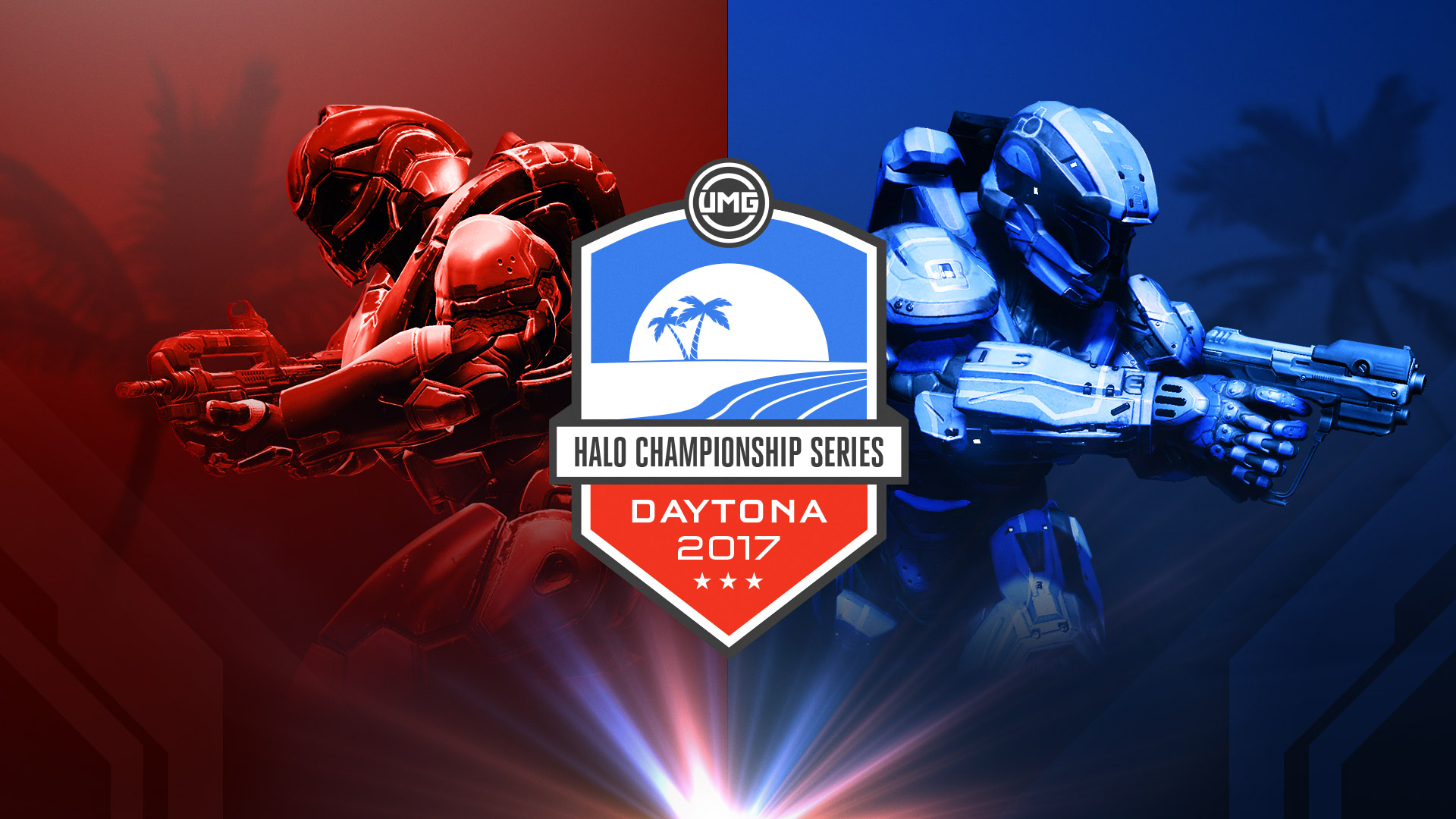 OPEN Circuit PLACEMENT CUP #2
Even before all the action gets started down in Florida, this weekend will be the second (and final!) online placement cup for open bracket seeding at Daytona. Here are some important details for Placement Cup #2:
Date: May 6 – 7
Watch: Sunday, May 7 @ 1PM PT on Beam.Pro/Halo & Twitch.tv/Halo @ 1PM PT. Casted by Walshy and Tsquared
Format: Double elimination open tournament. Best of 5 until Best of 7 Grand Finals
Game Settings: Final HCS Summer 2017 settings
Stakes: Winner receives overall 8th seed at HCS Daytona and plays in Pro Groups on Friday, May 12

NOTE: If Splyce win, they receive 6th seed due to HaloWC results
To register and learn more head over to MillennialEsports.gg!
And don't forget, the final update to the HCS Playlist for the Summer 2017 Season dropped last Friday afternoon. You can check it out in-game now and read more about it right HERE.
4V4 FORMAT
Pro Groups
Pro Groups seeds 1-8 in the Championship Bracket
GSL Style group format (double elimination groups)
Two groups consisting of 4 teams each (Group A & Group B)
Best of 5 matches
Tiebreakers between Group A and Group B are determined by win percentage followed by your seed coming into the tournament
See full rules and format HERE.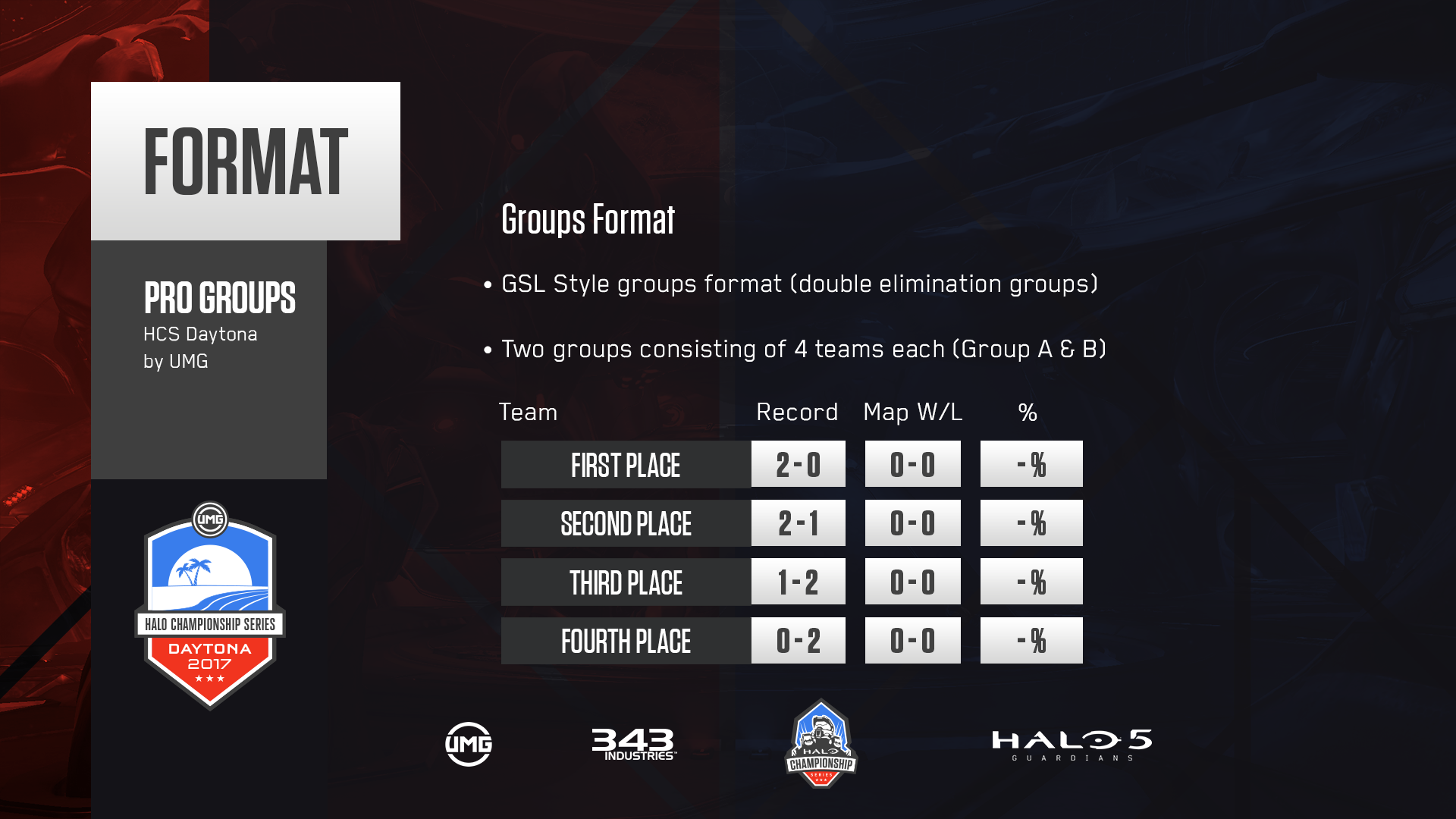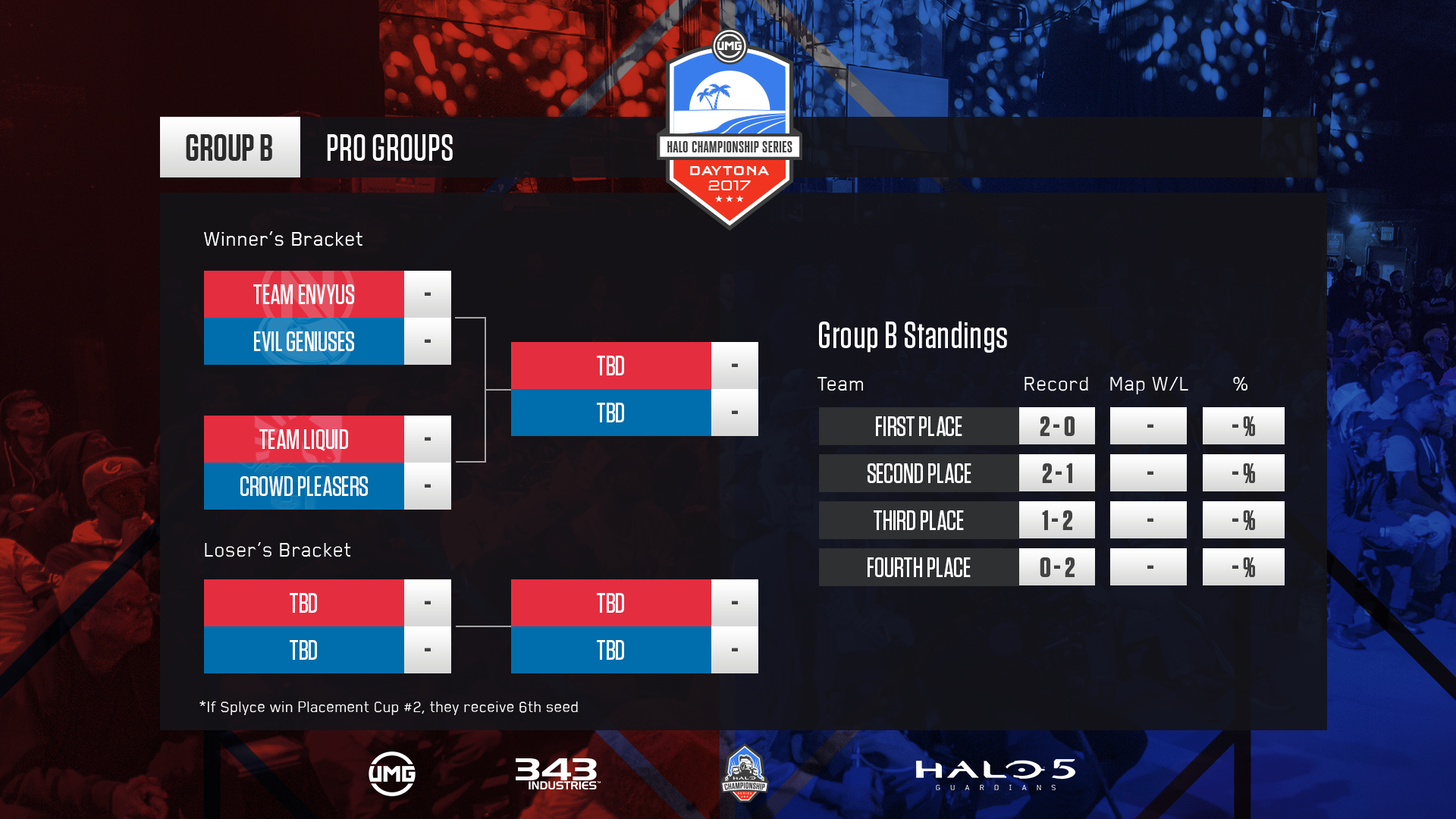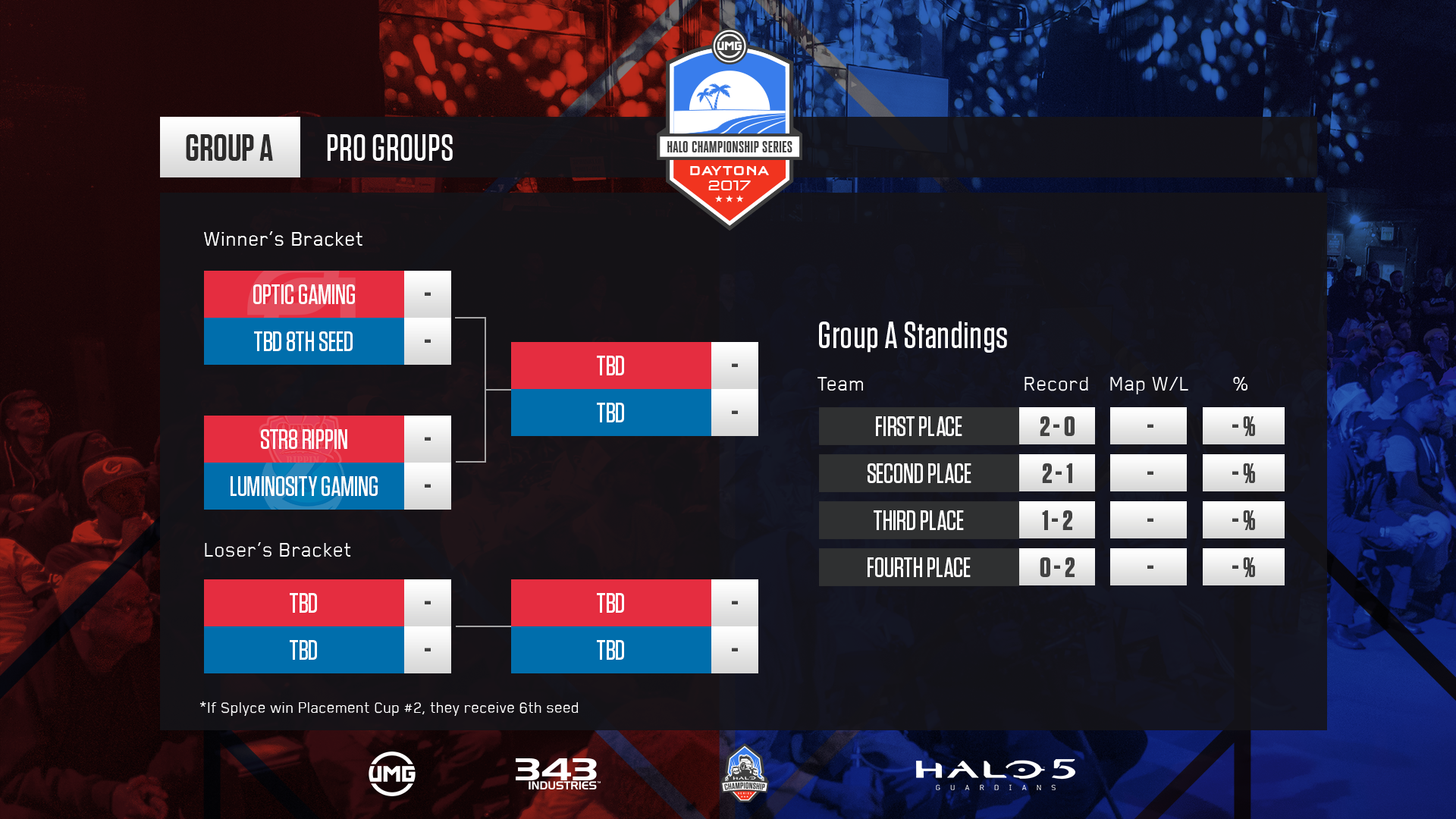 Open Bracket
Round by Round gametypes HERE
Double elimination
Best of 5 matches
Top 8 teams qualify into Championship Bracket
Championship Bracket
Round by Round gametypes HERE
Double elimination
Best of 5 matches
Best of 7 matches for Grand Finals
FFA FORMAT
Maps: Truth, Mercy, Regret
6-player FFA
Players compete in one game of FFA - first place stays while others get back in line to compete again.
First 24 players with 8 wins will advance to FFA bracket on Sunday
See full updated FFA settings HERE.
EVENT SCHEDULE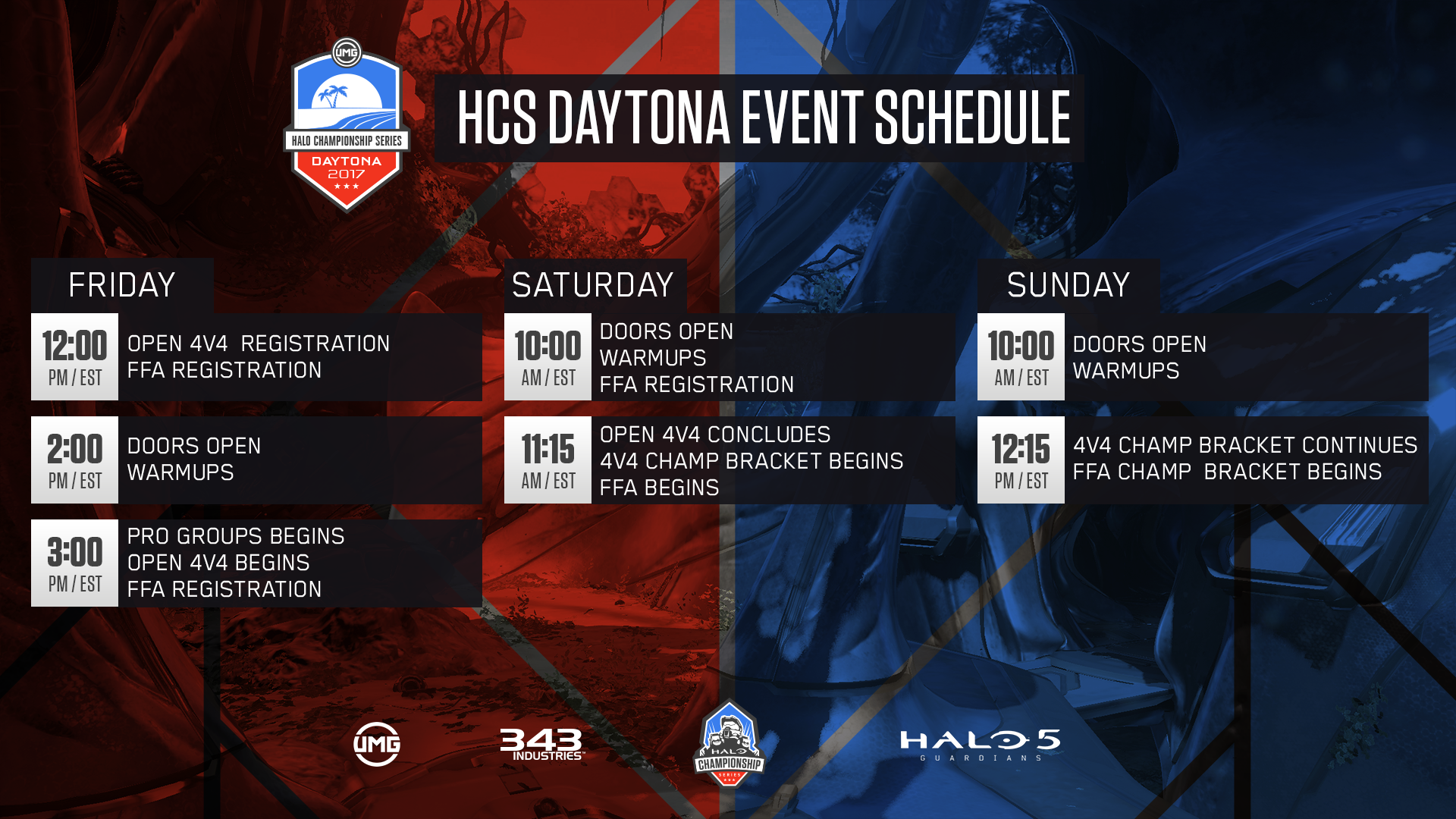 PRIZE POOLS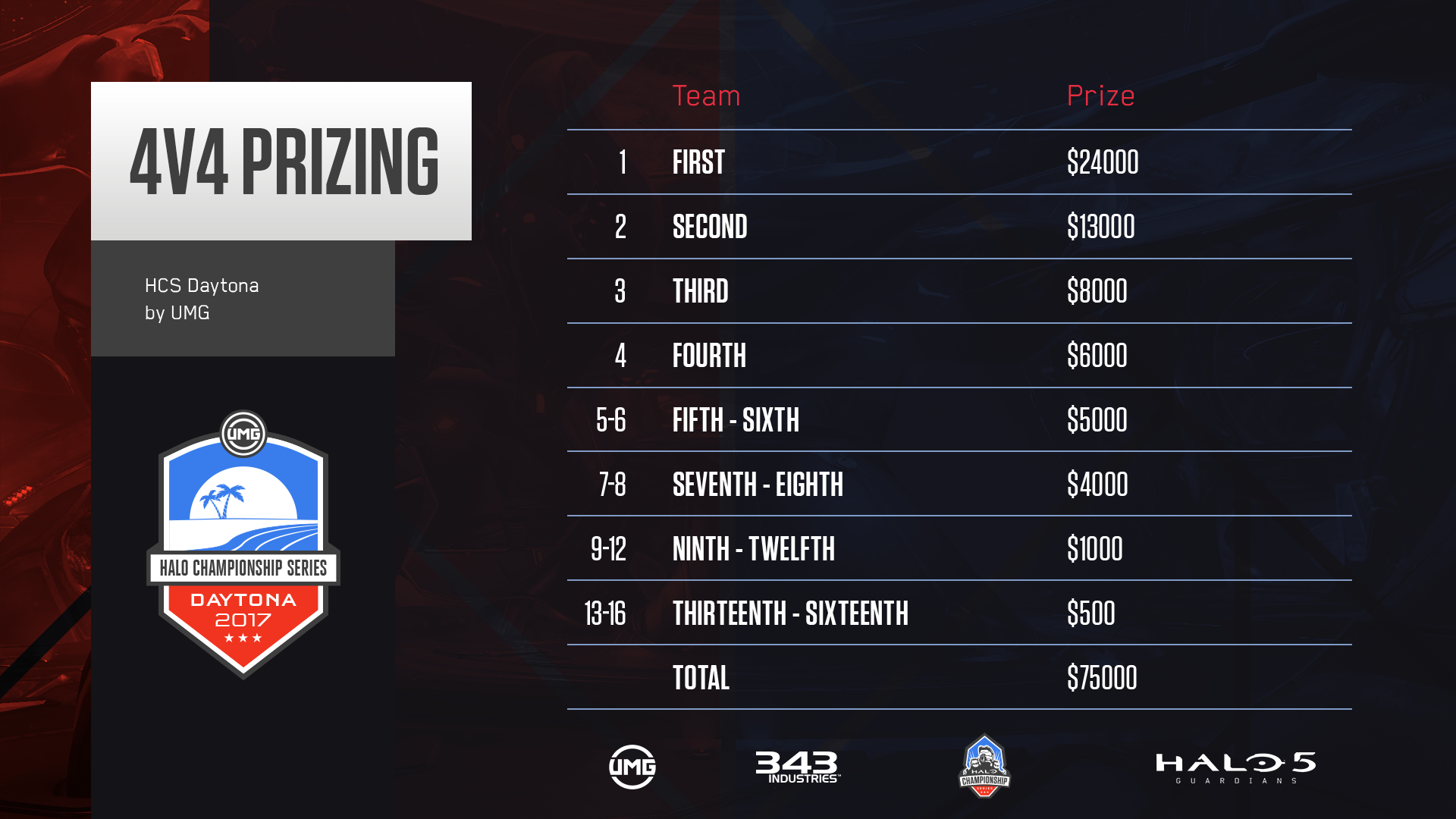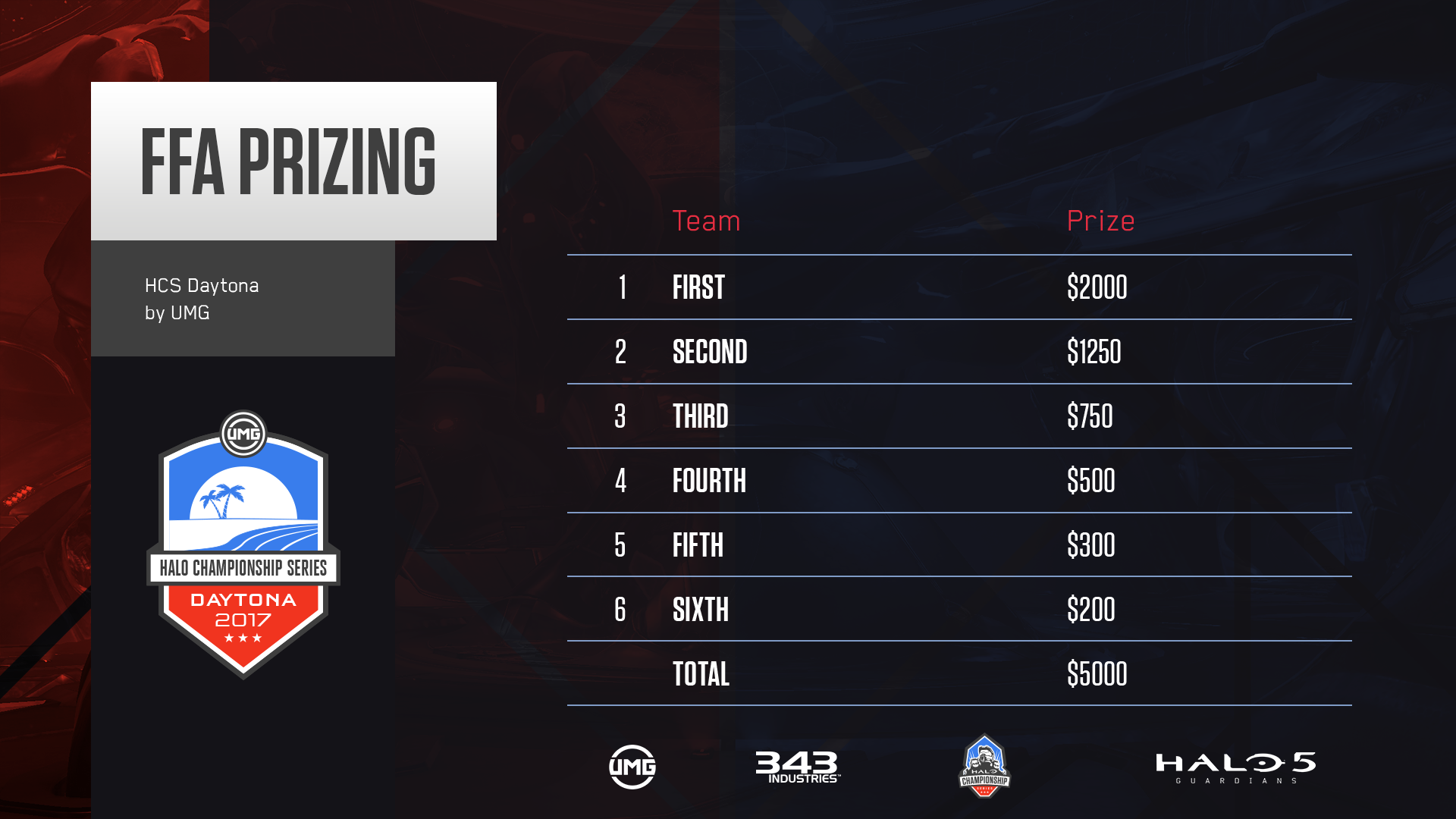 ON-AIR TALENT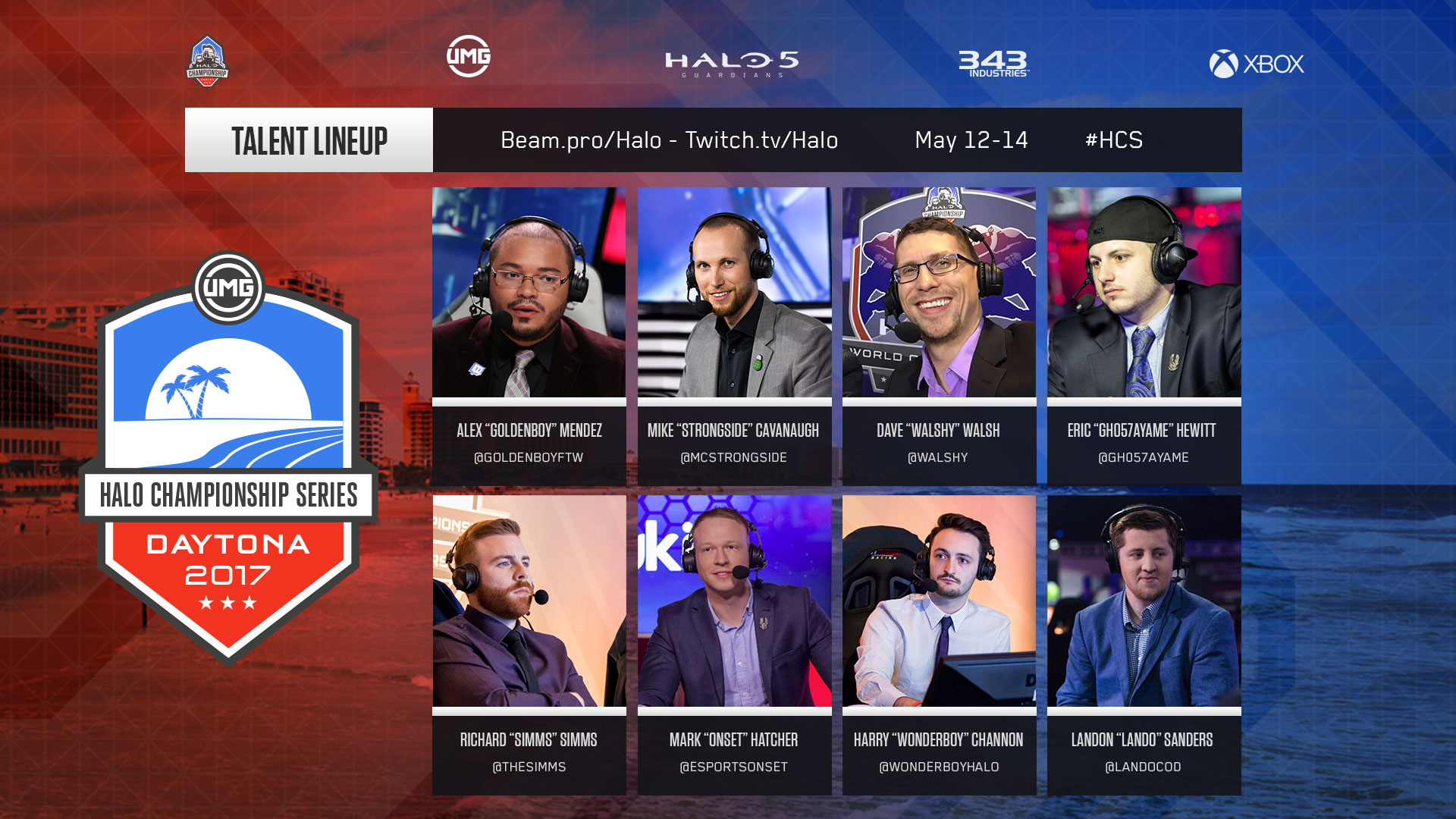 As always, for all updates on the Halo Championship Series and Halo esports, follow @HCS on Twitter, and keep it locked to Halo.gg on the web.