What a way to finish. The HCS Fall 2017 Finals was the culmination of three intense days of close competition under the bright lights at DreamHack Denver. The final frag has been tallied, and a new king of competitive Halo has been crowned. In the end, OpTic Gaming lineup of Frosty, Lethul, Snakebite, Royal 2, and Coach Royal 1 took down Team Liquid in an epic fashion, taking home $70,000 and lifting the latest trophy as HCS champs.
4v4
Though the weekend began with an outstanding slate of squads, the field of competitors began to inevitably dwindle as the tournament rolled on, with only the toughest and most resilient teams able to hold on. In both the Winners and Elimination brackets, each series provided plenty of memorable moments, from Team EnVyUs' comeback against Luminosity to Team Infused placing higher than any European squad in history.
When all was said and done, the Grand Finals came down to OpTic Gaming and Team Liquid. What followed was a truly titanic struggle between two modern Halo juggernauts, with spectators both in attendance in Denver and tuning in online being treated to a host of ridiculous performances.
OpTic Gaming came out swinging against Team Liquid with a great first game win in Strongholds on The Rig. From there, the GreenWall contined their dominance in the series until Game 4, when Liquid turned it on and took an epic Coliseum CTF replay after tying once already. This loss didn't seem to phase OpTic Gaming as they came out and sealed the deal against Team Liquid in Slayer on The Rig which crowned them the HCS Fall 2017 Champions!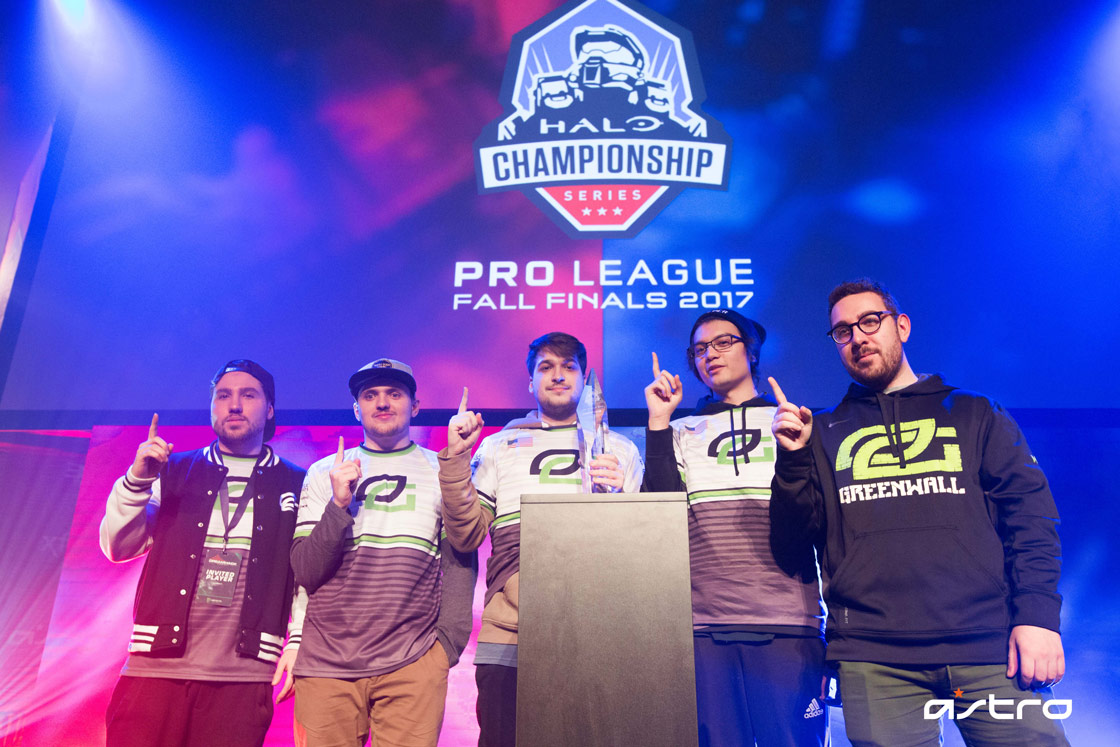 Filling out the sharp end of the field were Splyce and Team EnVyUs, rounding out the top four alongside OpTic Gaming and Team Liquid.
FFA
In addition to the 4v4 tournament, some of Halo's top lone wolves battled it out in a $5,000 Free-For-All tournament that was decided in classic fantastic fashion during a Truth Slayer Grand Final. When all was said and done, Druk844 took home the FFA title, besting other top players along the way.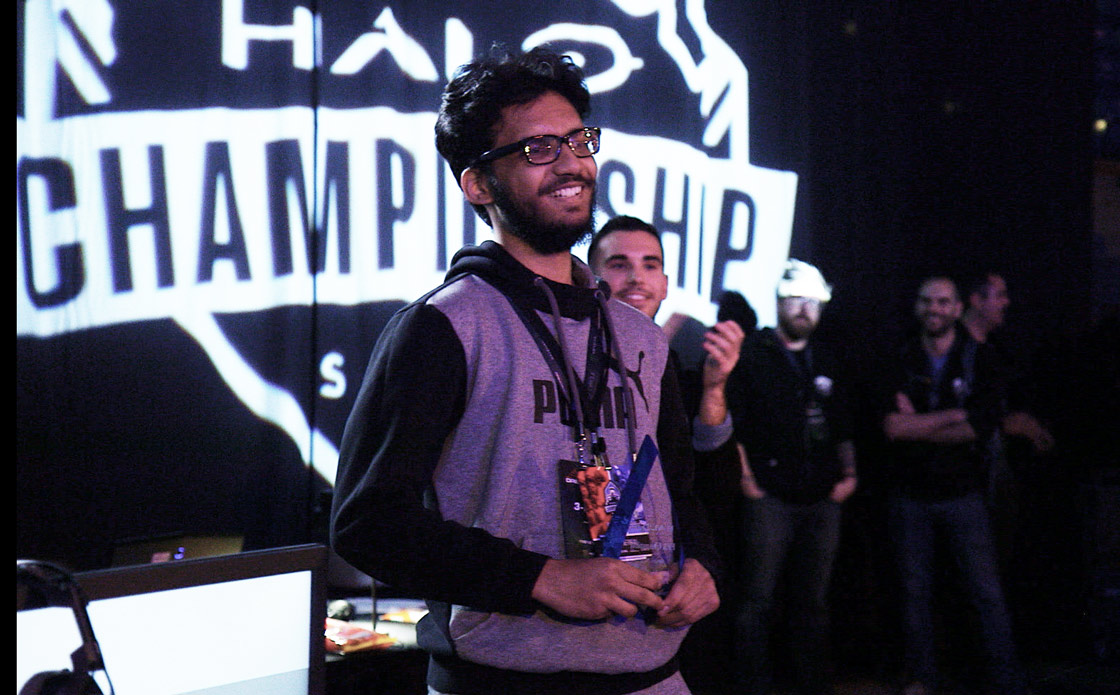 Next up on the horizon are some exciting times for HCS fans, beginning with the Halo World Championship 2018. Newest details have been announced recently, including open events in four different regions (North America, Latin America, Australia/New Zealand, and Europe) producing an epic 16-team finals, where the best in the world will compete for a $1 million prize pool. We've got more exciting details to come for the HaloWC in the near future, so stay tuned.
Plus, we also revealed that Halo 5 weapon skins will soon begin rolling out for Luminosity, Splyce, and Str8 Rippin – keep an eye out for details on when you can show off your loyalties in-game!
For all the latest on the Halo Championship Series and the Halo World Championship, keep it locked to Halo.gg and follow @HCS on Twitter.