DreamHack Atlanta represented a powerful moment in time for Halo and its competitive legacy. You had a showcase of the franchise's early eras with the Halo 3 2v2 Showdown, and glimpses of plans to grow a brand-new generation of competitive communities and content creators with the HCS Grassroots program. And headlining it all was the final page in one of the franchise's most competitive and impactful chapters to date with the HCS Finals 2018, showcasing the game's top talent in a brilliant climactic act that saw TOX Gaming take Halo 5's last title.
It was an event more than worthy of putting a fitting exclamation point on what has been a fantastic past few years of professional competition.
OPEN BRACKET
The Open Bracket featured a stacked field of both top amateurs and pros alike, all eager to be part of Halo 5's last major competition and maybe surprise some people along the way. When the proverbial dust had settled, Friday saw four teams advance straight into Group play from the Open Bracket. Nemesis Esports, Lux Gaming, Falling Esports, and the Anaheim Pirates all earned their way through – each squad eager to tackle the world's best and earn an advantageous place in the Championship Bracket.
GROUP PLAY
Day One in pro Group Play showcased top contenders like Reciprocity and TOX Gaming showing why they are favorites, while teams like Trifecta turned in some double-take performances to put the rest of the field on notice. Perhaps the surprise of the early goings was Splyce, who got off to an alarmingly slow start, having two of their three Group stage series' go to a Game 5. While they still pulled out victories in each one to finish the pools 3-0, they headed into the Championship Bracket with far more questions than answers. Leaving no such doubt on the other hand was TOX Gaming, who marched along business-as-usual.
CHAMPIONSHIP SUNDAY
Things kicked off with a bang right from the start, as Excelerate ousted Elevate, and the Anaheim Pirates continued their improbable tournament run with a 3-1 series victory over Mentality. As the last remaining Open Bracket team, the Pirates took their David & Goliath campaign into the Elimination Quarterfinals and up against Splyce. Despite a valiant effort, the clock would strike midnight on Anaheim's Cinderella story as Splyce would complete a 3-0 sweep and move on to play Renegades in the Elimination Semifinal, the latter having taken care of business against Excelerate Gaming.
In the Winners Final, TOX Gaming and Reciprocity clashed in a battle that began to evoke the OpTic vs nV rivalry of old. Reciprocity jumped out to a sizzling 3-0 series lead, only to see the veterans at TOX chip away at it one game at a time, eventually forcing a pivotal Game 7 on Plaza Slayer. The early moments would see both teams tightly placed, but eventually Reciprocity built up a lead they would not relinquish. The fan-beloved orange-clad gladiators took the game and the series, advancing to the Grand Final for the first time.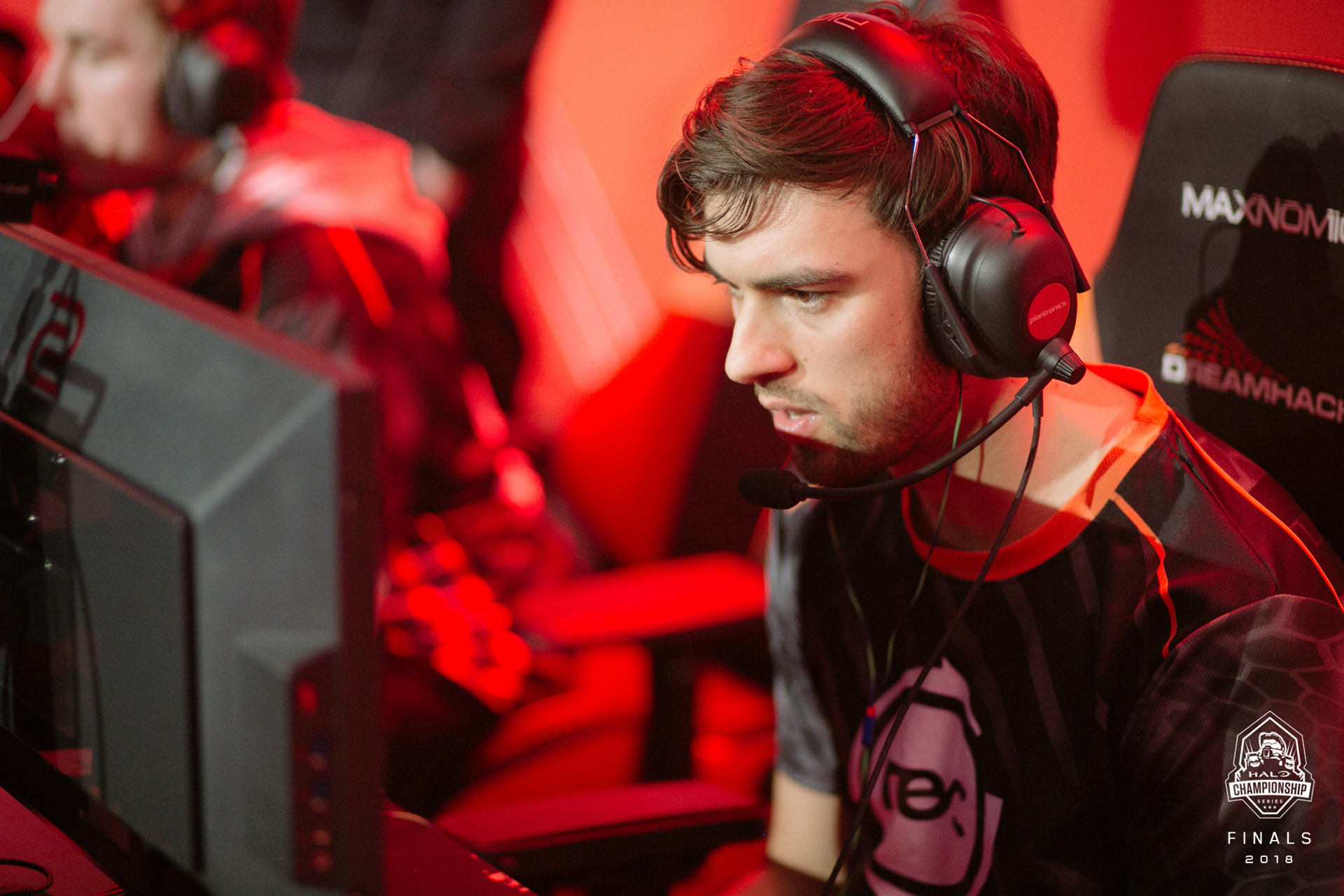 In many ways the team of the tournament, Reciprocity finally delivered on their potential, notching wins against both Splyce and TOX en route to their first Grand Finals.
The riled-up crowd weren't just treated to just one shocking result, however – in the Elimination Semifinal, Splyce's early tournament struggles finally caught up to them, as they seemed to have no response to Renegades' aggressive advances. Smelling blood in the water, Mikwen and company took down the defending world champs in 3-1 fashion – the last game featuring an other-worldly performance by the hat-wearing hero, a Refuge CTF affair that saw Mikwen finish with 36 kills and only 13 deaths and dealing out over 4400 points worth of damage – double what most players normally achieve in a single game.
Unfortunately, not even Mikwen's heroics could pull them through the Elimination Final, as TOX Gaming found fortune in all the right places en route to muscling a 4-0 sweep of Renegades, ensuring a perfect attendance record in Halo 5 Grand Finals for the Snakebite, Lethul, Royal 2, and Frosty quartet.
GRAND FINALS
In some respects, it could end no other way. Providing a nearly perfect bookend to Halo 5's professional beginnings at X-Games Aspen, the Grand Finals of the HCS Finals 2018 in many ways mirrored the stage where Evil Geniuses took down Counter Logic Gaming for X-Games Gold. The jerseys have changed – in some instances multiple times – but most of the names have remained the same. The Grand Finals featured the game's arguably most popular lineup against its most potent.
In the end, TOX simply proved too much for the titans in tangerine, sweeping both Grand Finals series in dominating fashion. It's almost difficult to pull out individual moments because for eight straight games, they simply did everything right.

Photo by Alex Maxwell
The tried-and-true combination of Snakebite, Lethul, Royal 2, H5 MVP Frosty, and coach Royal 1 showed why they are able to accomplish what they are. They are the Alabama, the Porsche, the Yankees of Halo 5 competitive play. They seem to communicate using means unconventional to most humans, coordinating their efforts, movements, strategies, and attacks with effortless and lethal proficiency. Perhaps the greatest commentary one could offer on their play is that when TOX is working together, they perform like Spartans. There have been other winners, and arguably other dynasties, over the past few years. But TOX Gaming are truly Halo 5's champions.
FINAL TEAM STANDINGS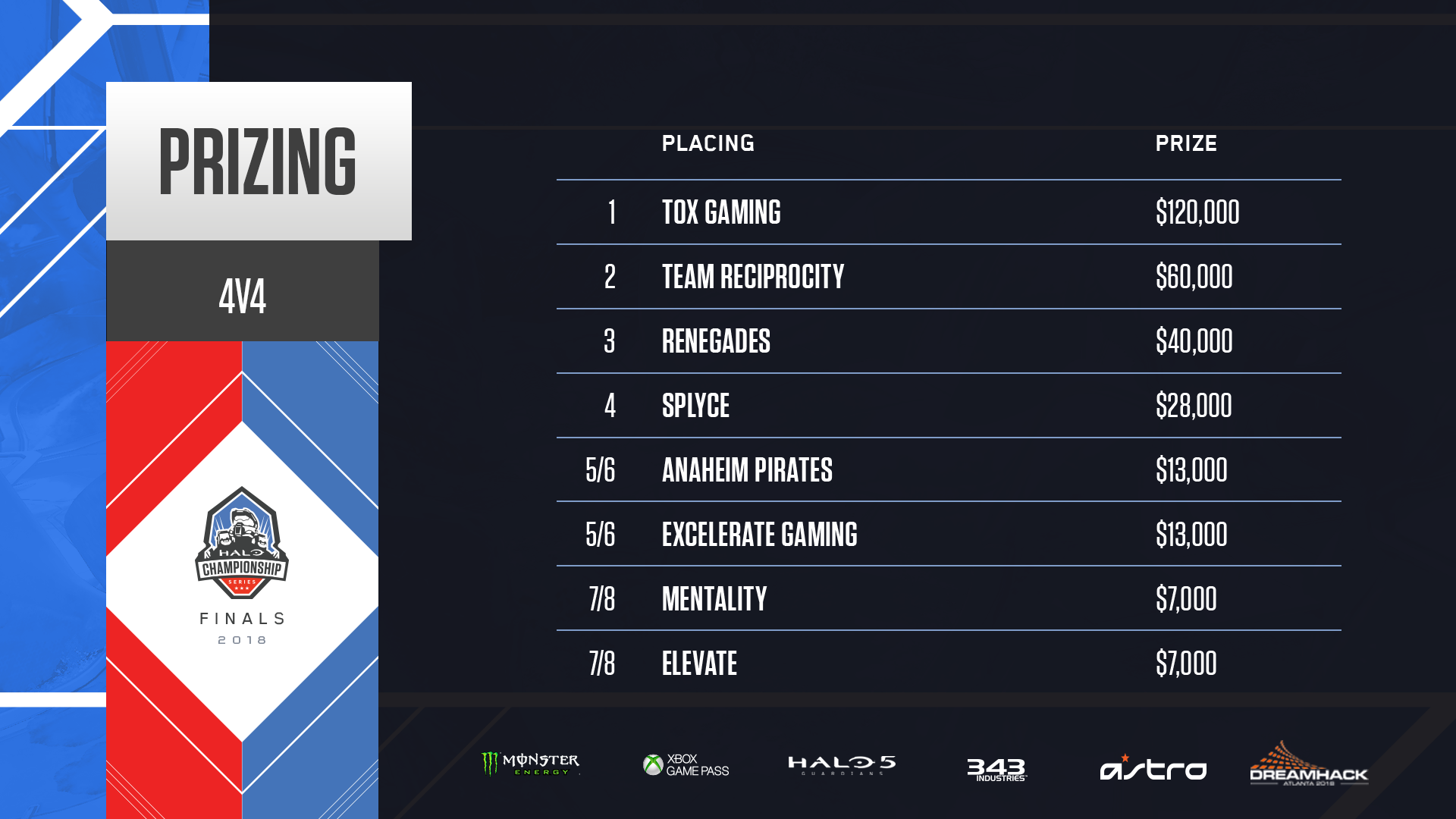 HALO 3 2V2 SHOWDOWN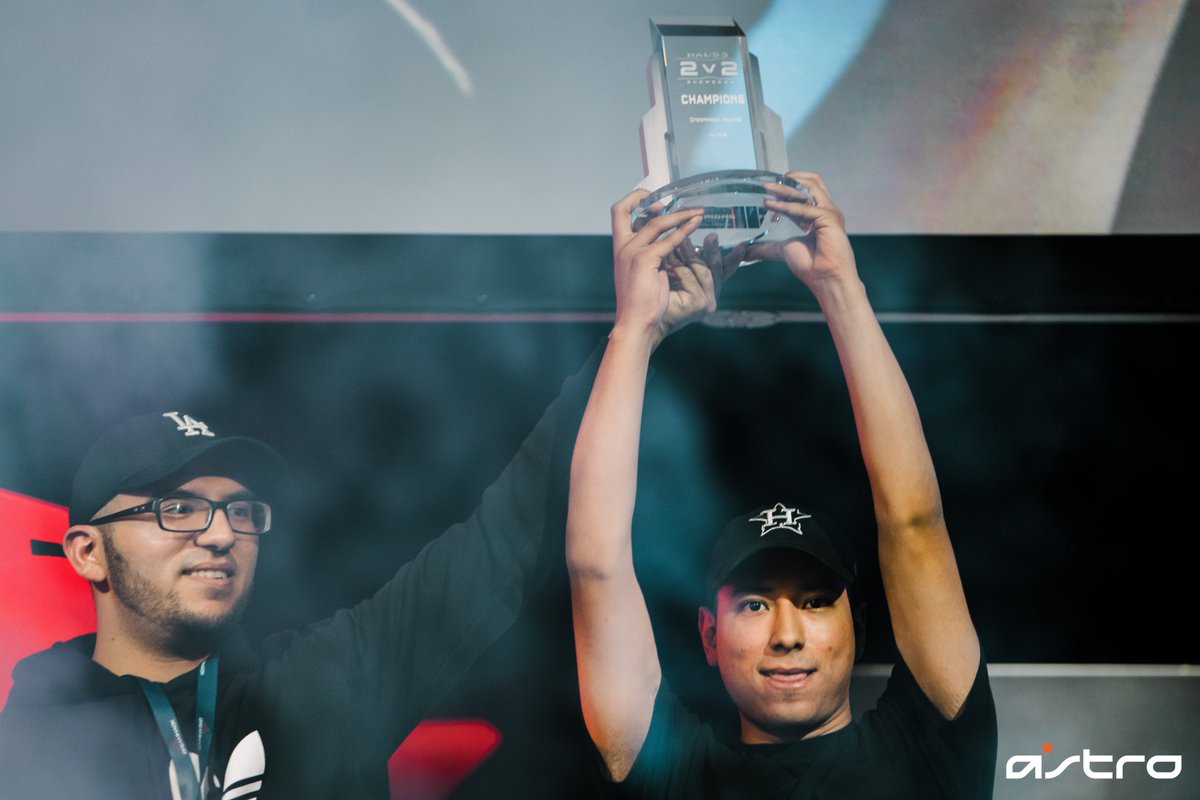 The Halo 3 2v2 Showdown kicked off on Saturday with 64 eager pairs of teammates all vying to etch their name into an already-storied history book. One by one, squads began to fall away, including some legendary names like GH057ayame and Neighbor, who battled valiantly but couldn't quite put it all together. By the time Saturday had come to a close, OpTic Gaming's pair of pros, Flamesword and Roy, had delivered an inspired performance to the thrill of the packed crowd in attendance on the way to earning a spot in the Grand Finals against Gabriel and Fantasy of the GMS squad.
Fans eager to see their heroes soldier on didn't have to wait long, as the Halo 3 2v2 Showdown Grand Finals opened the Championship Sunday action from DreamHack Atlanta. After GMS took the first game handily, OpTic turned the tables in Game 2, coming down from as much as 18-7 to take a memorable victory on Guardian. OpTic would also take Game 3, but GMS would put together a comeback of their own to even the series and set up a potentially deciding Game 5 on The Pit. As it turned out, the only thing that would be decided was that we were going to get another round of epic H3 action when Roy and Flamesword outlasted their opponents to reset the bracket.
Guardian kicked things off, with GMS once again taking the win in relatively unencumbered fashion, but the series truly turned in Game 2, when OpTic held a two-kill lead with fifteen seconds left. That's when Fantasy rattled off three kills with two rockets – including a double kill with under five seconds to flip the script and take the game. From there, they would edge out OpTic in Game 3 to secure the series and the tournament. Felling fan-favorite legends along the way, Fantasy and Gabriel achieved a feat that millions of players across Halo 3 matchmaking over the years could likely only ever dream of achieving, and now can count themselves amongst other tournament-winning greats.
HCS GRASSROOTS

One of the most exciting pieces of news to come out of the entire event was the
announcement of the HCS Grassroots program
, a brand-new initiative to empower the competitive community in a number of ways – all with the goal of further growing the fanbase, fostering a more accessible and sustainable tournament scene, and enabling outstanding community content creators to do more than ever before.
We're excited to be sponsoring and supporting multiple community outlets on some mouth-watering events, including The Halo Classic by UGC Events, January 11-13 in St. Louis, and Gamers for Giving on March 23-24 in Ann Arbor. Both of the aforementioned events will be running Halo 3 on MCC, and we'll be excited to share more on these and other upcoming events soon.
Our adventures at DreamHack Atlanta perfectly encapsulated so much of what it means to be a Halo fan. It gave us a chance to meet and cheer on our heroes – some from days gone by, and some just beginning to emerge. It gave us a chance to come together with friends – whether sitting in the stands together at the venue, or watching and chatting about the action online with people from around the world. It gave us a chance to celebrate the gameplay of Halo's past, and appreciate how incredible the competition has become in the present – and it let us discuss and speculate on the future, where a wholly different experience awaits further down the road.
We can't thank you enough for being with us every step of the way, through both trials and triumphs, challenges and championships. Halo 5 has provided us with a run we'll never forget, and cherish always. For now, one chapter closes – but the story's not finished. We'll see you soon.
For all the latest on the Halo Championship Series keep it locked to Halo.gg and follow @HCS and @Halo on Twitter.