On March 15-17 the Halo Championship Series heads to Austin, Texas for our first official event of 2019. While there, we'll once again see top pros duke it out. That's not all however, we'll also see new tournament experiences hit the mainstage for the first time ever in Halo history, as we experiment with fun ways to keep you more entertained than ever before. Overkill Exterminations, incredible sniper headshots, Warthogs getting blown to bits, Snip3down and Lethul settling the score, these and more await you at the HCS Invitational at SXSW 2019.
HOW TO WATCH
Friday: 11:30AM – 8PM CT

Microsoft Store 2v2 Throwdown
4v4 Pro Tournament
Winner's Round 1
Winner's Round 2

Saturday: 11:30AM – 8PM CT

Big Team Battle Bonanza!
4v4 Pro Tournament continues:
Elimination Round 1
Elimination Round 2
Snip3down vs Lethul Rivals Show Match

Sunday: 11:30AM – 5PM CT

4v4 Pro Tournament concludes:
Winner's Finals
Elimination Finals
Grand Finals
If you want to learn more about each of the tournaments and show matches featured during the show, don't miss our HCS Invitational launch blog and landing page as well.
Watch online:
Mixer.com/Halo
Twitch.tv/Halo
YouTube.com/Halo
Venue:
500 E Cesar Chavez St #4th, Austin, TX 78701 (Ballroom A)
We will also have a booth in Exhibit Hall 1, look for our sign!
TALENT
And of course, it wouldn't be an HCS show without a stellar talent lineup to bring you all of the epic entertainment!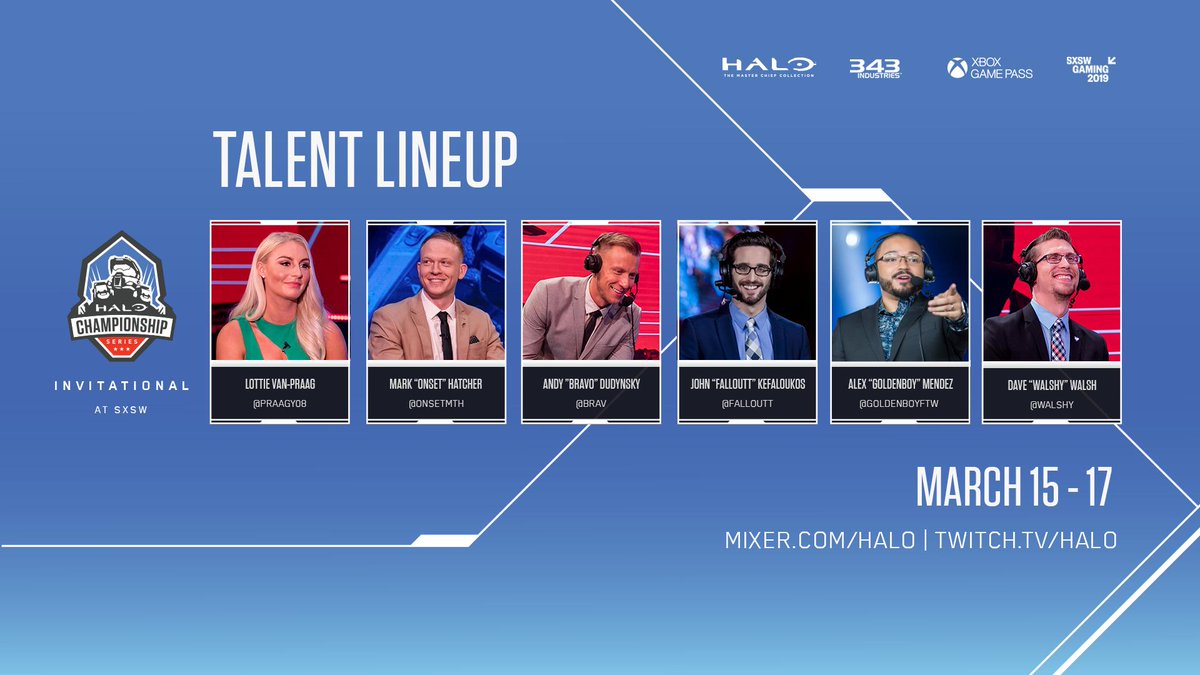 To enrich the broadcast experience even further, we're also going to tell the stories of the competitors and teams a bit more, and ensure you're getting enough helpings of humor to go with your world class competitive gameplay.
MORE MCC NEWS
On March 12 we announced that Halo: The Master Chief Collection is headed to PC, and that Halo: Reach will be joining the collection on both console and PC as well. Let's keep the good times rolling! On Championship Sunday right before the Grand Finals, we'll have a bit more news to share including how you can personally join us on this journey to bring the best possible Halo experiences to PC, as well as what this might all mean for Halo esports on PC. Don't miss it!
TOP STORIES TO WATCH
TOX IMPROVED?!: Coming out of their first place finish at the Halo Classic, TOX have released Eco and brought back Royal2. Has this team improved even more or will there be some kinks to iron out with this altered Halo 3 lineup?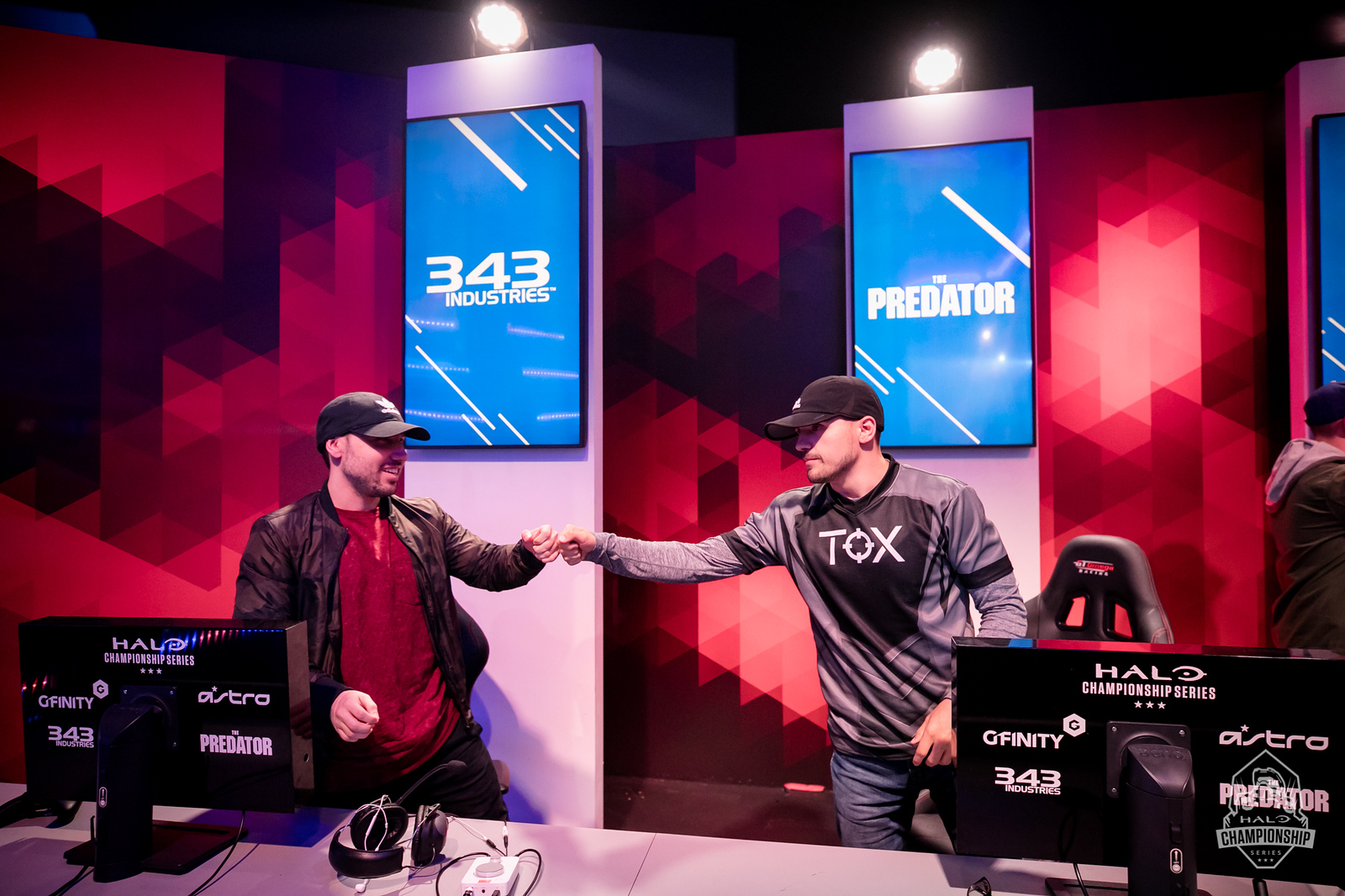 Royal 2 and SnakeBite celebrate their victory at HCS London in September 2018
ECO TO GMS: After being released from TOX, Eco finds himself on GMS (replacing Zurka), who at the Halo Classic fell short of their goals and landed a 5th/6th finish. With Eco's win at the Halo Classic and immense pedigree, including a Halo World Championship ring, is this change enough to put them over the top?
TEAM RECIPROCITY'S TIME TO SHINE: With the roster of Snip3down, iGotUrPistola, Roy, and Lunchbox – you would think that this all-star lineup would make quick work of the competition. However, after a solid but disappointing third place finish at the Halo Classic, all eyes are on Team Reciprocity to live up to legendary status of each member on the team.
DENIAL'S RUN: After shocking the competitive Halo community with a second place finish at the Halo Classic, Denial are no longer flying under the radar and will definitely be taken seriously as a top contender. If this team wants to hoist the trophy up high in Austin, they'll need to finish the job and take out TOX.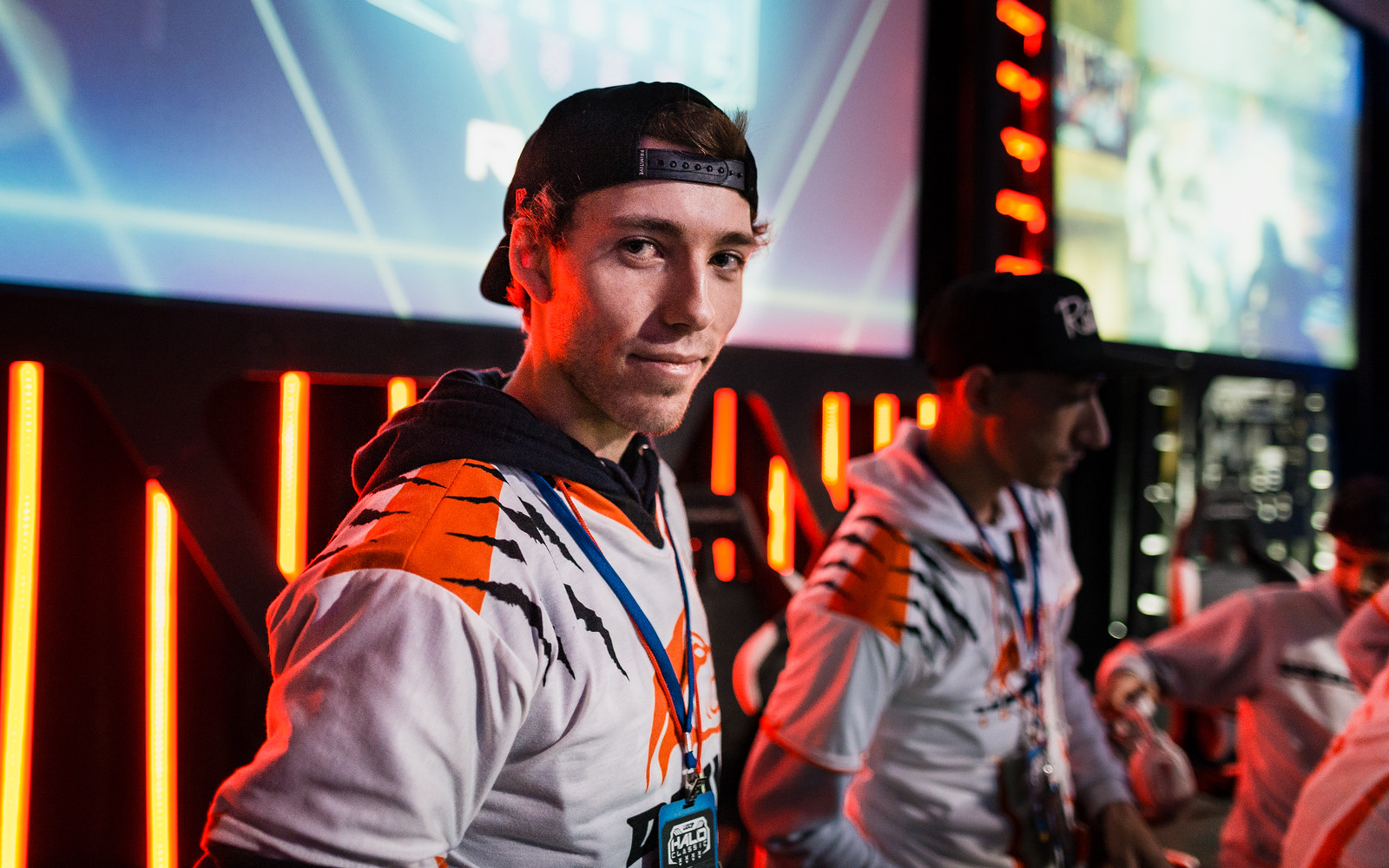 Denial's new talent in Shele at the Halo Classic by UGC
STATUS QUO FIGHTING: With the legendary roster of Neighbor, Flamesword, Assault, and ACE, Status Quo are hungry to improve on their 5th/6th finish at the Halo Classic. The rest of the field might be overlooking Status Quo, which may end up playing in their favor. Ultimately, their map movement, Battle Rifle shots, and objective efficiency will be the things that win them matches. Don't sleep on this team– there's enough talent to go around.
LUX GAMING: In what was a surprise to many at the Halo Classic, LUX Gaming are coming into the event with the 4th seed and are looking to take things even further. With two Halo 3 National Champions on their team in D3MON D and Cloud (of 2009's Believe the Hype) this is not a team that you can afford to underestimate in the bracket. Alongside veteran Gilkey, and stalwart bubu dubu, LUX are looking to upset some teams on their way to the top.
MS STORE FFA
In case you missed it, we'll also be holding a $5,000 FFA tournament on Halo 3 in partnership with our friends at the Microsoft Store. The tournament takes place at the HCS in the Austin Convention Center and will span across all three days. Open to all attendees of SXSW Gaming, we'll be qualifying players across Friday and Saturday with winners moving on to the Finals on Sunday. Here's how it breaks down:
Finals: 8 Players
Microsoft Store tournament on March 8: 2 Players
Friday at SXSW: 3 Players
Saturday at SXSW: 3 players
Qualification:
Each group of 8 players will compete in three FFA matches on Heretic
Based on placing in each game, each player is awarded points. (1st place recieves 8 points, 2nd place receives 7 points, and so on)
At the end of the day, the three players with the highest points totals will move on to the Finals on Sunday.
Ties will be broken by in-game stats in the following order (Kills, Assists, Deaths)
Best of luck to all players competing!
As we kick off the first official HCS event of 2019, we'd like to once again thank all players, fans, and teams for their support of the Halo Championship Series. We can't wait for the festivities to begin and hope you'll join us either in person or online. For all the latest on the HCS, keep it locked to Halo.gg and follow @HCS on Twitter.