The first official HCS event of 2019 is in the books and what a spectacle it was. We saw incredible plays by the world's best Halo 3 players, carnage and calamity in the form of Big Team Battle, the bitter rivalry between two legends settled, and so much more.
Missed the action this weekend? We've got you covered!
FRIDAY
Friday marked the kick off of the HCS Invitational at SXSW, the first official HCS event of 2019. To start the weekend, we saw lucky Microsoft Store competitors from North America partner up with top Halo pros to compete in the MS Store 2v2 Throwdown. Congratulations to iGotUrPistola and Ml5SY from the South East for taking home first place for their region.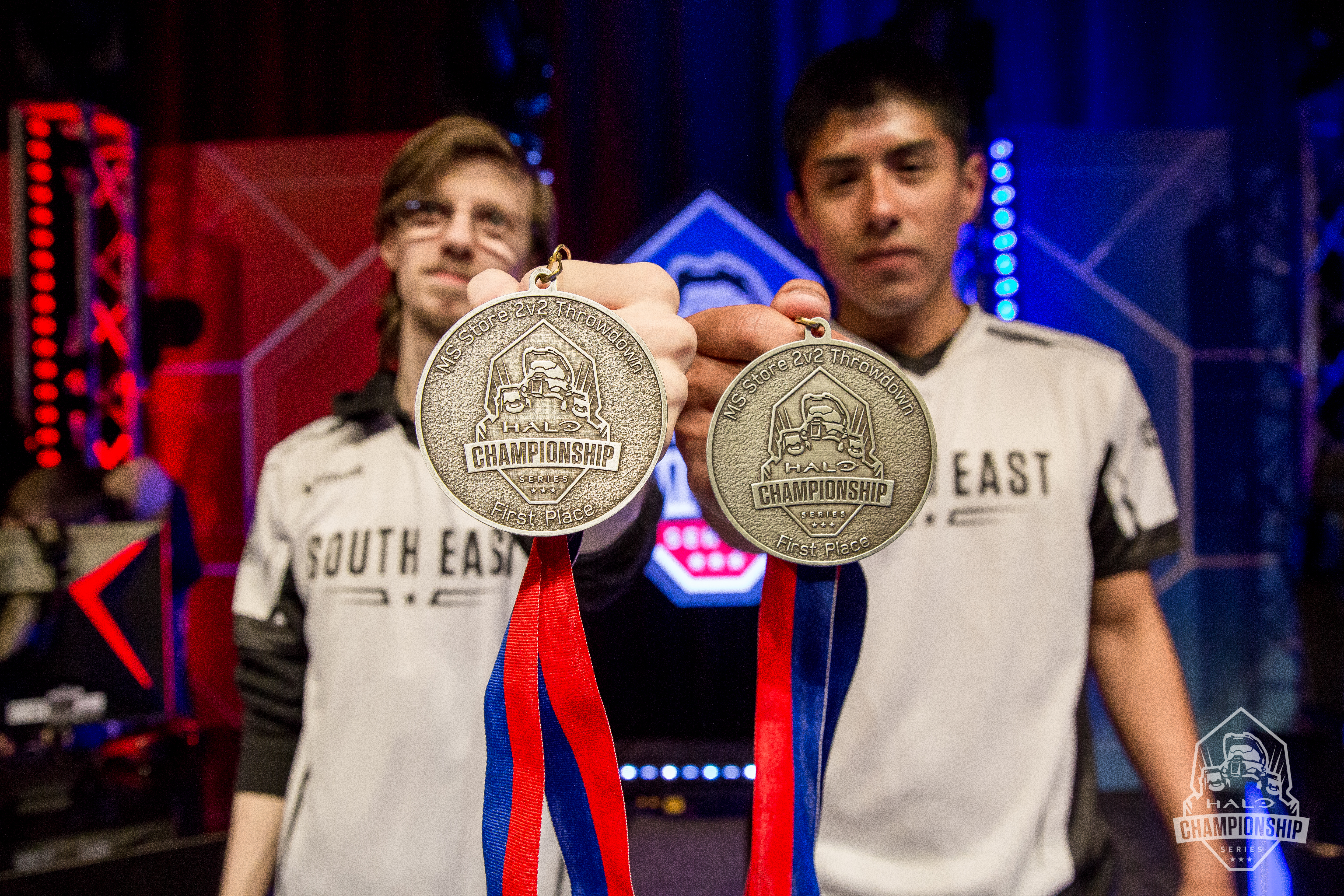 Following that up the 4v4 pro tournament began with the Top 6 teams for the Halo Classic duking it out for their share of $100,000. What ensued was an amazing display of individual prowess as well as coordinated team work across Halo 3's finest maps.
To kick us off, LUX Gaming took on Status Quo in Winner's Bracket Round 1. Despite some close games, Status Quo just could handle LUX Gaming as series concluded 3-1. On the other side of the bracket, Team Reciprocity went toe-to-toe against Texas-natives GMS. The series went the distance and while the addition Eco proved to be a truly impactful one, it just wasn't enough to stop Team Reciprocity as they took the series 3-2.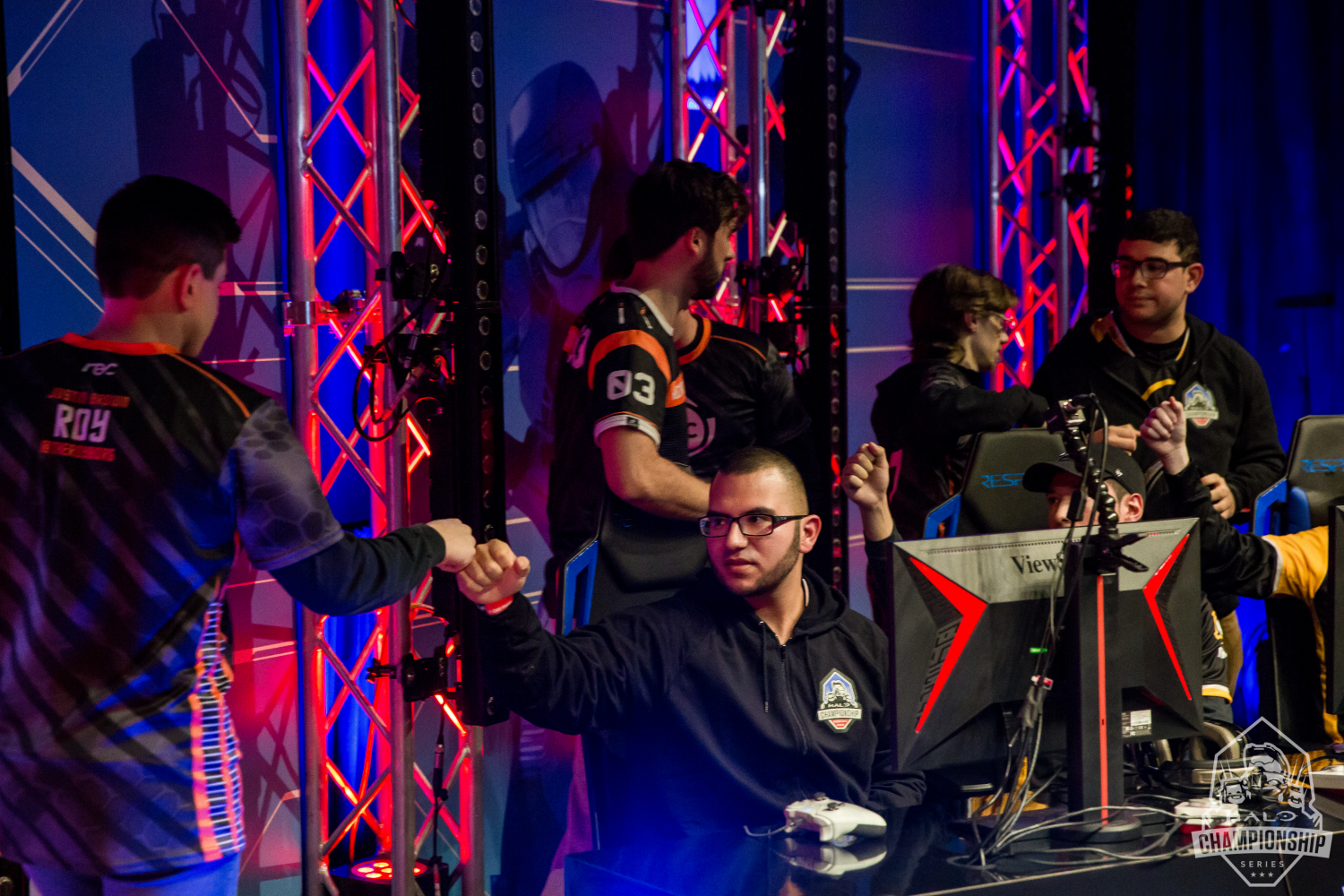 Next up, we saw TOX Gaming take on LUX Gaming in the Winner's Bracket Semifinals. TOX appeared to be on form and they dismantled LUX Gaming 3-0. In our final match of the night, Denial Esports took on a surging Team Reciprocity. While Denial came in as the higher seed, Snip3down and Team Reciprocity were too much to handle as they rolled their way into the Winner's Bracket Finals
SATURDAY
Just when we thought things couldn't get any more exciting, Day 2 at the HCS Invitational delivered some of the best moments in Halo esports history. Team Goldenboy and Team Walshy jumped into their favorite vehicles on Halo 3's most legendary BTB maps and blew each into smithereens all while donating $10,000 to Gamers For Giving. While we thought the banter between these two couldn't get any more heated, it's Goldenboy who had his cake and ate it too.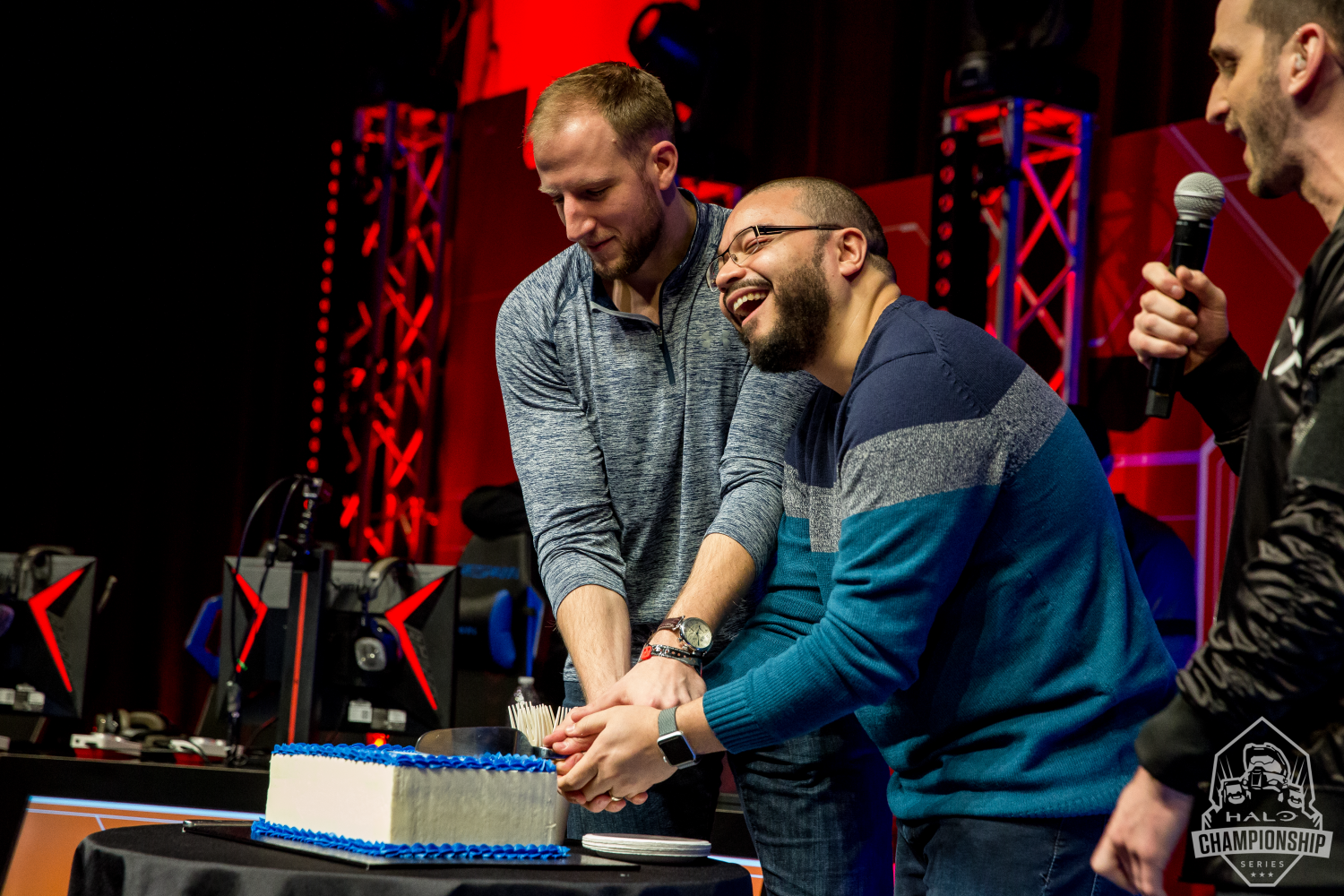 Next, the elimination bracket of the pro 4v4 kicked off and we said goodbye to Status Quo, Denial Esports, and LUX Gaming as half of the field were sent home early.
First, Denial Esports took on Status Quo in the first round of the Elimination bracket. In what was one of the biggest upsets of the event, Status Quo rallied and sent Denial packing far earlier than anyone anticipated. Next up, GMS took down LUX 3-0 and were beginning to heat up at just the right time. Finally, Status Quo went up against GMS with their tournament lives on the line. In the end, Gabriel and the GMS team punched their tickets to Championship Sunday by takin down Status Quo 3-0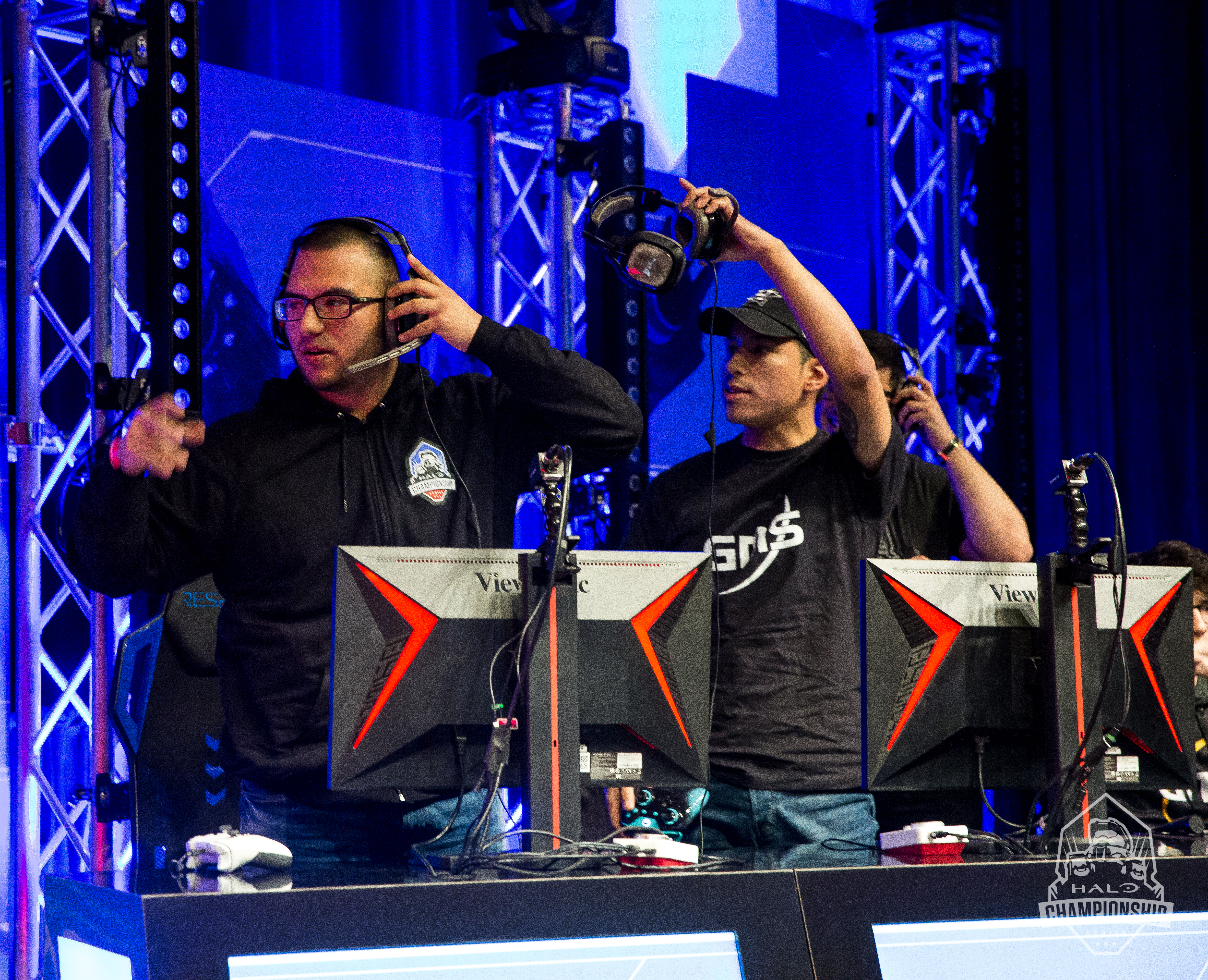 At the end the night we saw Lethul and Snip3down battle across Halo titles classic and new as pride and $5,000 to charity were on the line. Until the next rivals match, it's Snip3down who will maintain bragging rights.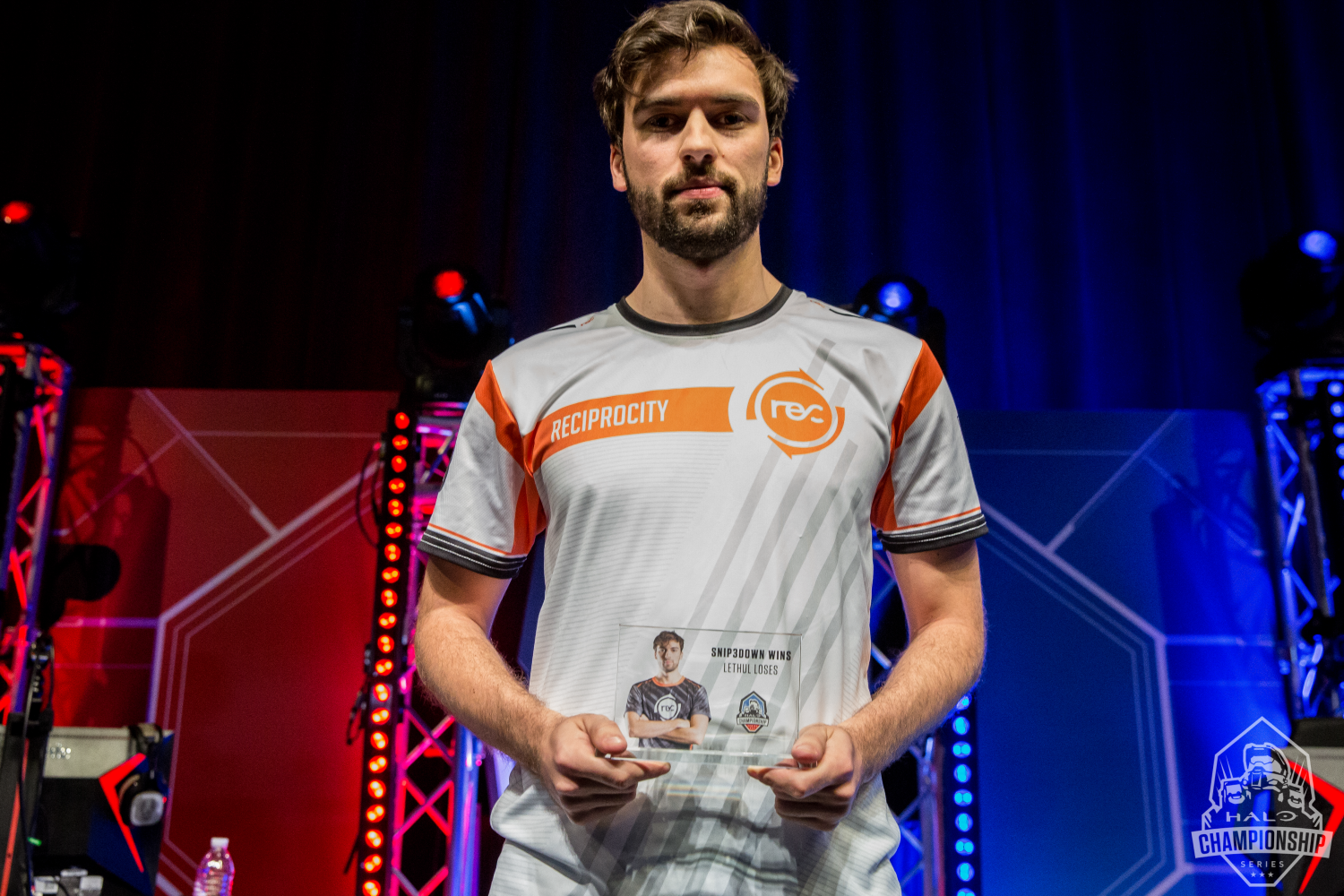 SUNDAY
Championship Sunday – where legends are made. With only three teams left in the field and the better part of $100,000 still up for grabs, it was anyone's tournament still.
In the Winner's Bracket Finals, fan-favorites TOX Gaming and Team Reciprocity duked it out in the most anticipated match up to that point. In what was an absolutely incredible series, Team Reciprocity took down SnakeBite and TOX 3-2.
Up next, TOX Gaming saw themselves in the Elimination Bracket Finals up against a hot GMS team. These teams battled tooth and nail and they gave the audience another epic 3-2 finish - this time in favor of TOX Gaming.
Our Grand Finals saw a rematch between TOX Gaming and Team Reciprocity. These two teams once again put on an incredible display of top tier Halo 3 gameplay. With a 3-1 lead in this Grand Finals Best-of-7, Team Reciprocity made a late comeback in Team Slayer on Narrows and took the game 50-48, and the championship match 4-1.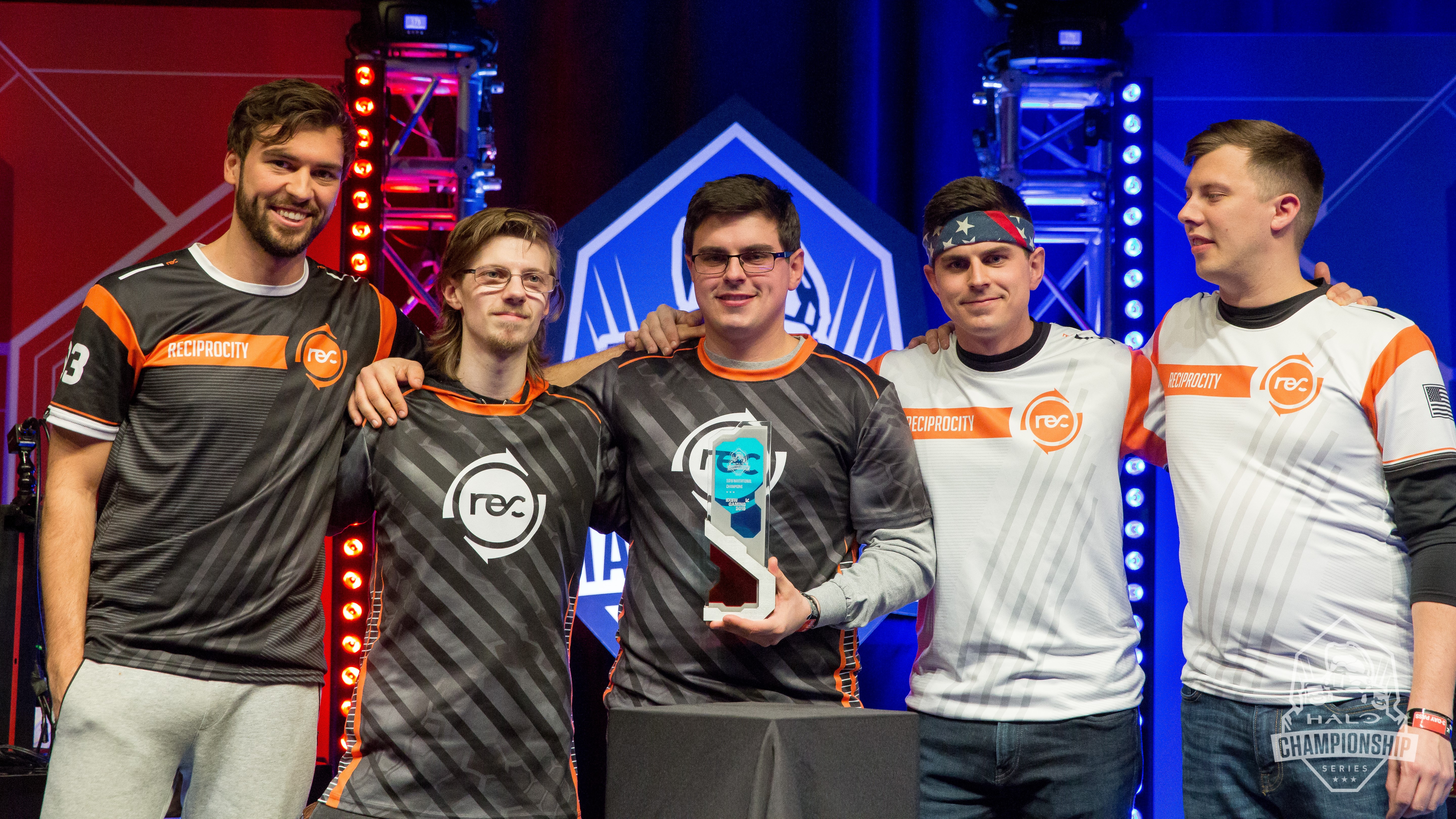 As the sunsets here in Austin, Texas we can't help but be thankful for the players, teams, and amazing fans that joined us in person and online for the HCS Invitational. For all the latest on the Halo Championship Series, keep it locked to Halo.gg and follow @HCS on Twitter.