After three days of intense competition under the bright lights at the Gfinity Arena, HCS London has come to a close and crowned a new champion of European competitive Halo. It started with the region's finest fireteams, but in the end, Team Infused's lineup of Kimbo, Respectful, Mose, Jimbo, & coach Havoc stood atop them all, taking home $10,000 and leading the EU charge heading into the HCS Fall 2017 Finals in Denver.
4v4 bracket
As the field of competitors began to whittle down over the weekend, spectators both in attendance and tuning in online were treated to both dazzling displays of dominance and nail-biting, last-second, clutch performances. From top to bottom, both the Winners and Elimination brackets provided plenty of memorable moments, from Supremacy's dominance to Vexed.ebuyer's remarkable reverse sweep to eliminate xL.
When all was said and done, the Grand Finals came down to Team Infused and Supremacy. The Frenchmen were coming off of a big win against Vexed.ebuyer, but the Team Infused squad provided to be too much yet again. With dominant slaying prowess and objective efficiency, Team Infused took down Supremacy 4-1 to win the tournament with a near-perfect record.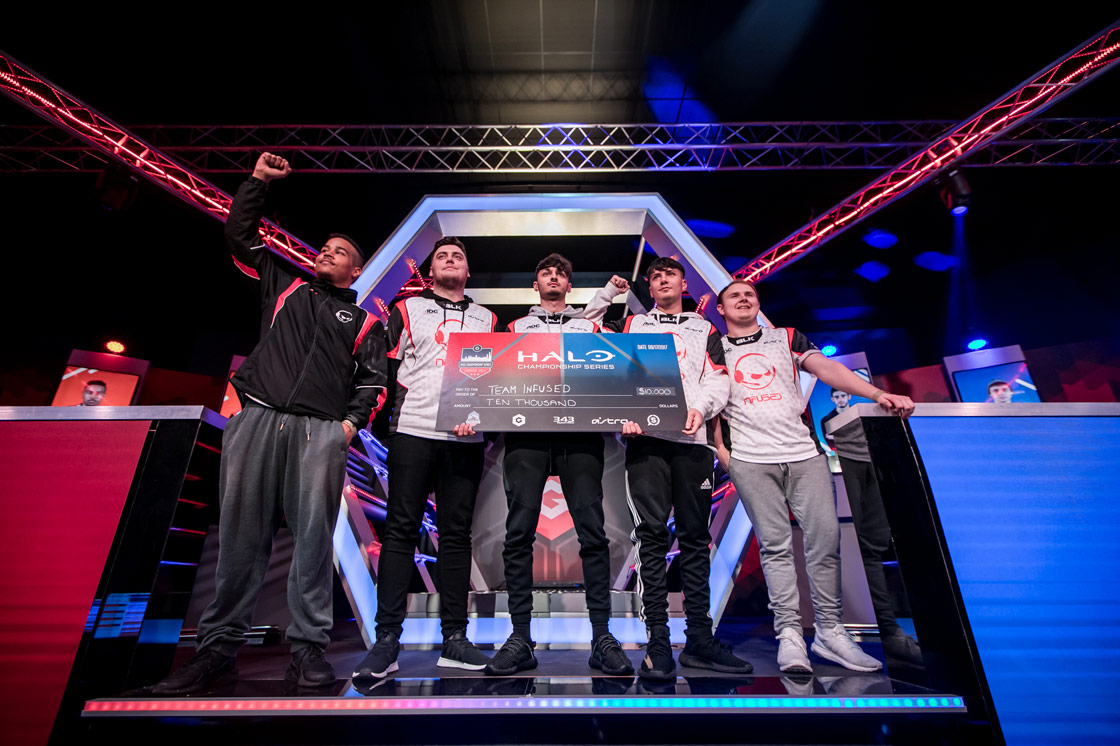 Photo by Joe Brady
Joining Team Infused and Supremacy on the podium was Vexed.ebuyer, all three squads earning automatic invites and paid-trips to DreamHack Denver to face off against North America's best in the HCS Fall 2017 Finals, October 20-22.
You can see the full bracket here.
FREE-FOR-ALL
In addition to the 4v4 tournament, Europe's best lone wolf Spartans battled it out in a $5,000 Free-For-All tournament that came down to the wire in the Grand Final on Truth. When the dust had settled, SLG of Supremacy took home the FFA crown, taking down other top players such as Jimbo and Respectful en route to victory.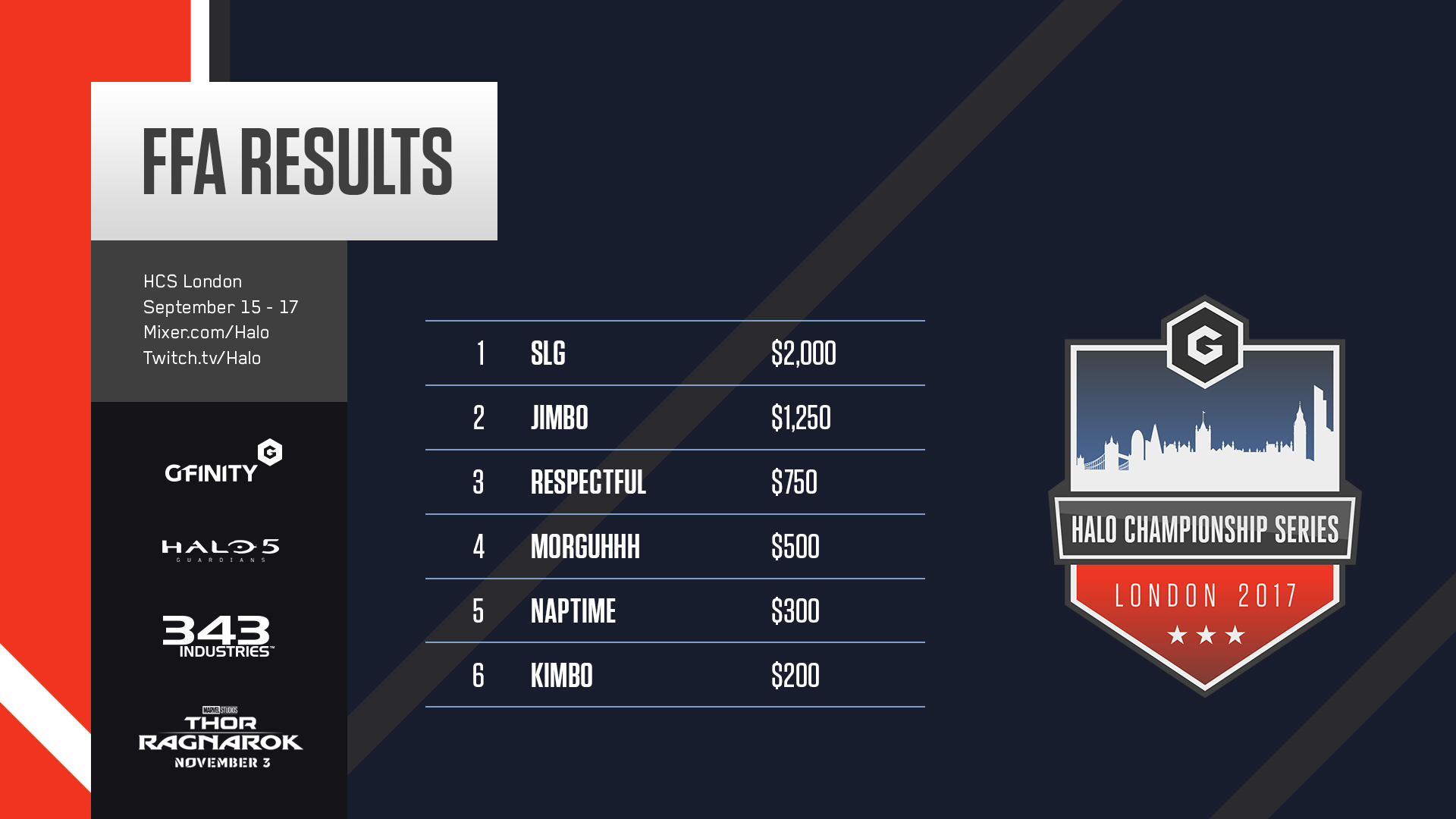 Thank you to all players and fans who came out to make HCS London an event that won't soon be forgotten.
Now, all eyes turn to the EU Last Chance Qualifier on October 1 to determine the fourth and final automatic EU entry into the HCS Fall 2017 Finals, while in North America the HCS Pro League gets back underway as teams make final preparations for the Finals in Denver.
For all the latest on the Halo Championship Series, keep it locked to Halo.gg and follow @HCS on Twitter.