The 2018 season opened up with a bang on the bayou as HCS New Orleans by MLG delivered on all fronts. New rosters, new intrigue, new locales – it was an event that provided action and entertainment for every set of eyes and ears involved. Spectators both in attendance and tuning in online were treated to a dazzling display of top-level Halo 5 gameplay.
OPEN BRACKET
The first day of play featured intense action in the Open Bracket, as teams tried valiantly to play their way into Group Play and keep their tournament dreams alive.
Day one was punctuated by top pro teams opening up their tournament with their initial forays into Group Play. While the early part of the day featured a litany of 3-0 sweeps, series' like Lux's reverse sweep of an impressive Berserker squad, the heroic foursome from Mexico starting strong but unable to finish against a tough Lux squad.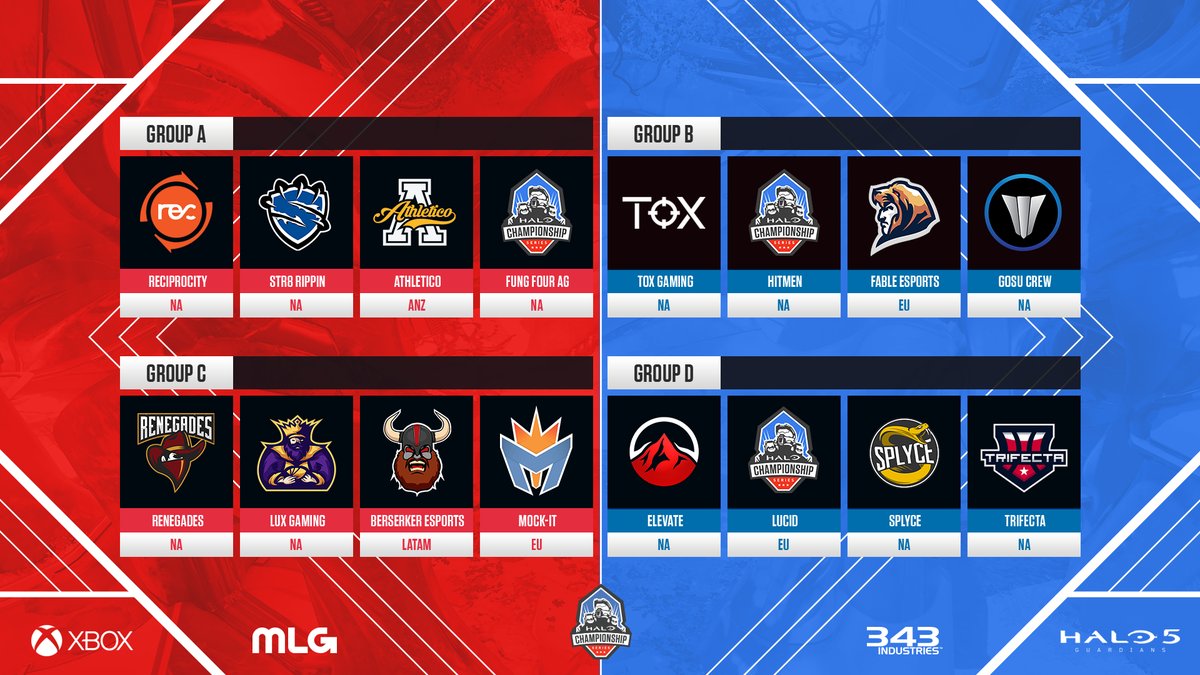 GROUP PLAY
When the dust settled on Group Play on Saturday, Reciprocity, Tox Gaming, Renegades, and Splyce had won their respective groups, setting them up in prime positions to navigate the Championship Bracket, which would include not only all Group Play teams, but also Vertacon, Reborn, Operator eSports, and Skedoodle – the latter four qualifying through Open Bracket play.
Overall it would prove to be a day of fantastic finishes and head-turning results on multiple fronts. To the delight of the proud and passionate LATAM Halo community, Berserker Esports took down Lucid in an epic Game 5 fashion to claim a historic Top 8 finish for the Mexico-based squad.
Berserker Esports ended HCS New Orleans 2018 with an incredible Top 8 finish.
CHAMPIONSHIP SUNDAY
Championship Sunday in New Orleans delivered some of the most intense action ever witnessed in the Halo 5 era. Berserker's impressive showing came to an end at the hands of Hitmen, while Trifecta clashed with Elevate in what would kickoff a crazy chain of finishes filled with ridiculous plays and massive drama. A growing rivalry between Trifecta's Ryanoob and Elevate's Spartan boiled over after the Trifecta eliminated Elevate in a riveting five-game series. The momentum from the win catapulted Trifecta into the next round, where they turned a 2-0 series deficit against Reciprocity into an insane reverse sweep – a series that culminated in a frantic 50-49 Slayer victory on The Rig that sent the tournament's number one seed home far earlier than most would have predicted. Though Trifecta's magic would run out the following series against Renegades, their run turned plenty of heads and provided more than their fair share of memorable fireworks.
In the Winners Bracket Final, Splyce turned a 3-1 deficit around and rattled off three straight wins against Tox Gaming to advance into the Grand Finals. Tox themselves would then take a hard-fought win over Renegades to earn a rematch with Splyce. While short of their ultimate goal, the result still gave Renegades a very impressive third-place finish in New Orleans, letting them head into London with plenty of confidence.
GRAND FINALS
All this set up a world championship rematch in the Grand Finals between Splyce and Tox. With many initially feeling that Splyce would likely take the victory with minimal resistance, Tox had very different ideas, putting all in attendance on immediate notice with a definitive 4-0 sweep to reset the bracket and set up one last winner-take-all series for all the Louisiana marbles.
In the second and final series, Splyce would remove all doubt. Punctuated by a dominating 100-0 Strongholds victory on Plaza, the young guns continue to do things their own way, and continue to rack up the wins while doing it. Shotzzy, Stellur, Eco, and Renegade, along with their coach Skeptical, notch their fourth straight major tournament victory, and continue to author their very worthy – and deserving – place in competitive Halo history.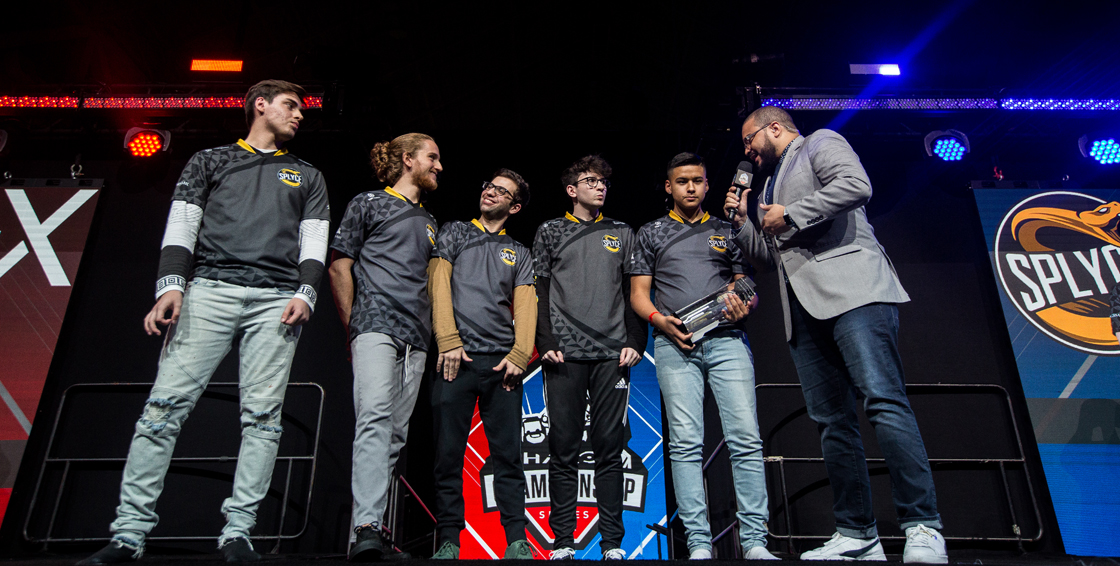 Splyce proved they were more than worthy kings of the French Quarter. Will they be able to maintain their crown when the HCS rolls into the United Kingdom? Only time will tell.
FINAL TEAM STANDINGS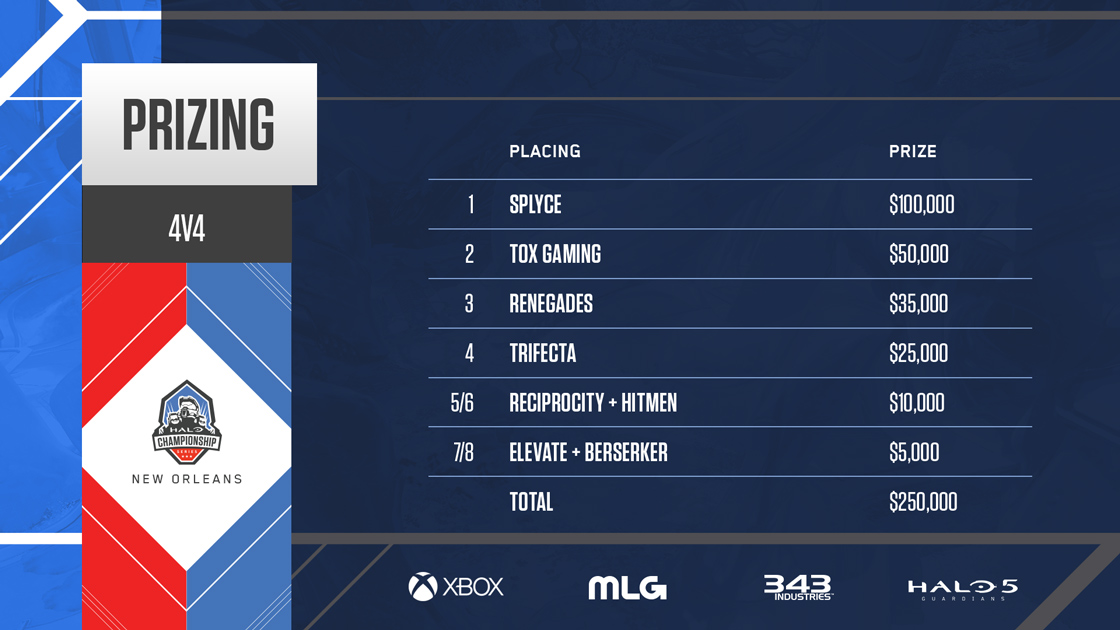 FFA
On Saturday, the lion's share of the HCS New Orleans FFA tournament featured nearly two hundred lone wolf combatants battling it out for the honor of playing in the FFA Grand Finals the next day. When Championship Sunday finally arrived, it would be King Nick who took the crown as the top solo slayer.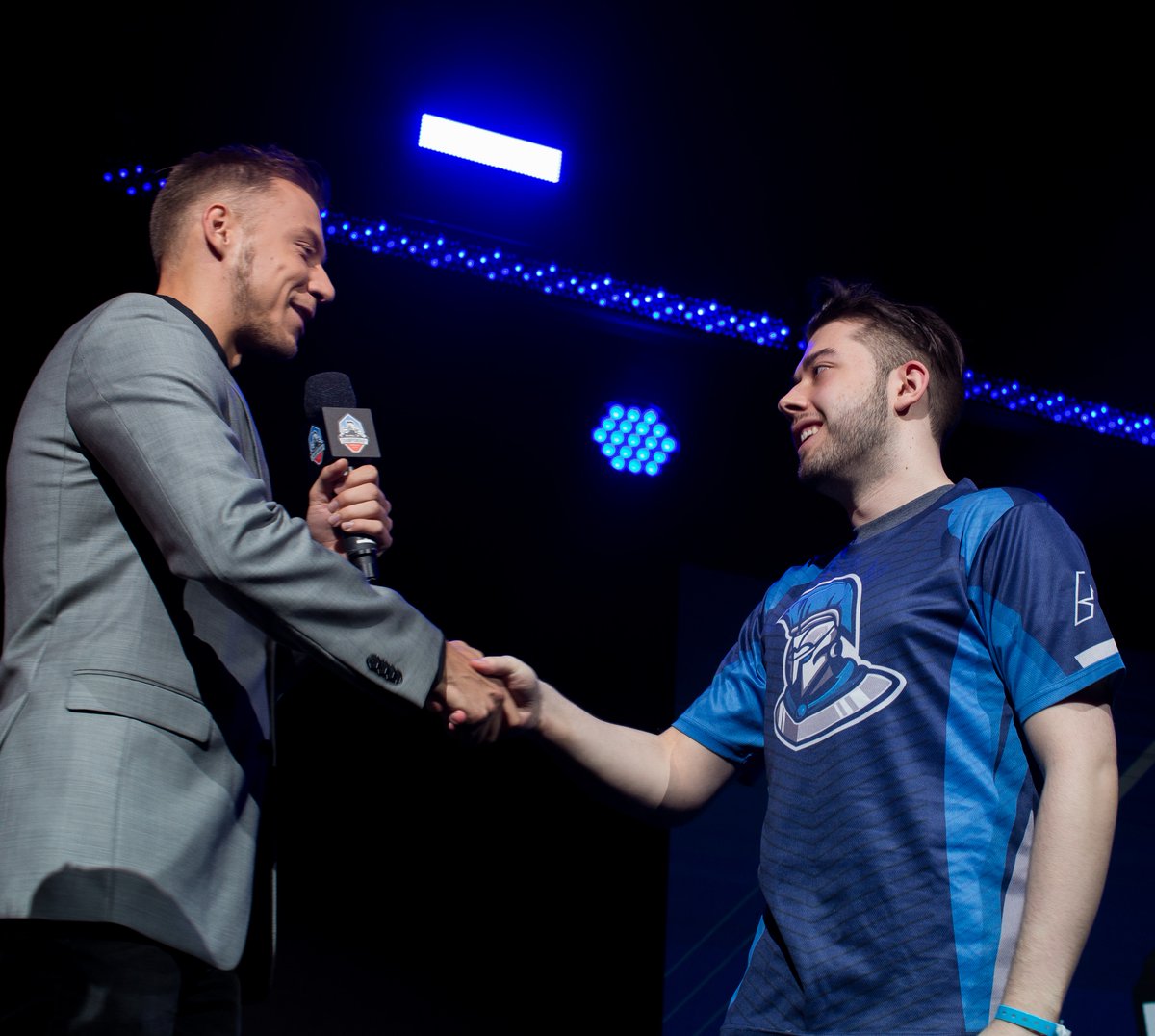 Only fitting that a King would take the FFA crown!
FINAL FFA STANDINGS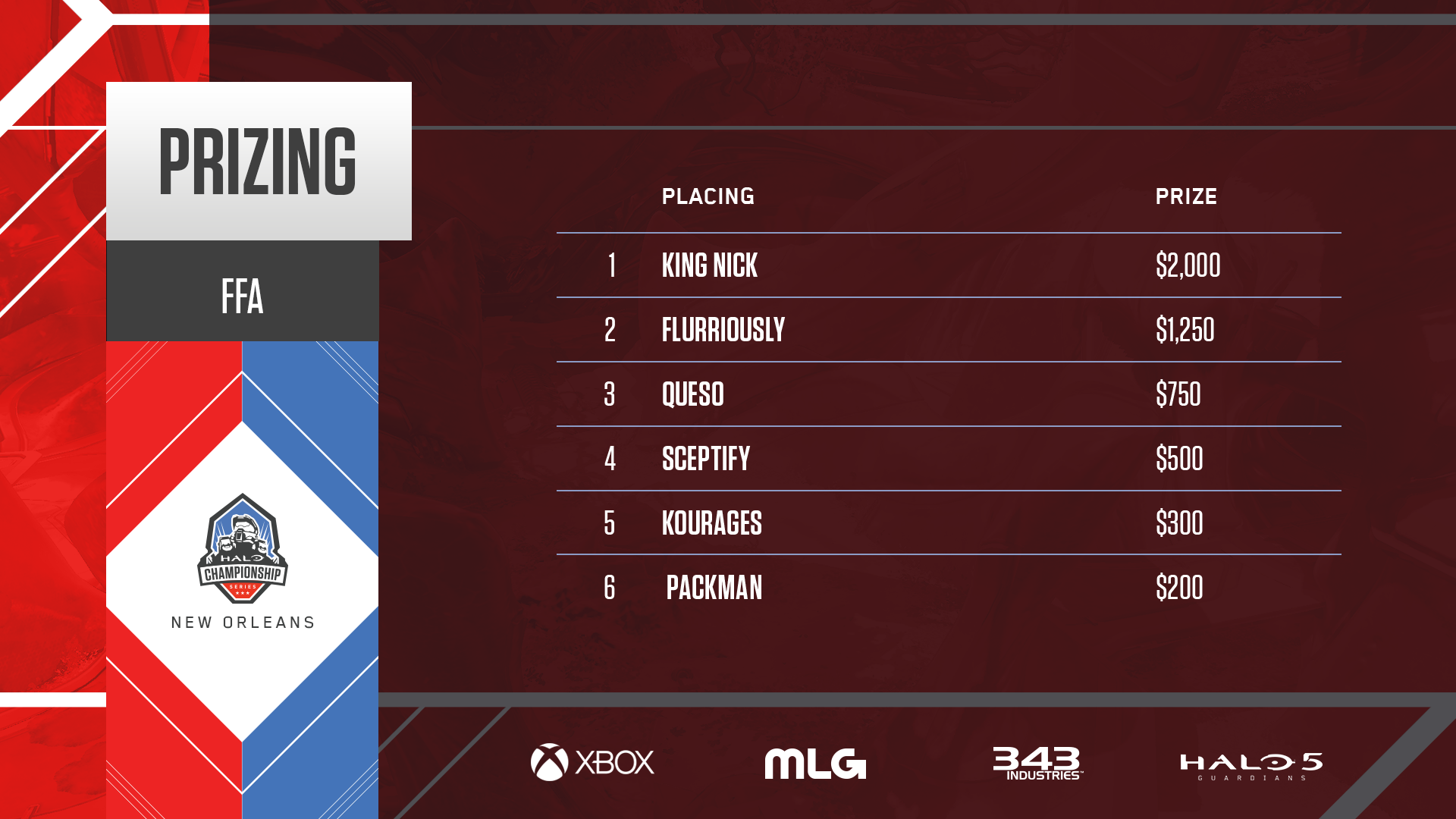 HCS 2018 FINALS @ DREAMHACK ATLANTA
An additional highlight of the weekend's festivities didn't take place during a Slayer or CTF match, but instead in the commentary booth, as we announced new details on the HCS 2018 Finals, which will be hosted in partnership with DreamHack Atlanta, Nov 16-18!
Qualifying from online play, HCS New Orleans, and the upcoming HCS London, the best Halo teams in the world will battle it out in the deep south for a $300,000 prize pool.
In addition to the championship caliber Spartan-IV action going on in the main event, an equally exciting revelation was the addition of a $10,000 Halo 3 doubles tournament that will be played on the updated Halo: The Master Chief Collection. Stay tuned to halo.gg for more information soon!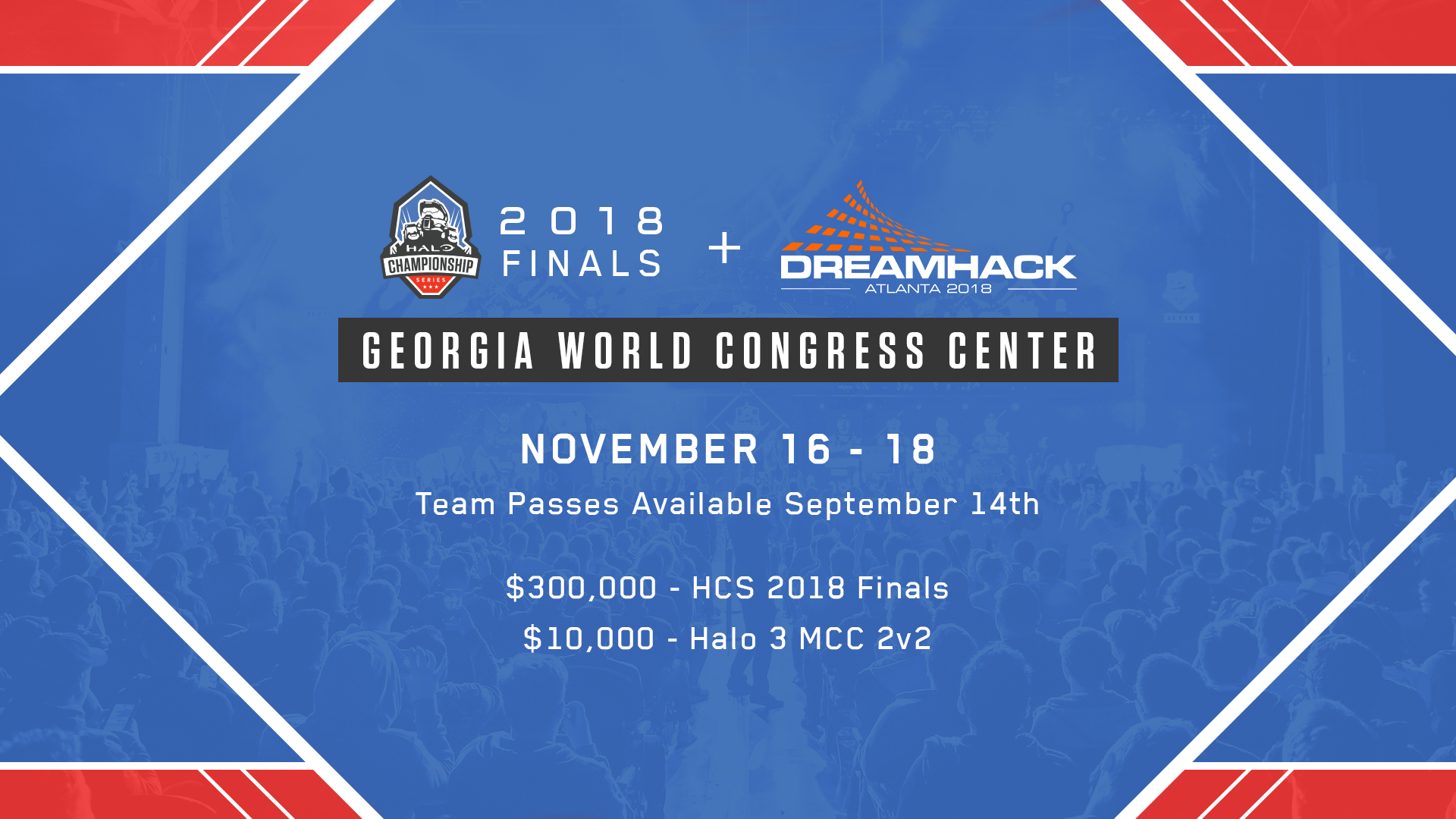 GEARS PRO CIRCUIT NEW ORLEANS OPEN
Truly one of the most memorable aspects of the event was the ability to share the arena with the Gears Esports crew, who held their own scintillating tournament, complete with an additional $250,000 prize pool. The Gears fans and players were a blast to interact with and helped make the overall experience that much better for all involved.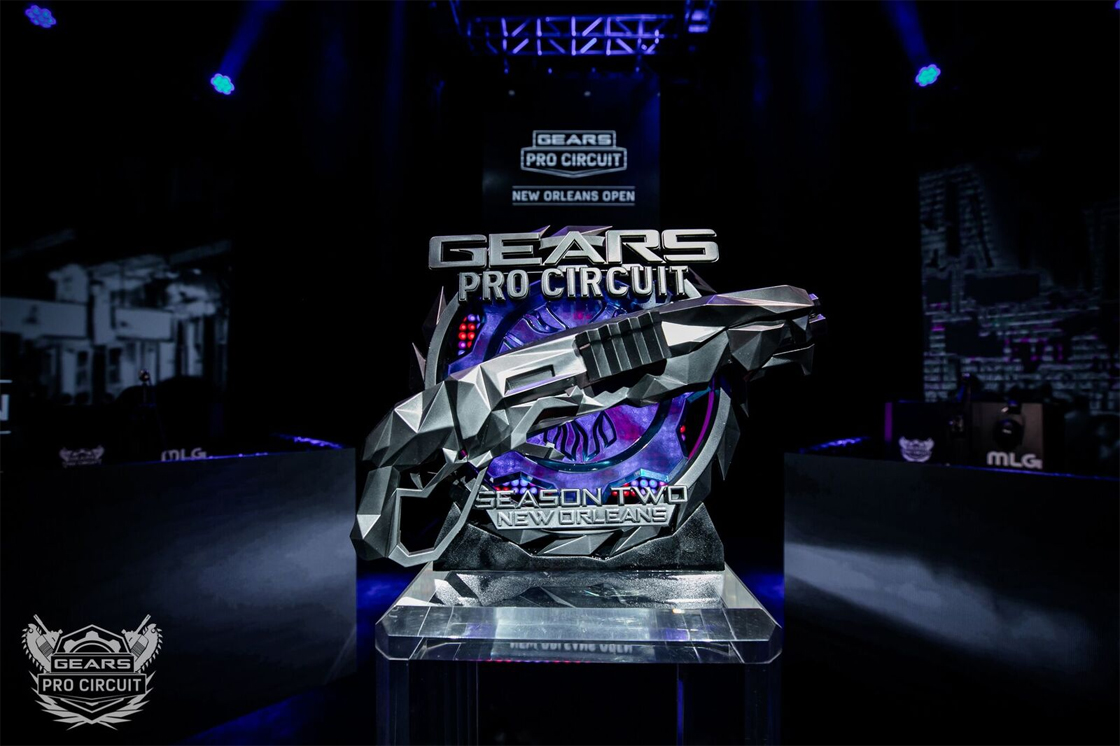 We can't thank all the teams, participants, and fans enough for the amazing support in making HCS New Orleans such a memorable event. Next up, we go to London for the first global open in series history on foreign soil! For all the latest on the Halo Championship Series keep it locked to Halo.gg and follow @HCS and @MLG on Twitter.