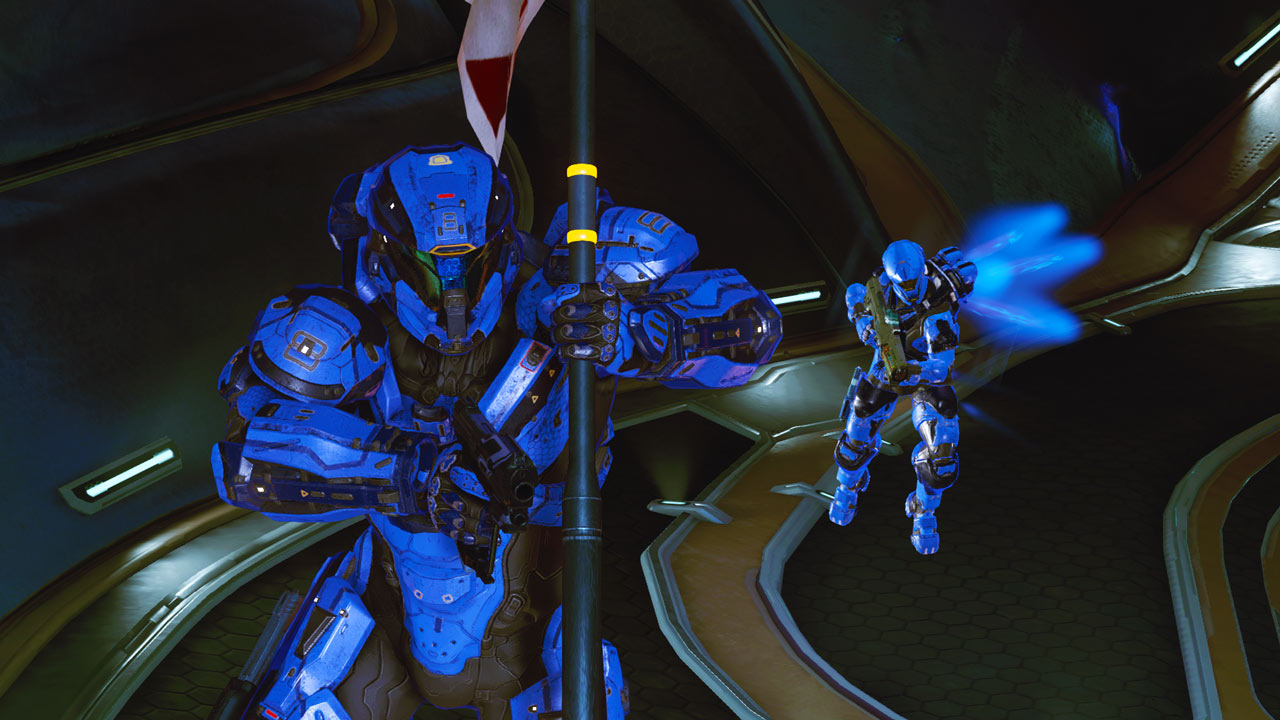 With each Halo title, new multiplayer legends rise. We're reminded of iGotUrPistola's triumphant (and literal) rise to Halo 2 fame and tops of shoulder at Charlotte 2007, as well as Lunchbox and Roy's breakout placing at that same tournament. Or Snip3down's early tournament placings, which made him a household name after just a few Halo 3 tournaments. Stories such as Huke coming out of nowhere to place Top 4 at the Halo World Championship. These are the real stories of players who wanted to prove that they are some of the best in the world, and did just that.
Each new season of Halo esports identifies up and coming players, and the HCS Open Circuit will be no exception. Read on for some early details.
While qualification for the 2016 Summer Season of the HCS Pro League has come to an end, the path to promotion into the Fall 2016 Season is about to begin. The HCS Open Circuit is the place for all teams and players - those looking for redemption, as well as new talent that will rise through the ranks. The Open Circuit will leverage a point system with weekly online cups in both Europe and North America, run by our partners at ESL. We'll also be working to sanction other tournament organizers to add more official Open Circuit tournaments to the roadmap.
FORMAT
Open Circuit cups run by ESL will be very familiar to those that competed in Season 2 of the Halo Championship Series last year. On Saturdays, teams will battle through large open brackets and after the final pistol round is fired, the top 8 teams will head into that Sunday's Legendary bracket, where they'll meet the top 8 teams from the previous week. Each Legendary bracket will feature a 16-team tournament with points awarded to each team. The higher the placing, the more points awarded.
To end the Summer 2016 Season, one final tournament will be held where the top two teams will compete against the seventh and eighth place Pro League teams. The stakes? The final two spots in the Fall 2016 Season HCS Pro League.
SCHEDULE
Below is a look at the tournaments held by ESL, all of which are free to enter. Registration will be open next week. As mentioned previously, we'll be working to sanction other tournaments in an effort to create more opportunities to earn precious HCS Points.
Week 1
Friday, June 3 – Preseason Cup #1 – This cup will award preseason points that seed Open Cup #1
Saturday, June 4 – Open Cup #1
Sunday, June 5 – Legendary Bracket #1 (Top 16 teams from Open Cup #1)
WEEK 2
Saturday, June 11 – Open Cup #2
Sunday, June 12 – Legendary Bracket #2
WEEK 3
Saturday, June 18 – Open Cup #3
Sunday, June 19 – Legendary Bracket #3
WEEK 4
Saturday, June 25 - Open Cup #4
Sunday, June 26 – Legendary Bracket #4
WEEK 5
Saturday, July 2 – Open Cup #5
Sunday, July 3 – Legendary Cup #5
WEEK 6 / Finals
Saturday, July 9 – No competition
Sunday, July 10 – Open Circuit Finals consisting of the Top 8 teams in overall points, and the Top 8 teams from Legendary Cup #5.
Grab your teammates and start practicing in the Team Arena playlist, which has been updated with the official HCS game types for Pro League and Open Circuit. To get the details on these game types, head here. For all updates on the Halo Championship Series, follow @HCS and @ESLHalo on Twitter, and keep it locked to Halo.gg.