On Sunday, November 23, the first Pre-season Cup for the Halo Championship Series took place. 128 teams competed in a single elimination, best-of-3 format and in the end, as expected, some of the biggest names in Halo eSports were left standing. Take a look at the Quarter Final bracket to see the top eight teams.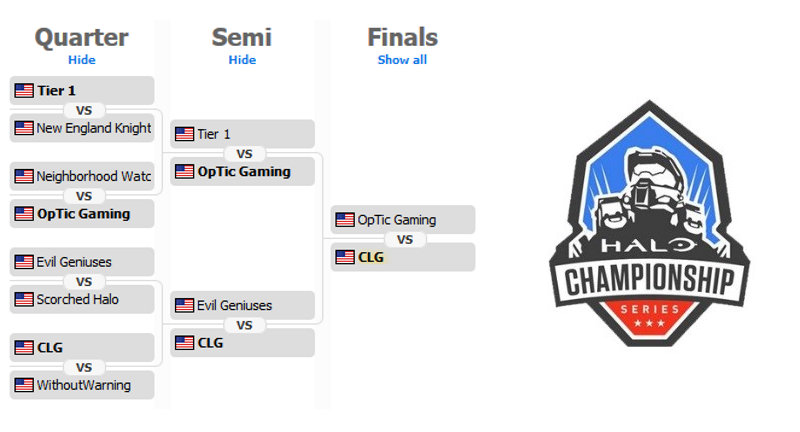 The top eight was filled with a wide variety of teams ranging from juggernauts such CLG, OpTiC Gaming and Evil Geniuses, to lesser known but very skilled teams such as Tier 1 and Neighborhood Watch. In the finals, OpTic Gaming and CLG went the distance and played King of the HIll on Warlord to determine Sunday's best. Up until the finals the only game that CLG had lost was to Denial eSports, and OpTic Gaming had a relatively smooth path to the finals themselves. CLG took game five, the series, and the first Pre-season cup. Here are a few words from one of the veterans on CLG, Heinz.
First off, congratulations on winning the first HCS Pre-season event. Going into the tournament, what were your team's expectations?
Heinz: Well, it was nice to have some practice under our belts for this tournament so we were expecting first place. PAX and the Launch Invitational were both pre-release tournaments so anything could happen, but now that every team has been able to play for a little while, it was nice to see that our practice has made us improve.
When playing at in-person event, it's much easier to communicate with your team. You can even look at your teammate's screens to gain more information. How do you overcome this communication obstacle when playing in an online event?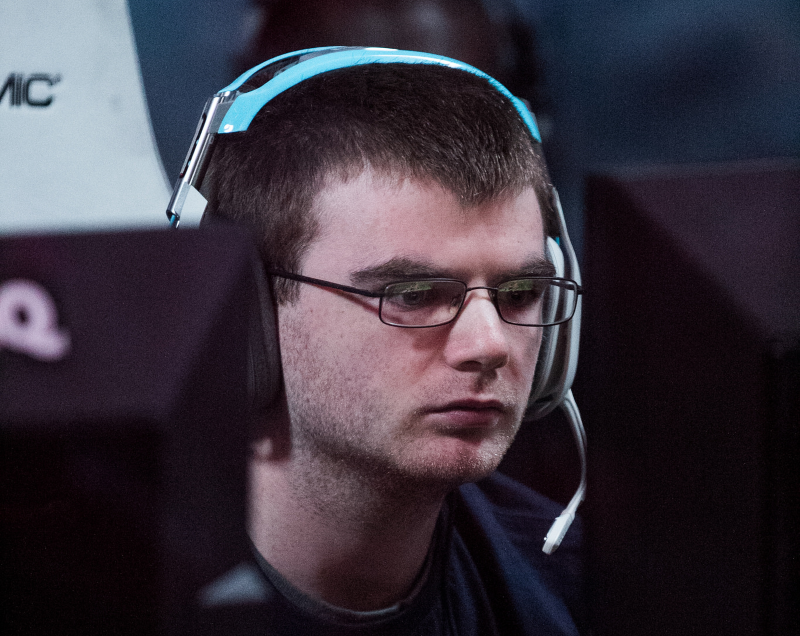 Heinz: Yes, communication at an event is easier, but I believe since it is more difficult to communicate online, it will only improve your team's overall communication since you have to be more detailed. As you said, you cannot look at each other's screens and hear each other perfectly online like you can at events, so "small talk" is very important online - saying where you are going on the map, if you can help someone in game, etc. Focusing on the small talk online carries over to LAN and really helps good communication habits.
With the first regular season online cup coming up on Dec. 7 and the Iron Gaming LAN event coming Dec. 12, what is your team doing to prepare for these events?
Heinz: We plan on practicing anywhere from four to six days a week up until the first LAN event. The Iron Gaming event will be the first "real" event where everyone has had the chance to play the game equally, plus the tournament being on LAN, so we would really love to win the first event. All we can do is practice for it.
Do you want to leave us with anything?
Heinz: Shoutout to CLG and the CLG fans for all of the support they have given us already. It has been overwhelming at times and it's nice to see a whole community behind us with support! We hope that we can bring you all some tournament wins in the future.
Thanks Heinz, and good luck in future events!
On Sunday, November 30, ESL will be hosting the second HCS Pre-season Cup. Registration is open to all competitors and is free. Head over to ESL.gg/HaloeSports for more information. Be sure to tune into the Gfinity Showcase this weekend for Europe's finest Halo players, and more details about the future of Halo Championship Series events in Europe.