Hey all! We're back with a super quick catch-up on some current and upcoming Halo happenings. We're gonna rifle through these pretty quick, so huddle up and hang on.
OLLY-ATRIOXEN-FREE
Issue #4 of Halo: Rise of Atriox hits stores and digital downloads today! This time around, Alex Irvine, Hayden Sherman, Jeremy Colwell, Simon Bowland, and Aleksi Briclot make up the creative quintet that focuses on Atriox's encounter with Let 'Volir and acquisition of the Enduring Conviction. Here's the story skinny:
Atriox and his Banished forces are seemingly interrupted while assaulting a UNSC forward base by a Covenant warship led by the Shipmaster Let 'Volir. With the Banished forces pushed back, Let 'Volir is able to capture Atriox.
But before the Shipmaster can claim victory, Atriox presents him with an offer and reveals that he has other plans for 'Volir, his ship, and its crew.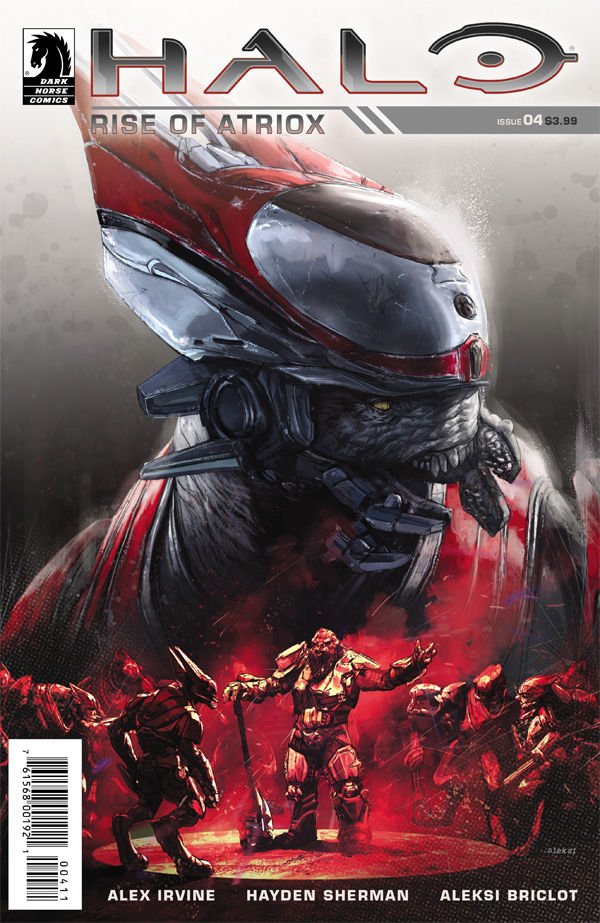 It's the penultimate installation in the five-issue arc – make sure you grab your copy!
THE FIX IS HOT HOT HOT
Before we move on, let's check in with ske7ch, who is in the trenches gathering vital development deets for ongoing Halo 5 tweaks. Over to you!