March Madness (Halo style!) is in full effect across the Halo community as we've had an epic month jam-packed with updates, patches, content, and thrilling HaloWC qualifiers. Speaking of, Happy HaloWC Eve y'all! We're less than 24 hours away from the start of the Halo World Championship 2017 Finals and the 343 team, players, and community are abuzz with excitement and anticipation. Since the whole team is at ground zero in Burbank, CA and yours truly is heading to the airport soon, the Halo Community Update is going to be short and sweet this week. I'll get you up to speed on all of the competitive action taking place this weekend, catch up on our newest Halo Wars 2 leader and make up for lost time with some sweet Communtiy Spotlight creations. Let's go!
Halo World Championship 2017

Unless you've been living under a rock (and even then, surely there's some sort of soil based news network?) you know that the biggest competitive Halo event of the year is only hours away from kicking off! After months of fierce battles spanning the globe, the top 12 teams from around the world are converging on Burbank, CA to fight for the World Champion title and their piece of the $1 million prize pool.
what when where
We've got you covered with everything you need to know about this weekend's momentous event which kicks off tomorrow, March 24, at 10 a.m. PT on beam.pro/Halo and twitch.tv/Halo. Every single match throughout the weekend will be streamed to a number of different channels and you can get the full scoop on the team groupings, schedule and channel info here: HaloWC 2017 Finals Preview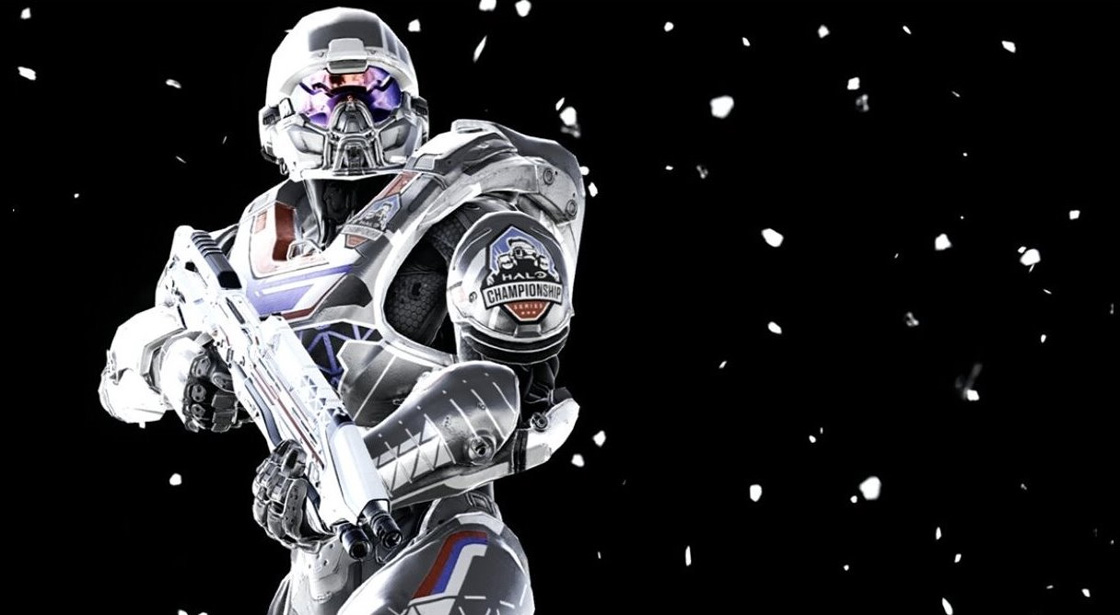 Screenshot by 'thepillarofaut1'
How to watch
Catch all the action on March 24-26 from the HaloWC 2017 Finals at twitch.tv/Halo, beam.pro/Halo, facebook.com/Halo, and for the first time, the action will be live on Twitter!
Every match will be streamed! Read on for a detailed look on exactly when and where you can tune in to cheer your favorite squad on to victory.
Our HCS team has also put together a few player and team profile videos which are great resources to get you up to speed on who to watch for during this weekend's event:
Team Envyus spotlight
Lethul Spotlight
Aaron "Benno" Bennet Interview
And for even more player insights, check out these great articles that popped up this week over at ESPN!
Returning REQs
Celebrate the Halo World Championship 2017 Finals with the long-awaited return of the Halo Championship Series REQ Pack! To continue the festivities, the OpTic Gaming, Team Liquid, and Team EnVyUs REQ Packs are also available in-game now as well. Remember, all Halo 5 REQ Pack purchases will add to the prize pool of HCS open events next season!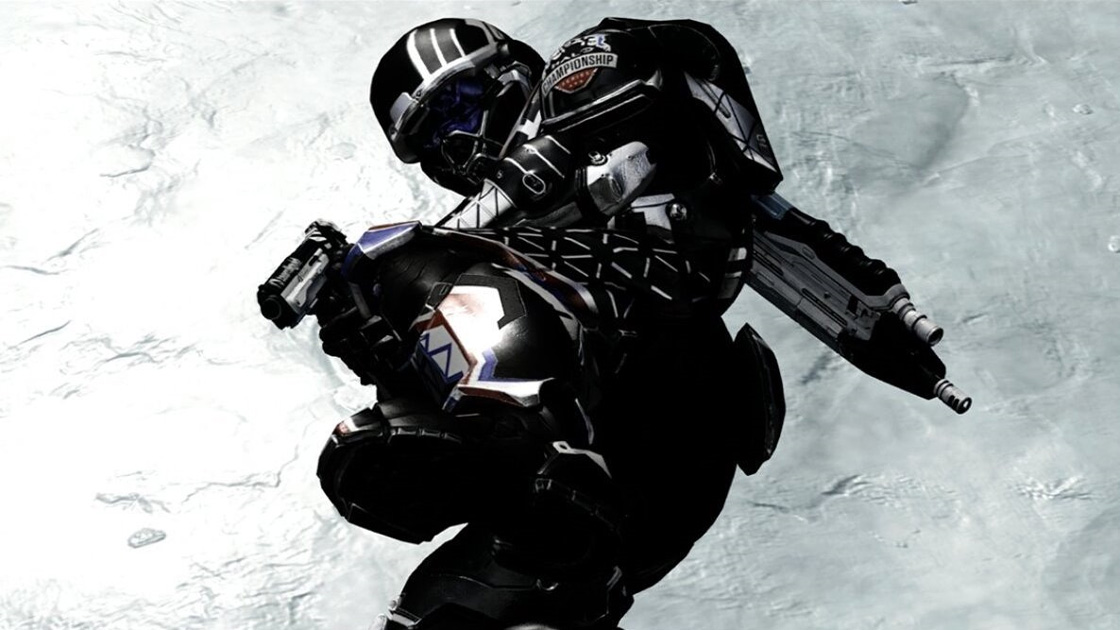 Screenshot by 'thepillarofaut1'
As always, keep it locked on halo.gg for the latest and greatest news and stay tuned to @HCS on Twitter for breaking updates and match results throughout the weekend!
Halo Wars 2 Kinsano
Earlier this week we welcomed Halo Wars 2's first new leader to the battlefield. Lt. Colonel Morgan Kinsano and her Hellbringers have arrived on Xbox One and Windows 10 to add new, fiery fun to your Halo Wars 2 multiplayer matches. Learn all about Kinsano along with her new units and abilities RIGHT HERE.
This week also saw another large update for Halo Wars 2 that includes further fixes and improvements as well as some extensive balance changes across a wide swath of units. You can read more about it in the official patch notes.
Radar Blips

This weekend's Mythic Warzone Firefight playlist will take place on "Urban." As always you'll be able to dive in at approx. 10 a.m. PT tomorrow and it'll be up until Monday AM.
Based on the results of our recent poll, the Action Sack playlist will get a small update with the addition of Prop Hunt tomorrow! Tank World will rotate out of the playlist for the time being. What's Prop Hunt? I'm glad you asked, "Welcome to Prop Hunt! Disguise yourself as a prop, and try your very best to fit in to your surroundings. All before the seekers are released and tear the place apart whilst on a mission to find and destroy you!" Check out the Prop Hunt YouTube video for even more info!
Timmy Update! As we mentioned last week, a new automated system has been implemented to dish out Timmy to players who reach the 50-hours-of-customs-in-Halo 5 mark. However we've heard from some folks that there may be something awry as some players who should have been granted the helmet haven't. The team is digging into it and will hopefully get it sorted out quickly. Thanks for hanging in there a little bit longer.

We've missed out on quite a bit of awesome spotlight-worthy content the past few weeks so allow me to try and make good with a few quick catch-ups!
Hammerfall Grifball Forge Contest
Congrats to Minister Muffin for creating the winning Grifball map!
Ghost in the Shell Winner
First, a big shout out to everyone who took the time to Forge something and enter this cool contest! Congratulations to the 1st Place winner, Randy 355, for his map Geist! Check out the recap blog for more details as well as everyone who earned honorable mentions for their Forging.
SKEEBALL
Building Skeeball games into Forge isn't necessarily new but this latest creation by Spartan 106473 is awesome! Grab a few friends and check out Arcade Tokens! (YouTube video below by "ZanyVids."
RUBIX CUBE
BradGuy built a fully functional Rubix Cube in Forge that's mighty impressive. Though I admit I had the same thought as a Reddit commentor - how do you remove the stickers to complete it?
CHESS
Pug Lover 369 has built an awesome chess and checkers board and game mode you can play within Halo 5! YouTube video courtesy of ZanyVids.
You can get the chess board HERE, the checkers board HERE, and the game mode HERE.
Remember, if you've got a Community Creation that's potentially spotlight worthy, make sure you hit us up on Twitter or Waypoint so we can check it out! If your creation ends up in the Community Spotlight then you'll earn yourself the highly coveted 343 Fire Unicorn weapon skin!
Play of the Week

Uny is on his way to Burbank, CA for the Halo World Championships but that didn't stop him from phoning in this week's Play of the Week! Our latest PotW goes to Tim the BusStop and his driver, seriouja. They always said "you'll get a single rocket Triple Kill from the passenger side of a Warthog when pigs fly." Well, this week they do.
And that, my friends, is a wrap! (I told you it'd be short and sweet) We hope you'll join us online this weekend for what will surely be some action-packed and intense Halo 5 competition as the best teams in the world battle it out. If you're attending the event in-person, please make sure you say hi! We'll have a sizeable delegation of 343 representatives on the ground and it's always awesome to associate names with faces at these community gatherings.
See ya on the flip side!
-ske7ch