With today being candy-filled and costume covered for many folks here in the United States as part of Halloween, we are going to get this blog out ahead of the trick-or-treating rush. But that's not all, to celebrate Halo-Ween, the new art director on the Publishing Team here at 343 Industries, Horia Dociu, has some pretty awesome art to share! Enjoy!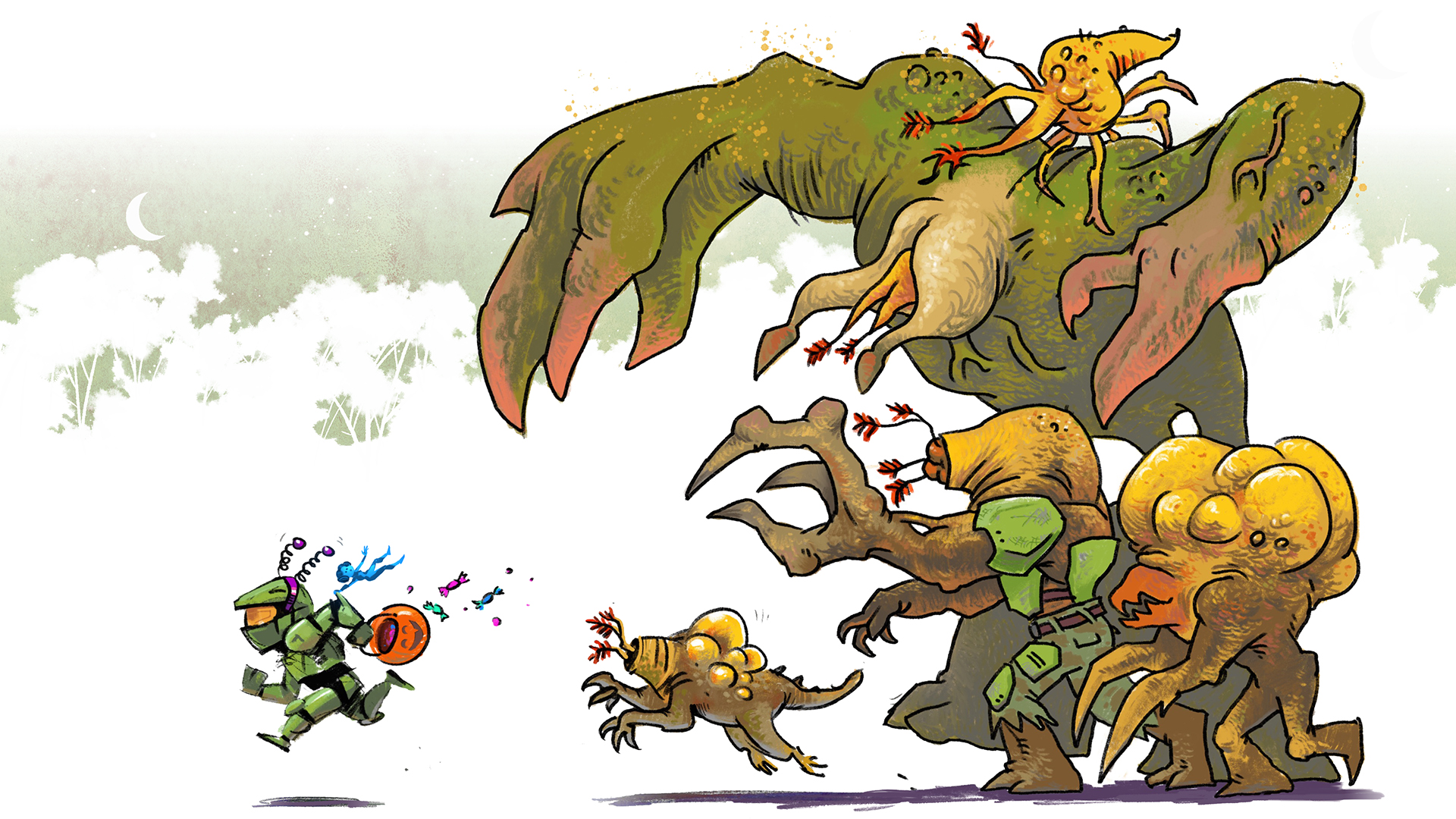 Now onto all the words outlining how development is going for Halo: Reach and MCC for PC. Many months ago, the Publishing Team here at 343 Industries embarked on a "Great Journey." Publicly, nobody knew about this journey until Ske7ch walked onto a stage at Inside Xbox with a box of pizza in hand to announce that MCC was coming to PC. Since then, there have been 7 monthly development blogs published covering the progress that the teams involved have made. Today we are going to touch on many different pieces across the board and how everything is shaping up.
This month we are going to drop on in with a flighting recap as well as talk about the current PC flight. Then, we will move into how crossplay will function within MCC when it comes out (being tested in flight right now), what the matchmaking launch offerings are shaping up to be, and when and where you will get access to all of the legacy content that was migrated over the summer. To close out this month's blog, we touch on character customization, what options and settings you will be able to use in MCC when Halo: Reach joins the collection, and what the current suggested minimum PC specifications are to run the game in various resolutions.
Let's get this thing started by getting two more stamps in our passports from the flights of October!