What started out as an ending turned into a beginning in Burbank, CA, as the NA HCS Pro League Fall 2016 Finals simultaneously put an emphatic bow on an incredible season, and signaled the beginning of a brand-new golden era of competitive Halo. A scintillating weekend of action culminated in what many have already called one of the most exciting series in Halo esports history. To give us the full overview, let's turn it over to the incomparable Richard Simms.
FFA RECAP
Alongside the headlining 4v4 play was a fiercely-fought FFA fracas that saw an array of talented competitors looking to make individual statements, from grizzled veterans to fresh faces, such as up-and-comer Naxxis, who made it all the way to the Finals after having turned 16 years of age.
Also looking to continue his FFA hot streak was Juziro, who had previously made it into the Semi-Finals at HCS Orange County and improved to fourth place overall at HCS Las Vegas. While he proved once again to be a force to be reckoned with, Juziro would fall just short of his ultimate goal, bested by long-time FFA stalwart Randa, who was absolutely on fire en route to a convincing FFA Finals victory in Burbank.
HCS PRO LEAGUE RELEGATION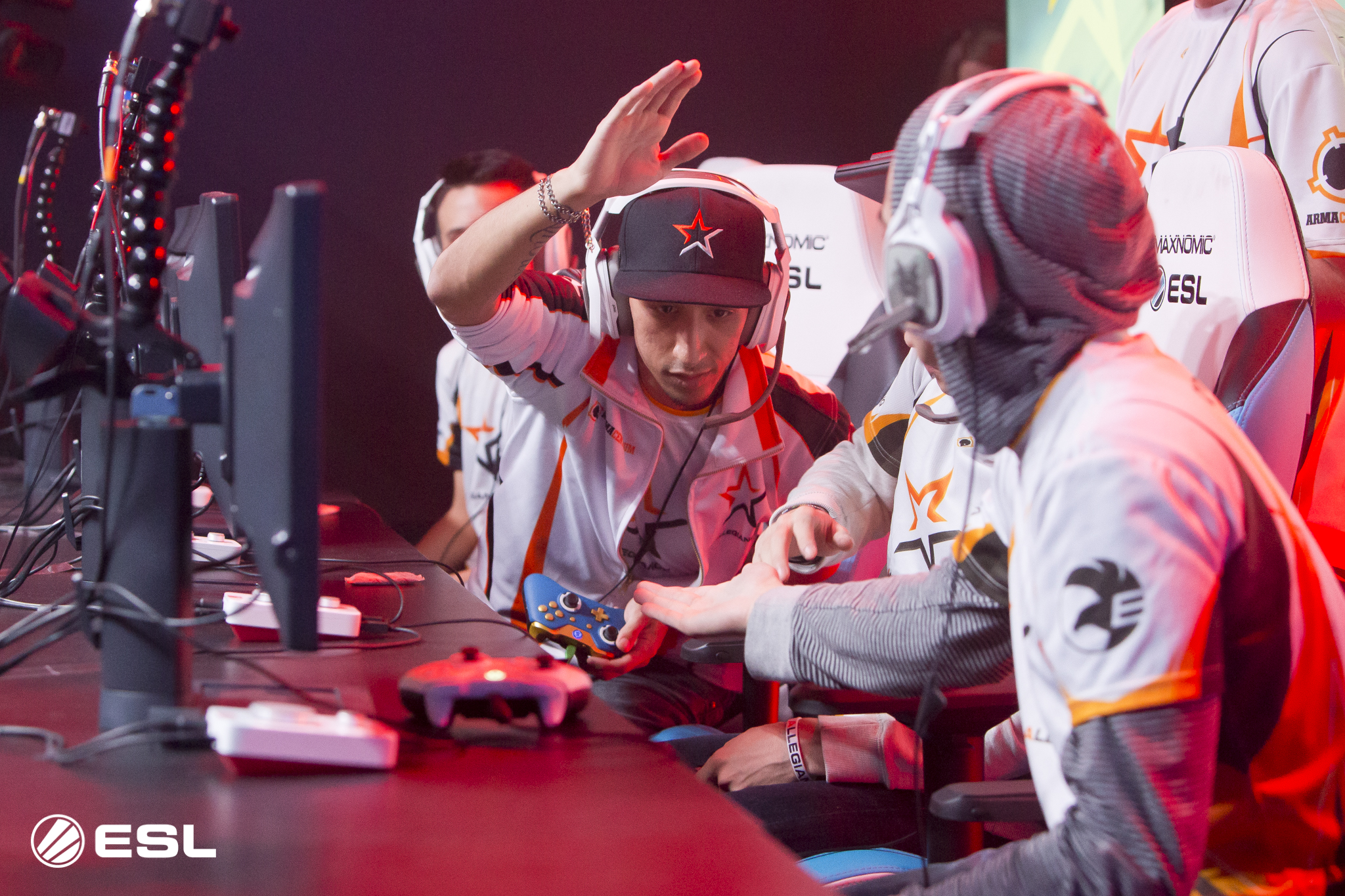 Relegation Saturday saw both bubble-riding Pro League teams survive to return next season, but neither without drama, particularly in the case of Enigma6, who matched up against a dangerous and dominant Open Circuit team in 3sUP. E6 and 3sUP kicked off Relegation with an absolutely ridiculous series that included perhaps the most exciting single game played all weekend – an insane and improbable Slayer comeback by 3sUP that had viewers both live and online going bananas. In the end though, Enigma6 would clutch up in Game 7 and never look back, punching a new ticket back into the HCS Pro League for 2017.
On the other end, Team Allegiance weathered storms from both 3sUP and an exciting, passionate, and talented new squad in The MoneyMatches Team in order to resecure their own place back in the HCS Pro League. While both TMMT and 3sUP fell just short of their ultimate goal, their play left no doubt that there is plenty of exciting talent all throughout the ranks of competitive Halo, and fans can be sure they've not seen the last of either team in top-flight competition.
HCS PRO LEAGUE FALL FINALS
On Championship Sunday, the question on the mind of pretty much every participant, attendee, and viewer was whether or not we would actually see a team strong enough to shake up the status quo, and derail the seemingly unbeatable OpTic Gaming. What we got is something most fans (ourselves included!) will never forget.
Both Team EnVyUs and OpTic Gaming kicked their respective series' off with a bang, with nV sweeping Str8 Rippin, and OpTic sweeping Team Liquid. Anticipation was high when nV first met OpTic in the Winner's Finals, but their initial outing was a touch underwhelming, and OpTic swiftly sent nV down to the Loser's Bracket, where they would have to fight a longer road to earn the chance to exact revenge.
The Loser's Bracket itself was not without its own drama, as Team Liquid stared down a 3-0 deficit to Str8 only to pull a miracle reverse sweep to take the series 4-3. Despite riding high off their improbable comeback, Team Liquid was quickly brought back down to Earth by nV, who took no prisoners en route to tallying a 4-0 sweep to earn their shot at redemption against OpTic.
In the opening salvo of the Grand Finals, it was clear that this was not the same nV squad that OpTic had handily dispatched just hours before, as they drew first blood, going up 2-0 after strong performances in both Fathom CTF and Plaza Slayer. From there, both squads traded victories, with nV closing out the opening series in Game 6 to win 4-2 and reset the bracket, setting up a final best-of-seven for the ages.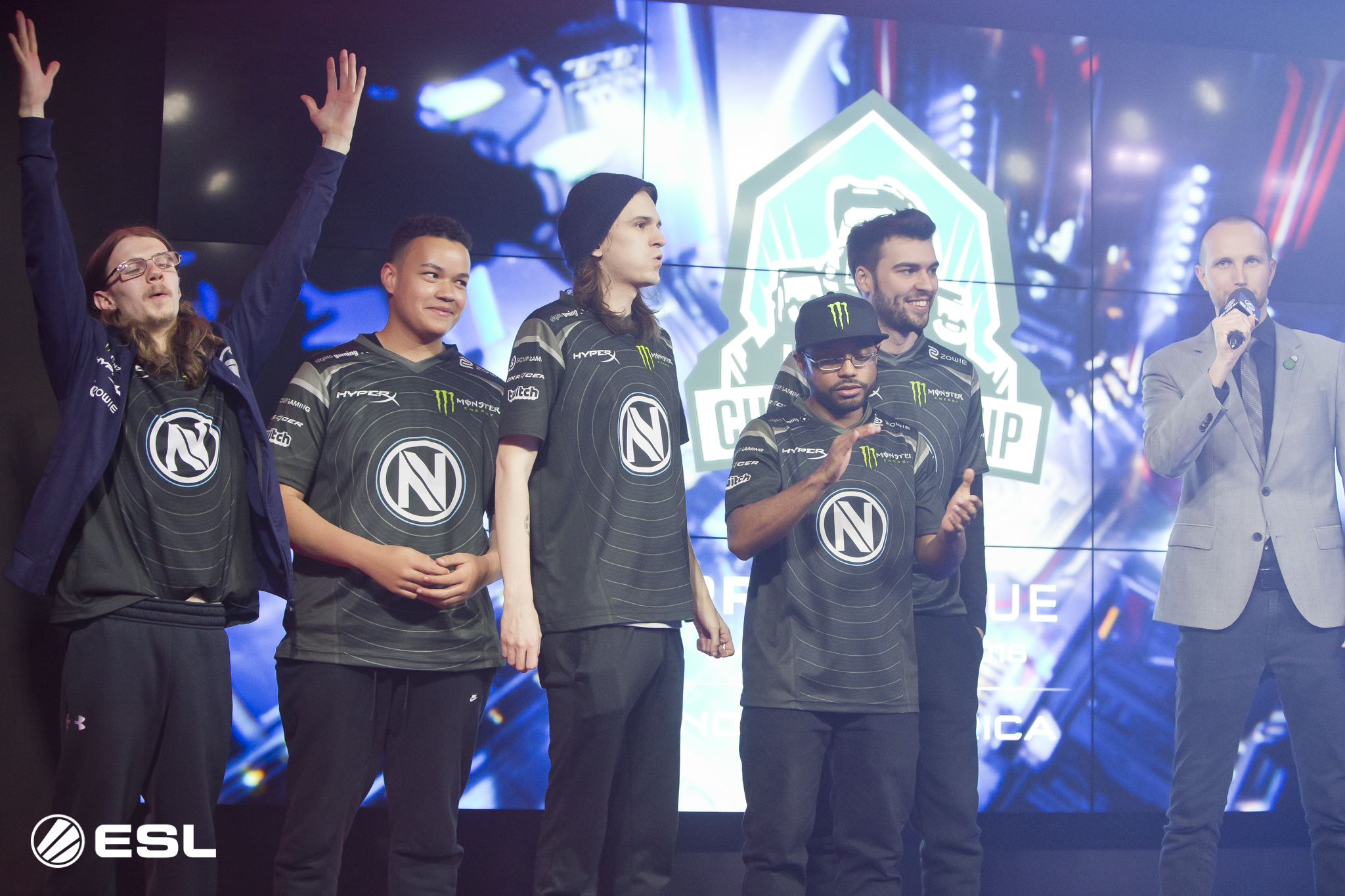 In the second and final series, OpTic looked poised to shrug off the last series, opening with a Plaza Strongholds victory. However, nV took that opening punch and answered right back with two straight victories of their own to lead the series 2-1. In Games 4, 5, and 6, OpTic and nV traded wins to push the series to the deciding Game 7, Slayer on Truth. Throughout the first half of the match, tensions ran high and the score ran tight, with the crowd reacting to every clutch kill, and every controlled Power-Up. As the score began to climb, nV's fortunes would turn on the herculean efforts of young star Huke, whose timely prowess gave nV the advantage they needed; they never looked back. When the final frag was tallied, it was nV who stood atop both the scoreboard, and the standings; their 50-36 victory earning them the Fall 2016 Season crown.
Perhaps more importantly, nV's victory stood as a watershed moment in modern Halo esports. A new champion has arisen, and as the buzz tearing across social media certainly indicated, a new excitement and energy in the world of competitive Halo with it. Talent can be found up and down the standings, and all across the world, and if the HCS Fall 2016 Finals – on both sides of the pond – has taught us anything, it's that the wait for the Halo World Championship in 2017 will be nigh unbearable. We'll see you there.
As always, for all updates on the Halo Championship Series and Halo esports, follow @HCS and @ESLHalo on Twitter, and keep it locked to Halo.gg and ProLeague.com/Halo.