By 343 Industries -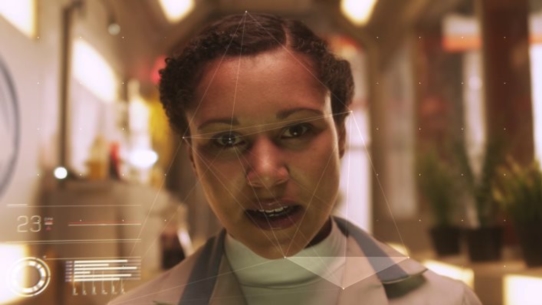 This week, we announced that Halo: Nightfall is set to release digitally on March 17, 2015. Since the launch of Halo: Nightfall on the Halo Channel, many curious fans have discovered the unlockable Second Story content that lets you look even deeper into the story through special ONI EYES files. We're excited to let you know that this content has now been made more accessible than ever before. Starting today, you'll be able to enjoy Halo: Nightfall's Second Story content all on its own, collected into three distinct story arcs that tell a story which takes you from the colonies of Sedra and Aleria to the charred remains of Alpha Shard. Here's a quick description of each Second Story collection available now in the Halo Channel.
Classified ONI EYES files reveal the UNSC's attempts to discern the methods and means by which a deadly new element was collected, trafficked, and ultimately employed against the colonists of Sedra.
Through classified ONI EYES files, this Second Story collection brings you face to face with those most impacted by the deadly attack on the outer colony of Sedra.
Go deep into the classified ONI EYES files that detail the sometimes harsh reality of ONI's constant involvement and meddling to find ever-elusive answers by any means necessary.