Happy Thursday, folks and welcome to another installment of the Halo Community Update! This week we've got three different patches to discuss along with another epic HaloWC weekend, exciting developments for Halo 5 multiplayer, a new 343 Team Spotlight, and more!
Let's kick things off with an update on the Halo World Championship 2017 circuit!
Halo World Championship 2017

We've had some epic action over the past few weeks as teams around the globe battle and compete for a coveted spot at the 2017 Halo World Championship Grand Finals in Los Angeles, CA later this month.
First, a huge shout out to Shock the World – the winners of last weekend's HaloWC 2017 Qualifier: Mexico City!

Bullet, Tapping Buttons, Atzo, and Drift will represent Latin America during the Halo World Championship Finals on March 24!
Another shout out goes to Team Immunity who emerged victorious in the HaloWC 2017 Qualifier: Australia/New Zealand last weekend!
Congrats to Voltage, Seduce, Benno and Junior on their win and we look forward to seeing you in California in a few weeks!
With the international stage now set with teams locked in from Europe, Latin America, and Australia/New Zealand, all that's left is to fill out the remaining spots for the Halo World Championship 2017 Finals with the top North American squads. This weekend the stakes are extremely high at the HaloWC Qualifier: Las Vegas as six spots are on the line for a chance to compete at the World Championship 2017 Grand Finals. If you're in the Las Vegas area you'll want to check this out in person - it's free to spectate - or round up your teams and enter to compete in the open team bracket or try your luck at the recently added FFA tournament. If you're not local, no worries, you can catch all of the action live on Twitch.tv/Halo. Here's a quick overview of the schedule of events this weekend: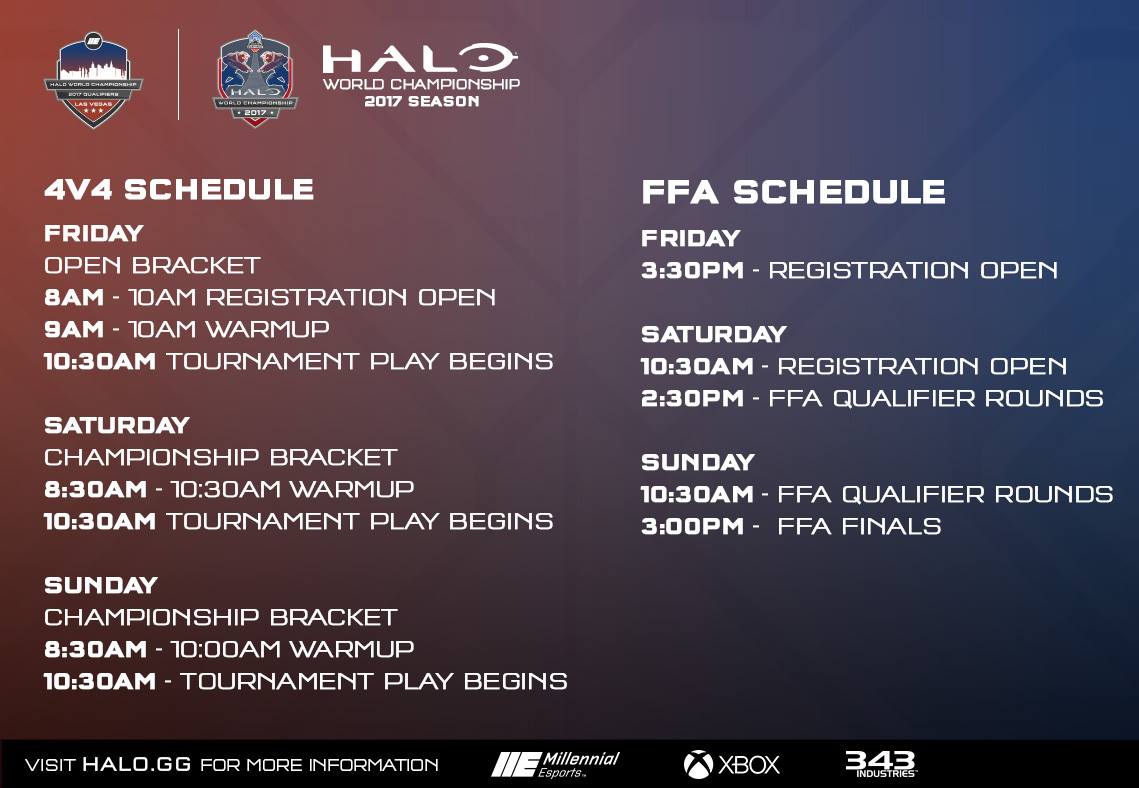 For more info on HaloWC Qualifier: Las Vegas, check out the Official HCS blog post here. And as always, stay tuned to @HCS on Twitter for the latest news and updates!
And remember to save the date for the Halo World Championship finals taking place March 24-26 at the ESL Studios in Burbank, CA! For ticket information and additional details, head over to the ESL HWC Finals event page.
Next up, we've got quite a few things in the pipe for Halo 5: Guardians that you'll want to be aware of…
Halo 5 Maintenance Update
Next week the team will be deploying an update to Halo 5 that includes a variety of fixes, tweaks and improvements to various aspects of the game (particularly to Forge). Note that this update doesn't include any new content, it's just focused on fixes and some general enhancements. You'll notice a few changes coming to the Halo 5 sandbox which the sandbox team has been working on in response to player feedback and data gathered across all of the various modes of play offered in Halo 5. These changes are driven by the player base at large but do have a few specific near-term implications to the world of Competitive Halo which we'll talk more about below.
Here's what you can expect with this update, which is currently targeted for release on Tuesday, March 7:
Multiplayer
Fixed issue where damage done at the end of a match was not properly being reported in the damage dealt and accuracy stats
Fixed issue where grenade damage was not properly being reported in the damage dealt stat
Movement speed and jump height now have 0% option in custom game settings
Added custom game option to control clean up times for weapons and vehicles
Improved score to win increments in custom game options
Fixed a problem where the last player to damage a Beam Mech before it goes kamikaze would get credit for the kill (Warzone ONLY)
Disabled Grunt Mech kamikaze in Warzone (it's still active in Warzone Firefight) to fix the issue where kill credit would get assigned to the wrong team when the Grunt Mech decided to kamikaze
Miscellaneous performance improvements and bug fixes
Sandbox
Fixed issue with Grenade launcher projectiles passing through geometry
Lowered Sniper Rifle hip aim assist
Reduced Plasma Caster fall-off damage range
Improved golf club damage and feel
Forge
Greatly improved rendering performance on Forge objects with material swap that was causing framerate issues across many maps
Fixed issue where user maps were becoming corrupt/unloadable
Fixed issues where action description text was incorrect and/or confusing
Fixed an issue where "reset map state" did not work as intended
Fixed issue where game was forcing users into FOTUS Armor causing a large hitch
Fixed issue where invisible Phaeton could become visible
Comparing team values now works as intended
Added "maintain offset" option to teleporter properties
Can now select "score to win" as a value source
Fixed issue where you could despawn held weapons for players, causing a bad state
Can no longer accidentally target Monitor with scripts
When comparing a player value to a team value, it will now only compare against the team the player belongs to
Round end condition now works as intended
Classic Cargo Container no longer has visual issues
Added mini game decal
Target transforms now support excluding objects and players
Reset action now supports resetting either the position or rotation of an object
Added local or world space support for movement scripts
Round timer event can now trigger continuously
Improved spawn behavior using spawn order
Added "select nearest scripted command" to map options
Added action to allow users to force variable checks "force dirty"
Miscellaneous object collision fixes
Fixed miscellaneous vehicle welding issues
Fixed issue when modifying the physics type of joints
Fixed issue where script brains still had collision in play
Boundaries now render on objects that don't have a primary color option
Value source for number of players on a team now works properly
Continuous boundary check is now more accurate
Miscellaneous performance improvements and bug fixes
Halo 5: Forge
In addition to all of the above, Halo 5: Forge on Windows 10 will also include:
Fixed mouse acceleration issues with Spartan/vehicle/turret movement
As always, release timing is subject to change so stay tuned to Waypoint and @Halo for the final word on when this update has been deployed. A big thank you goes out to all the players who provided feedback that helped inform and drive many of these updates and fixes!
And now to kick things over to Tashi for some thoughts on the sandbox changes coming in next week's update and their implications for competitive Halo:
Halo 5 Sandbox Tweaks
Thanks Ske7ch! I'm currently in Las Vegas prepping for this weekend's event but I wanted to provide some added context for next week's changes coming to Halo 5, and what to expect for HaloWC and HCS.
To start, we've long heard feedback about the Sniper Rifle's aim assist (from top players and amateurs alike), and how easy it seems to hit Snapshots. After discussion with the 343 Sandbox Team, they agreed that it was a little too easy, and for this update, the aim assist has been lowered for the Sniper Rifle, but only when firing from the hip (i.e. a Snapshot or "no-scope"). This update will demand that players be more diligent and precise with both their positioning and accuracy, and we'll now be even more impressed when Frosty or Snip3down hit insane no-scopes.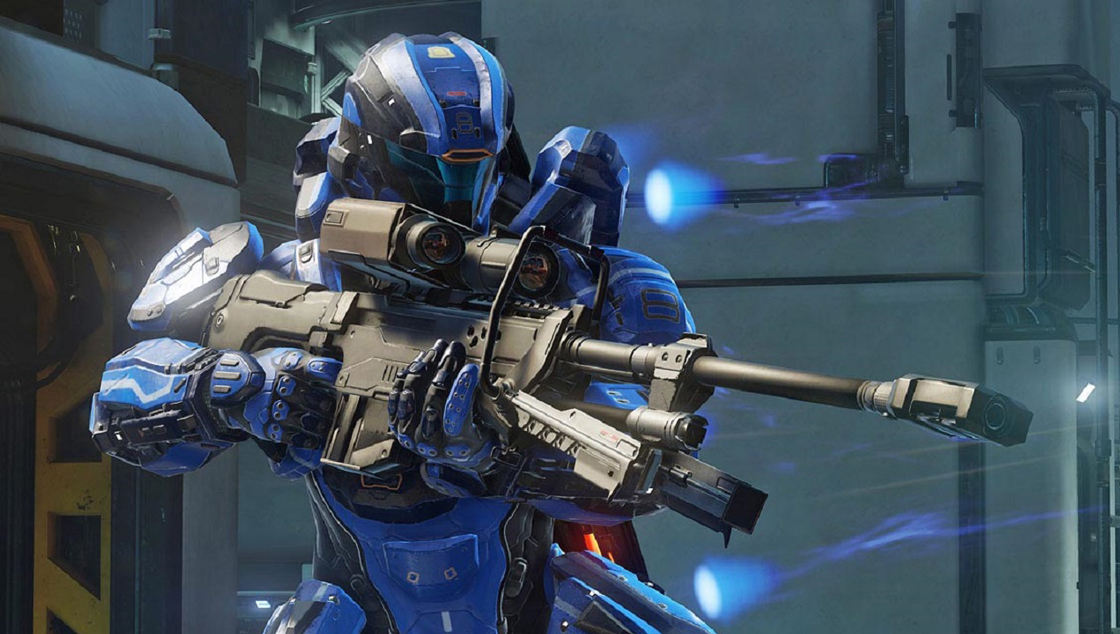 Next up is the Plasma Caster. Like with the Sniper Rifle, we've heard a great deal of feedback about how much skill and precision is required to use the weapon. The Sandbox Team agreed that non-charged shots were too effective, but didn't want to limit creativity and lose what makes the weapon so much fun to use. With this upcoming update, the AOE (area of effect) radius of the non-charged explosions has been reduced, which means you'll have to be more precise with your shots when taking other Spartans out. It's important to note that the damage of the explosions has not changed, so direct shots are just as lethal.
HCS players and fans might be asking, "Why not wait until after Halo World Championship Finals to make these updates?" It's a fair question and we know this is not an ideal release time for those competing, but overall we felt it was necessary to release now due to the Motion Sensor options that are also releasing at the same time, as well as all of the other important updates coming to the game. Additionally, we felt that while the Sniper Rifle and Plasma Caster adjustments will demand a bit more precision with these weapons, their overall impact on the tournaments that follow are limited and isolated, and won't change strategies, setups, flag routes, etc.
With each season's map and setting updates for Team Arena, HCS players – both pro and amateur alike - have told us they want more time to test out the new rebalances, and we agree. Having enough time to test updated Motion Sensor settings is crucial and we want to hit the ground running. While those qualified for the Halo World Championship Finals will likely spend most of their time practicing on settings they're going to compete on, it will give all players an opportunity to spend a good amount of time with the updated settings and give feedback before the Summer 2017 season of HCS kicks off. Feel free to share thoughts and feedback on these changes with 343's Mason Cobb and Vartan Karakashyan.
Ske7ch has more details about the updated Motion Sensor and what to expect below. If you're in Vegas this weekend, please come say hi! I hope you enjoy the show!
Radar Love
Thanks, Tashi! So now I'm sure the question on everyone's mind is "WHAT MOTION SENSOR CHANGES!?" No worries friends, we are talking about some cool changes that are being rolled out strictly on a test-case basis to gather data and feedback. To get a better sense of what's being tested and why, here are some additional details from the 343 multiplayer team.
What's going on?
Nearly 16 months of player feedback and game data has driven some interesting internal explorations to alter the way the Motion Sensor functions in Halo 5. On Thursday, March 9, we will kick off a public test of this new Motion Sensor to gather player feedback and metrics to help determine if this has a potential place in Halo 5 going forward as well as potential learnings and implications for future Halo FPS titles.
why is the motion sensor being changed?
First it's important to note that this is a test – nothing is changing except for what's being rolled out specifically in the "Proving Grounds" playlist (more on that in a bit!).
The Motion Sensor is a staple of Halo gameplay but has also been a source of some controversy, particularly amongst the more competitive multiplayer crowds. While some players argue that the Motion Sensor should be completely removed, others argue that due to the speed of the game, gameplay would become too chaotic and it'd be too difficult to track players and Spartan abilities. Instead of an either/or approach, the team has been doing some work to change the Motion Sensor's functionality and now we'd love for players to help test it out and give us feedback!
What's different about this Motion Sensor being tested?
In a nutshell, this new Motion Sensor that's being tested is actually a lot simpler than the default system that shipped in Halo 5. Only two types of player activities will appear on the sensor:
A (non-silenced) weapon being fired
A Spartan ability being used (Sprint, Thrust, Spartan Charge, Ground Pound, & Stabilize)
Additionally, the functional range has been increased from 18m to 25m.
During internal play tests, we've already seen some interesting player behavior changes as a result of this new Motion Sensor:
Players now have more control over when/where they choose to show up on an opponent's Motion Sensor, providing for some more interesting tactical decisions
The slightly increased range somewhat reduces the effectiveness of Spartan Abilities like Spartan Charge as it now acts as a bit of an 'early warning system'
Stealth tactics are much more viable in the game than they are with the default Motion Sensor
Suppressed weapons have greater effectiveness and relevance - they don't show up on the sensor
Players are visually scanning the 3D space more to find and identify targets and relying less on the Motion Sensor
How is this Motion Sensor being tested?
When the season rolls over next Thursday players will notice a brand new playlist added to Halo 5. "Proving Grounds" is being deployed as a public test playlist to provide an outlet for the team to experiment in the wild, gather real-world data and feedback, and do so in a manner that doesn't directly affect the core matchmaking offerings. Initially the Proving Grounds playlist is launching with one very specific goal: introduce and test changes to the Halo 5 Motion Sensor.
How long will this test last?
At least a month! We want players to have a chance to really put it through the paces and play a lot of games to inform well-rounded feedback. We'll run the test as long as it takes to ensure that the team has adequate data and player feedback to make decisions.
How should players share feedback?
We'll be doing a lot of data-mining behind the scenes but we definitely want to hear from players directly! You'll find a pinned thread in the Halo 5 forum where you can share your thoughts but you're always welcome to hit up Quinn on Twitter as well.
This has been a very collaborative process with the community and we appreciate all of the feedback and input that was the impetus for this test even coming to fruition. We look forward to your continued input and support for this Motion Sensor test!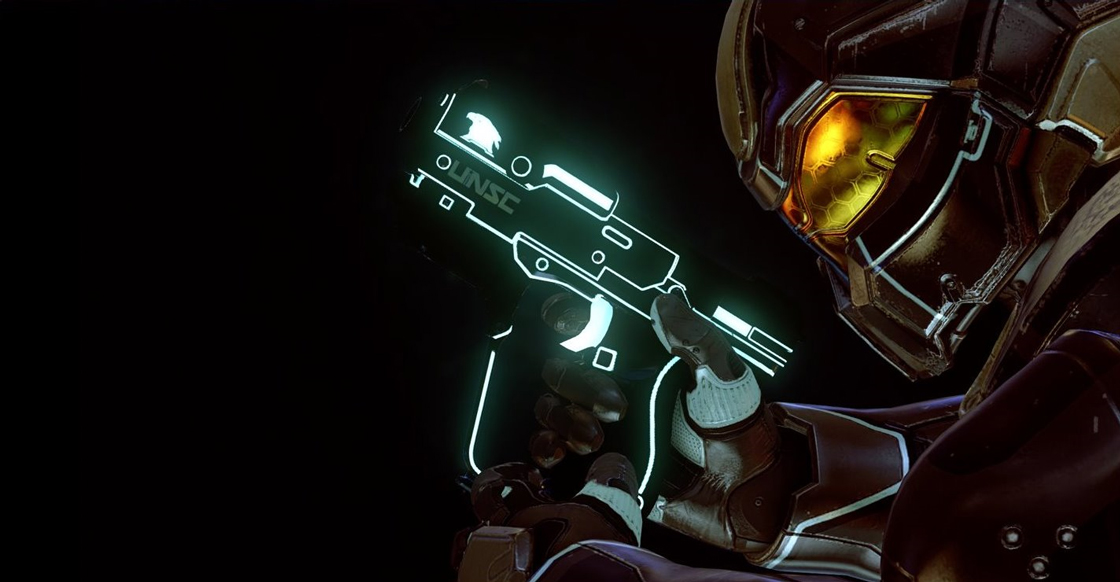 Screenshot courtesy of Receptor17
Halo 5 Arena Updates
Last week we shared some initial info about upcoming changes to Halo 5's online offerings and today I wanted to share a few additional details about the season rollover and the removal of one ranked playlist.
First off, please note that the next Arena season is slightly delayed in order to align with the release of the Halo 5 maintenance update. The current plan is for the March-April 2017 season to kick off on Thursday, March 9.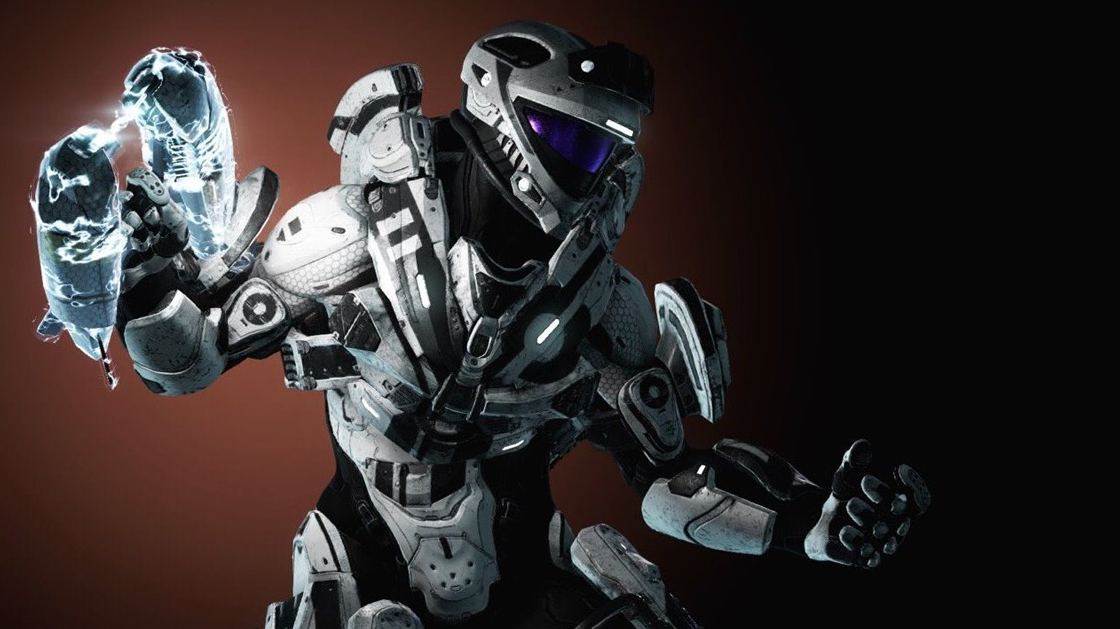 Screenshot courtesy of BrandonWinn @HaloHLS
Secondly, in case you missed it, the latest Social Rotational playlist, "Covenant Slayer," is live as of earlier today! Jump in and give it a go and please be sure to share your feedback in our forums. The sustain team will have information to share about future rotational playlist plans in the not too distant future. If you'd like to jump online for an impromptu playdate please join members of the 343 team in the "Covenant Slayer" playlist tomorrow, March. 3, at 9:30AM PST!
Lastly, next Thursday Ranked Snipers will be removed from Matchmaking for the upcoming season. This playlist has come and gone a few times over the past months and was just put back in as a Ranked offering prior to the holidays in conjunction with the large playlist "test" to help the sustain team determine usage and popularity. Based on low usage this playlist will be removed to funnel more players back into the core offerings. We know there's a portion of the community that enjoys a game of Snipers so don't worry, there's certainly a good chance we'll see this playlist again down the road (either as-is or perhaps in a different configuration).
Menke's Matchmaking Meanderings
In case you missed it, 343's Josh Menke has posted his latest Matchmaking Feedback Update over in our forums. This week Josh weighs in on the pros and cons of displaying MMR values in-game and shares thoughts on seasonal resets. If you have questions or feedback be sure to let Josh know!
Mythic Warzone Firefight
This week's Mythic Warzone Firefight playlist will be Escape from A.R.C.! Round up your Fireteam and venture forth. And remember, if your squad is a little light on Spartans, check out the official Halo club on Xbox Live and use the "Looking For Group" feature to bolster your ranks. Good luck!
Next up, Halo Wars 2!
Halo Wars 2 update
Halo 5 isn't the only game with a significant update on the horizon. The Halo Wars 2 team is putting the finishing touches on a huge update that looks to address a number of the most common issues being reported by some players. We don't have a firm release date yet – the patch needs to clear certification and some final testing still – but the team is pushing hard to get this released ASAP. In the meantime, you can read up on many of the fixes and improvements coming in the patch notes HERE.
Please also note that the design team is actively monitoring game data and welcomes your feedback on things like unit balance and game mechanics. The Halo Wars 2 forum has a few specific pinned threads setup for you to share specific feedback:
Stop by our forums and share your thoughts!
Lastly, I just wanted to also remind players that the team is currently working on Ranked Playlists which are targeted for release later this month. We know a lot of you are very eager to participate in ranked seasons and a bit more hardcore competitive multiplayer so hang tight, it's coming soon.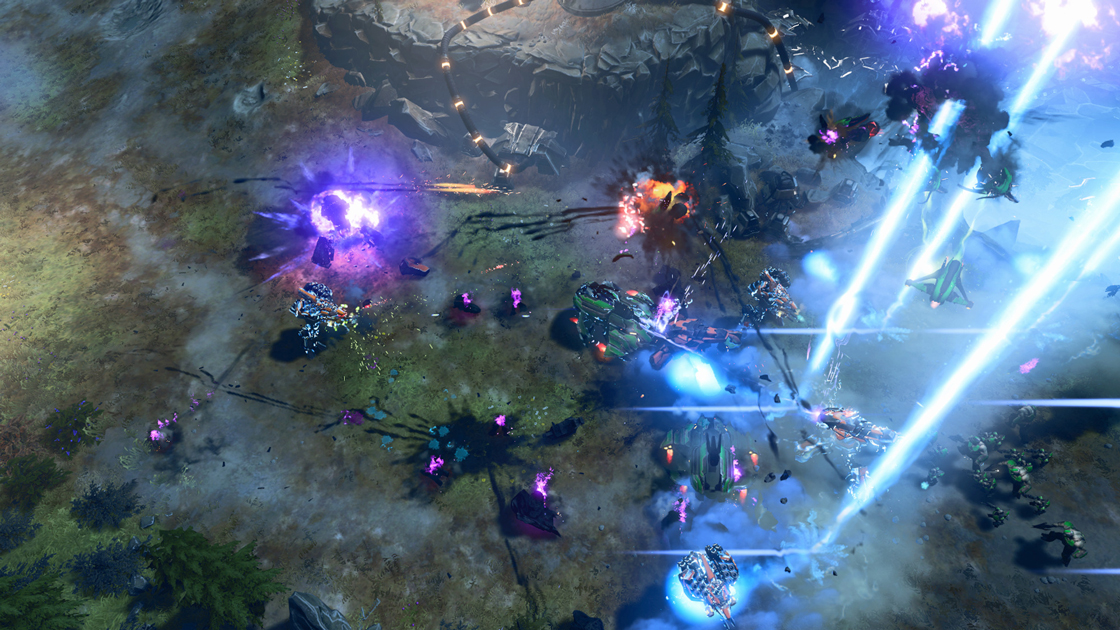 Halo Wars 2 Demo
Earlier this week the Halo Wars 2 Demo was released for Xbox One (a Windows 10 version is still to come). If you or someone you know is curious to check out the latest Halo saga, you can download it right HERE. The demo includes the first mission of the Campaign as well as Blitz Firefight with both Atriox and Cutter's starting decks.
Halo wars 2 @ PAX East
If you're planning to attend PAX East next weekend, please do stop by the Xbox booth and say hi! Uny and I will be there supporting Halo Wars 2 in the Xbox Booth and we'd love to meet you. Additionally, members of the Halo Wars 2 team will be participating in a panel on Saturday, March 11 from 4PM-5PM in the Main Theater. Dan Ayoub, Kevin Grace, and Jeremy Cook will be leading "Halo Wars 2: Creating the Story, Art, and content yet to come" panel which will include a deep dive into the game's first upcoming DLC content.
Speaking of 343 team members, let's jump into the spotlight and get to know another member of the team!
343 Team Spotlight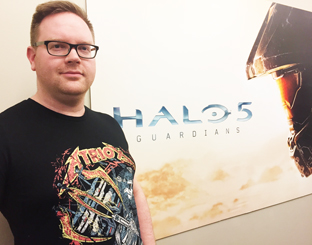 Our latest target for the spotlight jokes that he's "not a 'Forbes 30 Under 30' but he is under 30 and he is a Forbes." Please join me in welcoming Jordan Forbes to the 343 Team Spotlight!
Hi Jordan! We like to kick things off with the basics - can you tell us what it is you do at 343 Industries? Which team are you on?
Jordan Forbes: I'm a Release Manager, which means I'm a member of several teams and I wear many different hats. Formally, I'm on the Online Experiences team, but it's more appropriate to say I'm part of the broader umbrella of the Production team.
How long have you been with the team?
Jordan: I'm relatively new to 343, joining mid-September 2016, just after the Anvil's Legacy update.
What were you up to before joining 343? Any cool past experiences to talk about? :)
Jordan: Most of my cool past experiences were back in college, to be honest. I met Dan Aykroyd - dude gives a weak handshake; had tea with a prime minister and talked about education policy; and saw the Dalai Lama get his honorary degree from my alma mater. I also did some work to help clean up the New Orleans suburbs after Hurricane Katrina. These days I read books on the bus and am almost done paying off my student loans. My 20s are a study in contrast.
What drew you to 343? Have you always wanted to work in games?
Jordan: I have a boring, pragmatic answer for you. It doesn't sound glamorous if I say 343 was the next step in my career progression, but that's the most accurate way to put it. That, and I was in the right place at the right time. I wanted to work in a studio environment again. I'd been a release manager for Microsoft Studios since the Xbox One console launched in 2013, and so when an opportunity opened up at 343 for a release manager job I went for it.
It's easy to see the general career progression on paper if I look at my resume, but it's hard to reconcile that linear path with what I know was a mercurial journey through college and my first couple jobs. I never had an answer to the question "What do you want to be when you grow up?" that wasn't a sarcastic dodge like "successful" or "a professional". The games industry wasn't on my mind at the time. My first job was as a mall security guard, and I declared Physics my major when I entered college, not really knowing what I wanted to do in school or in life. I wasn't a bad student by any means but I figured out real quick I didn't enjoy the "hard" sciences and steered myself heavily into the humanities. I graduated with two Bachelor of Arts degrees in three majors, one in Philosophy and Political Science, the other in Linguistics, with the intention of becoming a Foreign Service Officer for the State Department.

I ended up in games because I'd done software testing for Microsoft as a summer job through college to pay bills and tuition, and the work was there when I graduated. I stayed in games because I enjoy the work I do, and it's given me the opportunity to continue learning and developing new skills.
So what exactly is a "release manager"?
Jordan: It's my responsibility to get the product and its components from our internal studio to the public.
Now, that's an oversimplified job description and I want to put an asterisk after just about every noun in it, and especially after the first pronoun. Releasing products for 343, or any game studio, is a team effort. In my case, I know the ins and outs of how to publish products to the Xbox One, so a majority of my job is coordinating when and how other jobs and processes play out on launch day. A very close analog outside the games industry would be something like a stage manager.
What's a typical day-in-the-life entail for you?
Jordan: Check email in the morning for overnight issues, then keep checking throughout the day. Most of my job is communication. 25% of the time I'm in meetings or working on something I've planned to do that day; 50% of the time I'm responding to work that came up in the course of daily routine – sometimes these are planned, often they are not; 25% of the time I'm anticipating the kinds of things that fall into the fires/emergencies bucket of work and I'm trying to, ideally, prevent it from happening or, if that's not possible, at least blunt the impact somehow.
What are some aspects of your job that you really enjoy? What are some of your biggest challenges?
Jordan: This job is incredibly ambiguous and requires strong problem solving skills and analytic creativity to succeed. Whether that's a source of challenge or enjoyment is left as an exercise for the reader.
We don't release games or big updates all too often - what other kinds of things do you manage?
Jordan: Releasing games doesn't happen all in one day, and most of the work I do is in preparation for some release in the future. A lot of the time this means I look for ways to make our release processes more efficient. This can either be simple organizational or time management techniques I can apply myself, or more complex efforts like task automation or working with Microsoft to change how the Xbox One platform itself works. (We're Microsoft customers, too.)
That said, not everything we release is a game or update, and there are everyday things we have to get done, too. I make sure the Message of the Day gets localized. I manage some (not all, yet...? - it's complicated) of the REQ Pack releases, including the eSports skin packs and the Classic Helmet REQ Pack. I configured some of the back-end systems behind the Assault rotational social arena playlist. There's more in the works that I can't talk about, of course.
What types of experience and skill sets do you think are critical as a release manager? How does that differ from say a producer role elsewhere on the team?
Jordan: This is a deceptively tricky question, because even the minimum required skill set can lead to wildly different styles of release management depending on the personality of the release manager. Communication skills are absolutely critical - you cannot do the job without them - but your own background will impact how these skills are applied. Are you a technical person willing and able to troubleshoot issues with engineers and developers? Or are you more diplomatic, bringing teams together to solve problems? Do you know when to do both? Do you know how to do both? Do you ask for help, or tell the team when you make a mistake? If so, how? These questions can't be answered without experience, and the answer is always context-dependent. So a lot of what makes a release manager is what you bring to the table yourself.
There's a lot of overlap with a producer role, especially when it comes to project management, but the main difference is scope. In a smaller studio, release management is a single producer or associate producer's job. 343 is large enough to have three release managers dedicated to all the tasks involved in getting our content to customers, freeing up the producers to manage the creation and development of that content.
As a release manager what other teams at 343 do you generally work with the most? And you presumably work closely with teams across Microsoft as well?
Jordan: At 343 I work very closely with QA, Marketing, Community, Production, and Online Experiences on a daily basis. I also work with the infrastructure team when we get closer to releasing a build update. Outside 343 we work regularly with Microsoft's in-house release management team, their business operations team, and their localization team.
Is it true that one of your current responsibilities is granting the Timmy helmet to fans? Just for perspective, what does that entail? If a player reeeeallly wants the helmet should they hit you up on social? :-)
Jordan: Right now the process is entirely manual, and I have to sort through player data and grant the packs in small batches through our internal tools. We've figured out a way to automate it, but we need to verify it works properly before we roll it out. Once it's ready, you should get your helmet without having to wait for me to dig through CSV tables for hours every week.
What's your favorite Halo game / mode?
Jordan: Halo CE was a milestone in console FPS history. I still remember playing through the co-op campaign at my buddy's house when it launched in 2001. Campaign is generally my favorite game mode, though lately I've been playing Warzone Firefight.
Any parting words you like to impart on our community?
Jordan: When I was a software tester, we had a presentation one day from a fairly senior employee who made time for Q&A at the end of the talk. We were contractors, so sure enough one of the questions was about career advancement and getting full-time placement. The answer? "Keep doing what you're doing. Find that perfect bug." This is useless advice.
Challenge yourself, take chances and make your own opportunities if you need to, and don't be afraid to fail because you can always learn from your experiences.
Thanks Jordan! Whether it's this upcoming Halo 5 maintenance update or REQ pack releases or super secret things in the future, I can speak on behalf of all our fans when I saw thank you for releasing awesomeness to the community.
Speaking of awesomeness, how about a Community Spotlight?
Community Spotlight
Before Uny jumps in with his spotlight picks I wanted to take a moment to give a belated, honorable mention spotlight acknowledgment to Jack 0O1. Last year, before the holiday break, Grim and I put out a "Community Commission" and asked "hey, someone should build a Wipeout/F-Zero style race game type with Wasps!" As far as we know, Jack 0O1 was one of the only people to take us up on this challenge (and now with that I expect many more to come forward in outrage :)) but between Halo Wars 2 beta and launch and all manner of other workday business neither Grim nor I had time to check out Jack's creation - "WipEout Wasp Race" on "Circuit de SpaCE" until today.

Jack definitely followed our commission guidelines and for that, we salute him. There are some good concepts here and it does capture the "Wipeout XL" racing vibe that Grim and I had in our heads. While I wouldn't say this is ready for prime time matchmaking quite yet, it's still some great work expanding on a core concept and I recommend checking it out if only to potentially find your own inspiration for new race experiences! You can find the map here and the gametype here. And here are a few gameplay tips straight from the creator himself:
Throttle the LB button quickly and consistently to fly in a faster, mid-level controlled manner.
Release the LB button and allow the Wasp to lift vertically around corners while turning, this throws you into a nice drift-of-sorts and results in faster and more controlled turns. When coming out of the apex of a turn, immediately begin throttling the LB button to gain speed again.
When attempting to boost your Wasp through the Man Cannon sequence, hold the LB button to drop the Wasp completely to the track floor in order to trigger the boosts. If you do not hold the LB button throughout the entire boost section they will not daisy-chain together and your Wasp will cruise over them at normal flying speed.
So thank you, Jack 0O1 for taking us up on our Community Commission idea and our apologies it took us a while to be able to check out the thing you made because we asked you to. :)
Now over to Uny for more Spotlight goodness and a Play of the Week!

The Ultimate Halo crew just launched the Ultimate Halo Game Show, a series which will test players on their knowledge of the Halo storyline, gameplay elements, and more. The elaborate stage created using Forge, and the production quality of the video, made it a creation worth featuring in this Community Spotlight.
This week, I also wanted to feature a new minigame by Juilianoz1224, the creative mind that brought you Night of the Mantis. Quick Draw is a mode that we haven't really seen before in Halo, because it scores you based on your memory. You are quickly shown a pattern to remember, then you are teleported into a room where you need to recreate the pattern as best you can.
action sack
While the team was looking at cool minigame modes, we happened upon a disagreement. I showed everyone a multitude of awesome modes, but mentioned that I really liked Sky High. At this point, Ske7ch said that he preferred Prop Hunt and then Grim threw Castle Wars into the mix. Now, in order to end the discussion, we decided to put it to a vote. Let us know which minigame you think is the most fun! (aka, who do you think is right?)
As mentioned above, the Halo World Championship 2017 Qualifier: Las Vegas is happening this weekend, and you'll see the best teams from North America play Halo 5 at the highest level. One of the players you'll see competing is Aaron "Ace" Elam of Str8 Rippin, who has been making a lot of plays on his Twitch stream recently. Without spoiling the clip, here's a glimpse of the action you'll see this weekend in Las Vegas.
Thanks as always, Uny! And with that we've reached the end of another Community Update. Don't forget - if you've got something awesome to share, make sure you hit us up on Twitter and/or post it in the Waypoint Forums. We're always on the hunt for great creations to showcase in the Spotlight or amazing plays to include in the Play of the Week. Heck, this week I even pulled two cool screenshots from the Community just because they were awesome. Before we go, if you happen to find yourself at the Emerald City Comic Con this weekend in Seattle, make sure you stop by our panel tomorrow at 4 p.m. PT! Kevin Hurd from Halo Collector will be joining 343's James Monosmith, Grim, and yours truly for a fun-filled chat about Halo artifacts and collectibles over the years. If you're in the area, we'd love to meet you and say hello! Details on the panel can be found here.
Thanks for reading and we hope you'll join us on Twitch.tv/Halo this weekend for what's sure to be some epic competitive multiplayer as the top teams in North America fight for a seat at the Halo World Championship 2017 Finals!
-ske7ch