You know the music, time to dance. Today we're thrilled to announce that Halo 3: ODST has officially arrived on the PC – and, you can get it right now on Xbox Game Pass for PC, the Microsoft Store, and Steam.
Right alongside the launch of ODST we've also got a whole slew of updates to ring in Season 3 for Halo: The Master Chief Collection – which, you can get a full rundown on just below. Is it fair? Not really – but, we like you guys a lot, so we're doing it anyway.
Feet first into hell
11-years ago to the day, our very own Rookie shipped out alongside Buck and Dare into New Mombasa on Xbox 360. Today, we rejoin the Rookie on the very same journey, through 11 saxophone-punctuated missions, armed with his trusty Automag.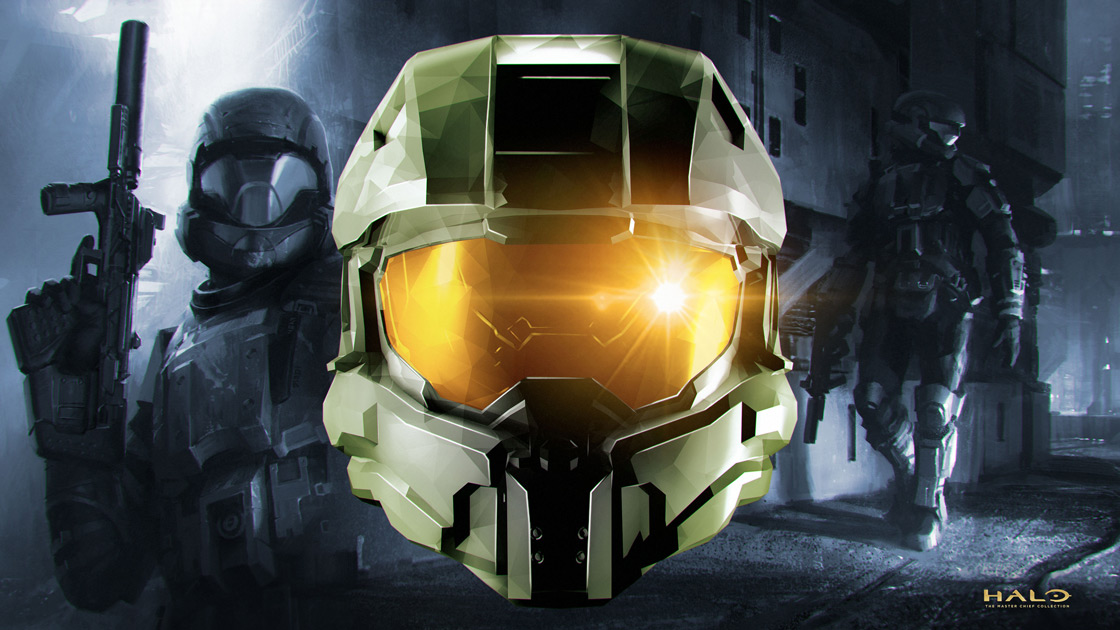 And of course, ODST Firefight is officially debuting in MCC! Like with Reach's Firefight in MCC, this latest version has seen its fair share of updates, including:
Matchmaking updates and support for dedicated servers
The ability to customize and save your own Firefight game variants (go ahead – go crazy)
The Halo 3 Battle Rifle and ODST's Assault Rifle being available for use
Oh, and the Hornet and Anti-Air Wraith are available in Firefight too!
To grab all of this, be sure to check right here.
MCC Updates
Across the board, MCC is going to see its own bevy of updates alongside ODST's arrival. For Halo 3, weapon skins and visor colors are now available in multiplayer (and, they can be disabled to preserve the legacy experience in the settings).
To boot, the Halo 3 hit registration issues have been improved. If you want the fullest of rundowns on how we got it all taken care of, be sure to check out the "Halo 3 Hit Registration Investigation" section of the July 2020 MCC Development Update. If you're anything like us, you'll appreciate the attention to detail.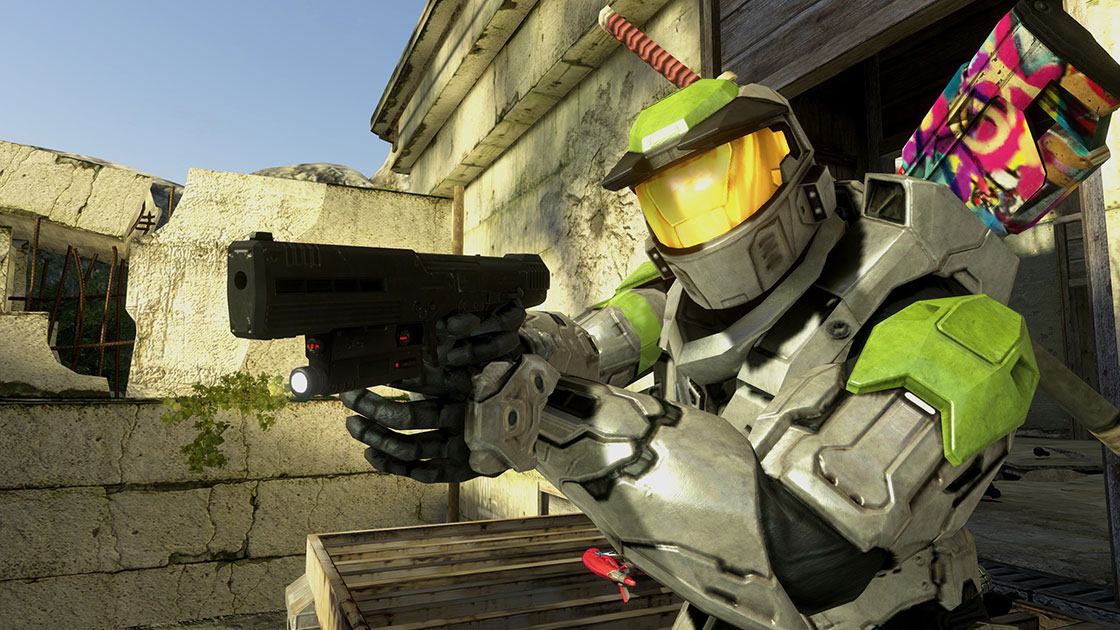 And of course, the Silenced SMG, Automag, and Brute Plasma Rifle from ODST are now available in Halo 3 multiplayer. (With a shiny new Recon weapon set available in custom game options, which replaces all the weapons on the map and your starting weapons with their ODST counterparts).
In addition to all the work being done to improve Halo 3's multiplayer experience, you can also look forward to per-piece armor customization for Halo 2: Anniversary available for both Spartans and Elites for the very first time. (Don't forget to send us screenshots of your best builds - we're curious what you'll get up to!)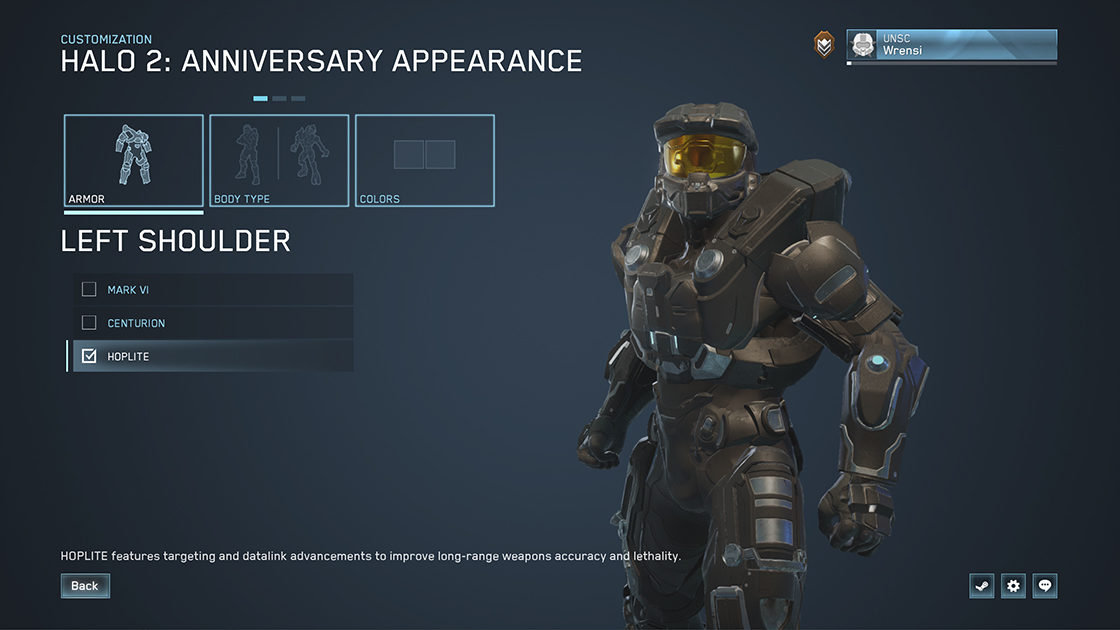 The team's hard work hasn't stopped there though – there's a full suite of bug fixes, updates, and quality of life improvements that they've made behind the scenes. Be sure to give the full patch notes a read right over here, and ensure you're caught up with the latest.
Season 3 of MCC
Season 3, "Recon," is debuting right alongside ODST's launch. This season there's 80+ unlocks across 50 tiers. Notably, once you land at each new page, you can unlock the 10 tiers in any order you want – so, pick and choose as non-linearly as you'd like. You're going to have some brand-new weapon skins and visor colors for Halo 3, characters for ODST, and a variety of nameplates. (So, if you've saved any season points up, this is the moment you've been waiting for.)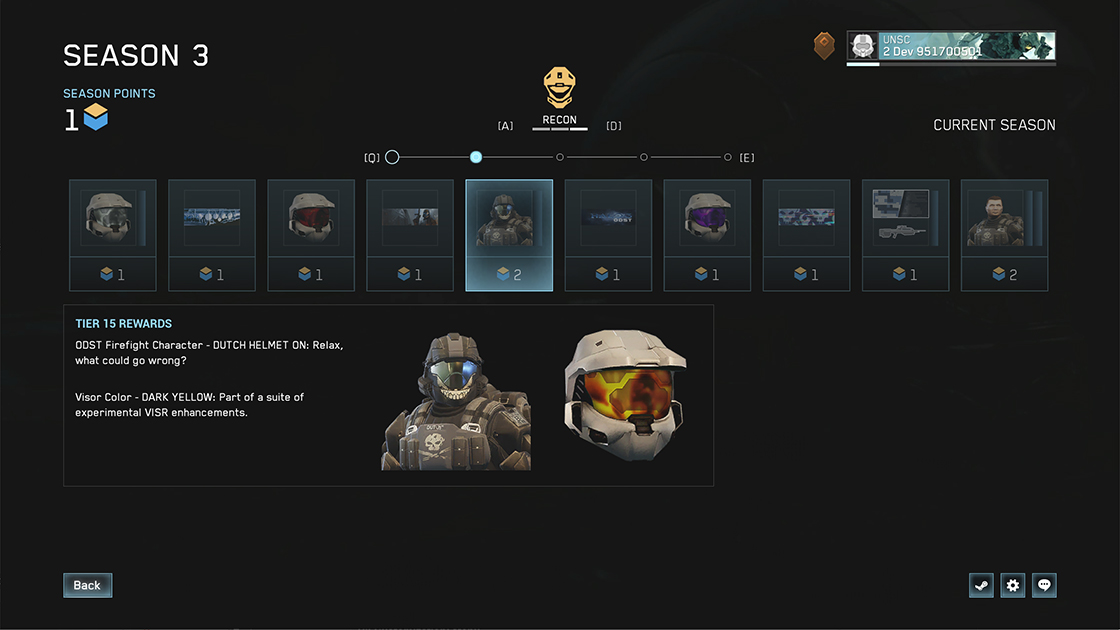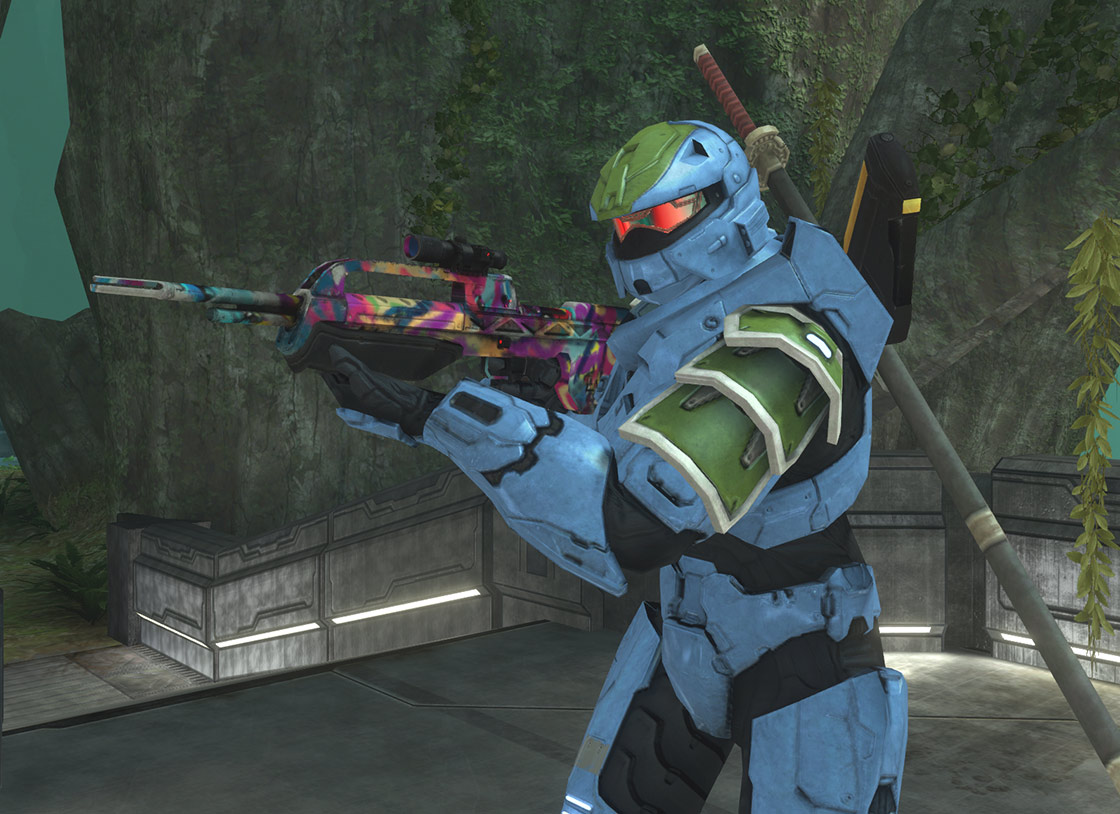 Challenges
ODST's arrival will also bring with it a new season Challenge deck, as well as a whole slew of new weekly Challenges for you to sink your teeth into. Among these is the classic ODST Vidmaster Endure achievement, which is a season Challenge itself. (And no, you can't change anything in the settings to unlock it easily. You're going to have to fight through, just like the ODST's that came before you.)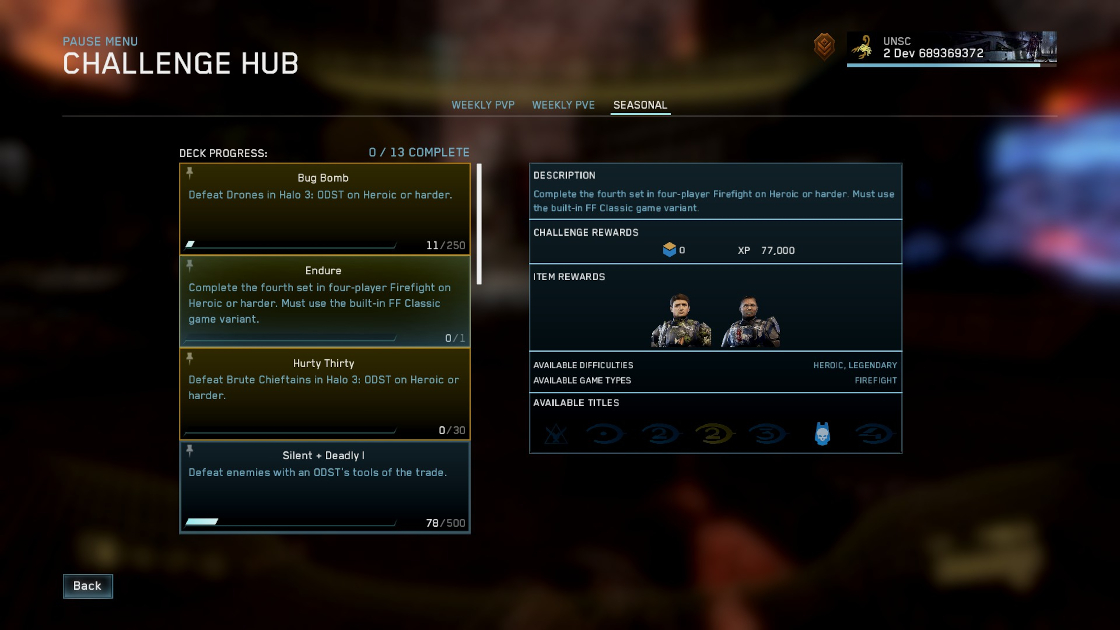 Additionally, we've made some new quality-of-life updates to Challenges, including making the Challenge hub available from the pause menu, a toggle to turn notifications on or off, more Challenges rotating in each week, alongside quite a few others. (For the full list, read the patch notes right here.)
Matchmaking Update
At launch, you can look forward to some new multiplayer game modes, including:
Recon Slayer (you'll spawn with the Silenced SMG and the Automag, weapons on the map are replaced with their ODST counterpart where applicable)
ODST Heroic Firefight
ODST Firefight Arcade
And, we'll be rotating in Recon SWAT (exactly like normal SWAT, except you spawn with the Automag) the week after ODST goes live. The core social and competitive matchmaking playlists will stay in their current form.
Secure the package
PC players can pick up Halo 3: ODST at a few different avenues, depending on their platform of choice:
Xbox Game Pass for PC: Join Xbox Game Pass for PC and get Halo: Combat Evolved Anniversary, Halo 2: Anniversary, Halo 3, Halo 3: ODST, and Halo: Reach today as a part of Halo: The Master Chief Collection. Halo 4 is also included in your membership and will be available upon its PC release.
Microsoft Store and Steam: The Halo: The Master Chief Collection bundle is available today for $39.99 USD, which includes today's launch of Halo 3: ODST along with the already available Halo: Combat Evolved Anniversary, Halo 2: Anniversary, Halo 3, Halo: Reach, and Halo 4 upon its PC release. Halo: Combat Evolved Anniversary, Halo 2: Anniversary, Halo 3, and Halo: Reach can also be purchased individually for $9.99 USD (with the exception of Halo 3: ODST, which can be purchased for $4.99 USD).
Halo 3: ODST can also be purchased for MCC on Xbox One for $4.99USD if you don't happen to have it already. And, if you do already own ODST from the original Campaign release good news - Firefight will be automatically added at no additional cost.
Feedback and Support
We're extremely proud of all the work that the Publishing Team has put into MCC. But our work is far from done. As the team looks ahead to Halo 4, work still continues on community reported issues and feature requests.
Some are well underway and some will be flighted in the near future, but either way, we'd ask that you keep an eye on our MCC Development and Flighting Updates here on Halo Waypoint. There's lots more on the way and we've got plenty of plans to keep you updated.
Forum Feedback
Got an idea for us? Want to let us know something you'd improve? Give us a heads-up over in the Halo Waypoint Forums, which we dig through regularly to help inform future work priorities.
Please be sure to use these forums for feedback and suggestions, not bugs and issues:
Halo Support
Encountering any gameplay issues? Give us a heads-up over at the Halo Support site!
Before you file that ticket, be sure to also double-check the current known issue lists:
And, please be sure to file one ticket per issue to help our agents better help you!
Looking fore-ward
We're on the home stretch now, PC players. Since December of 2019 we've been shipping new releases, updates, and patches to get MCC where it is today – and, we're not done yet. Halo 4 is the final entry into MCC on PC and we're already hard at work on it.
More information is coming soon, but make sure you're registered for the Halo Insider Program and your profile is accurate and up-to-date, so we can reach you when the time comes to start flighting.
And of course, in addition to finishing up Halo 4 and beyond, the team will continue to work on regular matchmaking and quality-of-life improvements with a number of new features also on the horizon. (Custom game browser, anyone?)
THANK YOU
MCC's launch onto PC has been a labor of love, and we're thrilled to have a lot more in store for the future. From our earliest flights back in 2019 to our latest flights for ODST last month, we're here because of the support of the community. Halo Insider participation has been crucial in helping the team deliver the best experiences possible while helping prioritize the work that's most important to the community.
From the entire team, THANK YOU. Your partnership, support, and feedback are all instrumental in helping us build the best experience for MCC on PC, and we're eternally thankful for it. We can't wait to drop in alongside you now that it's out in the wild.
ADDITIONAL RESOURCES
To make sure you're all caught up with everything MCC on PC, be sure to check out our monthly development updates – which are filled to the brim with the nittiest of gritties. And of course, don't miss out on our streams, where you can hear directly from the team just what's in-store.
As always, be sure to follow us on Instagram, Twitter, Facebook, and YouTube to make sure you're always caught up with the latest.
Until next time,
-Andy