Hey everyone! Man, what a crazy couple of weeks, eh'? Last week, we gave you a robust recap of all the crazy Halo happenings announced and discussed in the Livestream. There was a lot to digest, and a lot to be excited about, that's for sure. Make sure to check out the aforelinked Update for all the initial details. This week we've got a few more things to catch up on across the Halo universe, so let's get right to it.
2 FOR 5

Tomorrow, Oct. 27, is the second birthday of Halo 5! While it's a little early to confirm H5:GA for our insatiable social feeds, it's not too soon for a few neat birthday celebrations. So, beginning Friday (tomorrow), not only will Infection be getting the 2XP treatment – it is Halloween time after all – but in fact every playlist in Halo 5 will offer double the XP goodness in honor of Halo 5's second annual lap around the Sol system. But wait, there's more! Everyone who logs into Halo 5: Guardians from Friday through Sunday will receive the Greatest Hits Customization REQ Pack for free as a little birthday gift. And you know, for being so awesome.
STREAM OF THE DEAD

He protec, but he also infec.
Speaking of zombie action, next week we'll be hosting a special livestreamed Community Playdate on Oct. 31 from 4-5:00 PM PT in Halo 5's Infection playlist. It'll not only be a great way to try and snag that elusive 343 Ice Unicorn skin, but it will also just be a pretty fun and awesome time. Join us at www.mixer.com/Halo to check it out!
DENVER DEBRIEF

The mile-high madness at the HCS Fall 2017 Finals proved that "We want OpTic" is Halo esports' "We want Bama." Yeah… you probably don't. Shrugging off two straight major tournament losses, OpTic Gaming reasserted themselves in a dominant fashion at DreamHack Denver this past weekend, taking down anyone who stood in their way en route to their latest triumph. Putting up a valiant effort against them in the Grand Finals were Team Liquid, who vaulted past tournament favorites Team EnVyUs and Splyce to claim their spot as Rocky Mountain-runners up.

In addition to the #GreenWall standing tall once more, DreamHack Denver also featured a fantastic FFA tournament, with Druk844 taking the lone-wolf honors. You can read more details about full tournament results in our official recap HERE.
Next up, the road to the Halo World Championship 2018 – including more exciting details still to be revealed. To quote every Halo fan's favorite phrase: Stay tuned.
H3 + X = 4K
Not too long back, we teased a bit that the Xbox Back-compat team might have one extra little surprise remaining for Halo 3. This week, the fight to find out more was finished, as the news dropped that Halo 3 BC will be enhanced for Xbox One X.
I remember the first time I walked by and saw H3 BC running in glorious 4K; it was on a big TV about forty feet down the hall and I literally did a cinematic-worthy "walk past and then immediately backtrack and change direction." I walked up to my colleague's desk in an enamored stupor and picked up a controller without taking my eyes off the screen. Just running around on High Ground was a ridiculous visual treat to behold. If you've got the hardware, Halo 3 on the Xbox One X is as definitive an experience as your humble penman can think of. I can't wait.
Currently, the experience is slated to be updated in time for the Xbox One X launch on Nov. 7 – stay tuned for more info on exact details via normal social channels.
BRUTE LOOPS
Last week, Issue #3 of the Halo: Rise of Atriox comic mini-series launched to more critical community acclaim. Featuring a focus on Decimus and a very cool Skirmisher named Sig-Raan, this latest chapter features gorgeous art (seen below) by Jonathan Wayshak (with another great cover by Aleksi Briclot) and a very cool story by John Jackson Miller. If you are curious about what others are saying, check out great video reviews by Halo Canon and Covenant Canon, as well as another written breakdown from haruspis.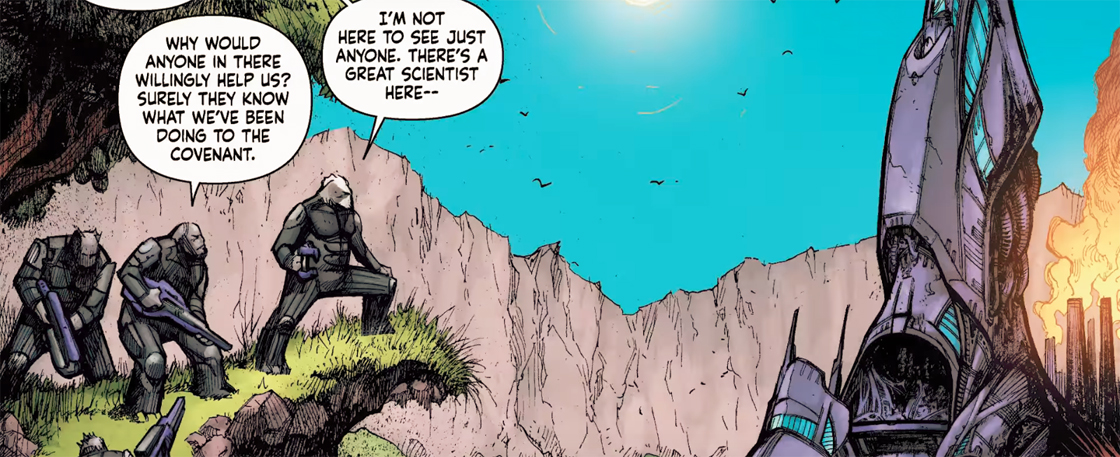 In more Halo: Rise of Atriox news, some scheduling conflicts ended up necessitating a slight adjustment in Issue 4's creative lineup. Taking the artistic reins of the mini-series' penultimate episode will be Hayden Sherman, whose awesome distinctive style will bring a particularly rad angle to the story of Let 'Volir and his relationship with the Banished. Can't wait for you all to see it!
RADAR BLIPS

Just a few randoms to deal with in this week's lobby – let's check 'em out.
Streaming Tunes – Next week, we're pulling all the pieces together for a deep-diving Livestream roundtable to more intricately discuss the Halo 5 Weapon Tuning project. Current time is slated for 3:00 PM PT on Wednesday, Nov. 1 on mixer.com/Halo. Stay tuned to all the normal social Halo haunts for up-to-date news on the stream, and get ready for some super nerdy weapon whiteboarding.
Ridiculous REQ Relief – as many of you were aware, we ran a limited-time program to offer a special Relief & Recovery REQ Pack to give the Halo community a direct way to help aid in the relief efforts associated with recent natural disasters. And boy, did you folks deliver. In total, the Relief & Recovery REQ Packs generated over $220,000, providing an incredibly humbling humanitarian ordnance drop from you. In fact, six different people bought over 30+ packs each! This community is truly legendary, and we couldn't be prouder. Seriously, thank you.
In Everything There is a Season – New Arena season is targeting Nov. 1 for release, but that could be adjusted a bit contingent on some work going into the Overtime content update. Get ready for another round of placement matches!
Speaking of Which… – As an FYI, when Oddball goes live in Halo 5 matchmaking, it will replace the H3 Classic Throwback playlist (shortly after the upcoming Overtime content release). However, fear not – the H3CT playlist will indeed return in the future – and with new maps and full support for the Oddball mode itself.
My Blu Heaven – On Oct. 31, many of you will likely eventually find yourself in a couch-constrained candy-coma. Since you A, won't really be moving around a bunch, and B, might already be dressed up as a Spartan, why don't you just bite the bullet and the Baby Ruth and settle in for a long evening of Halo video goodness with the release of Halo: The Complete Video Collection on Blu-ray. It includes Halo Legends, Halo 4: Forward Unto Dawn, Halo: The Fall of Reach, and Halo: Nightfall, plus a bunch of bonus features like awesome old vidocs, behind-the-scenes footage, and new commentaries for each main feature presentation. It's awesome, and you should order yours now!
COMMUNITY SPOTLIGHT
Speaking of Halo: Nightfall, we kick off a salivating slate of community content with haruspis' second instalment of his excellent and thoughtful retrospective on the live-action film. If you've been on the fence, or just haven't gone back and checked Nightfall out in a while, give this a read, and then give it a watch. I did, and it was a really cool revisit thanks in part to these well-written ruminations.
As a neat treat, here are a few wizardly words from Mr. Tom French, who was involved in a rather special community visit recently. I'll let him give the skinny:
A few weeks ago I had the pleasure to meet up with one of our community members for the first time. I'd exchanged messages on several occasions with David Burrell (@Aegis_Mind) while he was working on his Olive's Revenge machinima series. If you don't know, Olive is more than a pig toy in Forge, she is a real pig, and my family pig who I love the shit out of. I mean, we really love this little grunting creature that wanders around our house. She sleeps in bed with us, cuddles up on the couch when we watch TV... my sons even refer to her as their sister. Putting Olive in Forge is one of my favorite things we did, creating the little Team Olive (yay!) vs. Team Timmy (boo!) joke and ultimately leading to the exclusive helmets that were created as a thank you to our community we work often alongside with. Anyhow, I could go on and on but you get the point... I love my piggy.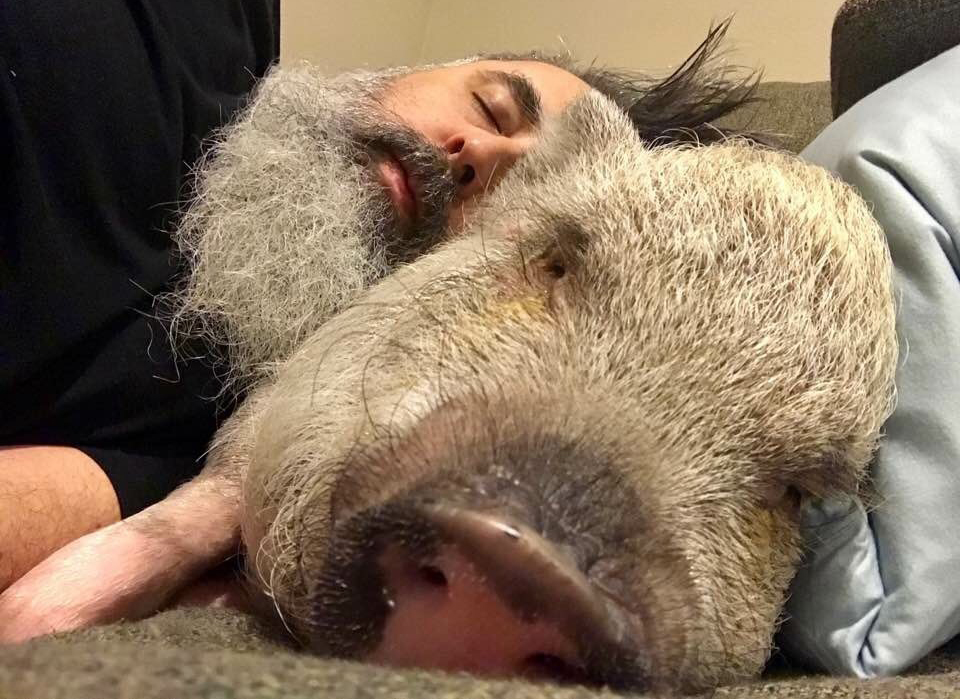 A couple months back David contacted me about seeing if he could swing by the studio and say hi when he was visiting Seattle. Normally we don't do a lot of personal meet and greets like that and with my recent-ish position change in MP I spend a lot of in meetings so my day is kinda hard to prefect but with his homage to my baby girl I felt it was the least I could do was to force 30 minutes of my day to break away and spend time either someone who has given so much of their time to something I love. Through a ton of little coordinated exchanges we made it work. He showed up at the studio right after I got out of a meeting and I headed down to the lobby to meet him and there he presented me with the gift of this beautiful little 3D Halo Olive he had modeled himself (I couldn't give him the real model we used as much as I would have loved to), had 3D printed, and then painted for me. I was taken back.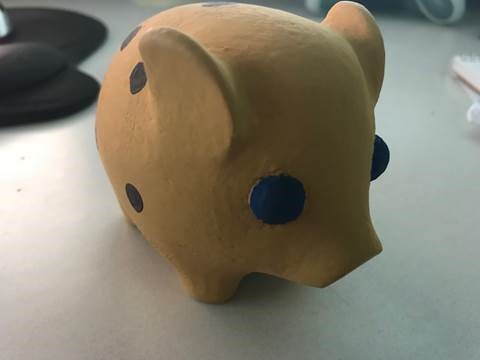 We took a little tour through our Halo museum, chatted about the sequel he's working on, shot a video for his followers, took a picture with Chief, and generally just talked. I had a meeting lurking so it was time to dash back into the studio so we said our goodbyes and I went back to my desk with a giant smile on my face. It was a really special little moment for me that's hard to express what it means to me. We work on this monolith of a game and sometimes you become detached from the individual people it touches along the way. Now, have a constant reminder of not only my favorite non-human creature (although I swear she's going to talk someday) as well as a proxy for the passion of our community sitting on my desk that reminds me ultimately of why I do what I do. Thanks to David for this! It will always be a special little beacon of joy in my collage of random fun things I keep at my desk to entertain myself.
Be sure to check out his amazing series and see the crazy thing my little Piggy Princess gets involved in.
Thanks Tom! Next up is some awesome art by @Spartan_Mandy. Definitely check out her DA gallery for more awesome stuff.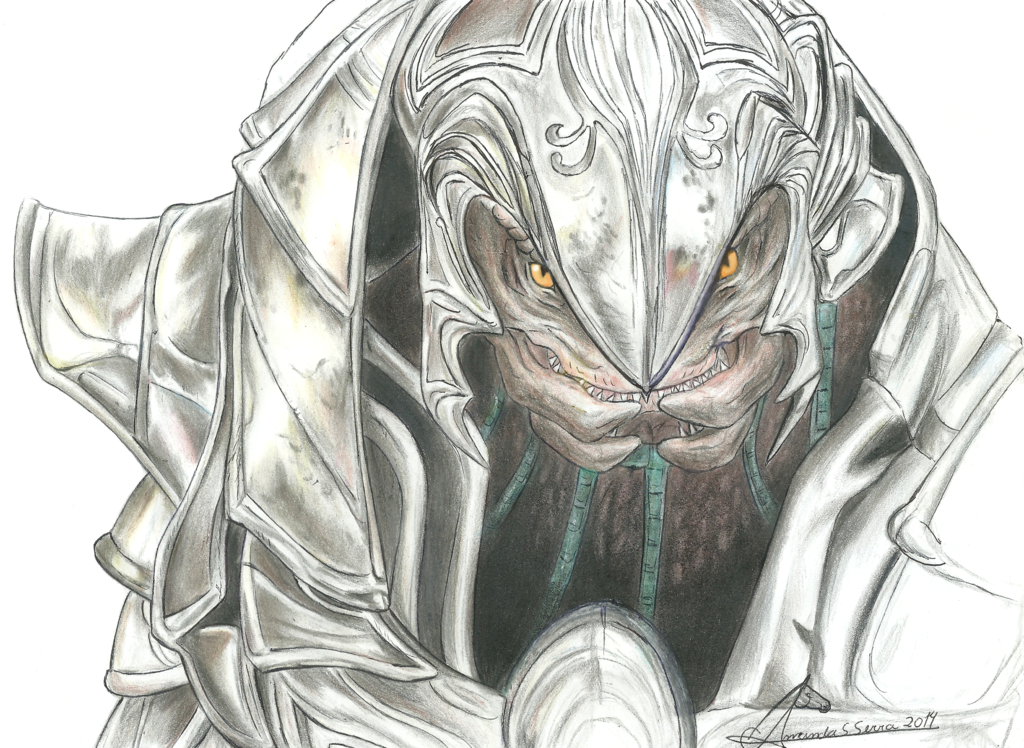 As many of you know, Halo Wars 2 features an awesome codex-style showcase called Phoenix Logs. Community content creator @HalosHeretic has begun producing audio+video versions that combine some pretty sweet voice acting with clever cutscene and art use. Give their most recent one a watch below and check out their YouTube channel for more!
@_SamuelCooke is at it again, folks. Check out his Instagram feed for more awesome stuff like what you see below. So. Rad.

And now, some of our favorite screenshots from the past week or so. Make sure to hashtag them on Twitter with #HaloHotShots so we can find them more easily!
That will do it for us today. Hope you all have a fantastic weekend, and enjoy your free Halo 5 birthday pack!
Until next time… Live well, play Halo, and go give someone an honest compliment. Like, right now, go. Do it.