It's that time again – time for your favorite Halo Community Update! Related, let me know if you hear of any imposter Halo Community Updates trying to woo you away. Anyway, as per usual, it's been a busy couple of weeks in 343 land. And while – as per usual – we aren't talking about anything Halo Infinite-related like I know you're hoping for, there's still plenty of cool happenings to check out and banter about. Let's begin!
LONDON LEARNINGS
Since we last met, the Halo Championship Series convened in the United Kingdom for HCS London, the penultimate live-event stop in the 2018 season. HCS London provided a scintillating slate of series all weekend long, full of intriguing upsets and dominant displays.
On European soil, we saw the balance of international power appear to shift from EU teams towards the LATAM scene, with Mexico-based Berserker turning in a second-straight Top 8 finish – the highest non-North American placings two events in a row.
On Championship Sunday, fans were treated to a double-bracket Grand Finals that saw TOX Gaming emerge victorious over their rivals at Splyce, ending the latter's major tournament win streak at four. For all the details and final placings, make sure you check out our full event recap! Plus, definitely check out some of the amazing content put together by Gfinity from the event, like the interview below which features members of an old Halo dynasty gathering thoughts and insights from two members of a new one.
For all the latest on the Halo Championship Series, keep your web browsers locked to Halo.gg and follow @HCS on Twitter. Plus, check out the awesome community-curated Halo Data Hive for updated player stats and match results.
CLASSIC SHOWDOWN

As a reminder, we recently unveiled a bunch of new information about the upcoming Halo 3 2v2 Showdown taking place at the HCS 2018 Finals at DreamHack Atlanta, including an event logo, detailed format and qualification breakdowns, and much more.
In addition, yesterday saw the addition of an H3 Hardcore Team Doubles playlist in MCC for players to jump in and get practicing! For all the details, make sure you check out our official announcement.
PATCH ATOMS

Last Wednesday, we released another new update for Halo: The Master Chief Collection that included a host of further under-the-hood improvements, including adjustments aimed at improving the matchmaking experience for players in further-flung locales. You can read all about all the improvements and intentions in our official September update blog.
Included among the bits and bobs (like adding the Blind skull to Halo: CE!) were some snazzy brand-new nameplates for use in MCC, a partial list of which are detailed in the aforementioned blog – including new 343 Fire and Ice Unicorn nameplates for getting featured in a Community Spotlight or matching us in officially sanctioned streams and playdates, respectively. One of the ones not detailed was the Fireteam Raven nameplate, awarded to players who log in with their Gamertag to a Halo: Fireteam Raven cabinet and play the game. It looks like this, and it's awesome:

Players who have already logged in and logged time with the unique arcade experience should have received their nameplates today. Going forward, they should be awarded automatically. Go find one near you and play!
Also, this week is the last week that Game Pass subscribers can participate in the September Xbox Game Pass Quest, which focuses on MCC. The quest calls for players to
Play at least 120 minutes (two hours) of MCC
Unlock 5 Achievements in MCC
Earn at least 60 Gamerscore in MCC
Completing all of the above tasks by Sept 30 will earn you a $5 gift card for use in the Xbox Store, which you can use to grab the upgraded Halo 3: ODST campaign accessed in the MCC, or for whatever else you like if you already have it. Plus, you'll be entered into a sweepstakes for a chance at winning a amazing one-of-a-kind Xbox One X console (seen below) designed by 343's own Jeremy Cook. Happy hunting!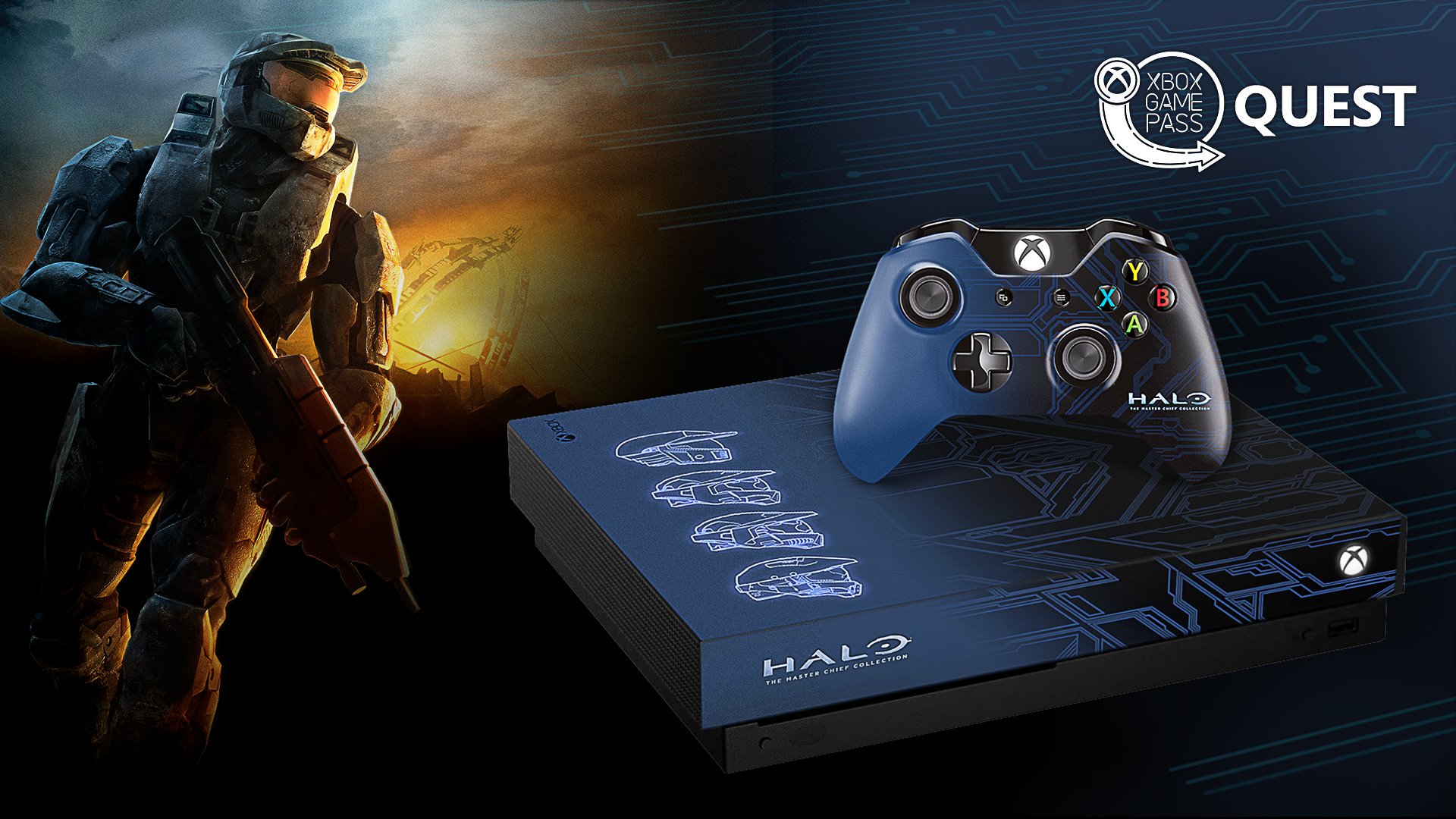 PEDAL TO THE PUMA

Coming within the week, Xbox fans will have a chance to get their hands on a Halo experience of a different kind, as our friends at Playground Games and Turn 10 Studios unleash Forza Horizon 4 upon the world. As many of you may have already seen, FH4 features the M12 CST Warthog both as a drivable vehicle throughout the entire game, but also as the star of an incredible, themed Halo Showcase event that turns historic Britain into a ringworld evac mission, complete with voices and visuals from your favorite futuristic franchise.
Ultimate Edition owners will gain access beginning tomorrow, Sept 28, with standard edition and Xbox Game Pass owners taking to the seasonal streets on Oct 2. And of course, don't forget to use the #HaloSpotlight hashtag on social when sharing screenshots and clips of your Forza 'Hog shenanigans for potential inclusion in our normal Halo Community Spotlight features!
I STREAM, YOU STREAM, WE ALL TUNE IN FOR SOCIAL STREAMS
The 343 Social Stream continues to be a blast to be part of, and the best part of it all is getting to hang out with all of you fine folks who tune in each week. Seriously, it's rad, and we appreciate you being an integral part of it all.
Last week, we had 343 Multiplayer Sustain Designer Randy Croson on to play Halo 5's Roaming King mode and talk about turning community creations into matchmade magic.
Yesterday, yours truly flew solo until our beloved Dr. Jessie crashed the party, all amidst a backdrop of chasing down MCC Achievements for September's Xbox Game Pass Quest.
As always, the 343 Social Stream takes place each Wednesday from 1:30 – 3pm PT on mixer.com/Halo, so come join in and chat with us! That being said, next week's show will be a special community-hosted event – as we'll be predisposed with behind-the-scenes duties, we'll be hosting DJ Blue PDX, who will be filling in for the 343 Social Stream slot on Wednesday. And yes, if you match up with DJ and the Blue Crew during the officially-sanctioned 1:30-3pm PT time slot, you will still earn yourself not only the 343 Ice Unicorn weapon skin for Halo 5, but the lovely new 343 Ice Unicorn nameplate for MCC. We're stoked to get the community involved with our official stream scene, and hope that you'll tune in to be part of the fun!
PLAYLIST POWER PLAYS

Earlier today, Warzone Turbo and Rock 'n' Rail returned to matchmaking in Halo 5, joining H3 Classic Throwback in the carnage carousel. In even more exciting news, a few heroes behind the scenes have been working hard on putting the finishing touches on another new playlist project: Big Team Super Fiesta. I know, right? I'm freaking stoked, too. Featuring everything that you love about the awesome alternating and amalgamated arsenal in the "normal" Super Fiesta, but with more players, on Big Team maps, and even featuring select REQ variant vehicles on-map. It's coming soon, so stay tuned for more info.
MORE SKIN IN THE GAME

This week, we activated a new challenge for Halo 5 in the form of the Targetmaster Commendation. This new commendation set awards players an exclusive new Magnum weapon skin each time they complete one of the commendation's five levels. In the graphic above you can see each of the skins and the wins required to unlock them.
Victories count in Arena (Social and Ranked) and Warzone PvP modes – get on that brand-new grind!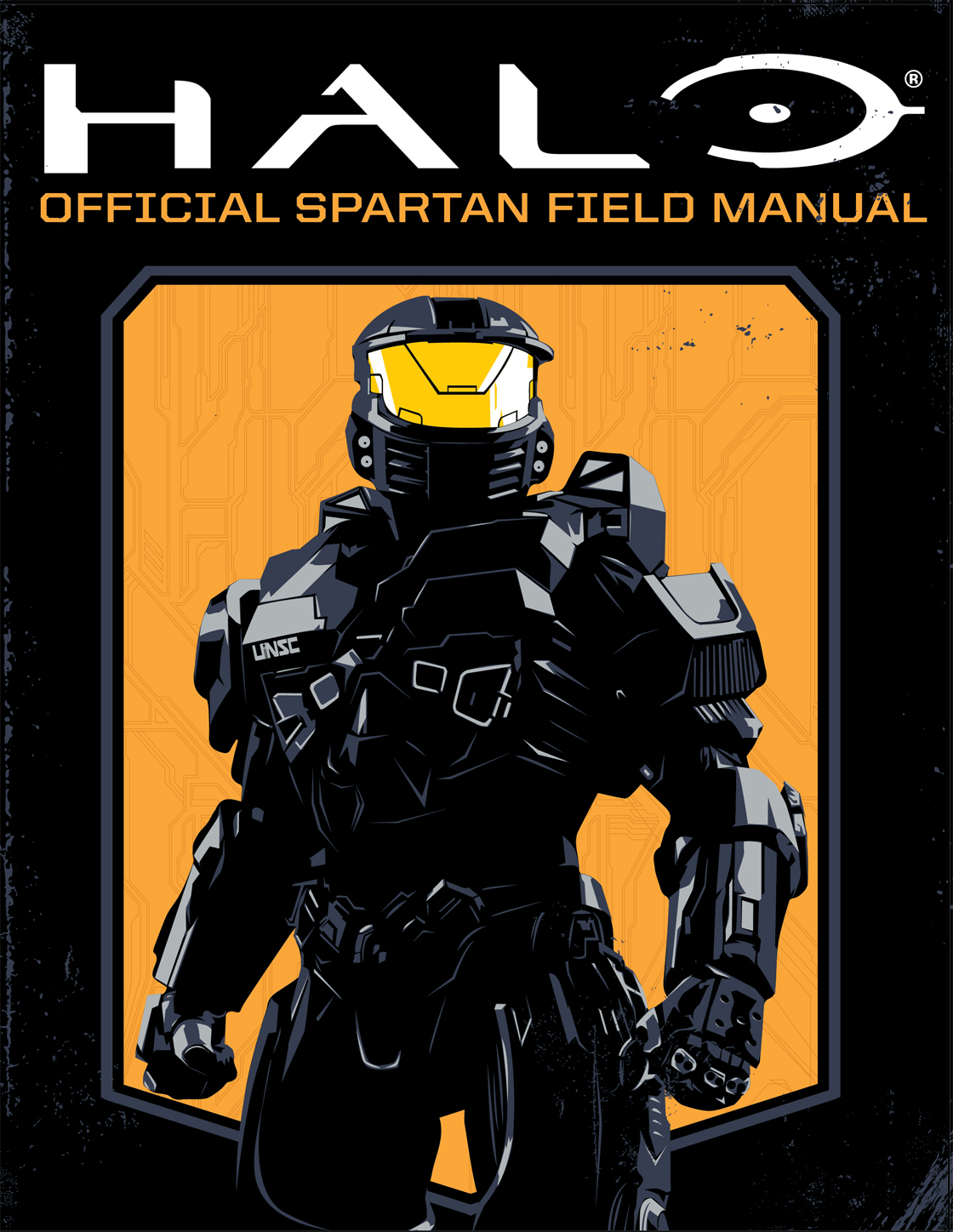 OUT HERE IN THE FIELD
This week a new addition to your Halo reference shelf became available thanks to our friends at Scholastic. The Official Spartan Field Manual is an in-universe guide that provides detailed elements of the UNSC and Spartan Branch.
Positioned as an official document disseminated to all newly augmented Spartan-IV recruits, the Field Manual give fans of all knowledge levels unique insights into the inner workings of a 26th-century human military force.
It's a great jumping-in point for younger or newer fans, but it also provides some pretty awesome details directly aimed at long-time and canon-curious community members.
The Official Spartan Field Manual is available now and you can grab yours today.
Also, for fans looking for more info and an even deeper dive into the details and development of the book, stay tuned in the near future for a new issue of Canon Fodder that gives further insights into the subject at hand, as well as a special lore livestream that breaks down some of the production particulars that we've seen fans inquire about, similar to what we did a while back with the Halo: Warfleet reference book.
Sit tight, and in the meantime, get a headstart on the book itself!
FEELS LIKE JUN IN OCTOBER
This week we revealed the next iteration in Series 3 of the Halo Legendary Crate – introducing the "Scout" themed crate, featuring Jun-A266 as the next exclusive Halo Icons figure. Make sure you grab yours!
COMMUNITY SPOTLIGHT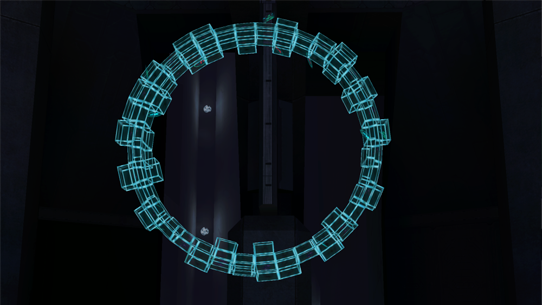 As always, make sure you go and check out our latest Halo Community Spotlight, which came out last Thursday. It features another incredible selection of amazing community-created content, all very much worth your time and attention.
And speaking of community content, your own humble penman was asked by oft-featured community member haruspis to provide some answers for a Q&A he put together to help celebrate his amazing blog's 5th anniversary! Check out the interview here, and make sure you give his space a solid perusal – there is some really awesome content there, so go read it!
And with that, we bid you farewell for a short spell.
Until next time… Live well, play Halo, and try to assume the best in people.
<3 Grim