Wait... Okay. There we go! It looks like we had some interference there for a minute. That was weird. Welcome to yet another Community Update, where we touch on everything happening around the franchise. There's been quite a bit going on recently, so let's jump into the thick of it!
Stronger together
Recent events have shown us that we could all be a little nicer to our neighbors. By listening, learning, and empathizing with one another, we can begin to build better and stronger communities. At 343 Industries, we've taken this to heart and are stepping into action.
Pride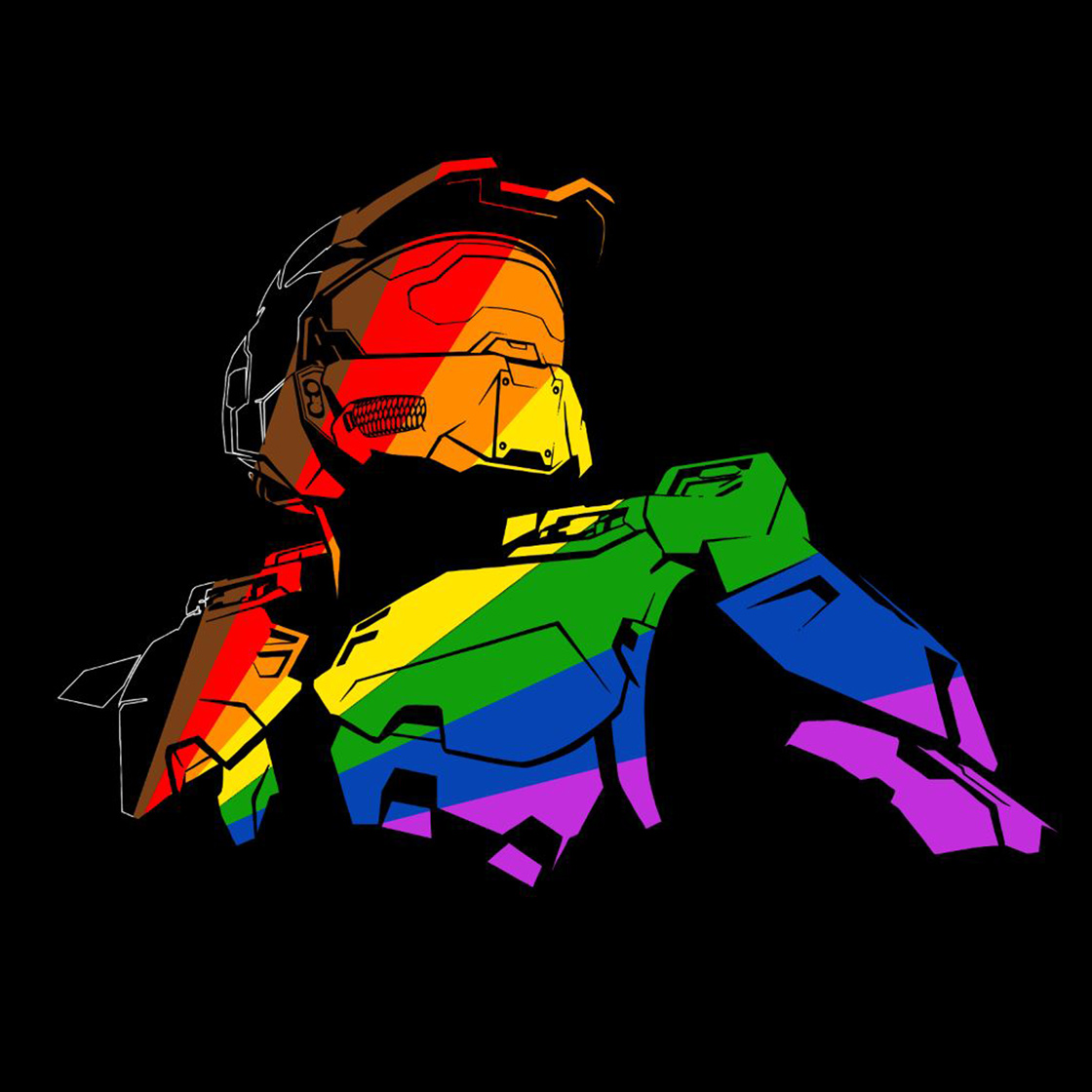 June is Pride Month here in the United States, a month when the LGBTQ+ community comes together to celebrate and be recognized for who they are. Here in our studio we celebrate our colleagues, the greater Seattle community, and all our LGBTQ+ fans.
As part of that celebration this year, we've added two Pride nameplates to Halo: The Master Chief Collection. Players can unlock these by playing a game of MCC on Xbox One or PC before July 24th at 5pm PT.
Additionally, if you'd like to celebrate or show support for the LGBTQ+ community outside of the game, you can download and rock these Halo-themed Pride Emblems online: aka.ms/343Pride2019Emblems
Black Lives Matter
At 343 Industries, we stand united with our Black colleagues, friends, players, and communities of color in the fight for justice and equality. We unequivocally believe Black Lives Matter.
To support this statement with more than words, we're donating 100% of proceeds from all REQ Pack purchases in Halo 5: Guardians from June 19 (Juneteenth) through July 19, 2020 to the NAACP Legal Defense and Educational Fund.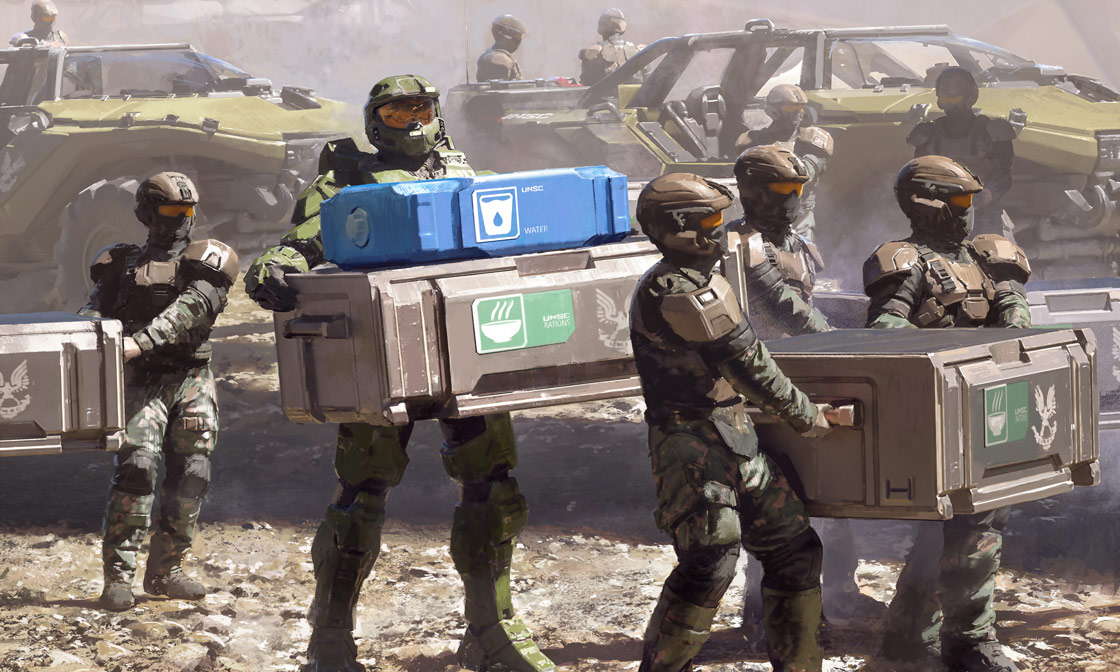 We're also be bringing back our Black History Month nameplate for players who play MCC between now and July 5 at 5pm PT.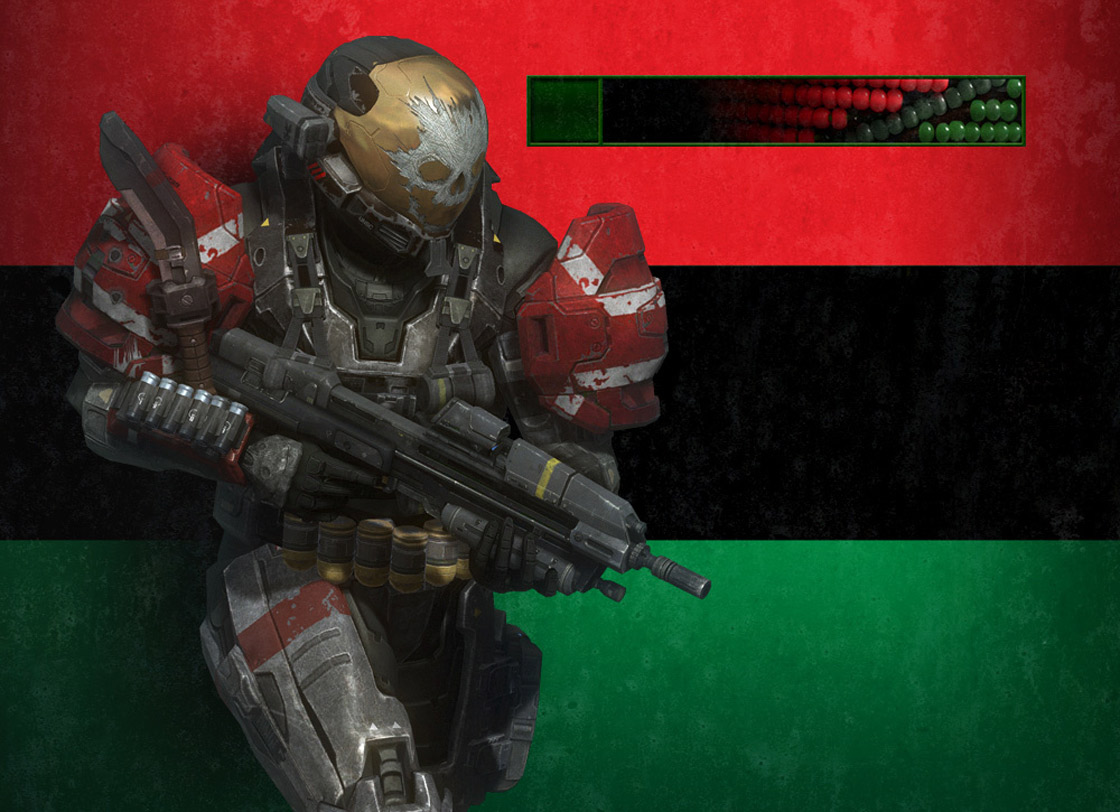 Since we all share this small planet and none of us are travelling to Halo rings yet, there's no reason not to love and respect one another. Be excellent to each other.
Halo: The Master Chief Collection
Halo 3: ODST Firefight
Prepare to drop! Halo 3: ODST Firefight will be coming to Halo: The Master Chief Collection – on PC and Xbox One – later this Summer.
Already own Halo 3: ODST for MCC? The addition of Firefight to Halo 3: ODST in MCC will come at no extra charge. When it becomes available, your game should update to add it in without any fuss.
Don't own Halo 3: ODST for MCC? This addition does not change the $5 USD cost of Halo 3: ODST across all platforms. If this announcement is exactly what you were waiting for, here are some helpful links to where you can pre-order it for PC via the Microsoft Store or Steam.
Halo 3 PC Flight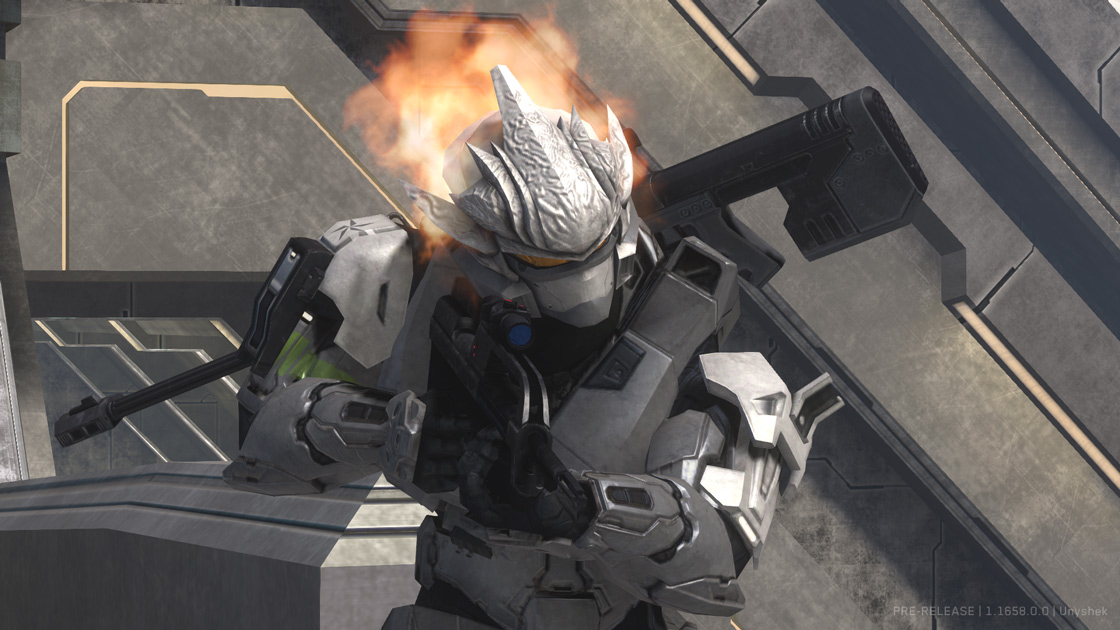 Halo Insiders have been playing Halo 3 flighting builds on PC for two weeks, and the feedback has been great so far. With tons of Halo 3 content, including Campaign & Multiplayer, we've seen Insiders hammer away at pretty much everything. A few may have even found a few breadcrumbs of things to come. That said, a few of my personal favorite features covered in this flight are:
Customization: Updated customization will be available for Halo 3. This includes being able to select specific armor pieces. In the screenshot above I'm rocking a Hyabusa helmet, different shoulders, and the flaming armor chest piece. It also means being able to displaying your emblem on your shoulder and armor detail colors in-game.
Forge: Forge will be available for players during this flight. This includes new physics properties, like being able to set an object to 'Phased' so it can merge easily, and tons of new Forge objects.
Theater: Theater will be available for use with Mouse & Keyboard for Halo 3.
Challenges: The complete Challenge System, including the Challenge Hub screen, are available for the first time in this flight.
If you're unable to jump on and give the flight a go for yourself, you can usually find someone streaming it under the MCC directory on Twitch.
Halo Esports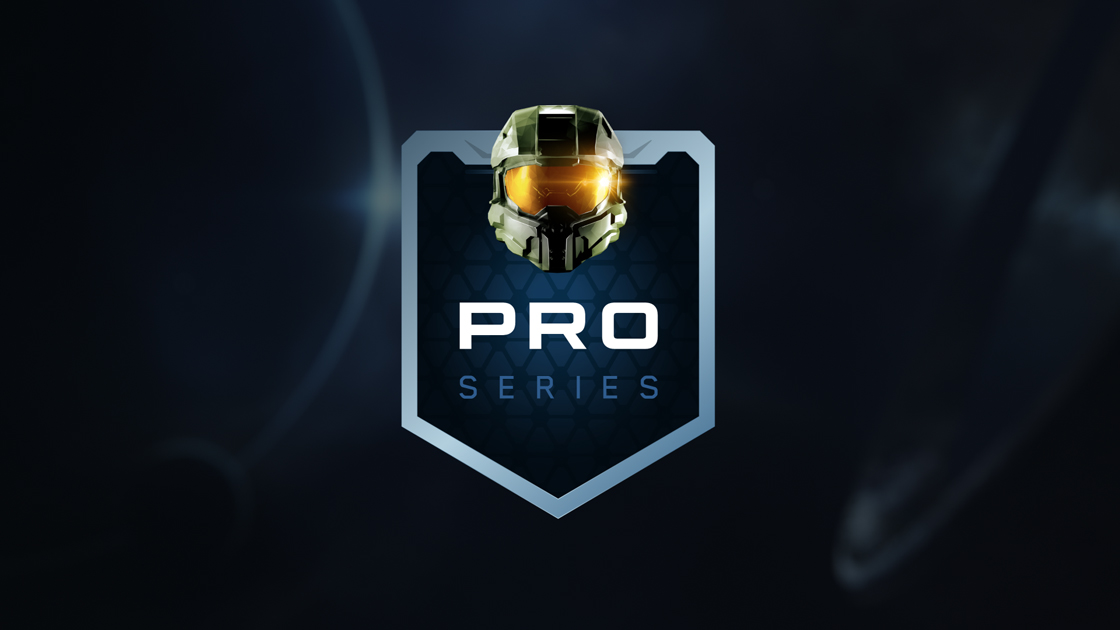 MCC Pro Series
The MCC Pro Series, our new online tournament series for pro players and amateurs, will be hosting its third Pro tournament this Saturday, June 27. This past weekend we saw Status Quo, consisting of Flamesword, Jimbo, Stormy, and Squallaye, win the third Open tournament. That means they, along with the seven other teams in the Top 8, have qualified for this weekend's Pro tournament and will have to go head-to-head with the best in the game on Saturday.
OVerall FORMAT
The MCC Pro Series uses a pretty easy format, but I wanted to outline it again for anyone that may have missed it before: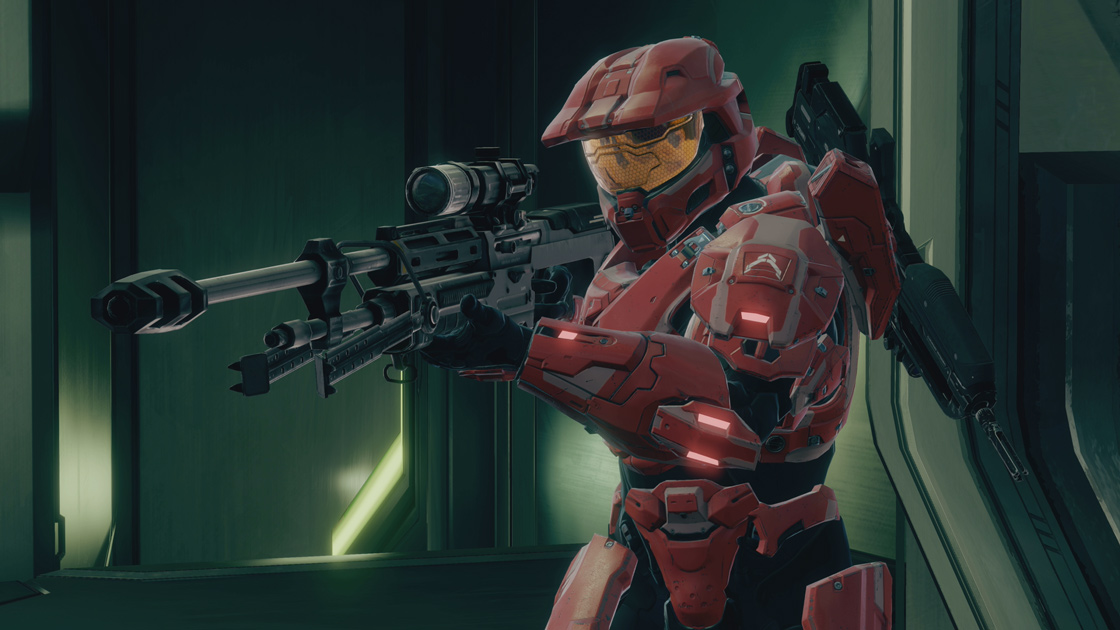 Open tournaments and Pro tournaments will alternate every Saturday
The Top 8 teams from each Open will then face-off against the Top 8 teams from the previous Pro tournament in a 16-team Pro tournament the following weekend.
REMAINING Tournament Dates
June 27 (Pro)
July 4 (Holiday, no tournament)
July 11 (Open)
July 18 (Pro)
REGISTRATION & BRoadcast
With the format of the MCC Pro Series, it's never too late to jump in and make a play for the Pro tournaments. You can register your squad for the July 11 Open tournament at aka.ms/PSRegistration and compete with other like-minded players.
Each Pro tournament, including this Saturday's, will be broadcast live on twitch.tv/Halo & mixer.com/Halo starting at 2pm PT. During that time you could tune in to the official show or stop by aka.ms/HaloMCCStreams to watch your favorite players' streams during the event. Either way, there is no doubt that you're going to see some top-tier plays!
HCS Grassroots

This Sunday, June 28, top lone wolves will face off in Halo 5 Free-For-All as part of the FFA Frenzy. Registration has already come to a close, but you can catch the action live over on twitch.tv/EuropaHalo starting at 10am PT!
On July 10, SWAT Nation is hosting a 2v2 SWAT tournament dubbed the Summer Night Classic. Registration for this event will be open until the day before, but you should always make sure to sign-up early and secure your spot ahead of time. You can find all the details here!
Halo 5: Guardians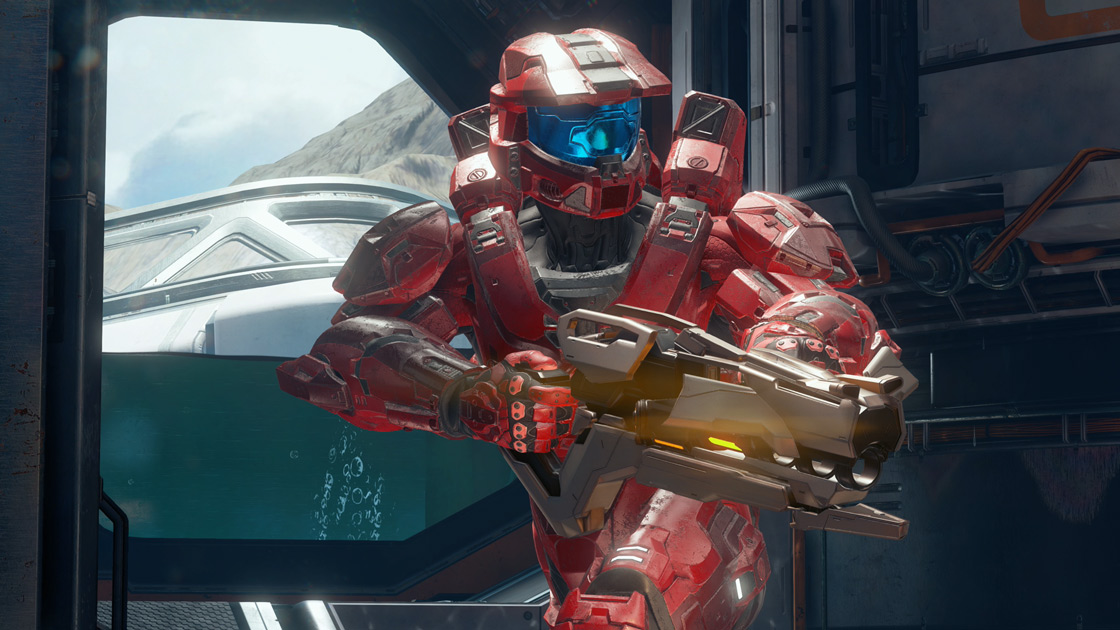 On top of our REQ Pack initiative for the NAACP Legal Defense & Education Fund mentioned above, the Halo 5 Sustain Team has been busy building out the schedule of playlists. They've also recently launched a brand-new Solo Queue Team Arena playlist in Ranked, which will help us gather even more data from our matchmaking services while giving you the chance to search alone and avoid premade squads.
Upcoming Calendar
JUNE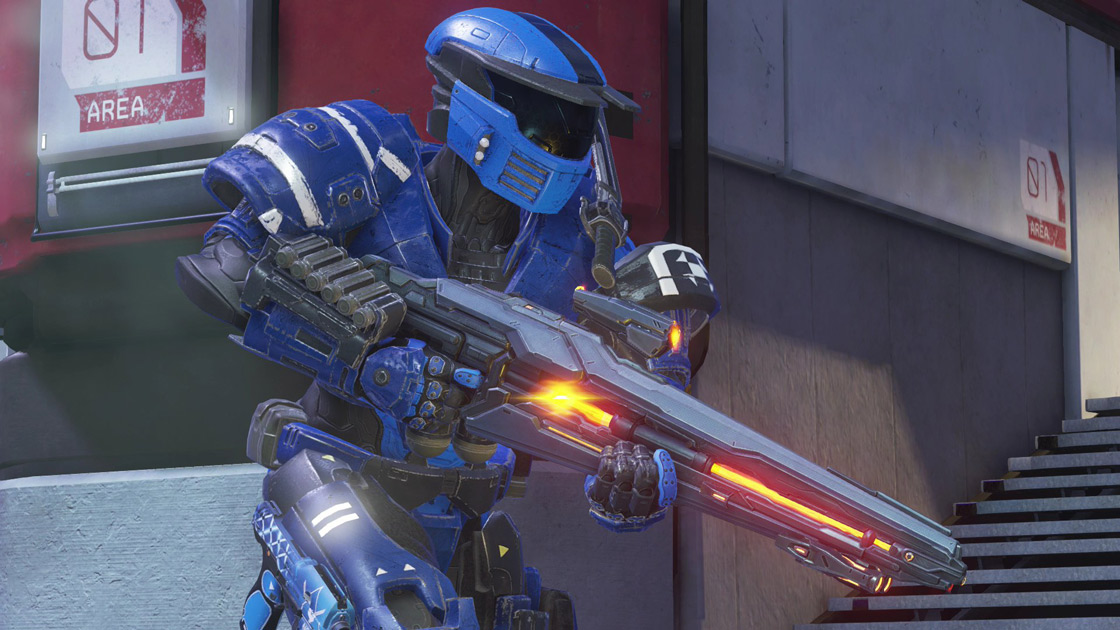 June 25: Forerunner Slayer rotates in for Core Play
June 25: Warzone Turbo goes live for the weekend
JuLY
July 2: Evaluate health of all Ranked playlists*
July 2: Shotty Snipers rotates in for Forerunner Slayer
July 2: Warzone Turbo through 4th of July Weekend
July 9: ODST Slayer rotates in for Shotty Snipers
July 16: Rock 'n' Rail rotates in for ODST Slayer
July 16: Warzone Assault goes live for the weekend
July 23: CE Anniversary Throwback rotates in for Rock 'n' Rail
July 30: Roaming King rotates in for CE Anniversary
July 30: Warzone Turbo goes live for the weekend
*As mentioned in our last Community Update, we'll be keeping a close eye on the performance of our Ranked offerings, including Free-For-All and the newly added Team Arena Solo Queue playlist.
If you want to learn more about how we find ideal matches in Halo 5, be sure to give Josh Menke's 'Matchmaking & Ranking FAQ' a read!
Halo Gear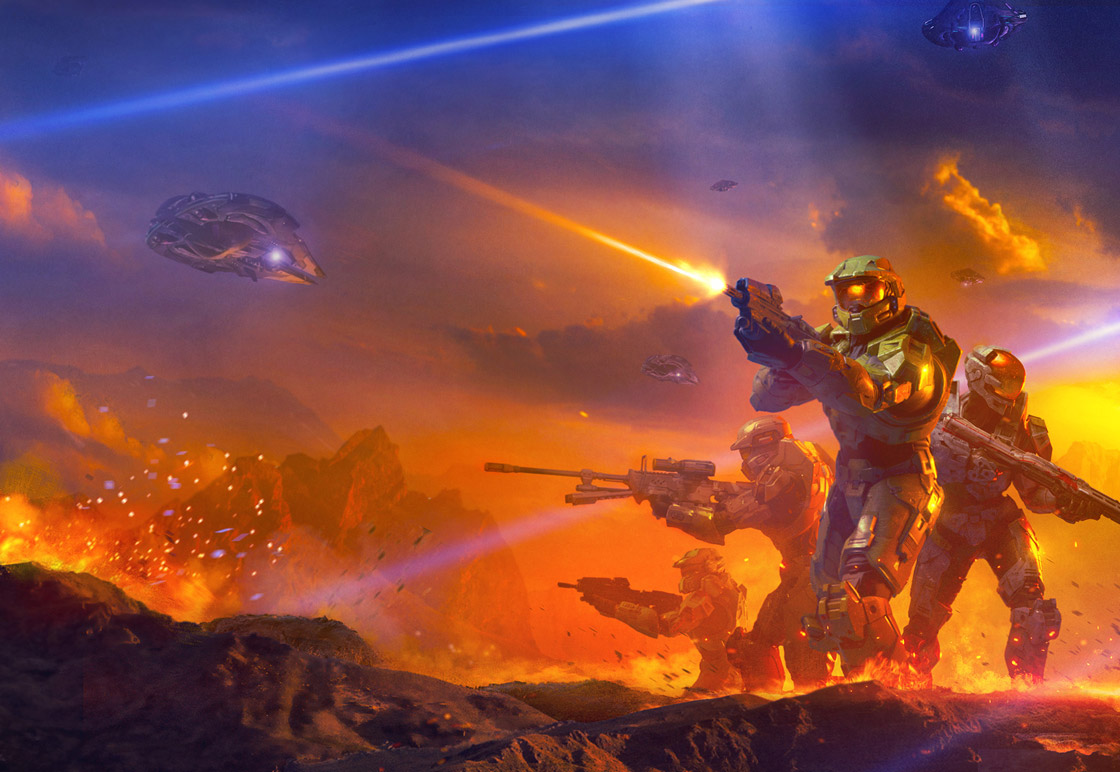 Both a new Master Chief novel and artbook covering Halo Infinite are hitting store shelves later this year and available for pre-order today!
Halo: Shadows of Reach
After the events of Halo 5: Guardians, Troy Denning takes Blue Team back to the planet Reach. I know this is going to be an automatic pick-up for me and if it is for you too, you can secure your copy by using any of these three online retailers:
The Art of Halo Infinite
As much as I'd love to share a sneak-peek of this, for now I can only say that this will be a fantastic hardcover to add to your collection. If you expect Halo Infinite to be as beautiful as I know it will be, then you can jump on pre-ordering it today using aka.ms/ArtOfHaloInfinite!
Employee Spotlight: Ryan Davison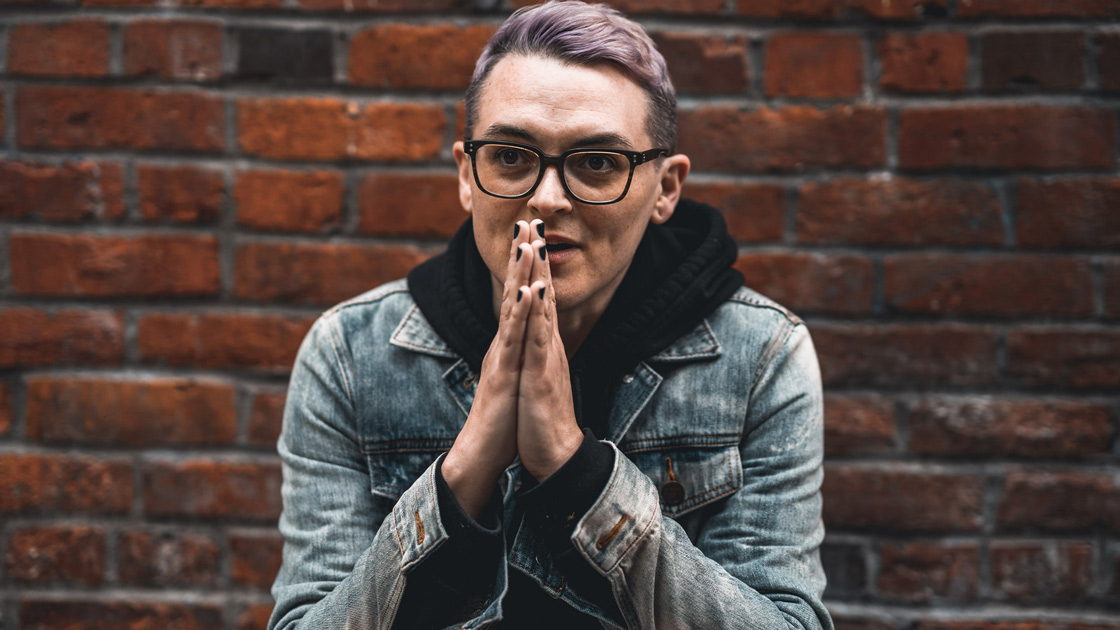 Ryan Davison, a Hardlines Manager on our @Halo Gear team, is responsible for getting your favorite Halo stuff, from an artist's imagination, all the way to your collectible shelf. An 8-year veteran at 343 Industries, he's left his mark by bringing Halo toys, collectibles, hardware accessories, and more to life.
You can get to know him better, follow his journey to the studio, and see what he does on the Halo Gear team in our latest 343 Employee Spotlight!
Art
The concept art I dropped on Twitter a few weeks ago comes from Halo 5 and features both Blue Team and Fireteam Osiris posing and ready for battle. It's a well-composed shot, showing off all the playable characters in H5 and I thought it would be worth sharing out to everyone in 4K. Feel free to save this art by clicking on the links (or the art itself) below!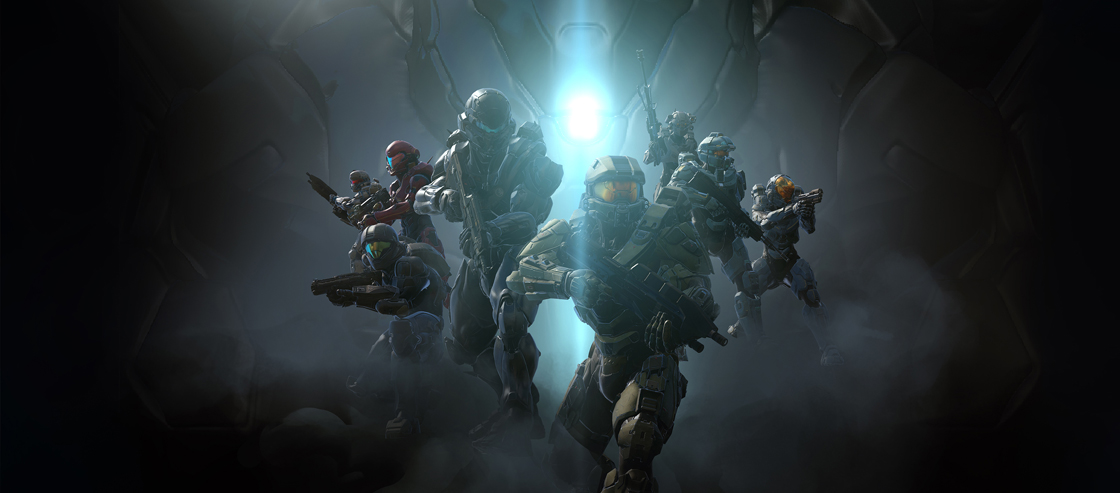 And since that Halo 5 art was already released, I also wanted to share another piece with all of you. I released a version of this Halo 2 concept art in a Community Update back in May 2019, but also wanted to share its partner asset. Much like the picture above, you can save it for yourself just by clicking on the links (or art) below!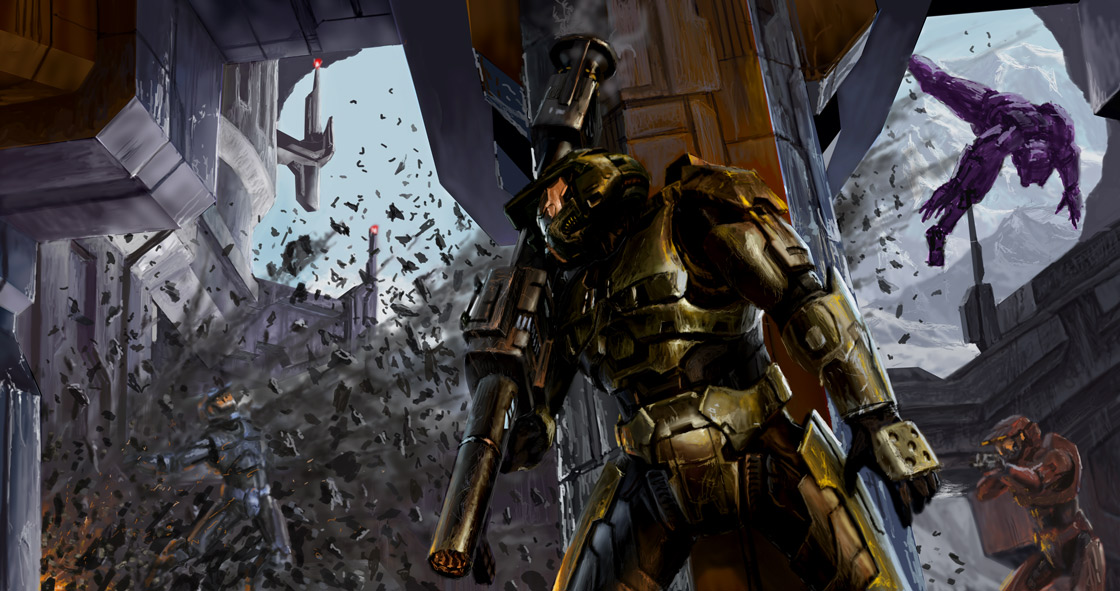 Thanks for joining us for another Community Update, and please continue to stay home and stay safe whenever possible.
Until next time,
Related
---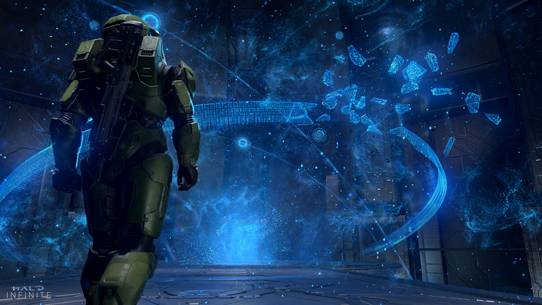 Halo Community Update
By Unyshek -
It's Community Update time, which means we're diving into the latest and greatest Halo news from around the franchise – from past to present. We'll be discussing Halo 3's upcoming launch on PC as part of Halo: The Master Chief Collection, Halo 5: Guardian's future offerings, and what you can expect from Halo Infinite during the Xbox Games Showcase on July 23. Buckle up, it's going to be a good one!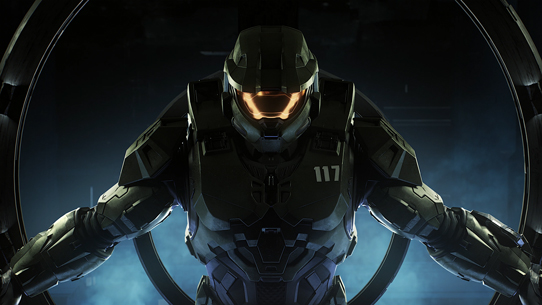 Halo Community Update
By Unyshek -
In the past two weeks we've unveiled Halo Infinite, launched Halo 3 on PC as part of Halo: The Master Chief Collection, helped raise money for a good cause, released tons of Halo gear, and so much more. Since this is a pretty hefty Community Update, let's jump right in!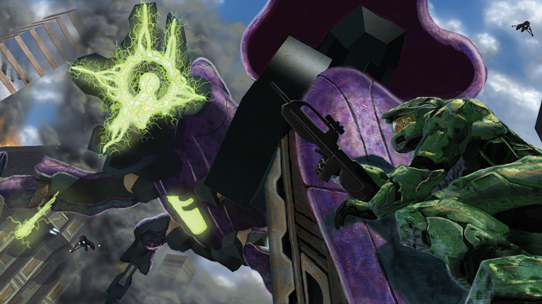 Halo Community Update
By Unyshek -
In this week's update, you can expect information on Halo 2: Anniversary joining Halo: The Master Chief Collection on PC, Halo Esports, Halo 5: Guardians, Halo Infinite, and more. It's going to be a good one, so let's get to it!