Another alternate Thursday is here and that means it's the best time of the week – Community Spotlight time! Prepping Spotlights always reminds me a bit of a "Choose Your Own Adventure" kind of story because there are so many paths to great content. This week there was an absolute abundance of community submissions and that makes me a happy cookie. So without further ado, let's check out this edition of the Halo Community Spotlight!
CRÈME DE LA CRÈME
At some point, we've all opened up MS Paint (RIP) and doodled around and made some...well, not so masterful masterpieces. Turns out that some people, like @adair_west, are actually quite talented with Paint 3D and make us all look foolish when they just casually drop things like this on Twitter. I have no idea how you do something so incredible but by all means, please continue! I never knew how much I liked the Red Dead/Halo mashups until I started seeing them. They work so well.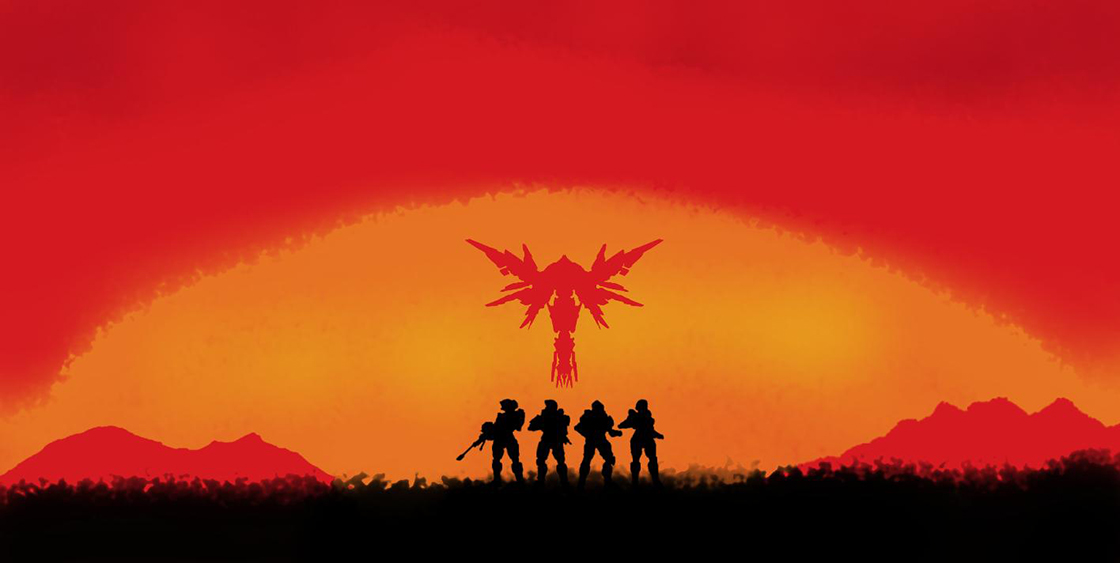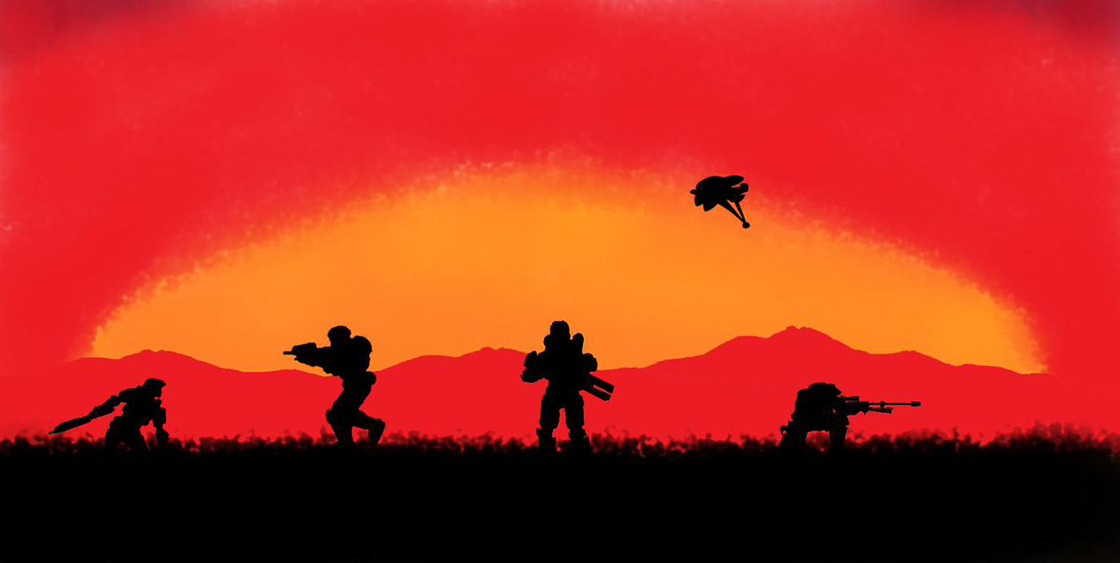 Cronuts
There's no snack time or Spotlight Soundtrack™ this week but I have full faith in your ability to track down the hottest version of the Halo theme you could ever want or need. Hopefully these mixed up goodies can tide you over until the end!
Sticking with the mashup theme, check out @greywolfxn's Gears of War and Halo crossover. I don't know about you, but I think Marcus Fenix makes a badass Spartan.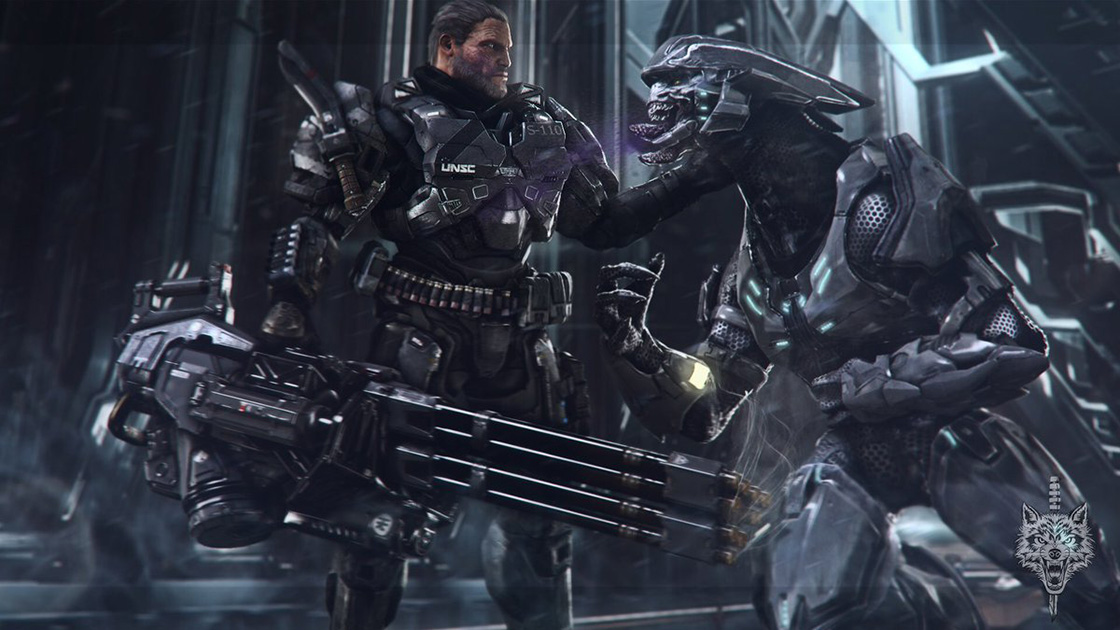 Gnasher Shotgun toting badasses aren't your ideal crossover? Well please hold @Travless' Nuka Cola while he turns out VaultChief. 👍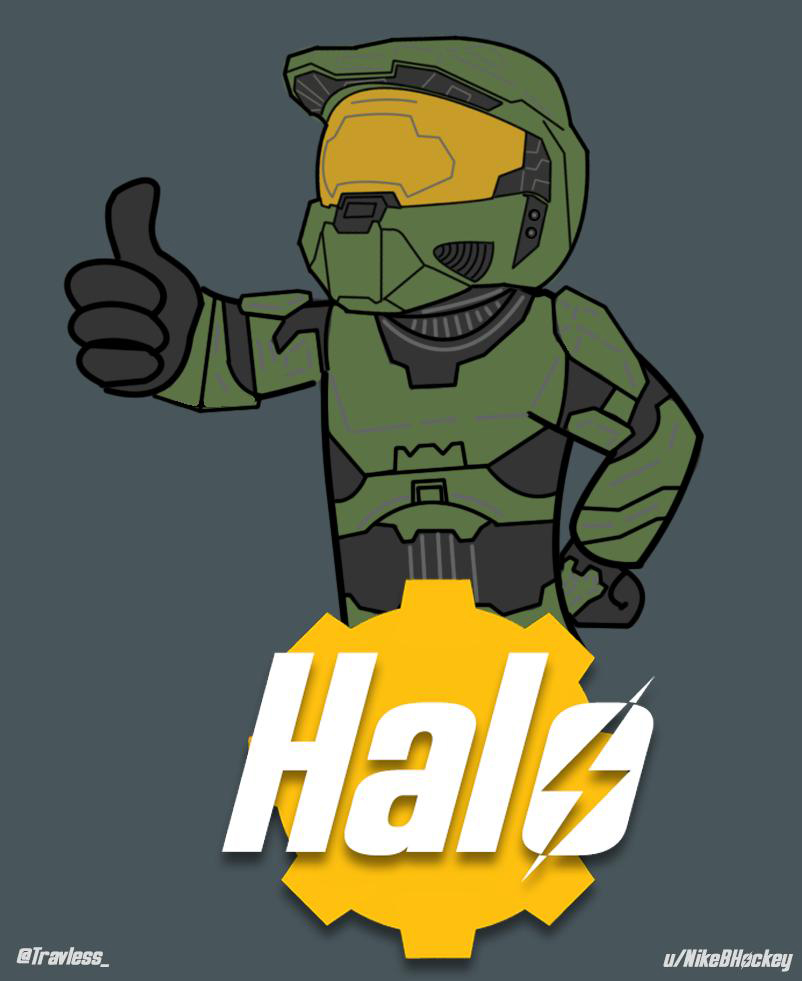 Wait. What do you mean you don't care for Wasteland crossovers either? Okay fine...How about Covenant drawn in the style of Hollow Knight? I hope that's okay because /u/blindvalkyrre's work is absolutely precious. Don't get me wrong, I wouldn't want to stumble across these guys in a dark corner or something, but they're still so cute!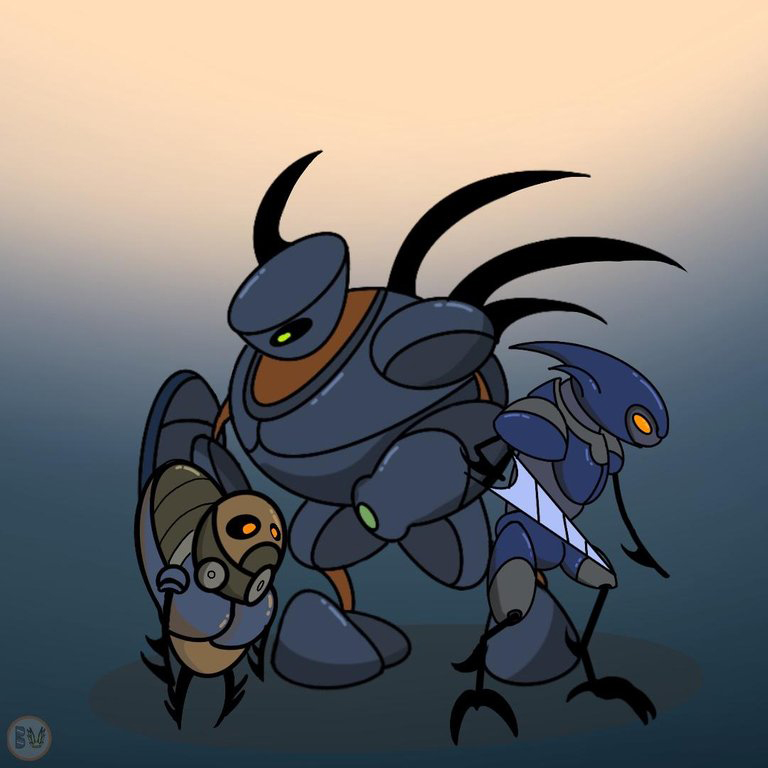 Not to be outdone, /u/LeanFoo decided to combine three games in one awesome work of art. Doom, Metroid, and Halo all in one! This is so good!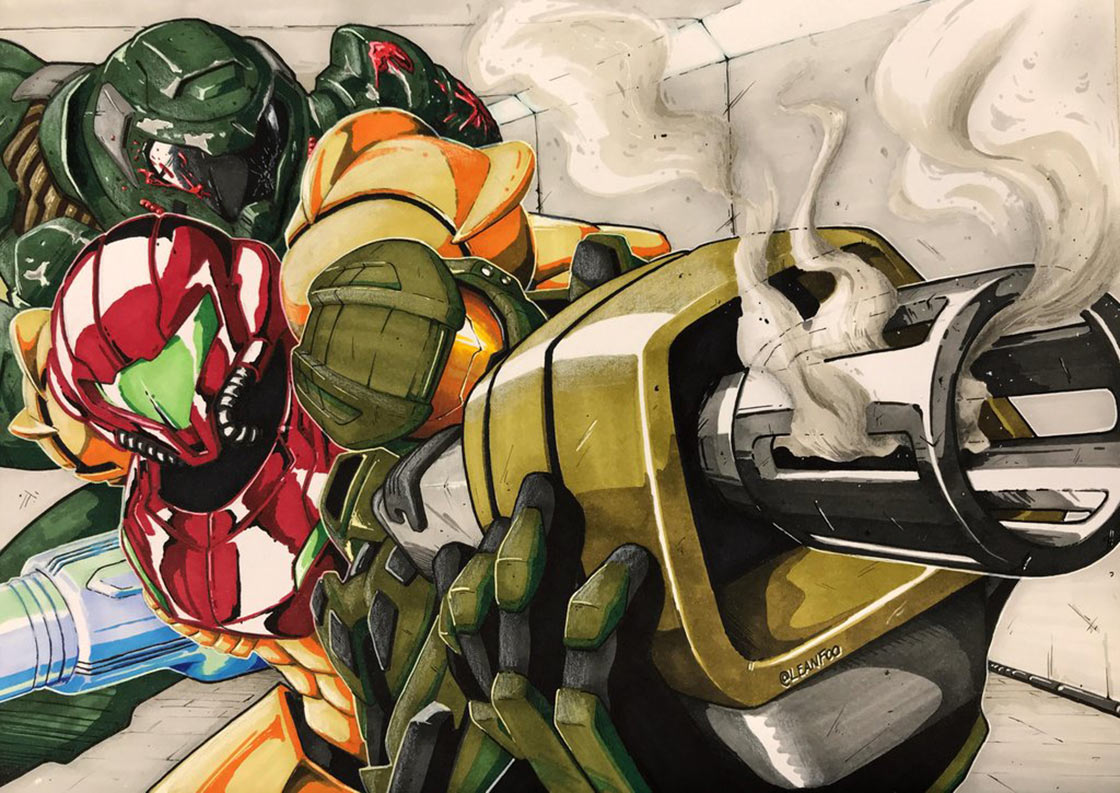 Snicker's Doodles
If you aren't a fan of mashups or crossovers, then this section is full of Halo goodies just for you.
We've all been in this position in campaign. You gotta get from point A to point B but there's all sorts of things in the way, like Grunts and Elites. So you do what any self respecting Spartan would do - you sneak by like @spartan9051 is demonstrating here. (In all honesty, I'm the one running and gunning and forgetting I can be sneaky sneaky in Halo causing a lot of people in my party to go, "Sam whyyyyyy!" Oops.)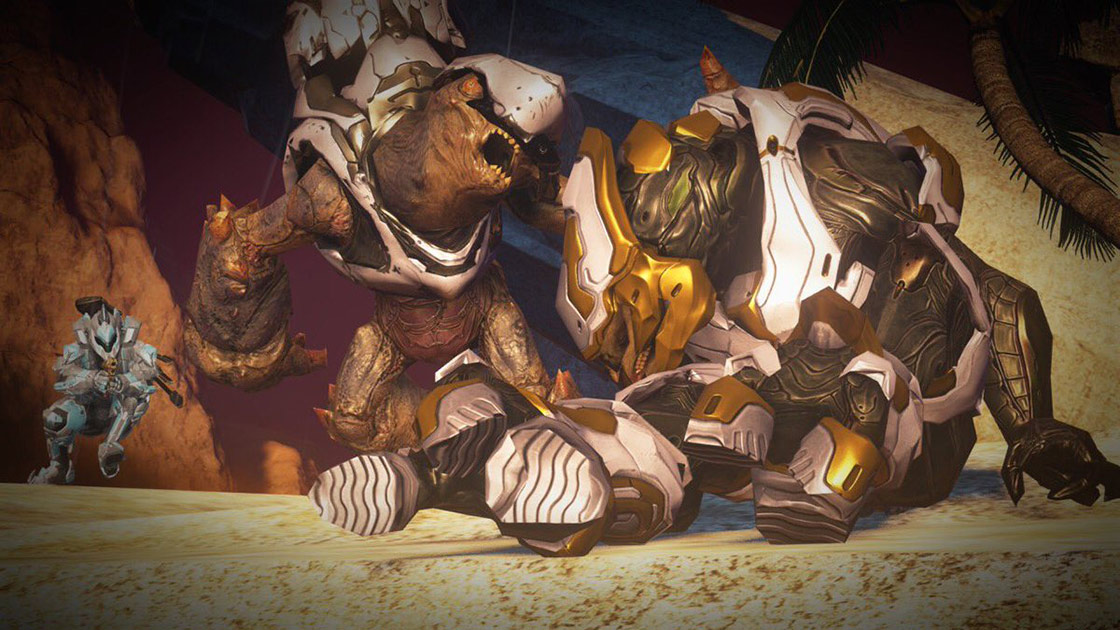 Speaking of Grunts, please don't leave things around if you don't want your Grunt chewing on them otherwise you end up like @Crespo_2006 here and having to fish it out. I have a dog so I can totally relate and empathize.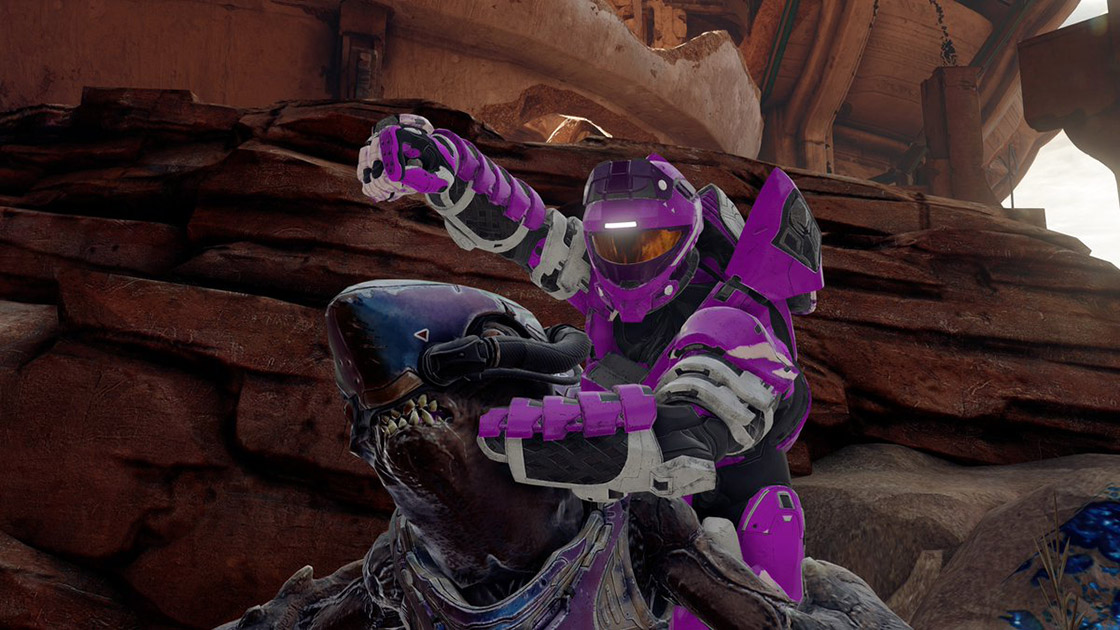 Some people like to snap photos of sunrises or sunsets. @ChristianPreje2 likes to memorialize the time the Pillar of Autumn blew up over Silent Cartographer. I haven't checked with him, but I'm pretty sure this is Michael Bay approved.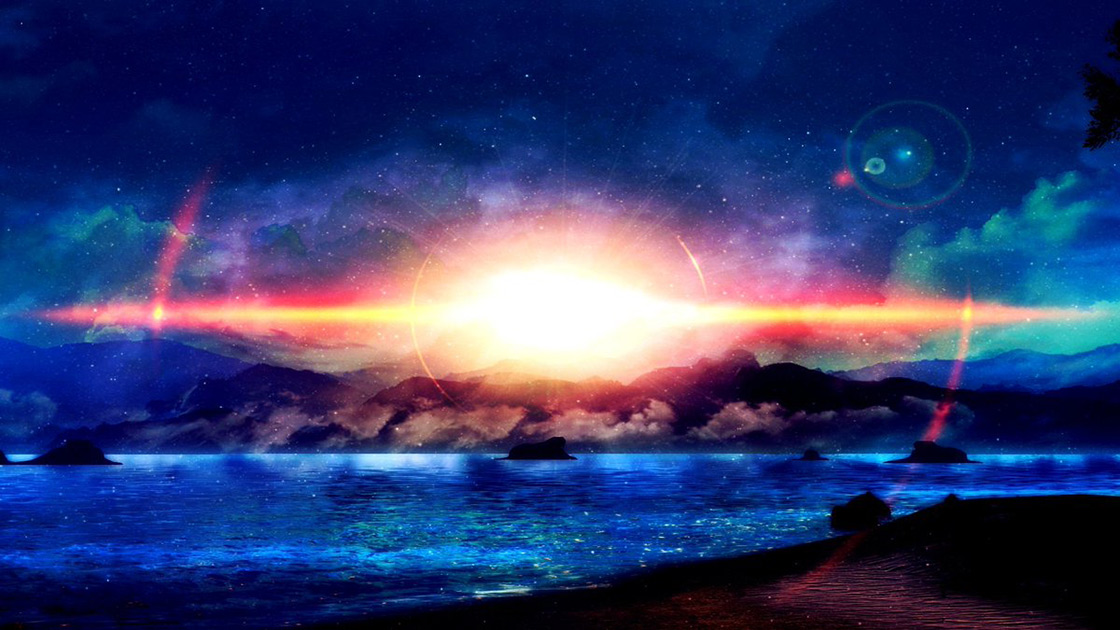 We've seen what some of you are capable of making in Paint, turns out you also deliver in Krita. /u/MilkyBleeps brings us his version of The Silent Cartographer.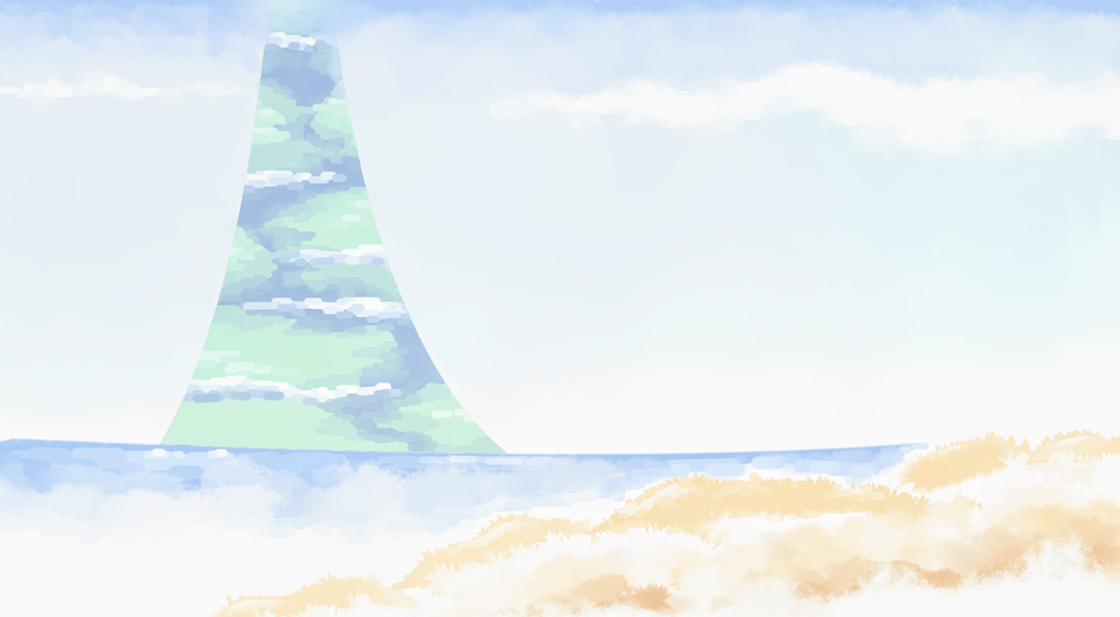 While Silent Cartographer is arguably the most quintissential Halo mission, my personal favorite goes to Halo: Reach's New Alexandria. When I saw @Taiga_Whitt's screenshot, it made me think about all the times I've stood on the map and looked around at the landscape as well. I can't wait to play it again...this time in 4K.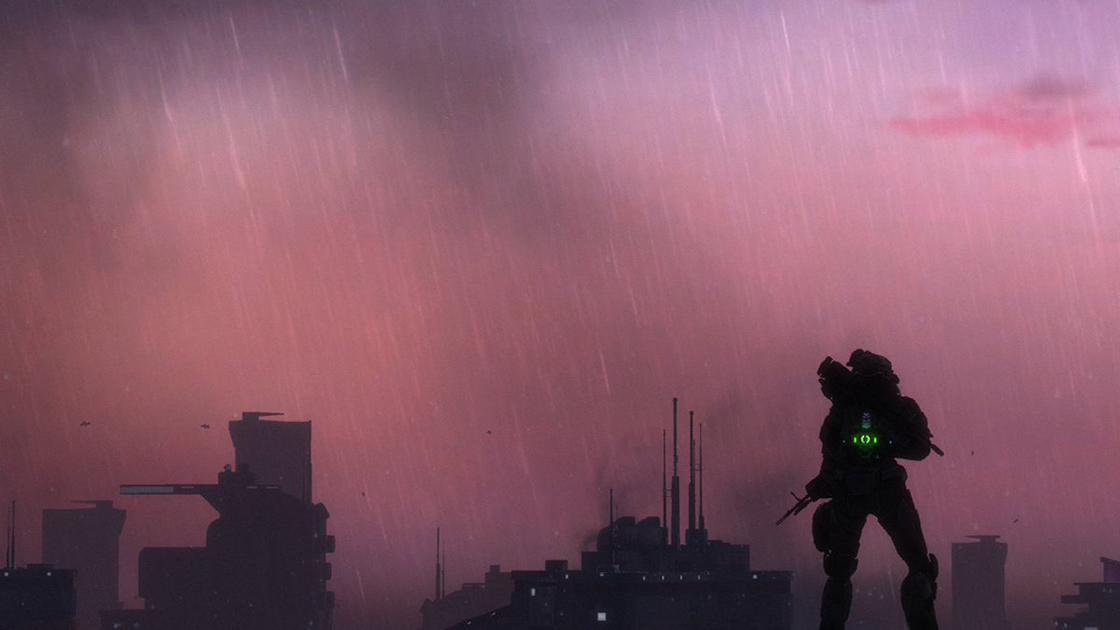 It appears @A_utm_n took Jorge-052's advice and made it count. She's ready - how 'bout you?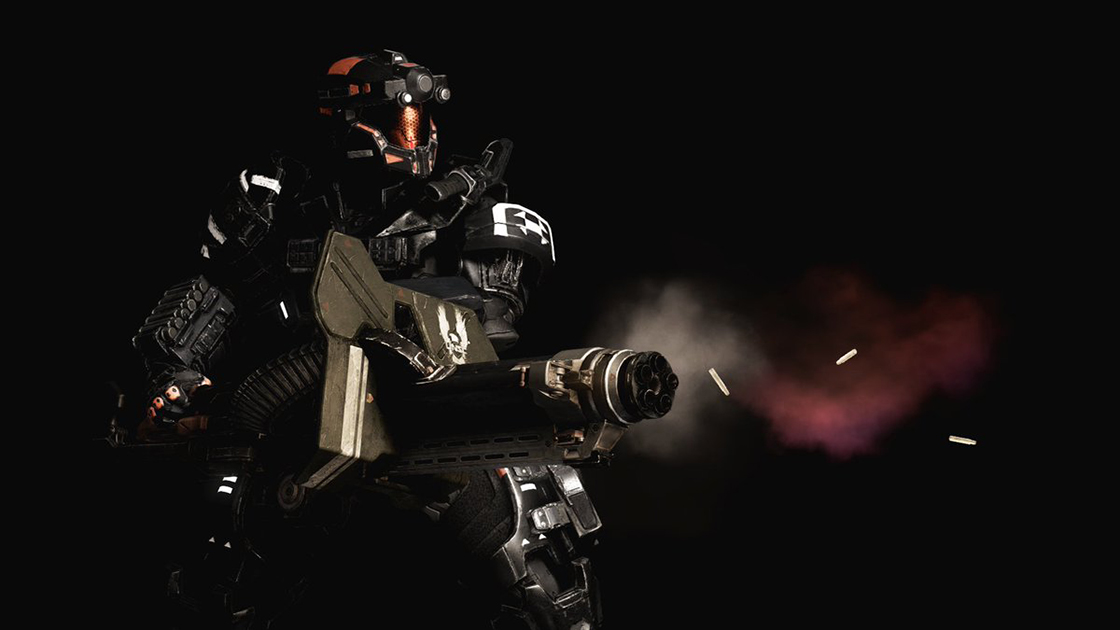 If big guns aren't your thing, how about Railguns? @krohl_the_slain seems to favor them and knows how to make them look good too.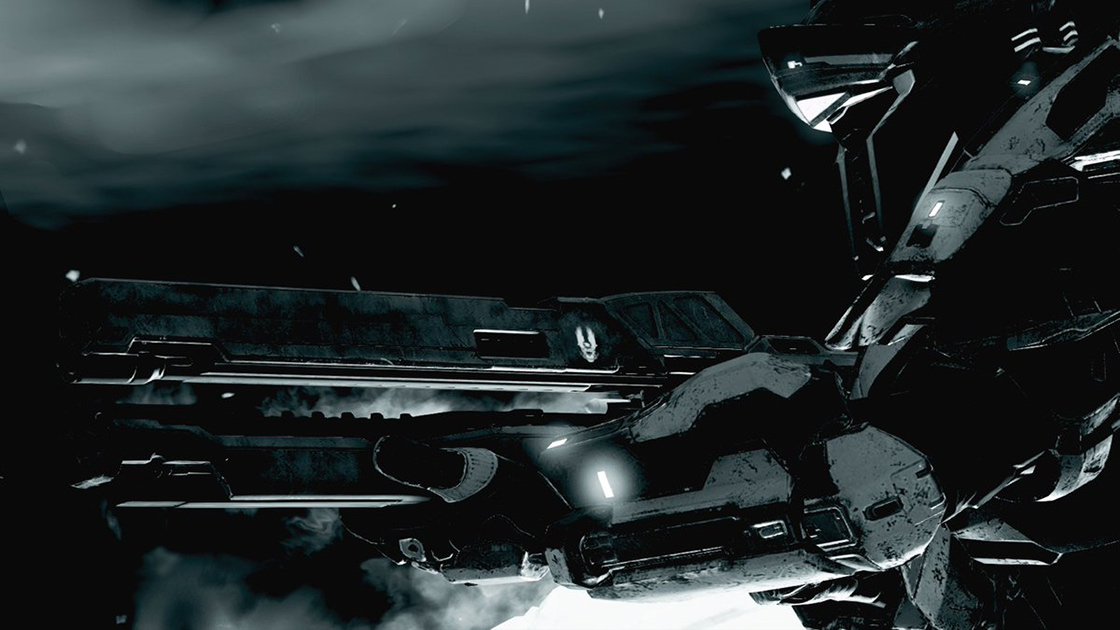 So the first time I saw one of @ohanzze's posts, I thought I found some super underground talent. Turns out, they're really really good and I'm just really late to the party.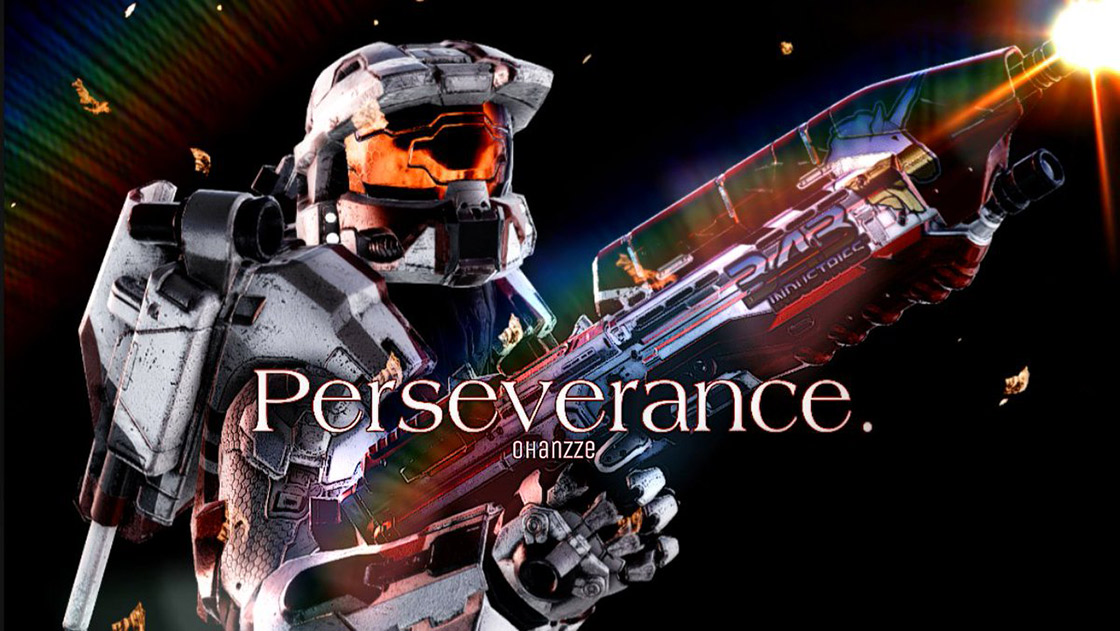 Just becasue you're on a mission, doesn't mean there isn't room for a photo-op. @xtremish made sure to capture this Spartan's good side. ✌🏻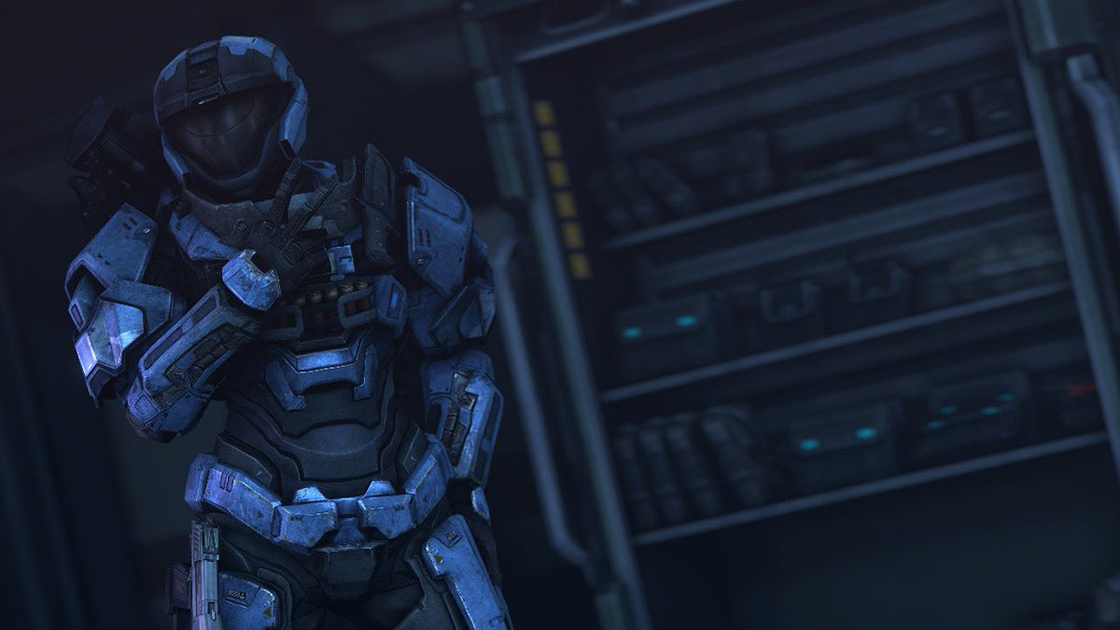 It's not just Spartans that like getting their picture taken, @Devarture224 shows us that Elites enjoy it as well. (Sidenote: Click this link and check out the improvement over time. I love seeing progress like that!)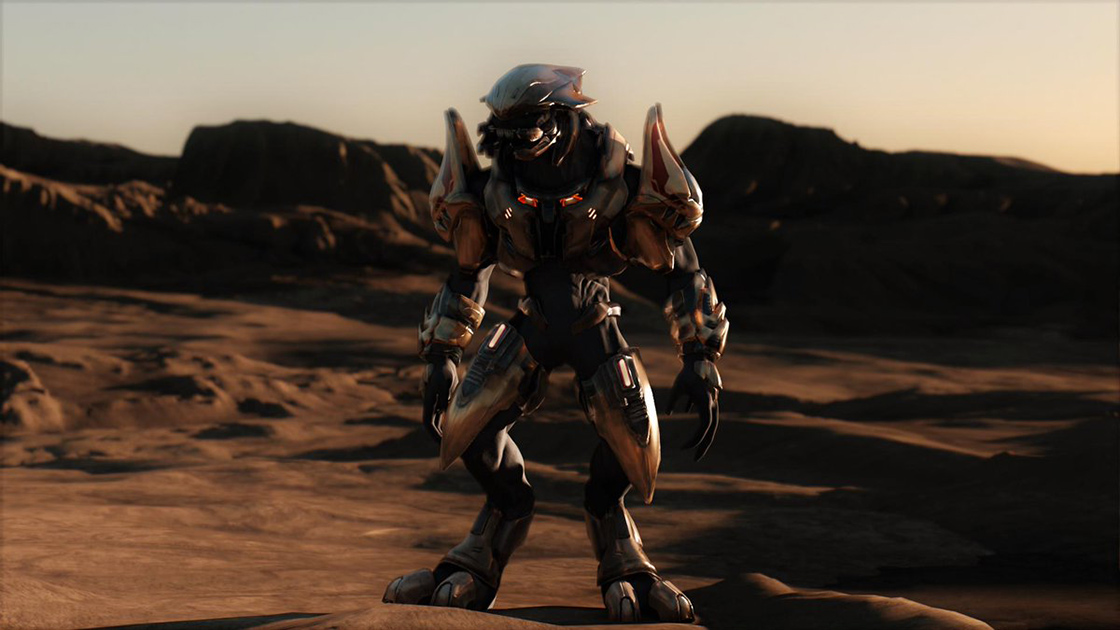 Then there's always that one kid in class who has to one-up everyone's pictures somehow. Today, that's @noah_s._ex_machina with this flashy work.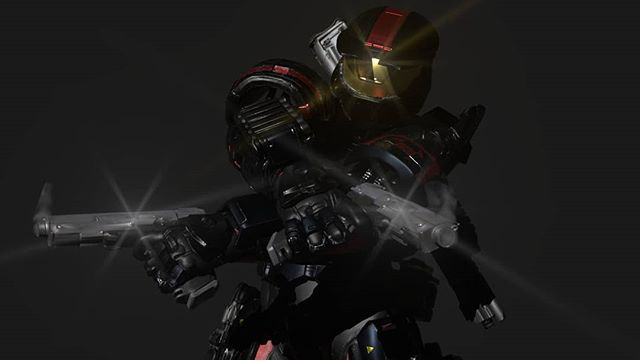 Sometimes an ODST just likes to watch the world burn...or likes to admire his handiwork against Wraiths. You'll have to ask @Rookie_425 which it is in this case.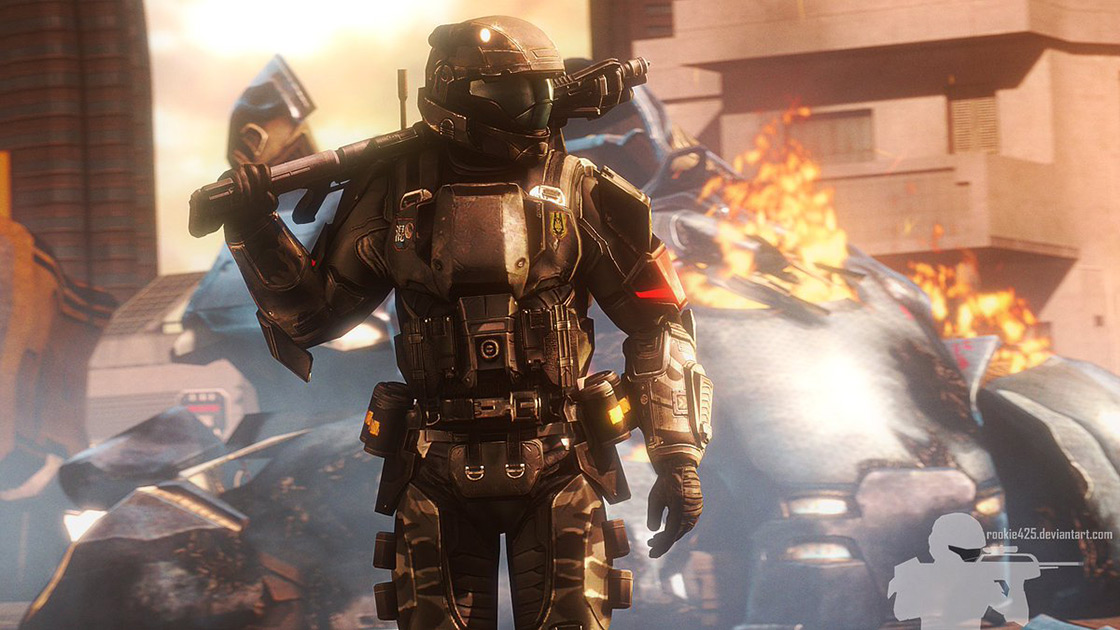 This work by @Anetheon looks like it could be straight out of a comic book. It's got everything you could want in an action panel...Grunts, Ghosts, Elites, Warthogs, Spartans, assassinations. Very well done.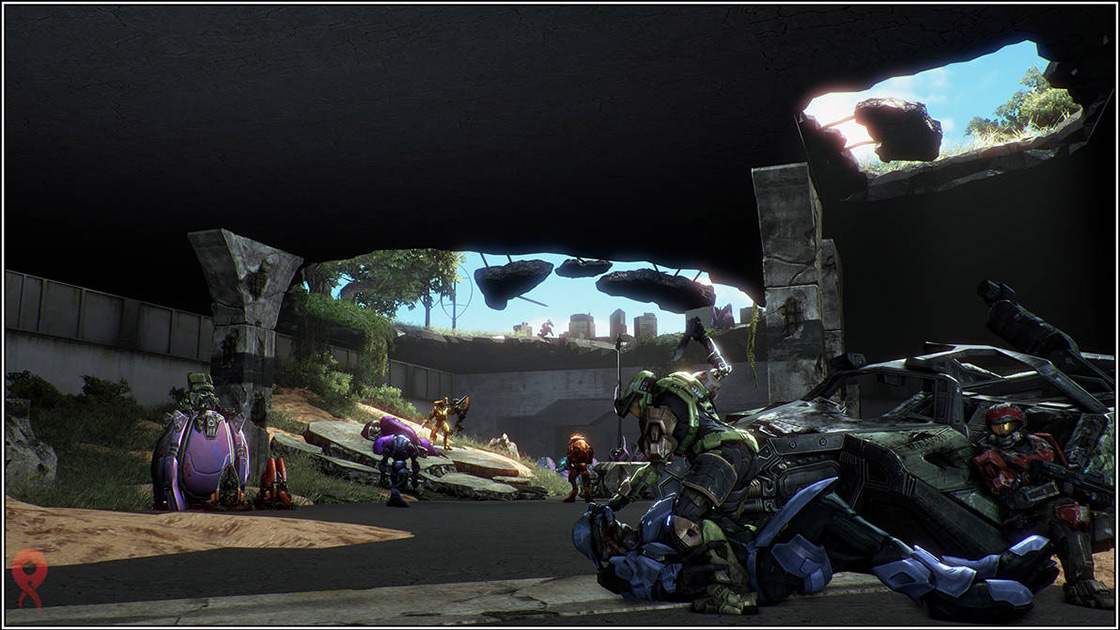 Eye Candy
Suit up, Spartans! This is the part of the Spotlight where we check out cosplay and tattoos. This week it's all cosplay, so let's take a peek!
I always forget that behind all the cosplay suits of armor and props is a lot of work. @JamesAngus117 built himself a BR and showed some of the process which I thought was really neat. Here's the beginning and the finished product.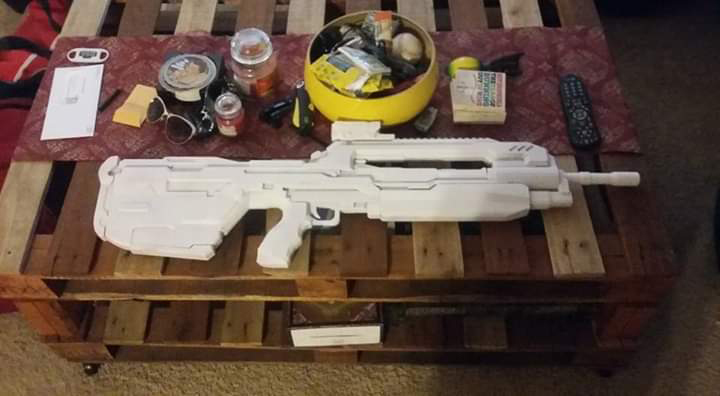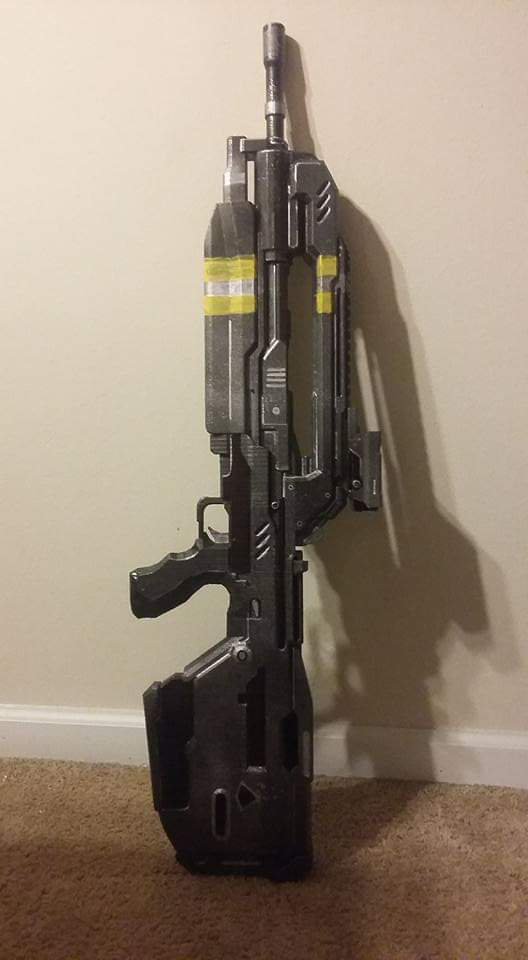 If you've ever wondered what Spartans like to do in their free time, @SonofUltramar has your answer: Apparently they like painting miniatures! He even kept his gloves on, that's dedication.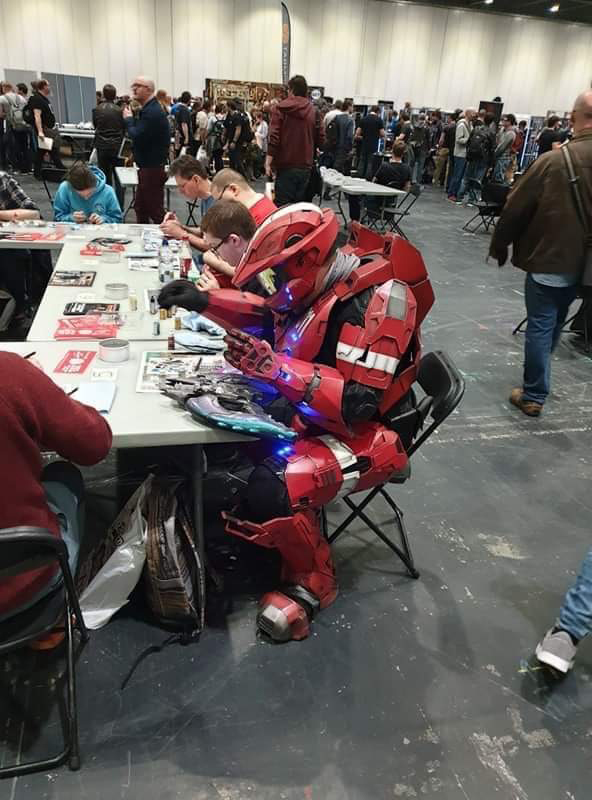 If you aren't familiar with @OlyOlyOxen_free (aka Two Penny Props) then you are missing out. Not only is the cosplay out of this world, so is the photoshop and composition.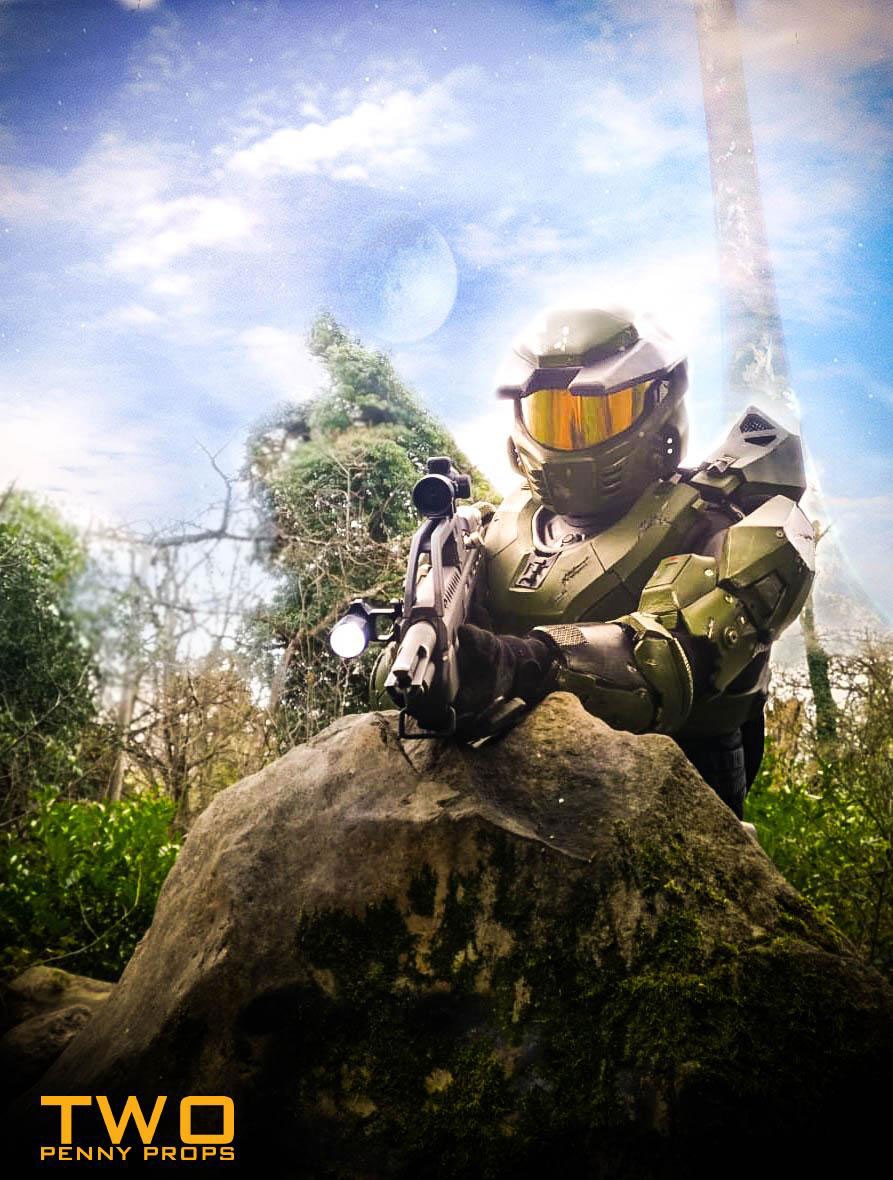 We all have our favorite pair of jeans or outfit that could use a little sprucing up sometimes. For /u/Simonsaysssss, that was as easy as adding a new helmet. I wonder if Spartan boots might be next...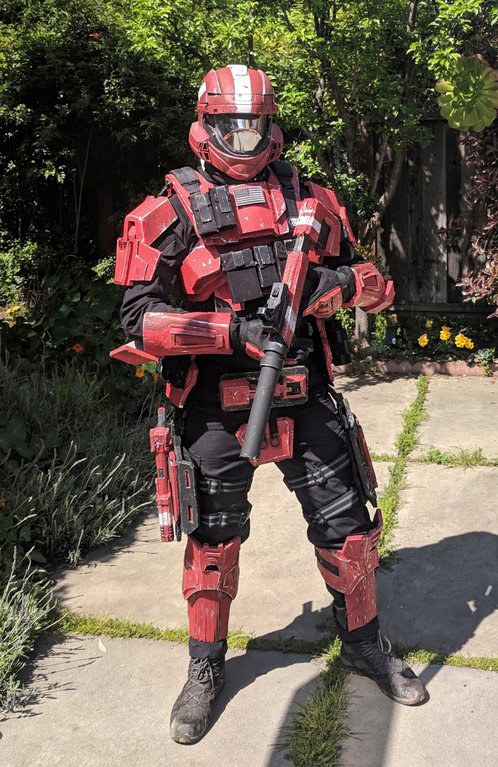 Okay okay look, I know I showed you all @fiss.of.fury's Mini Chief last week but I really couldn't pass up the opportunity to show you Mini Chief and Kat. This mother/daughter duo is just too cute for words.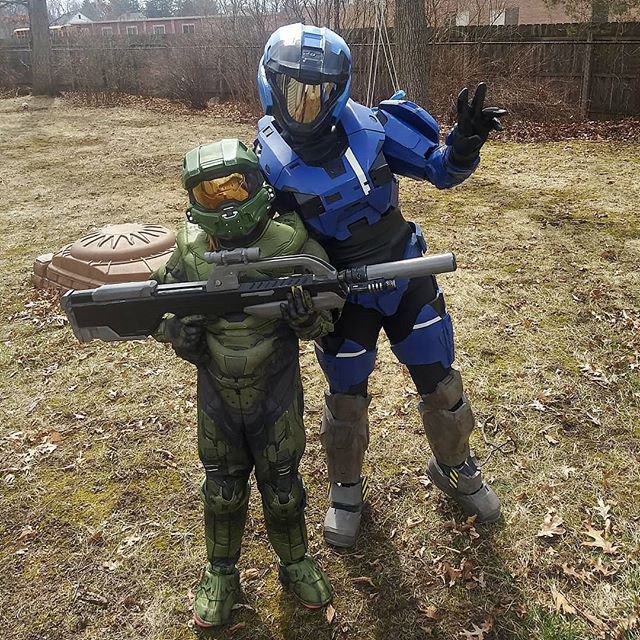 Half Baked
I almost gave this title to the crossover section (up top) as a nod to Ben & Jerry's Half Baked ice cream, but I figured that it might be a bit too obscure. So we're gonna stick with the status quo and show off some more handmade art here instead. :)
Buck is a popular favorite amongst the community so it's no surprise to see a lot of Buck artwork show up. This was a piece that @DigitaiRenegad3 was commissioned to make. They feel the visor is a bit too blue but honestly I really dig it.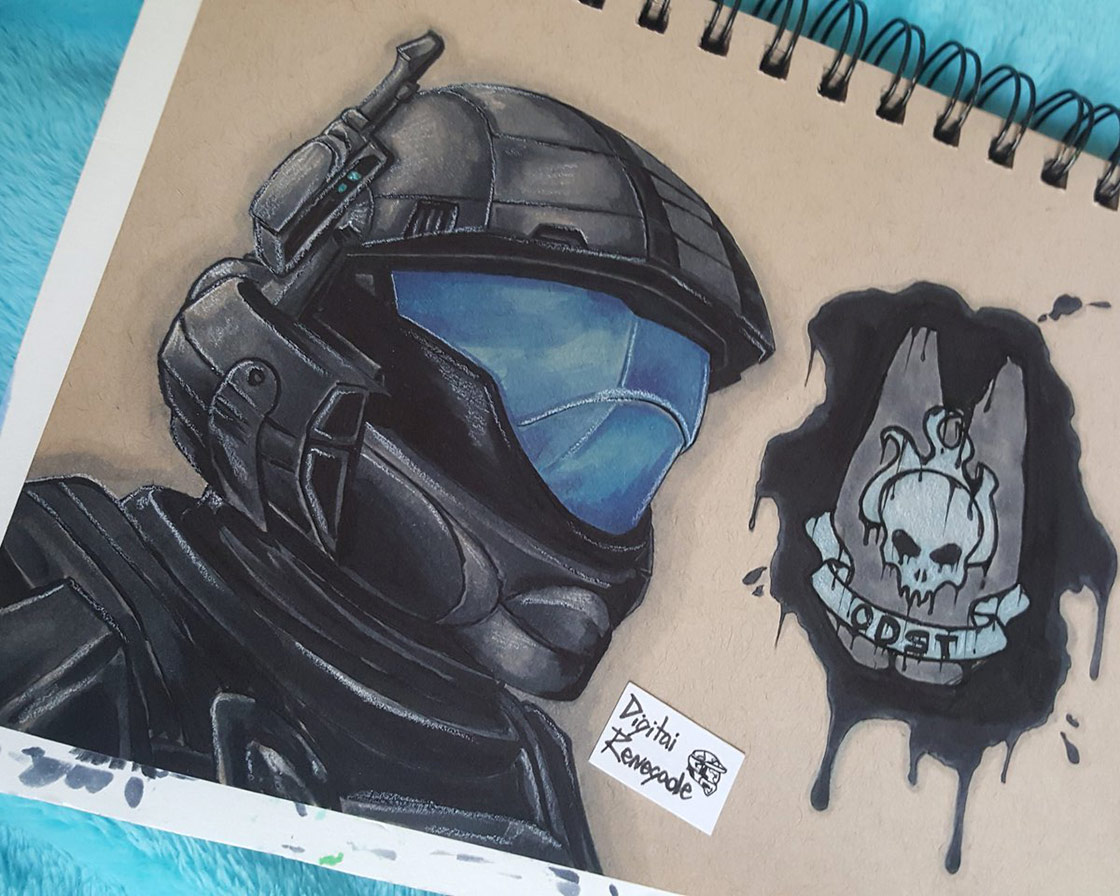 Speaking of ODSTs, check out /u/Spacy256's pencil sketch. It even comes complete with raindrops; all that's missing is a sweet jazz soundtrack to go along with it.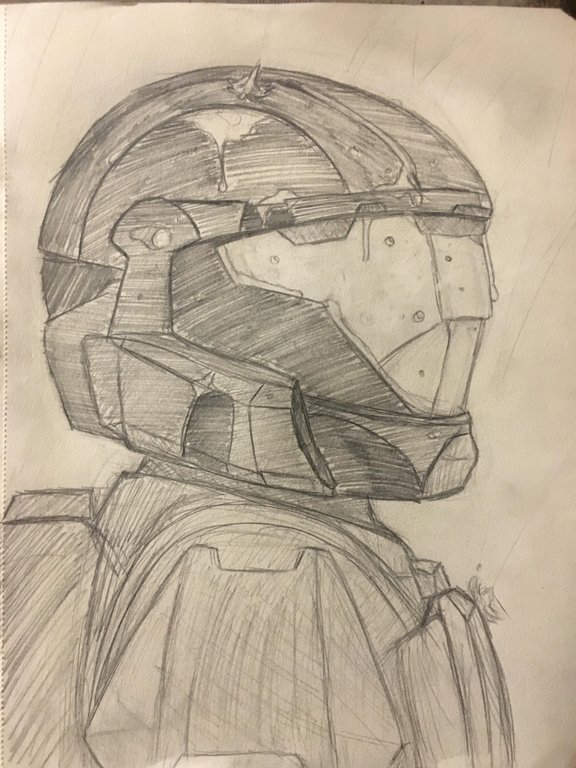 I totally understand why characters like Buck, Chief, and Arbiter are some favorites for fanart. Seeing someone take a somewhat less known, but no less important, character and make a portrait of them makes me happy. In light of that, seeing this portrait of Naomi-010 done by @Ferain (shared with us by @mjblank425) was really awesome.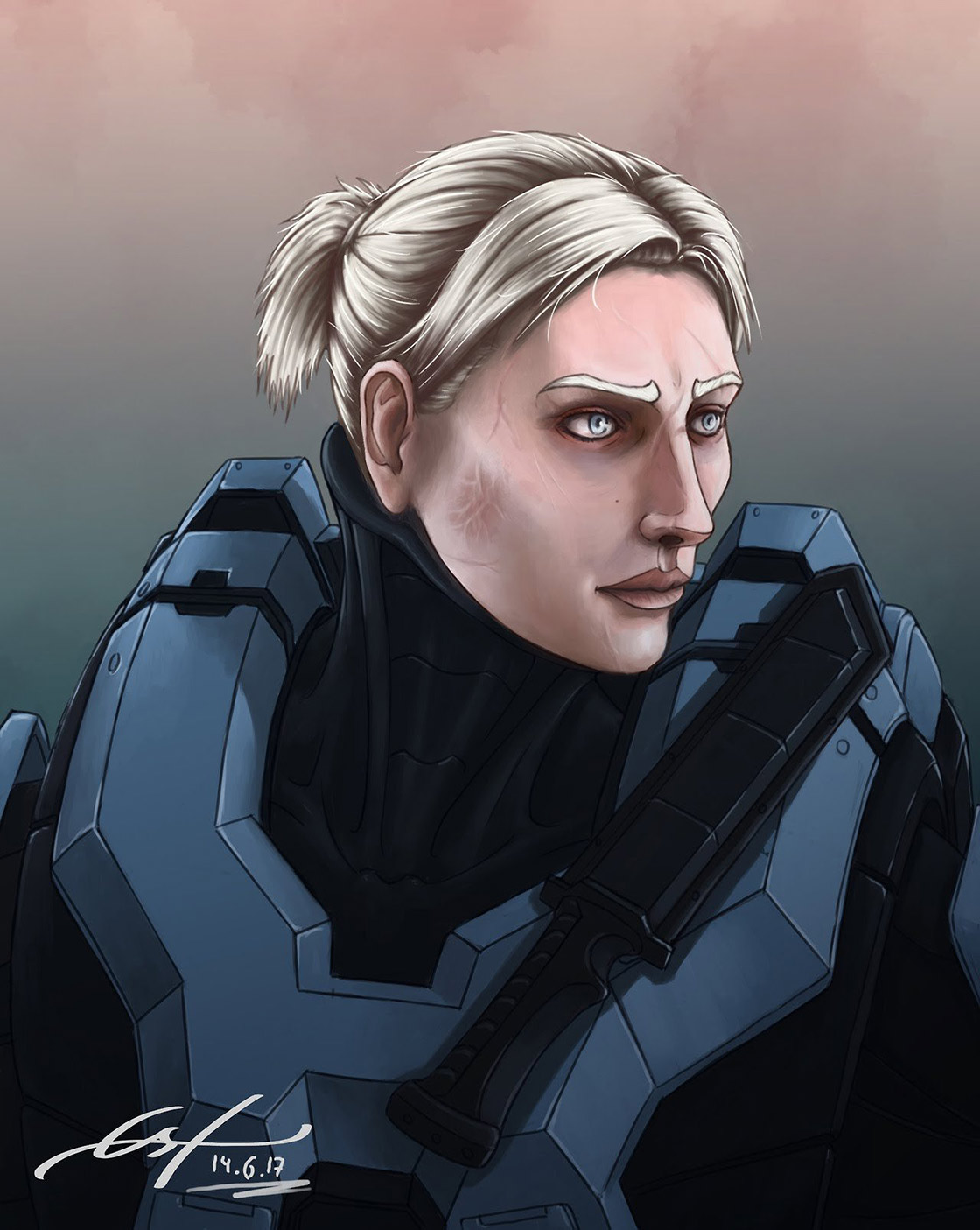 This is a really sweet looking take on Vale done in black and white by @zetmillion. I really like the textures and the sassy pose.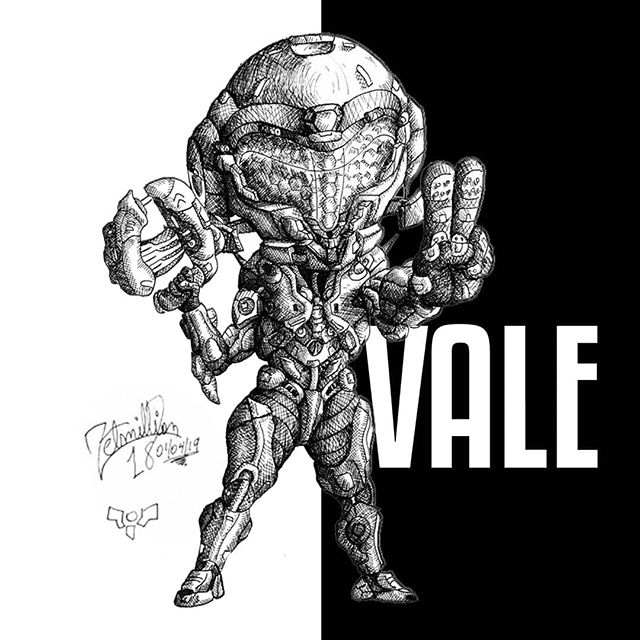 Don't worry, there's plenty of love for the Covenant too! /u/FranklinNeilson has an adorable quartet of Covie forces, ready to take on the world. Needs more Grunt Birthday Party though.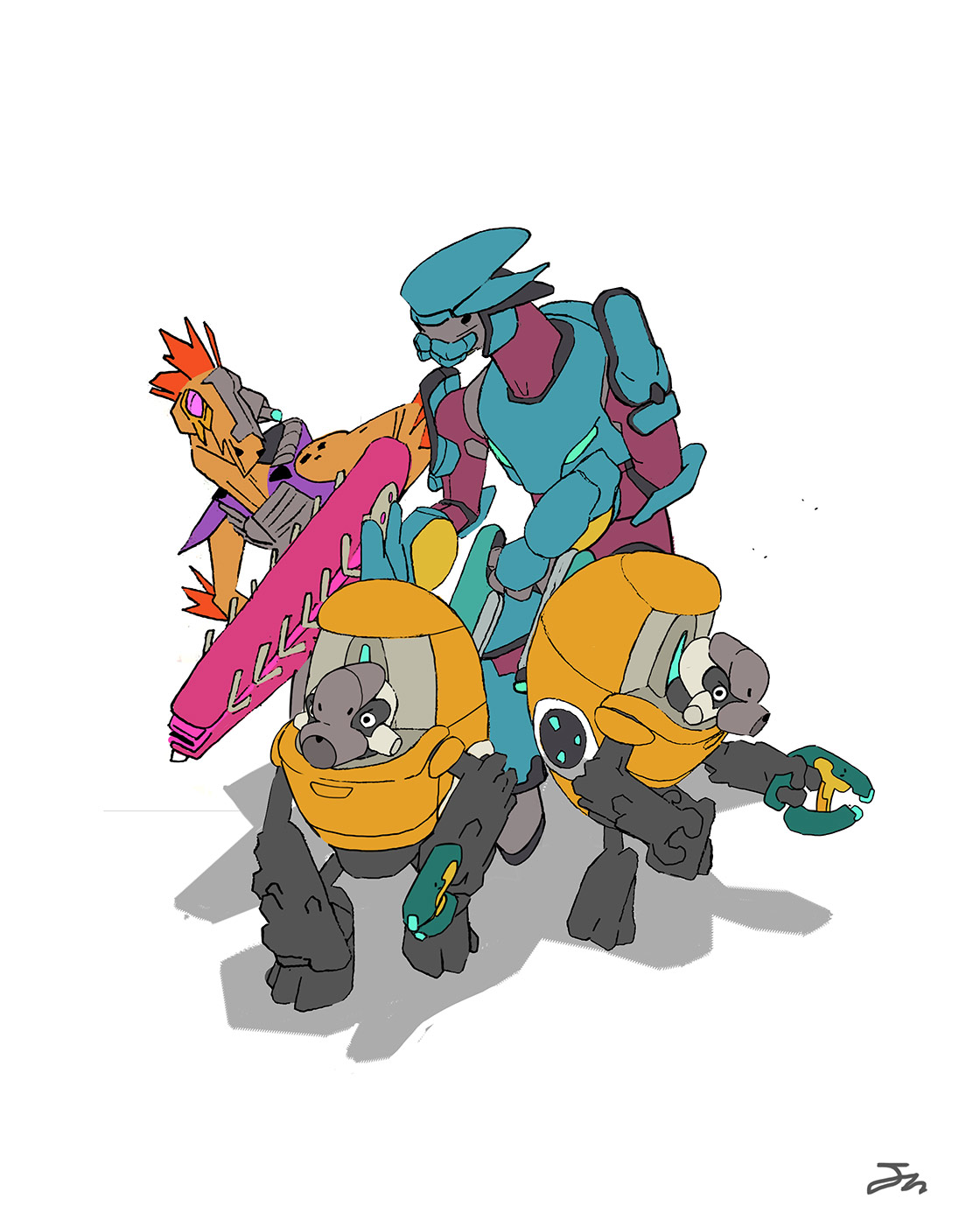 I absolutely LOVE seeing the twee versions that some of you, like @wenissage, make. So small and LOOK HOW CUTE THEY ARE.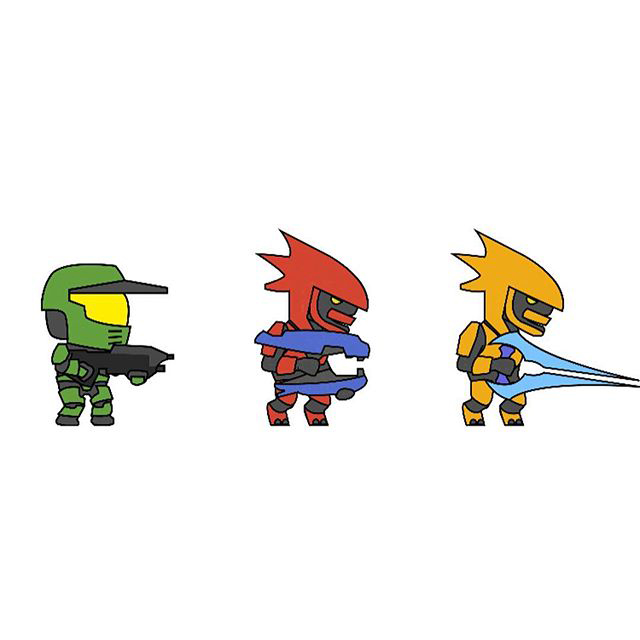 Speaking of cute.../u/CoukQuestionMark made an fsjal Grunt! (The fsjal image/meme format dates back to 2008 from a Legend of Zelda comic, of all places.) I don't care how ridiculous this looks/is, you will never convince me that it's not cute.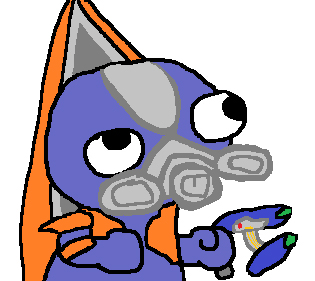 This is possibly one of the more unique pieces I've come across recently. Don't believe me? When was the last time you saw a Spartan, riding a Pegasus, chasing a Banshee? Yeah, exactly. Thanks to @amandaserrart, that day is now today. You're welcome!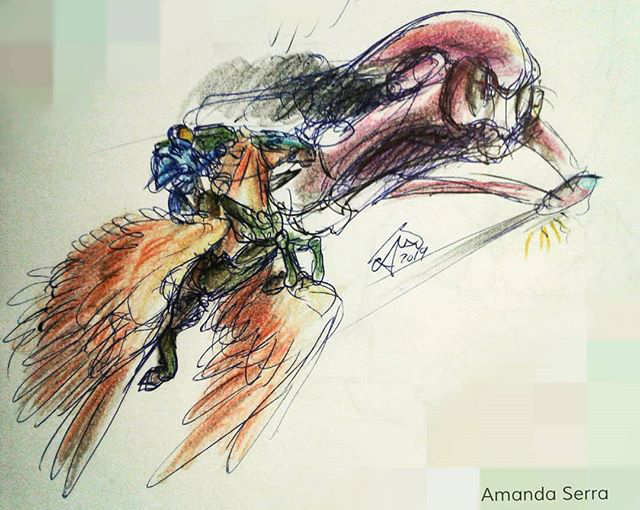 Hand Made
You ever have an idea of something you want or want to see but it just...doesn't exist? That just means you need to roll up your sleeves and make it yourself. Plus, the sense of, "Wow *I* made that!" is incredibly rewarding.
If you wanted to have your own miniature Spartan Army, you'd probably check out Halo Mega Bloks minifigs and hope to find one that looks like your Spartan. Luckily for Unyshek, @gcustomcreations took it a step further and made him a custom FOTUS Spartan...complete with Fire Unicorn AR. This is awesome, I can't tell you how happy Uny was to see this and not-so-subtly asked if I wanted to include it in this week's Spotlight. How could I say no? You can check out more pics on @gcustomscreations' Instagram.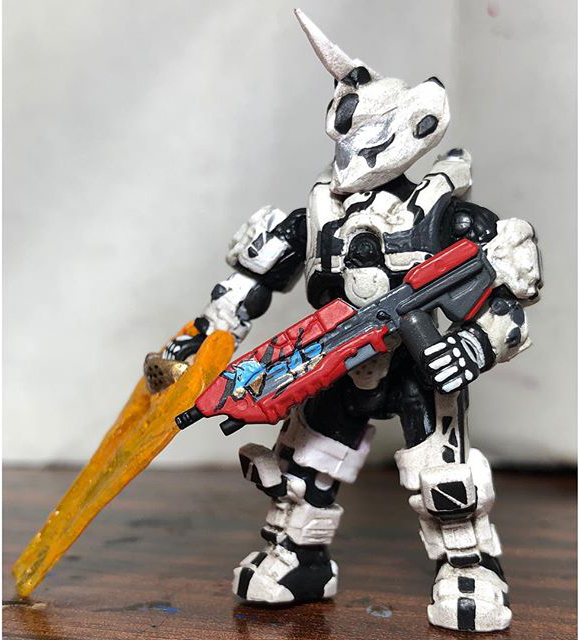 /u/Funkybrother117 shared probably the most unique arts and crafts item I've seen shared in the Spotlight. He took a ceramics painting class and made this "Infinite Bowl." I absolutely love this and love the creativity that went into this. I've been to Color Me Mine and I can assure you that none of my pieces look remotely this good.
We are all familiar with the famous Van Gogh painting, 'Starry Night,' right? If not, click that handy link and check it out for reference. Done? Okay good. Now look at @JamesAngus117's rendition of Starry Night that's been Halo-fied!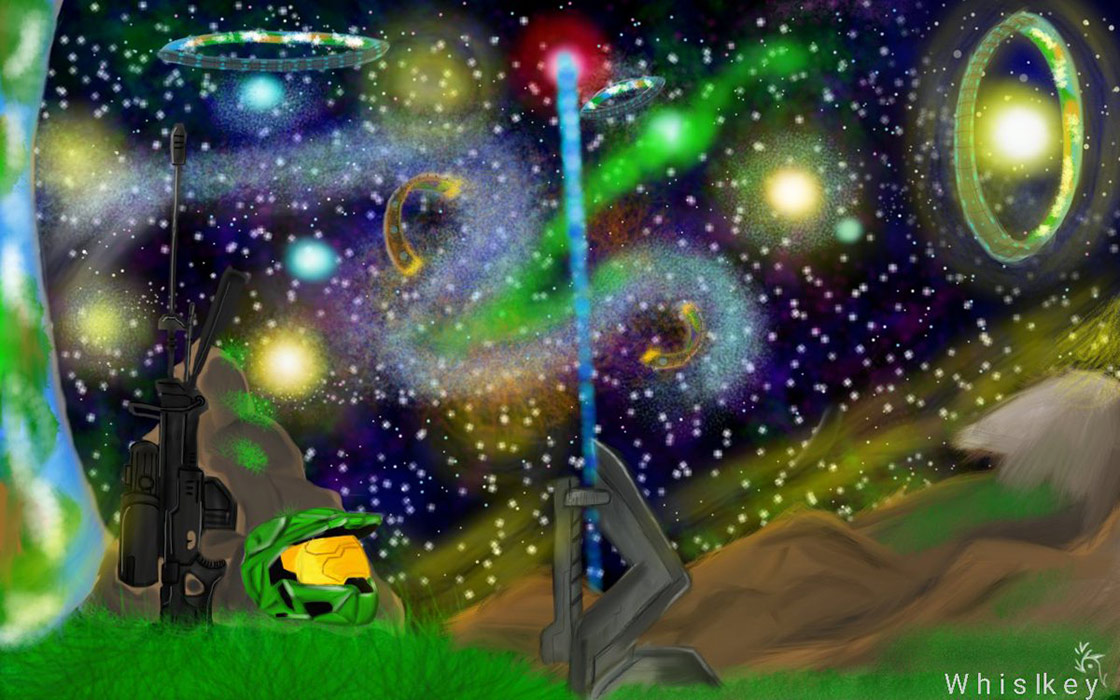 Last, but certainly not least, check out @IamFile's Spartan family! This is so sweet.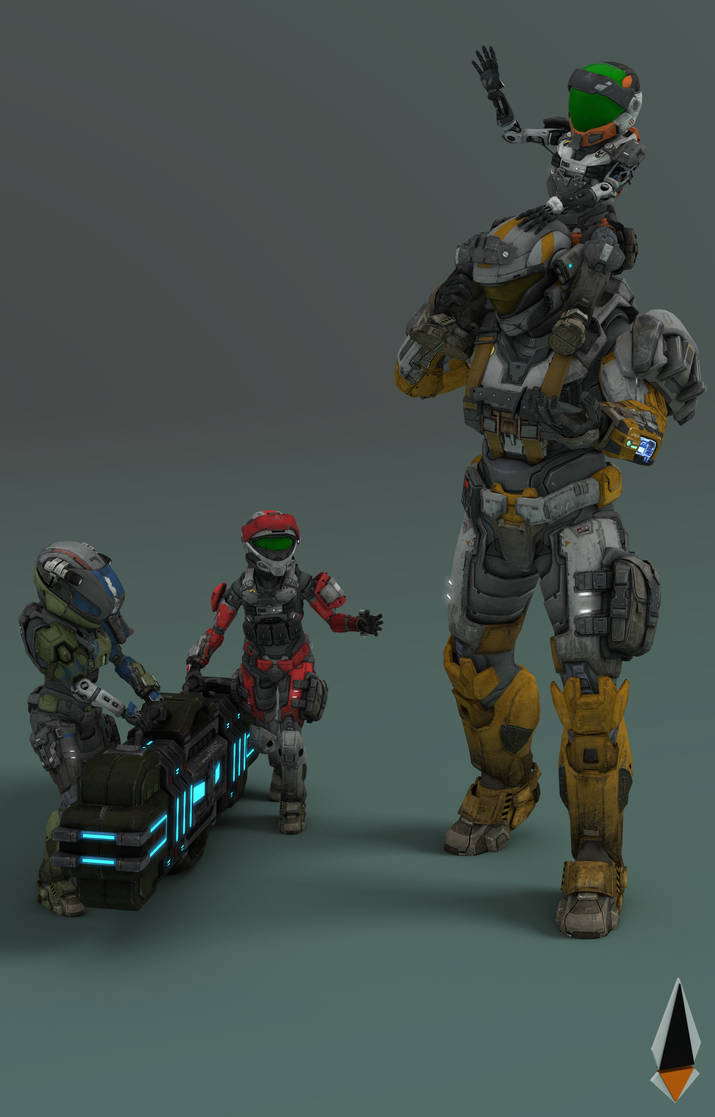 Store Bought
In most cases, people prefer homemade but you know what? There is no shame in needing some help from the store sometimes. There's a whole host of reasons why someone might opt for buying from the store in lieu of making it themselves.
I like to think of Forge prefabs as like the store bakery. You get awesome quality goods without doing any of the work. Win/win! A stellar example of this would be these Imperial Shuttle prefabs by Bendeus (shared with me by @BeneficBen). These are incredible and look like they're straight out of Star Wars. Here's a direct quote review of these from twitter:
"Oh wtf this is Halo I thought this was someone learning 3d modelling!! Damn you made it look amazing" - @Jameslyle96
That is a glowing review if I've ever heard one so let's get to the prefabs!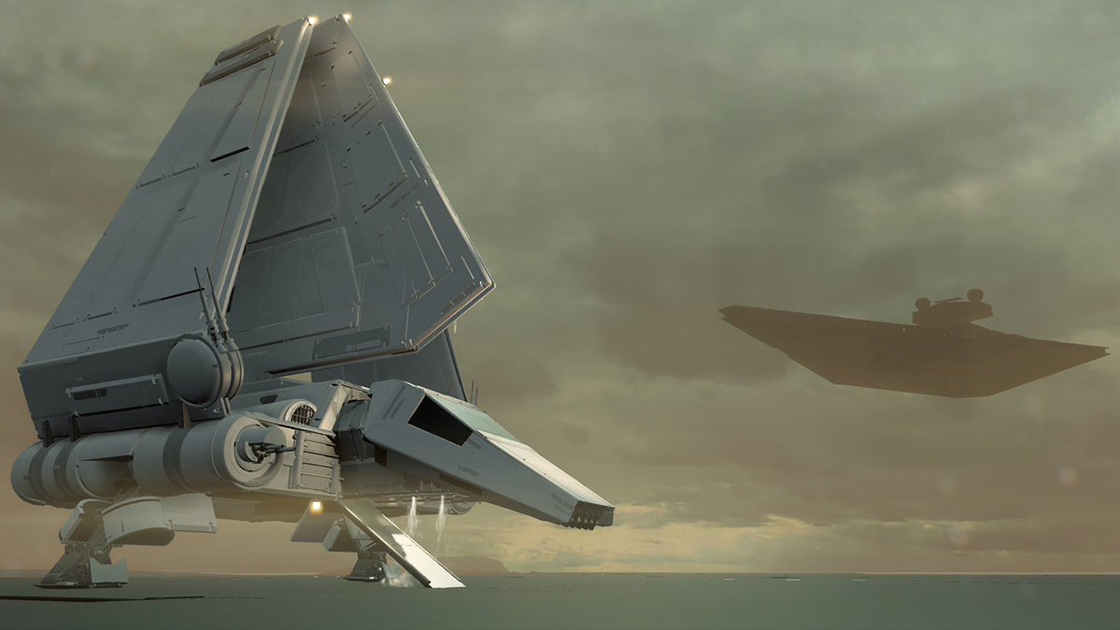 Amazing, right? If you want to check these, or any of Bendeus' other forge groups out, you can check his forge object groups out on Halo Waypoint!
Sound Bite
Alright look. I know I said there was no sound track to this Spotlight (and there isn't, look how far down the Spotlight this is!) but that doesn't mean that there aren't some unique individuals who produce unique Halo content, including audio. I can quite honestly say that I had never heard a Halo SoundCloud artist until now and if you were similarily unaware, allow me to share the magic with you all. Without further ado, here is "Encore" by @HaloSwaggHemi Enjoy.
Sweet Rolls
You know the drill – popcorn, drinks, napkins, and back to your seat!
We've all died in matchmaking and asked, "Wait what? How did I die? What killed me?" but how often have you gone, "Wait, how did I get that kill?" Check out this absolutely bonkers grenade thrown by /u/Helloimnewtolife.
@Dyna_Sean is back with another awesome Paradise Halo video. The last ones have been breakdowns and explanation of matches. This time he's bringing a "how-to" video featuring HCS pro @Saiyan. Check out this video and learn how to "pre-aim" to get better at multikills.
ForgeHub is currently running a community contest for Husky Raid maps and @UnsortedGaming drew inspiration from The Control Room for his version. Not gonna lie, this one looks fun and a good twist on the regular Husky Raid.
If you like assassination montages, @CrystalZatsune has you covered with their "Montage Monday" video of assassinations. I really liked some of the clever edits/transitions in here, they were fun! :)
What's more fun than a montage? How about a montage with your friend? Check out @OscarChanner's montage featuring himself and his friend S0RRYDUD3.
As I learned during yesterday's 343 Social Stream with Muggsy, there is no "right" way to make a montage. No one style is better than the other. This montage, "Shadow Shooter," from @ZRTROOKIO is a great example of that.
One of my absolute favorite things is seeing speed paintings or time-lapse videos of artwork coming to life. (I know I say everything is my favorite but I really mean it this time...and next time I say it too.) Check out @Noble_N9's process for essentially re-making the Halo 3 Believe magazine ad in high quality. I love, absolutely love, this.
Petits Fours
As always, here's the roundup of assorted Halo goodies from across the Twittersphere for you to enjoy.
Doodle's Snickers
Last Spotlight I brought you guys the wonder that was the Halo Theme, performed by Kazoo Orchestra. This week, please to enjoy @Tom_Jurassic creating this materpiece using the best soundtrack version known to Halo.
Looks like we've reached the end of this Community Spotlight and just in the nick of time. My coffee cup's run dry, lunch was eaten, and I'm ready to hand this over for your enjoyment. As always, if your content is in this blog, feel free to reach out to me so we can make sure to light up your Halo 5 ARs and MCC nameplates with some Fire Unicorn goodness. 🔥🦄
Ciao! xx
--Sam