Another alternate(ish) week, another Community Spotlight - I hope you're not tired of them yet because I see no end in sight. This blog comes to you hot from my new desk on the 4th floor of our building. I've been at this desk for just shy of two weeks and I've only gone to my old desk once, go me! I was in the clear and no one knew because it was 7am Monday morning so don't tell anyone okay? It's our secret.
CRÈME DE LA CRÈME
This week's module image pretty much picked itself after the announcement of our collaboration with The Coalition to bring Kat and Emile to Gears 5. Spartan Fenix by @greywolfxn was a natural shoe-in for this week's highlight. This isn't the first Gears/Halo mashup we've seen from greywolf and hopefully it won't be the last! I'm really excited to see some of the content that comes from the crossover once Gears 5 is out too!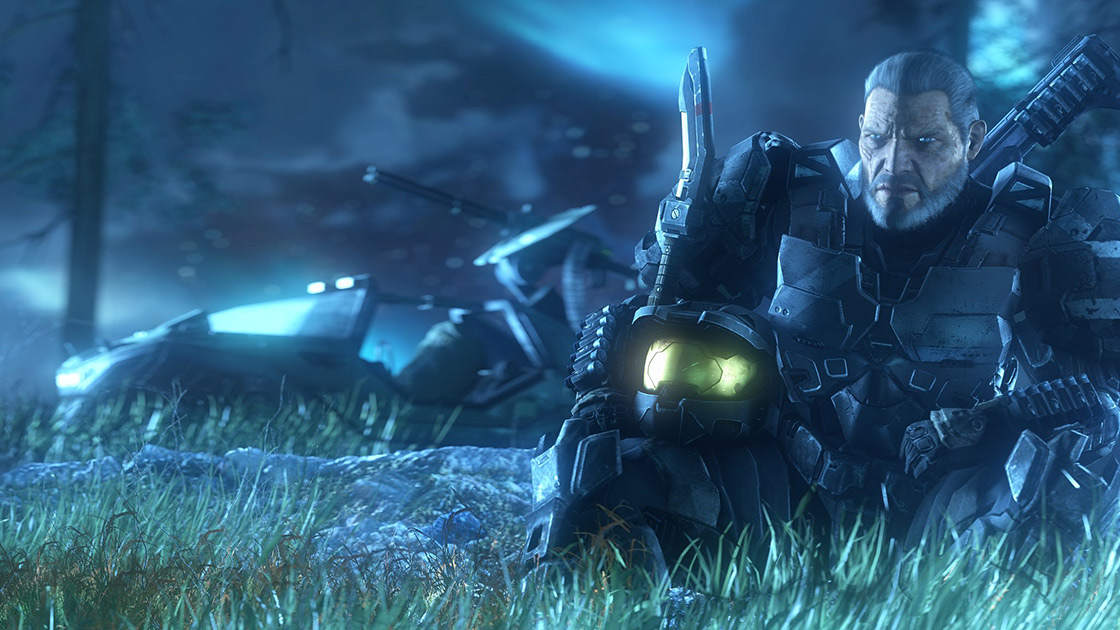 Centerpiece
I've featured this amazingly skilled group here and there because everything they do is incredible. So when I say that this next video from Termacious Trickocity is absolutely bonkers and special, you know it's a cut above the rest. The group has managed many "impossible" things such as getting into the room with Truth on Crow's Nest in Halo 3, and getting on top of a building in Exodus.
Now, I know that "getting on top of a building in Exodus" really doesn't sound like much but let me put this into perspective for you. The *setup* to attempting the jump takes 8 hours... And that assumes nothing goes wrong in those 8 hours. Eight. Hours. Of prep work for a chance to try the jump. If you want to read more, you can check out this Polygon article and then watch this amazing 30 minute video (yes I know it's long but it's oh so worth it) they've lovingly titled, "The Collective."
Snack Break
Finding these fan renditions of Halo music is my new favorite thing. Just when I think I'm running out and will have to stop, I find more and I get excited. This week, sit back and let the dulcet tones of the marimba bring you the Halo tune you all know so well. Thanks to Mart0zz for putting this together and sharing! Wait, you want to know what a marimba is? Think of it like a wooden xylophone.
Now that you have some music to tap your foot along with, let's check out the baker's choice of...
Snicker's Doodles
Lots of really neat things up for your viewing pleasure this week so let's jump right in and check them out!
While we're on the "crossover" and "teamwork" train, let's admire @TheronAlvord's group snap from OPTRE for ARMA 3! Seems like a natural starting point to me.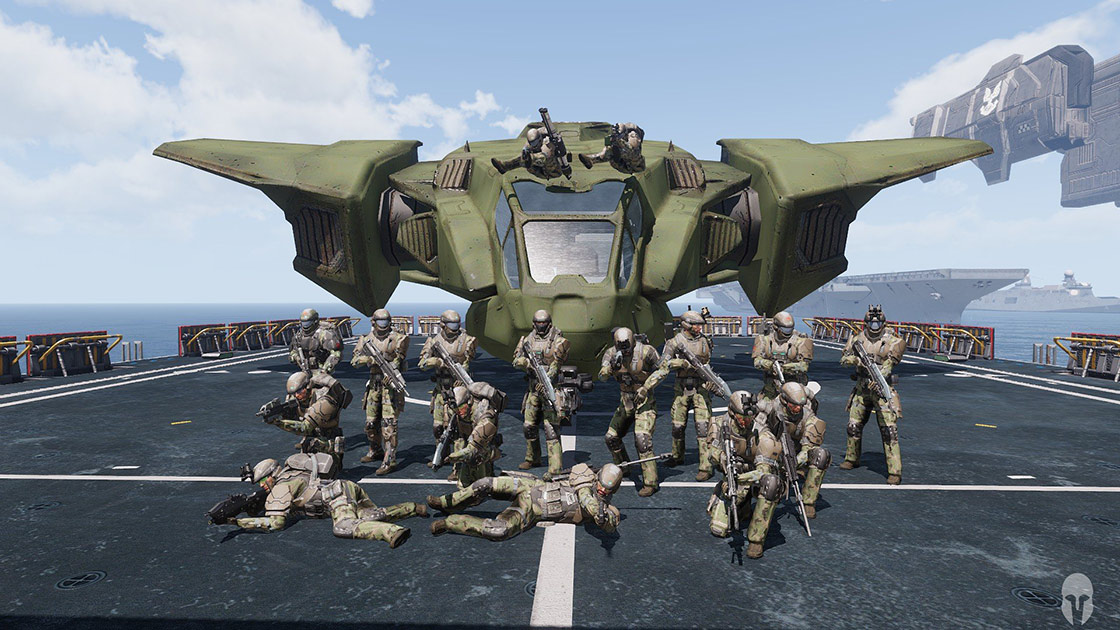 Taken on as a commission, @jloughlen316 created this image he calls "Sandstorm" in Blender. Subtle color palette but it definitely makes the visor pop.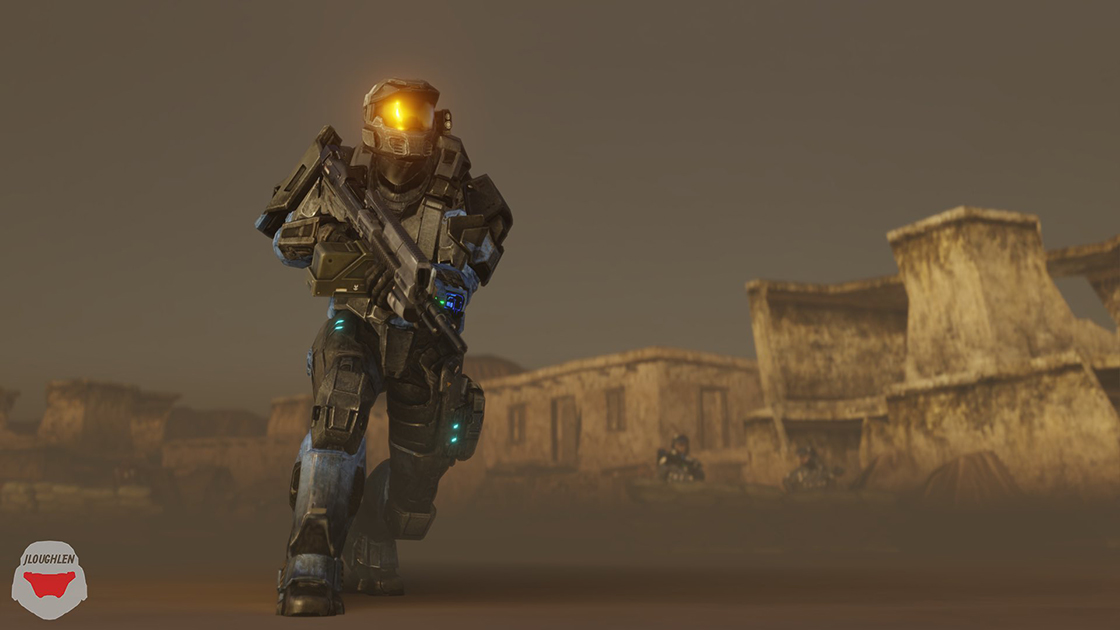 I really dig the atmosphere on this render by @thatrookieovrthr. No, not that Rookie. The other one.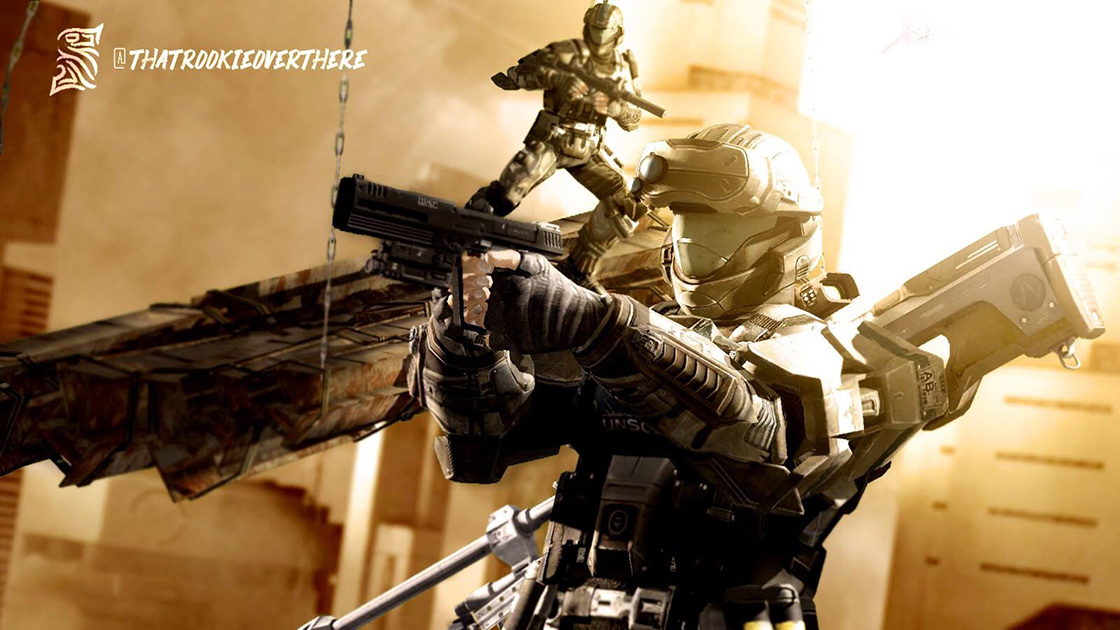 Sometimes "moody" isn't really the thing you're going for and that's also fine! I love the vibrant colors that @LastnameSilver managed to achieve with some clever editing.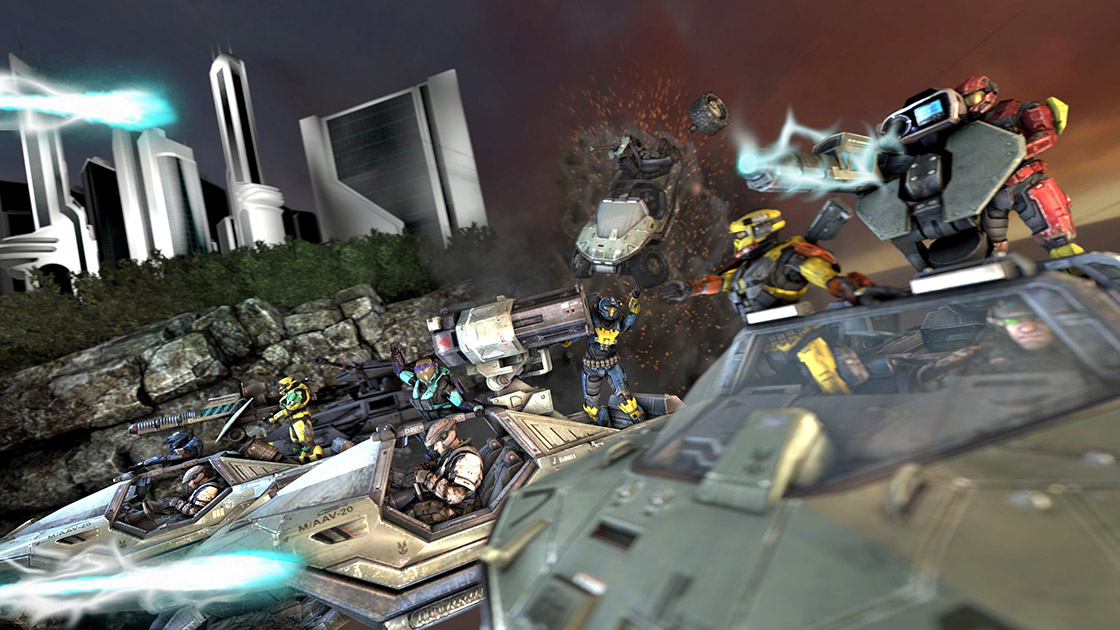 One of my favorite things to do in the Halo: Reach CEA multiplayer playlists (say that 5 times fast) was to find the GRD squeaky dolls and play with them. Seeing the little GRD doll in @matthewo1o's Marine scene made me happy!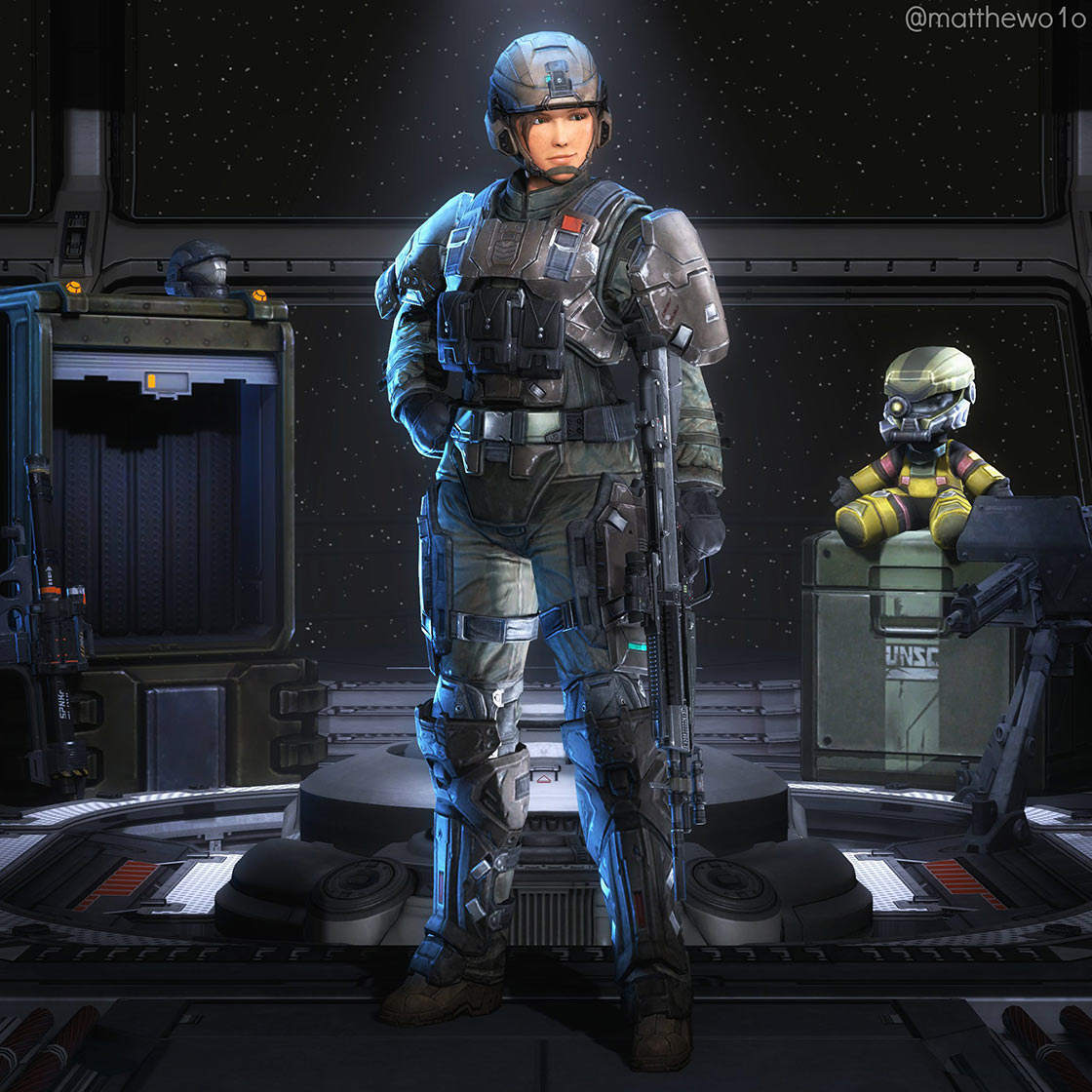 We can't have a Halo Community Spotlight without a Halo, can we? Luckily, we've got @DimitarDonovski's super simple but super adorable render of a Halo. ("Who calls a weapon of mass destruction adorable???" I do, because look at it. It's cute!)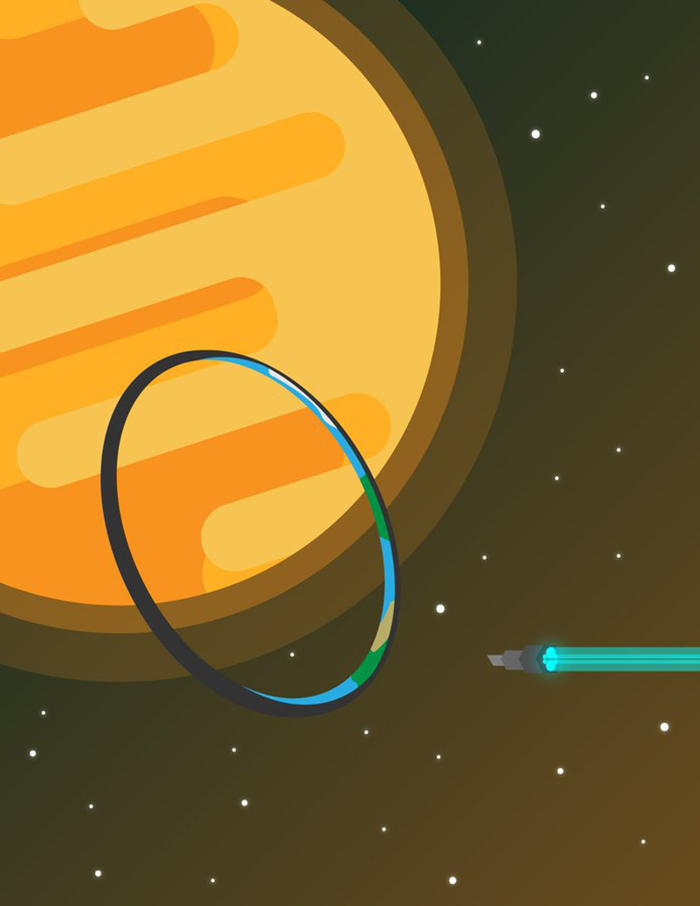 Next, let's hop over to an incredible looking Pillar of Autumn by @RalphMacSavage. I'm 98.971% sure this is done in Minecraft and it just blows my mind. I have no idea how long it takes to do something like this but I know I'd have nowhere near the right amount of patience; hat's off to all of you that are able to create like this. I can't help but wonder if the inside is all decked out too.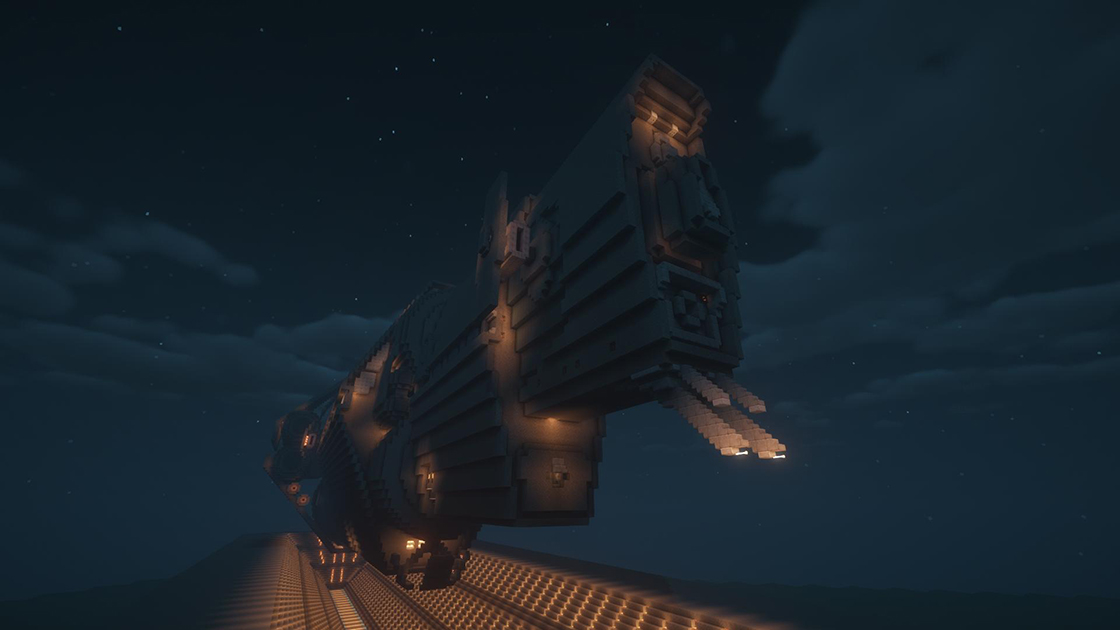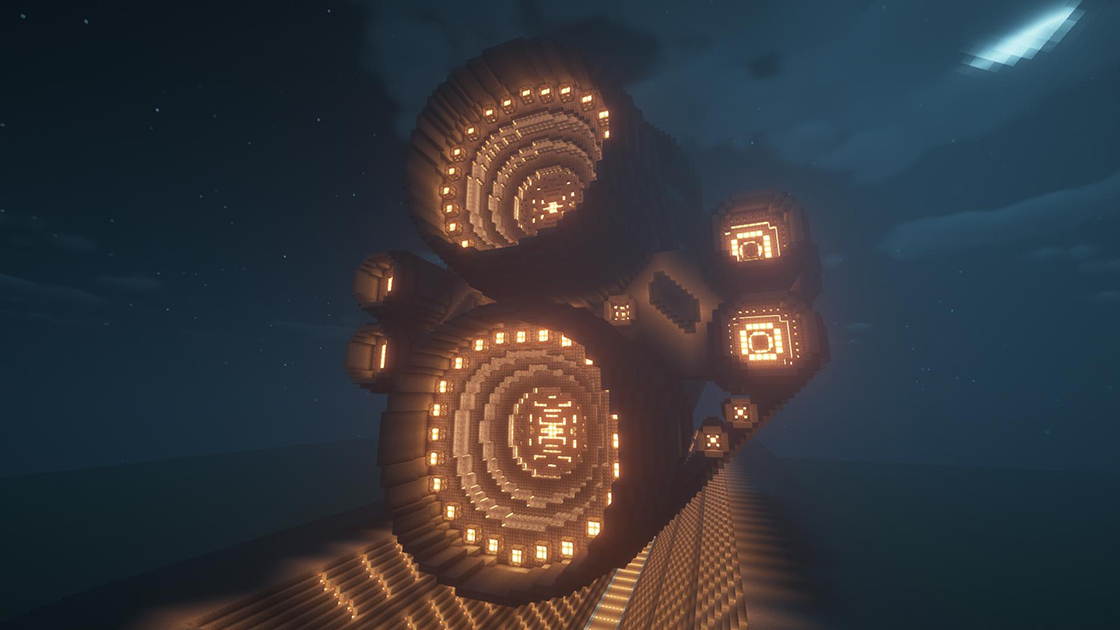 The thinking emoji has taken on a lot of variations (we even have our own Halo looking one courtesy of @Rythayze!) and @xtremish's version has definitely ratcheted up the cool factor. I just hope he's not secretly judging my Halo stats or something.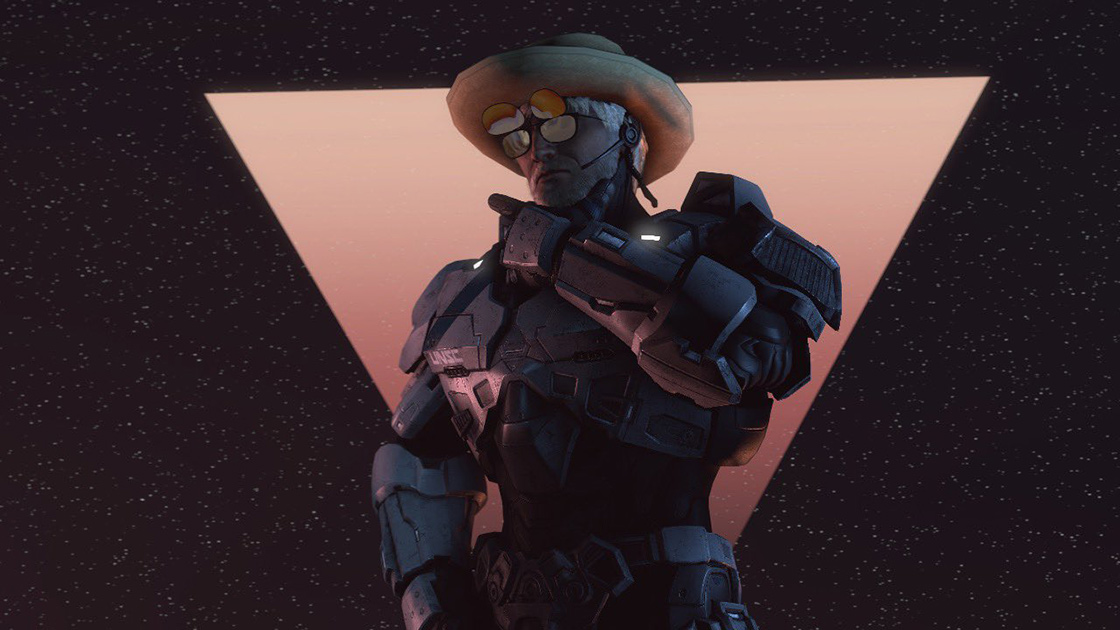 Maybe he's checking out the purple hair on @ForgedInLight's Agent Shadow. Personally, I love the purple hair!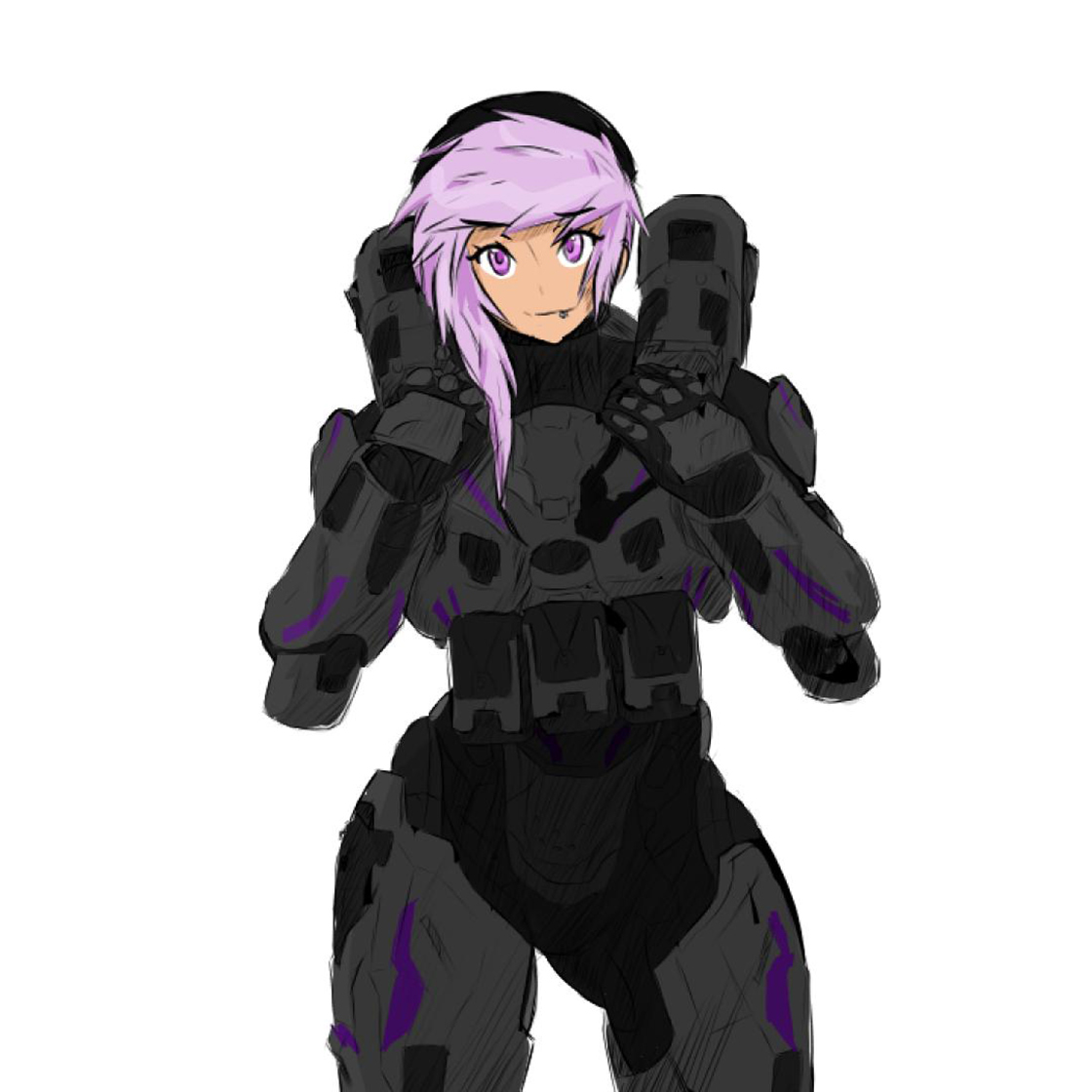 By this point, I'm convinced that there is nothing that @CxeeFox absolutely cannot do. Beyond being one of the most incredible humans I've had the pleasure of meeting, to say she is multi-talented is an understatement. She's even worked at a butcher's shop at some point, y'all. So I'm not at all surprised to see that her first foray into vector art was a home run.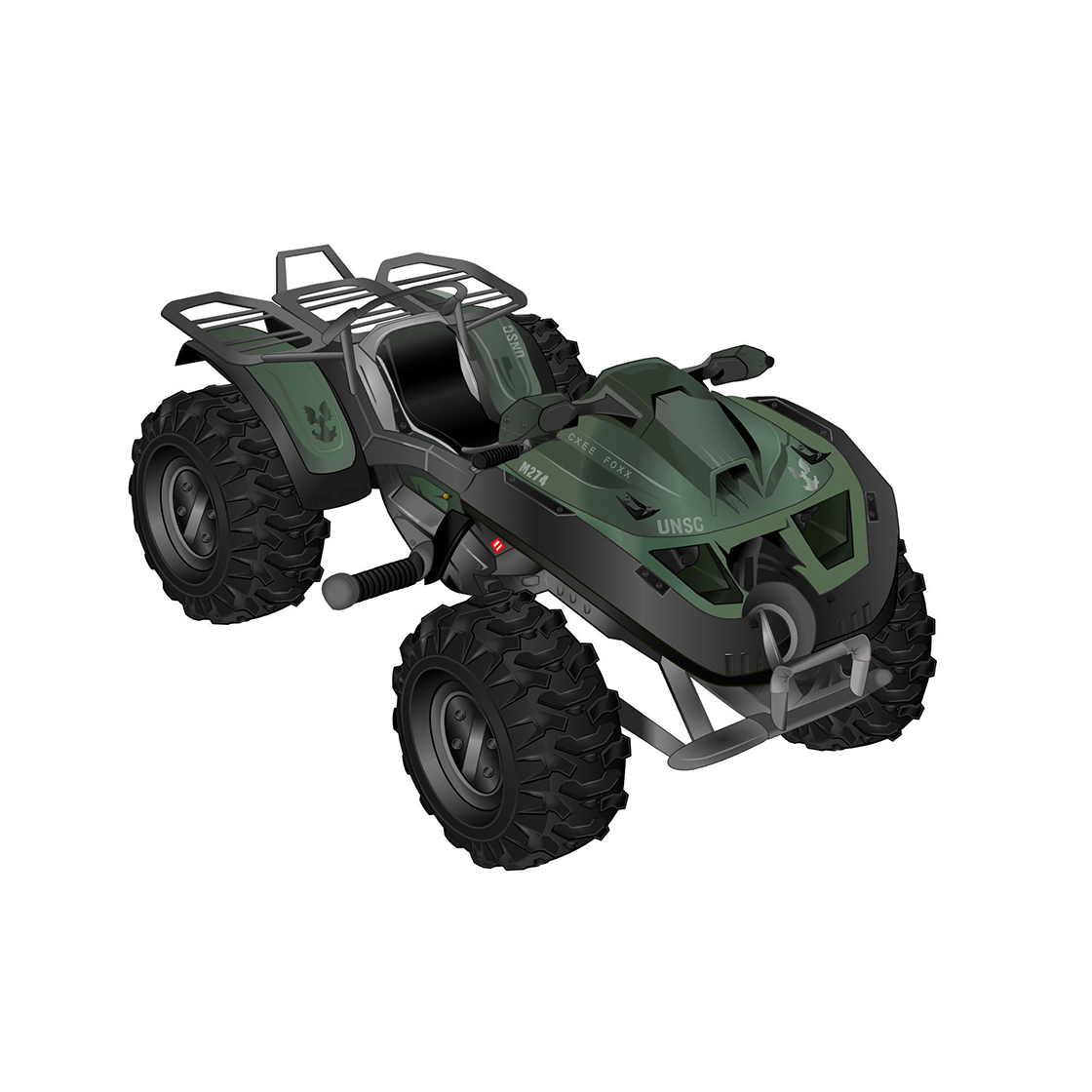 Rolling from there, let's look at @kaakria's first Halo 5 Blender render. I don't think it's much of a secret but I'm a sucker for the blue/purple so I dig the background and I happen to agree with the comments - this looks like it's an album cover!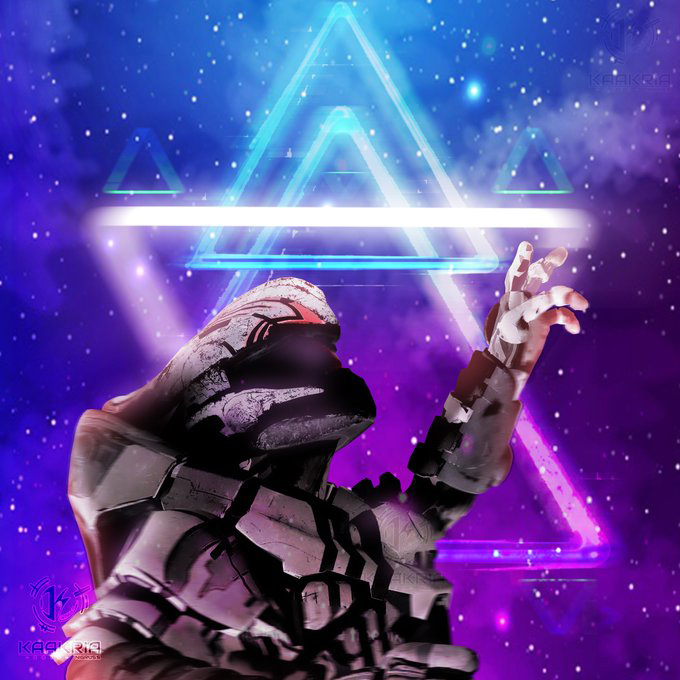 I can honestly tell you that when I joined the Halo community team, learning about anime was not on my radar. I never expected to have to try to wade through the many different kinds to figure out what particular anime is lending inspiration for a crossover or art piece. I am clearly still learning. Which means that in full honesty, I am not enitrely sure what @sky_kiki77's piece is in reference to but I'm okay with that. For the record, I *think* it's JoJo's Bizarre Adventure but I'm not confident enough to put money down on that. Either way, it's really cute and they look so happy. Well, mostly.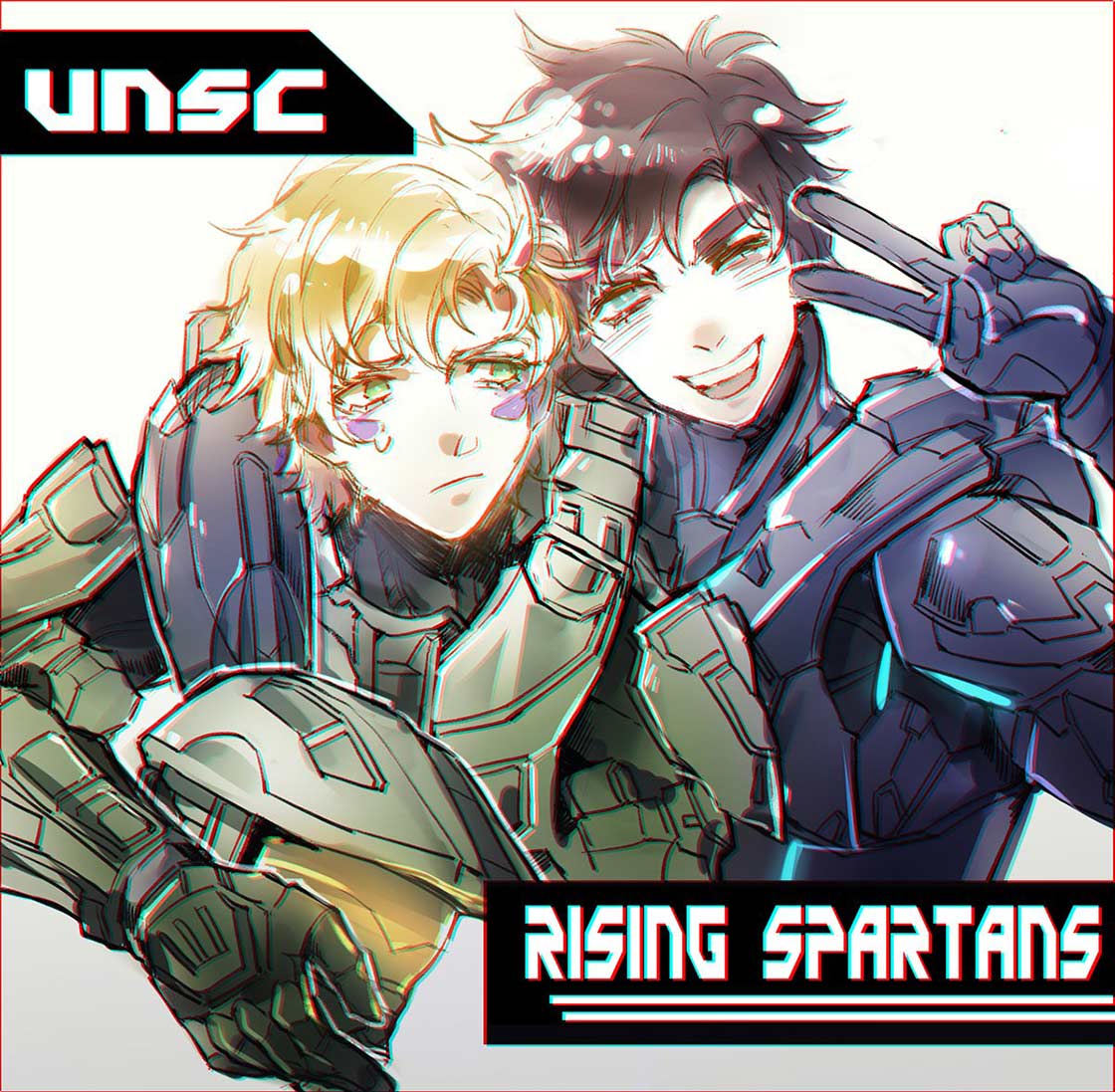 We put Halo in Gears 5 and now @Thecrzedspartan wants us to put Batman in Halo. I'm not the biggest fan of the Dark Knight but this doesn't look half bad so I could see it maybe!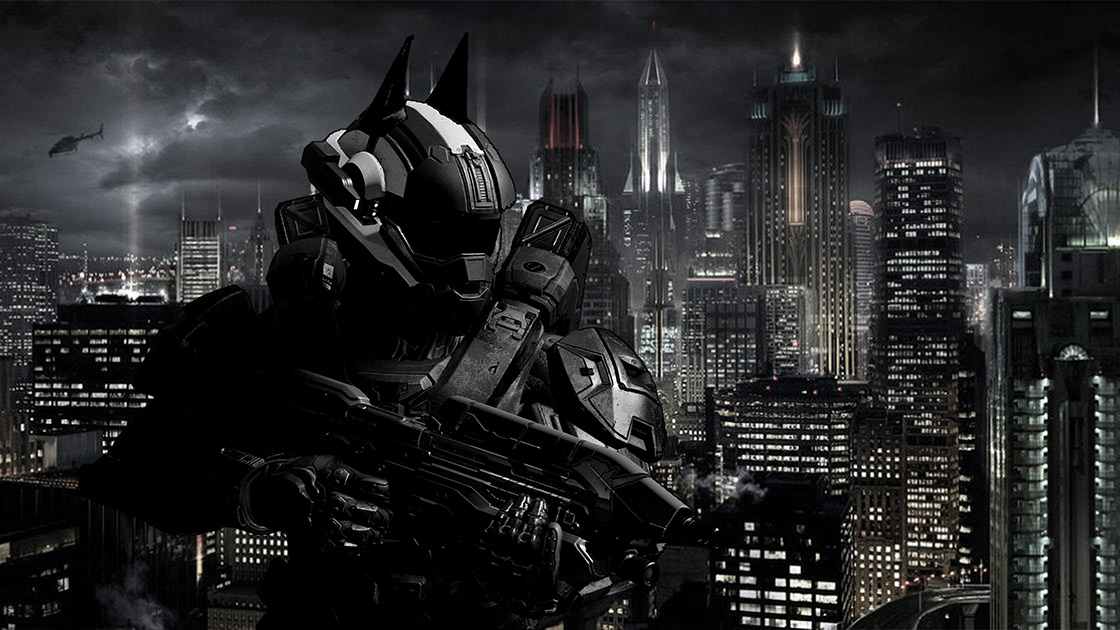 Friends are treasures and you should always appreciate them. @Plasma_Fool_9 decided to whip up a quick doodle of him and his friend. This is super cute!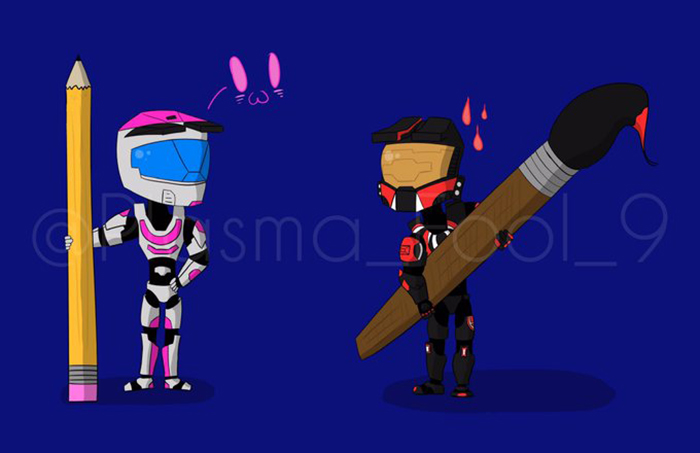 I can't get enough of the minifigs that @GCustomsCreati1 makes. Not content with the out of package experience, he goes the extra mile and sculpts pieces himself. The Zealot looks amazing!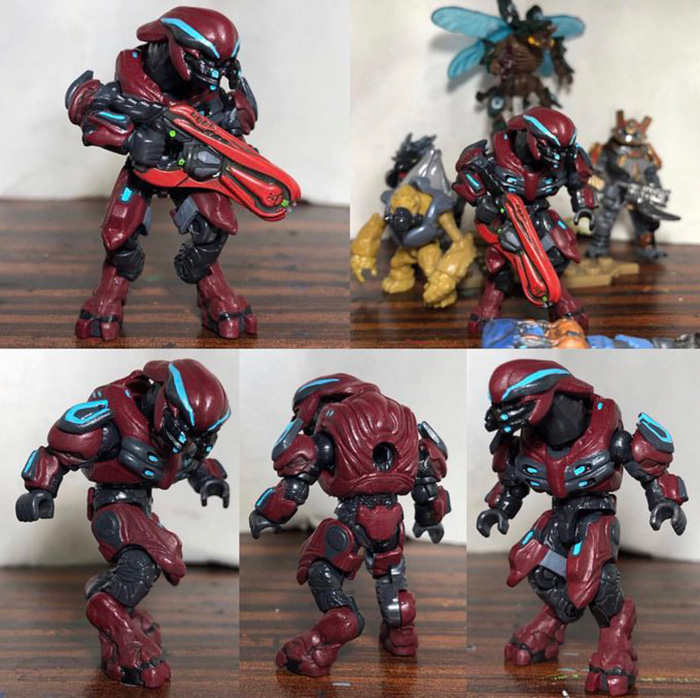 Half Baked
I'm excited for this section this week because there's lots of really neat things lined up. I won't talk your ear off. I hope you enjoy them as much as I do!
I know things normally start off with a bang but sometimes you want to take a more surgical slice and dice approach. This Energy Sword looks intricate and that's because it is! /u/pja93 drew it using only 3 lines - one for each blade and one for the handle.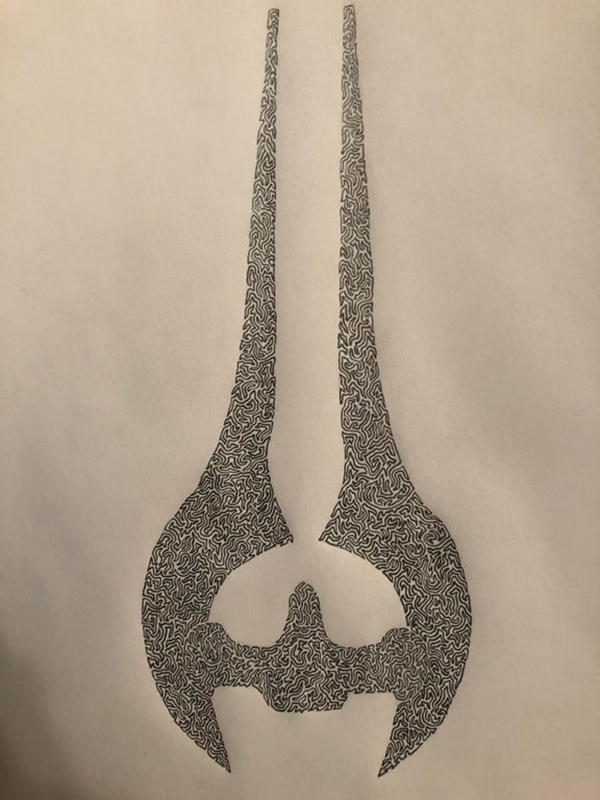 We all know that Elites wield Energy Swords so I'm sure @thesk_darram's Elite would happily brandish the blade.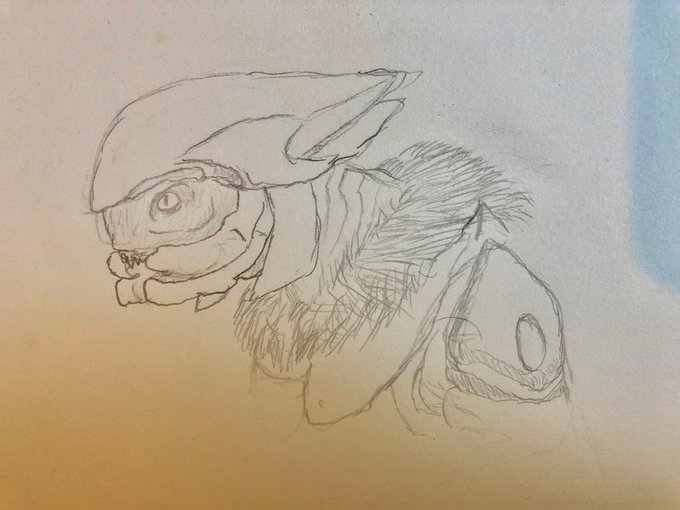 A couple weeks ago we saw the 6 passenger transport Warthog concept from @Fish__Daddy. This week, he wondered what the Covenant's version of the Warthog would look like and brought us this super slick Covie 'Hog.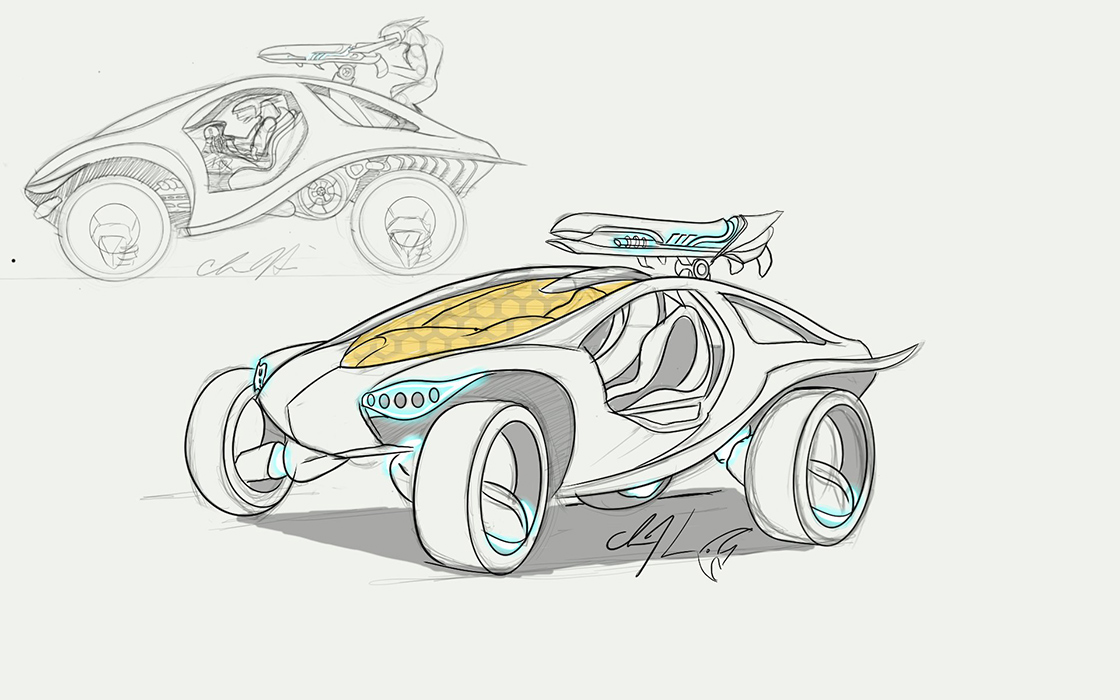 This is a new one for me. Apparently melted crayon art is a thing and I genuinely had no idea! Thanks to @LexWexy, I now know you can make some really clever and unique pieces of artwork by liquefying crayons.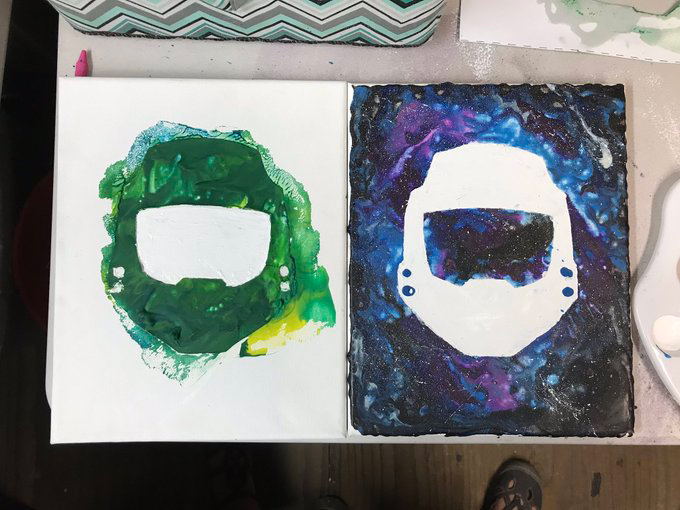 Next up, we are gonna take a look at /u/Case_Bark's pencil helmet done in high school. My favorite part of these are how casually people say, "Oh yeah, I just did this in high school, no big deal." and wind up totally underselling themselves. This is great!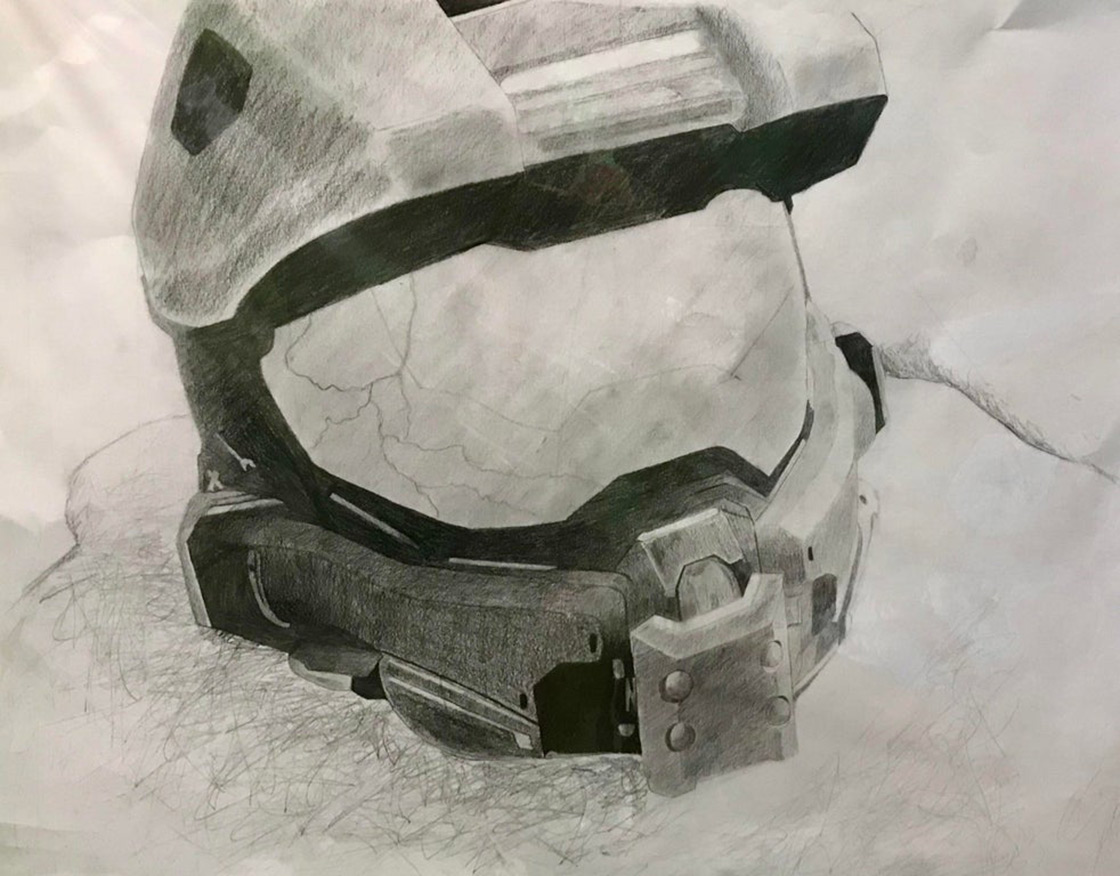 @spartanca always has lovely pieces and I always appreciate seeing the softer side of Spartans. Case in point, Helioskrill Spartan taking time to stop and smell the flowers.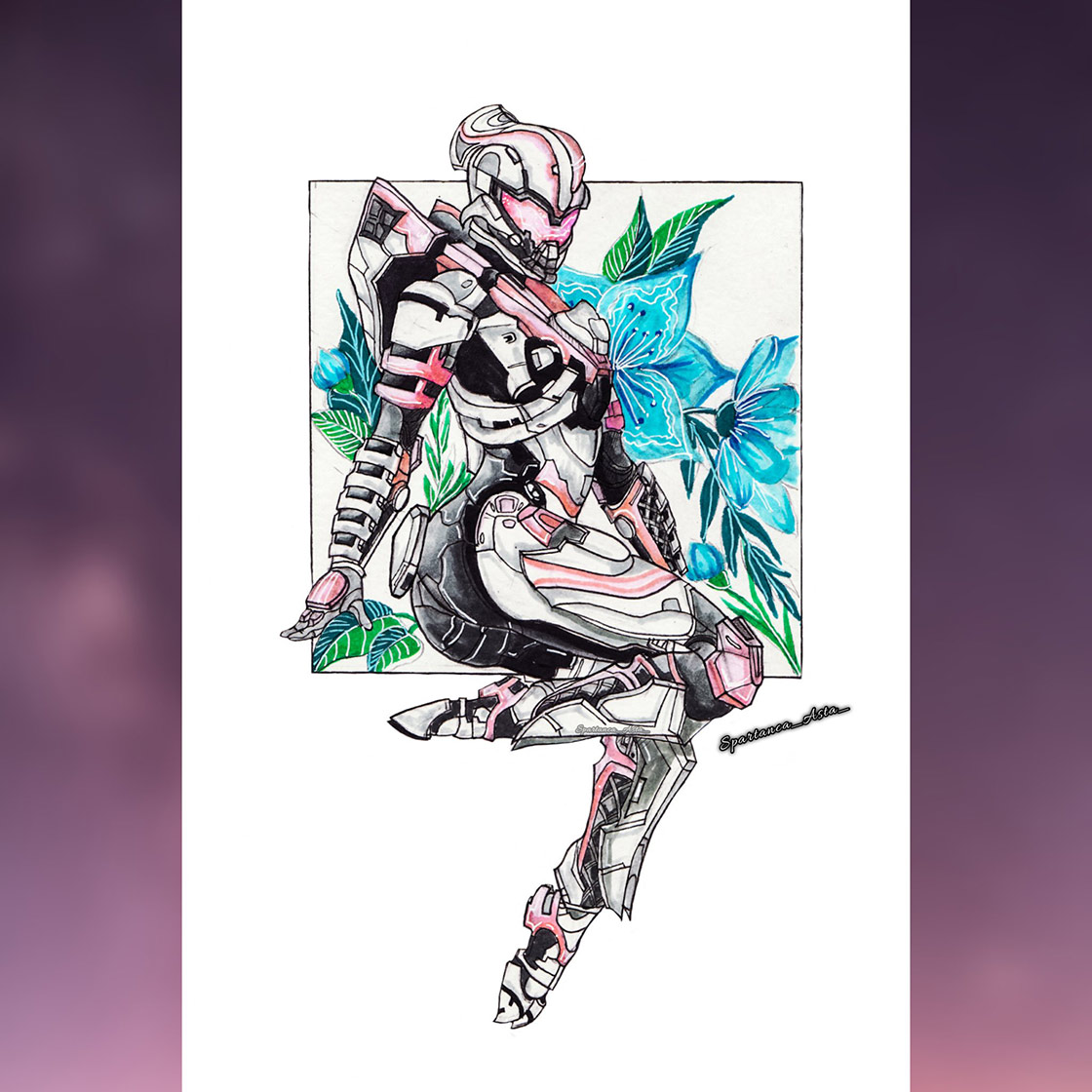 I've made no secret that Halo 4's campaign is up there in the pantheon of personal favorites so seeing @Spartan_Mandy's moment between John and Cortana definitely hit me in the feels.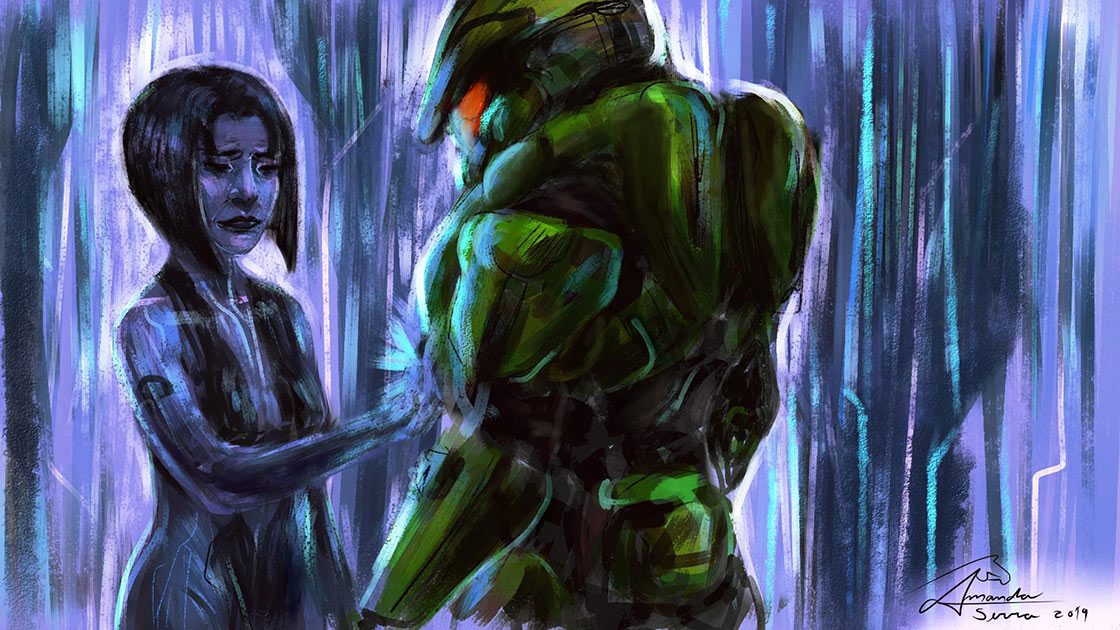 Sometimes heroes just need to be bold. Luckily, we're covered with /u/johnnycomeL8's Master Chief.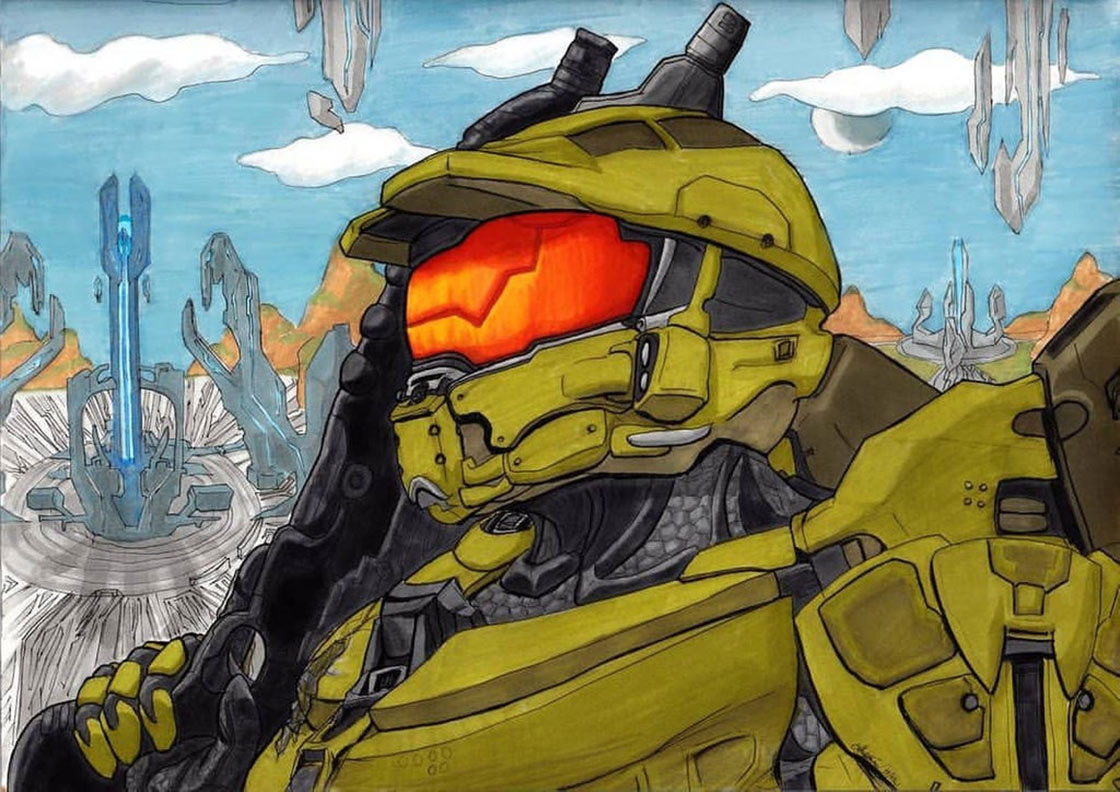 I was really happy to come across these two pieces by @TexD41. Serina and Isabel from Halo Wars 2 don't get enough love so it's exciting to see someone's take on them.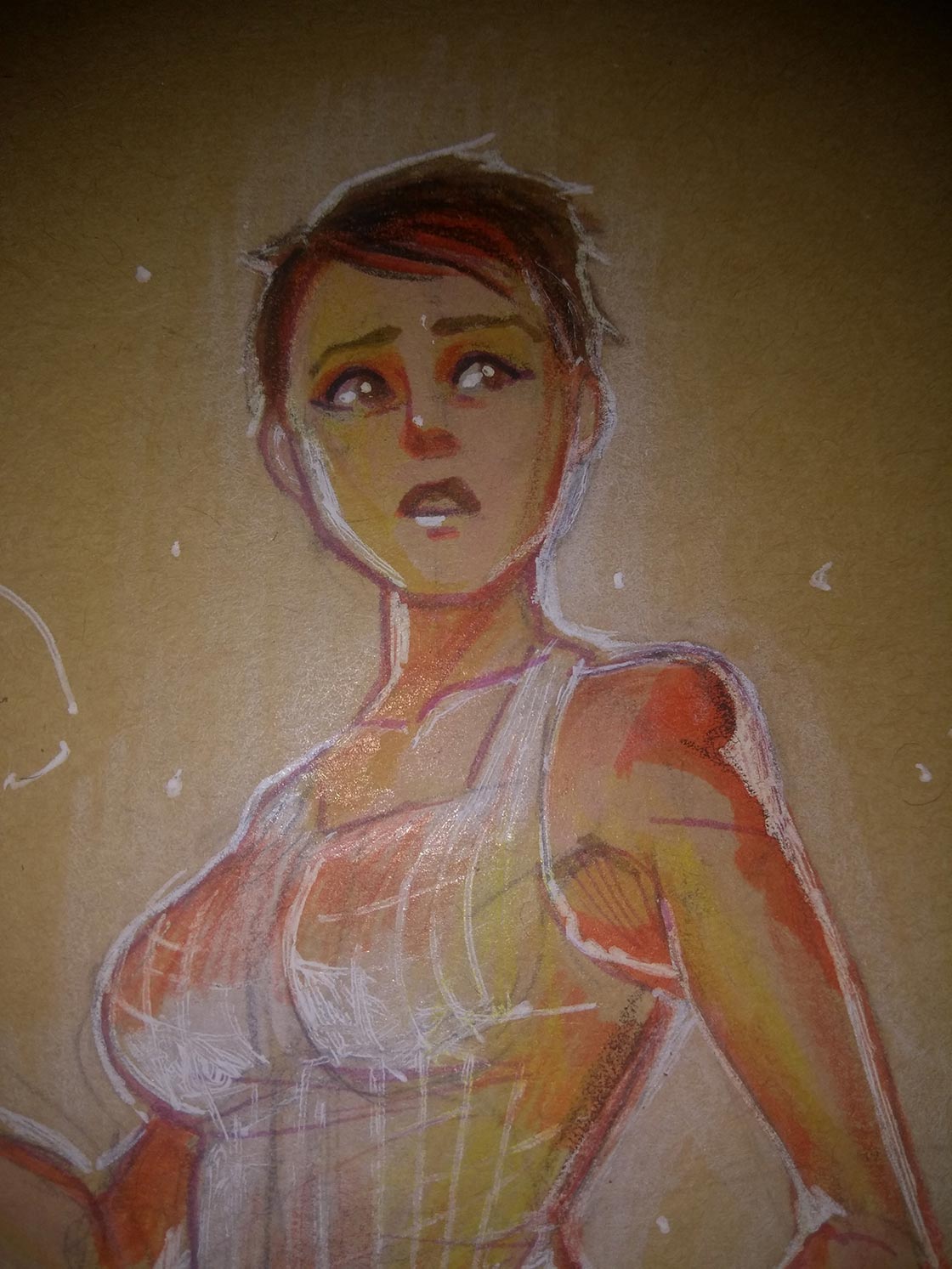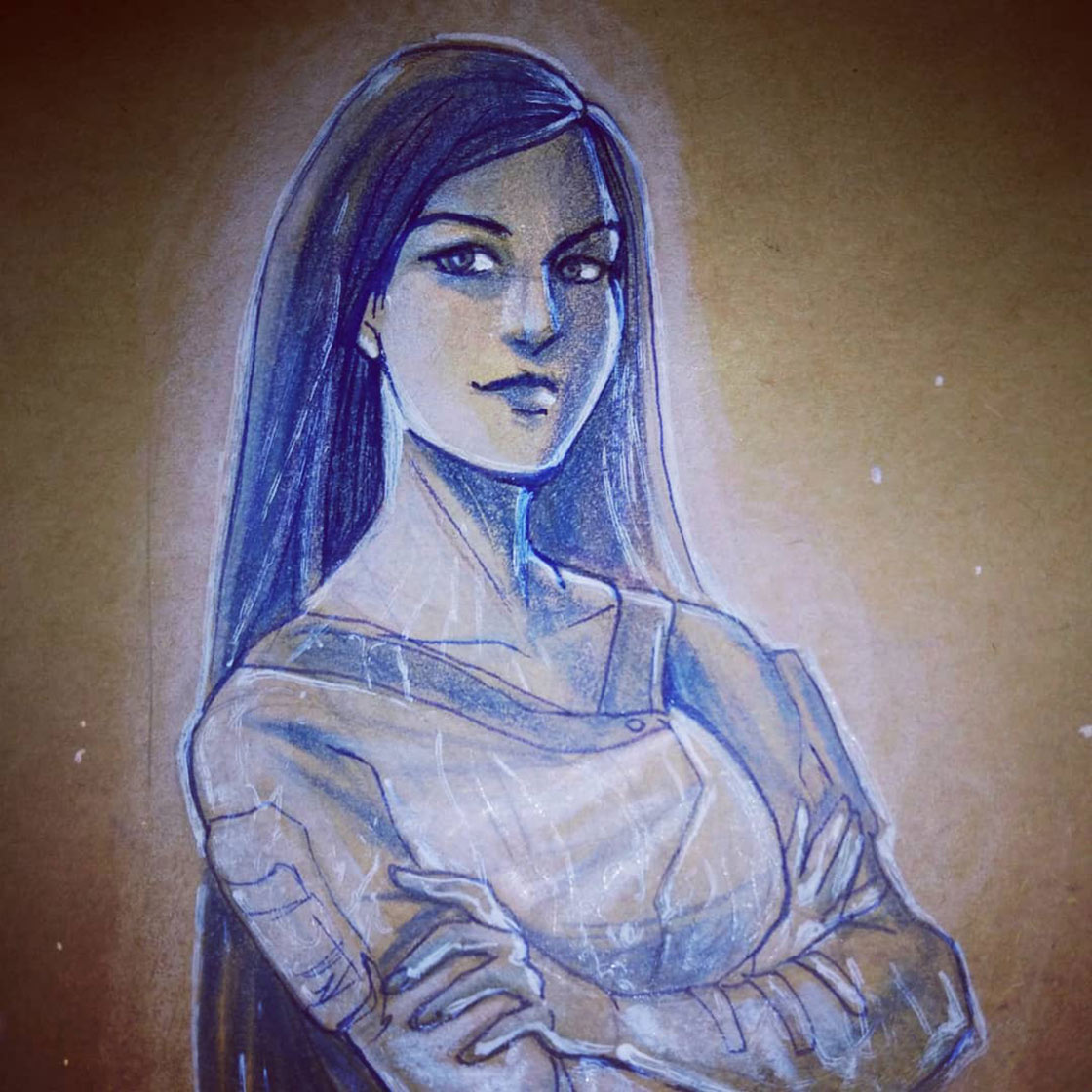 I don't know 'bout you but it sure looks like @Dain__Thompson's Emile is ready for action. He's got a firm gasp on his Kukri and looks like he's poised to leap off the page.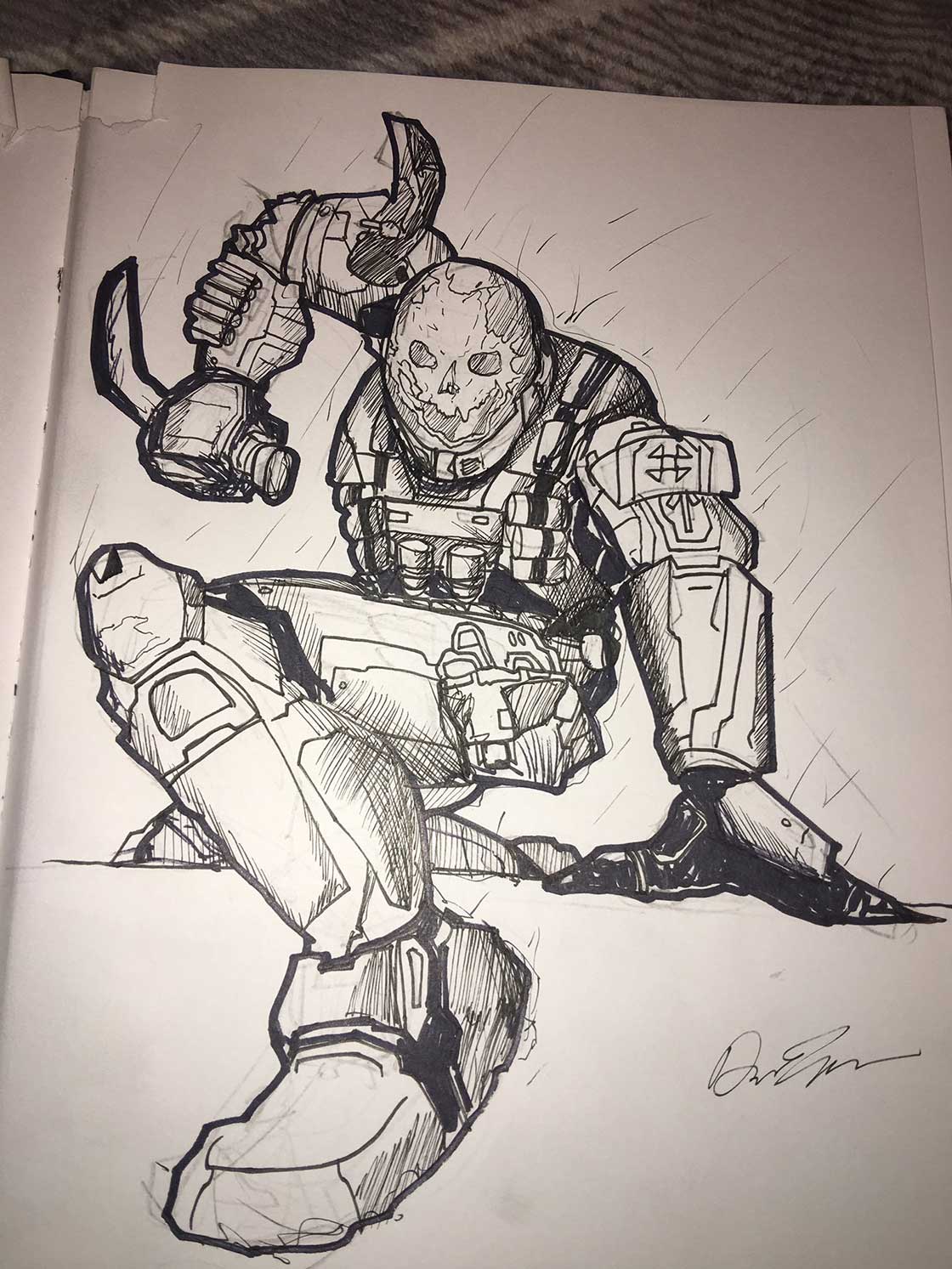 Eye Candy
The cosplay and tattoo gods have blessed us richly this week. I've come across so many awesome examples of both so let's get straight to it!
It turns out that Halo: Outpost Discovery is a real goldmine for cosplay. It's like they run cosplay contests or something, who knew?! Allow me to introduce you to the winner of Chicago's contest - @HaloGoddess! Her ODST cosplay kicked ass and took home the deep dish.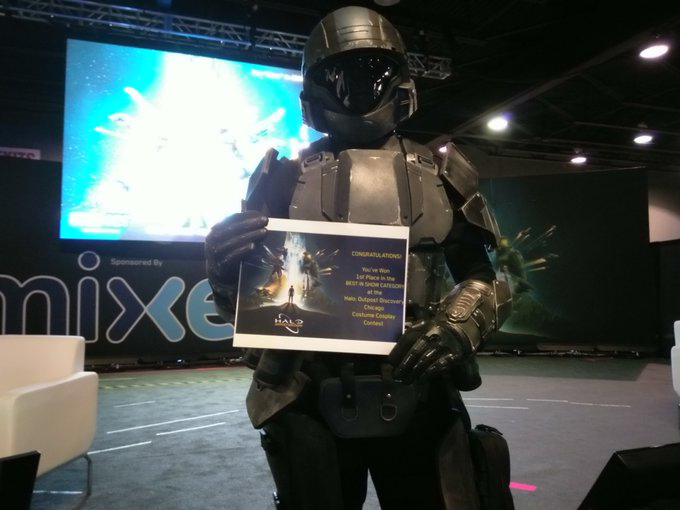 So @ManhoodMagic says that he found his cat at the Chicago Outpost but... I'm not convinced that he knows what cats actually look like. Dibs on not being the one to break the news to him though. Any volunteers?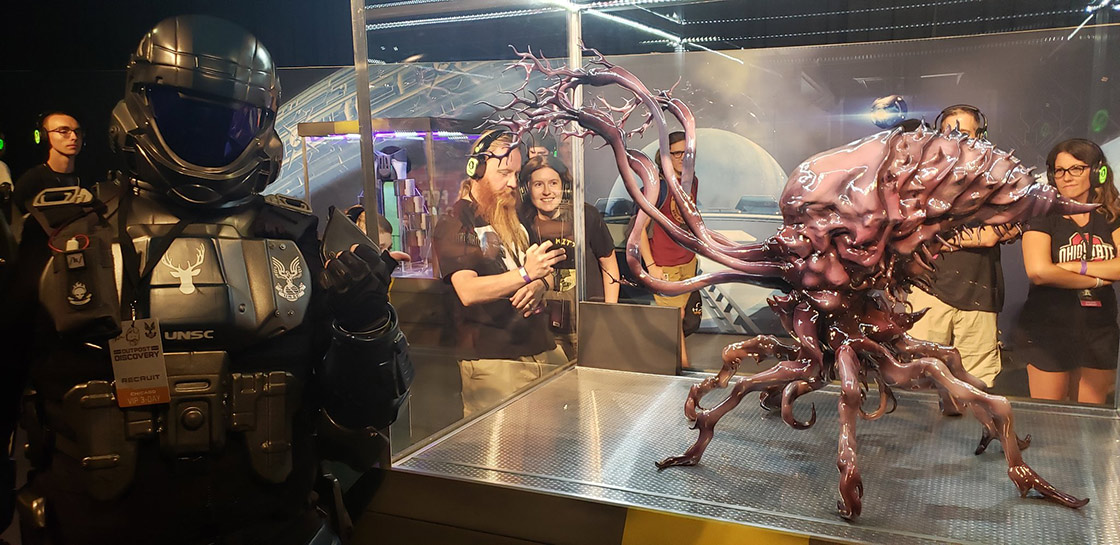 It's not complete yet but @killedbykgb is workng on a Spartan Jerome-092 cosplay and I cannot wait. Again, not enough Red Team love. Needs more!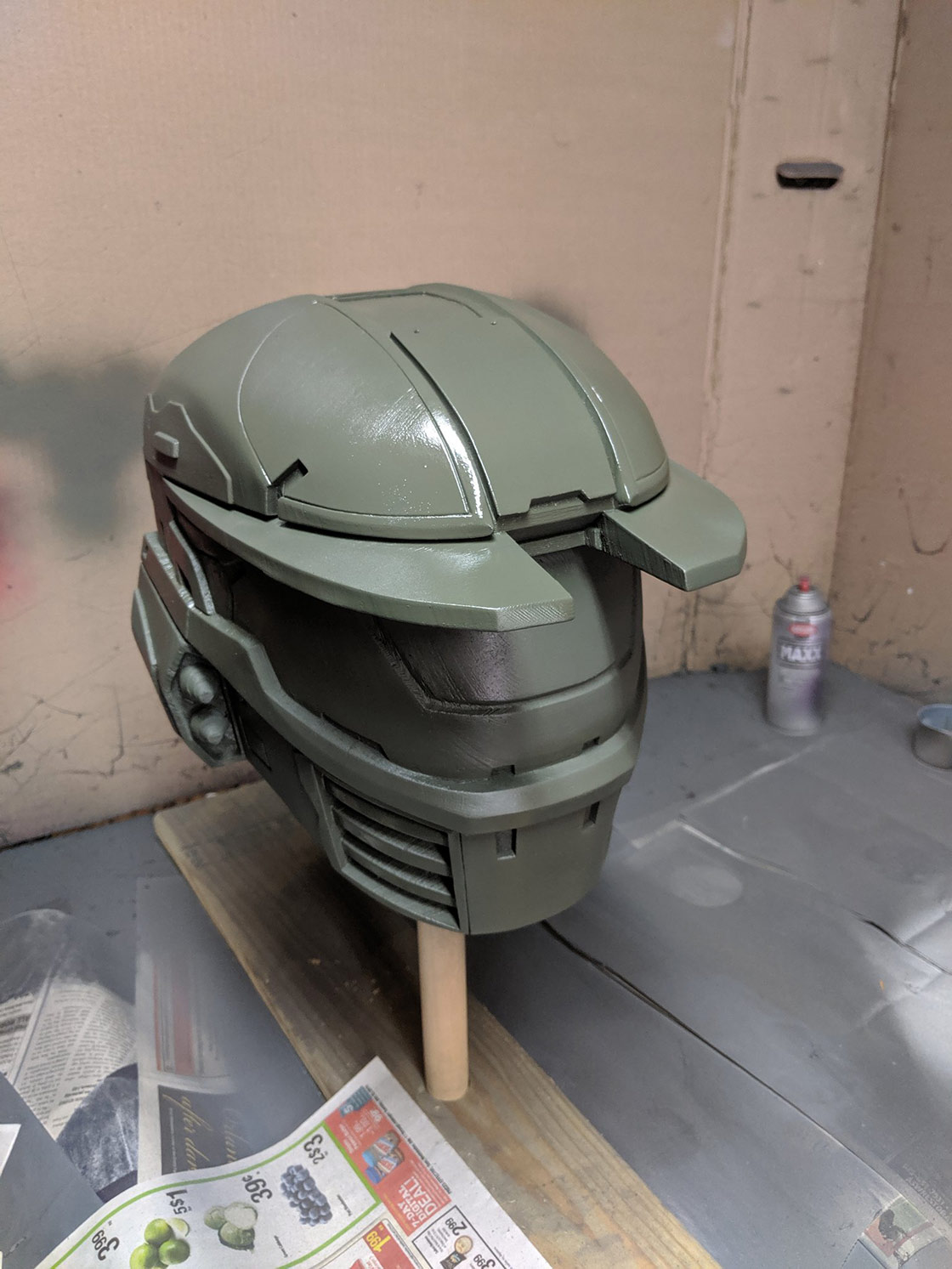 What's better than cosplaying at a convention? How about group cosplaying at conventions? @SpallSpartan and @AzimuthCosplay and their band of mischief Marines took on Chicago and managed to make it to the LZ for extraction. Well done, Marines!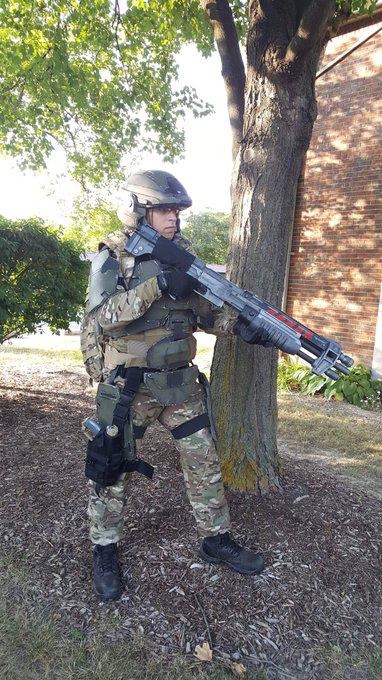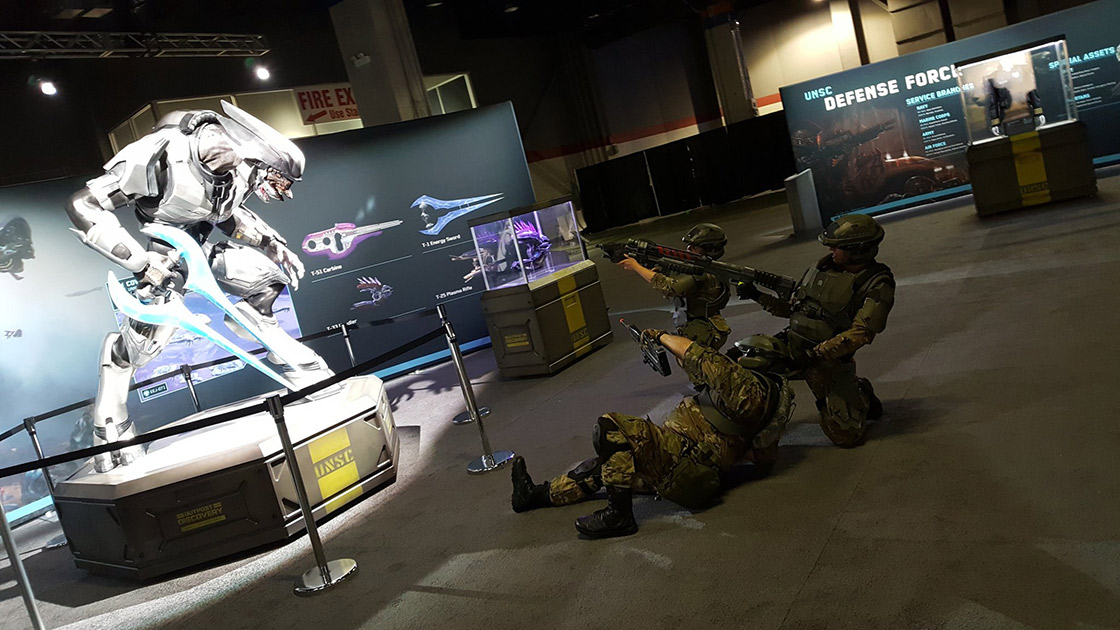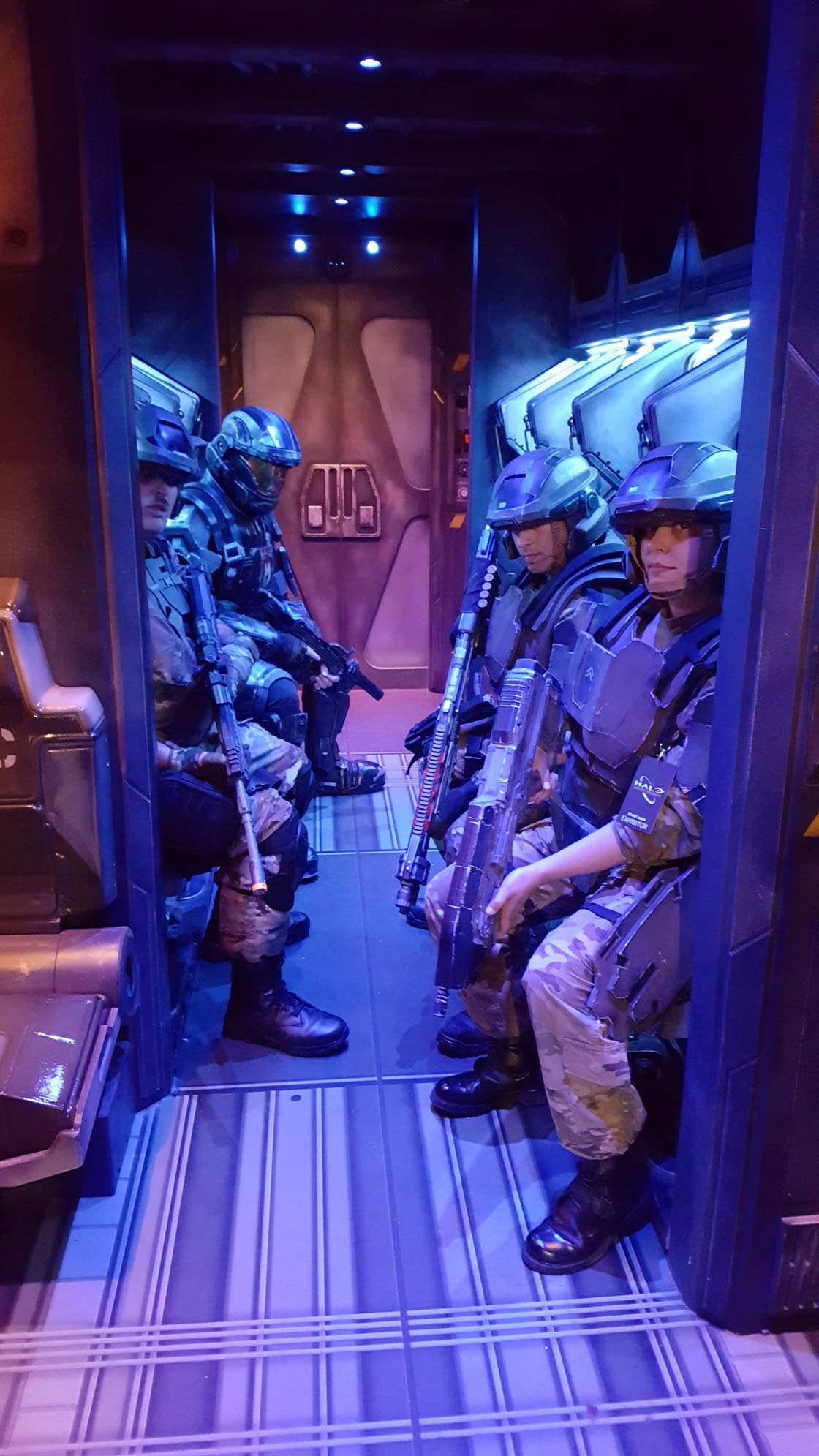 They weren't the only squad in town, @ThunderstormCos and the boys dropped in for some fun Outpost action too!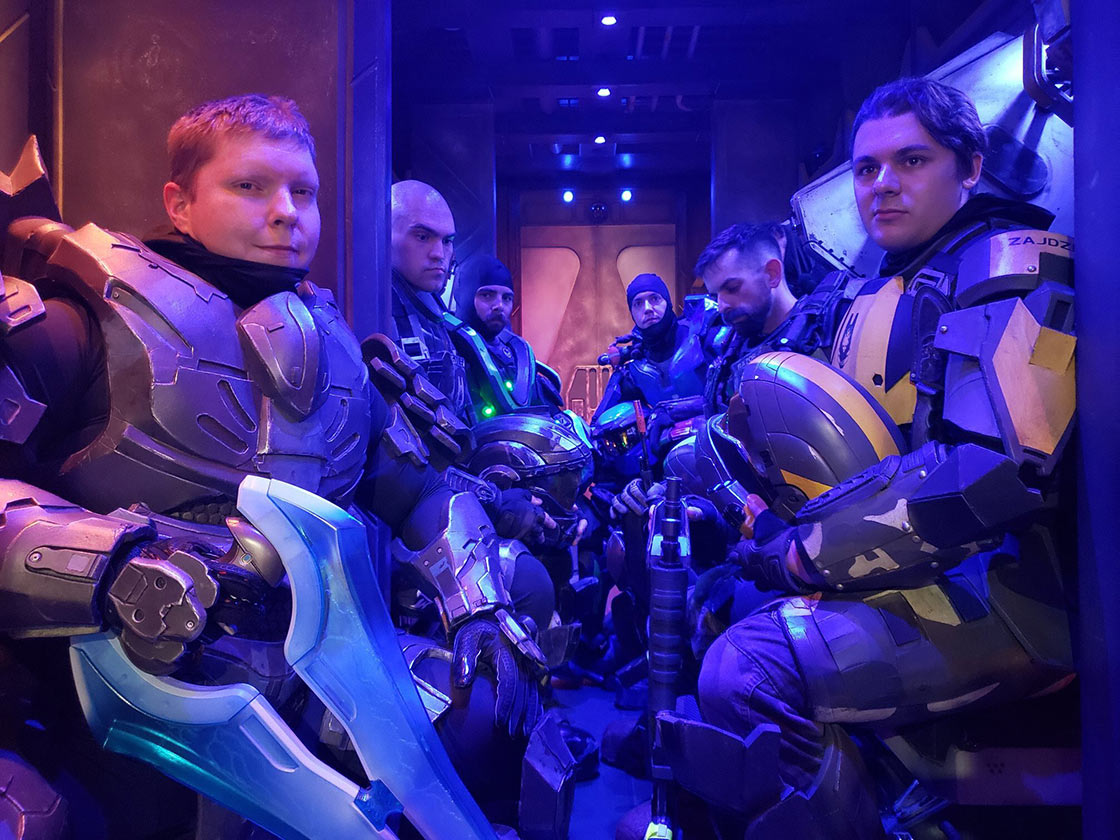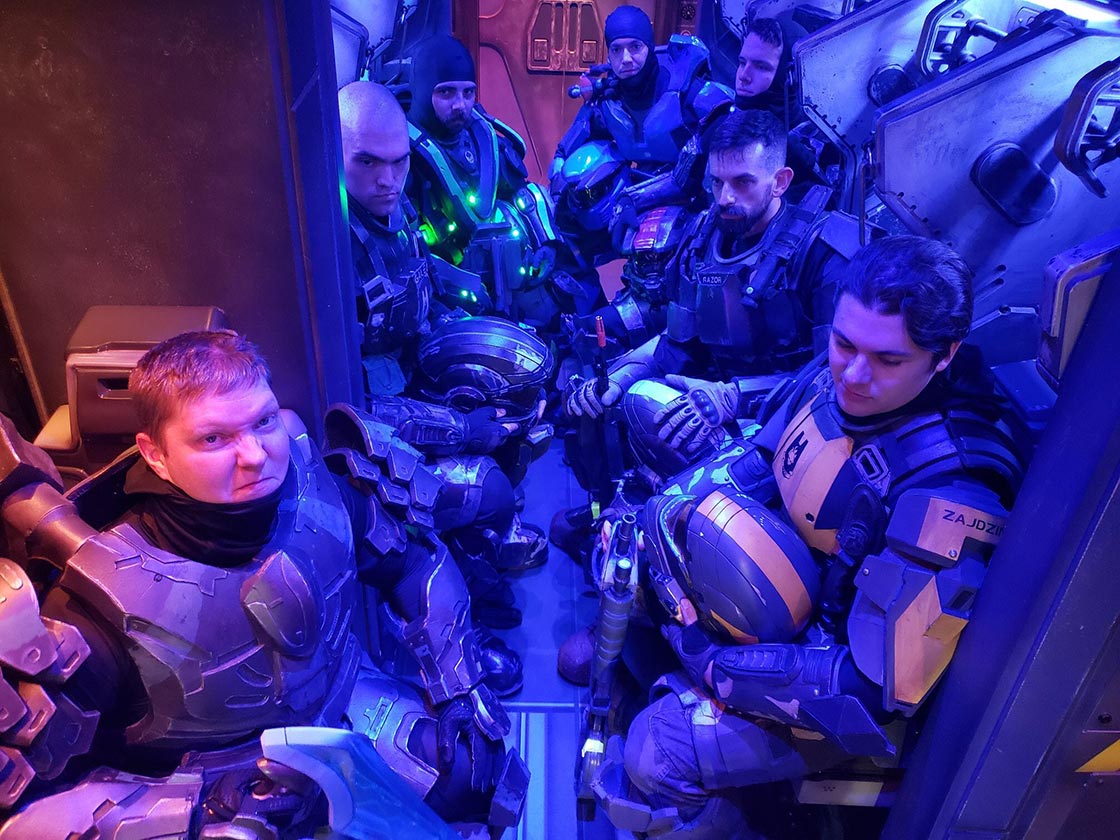 Outpost didn't have the monopoly on awesome cosplay. @gachi691 over in Japan looks like a veritable badass. I love the visor especially!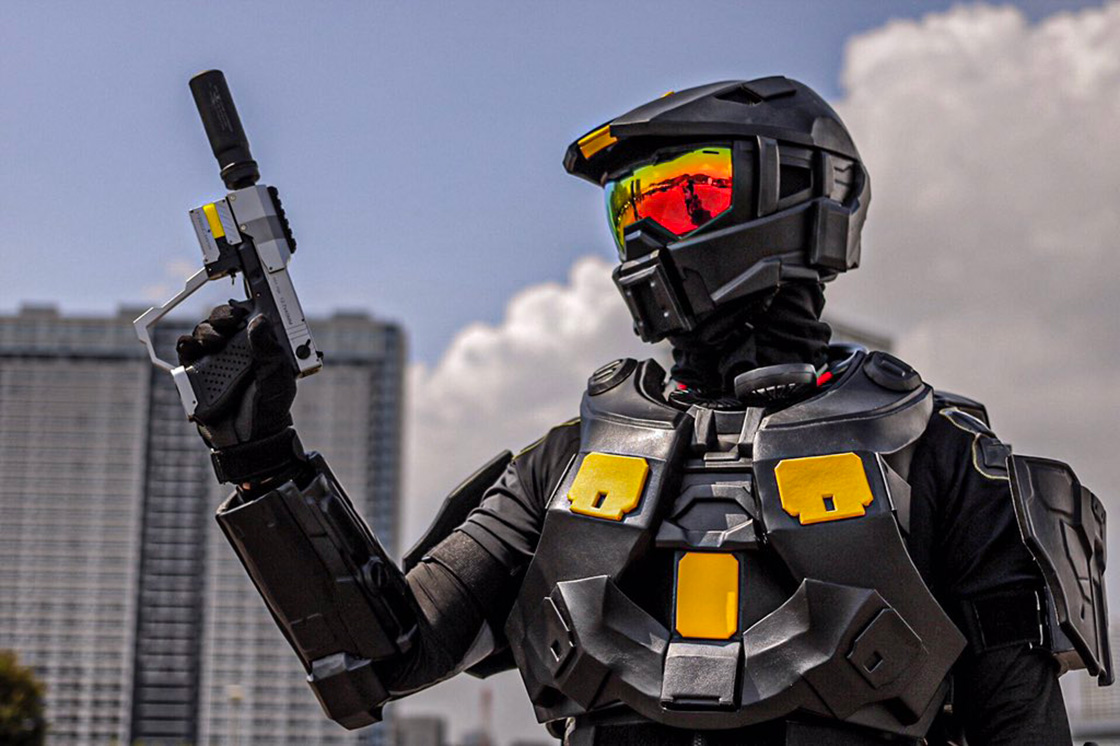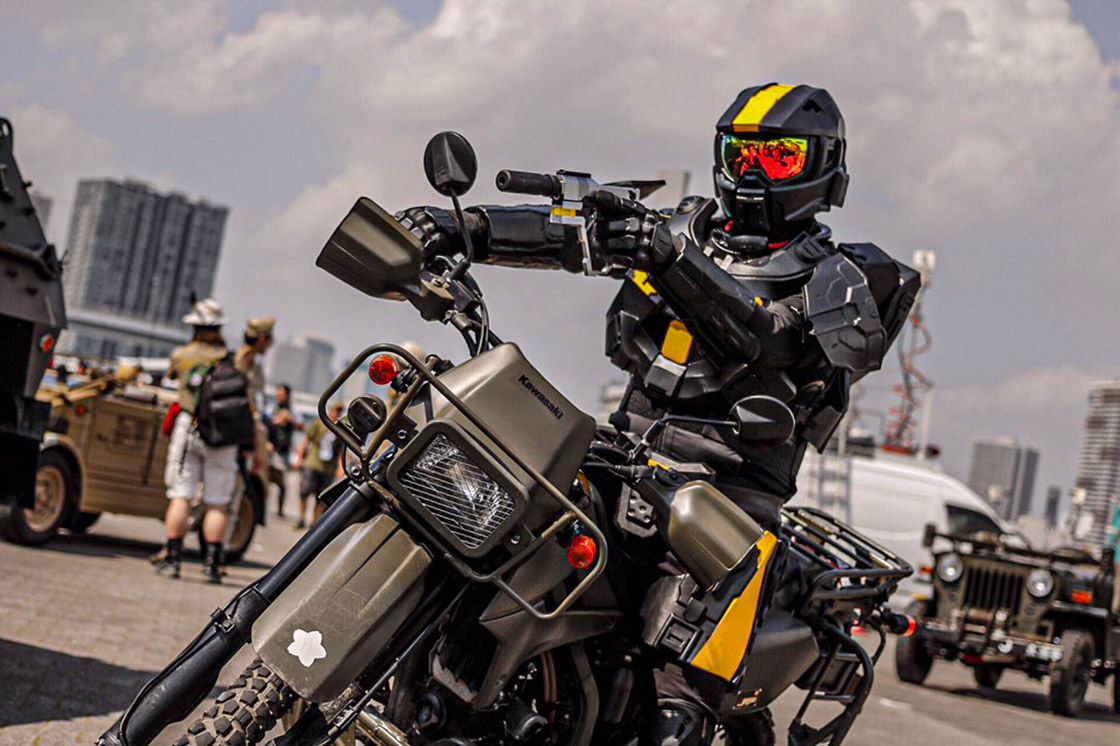 Does anyone remember when we saw @R1Lam's work in progress ODST? Well, he took the finished product out for a spin and I think it looks fantastic.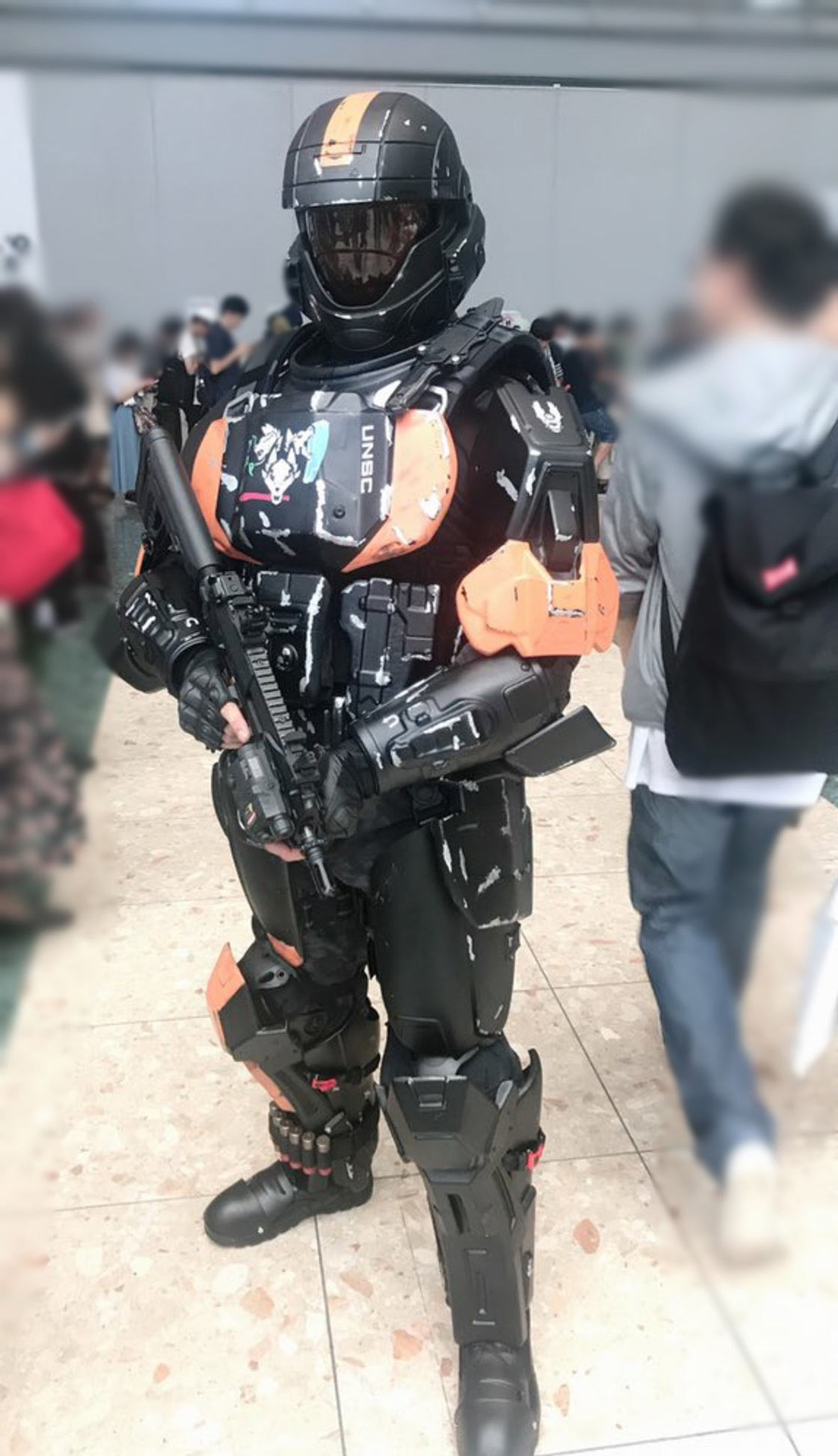 For some #ThrowbackThursday action, how about a Triggers Down tattoo from @mayhemersch? Definitely some dedication here.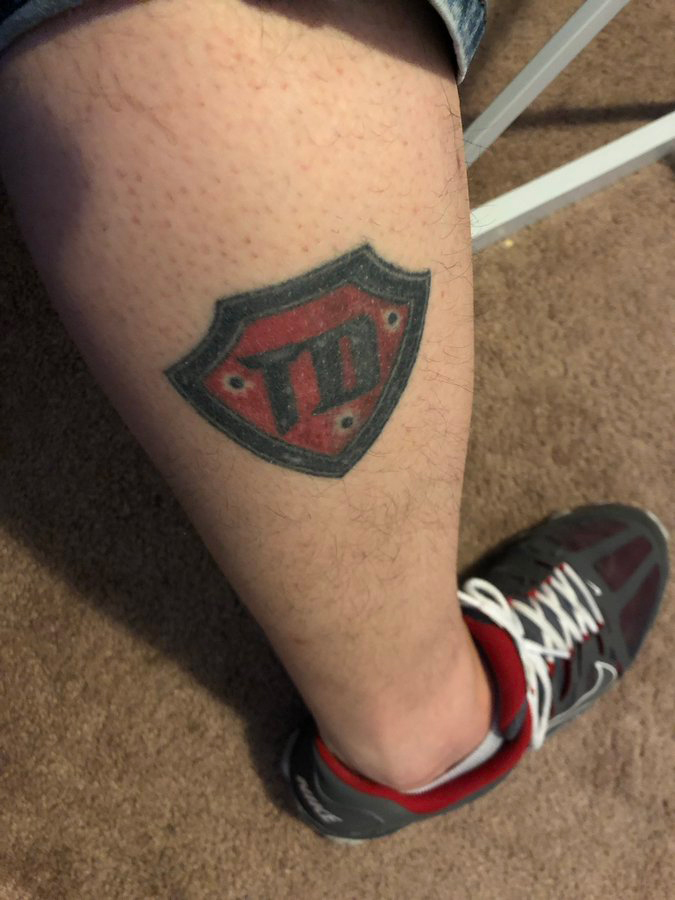 From old to new, /u/BigWill101 had his profile of Master Chief finished up recently and hopes people like it. Yes Will, I like it!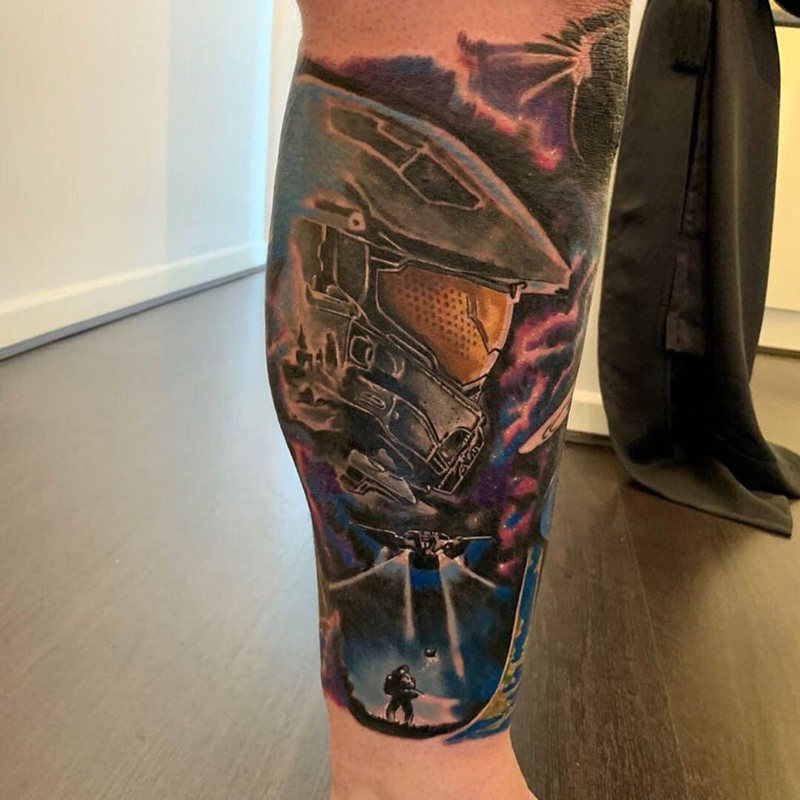 I'm cheating a bit and sliding in /u/thefonz92's incredible Perler Bead Spartan here. (Hey, it's my Spotlight, I'll bend the rules a bit if I need to!) They made this while waiting for Halo on PC but also said it only took a day. So I'm expecting a whole suite of Spartan helmets done in beads soon. Don't let me down now!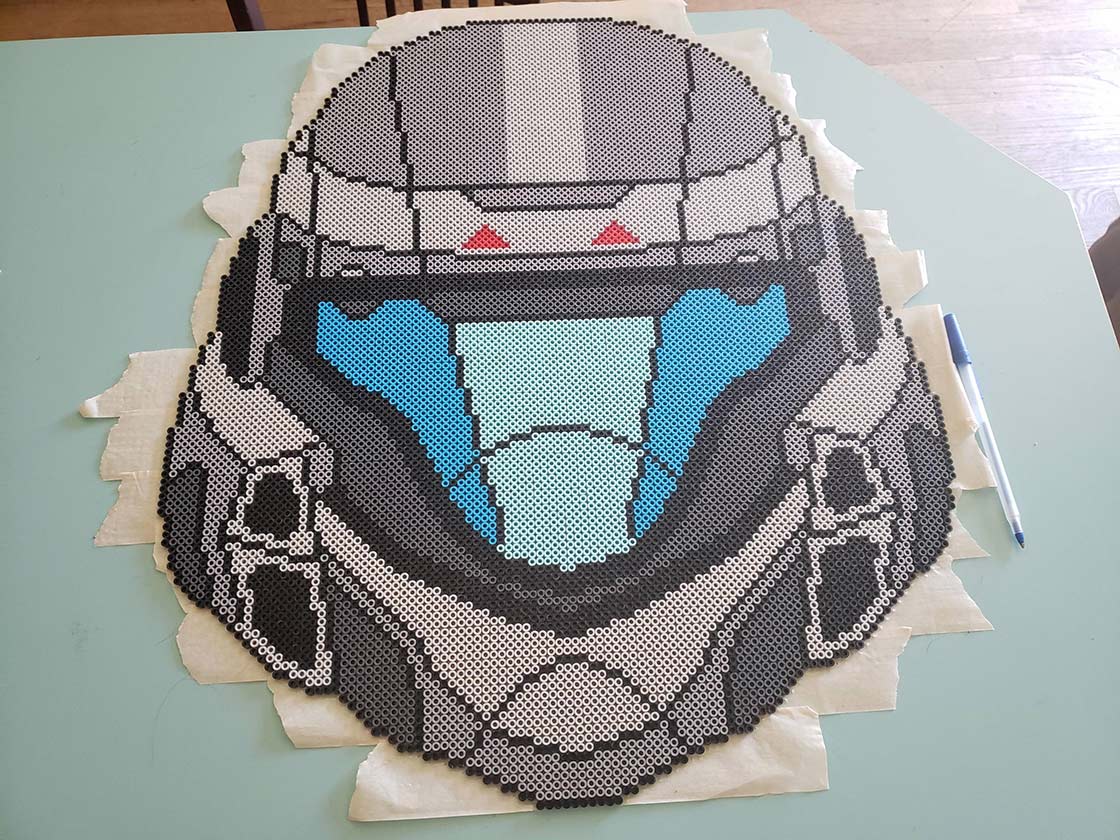 Made to order
Screenshots! Get your screenshots, hot off the presses! Okay maybe not so hot now but they're good anytime - hot or cold. :)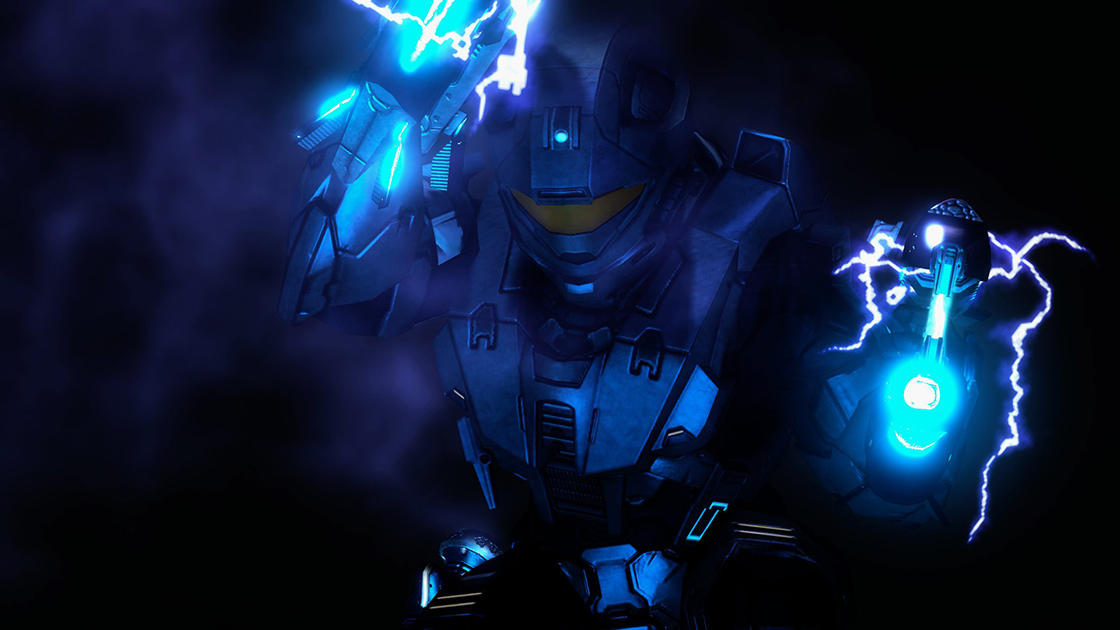 "Indestructible" - @Dvetlous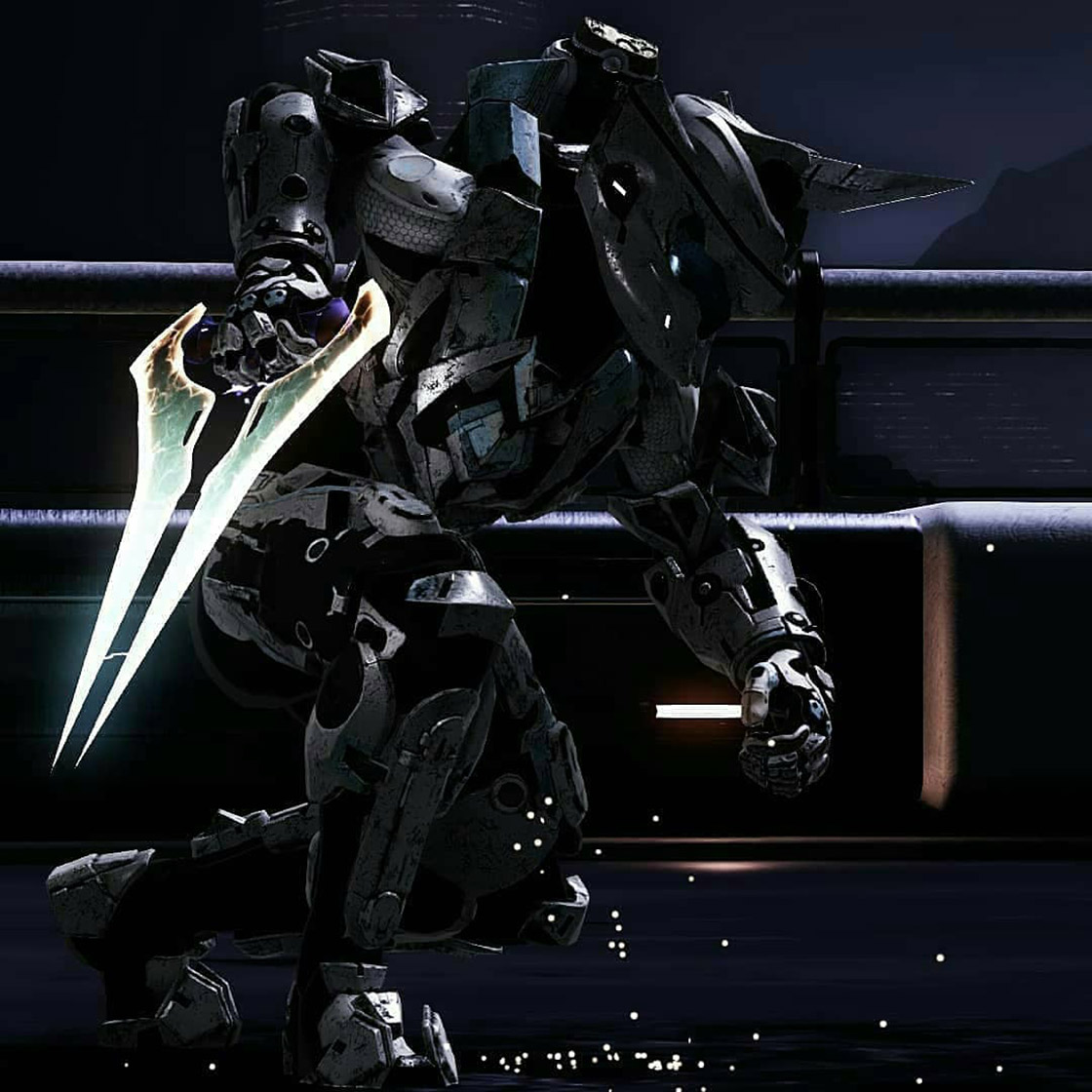 "Nasty" - @Surfin_Ares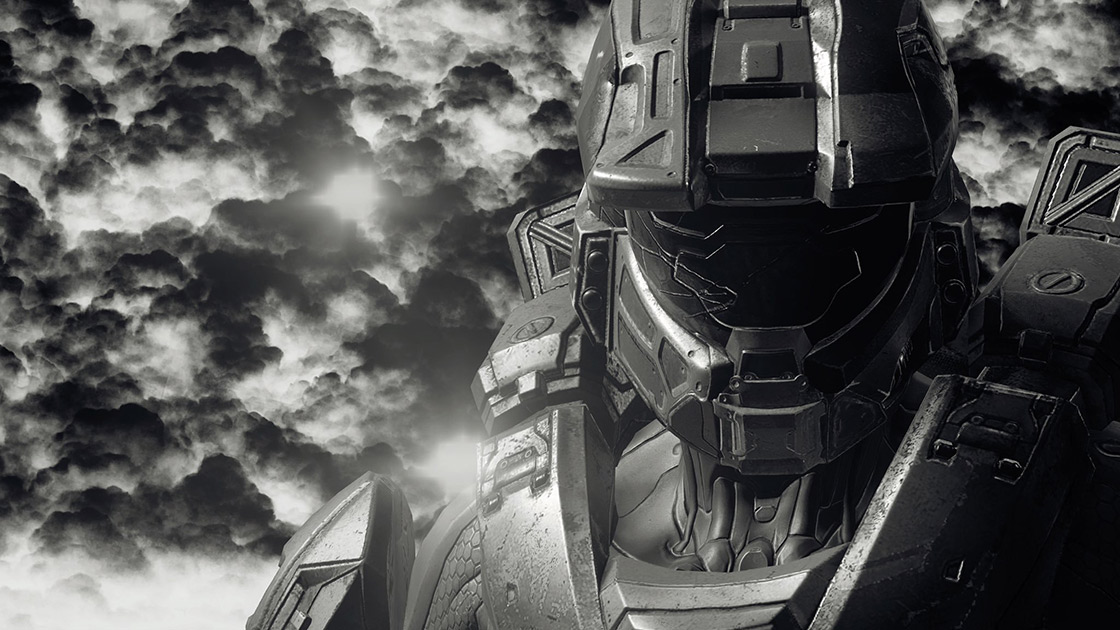 "Haunting" - @Nuvelous
Special delivery
If you're near Atlantic City, NJ for the weekend of September 6-8, 2019 and don't know what to do with your time, why not check out UGC's Halo Classic happening that weekend? If nothing else, maybe you can admire @dexter_art's artwork in person. I can only imagine it's even better than this which makes me really want to go see it... And the Halo action, naturally.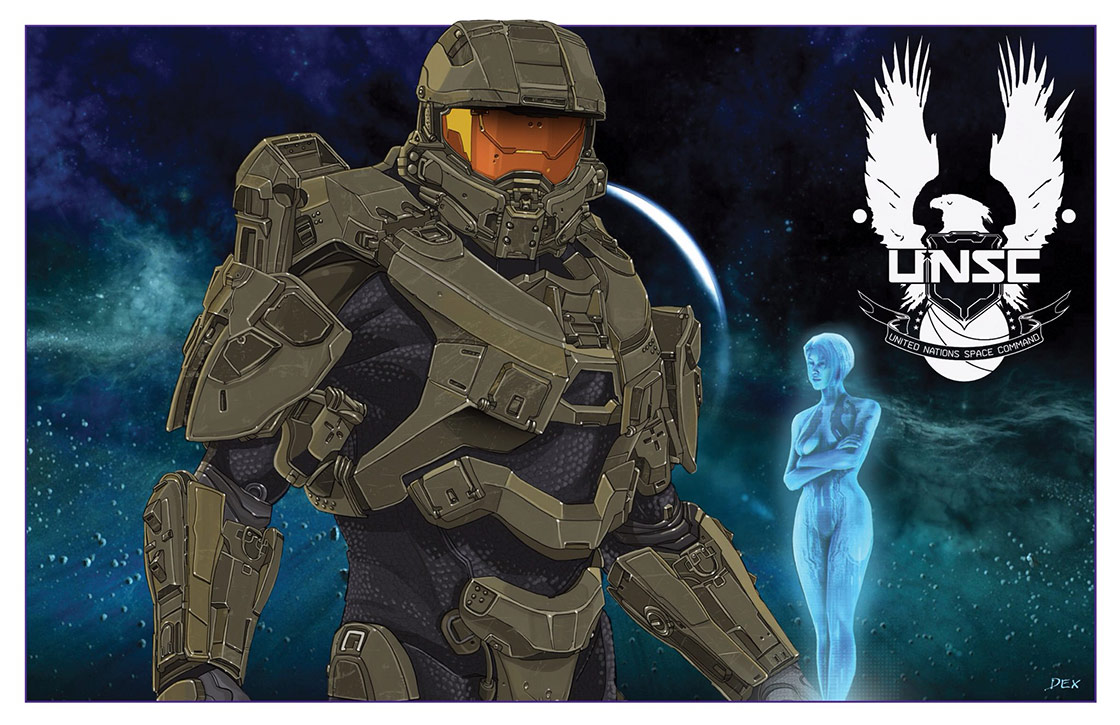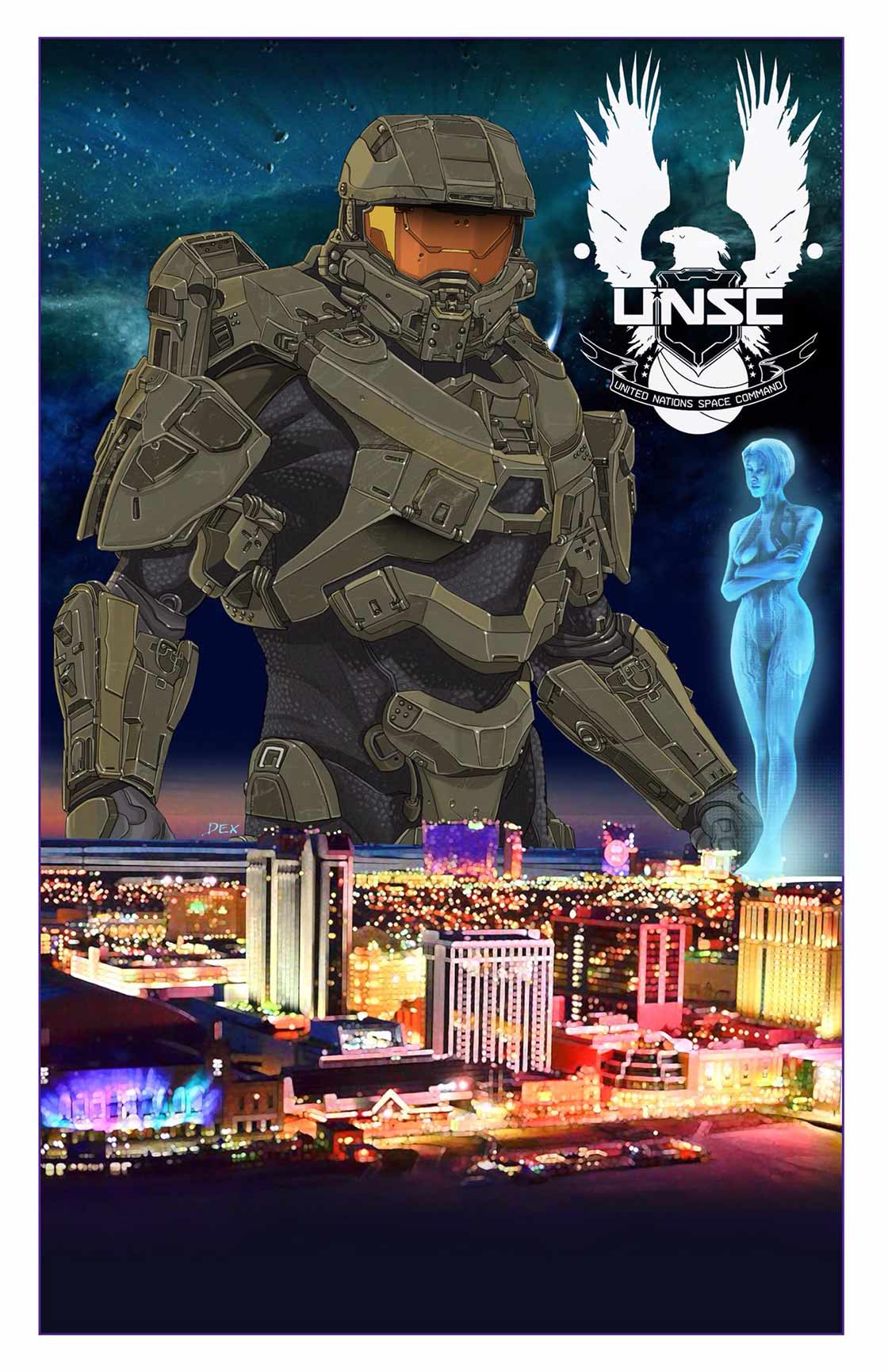 If that's not enough to entice you, maybe you'd rather try getting a better look at Mr UGC @Icychiller54's incredible Halo tattoo sleeve? 96 hours and homage to Halo from Combat Evolved Master Chief to the Didact. This is incredible. You can see a twitter video of it here:
Or check out the stills below. Credit for the ink goes to @waylongrodgers from Empire Tattoo in Oklahoma City.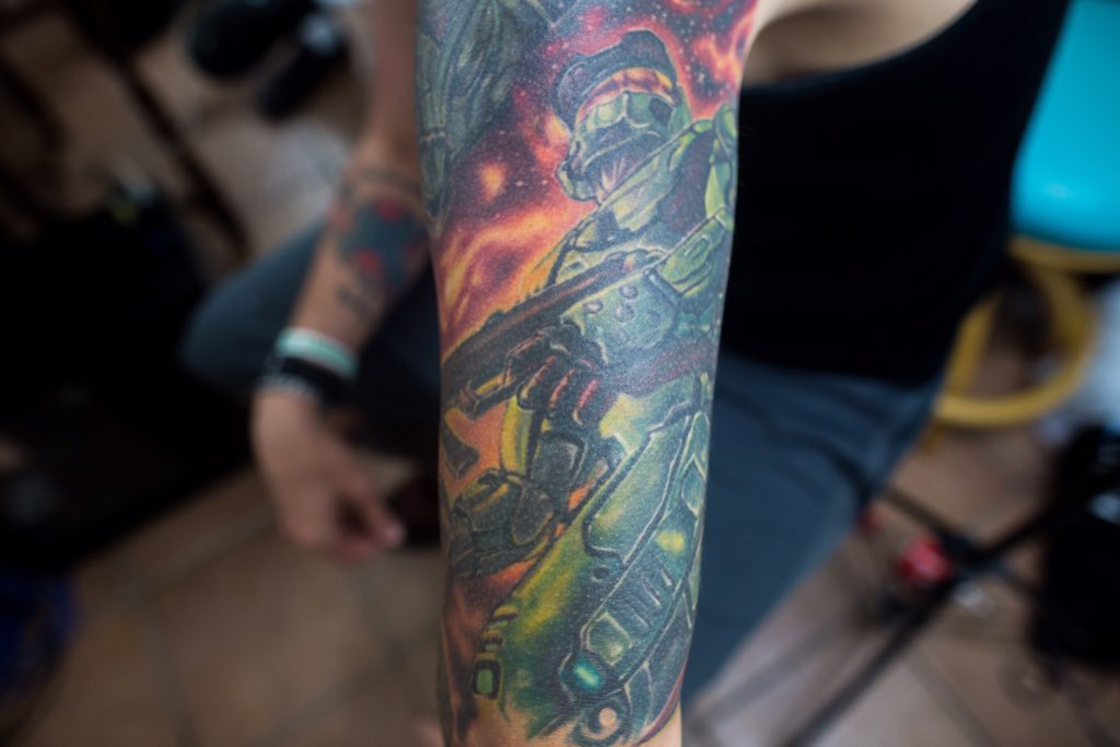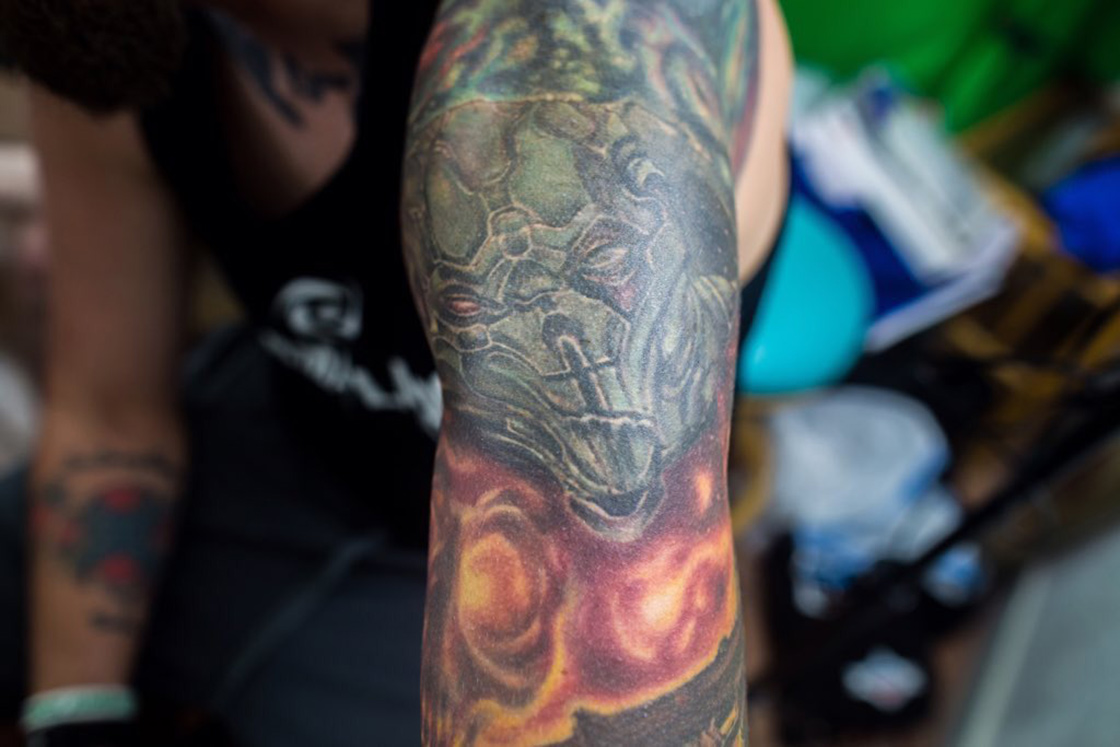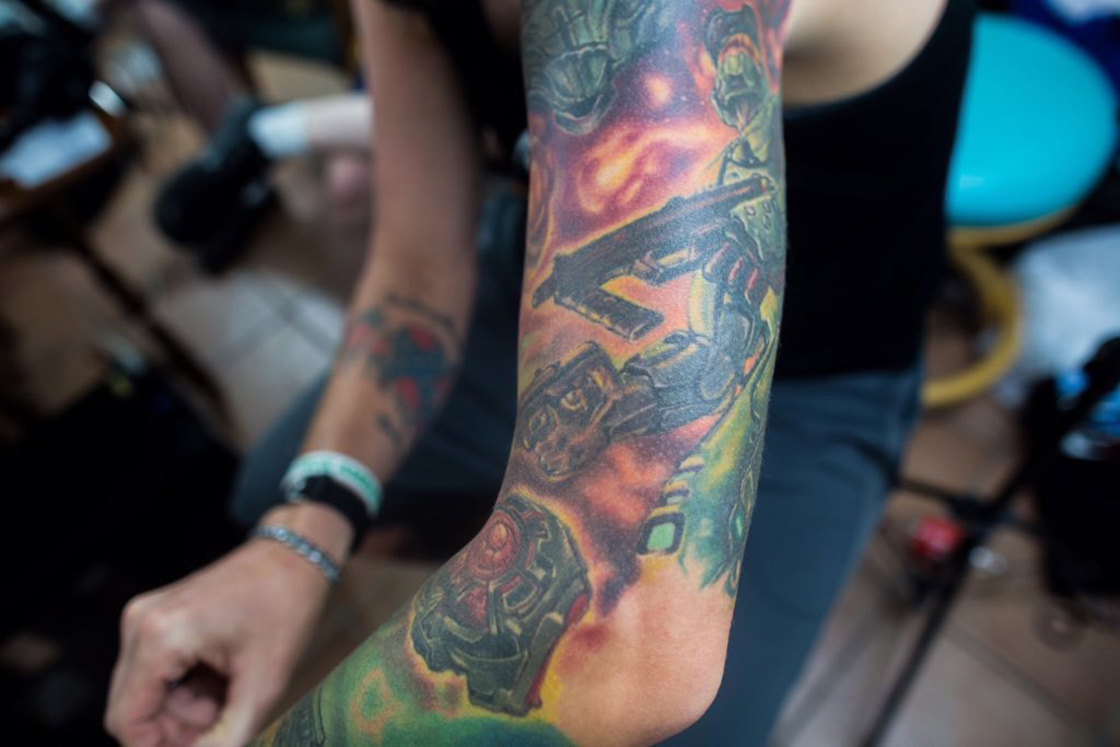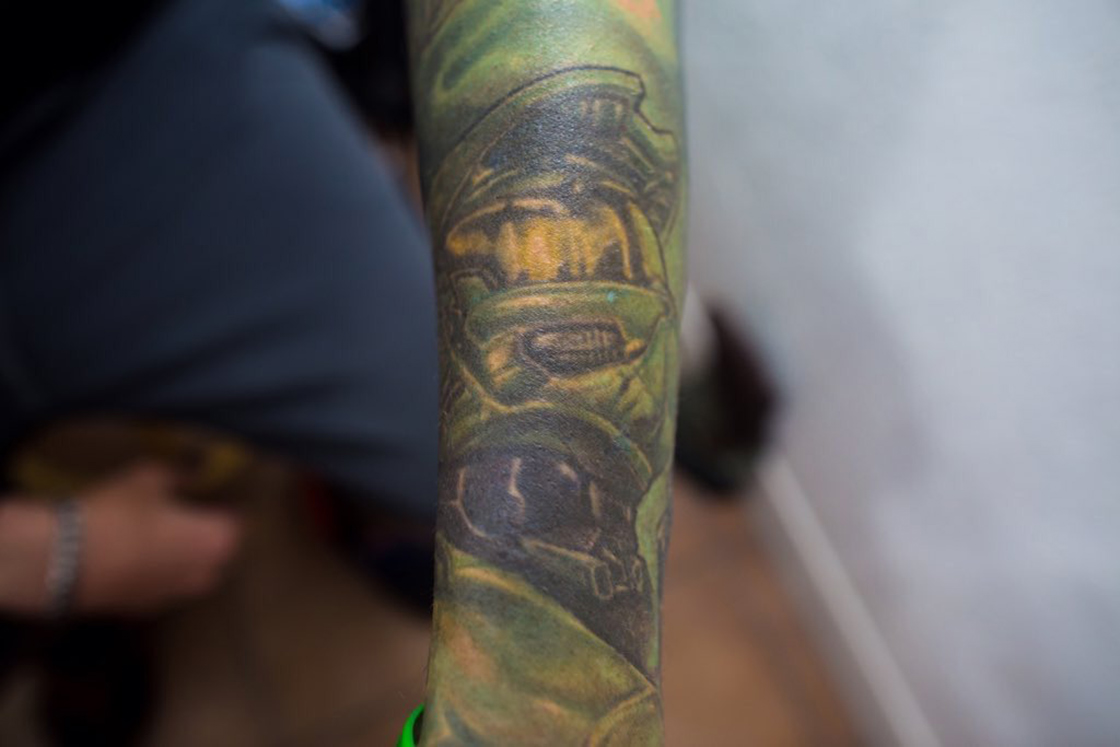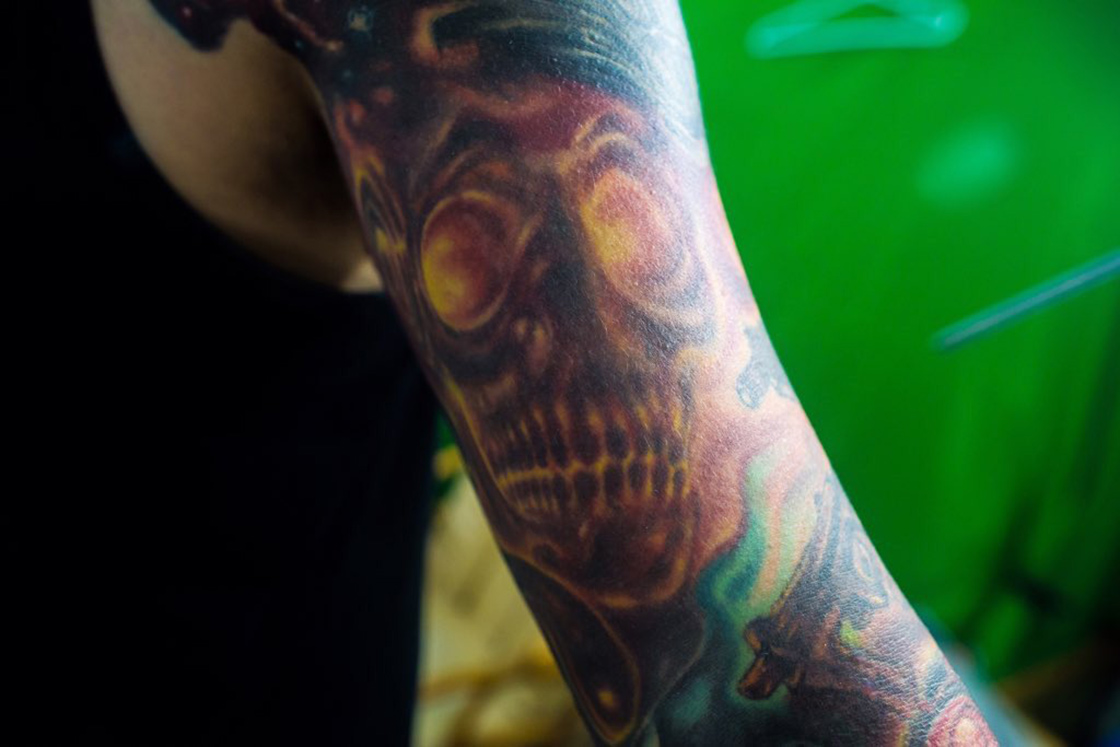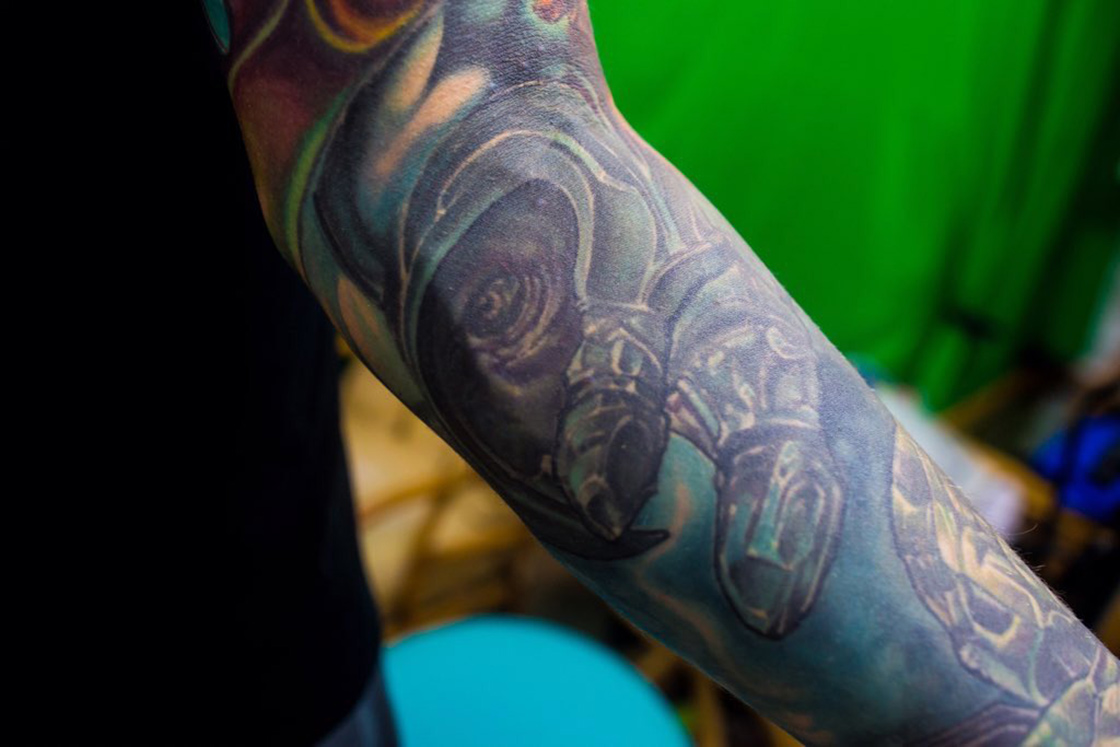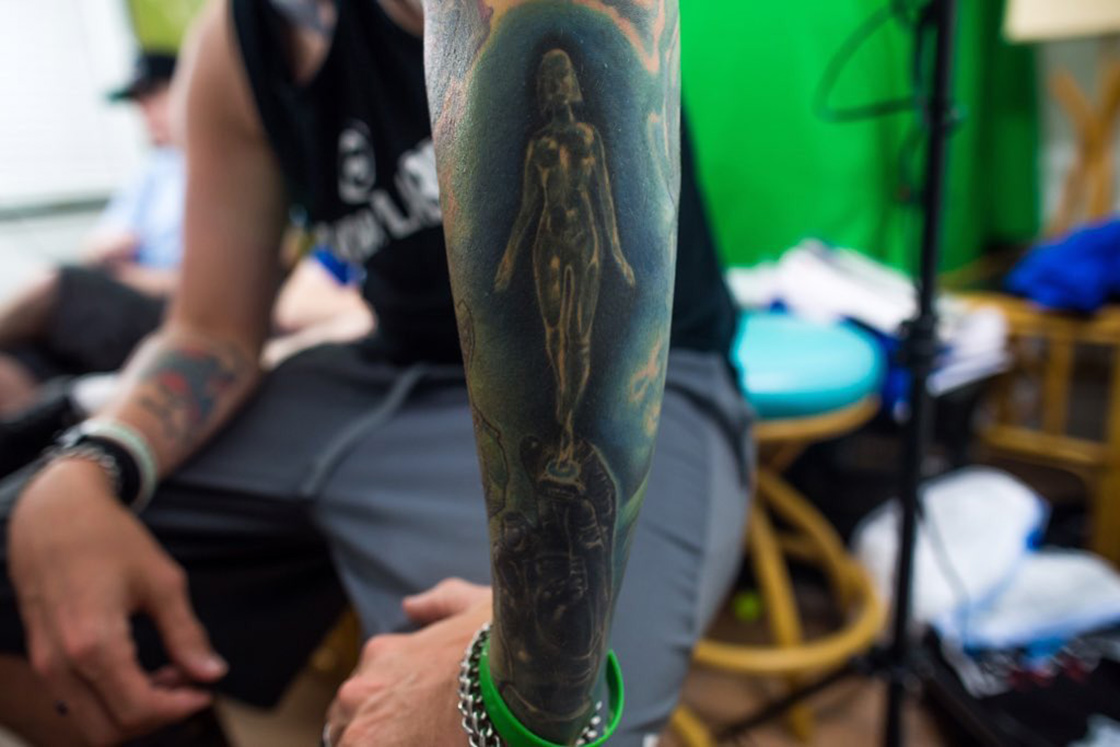 Sweet Rolls
Whew. I need some time to digest all the awesome I just saw. Chilling out to some sweet videos sounds like just the ticket.
This first one is short and sweet because how can you go wrong with Master Chief pancakes from @drdancake?
@BroeyBroe did this really clever "One Game, Four Edits" on Imlevelzer0's sweet Halo 3 SWAT match.
@Hollowtide's videos are always on point so I am super glad he shared this Husky Raid montage with me (even if he did sneak in some Oddball at the end...)! Key things I learned watching the video: You do much better when you have good weapons. Must find out how to not spawn with Storm Rifles and Boltshots repeatedly, brb.
You guys. I can't handle how adorable these Halo stop motion films by @PureGeninusLego are! So much work goes into these and the final product is SO cute. I absolutely adore these.
Petits Fours
I hope you guys saved room for the final bit of dessert!
Doodle's Snickers
This is my favorite thing I've found from @xb1webrider. If any of you have checked out the link in my Waypoint signature you might know why, but I cannot get enough of this Oliveachu! It's so good!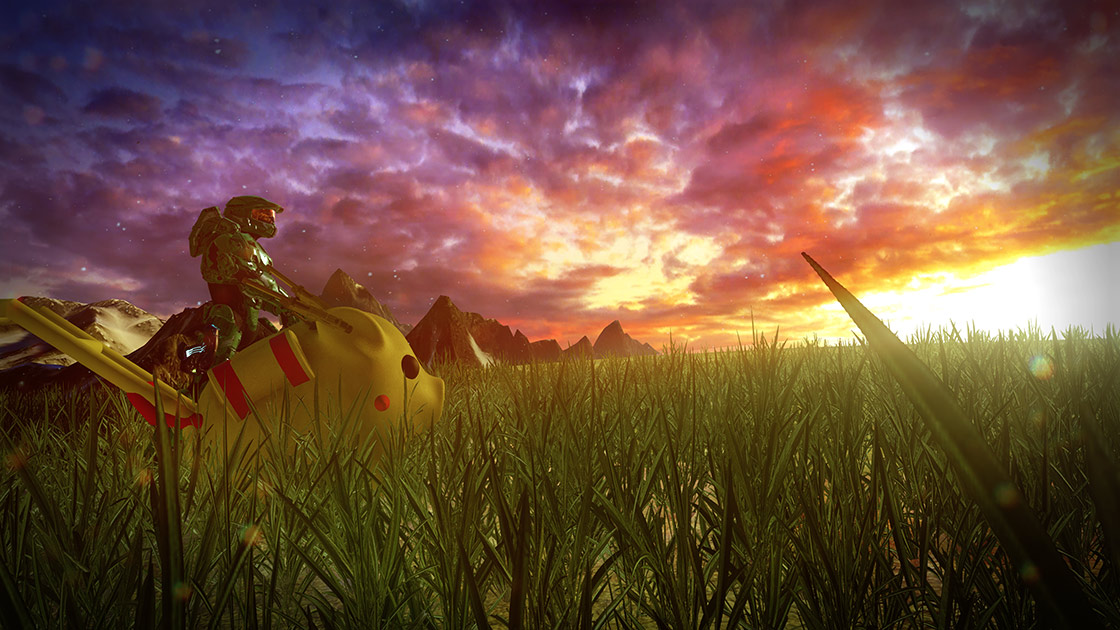 That's a wrap on this week's Community Spotlight! If you made it this far, thank you for hanging out and enjoying today's menu! Remember that if you're featured in these, you need to send me your Xbox Live Gamertag so I can collect it and add it to the list for Fire Unicorn skins/nameplates that I'll be handing out next week. Also, if you have an Instagram, be sure I can find that so I have more options for our Instagram spotlights!
Ciao! xx
--Sam