It feels like it's been forever since I've put together a Community Spotlight for you all but also it feels like yesterday. (Real talk – quarantine time is the weirdest.) I've lost all sense of time, but one thing that remains indisputable is that it's Thursday – so here we are with a fresh Spotlight! There's a lot so strap in and bring extra snacks. I'll take some popcorn if you're sharing.
CRÈME DE LA CRÈME
When I have the time I love to browse Artstation and look at all the amazing Halo art. For example, this Halo Infinite art from @lc_illustrates. Apparently, Halo is his favorite franchise so he made this piece in anticipation of Infinite! This looks like a book cover and I love the colors in play here. If you want to see more of his work, check out Logan's Artstation or his Instagram page.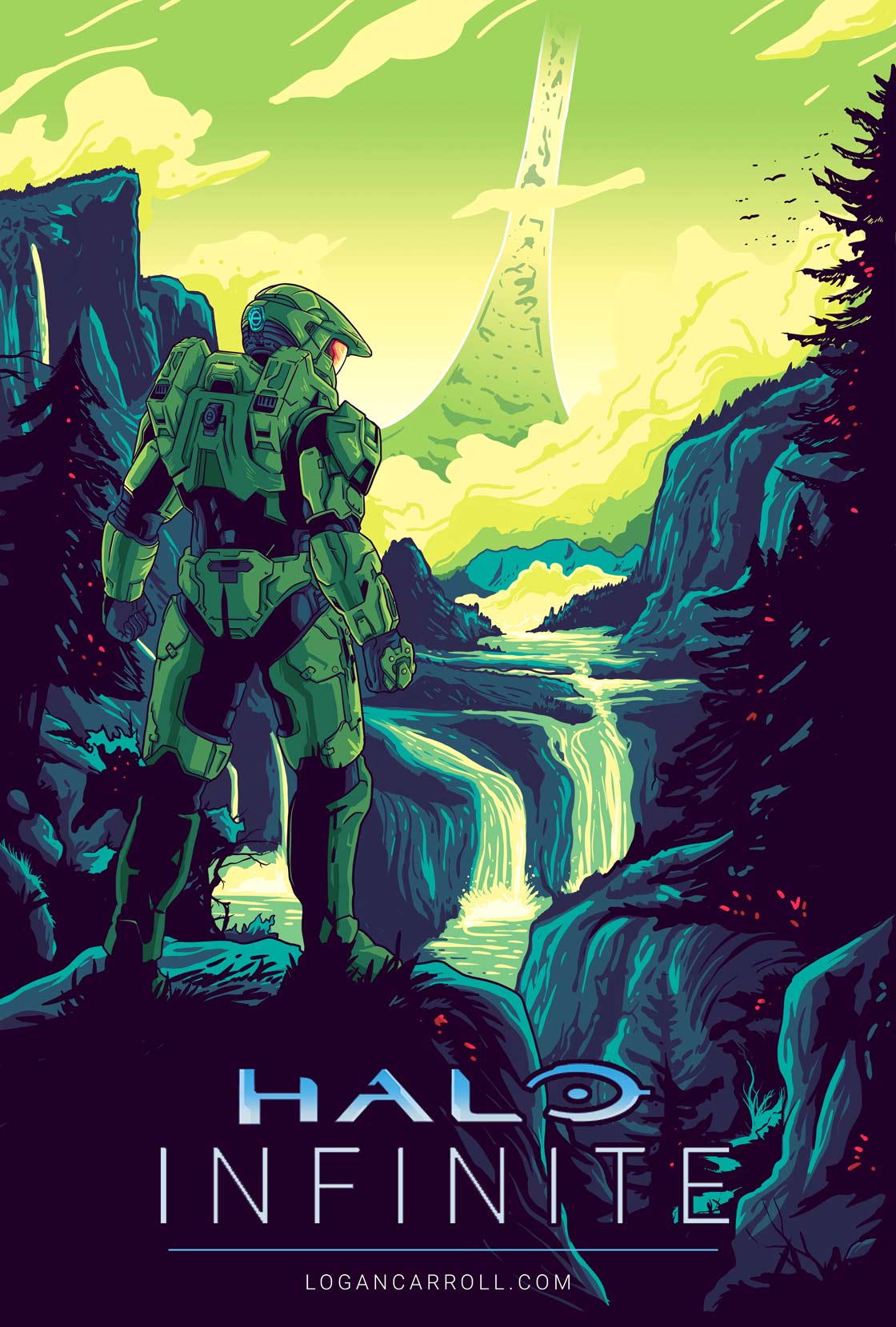 Snack Break
Last week, we released one of Gareth Coker's tracks from the Halo Infinite OST: Set A Fire In Your Heart. Between then and now, someone has already made a cover version of it and how can I not share? This is @chickenbonez00' (no I'm not making that up) metal guitar cover of Set A Fire In Your Heart.
Snicker's Doodles
If you're not already, now's the time to get comfy!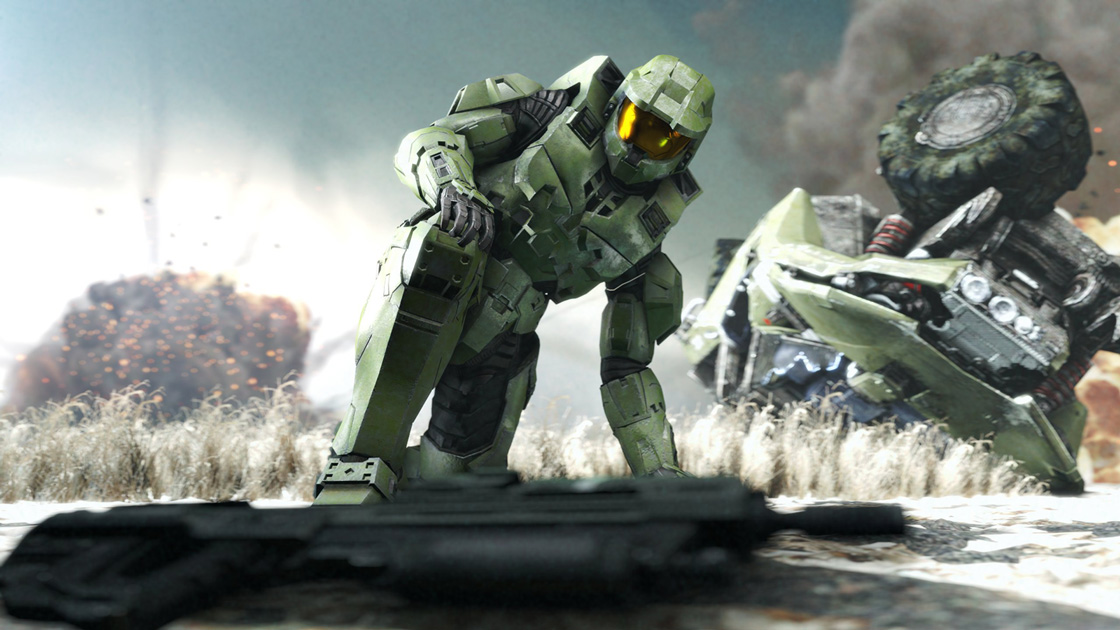 D'you Think We'll Ever Meet Them?, @LastnameSilver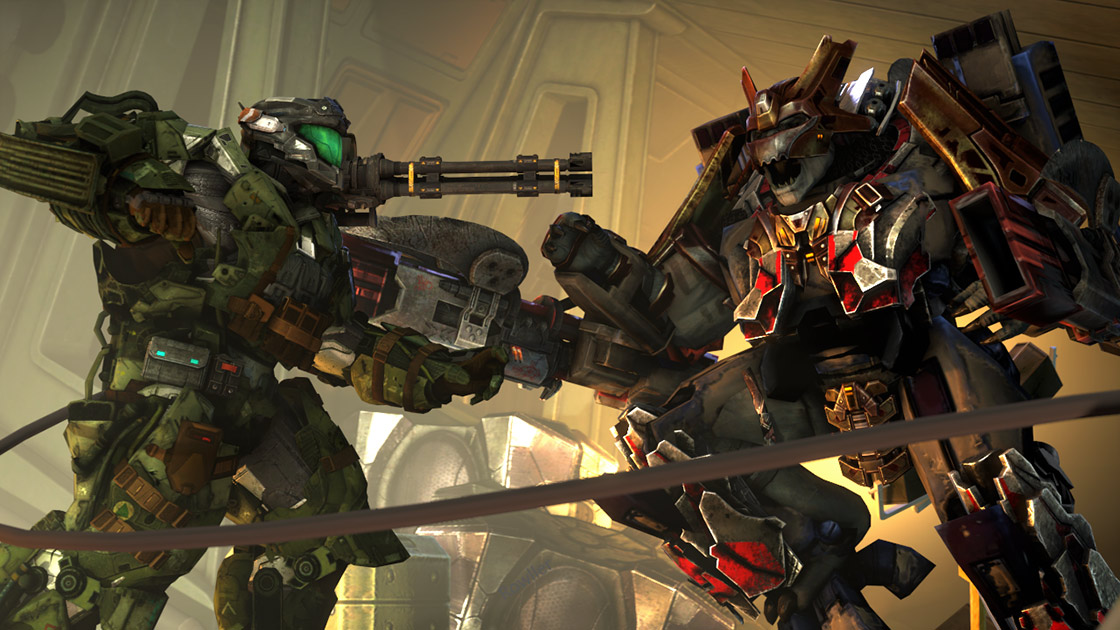 Rowller vs Ciloceus, @Rowller1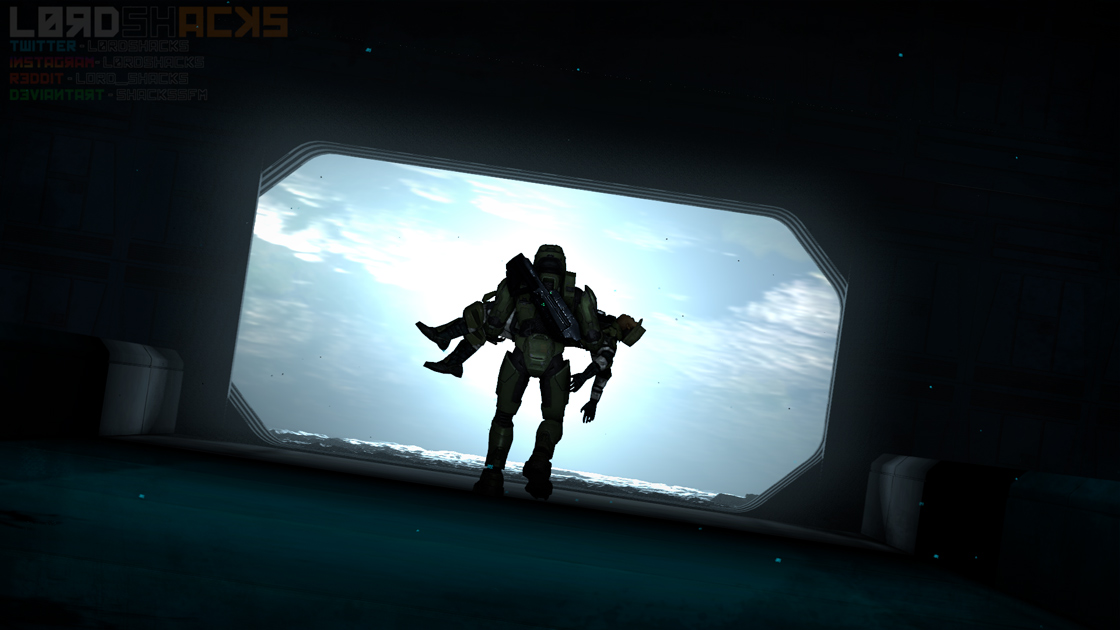 He Died A Hero, @L0rdShacks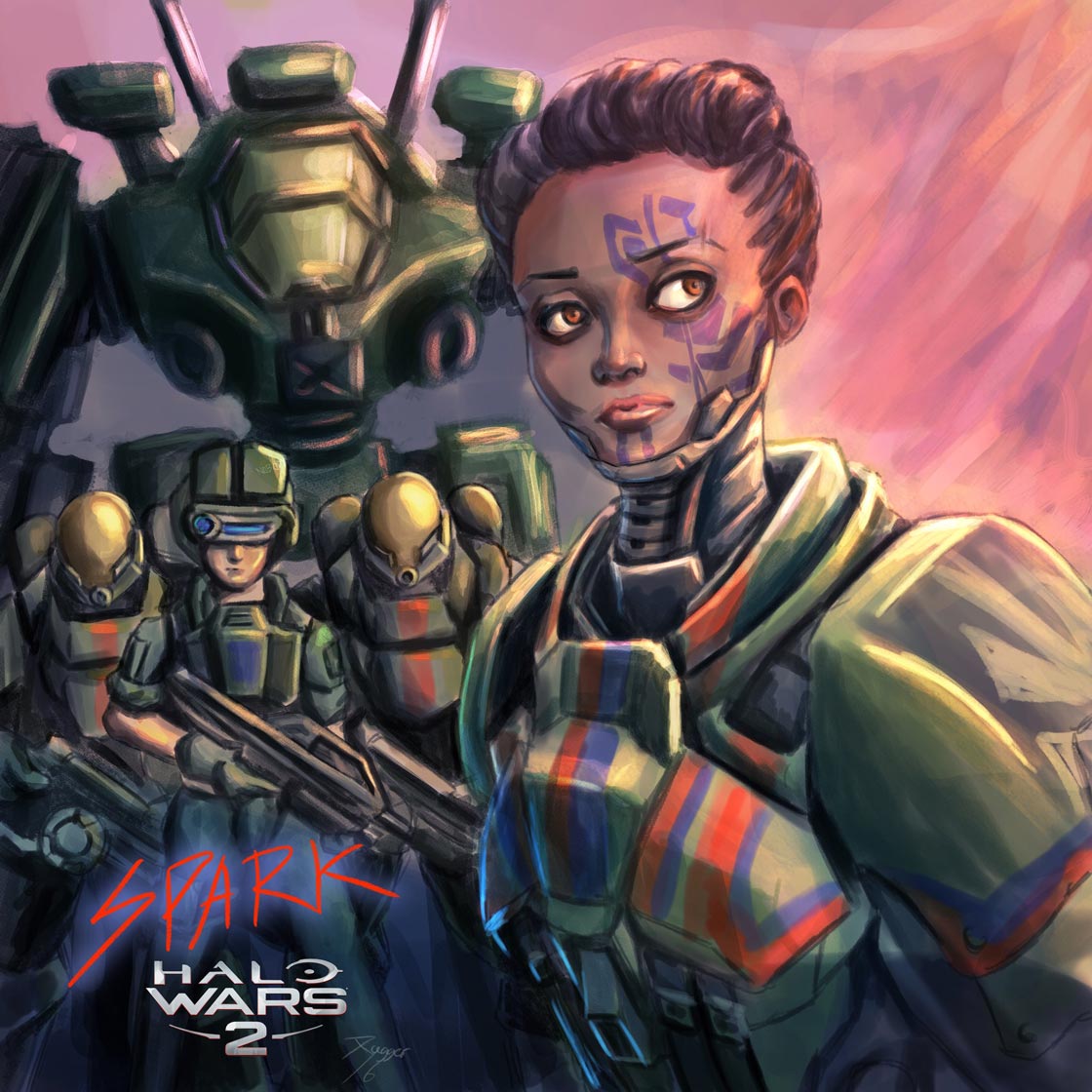 Kinsano, @dagger6art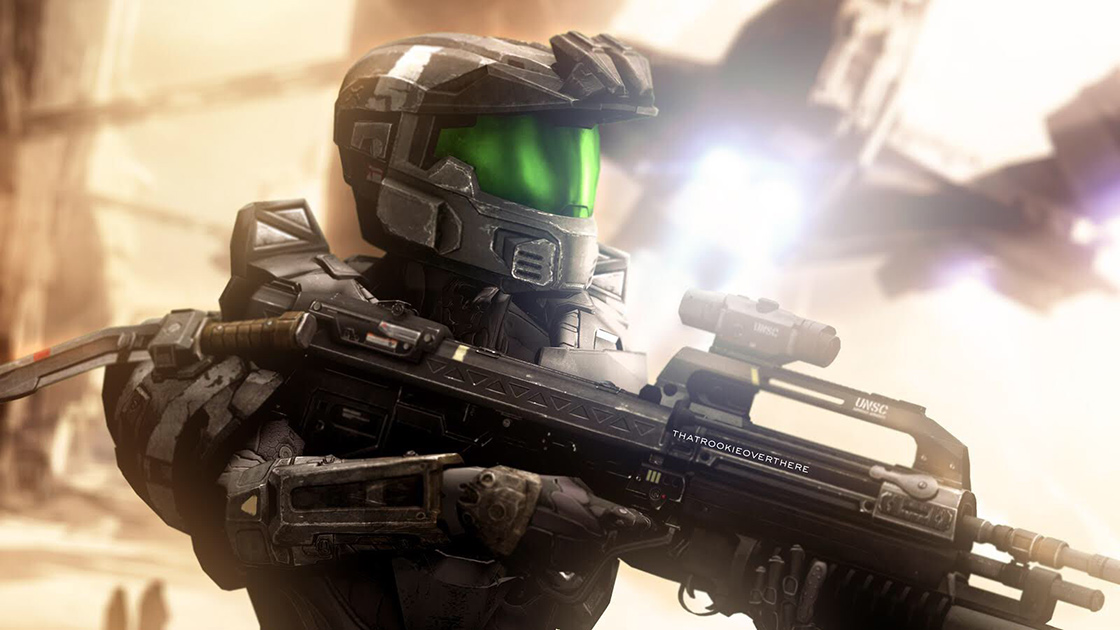 Prep For Evac, @thatrookieovthr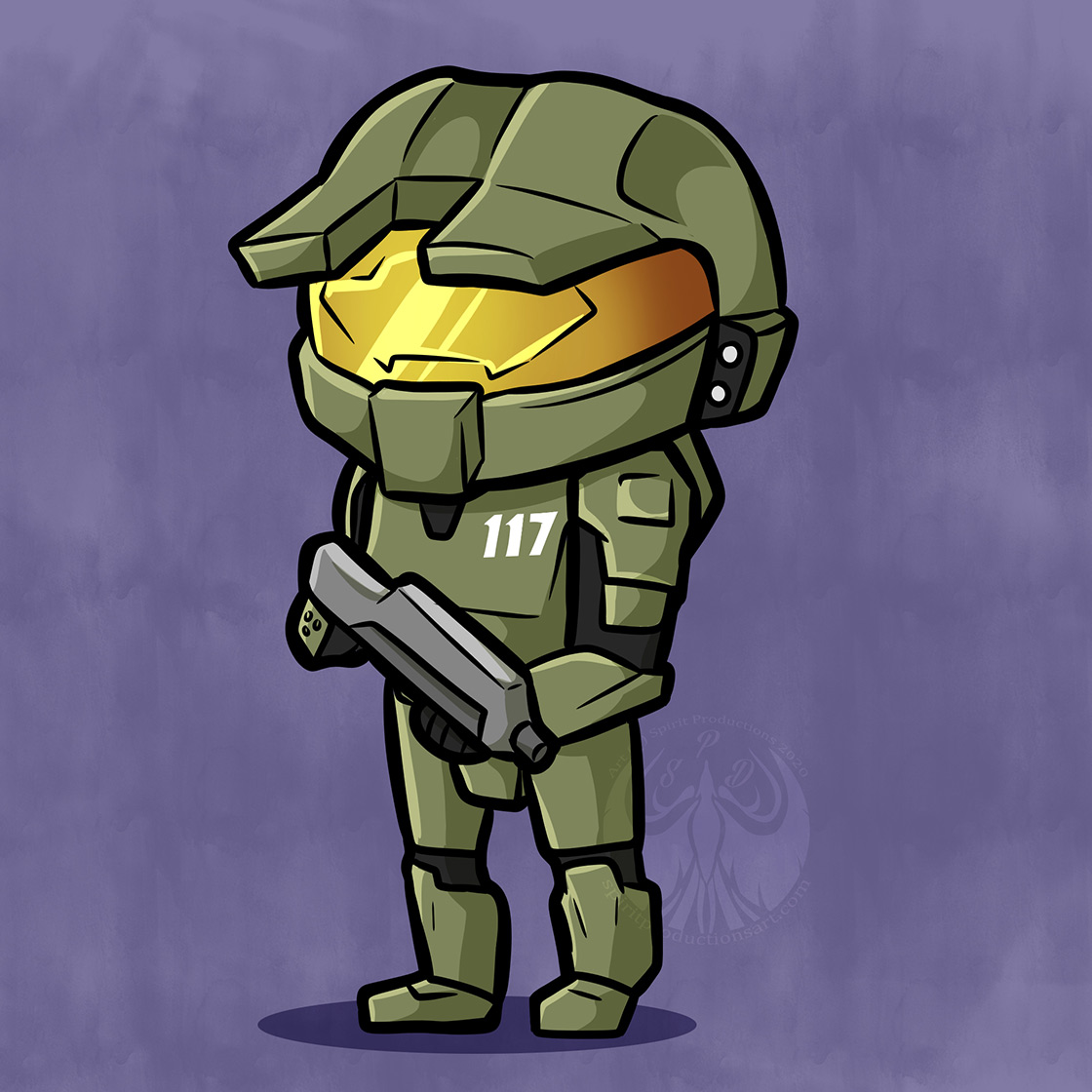 Chibi Chief, @Spirit_PD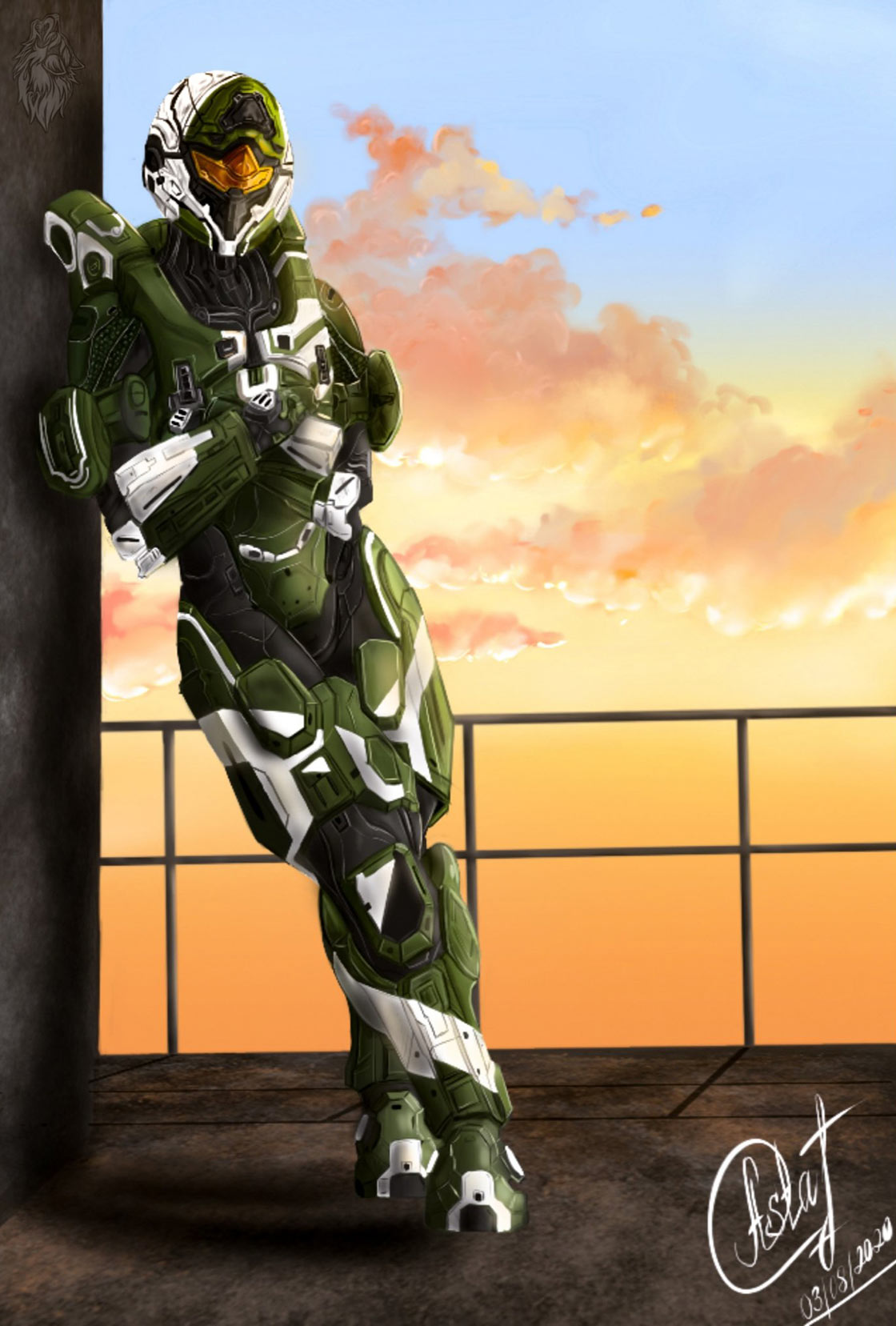 So...Who's Here?, @spartanca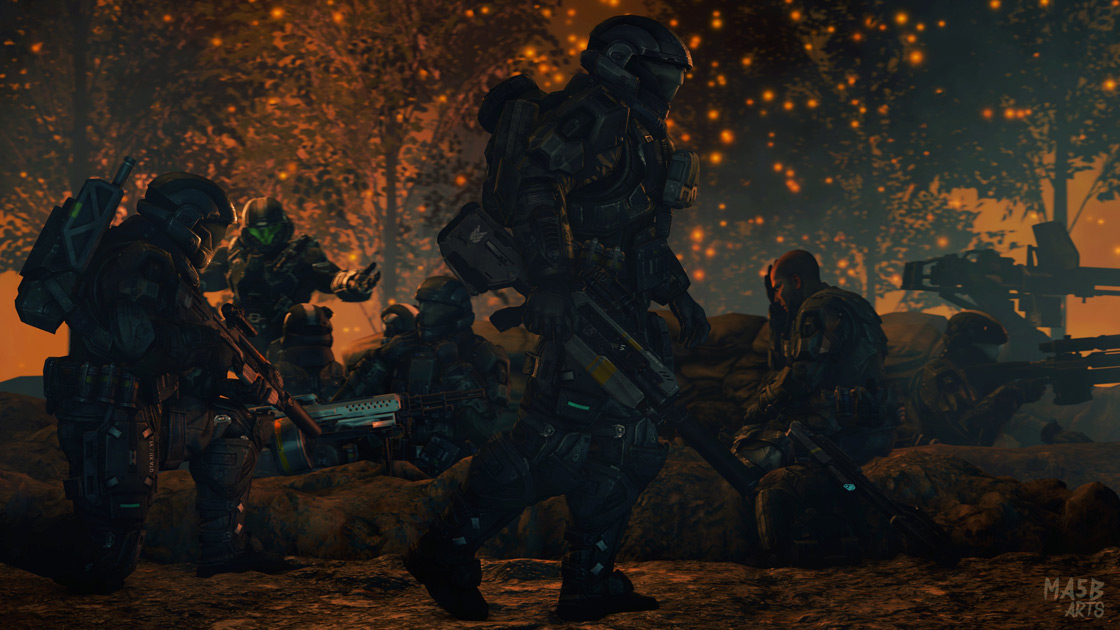 ODSTs, @RealOscarMike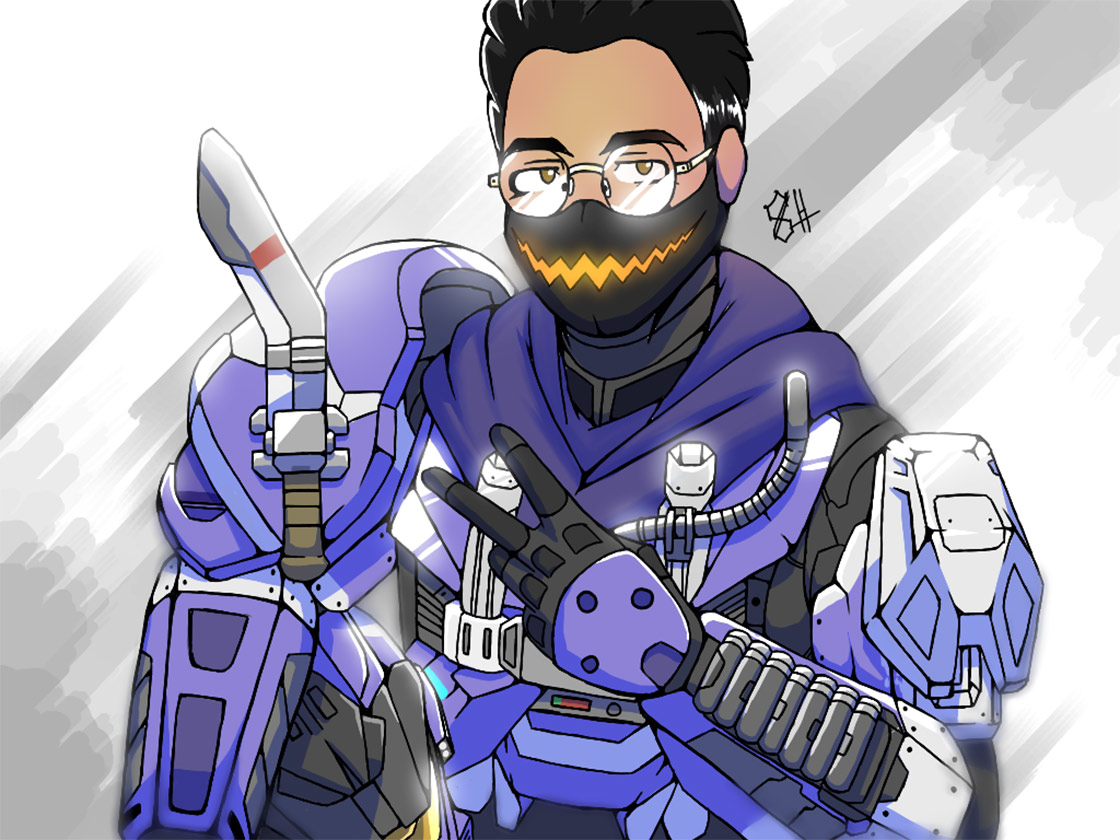 Spartan Sasoushii, @sasoushii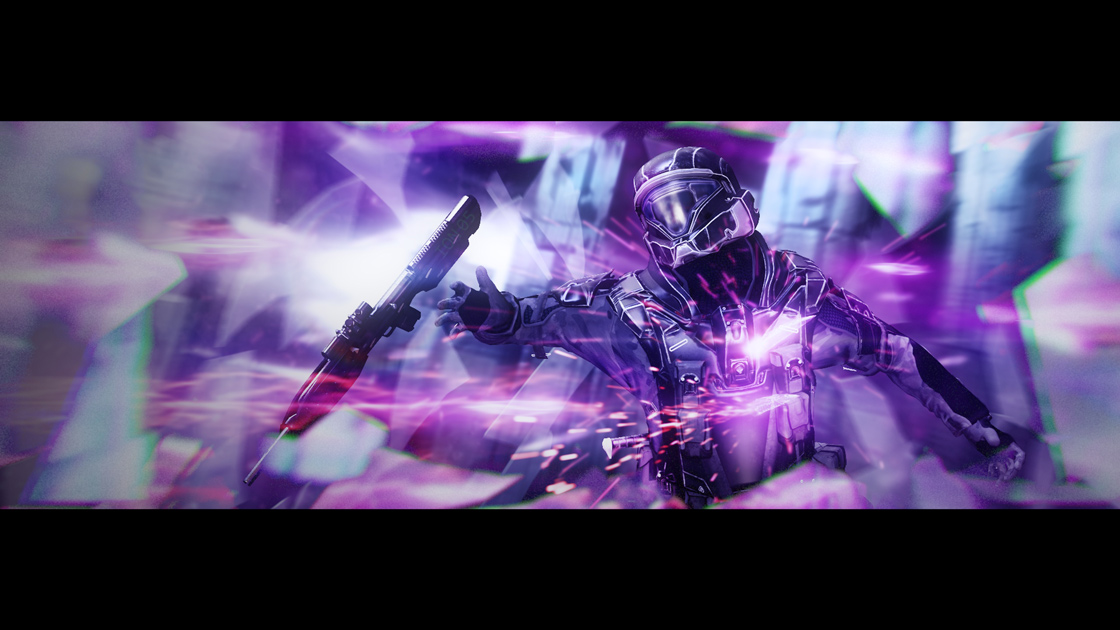 Freefall, /u/-ion-05-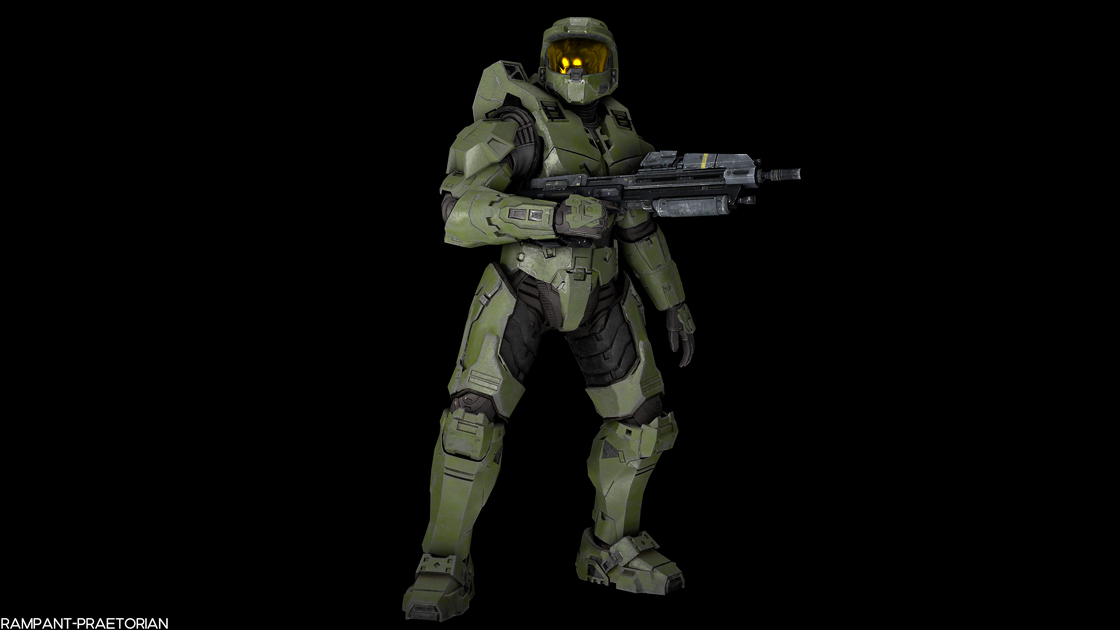 Mjolnir Gen III, @Rampant_SFM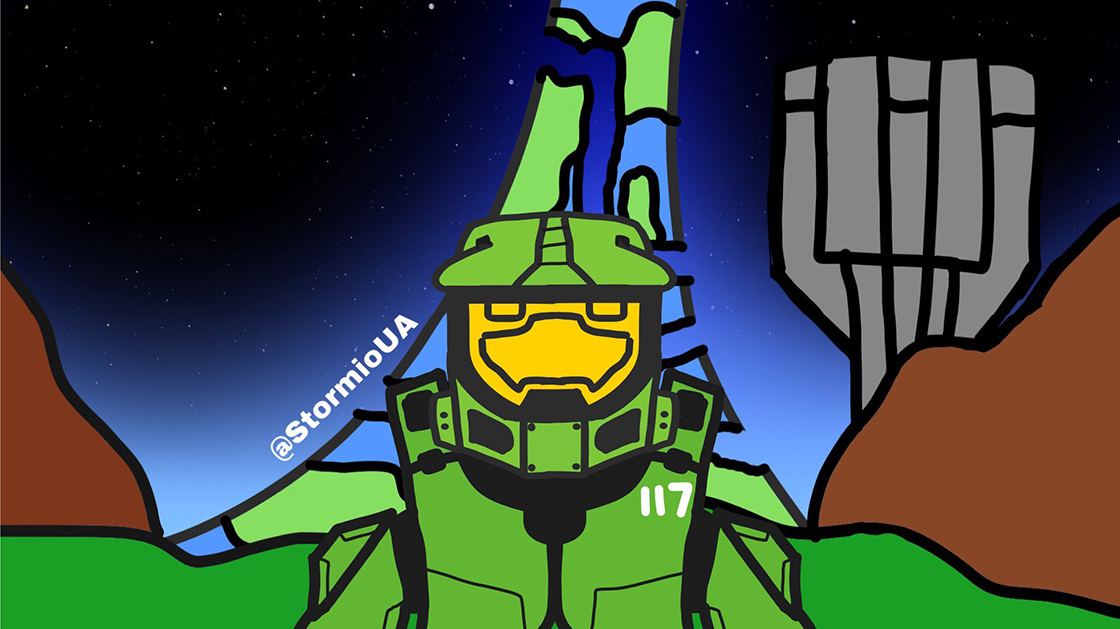 Zeta Halo, @StormioUA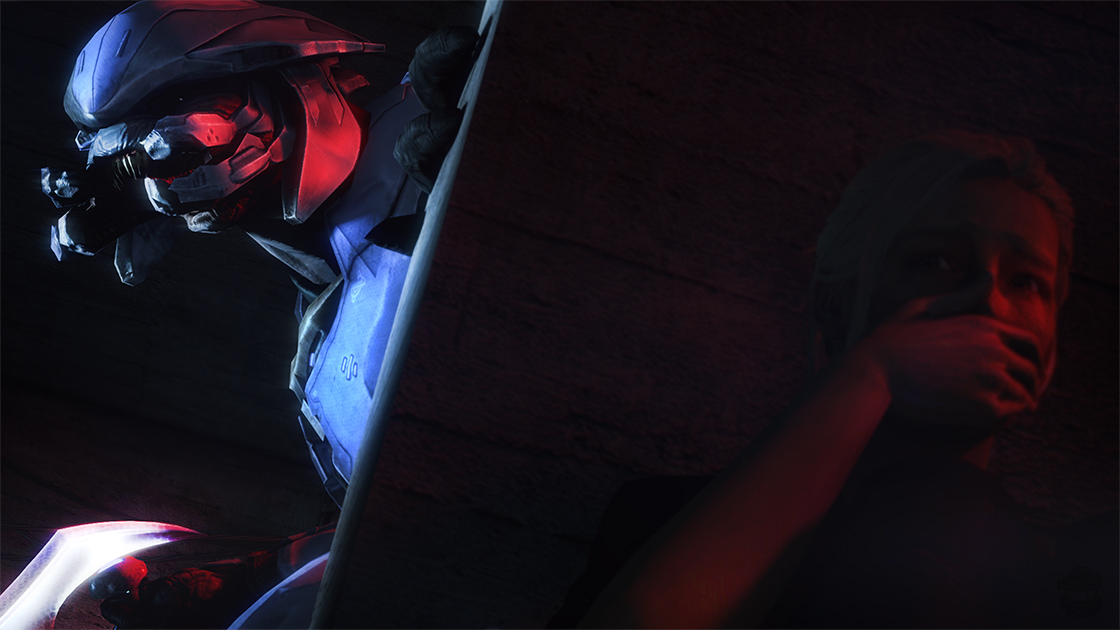 Hold Your Breath, @Sir_Scar_III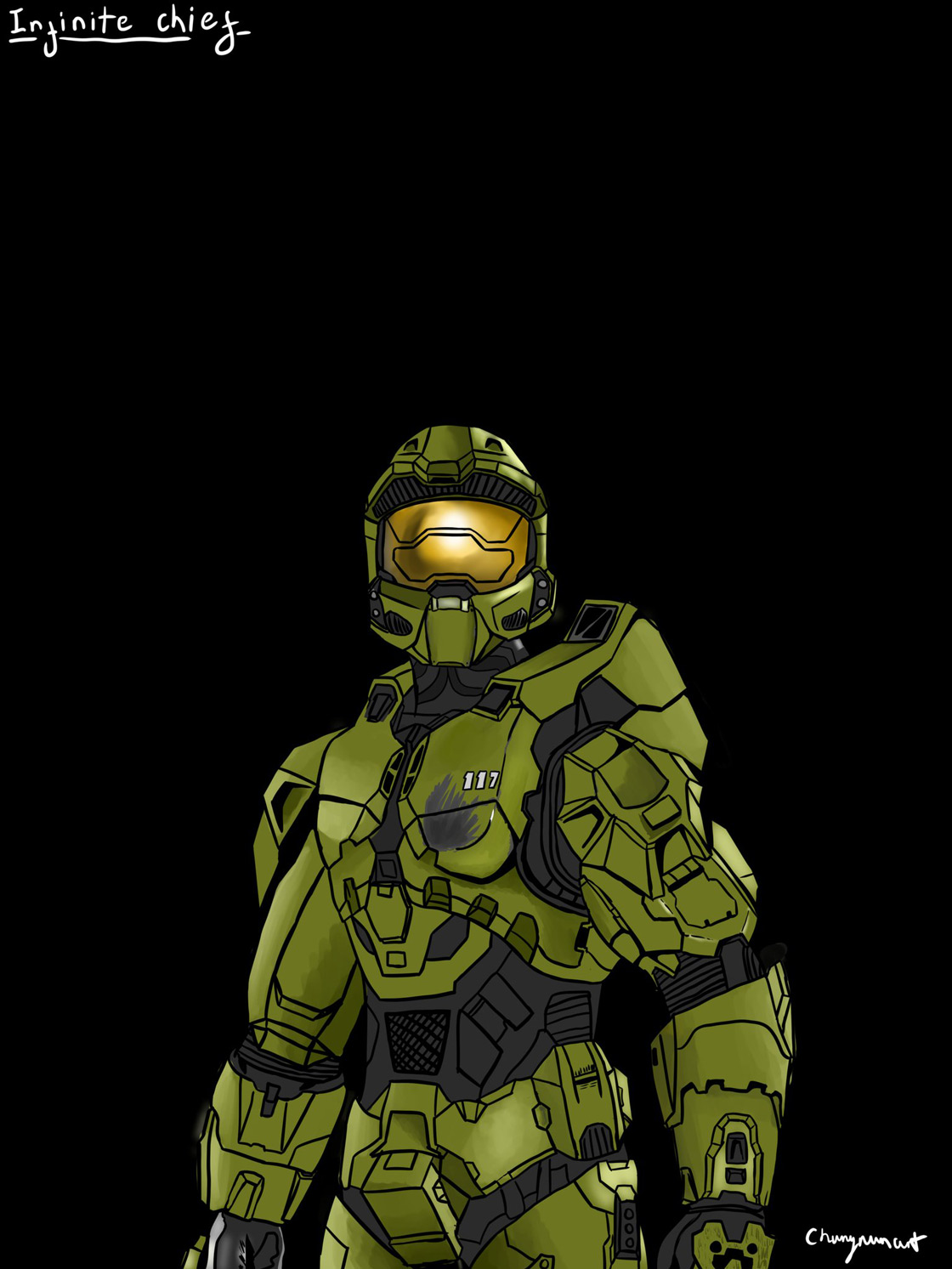 Halo Infinite, @AntonA17221169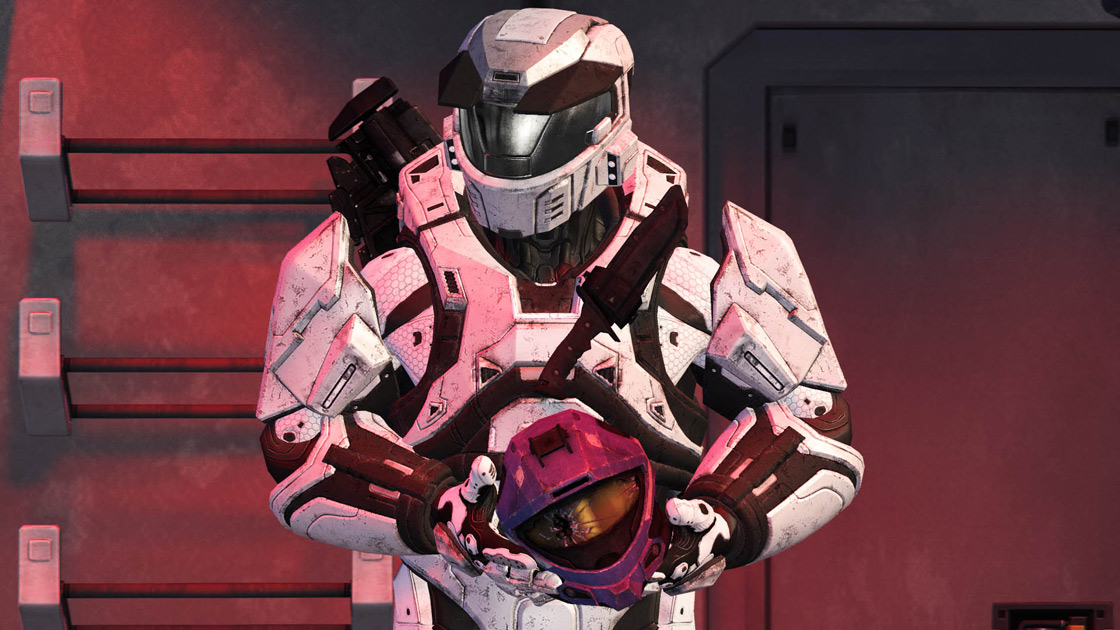 Spartans Never Die, @kail_mic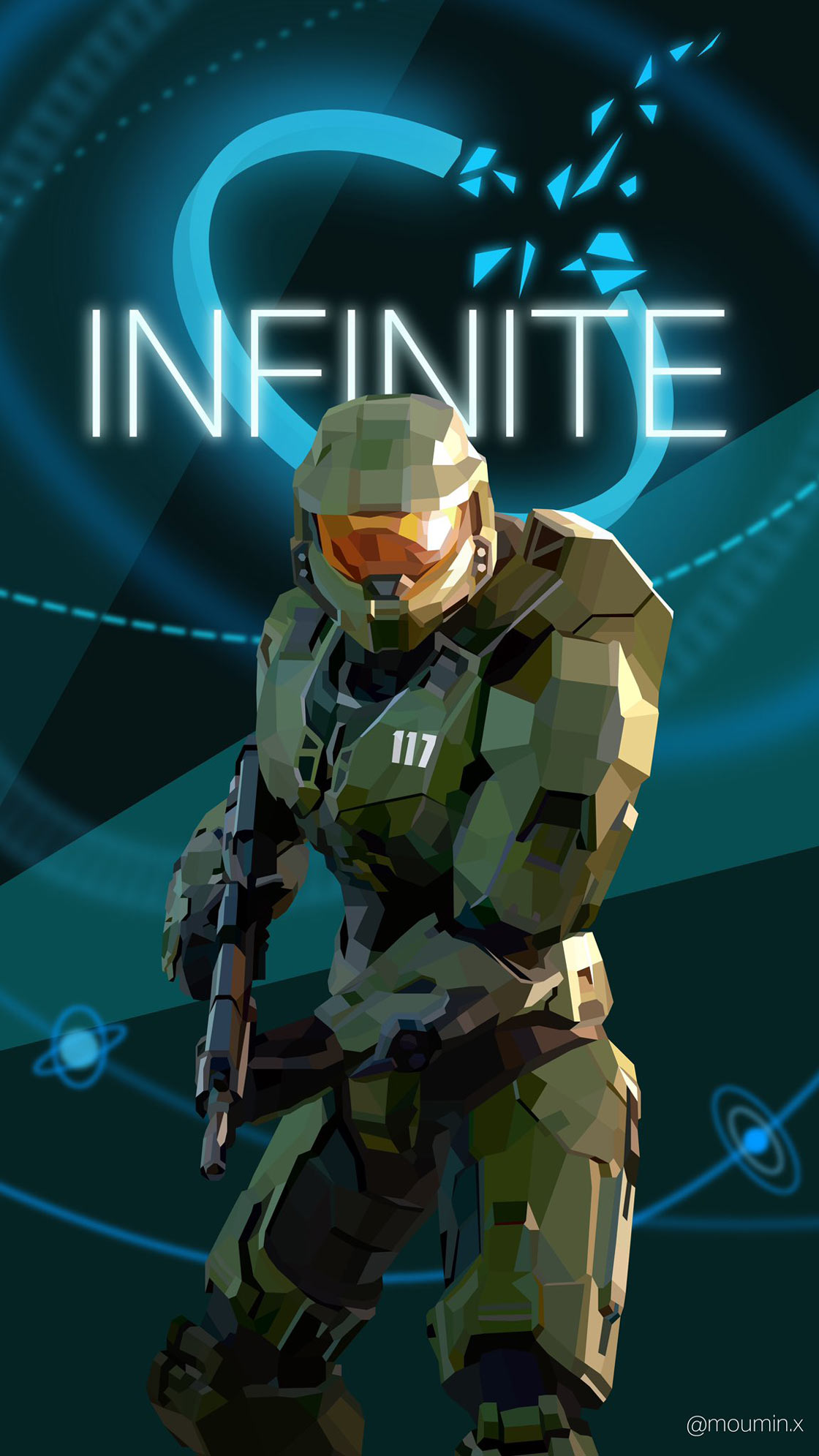 Halo Infinite, @mouminx
(Check out the animated version here!)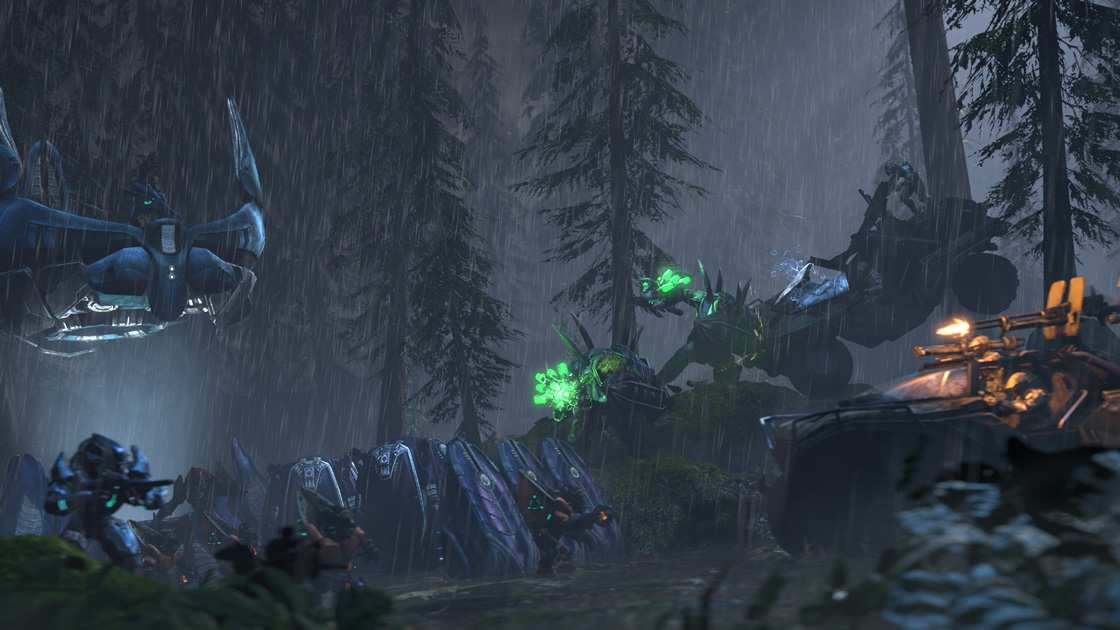 Battle, @OldGoldJack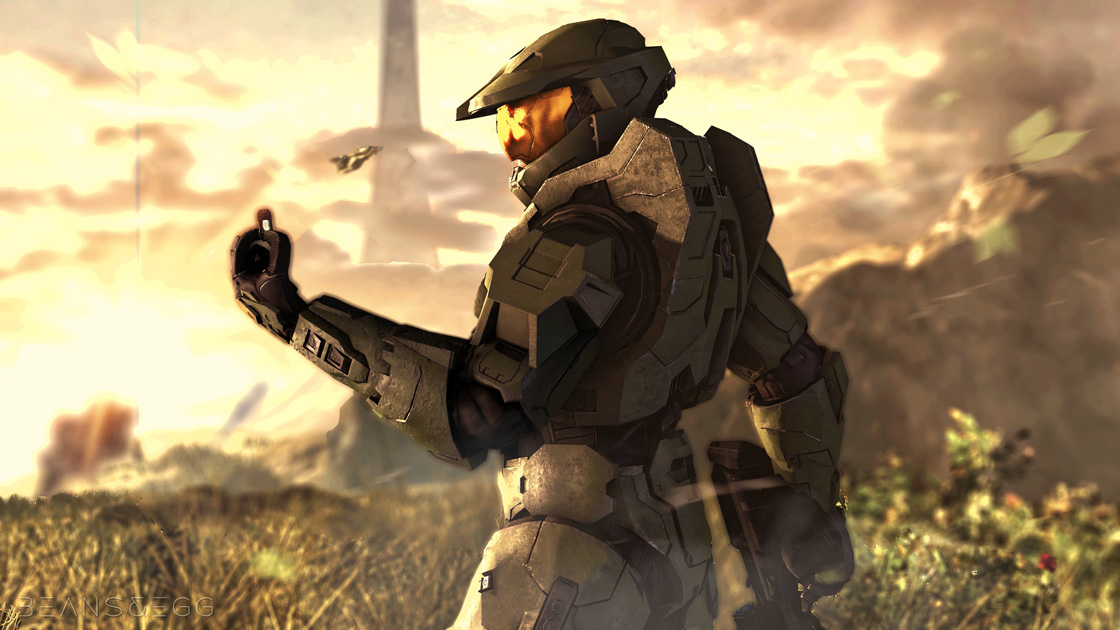 Demon of Zeta, @BeansAndEgg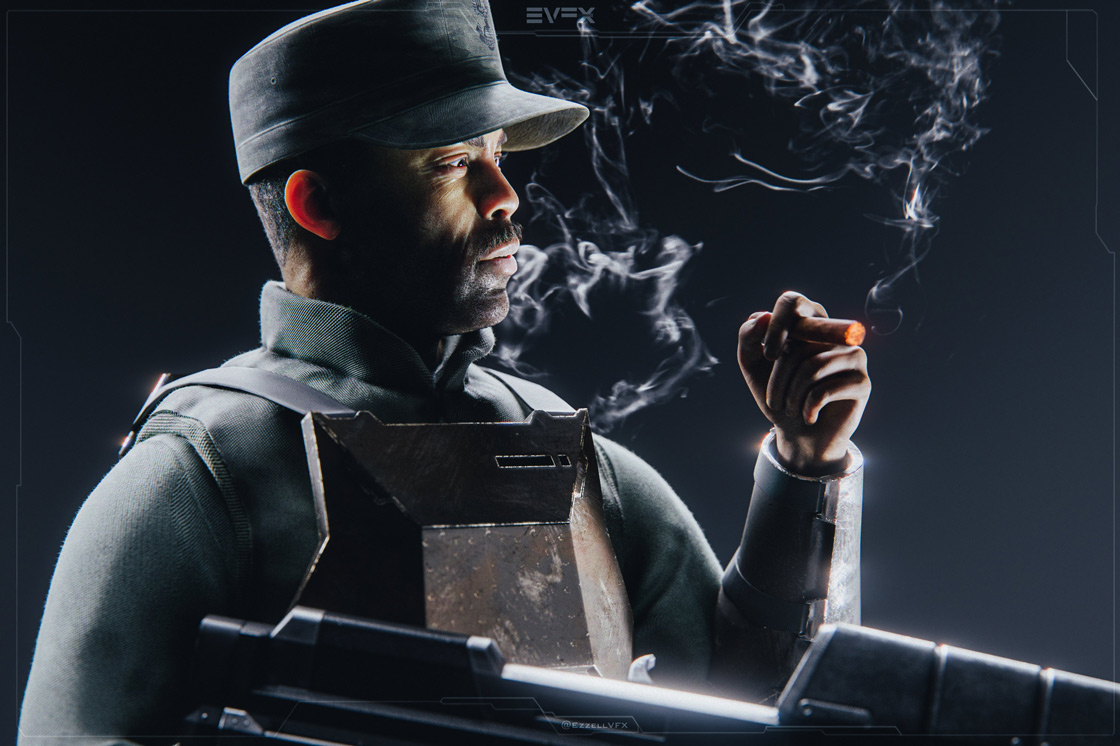 Avery Johnson, @EzzellVFX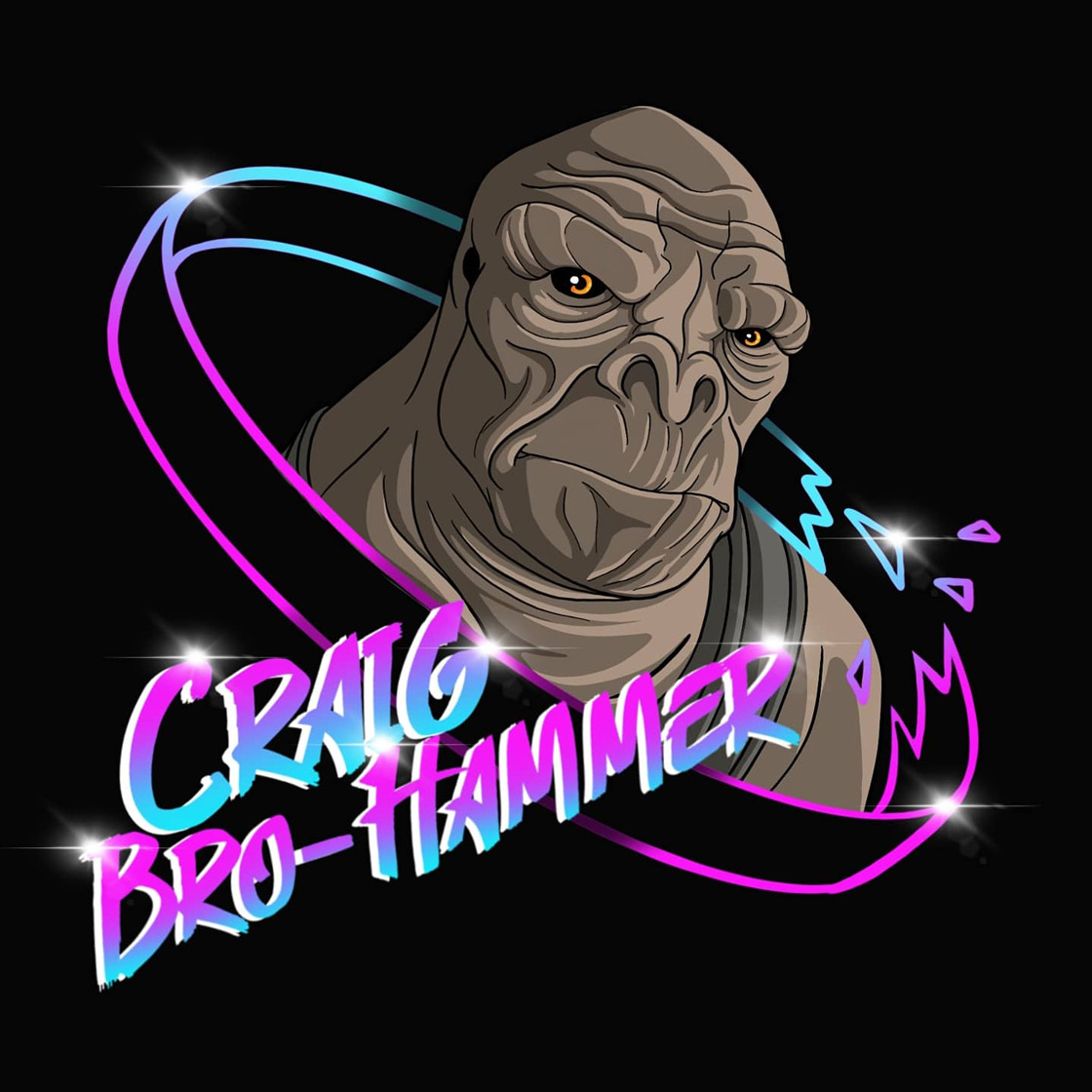 Craig, @FissofFury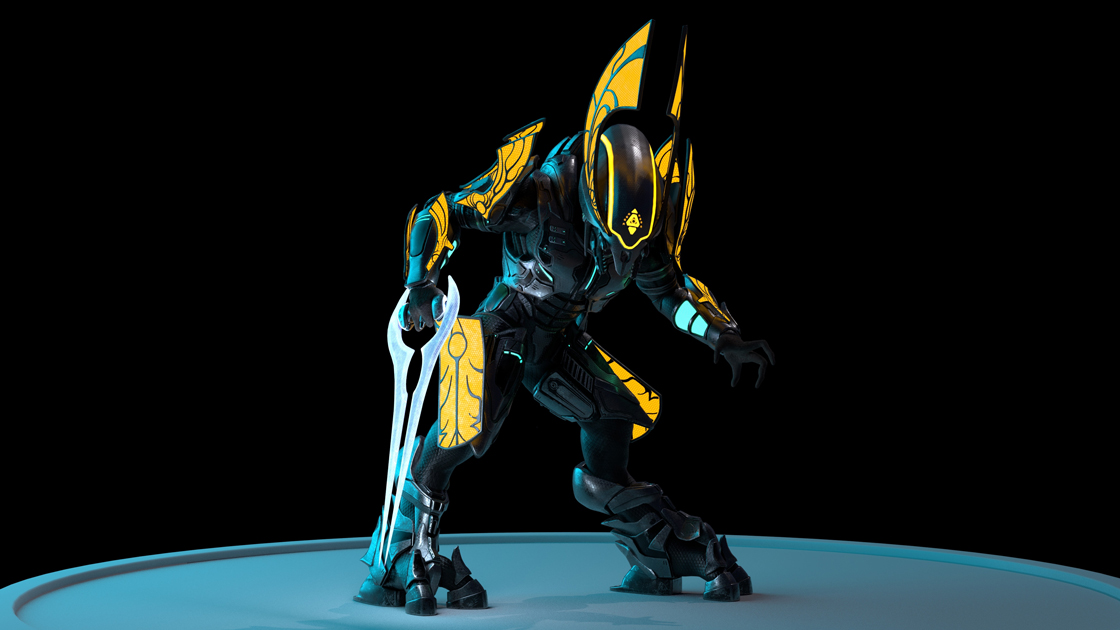 Sangheili Honor Guard, Daniel Fisher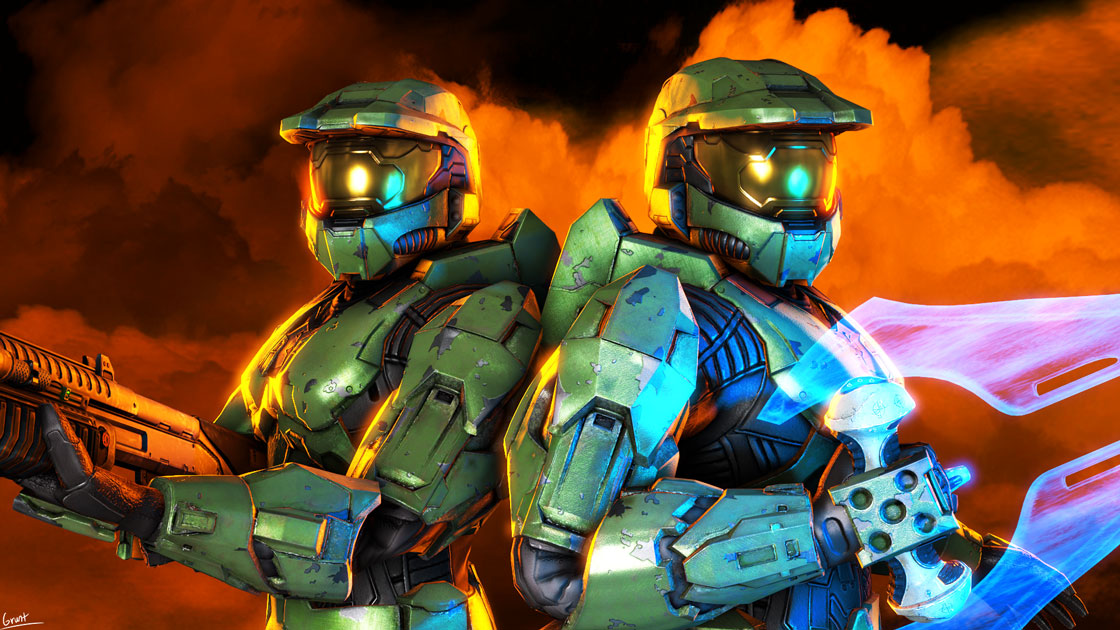 Halo 2: Anniversary, @mrgruntington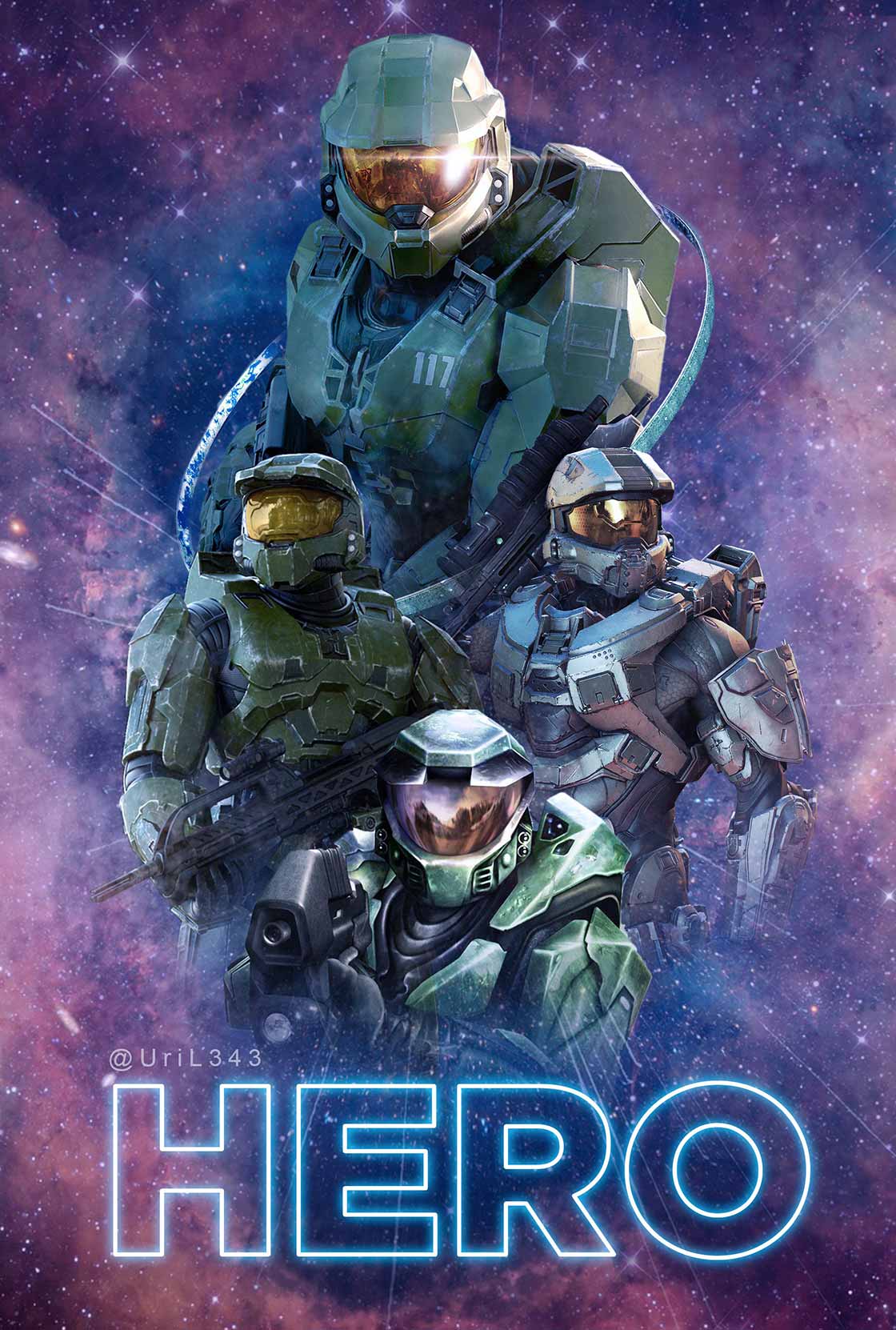 Hero, @UriL343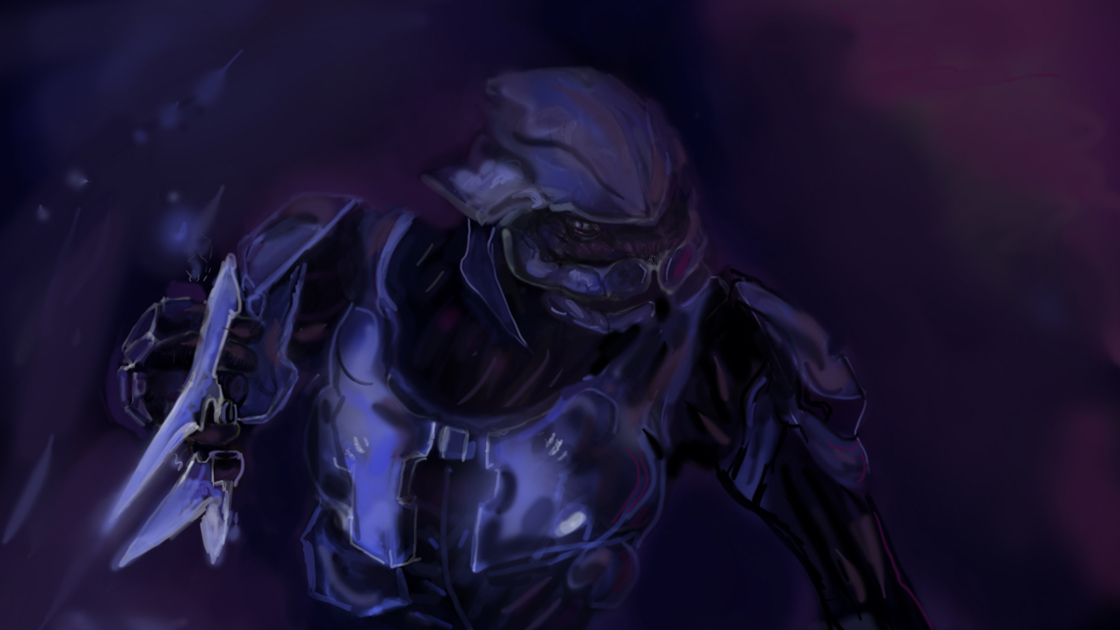 Elite Minor, /u/LexaMaridia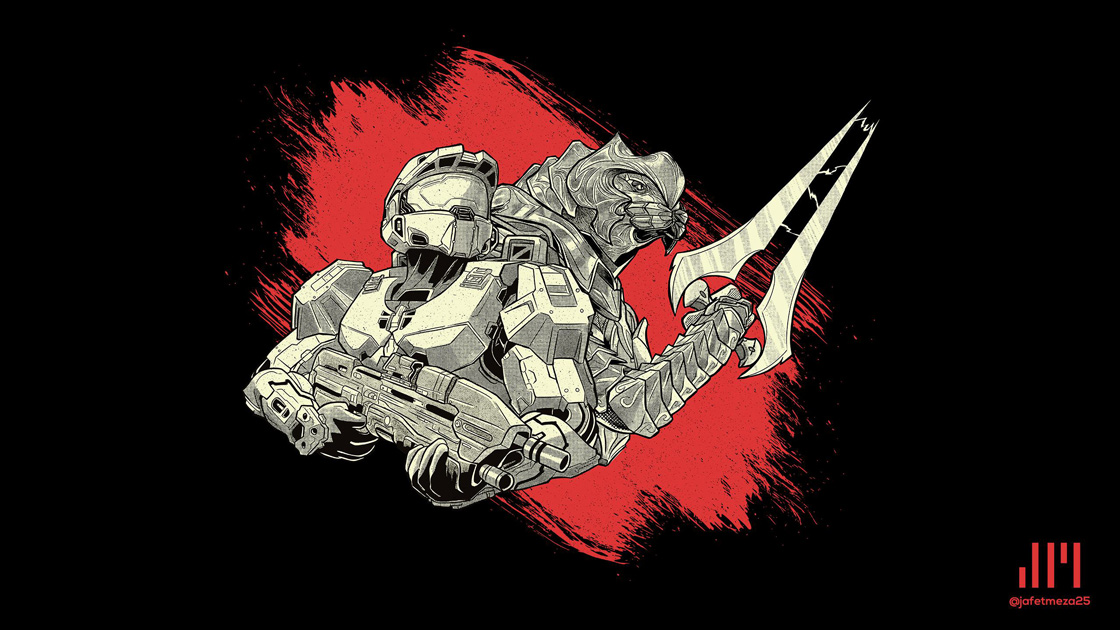 Machine & Flesh, /u/jafet_meza_composer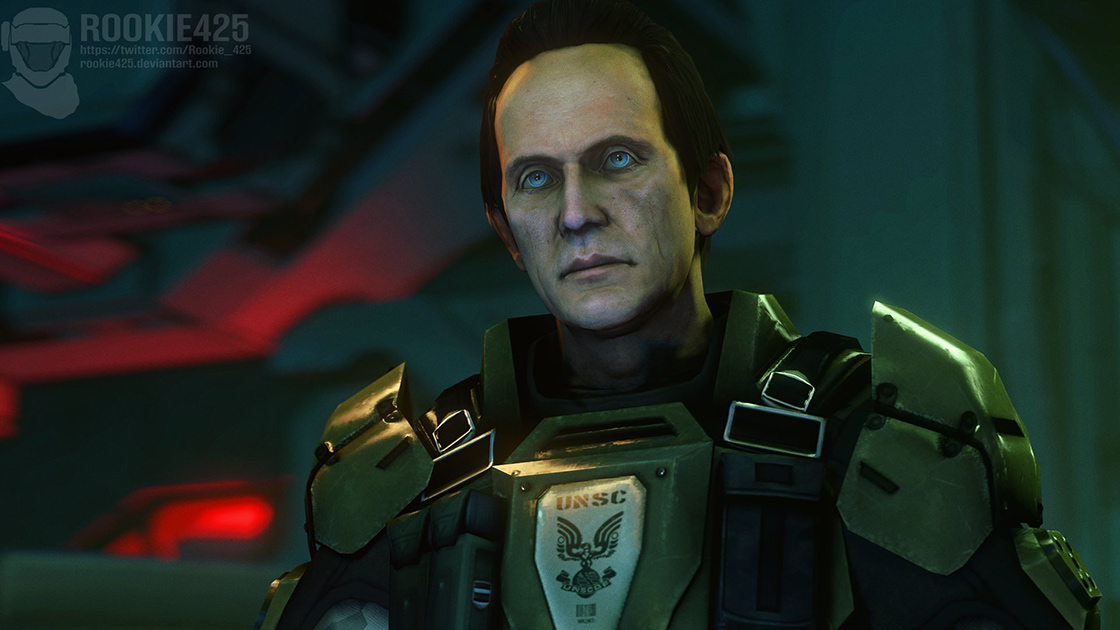 Major, @Rookie_425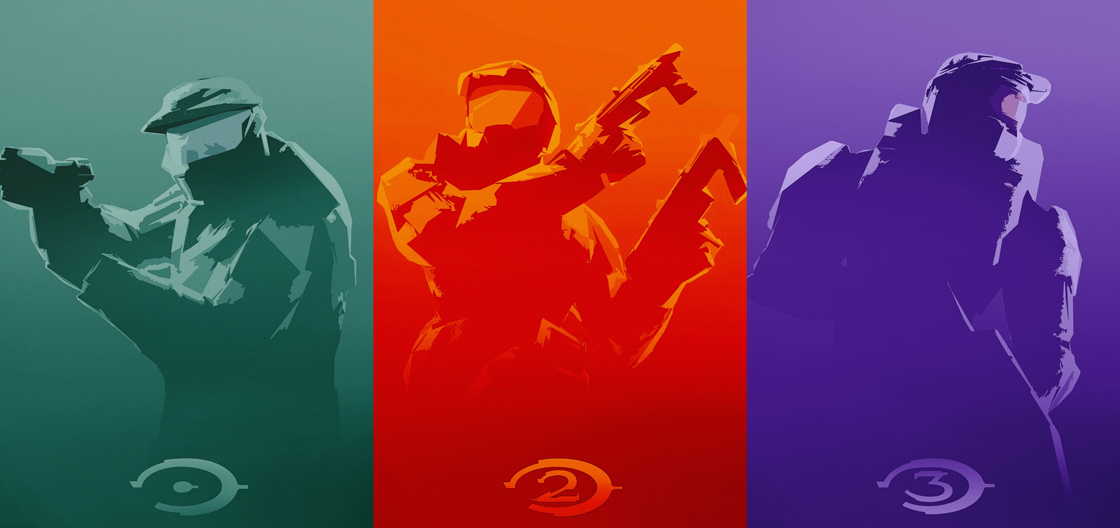 Trilogy, @jackdrawss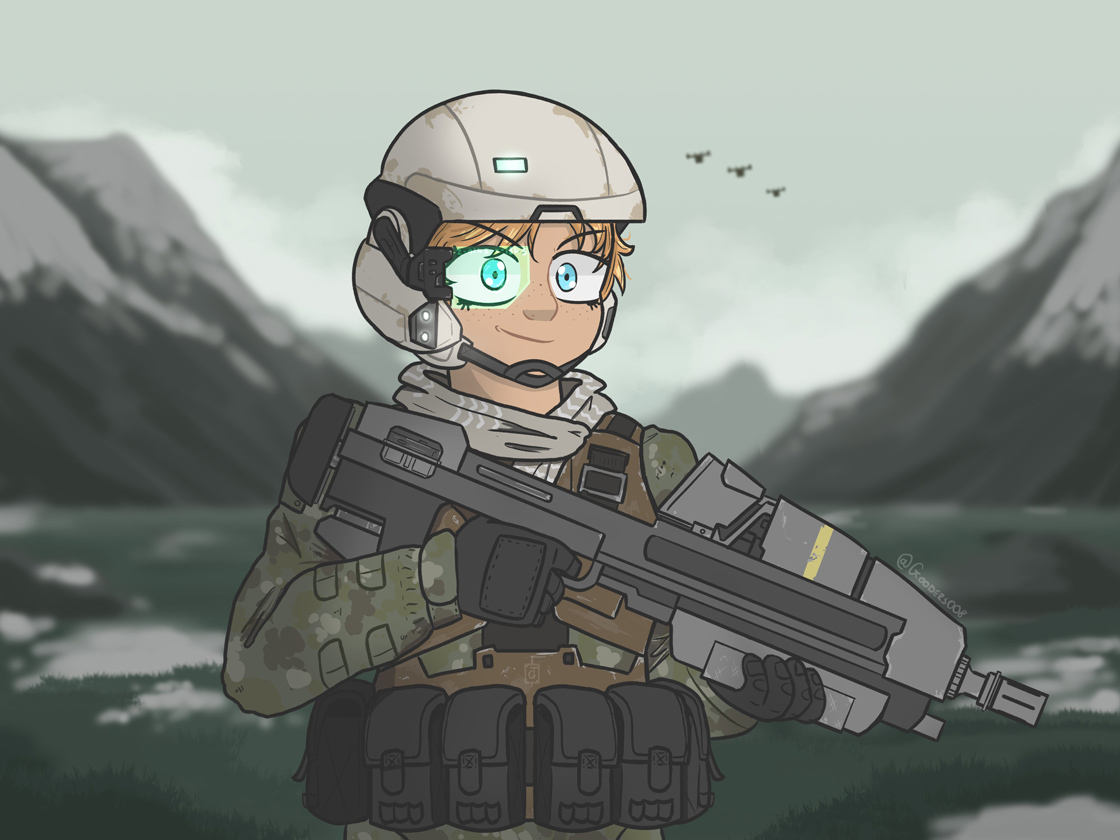 Welcome To Reach, @Gooders008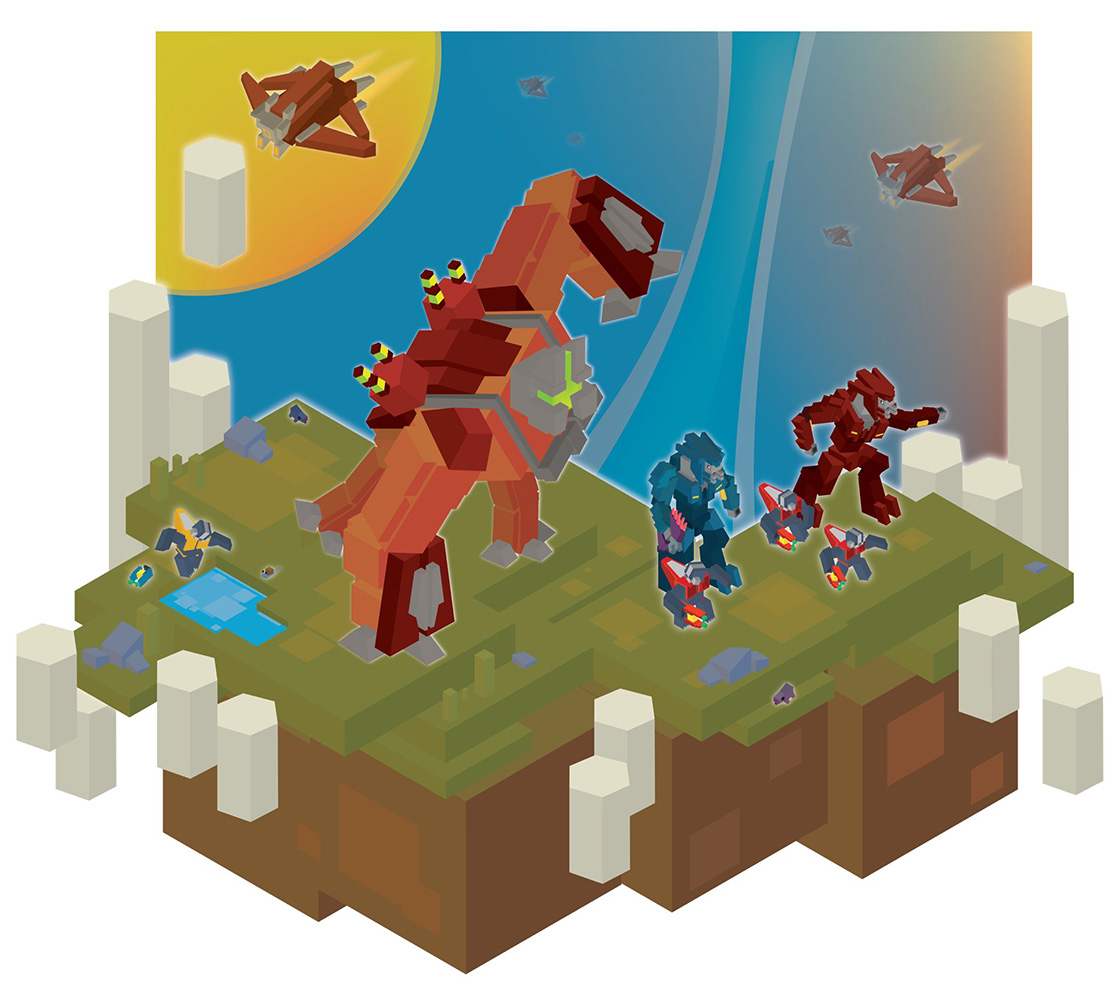 Banished Goliaths, @roguejame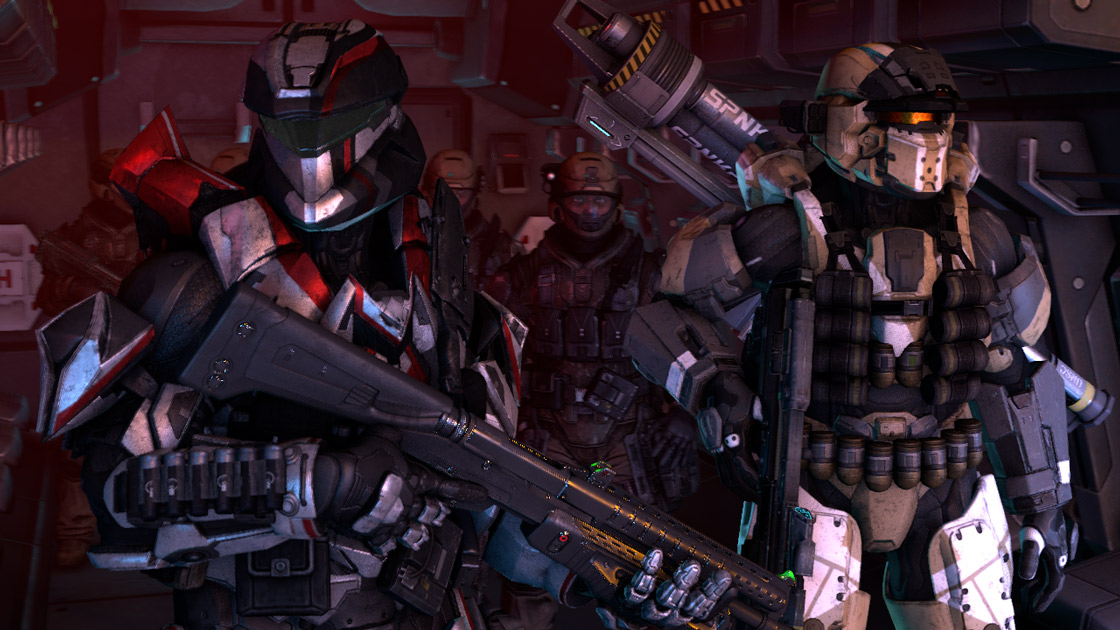 Fireteam Stallion, @D042Spartan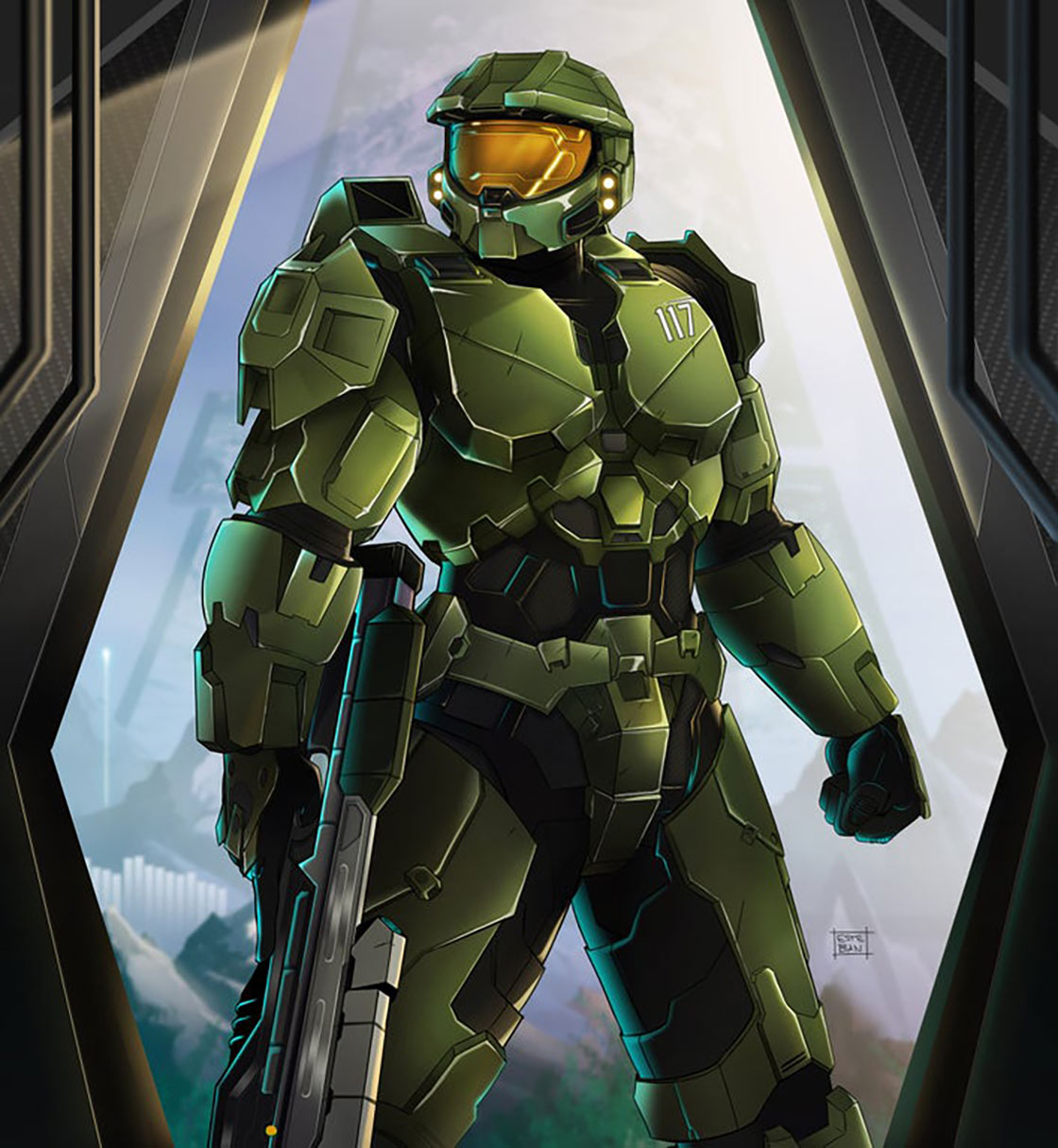 John-117, /u/Teban1983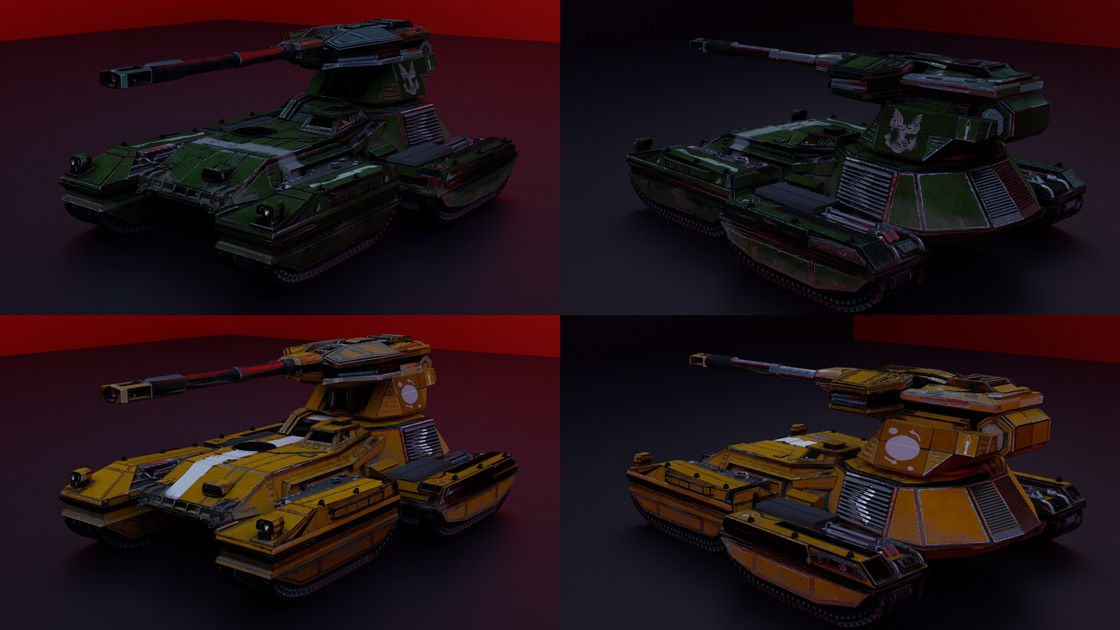 Scorpion, Jean Concepcion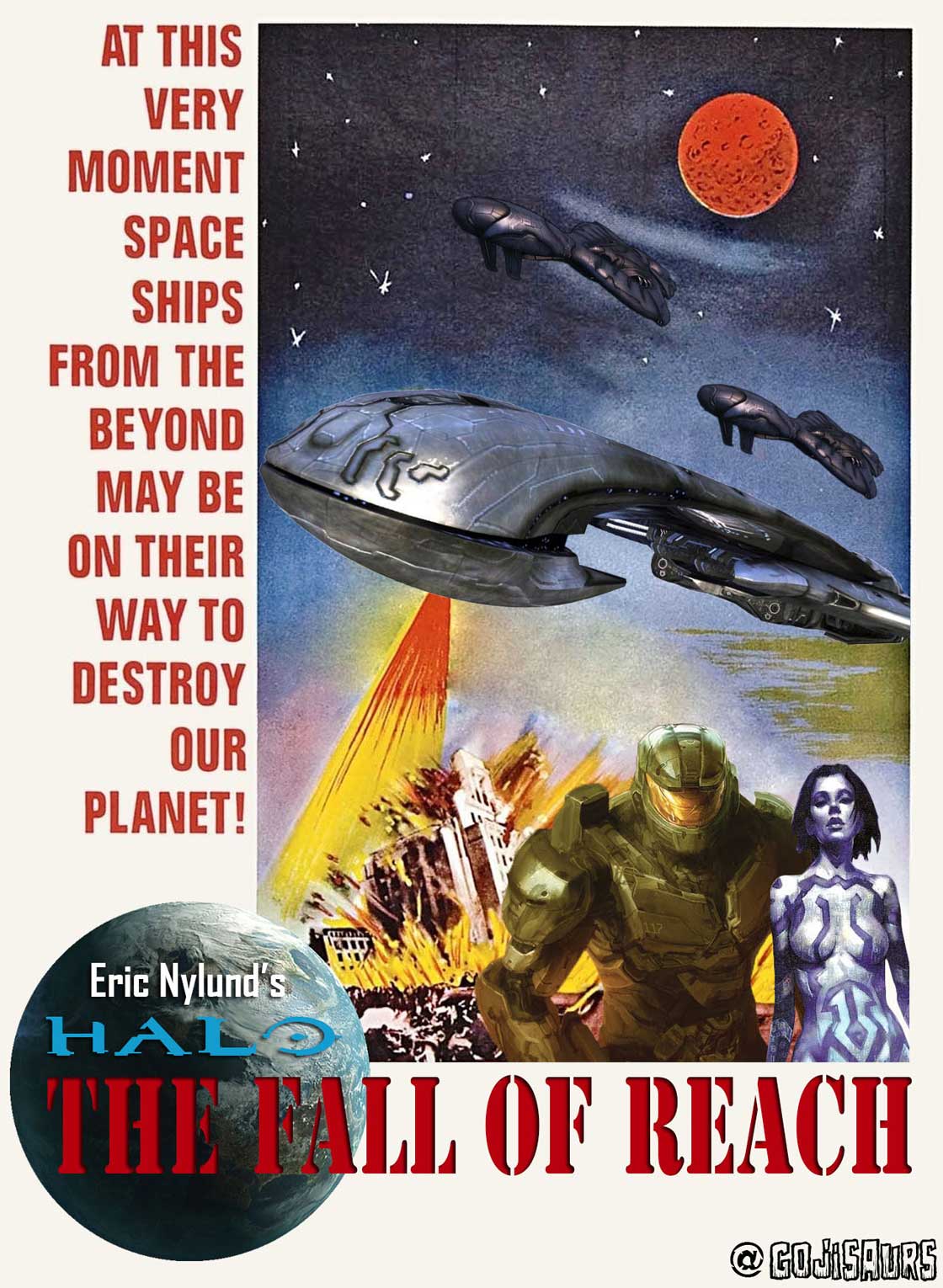 The Fall Of Reach, @Gojisaurus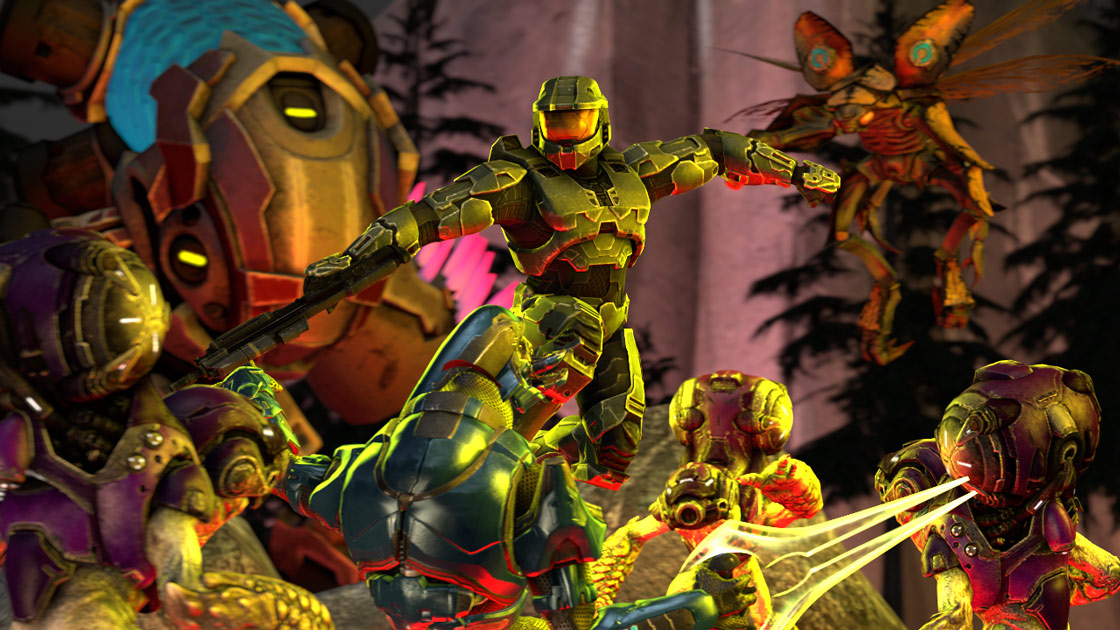 Halo Eternal, @Chilly_MIV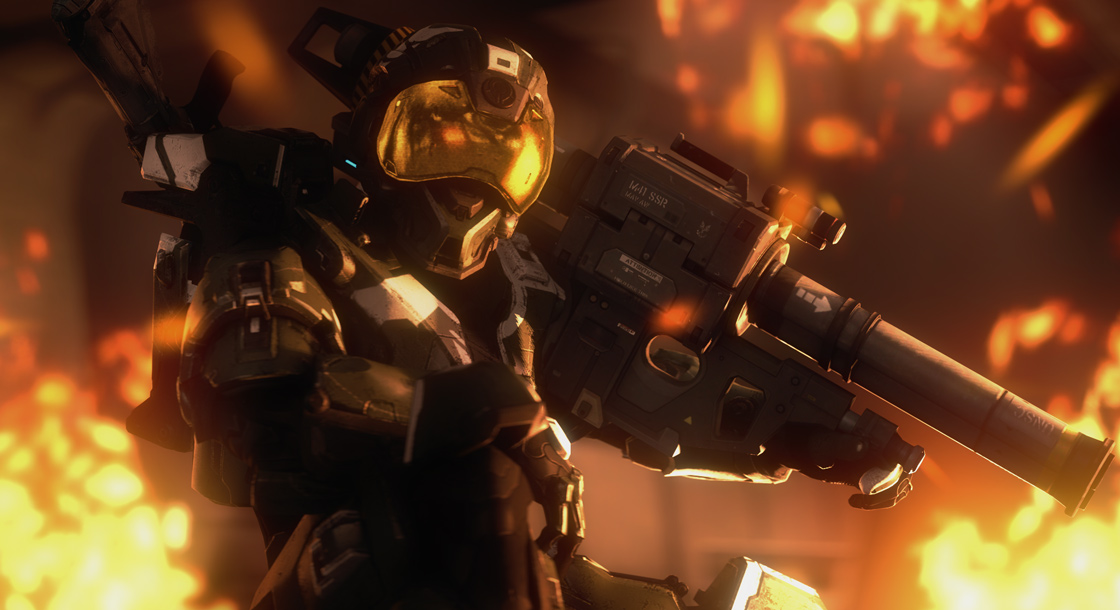 Security, @BossVeteran134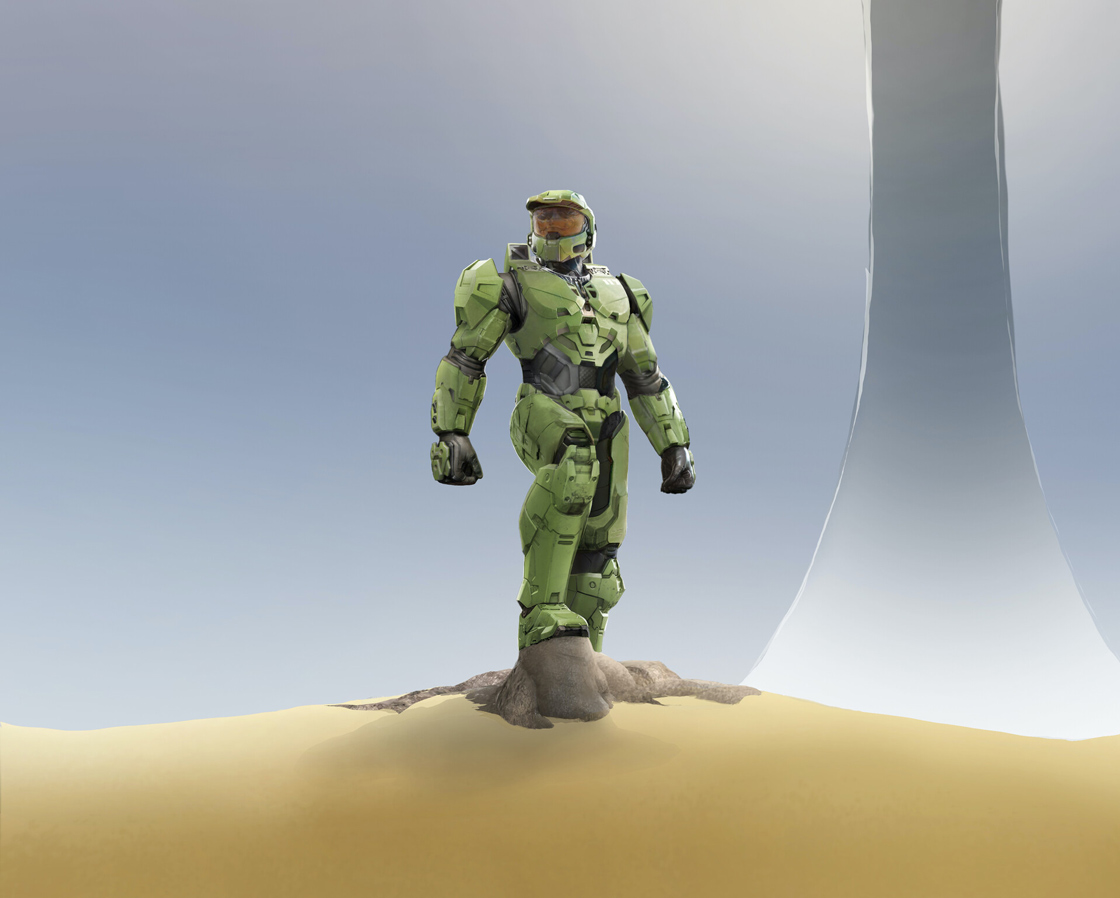 Master Chief, @JimmyCormick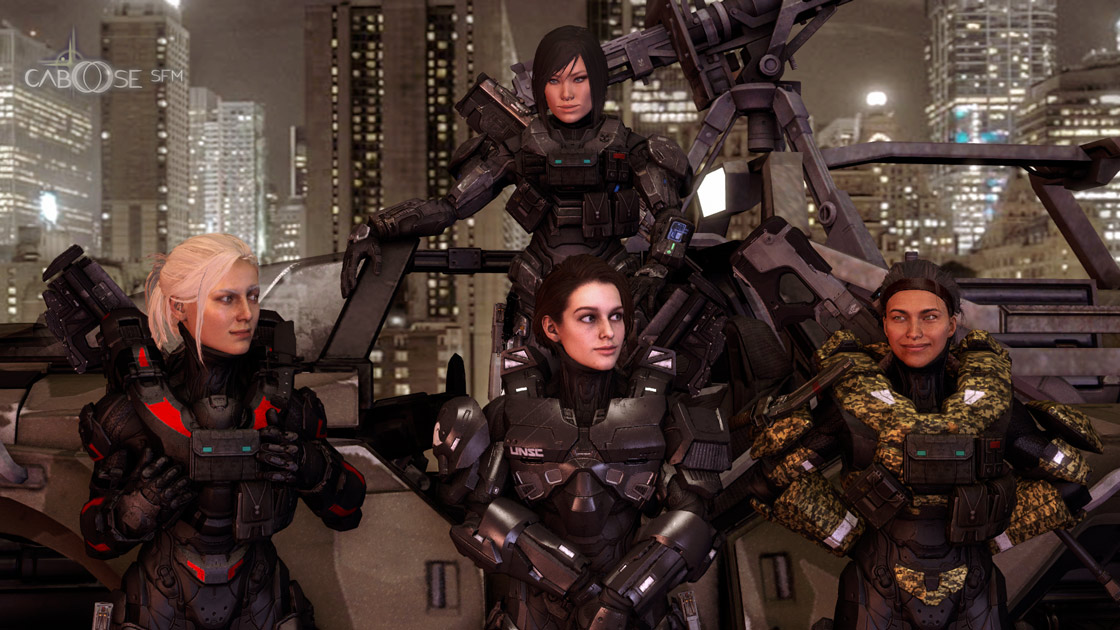 Squad, @caboosesfm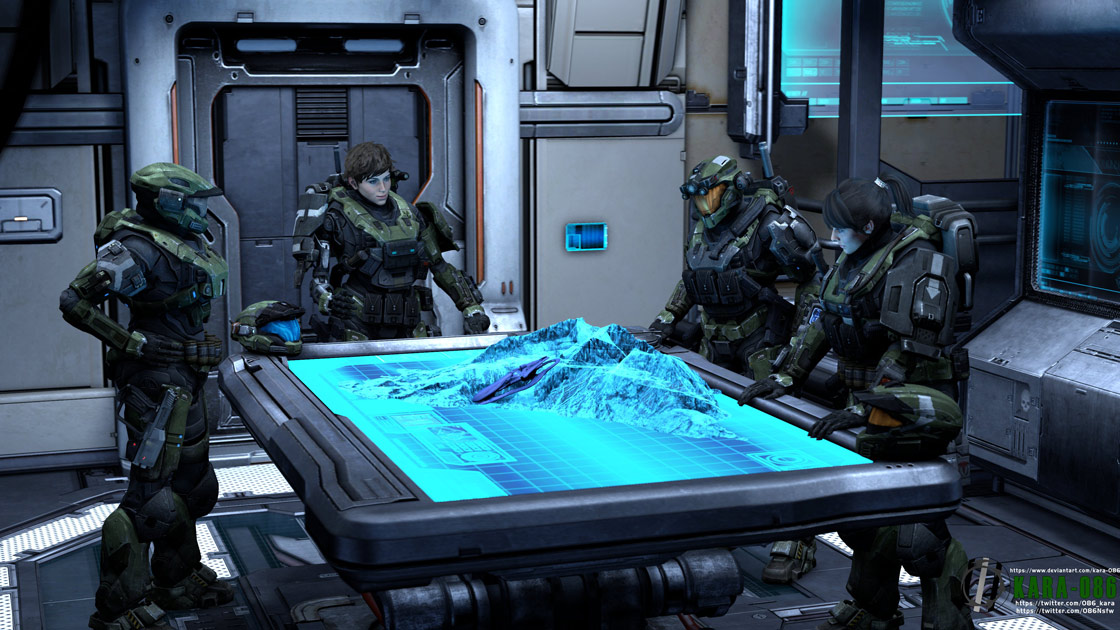 Fireteam Métis, @086_kara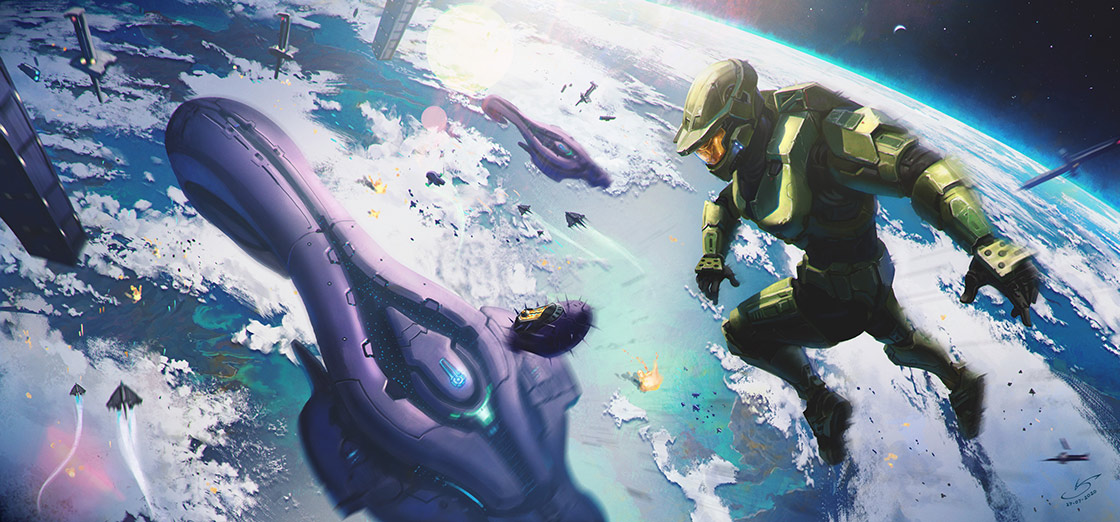 To Give The Covenant Back Their Bomb, @vsalesv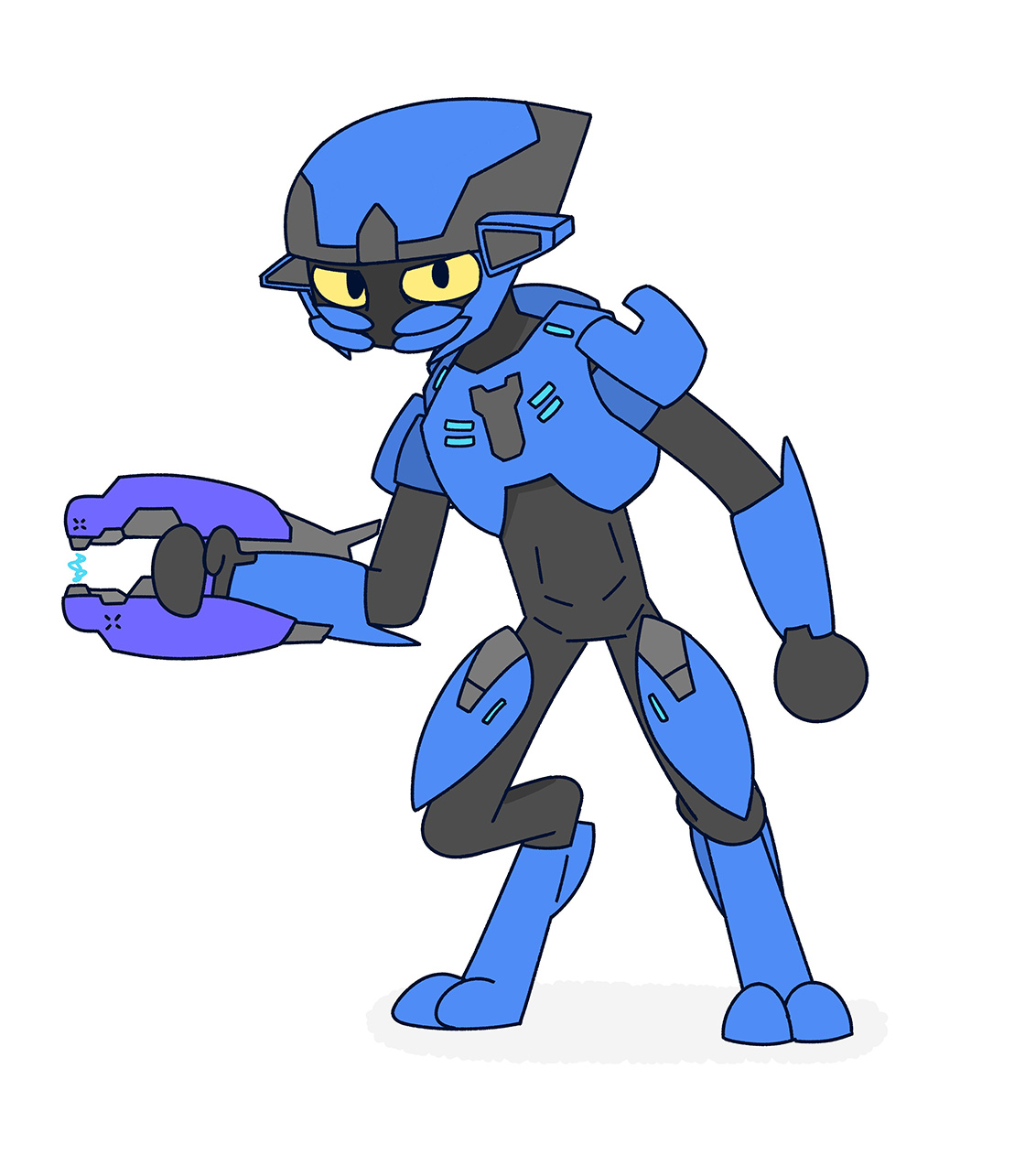 Wort Wort Wort, @TweetsAnubis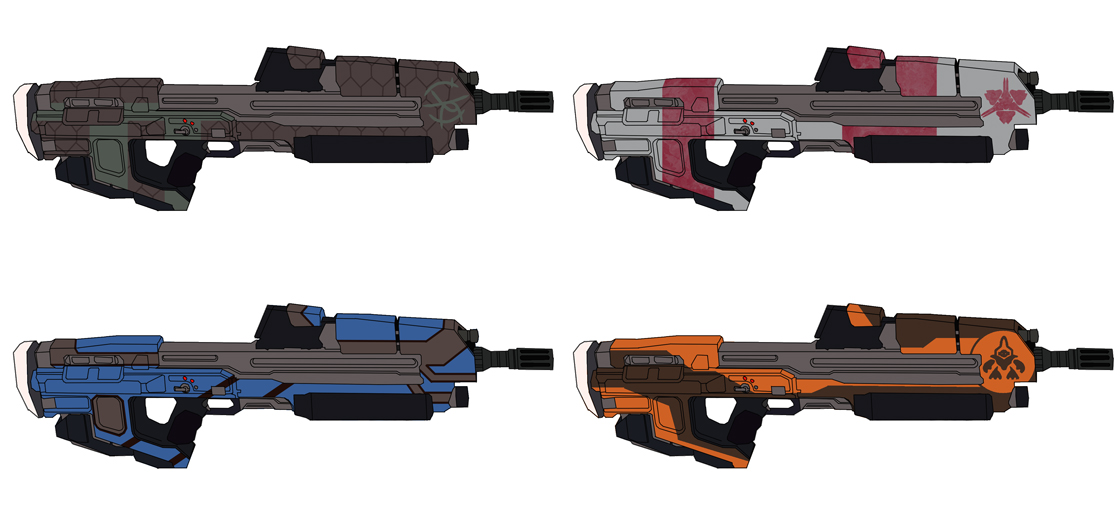 Halo AR Skins, @EricRage18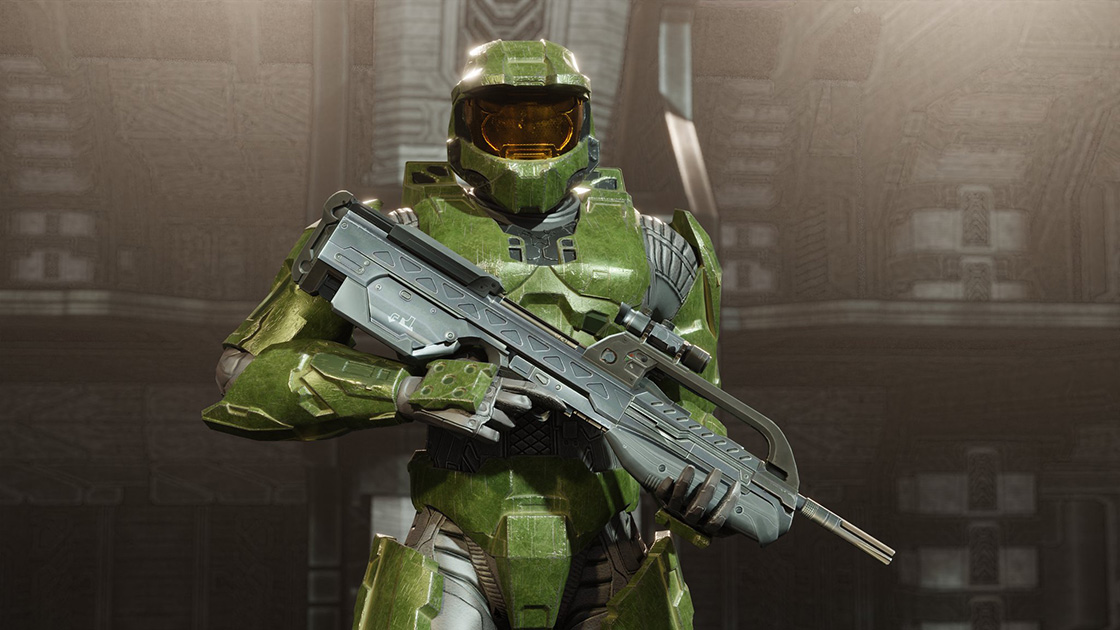 Master Chief, @WolfFire1010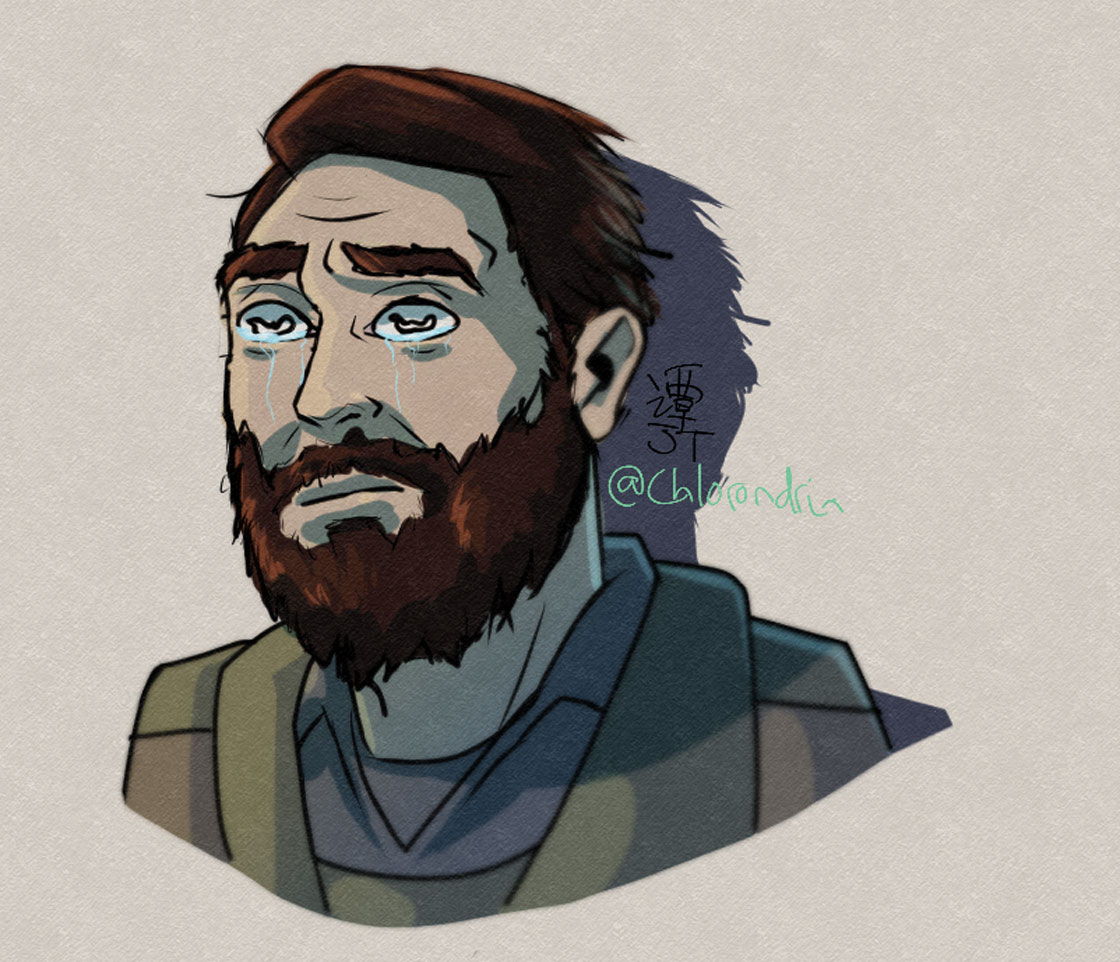 Brohammer, @Chlorondria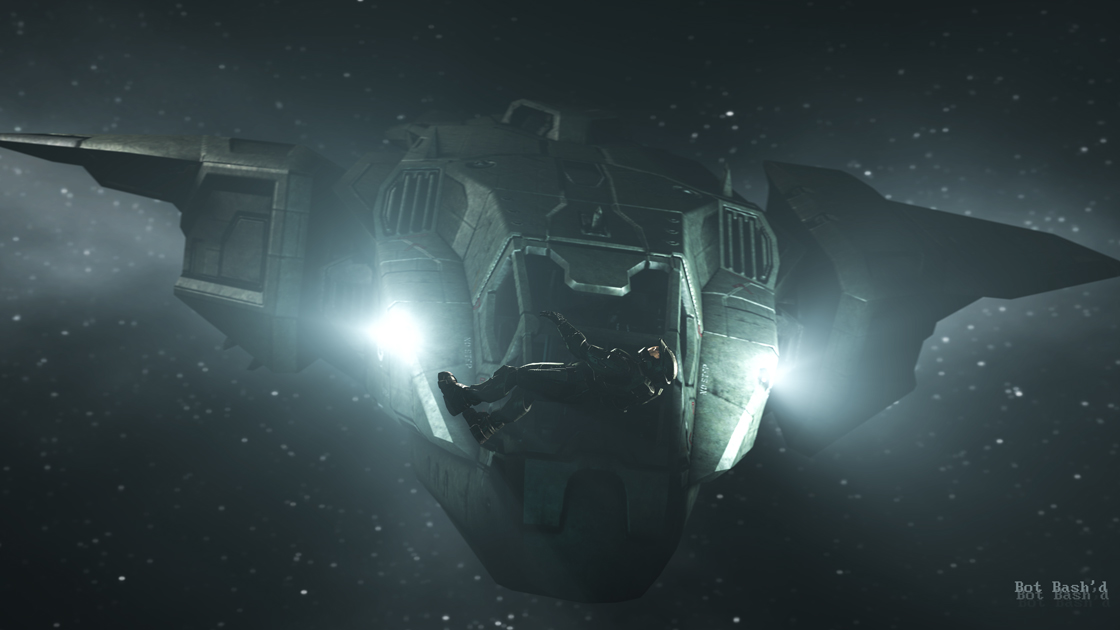 Master Chief, /u/Bot-Bashd
Half Baked
Yes, that was only one section. I hope you're still cozy. If you're anything like me you'll need a quick refill on your beverage of choice – but, it'll be rewarded! There's plenty more to go.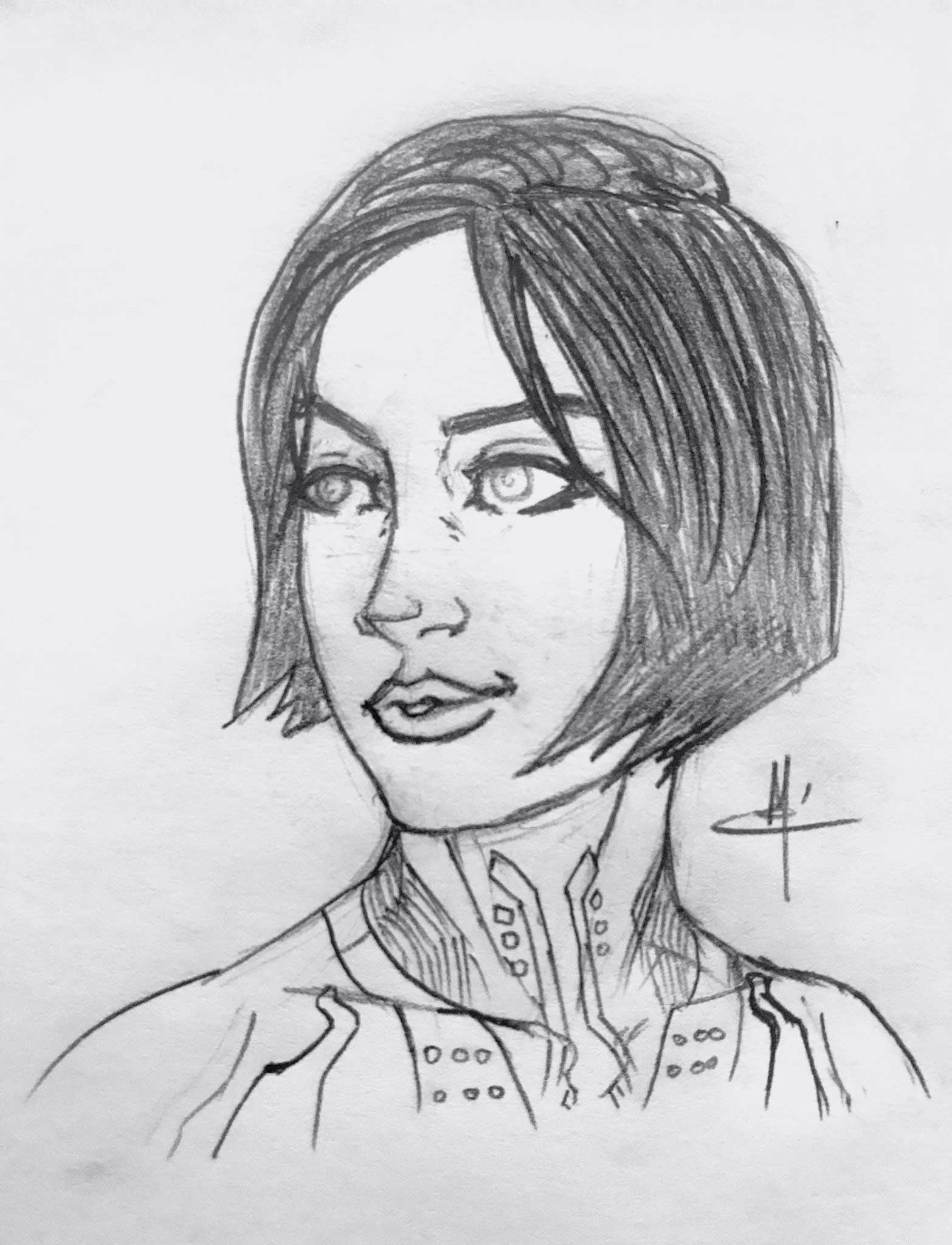 Cortana, @MrTak210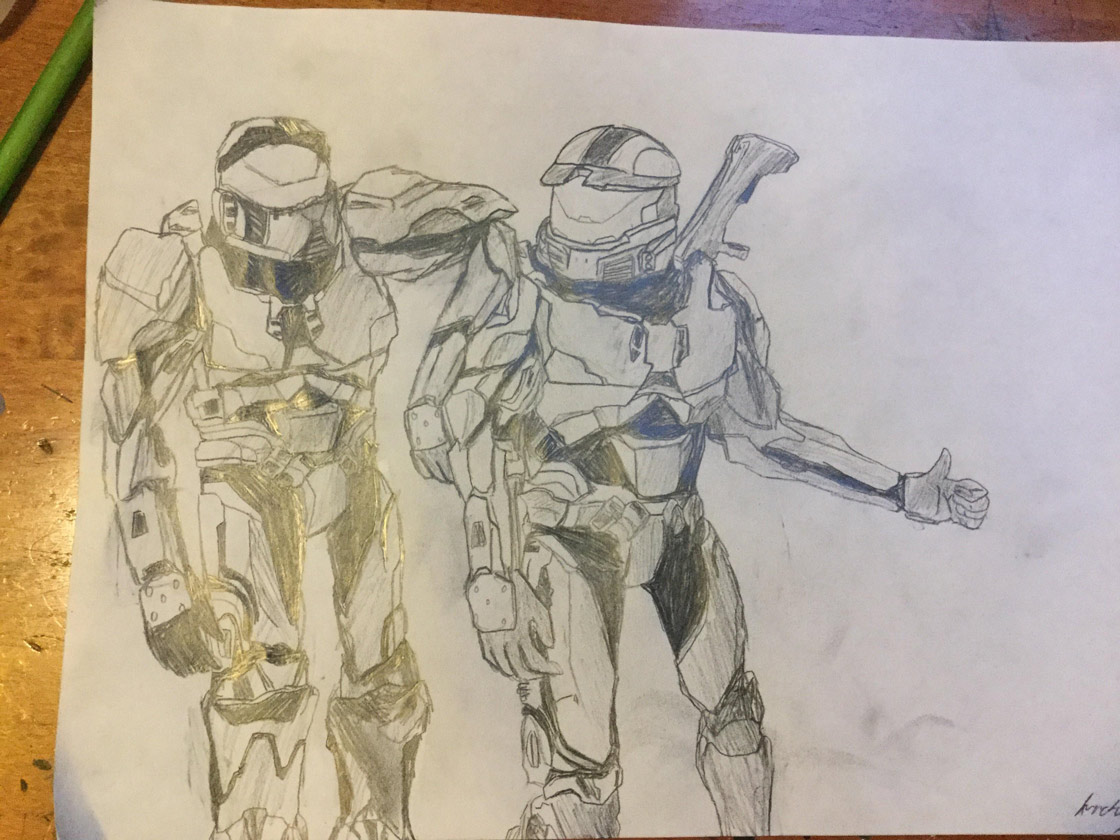 Friends, /u/magic-soup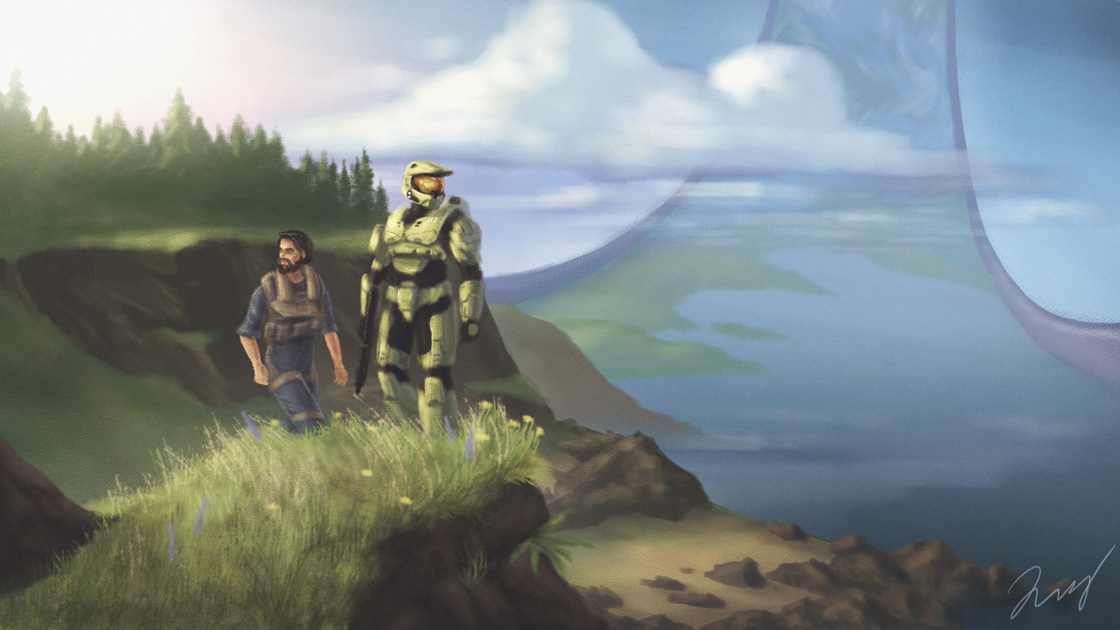 Master Chief and Brohammer, /u/LumiousCactuz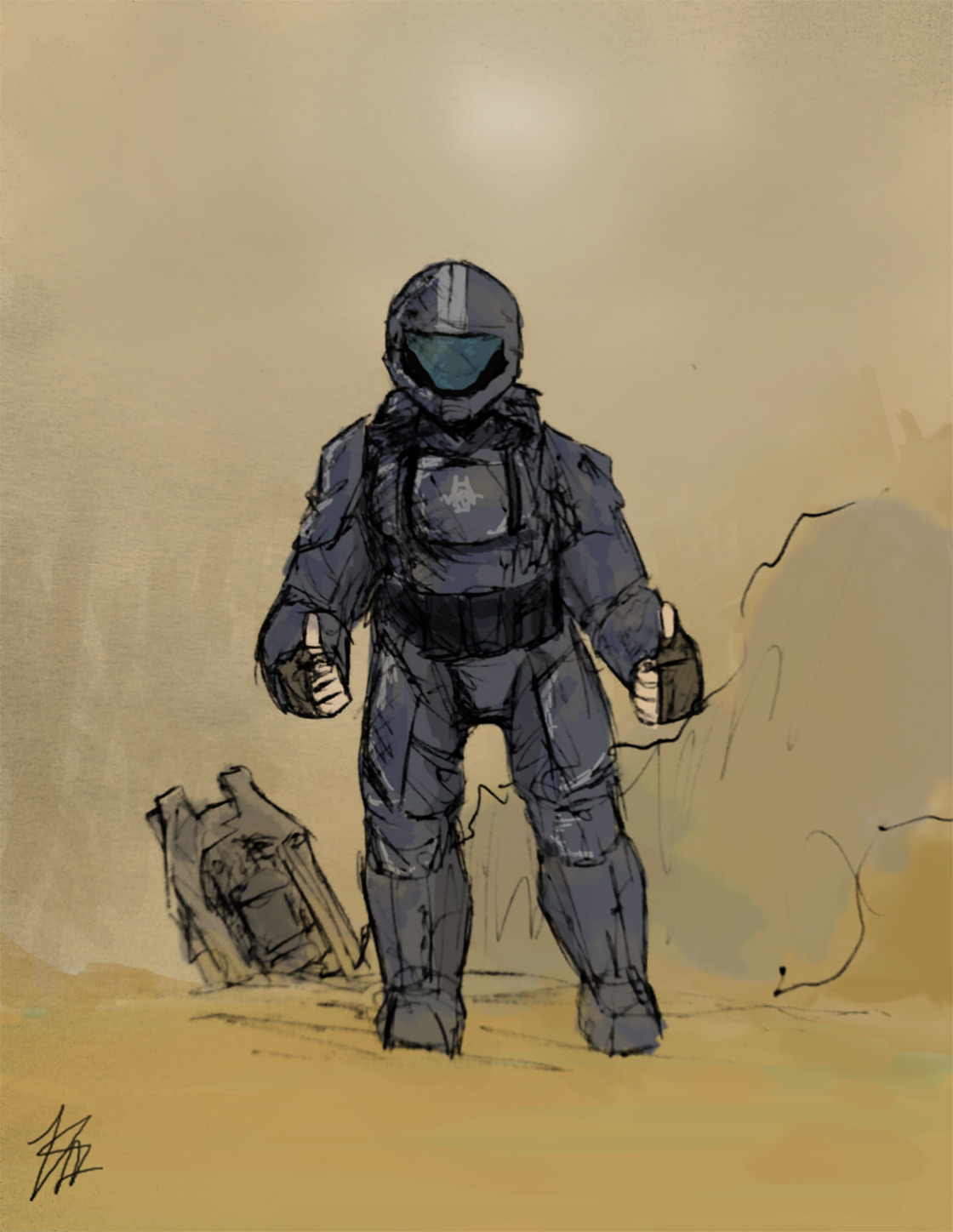 Prepare To Drop, @SpartanVorpal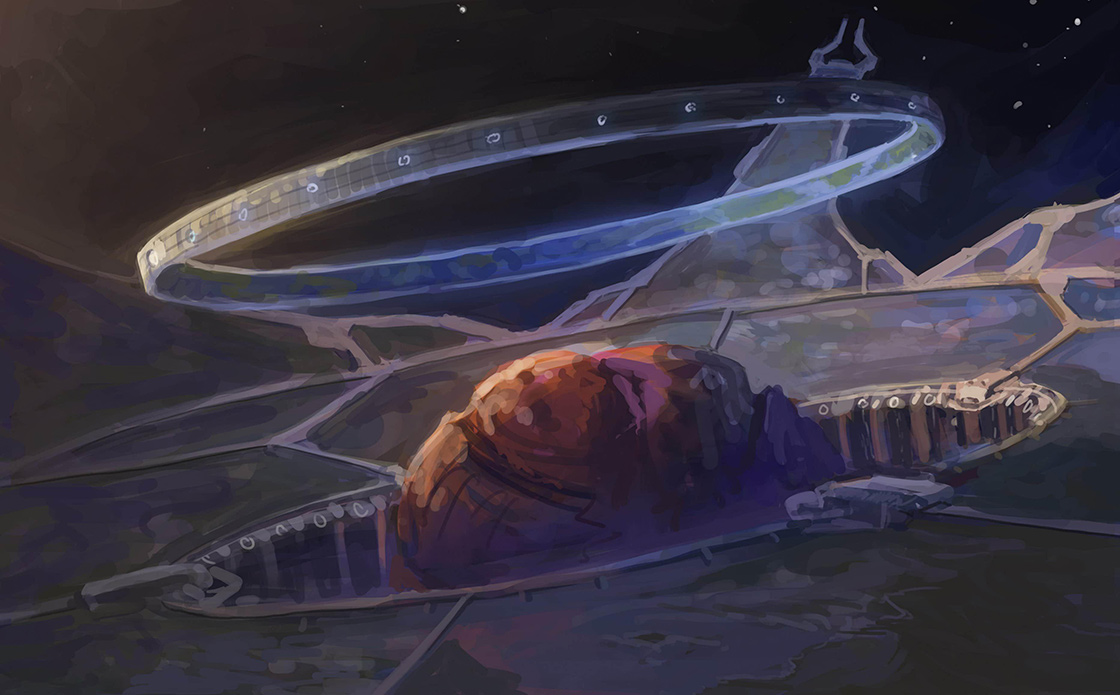 The Ark, /u/TheAxisMind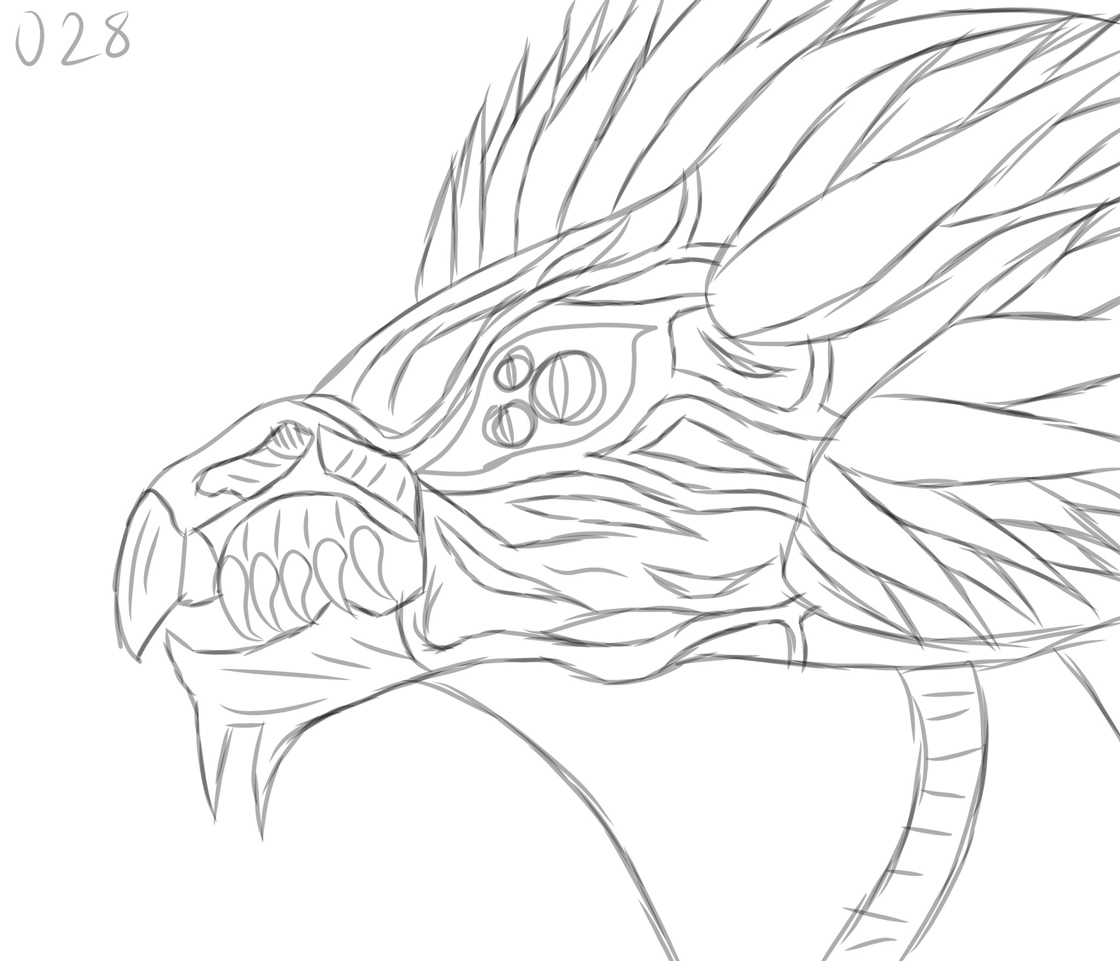 Skirmishers, @LeftInShadow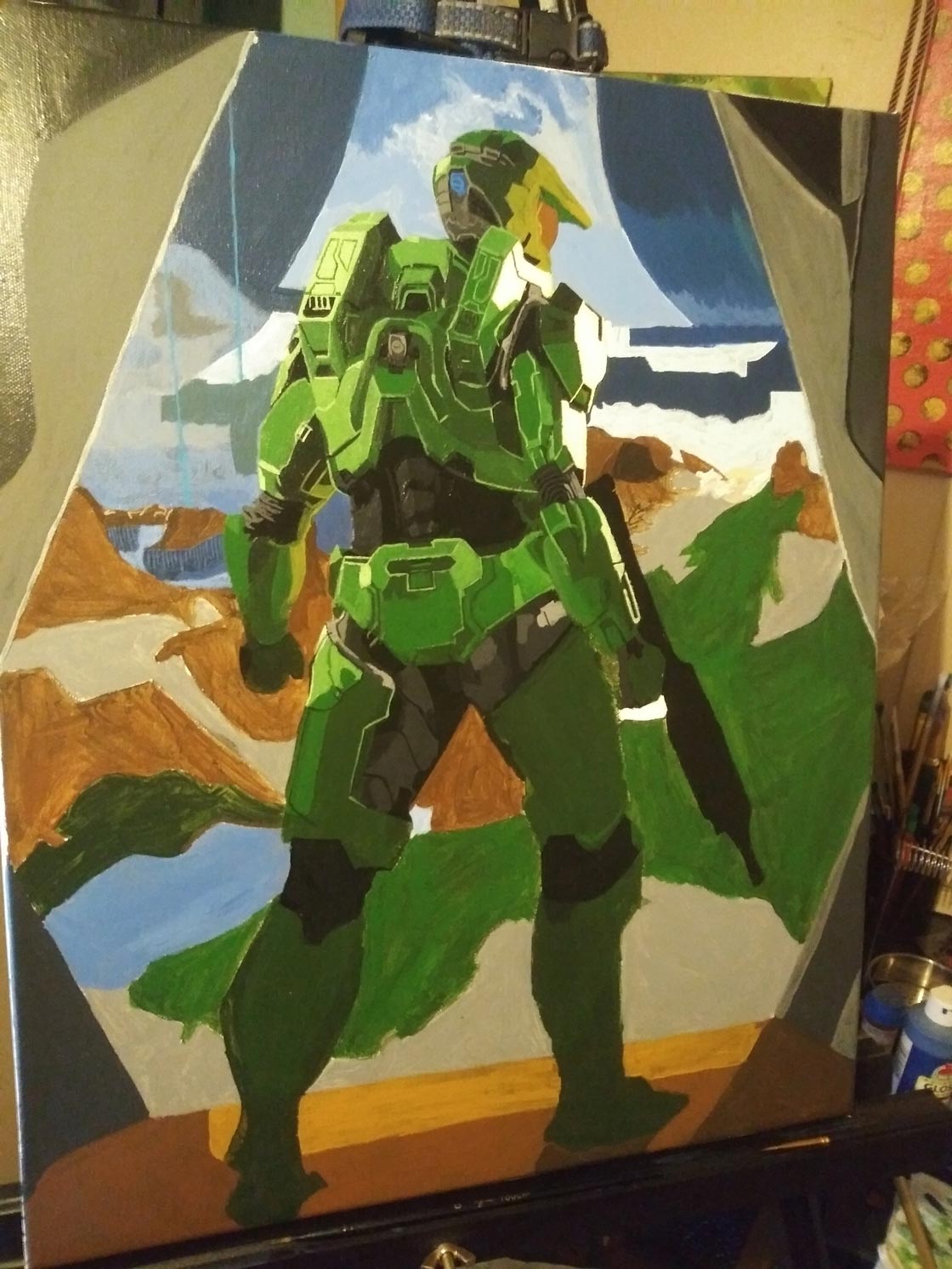 Halo Infinite, @justinmorgan57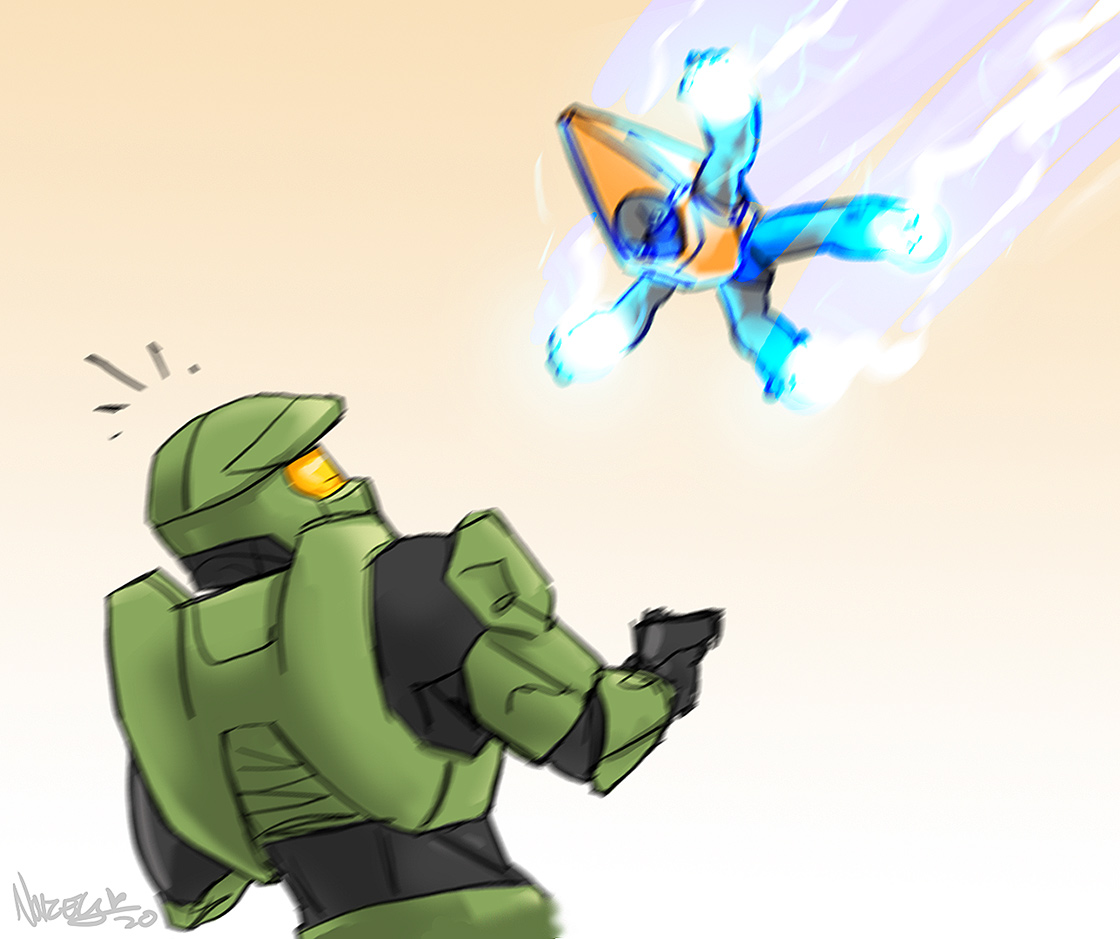 Yeet!, @Noizeyrush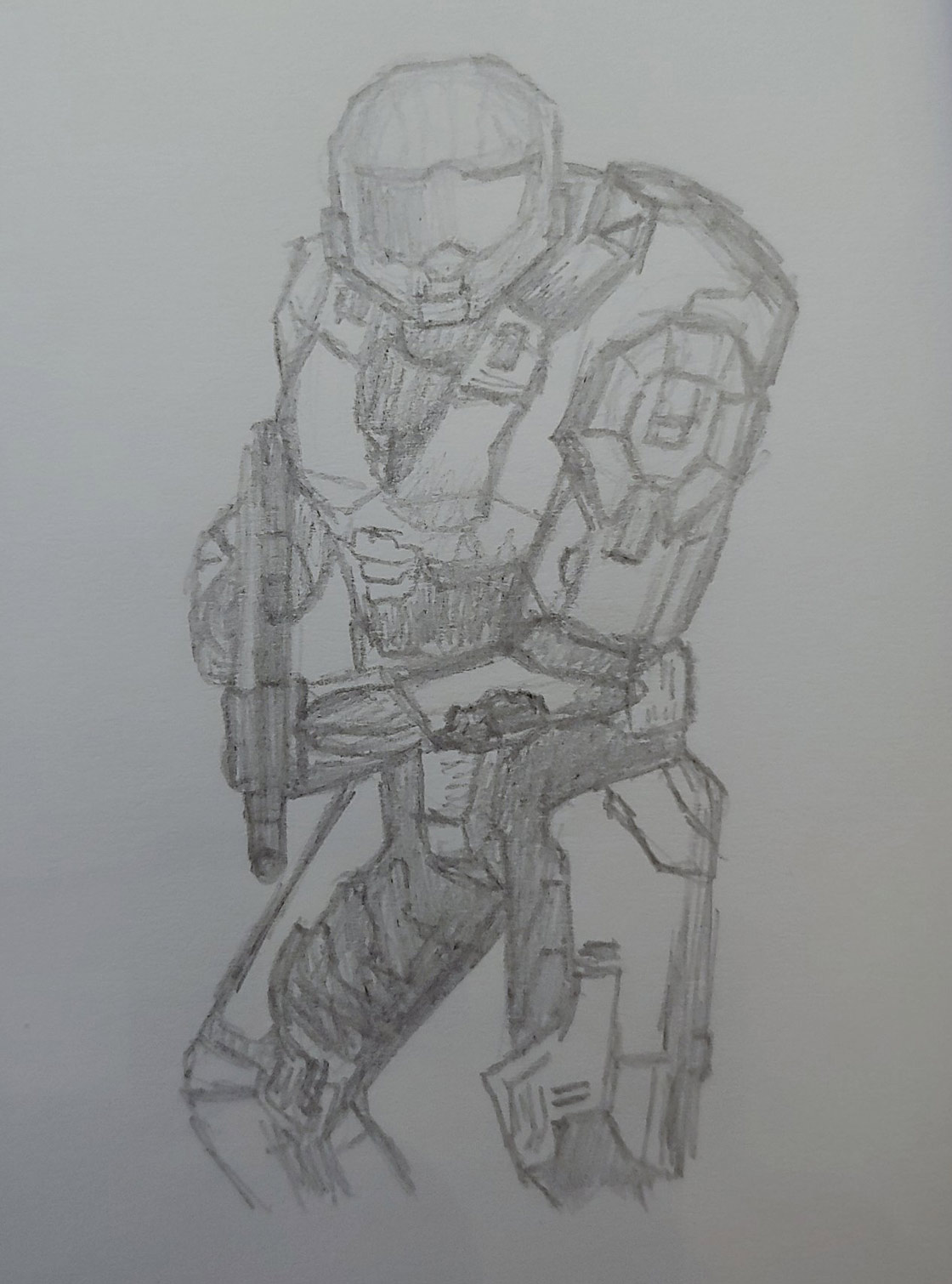 Master Chief, @jeffreyremick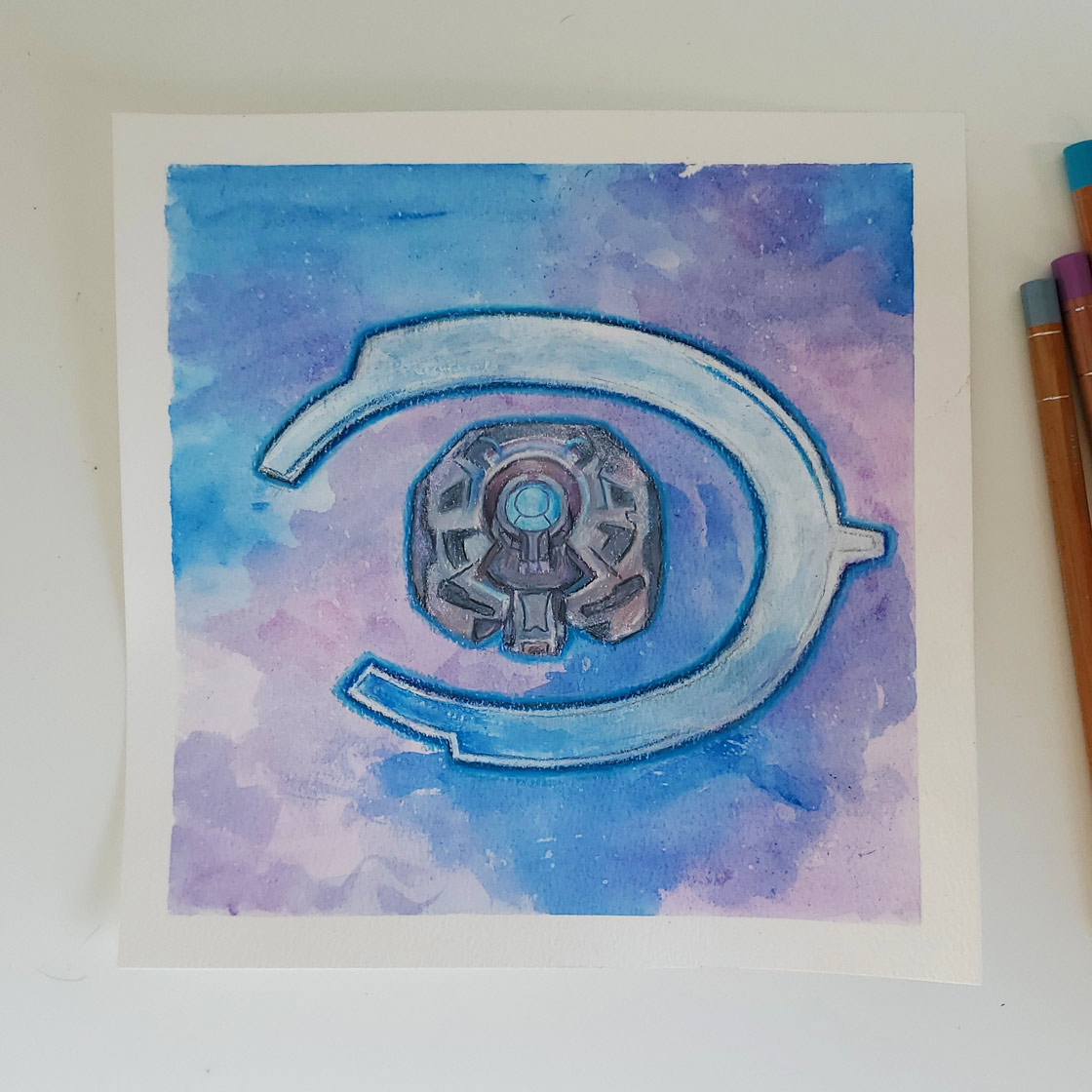 343 Guilty Spark, /u/Hierarchs' girlfriend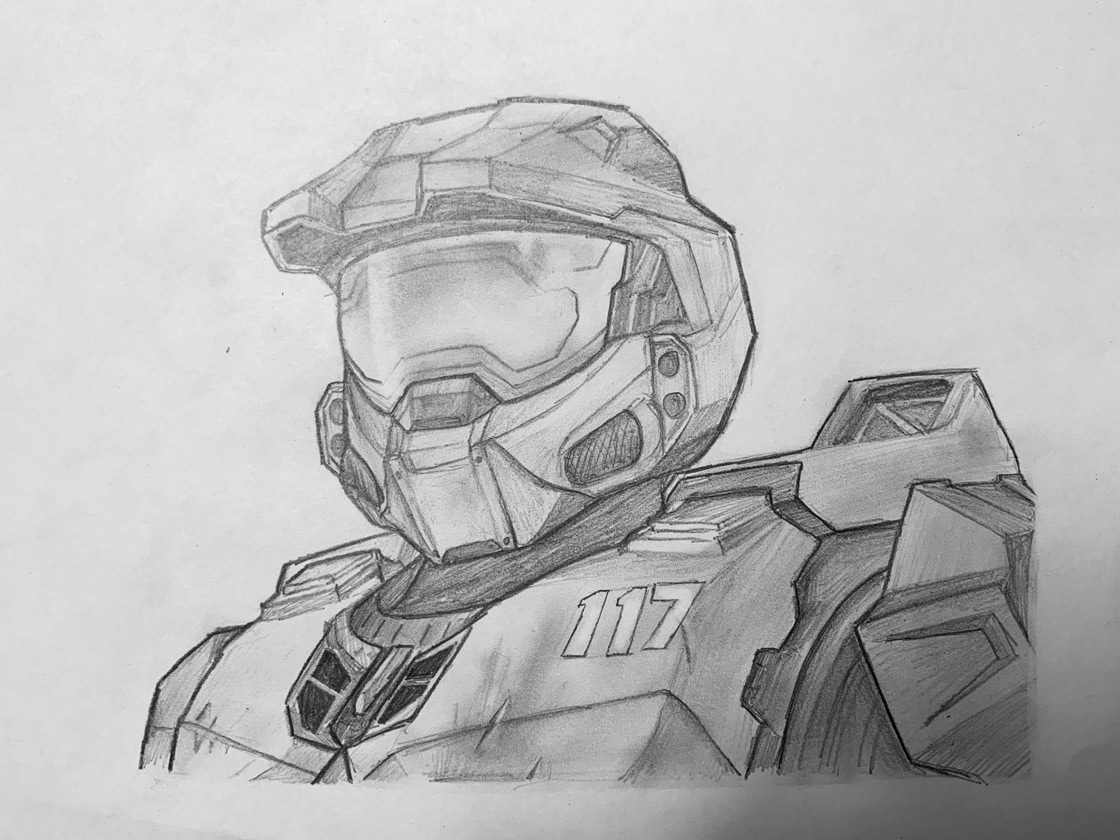 Big Guy, @Bahaiel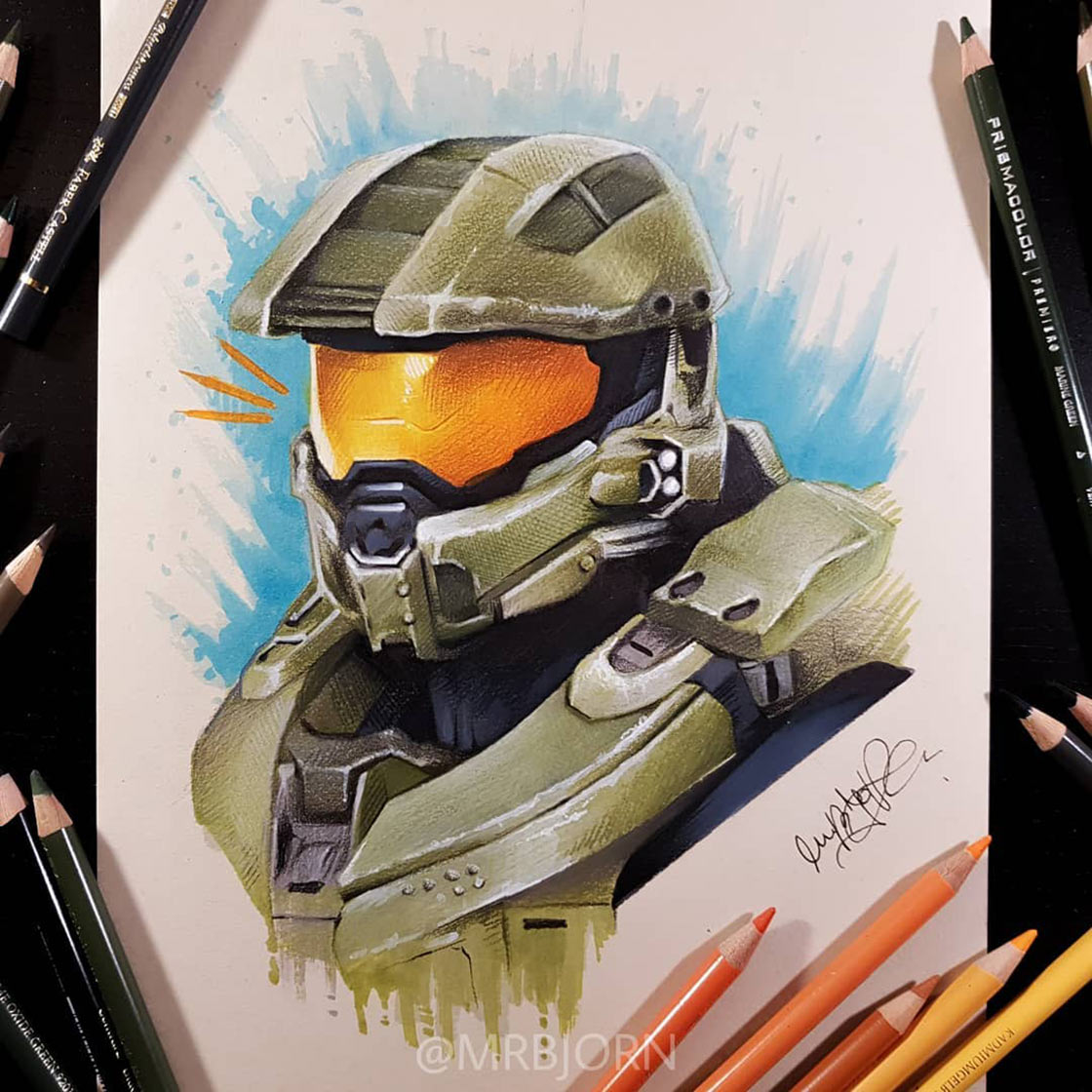 Master Chief, /u/Notmrbjorn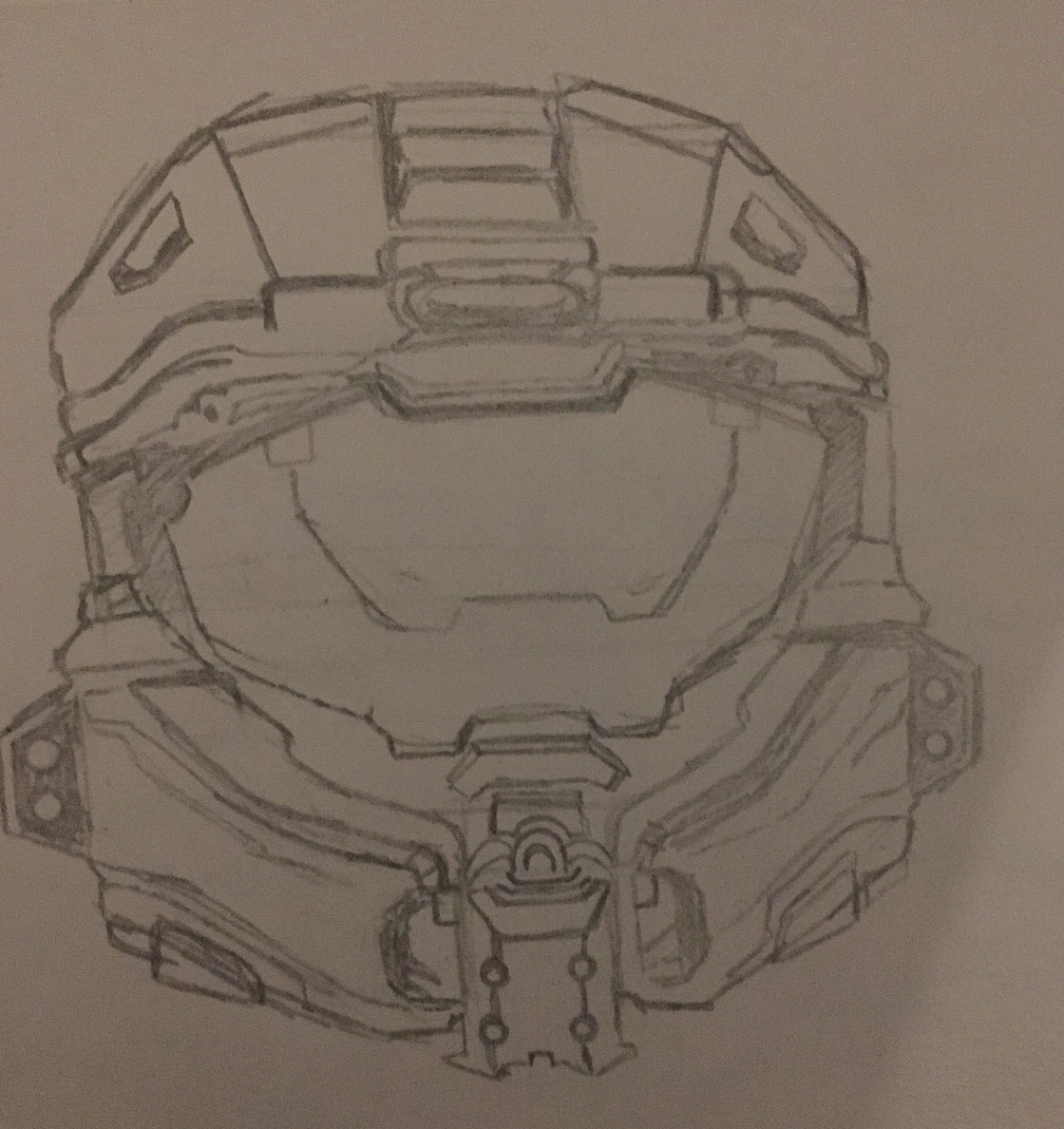 Master Chief, /u/King_jeff15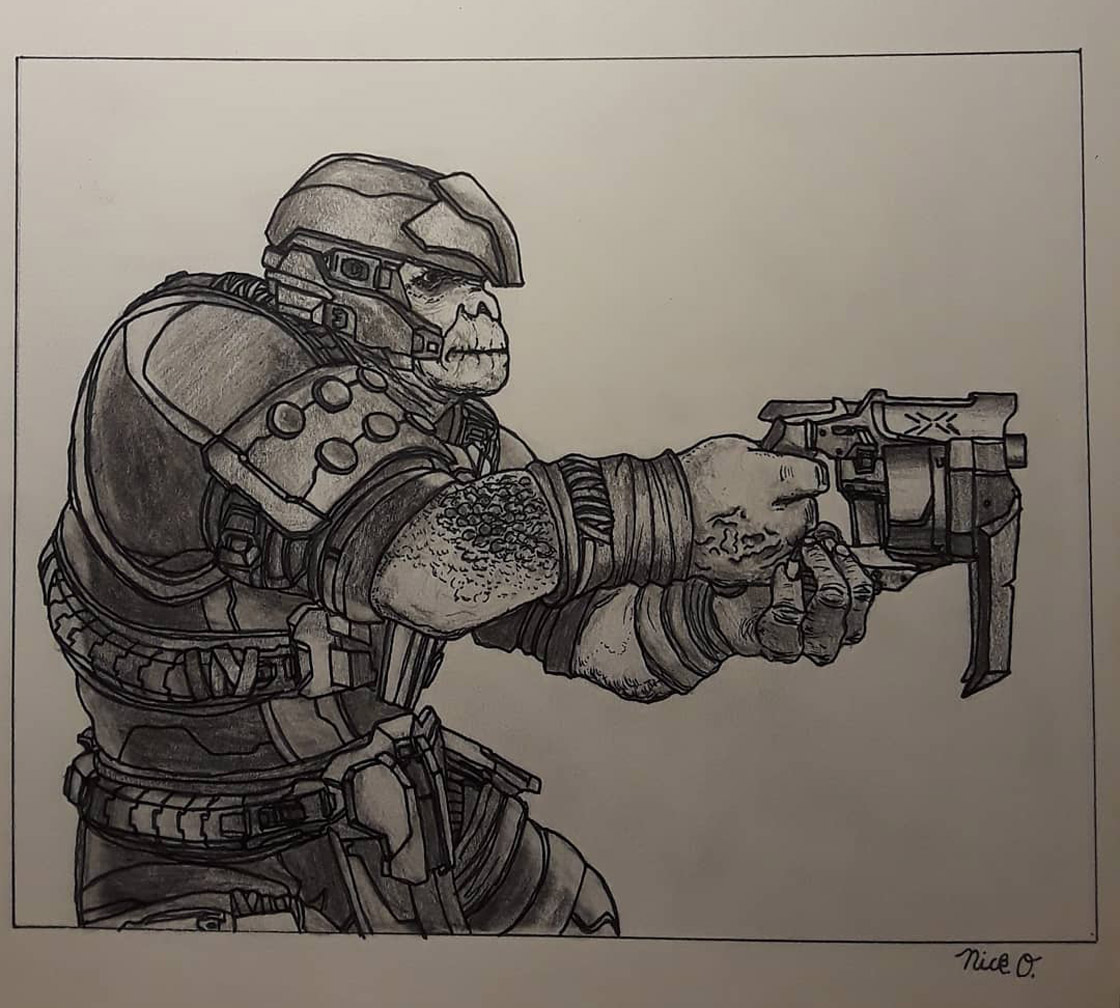 Brute Minor, @AphonicWanderer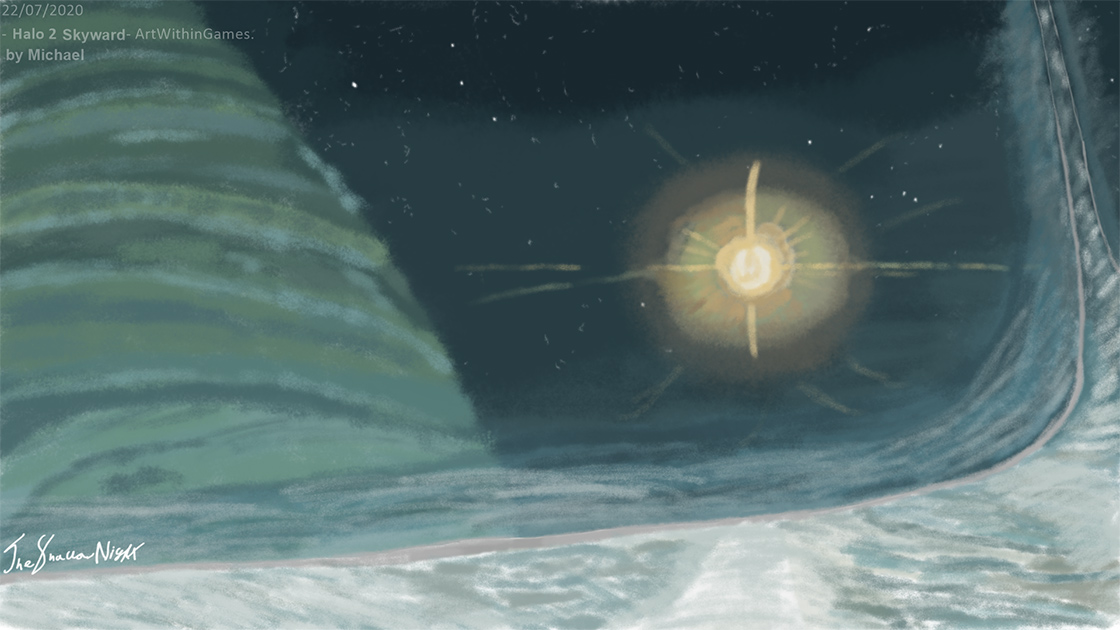 Halo 2: Skyward, @TheShallowNight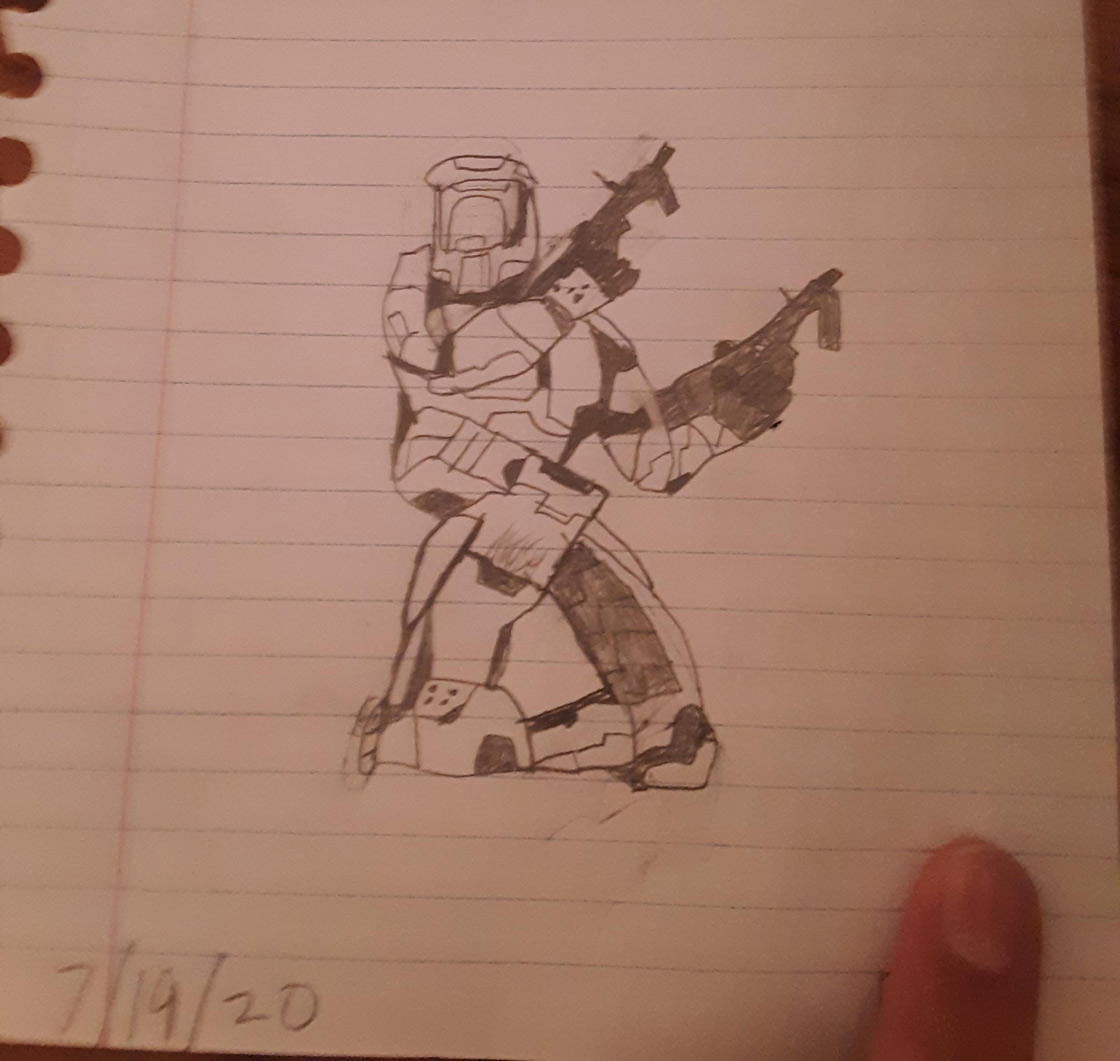 Halo 2 Master Chief, /u/beaux-bazinga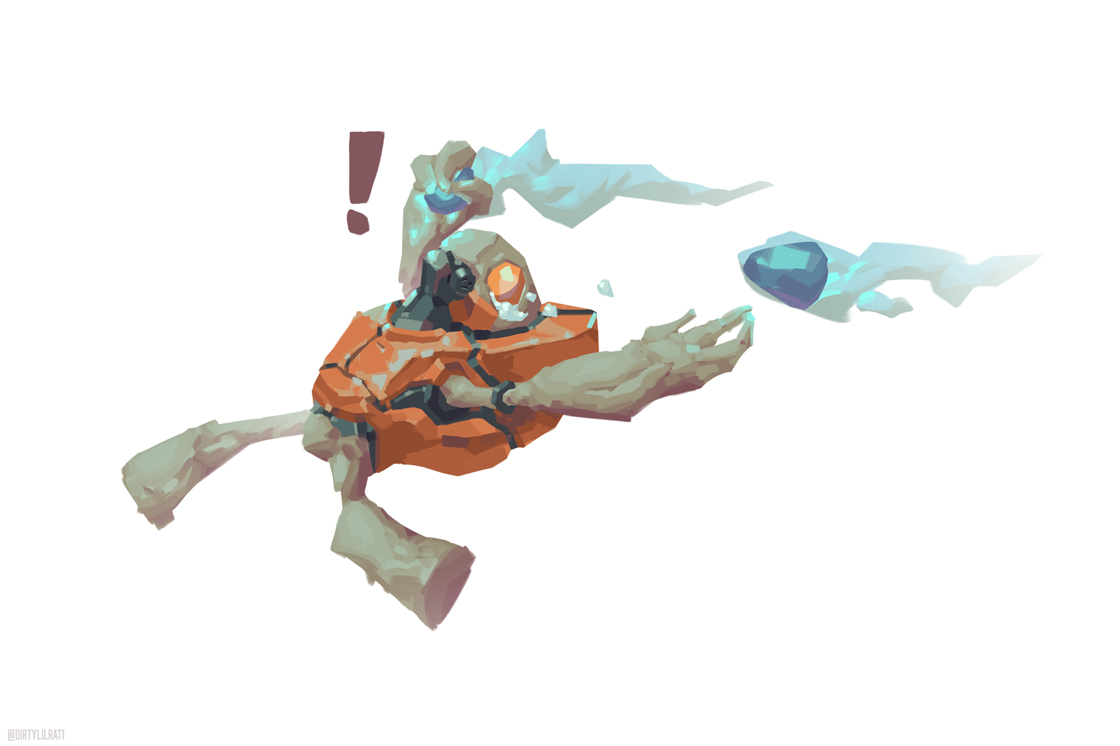 Flying Grunt, @dirtylilrat1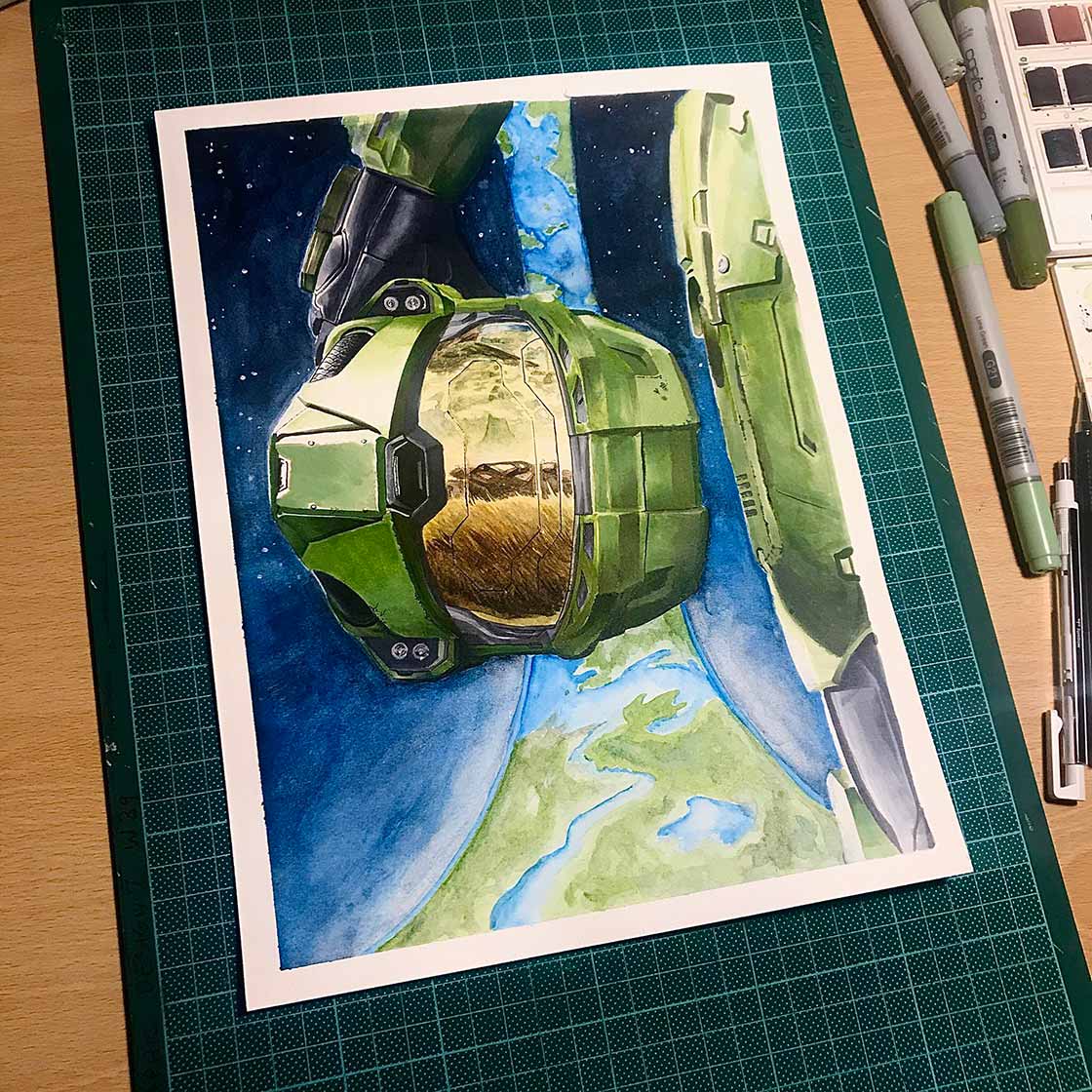 Halo Infinite, @shadedoutlines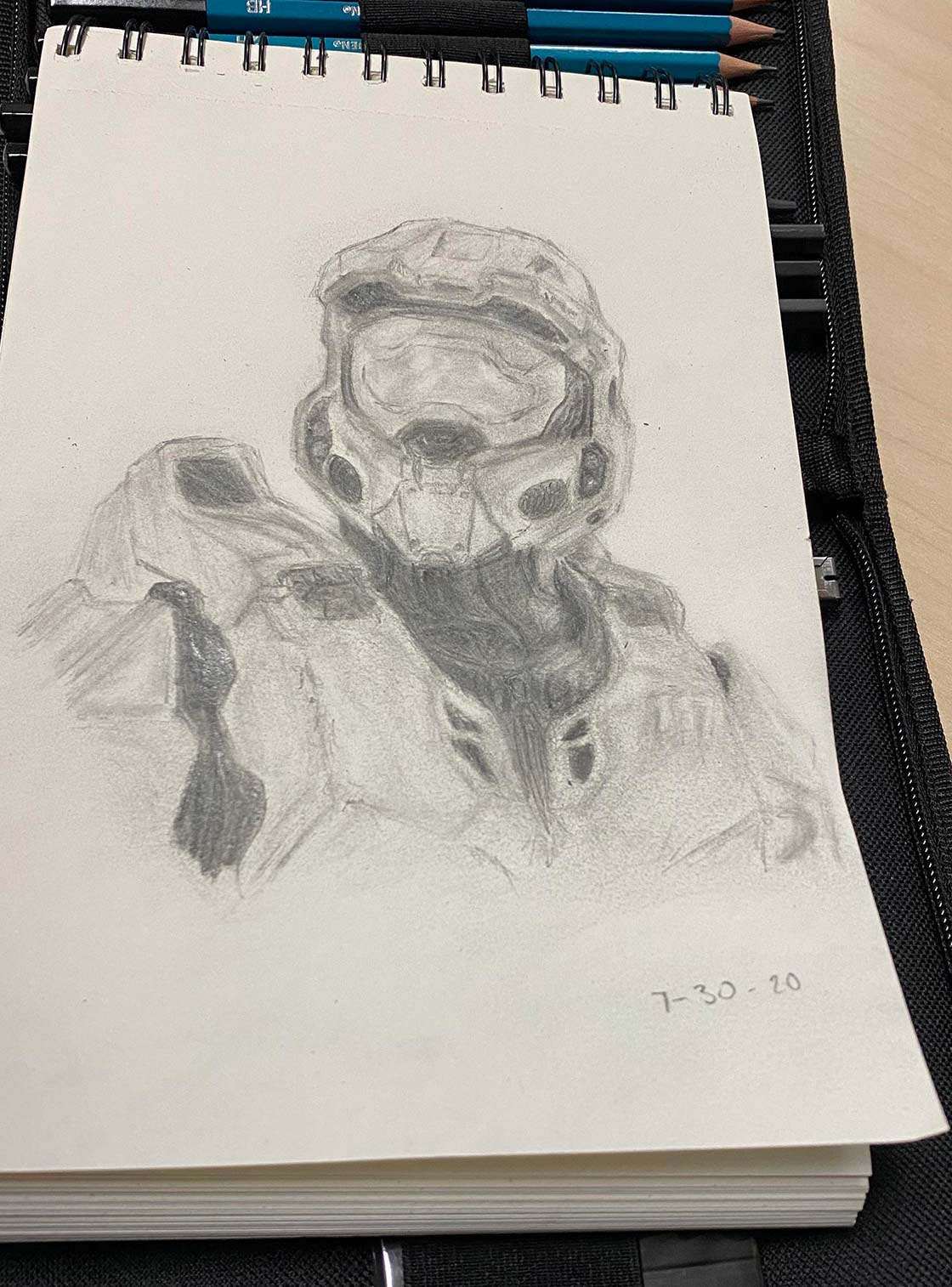 Master Chief, /u/TimeySwirls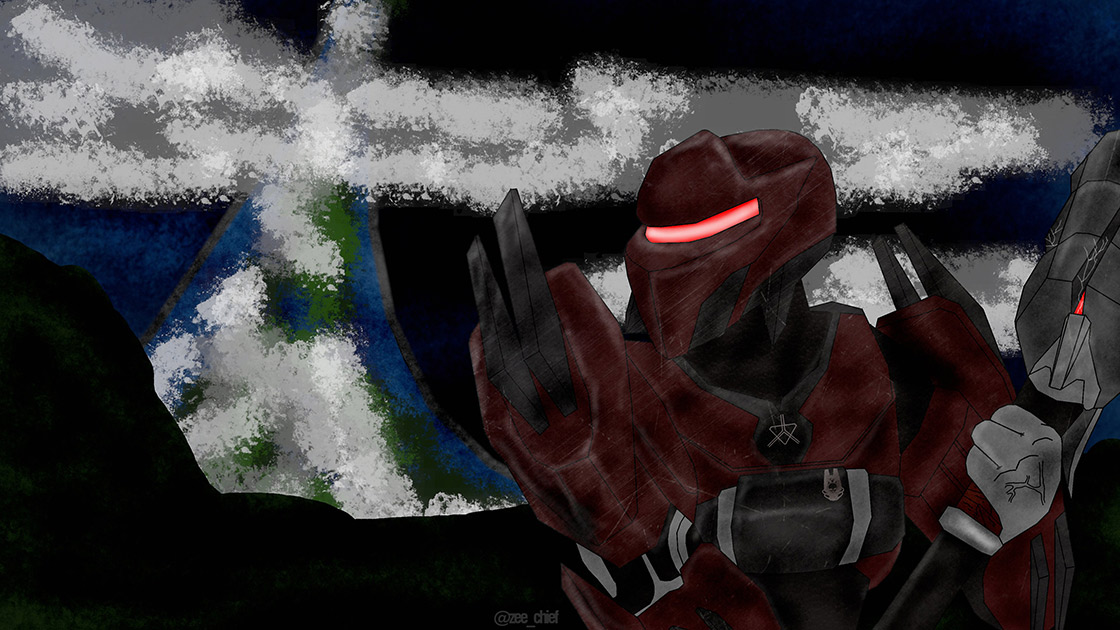 Find The Demon, @zee_chief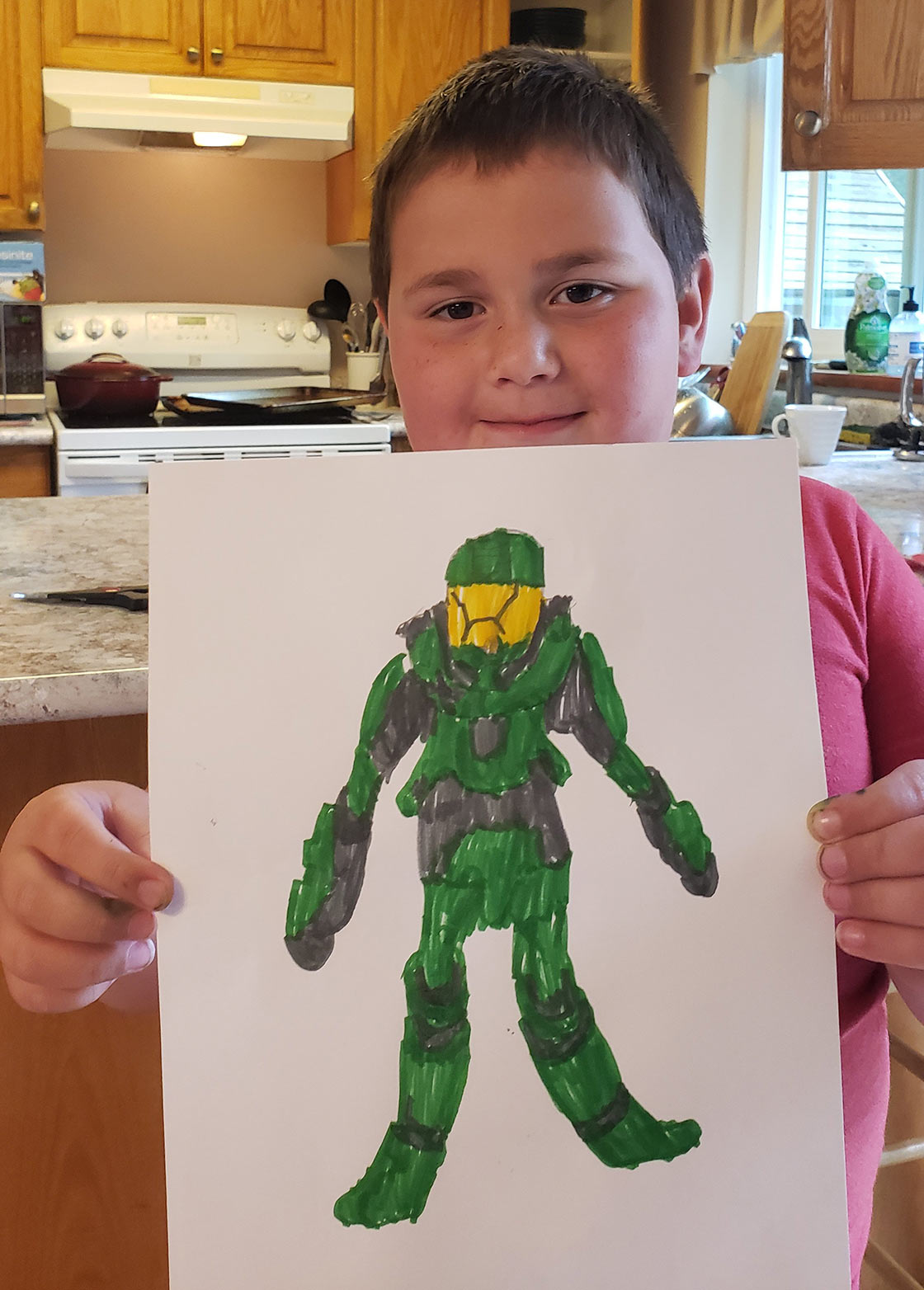 Master Chief, @zaclw's son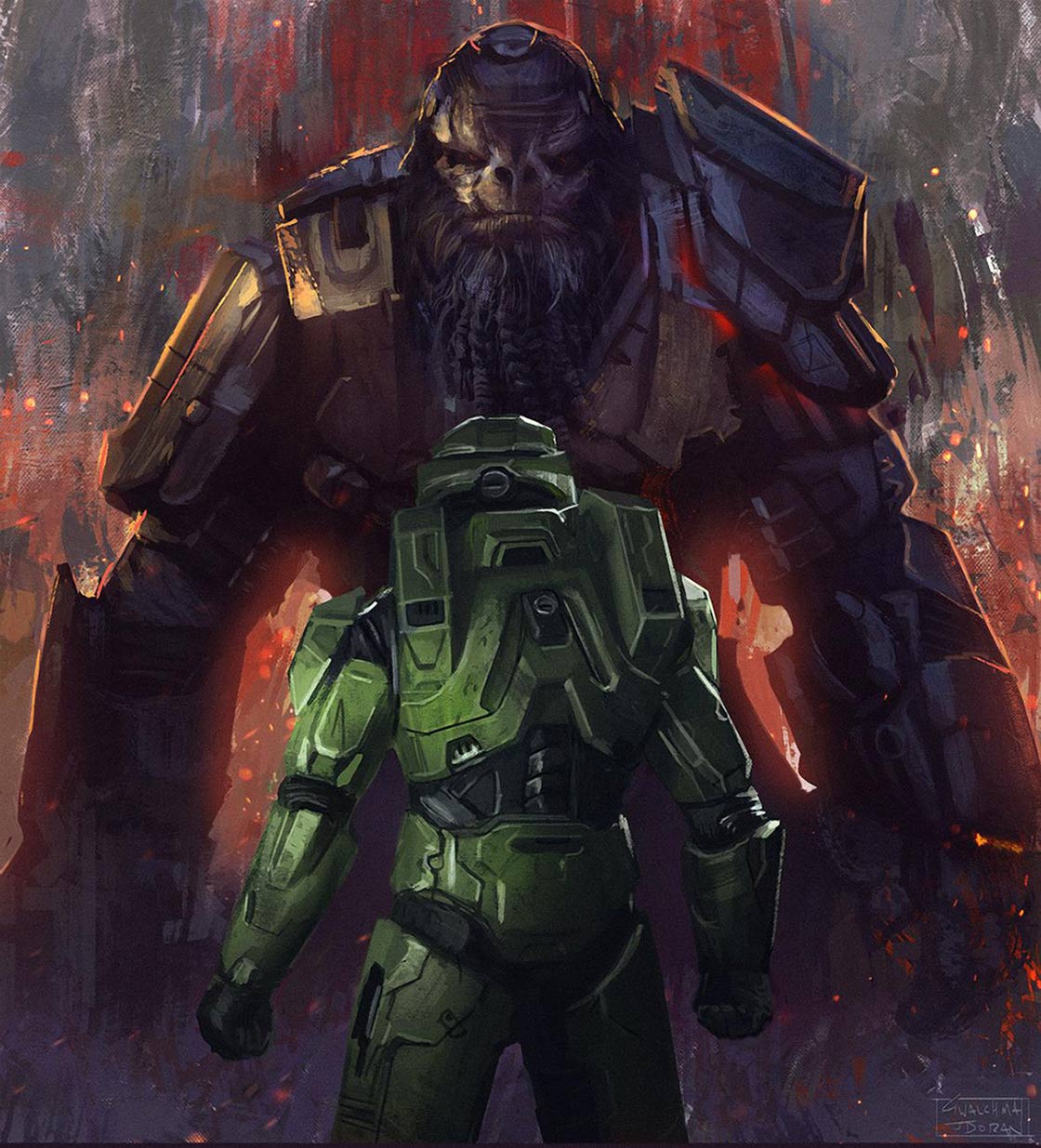 Chief vs Atriox, /u/turtlesalad711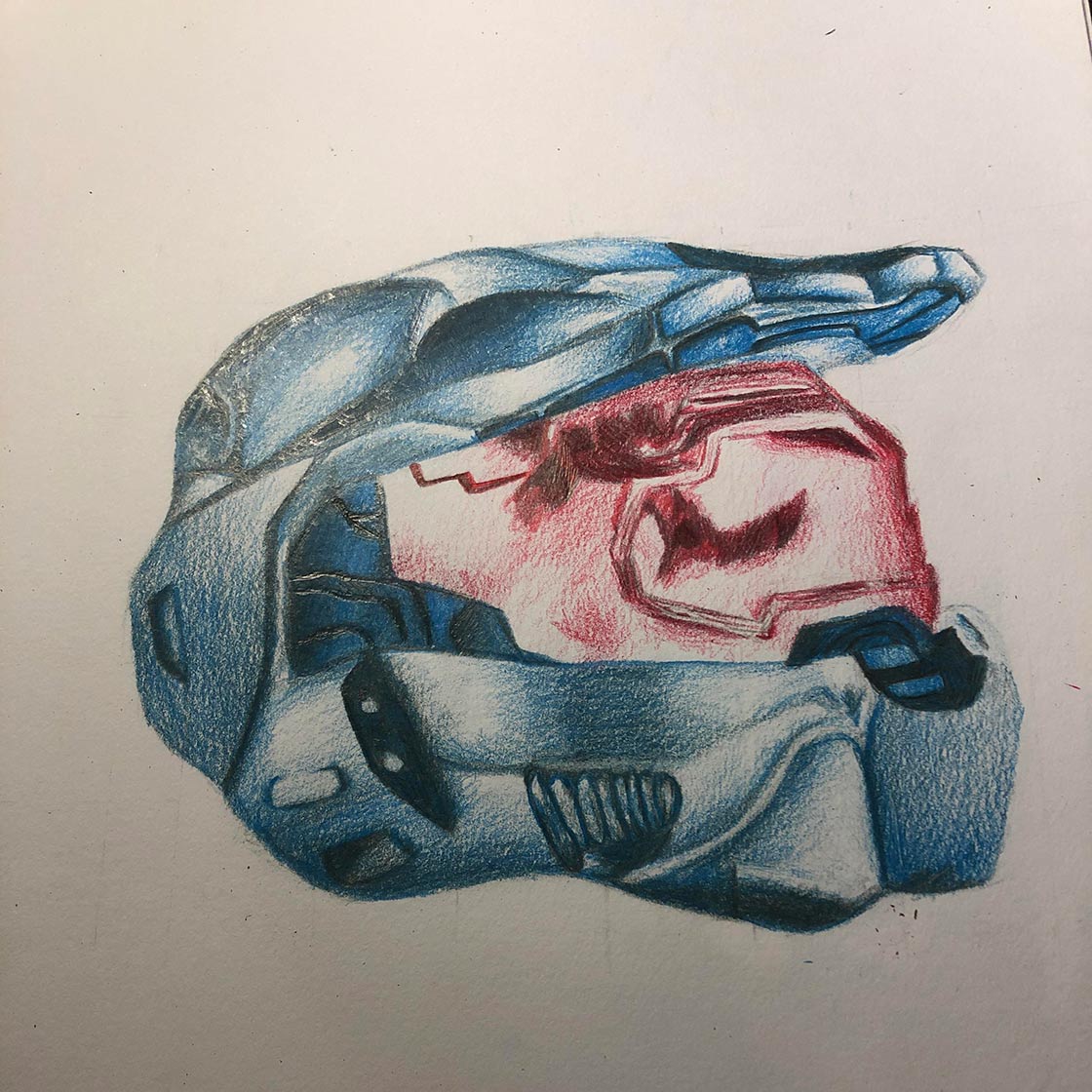 Helmet, /u/veggietalepizzaangel
Eye Candy
Alright, we've spent plenty of time checking out digital masterpieces from every medium. Time to check out some cosplay, tattoos, and more!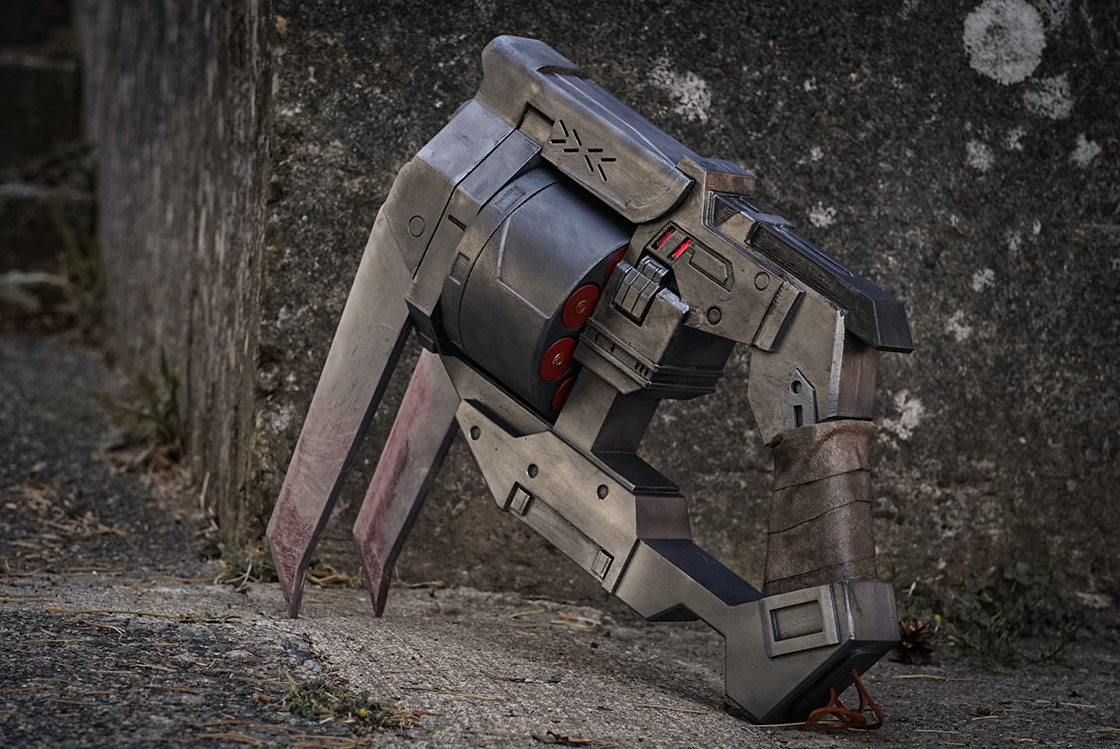 Mangler, /u/SkookumProps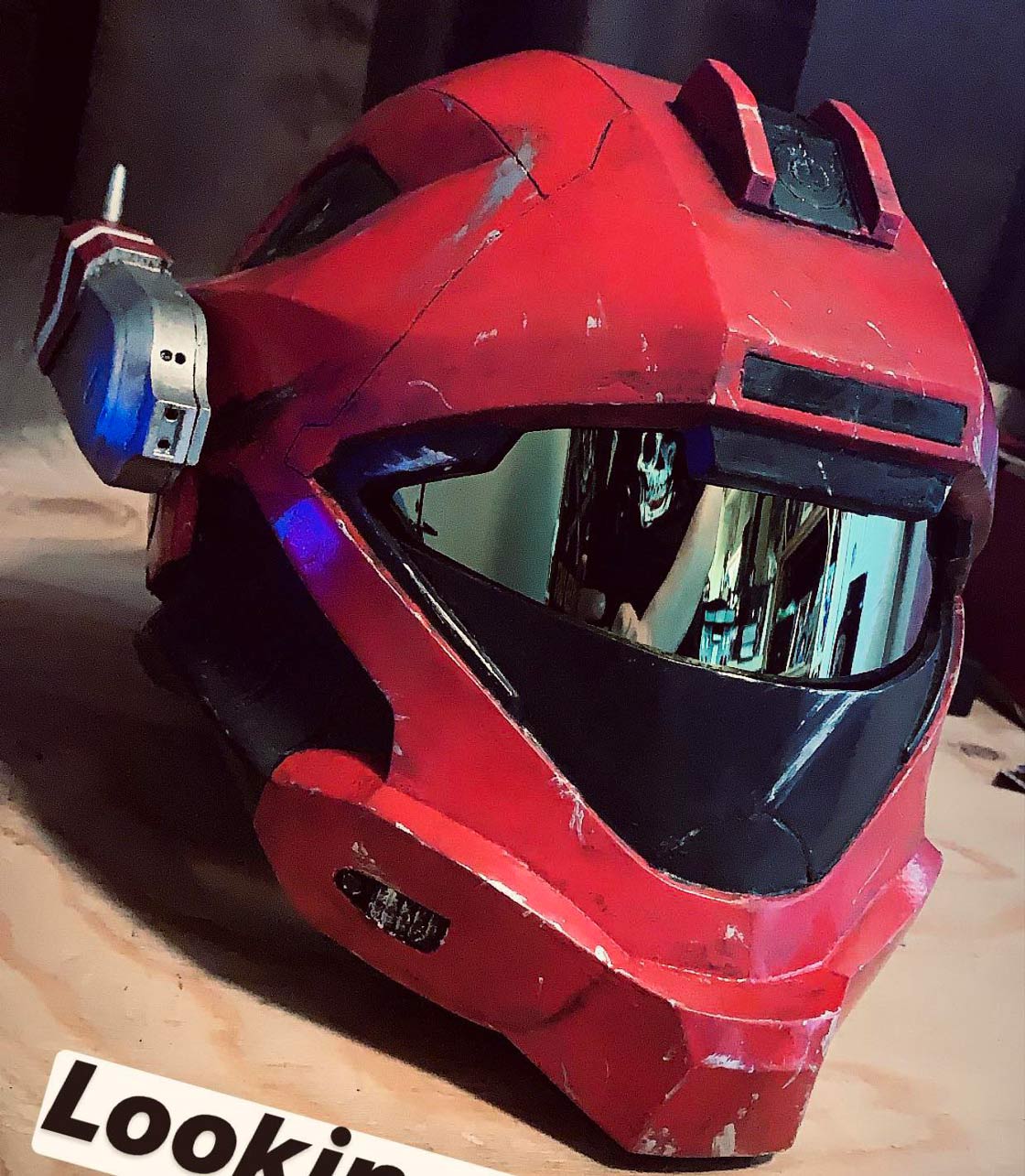 Recon Helmet, /u/Metal_Muffin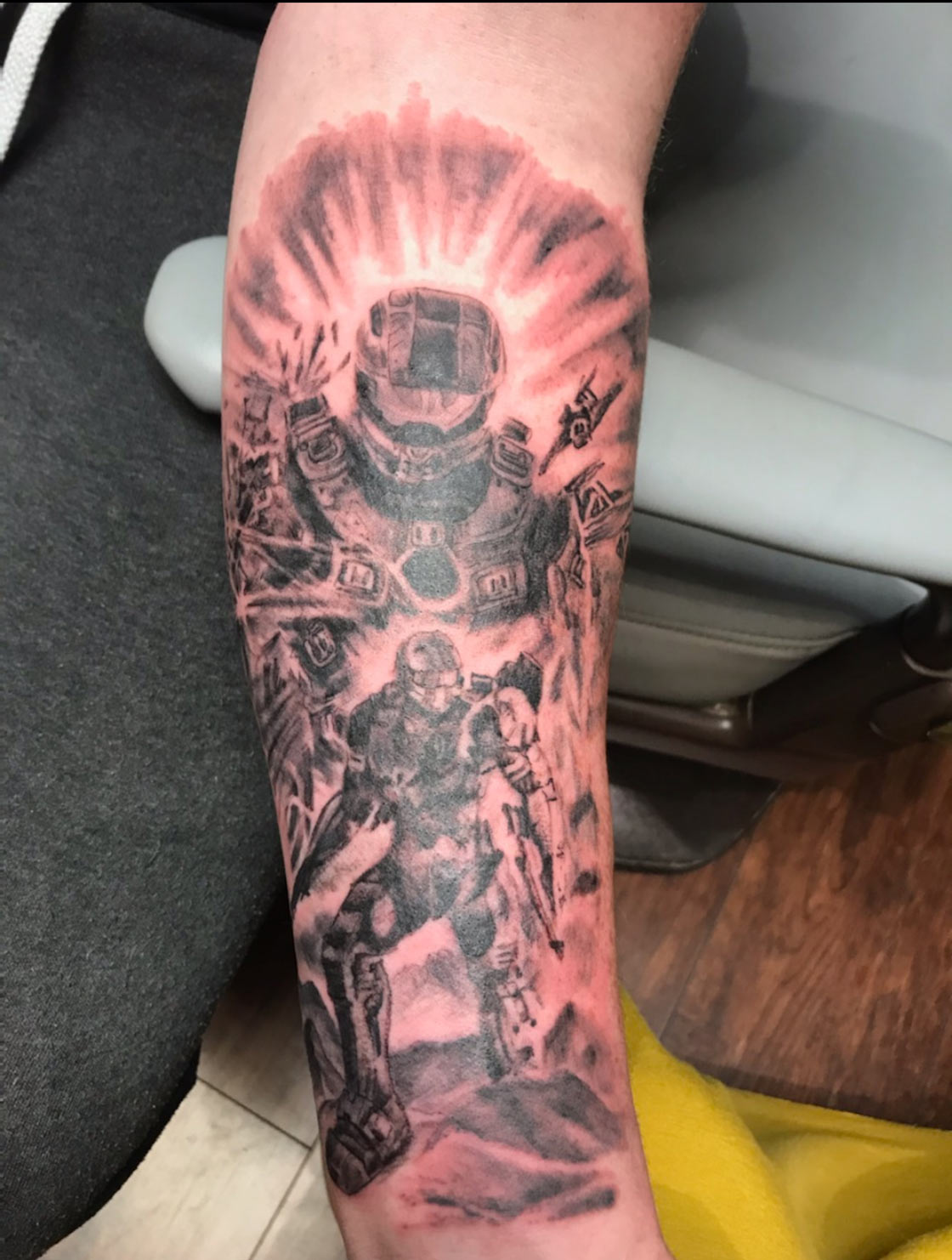 Master Chief, @BaileyMcKee10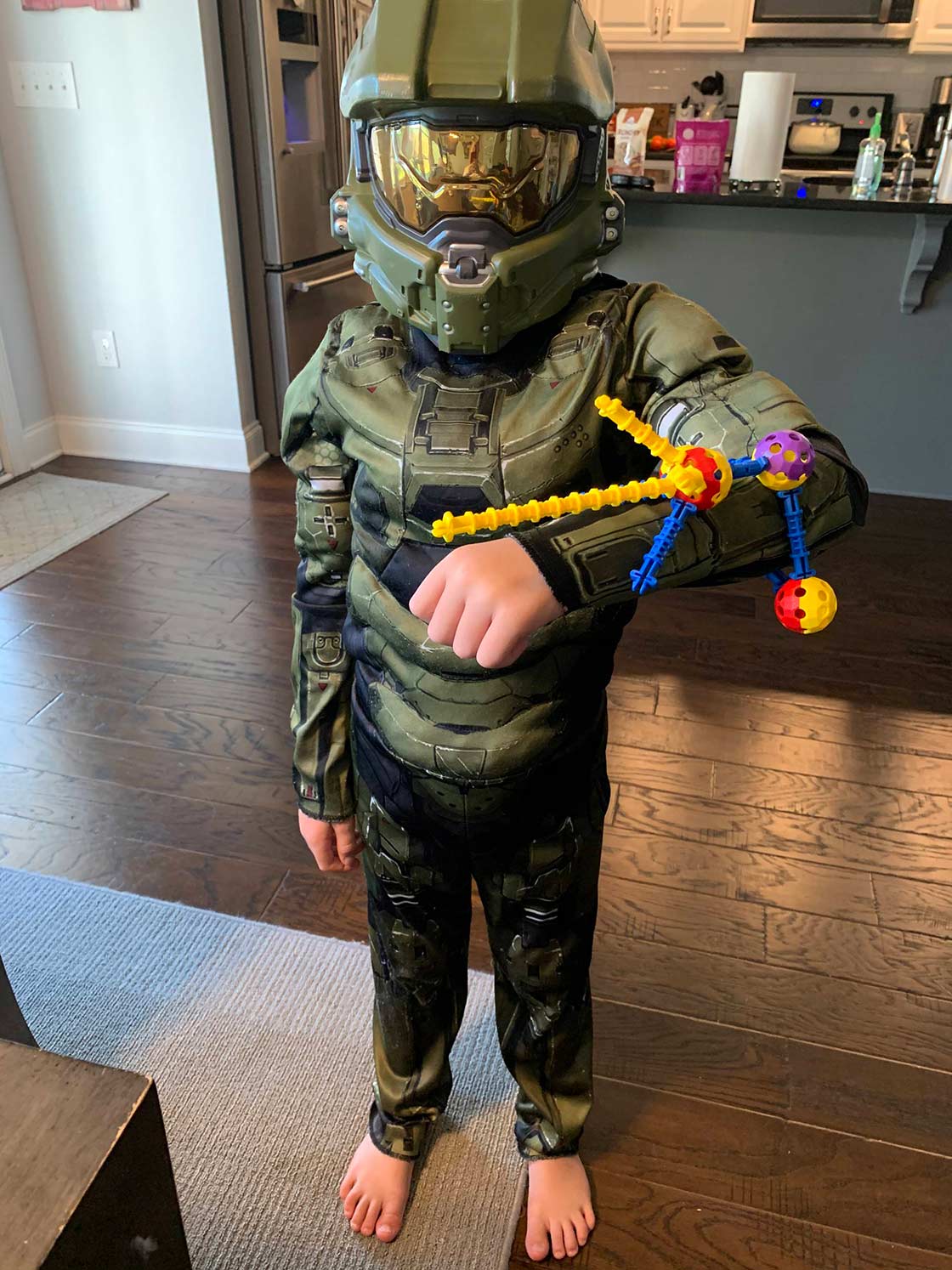 Grapple Chief, /u/WagonsNeedLoveToo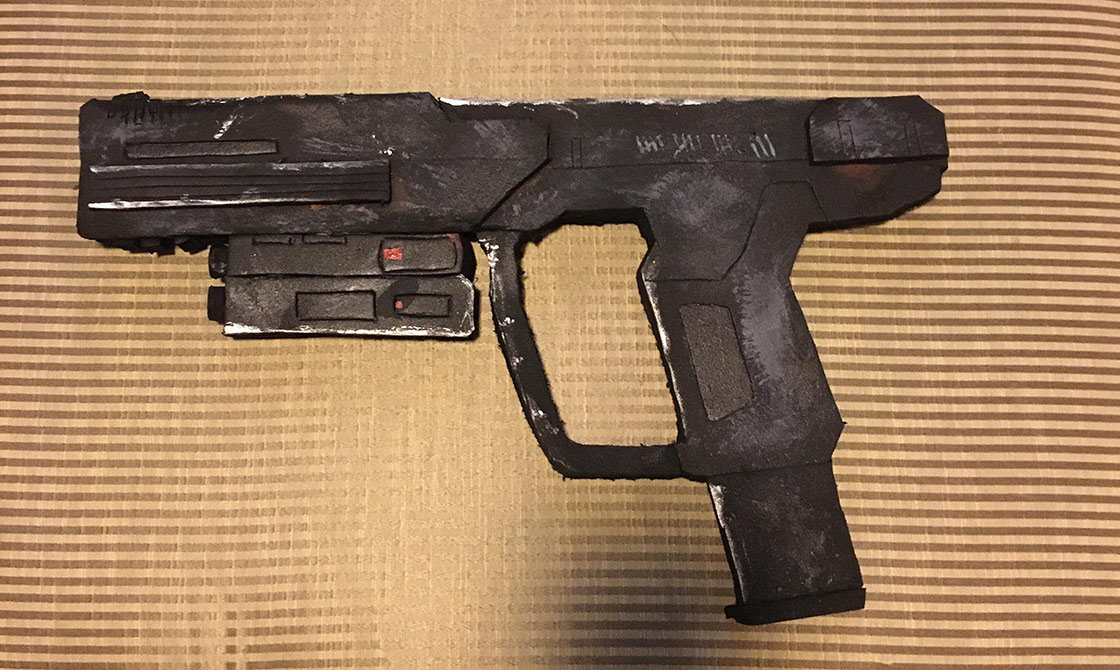 ODST Magnum, /u/soletheknight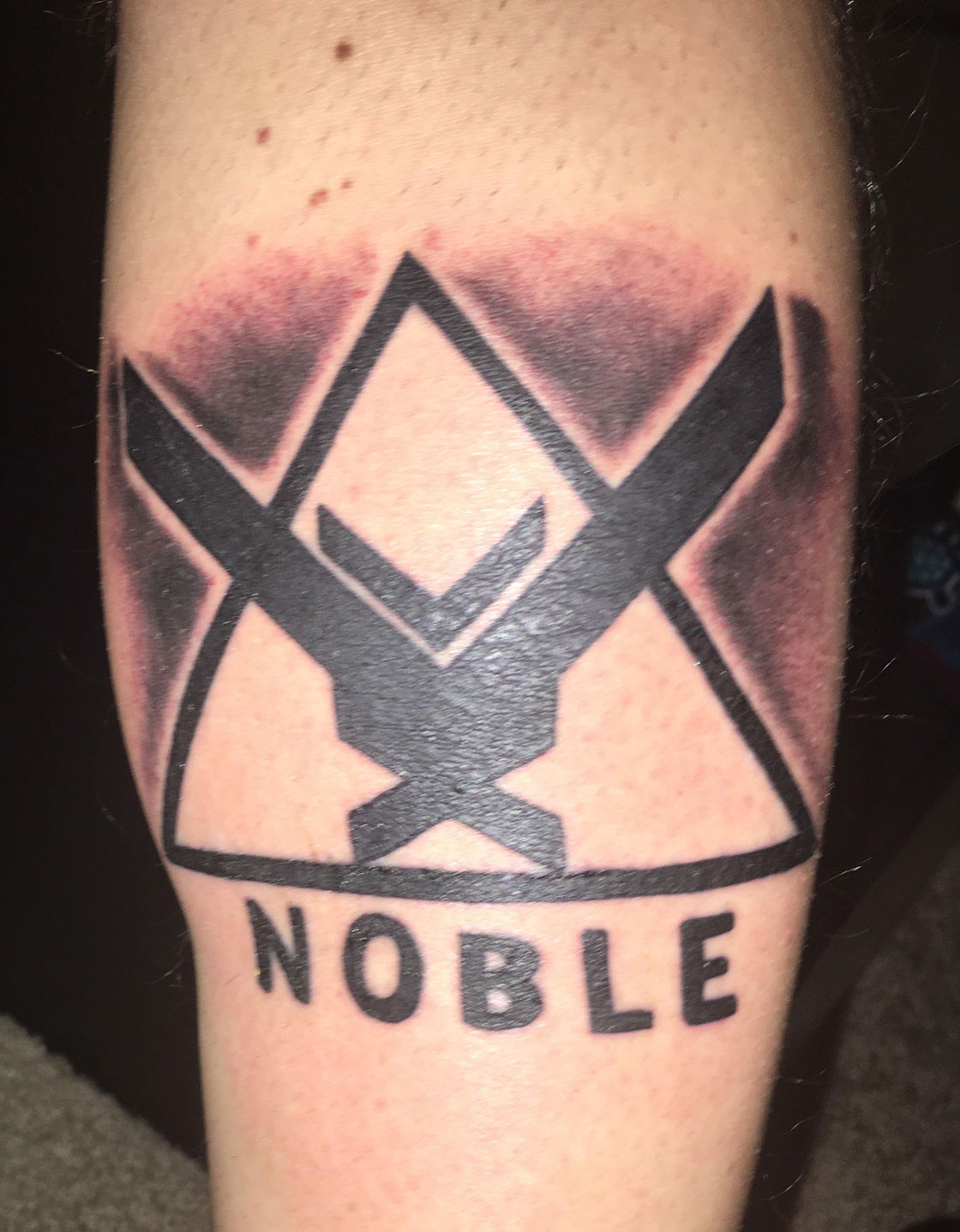 Remember Reach, /u/Egg_Pudding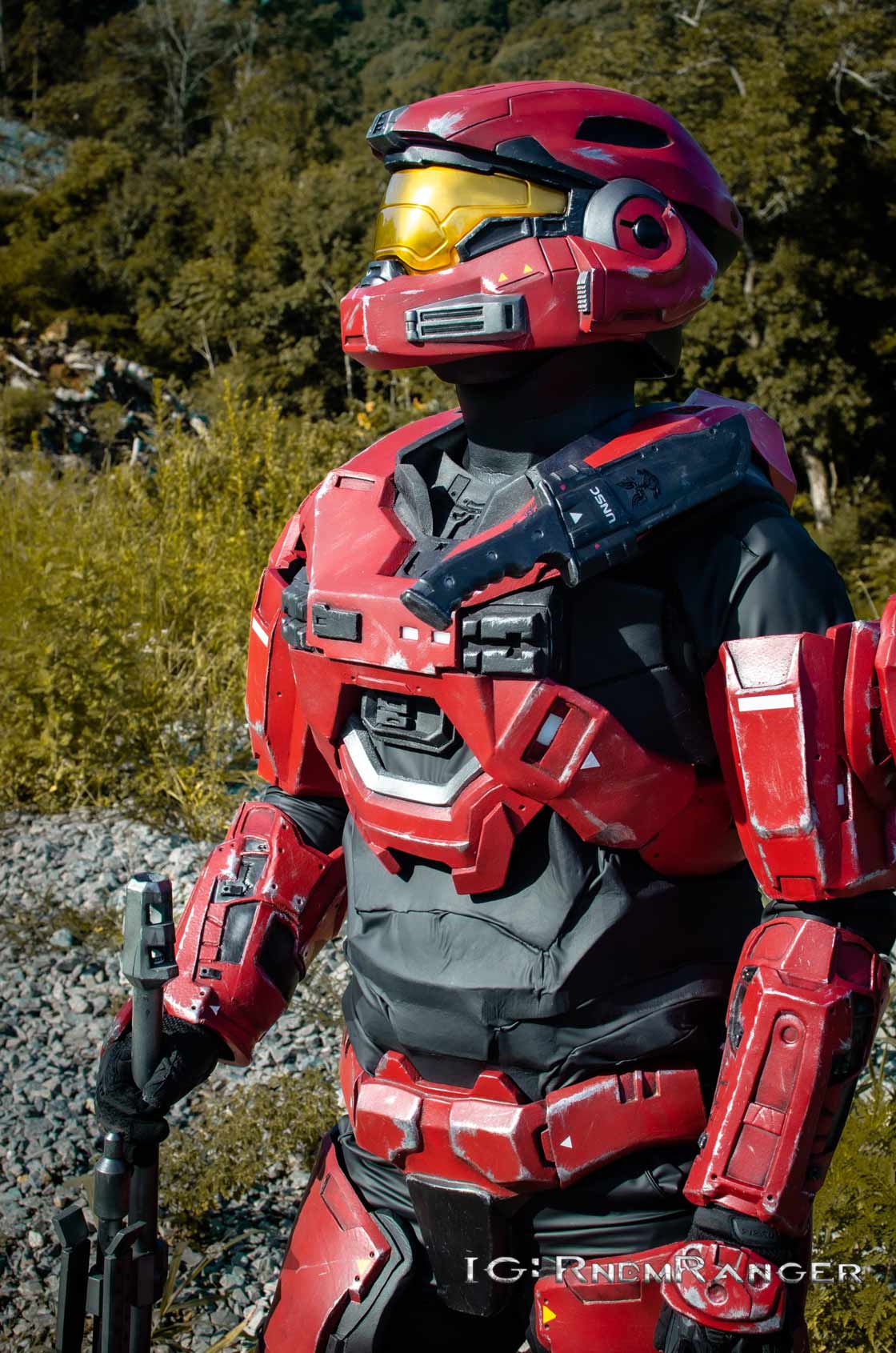 Spartan, @Ranger6398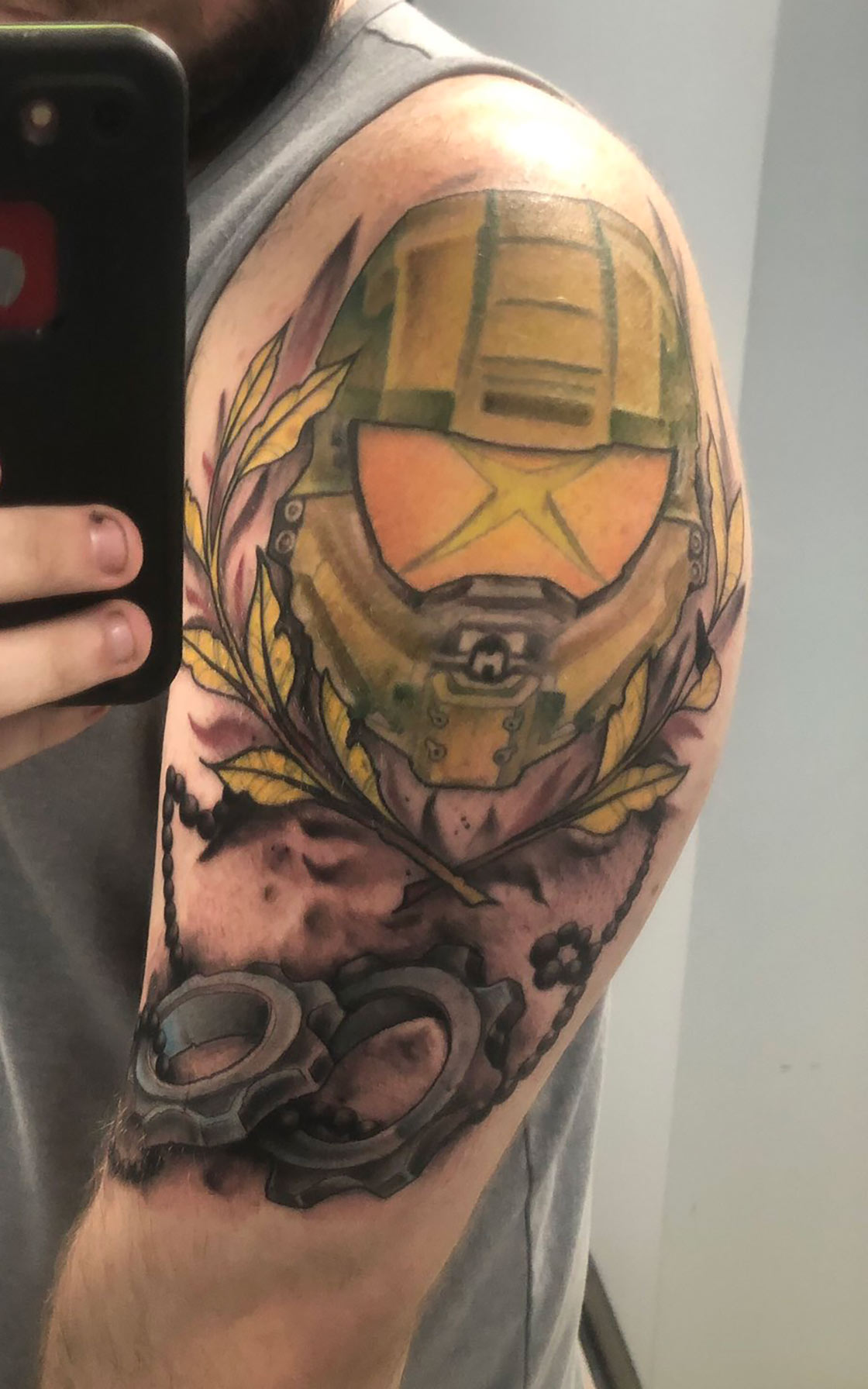 Chief, @titannaughty23
Homemade
Please enjoy this selection of toys and other homemade arts and crafts – there's some great things in store this week!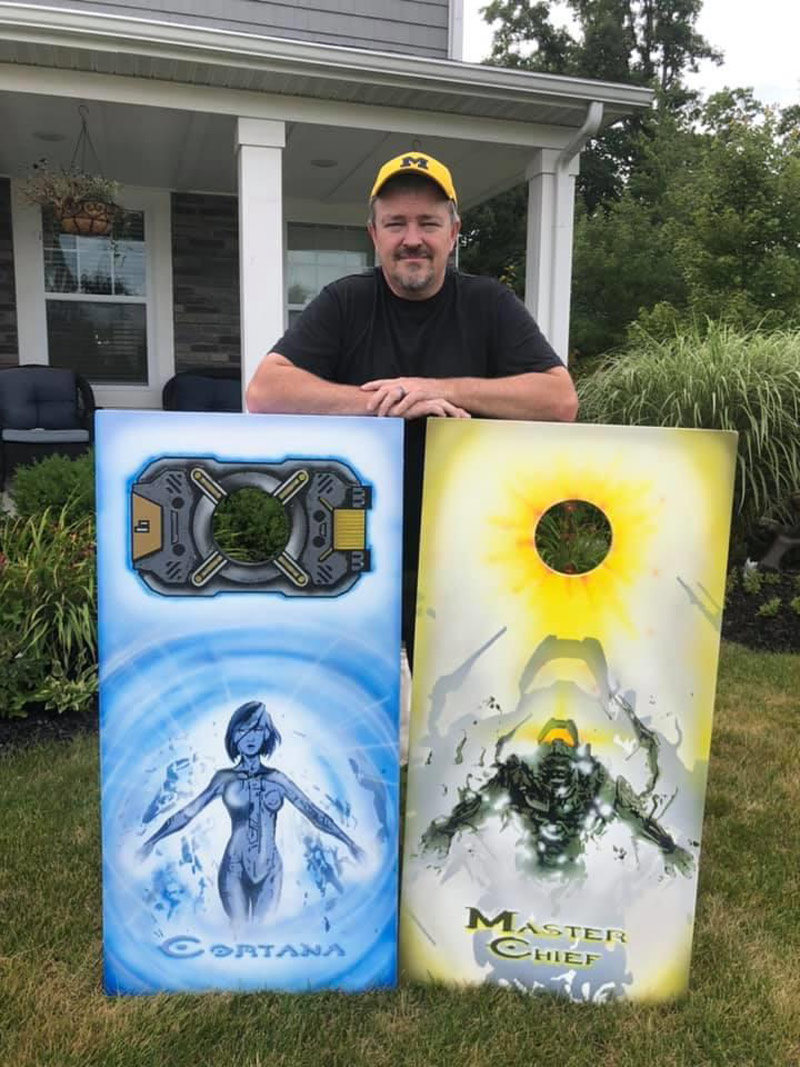 Corn Hole Boards, /u/groot42's Uncle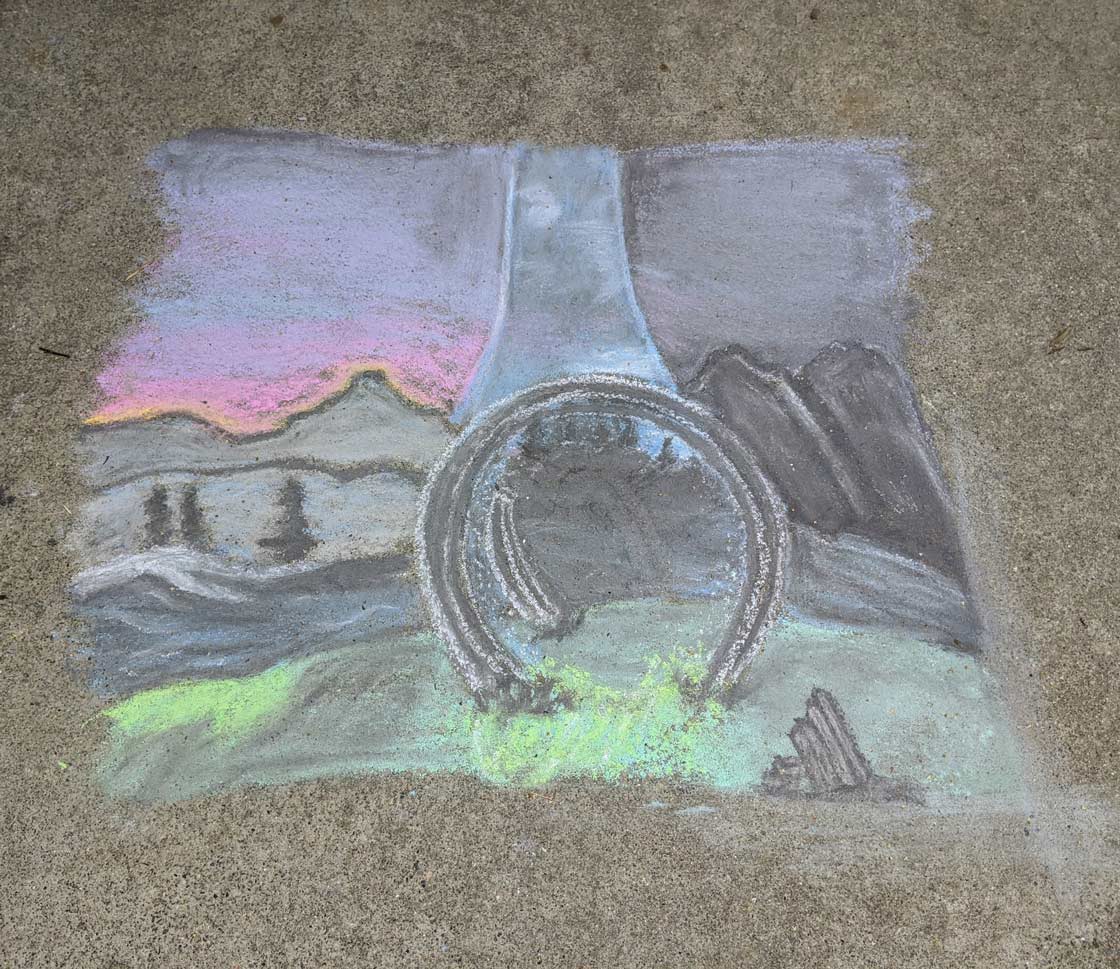 Halo Infinite, @InaDayorTwooooo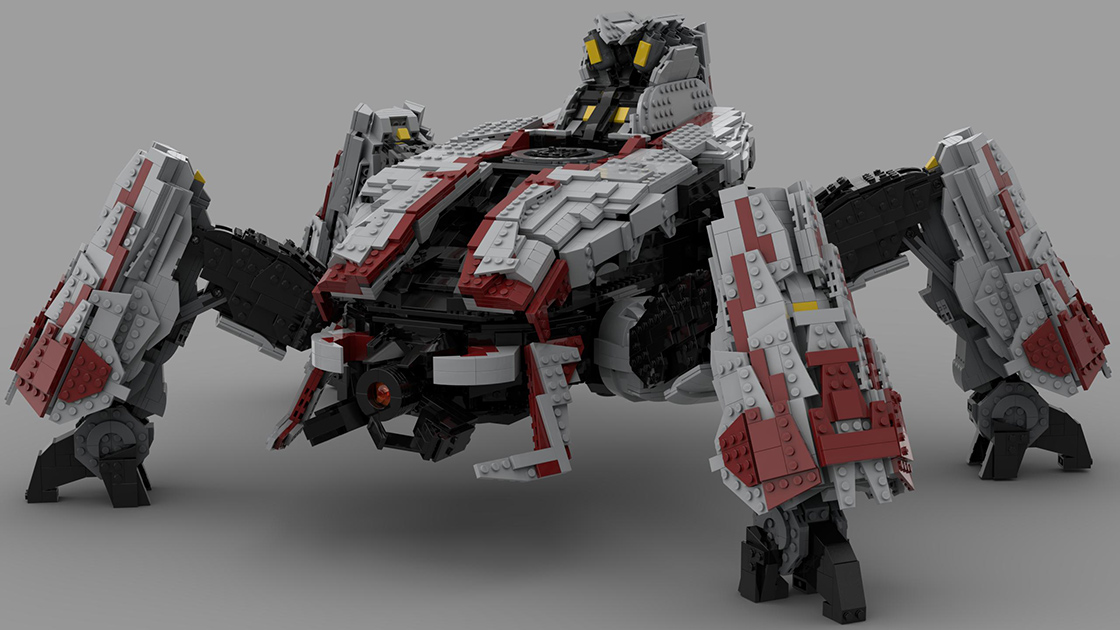 Banished Scarab, WookieCookies1
(This is an album – Be sure to check out the whole thing!)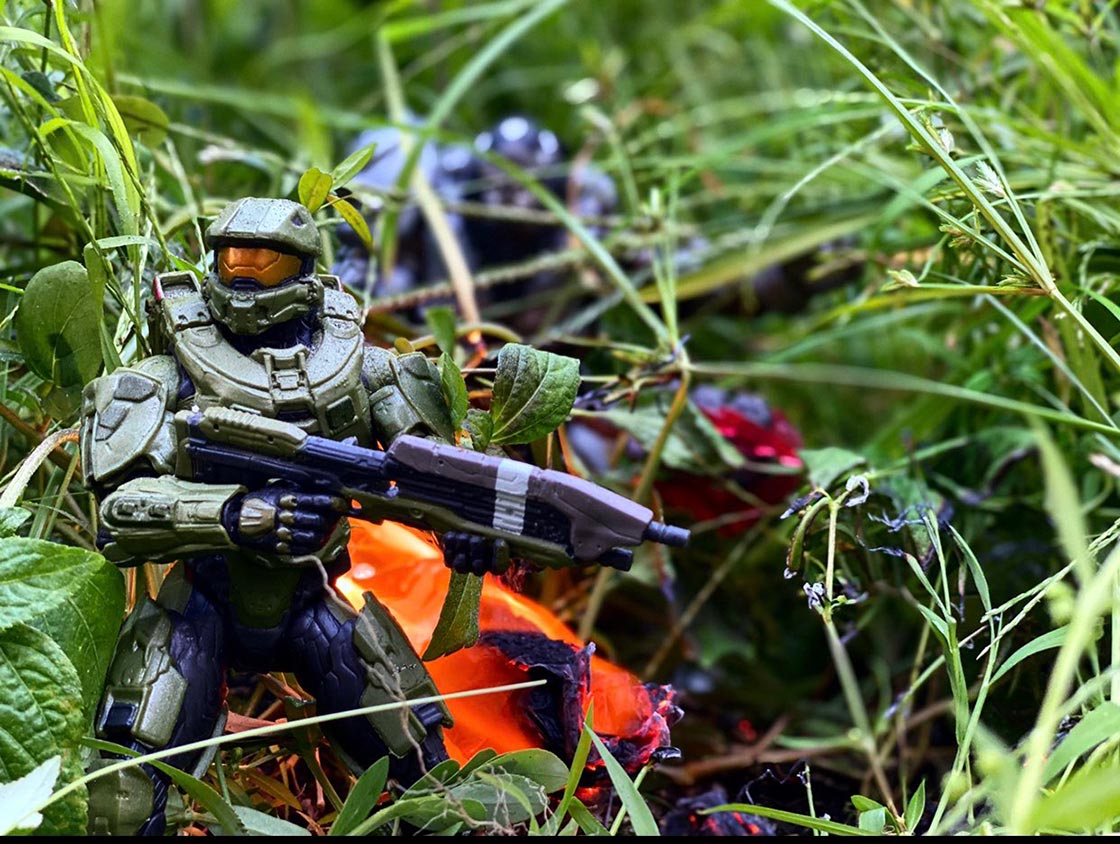 Zeta Halo, @Spartan5Oh
Prophet Of Regret, @theBIGjagooze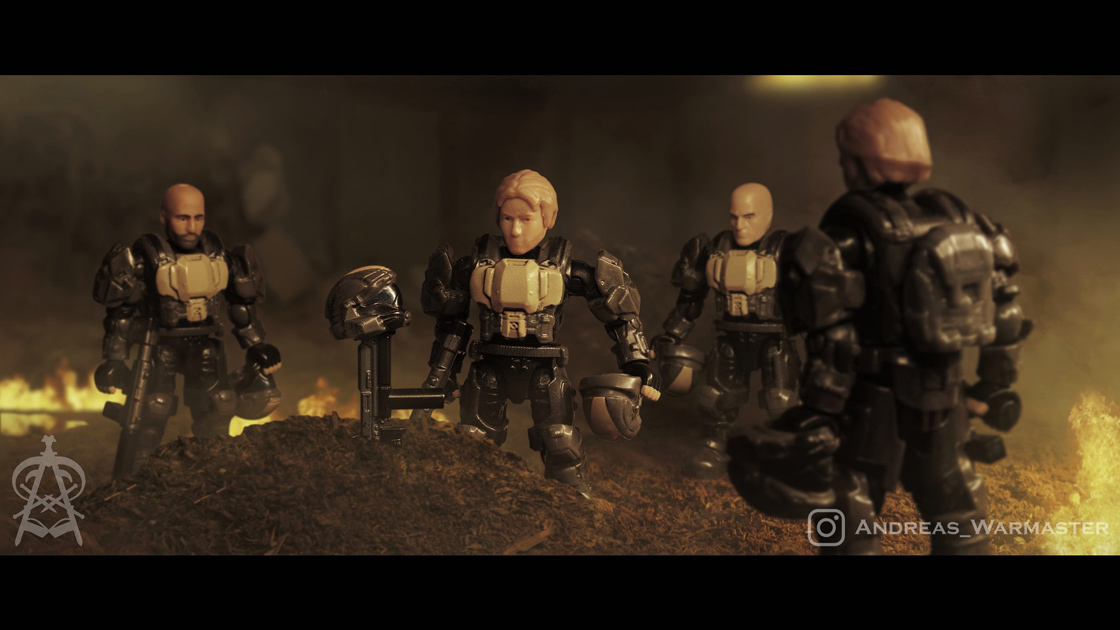 We Are ODST, @AndreasHrodric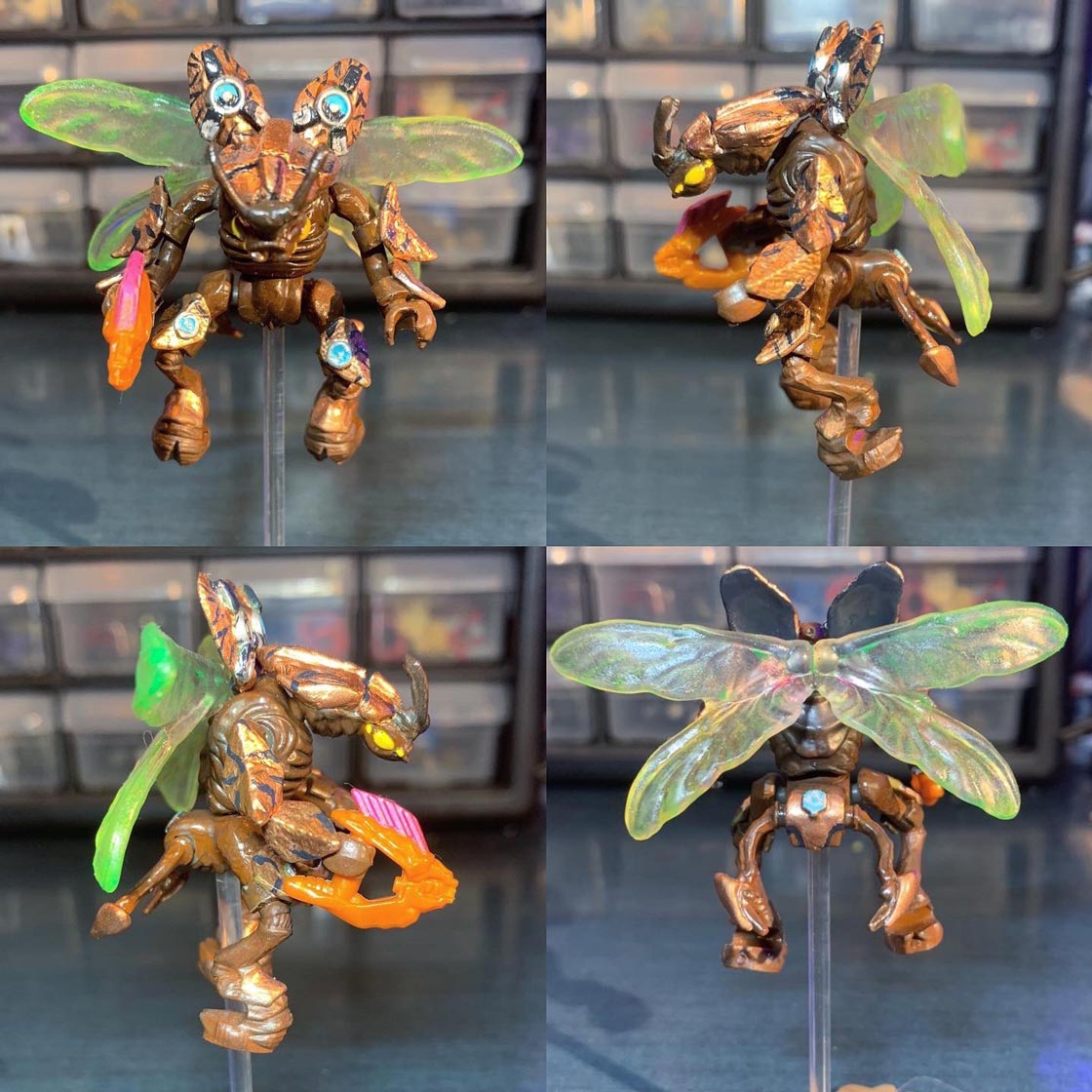 Halo: Reach Drone Major, @RedlineConstrux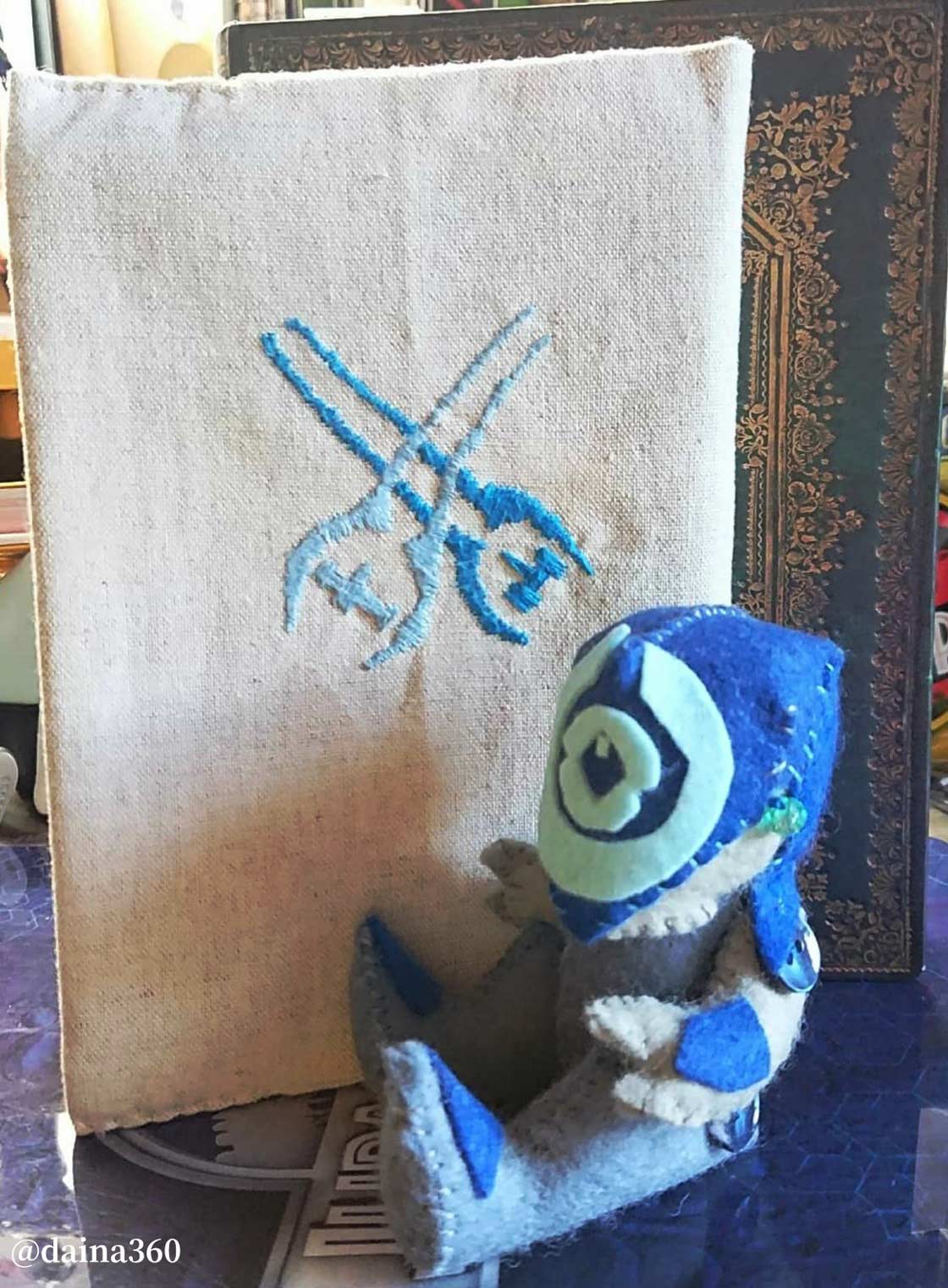 Embroidered Book Cover and Jul 'Mdama, @daina360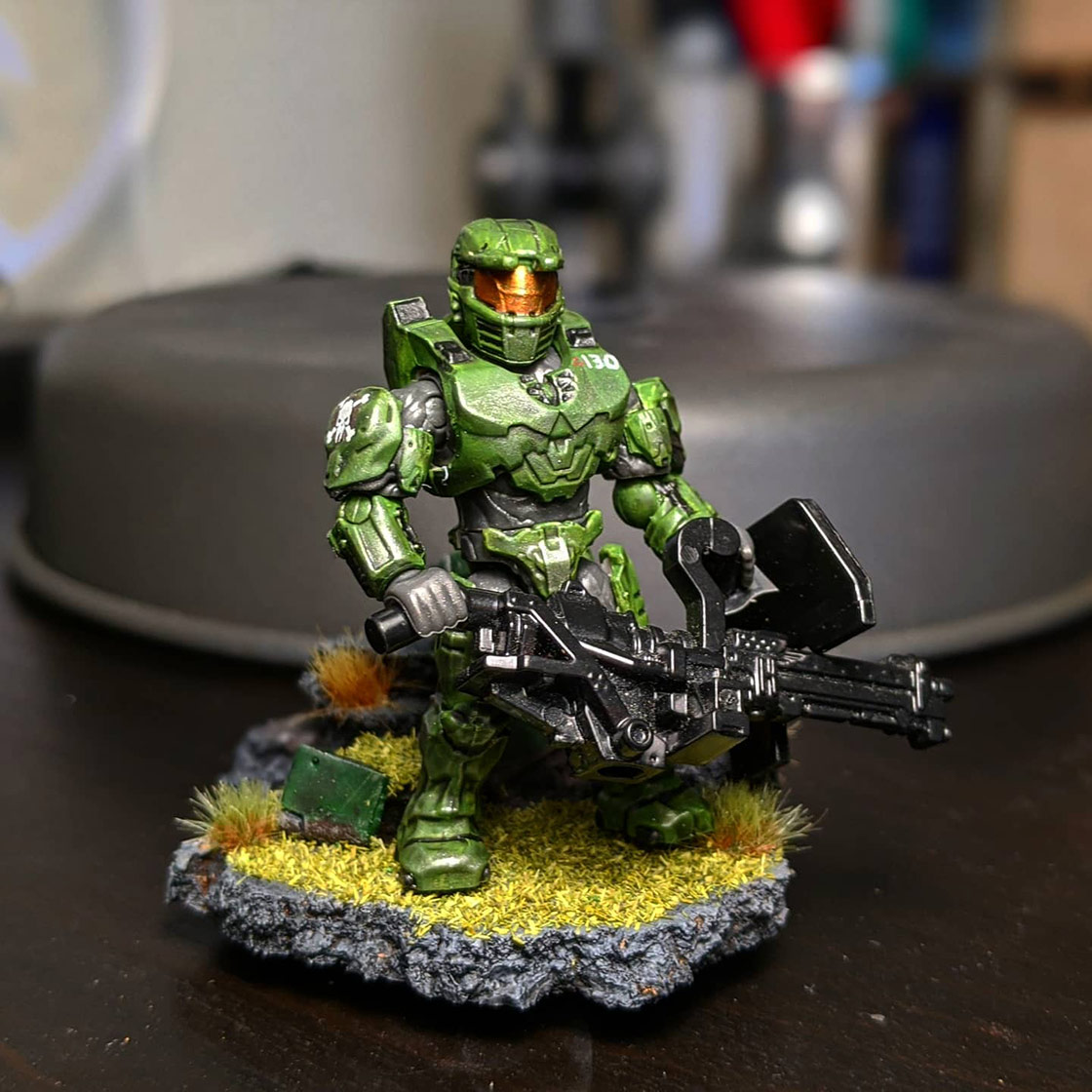 Alice-130, @VGC117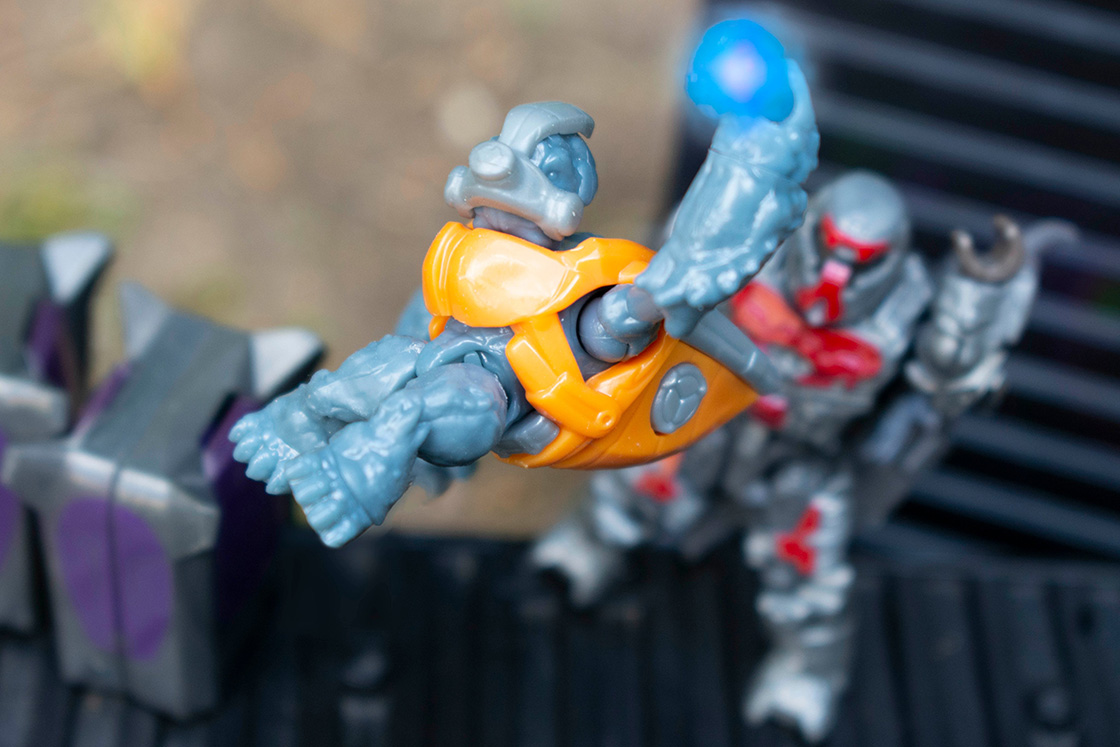 Die...FOR THE BANISHED!, @Tom_Jurassic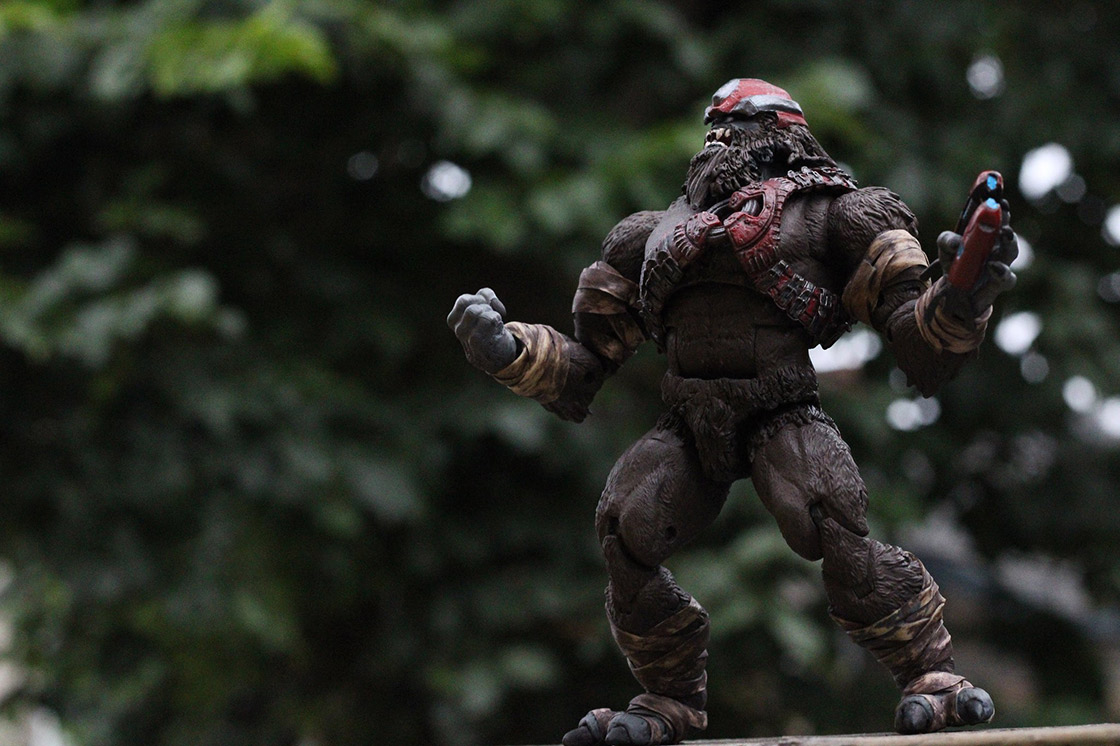 Jiralhanae, @tagg_wes
Sweet Rolls
We have been absolutely spoiled for content this week – so, we're not going to slow down! Check out a few more tidbits from around hte Community. You won't be sorry you did.
People love making Halo things out of toy bricks and believe me when I say this is an idea we can get behind!
Case in point, @dr_xb0x_live's diorama of New Mombasa. I love the explanation he gives for the pieces he used, and why, and who designed some of the things like the Ghost (spoiler: it was him!). This is super adorable and I'm glad it popped on my radar!
How do you feel about a 3D printed UNSC Paris-Class Frigate? No, i'ts not a 1:1 scale but it's pretty incredible looking and you should definitely take a peek at /u/GeekToyLove's 360º video of his Halo: Reach ship.
One of the best things about Halo, IMO, is how it can bridge familial generations and that it can be a total family affair. Need proof? @motiondomain did an unboxing video with his dad! I cannot overstate how sweet this is. (I'm not sure my dad would be wiling to do this in the slightest.)
If you've played Halo: Fireteam Raven at your local Dave & Busters (or other arcade), you might recognize @Ardo_Coras' latest forge work. He recreated mission 5, Raven Down, in Halo: Reach.
Some of your fellow content creators had a chance to sit down and talk to some people working on Halo Infinite after our campaign demo. @atomicjorge was one of them and he put together a great re-cap video for the LATAM/Spanish speaking community. Jorge puts a lot of time and passion into his work and I know his community appreciates it very much.
I absolutely love that people look at things in Halo games and think, "I wish to go there." And then they find a way to, in fact, go there. If you ever wanted to go to Keyes' Pelican in Halo 3 using the new Acrophobia Skull, @ReachRonan is your guy. It's ridiculous... But also ridiculously cool.
Petits Fours
But wait... There's even more! Assorted goodies that are sure to please.
Doodle's Snickers
It was hard to pick one of my favorite Craigs from the past few weeks but just when I thought I had it narrowed down, this one popped up. 😂
Fin
Whew. You can get up and refill your drink, stretch your legs, etc. – we made it to the end! For those of you that find your content somewhere in this week's, or previous, Halo Community Spotlights, please be sure to fill out the latest handy-dandy form! I recommend reading all the info on the form, including the post-submission screen, so you know that your digital goodie bag of Fire Unicorn goodies will be delivered sometime next week. In the meantime, keep the creative juices going and I am already starting a list for the next edition of the Community Spotlight!
Ciao! xx
--Sam