Do you guys remember being in elementary school and decorating your little Valentine's Day mailbox so you could swap goodies? Well I forgot to decorate mine this year (mostly because I forgot it was Valentine's Day until like, yesterday) but I still brought goodies to share with you guys. It may not be much but it's a sweet collection of community heartwork. That said, I expected more works of love but you guys made up for it in other ways, so it's okay.
CRÈME DE LA CRÈME
If you aren't impressed with @Primordial117's work then we need to talk. He and @SushixIzzyChan are Forge Wizards (not to be confused with Tom French, THE Forge Wizard) and made some absolutely incredible Valentine's Day screenshots. Their work is incredible and magical and beautiful. I normally put just one image here but I'm gonna put their whole series in this section because I can.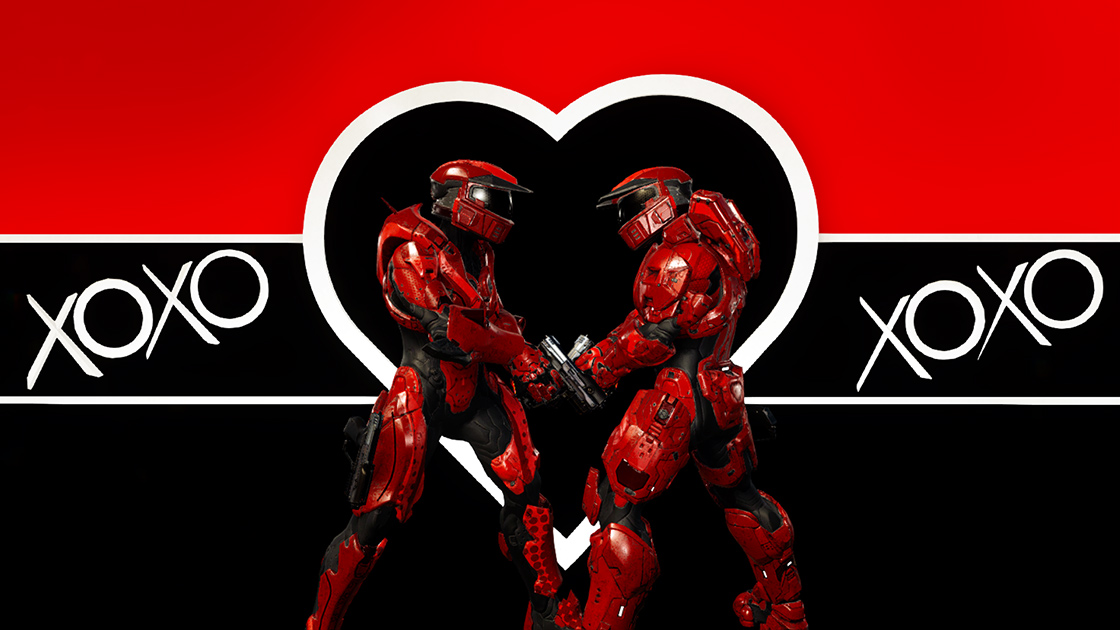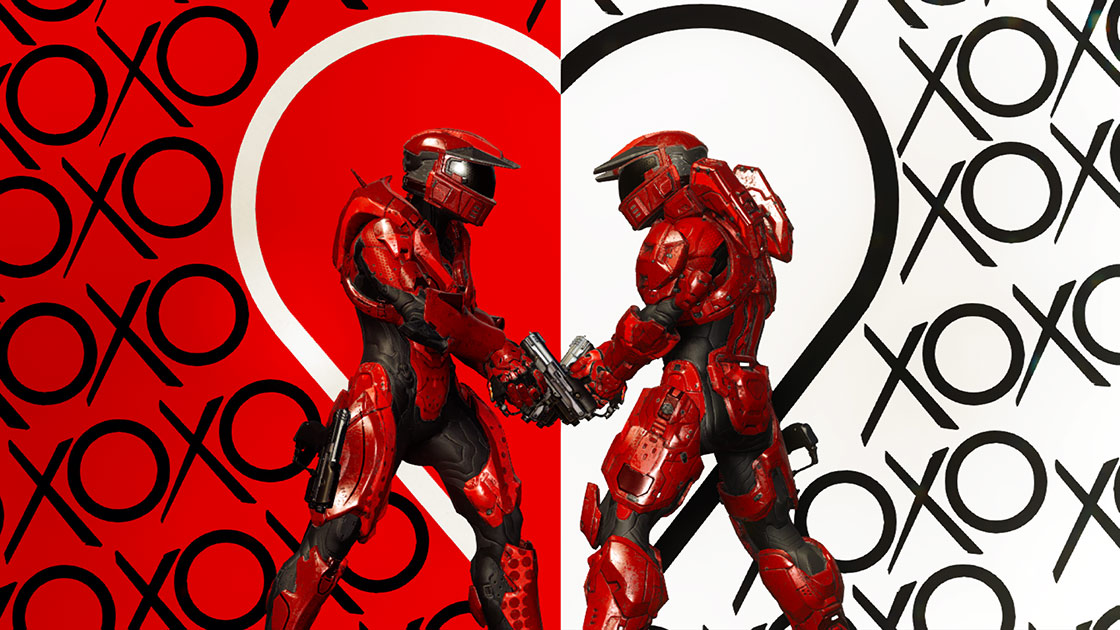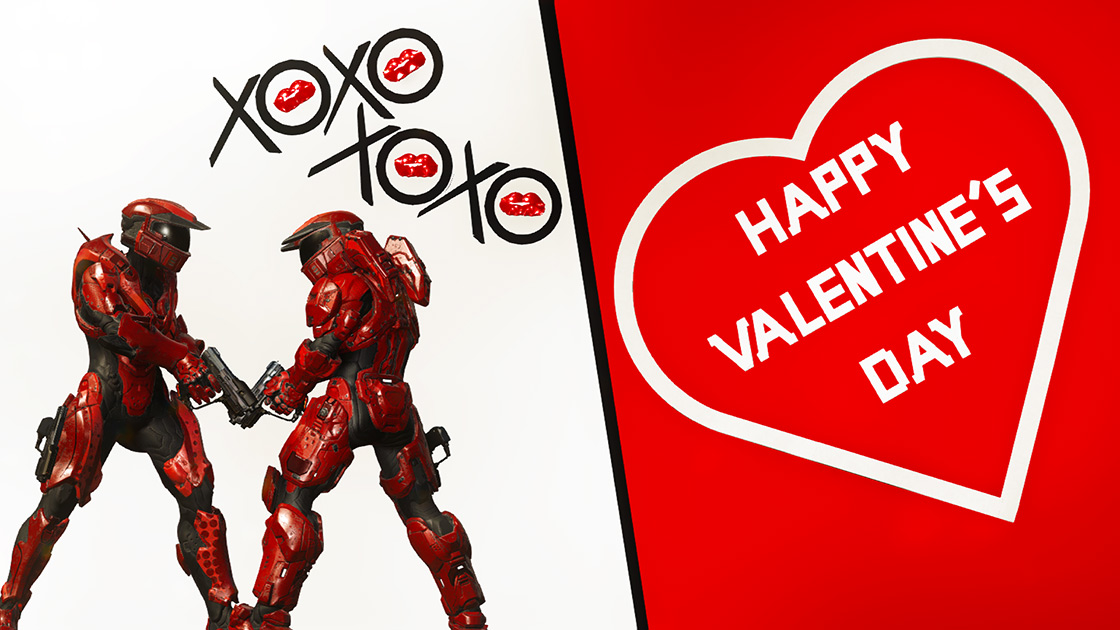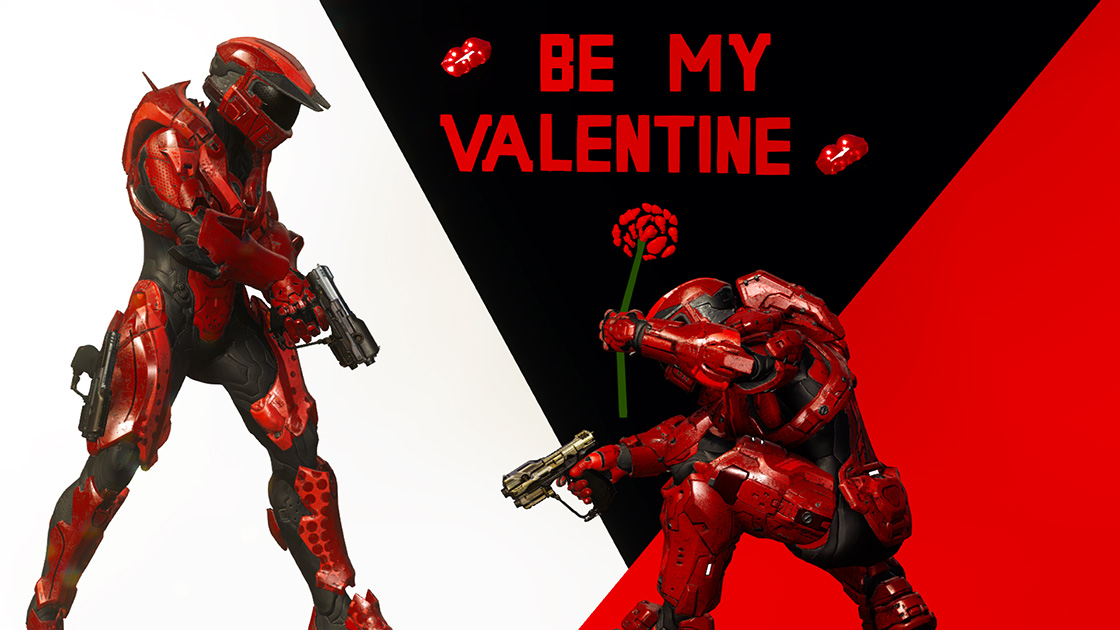 SNICKER'S DOODLES
Now for the assortment of fanart, screenshots, and anything else that tickles my fancy. Some is Valentine's Day themed (I expected more to be honest...) and some is not, but all is amazing. :)
Starting at the very beginning, I hear that's a very good place to start, @reemaginedkreations on Instagram put together this awesome piece of string art of the Halo: Combat Evolved logo. I've seen smaller string art pieces and found those neat but this looks like a pretty good sized piece so I can only imagine how tough it was to untangle the pattern here.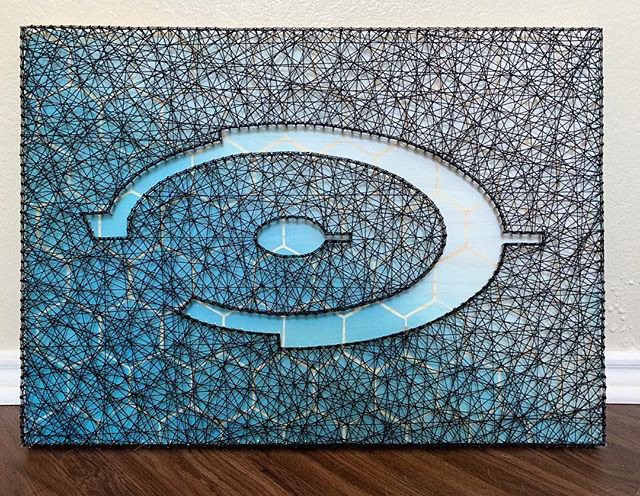 @JacobOpdahl met his girlfriend in Halo 3 so there's a lot of special moments they've been able to share over time. To celebrate Valentine's Day this year, his girlfriend made him the best handmade Valentine possible. This is just the sweetest thing.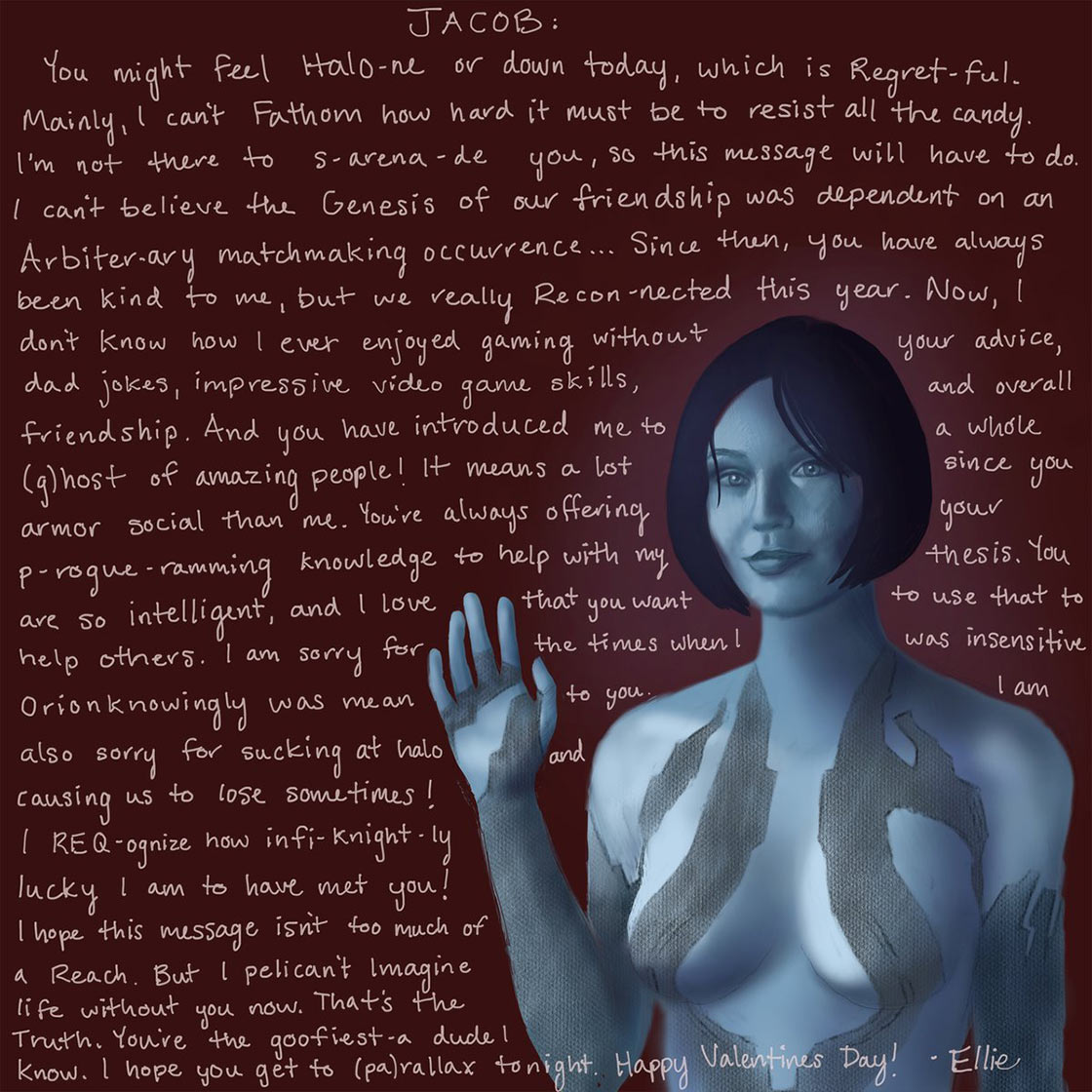 I hope your idea of a romantic night out is as sweet as these two Grunts out for a boatride in the sunset by @JTYS96. You can catch more of his shots on his twitter but this one is just adorable. 💖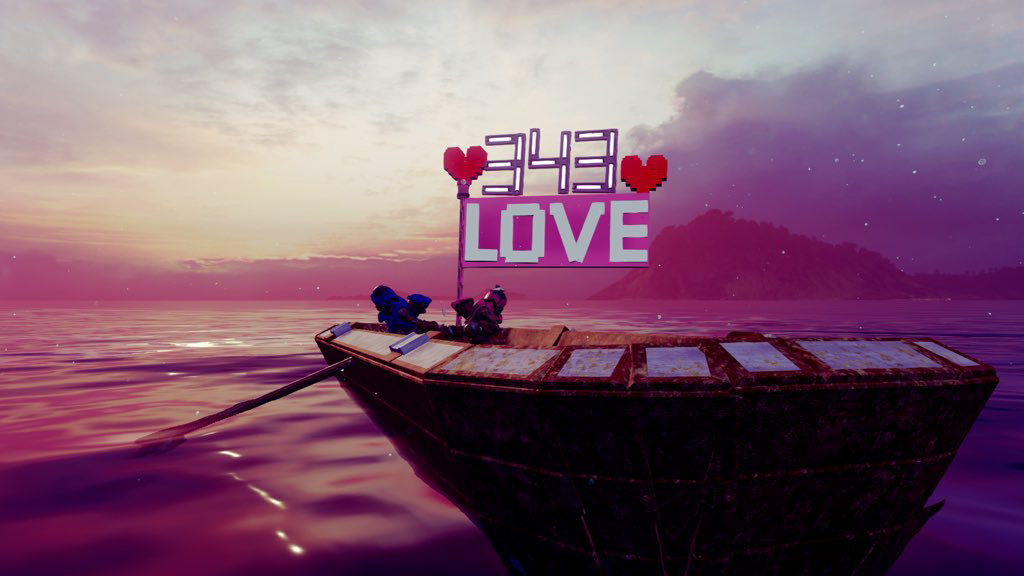 Maybe a flight through a frozen forest is more your thing? Then @RatDadJoe has you covered in this beautiful Blender work.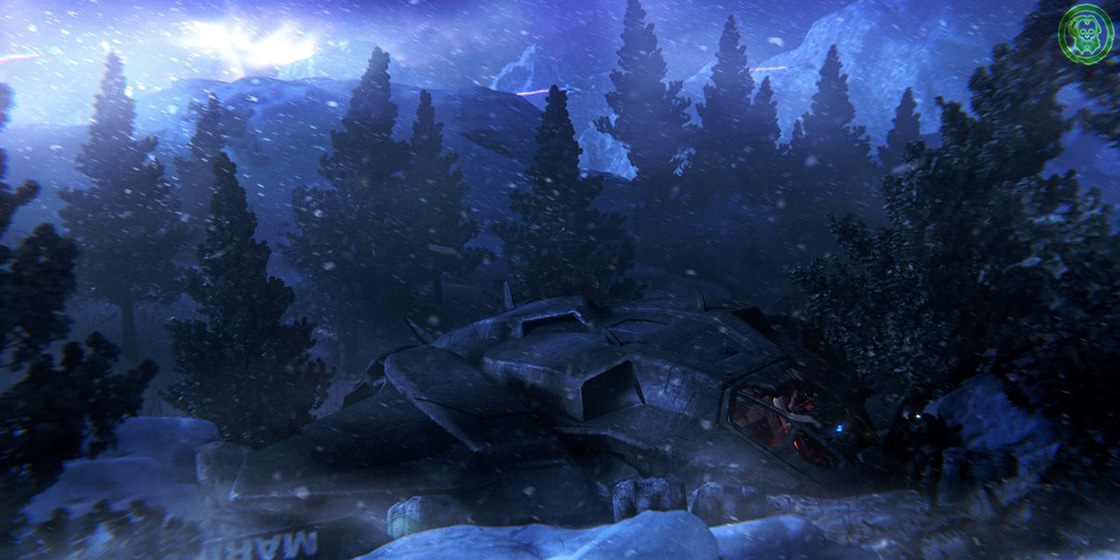 For someone who doesn't usually take screenshots, I'd say @vuzz_ did a pretty great job. The color palette is also pretty pleasing to me so it definitely caught my eye.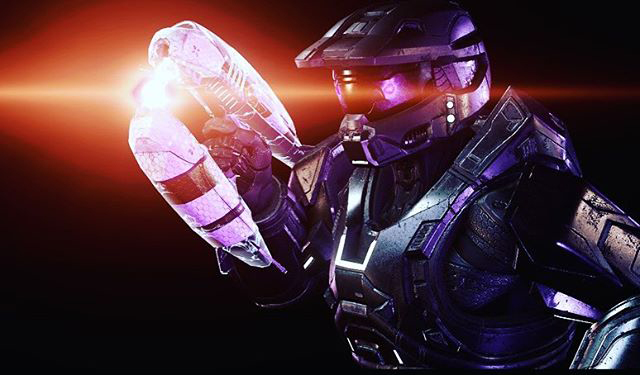 If you haven't stopped to smell the roses lately, @MrShishka is here to remind you to do so. (No, not THAT Shishka.)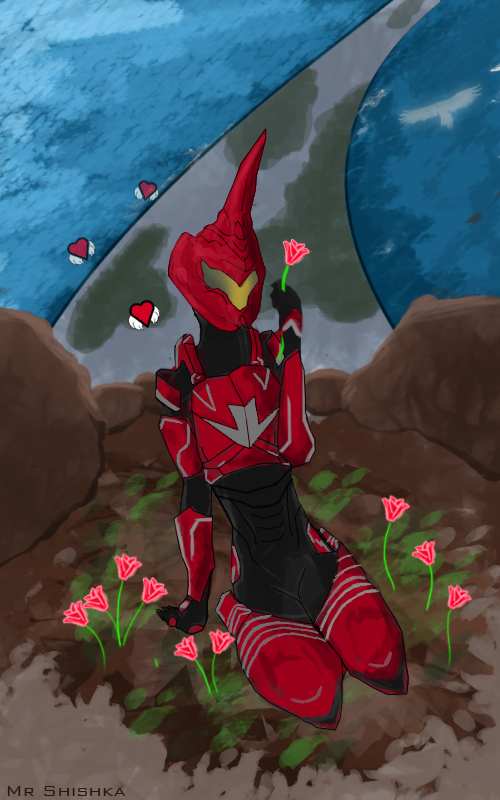 This piece was a commission done by @TexD41 and her name is Elyse and she's just lovely. If you want to see some other kickass commissions, check out Tex's timeline!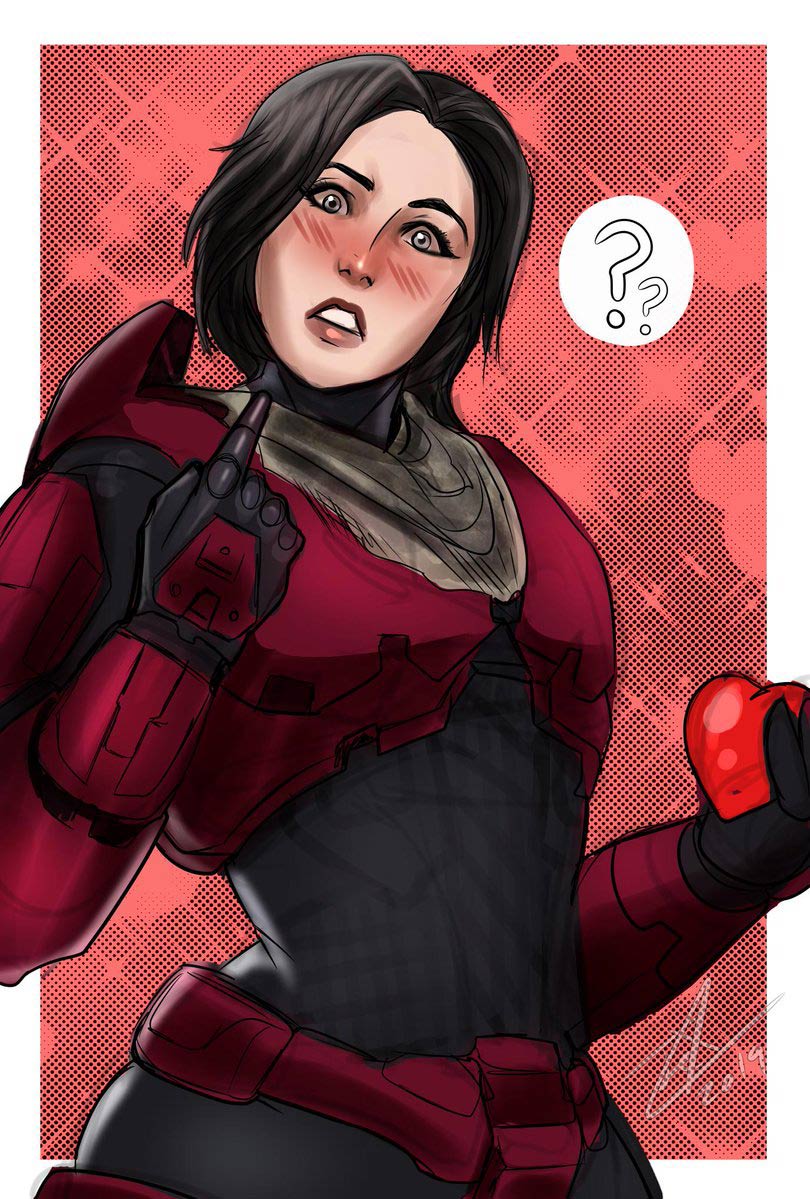 While we're on the subject of best girls, check out @QuintSays'.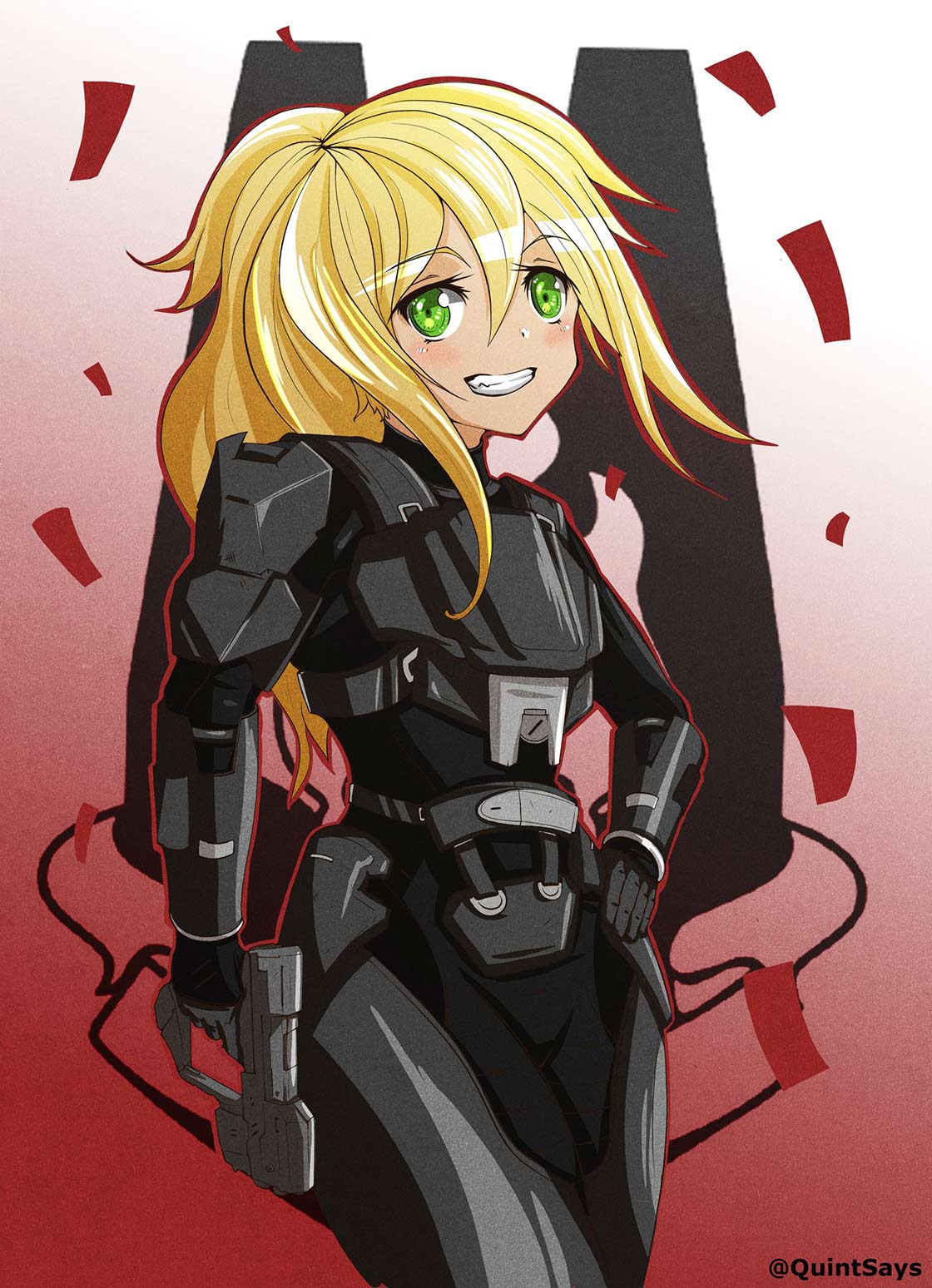 Homemade
Time to check out some of the things made with sugar, spice, and every mother's secret ingredient - love.
In the Halo Discord Server, we have a #share-your-content channel and DreamyDragon shared this Portal at Voi he made in 3D. Look how neat!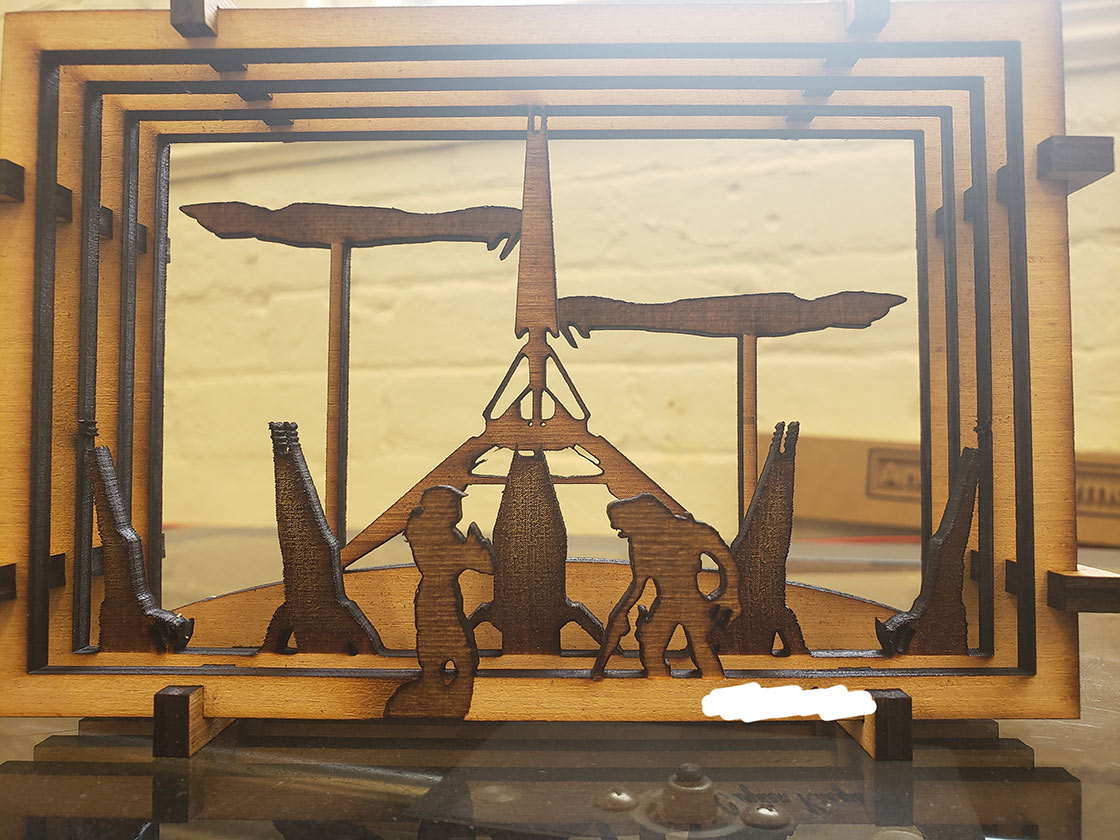 Not saying that @MilesTheDill does a good job drawing Spartan-III's but he does a great job drawning Spartan-III's. Look at these panels and tell me they're not amazing. I can't decide which is my favorite.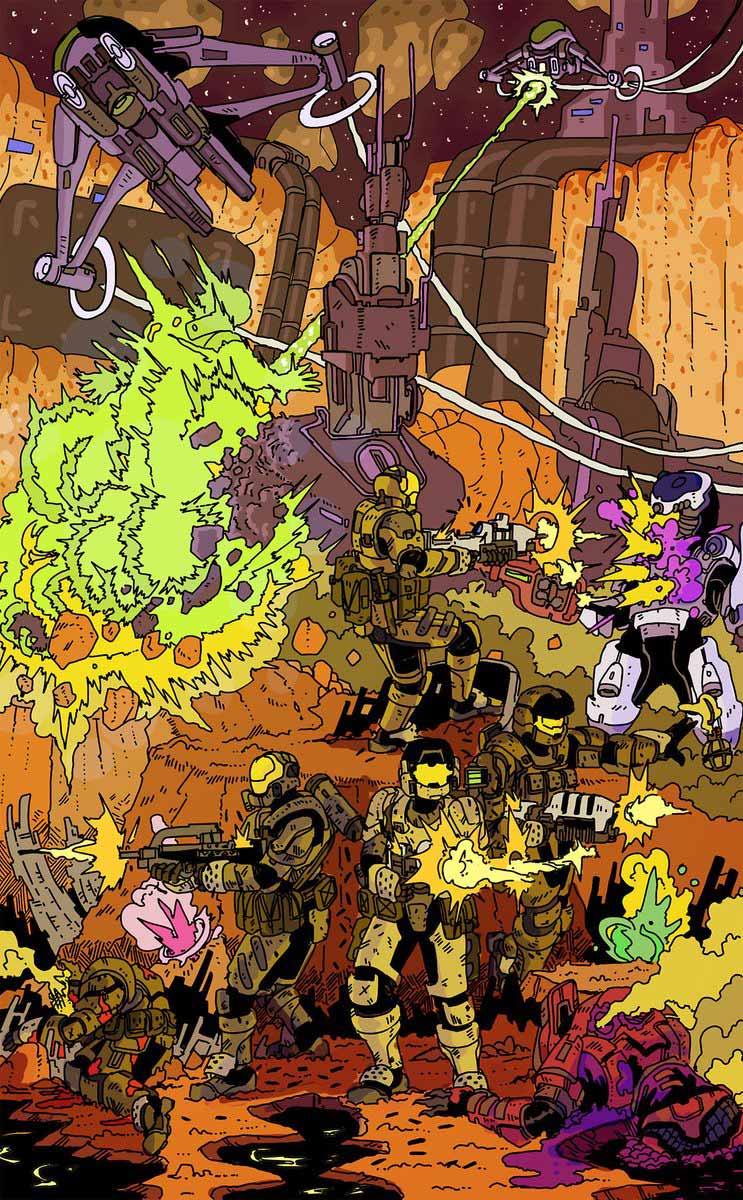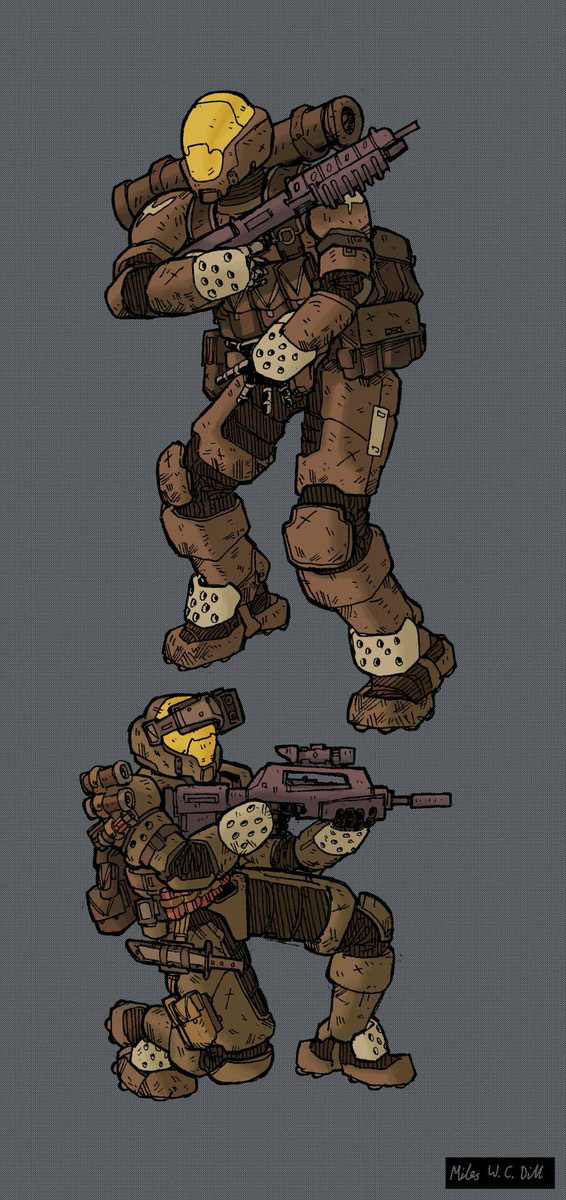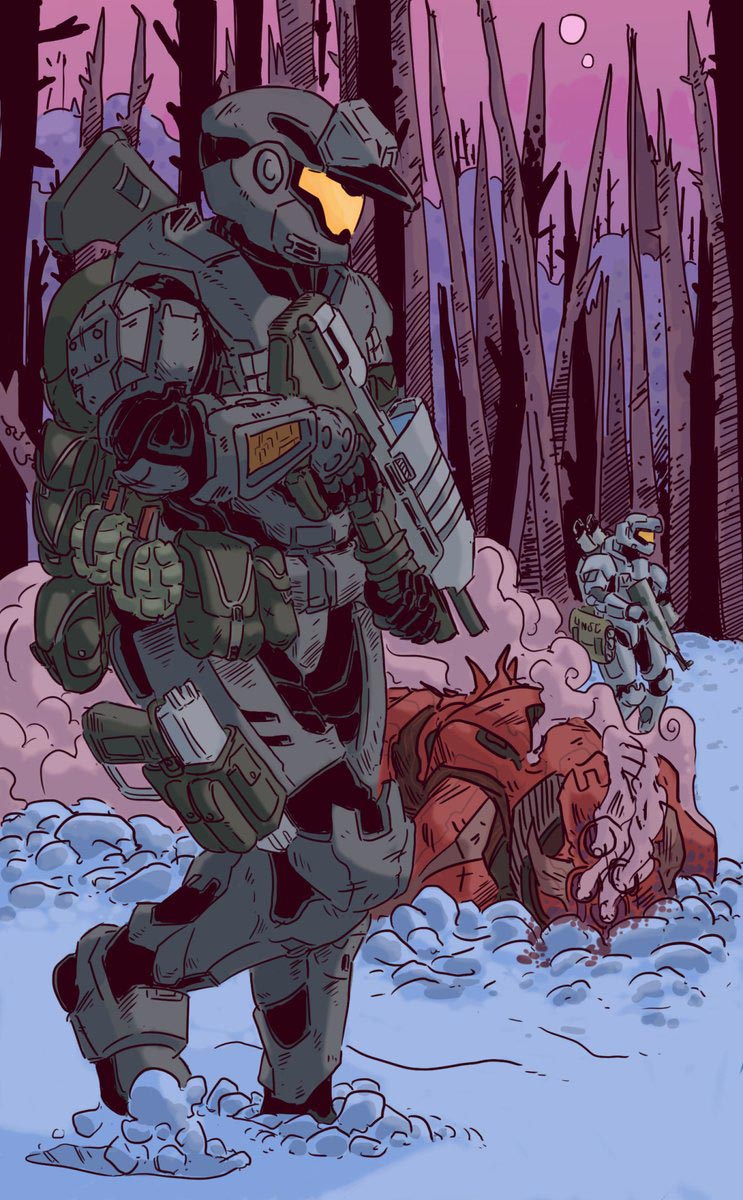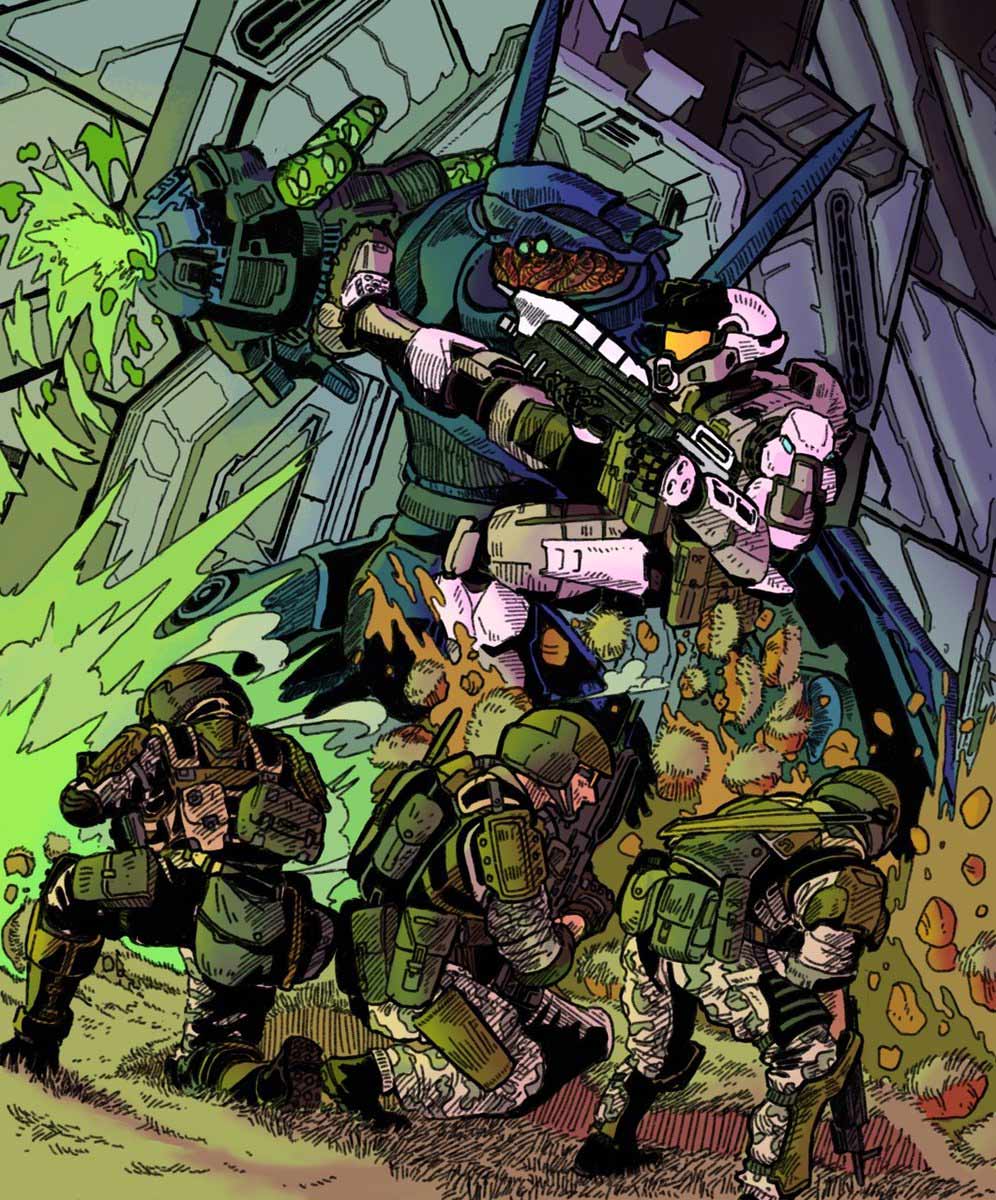 Someone has to follow that but luckily, I think @nendoras is up to the challenge. This is an incredible watercolor painting of a glassed world and a solitary Spartan. I love this so much. I can only hope this gets framed and hung somewhere.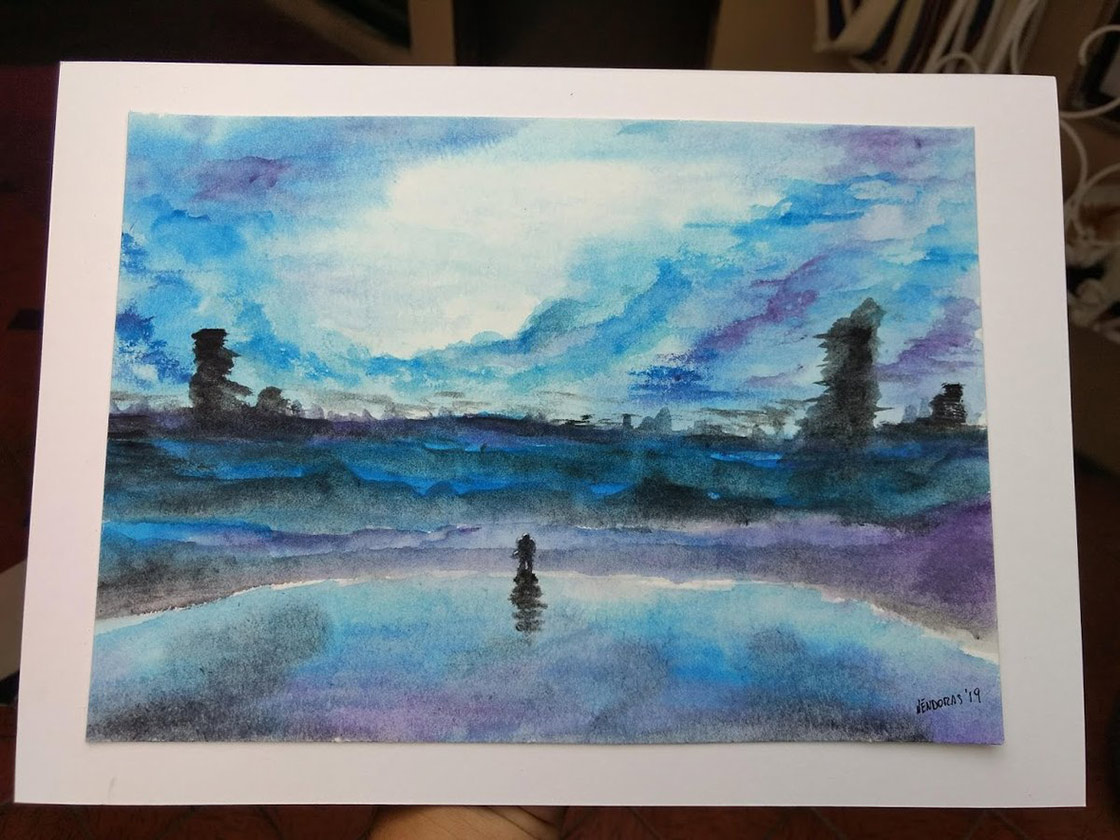 /u/imtheprofessor would like to take this moment to remind you all to keep it clean with this nifty 3D print of everyone's favorite Superintendent. I do woner where this is hanging and if it's not on your bathroom door, I have questions.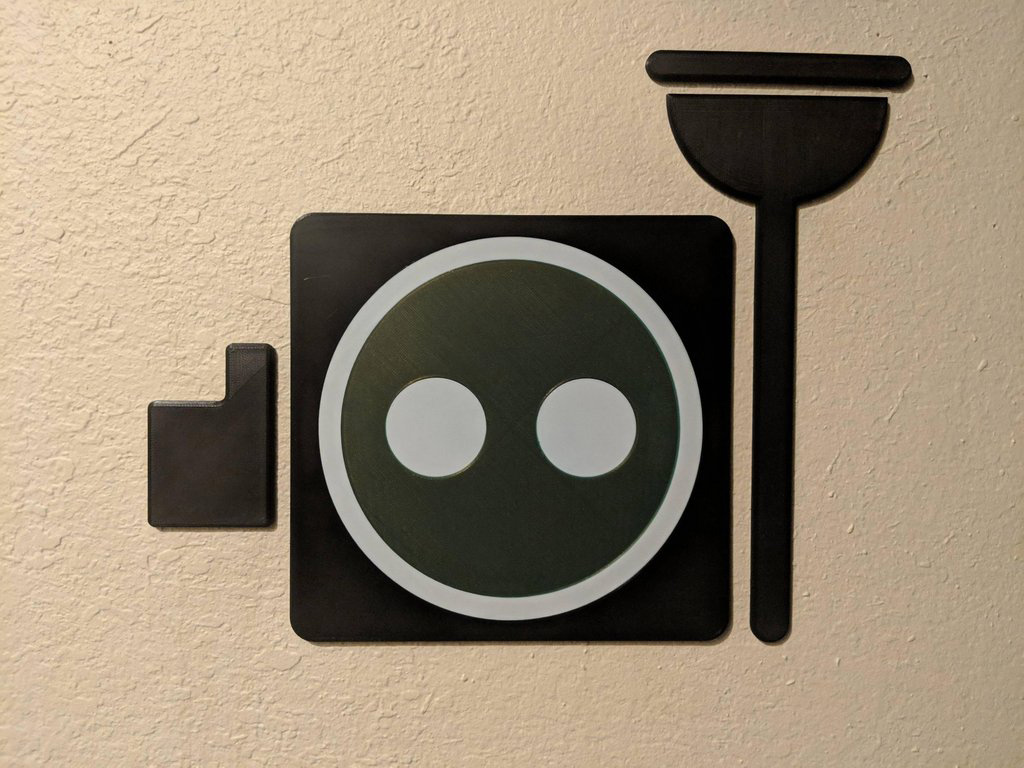 Now that we've all taken a quick minute to clean up, we can really sit and appreciate this Fortencho, Lord of Admirals, piece by @aa_uditor. I love this and if you like it, stick around and you can catch the speed painting video of it later too!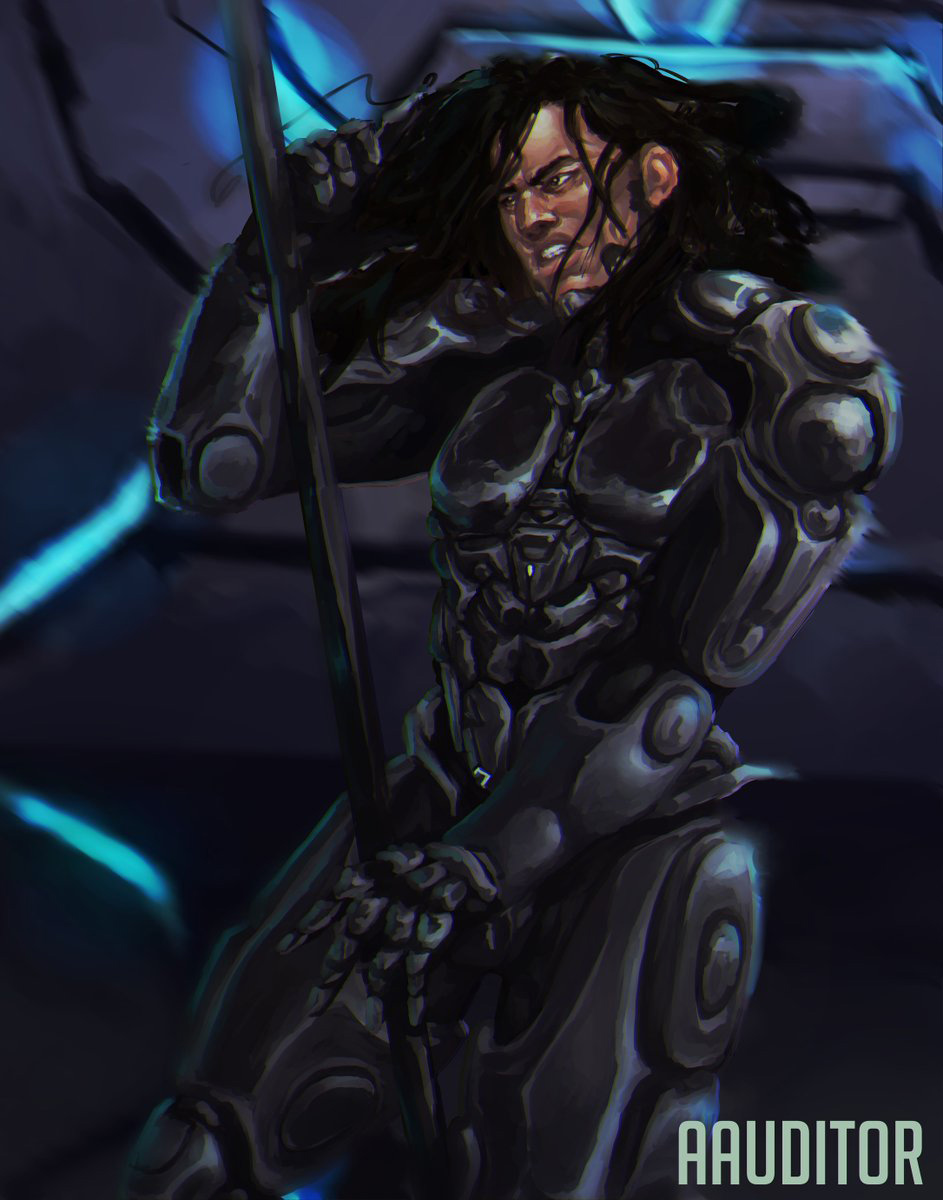 @GergelySzocs decided to take inspiration from the cover of Glasslands and created this adorable piece. Look how cute this is!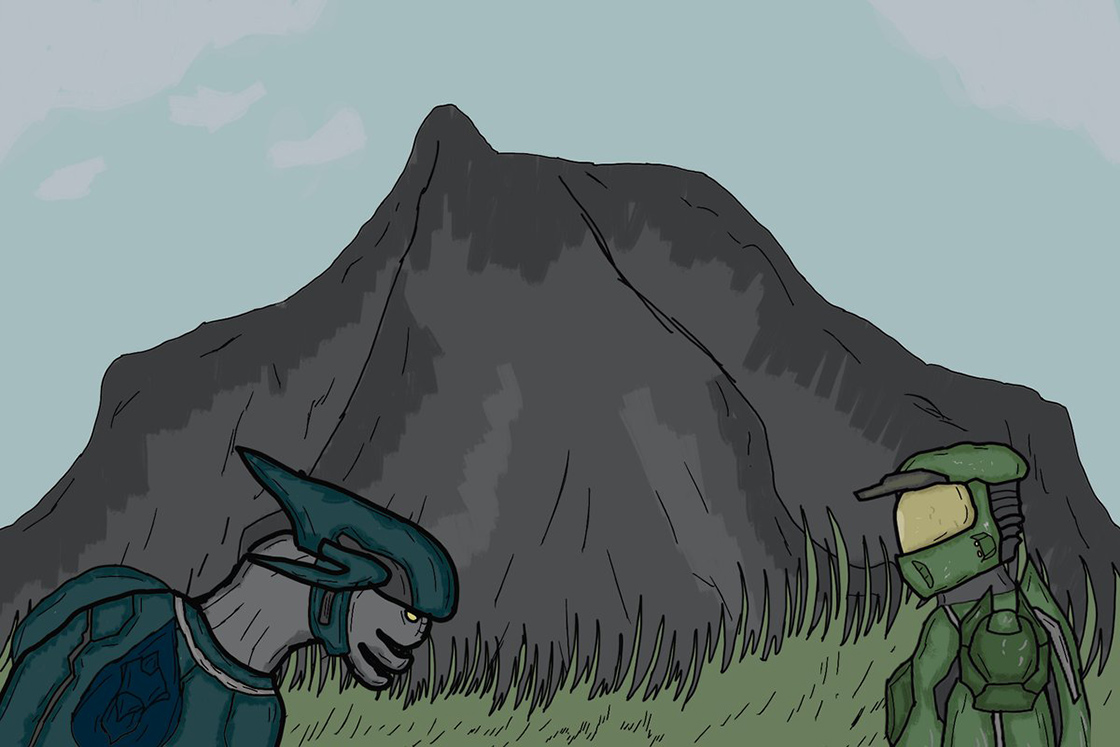 Not only is @CxeeFoxx one of the mostly genuinely kind people I've ever met, she's also incredibly talented at a multitude of things. She can bake (I'd show you the cupcakes but we ate them all), she can cook, she can sew, and she even makes the most adorable pop-up cards with Mister Chief.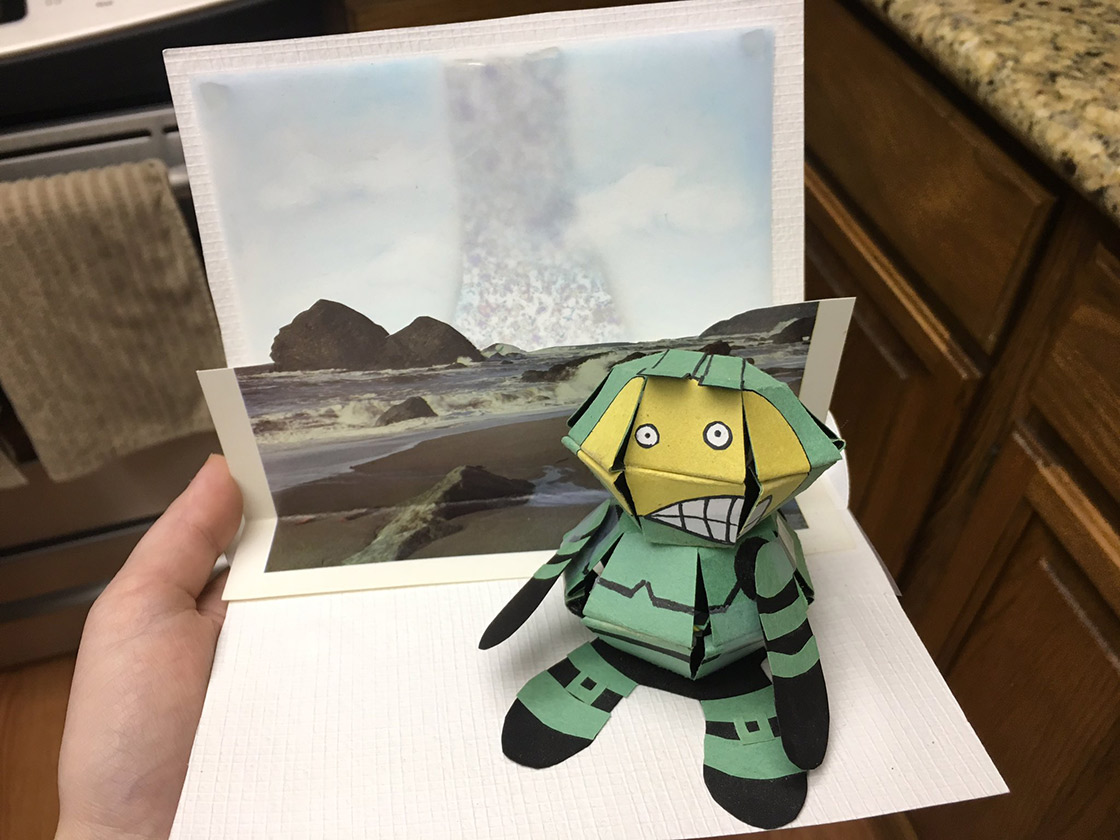 Rounding out this section is @SteppedOnABrick's handmade Pelican made out of, you guessed it, bricks. Also please don't step on toy bricks. That hurts a lot. According to Marius, owner of SteppedOnABrick, the Pelican is still a fan-favorite at conventions and one of his most complicated builds. I'm not surprised - look at this baby. Foehammer would be right at home in the cockpit. There's even a Warthog ready to drop in!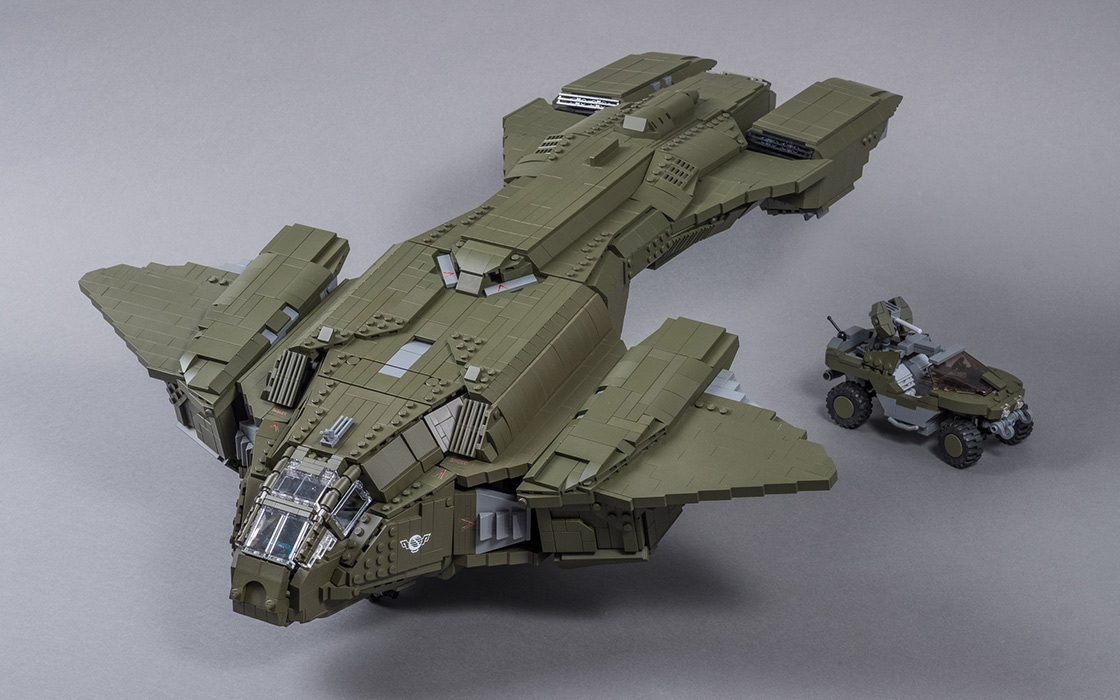 Eye Candy
This is one of my favorite sections. Everything you guys create is incredible and worth showing off (so I love all the Spotlight sections!) but there's something about amazing cosplay that I find really fun. Probably because I definitely don't have the patience but more likely because I absolutely don't have the skills or patience.
Just look at this Arclight that /u/sanghelios_customs made. It's incredible and I want it but I probably am not allowed to have rail guns at my desk. Something about safety? People don't know the meaning of "fun" these days.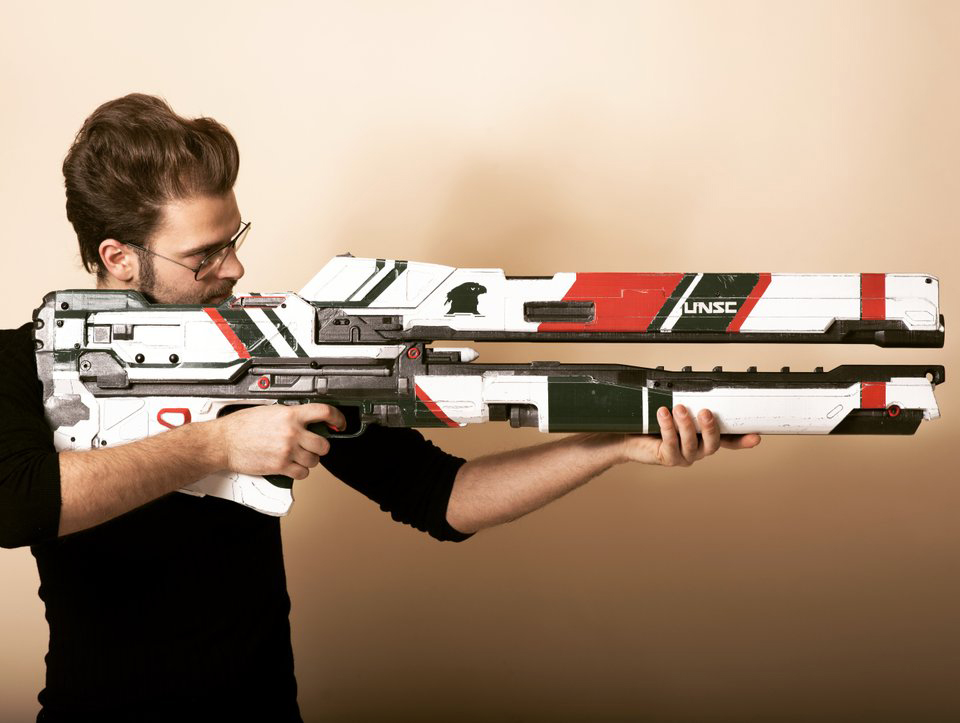 Some of you may not be aware but Western Washington (where the 343 studio is located) recently experienced Snowpocalypse. Turns out enough snow makes even the most battle-hardened Spartans go MIA. Photo courtesy of @Trevor_McKinley.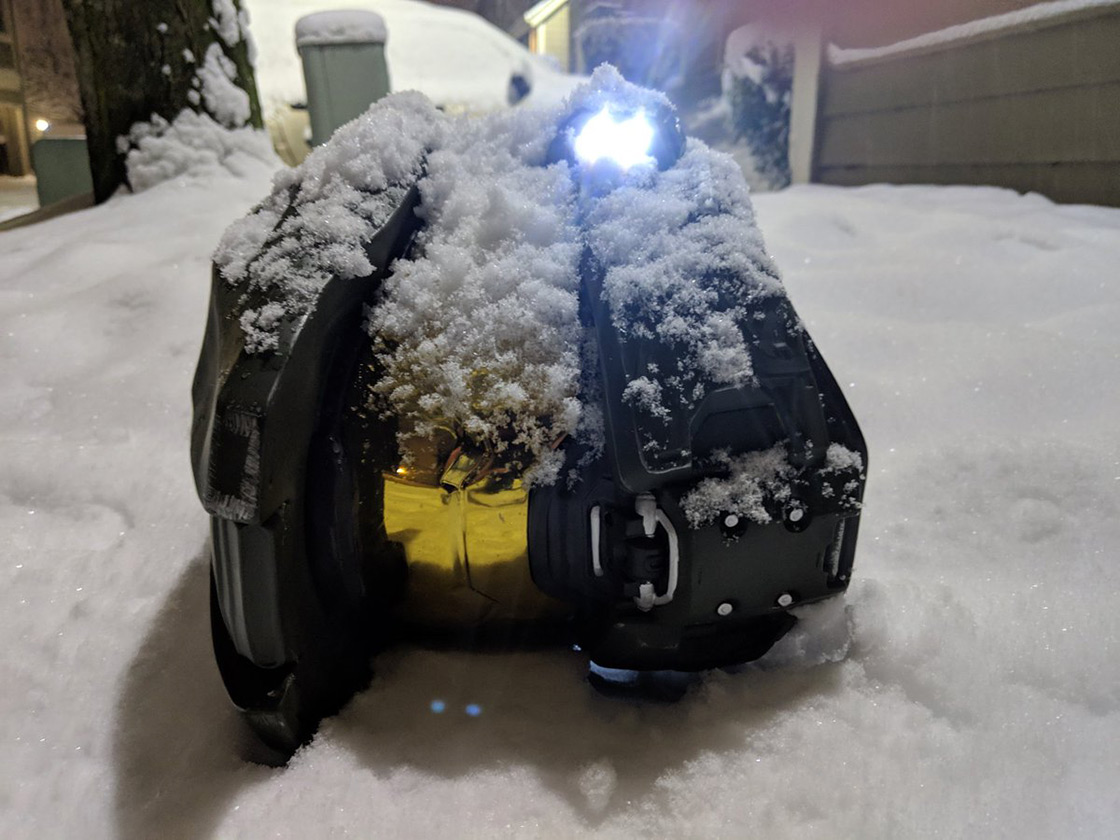 While the Spartan may be MIA, I hear there's a courageous corgi that's been dispatched on a rescue mission. I think @CorgiCosplay took the wrong turn in Albuquerque though, doesn't seem to be enough snow on the ground. Hm. I have faith in Kiba though!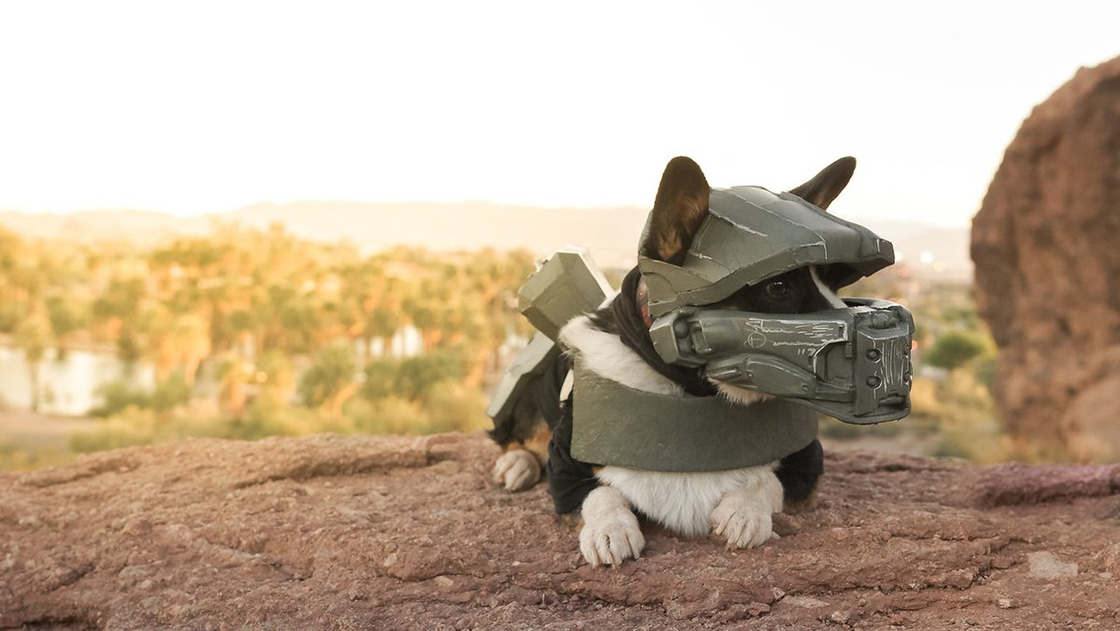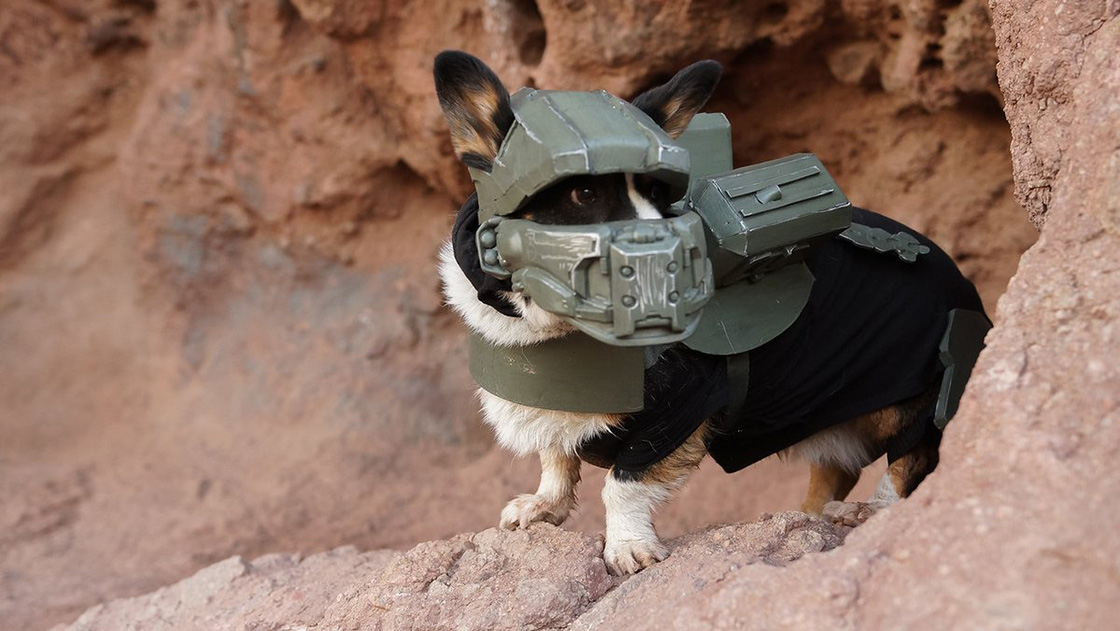 Sweet Rolls
Grab your snacks and drinks, it's video time! (Psst - pass the popcorn down here!)
When he heard I was working on the next Spotlight, Dersky sent me a link and said, "This video's the best, I'm in it." so that's why it's the first video on the list. Check out Puckett's Top 10 Plays of the Week, Episode #4.
Snowcode Studio Six had a SUPER DUPER ADORABLE stop motion animation video. I've watched this like 3x while trying to write this blog. We don't see enough stop motion - someone should step it up and make more!
Eariler I showed Aauditor's Forthencho painting. If you want to see how he pulled it off, check out his speed paint.
ClearlyMe is back with some more trick jumping - this time a whole montage from Halo: MCC! Check it out, try these jumps for yourself, fail a lot, then wonder, "How on earth did he manage these jumps?!"
Petits Fours
Here's this week's roundup of sweets to cap off this evening!
Doodle's Snickers
Disney has been remaking a lot of their classic movies in a live-action style. They've made classics such as Cinderella, The Jungle Book, Beauty and the Beast and have Dumbo, The Lion King, and Aladdin in the wings slated for this year. No Aladdin is complete without Genie, just like Chief isn't complete without Cortana. Then there's Gentana? Cortanie? I'm not really sure what @xbrixbrix is calling this, but it exists and everyone should see it.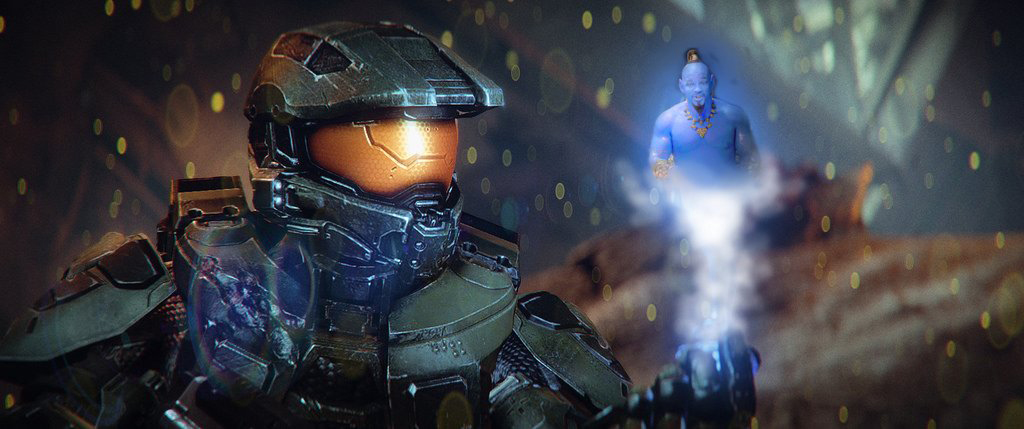 And that wraps up this week's spotlight! If you find your works in here, send me your Gamertag either on twitter, reddit, or Waypoint and I'll make sure you get your Fire Unicorn goodies at some point.
Ciao! xx
--Sam