I know these normally get posted on Thursdays but we've all been pretty busy doing our parts to get the Halo: Combat Evolved Anniversary flight out to the community so please excuse the slight delay. Besides, this way I get to say that I got you all a Valentine's Day present. Can you guess? No, it's not luck. It's a brand new Halo Community Spotlight and this one has SO much awesomeness in it that I can't wait to share with everyone so why wait? Let's get started!
CRÈME DE LA CRÈME
Seeing as how today is a holiday dedicated to celebrating love, I simply cannot think of anything more fitting than celebrating the recent nuptials of Mr. and Mrs. Legendary117. First, they got married at Disney World, and Disney weddings are already beautiful in their own right, add in a couple Spartan helmets and, this all basically wrote itself, y'all. Then add to the fact that they met playing Halo and it's pretty much perfect. These are lovely pictures and I hope you enjoy them!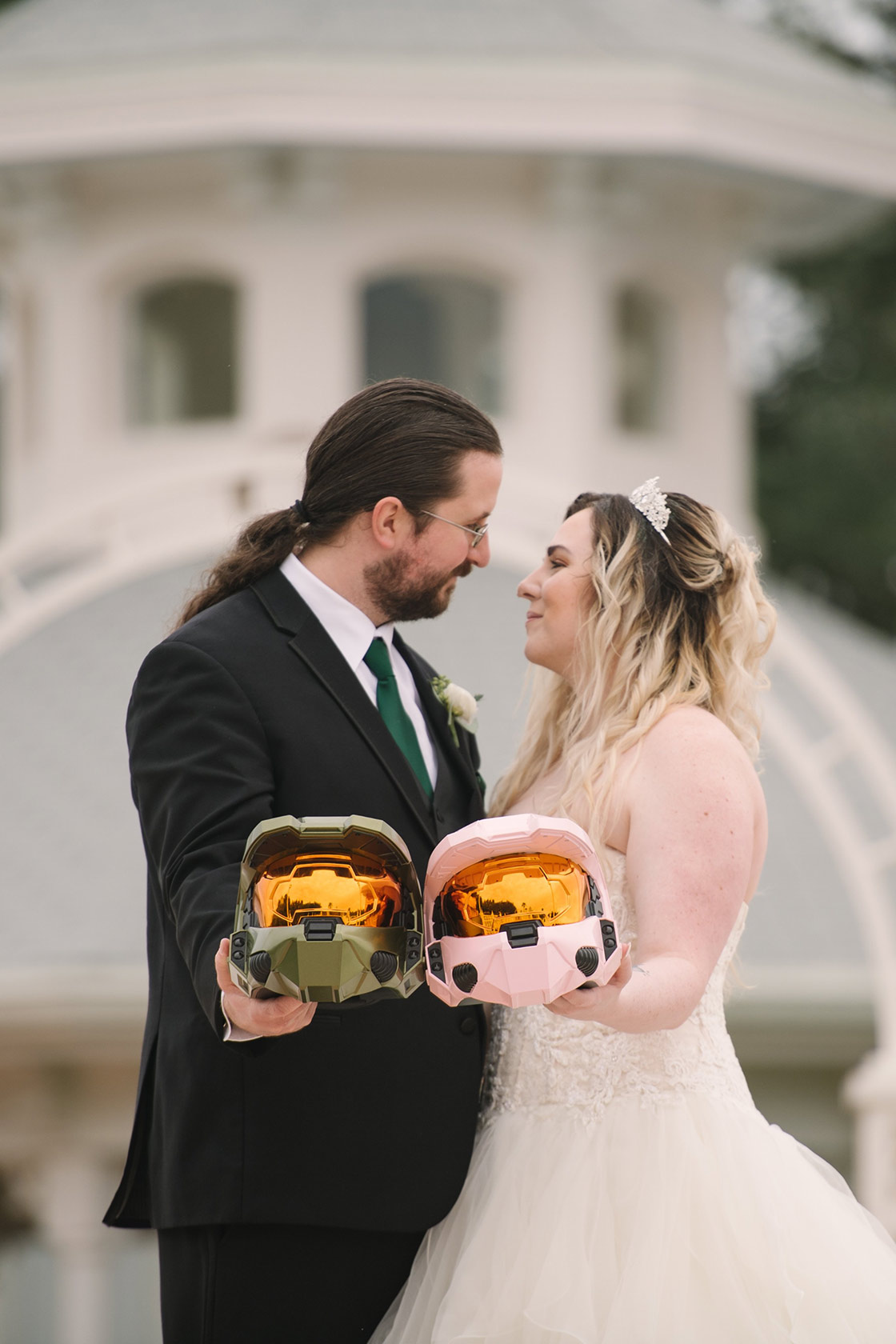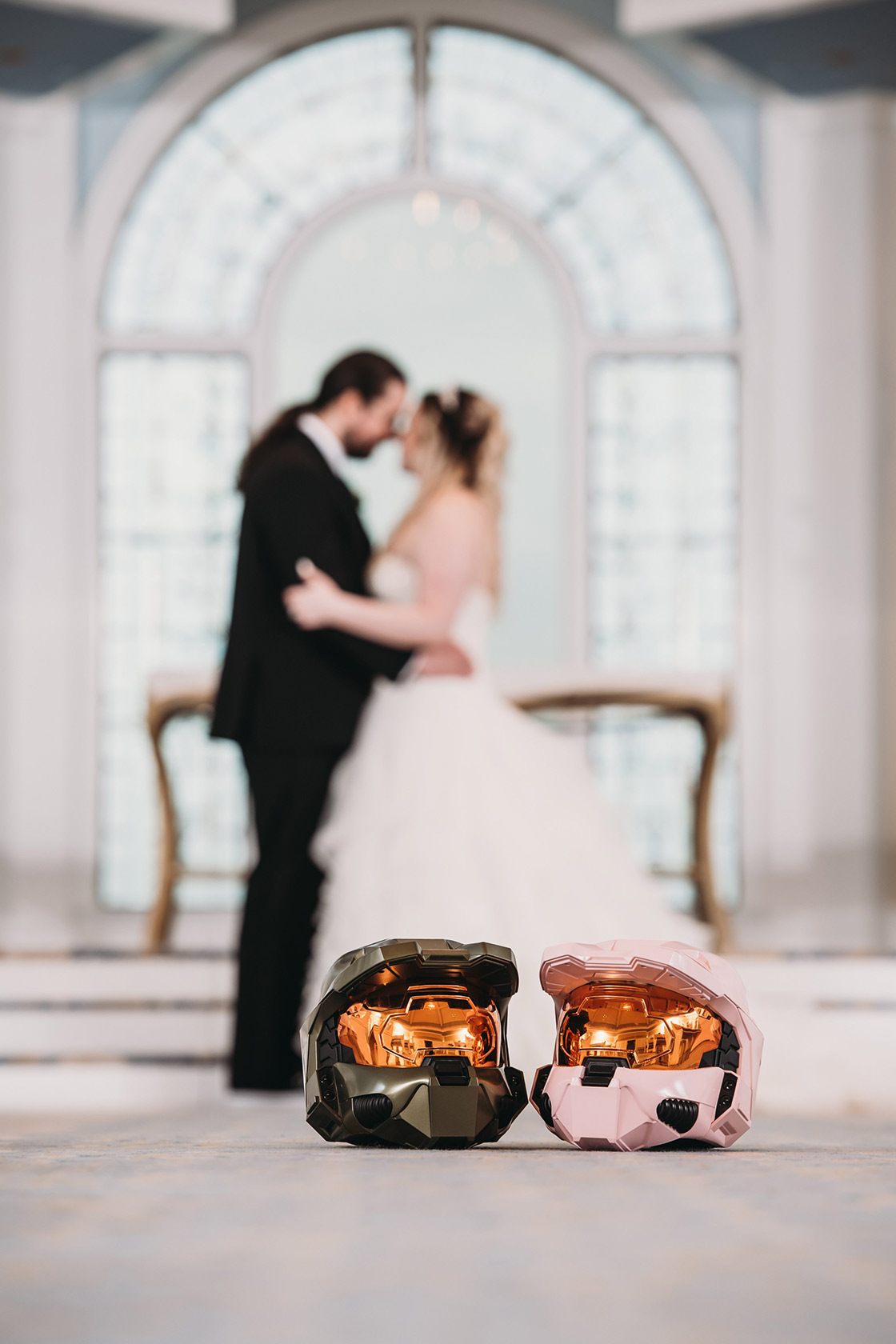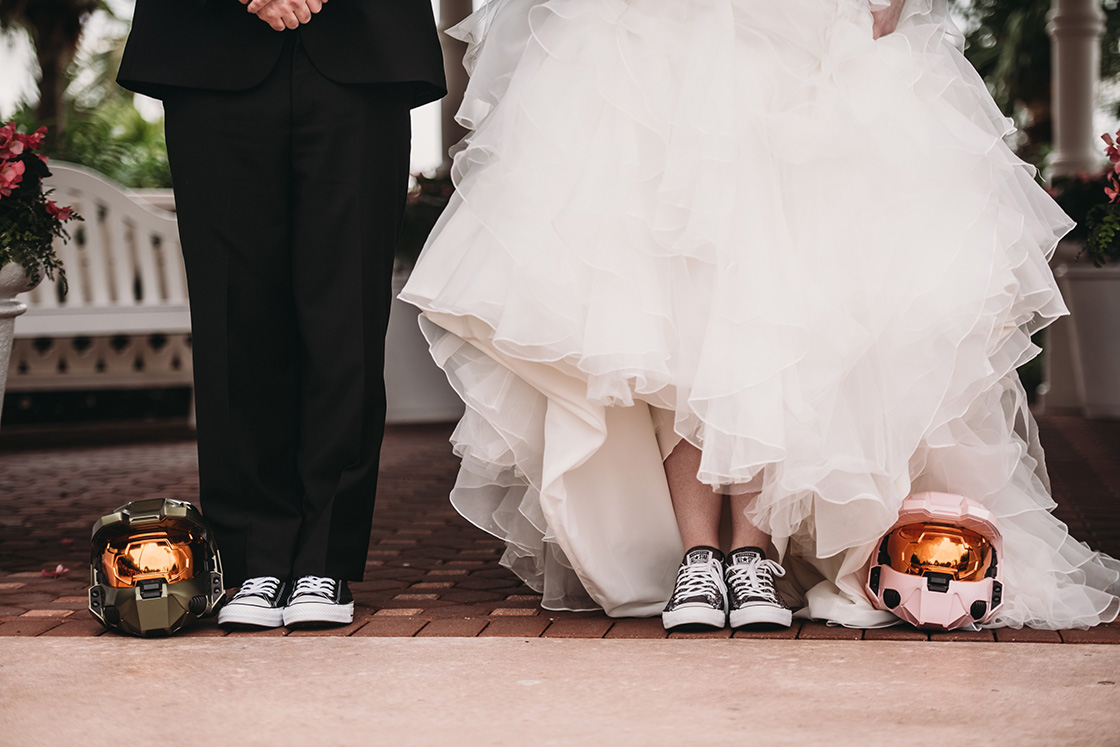 Snack Break
I'm just going to keep the whole Halo-wedding thing rolling for obvious reasons. I love this for a variety of reasons, not the least of which is that this Halo arrangement/theme at kennyt144's wedding reception was a COMPLETE suprise to him. It's a very sweet surprise and such a great way for someone's in-laws to make an excellent impression on everyone!
Snicker's Doodles
I was almost overwhelmed with the sheer amount of incredible things I found these past couple weeks. Every time I told myself, "Okay I'm done, no more." more content jumped into my worksheet. Needless to say, there's a lot. And it's all awesome. Everything is awesome!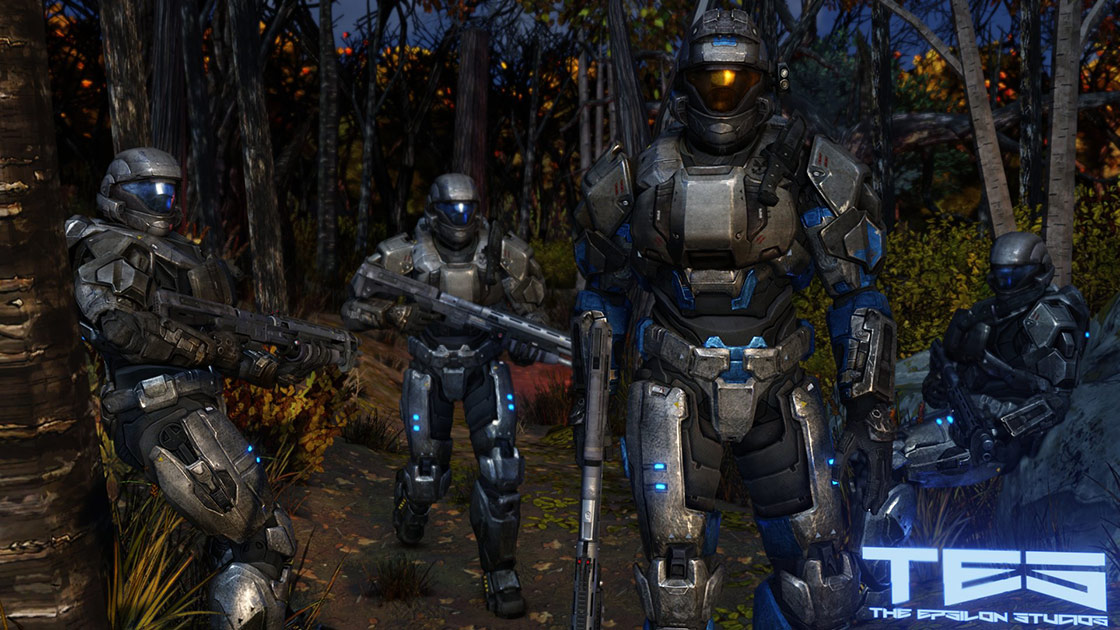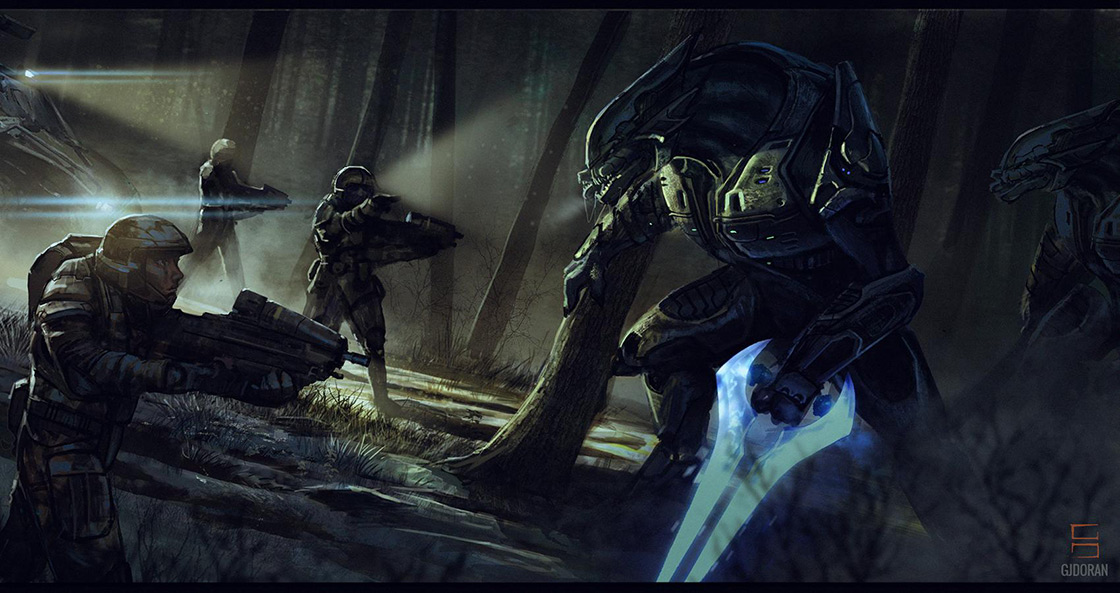 First Contact – /u/turtlesalad711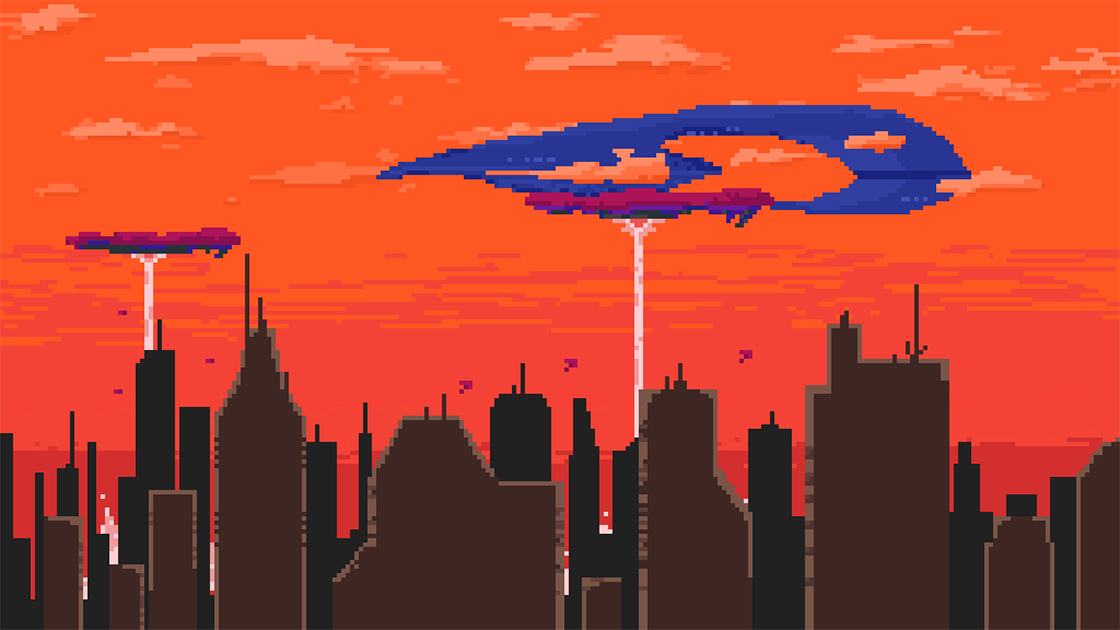 Glassing, Pixel Art – /u/opalduhh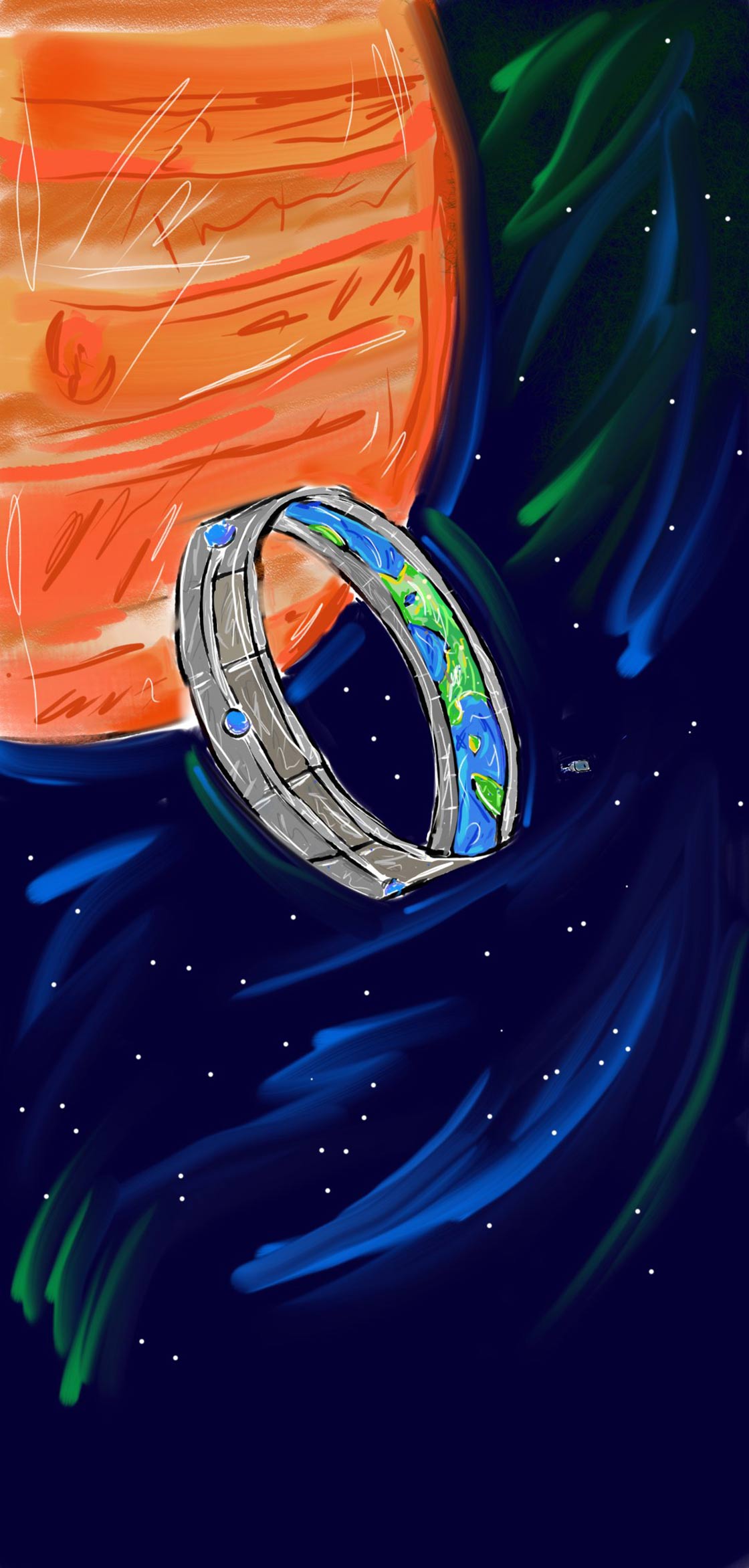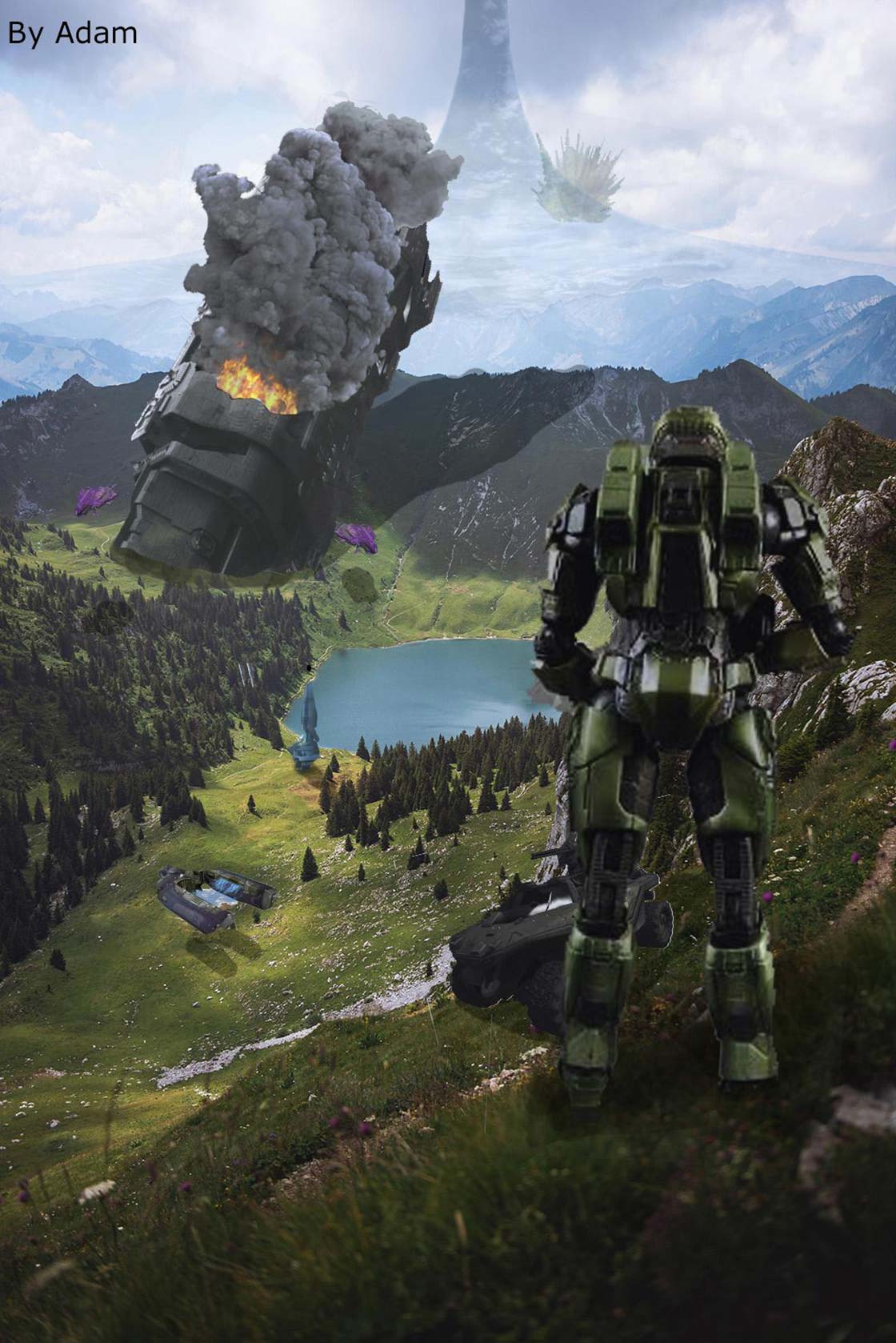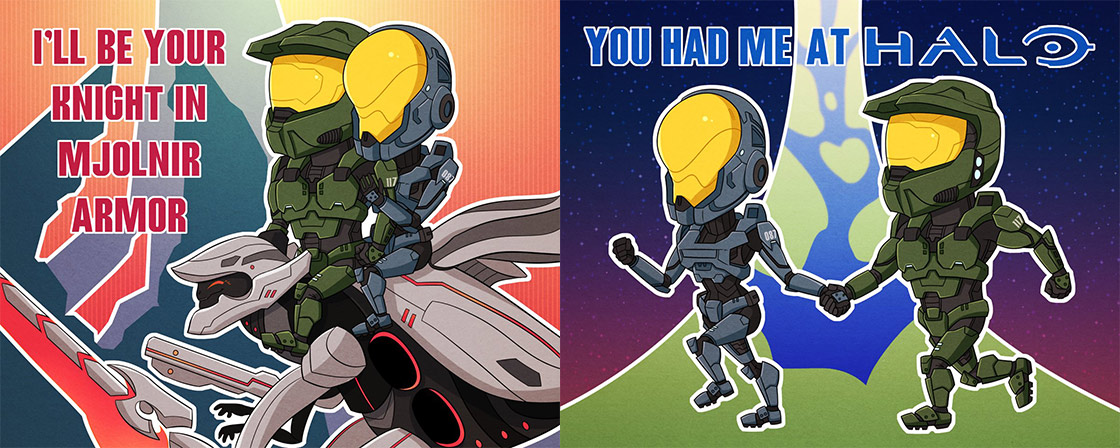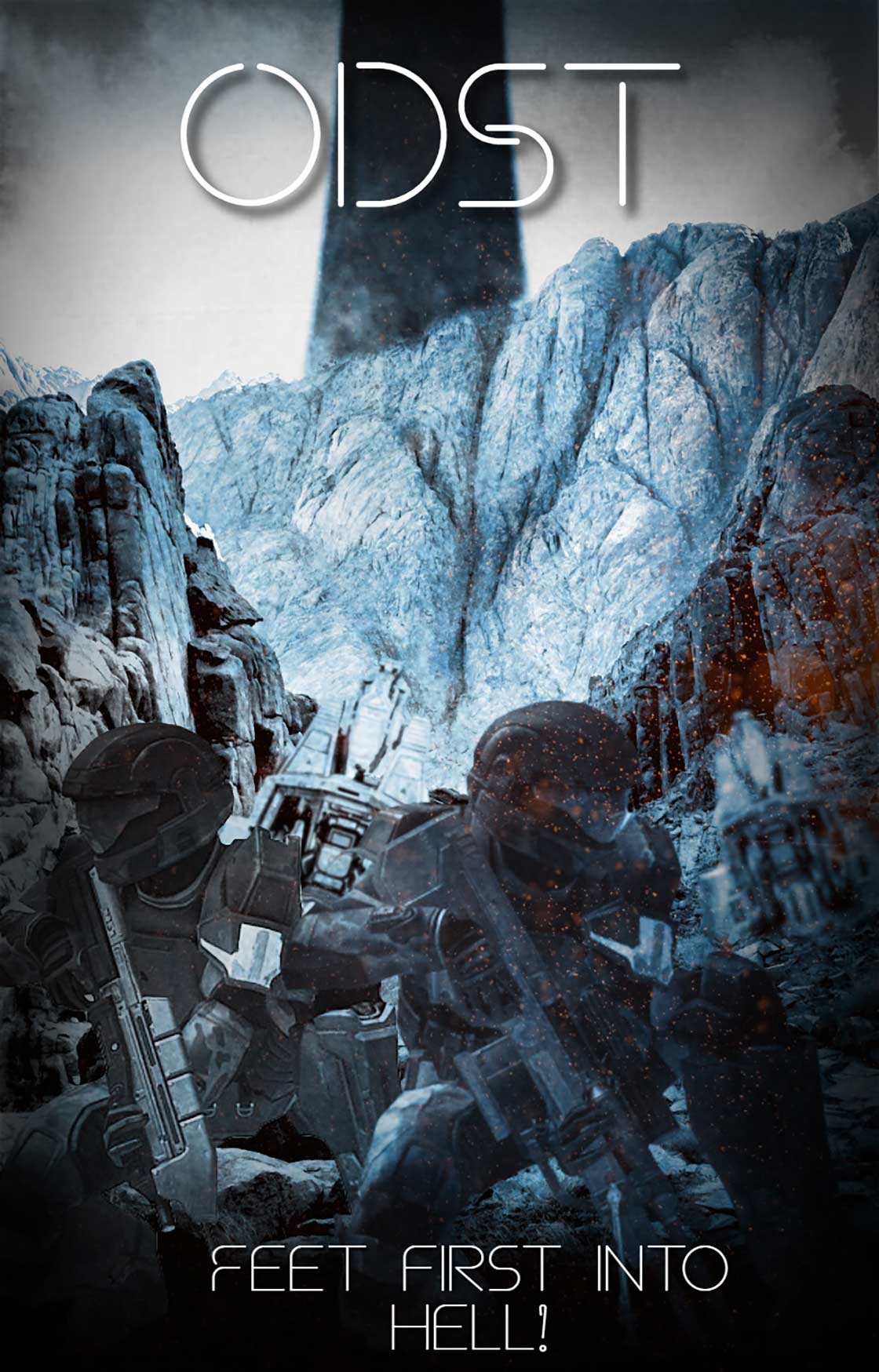 Helljumper – /u/mechanisedorca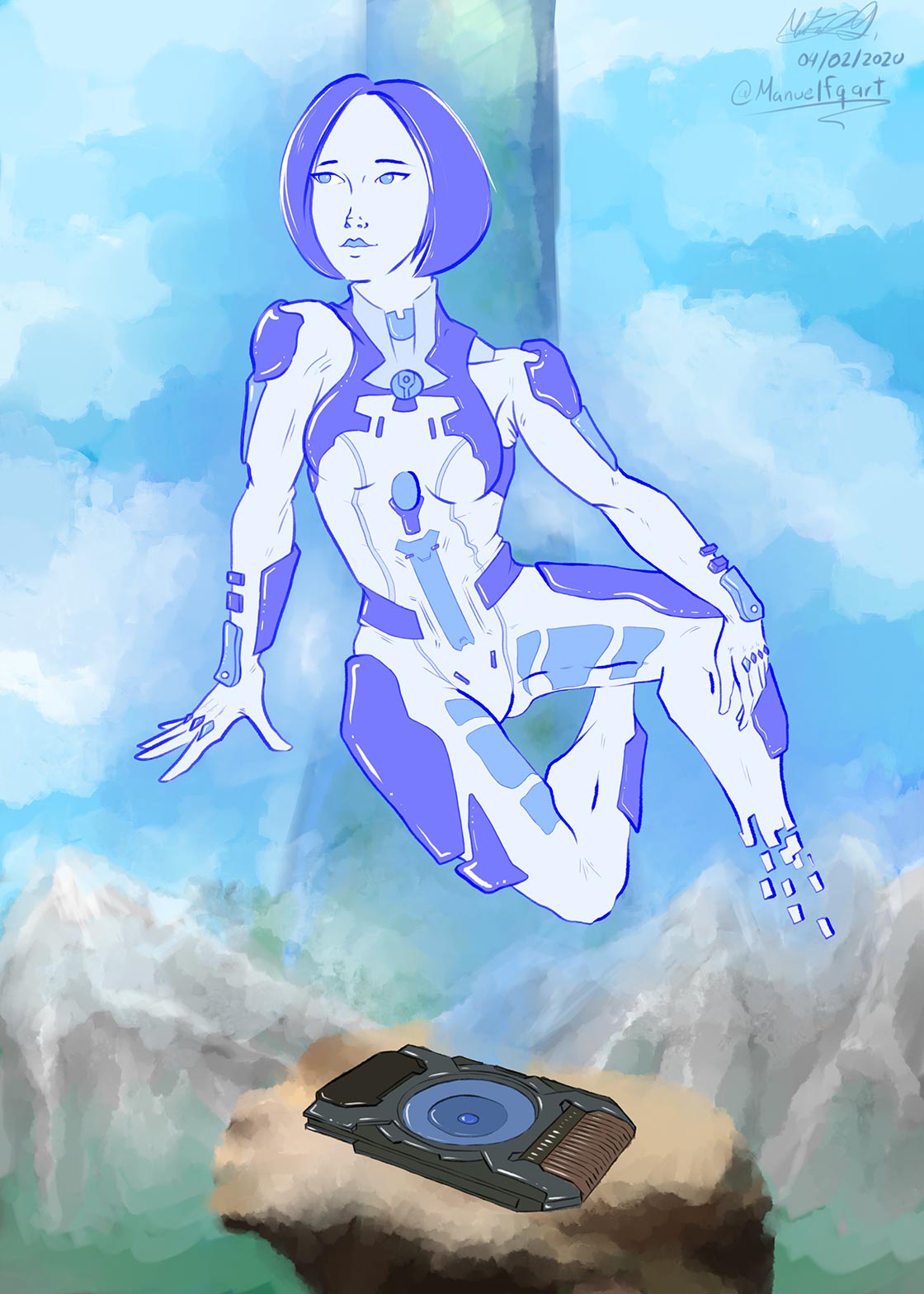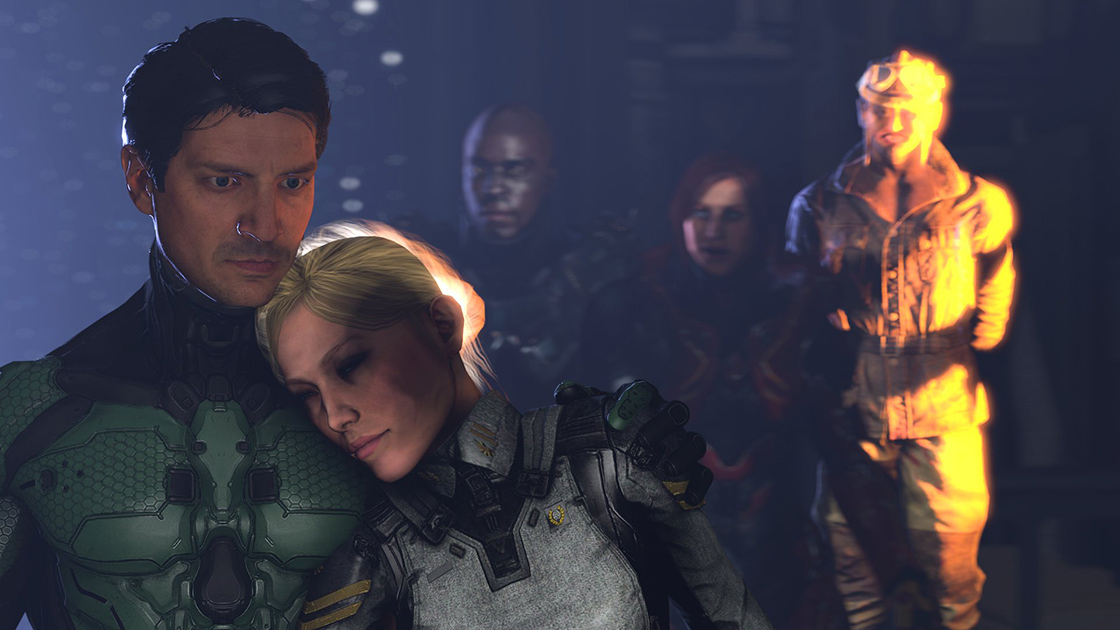 Prospective Spouses – @katarn343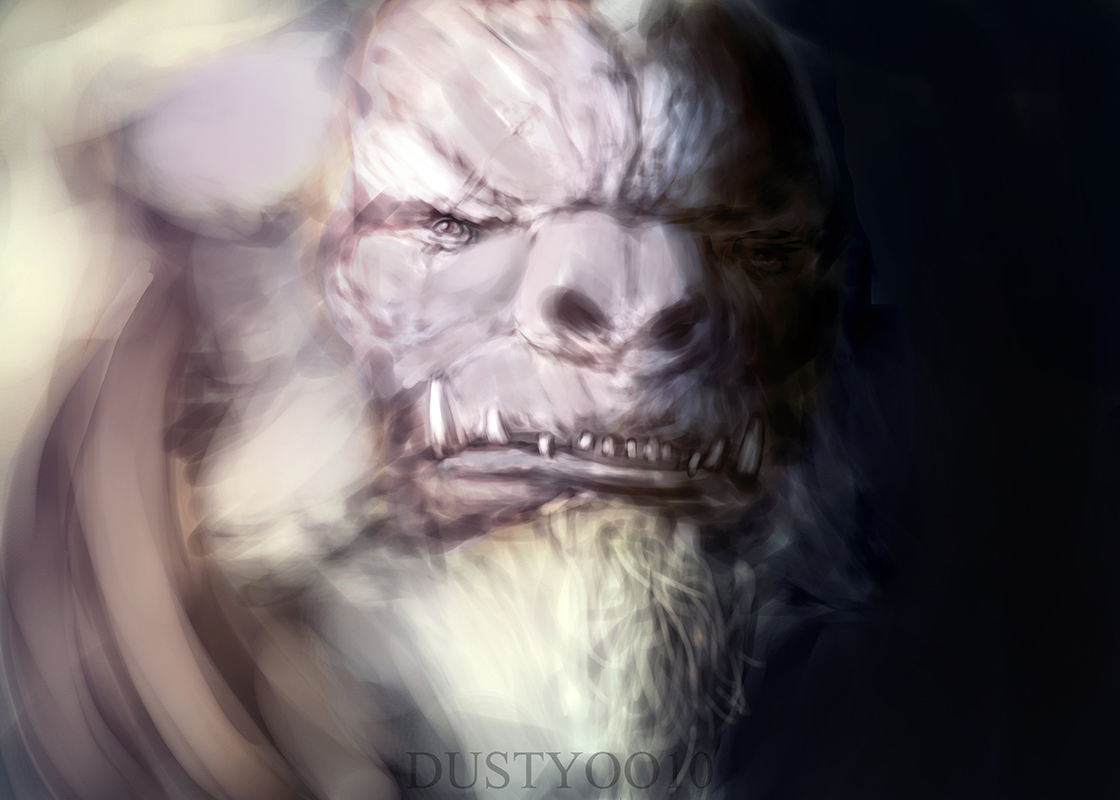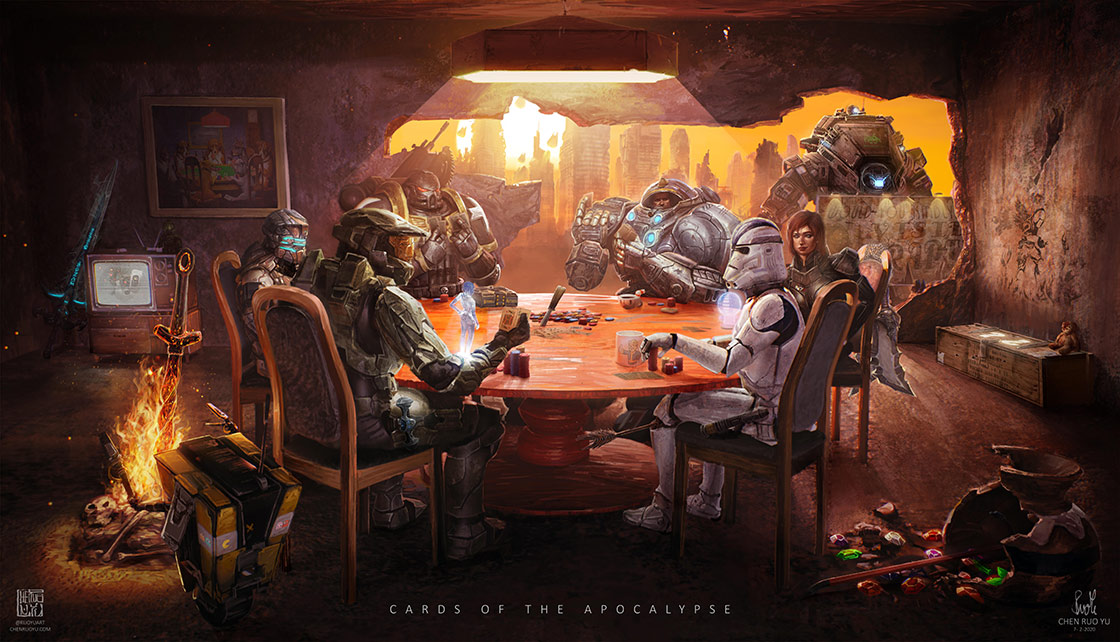 Cards of the Apocalypse – /u/Insan1ty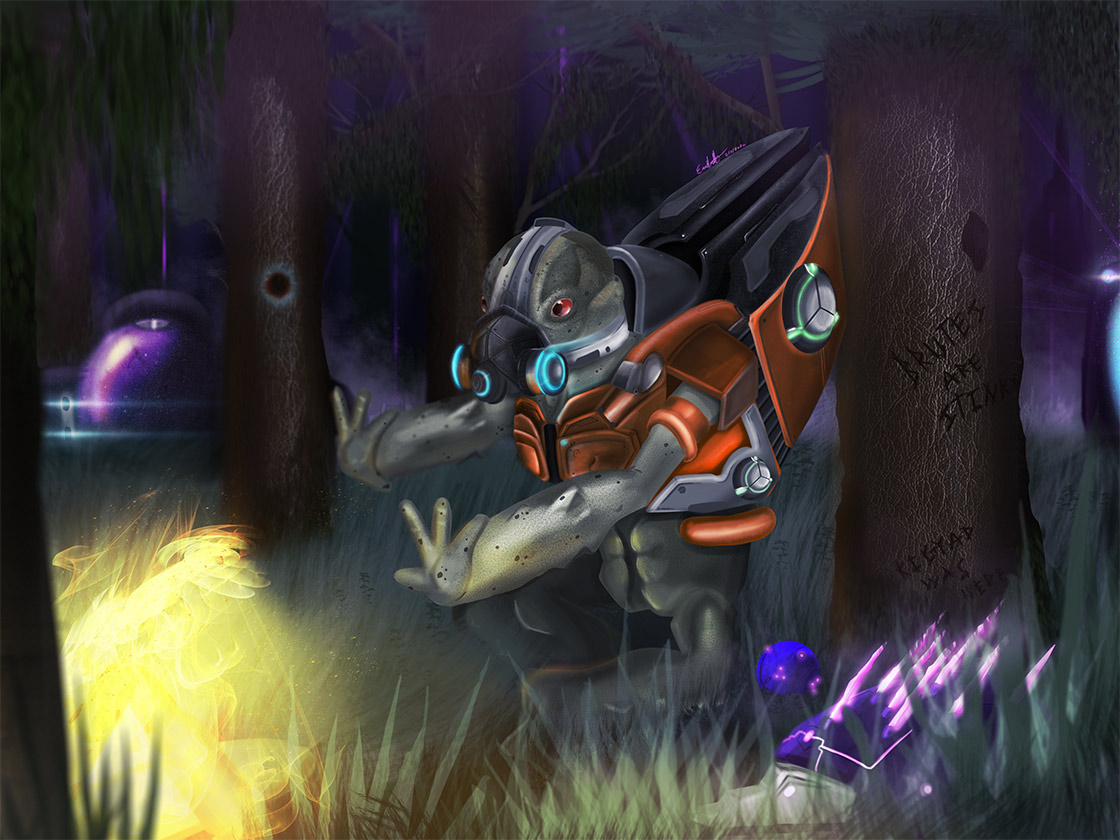 Keeping Warm – /u/DangerLinguine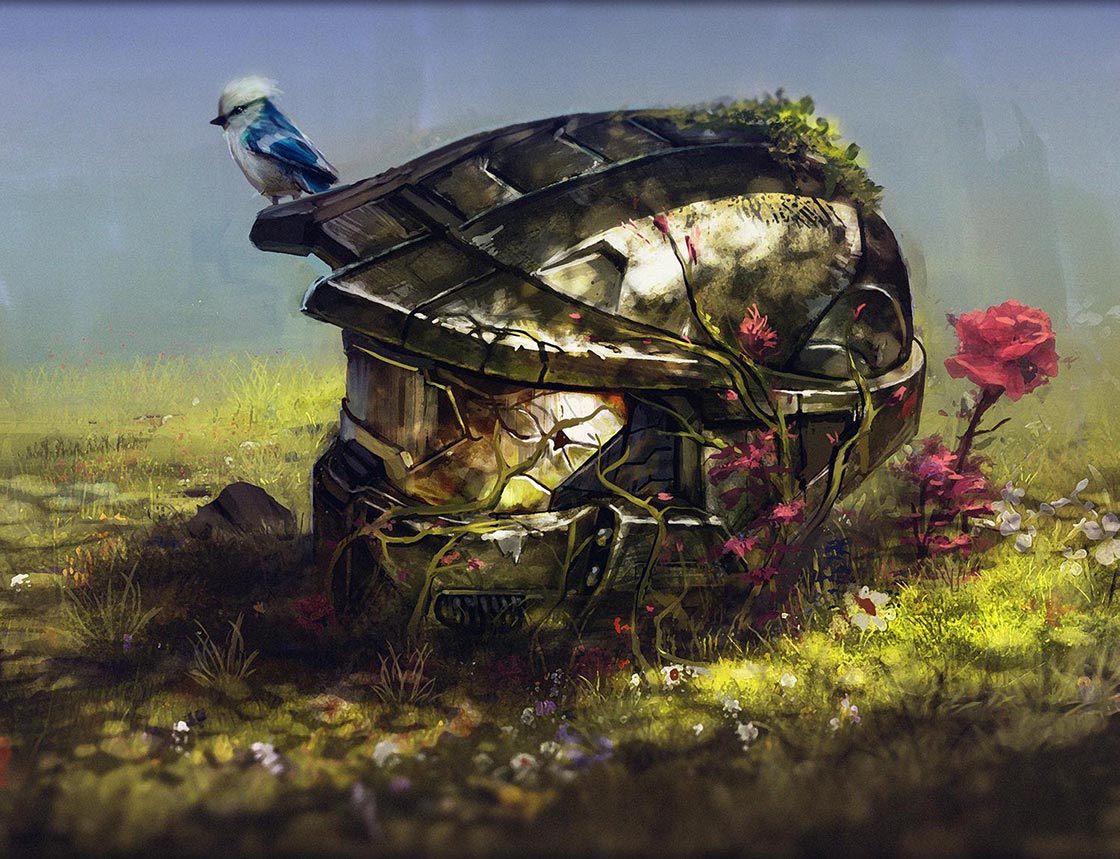 Finished the Fight – /u/turtlesalad711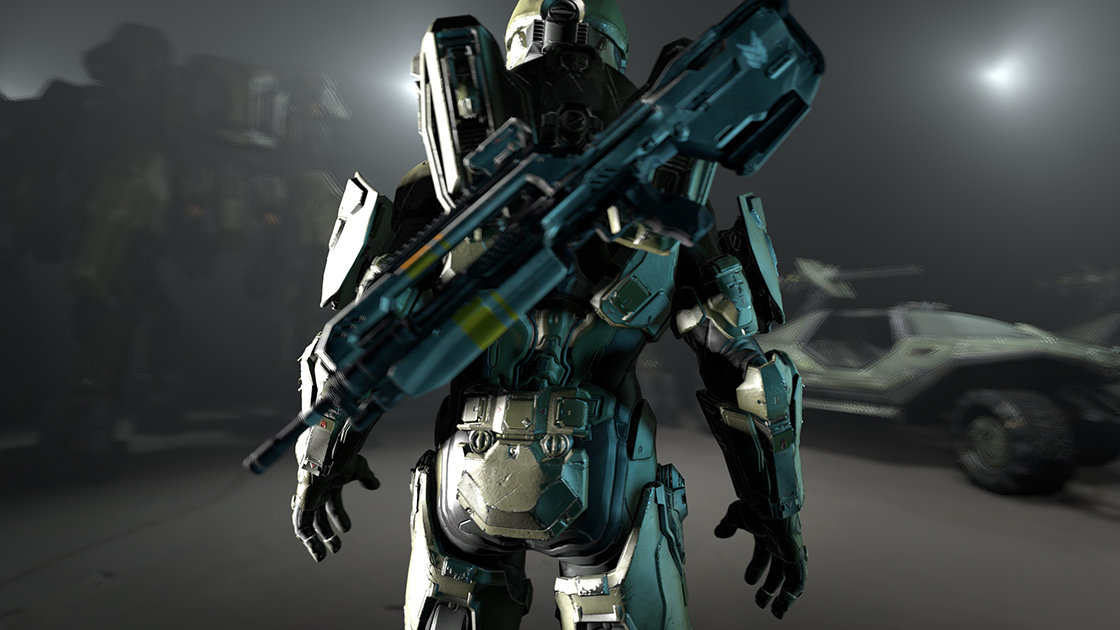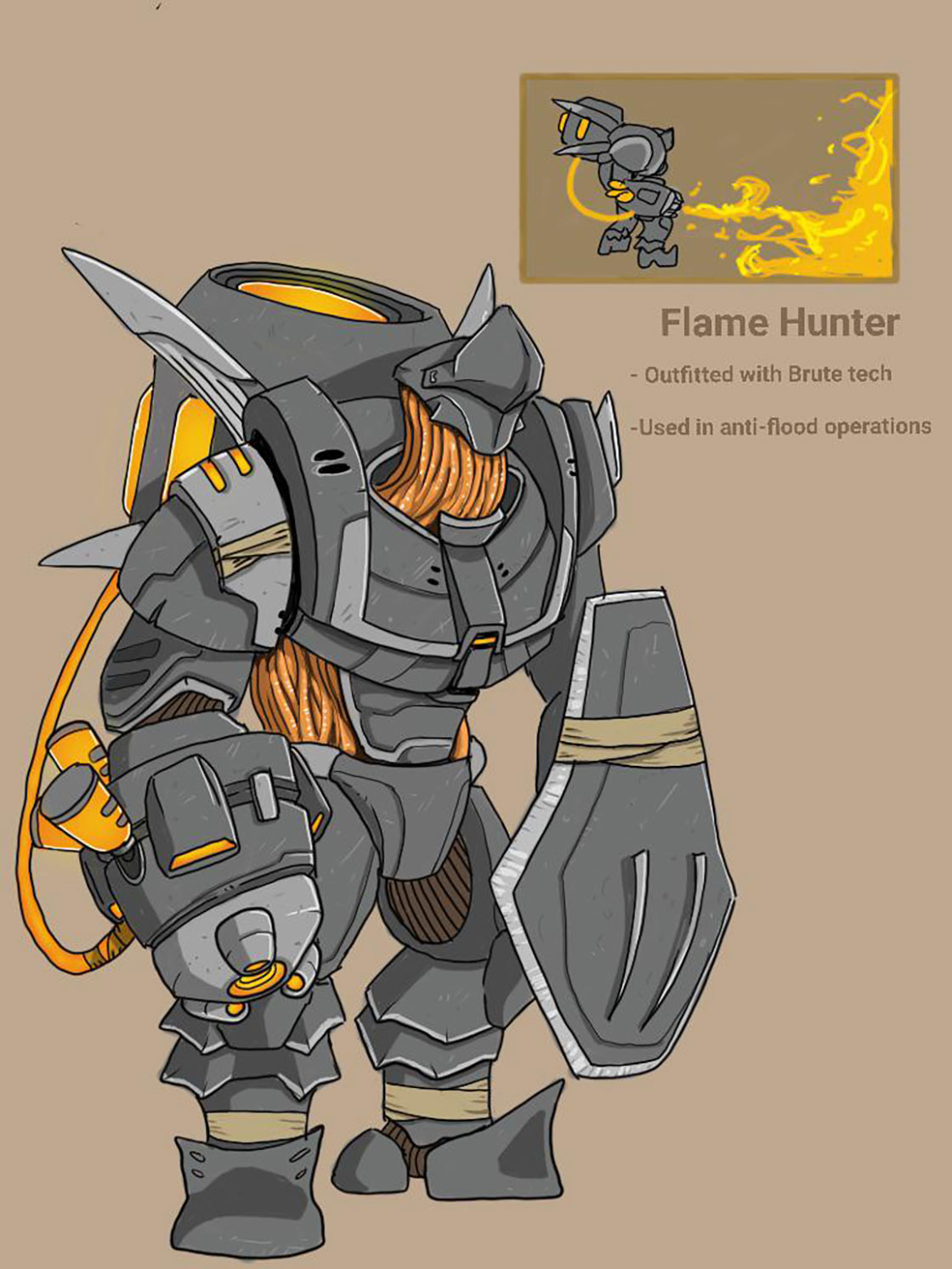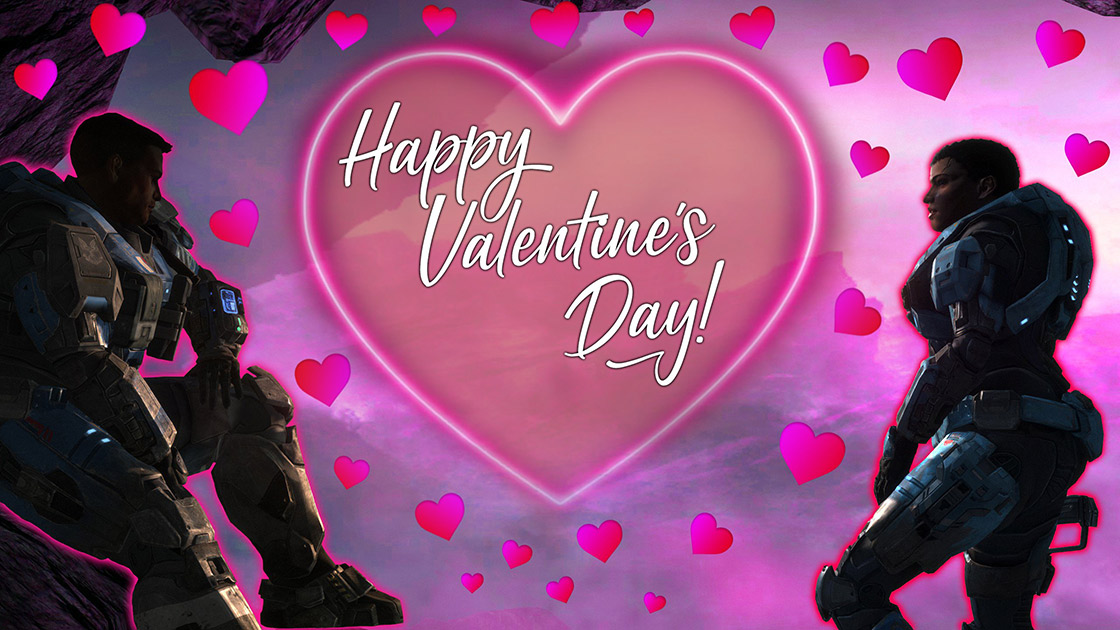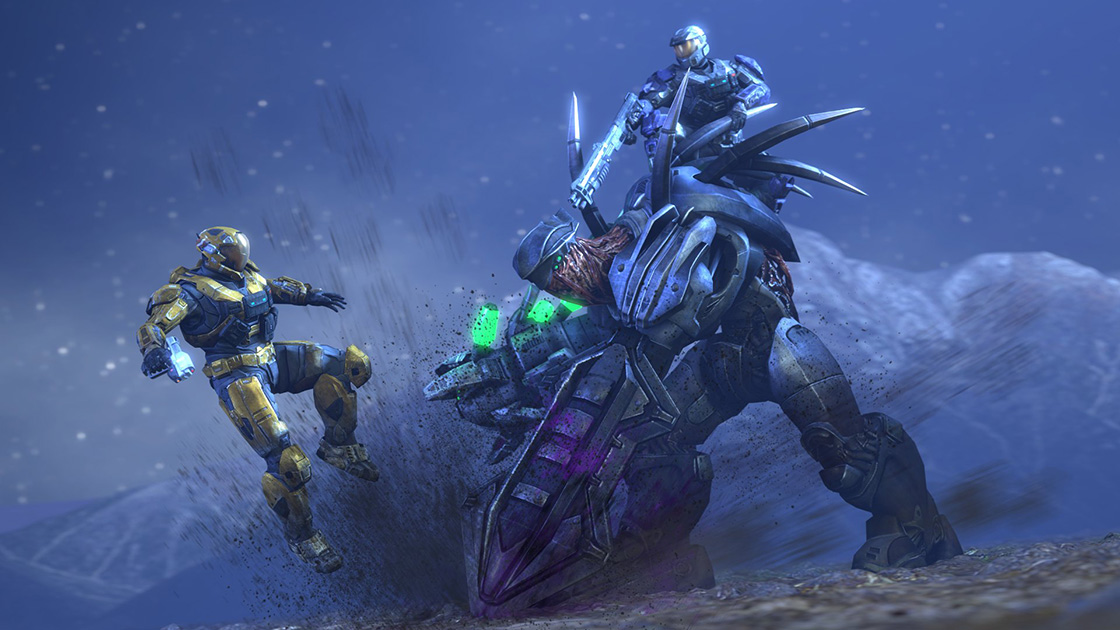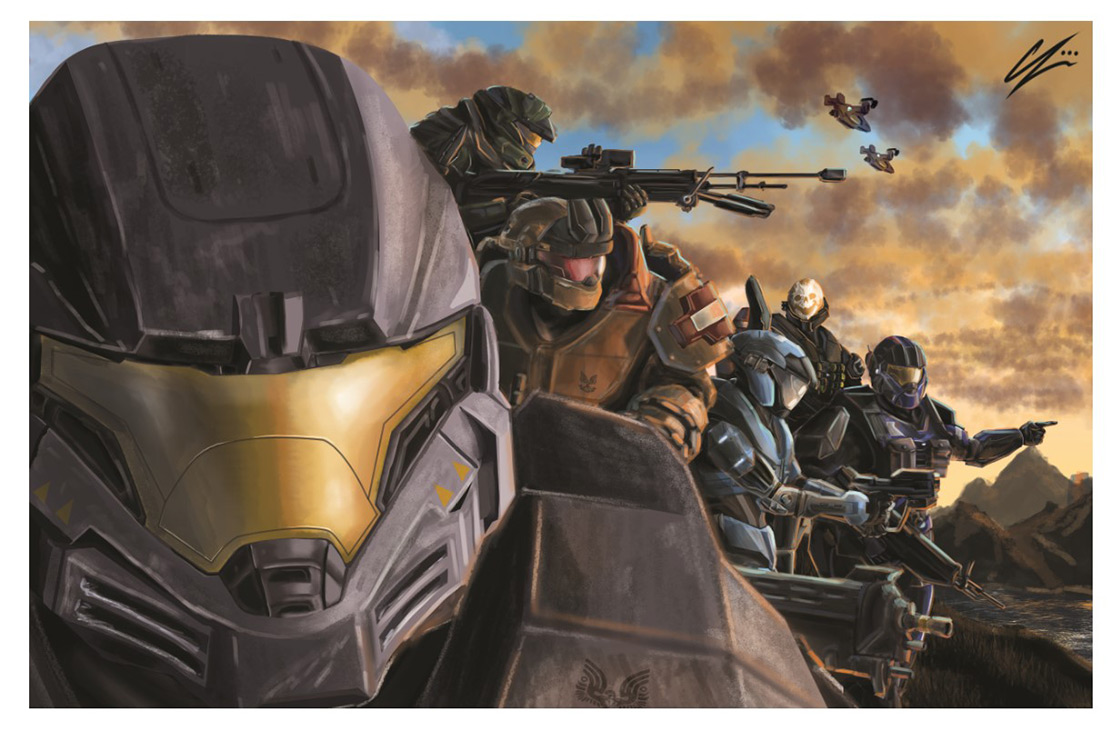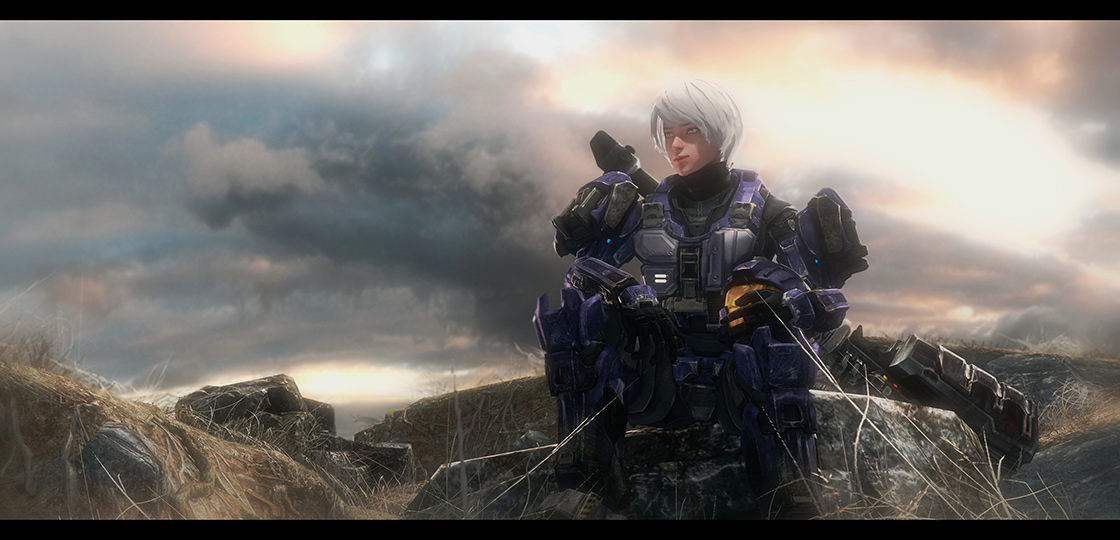 Aztec-inspired Helmets – @MarianoXero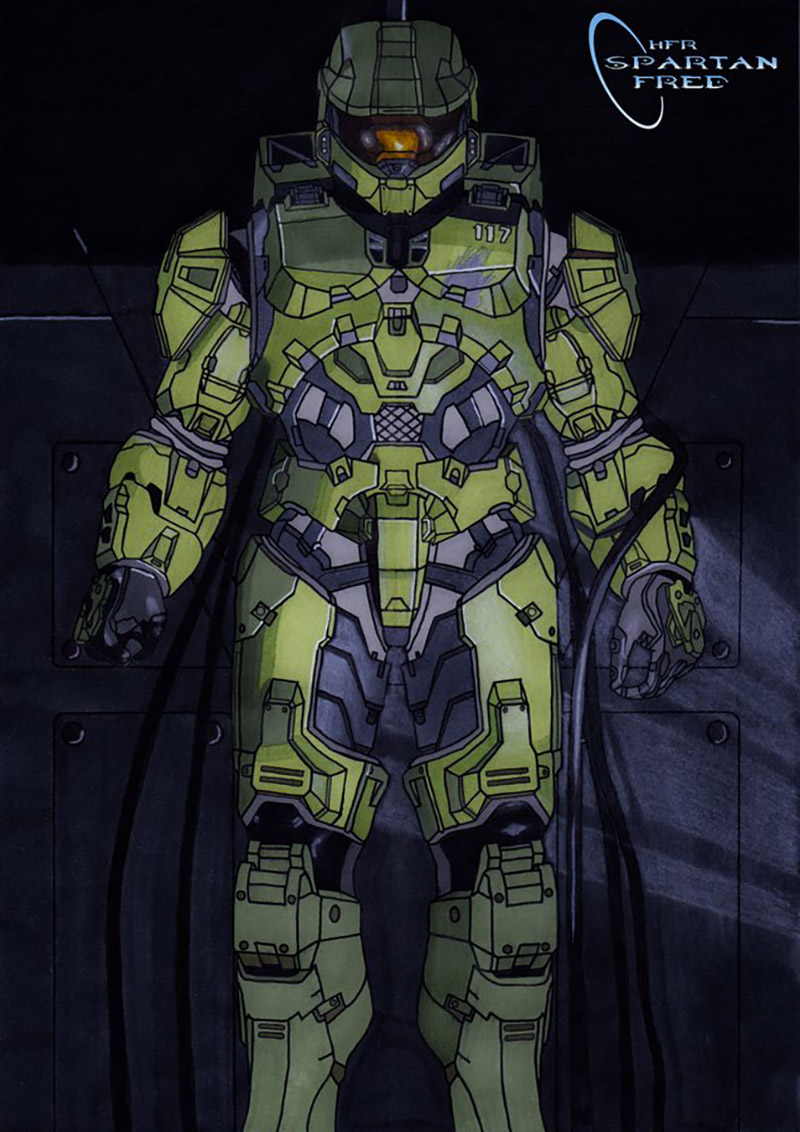 Hope Recovered – @HFR_SpartanFred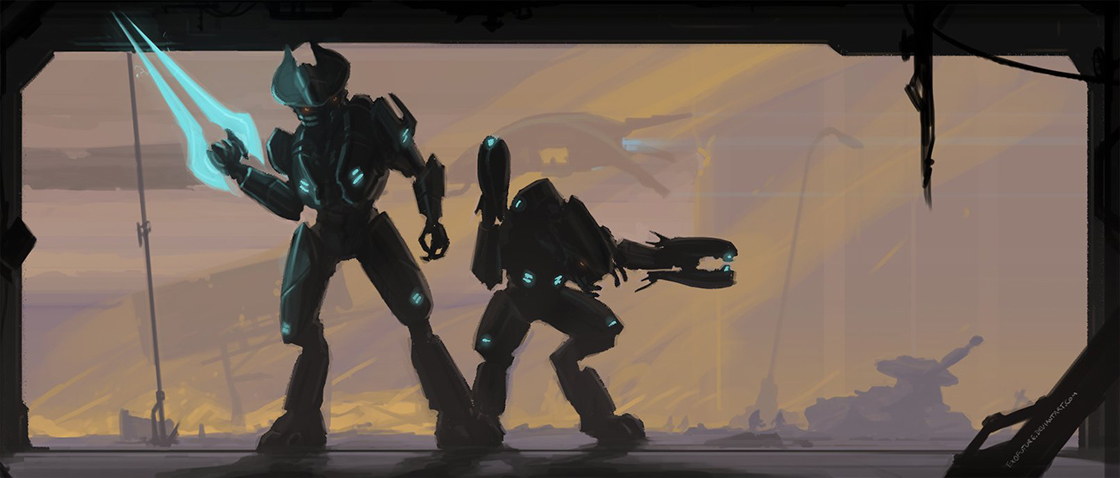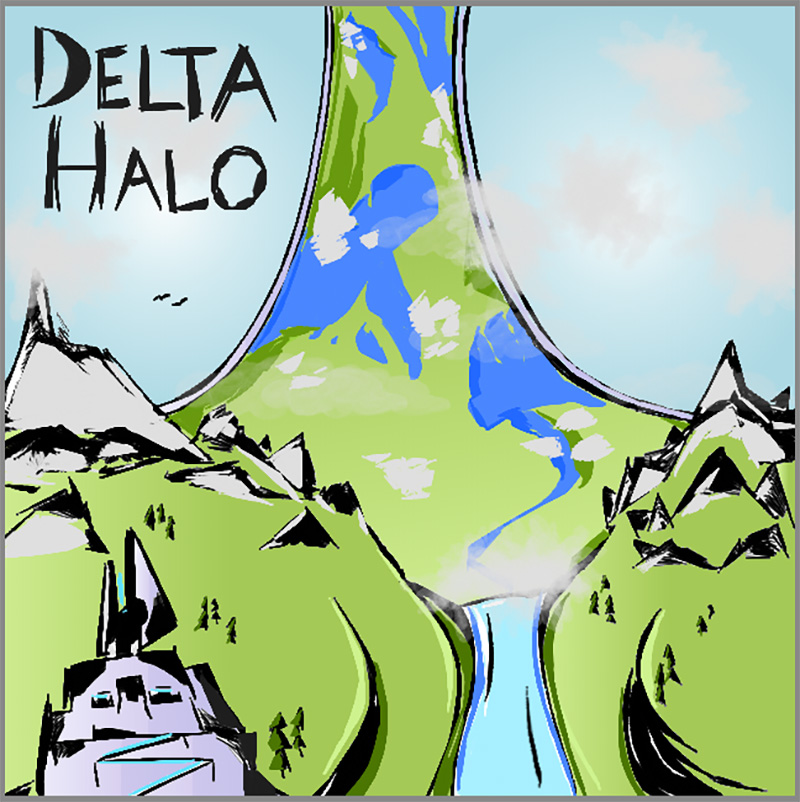 Half Baked
I'm really excited by the sheer amount of sketches and hand drawn art coming up in this section. I feel like there was more than usual and that's a-okay with me!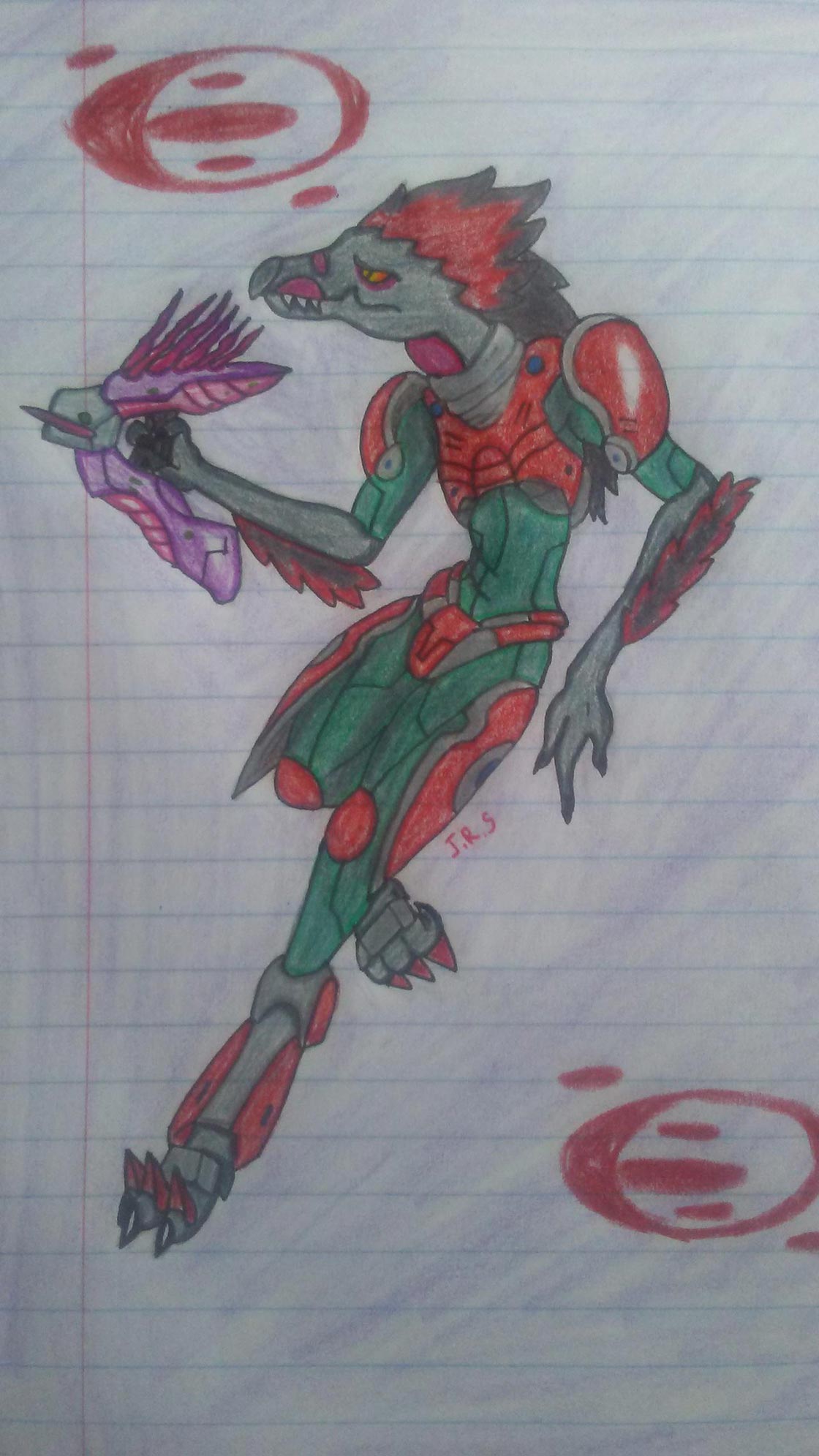 Skirmisher Major – /u/Zoro-the-Ark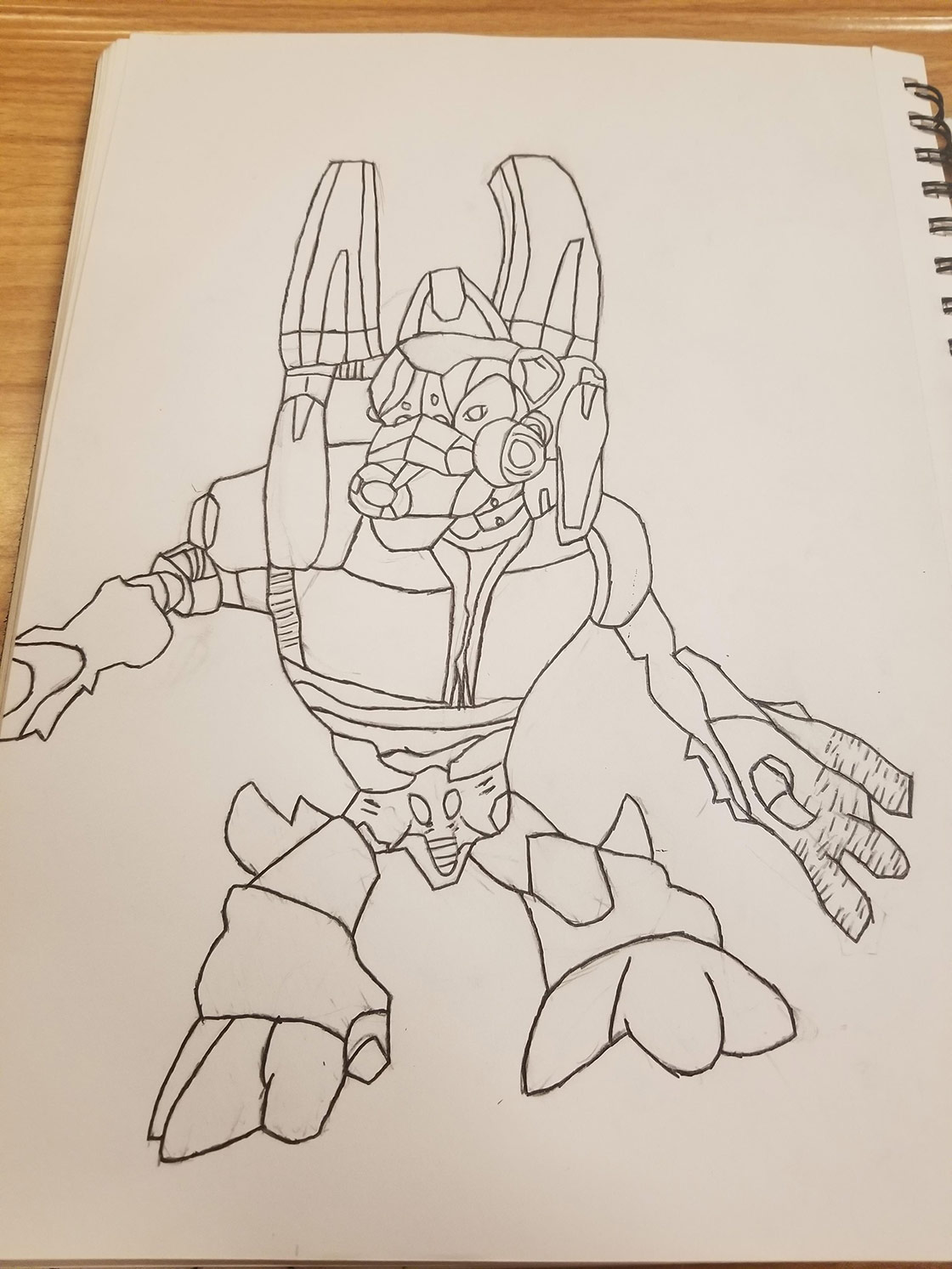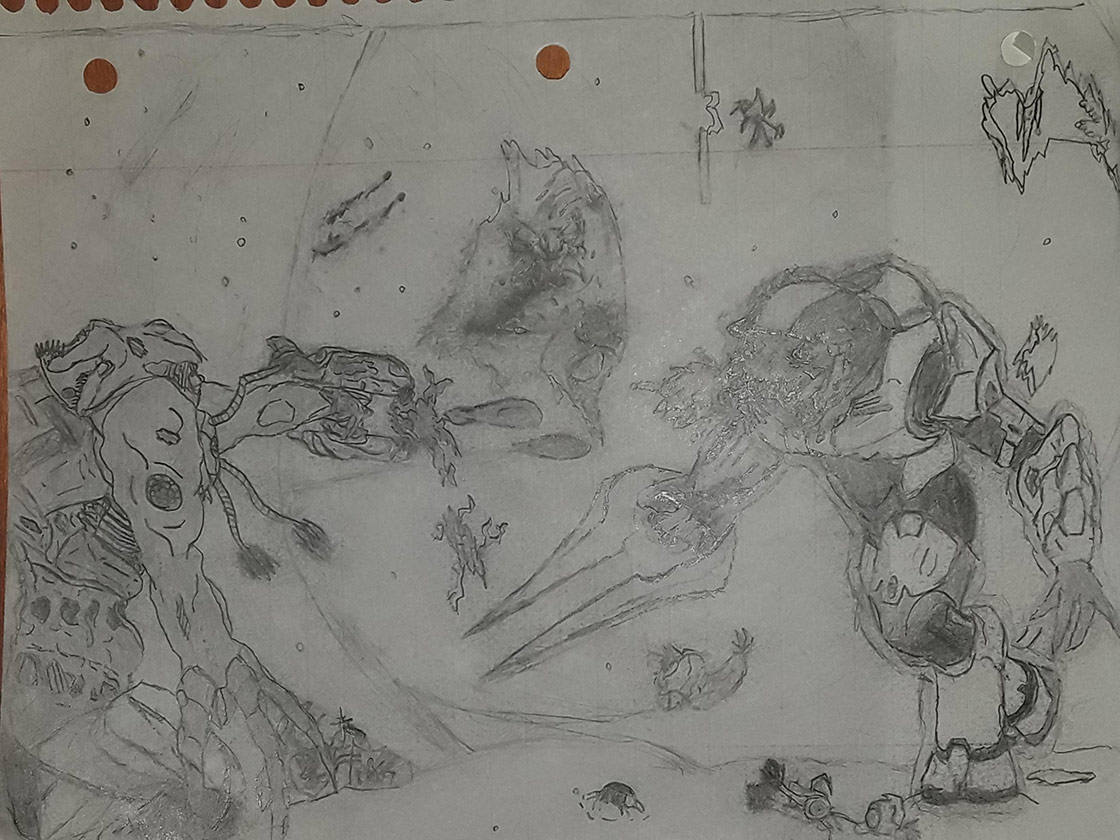 Quarantine Zone – /u/@SpinThePotato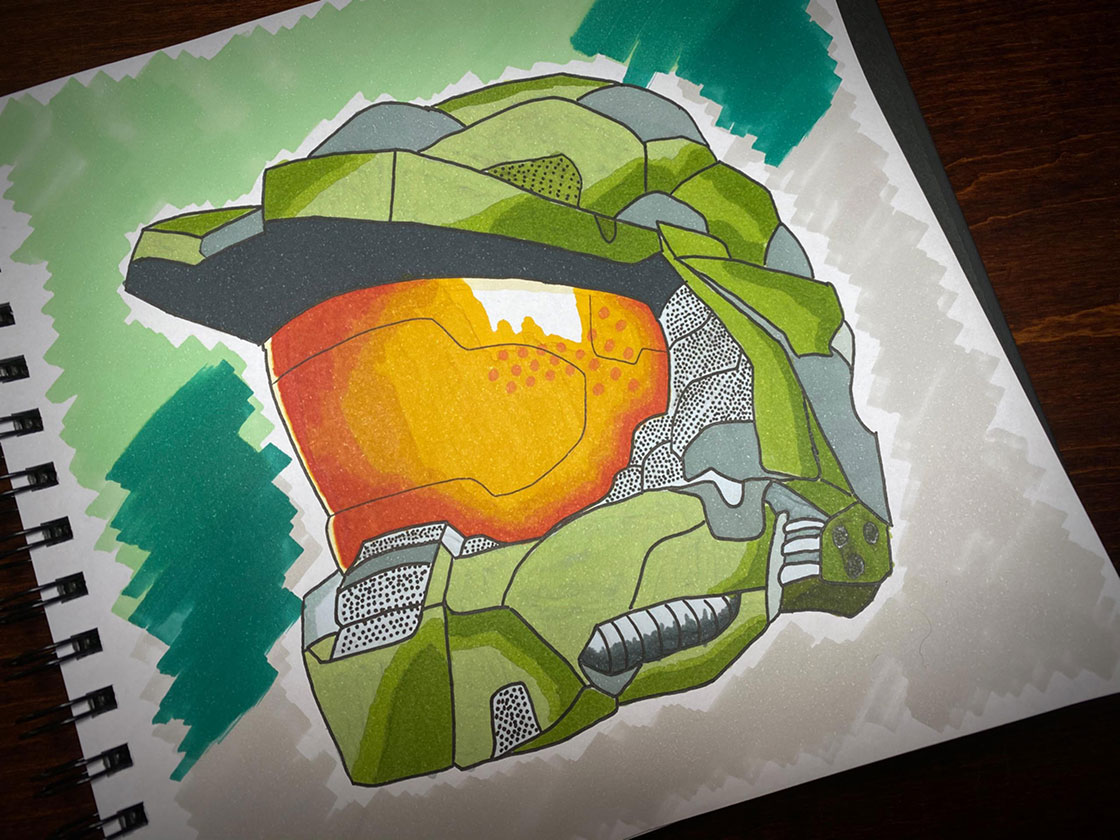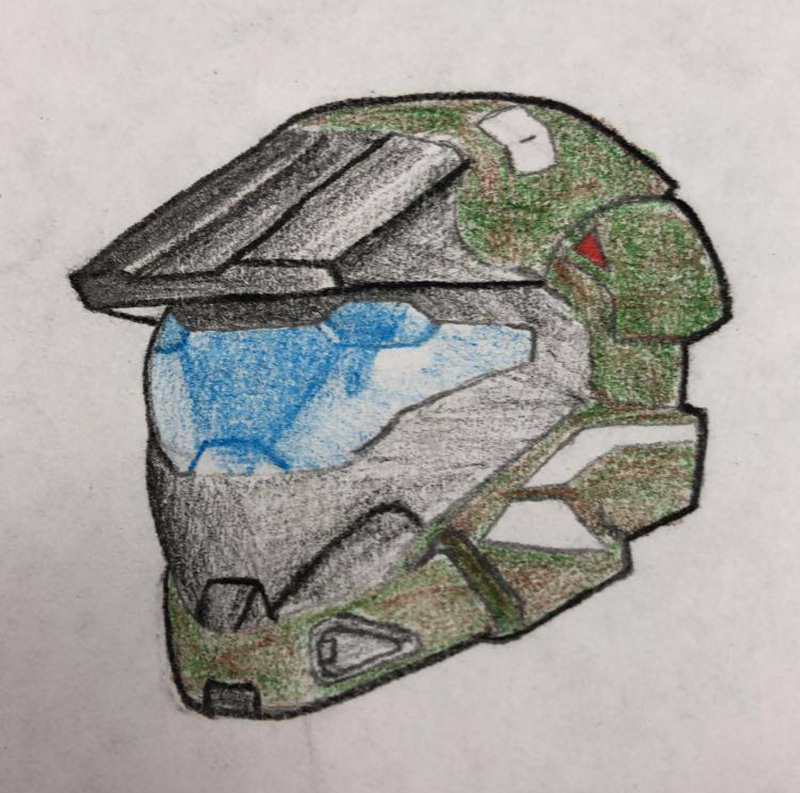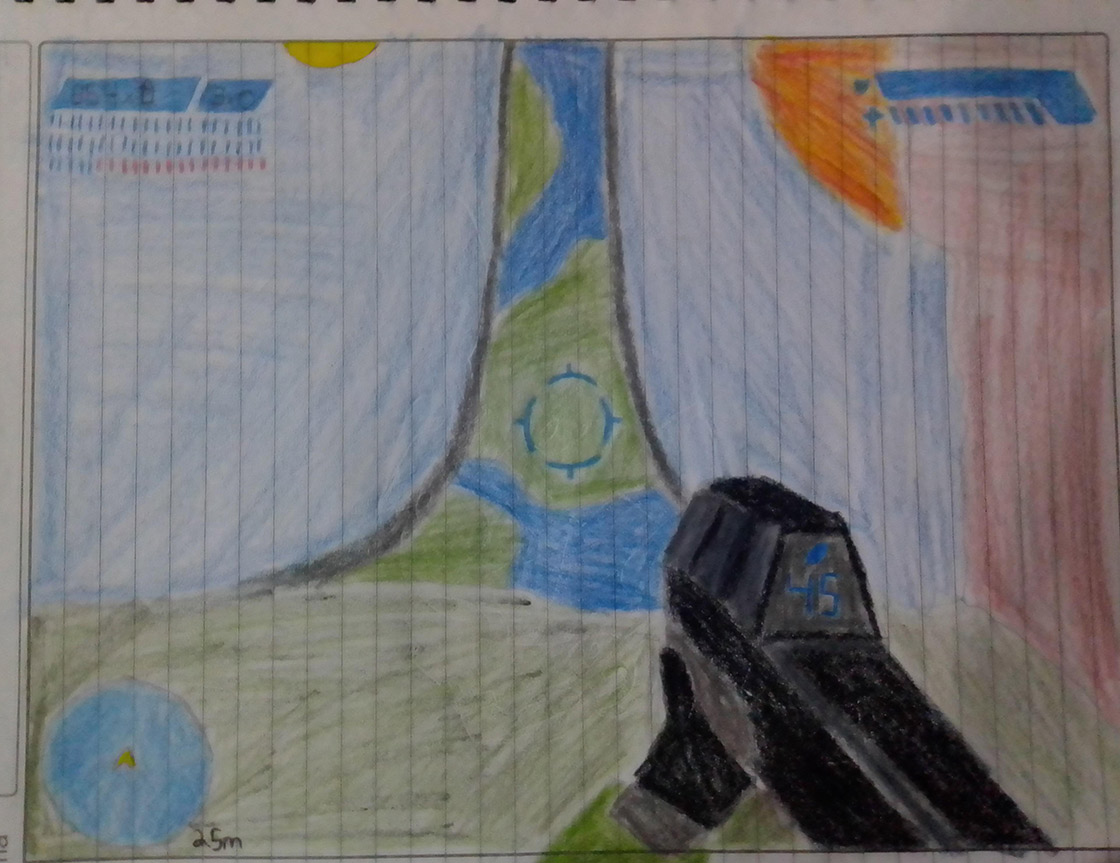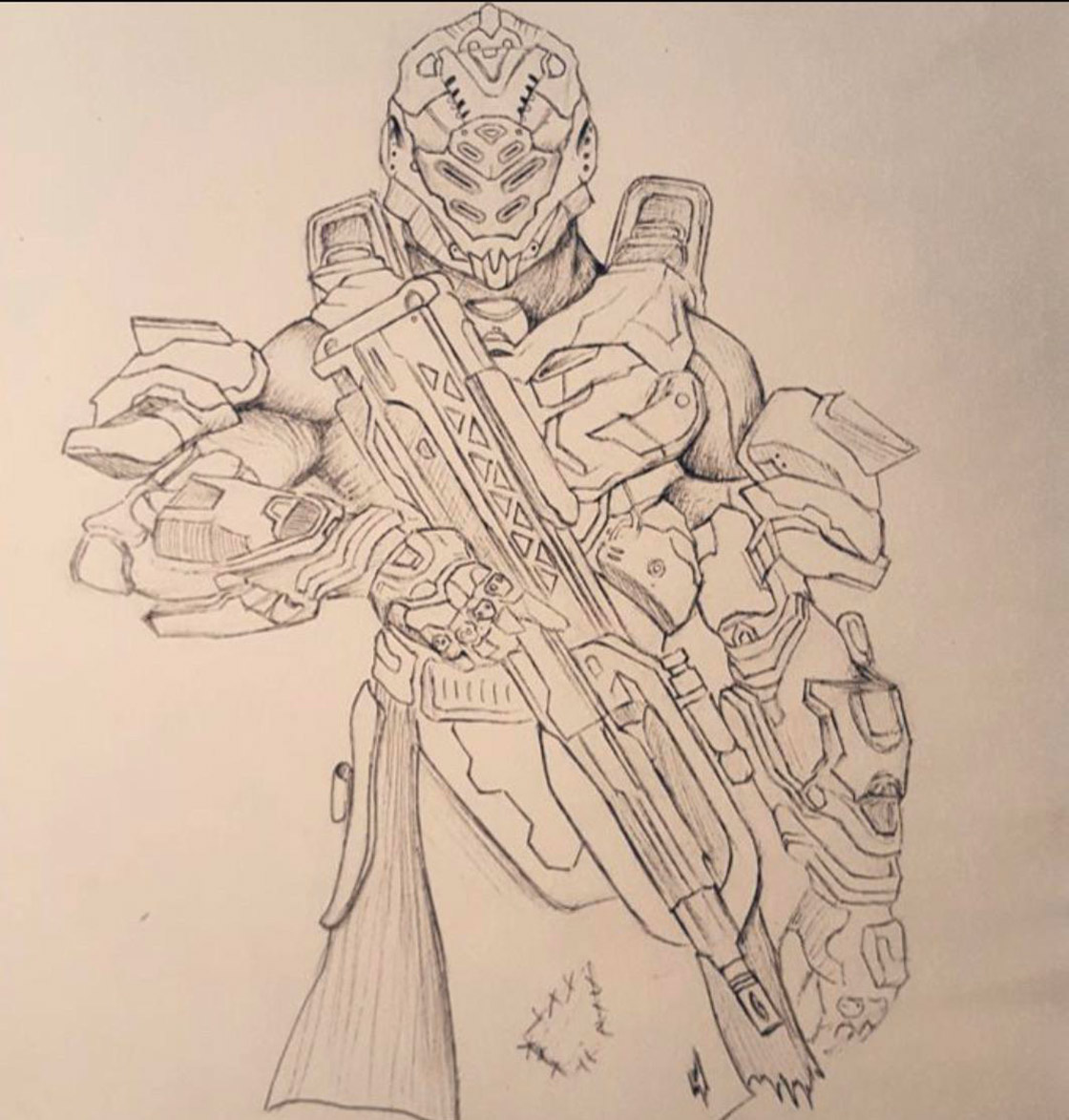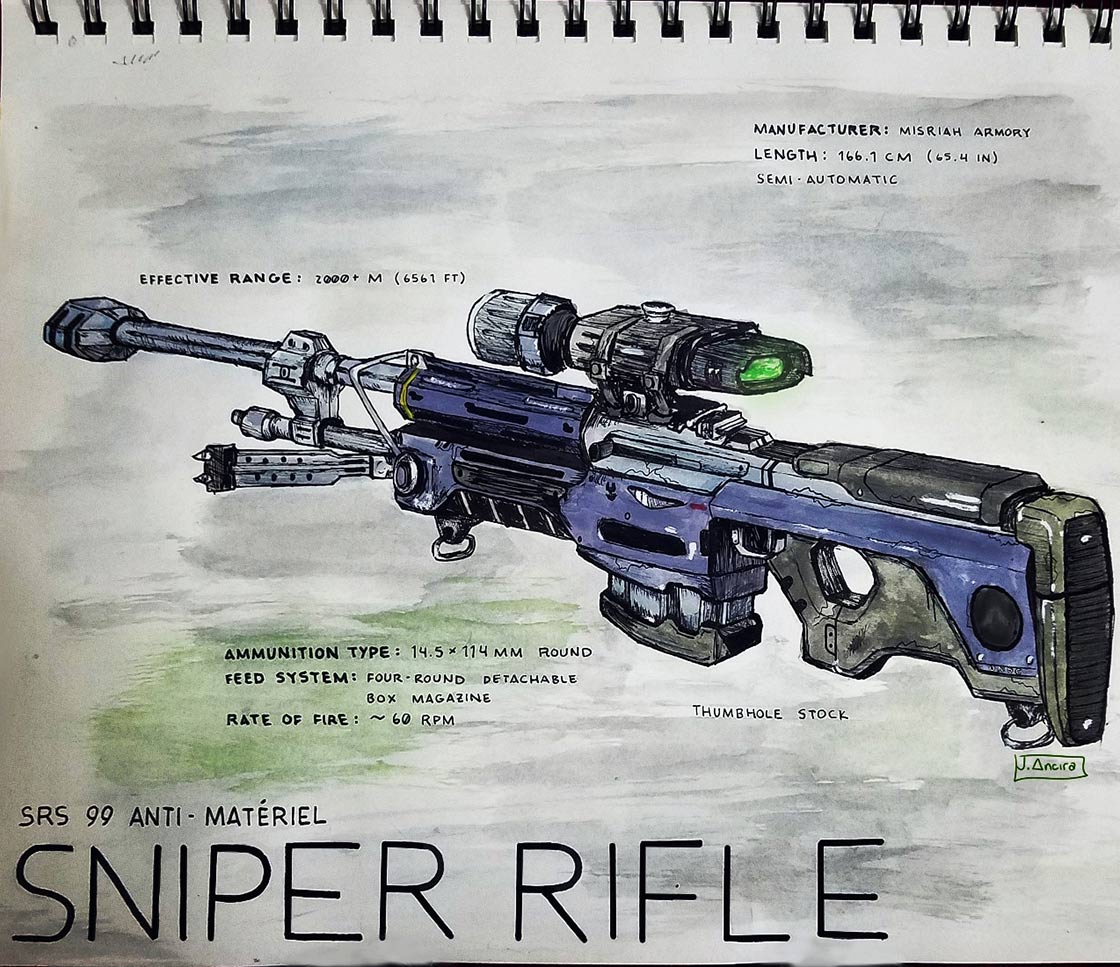 Sniper Rifle – /u/kiwi_co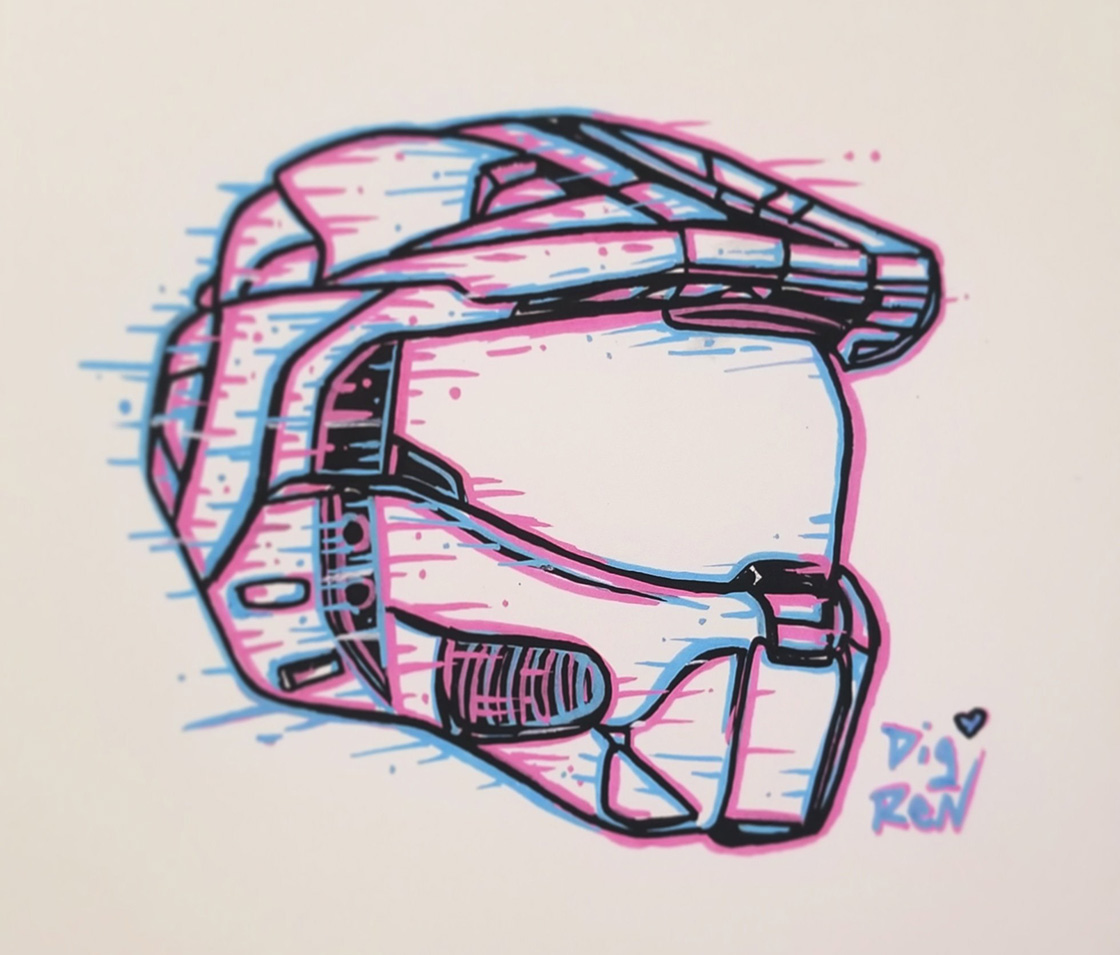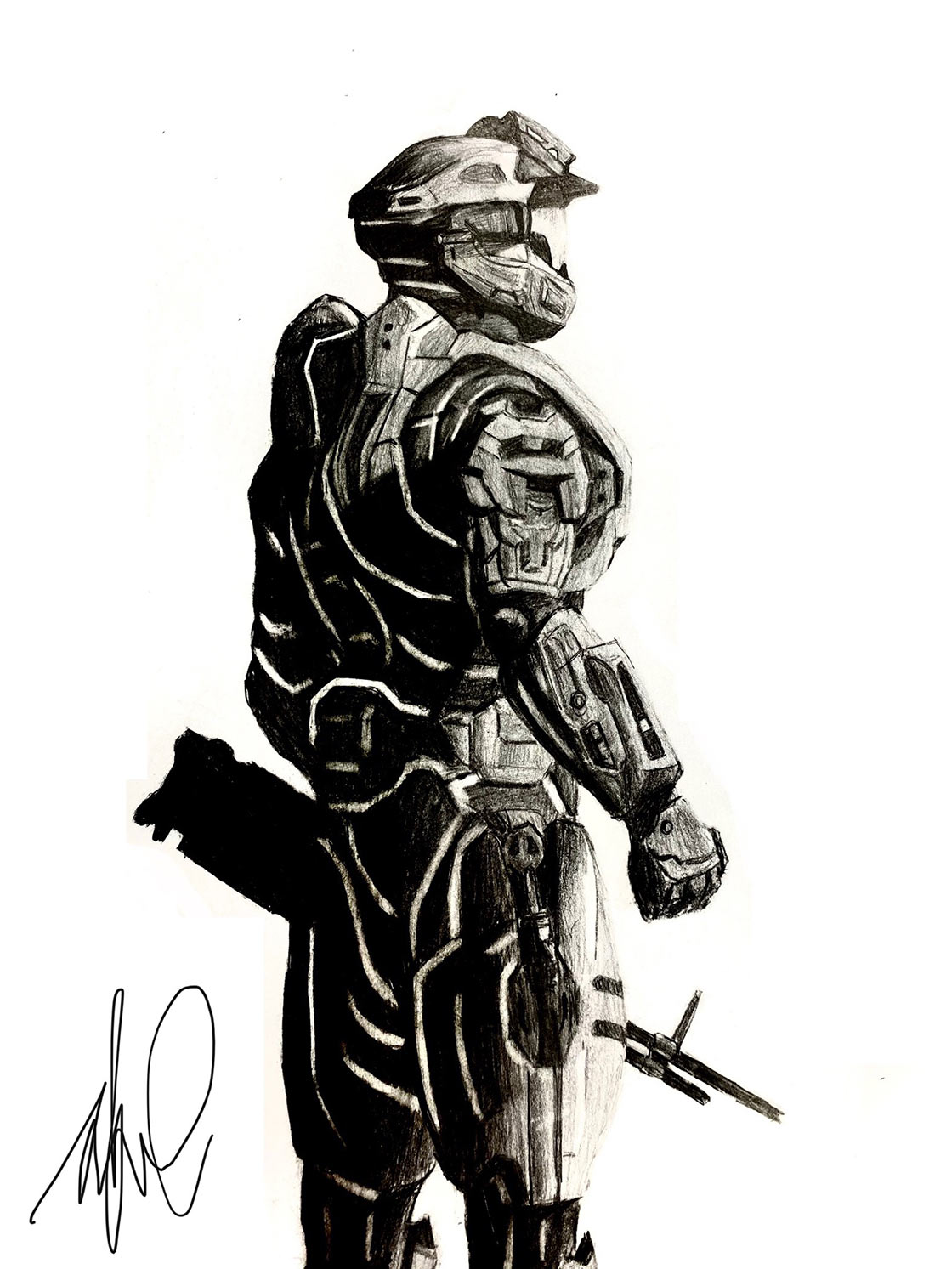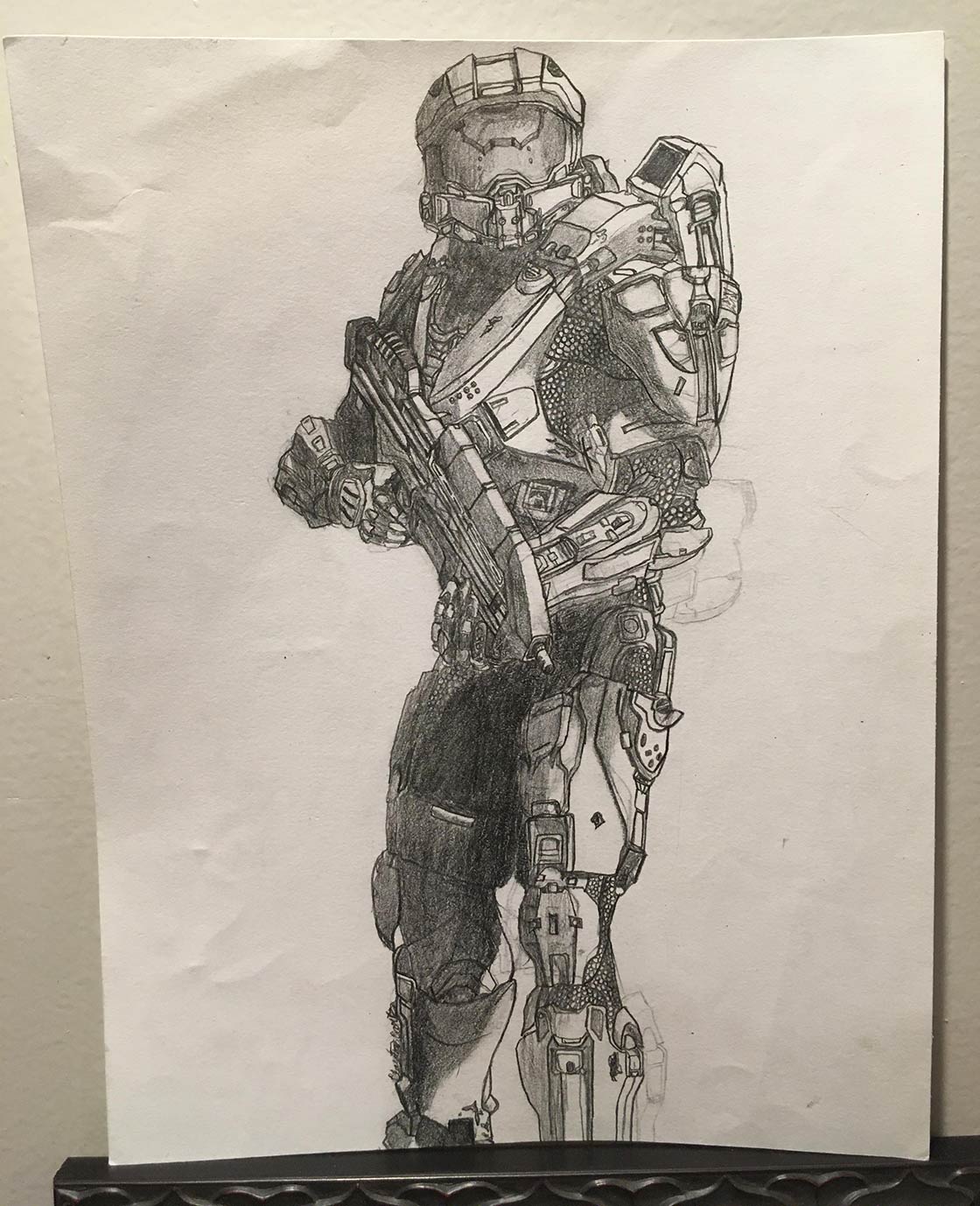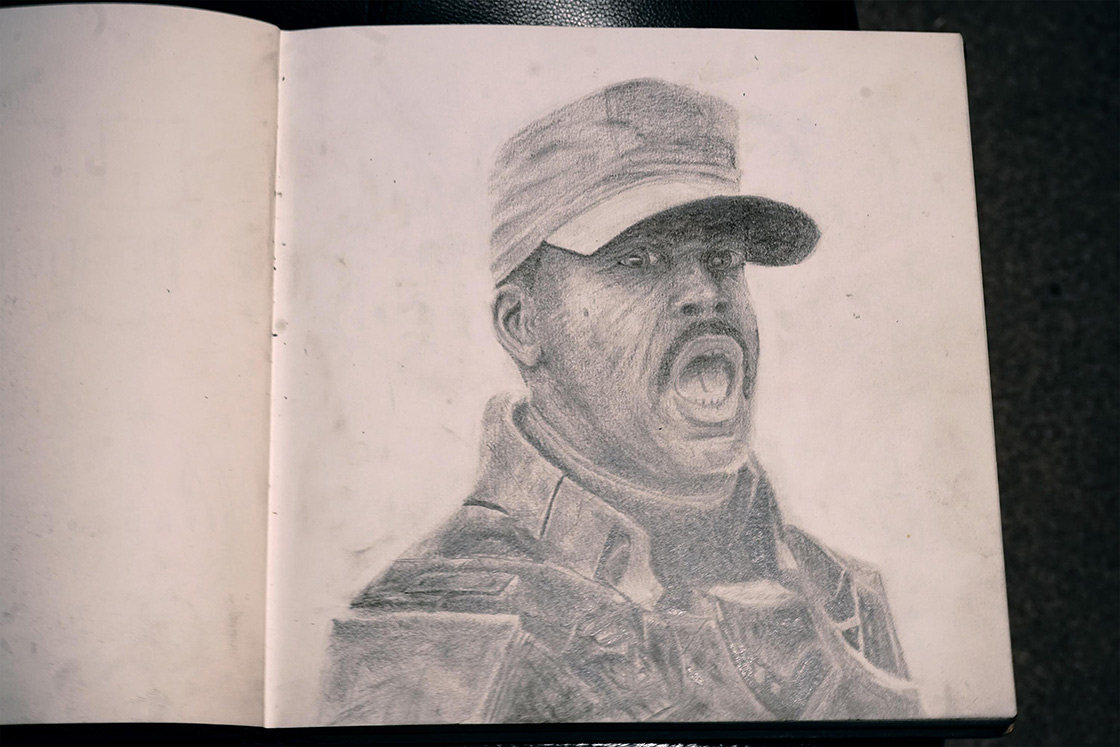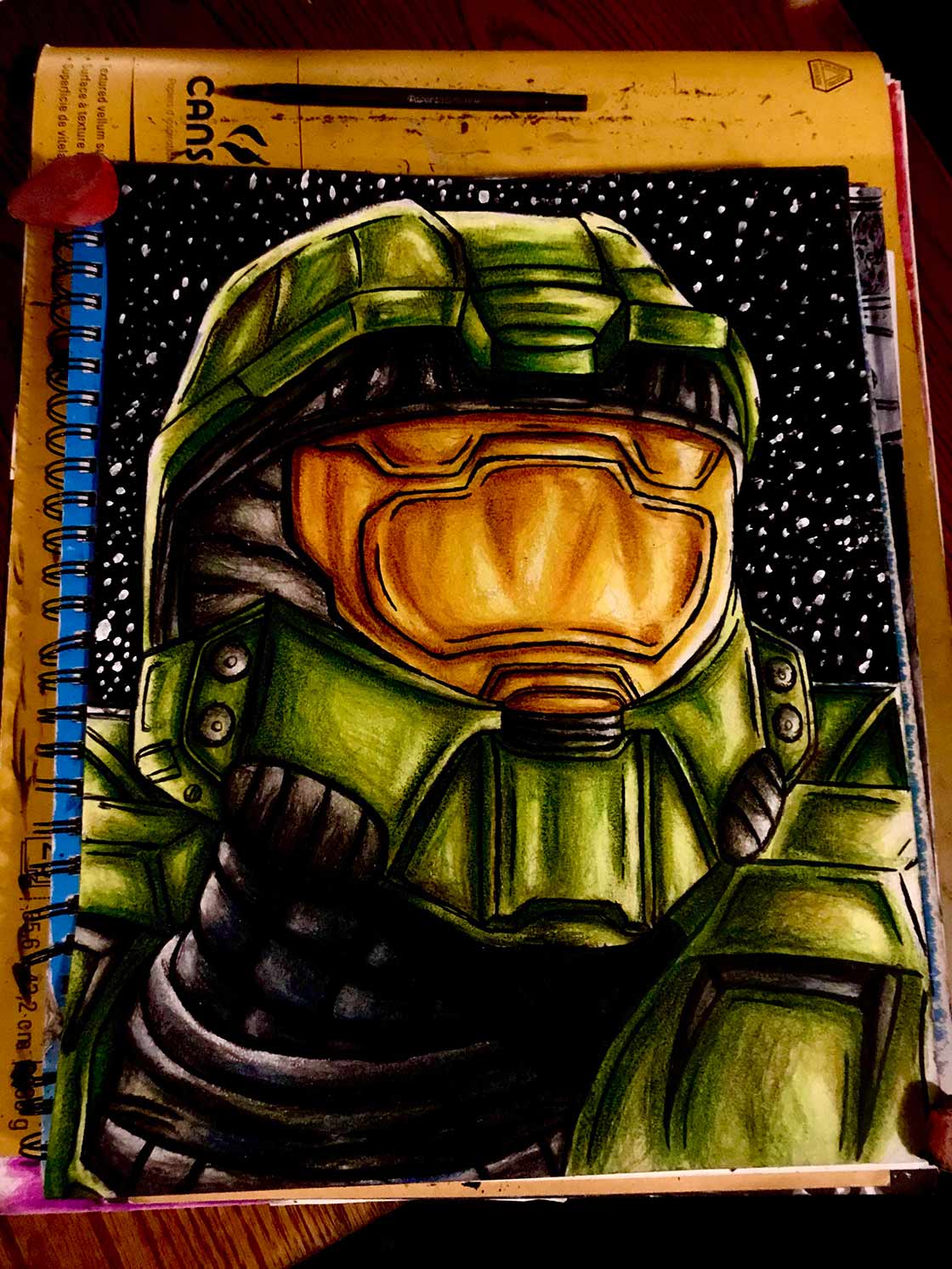 Eye candy
I was going to try to make a cute Valentine's day rhyme about cosplay and tattoos but let's face it – creativity isn't my strong suit so I'll leave the creation to others. Like those being featured here today!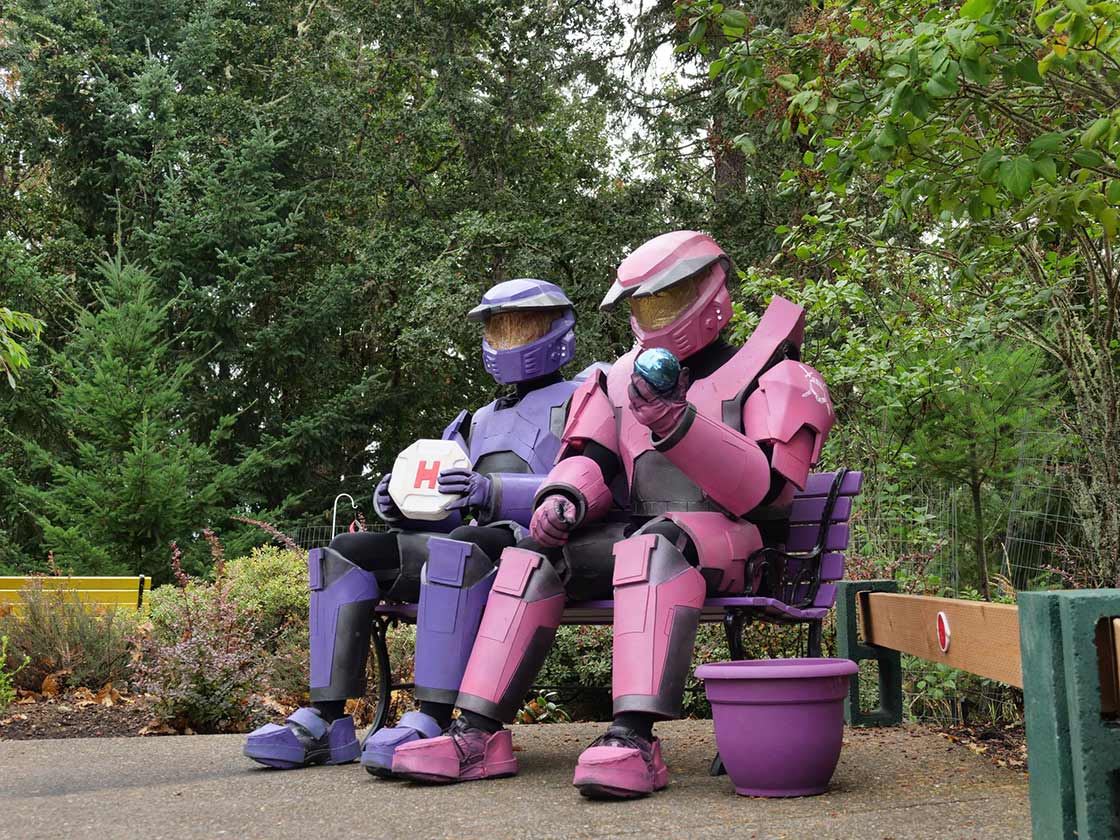 Tea for Two – @MegavoltService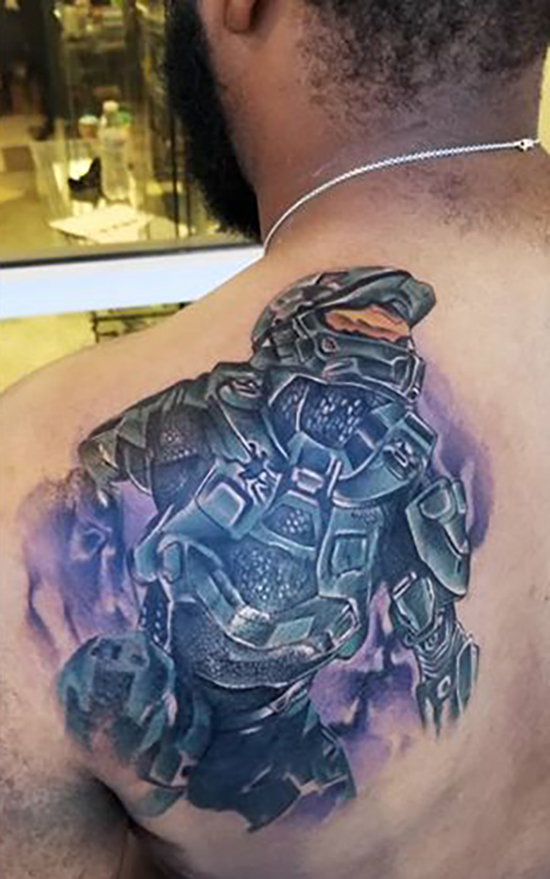 Master Chief – /u/william-quiceno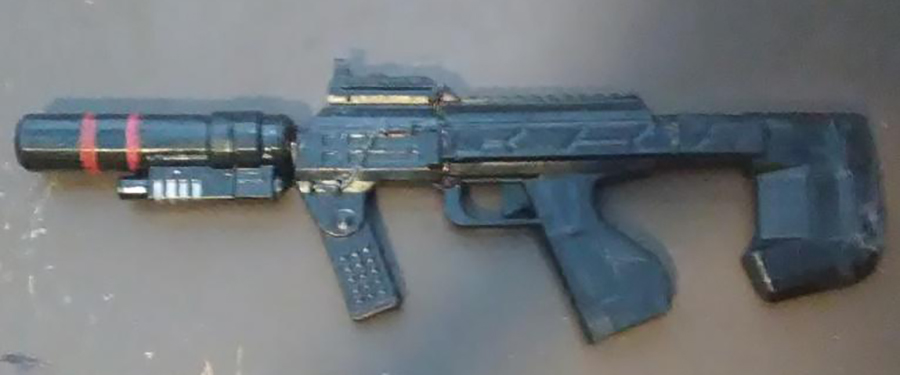 ODST SMG – /u/spoopy117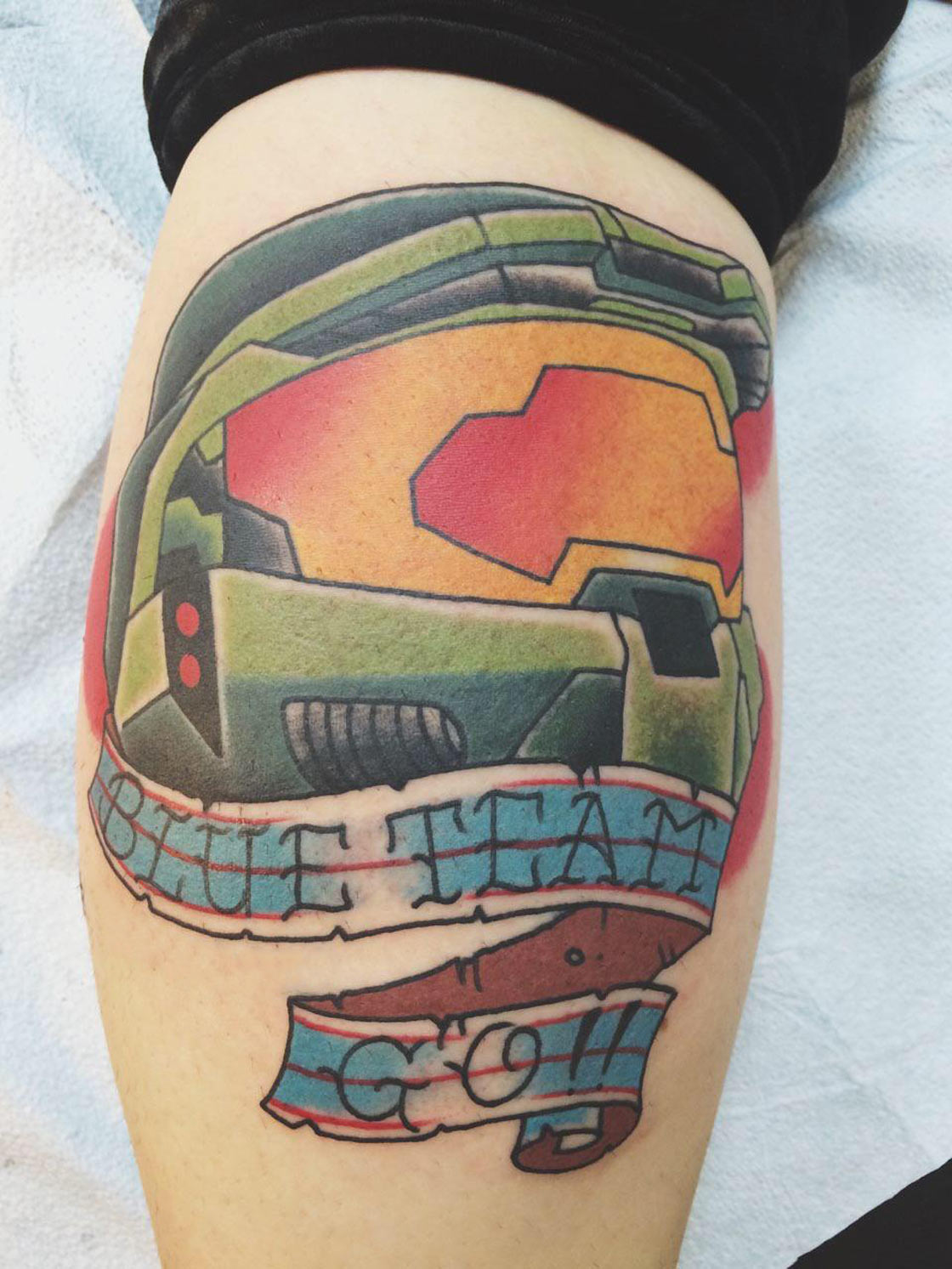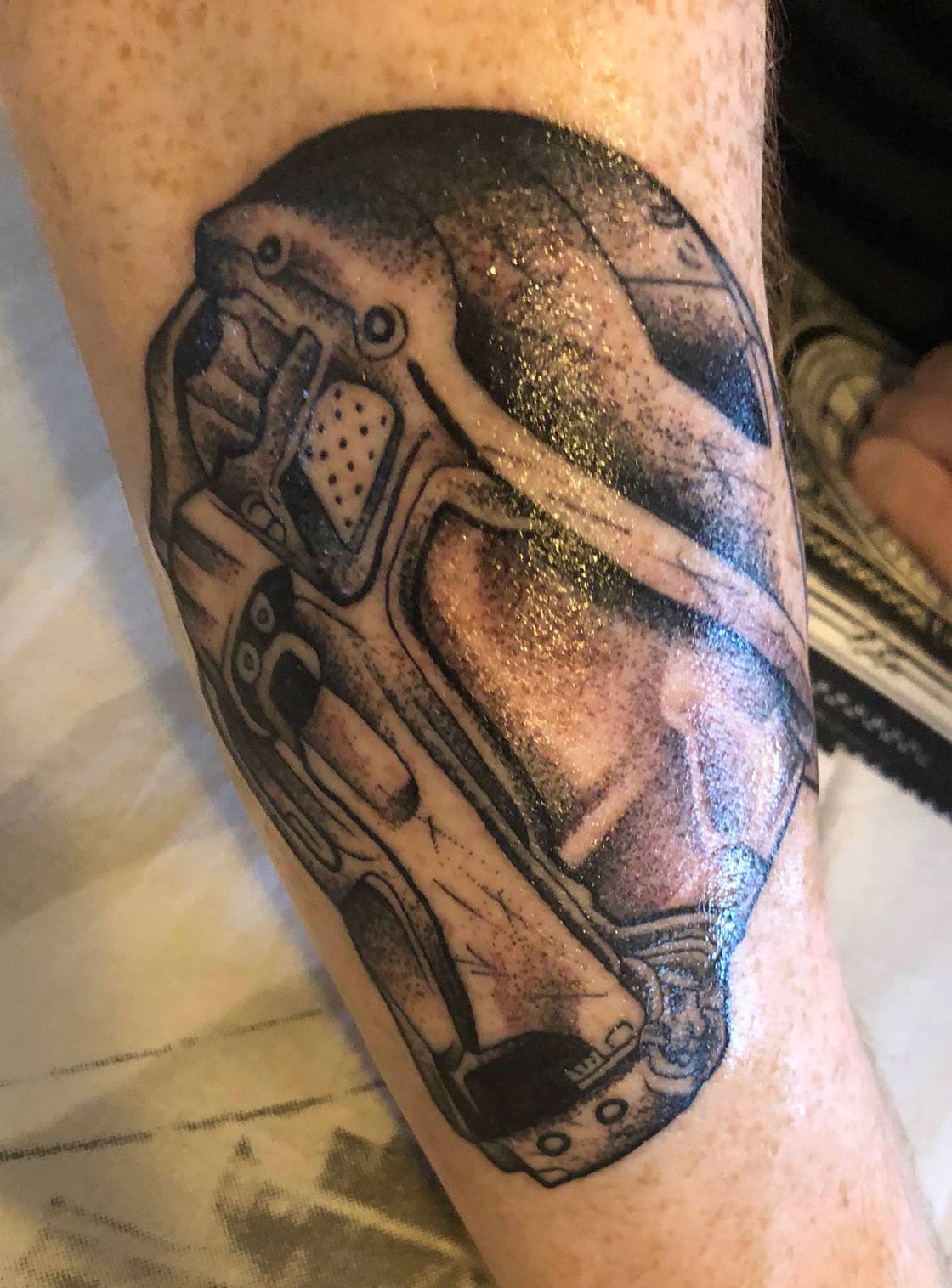 Homemade
You are about to see some absolutely delightful gems in this section! Including probably the most impressive arrangement of minifigures that I have seen to date.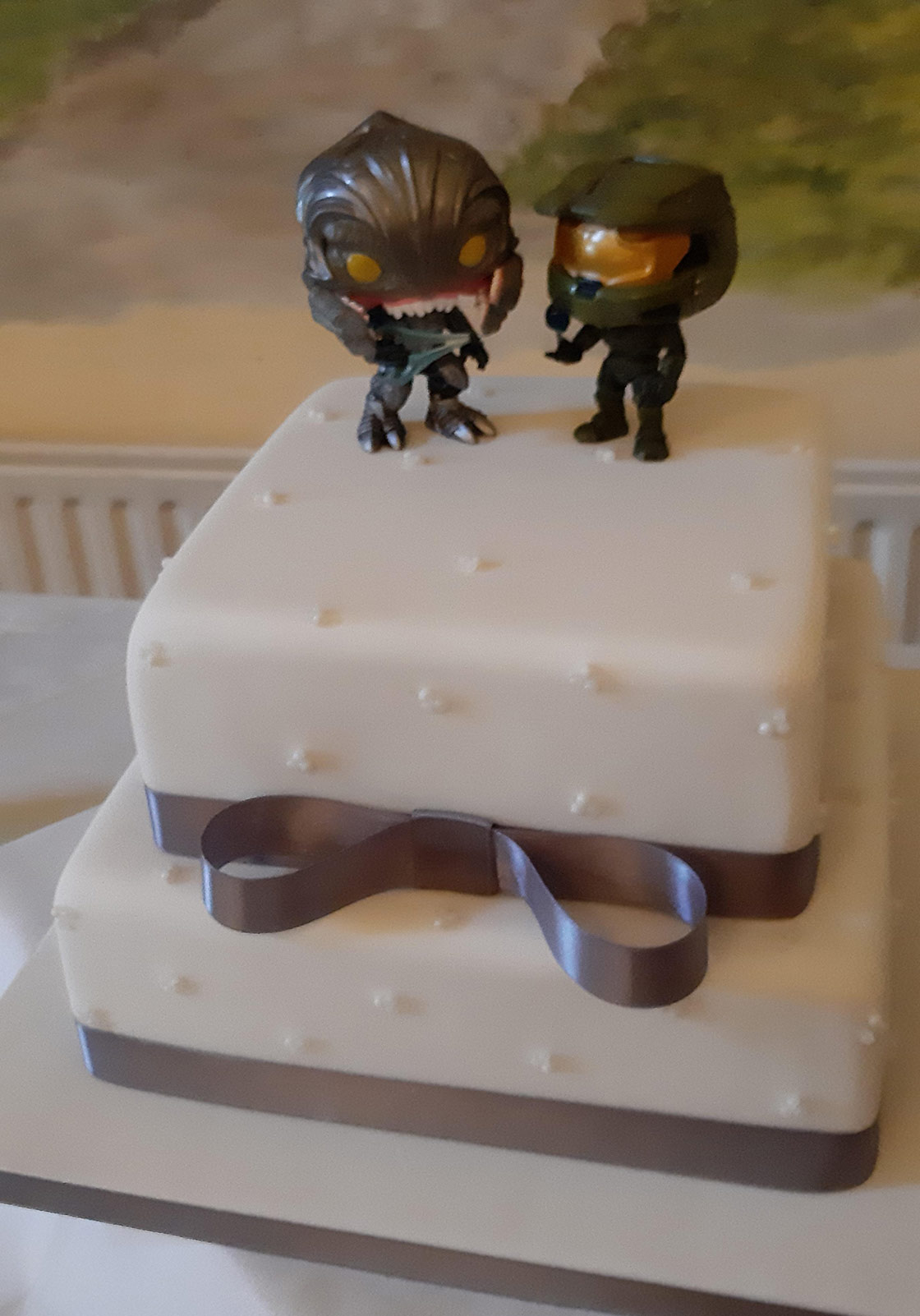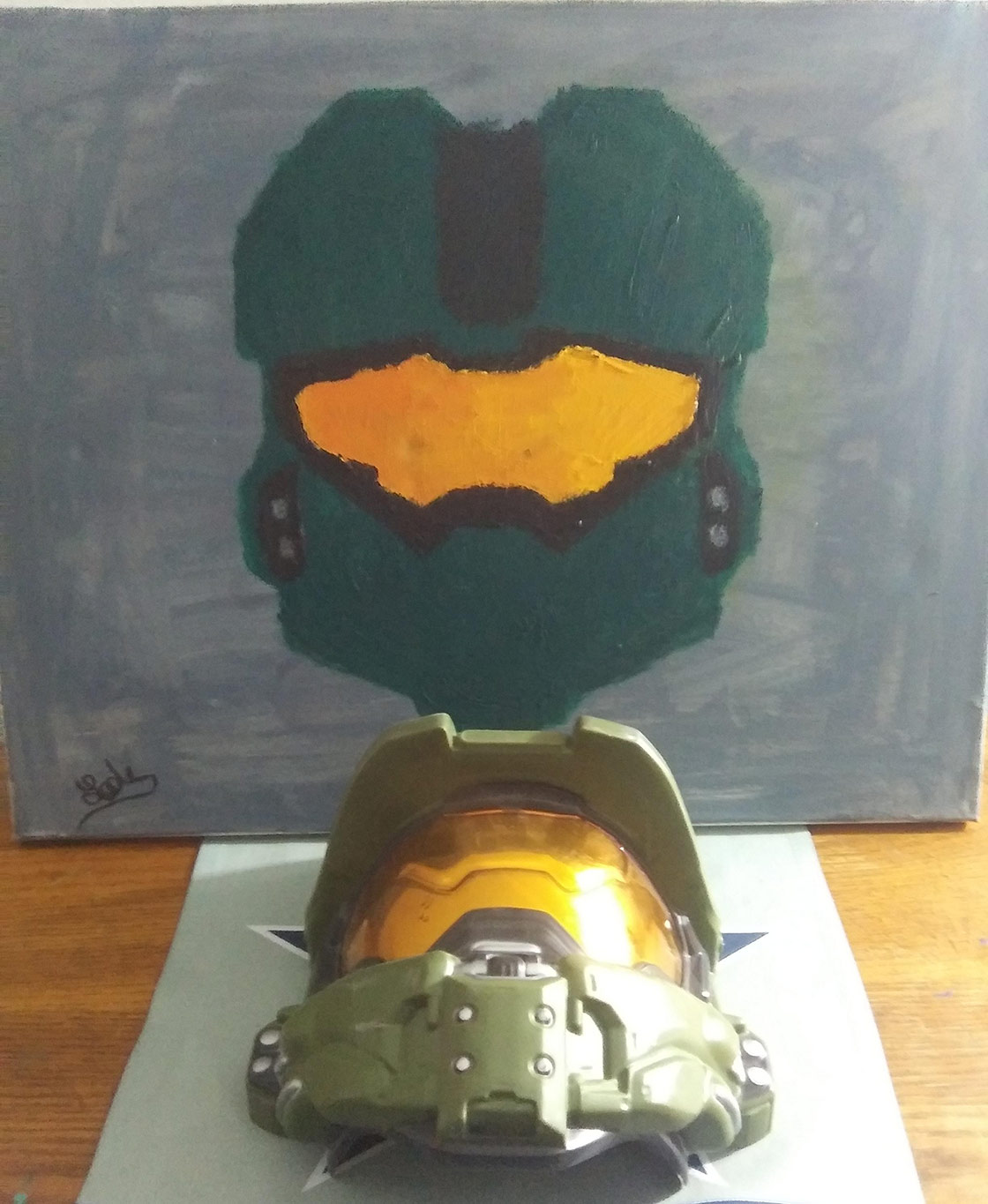 Valentine's Day – @Mooreshots1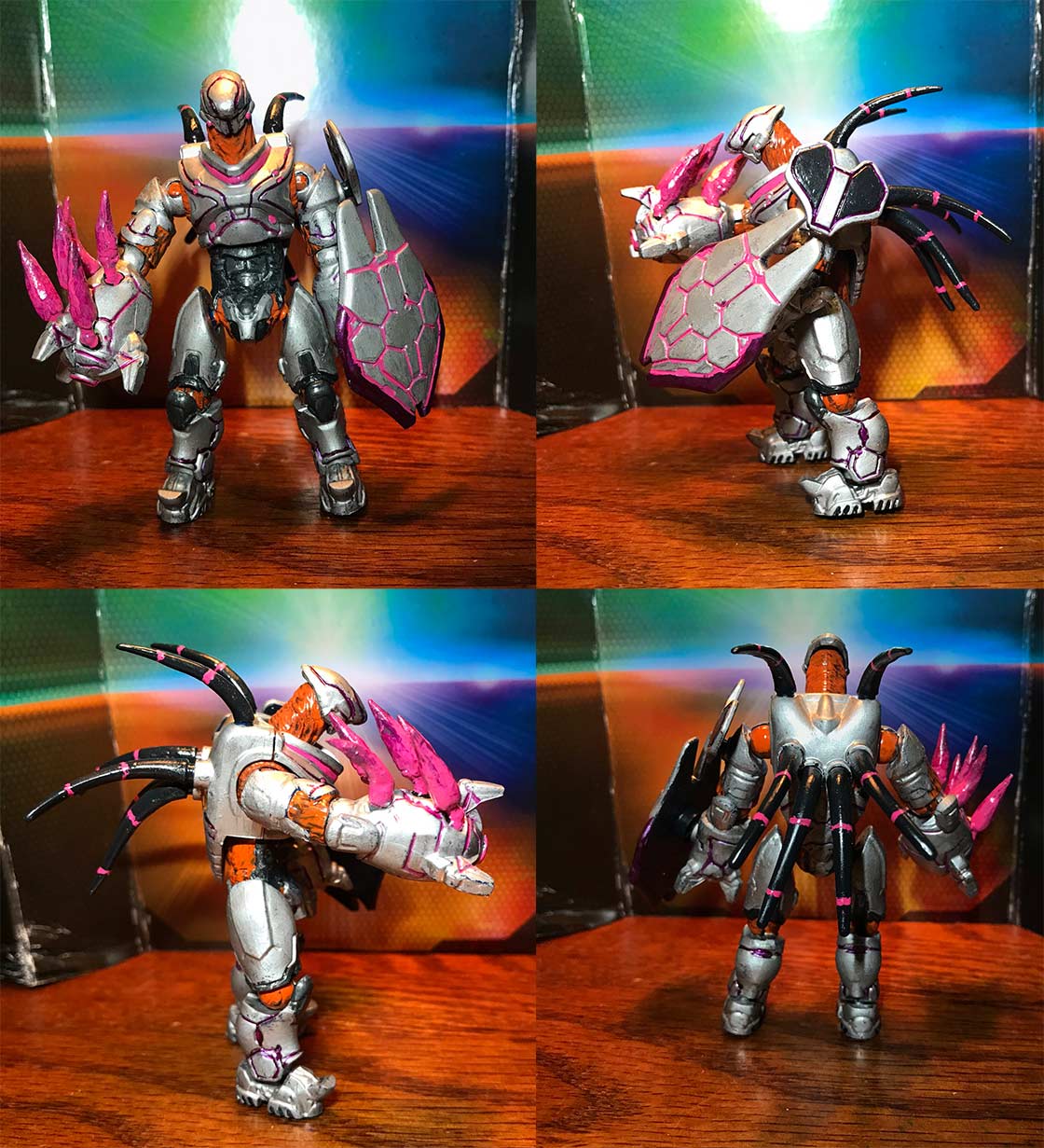 Blamite Hunter – @RedlineConstrux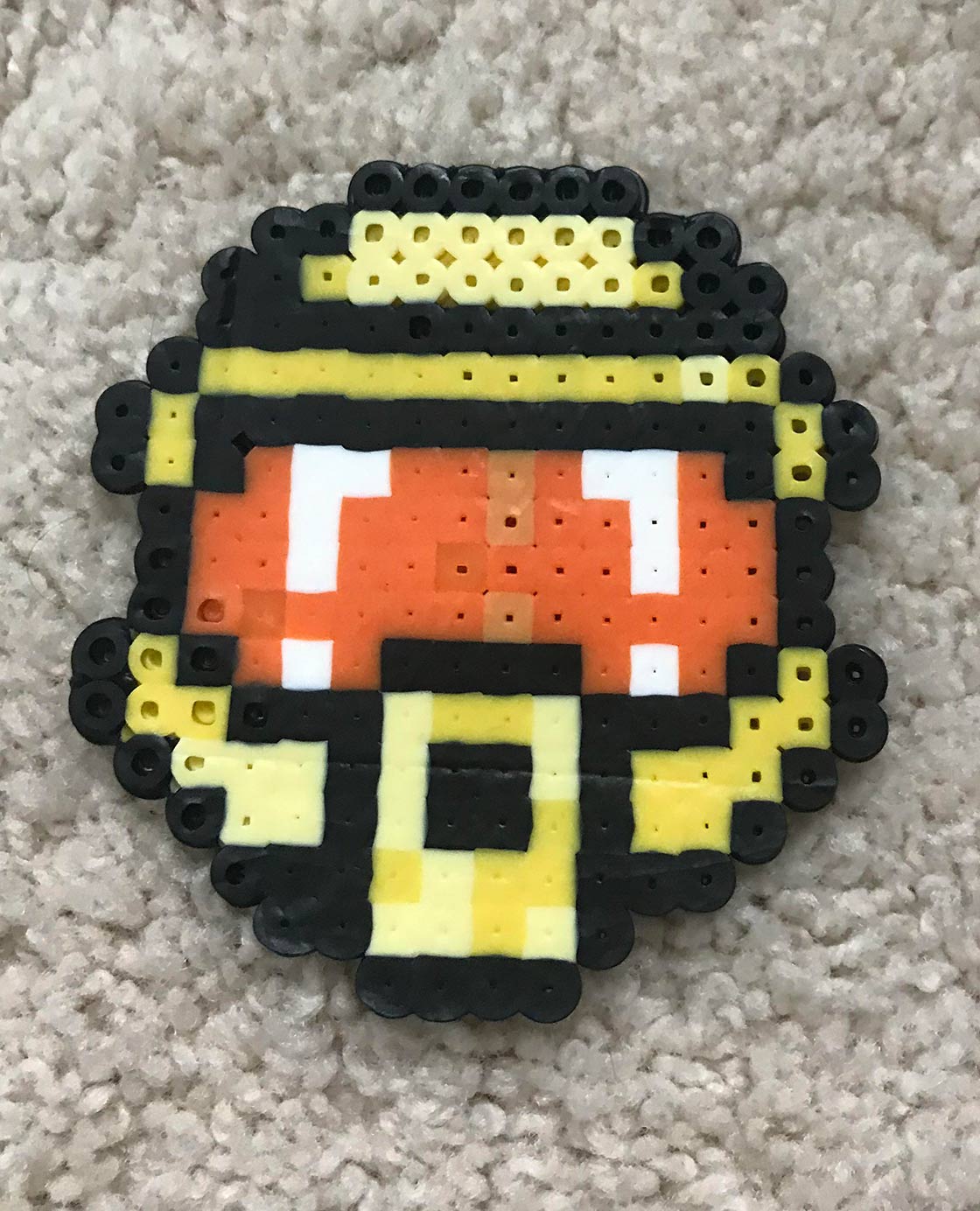 Helmet, Perler Beads – /u/TheGameMaster115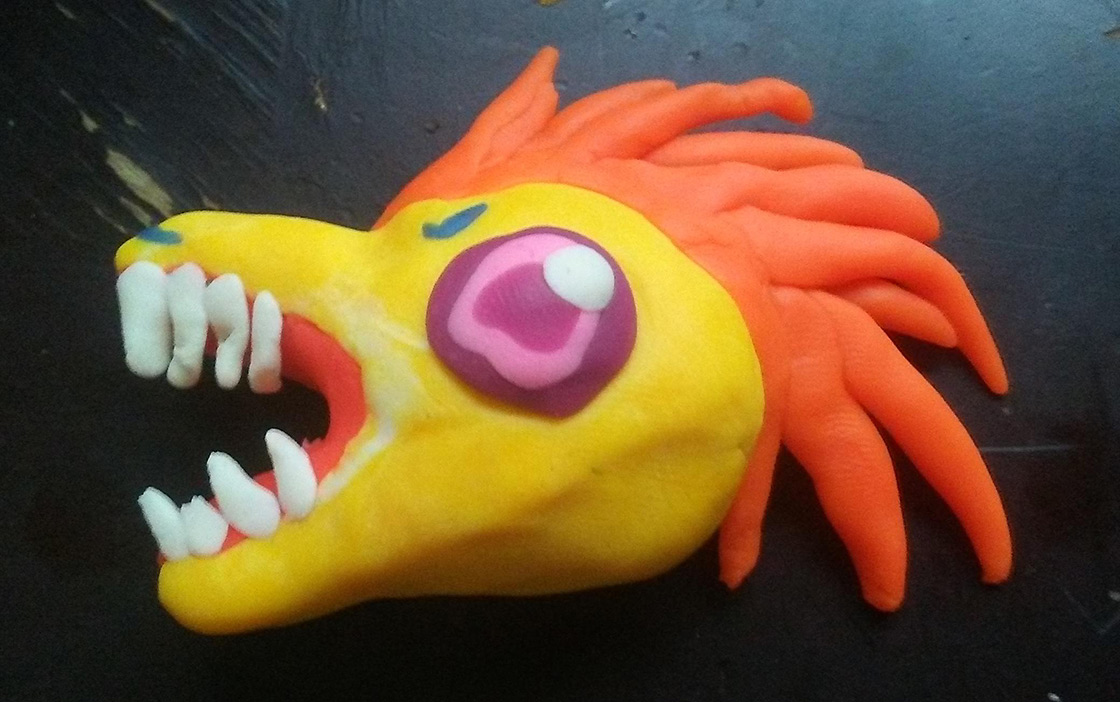 Jackal, Play-Doh – /u/Zoro-the-Ark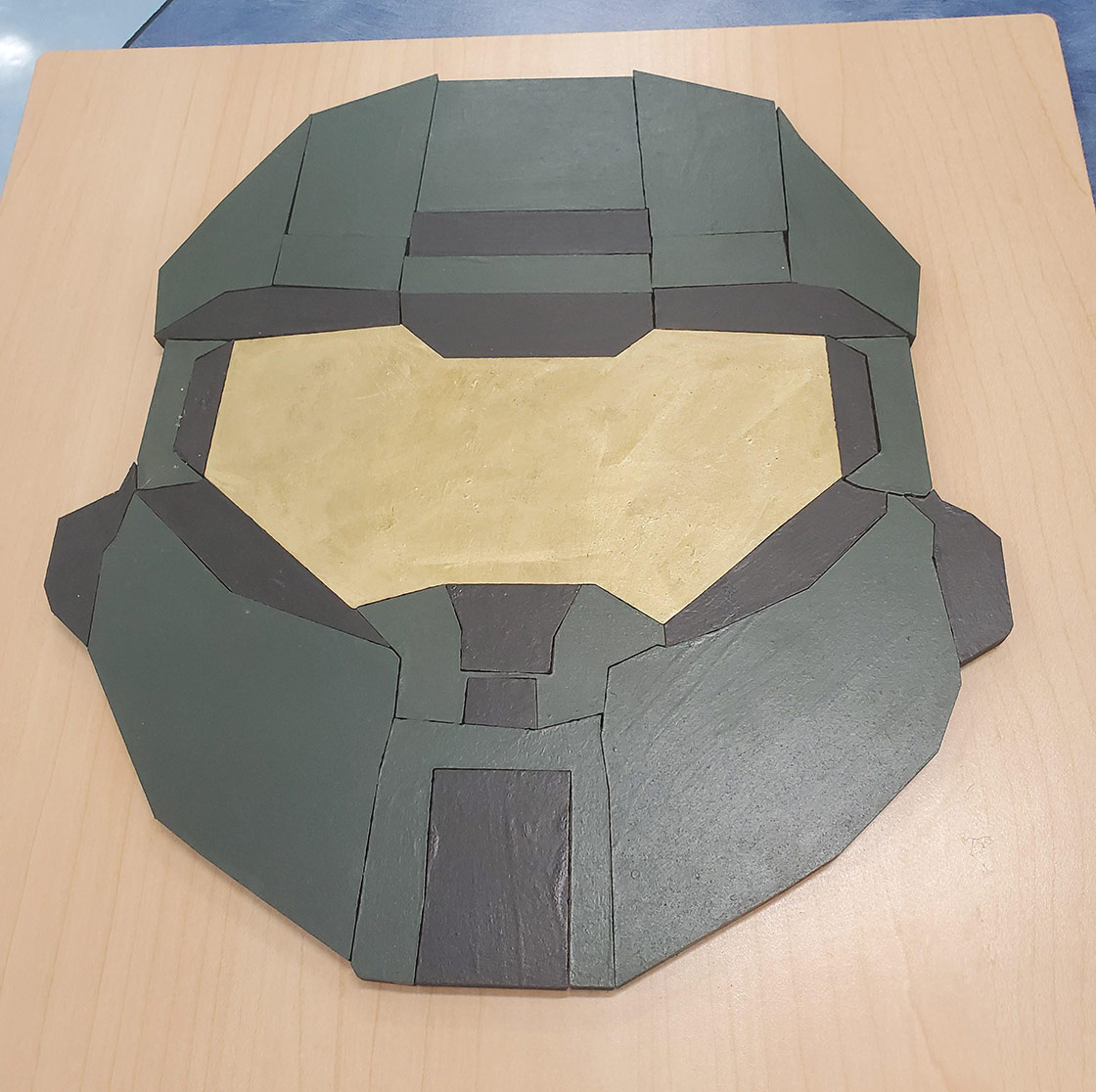 Master Chief – /u/xxvxdankmemelord69xx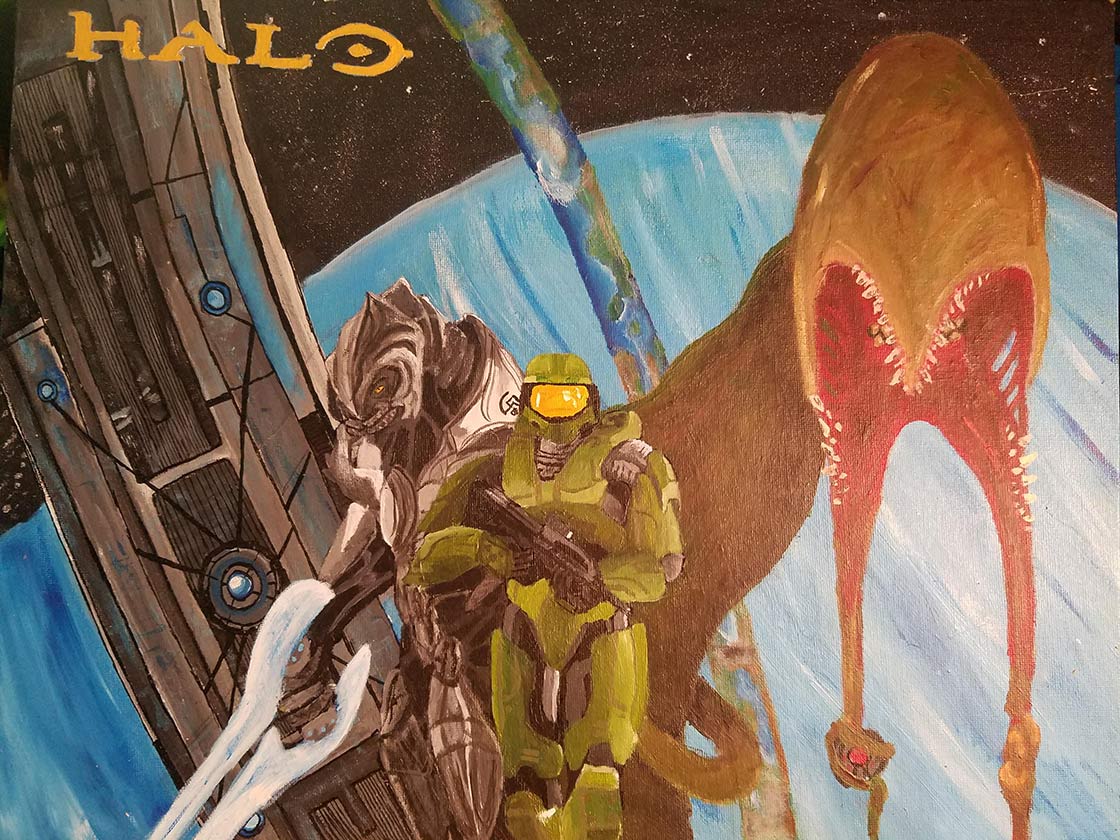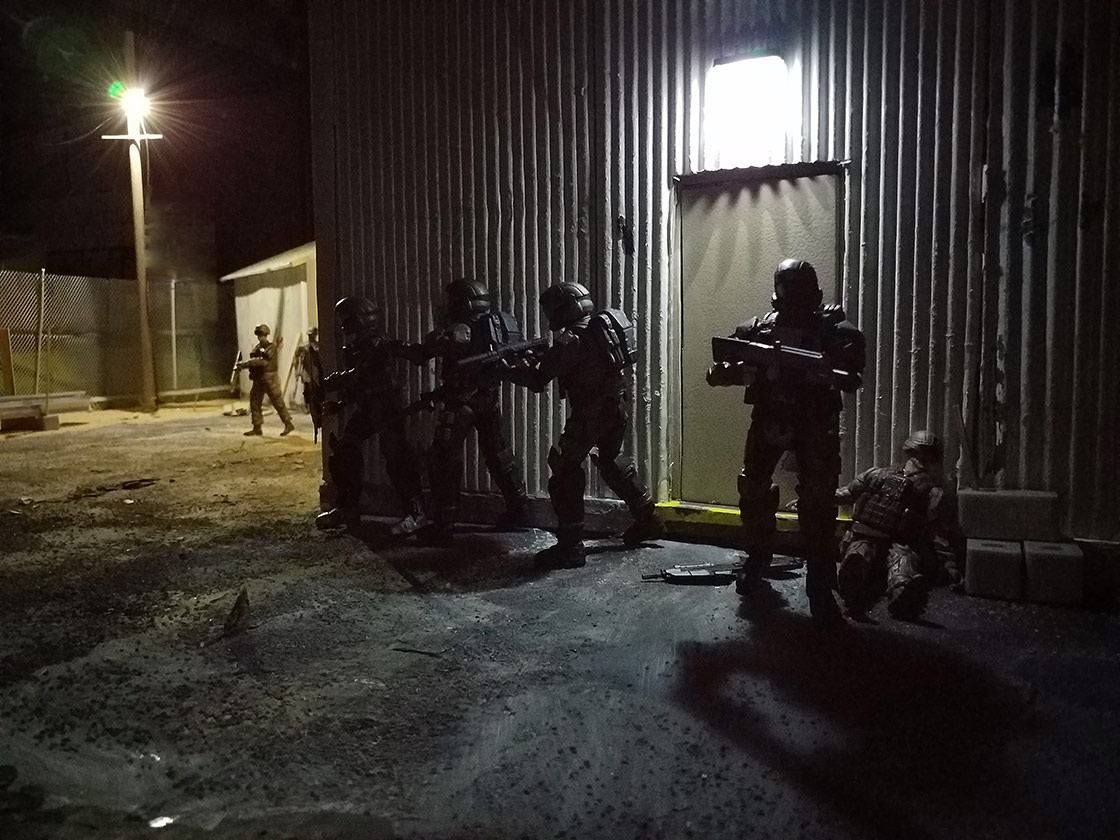 ODST Raid on Insurrectionist Compound – /u/asylumprophet
(Note: You really want to click the link and check both the daytime/nighttime albums for more pictures. They are incredible.)

Snapshots
These are in-game screenshots. I didn't even know you could do half of these things in forge. It's like magic!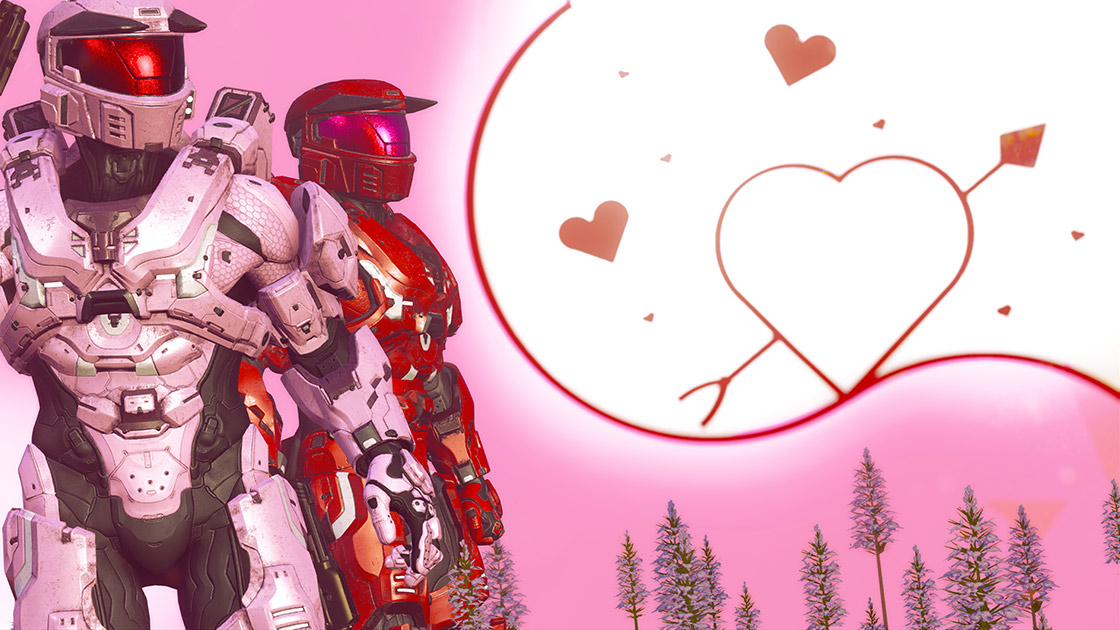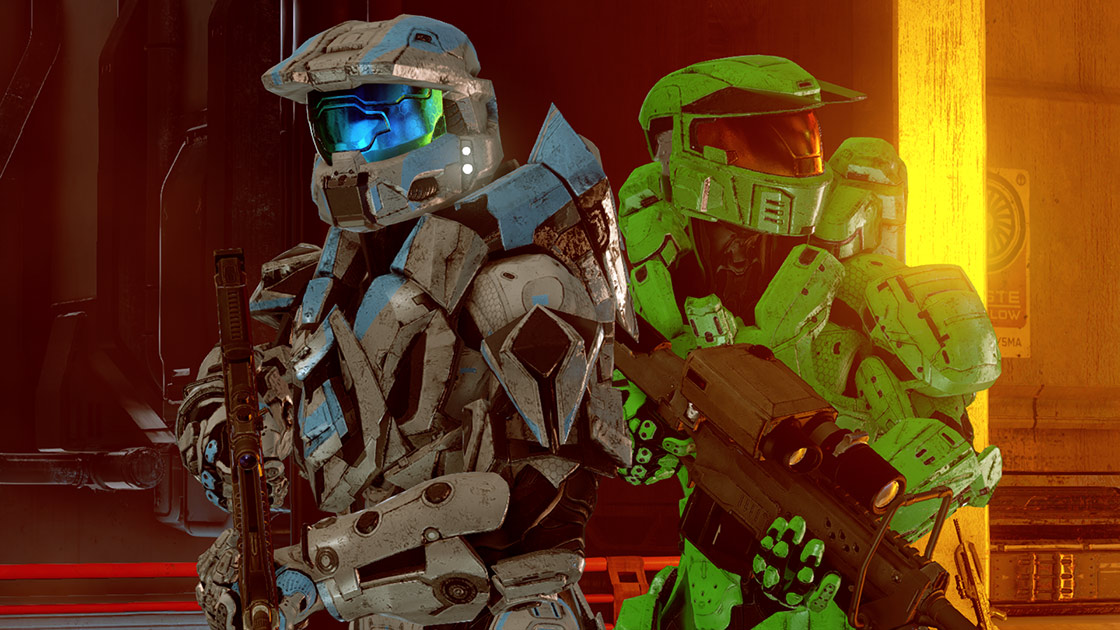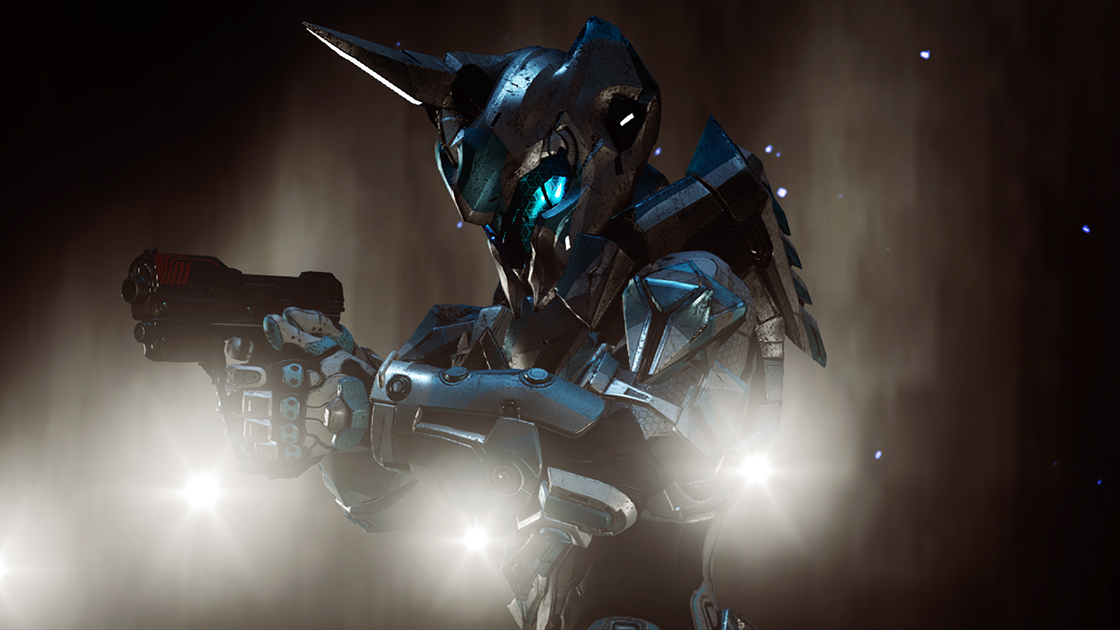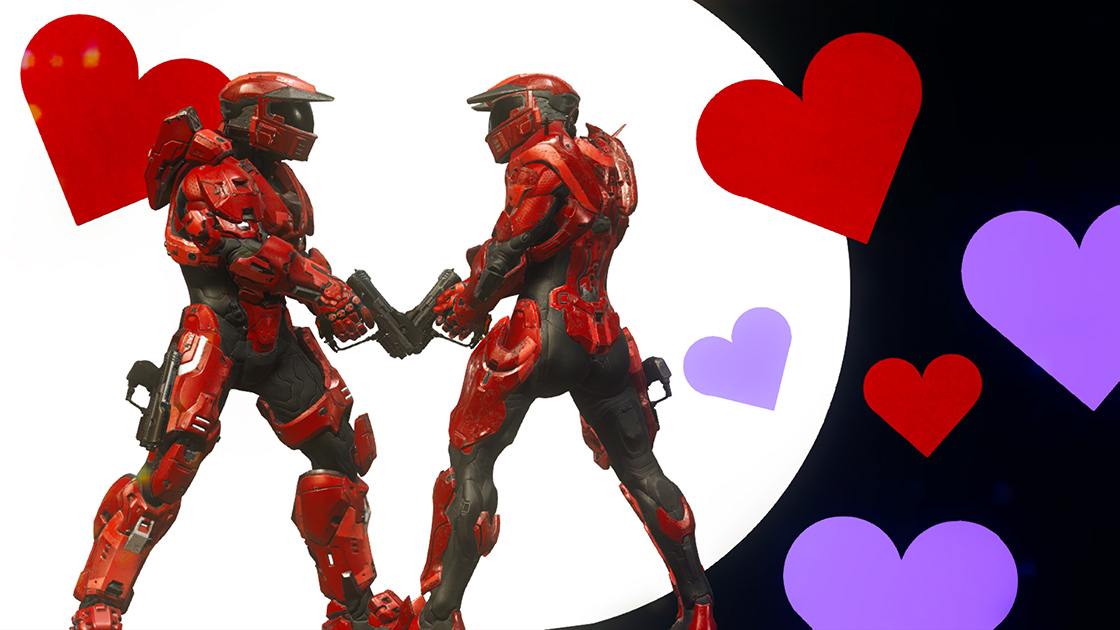 Happy Valentine's Day – @MrHaloArt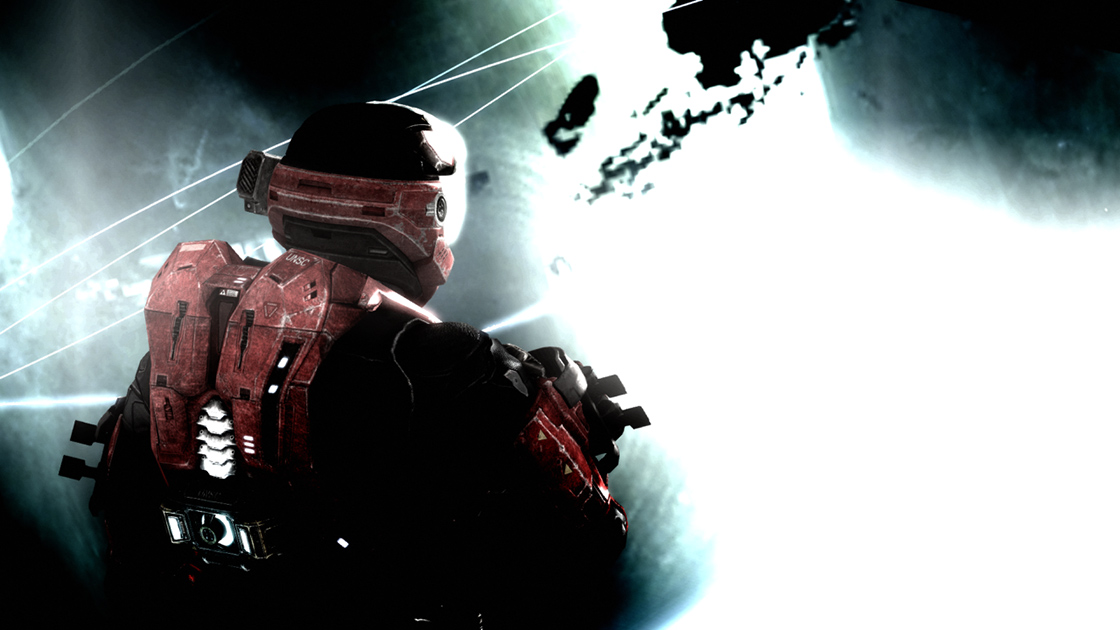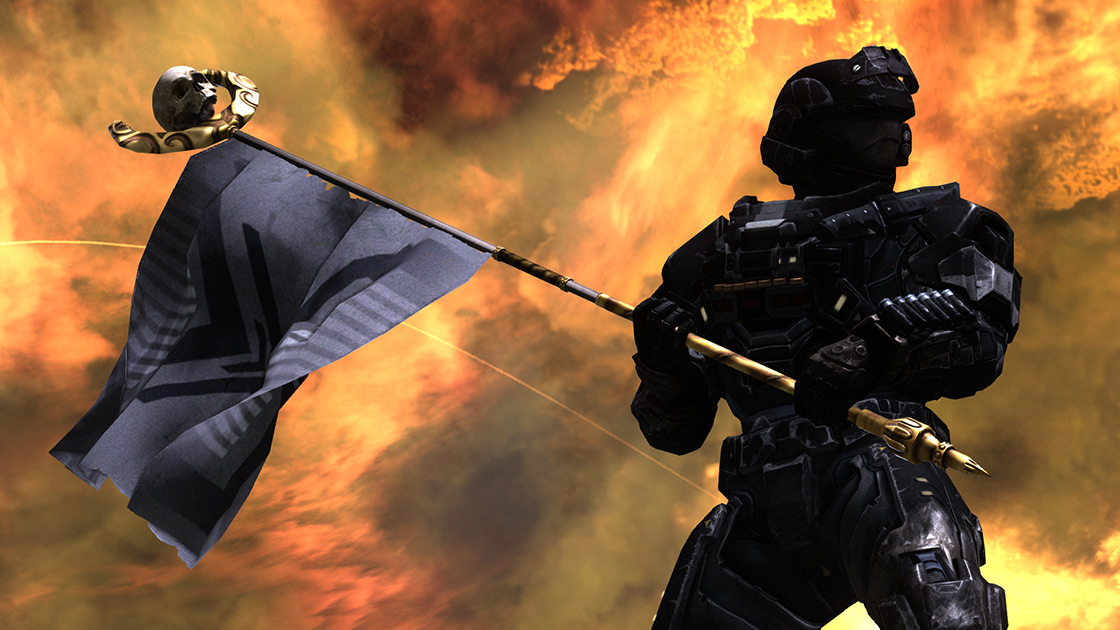 Capture the Flag – @MB_AngelOfDeath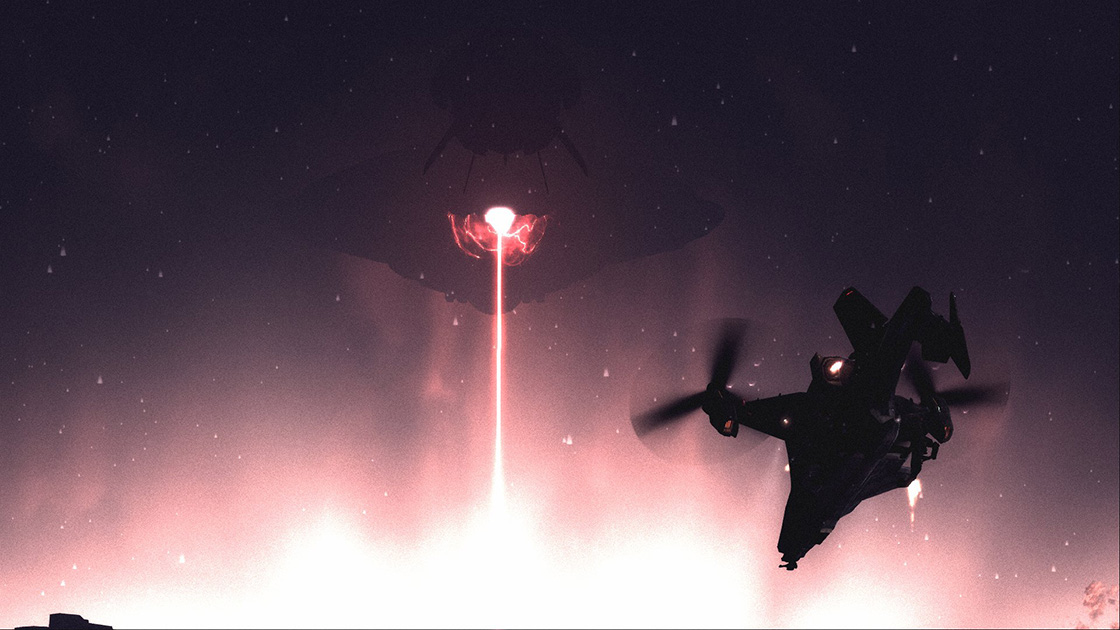 The Covenant Attacks – @kail_mic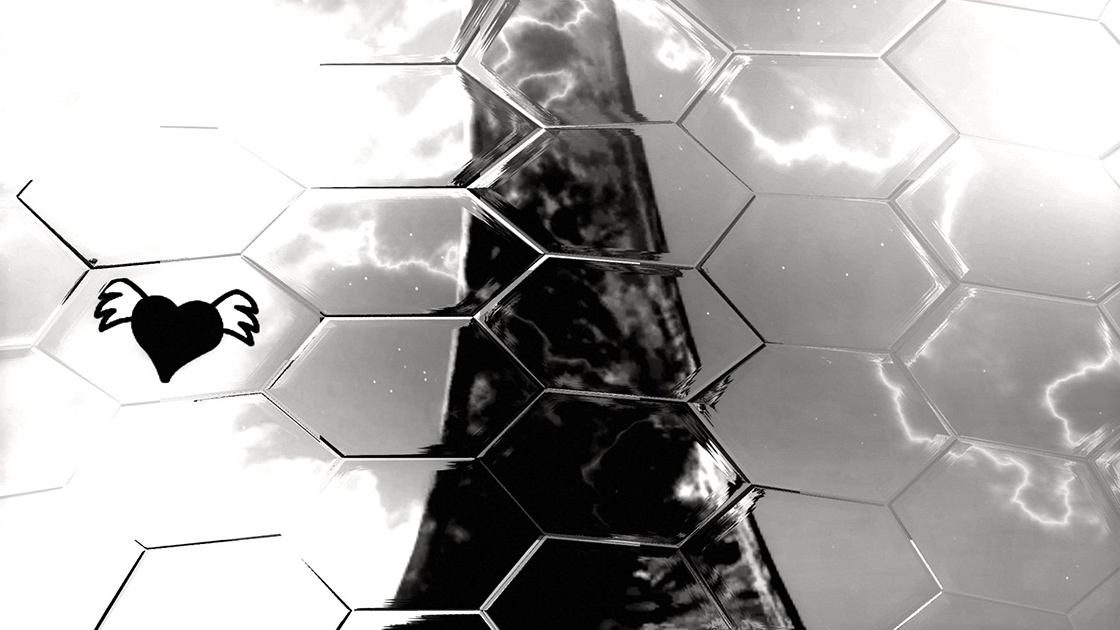 Sweet Rolls
Sweet rolls for a sweet day! Get your hot chocolate, a box of chocolate, and cozy up for some great videos.
This video by @Weeknight_BTC had me laughing at my desk enough that @ske7ch asked me if I was doing okay. Definitely gives goosing in Halo a new meaning. This is my favorite thing and now I really want to install this Goose extension.
I found @ZeroJGB86 and her speed paints last time and I'm glad I did! She recently posted a Cortana painting – check it out!
I will never not include a @PureGeniusLego Halo stop motion video when I find them. This one features a Hunter! And a Chief that can do gymnastics. These are always incredibly well done.
@BeachesPls edited together this montage for @BoucheNadir called "Lucid Dreams." I'm not sure about pairing a Blaze of Glory with camo but it seems to have worked so I guess I'm not one to talk.
I've never heard of these "piggyback challenges" but @RocketElijah and @rocketslothluke are madmen. They played through all of Halo 3 while piggybacking each other through the whole thing. It's a longer video but I watched the whole thing because I like silly shenanigans and I'm impressed.
Petits Fours
In the pantheon of Valentine's Day treats, this would be the box of chocolates – you never know what you're going to get!
Doodle's Snickers
I stumbled across this one quite by accident but I am so in love with these pictures. I made Master Chief my phone background IMMEDIATELY upon finding this and believe me, it's A-M-A-Z-I-N-G. @KaylesFails, I really hope you do more of these!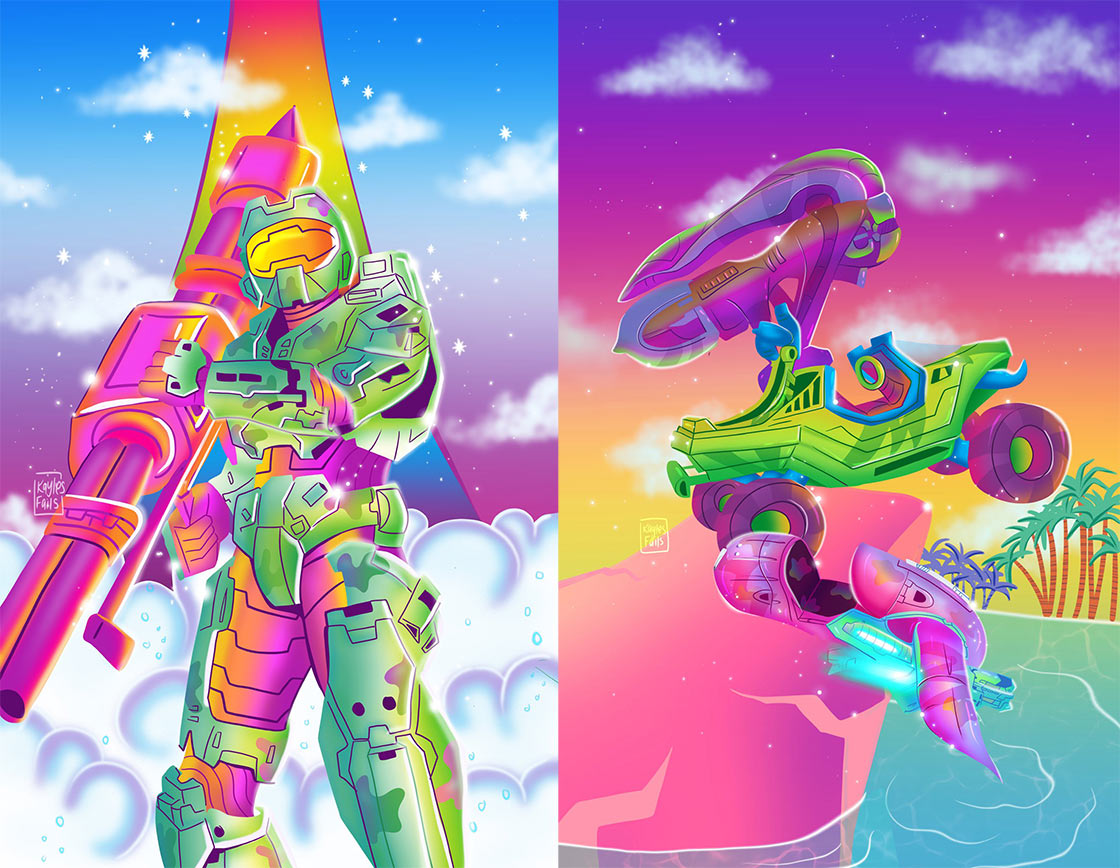 Fin
With that, I am putting a bow on this blog and calling it a day. And by "day" I mean I'm going to go finish my coffee and enjoy the Valentine's Day cupcake we got from the studio! 🧁
If your content is somewhere in this Spotlight, please don't forget to fill out the latest form here so you can be added to the list to get your Fire Unicorn Nameplate for MCC and AR skin for Halo 5. Bonus: If you have an Instagram account, you might find yourself featured on our weekly Instagram Spotlights on the official Halo account. 👀 Until next time!
Ciao! xx
–Sam