Some days, these intros write themselves. Today is not one of those days. The rest of the Spotlight is actually completed at this point but I'm still not totally sure what exciting information I can impart to you all as you get ready to pore over the fruits of the community's labor. So, I won't spend a lot of time on the intro and we get right to the sweet selections for this week's Spotlight. See you at the finish line!
CRÈME DE LA CRÈME
I've seen a fair few pieces by @Spartan_Mandy now but this one especially caught my eye. The sadness from Cortana is almost palpable. This is simple, yet touching and I am in love with this work. I also really enjoy seeing the progression in skill over time since the last Cortana piece we've seen from her.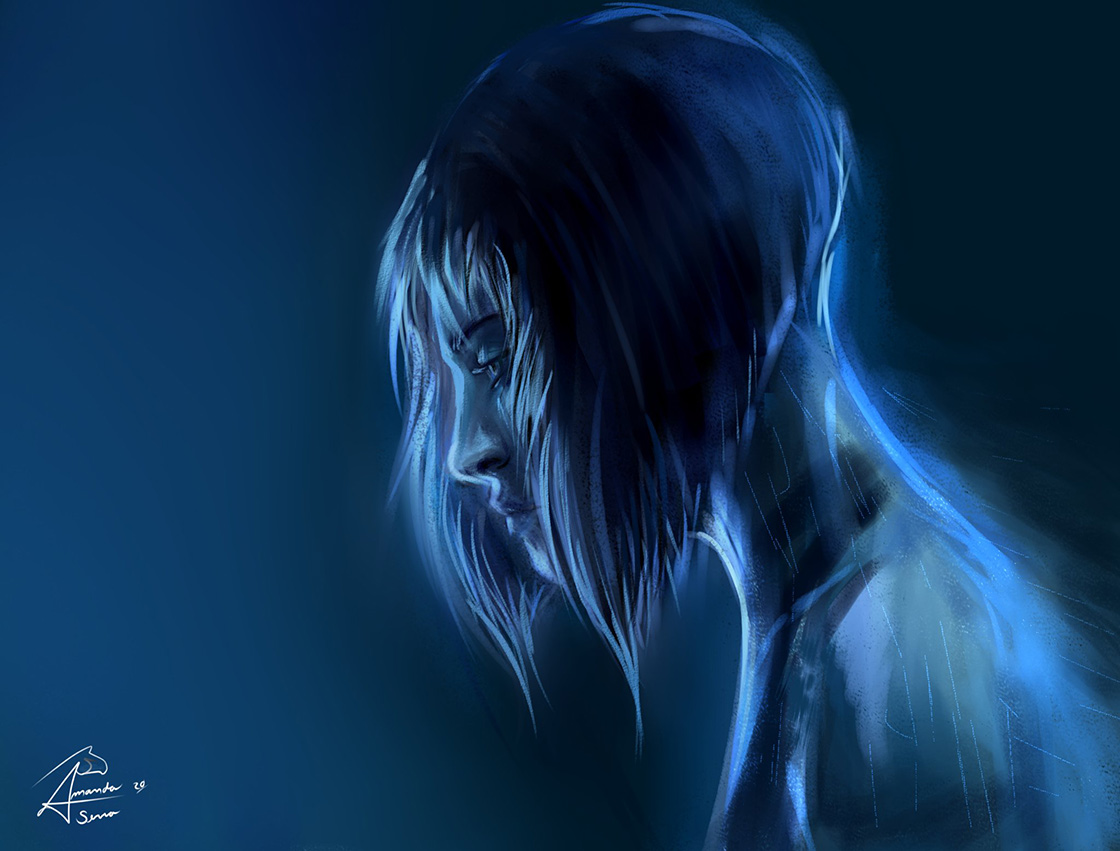 Snack Break
While I was digging around for this week's soundtrack, I stumbled upon AshGuitar on Youtube. He has covers of some video game things and other fairly popular songs. One of them just so happens to be the Halo theme and so, he finds himself here in the Spotlight!
If you play guitar and have been wondering how to get good and play the Halo theme, Ash actually put together a tutorial video which I thought was really awesome. You can check that out too!
Snicker's Doodles
Now that I've got some pretty good Halo tunes going through my head, let's look at some pretty awesome Halo art to go with it!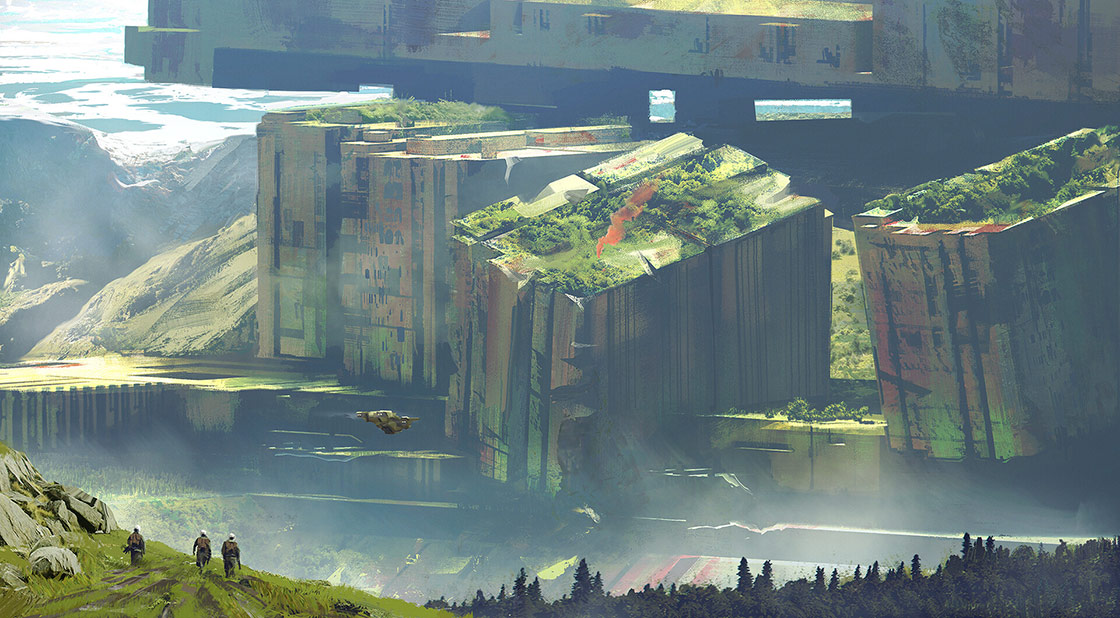 Forerunner Installation – Martin Parker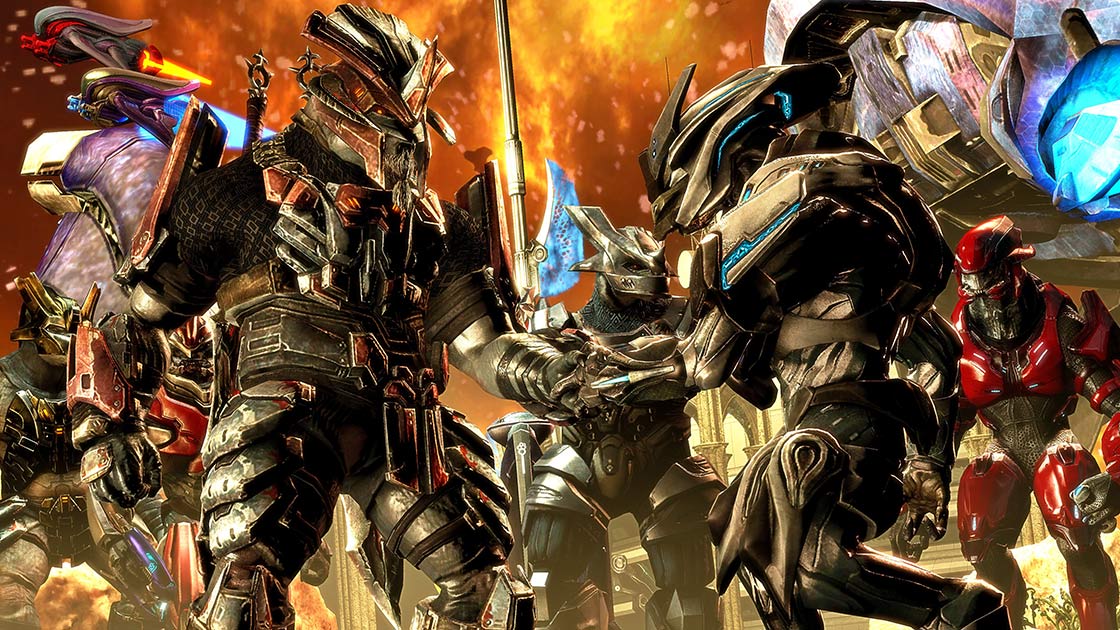 Settling the Score – @legion716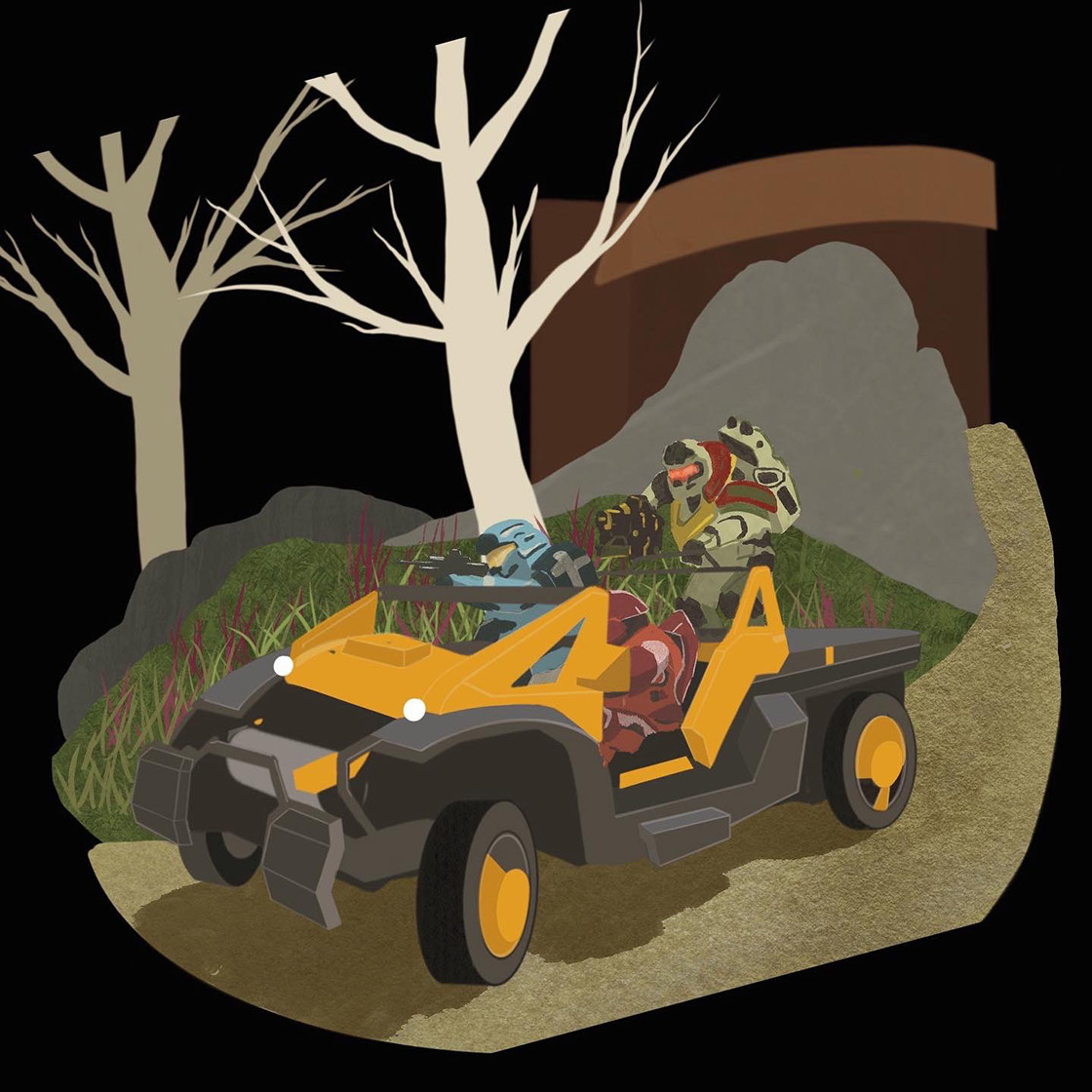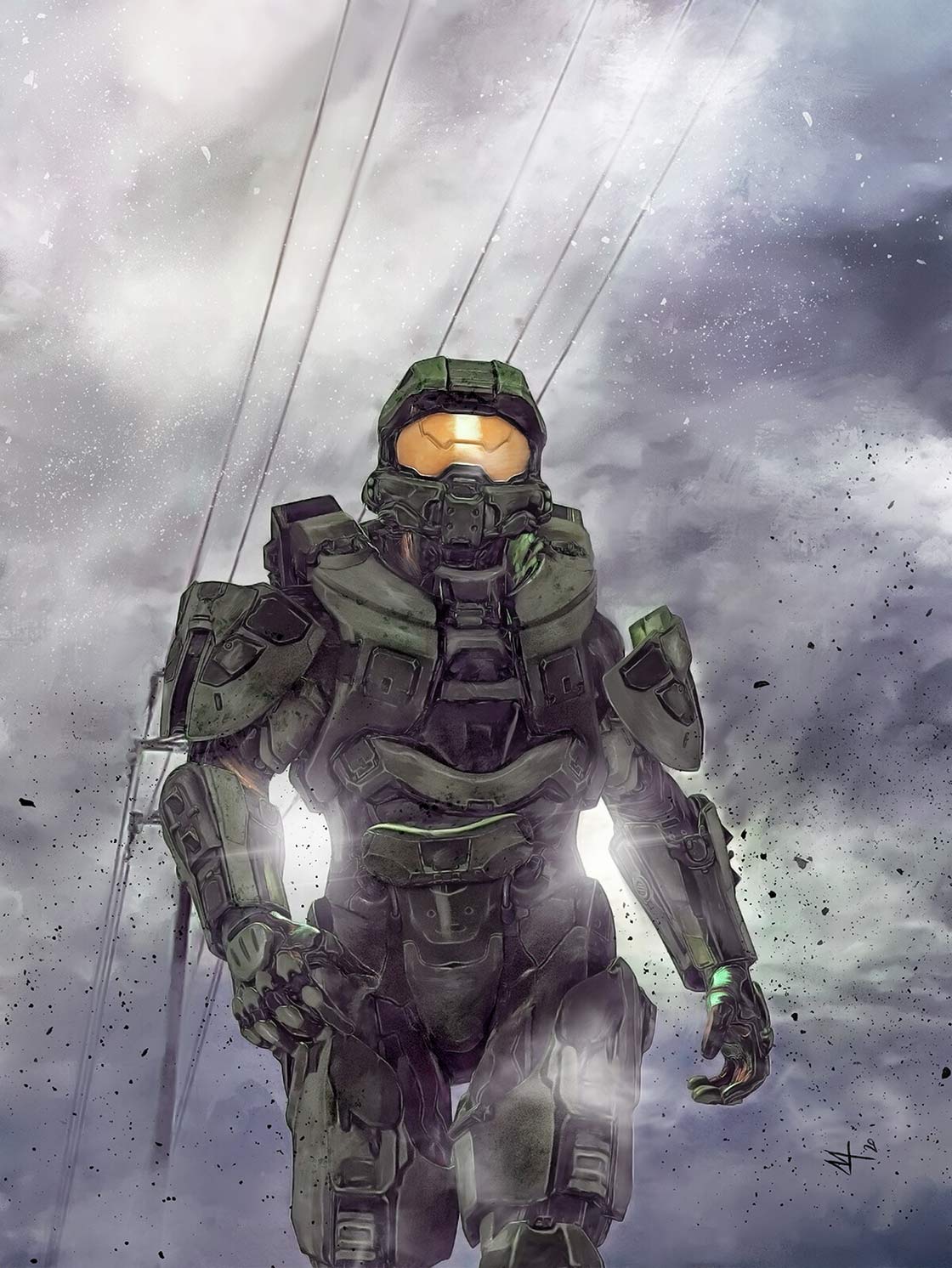 Halo Tribute – @marcoturiniart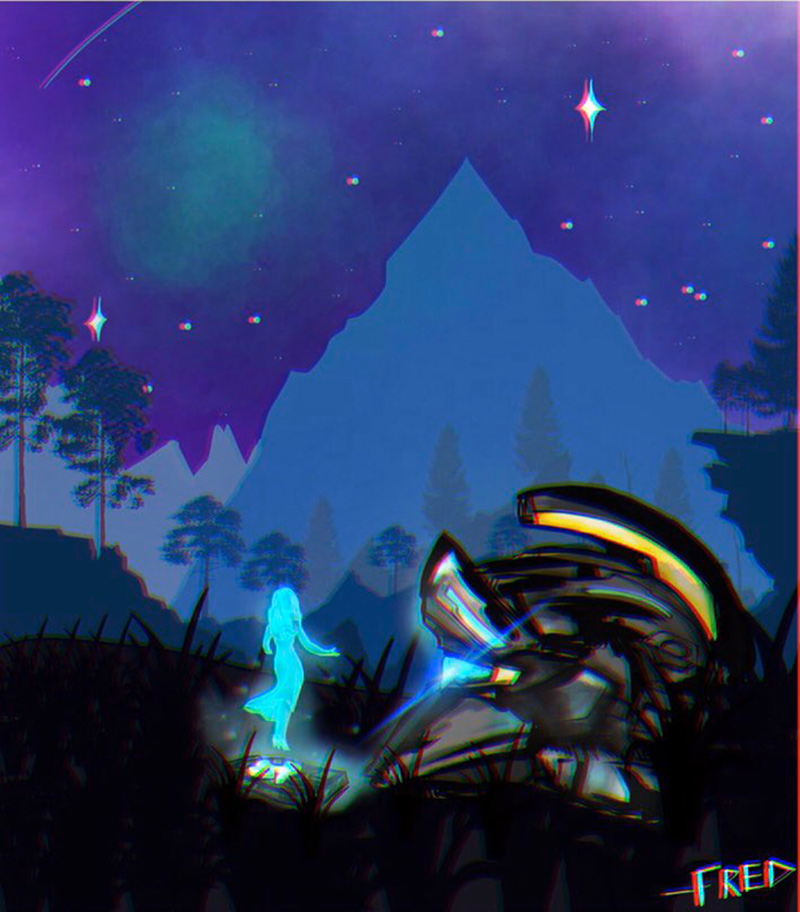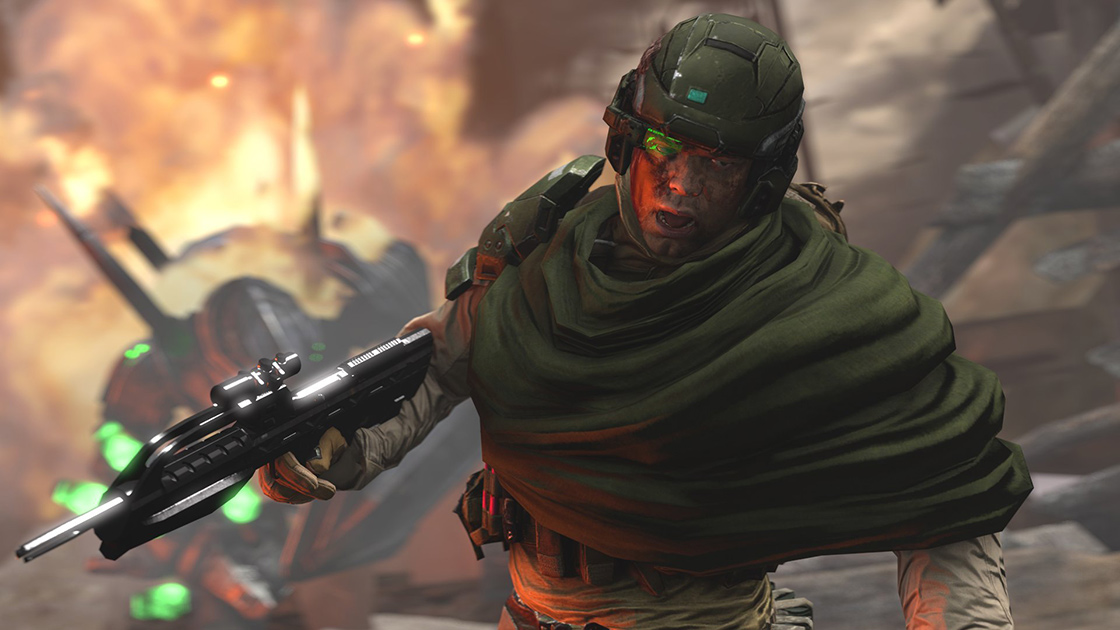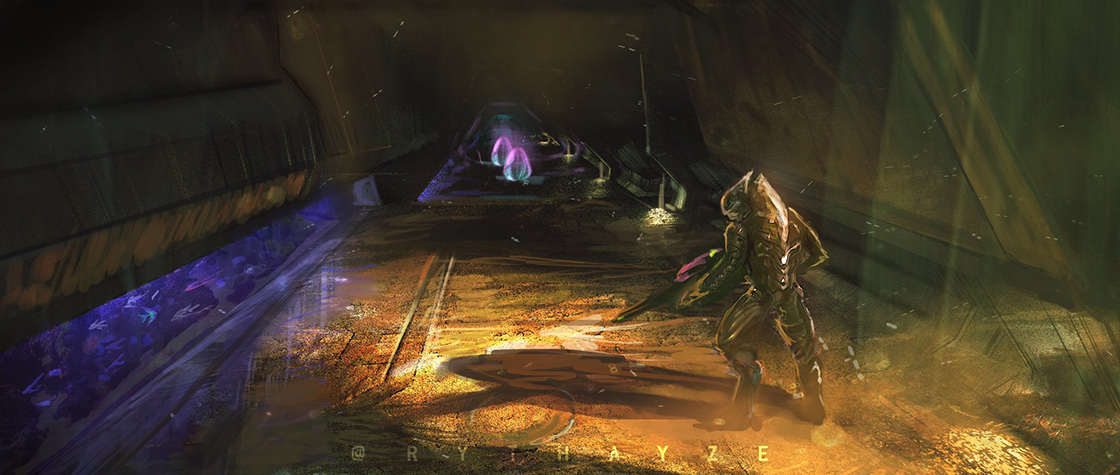 Forerunner Aquarium – @Rythayze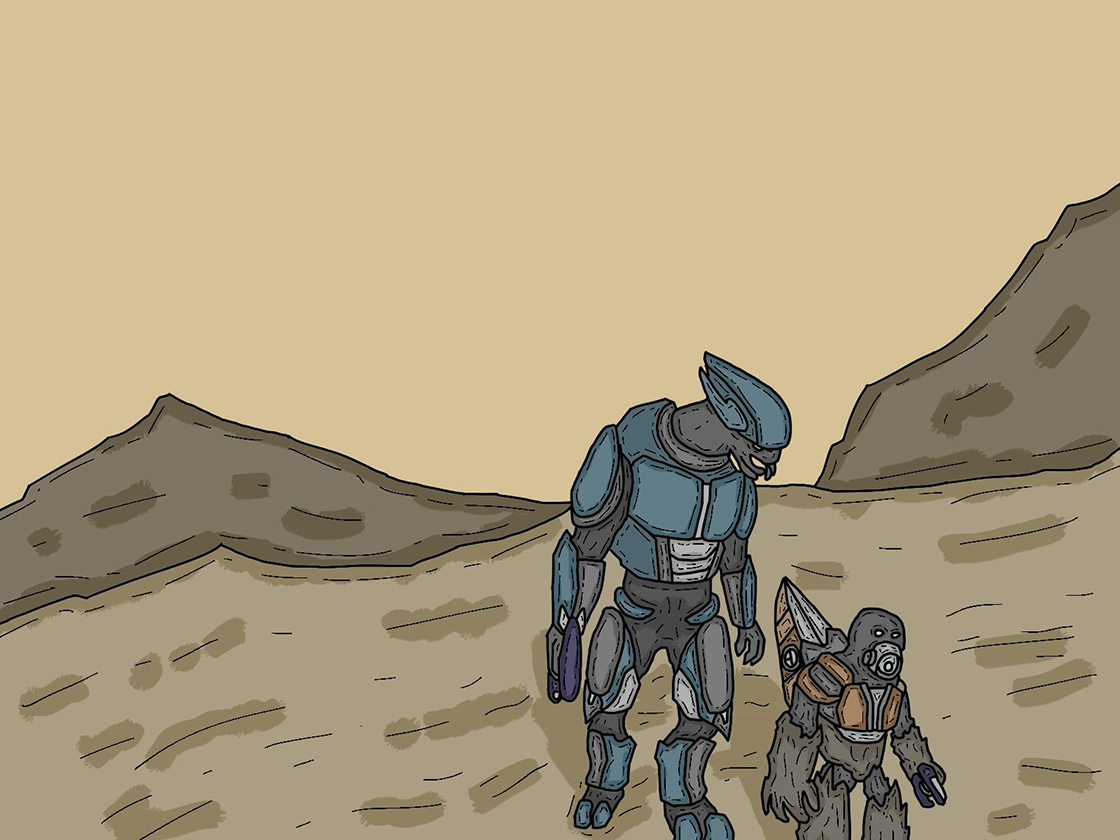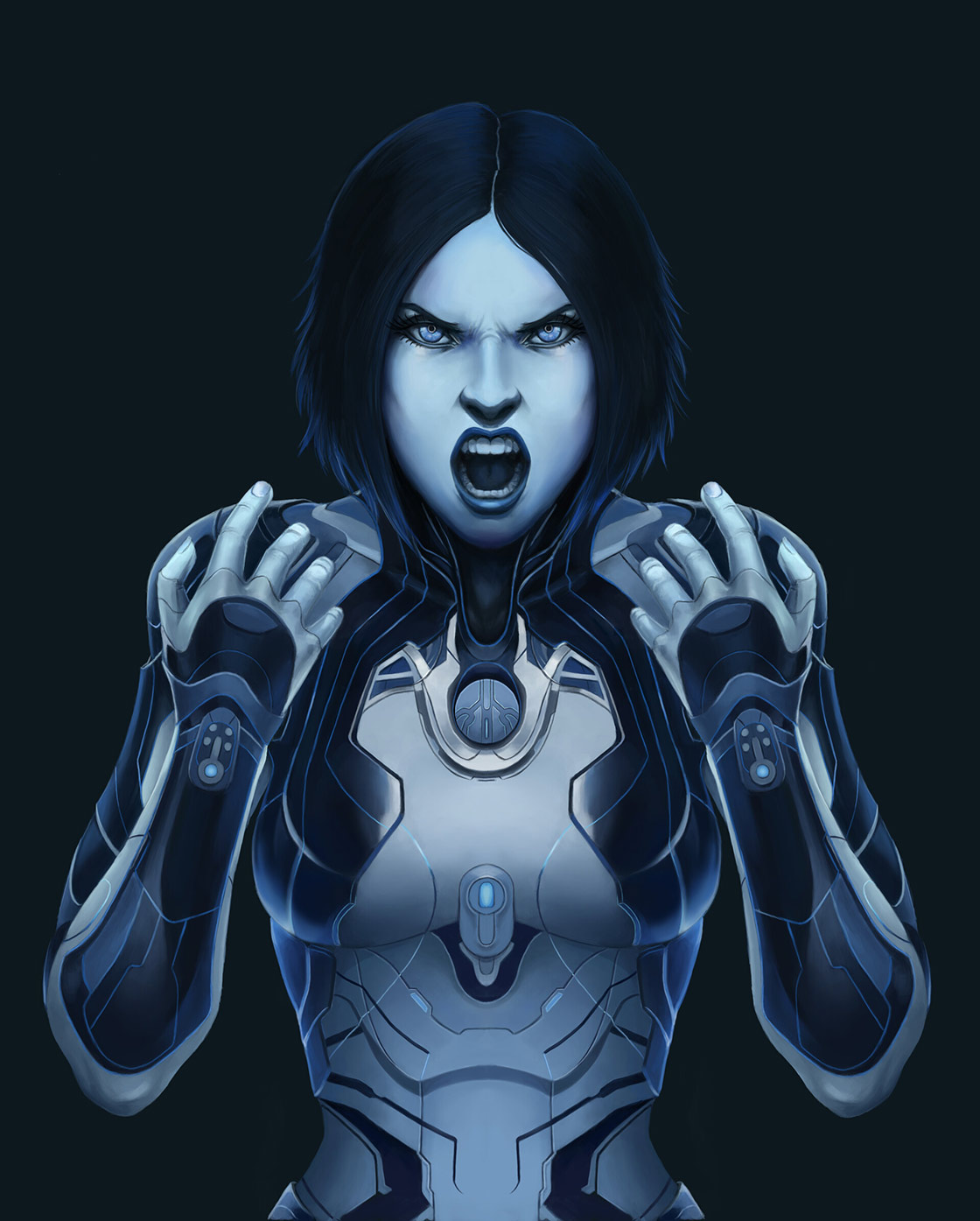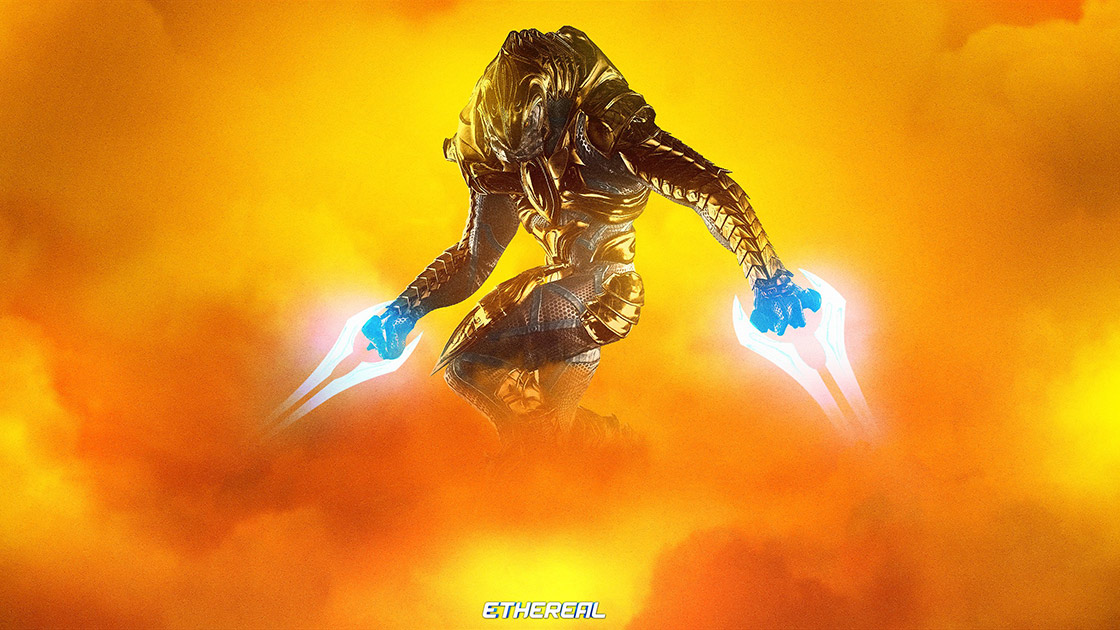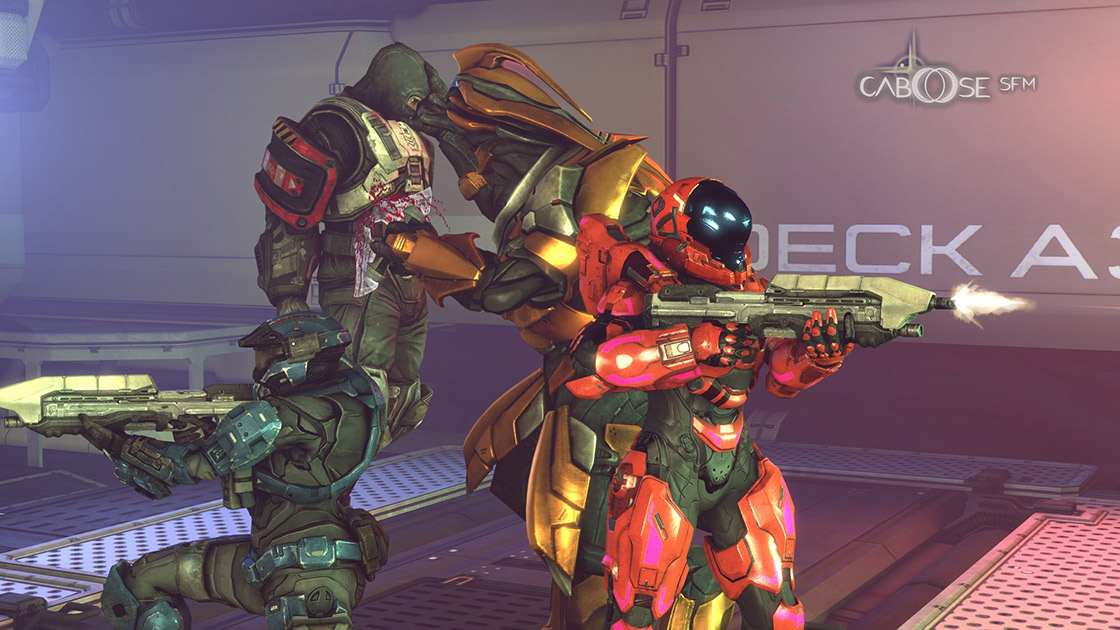 Fireteam Delta and Rtul 'Drarum – @caboosesfm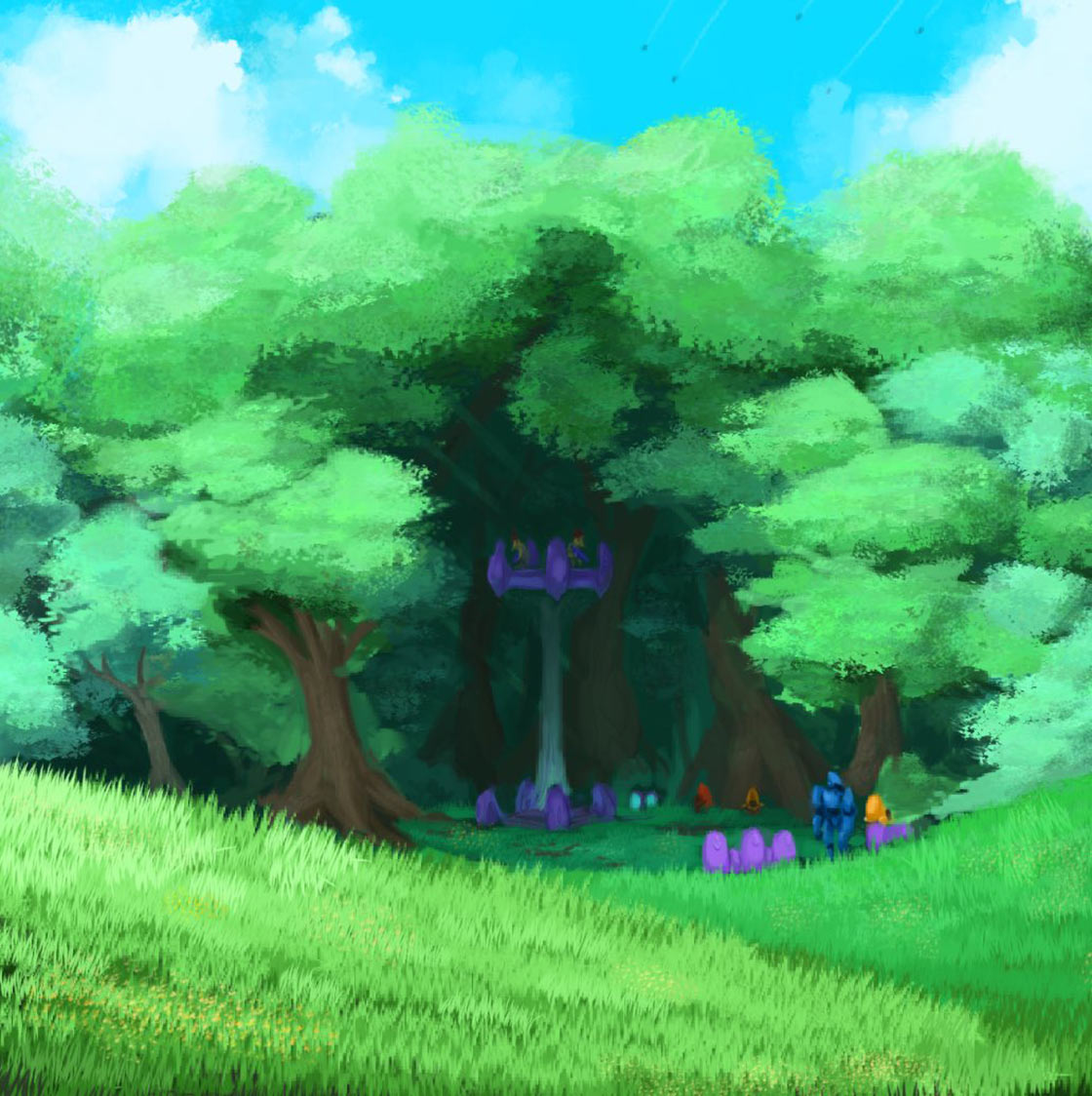 Jogger's Ambush – @chrisobrooksart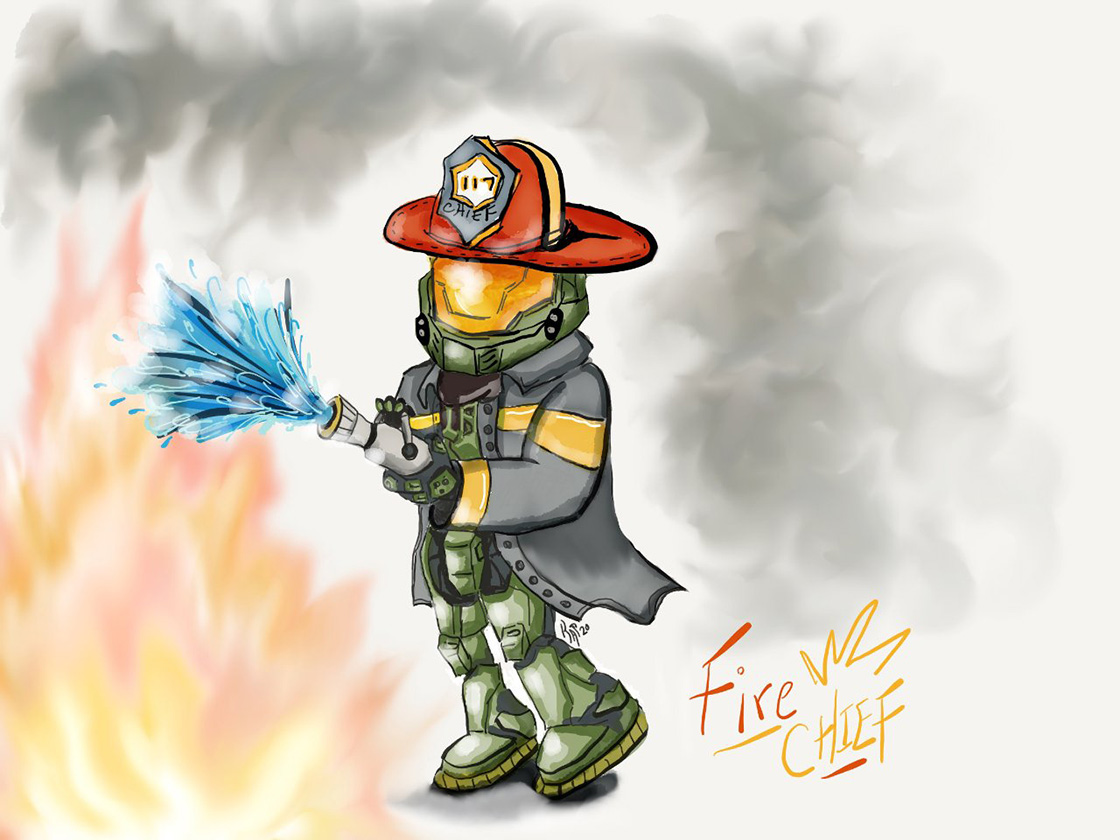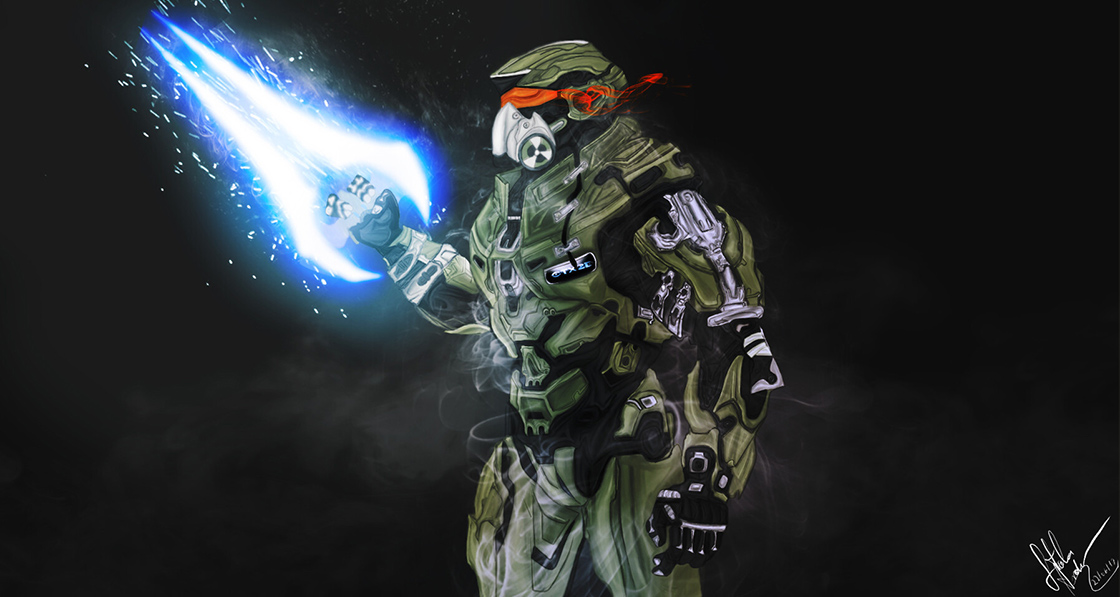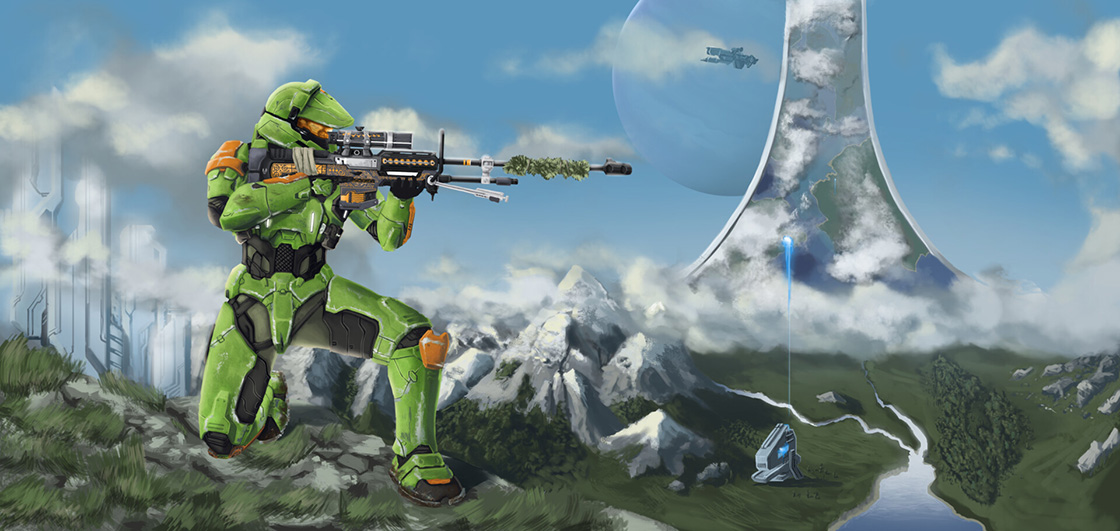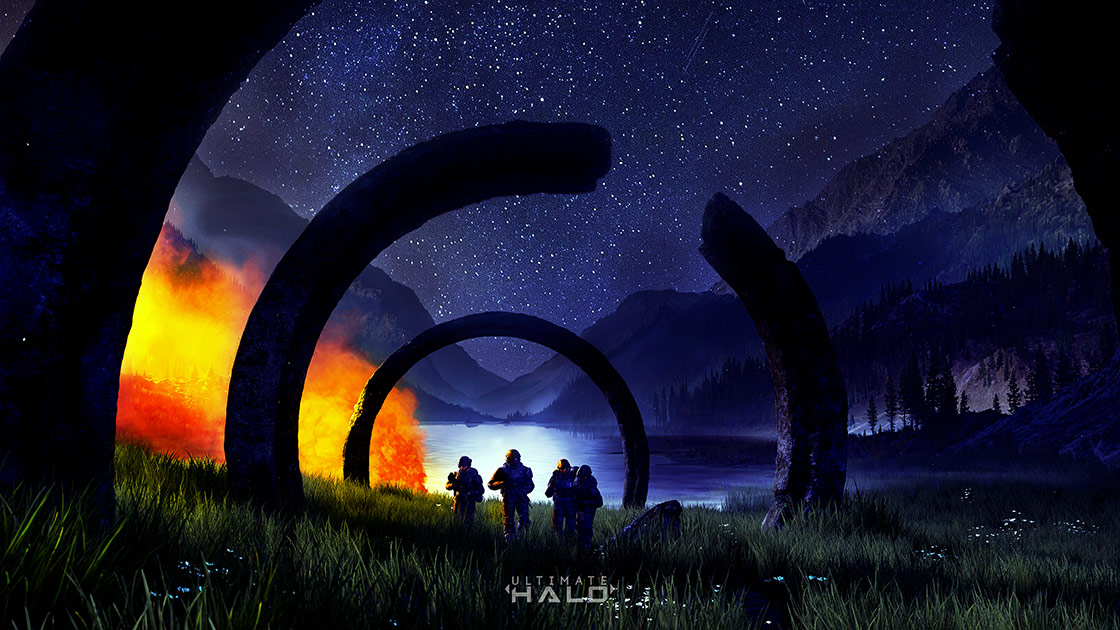 Halo Infinite at Night – @FletchUH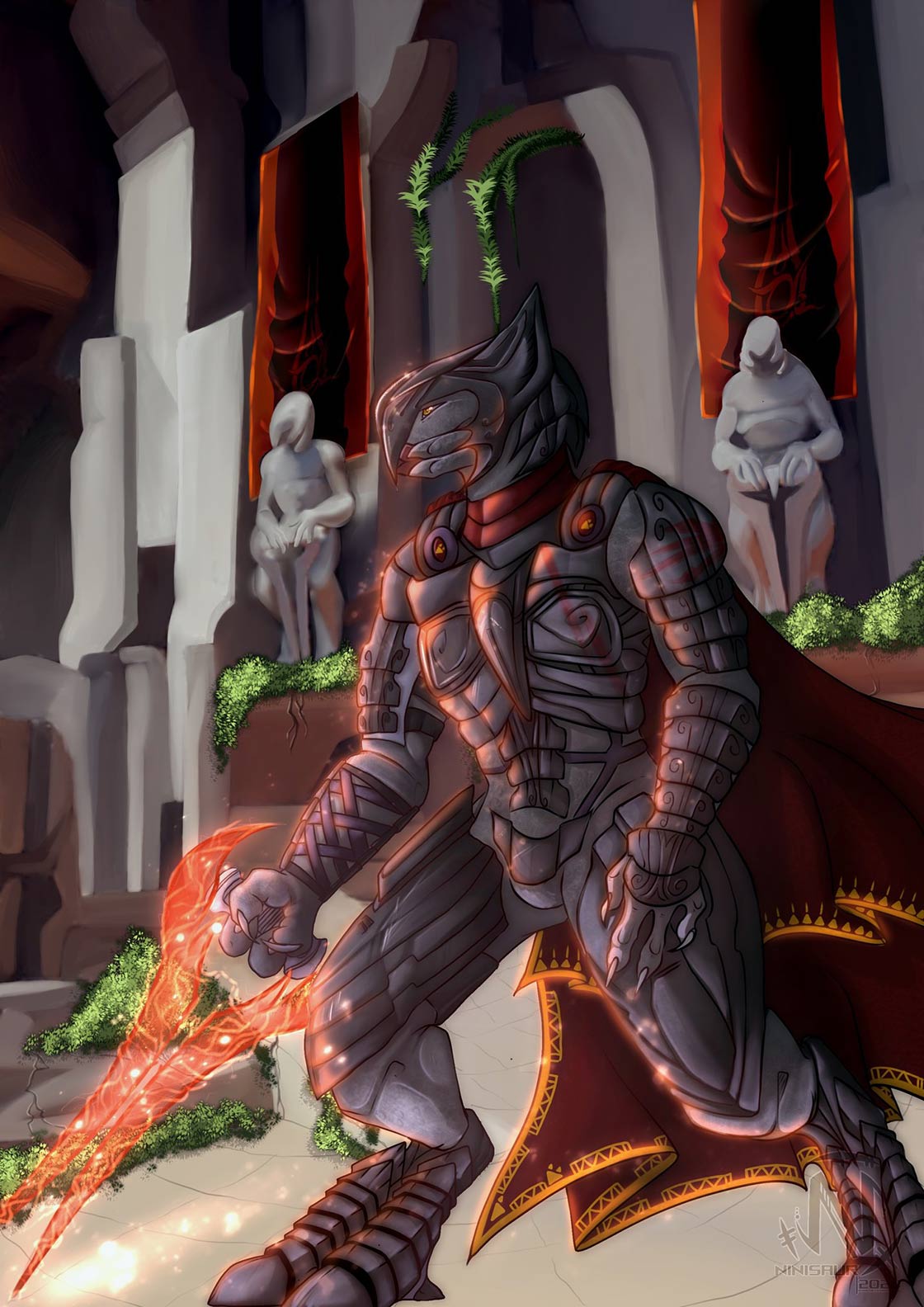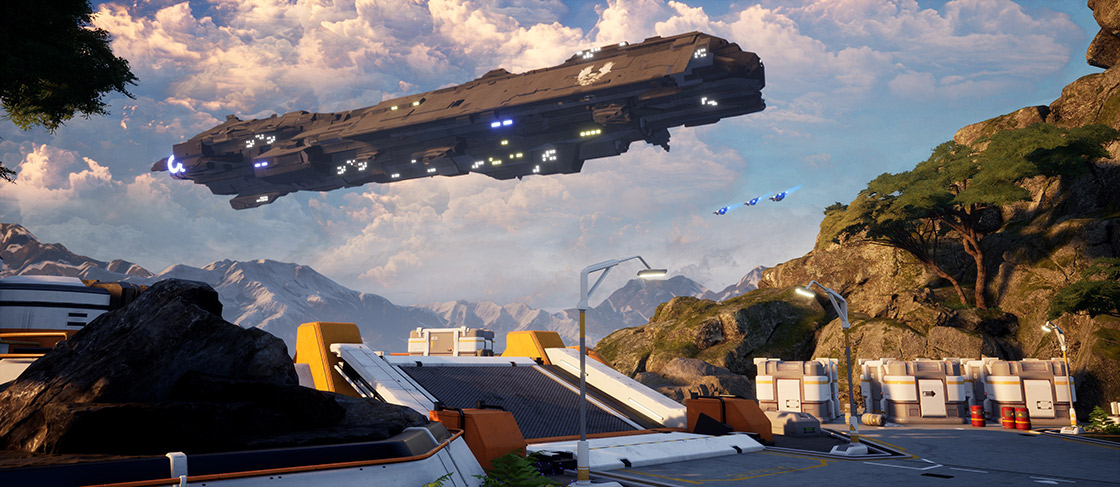 Half Baked
As always, here's the hand drawn/black and white section of our bi-weekly Spotlights! Please enjoy.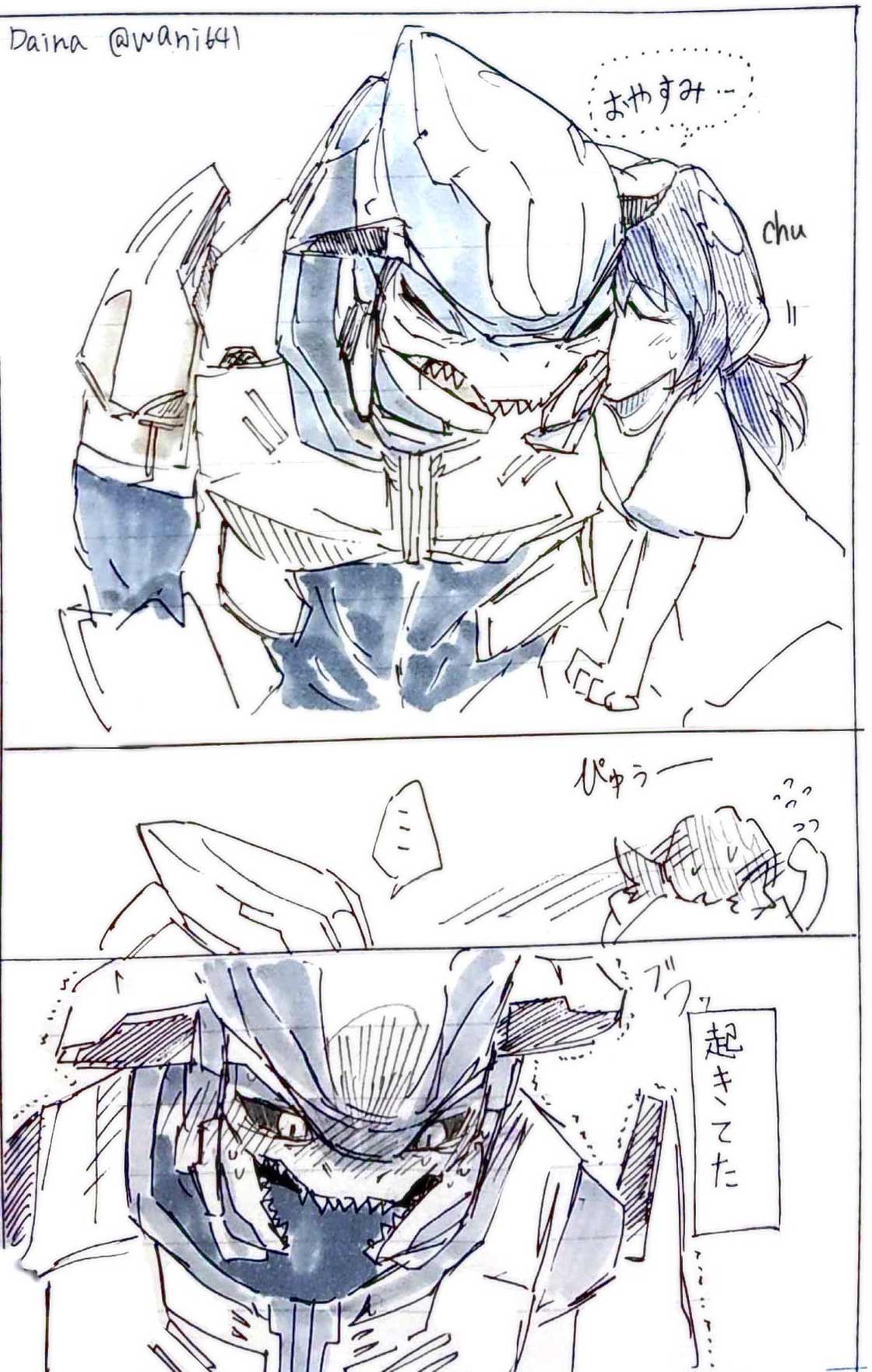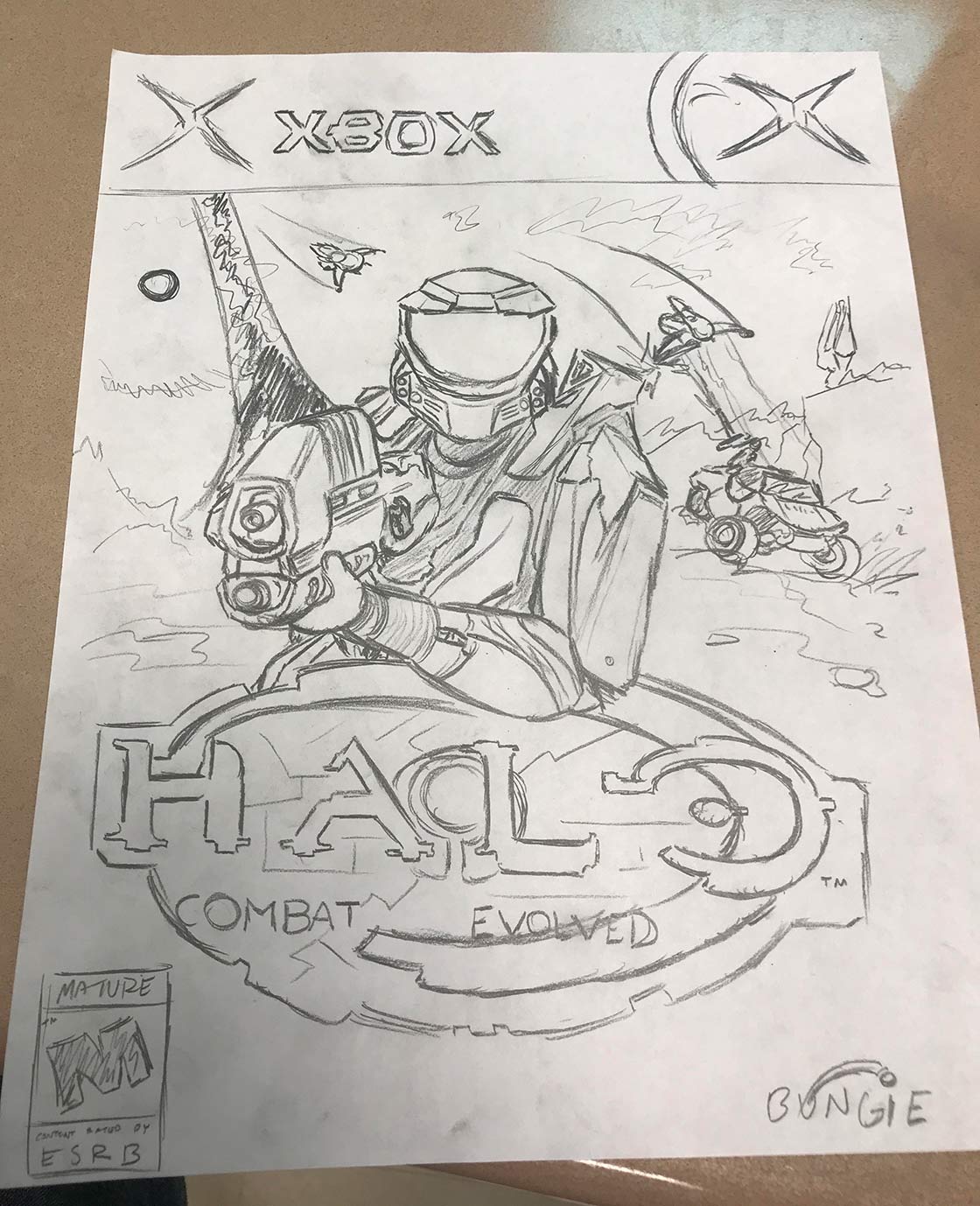 Master Chief – /u/SOCIALIST_DESTROYER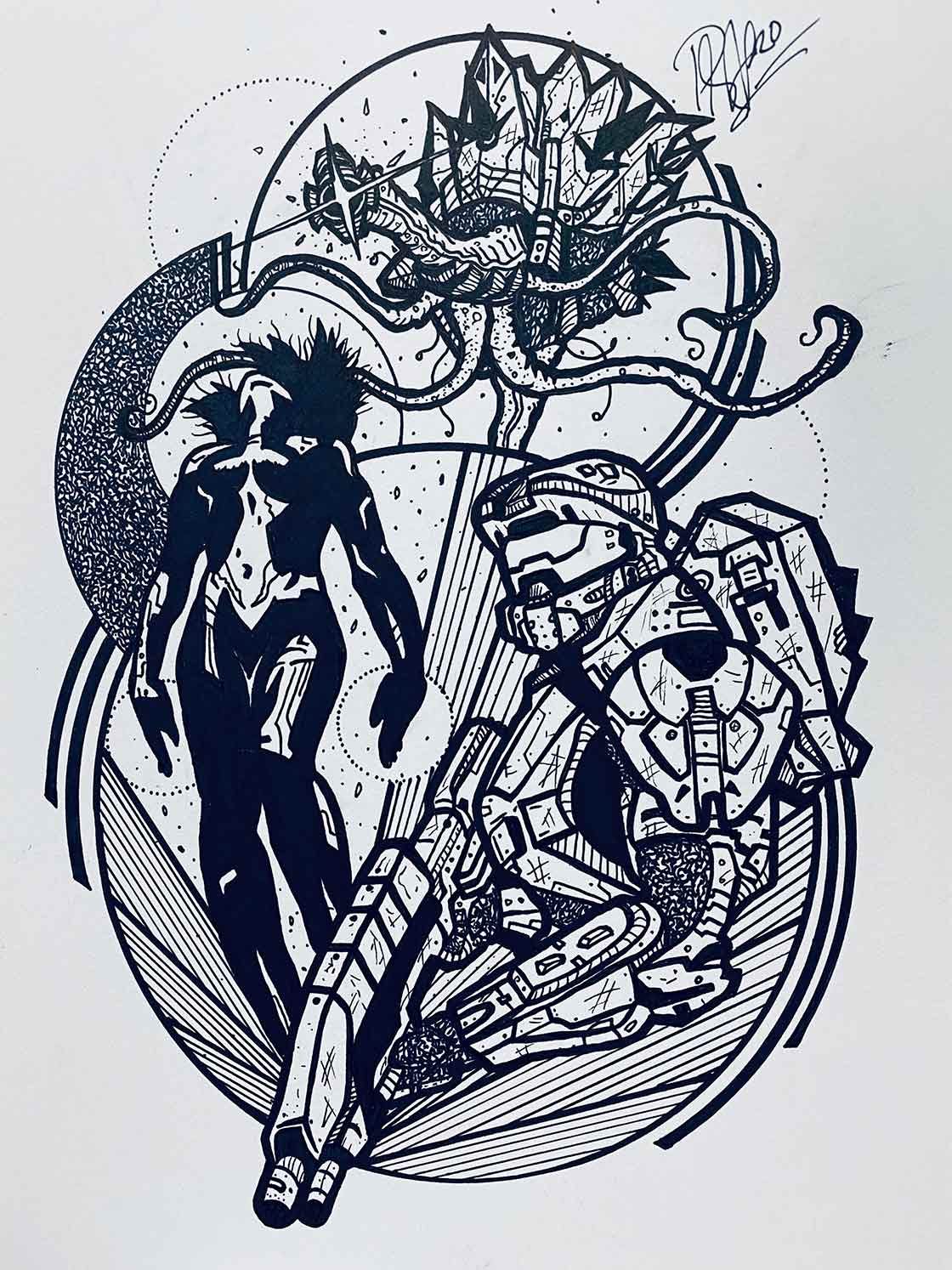 Halo, done in Sharpie – /u/shadknight20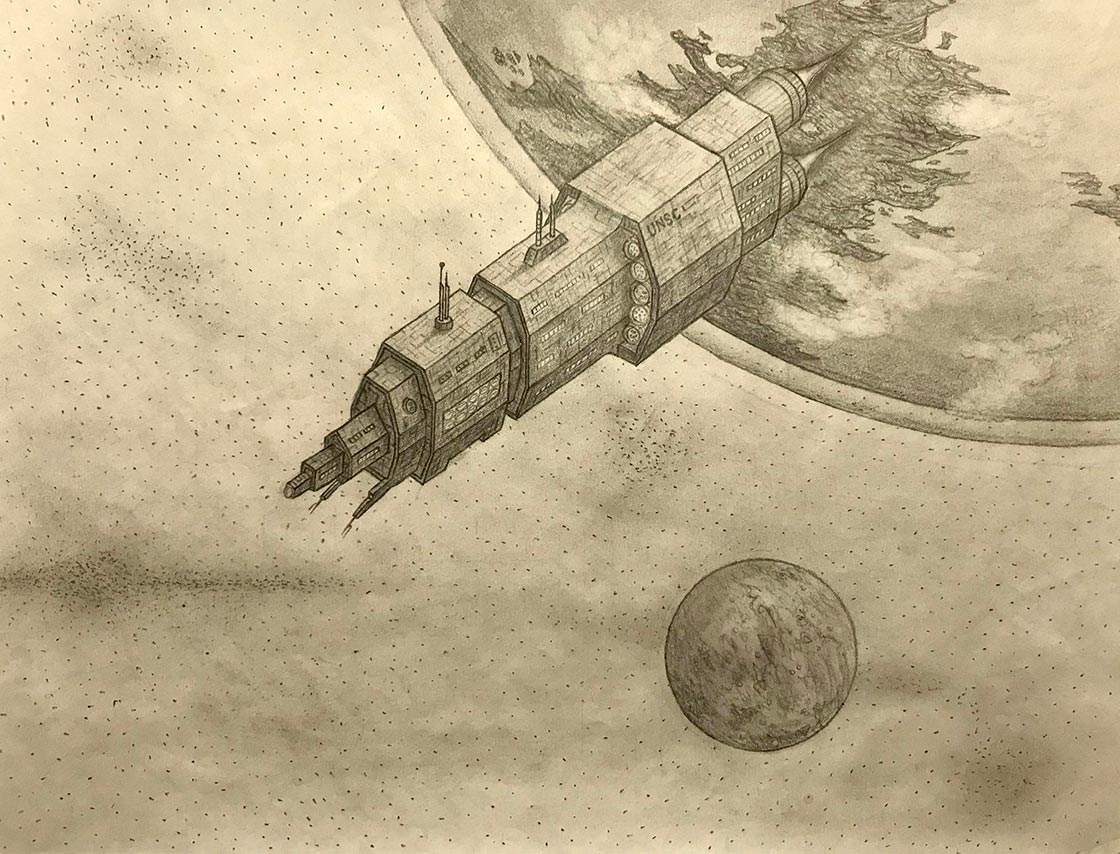 UNSC Halcyon-class Light Cruiser – /u/is0a0man95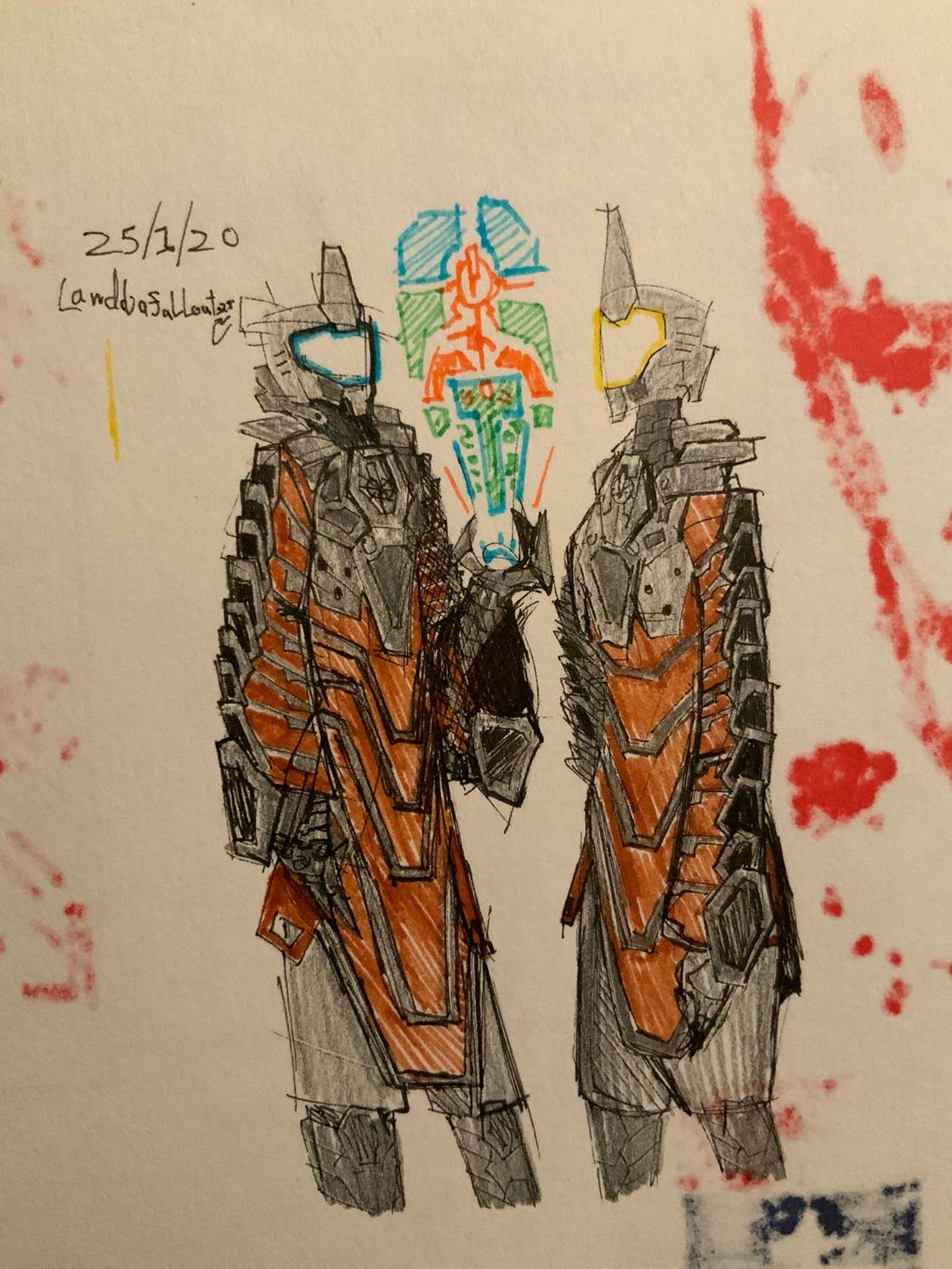 Forerunners – @Lambdafallout12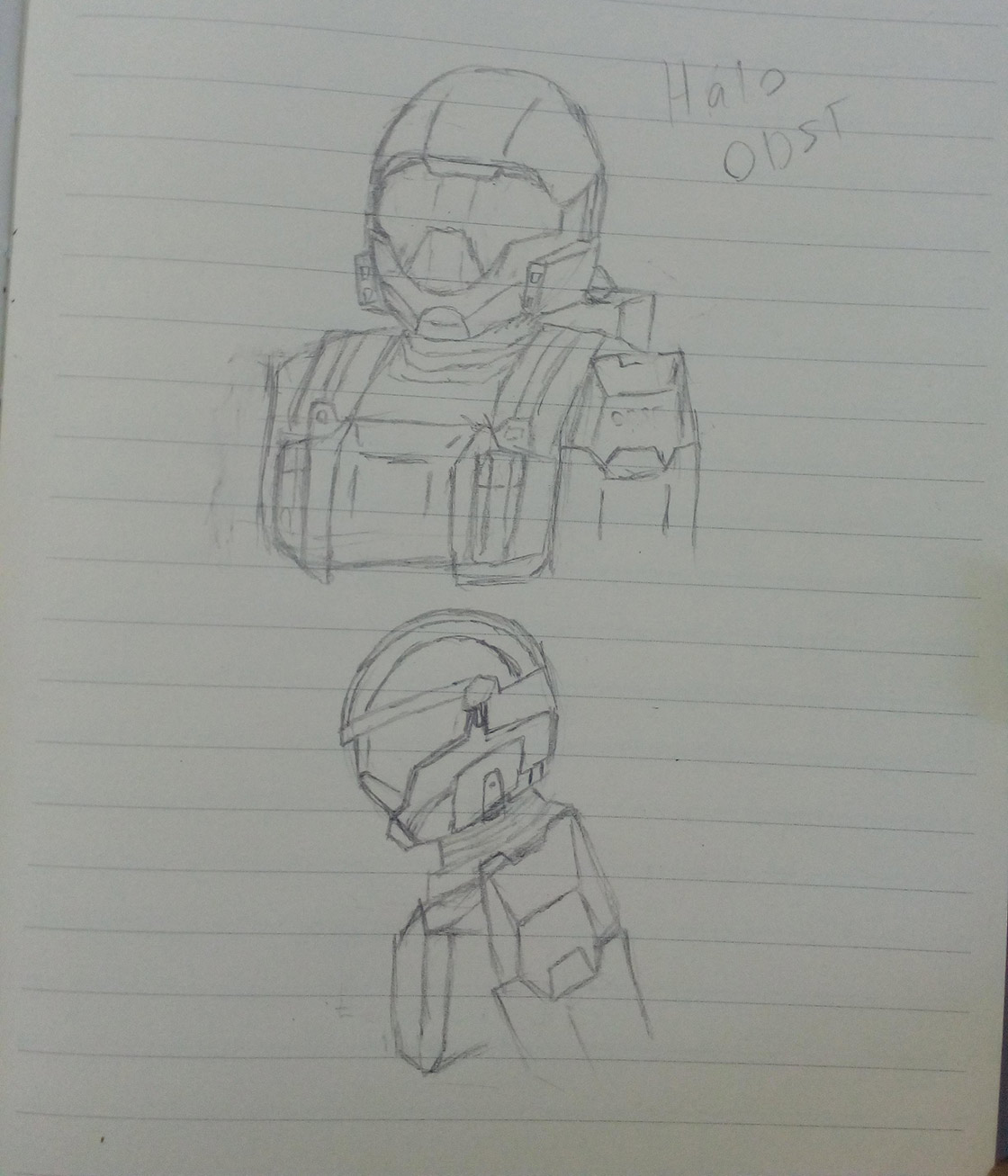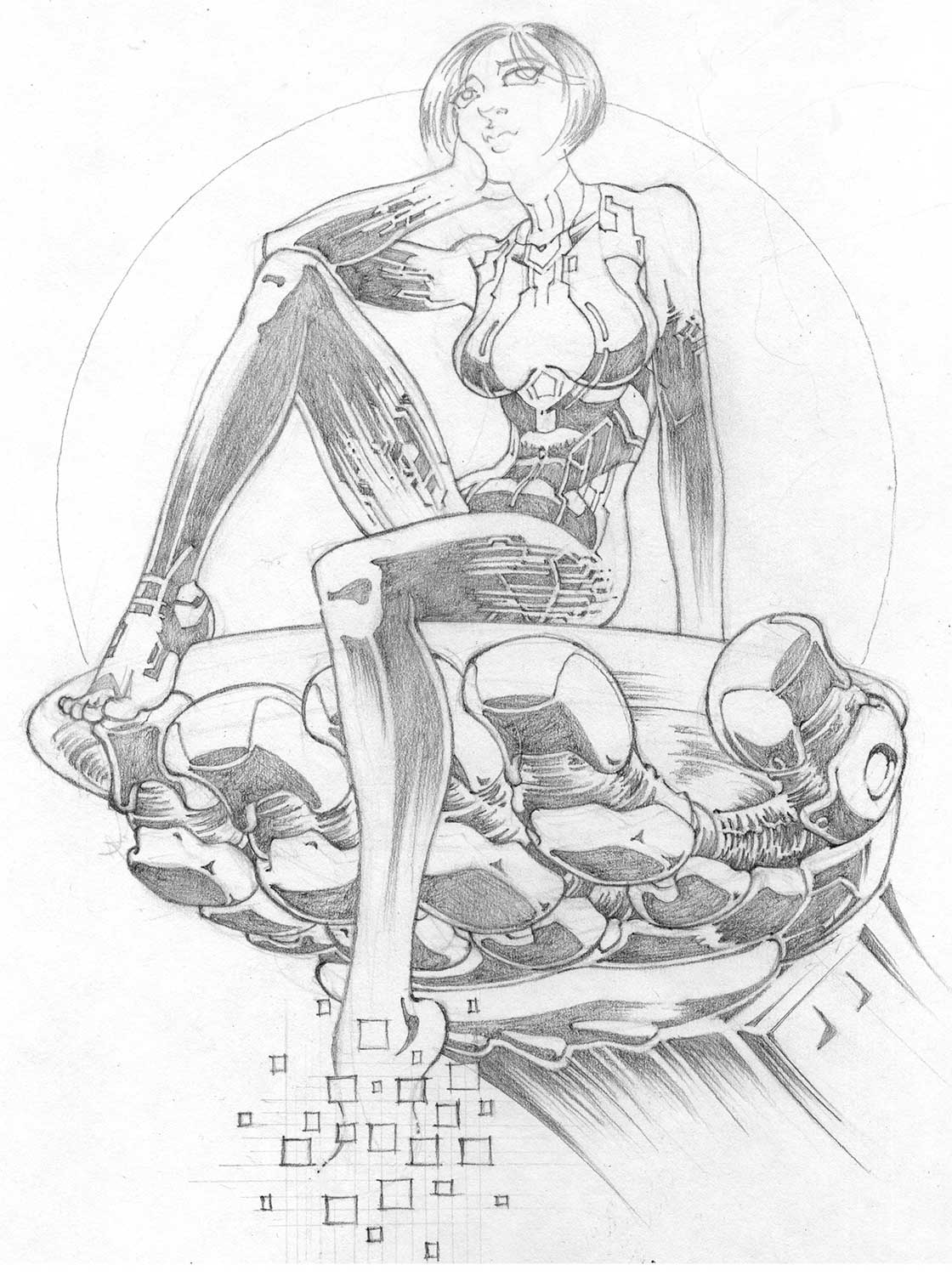 Eye Candy
There's a sweet assortment of both cosplay and tattoos this week so you get to have a little of each!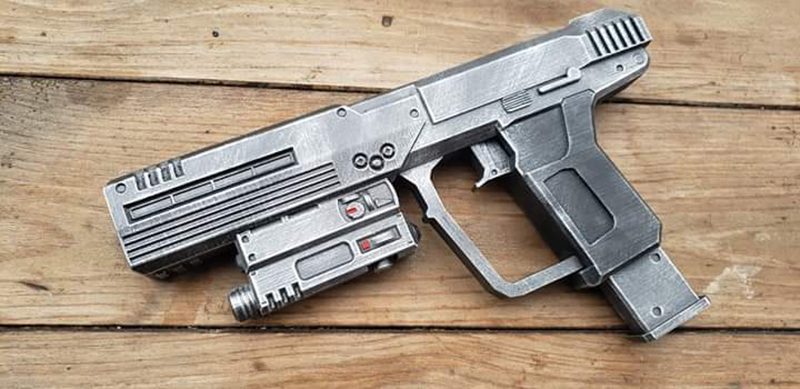 ODST Magnum – /u/TheApropalypse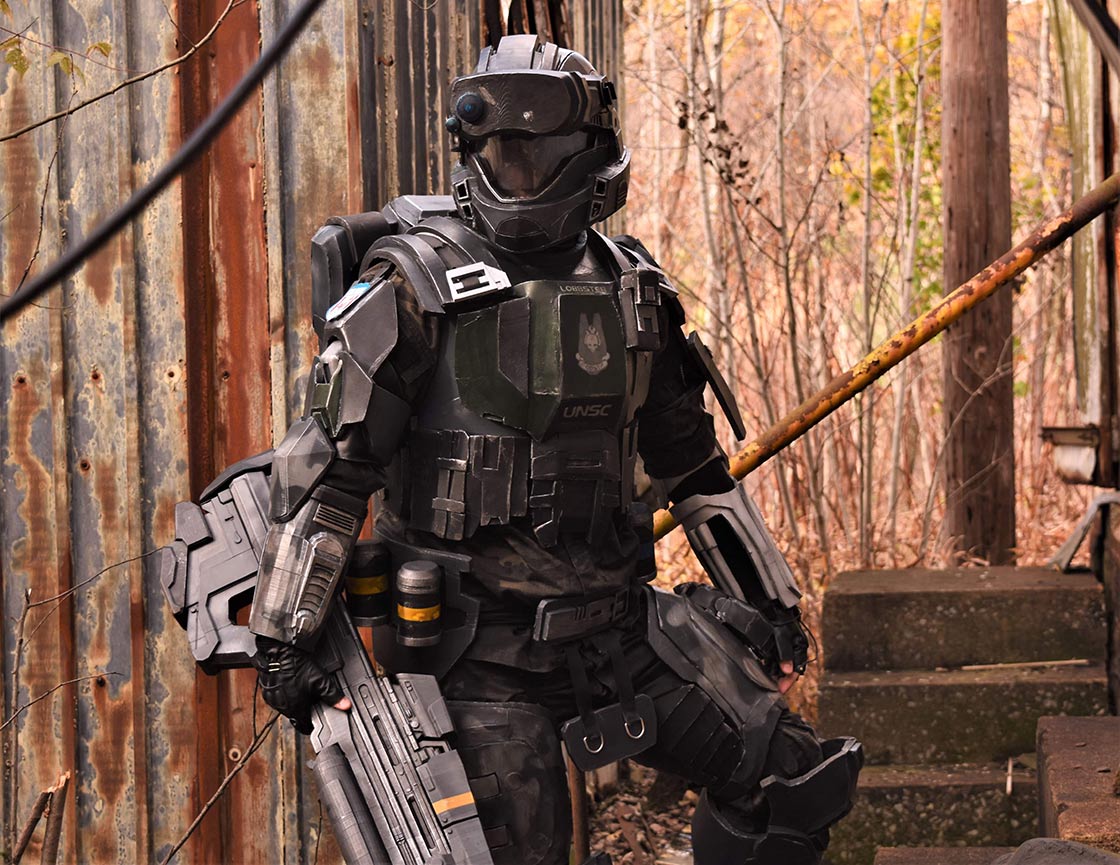 Feet First Into Hell – /u/Rock_Lobbster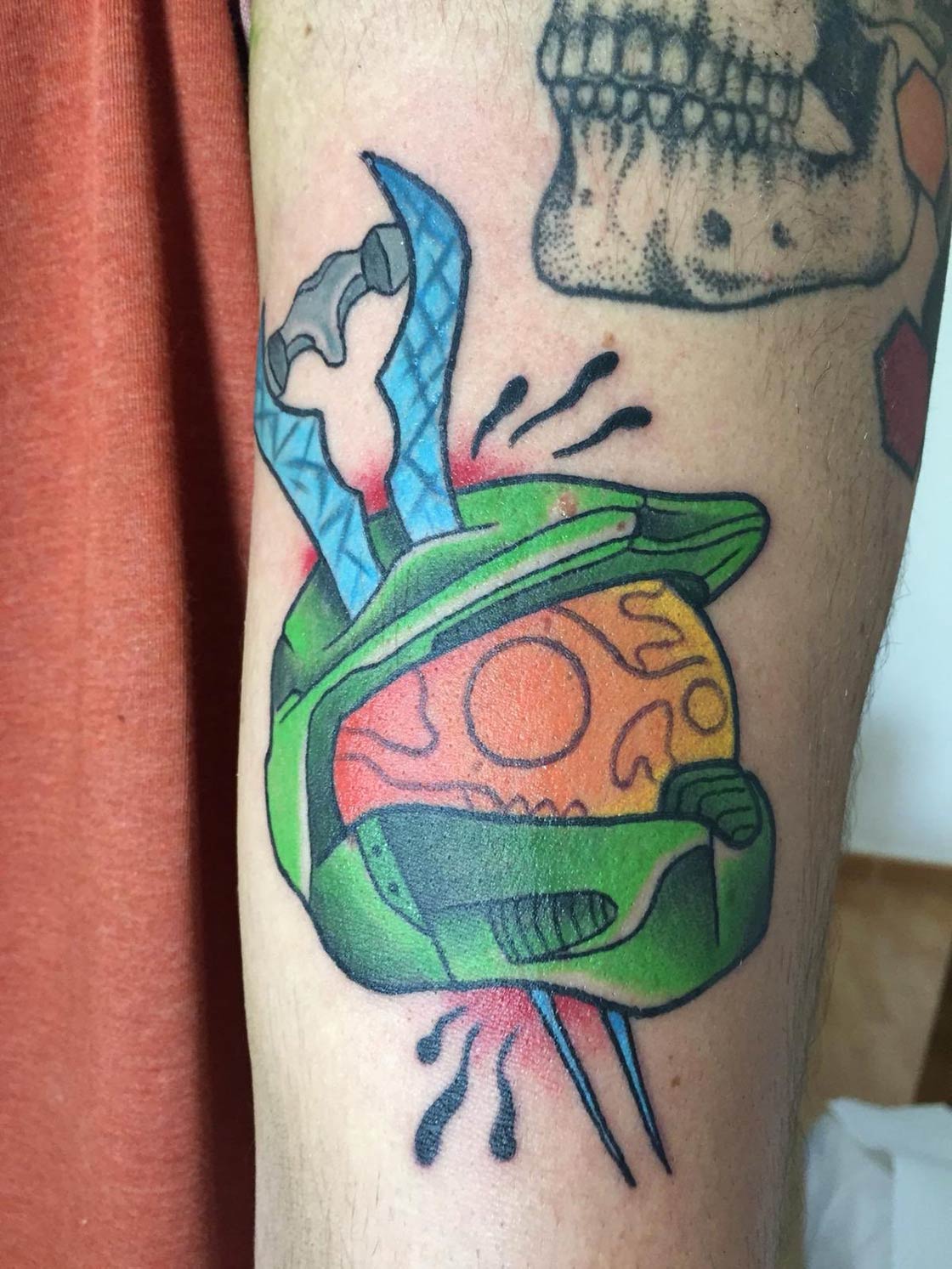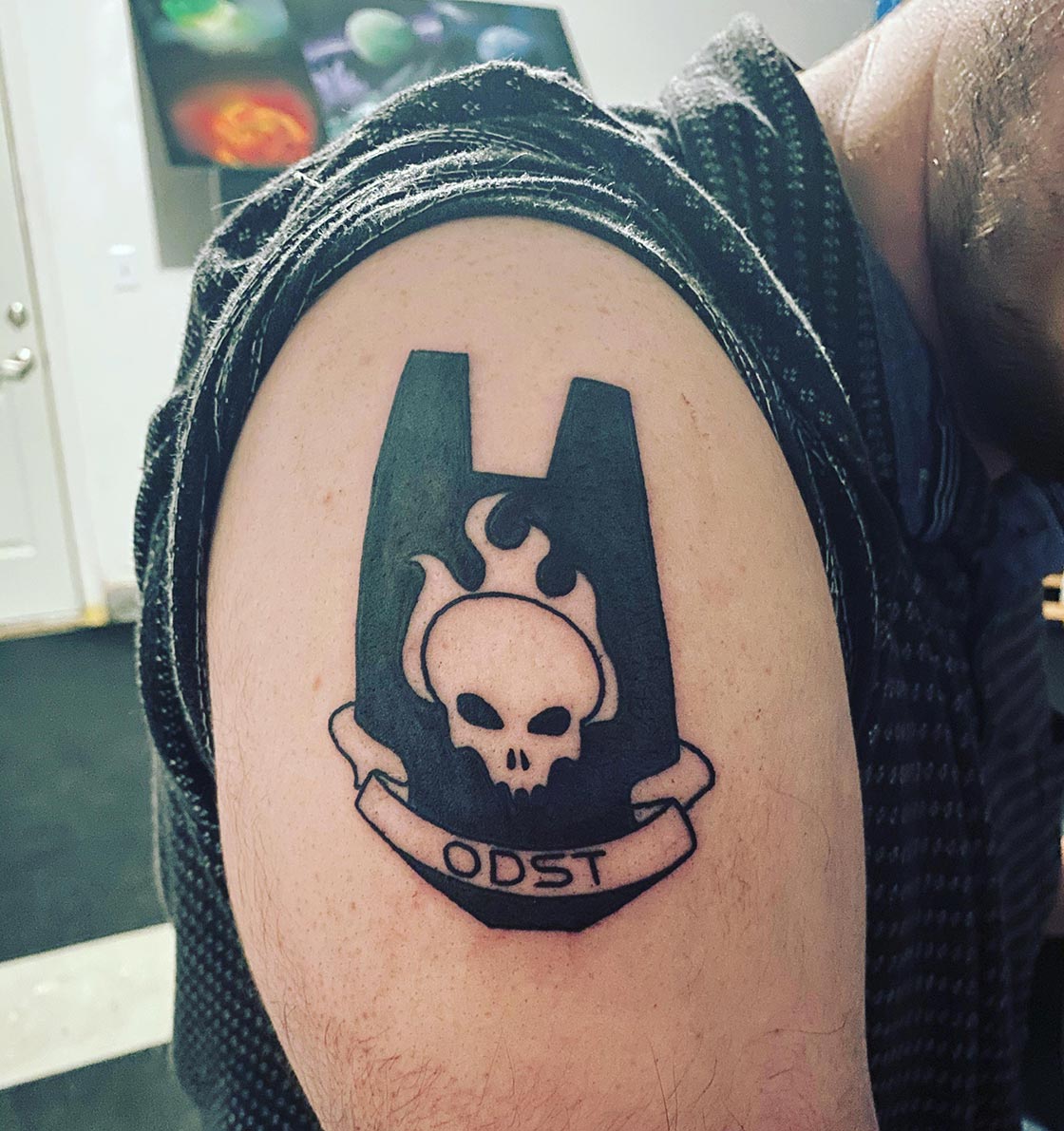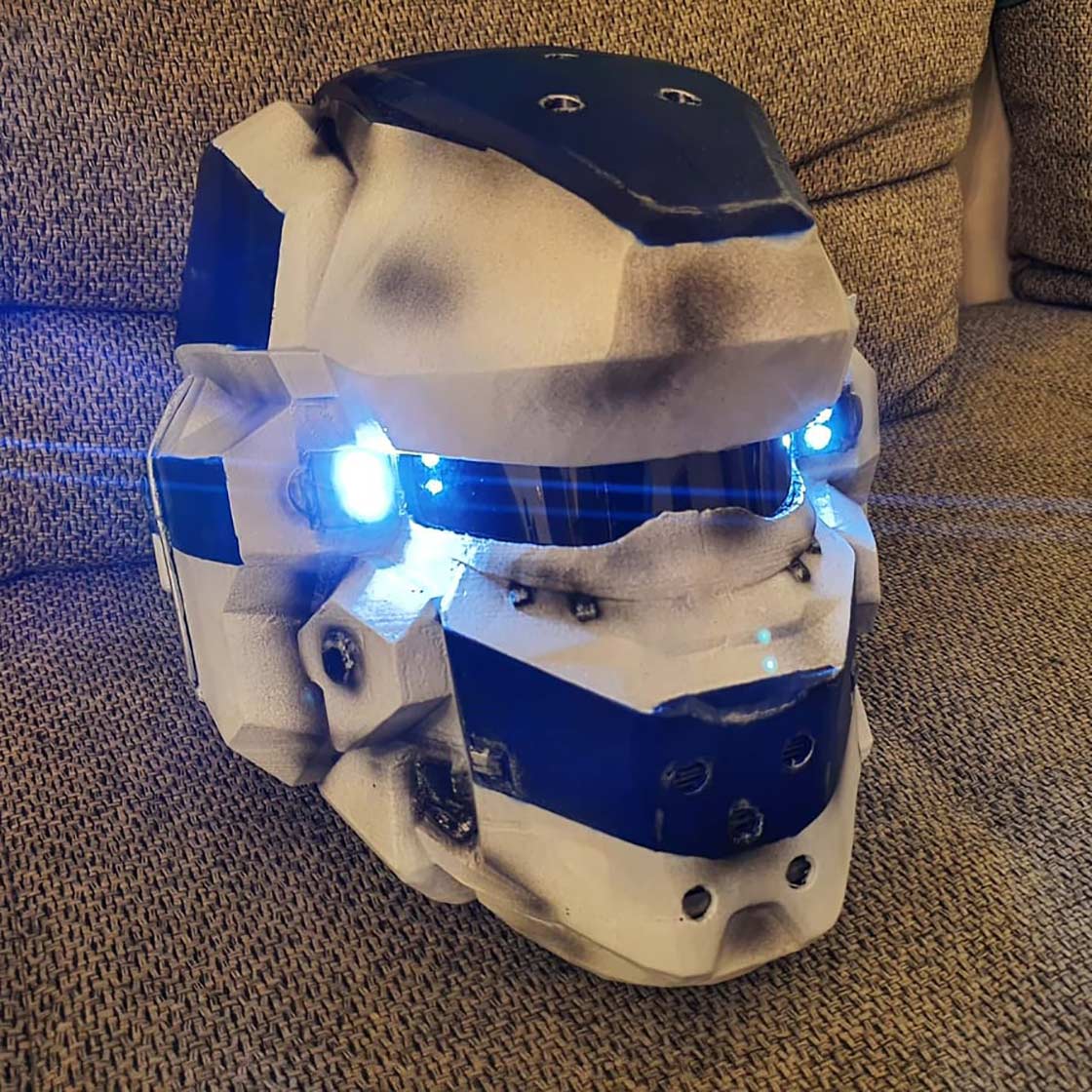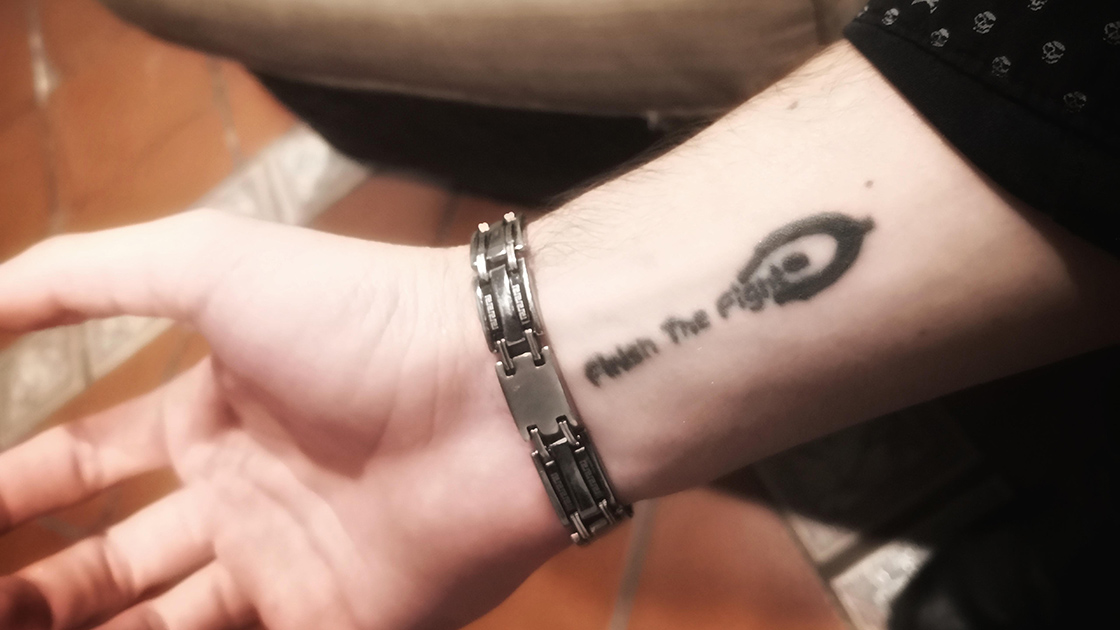 Finish the Fight – /u/Dr1pp1ngB1ood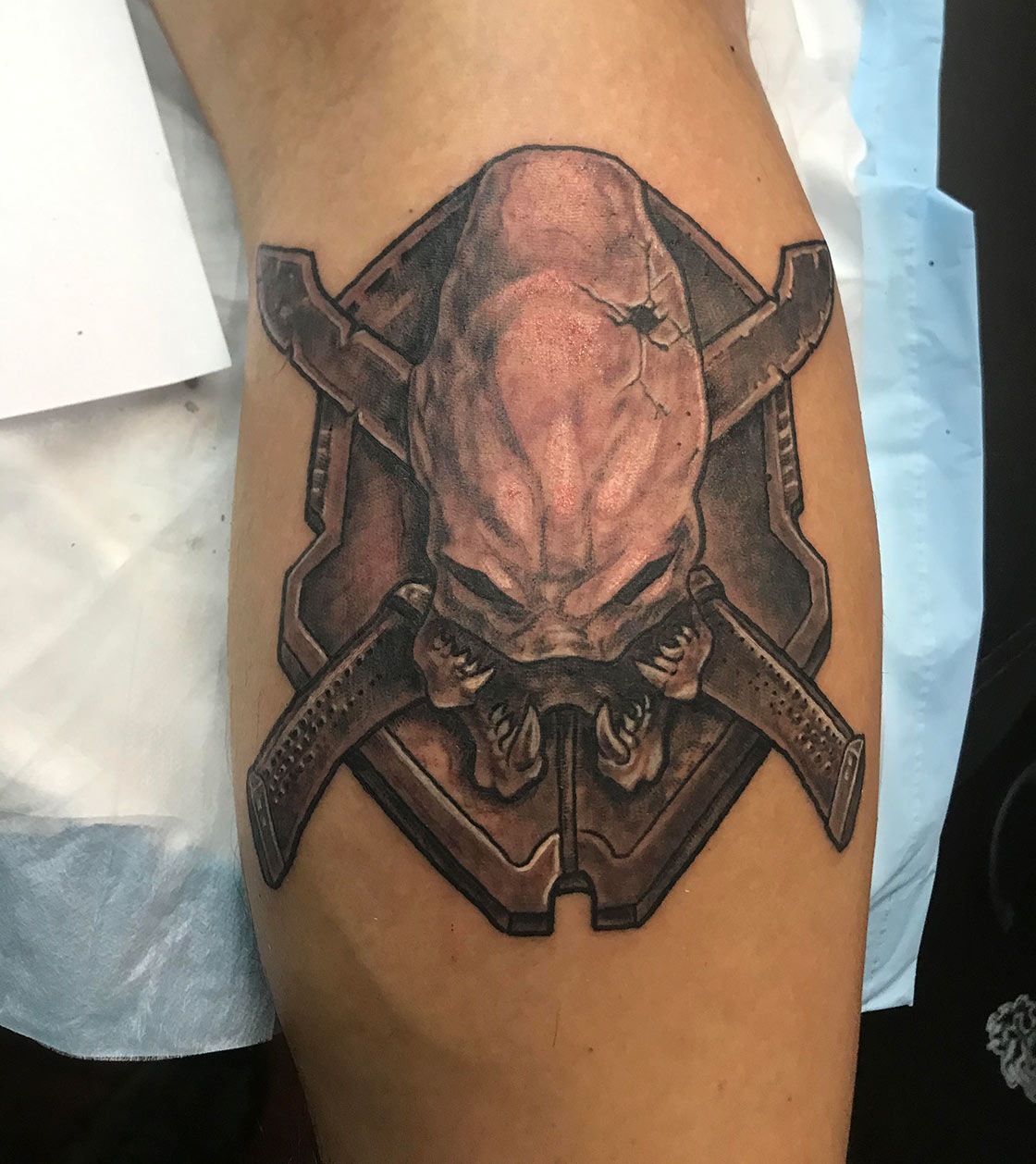 Homemade
There's some really interesting and clever pieces this week! Some have even given me some ideas for jewelry one day.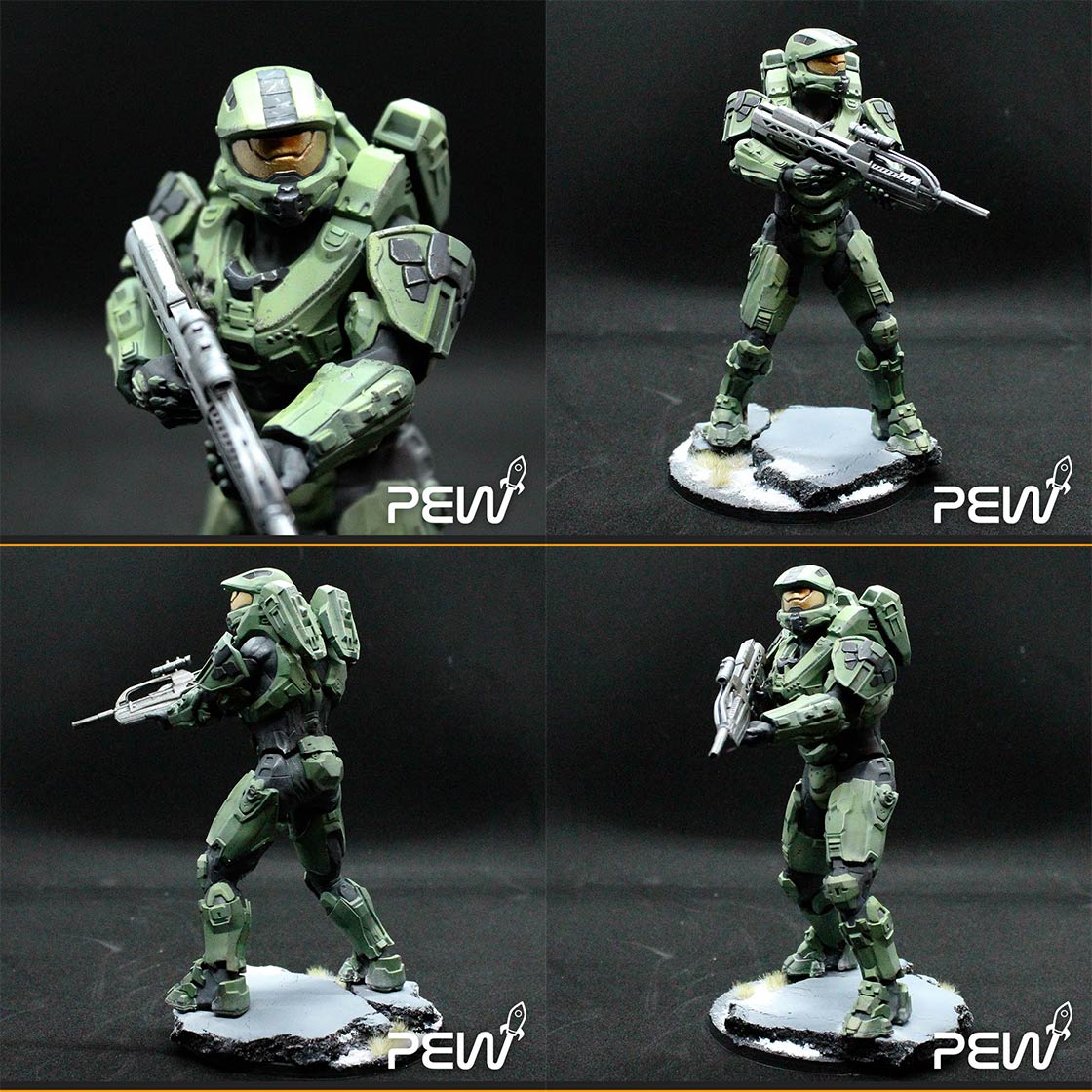 Call me Master Chief – @adrien_espel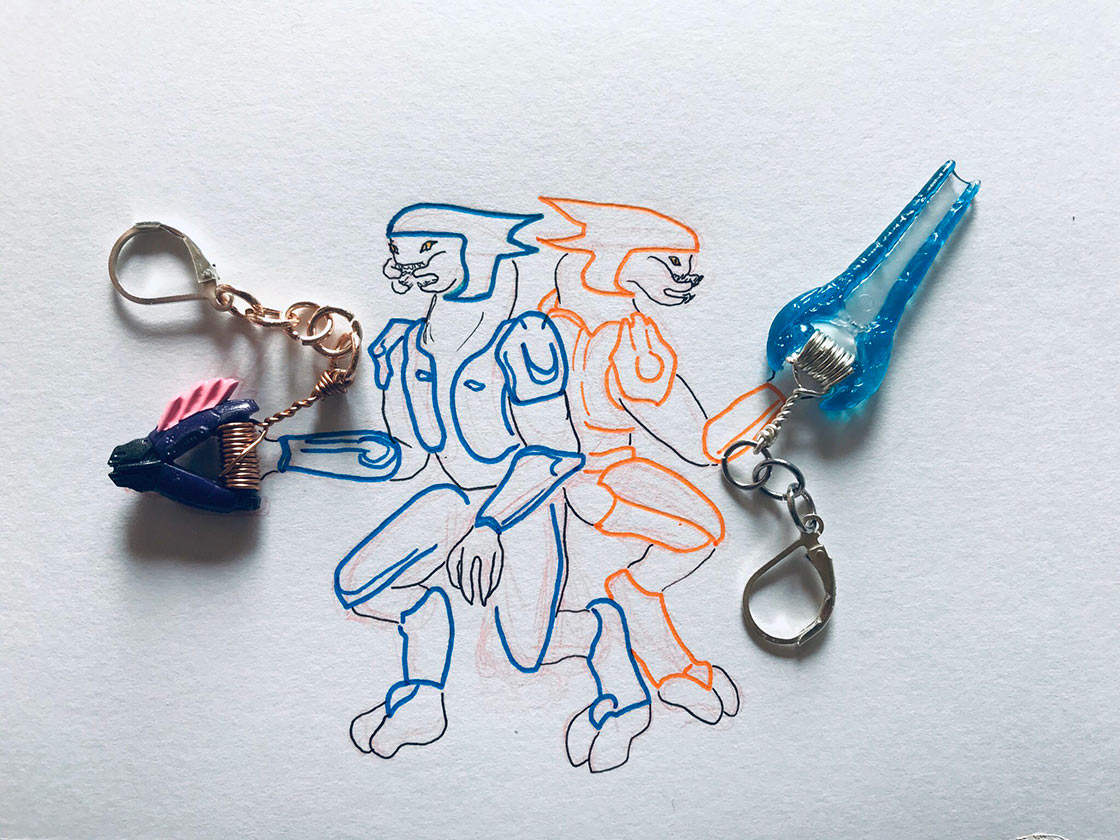 Mega Construx Earrings – @hey_tawn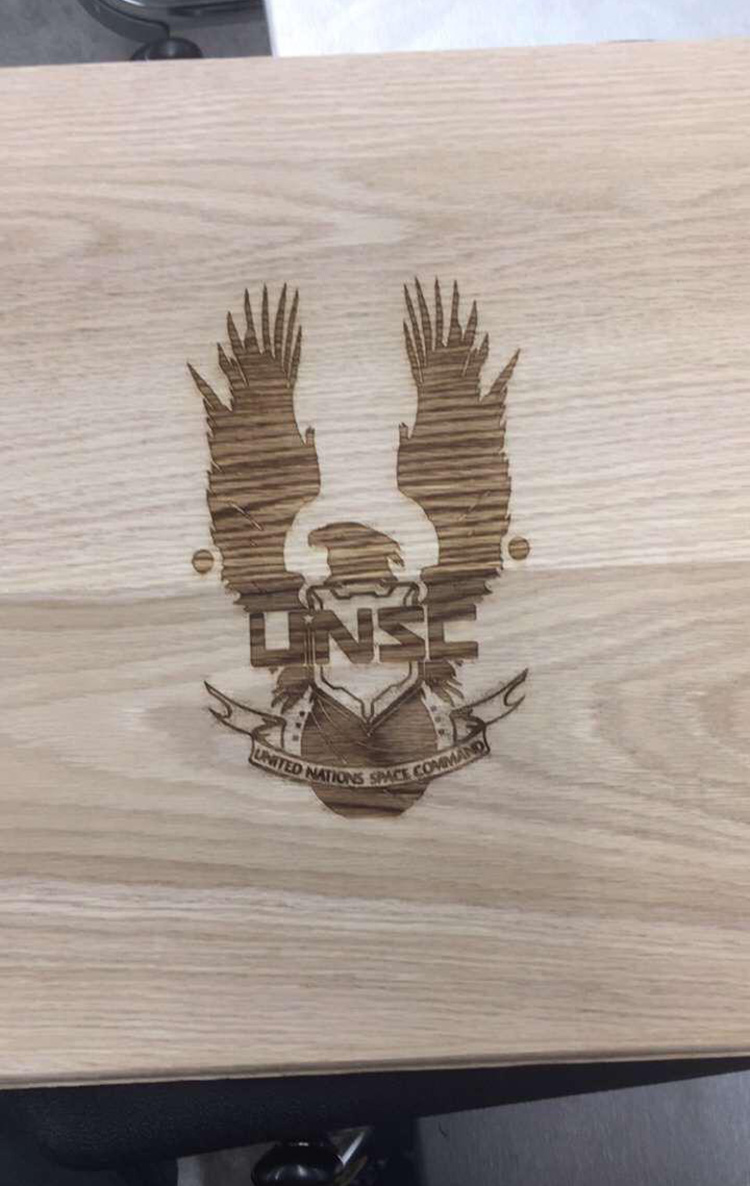 UNSC Wood Burning – /u/huskiesgame1600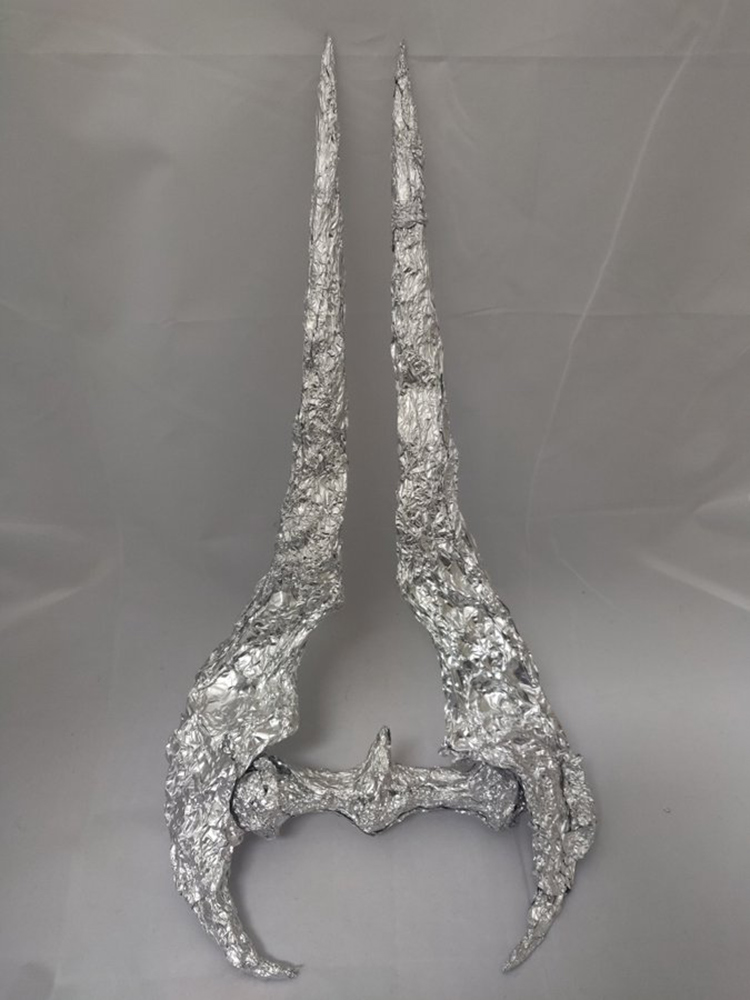 Tin Foil Energy Sword – @foil_guy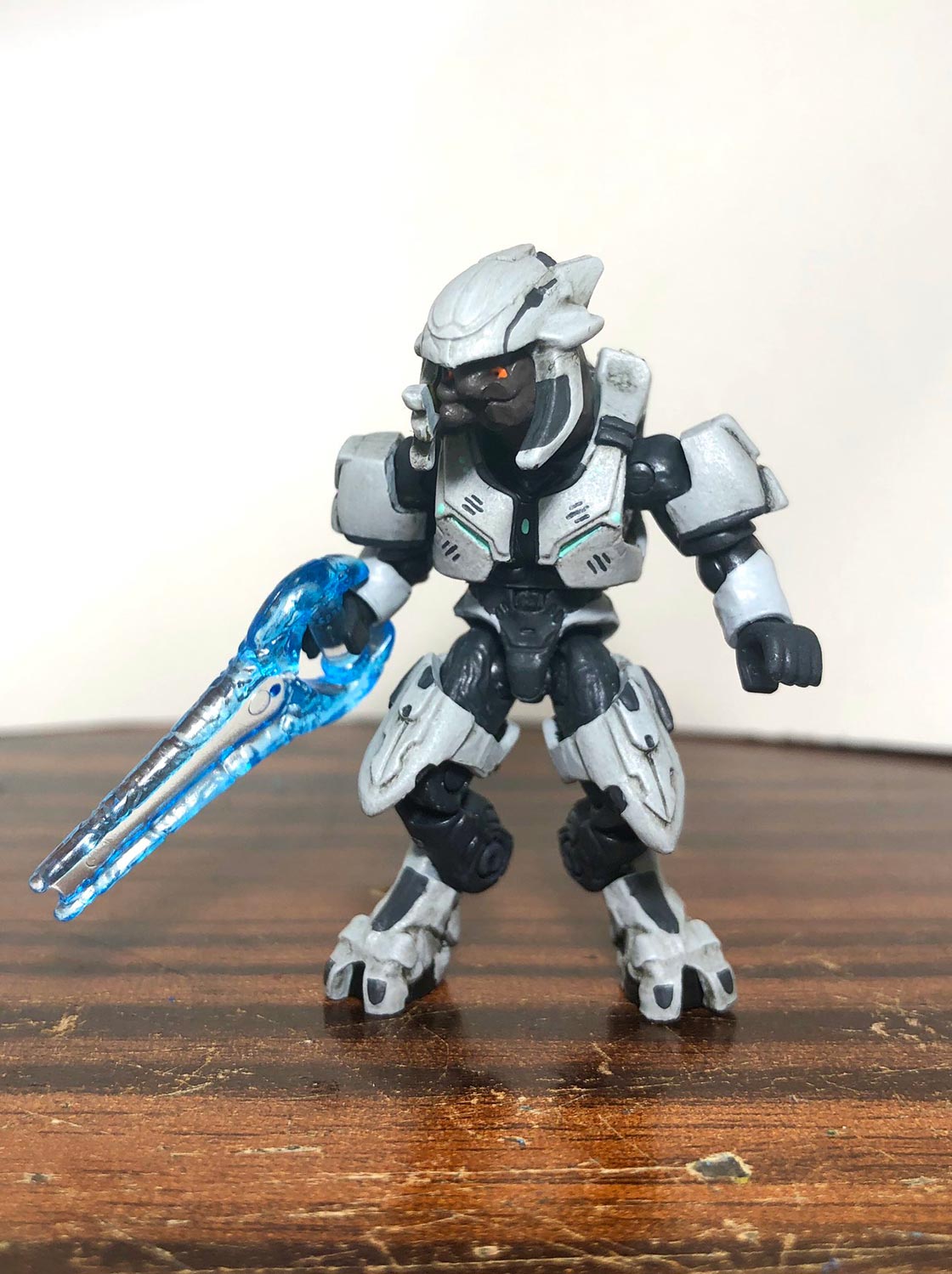 Rtas 'Vadum – @GCustomsCreati1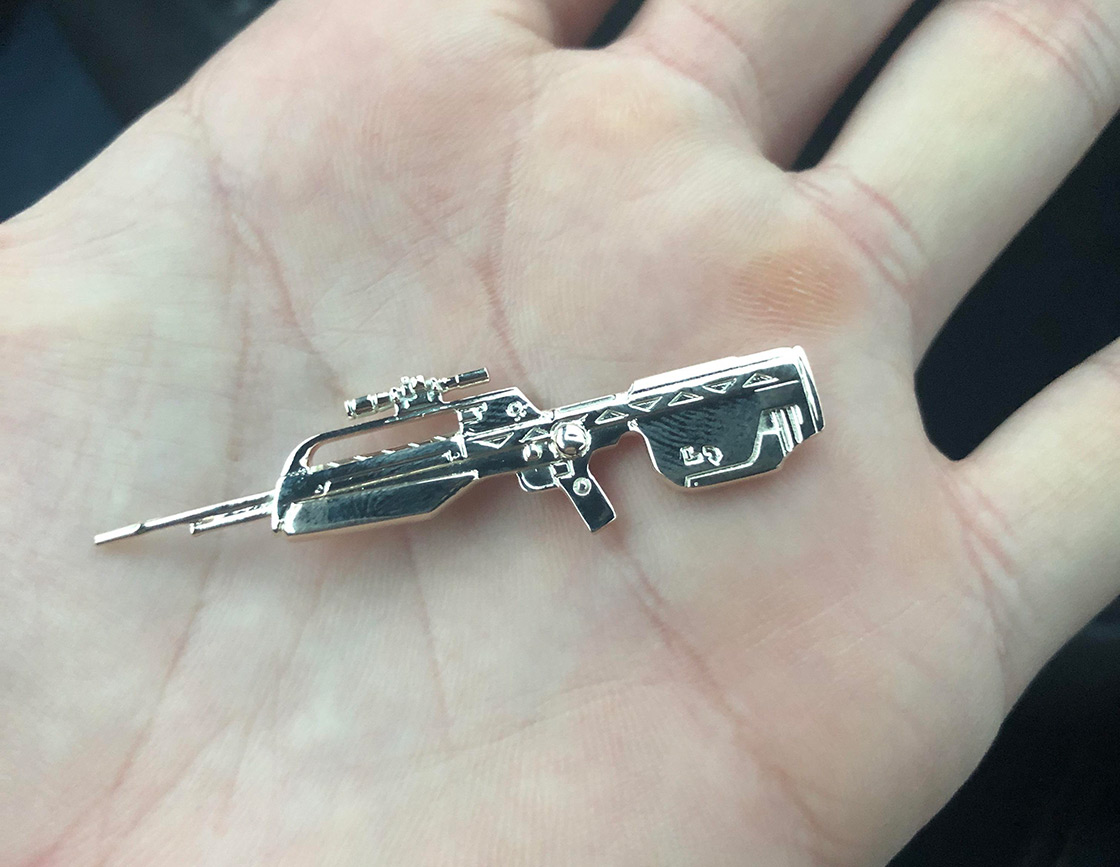 10k Gold Battle Rifle – /u/Gurnitz
Snapshots
How about some sweet screenshots? I always like seeing how creative people get taking these!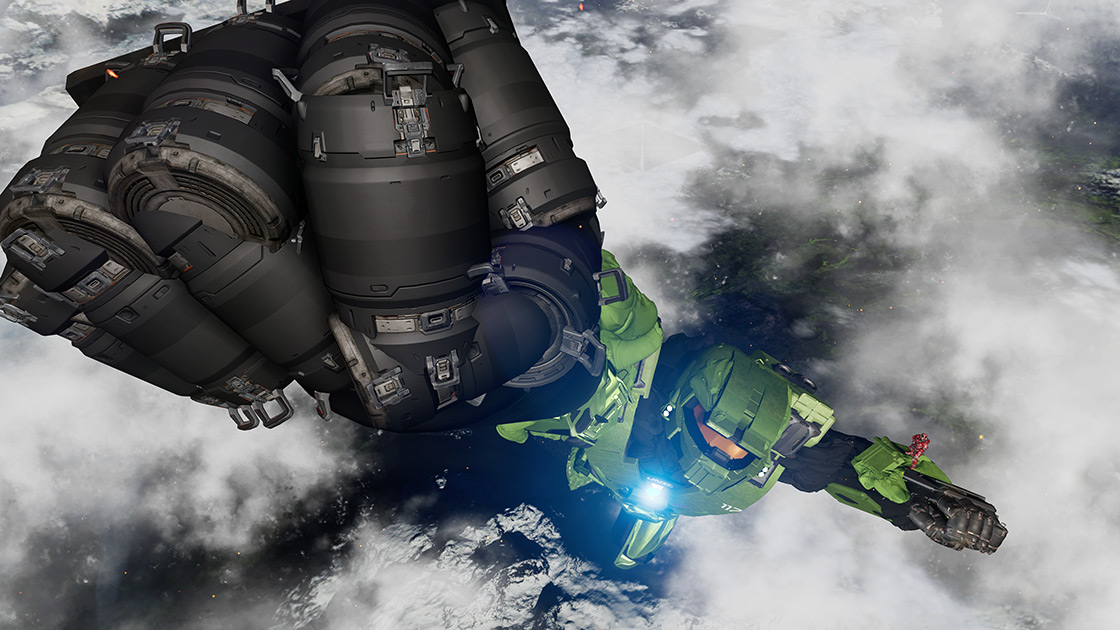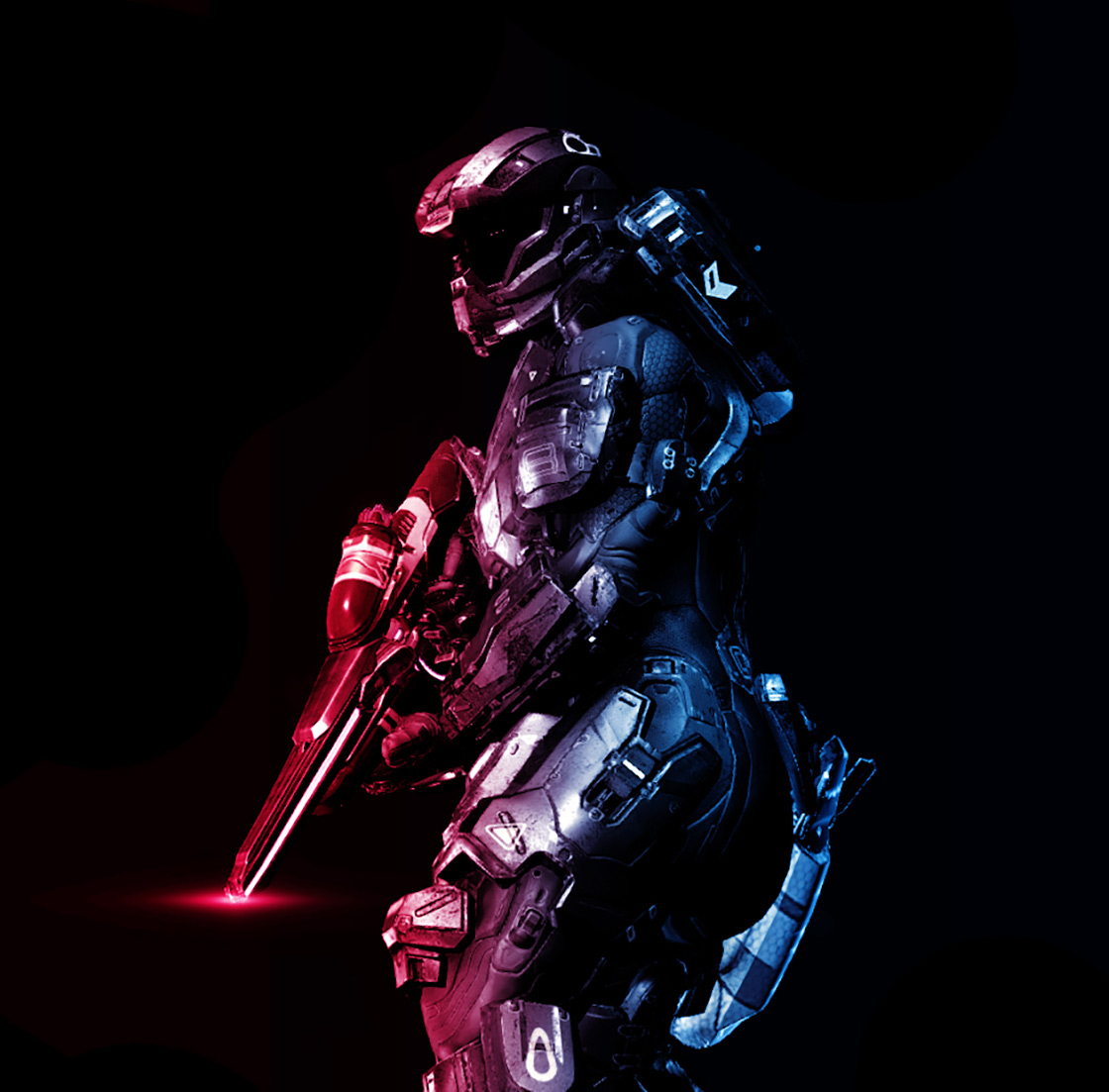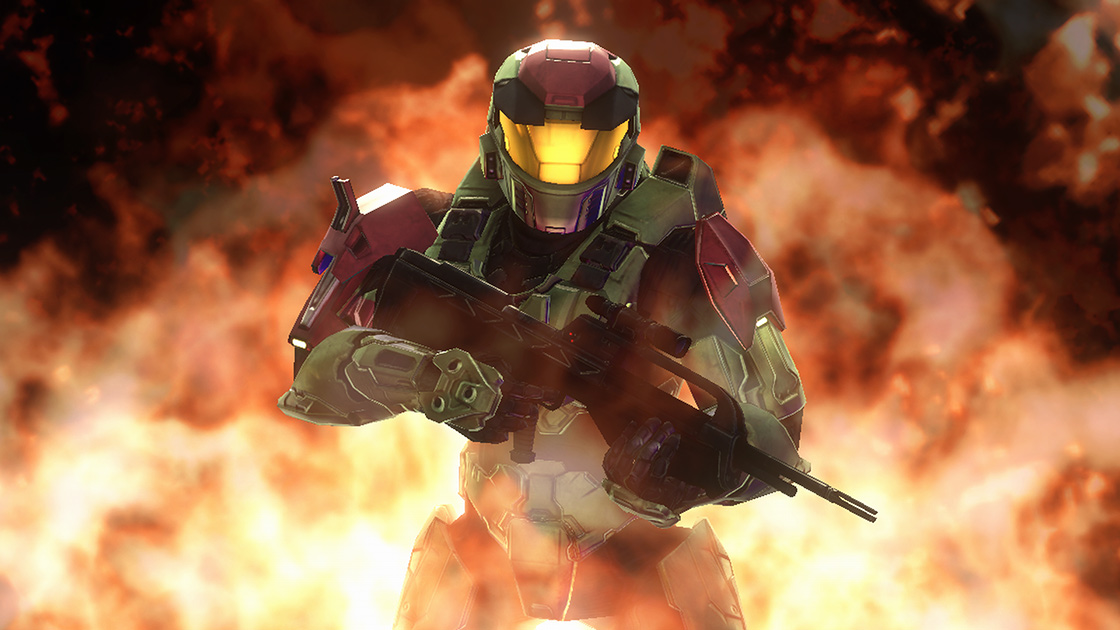 Everlasting Fire – @MB_AngelOfDeath
Sweet Rolls
Let's talk moving pictures now! These are always great as well. Please make more!
What's better than great fan art? Great fan art that comes with a "how it's made" video! @ZeroJGB86 tagged me in a speedpaint of her running Chief. I love that it's actually in acrylics on canvas too. I love watching things come together in videos like this.
If you like SWAT, you'll want to check out this montage by @Dauntless641. There's some pretty solid multikills in here and a smattering of Team Hardcore and Team Slayer matches thrown in.
Before the existence of the Xbox Adaptive Controller, video games were often out of reach for many. As a result of an issue at birth, @djhofficial does not have the use of his hands but like many of us, he wants to play games. He was blessed with a very supportive father who built him a custom controller so he could play Halo with his feet! Not only that, he's uploaded a video of himself playing through some Halo 5, complete with a camera watching his feet. This is absolutely brilliant and it makes me so happy to see everyone playing Halo in their own way.
Unyshek recently attended a local lan hosted by @DudemanFps and he says it was a lot of fun. So much fun that Dudeman made a video about the experience for everyone to share in the fun. Enjoy!
If I had to guess, I'd say that the Energy Sword is one of the more easily recognizeable weapons from Halo and it's one that prop makers can have a lot of fun with. I've seen steel versions, ones with clever lighting, some made of foil, and more. Tony the @BlacksmithGamr was excited for Halo: Reach being re-released and he took a stab at his own sword. As someone who is not very creative and is lacking in the crafting skills department, I appreciate the how-to video here too. Super awesome to watch the process and the final project come together! He also has a bunch of other builds you should check out.
Watching Xtremenoob's Workshop create a helmet was absolutely fascinating. Not just any helmet though, he made Master Chief's Halo Infinite helmet. I knew that making cosplay was a lot of work. I didn't realize HOW MUCH work it was and this video does a great job of outlining how long the process actually is. The end product is amazing.
Petits Fours
As always, I'm wrapping up with a collection of additional assorted delights!
Doodle's Snickers
If you're prepping to watch the Super Bowl this weekend (San Francisco 49ers vs Kansas City Chiefs – who are you rooting for?), just remember that @SupremeOptimus helped the Grunts prepare to watch their own gridiron game too. Did I mention you can download the map and gametype from his file share too?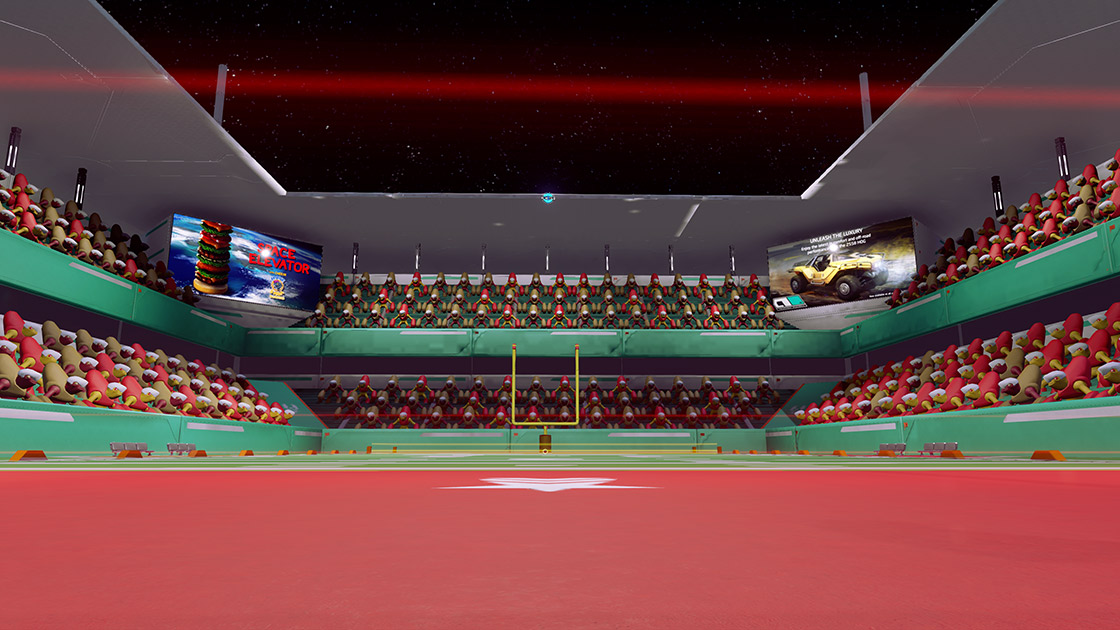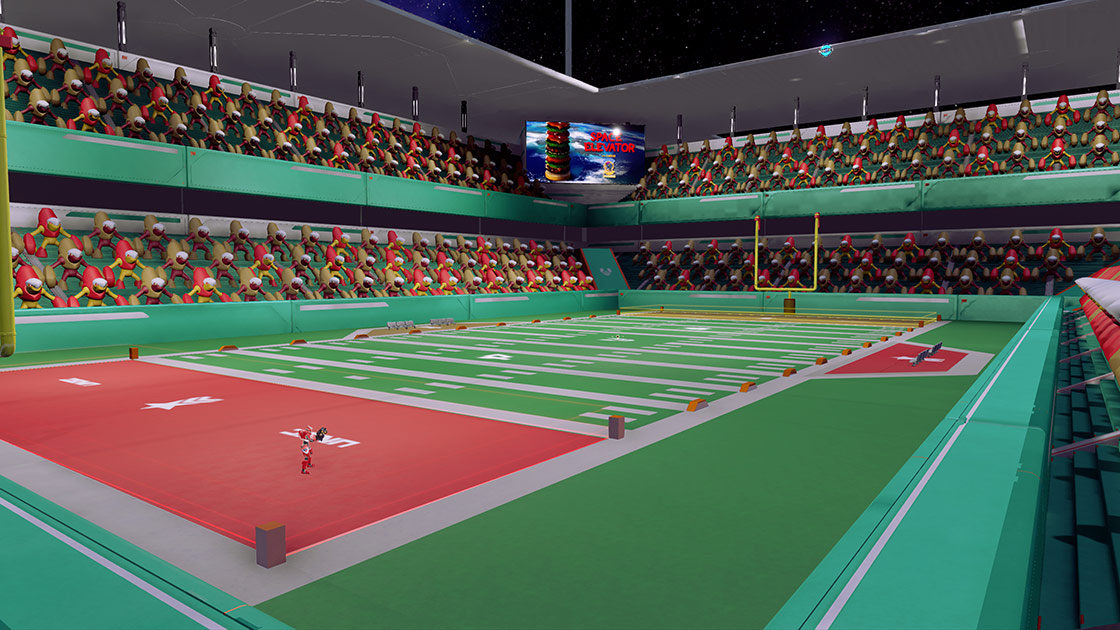 Fin
Congratulations – You made it to the end! That's a wrap for this week. I hope you found something here that tickled your fancy and if you did, be sure to let the creator know! From experience, I can say that any and all encouragement is welcome and appreciated. If you are the creator of some content in this Spotlight, please fill out this form so I can grant your Fire Unicorn skin/nameplate to the proper Gamertag next week. I'll see you all again in two weeks!
Ciao! xx
--Sam