At this point, I don't believe anyone that tells me they know what day of the week it is without checking for telltale giveaway signs. It's all definitely a blur of activity across the studio and my team is no different. It's never a dull moment for me as at any given moment of the day, I get a visit from what I've affectionately begun calling the SnackPack™ (aka any and all of the 5 dogs that roam the house) snuffling for snacks or pets. They're not the most productive of herds but they are pretty darn cute, don't you think?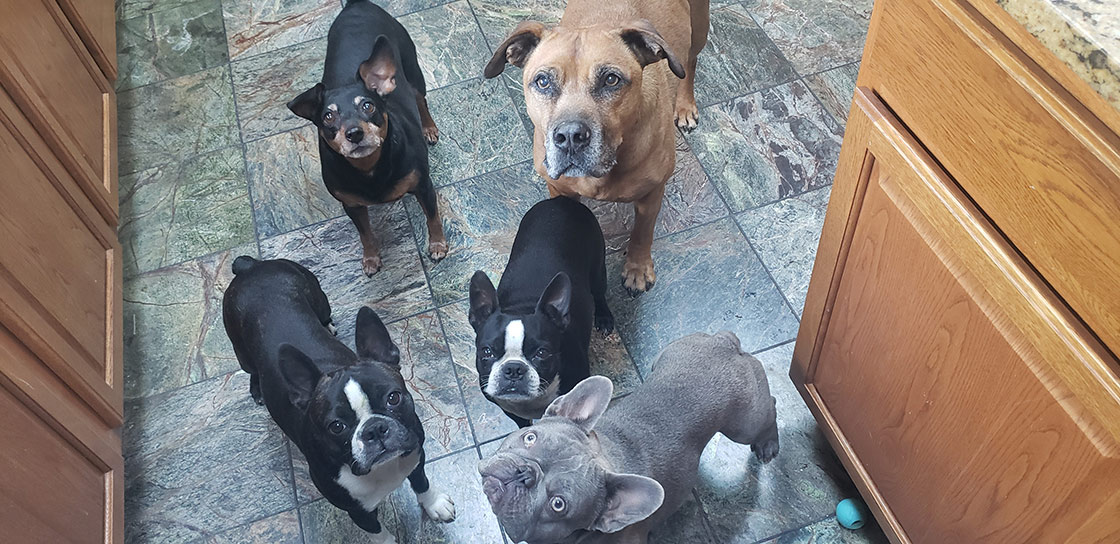 Anywho. Y'all aren't here for dog pictures are you? You're here for Halo art so Halo art it is!
CRÈME DE LA CRÈME
We're kicking things off this week with @BossLogic's incredible work of art honoring front line healthcare workers. Adding #TakeMyMask, he started a challenge and you can surf the hashtag for more awesome pictures. Some of you may have seen @Halo retweet this one already but I'm sure not everyone has and I simply had to share this again because it's so good. (Also, if you missed it, he recently helped Ubisoft unveil their next game: Assassin's Creed Valhalla!)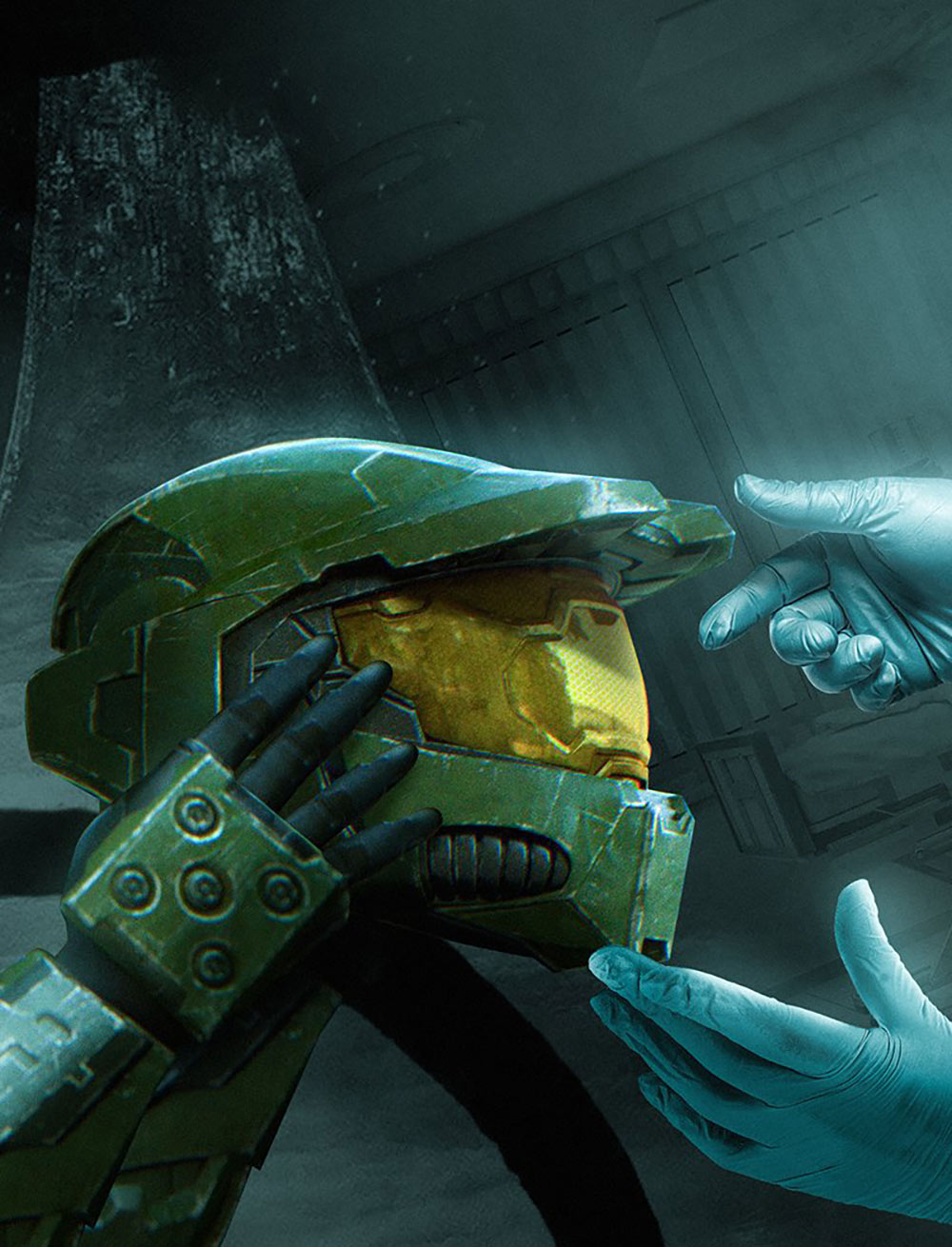 Snack Break
I knew we were getting ready to release Halo 2 on PC soon™ so I held onto /u/TheRedNaxela's rendition of Peril until now because if this isn't the perfect time for it, then I don't know what is. I love watching the piano bits move as the music is played! And, of course, the music is lovely as well. Well done, Naxela!
Snicker's Doodles
No doodles from me (no one wants that, I promise) but plenty to go around from the community!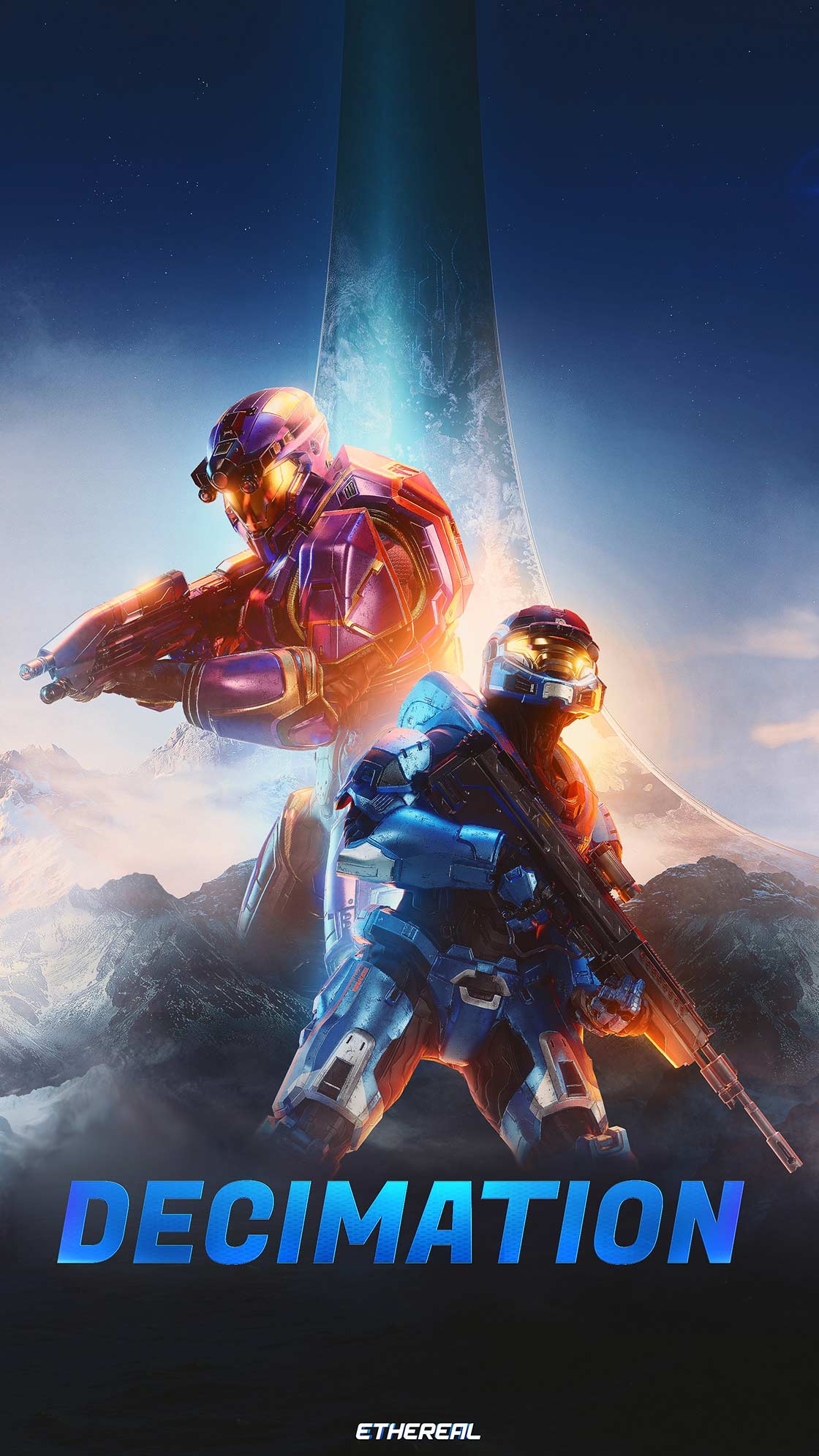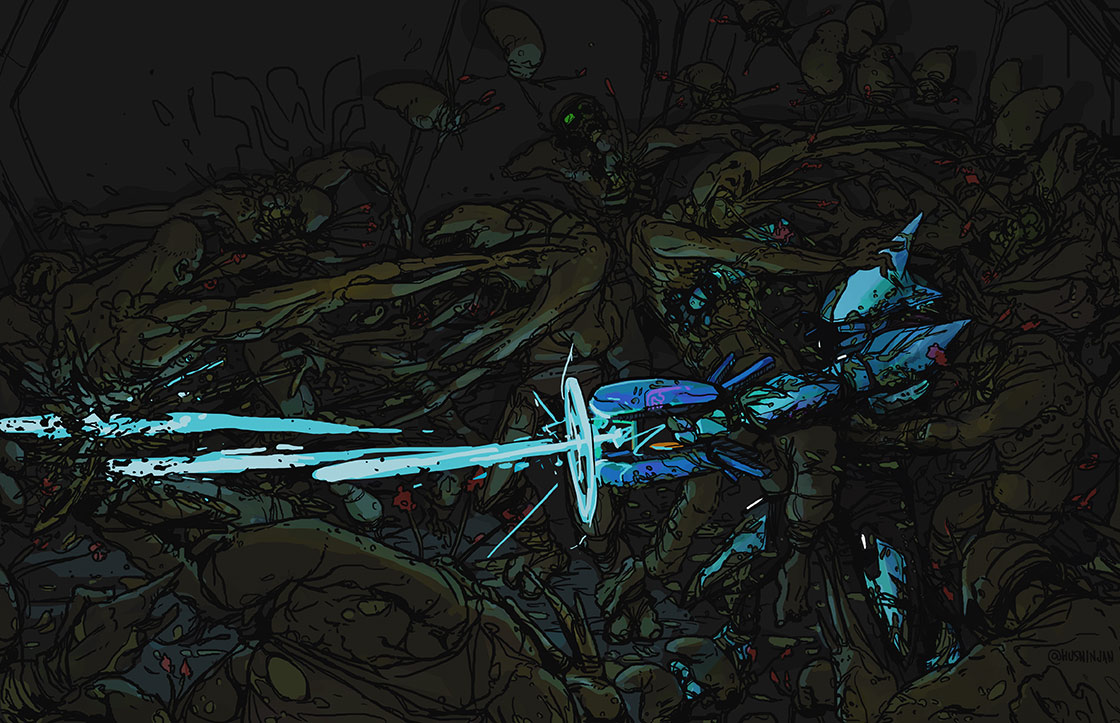 Truth and Reconcilliation, /u/BugeLurk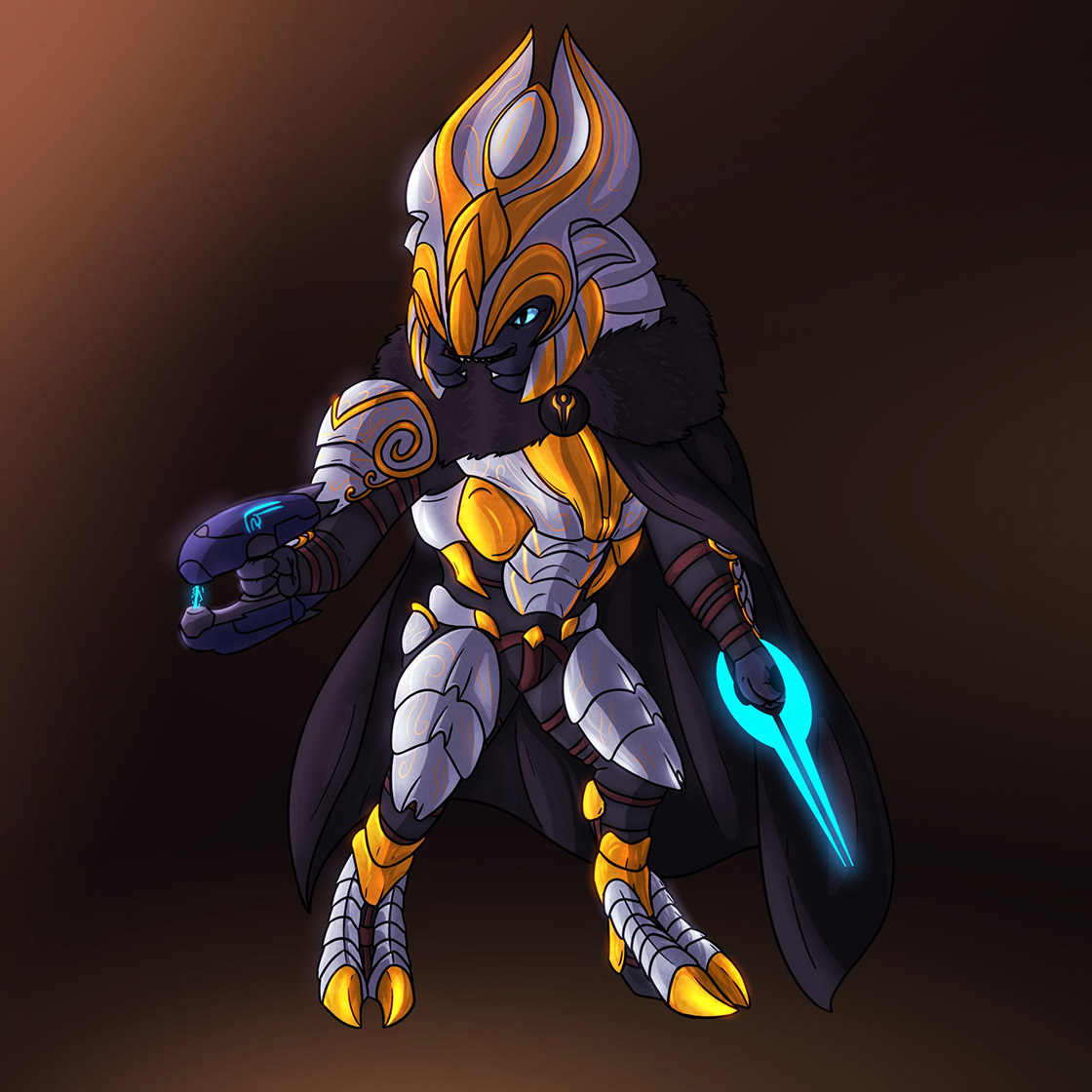 Chibi of Tkraan, @Tkraan_Duranai and @nwar_zone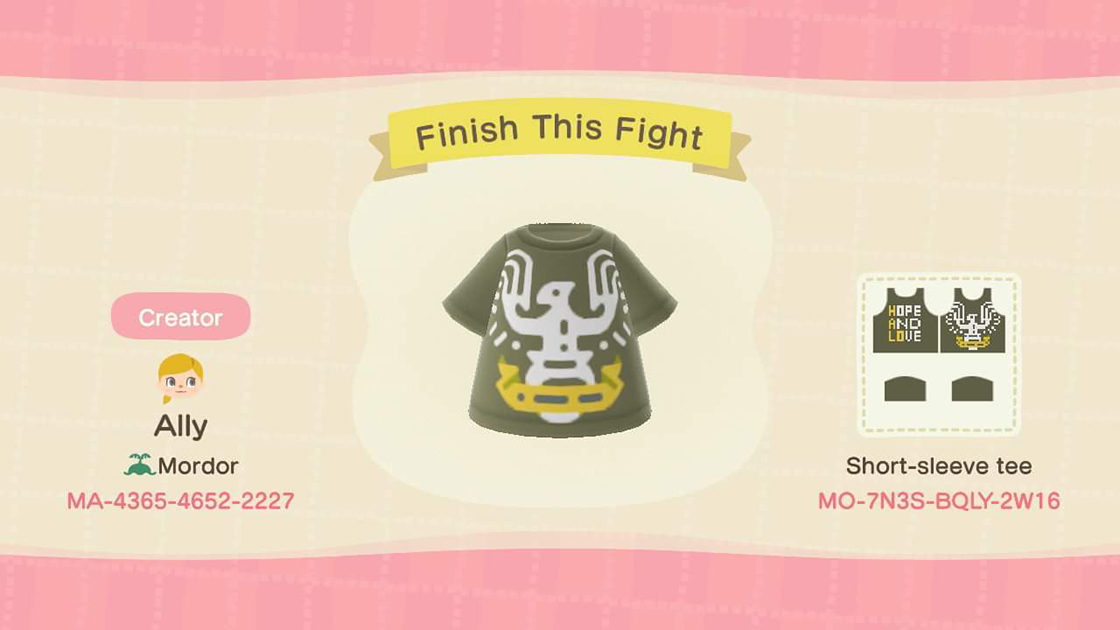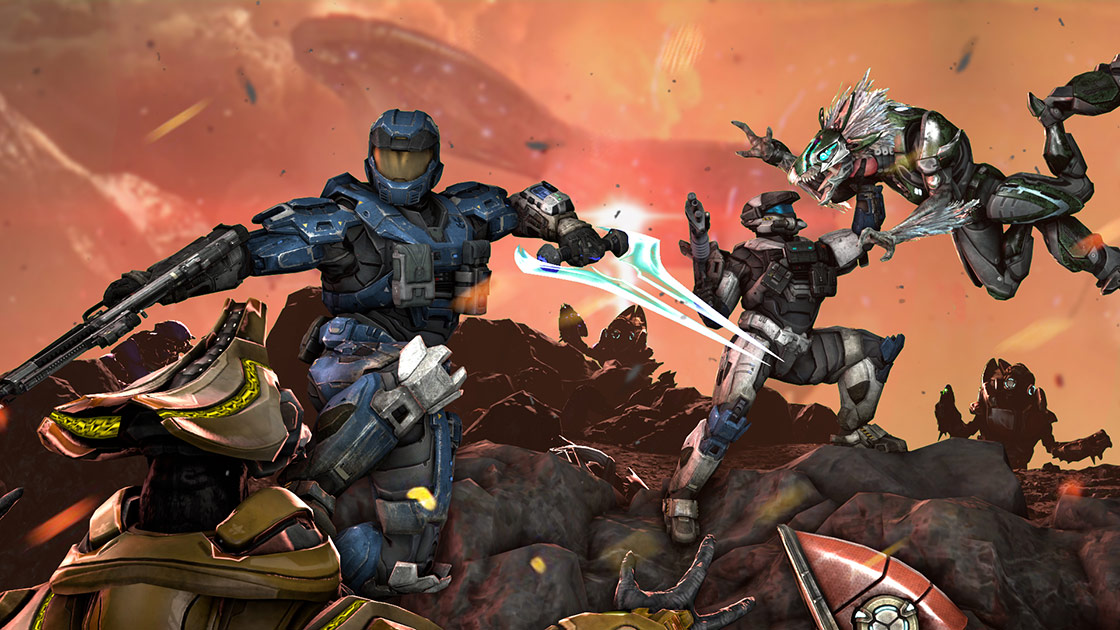 Just Getting Started, @WAlphaGames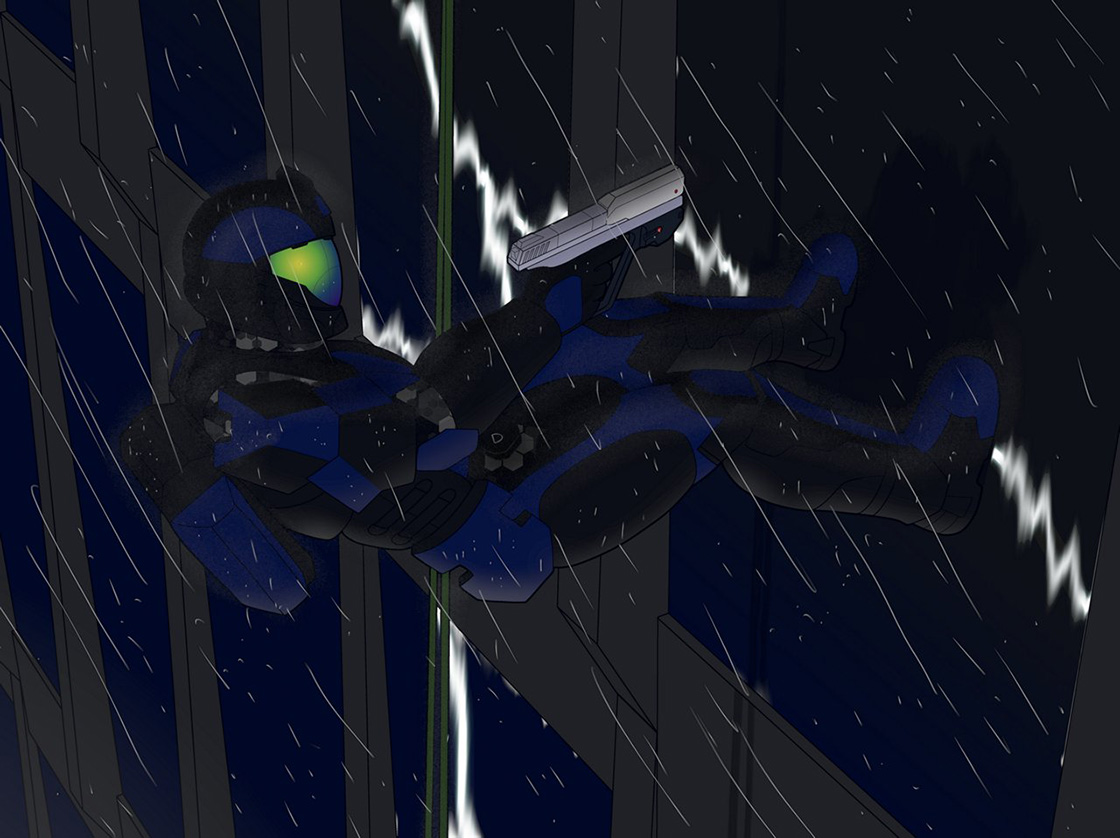 Interesting Night, @Regret_the_Van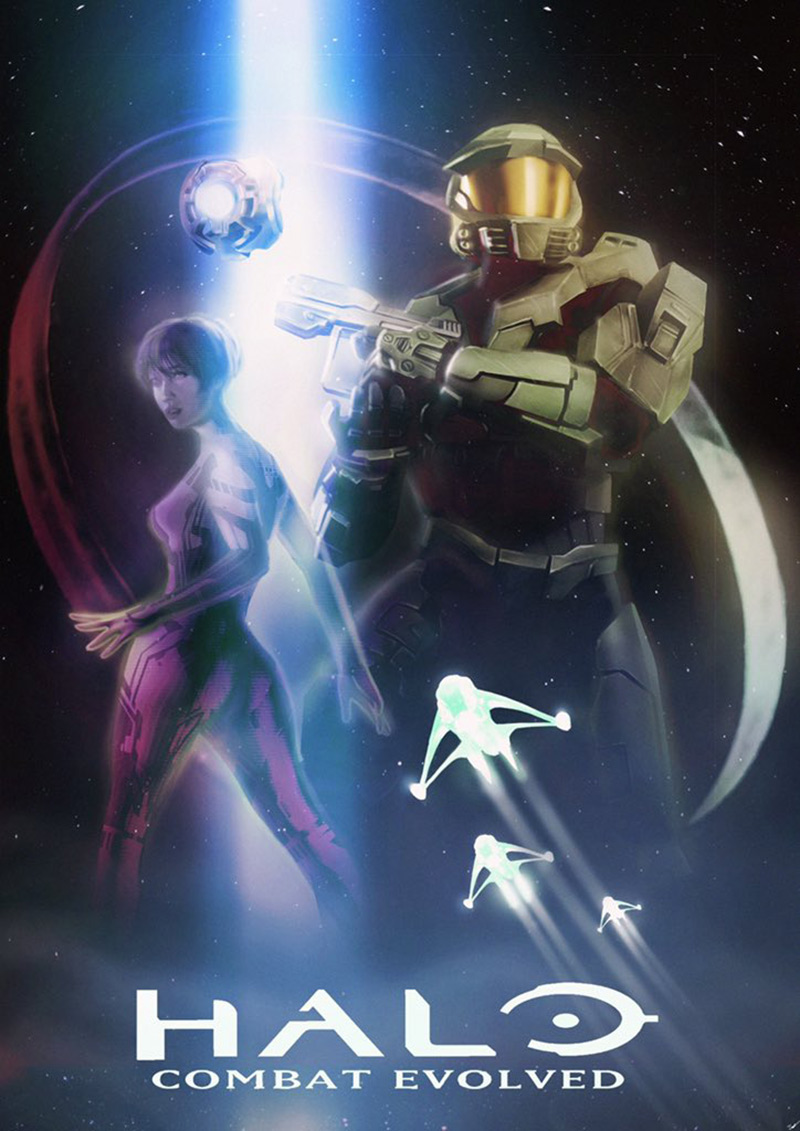 Halo: Combat Evolved, @jackdrawss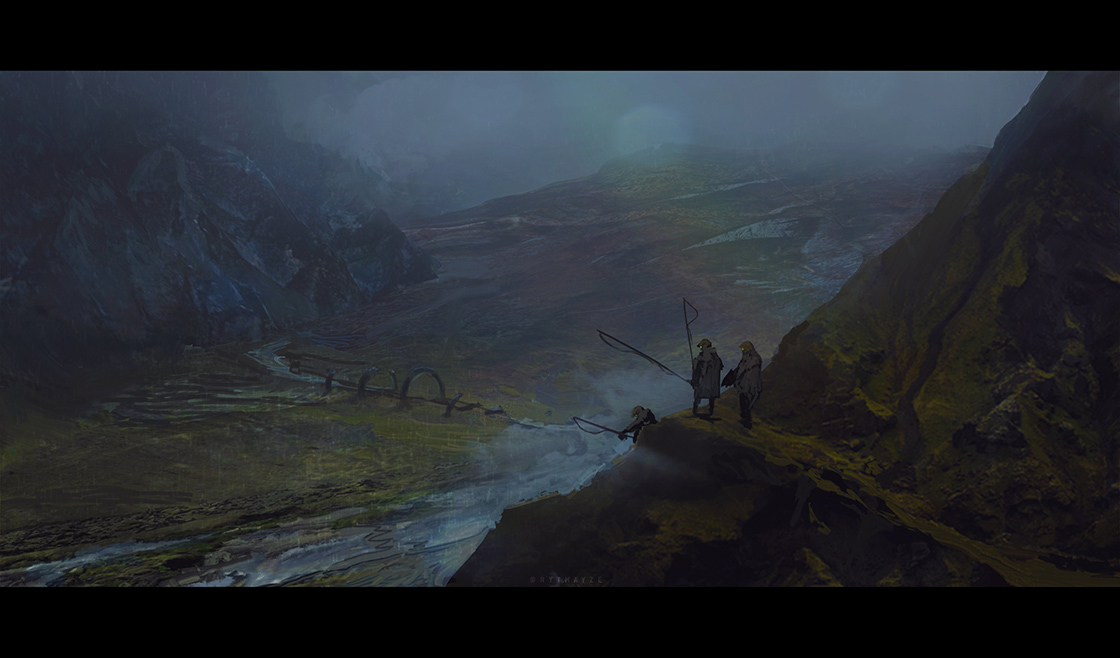 Fishing on Installation 07, @Rythayze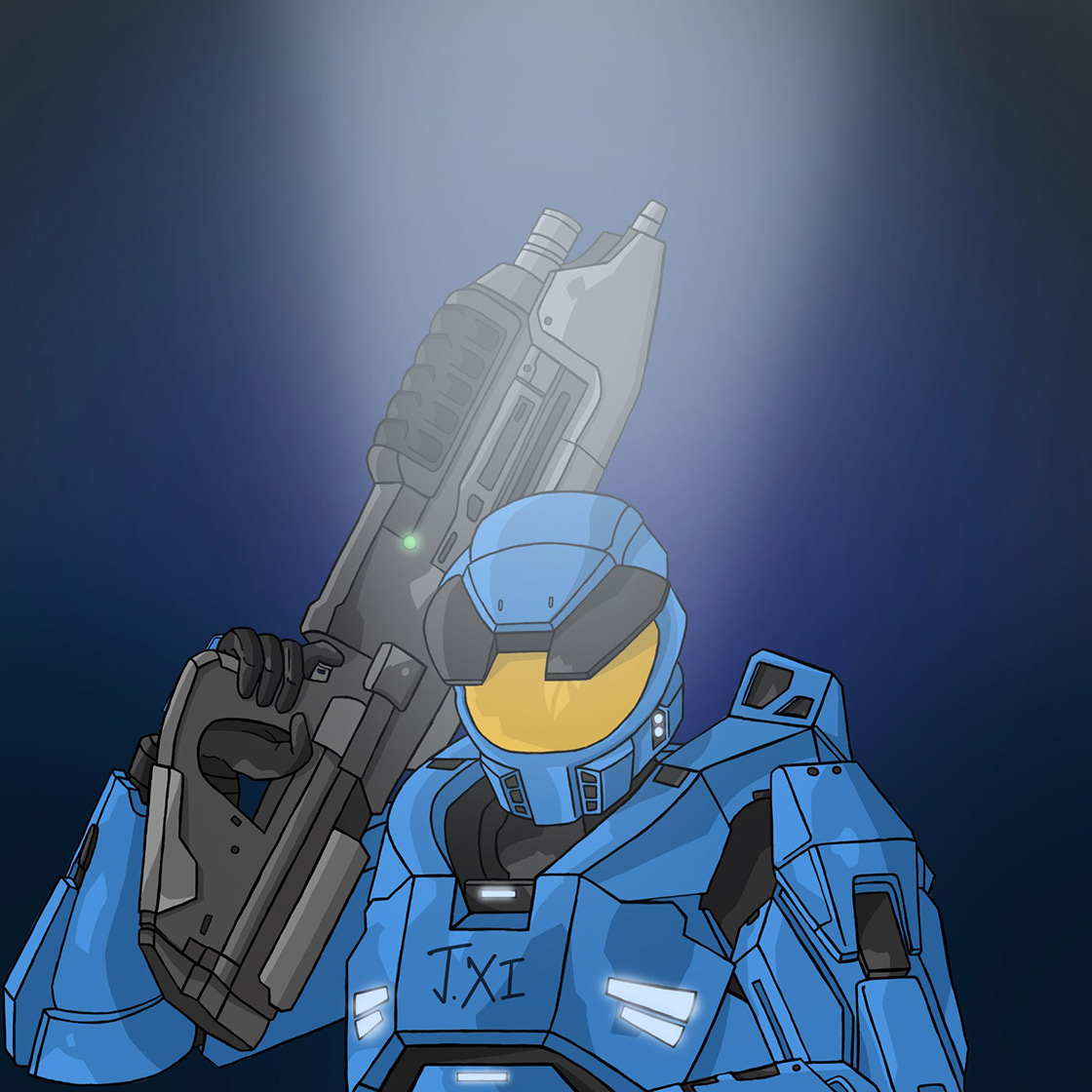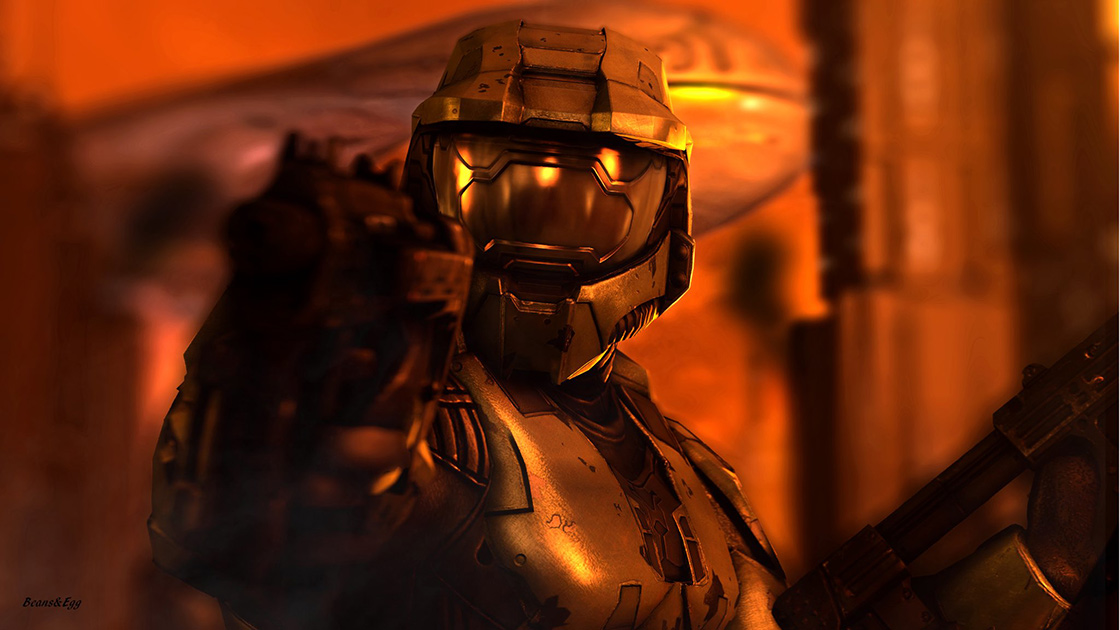 Earth Will Never Be the Same, @BeansAndEgg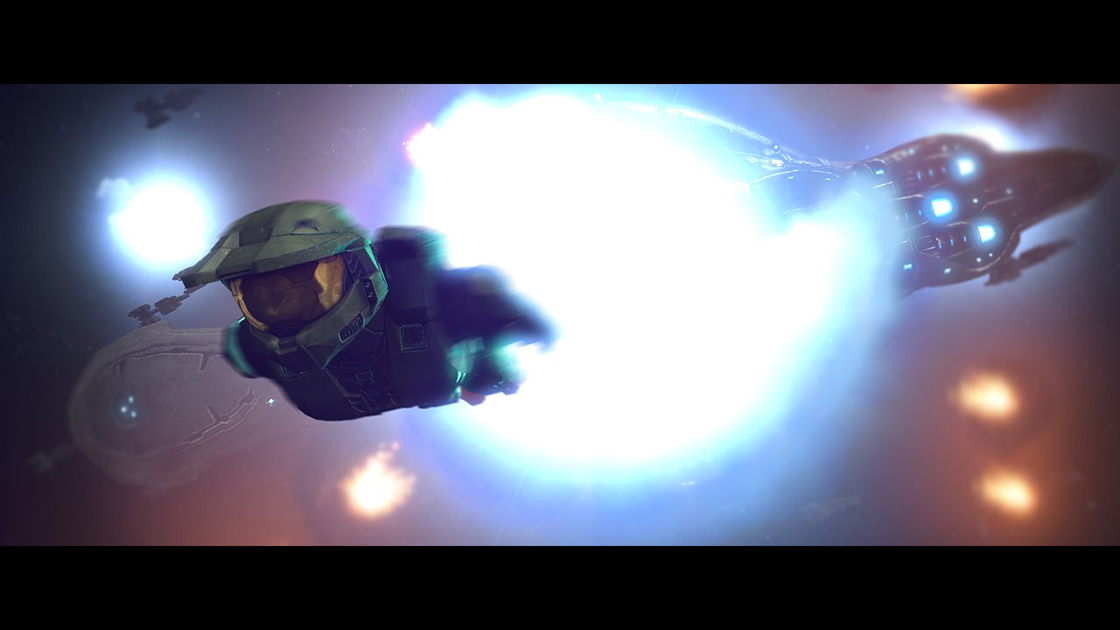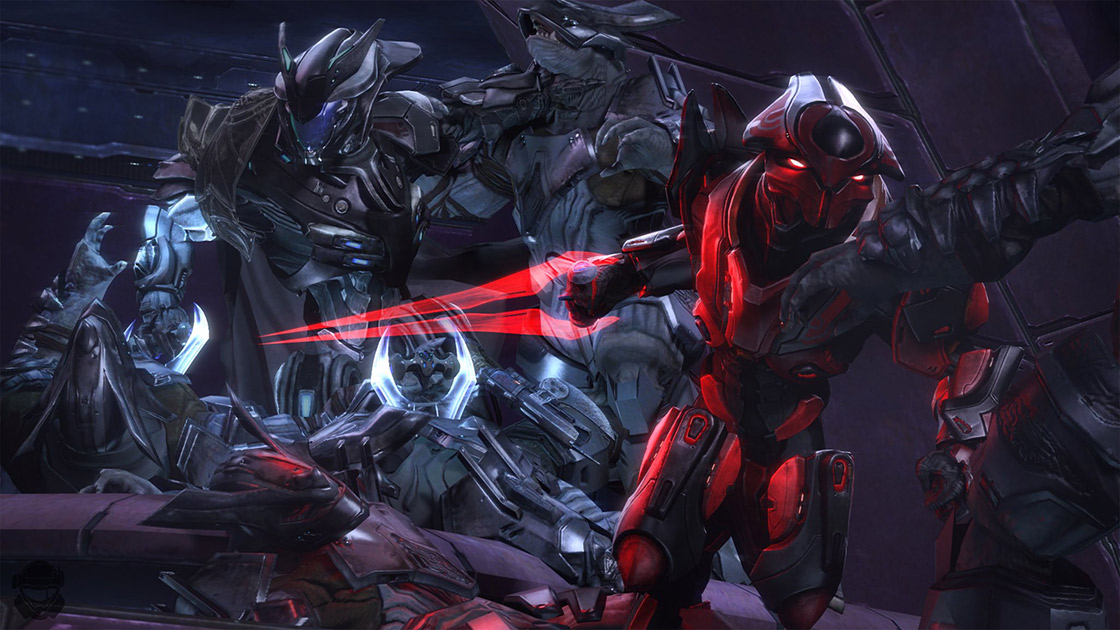 Zealots, @Sir_Scar_III and @CommanderNova26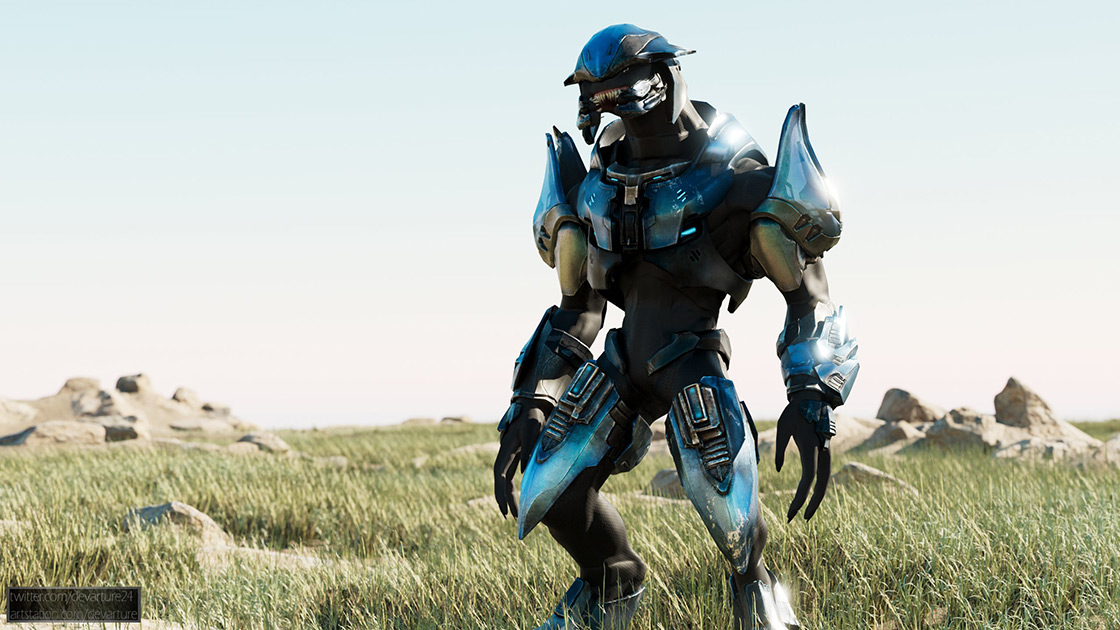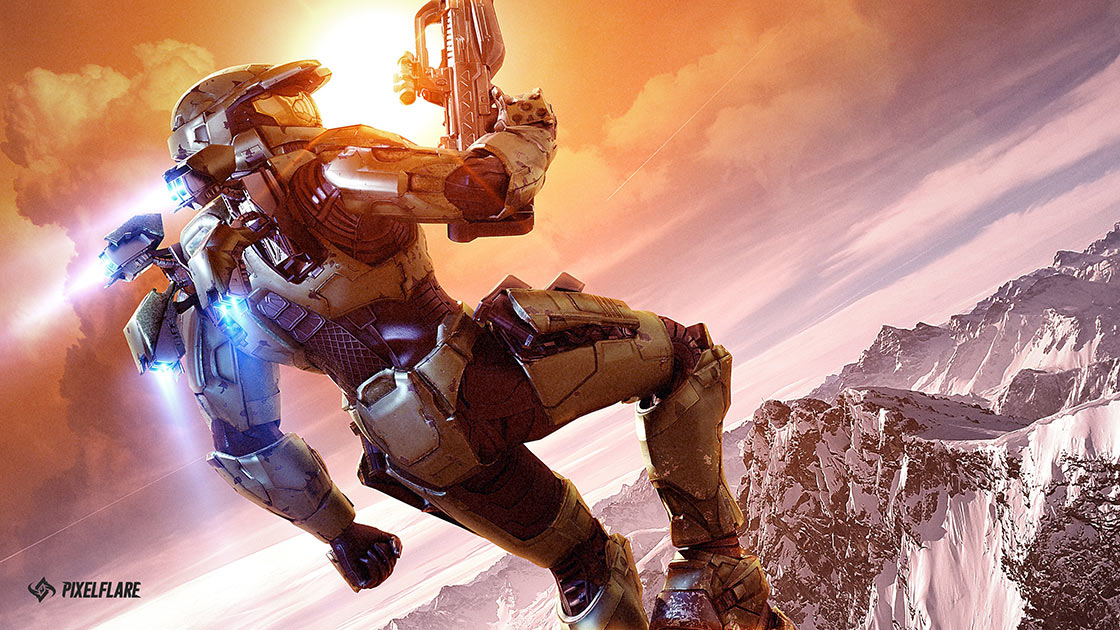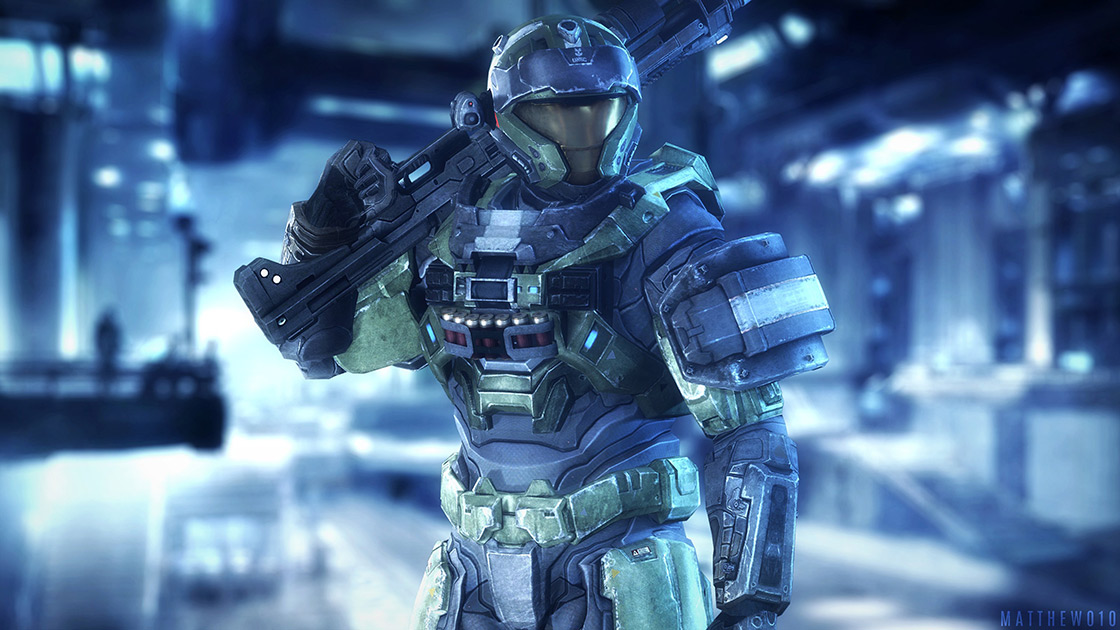 Grune, @matthewo1o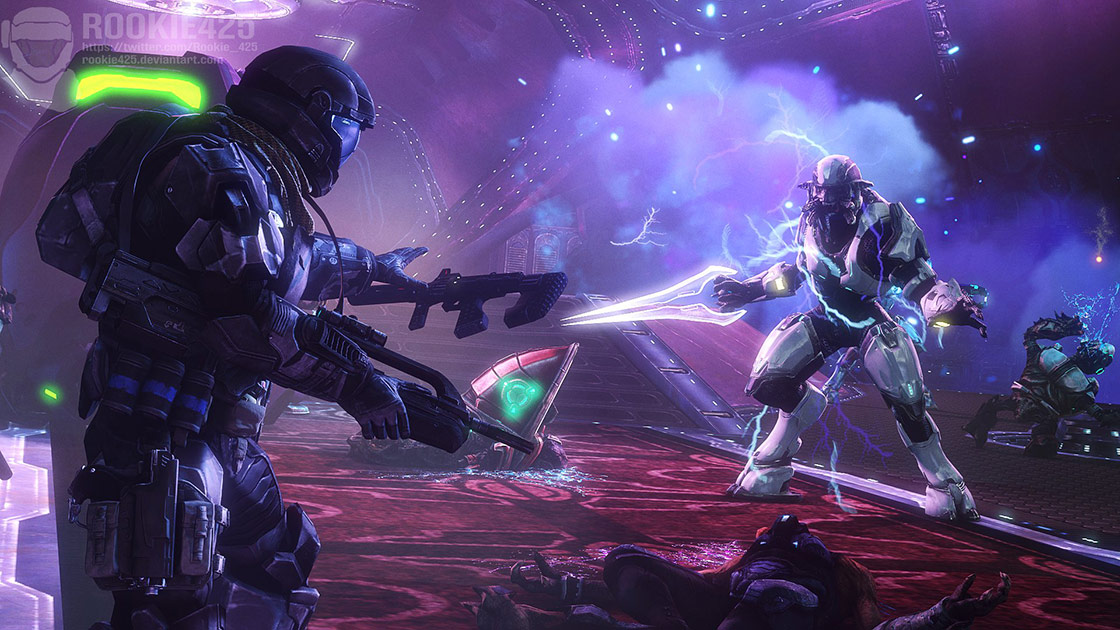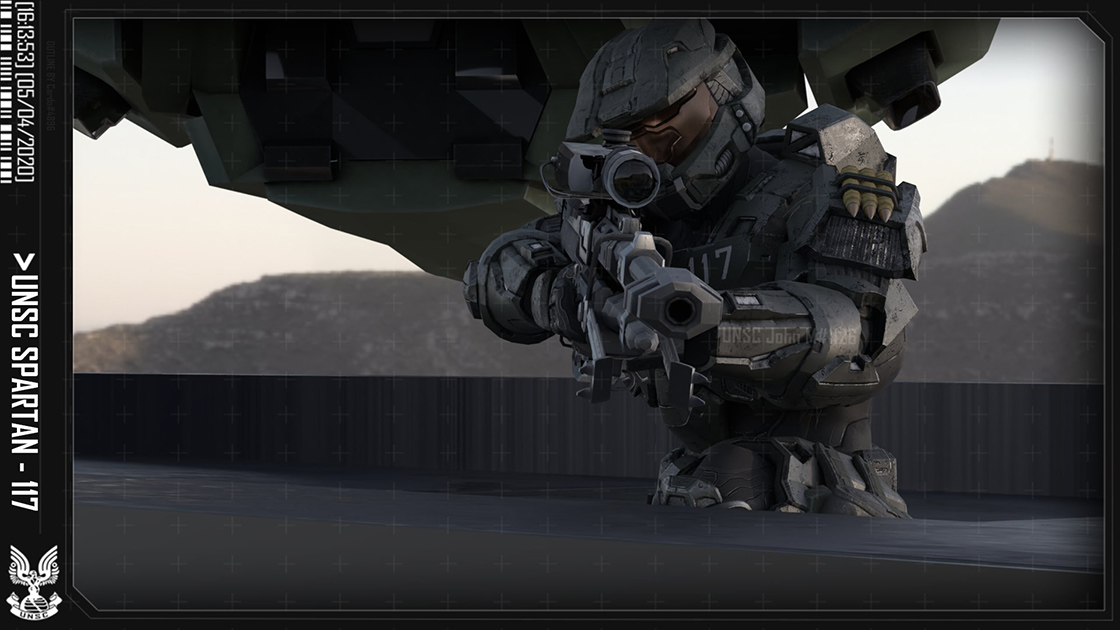 John-117 Taking the Shot, @Paul_PJ_Meehan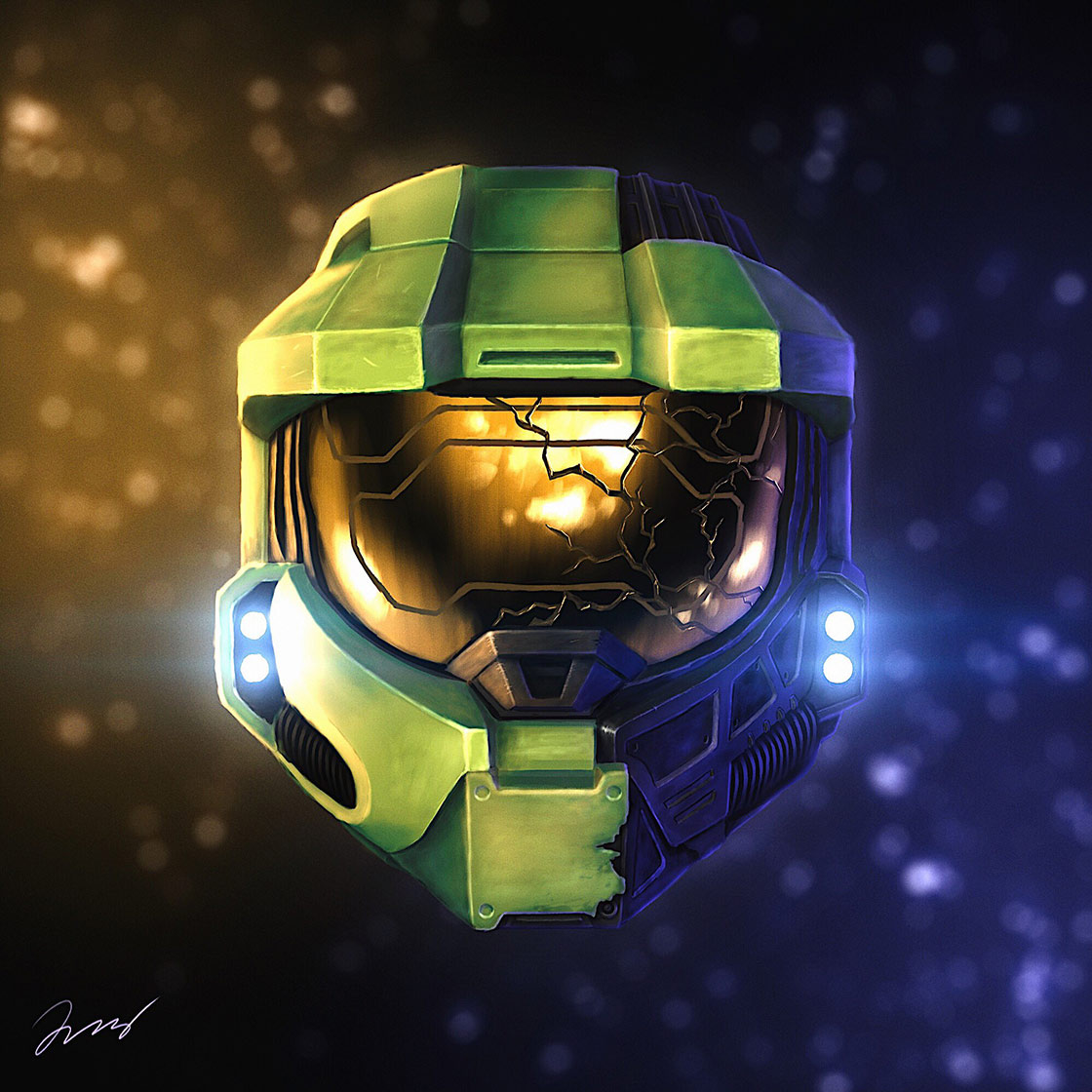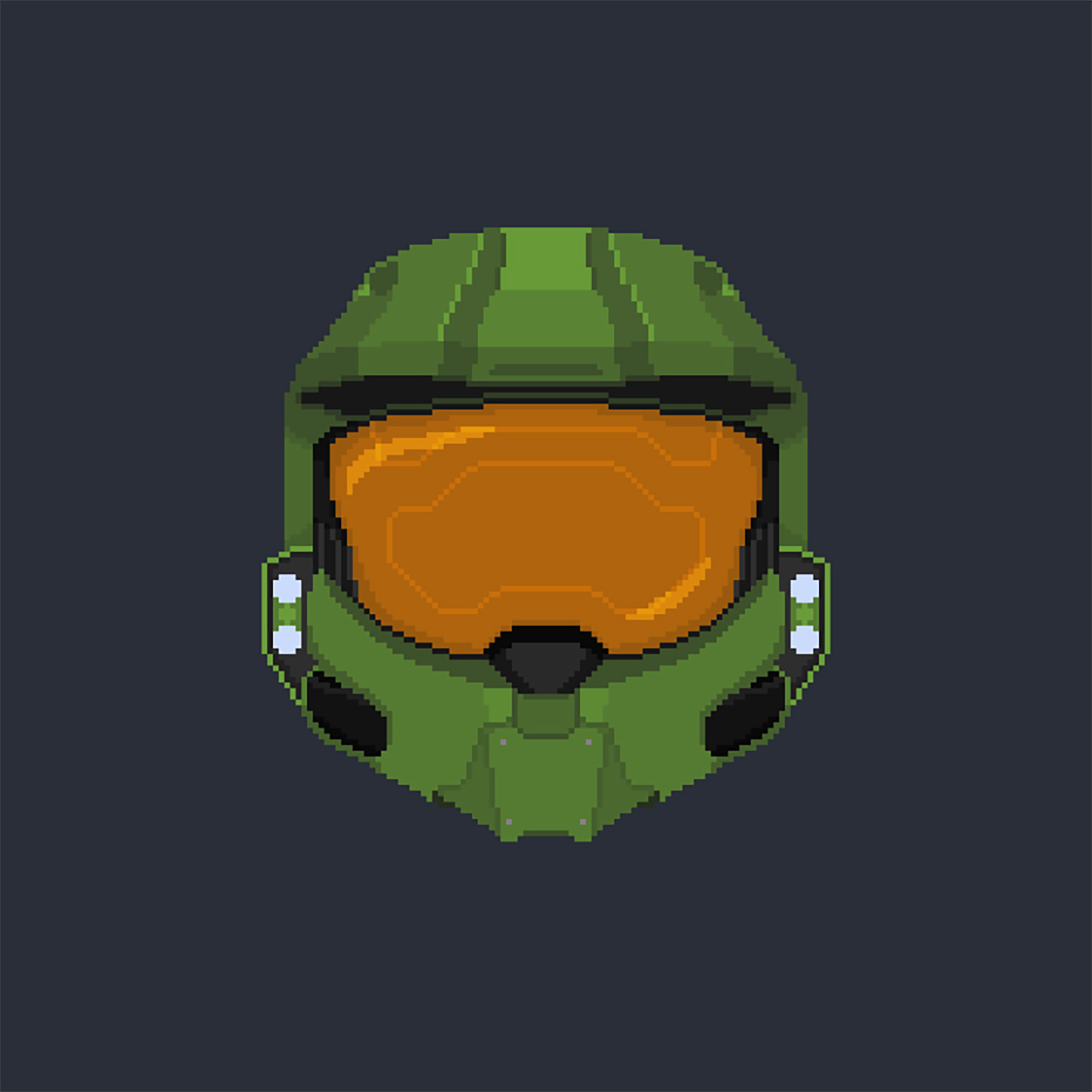 Pixel Chief, /u/JoshuaJennerDev
half baked
There's something extra magical about hand-drawn artwork. And it's totally not that I'm insanely jealous of the talent and skill at all. Nope, not even a little bit. (Okay it's totally that.) Enjoy this variety of incredible works from painting to sidewalk chalk (yes, really!).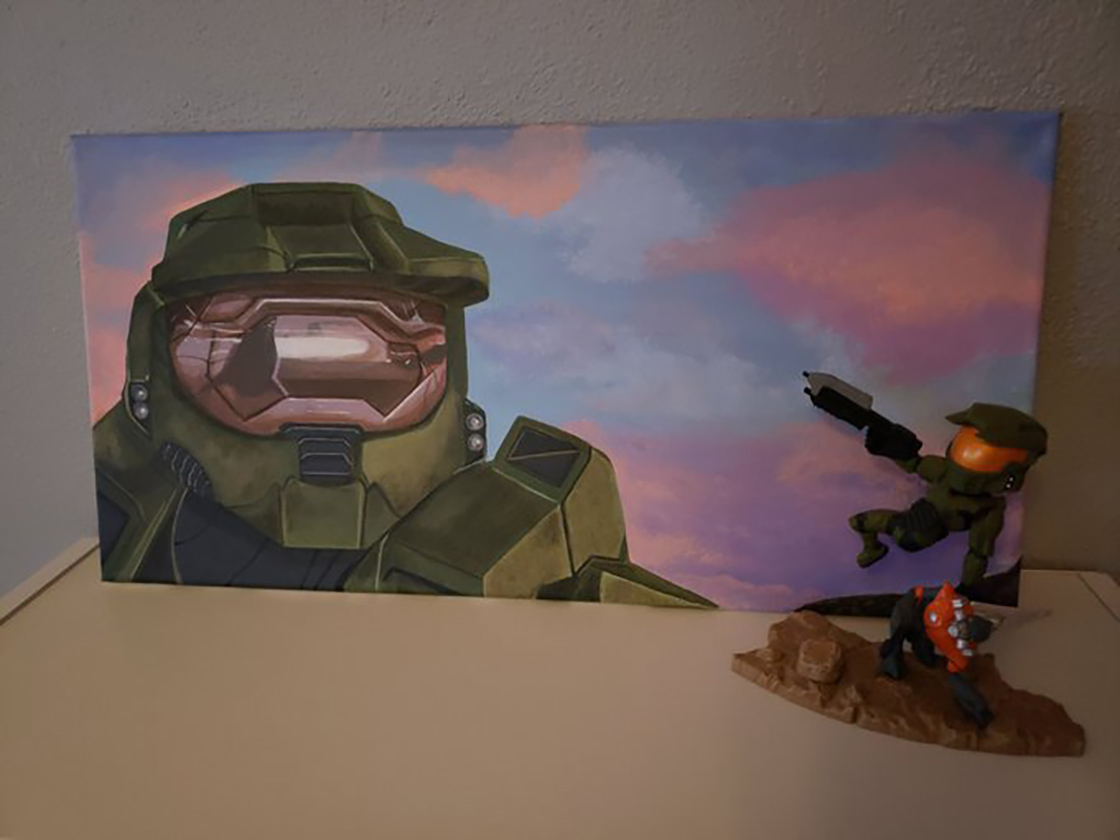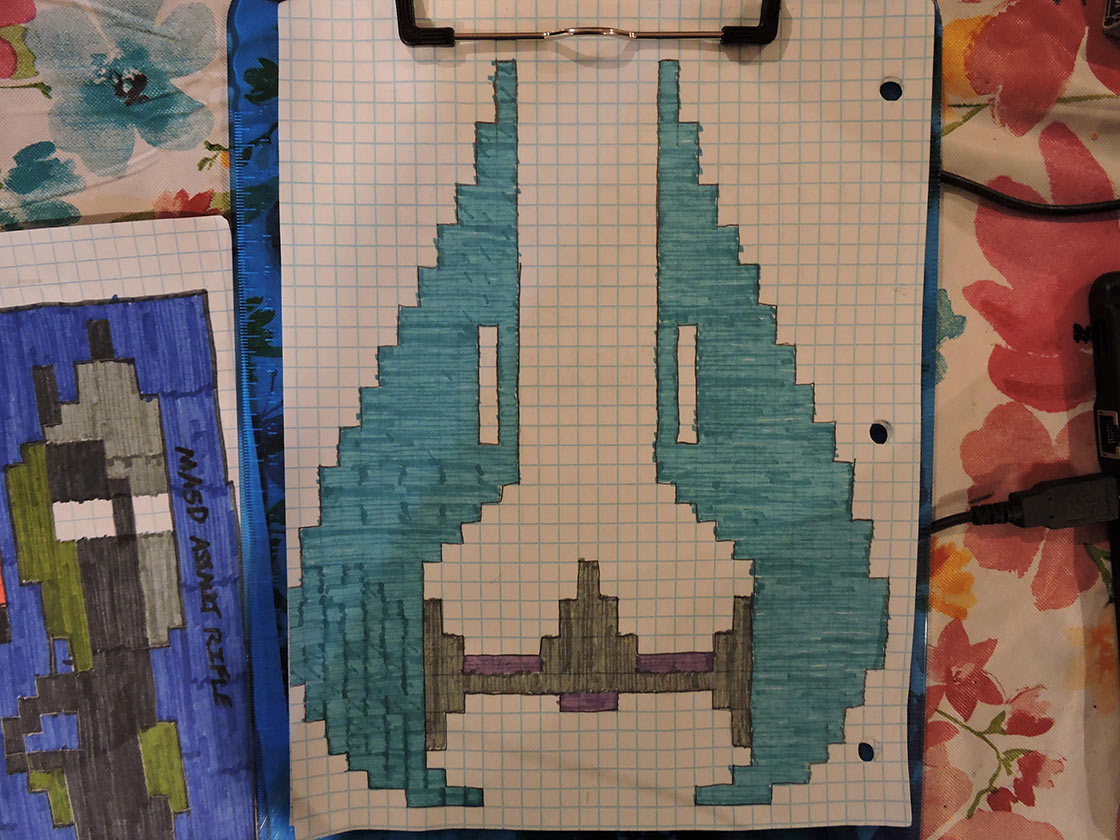 Pixel Energy Sword, /u/LargeBigHuge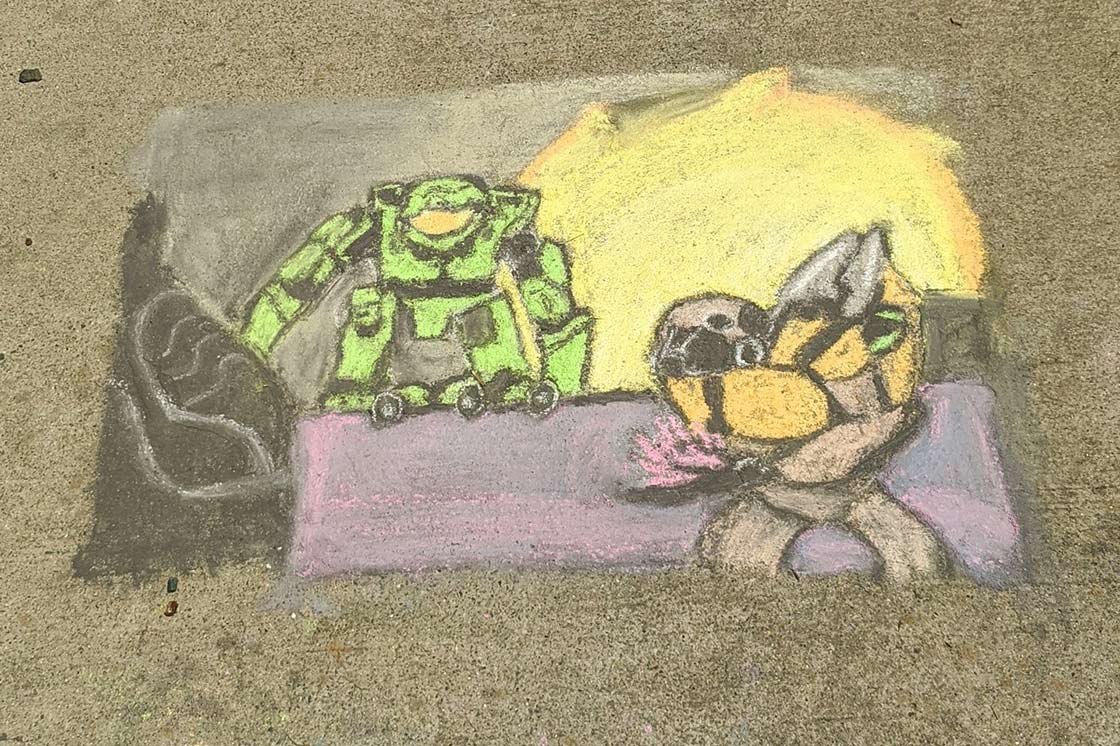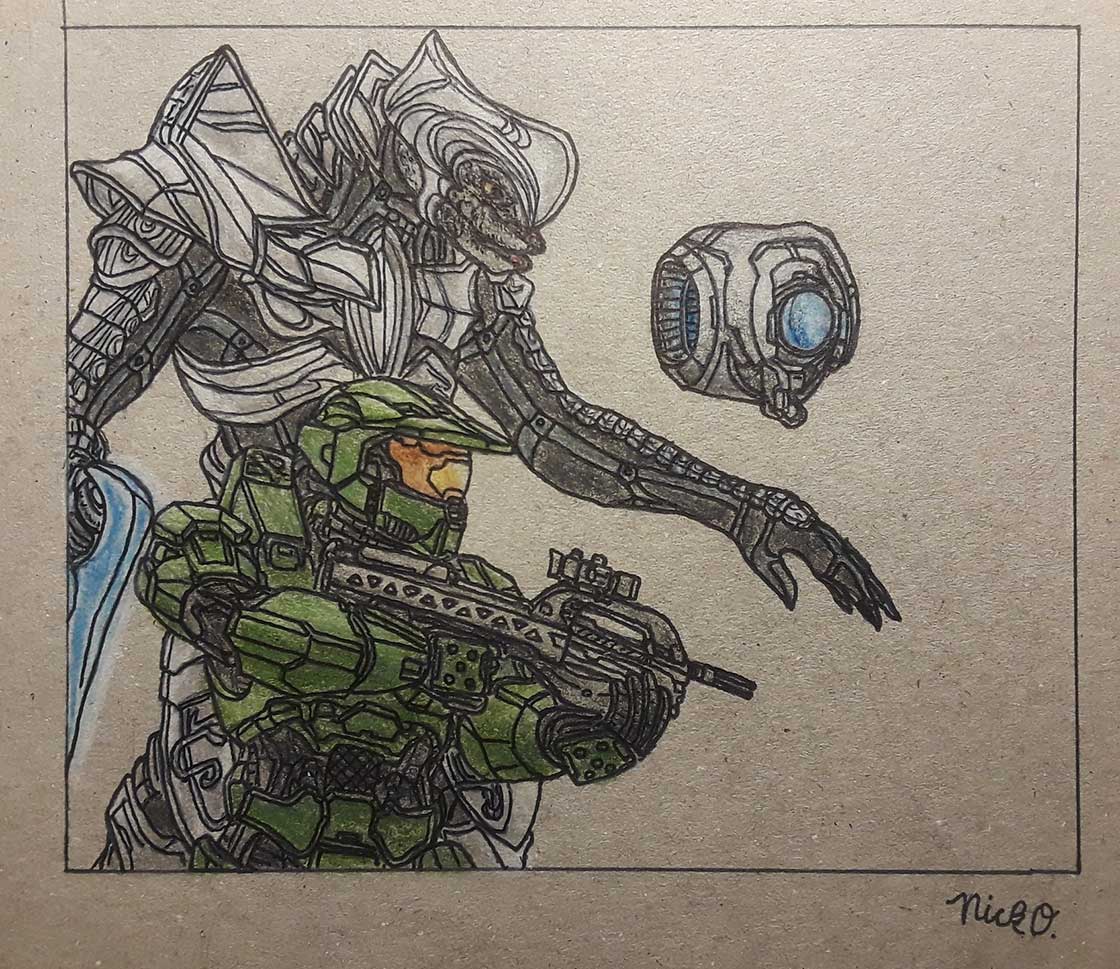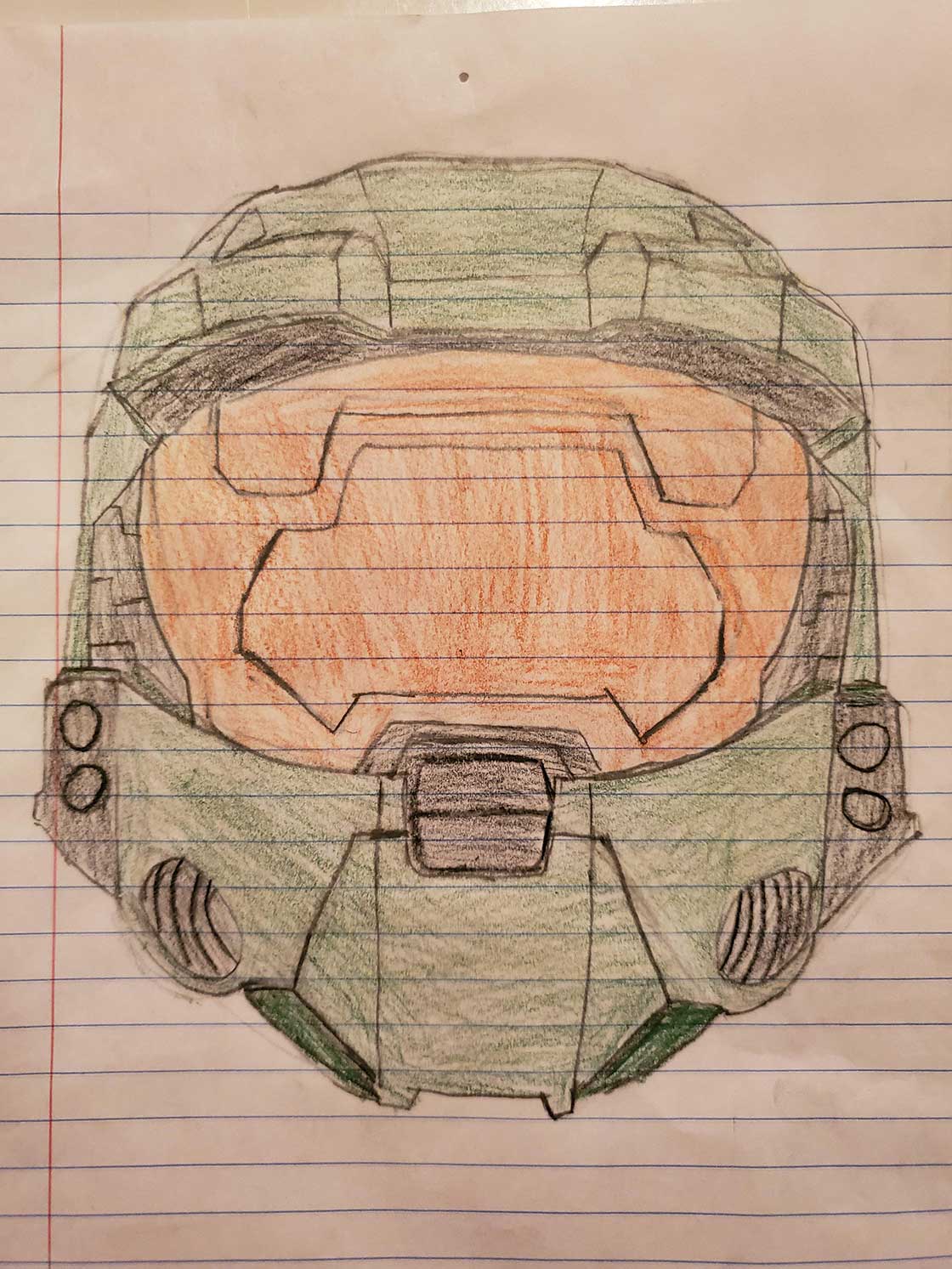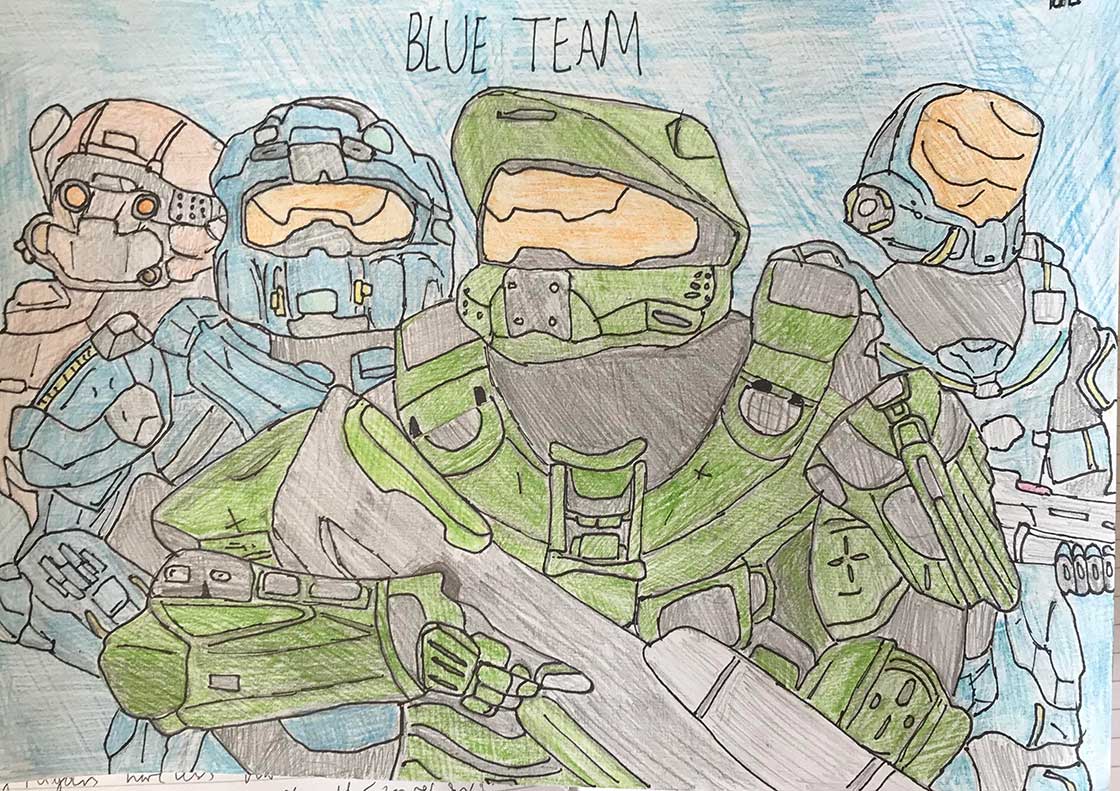 Black and whites
Sometimes you just want the elegance of black and white cookies. Just me? Oh. Well, how about some graphite sketches? I have some of those to share!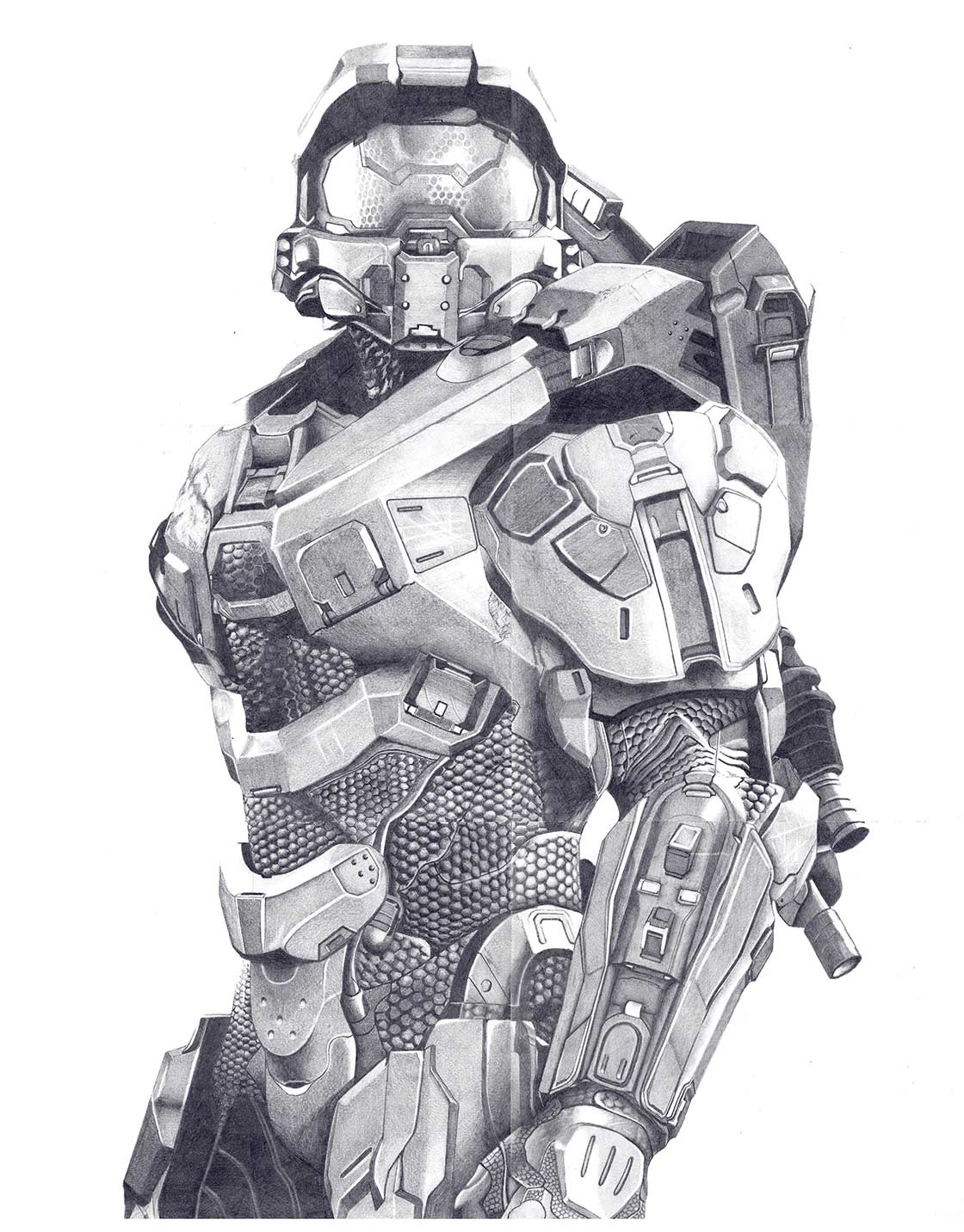 Master Chief, /u/PotterGandalf117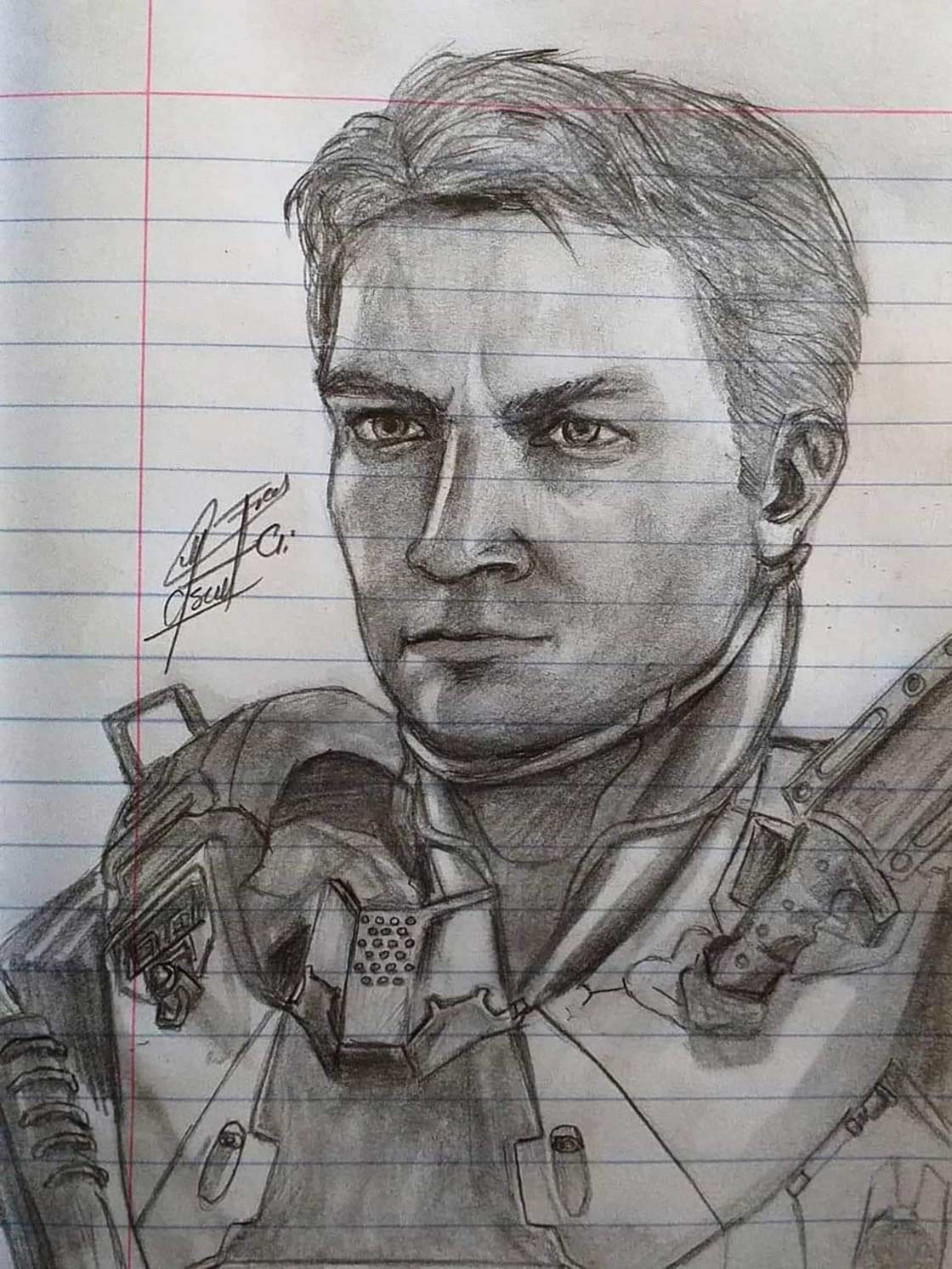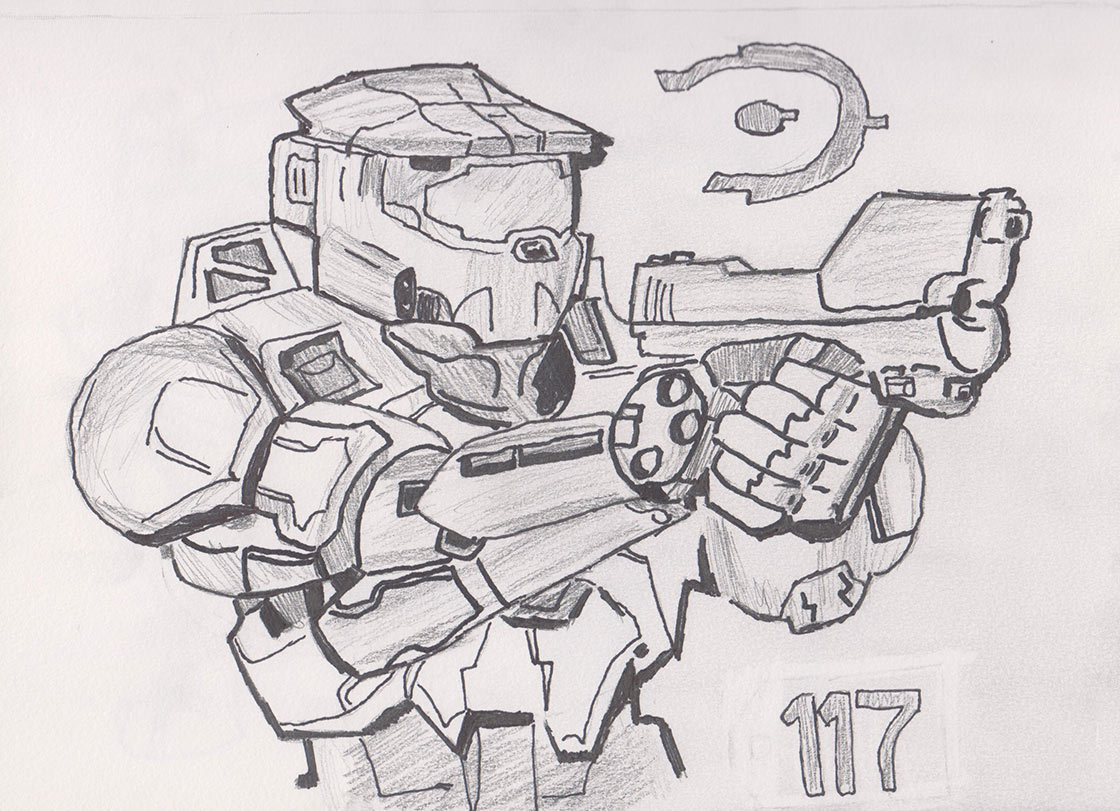 Halo: Combat Evolved, @TheArtOHarry1
Homemade
Not all art is on paper! Some people prefer physical arts and crafts and I love them too.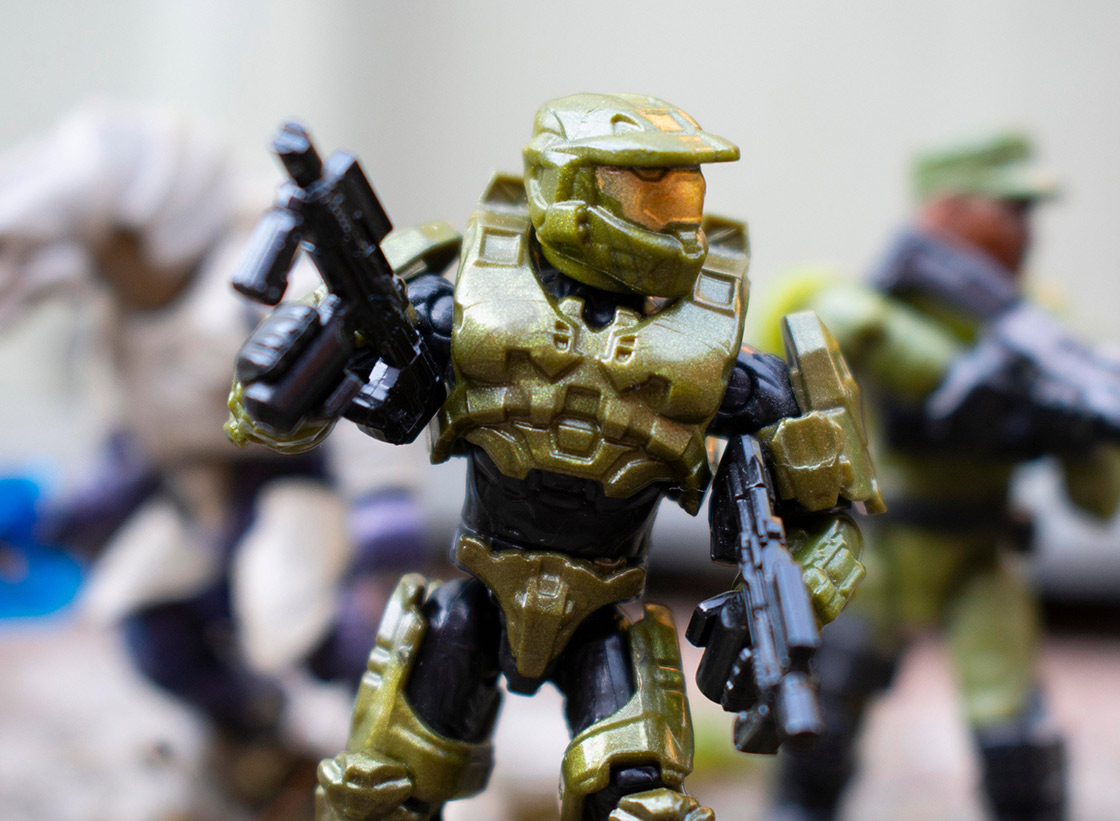 Earth Will Never Be the Same, @Tom_Jurassic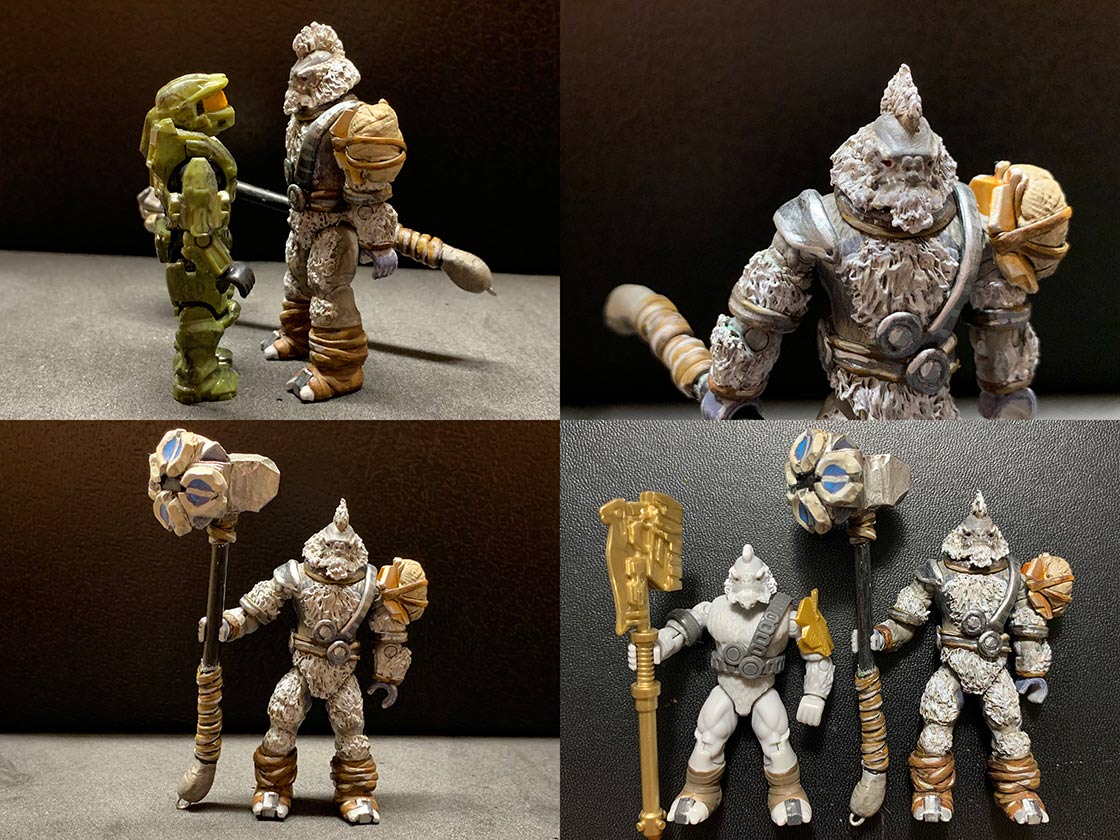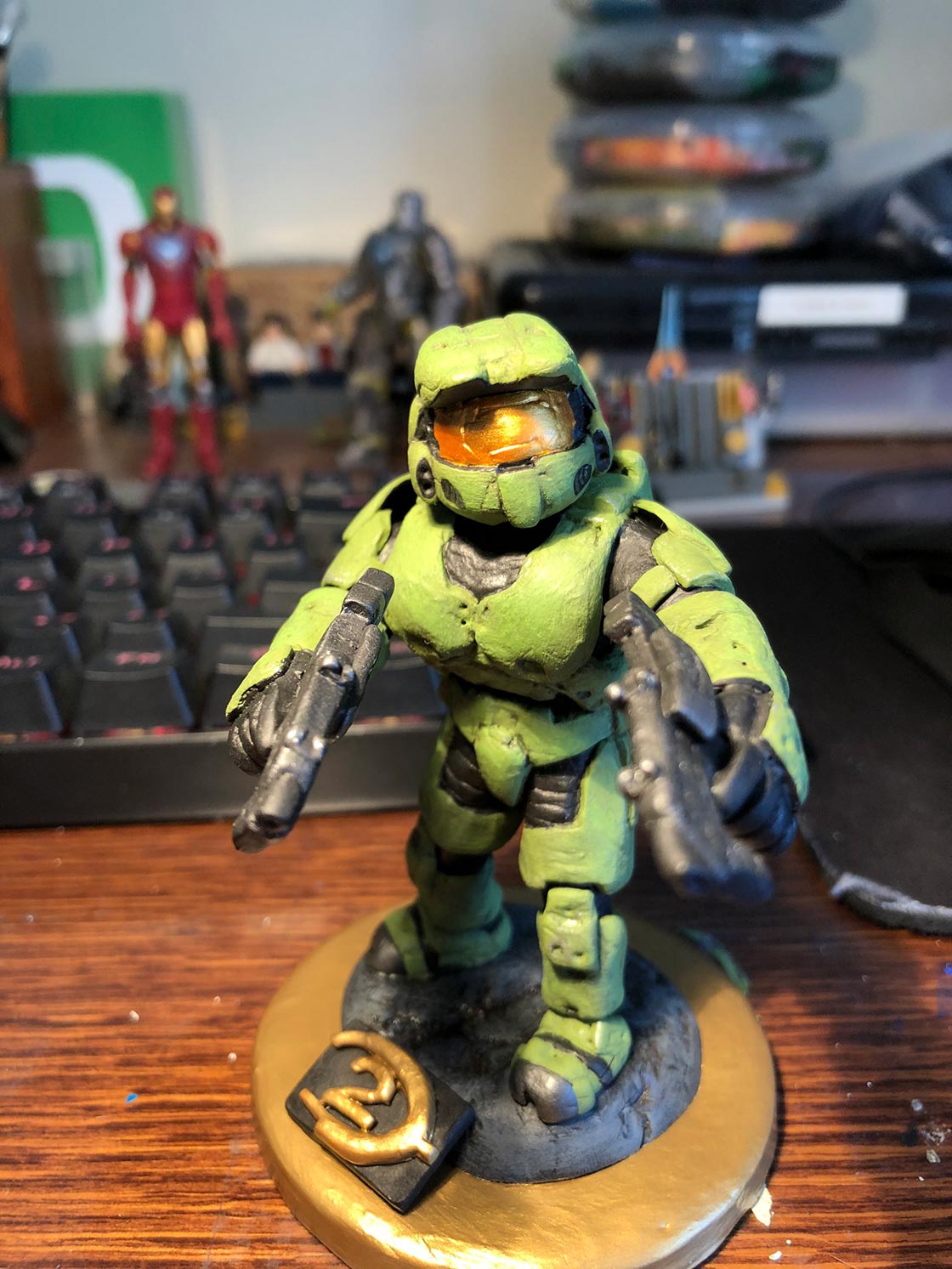 Halo 2: Anniversary Master Chief, @ThomasS47233339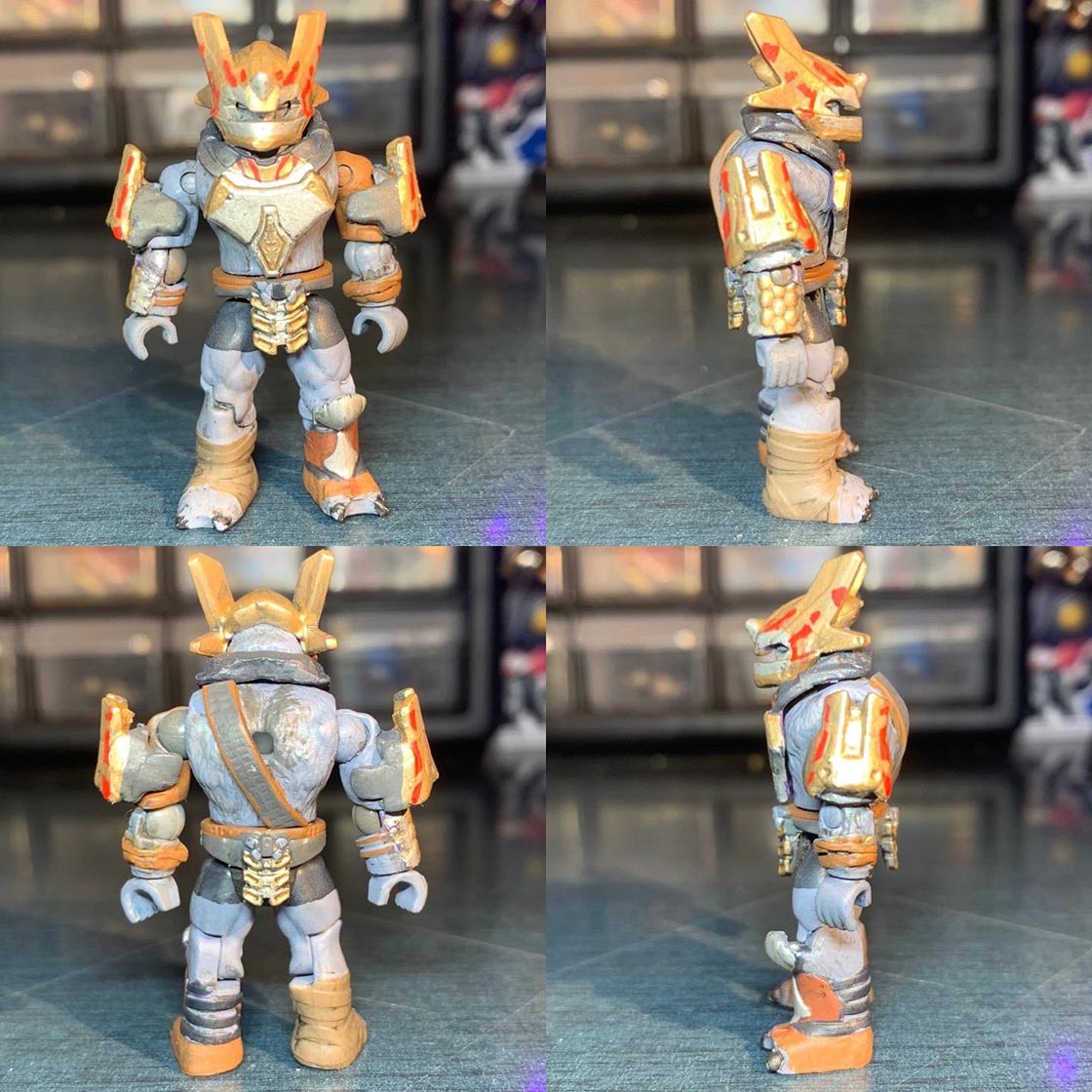 Halo: Reach Brute Captain, @RedlineConstrux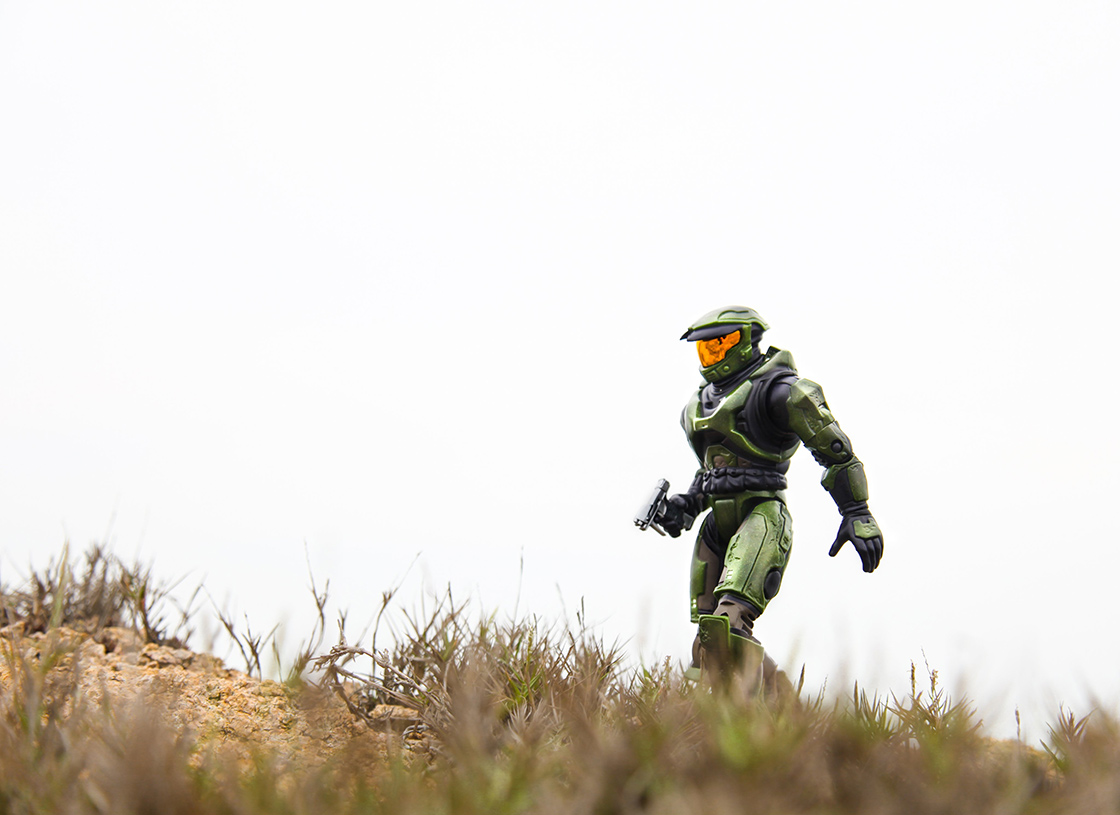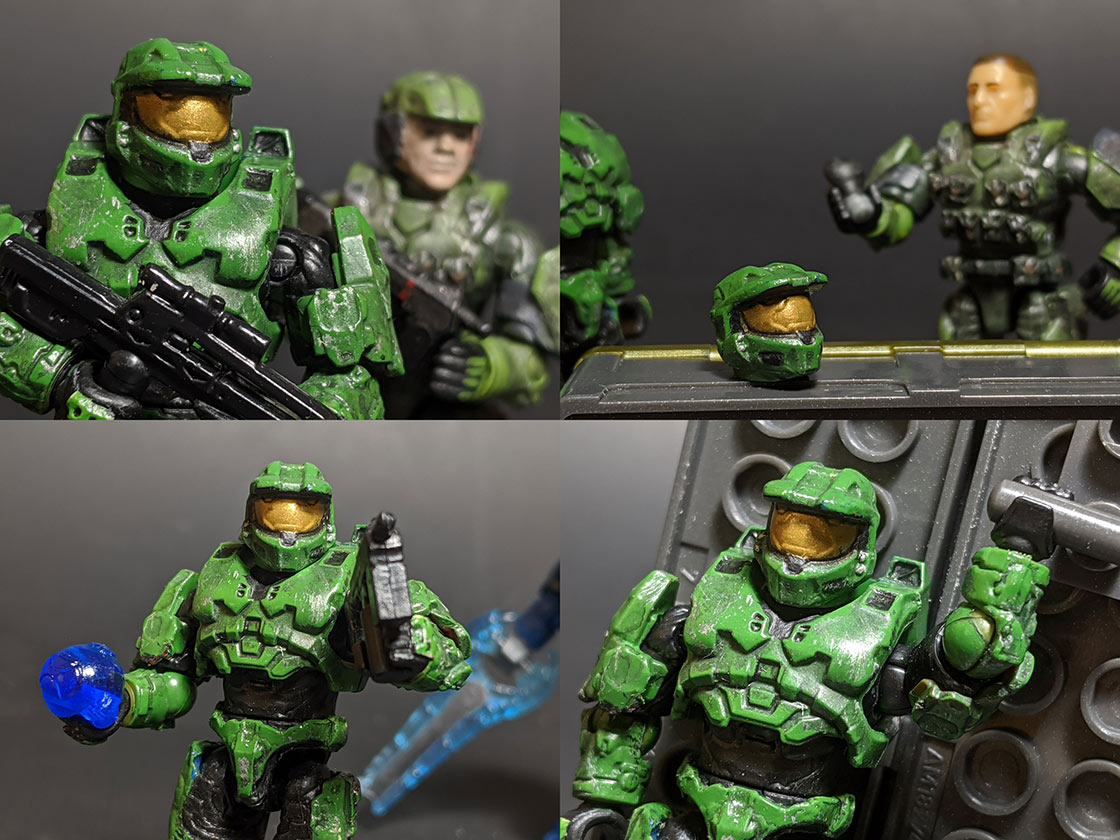 Halo 2: Anniversary, @MixBrixMinifigs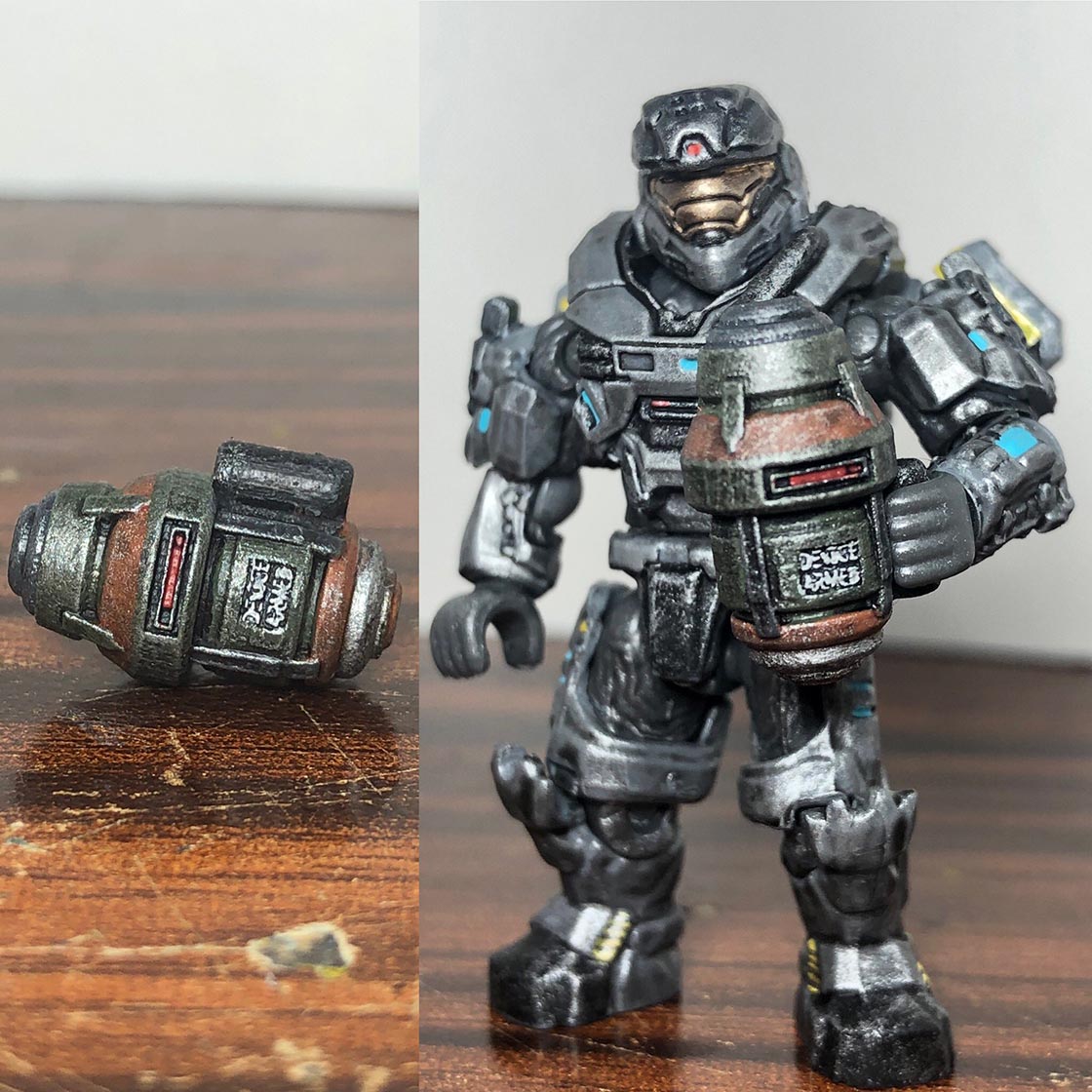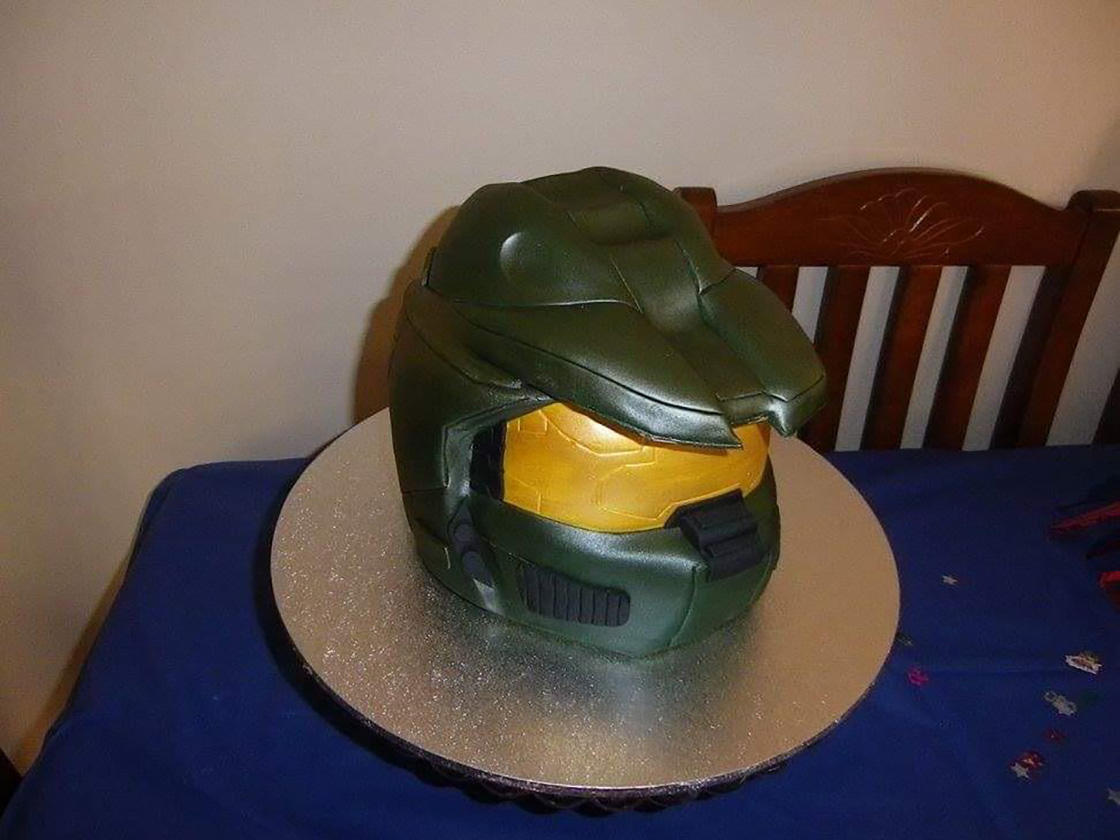 Let Them Eat Cake, /u/ChillyPhoenix
Eye Candy
Let's take a stab at the tattoos and cosplay now, shall we?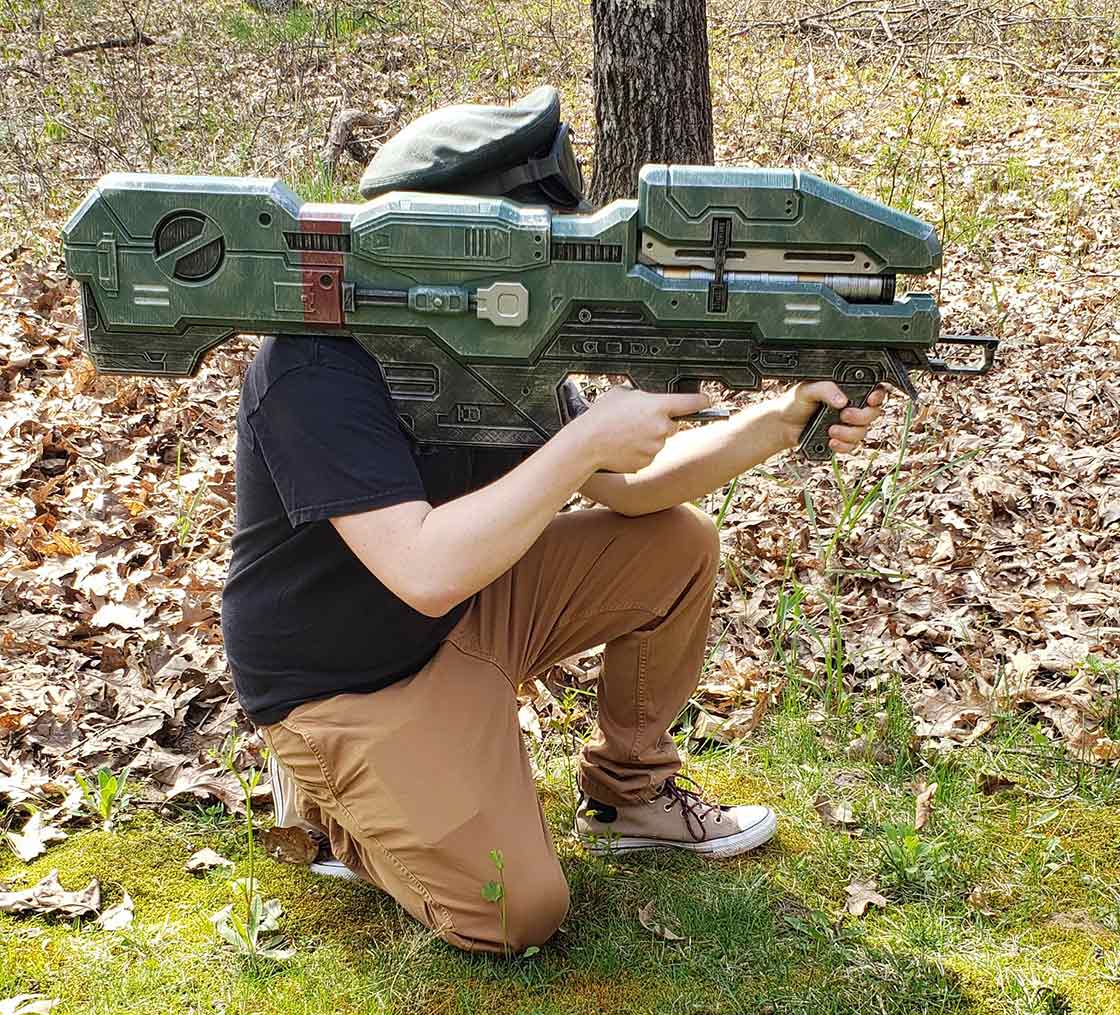 Spartan Laser, @TheApropalypse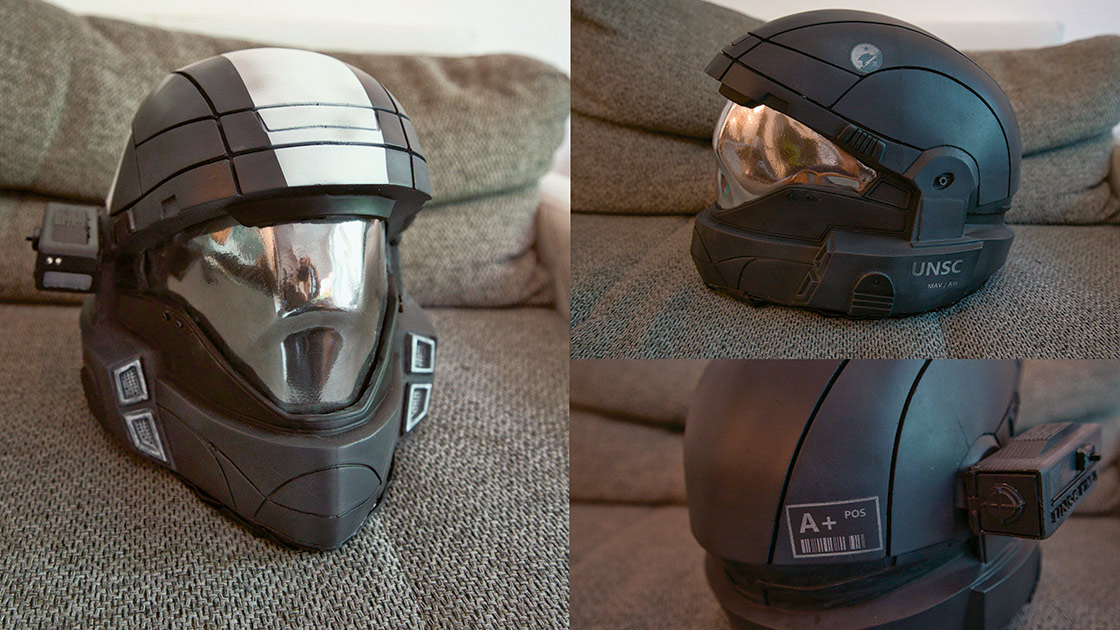 Picture Perfect
I know I love taking pictures of things I'm proud of and taking great screenshots (or photos!) is no exception!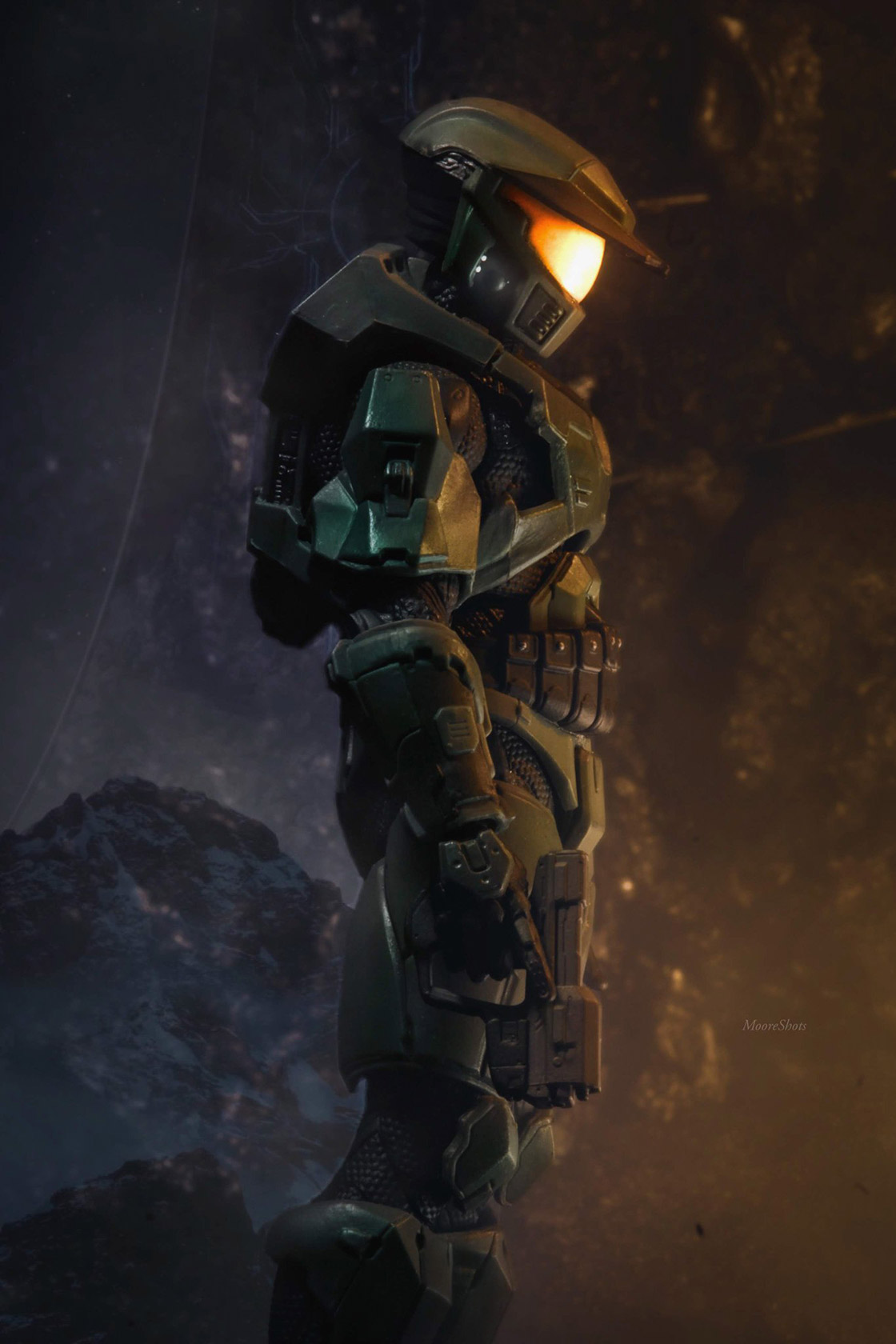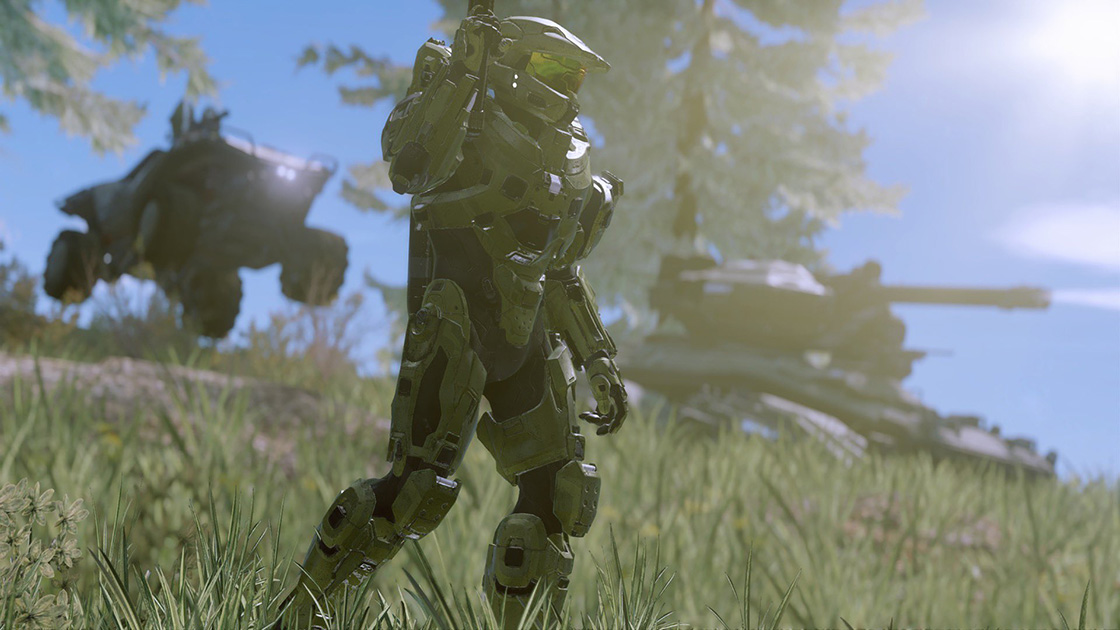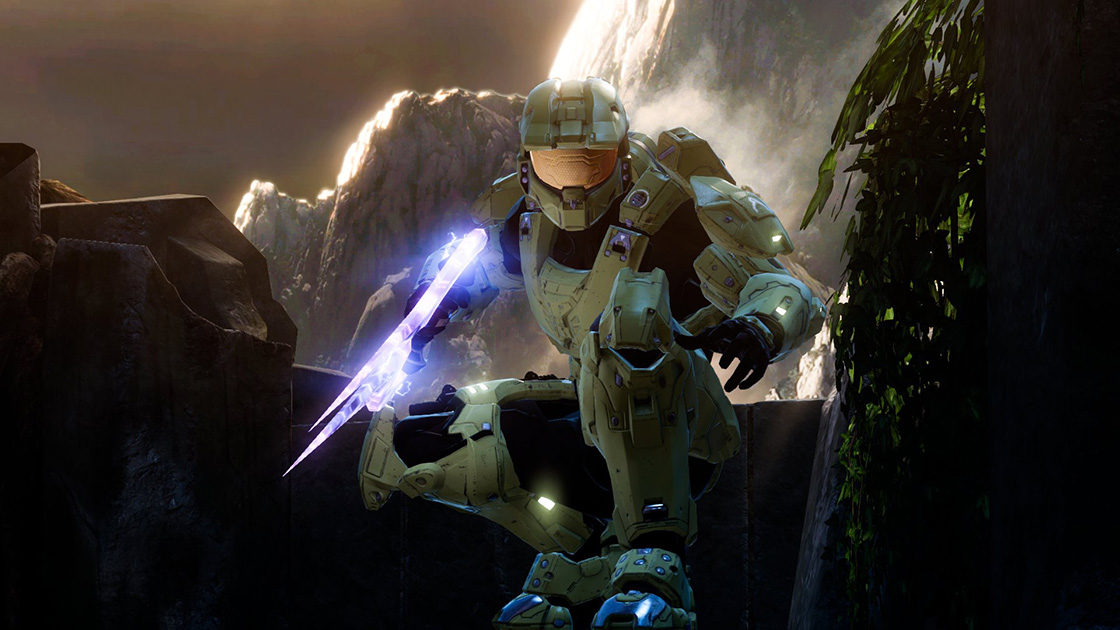 Halo 2: Anniversary, @Le-depositaire7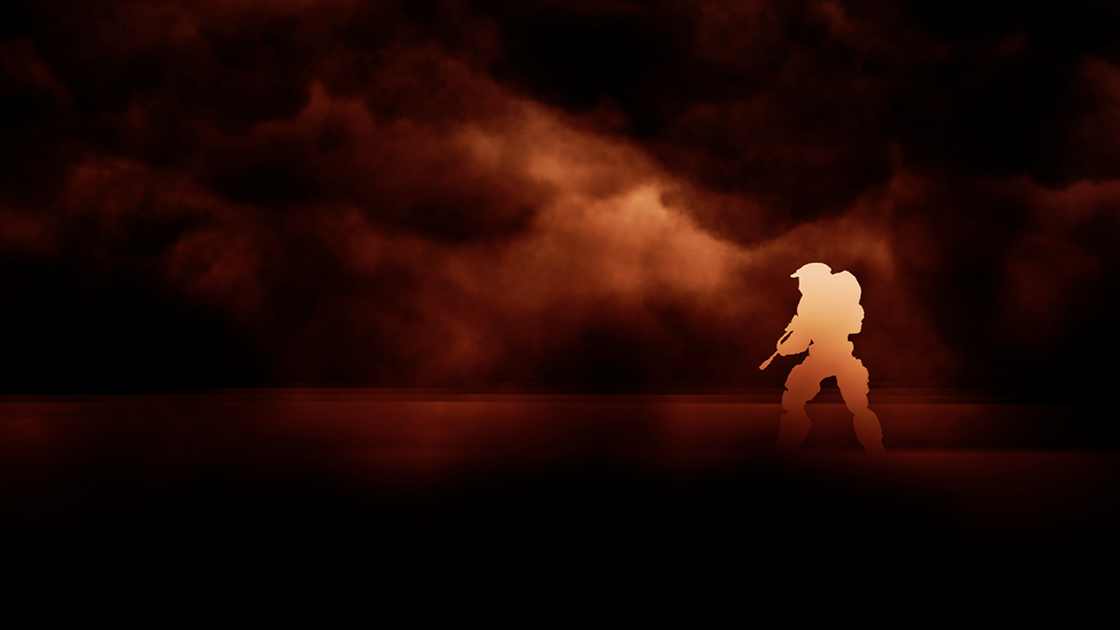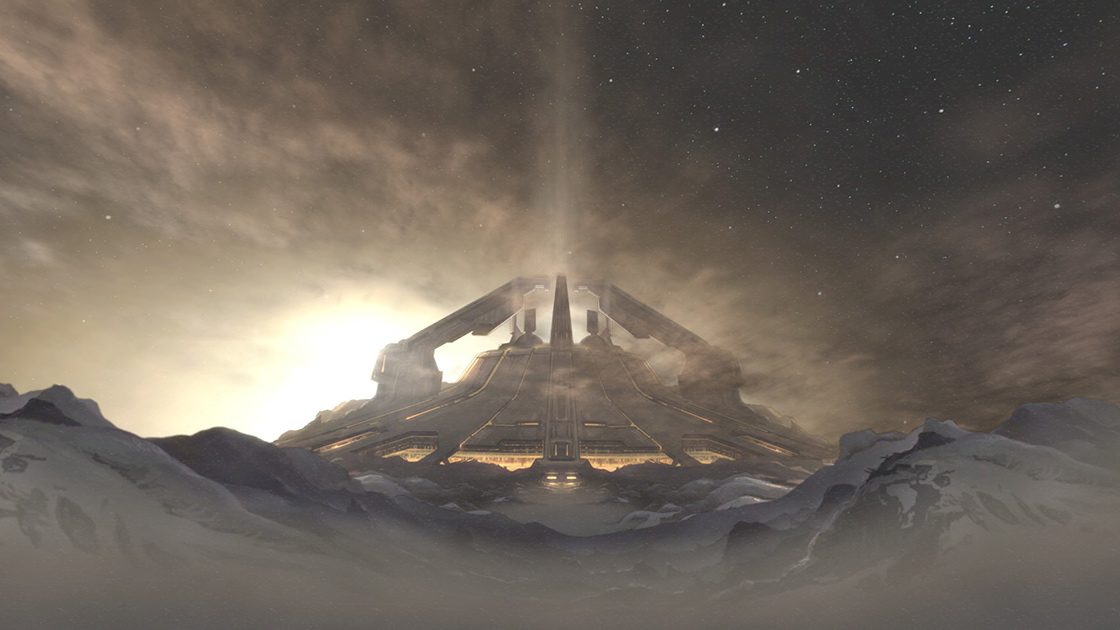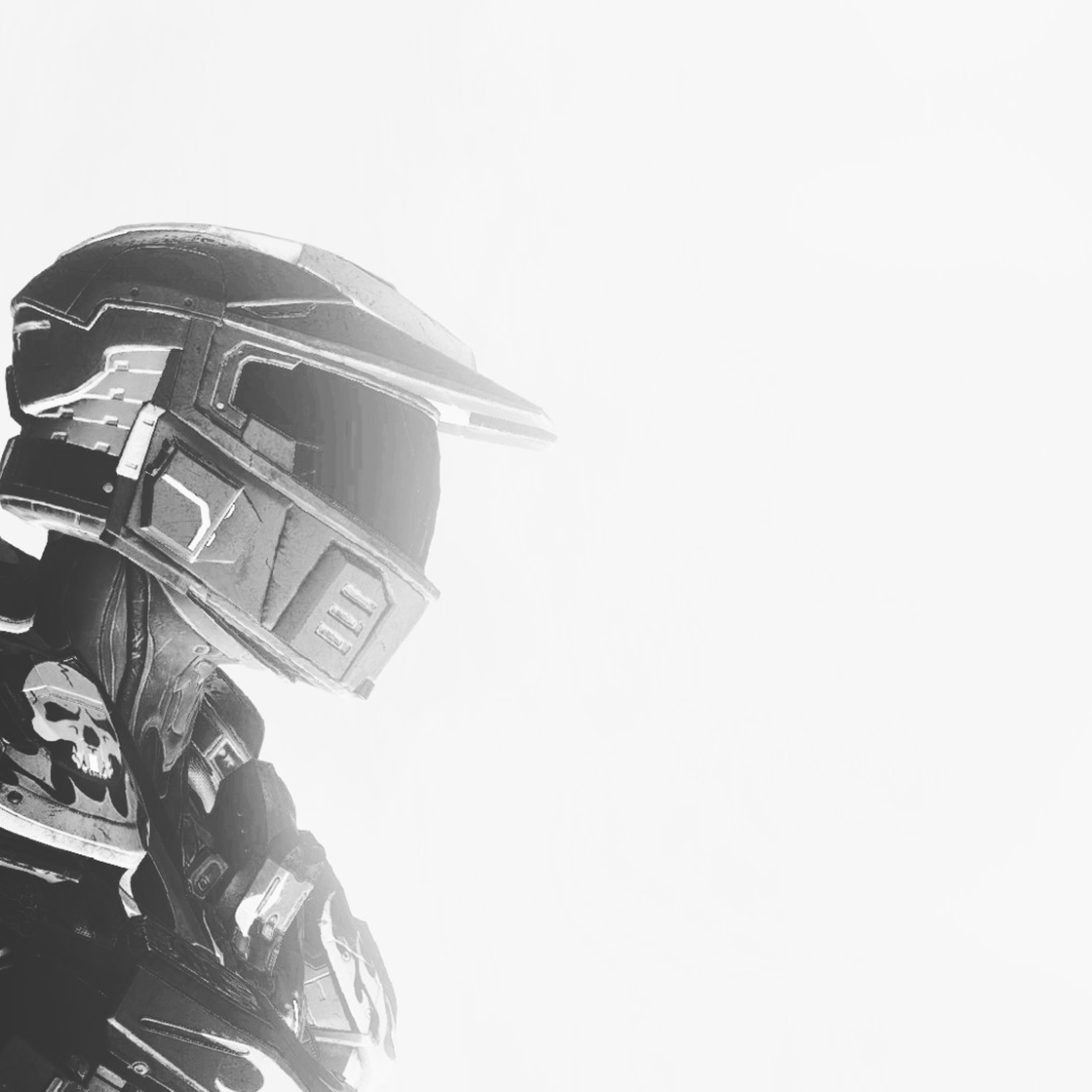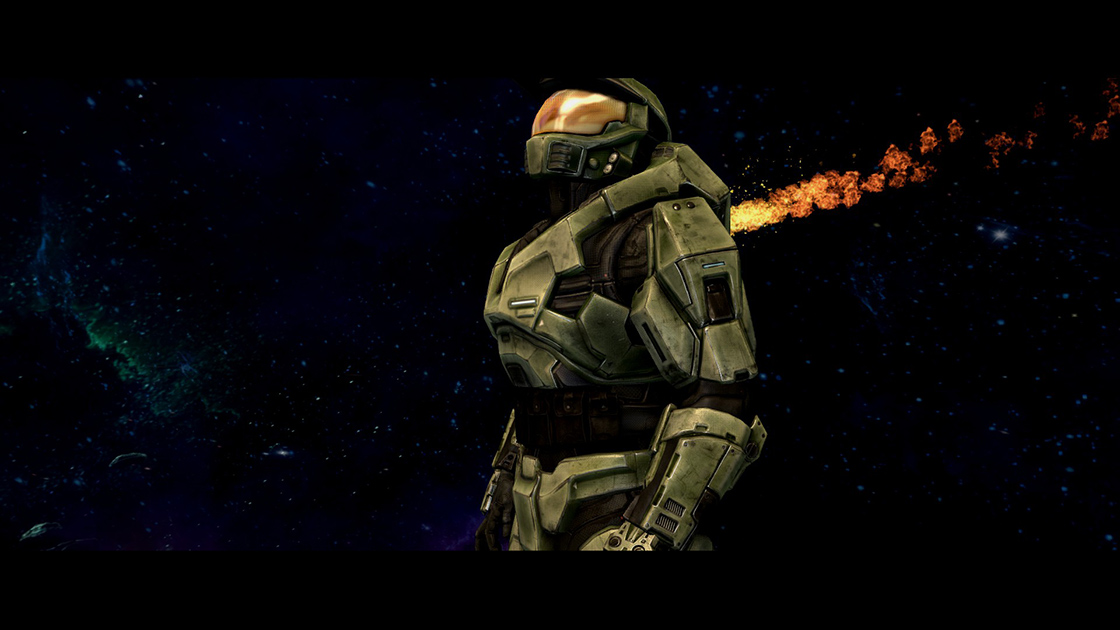 Halo: Combat Evolved, @Ki11s0n3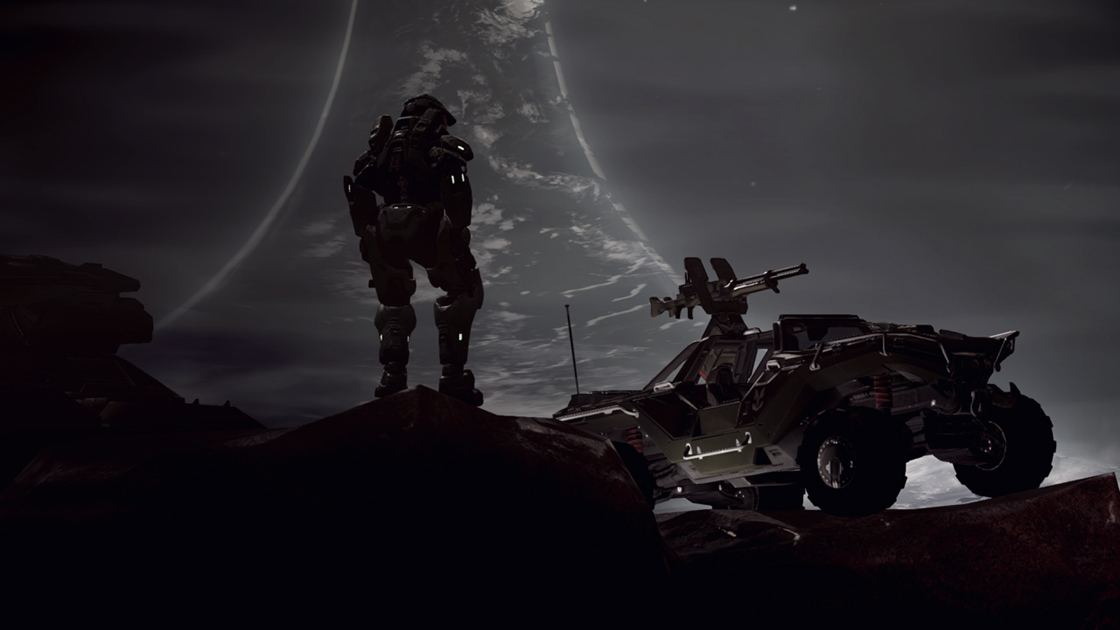 Halo 2: Anniversary, @oSh3Wolfo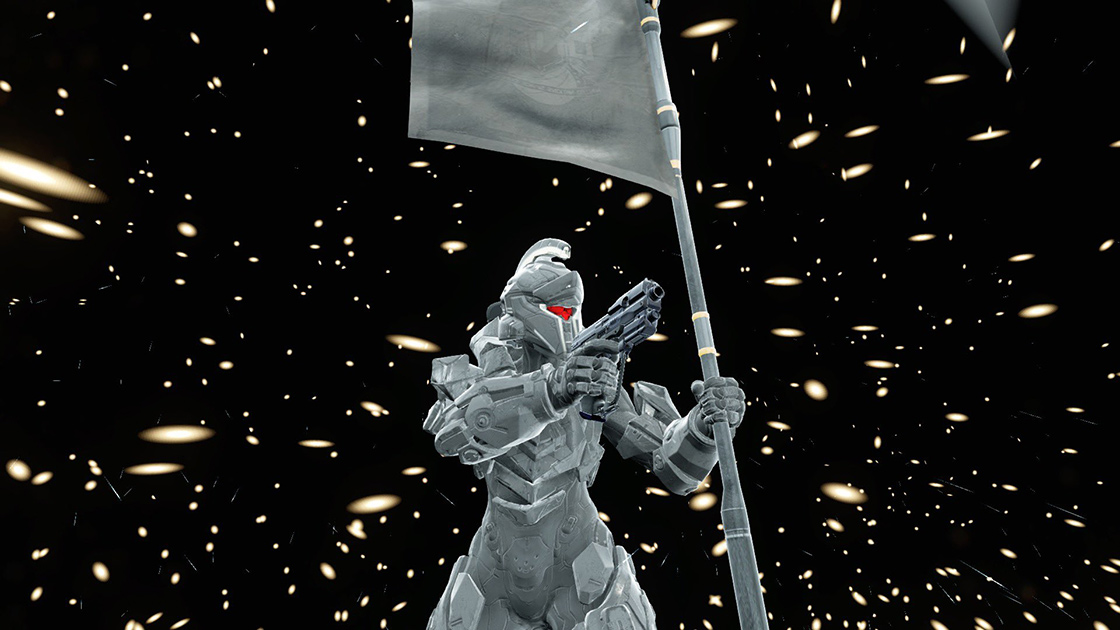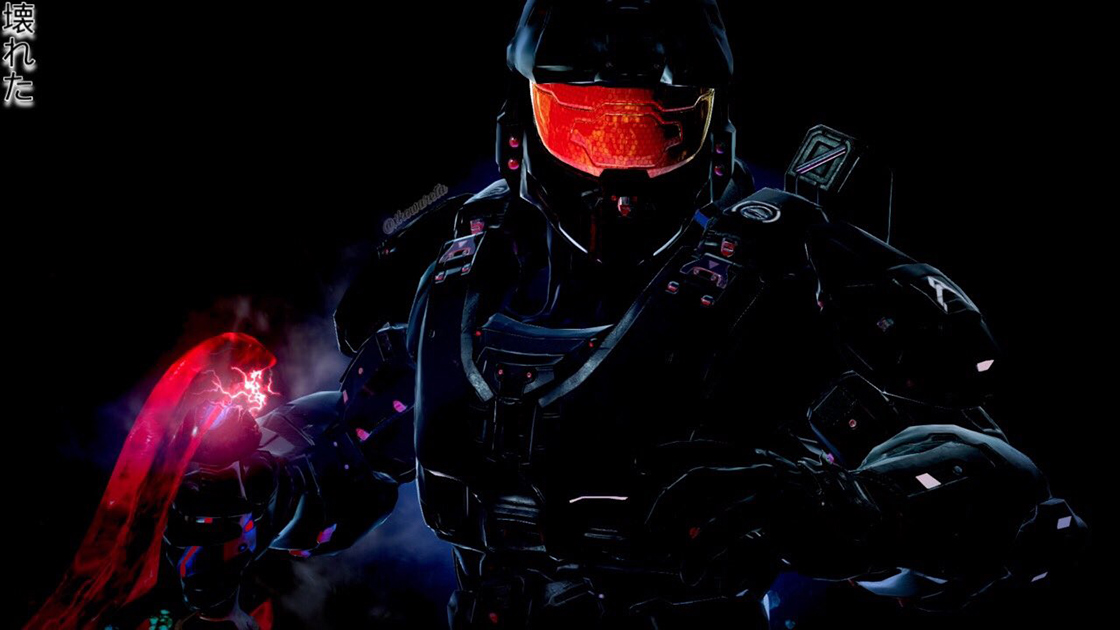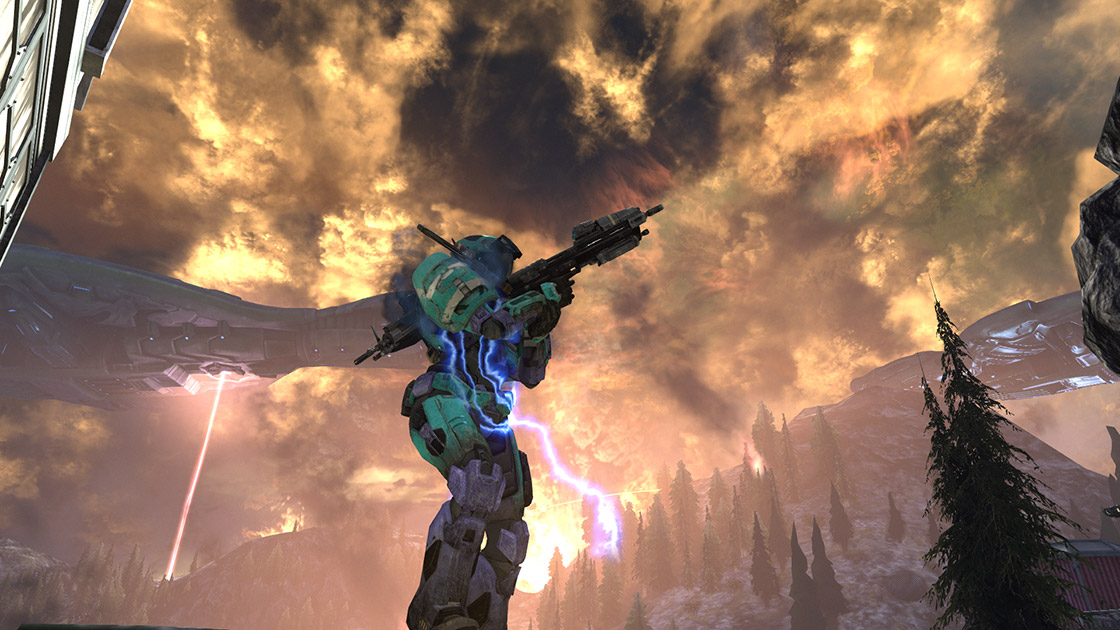 Remember Reach, @kimberly_rose28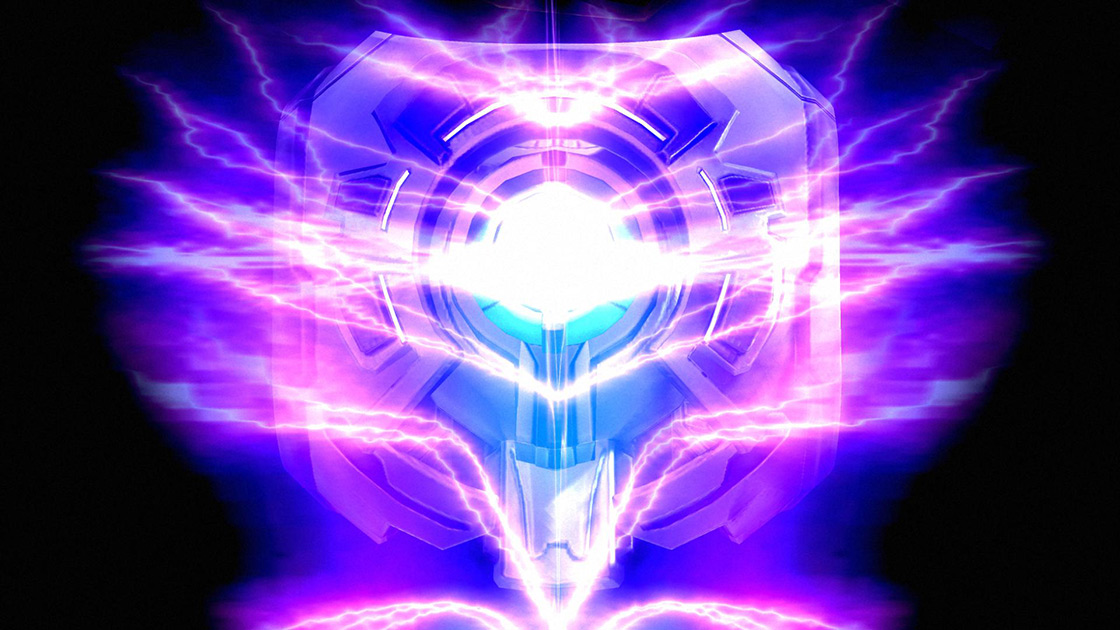 Sweet Rolls
No Spotlight is complete without the addition of some videos so sit back, relax, and enjoy the show!
If cosplay is your thing, you'll definitely want to check out @OlyOlyOxen_free's prop showcase on the classic Battle Rifle! The level of detail is incredible and there's some fun edits in there but I'm not going to spoil it. Gonna have to watch for yourself!
This next video is quite, shall we say, legendary. Why do I say that? Oh no reason. It's only the Halo Legendary symbol forged by French blacksmith Atelier Kaizen, no big deal. Luckily, you don't need to understand the language as it's a timelapse set to music. Don't worry, sniper jackals are not included in this video.
From one legend to another, the guys at @TermaciousTrick are back with yet another ridiculously crazy feat. This time, they figured out how to play on Reach...inside/during a cutscene. Yeah I don't know either. Well, I do after watching this but I'm constantly blown away by their tenacity and skill. Bravo gentlemen and I look forward to the next video!
@PureGeniusLego is back with more stop-motion! There's a couple of new ones and I had a tough time deciding which to use but the action in this one sold me. It felt especially fitting for Halo 2 so allow me to present: Master Chief - Scouting Mission!
Next up, we have @BoonaFideGaming's first Halo 5 montage edited by @idungoofd. The energy and enthusiasm in here is infectious and I couldn't help but smile the whole time I watched. There's some mild language so viewer beware.
In January 2019 I showcased @SightlessKombat's Medusa map. It's a map/mode of his own devising and helps him be able to play Halo multiplayer. Why is this important? As his name implies, Kombat is a gamer without sight. As you can imagine, that makes playing multiplayer hard, if not nearly impossible. Medusa has built in audio cues to help gamers know where they are on the map. Check out how it's played!
Petits Fours
If you just wanted a quick sample of community content this is for you! There's plenty to go around.
Doodle's Snickers
Special shout out to @Nigel_Grubflap for being the only one to dress up nicely when we asked!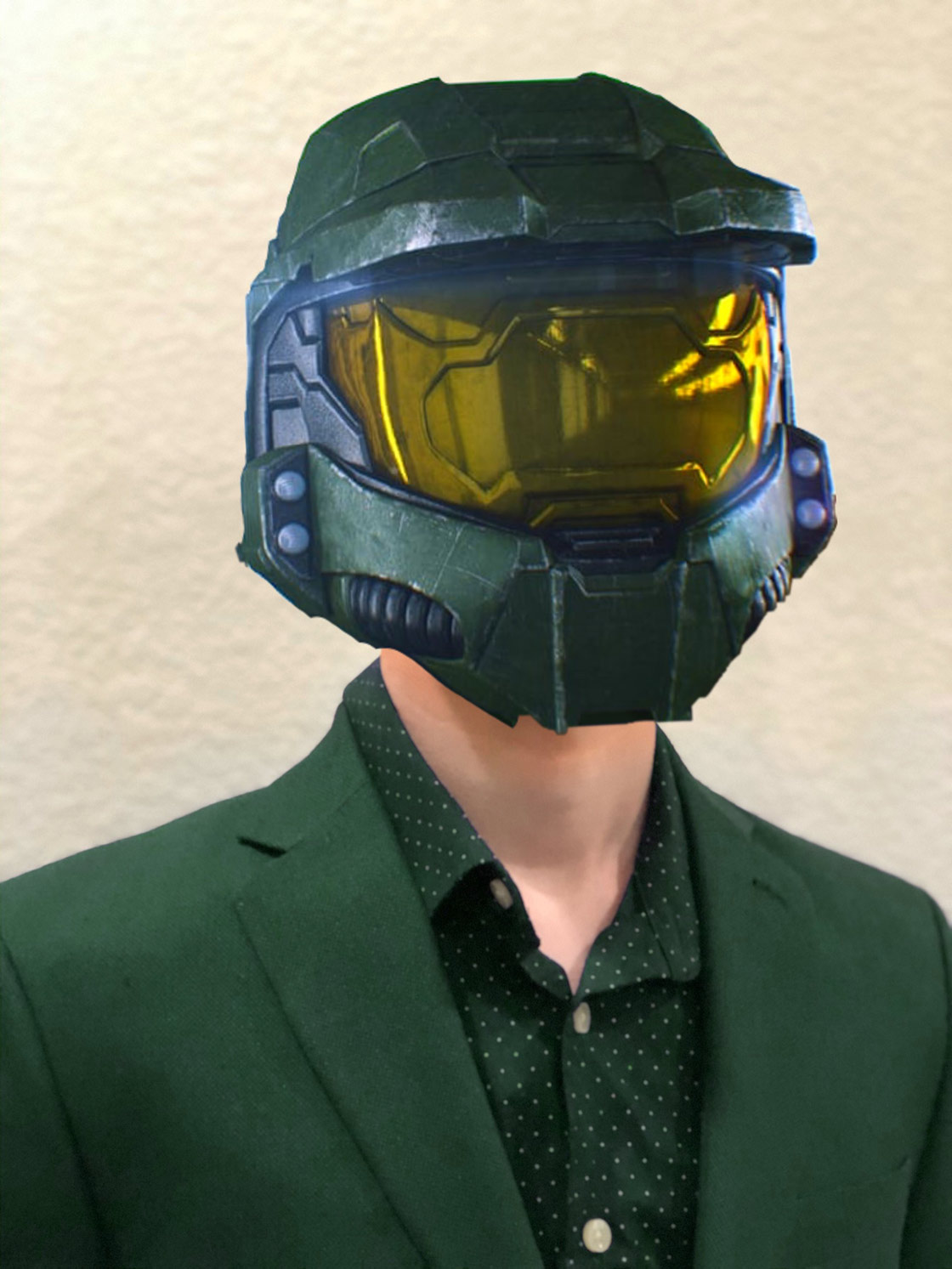 Fin
With that, we've reached the end and yet another Halo Community Spotlight is in the books. As is standard by now, if your content was featured, please be sure to fill out the submission form so we can get you your Fire Unicorn rewards sometime next week. This is also helpful for us when we're looking for #HaloSpotlight art for our weekly Instagram features so if you have an Instagram account, be sure to let us know!
In the meantime, stay home, stay safe and play Halo!
Ciao! xx