Welcome to the latest installment of the Halo Community Spotlight! Spring is here in full force and between long leisurely walks with the dog and making sure we sit outside for lunch, I'm soaking up as much of the sunshine because it's 81°F (27°C for everyone else) out in May. But hey, you're not here to listen to me wax poetic about the sunshine, you're here for all the amazing screenshots, artwork, and more, aren't you? I'll let you read while I sip on my my iced Americano - cheers!
CRÈME DE LA CRÈME
After spending a day or two (or 100,000 years - but who's counting?) in Cryptum timeout, it looks like Didact is awake and ready to party. @NodorTheConquer has titled this "Deus Ex Machina" and I can see why - this depiction of our favorite Forerunner commander definitely evokes the same sentiment in me. Bravo, good sir, this is fantastic.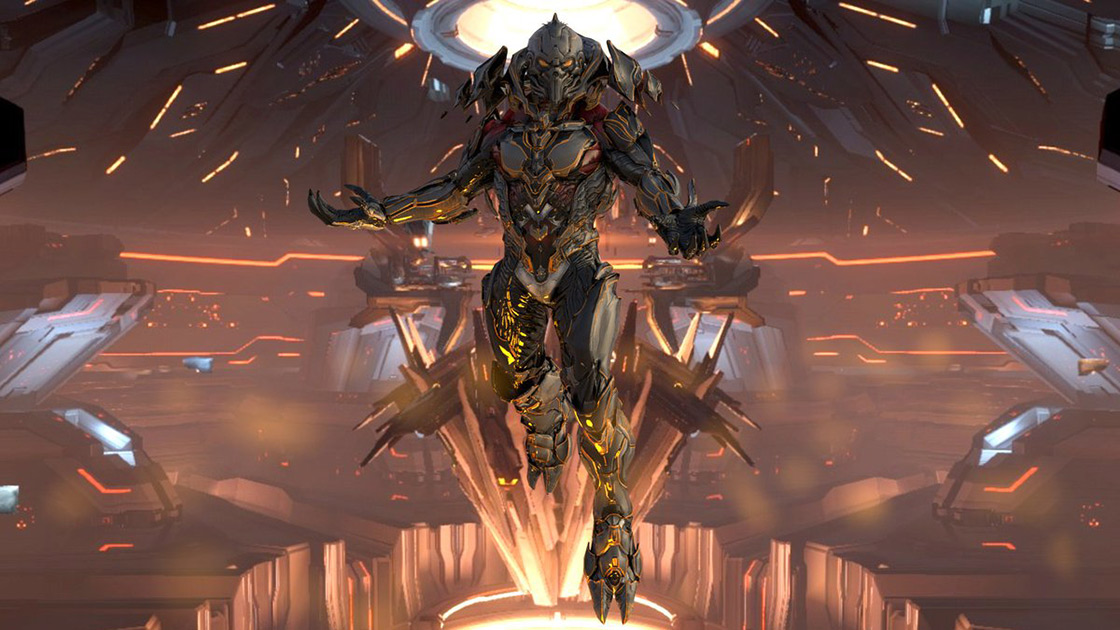 Snack Time
Our upstairs neighbors are having a very special birthday next week. That's right, Minecraft turns 10 years old on May 17! I've been up to their floor a couple times and it's like stepping into an alternate universe. While we're surrounded by the Hall of Halo, exiting the elevator upstairs is very much like walking through a Nether Portal into a new land. (No, seriously! Their elevator doors are skinned to be Nether Portals!) What better way to say "Happy Birthday Minecraft!" than by showing off the fact that someone made the Halo theme song with Minecraft note blocks? I'm lucky to be able to figure out how to make a Redstone powered door, so seeing this is incredible. Thank you to Monkey on Youtube for this - enjoy!
Snicker's Doodles
If this is your first Spotlight by yours truly, let me assure you that this section is not full of doodles that I personally have drawn. That would pretty much be the Worst Thing Ever if that were the case. I promise you that this is chock full of community awesomeness so let's get to it. :)
Forerunner society is broken down into many classes (If you didn't know this, time to brush up on The Forerunner Trilogy by Greg Bear!) including Builders, which we can see here in @Ora4Ever117's Builder-Security artwork.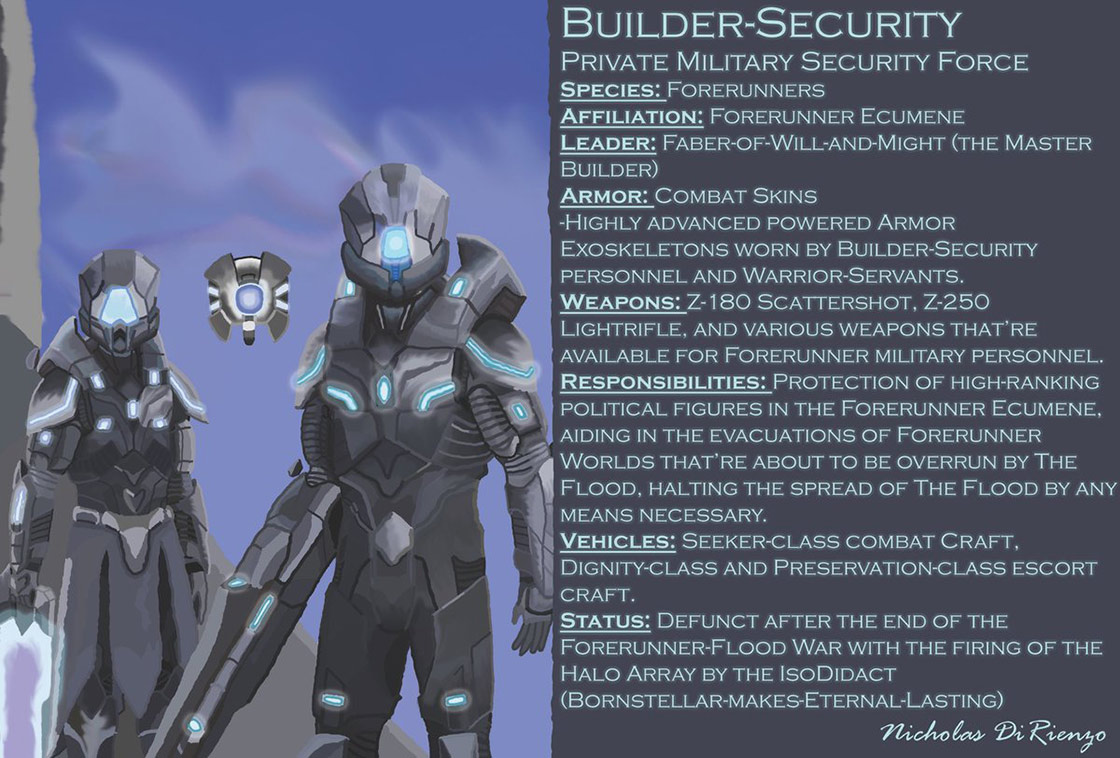 There is no such thing as "too much Red Team." At least, that's what Postums tells me, so I know he'll be happy to see @sir_scar_iii's Jerome-082.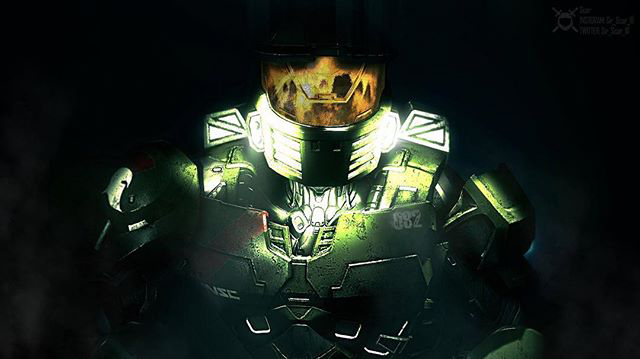 One thing that I never seem to run out of for these Spotlights are ODST renditions. This week is no different. According to /u/JakeyJake3, this is his first attempt at painting and I'm sort of inclined to call shenanigans on that because it looks really good for a first attempt!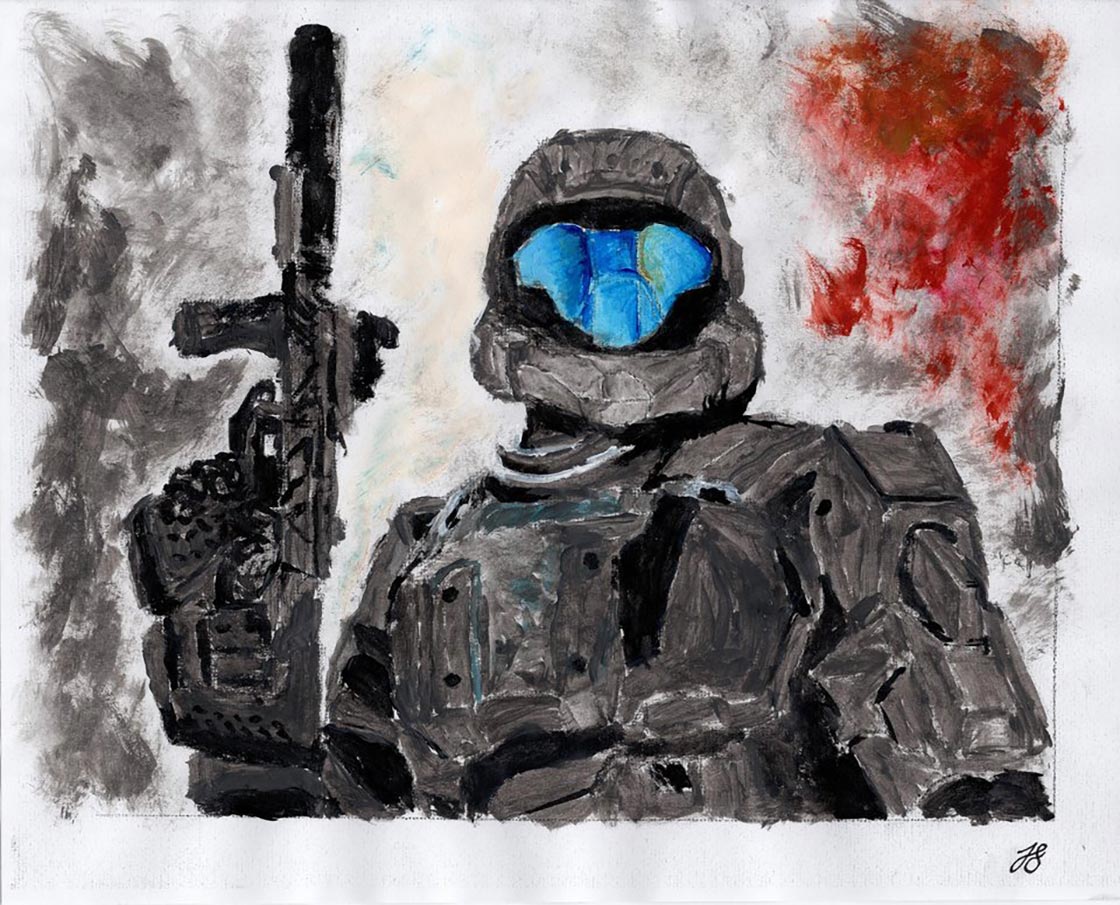 Of all the mashups and crossover attempts with Halo and another franchse I have seen thus far, I think the Halo/Red Dead Redemption ones are my favorite. Something about how everyone has combined the two has worked every time and @randomartfellow's gunslinger is no exception.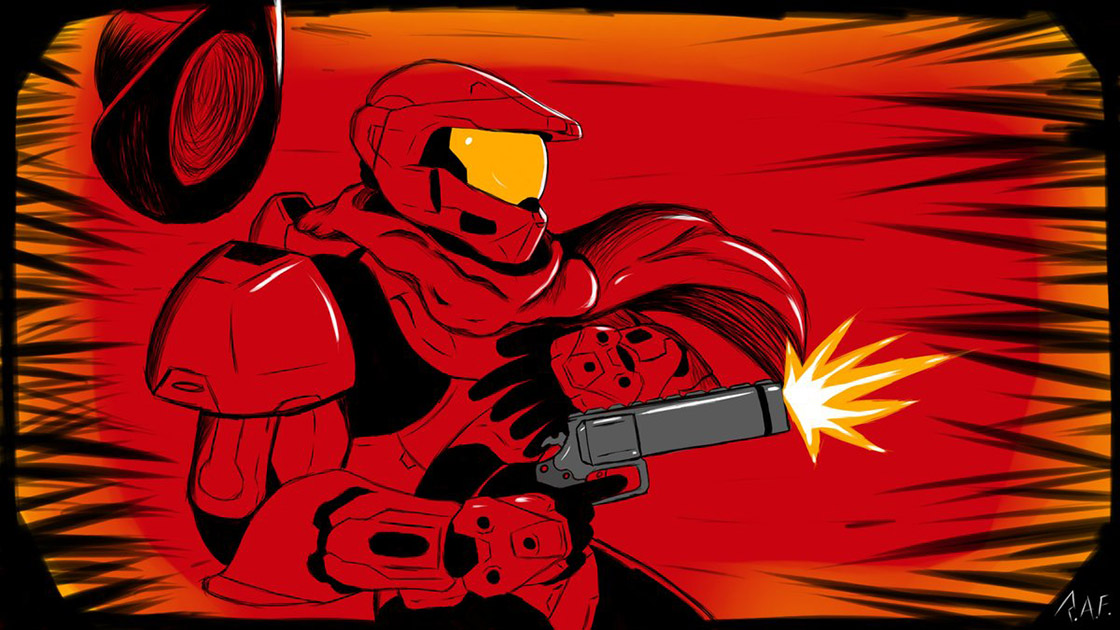 What do you do you when you're making a machinima and want to bring your characters to life even more? If you're @Ascend_Hyperion, you turn out this shot from his machinima Huntress.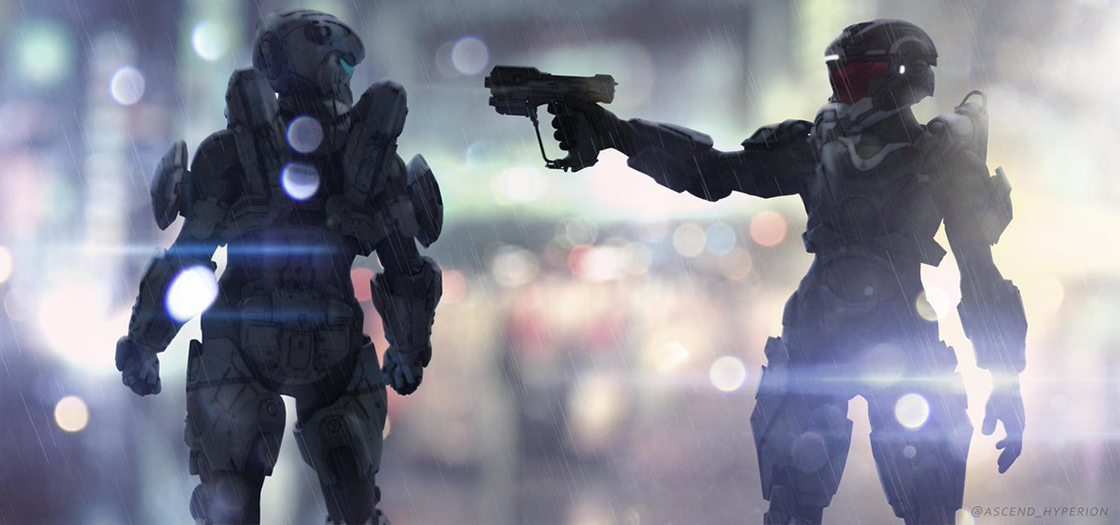 I just happened to see @spartanb301's twitter bio on accident, which talks about waking up to waffles, and while his Reach inspired avatar is cool... now I really just want some waffles.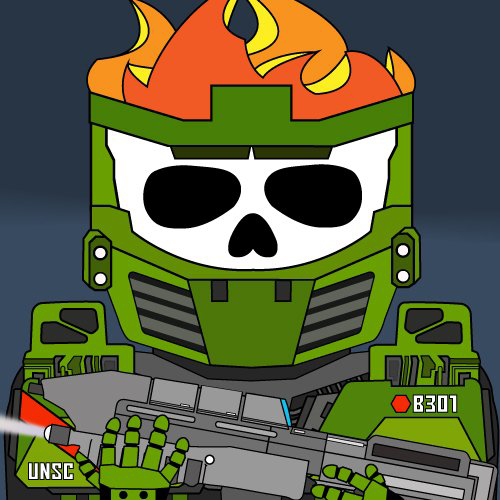 Update: Still no waffles but this CTF match by @Sangheilicore is shaping up be quite the battle.. 1v2 and I see a Spartan Laser in play. I don't see that Worthog lasting much longer.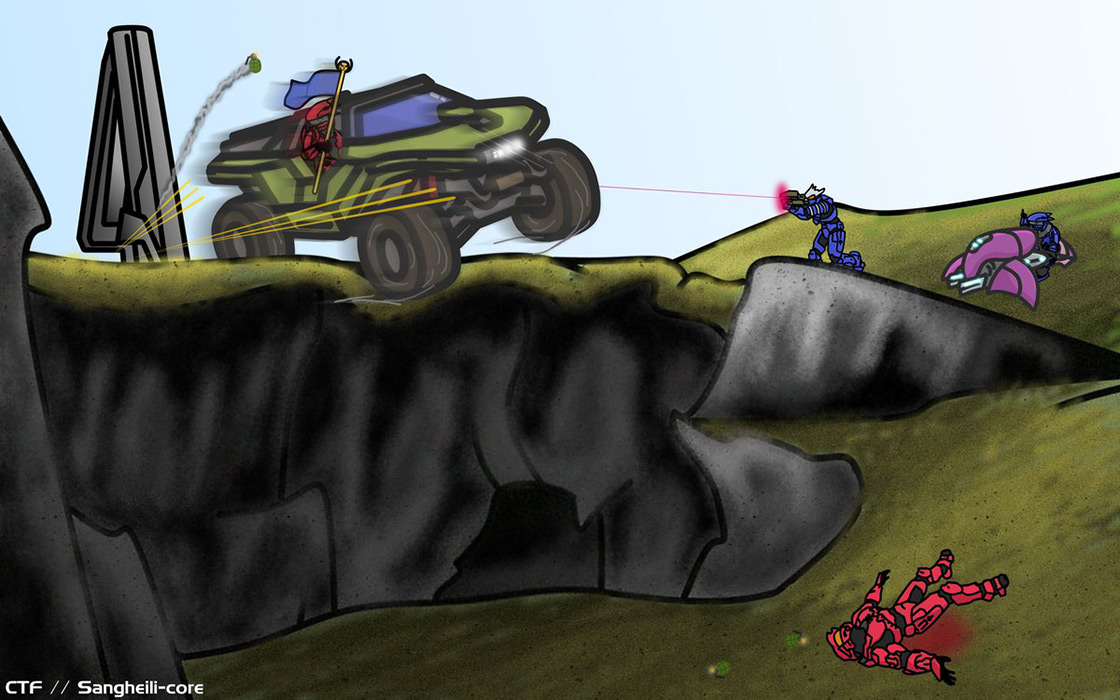 When I was in 3rd or 4th grade, my teacher assigned us this combination art and math project to create an image using only geometric shapes, nothing freehand. My kind of art! I remember I made a really sweet round fish made out of a giant coffee can and triangles. I was proud of that fish and thought it looked great. Then I saw @Wheezy__T's geometric Master Chief and now my fish really isn't that impressive anymore. I love this whole thing and bet it looks really sweet as a phone background.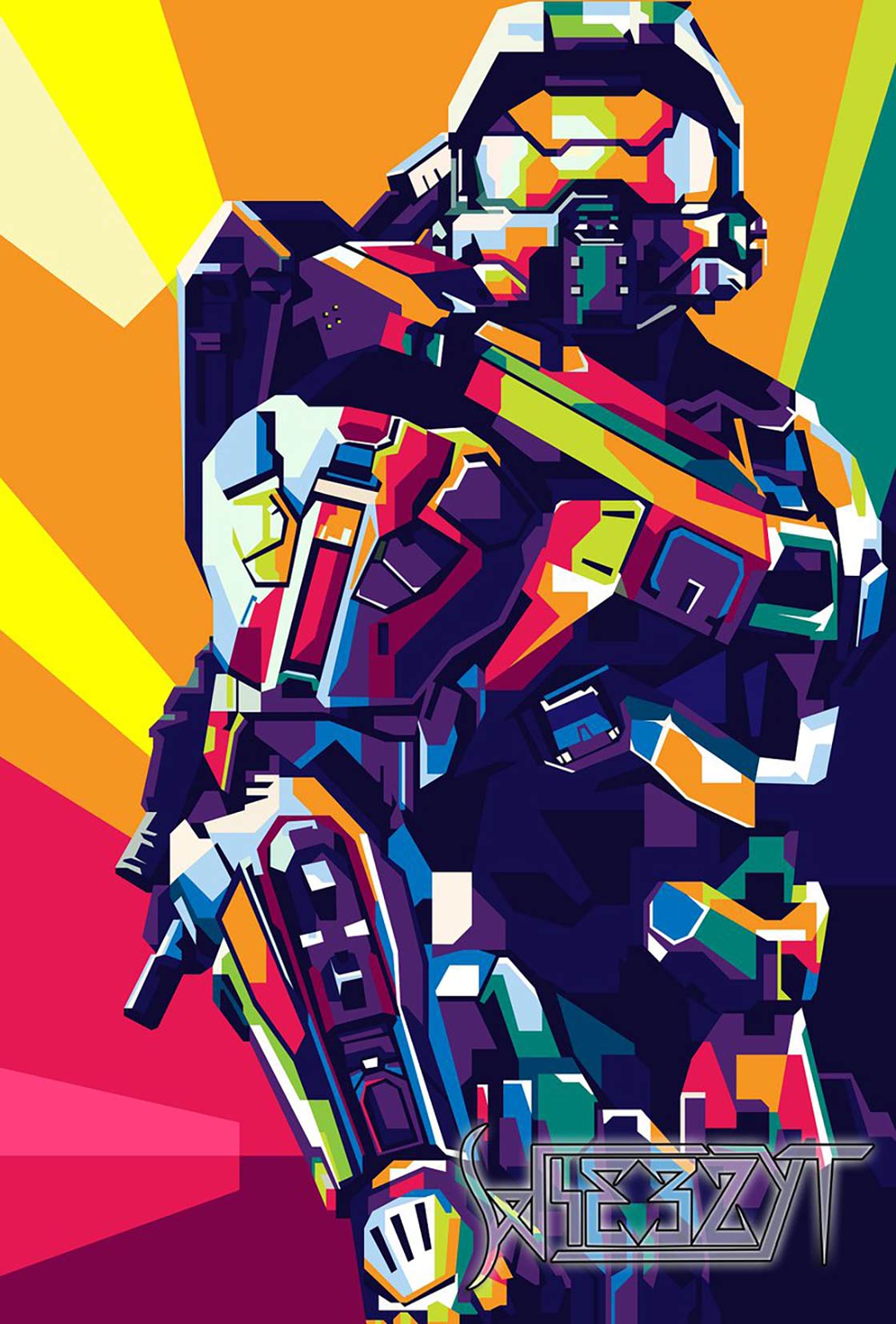 In the wise words of Bob Ross, there are no mistakes, only happy accidents. So when @HappyPaintings1 set out to combine the timeless style of Bob Ross with Halo, this was the end result. I'd say this was a successful combination - what do you think?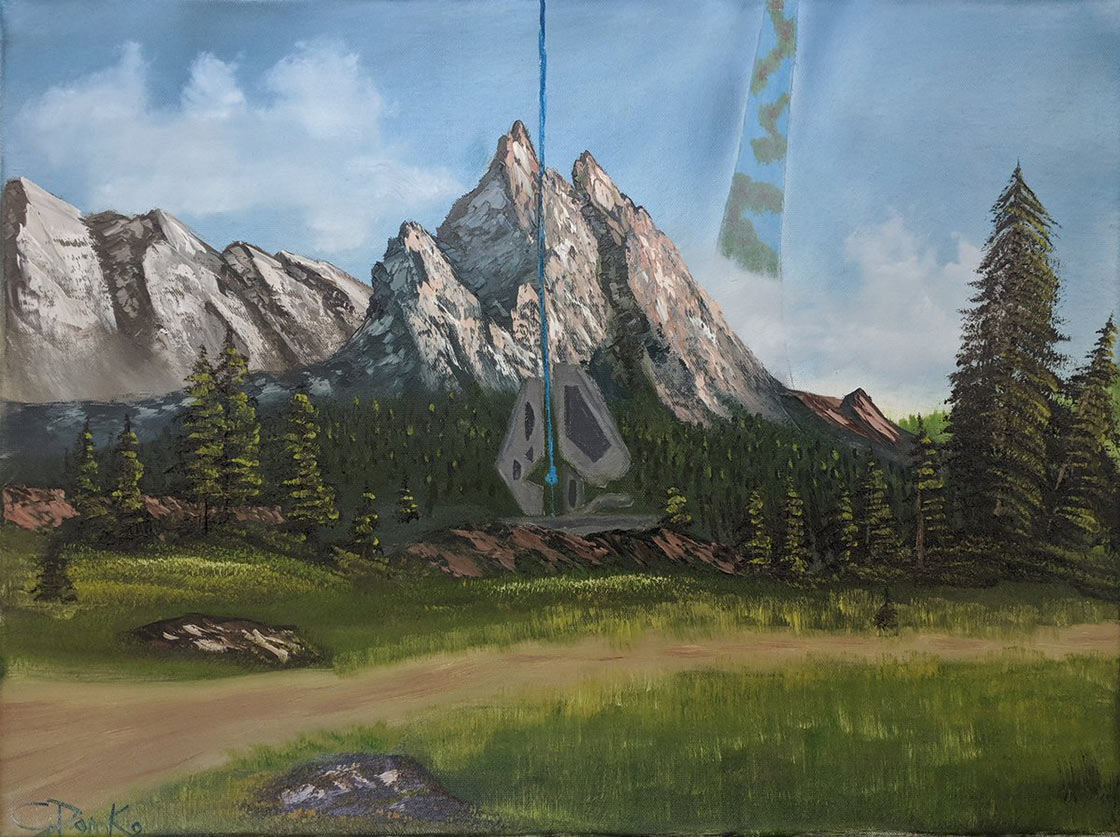 I think I've mentioned in the past that I'm secretly a big art history fan. Part of that is that I love seeing the individual styles that artists became known for. To wit, I came across this Frazetta inspired piece of Chief and Cortana by @Vertikhan and knew I had to include it this week. It's simply lovely.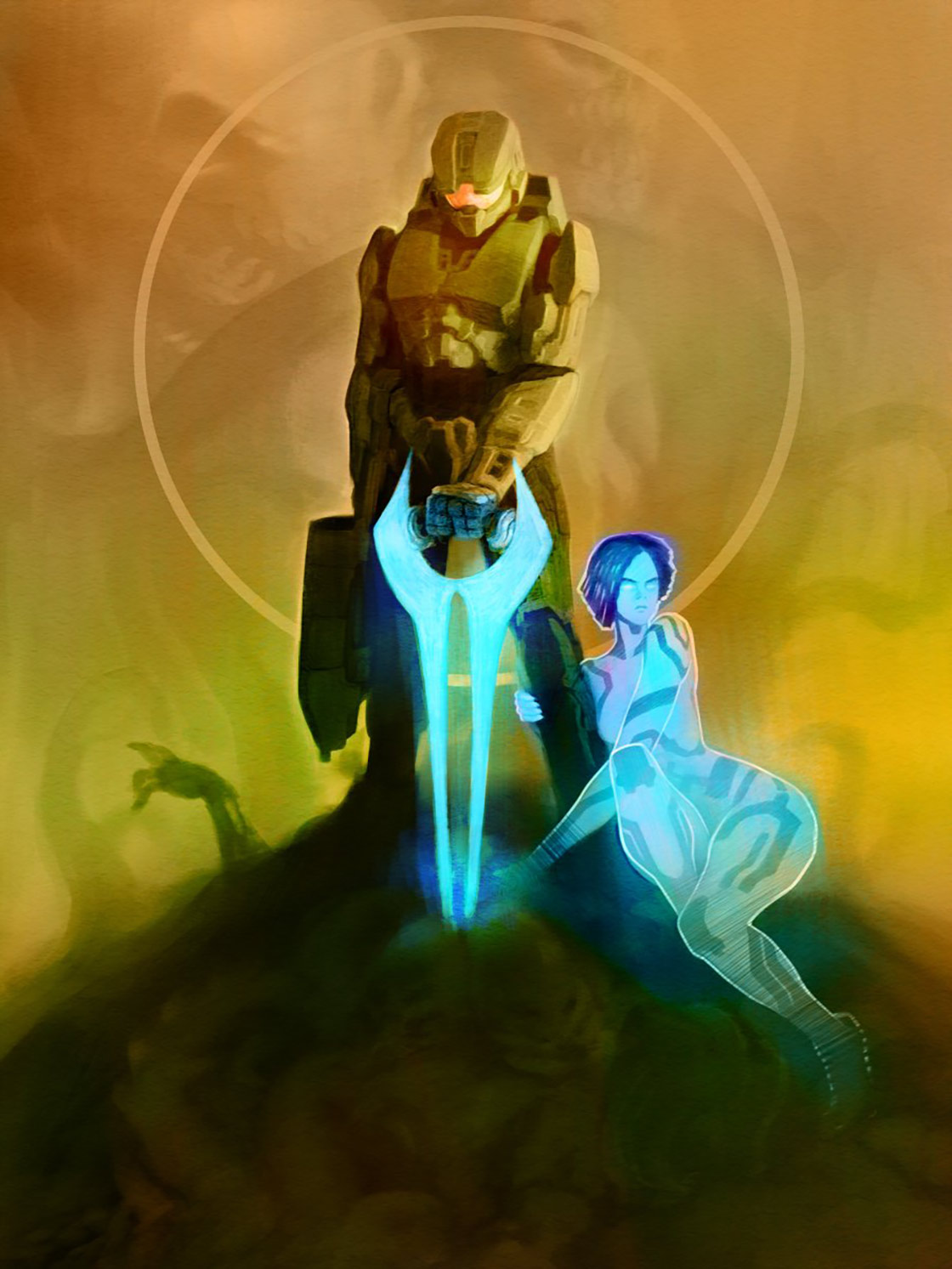 Everyone has their favorite character/Spartan in the Halo universe. For @HGeorgeson, that happens to be Spartan Jorge-052. Check out this project he created while waiting for Halo: Reach to come to MCC and PC.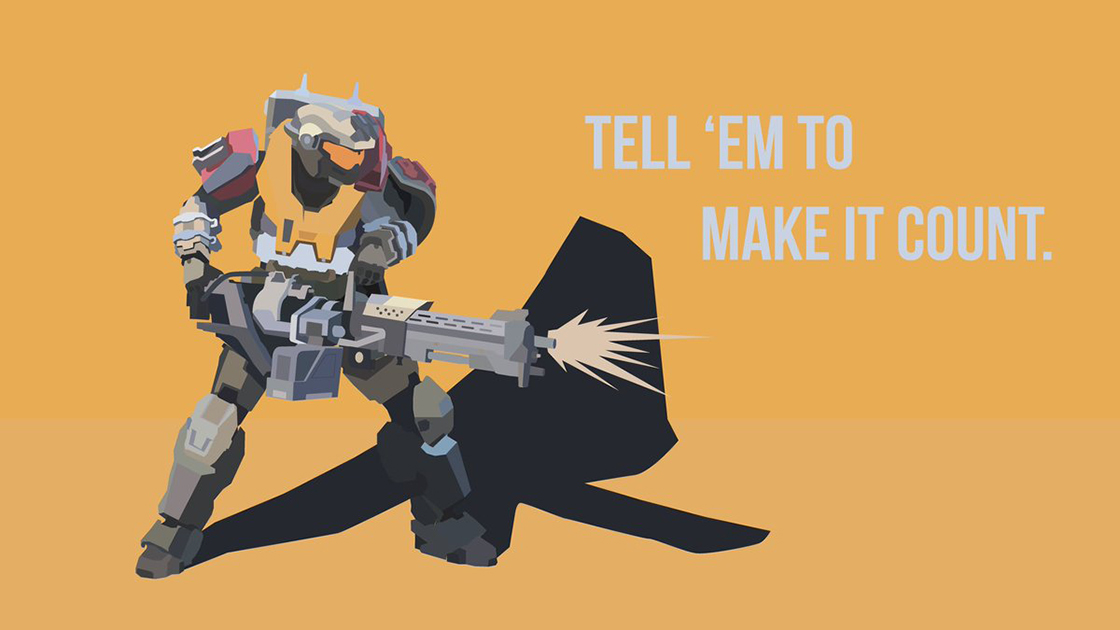 This is a Halo 4 Master Chief done in Krita by /u/nico416's better half. She might not think it's much, but I am a fan and think it's very well done and am glad OP shared it with the class!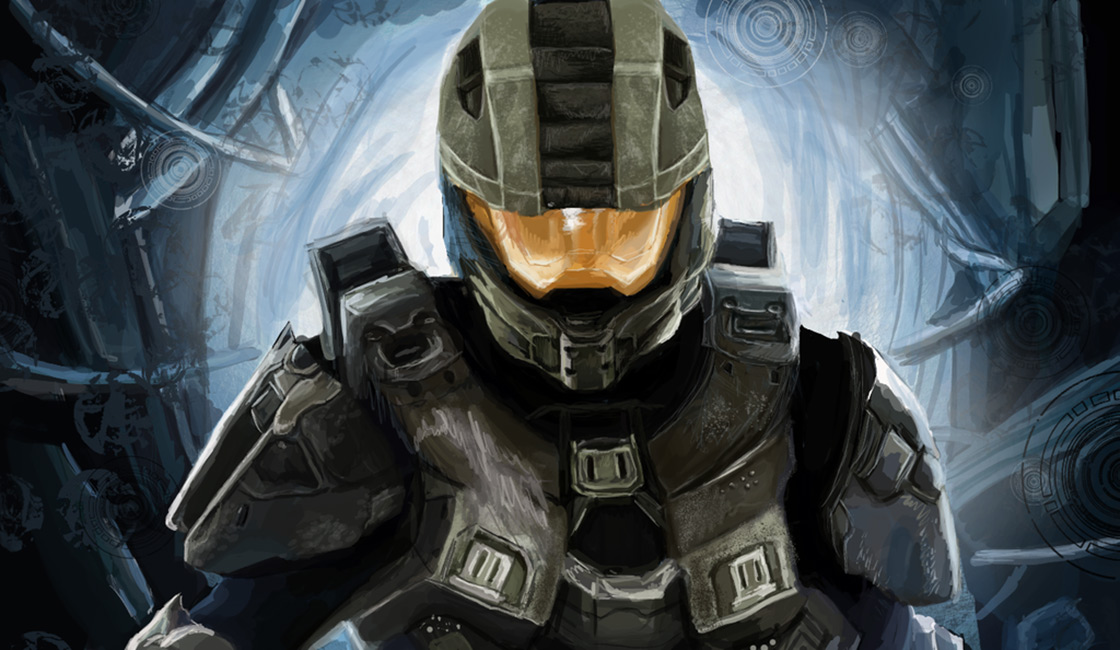 The Yappening started off as a joke on our Publishing team last year but it has turned into the gift that keeps on giving. Not only does Yapyap THE DESTROYER take over games and playlists, people have been casting Yapyap as the star in their movies. Case in point, get ready to catch @Gojisaurus' Yapyap: KING OF THE MONSTERS at a theater near you* soon.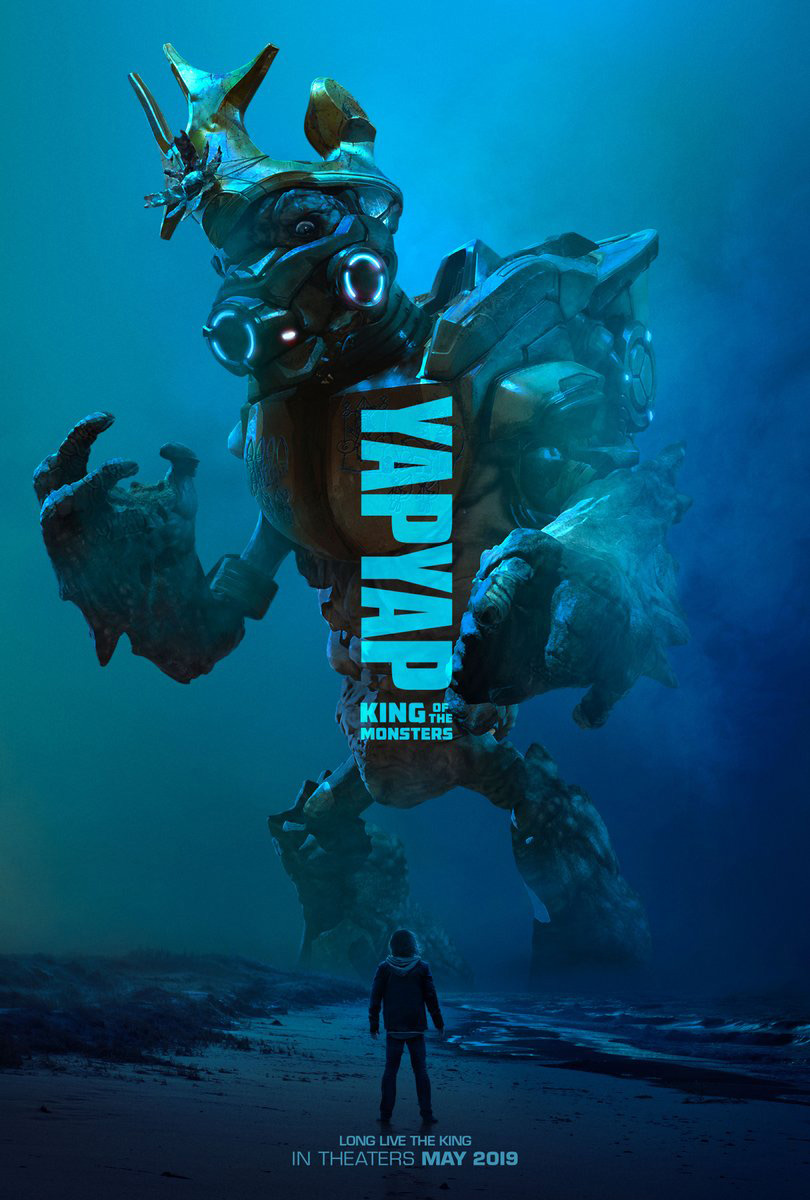 Not actually a real film and not actually being shown in theaters. I asked.*
pièce de résistance
Having been around the Halo community for a very long time, I have been fortunate to see the next featured artist grow and flourish. When I say he has improved dramatically over the years as an artist, please know that it is the absolute truth. I believe anyone that has followed @erickyboo and his adventures in art will agree. Don't believe me? Allow me to present this incredible piece. Érick recreated the now iconic E3 2018 image...in Paint. You know the program that we all opened and scribbled nonsense in? Yeah. That Paint. Check this out and imagine the E3 trailer music playing in the background.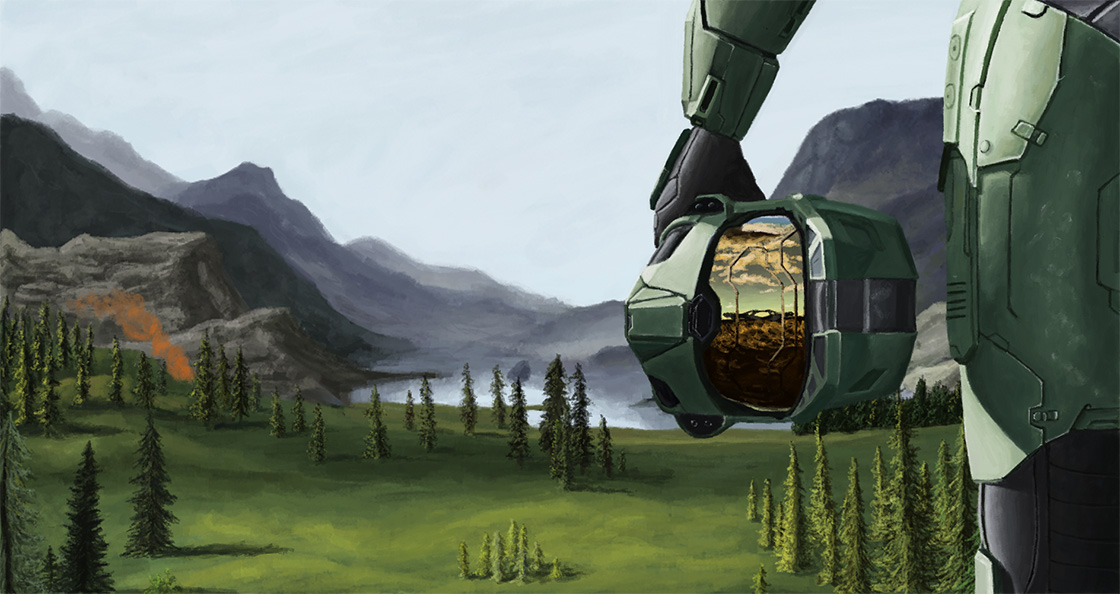 I'm still not joking about the Paint thing. Érick has turned into quite a talented artist and he has made leaps and bounds and I'm so impressed.
Half Baked
You all ready for some hand drawn goodness? Me too!
Kicking things off is @spartanca with her OC - Spartan Catherine-107! The energy sword is absolutely badass.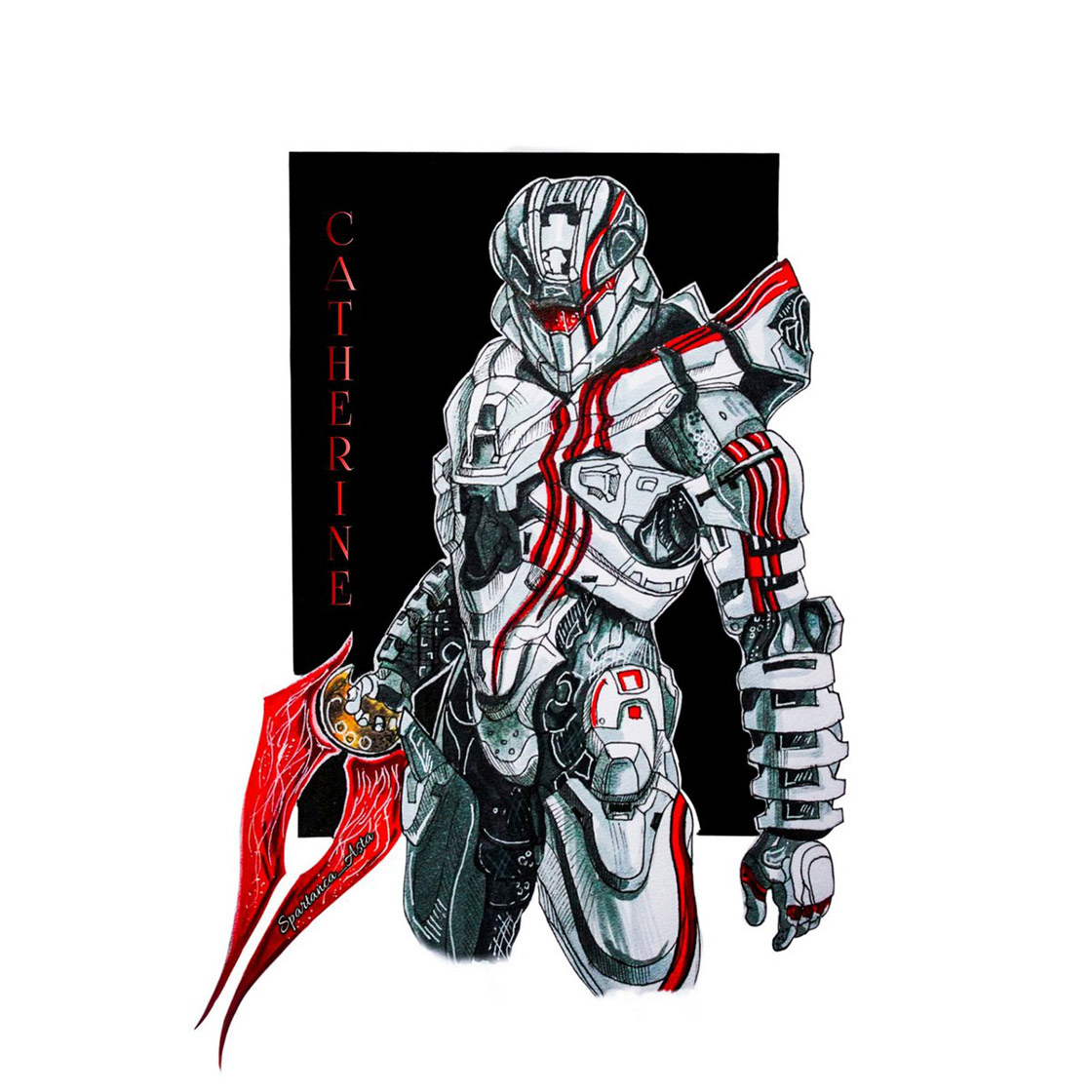 No Thursday is complete without a throwback. This week's is brought to you by /u/redlightgamers and his Hunter from 2005. Not too shabby at all!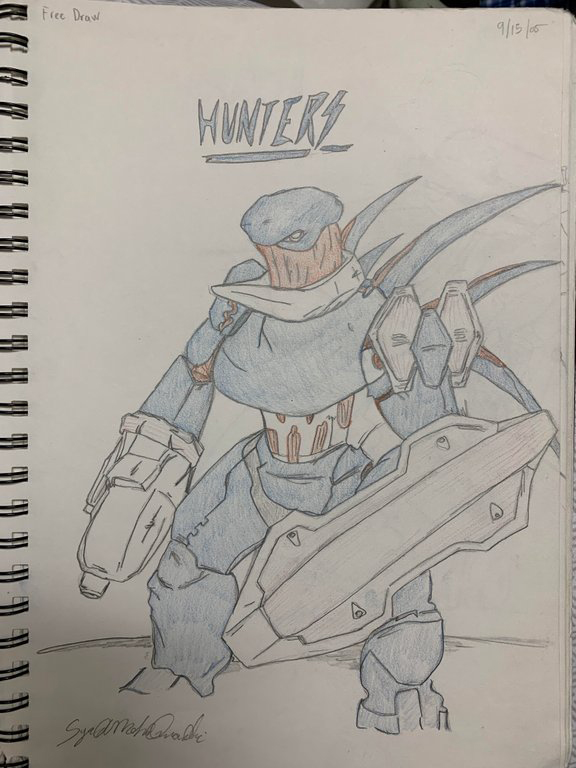 Like many other little girls before, and many after, I wanted a pony when I was younger. I sometimes wonder if Spartans ever have the same wants? @Spartan_Mandy created a story about Spartans and winged horses and I never knew I wanted this until now. Spartans + Pegasi (Pegasuses? Pegasi? What's the plural here anyways?) = Yes please!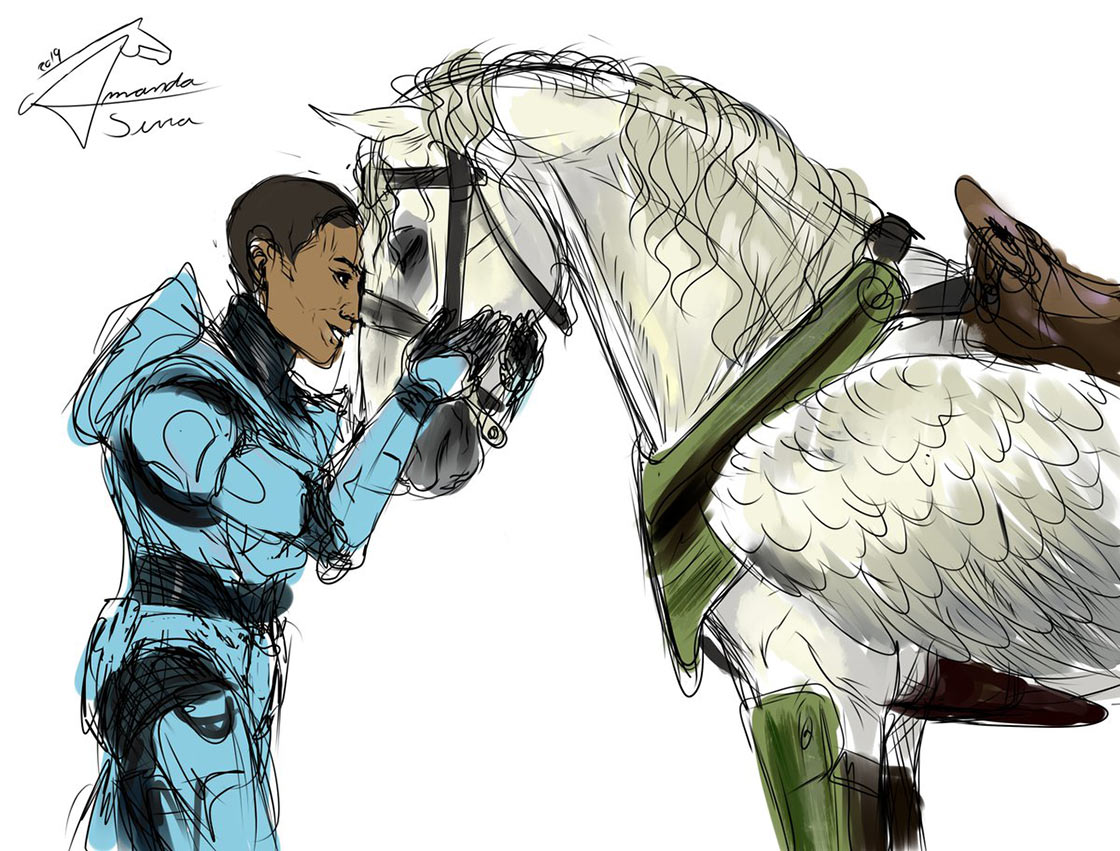 I absolutely love this black and white Halo 2 Master Chief. Done all in pencil, @cairbyart did a fantastic job with this.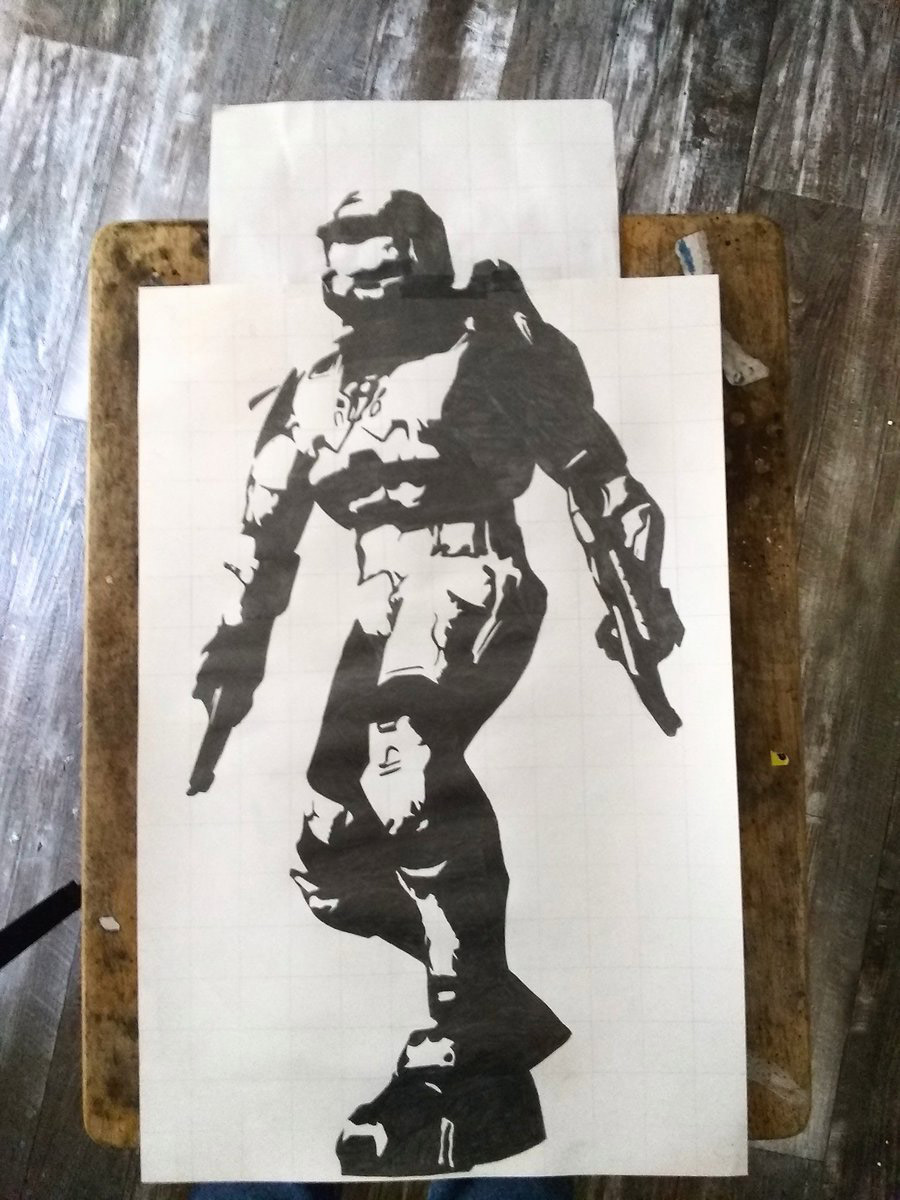 Spartan Stanislav gets up close and personal with an Elite Zealot in @BrandonWilli13's assassination scene.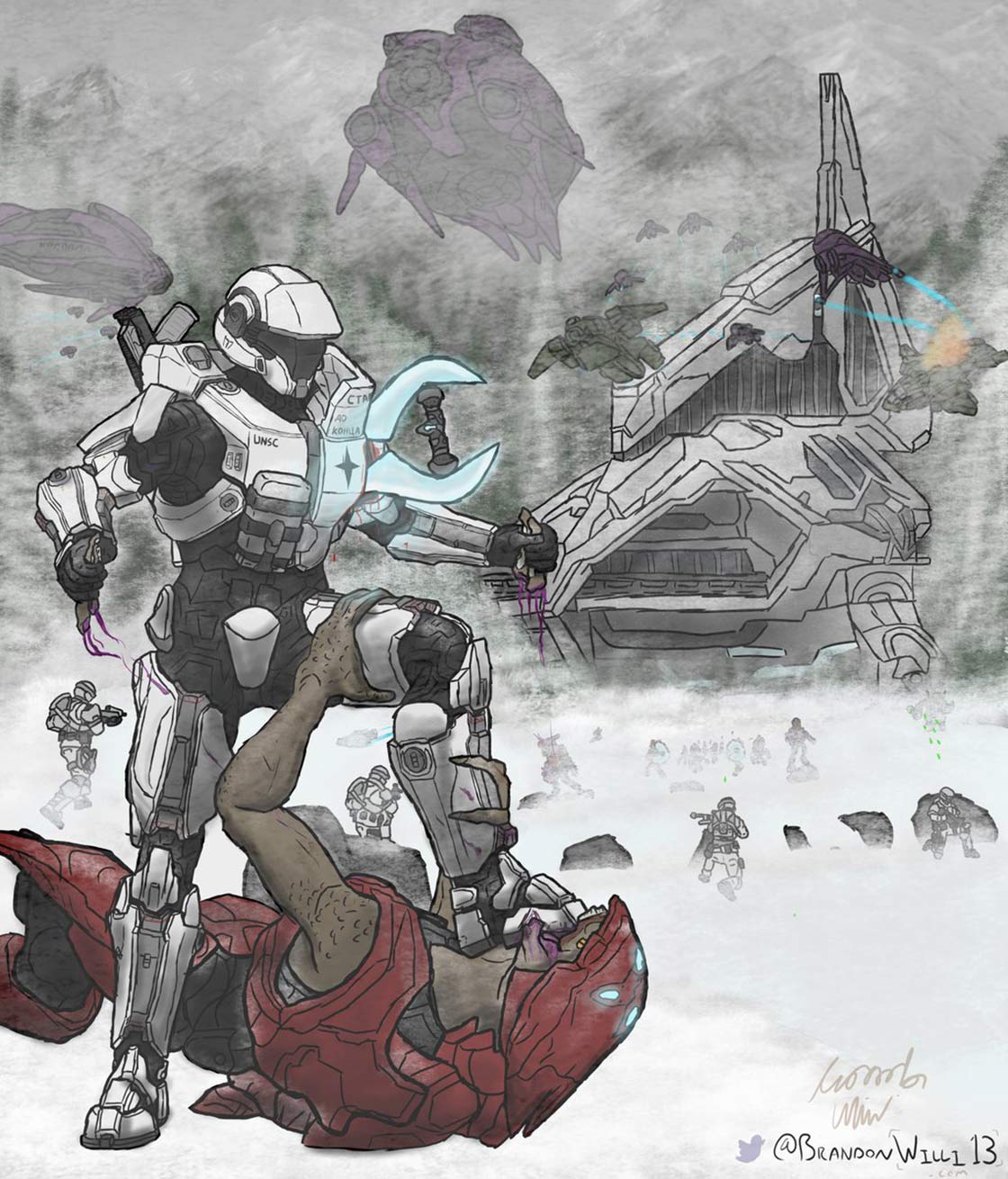 Last but certainly not least, we're taking a step back and checking out our favorite sharpshooter Linda-058 done by @__artguy__!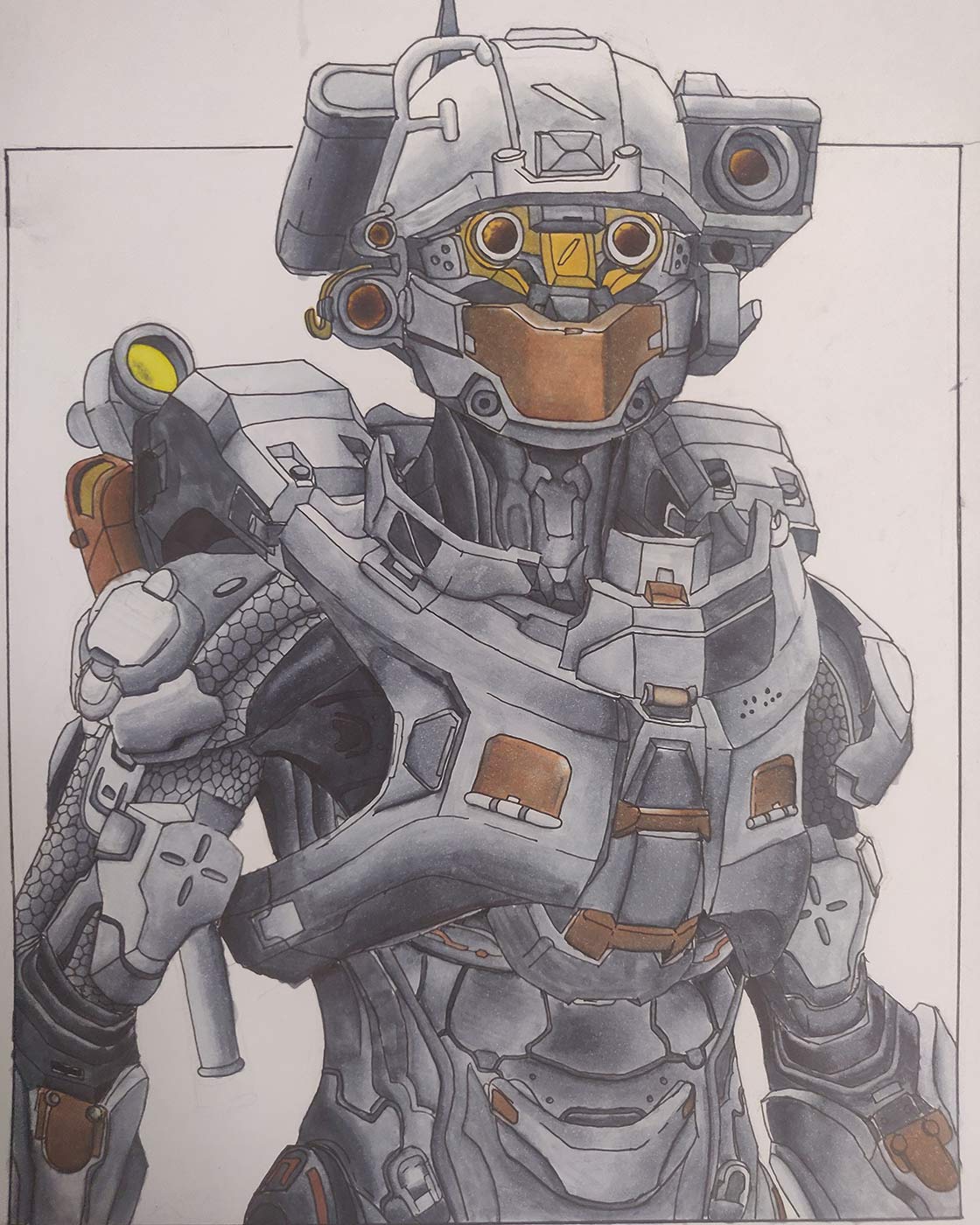 Homemade
How about some arts and crafts that aren't exactly art, but more craft?
There seems to be an uptick in Halo: Reach inspired work, I wonder why? /u/myst33ry made Noble team out of stackable bricks! I wish there was a banana for scale but it's still awesome.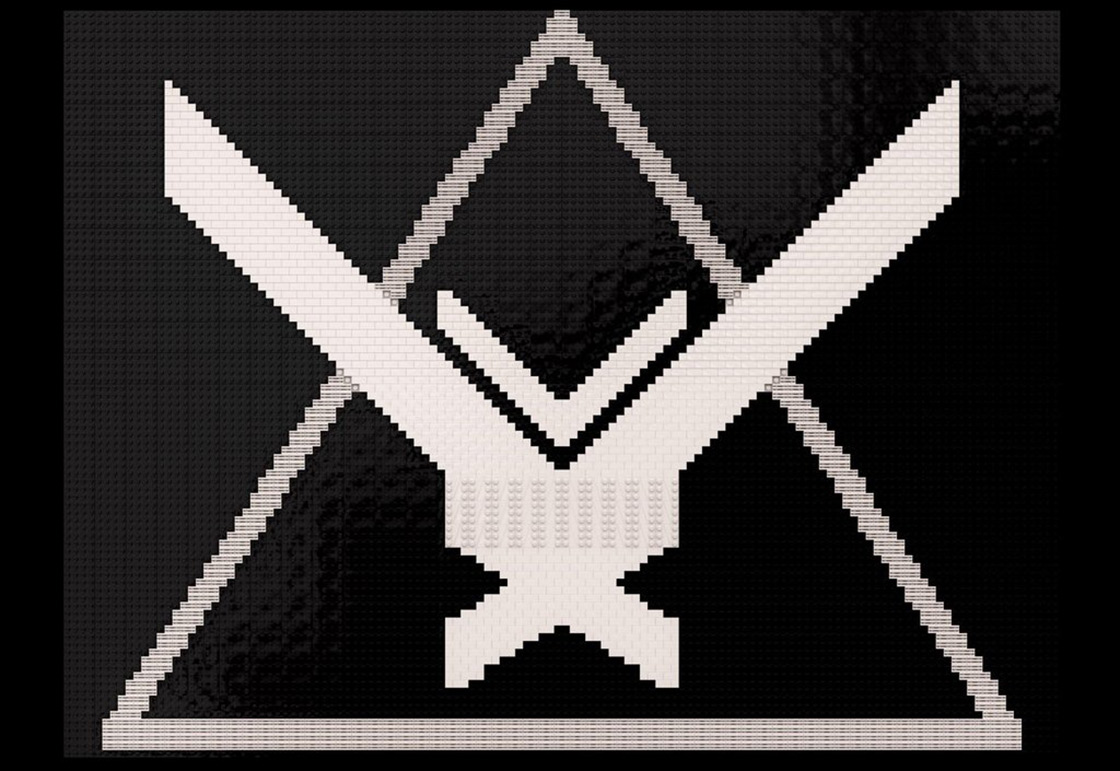 /u/Nick_Sputnick is waiting ever so patiently for MCC on PC. In his spare time, he made this awesome lithopane of Halo 3. If you don't know what a lithopane is, you can check out the wiki here!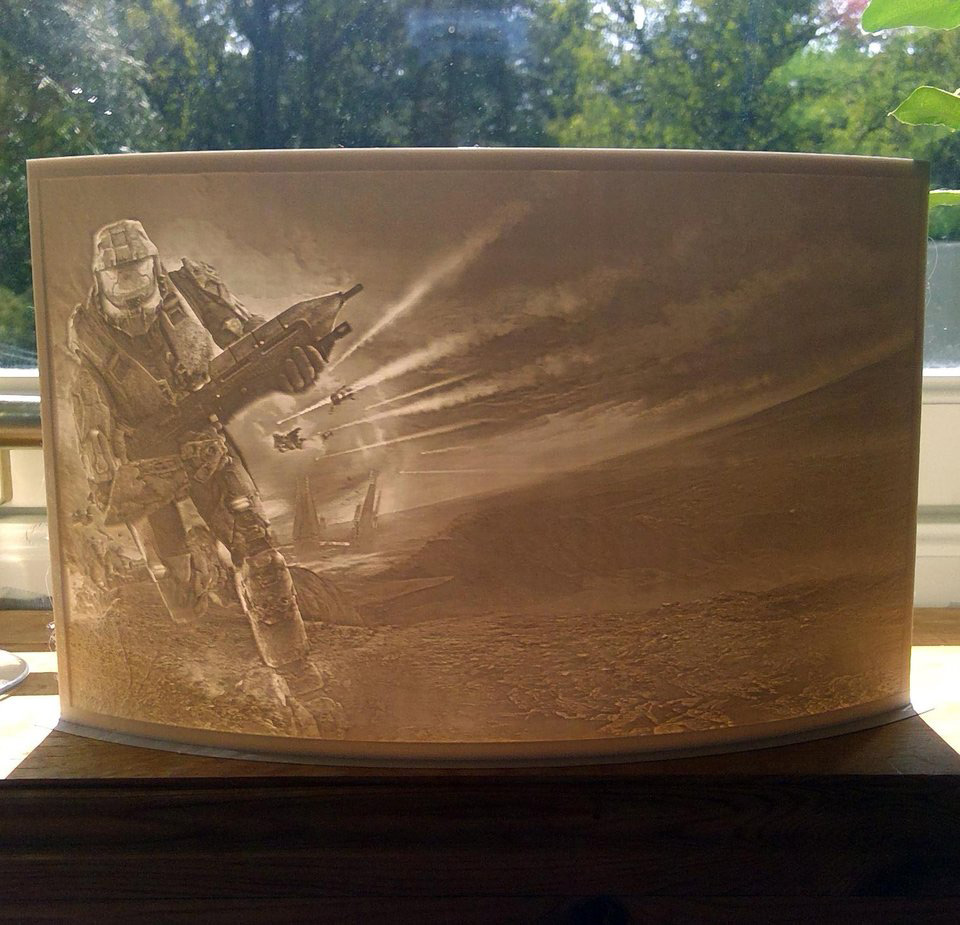 Eye Candy
Moving right along from handmade to body art and cosplay - this week has a great mix of the two.
Here we see @HaloCodex and @MissaRed24 showing off the old adage, "The family that sword clashes together, stays together!" Wait what? That's not actually a thing? Oh. Well. It should be!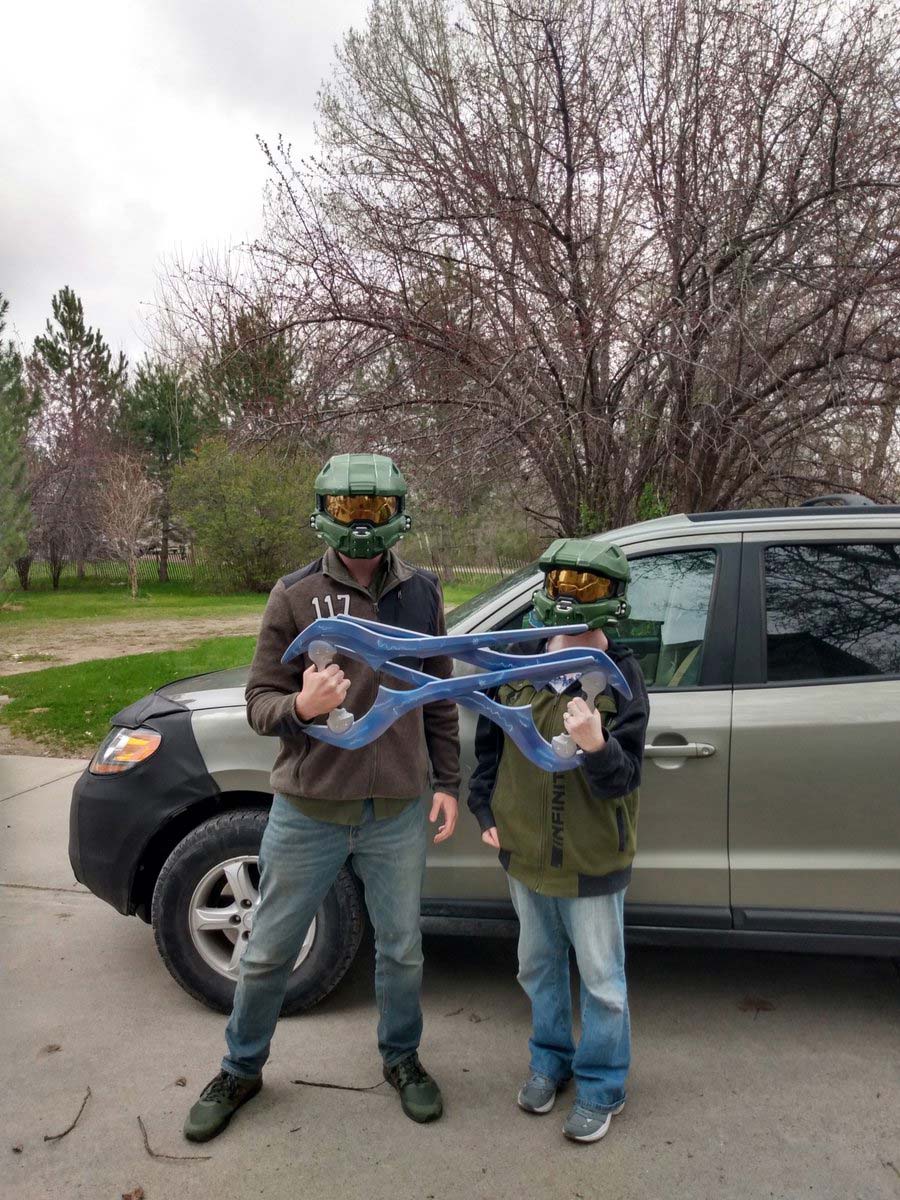 Speaking of families, I absolutely love this snap of @Sellexie's Spartan and child. It's the most precious thing. 💚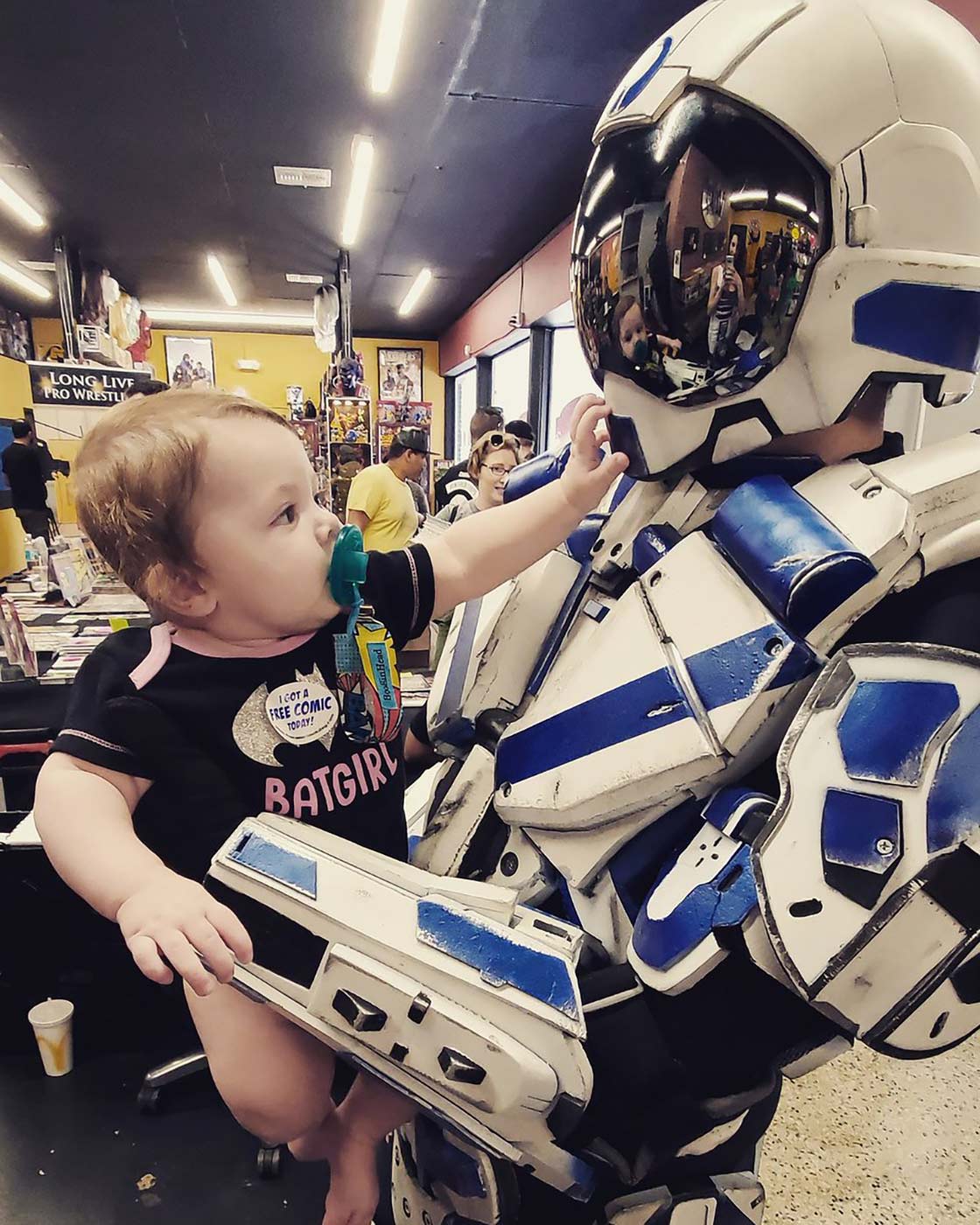 You know, it took me until literally this next image to realize that most of this week's cosplay is familially oriented. I somehow completely missed the unintentional theme but I'm committed to it now! I love the use of perspective in this shot of /u/AJHolliday89 and his girfriend as Chief and Cortana. As an added bonus, there's a shot of OP himself as Chief showing off his Mark VI armor.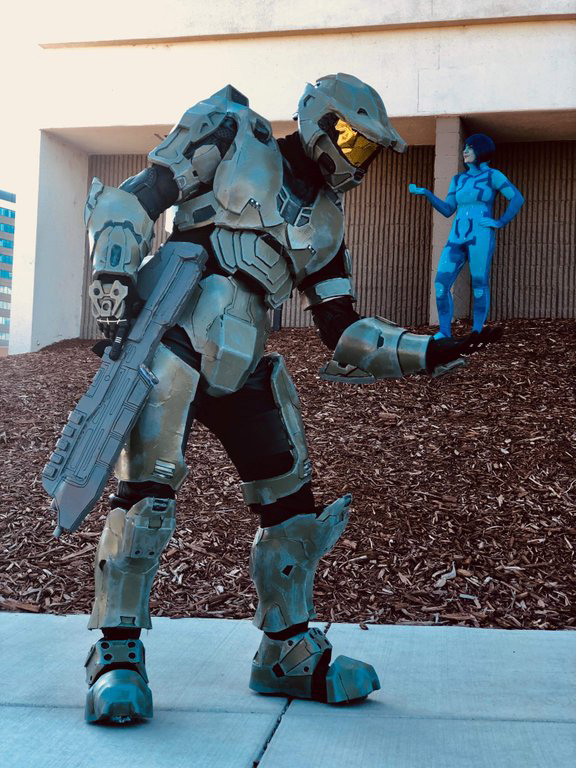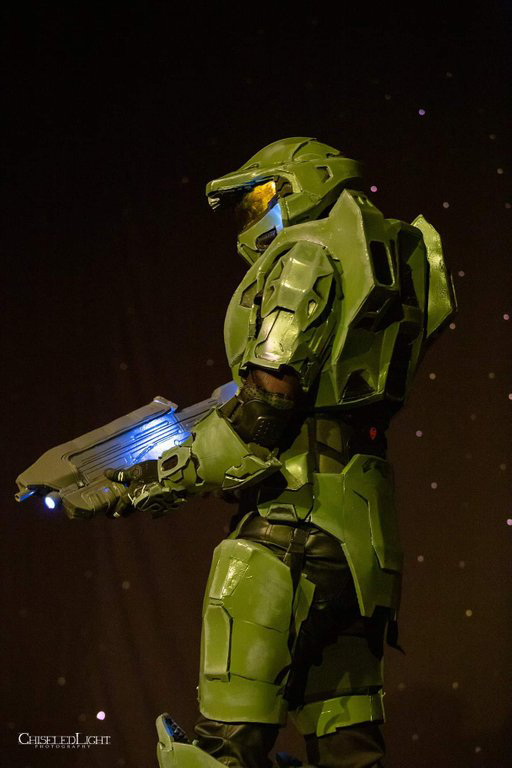 I think what I love about tattoos is that most of the time, there's a story or a reason for getting them. Even if the story is, "I paid some dude $20 and he tattooed whatever I drew out of a hat on me and I got this dumb raven." (Absolutely true story by the way. I wonder whatever happened to that guy.) People seem to get Halo insignia for personal reasons because Halo has had so much of an impact on them that they want to carry a piece of that forever and I think that's awesome. That's along the same reason that /u/kirkmankirito inked himself with the Noble Team emblem.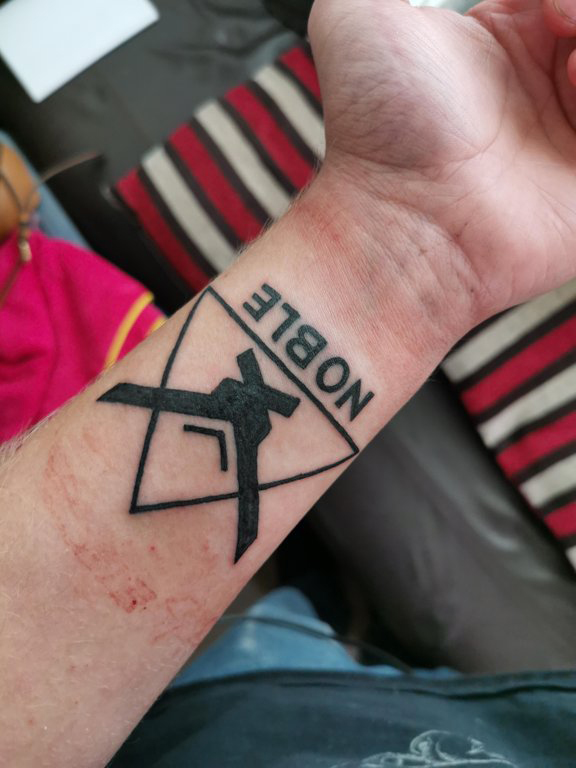 If you haven't heard yet, the Petersen Automotive Museum in LA currently has a Hollywood Dream Machines expo happening and there is a real life Warthog there! If you're wondering if someone ordered a Warthog, check out @spacemeat_cosplay for the Answer - looks like he's got you covered. (PS - Congrats on the recent nuptials!)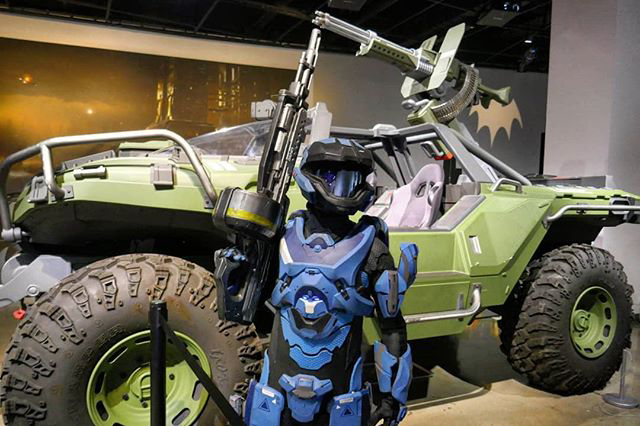 Catalog
Sometimes you just want to look at pretty pictures and the end product. Here's some screenshots for your perusal.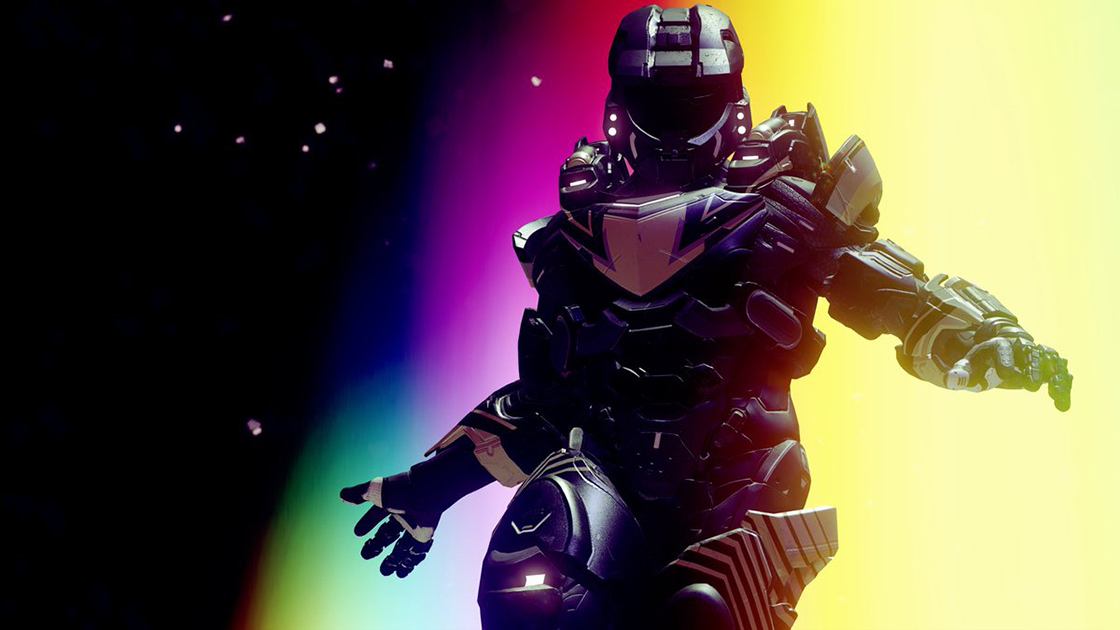 "Ascended" by @Cody_Briere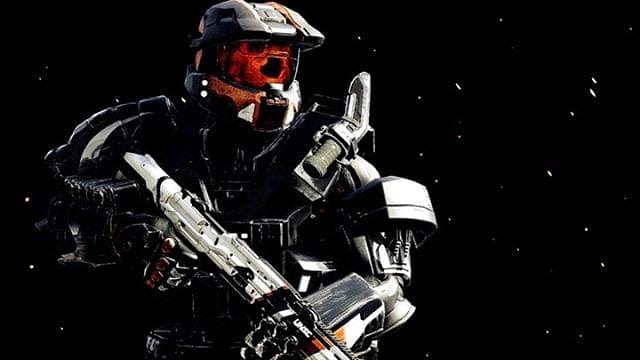 "Spider Chief" by @SpiderChief115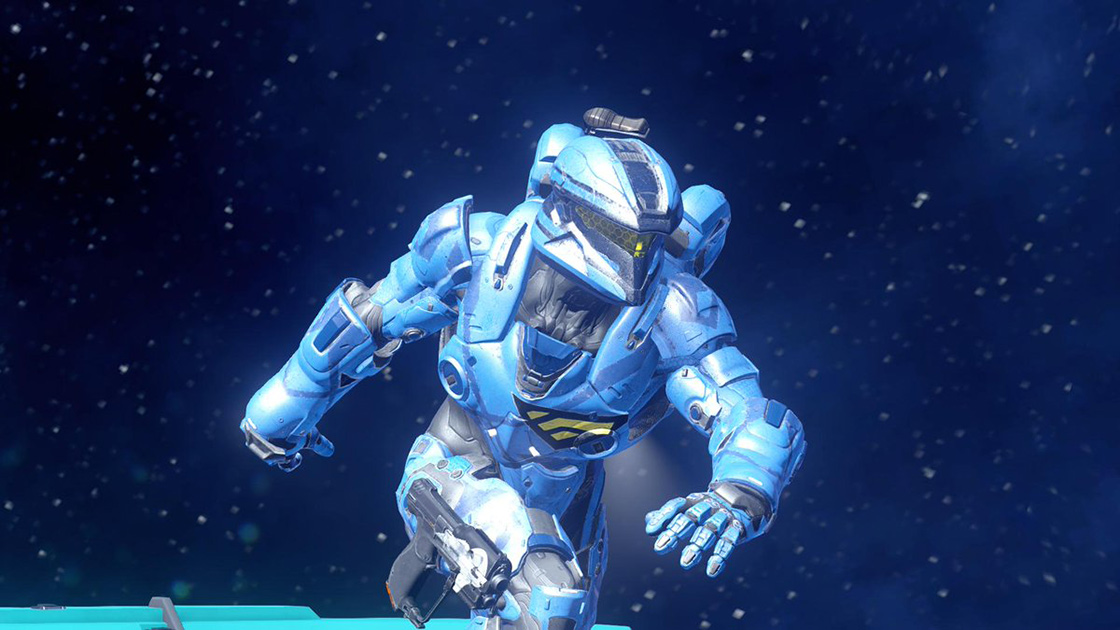 "Jumpmaster" by @He_C67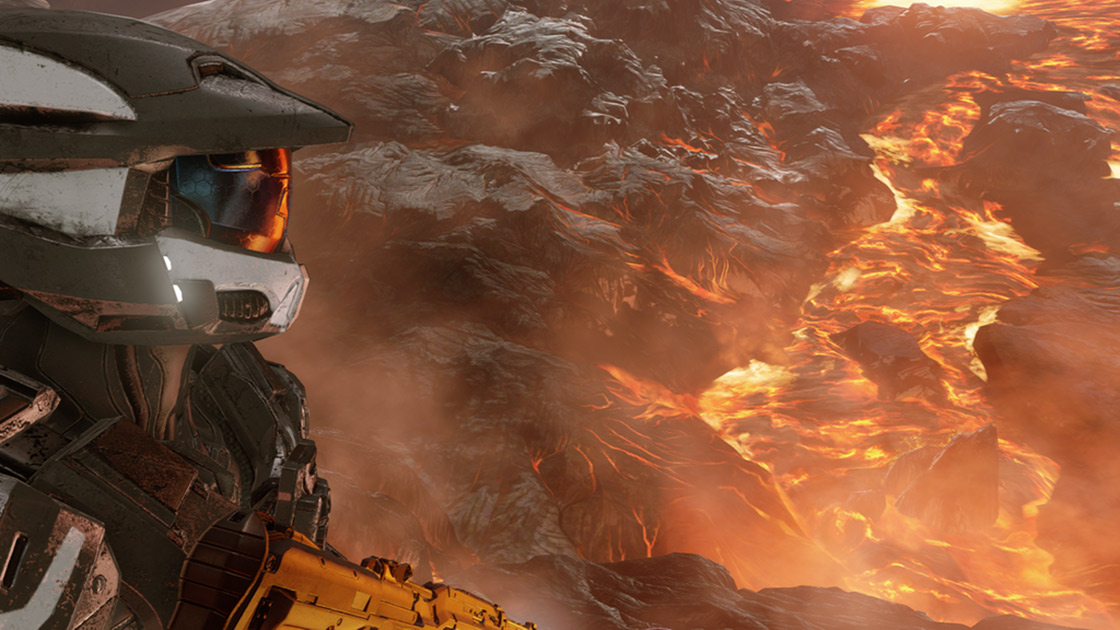 "Molten" by /u/AKAImpulse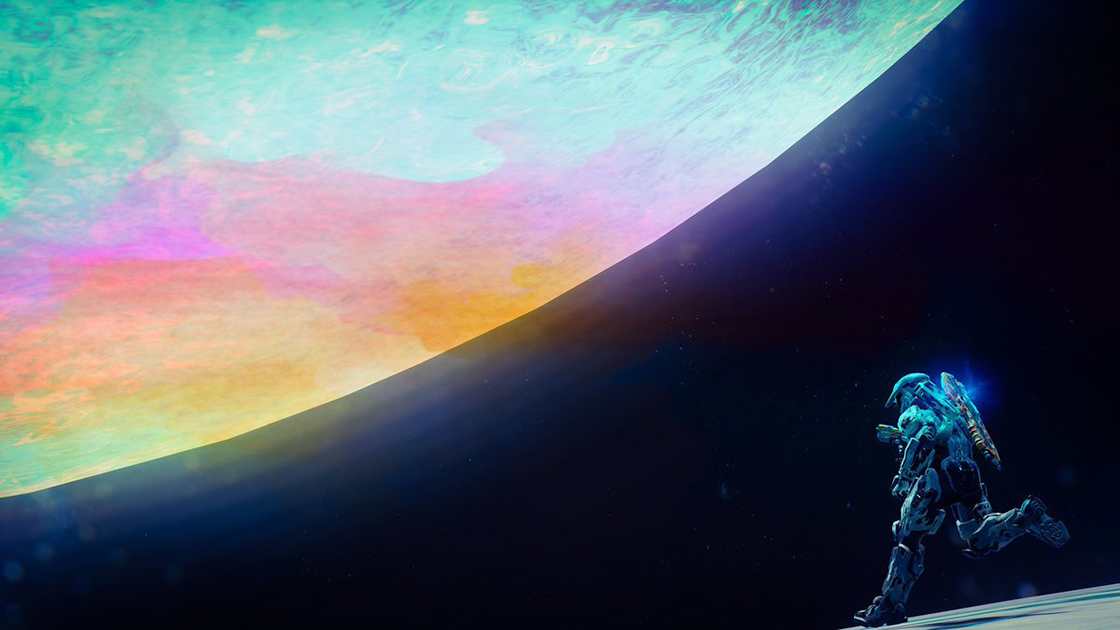 "Infinity and Beyond" by @il_Canal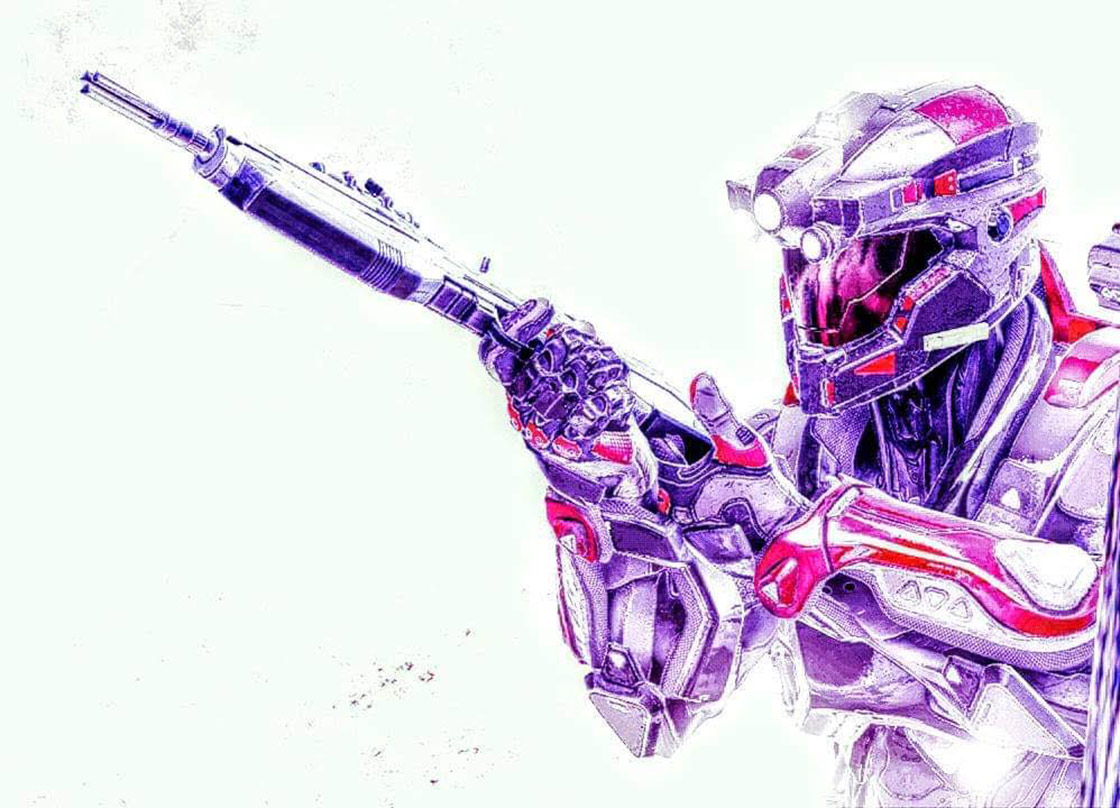 Untitled by @ChristinaUrciu2
Sweet Rolls
Time to sit back and enjoy the show!
/u/_50cal definitely took took the big man's wise words of "Tell 'em to make it count" to heart. I like to think Jorge would be proud of this chaingun action.
/u/_LZ_ made a quick video showing off some really sweet cell shaded Spartans. I love this. :)
For those of you that like Infection and montages, @ScopedTheOG has a video for you!
If you aren't familiar with The Golden Monitor Awards, here's an explanation:
The Golden Monitor Awards is a machinima awards show being hosted by a wide panel of members from the machinima community. The goal is to both celebrate machinima content and the people who pour their time, efforts and talent into them.
You can check out the trailer below and join their discord to nominate and chat with your fellow machinima artists!
Petits Fours
The final course - the roundup of assorted goodies for you to enjoy!
Doodle's Snickers
If liking a Huragok, wearing a hat, playing a saxophone is wrong, I don't want to be right. Thank you @DeltaHaloCRore for making this masterpiece.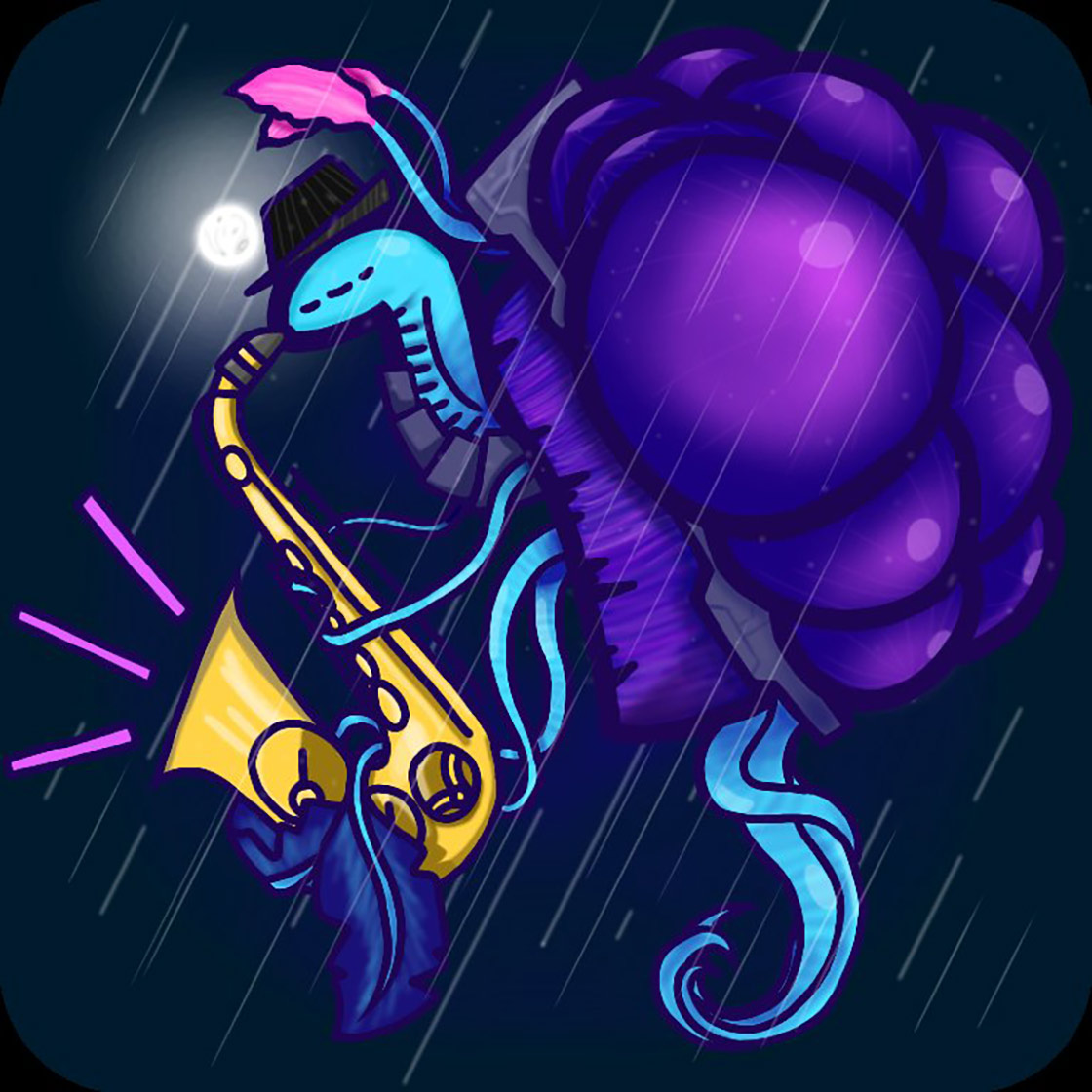 That's a wrap on this week's Community Spotlight! If your content is here, be sure you send me your Gamertag so I can add you to the list of Fire Unicorn recipients. 🦄🔥
I wanted to take this time to pass along a quick word of advice. Oftentimes I come across content that I would LOVE to feature but I find that unfortunately, I cannot. This might range from videos containing inappropriate langauge/lyrics to smurfing montages to usernames/handles that are not family friendly. If you're okay with it not showing up here, keep calm and rock on! But if you want to increase your odds of showing up in a Spotlight, when you're making content or sharing it, give it a quick pass or two to make sure it's well-suited for the Spotlight. :)
Enjoy your weekend and see you all next time!
Ciao! xx
--Sam