Happy Thursday community compadres, welcome to the latest spotlight which is once again jam-packed with incredible curated community creations. As GrimBrother One sails off into the sunset on new adventures, I'm excited to be back at the helm to help highlight some of the awesome things that caught our eye over the past few weeks. And while I'll never be able to truly fill those shoes, I'll do my best to channel my inner-Grim and aim to achieve abudant amounts of alliteration.
Remember that we love seeing and sharing all sorts of Halo community creations from artwork to cosplay to videos to Forge builds to screenshots and more! We do our best to round up spotlight submissions from across the community and while we frequent the Halo subreddit, remember to share your content with us on social using the hashtag #HaloSpotlight to better bring it to our attention.
Without further ado, let's jump right in!
Excelsior!
This week we were all saddened to hear of the passing of the legendary Stan Lee. I don't know the story behind this creation by @greywolfxn but it brings together Stan Lee and Sgt. Johnson so what's not to love!? Hmm, what do you think they're talking about?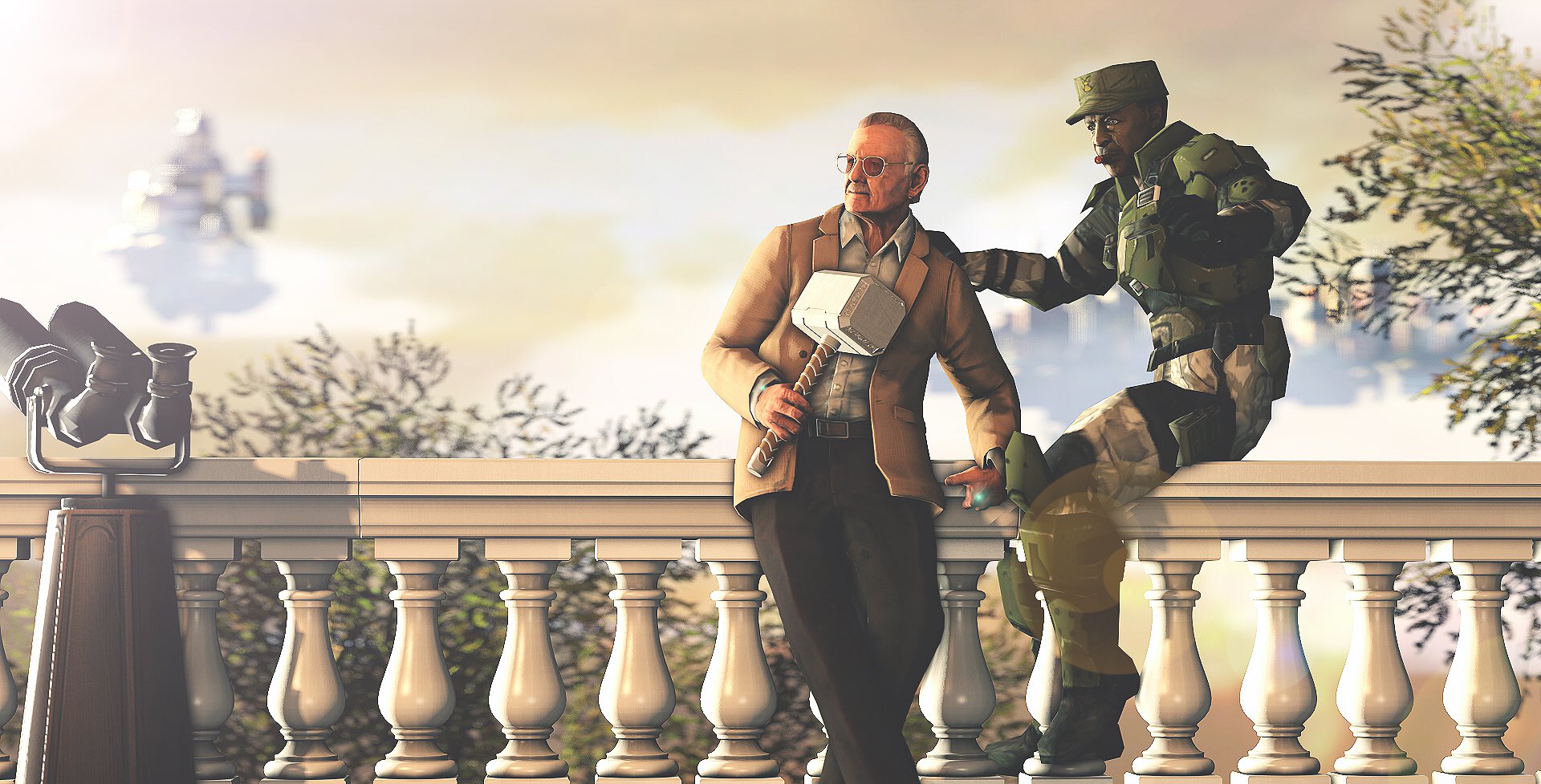 Stan Lee Talks Halo
And for one last shout out to the late, great Stan Lee, here's an oldie but goodie - while not technically a community creation, this Halo Waypoint interview from 2010 is definitely worth a watch:
More than the sum of his actions
And speaking of Greywolfxn, here's another awesome piece that popped up on the social feed earlier this week:
Cyberpunk-117
This week's title image comes courtesy of reddit user KerfuffledPlatypus who shared this "Cyberpunk / Neonized Master Chief" he made in Photoshop.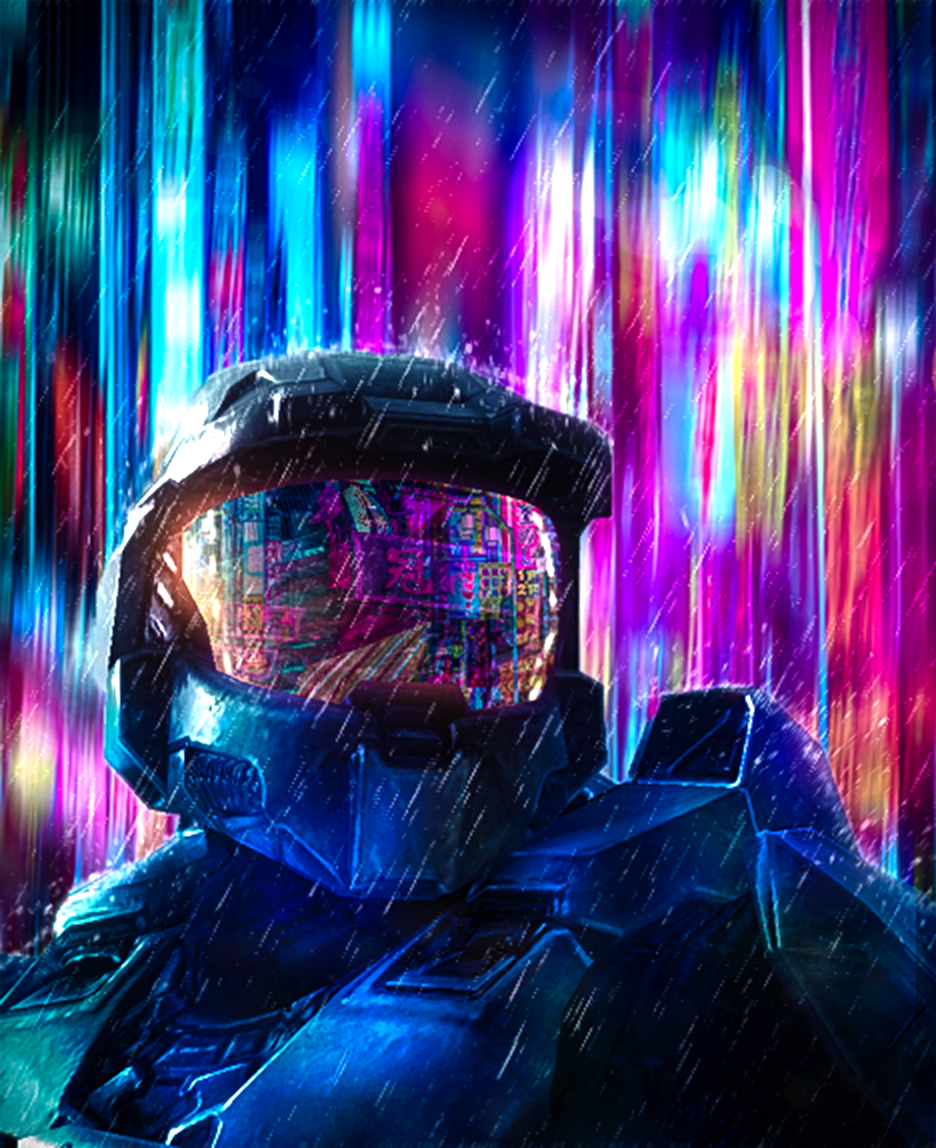 FLAWLESS COWBOY
As someone who's been playing a fair bit of Red Dead Redemption 2, this Halo/Western mashup by redditor JayyEFloyd hits the spot.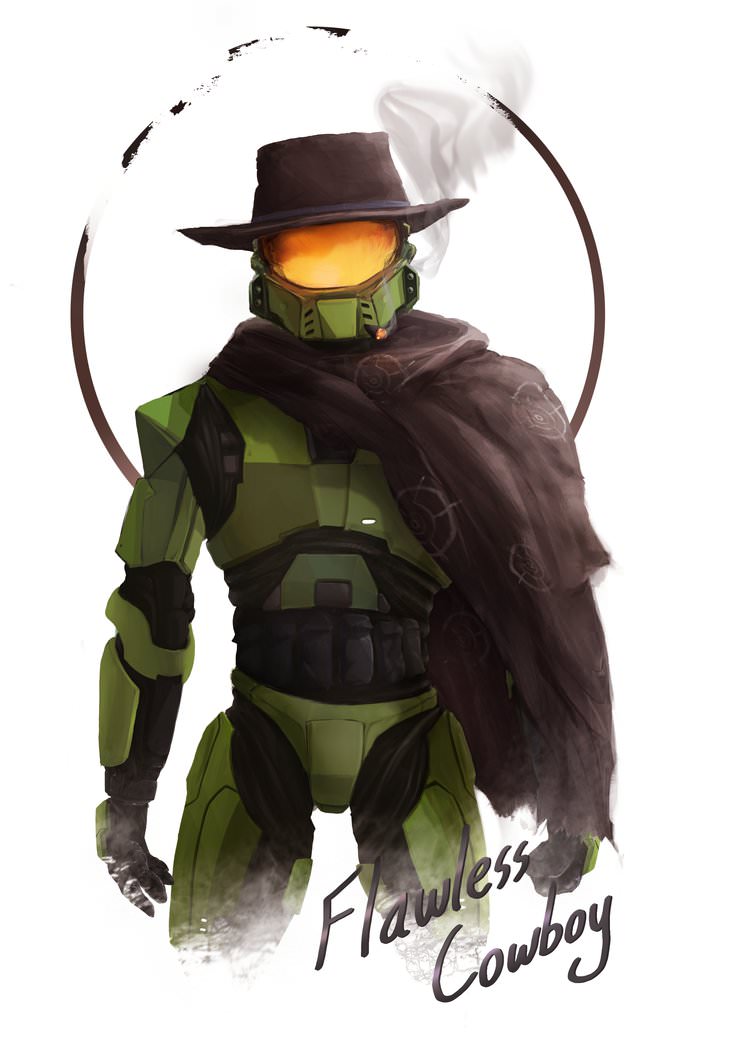 Tactical Briefing
Redditor n0b136 shared this cool original creation in a post titled "Even Spartans disagree on tactics occasionally." Per n0b136, here's the story behind this creation:
Another piece of art for the upcoming UNSC: Operation Genesys, a fan Halo setting for the Genesys RPG by fantasy flight games. This one is a piece of art for the 14 mission campaign that will be included in the core set. The three Spartans of Fireteam Halberd, discus what needs to happen on the upcoming mission c. June 2554.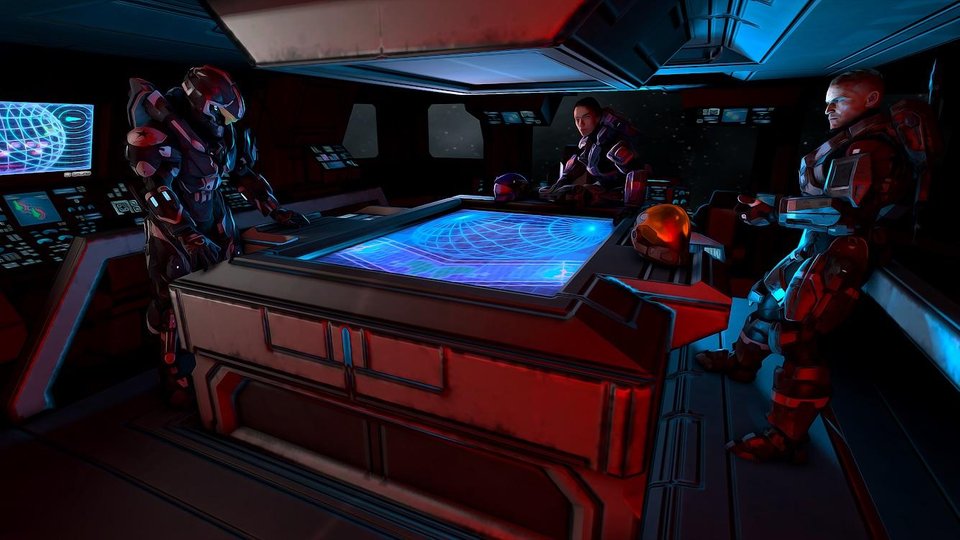 Fancy Filigree
Here's a great take on the Halo 5 Arbiter armor "mixed with H2-HW colors" by redditor Shylyy_Eyes spotted over in the Halo subreddit.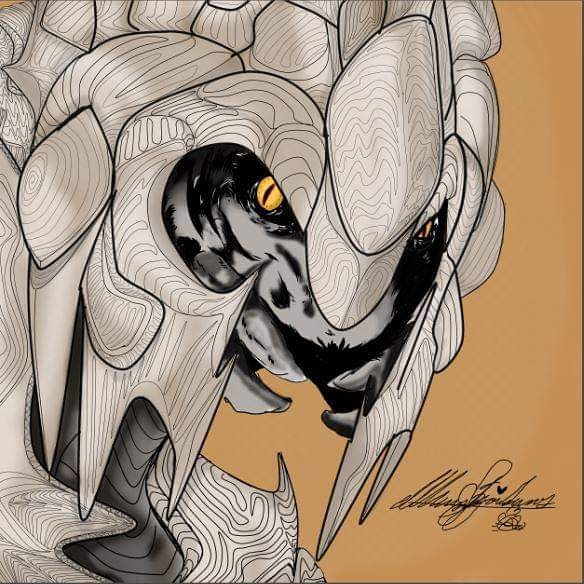 And here's a very different take on the Arbiter, courtesy of @wani641 on Twitter. (anyone know what it says?)
And this Promethean Knights and Children drawing is just too cute not to share!
TOO CUTE
Seems to be a popular time for creating Elite-inspired-artwork! Here's a totally different take:
Morning Sketch
Of course I'm biased towards things called "sketch" but this is a great, clean drawing by redditor starhunter117: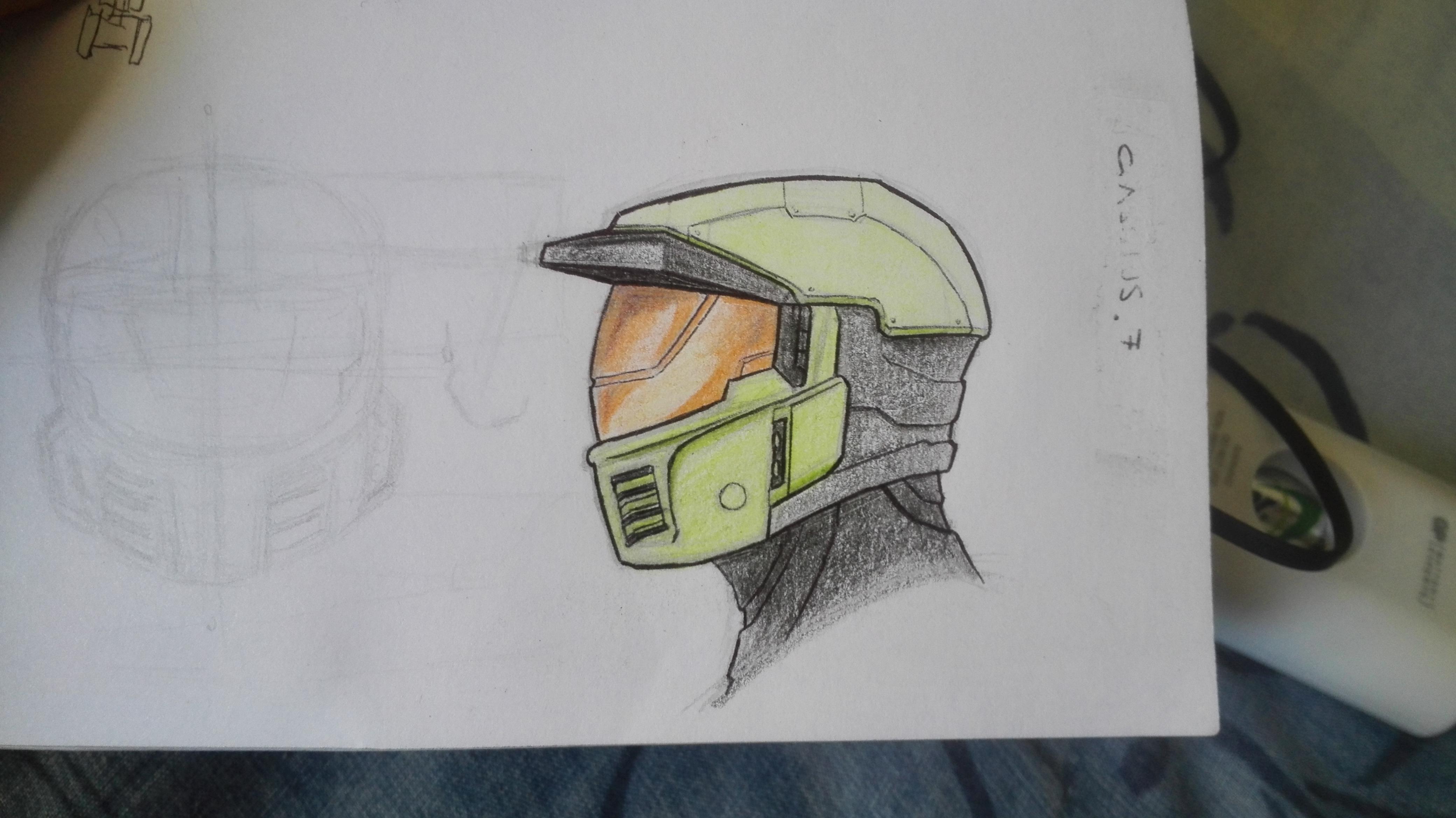 Flame On
Here's another clean sketch spotted over at the Halo subreddit. This piece was created by RedBeetle98: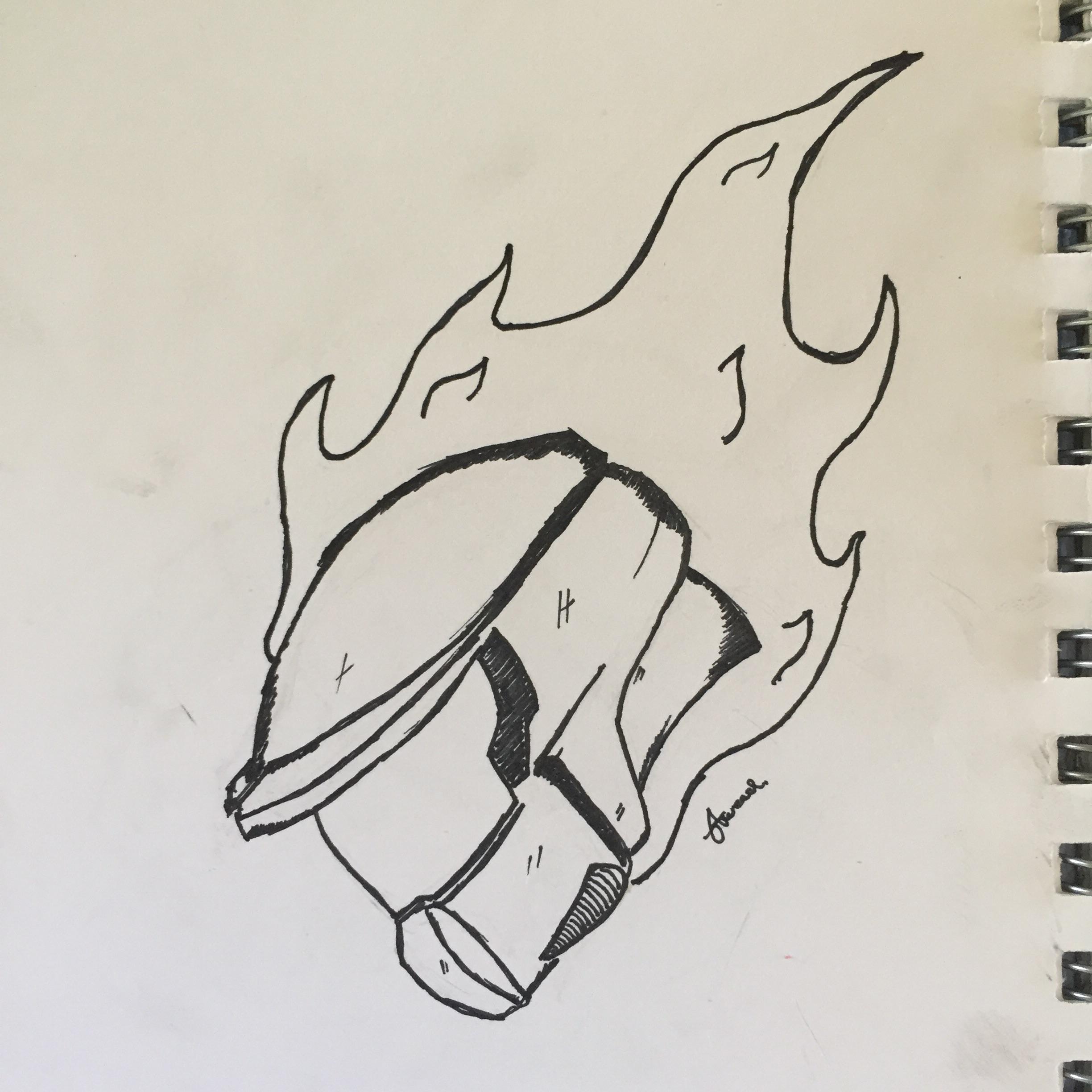 Wind beneath my wings
Seems like Master Chief might have had a bit too much Red Bull (you know, seeing as it "gives you wings"...) in this sketch by HaloCodex:
SPORE
Halo 2 TRIBUTE
This is a fantastic sketch of the famous Halo 2 Electronic Gaming Monthly cover art:
Put a Ring On It
Redittor Rapid107 shared this impressive Halo ring remake along with some background behind the idea and how it was created:
I've always really liked the concept of a ring world from Halo so thought why not make on myself? I decided that I wanted the surface be close to the video games but the outside to resemble the Death Star from Star Wars.
Took about 5 days to finish using Maya to model the ring and Substance Painter for the texture maps on the outside texture and Photoshop for the land/sea texture. Rendered using Render Man 22 with compositing done in Photoshop.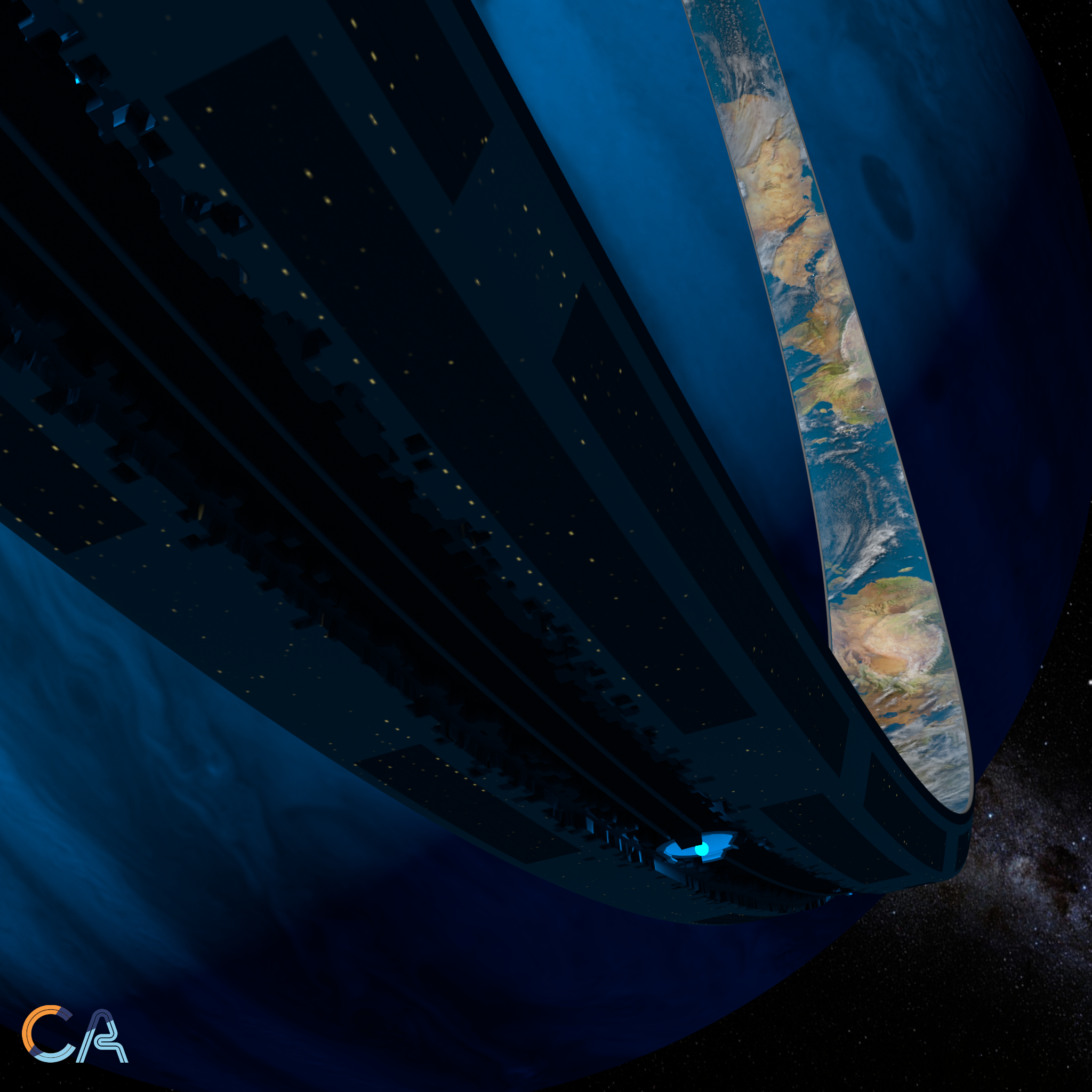 Fuel Rod Render
Check out this cool 3D modeled Fuel Rod created by redditor Hakuru15. Head over to artstation to check it out in 3D from all angles - very cool!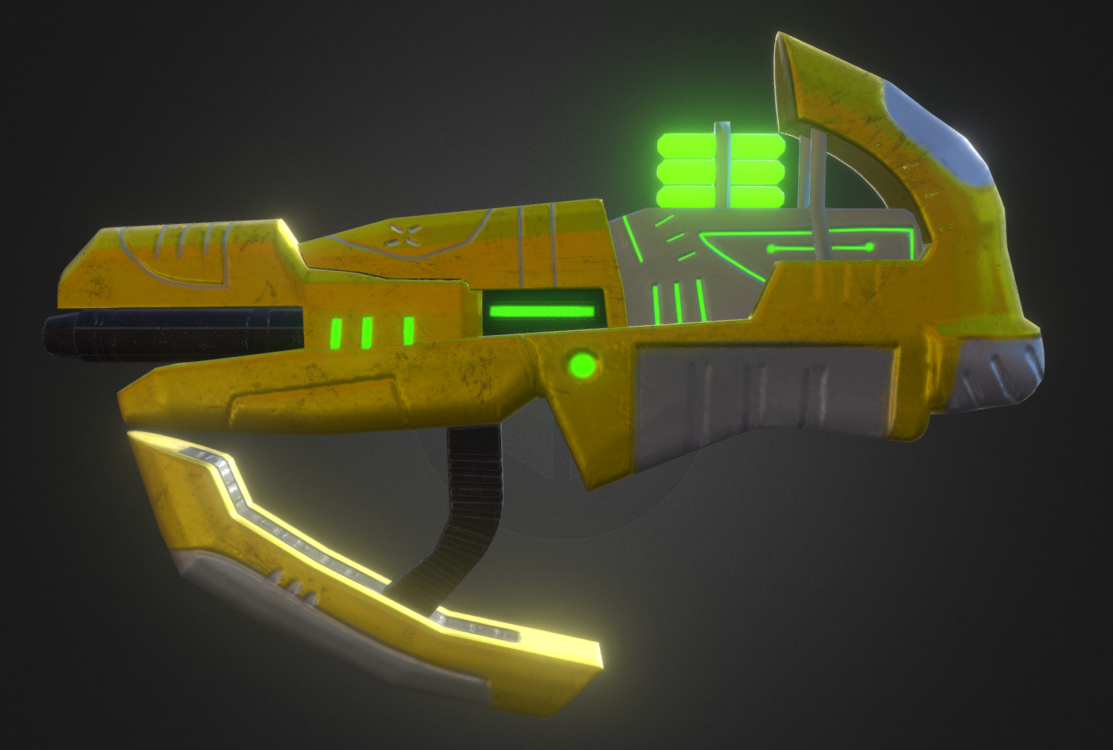 Infinite Vibes
This SFM creation by Archangel470 really evokes a Halo Infinite E3 vibe. Wonder what Chief is looking at?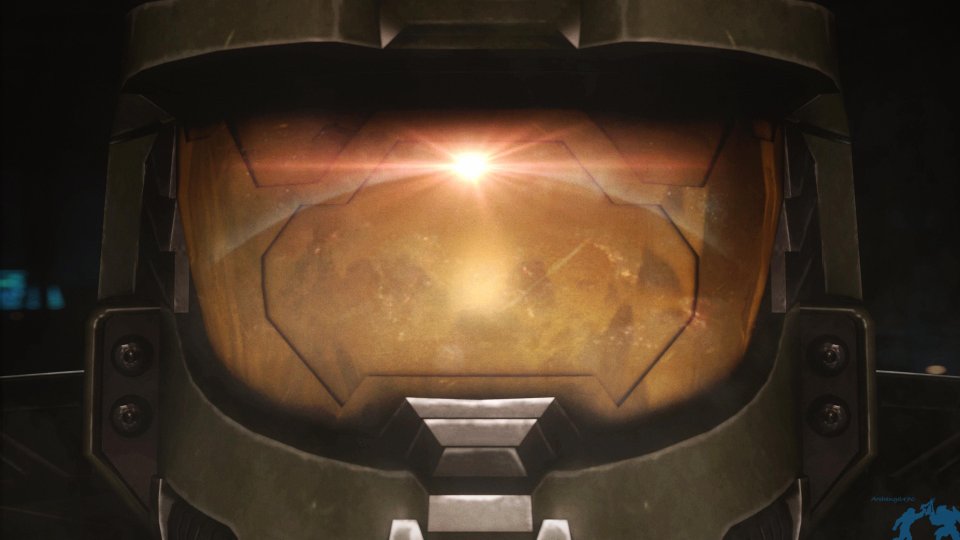 RENDERAMA
If SFM and renders are your thing, you definitely should check out the incredible work of community stalwart William "pixelfaregfx" Cameron. Pixel's created many awesome community comissions and there's lots to love on his feed. Here are two recent notable works that caught my attention:
And check out this awesome Elite animation!
And lastly, here's one final render to get you into the spirit as we're about to kickoff a weekend of competition at DreamHack Atlanta!
Finishing Shot
Here's another drool-worthy render, courtesy of EthanRomesburg:
EVEE
This is a super impressive character render by RT3Filmz:
"GRAVY BOI"
Redditor K_B_FX shared this excellent painting of everyone's favorite monument-to-all-our-sins.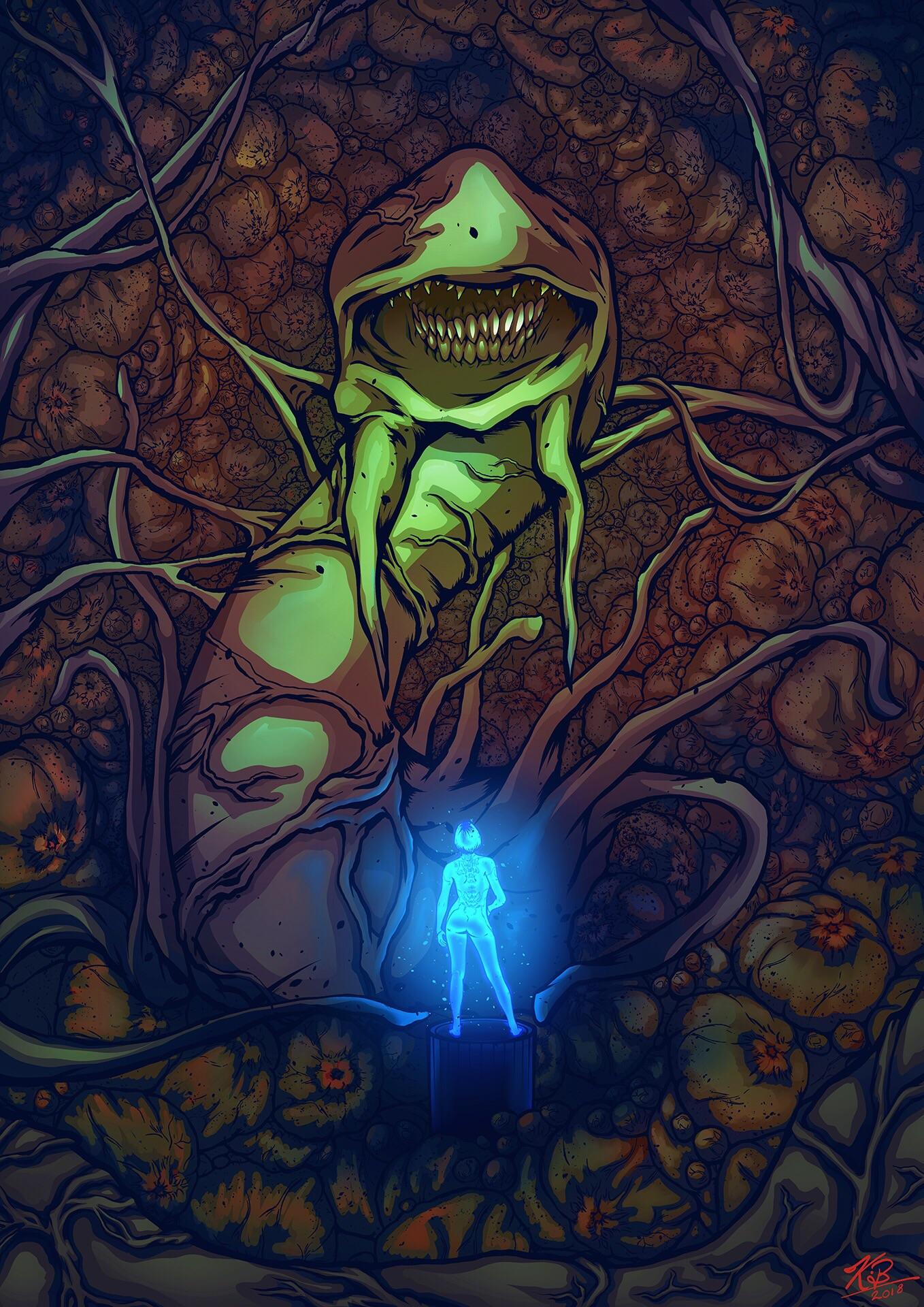 NIGHT LIFE
Loving the nighttime serenity vibes in this piece of digital art by Wizards0nly:
ATRIOX REDUX
Now for something totally different - redditor JGoodberry did an impressive custom paint-over of a 12" Mattel Atriox figure which turned out awesome! Check out his Twitter feed for the "before" image - you'd never know this was the same action figure.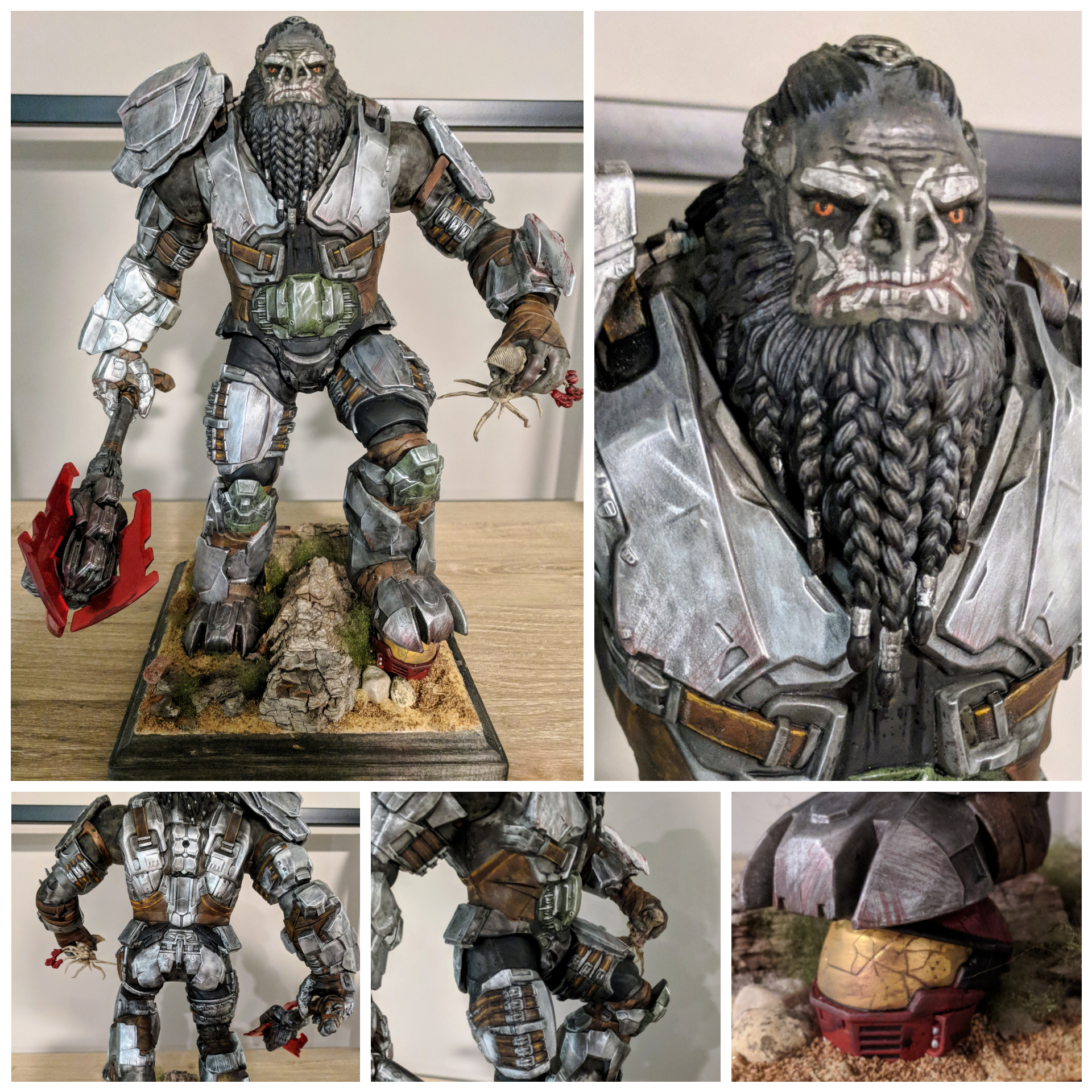 MEGA POSTER
Here's a slightly different twist on making art out of Halo collectibles - Tom uses a Master Chief MEGA figure to create a poster for MCC:
COMMANDER KEYES(CHAIN)
The proliferation of 3D printing really has opened up awesome new avenues to create almost anything you can imagine. In this case, redditor myspacegatgoespew whipped up a cool custom key chain. That's pretty dope!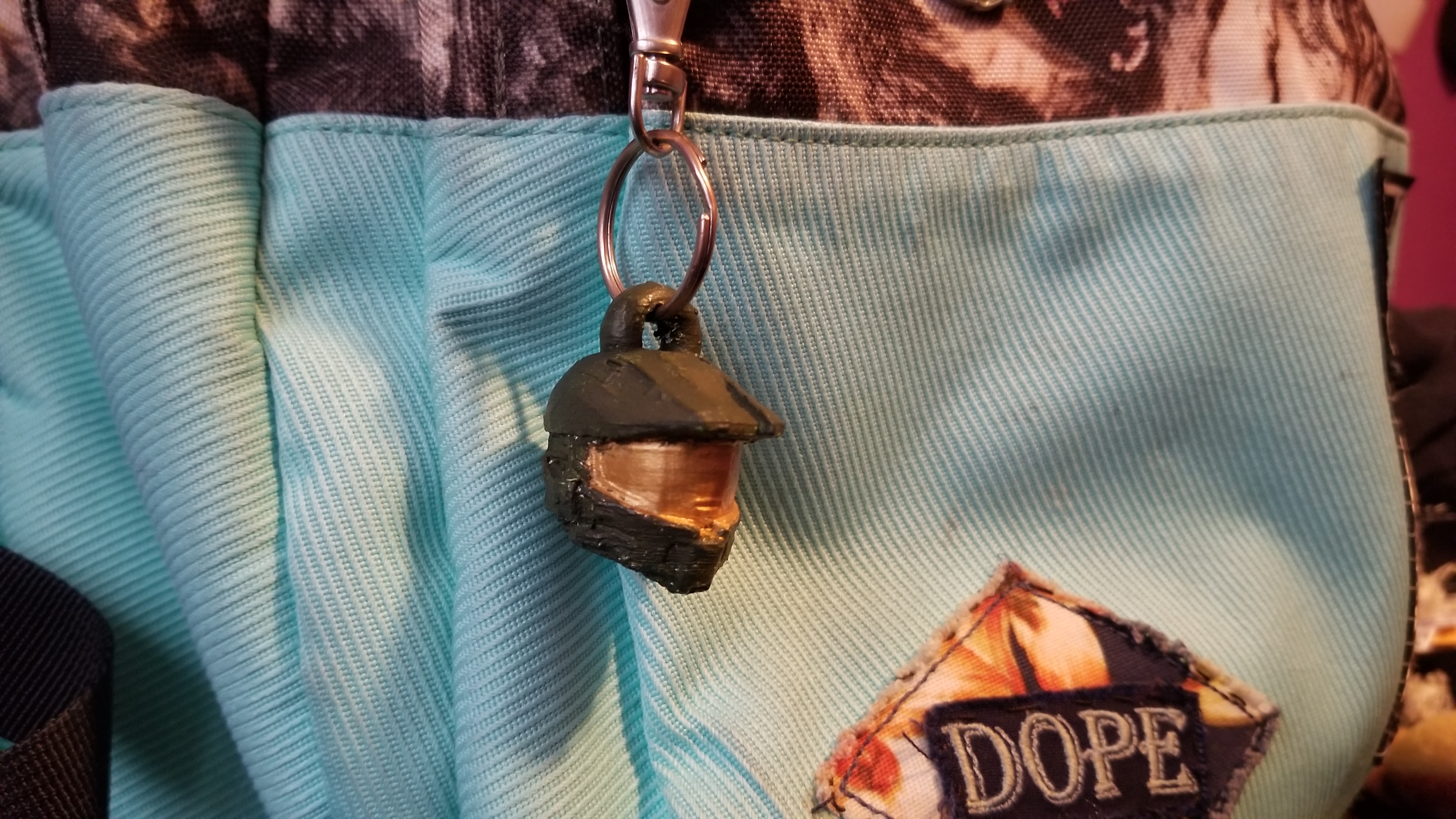 SORROW OF TEASH
Here's another impressive 3D printed creation on a grander scale - redditor Schwifty84 shared this impressive life-sized version of the Halo 5 Plasma Rifle.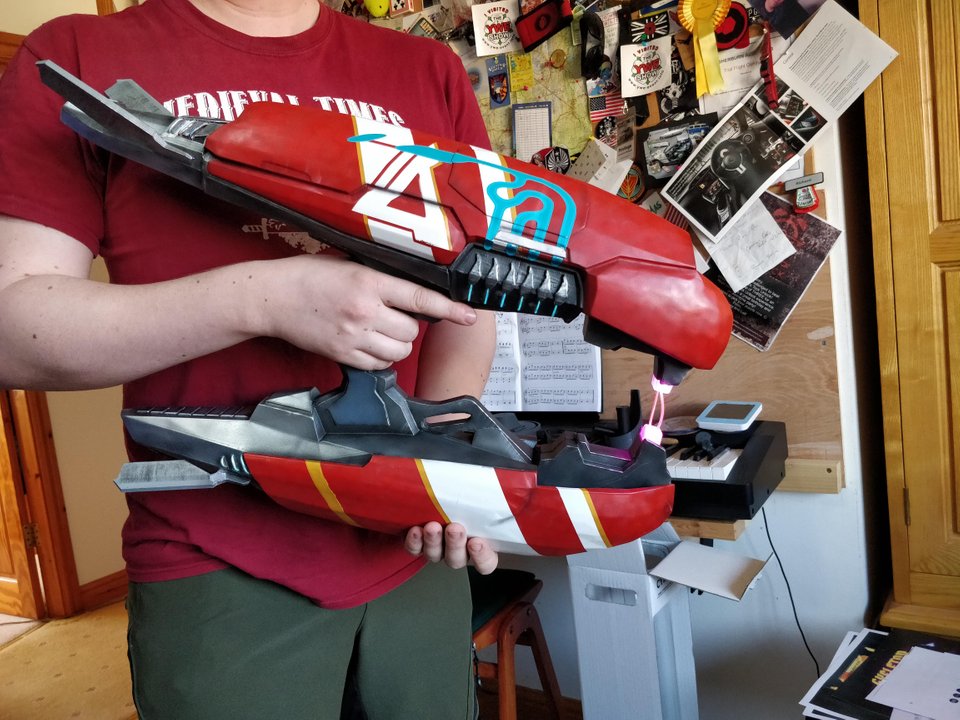 Noob Combo
This pic shared by redditor pjcallan delivers a hearty dose of cosplay tactics in a pint-sized package. While there's some debate over the true meaning of a "noob combo" (is it a plasma/magnum or a plasma/br), there's no denying this is totes adorbs.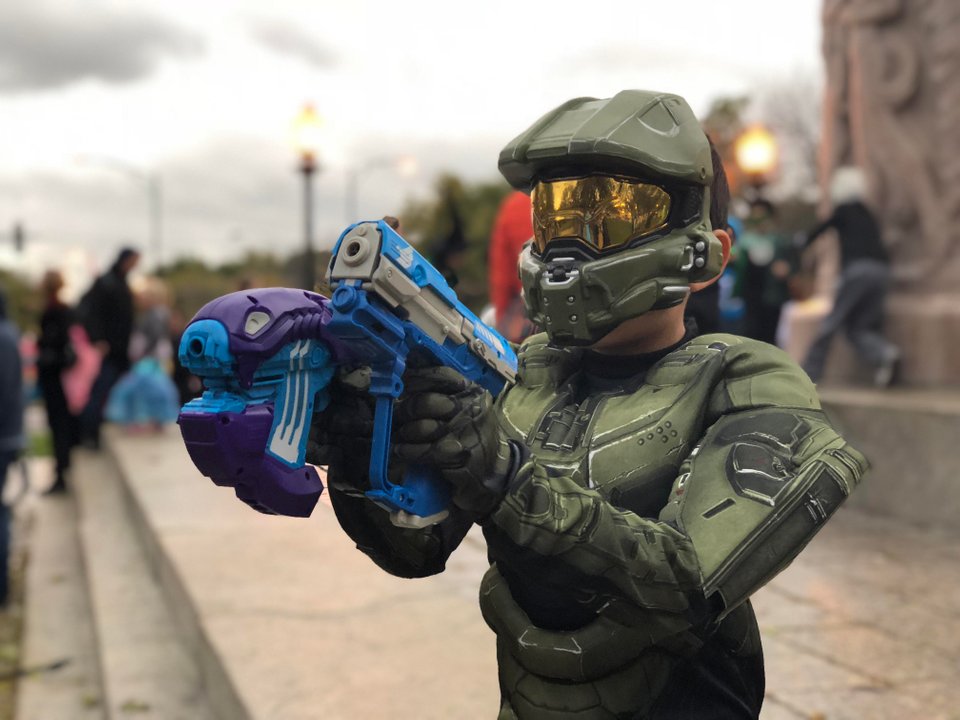 CHILLAX
VENOMOUS
Now here's something far less chill - check out johnsonarmsprops' awesome Venom-themed Helljumper helmet spotted on Instagram!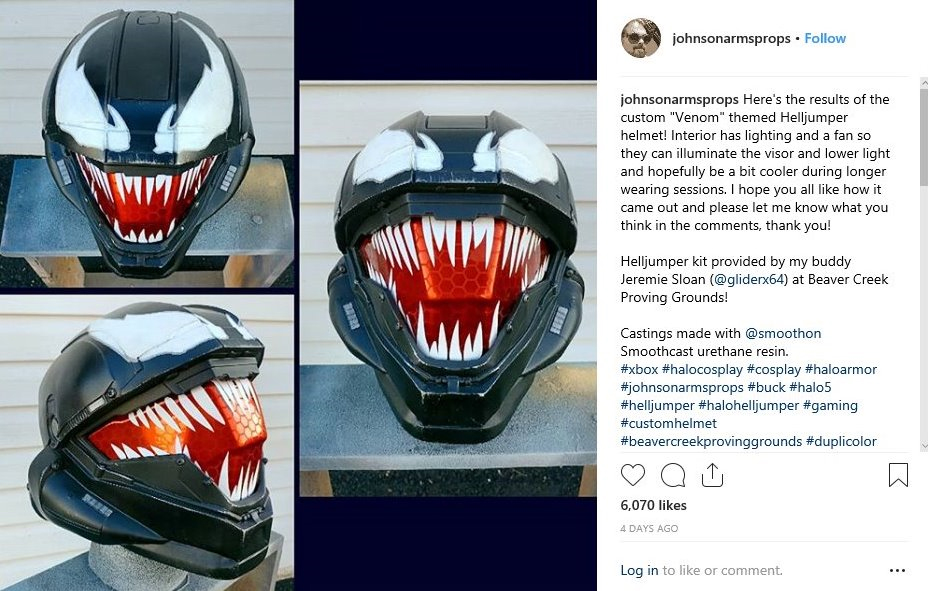 Light-Up Magnum
Speaking of Magnums, check out this super cool Halo: Reach foam Magnum created by QuantumLeapCosplay complete with working LED lights!
SOUND THE ALARM!
Forge_Light shared these awesome detailed fire alarm pre-fabs for Forgers to "make sure their multiplayer maps are safe!" You can find these in his file share under gamertag "Light Switch57."
MAP ATTACK
This Forge map by INEEDMOREBLEACH looks great!
ORCHESTRAL OVERTURES
Redditor OFC_ZAVALA shared a video of their high school orchestra playing the Halo theme. Shout out to the guy performing in a Master Chief helmet! Unfortunately it's not on YouTube (yet) so you'll have to head over to the Halo subreddit to look and listen. Check it out RIGHT HERE.
ODE TO CORTANA
While we're on the subject of music, here's a touching acoustic tribute to Cortana:
PIANO MAN
AustinFromAustintown is here to teach you how to play the Halo theme song on piano:
Death Machine II
Office Hyena shared this awesome montage just in time for Halo 2's recent 14th birthday.
SPLAT
What happens when a driver is expertly sniped out of a Ghost that's bearing down on someone else? Stop by THIS THREAD on the Halo subreddit and check out this crazy clip shared by Fl00k (spotted by Unyshek). Alas it's not on YouTube either, so we can't embed it here directly.
TRICKERY
The wizards of TermaciousTrickocity are at it again - this time they've managed to get inside Jorge's Pelican!?
INK: EVOLVED
We've seen all manner of Halo tattoos over the years but this is the first time I've ever seen something like this! Check out VicFuentesHair's new tattoo which is top down of the geometry for the beloved Halo 2 MP map Lockout. Great work here by "Fat Rams Pumpkin Tattoo" in Boston.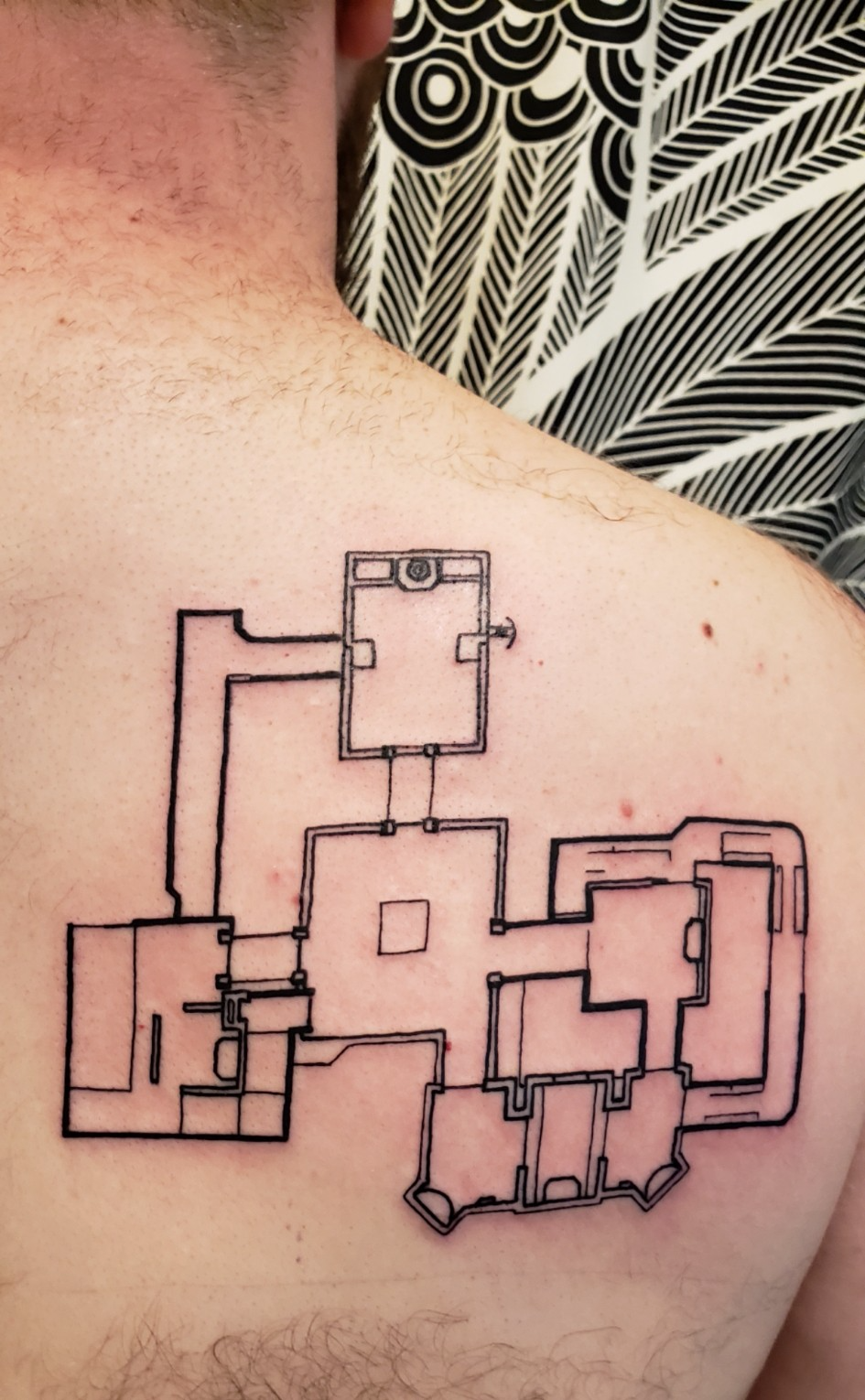 And here's an excellent Master Chief helmet tattoo adorning the arm of redditor mesysg: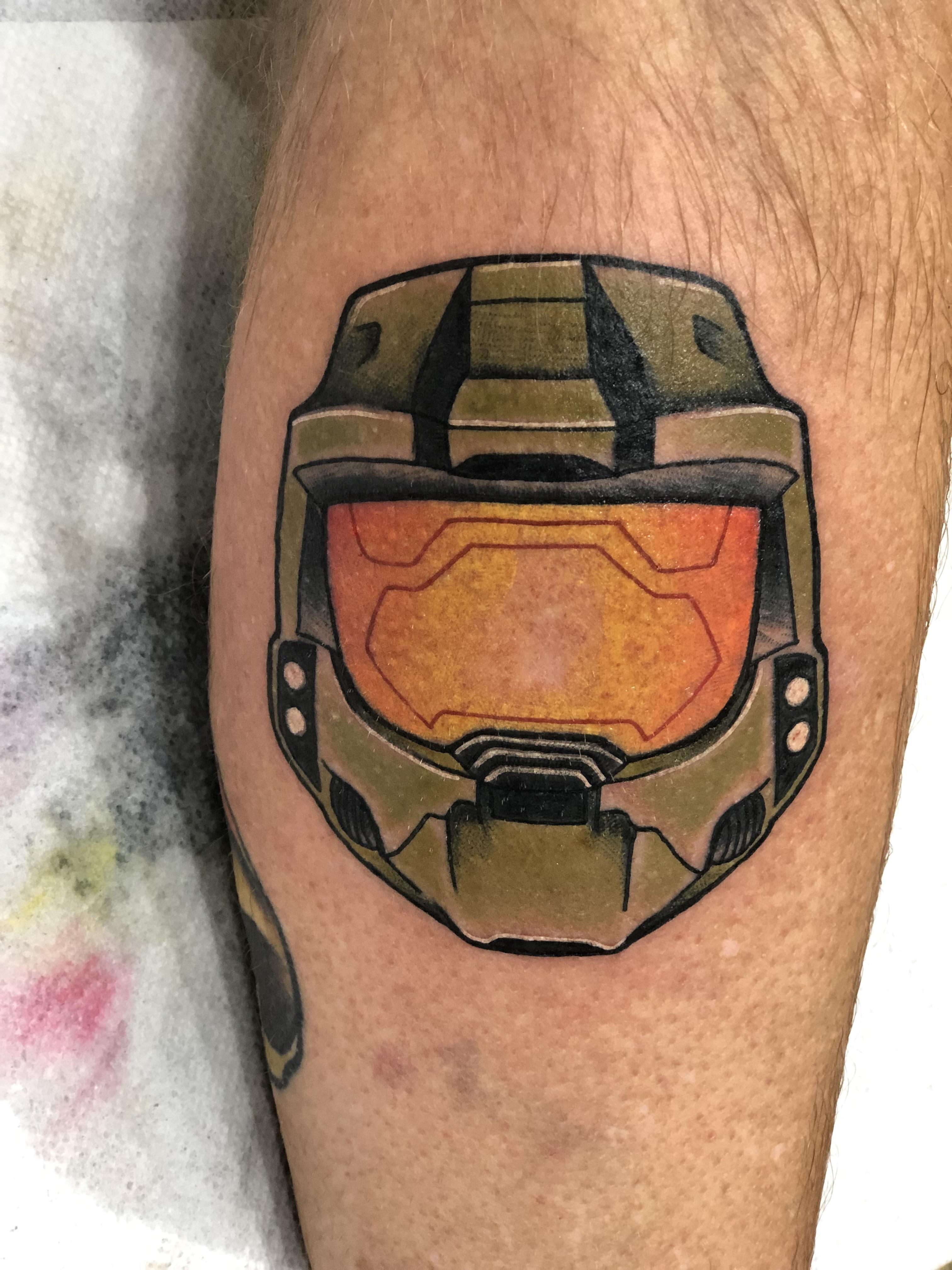 And here's one more - shout out to AngryOtter89 on this fresh ink!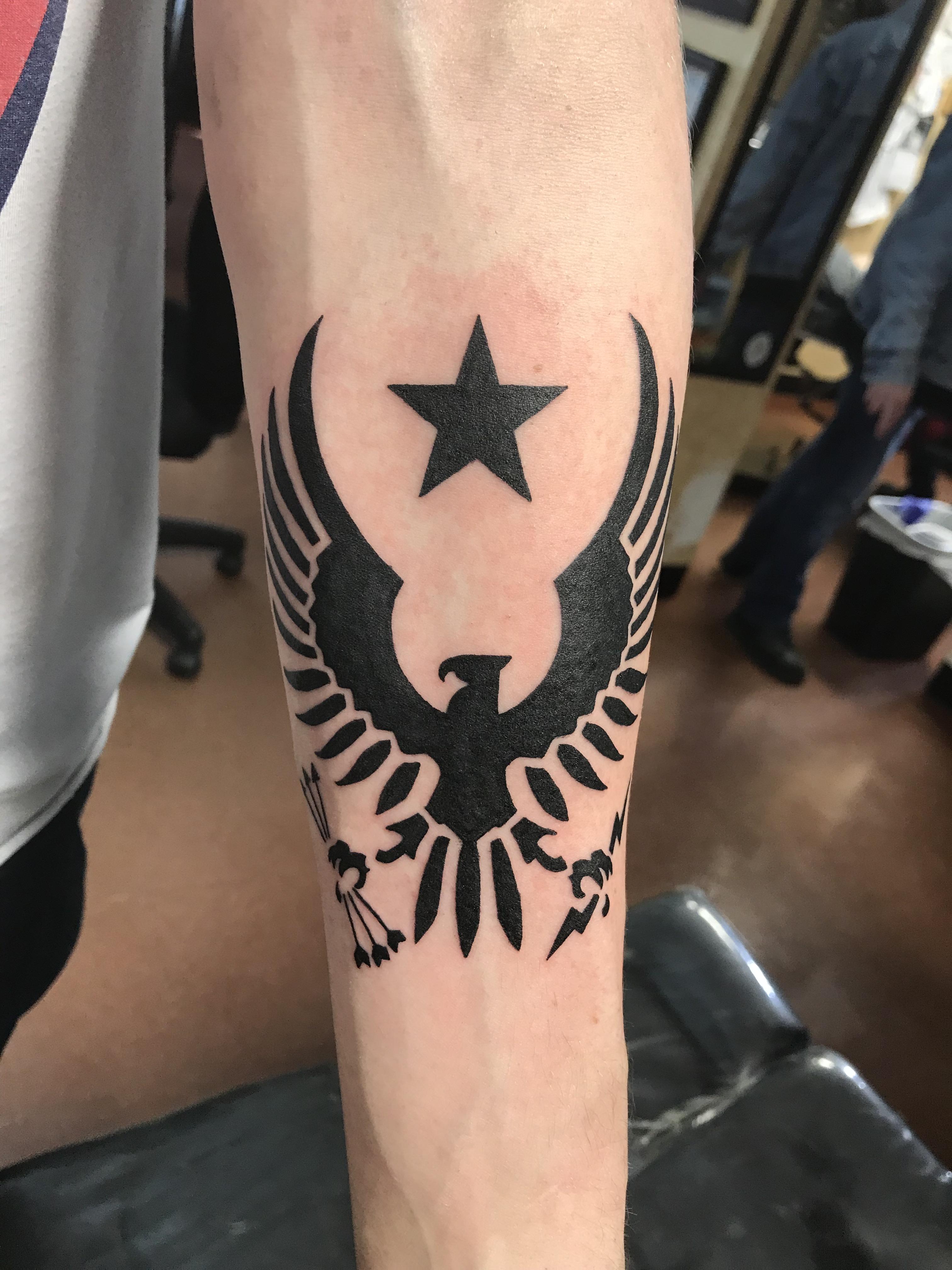 And, in honor of last week's 14th anniversary of the release of Halo 2, here's one final tattoo from super fan "Peter" :)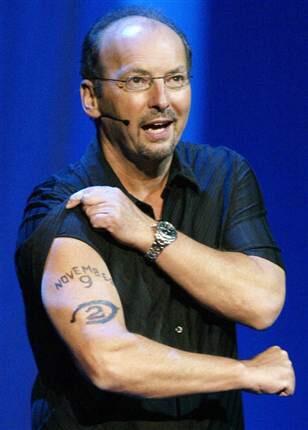 You know what would be really next level? A tattoo of Peter with his tattoo!
Screenshots
And last, but certainly not least, here's an assortment of awesome screenshots created by the community and shared on Twitter using hashtag #HaloSpotlight:
Community Content Collection
For even more Spotlight goodness, check out our last few bi-weekly blogs here on Halo Waypoint and remember to check back every 2-weeks or so* for even more awesome creations!
*With Thanksgiving next week, our regularly scheduled Community Update blog will shift out a week to Nov. 29, which in turn pushes out the next Spotlight which should land on Thursday, December 6.
Thank you to everyone who shares their creativity and passion for Halo! It's your dedication and support that inspires the team here at 343 and others across the community. Keep it up and keep using that #HaloSpotlight hashtag!