No super fancy preamble or anything this time. With the flight for Halo 4 approaching (soonish™️... no I'm not going to give you an exact date but the teams are hard at work prepping it for takeoff!), I thought I'd stop by with another Halo Community Spotlight to tide you over in the meantime. With that said, enjoy!
CRÈME DE LA CRÈME
I know what you all like and you're going to love @jay_penrake's pencil drawing of the one and only Sergeant Major Avery Johnson. This is so well done and deserves more attention than it seems to have gotten on Twitter so here we are.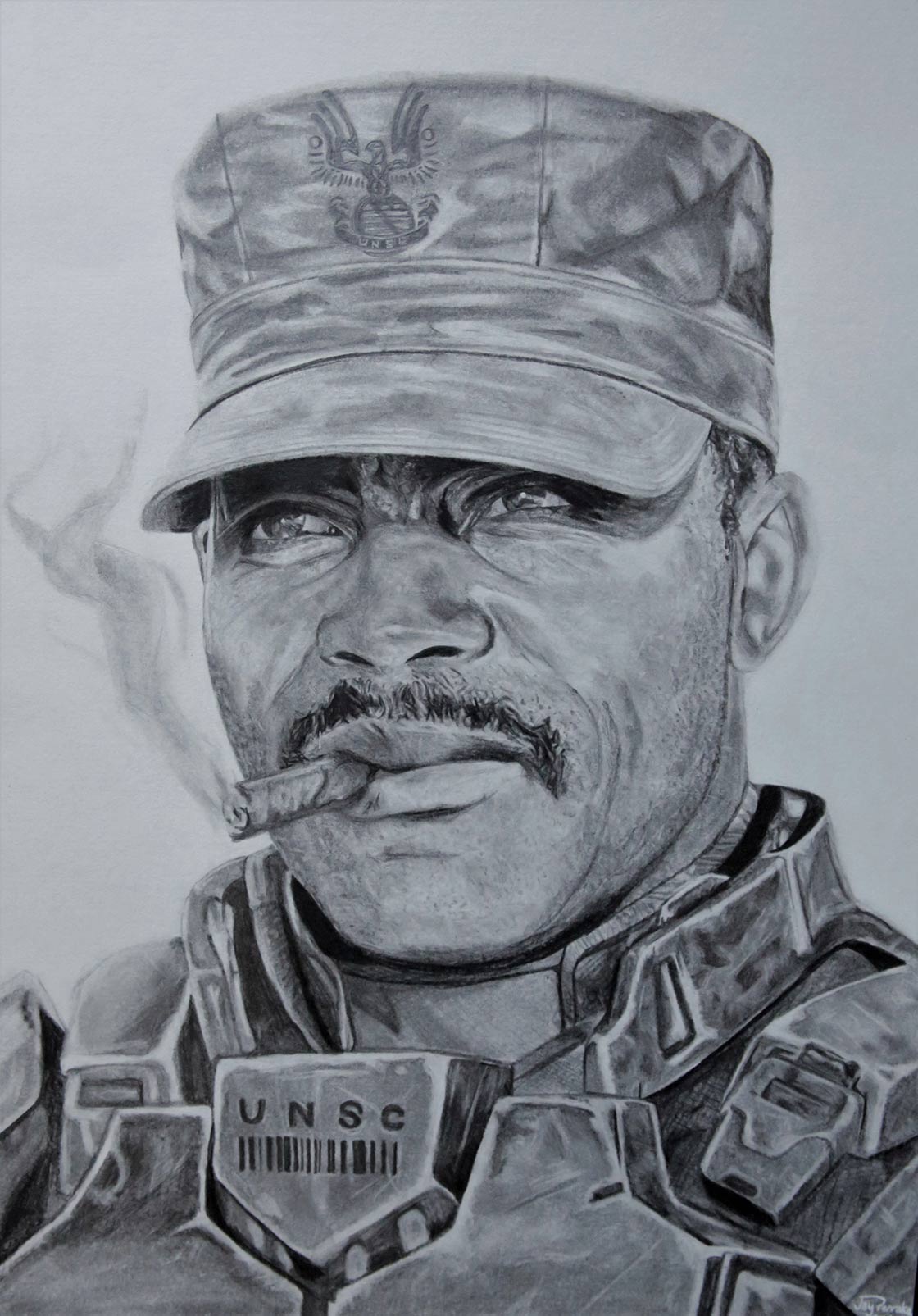 Snack Break
It's spooky month time so I suppose the most fitting thing here is a spooky take on Halo, huh? Luckily, @AlyxGMusic has just the ticket for us. Light up your jack-o-lanterns to add to the mood if you wish.
Snicker's Doodles
One of my favorite things about doing these blogs is finding the hidden gem artists. We all know a lot of regulars and well-known people in the community but I really love being able to "surprise and delight" and encourage others as well. Helping foster and encourage people to explore their artistic sides is rewarding and we all benefit from that in the end.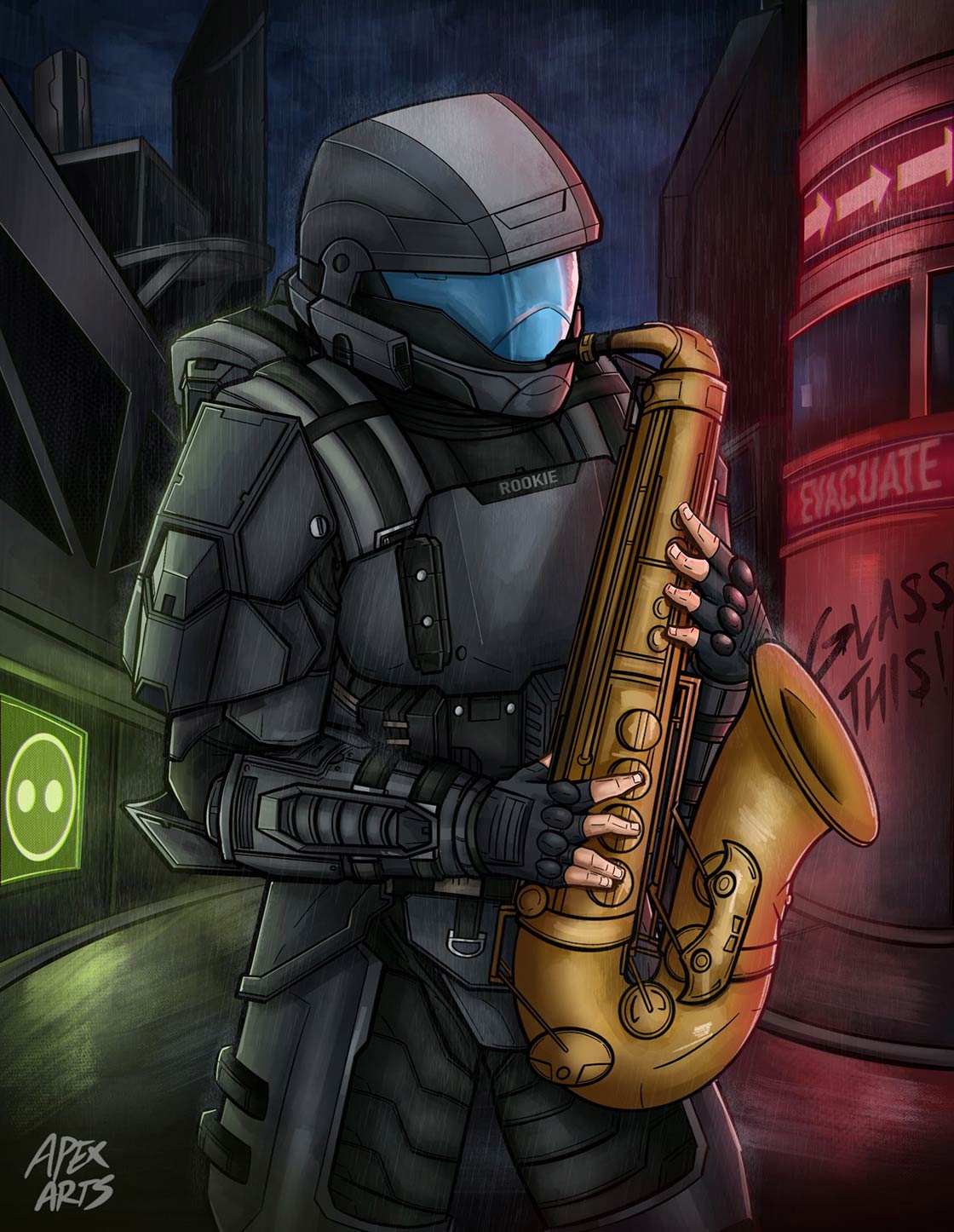 You Know the Music, Time to Dance, @ApexArtsIG
Character Study, @DiegoIzq117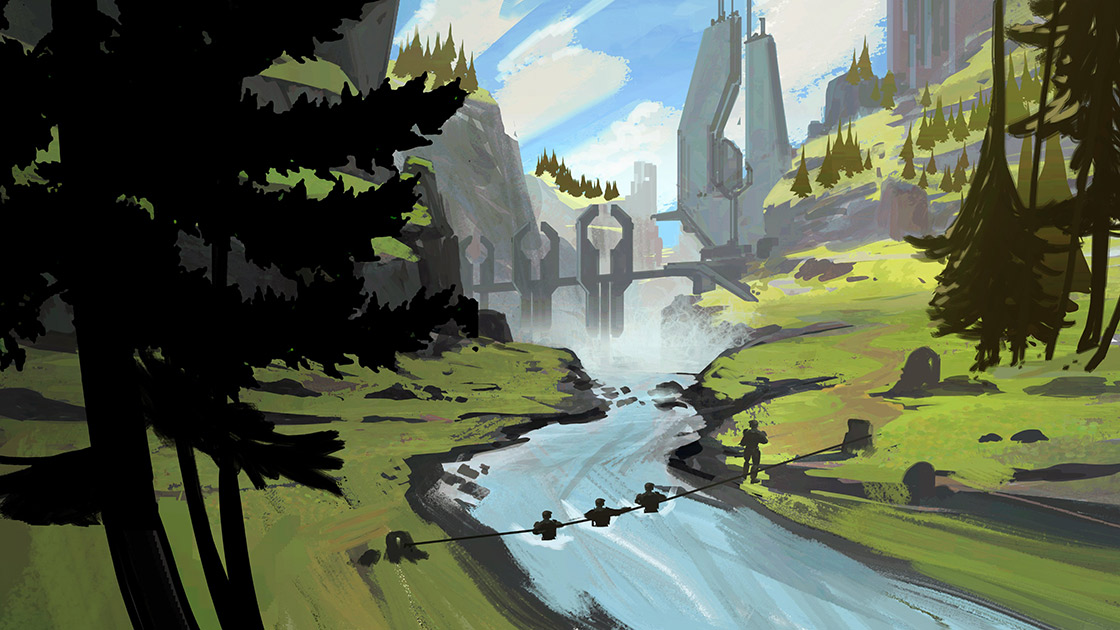 Halo Infinite, @Ikki_Day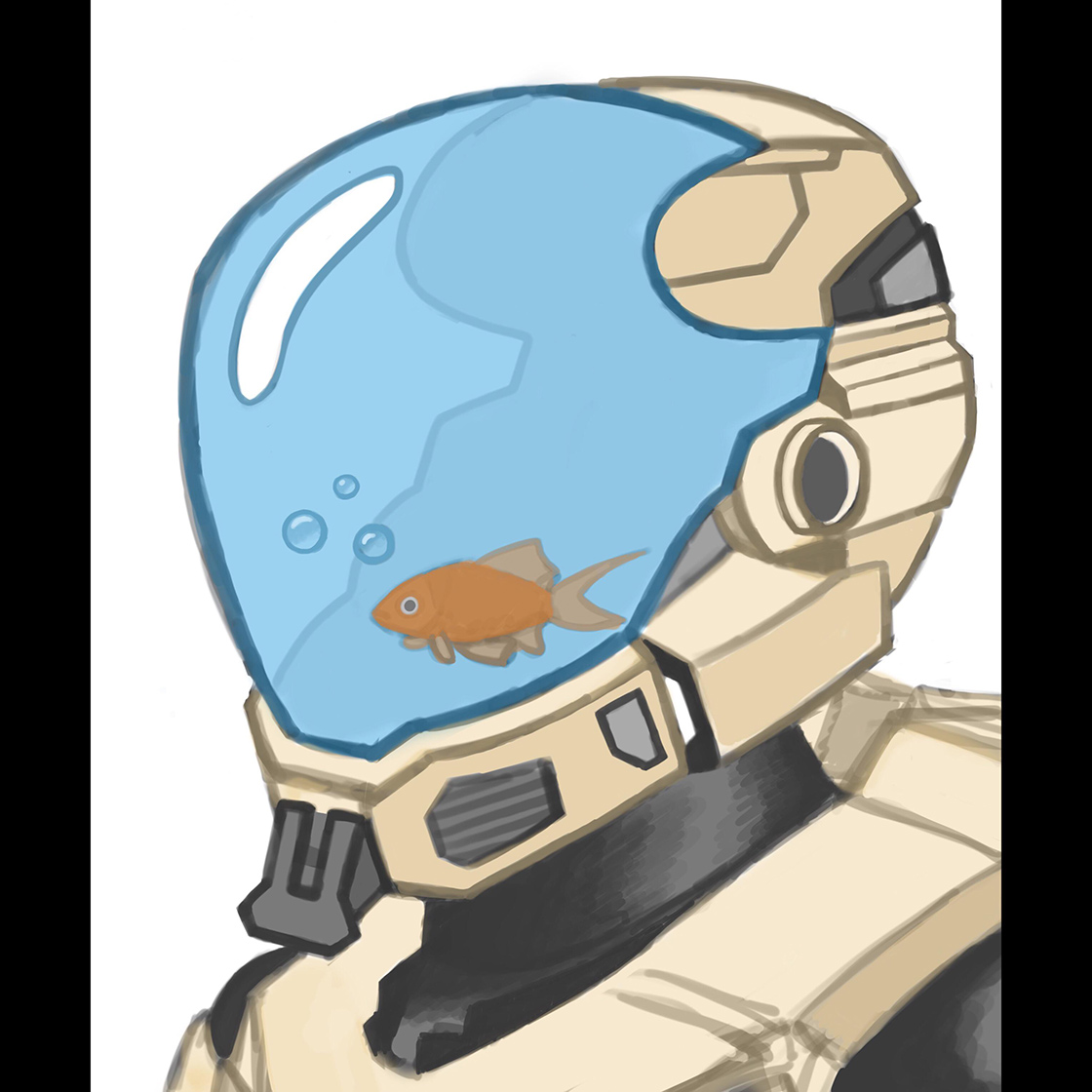 Fish Bowl, /u/Hekok345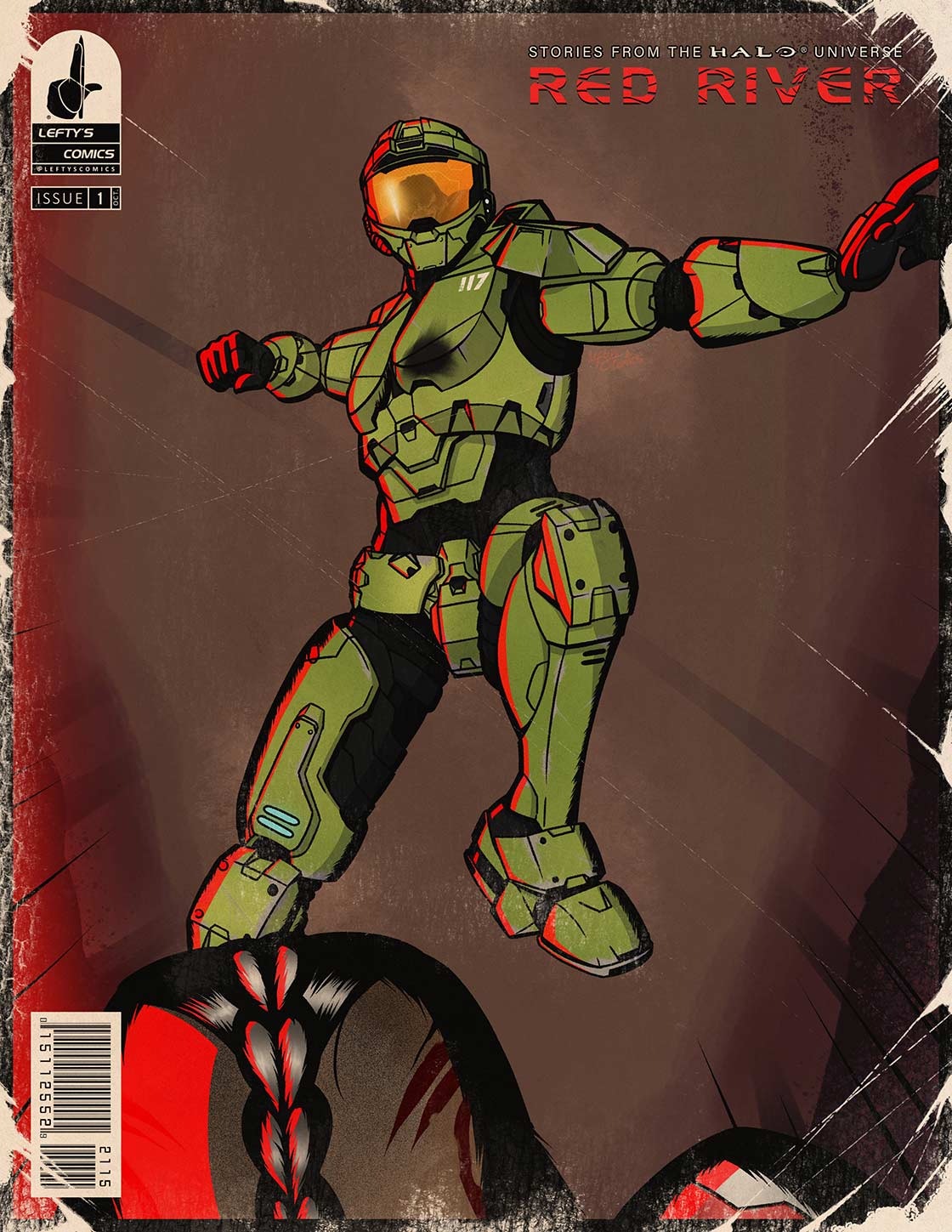 Red River, @LeftysComics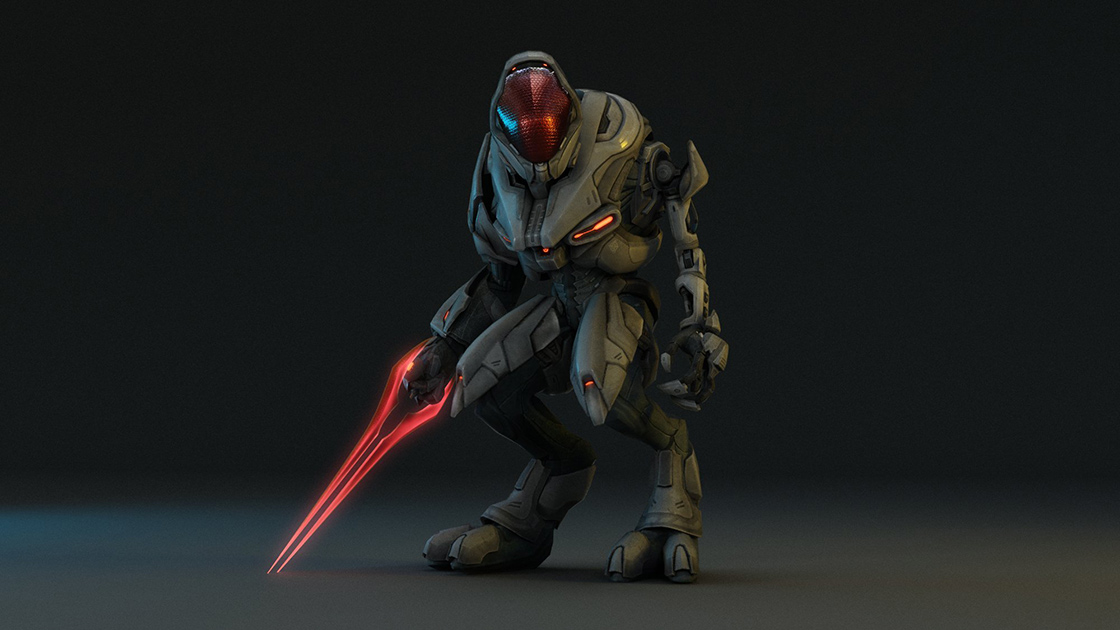 There Are No Shortcuts to Any Place Worth Going, @IamFile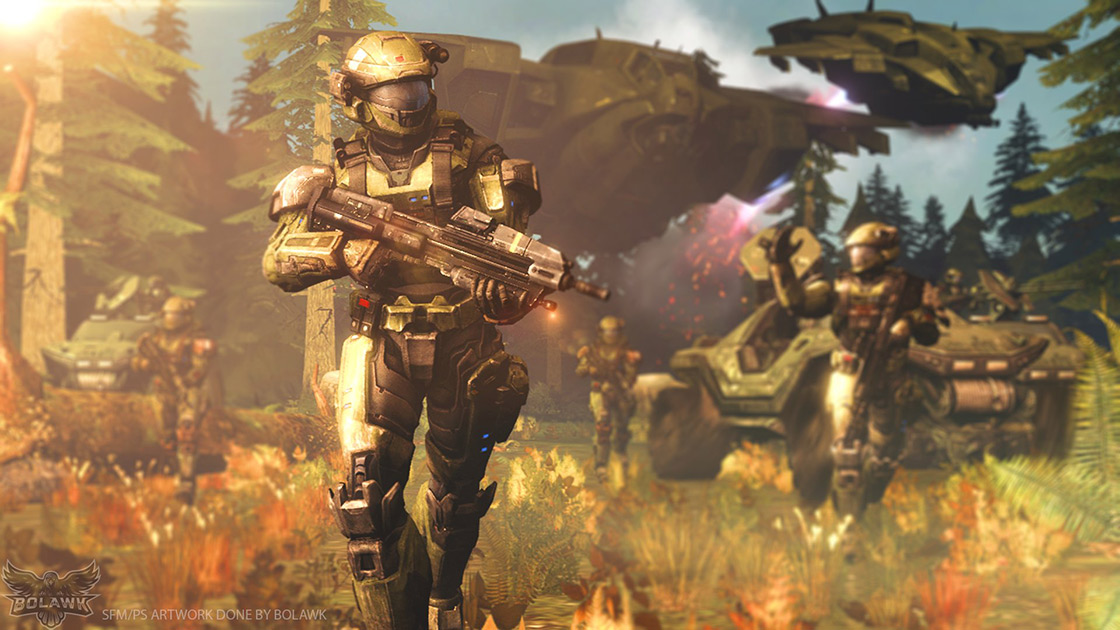 MEU on Patrol, @Bolawk_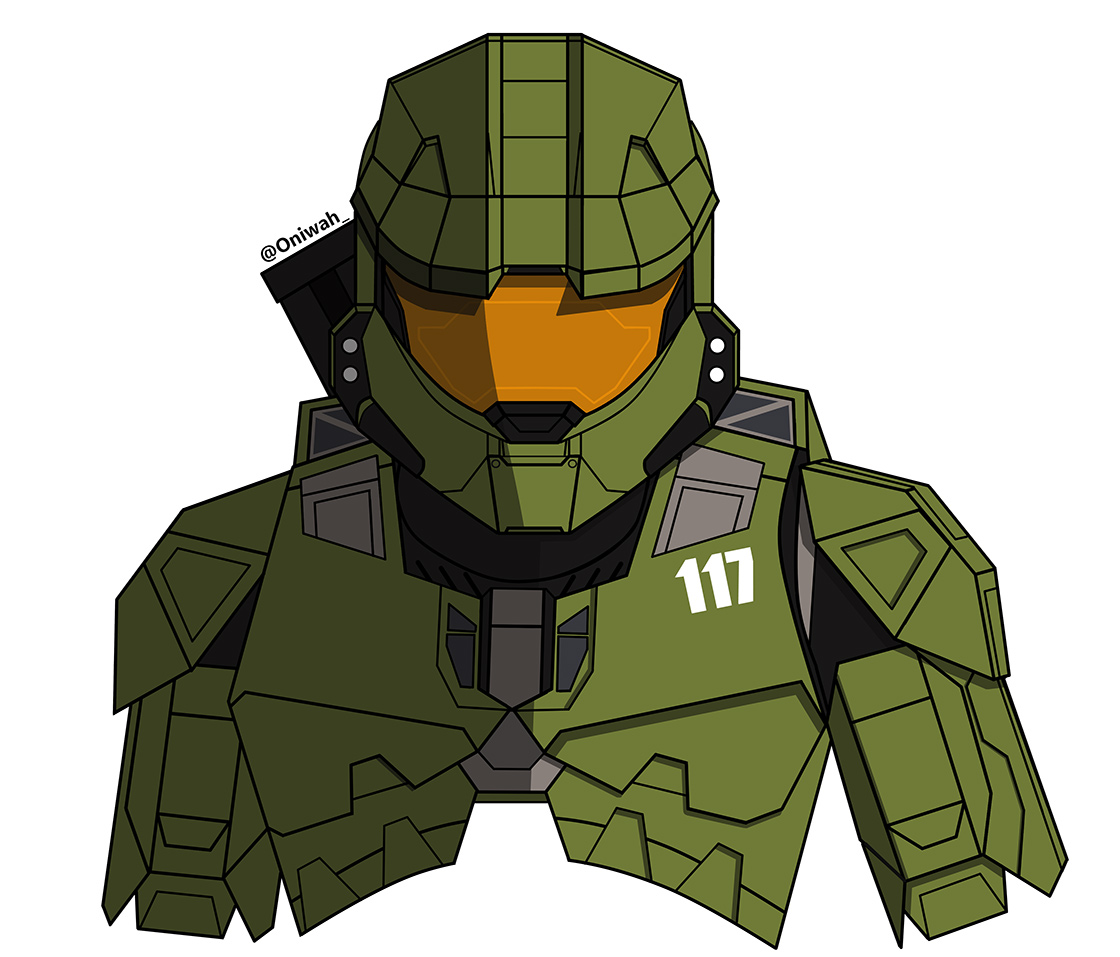 Master Chief, /u/Oniwah_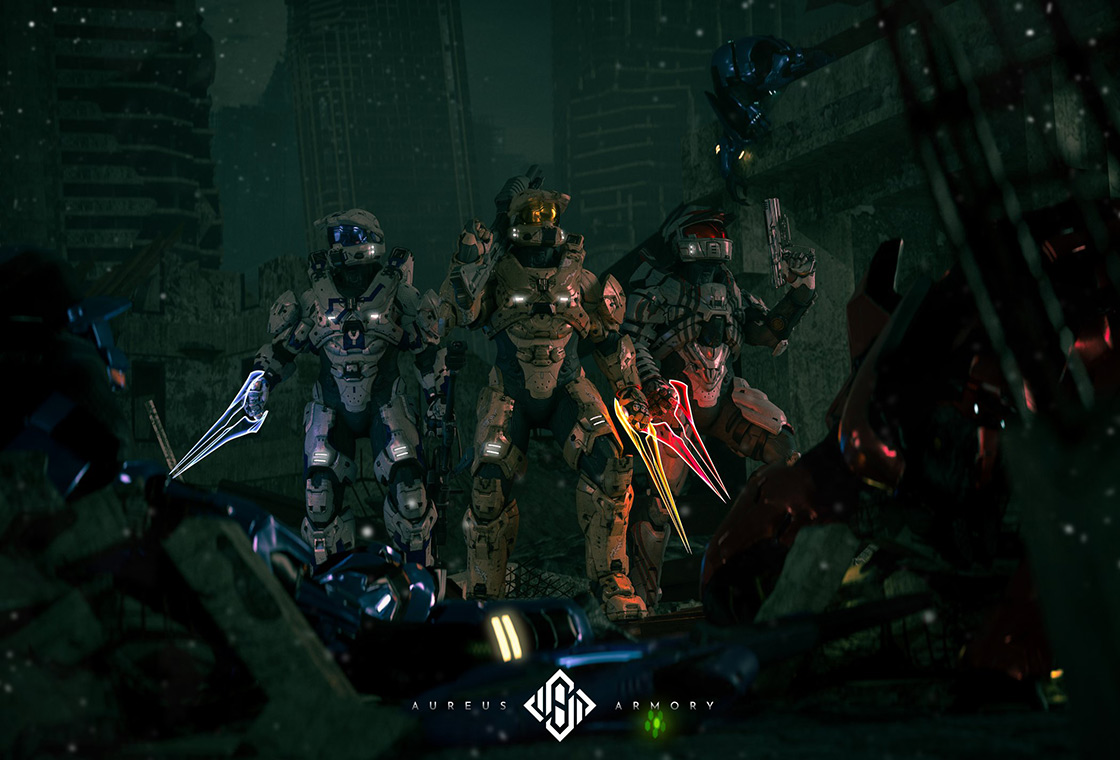 Last Stand, @EthanRomesburg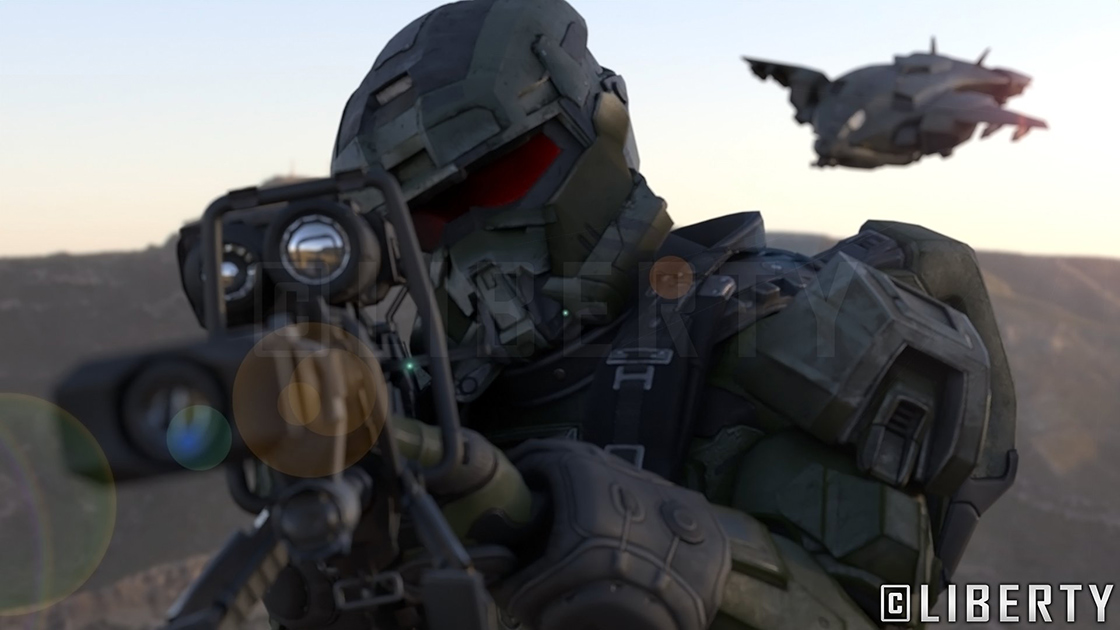 The Sniper, @Liberty_S128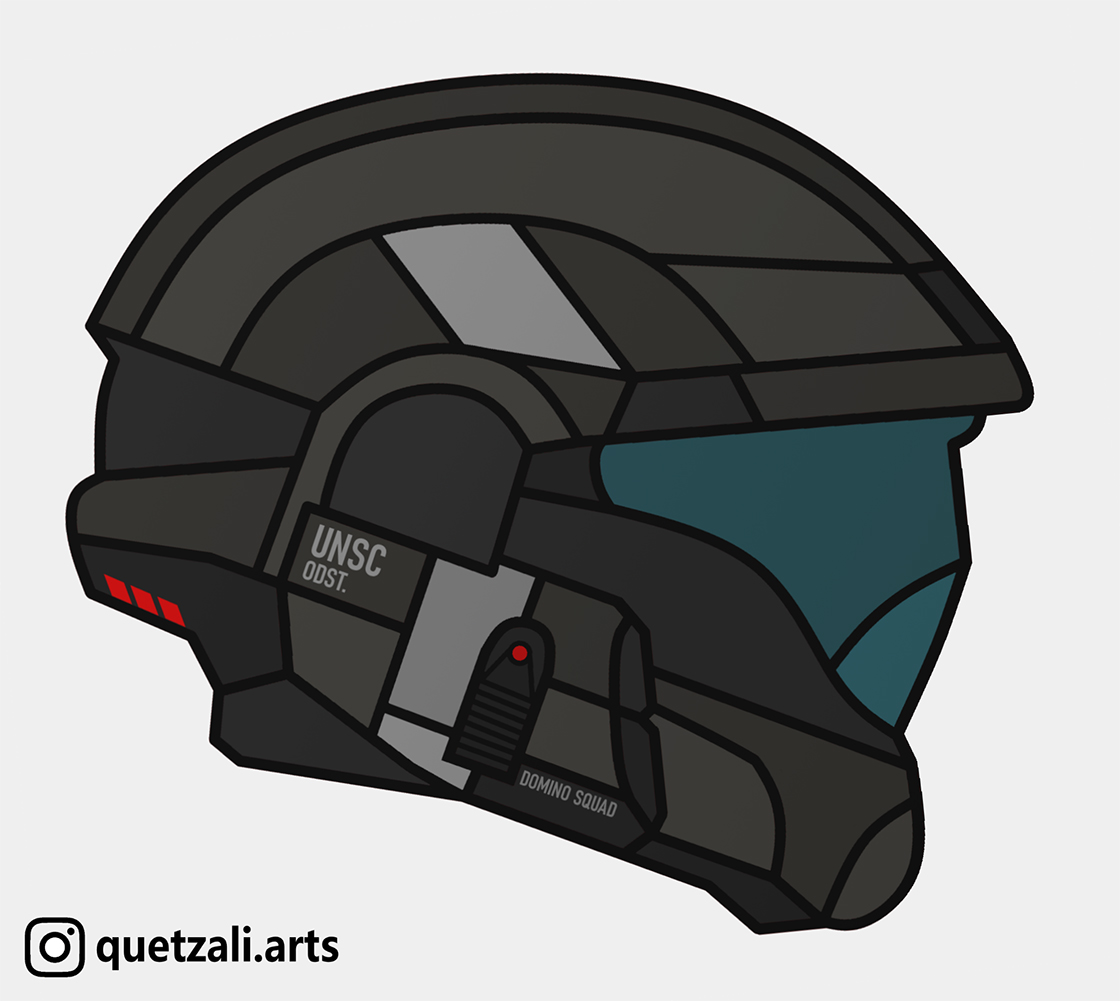 ODST, /u/Eames761
Halo Wallpaper, @Metatrox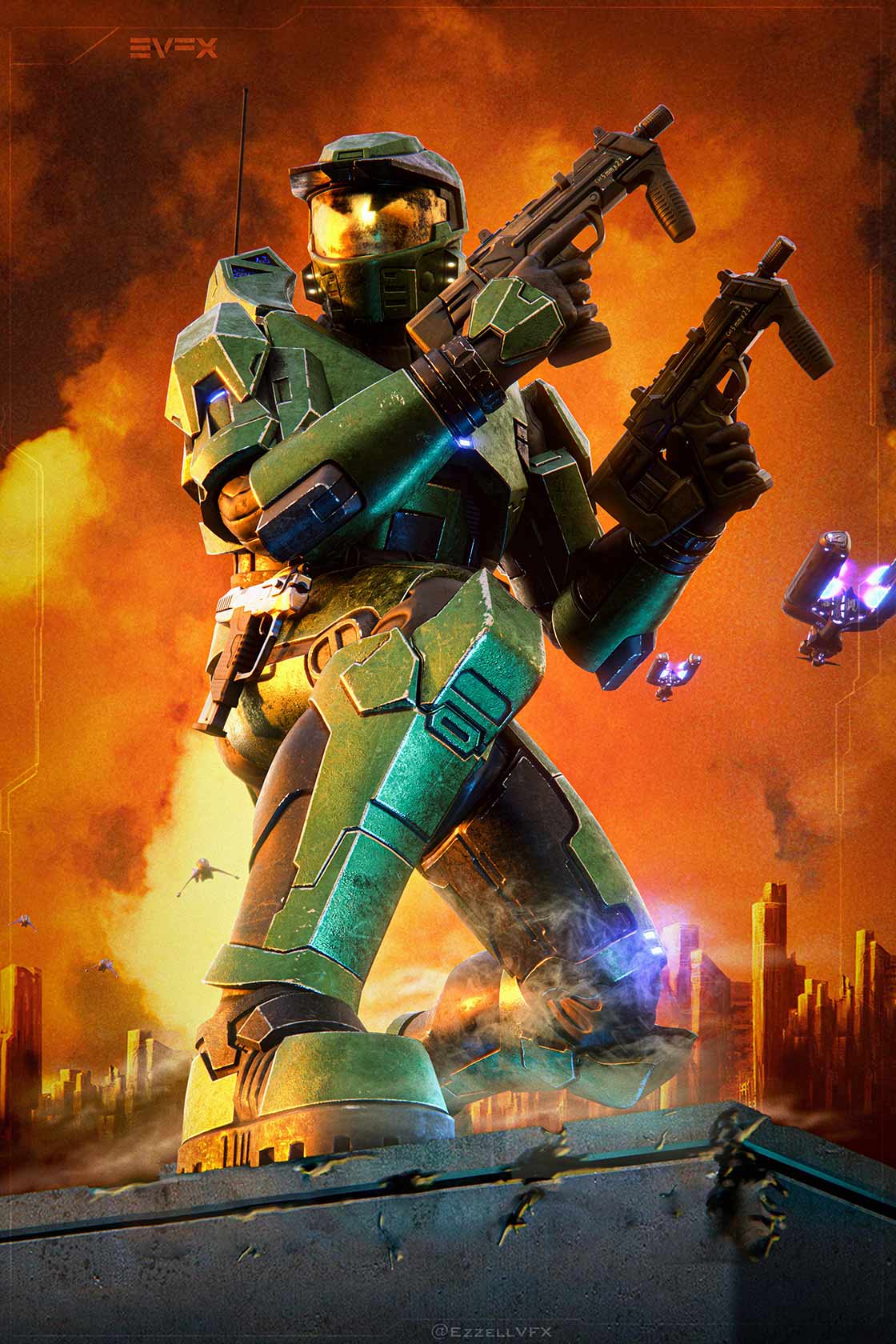 Halo 2, @EzzellVFX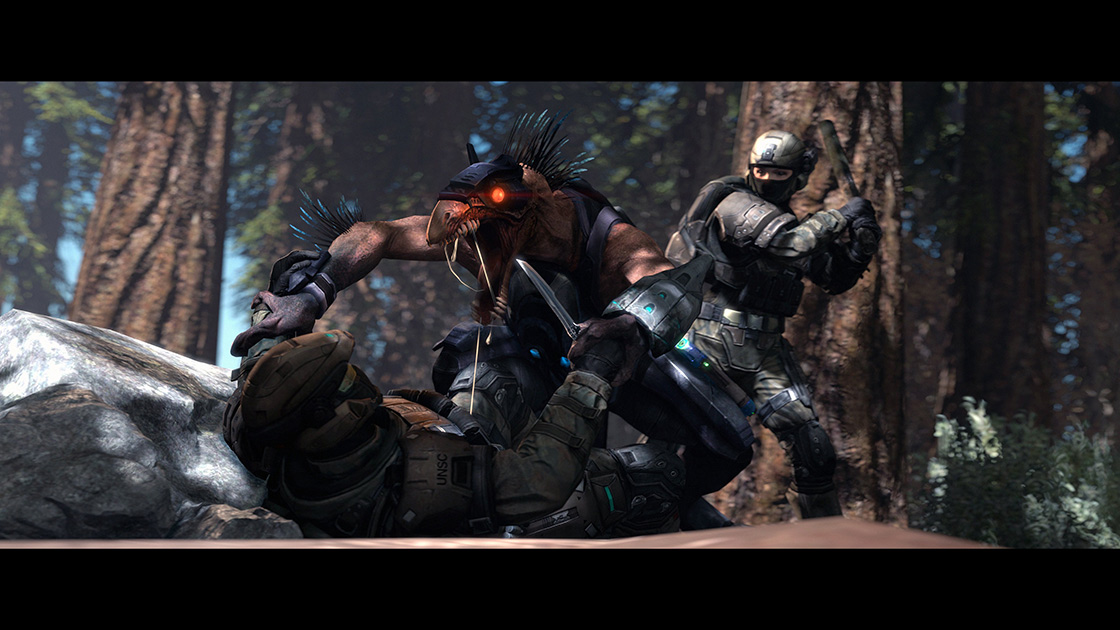 Get Off, @RedImperialist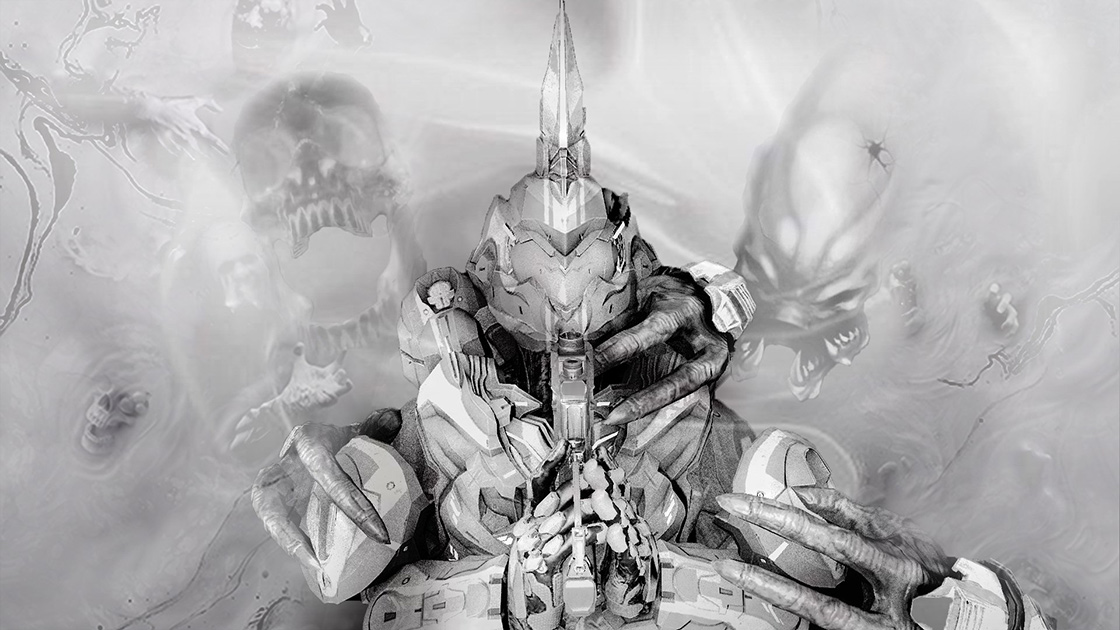 The Ordinary World, @deadbone185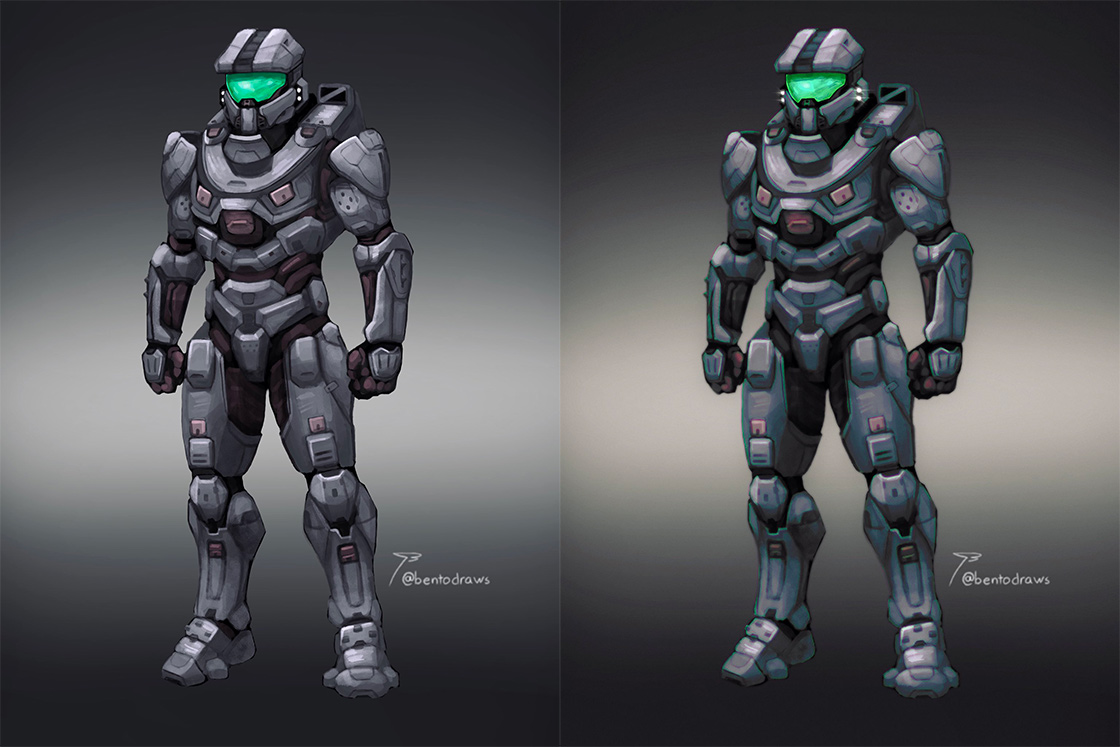 Gen 3 MJOLNIR Mk VI, @BentoDraws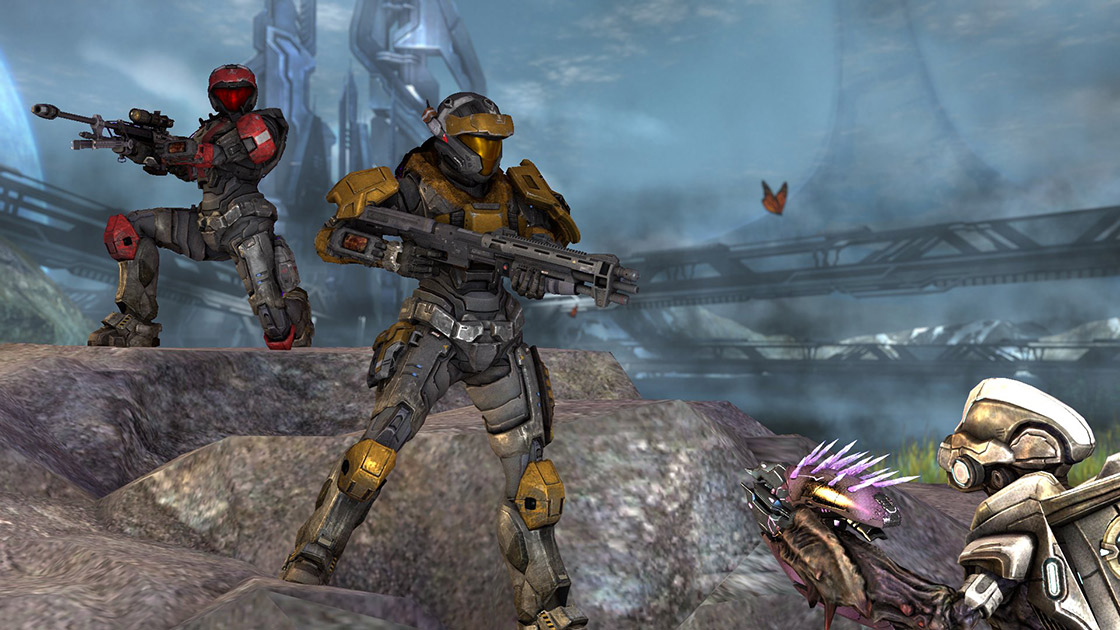 On Patrol, @Avehnoir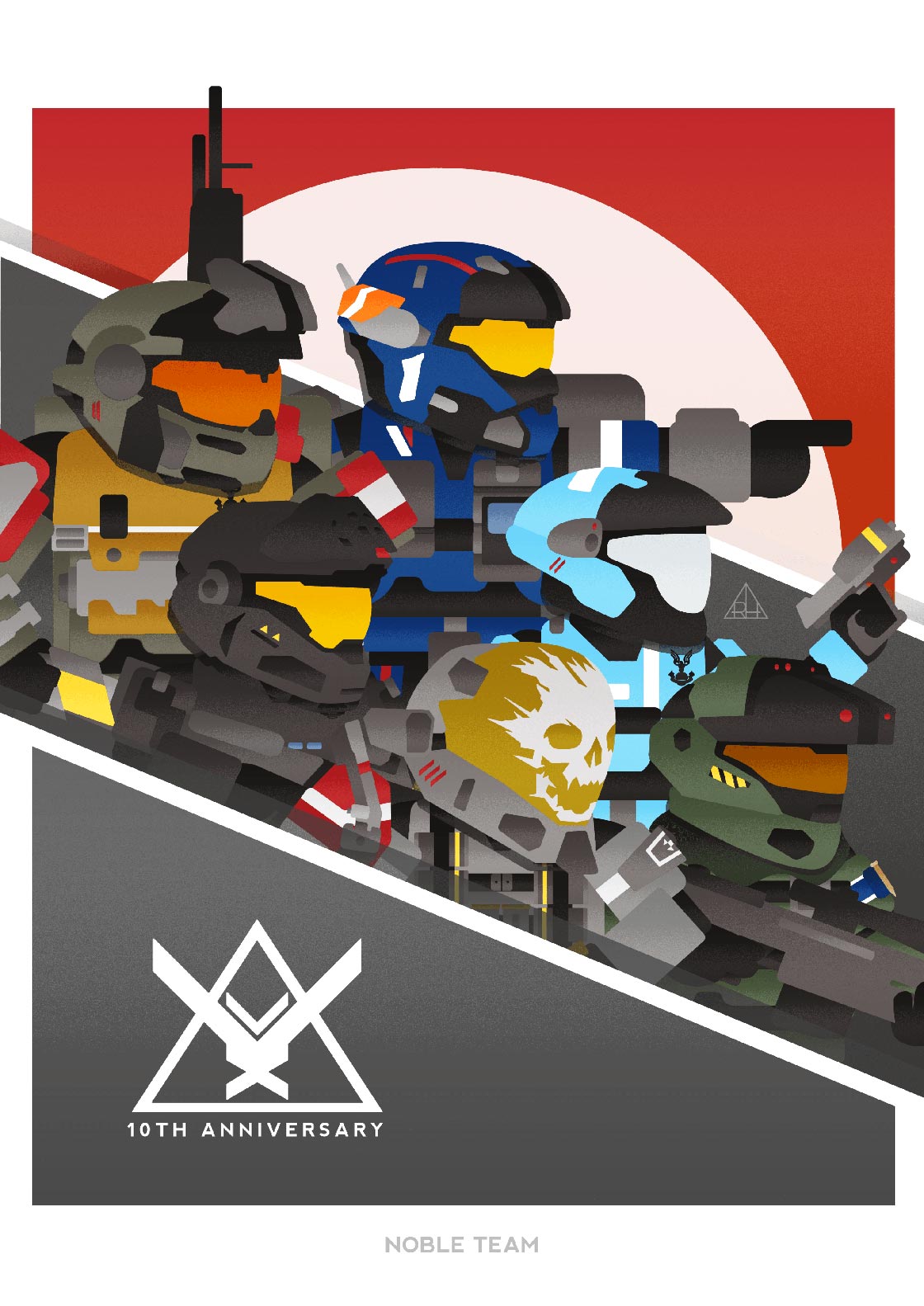 Noble Team, @rohan_hutcheon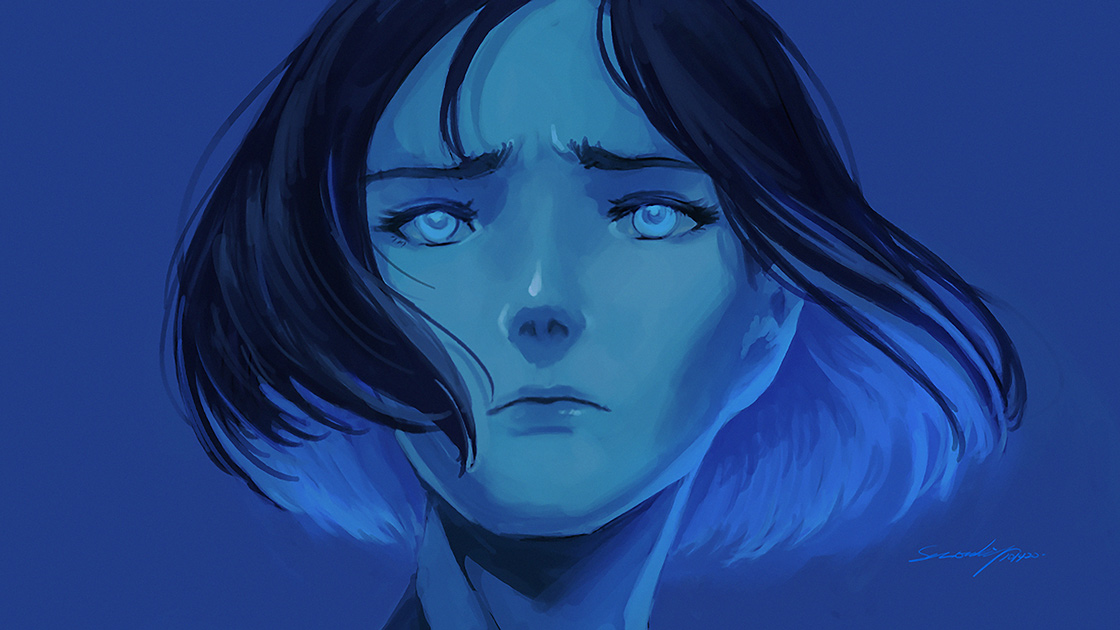 Cortana, @PedanticAuspice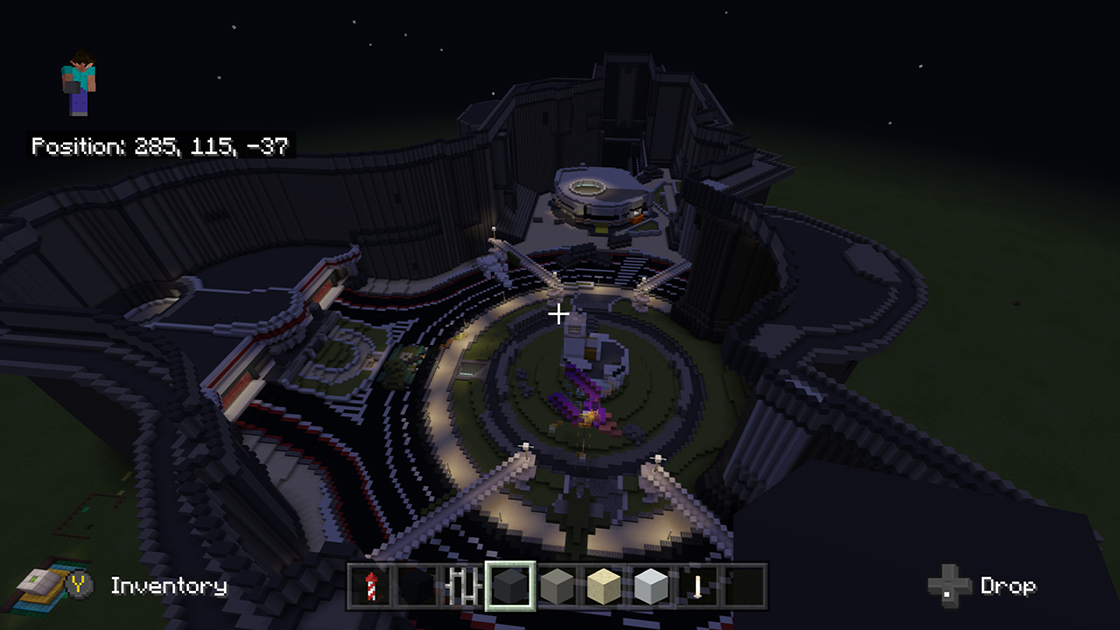 Halo 5: Guardians' Urban, in Minecraft, /u/Blood_Reaper7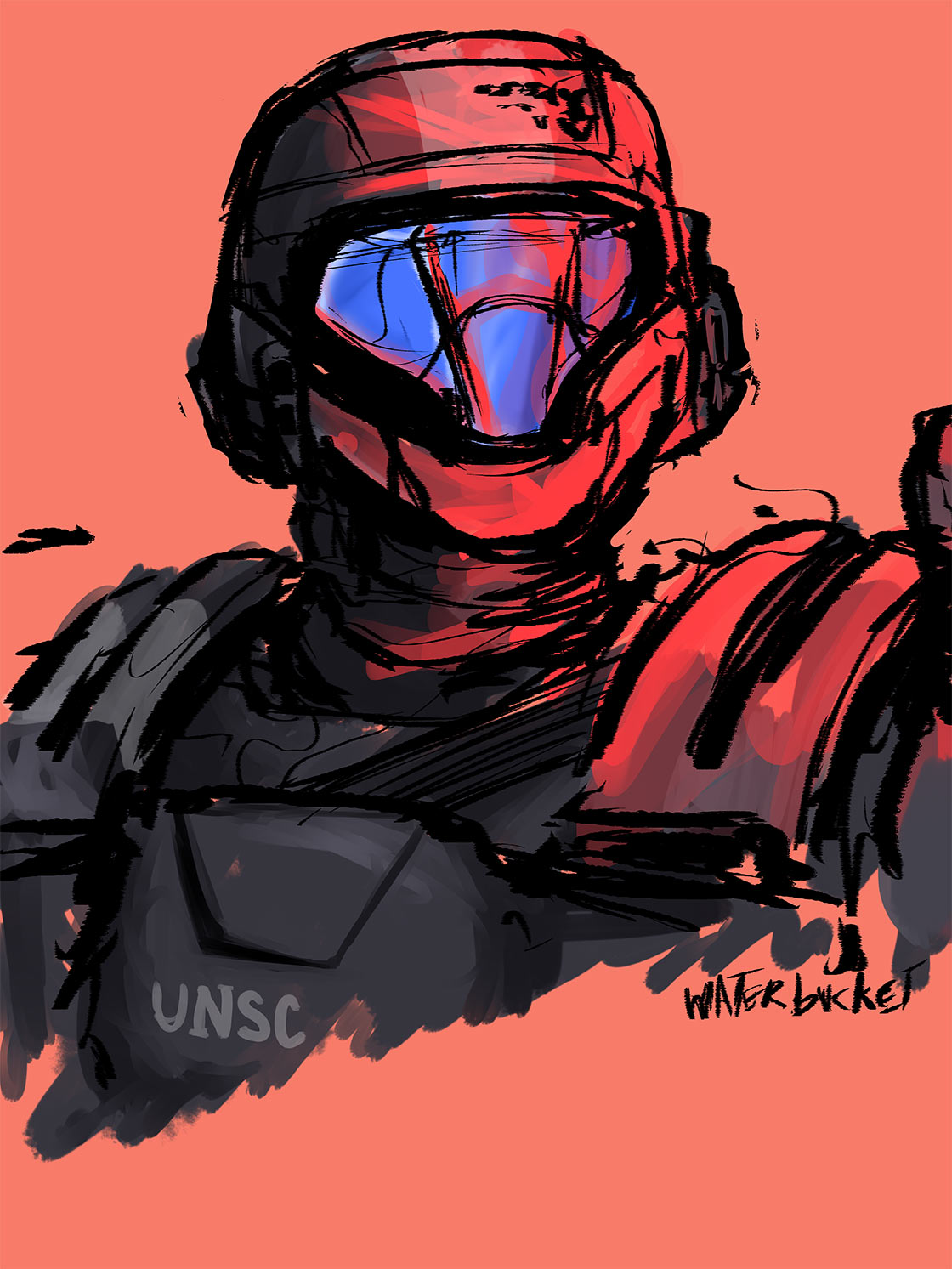 ODST, /u/PvtToaster
Black and Whites
That Johnson sketch would have fit in here perfectly but this section is not lacking. There's plenty more lined up!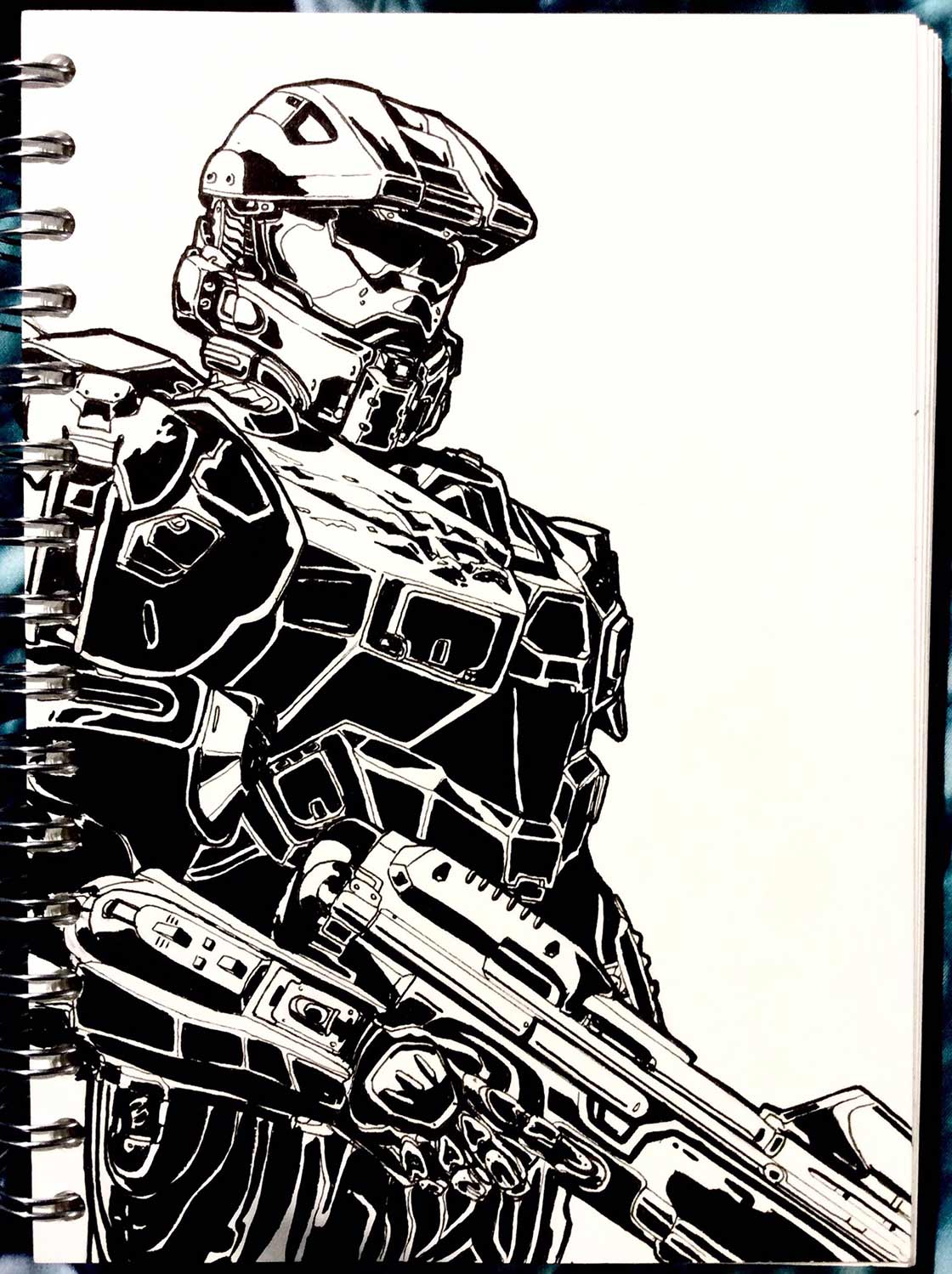 Master Chief, @JJ_RABBID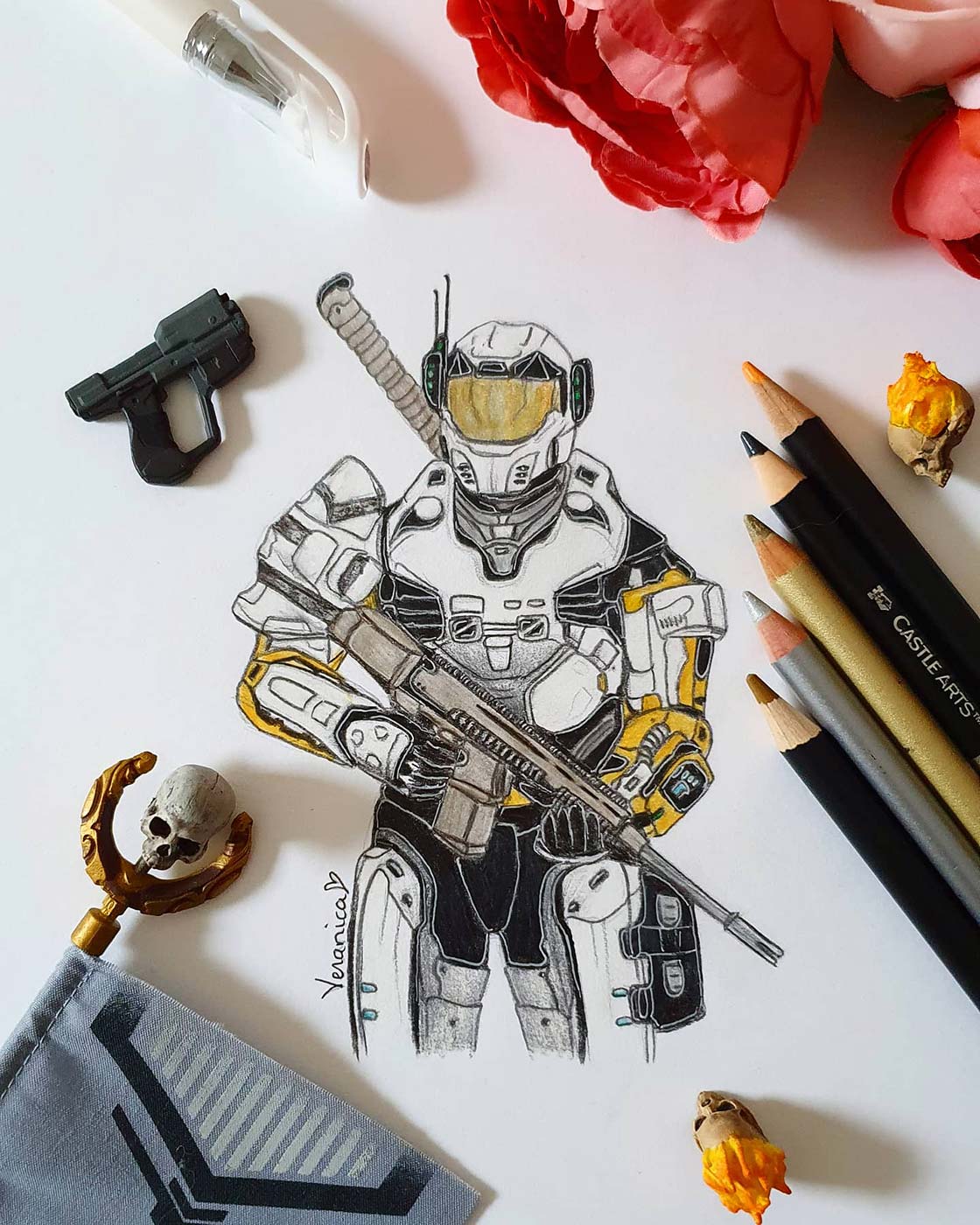 Spartan, @xVeranica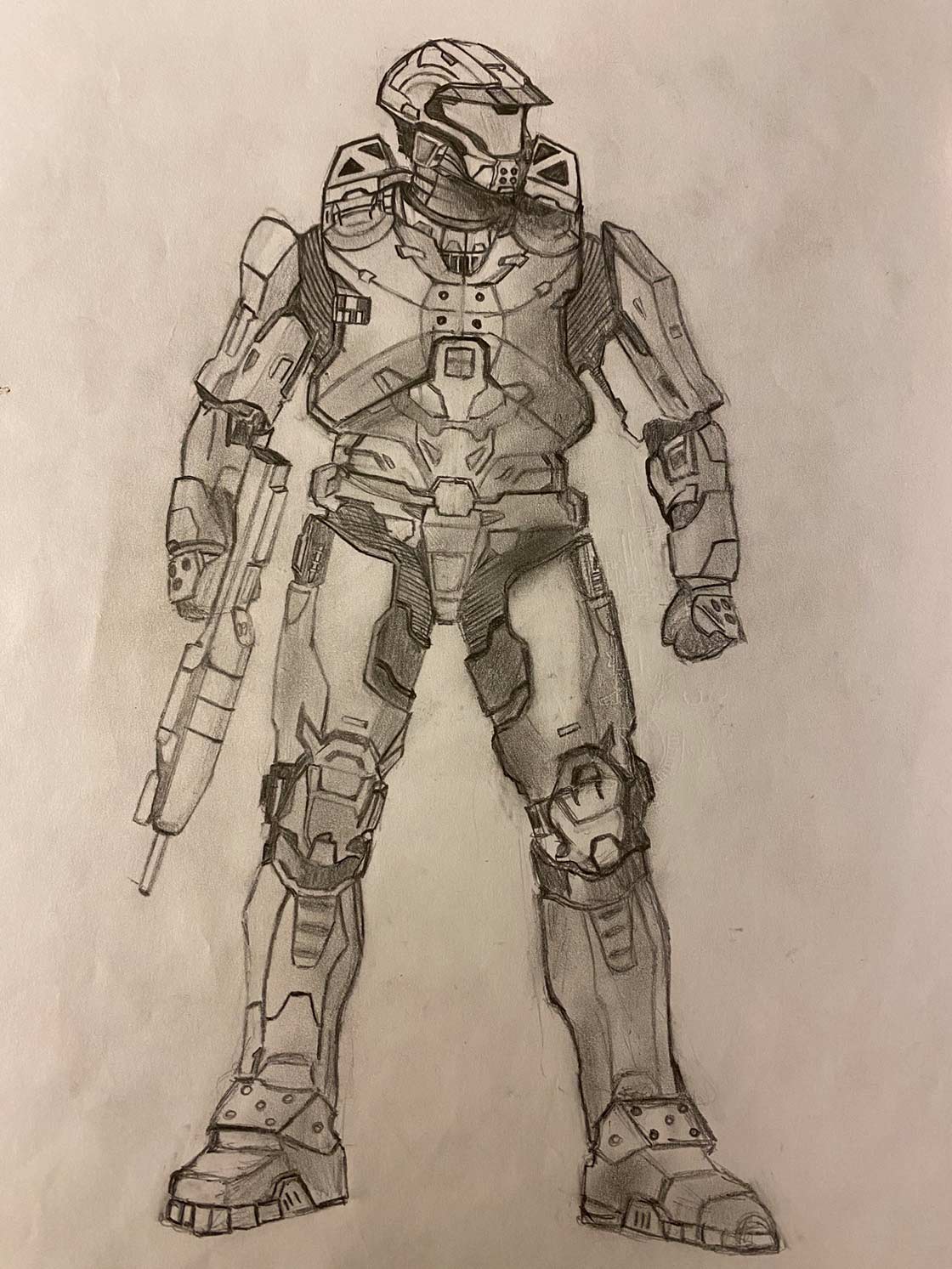 MJOLNIR Mk V, /u/GameBoyUnAdvanced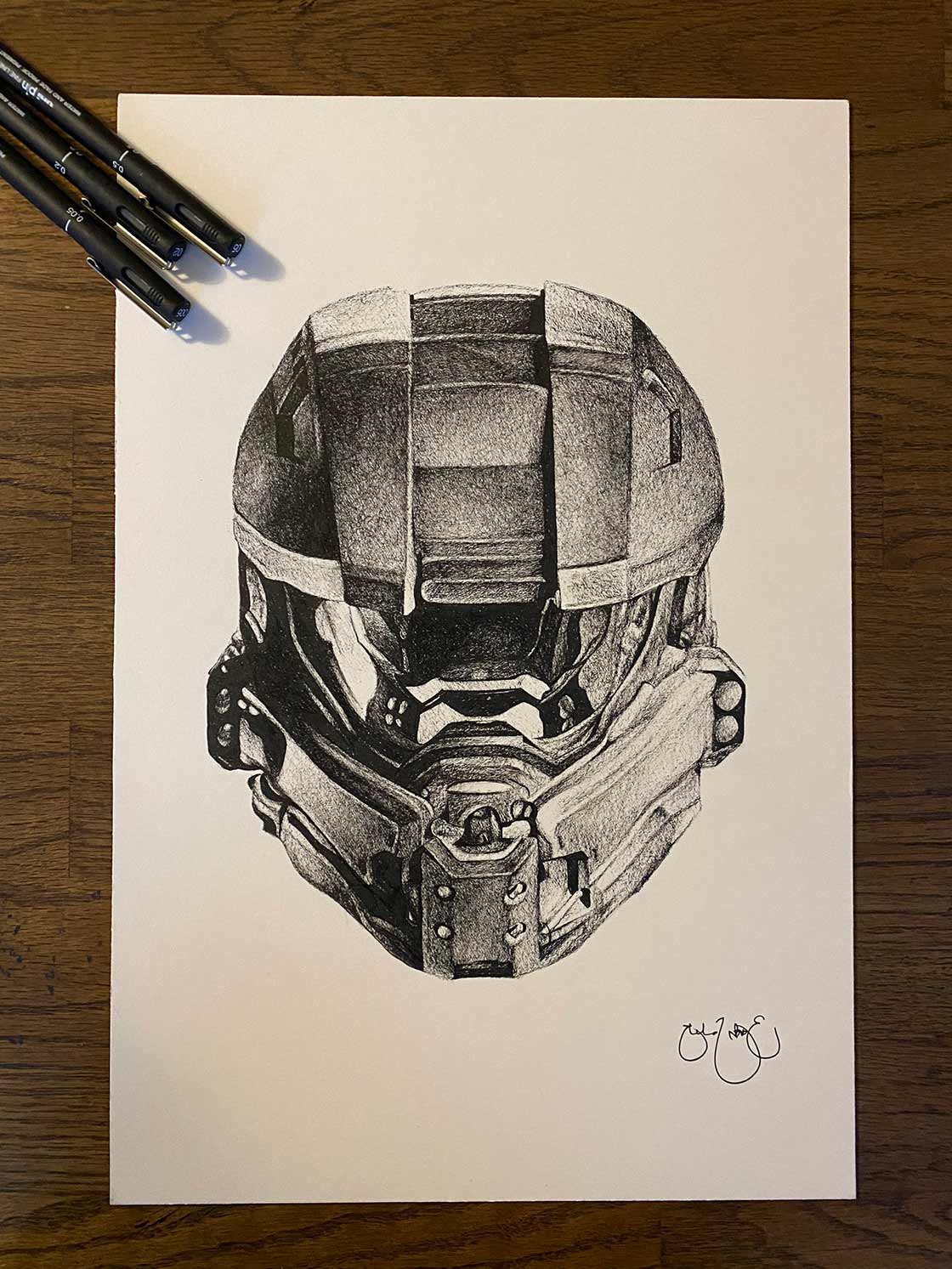 Pen and Ink, @FireflyRemedy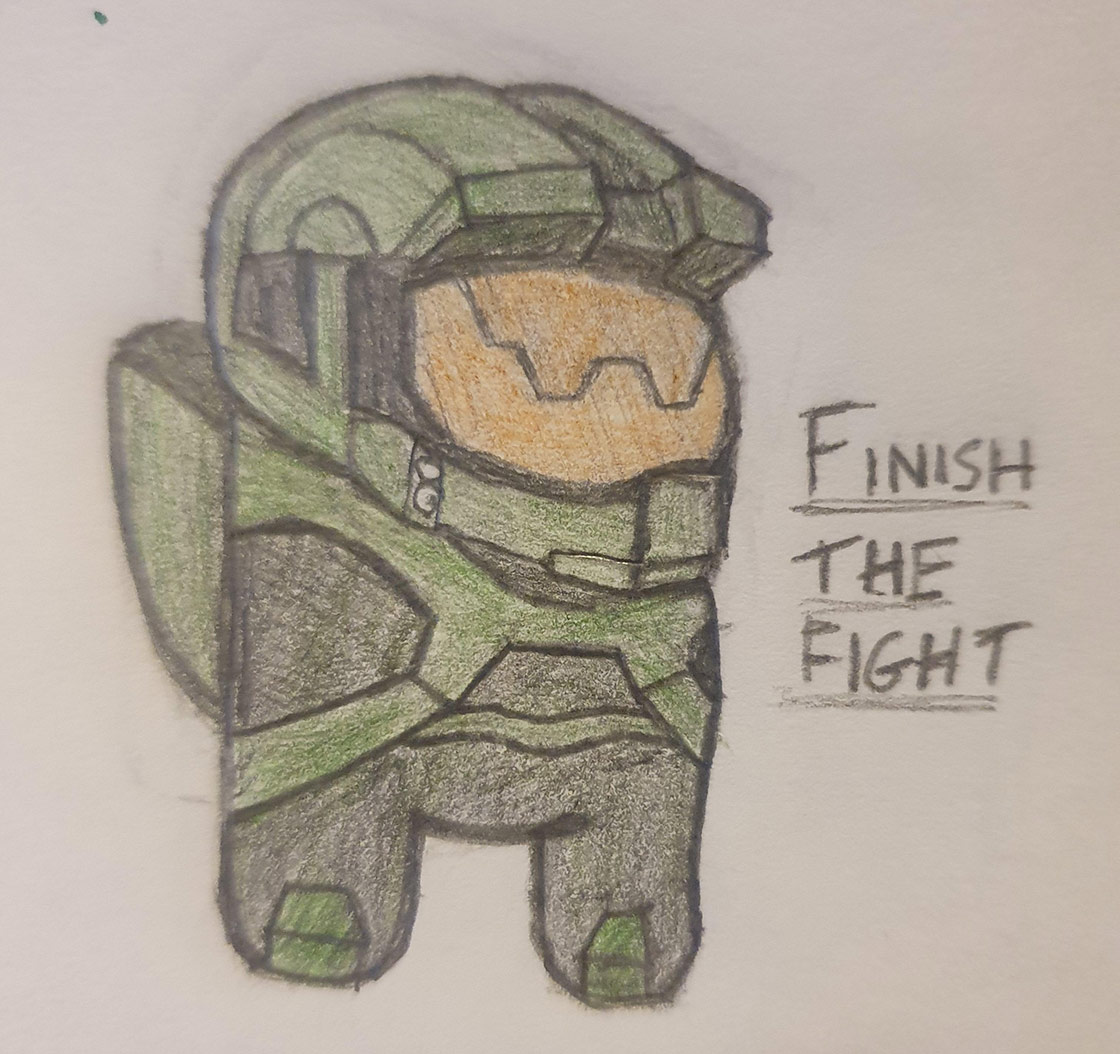 Finish the Fight/u/DINOSAUR1234567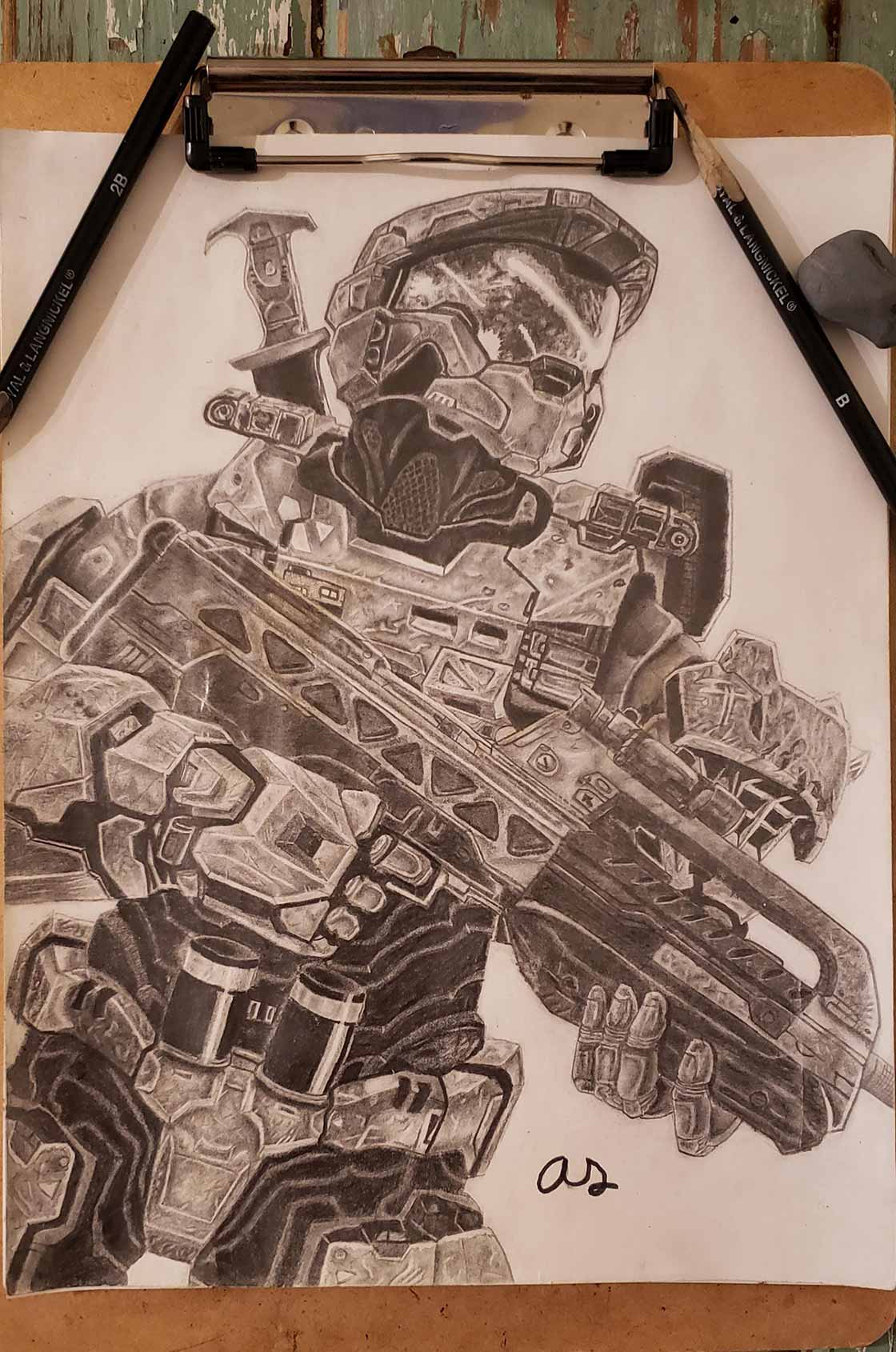 Cole Protocol, /u/NobleActual097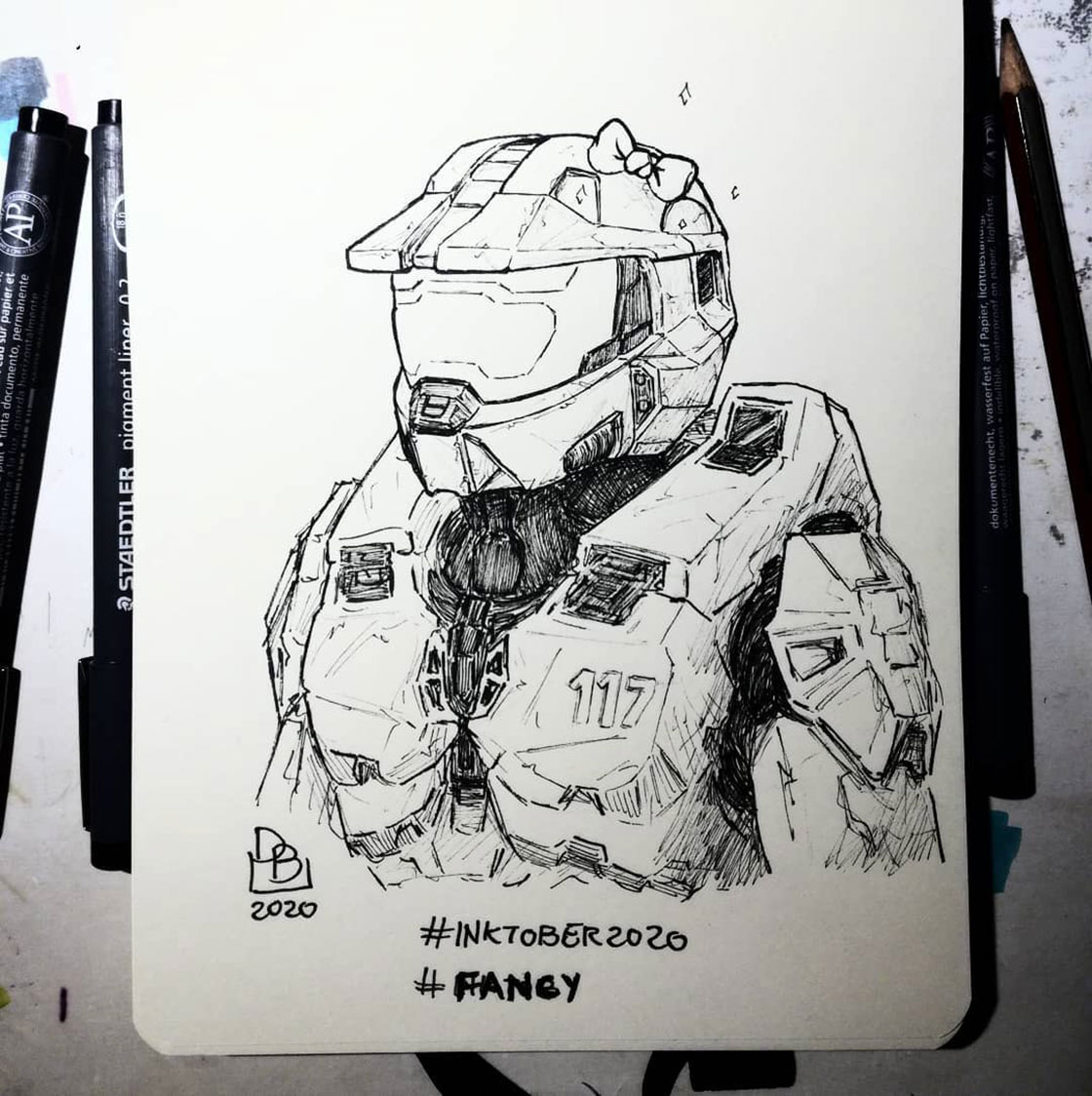 Fancy Chief, @NessunoY59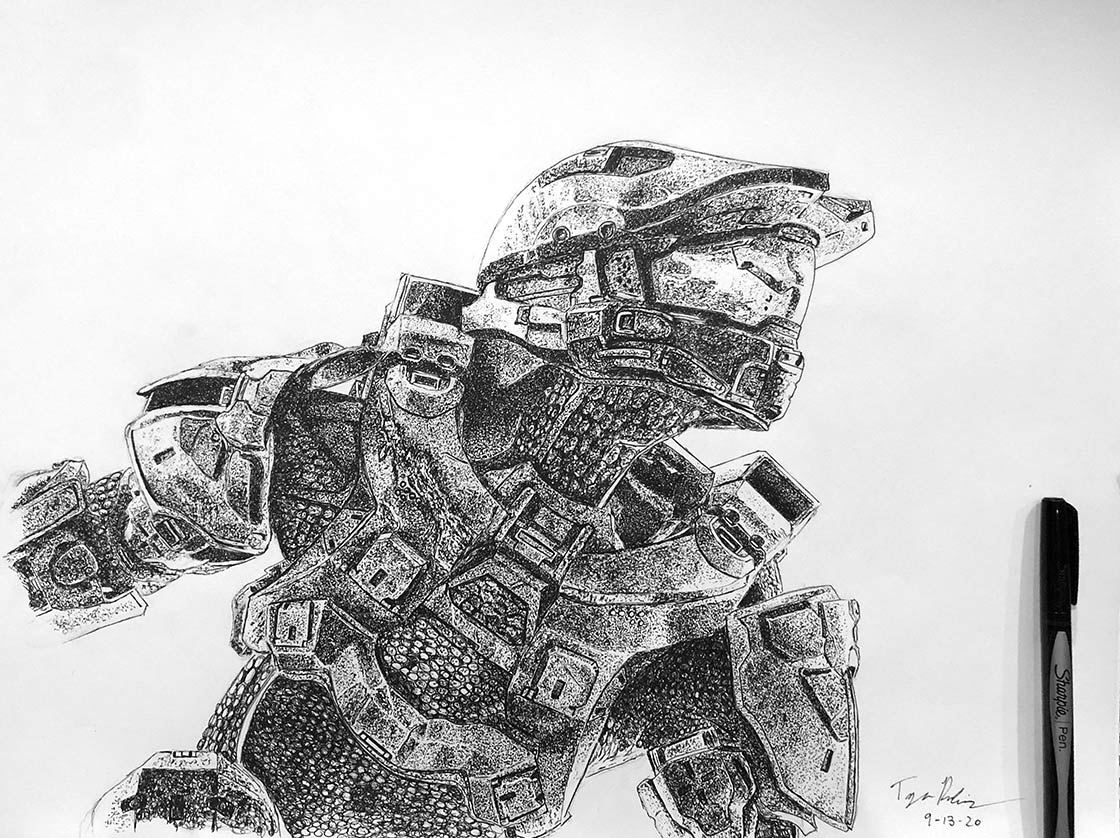 Sharpie Master Chief, ocarinamajora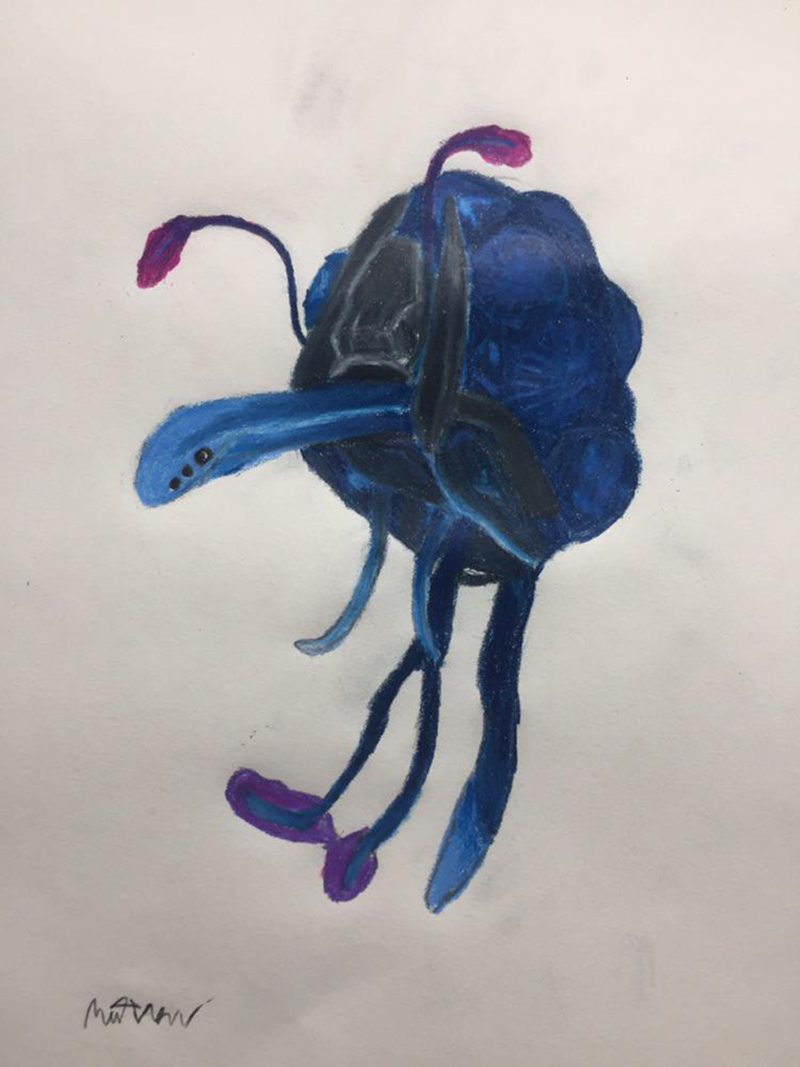 Floaty Boi, /u/TemplarKnight251
Homemade
I have absolutely loved watching the evolution of toy photography from, "Look at my cool toys!" to full blown scenes, including movie magic. They, like other handcrafted goods, never disappoint. And can we talk about how skilled you minifig creators are? They're SO SMOL and you all make your own parts and everything. Amazing.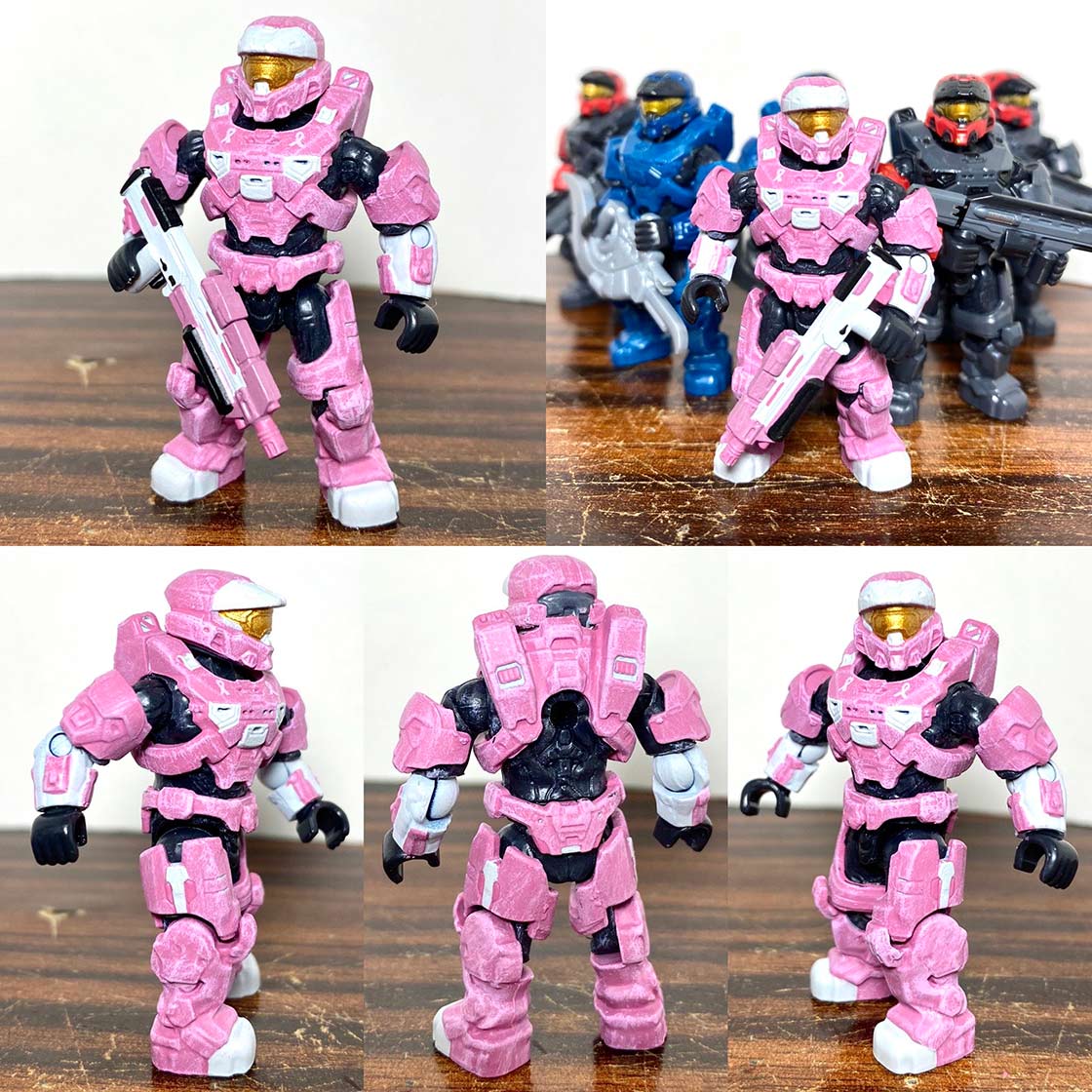 Breast Cancer Awareness, @GCustomsCreati1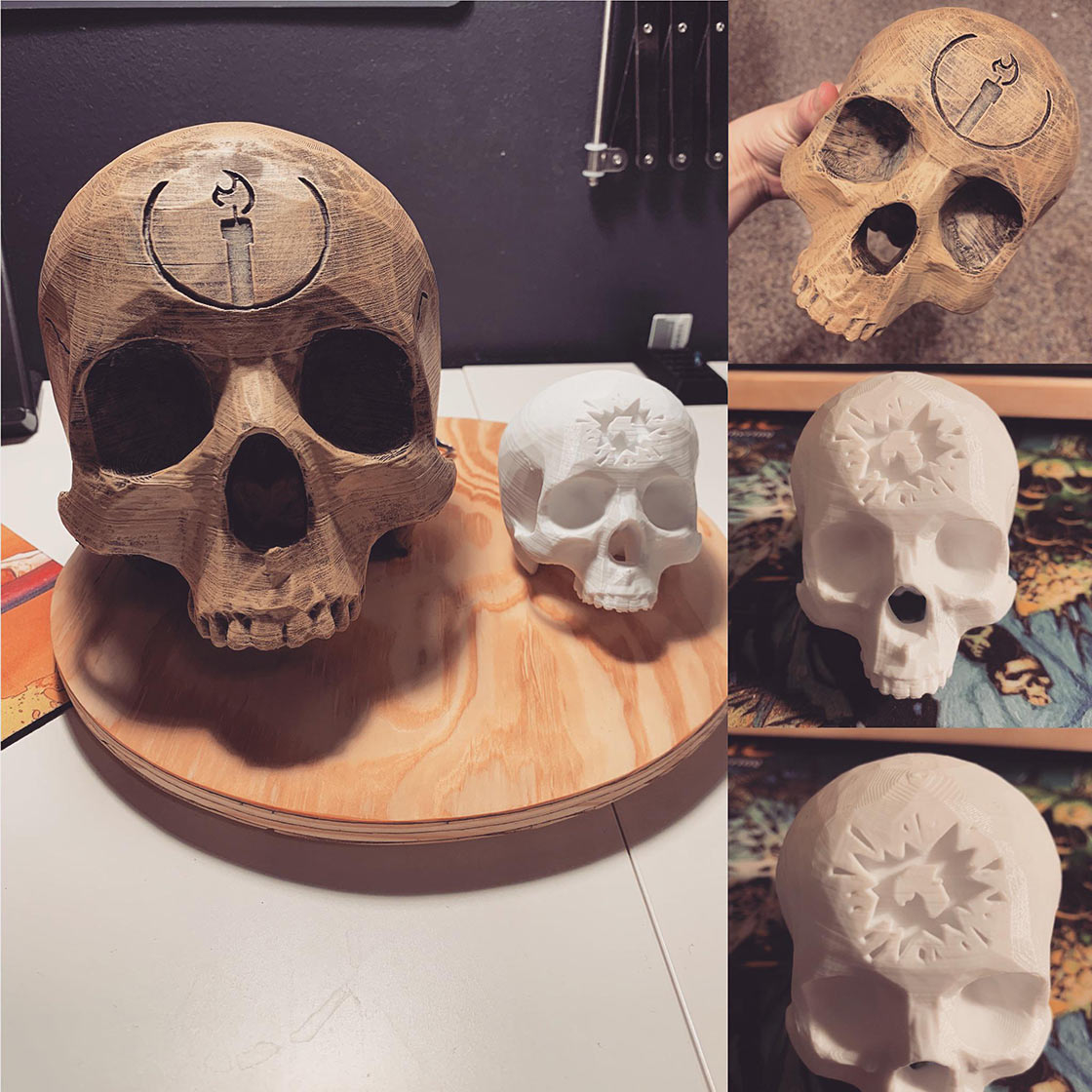 Halo Skulls, /u/HumerusDoc
(This name tickled me)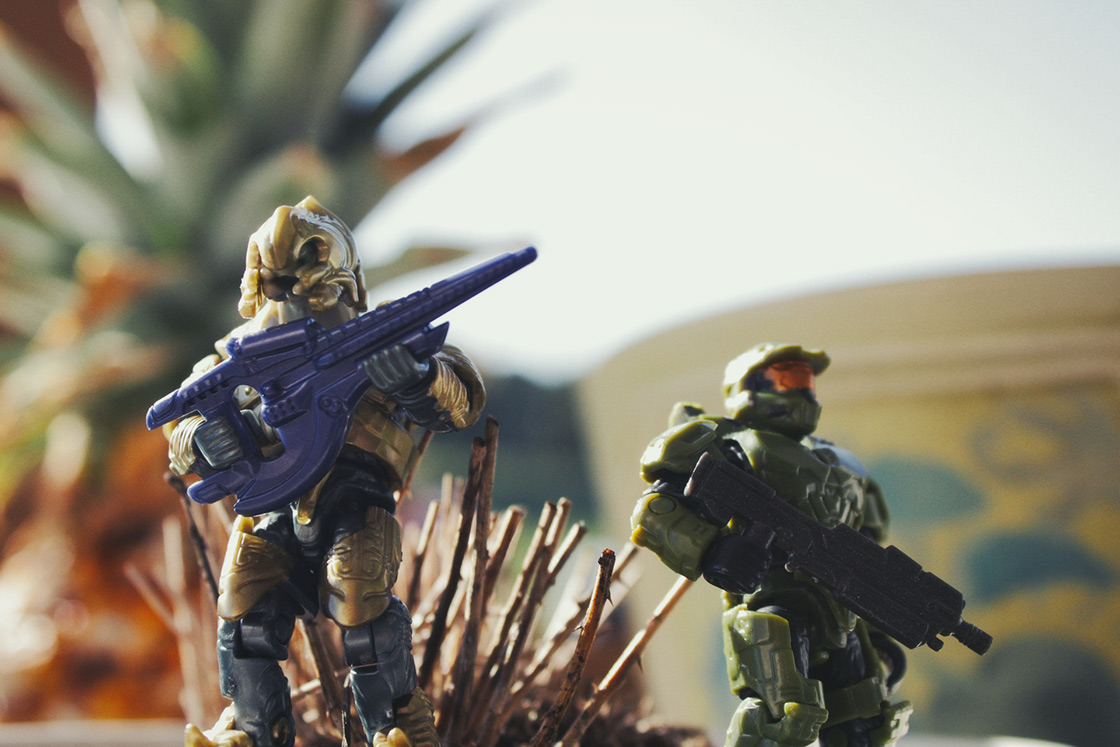 On A Mission, @tripleSAND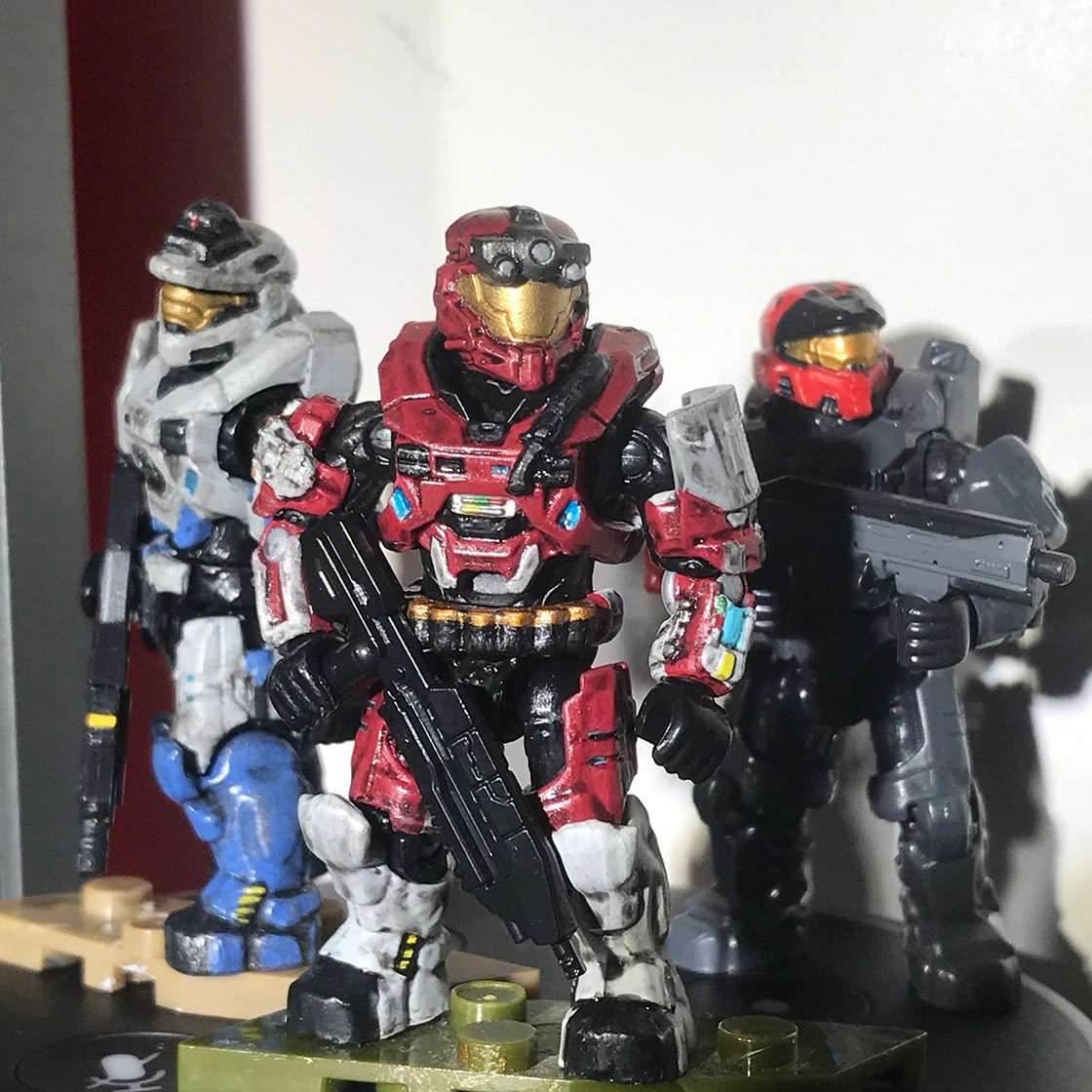 Squad, @RtasCustoms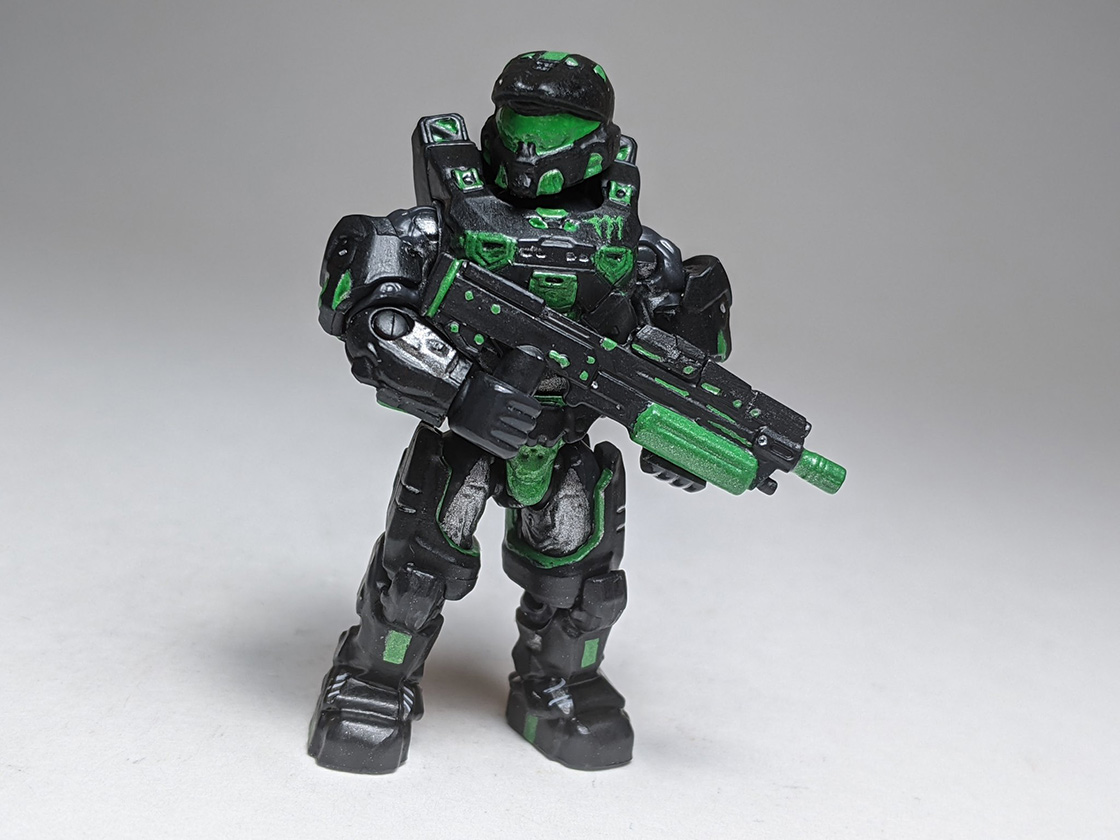 Adrenal, @MixBrixMinifigs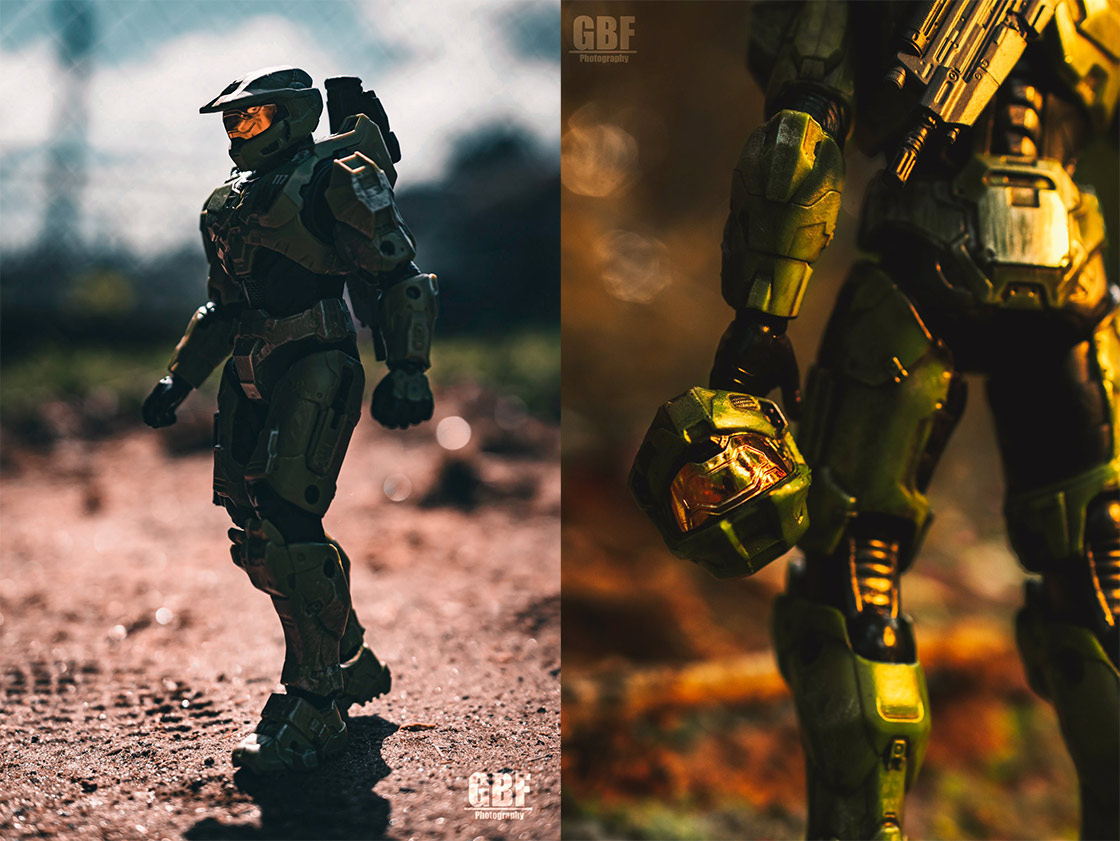 Master Chief, @GBF_Photography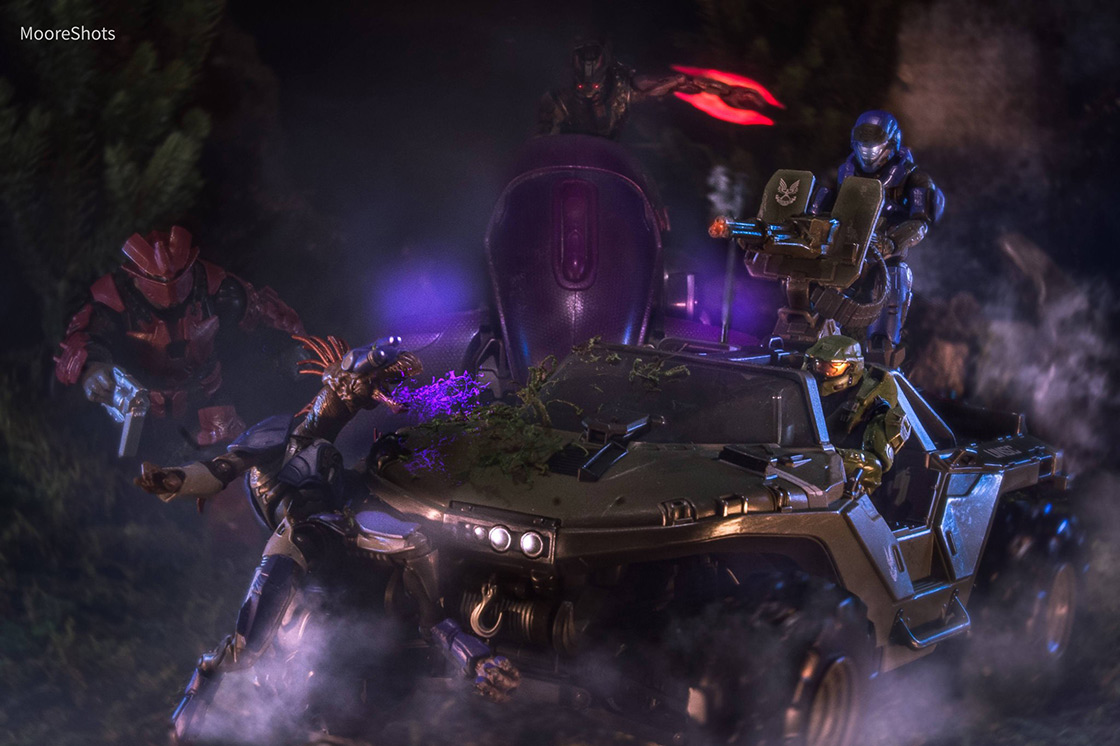 Jega on the Hunt, @Mooreshots1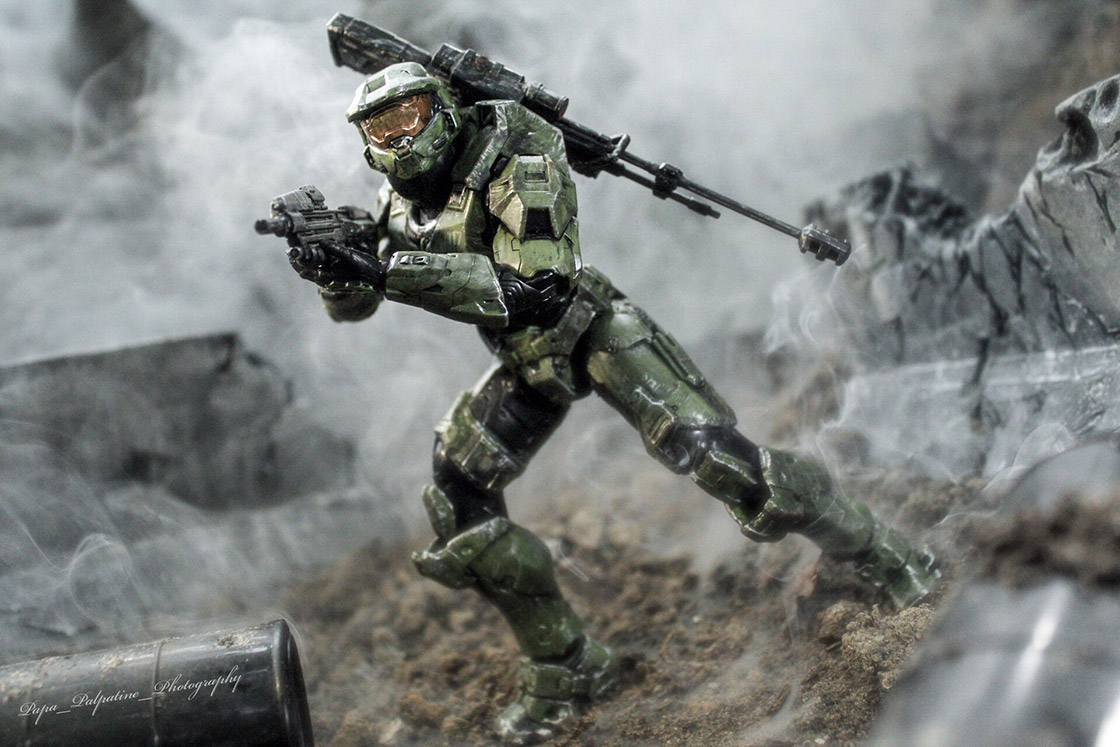 Believe, @SidiousSixtySix
Eye Candy
Triggers and tattoos, what's not to love? Lucikly for you, this section has both. October seems to be the season of pistols and ODSTs, so maybe there's something in the air?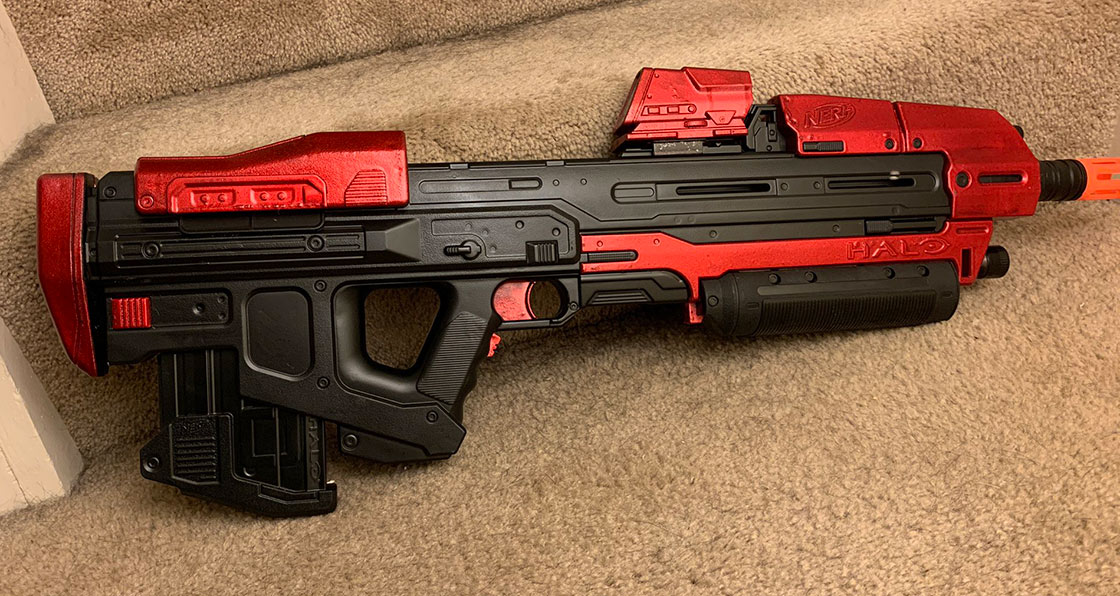 This Is My Rifle, @XLR8_twitr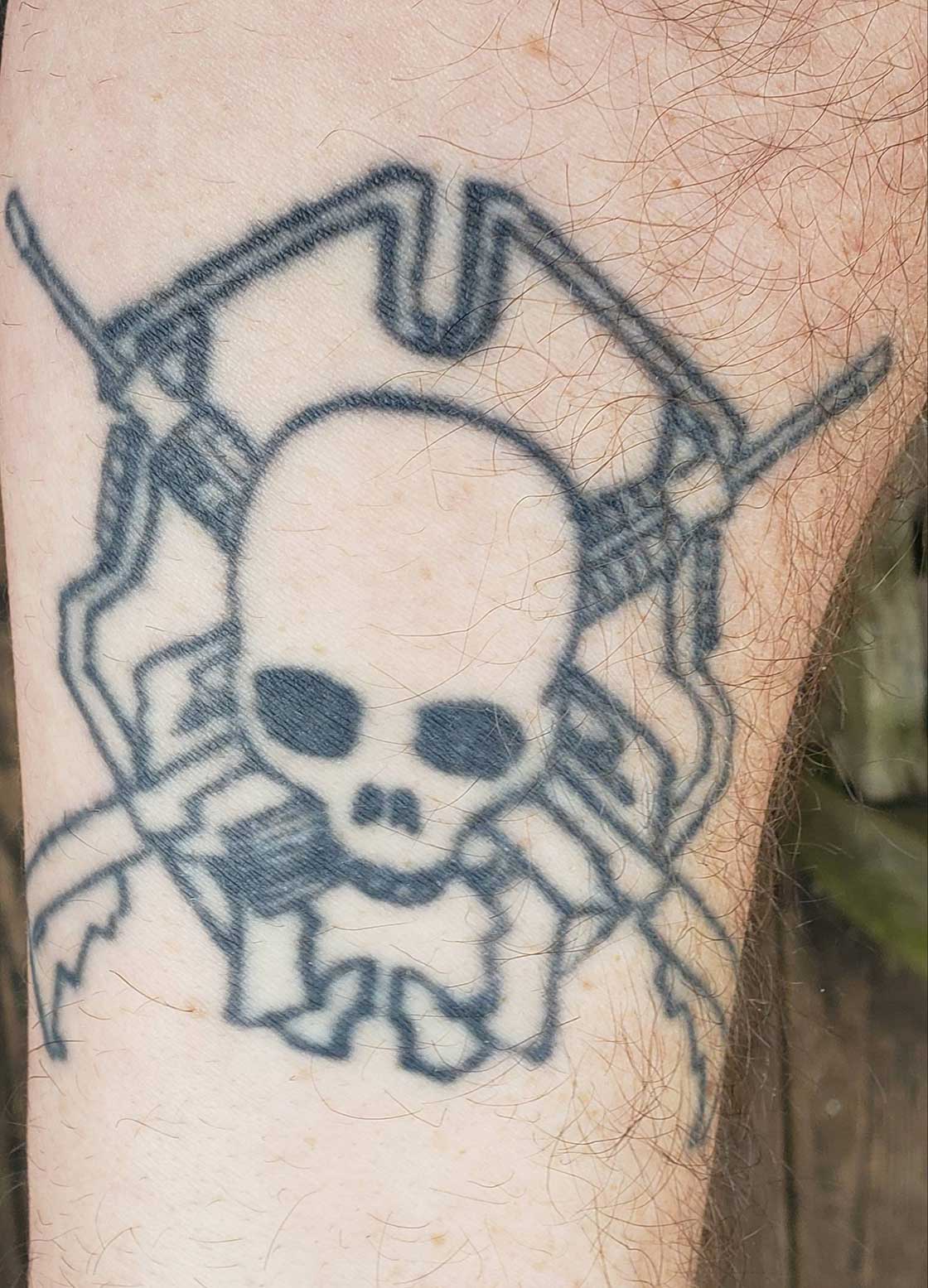 Prepare to Drop, /u/Prometheus0451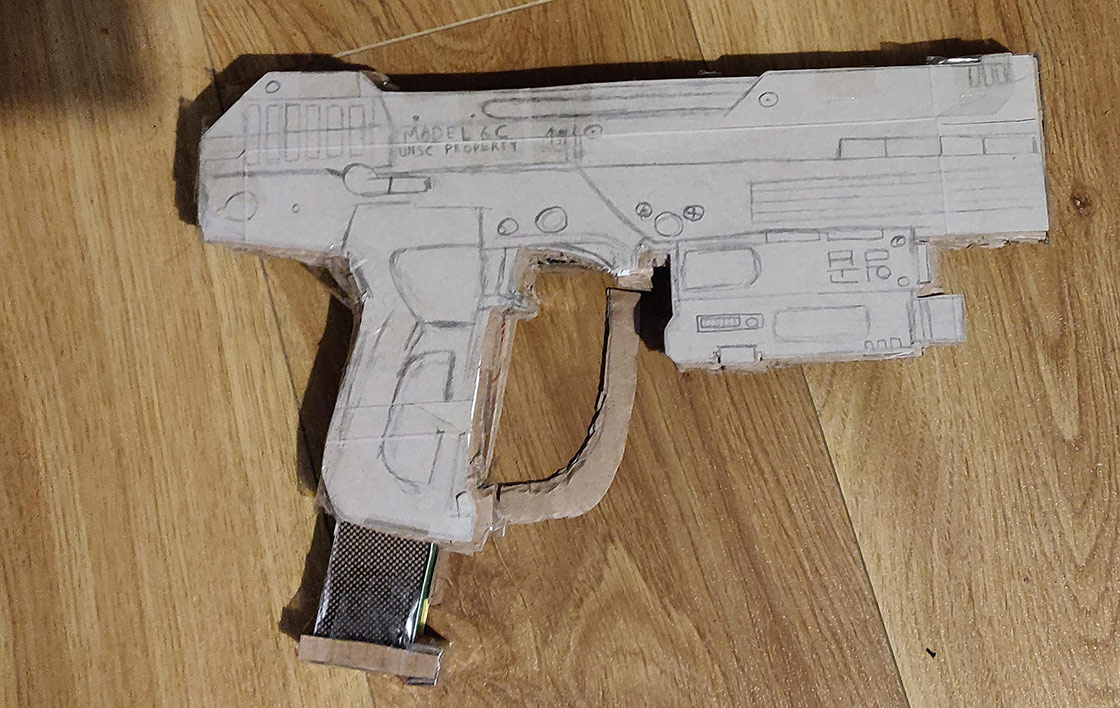 ODST Magnum, /u/an-infinite-eternal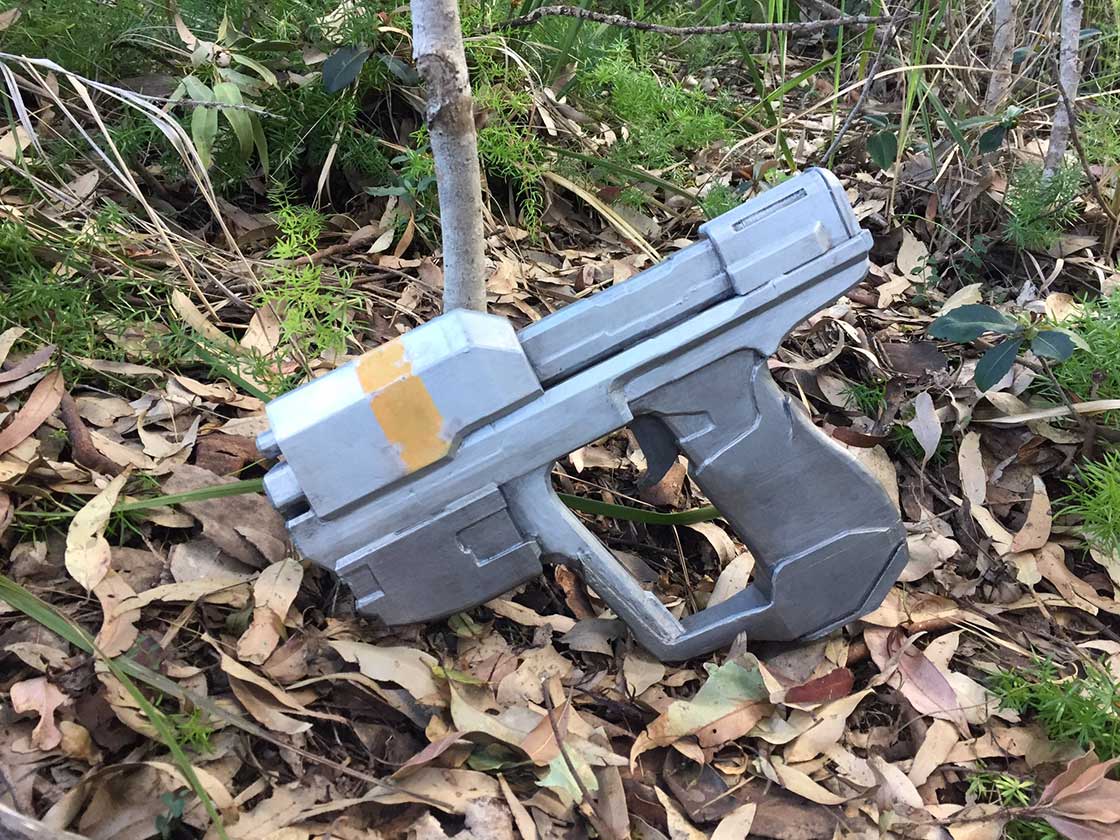 Pistol, @Rowller1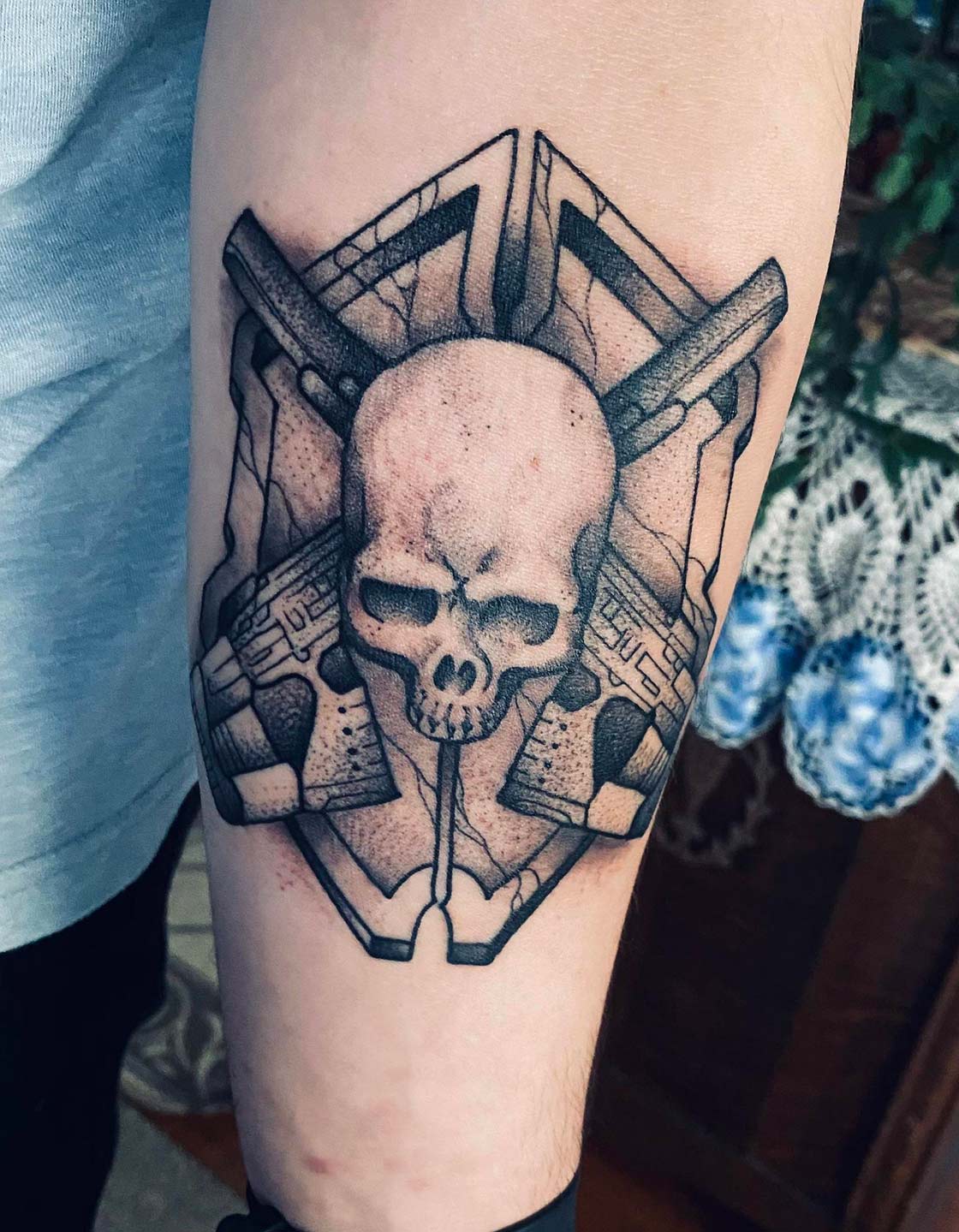 Prepare to Drop, /u/_WhiteDadBen_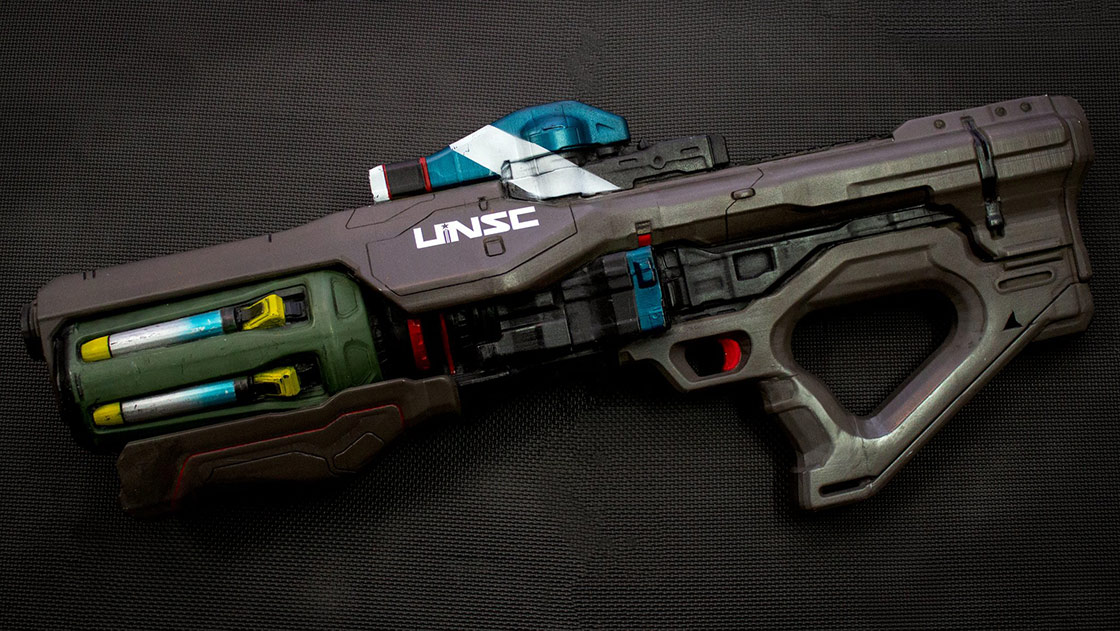 UNSC Hydra, @AlphatoZetaInd
Sweet Rolls
Now that it's cooling off outside, perfect time to grab some warm apple cider and cozy up to check out some Halo videos!
How many of you have thought, "Yeah I'm pretty good at jumping in Halo!"? Because I can tell you that after watching this video from @JumpVoyage, we're all terrible at it and should feel bad. Some of these jumps are absolutely crazy and it's worth the watch!
Last week, Latinx in Gaming celebrated Hispanic Heritage Month with a stream. A few of our LATAM community members were joined by some studio folks to play some Halo 5 in Spanish. If you missed it live, you can catch the replay here, courtesy of @ArturBloodshot!
A couple weeks ago I introduced you to Operation: Charity Falls by @HaloVFX. I'm happy to say that he has returned with Episode 2. Join Fireteam Kilo while they explore High Charity – yes, that High Charity
Petits Fours
No one leaves empty handed – enjoy this sweet round up!
"]
Doodle's Snickers
Y'all. It's the one and only Gyoza the Pug. On a shirt. Being attacked by the Flood. @lasohalo_coral wins it all this week. ...I also really want that shirt now.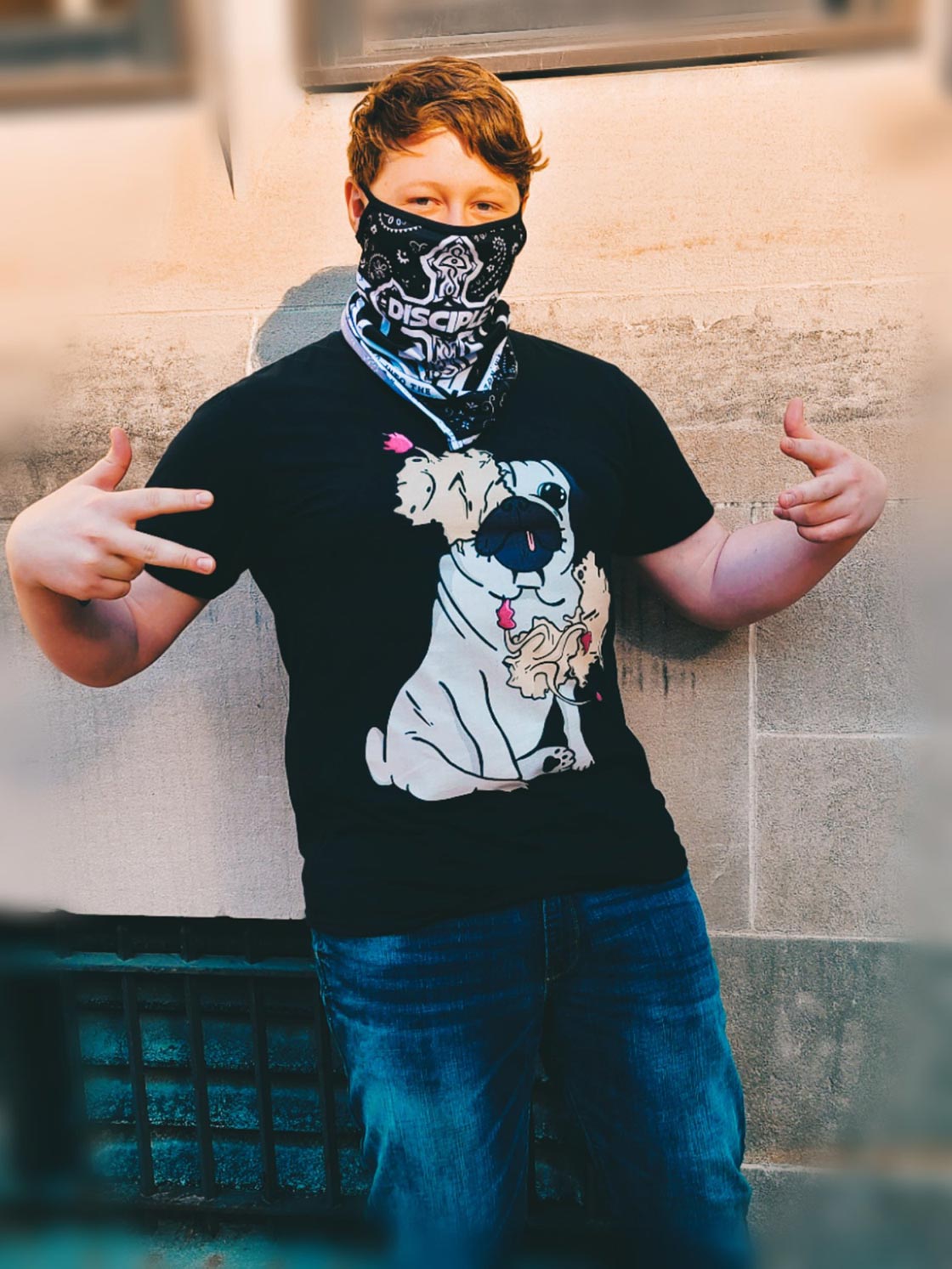 Fin
That's a wrap! For those of you featured, don't forget to fill out the form so I can deliver some Fire Unicorn AR skins for Halo 5 and nameplates for MCC to you sometime next week. The next Spotlight should be prime Haloween time so I'm expecting a lot more #inktober sketches and SO MANY Haloween pumpkins so I can make my own pumpkin patch. I hope you all deliver for me!
Ciao! xx
--Sam