I'm really, really excited for October. Last year I got a really good taste of what the Halo community does with #Inktober and I cannot wait for this year's results! You better not disappoint me! There's not much from there in *this week's* edition but the month is young. There still is plenty of time. If I can get enough Halo themed Inktober art, maybe I'll do an #Inktober special and only show art from that. We'll see, but for now, let's check out the art!
CRÈME DE LA CRÈME
With the breaking news that Zenimax is joining Microsoft, bringing studios like id Software into the Xbox Game Studios fold, the uptick in Halo and Doom crossovers was noticeable. I sort of love these mashups and blends of franchises though because people have so many different takes on them. Feels only right to use @Mister_Zun's Homecoming as the great example of how welcoming the Halo community has been to Doomguy and his fans.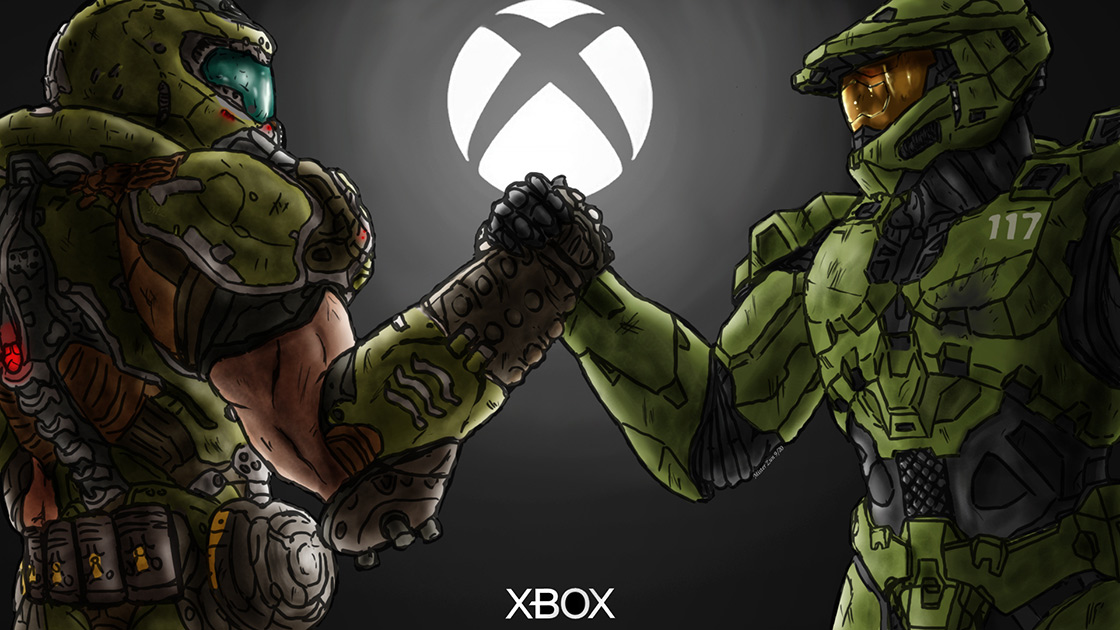 Snack Break
I know this is usually a song or music feature but this week I want to show-off the constantly insane antics of the guys over at Termacious Trickocity. Every time I catch a new trick, I think to myself that surely this is it? There's nothing left to do, right? And every time, I'm told to hold my coffee while they do something else that's out of this world cool. If you want to understand what "dedication" is then I'd point to this crew. They spend literally *years* on a single trick that might last a few minutes. Yes, I said years, yes I'm serious.
"Okay Sam, that's cool and all, but what did they do this time?"
Oh. Right. Sorry, I got sidetracked. Anyways! This time, they managed to get into the cutscene at the end of Halo 3. No big deal. Check it out for yourself! Here's years of work distilled down to a 10 minute video. Well worth the time.
Snicker's Doodles
I babbled enough above, no more wasted time here – let's jump straight in!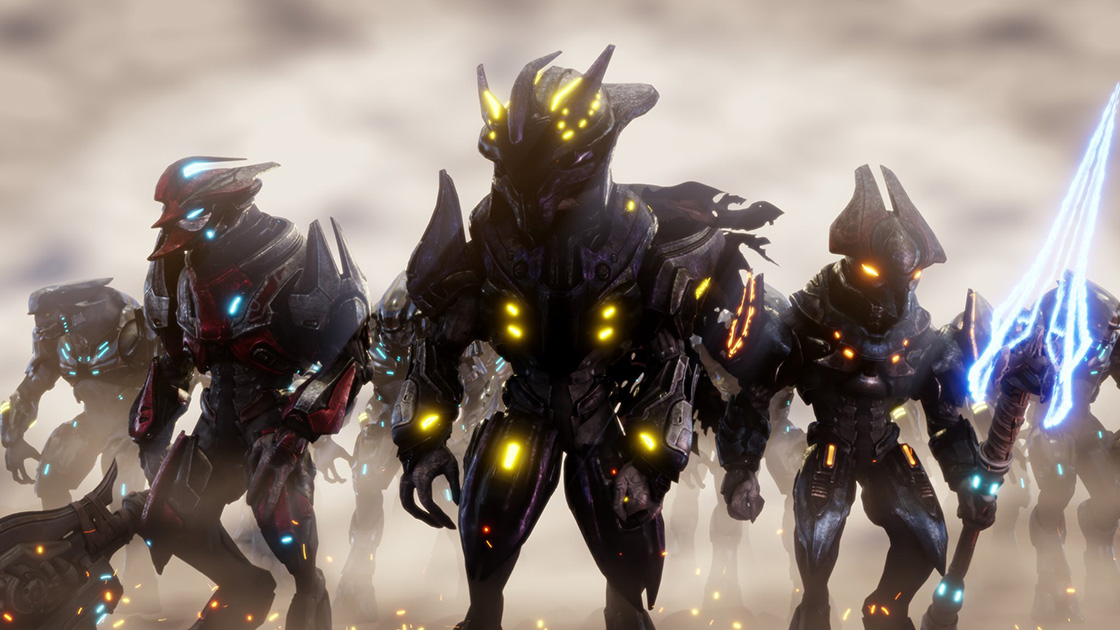 The Shadows of Urs, @NodorTheConquer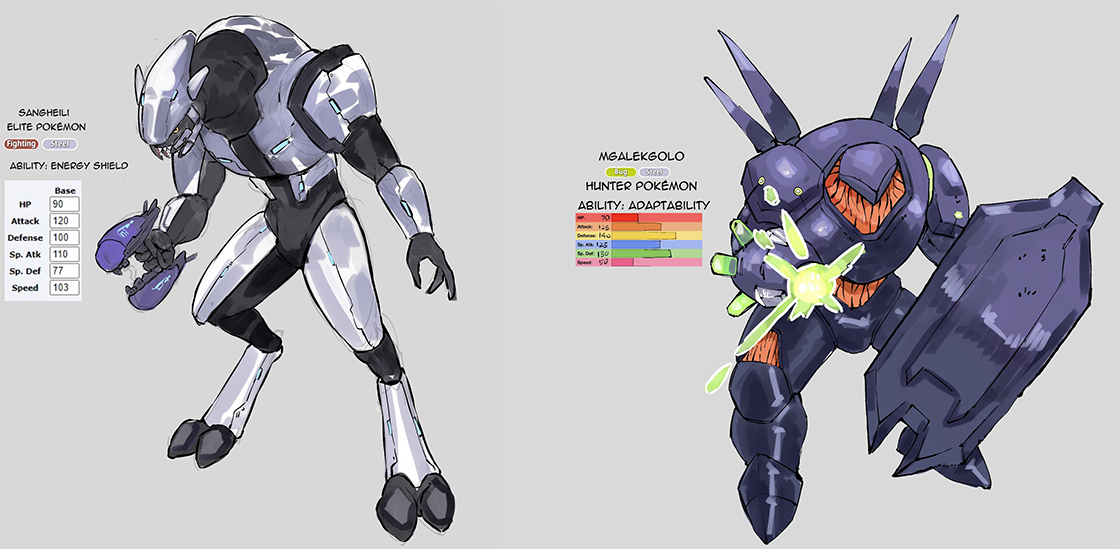 Halo as Pokemon, @yrfreakyneighbor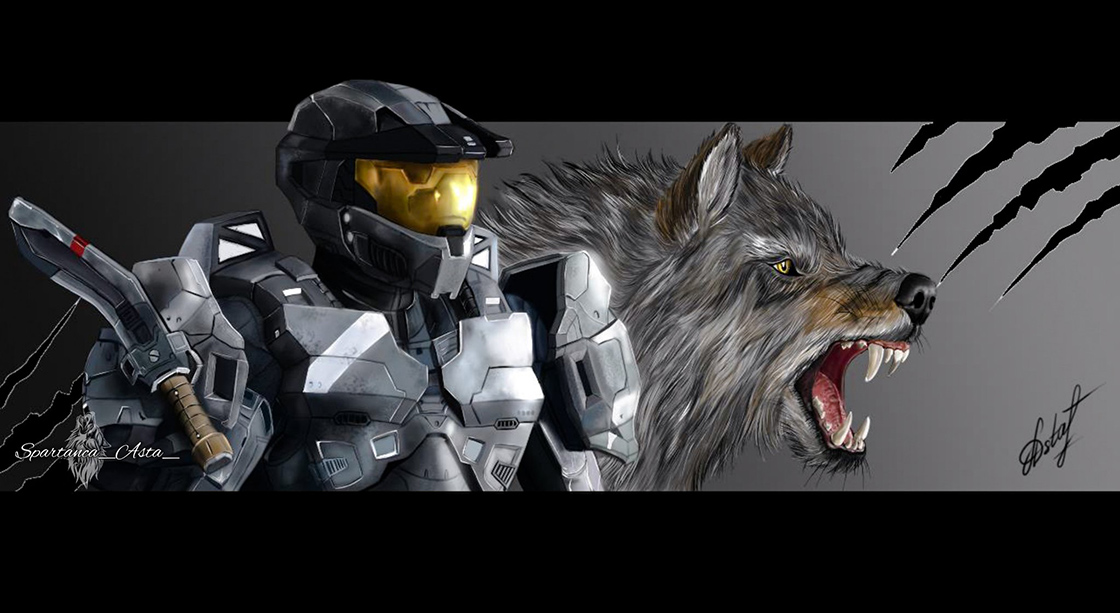 Wolf Soul, @spartanca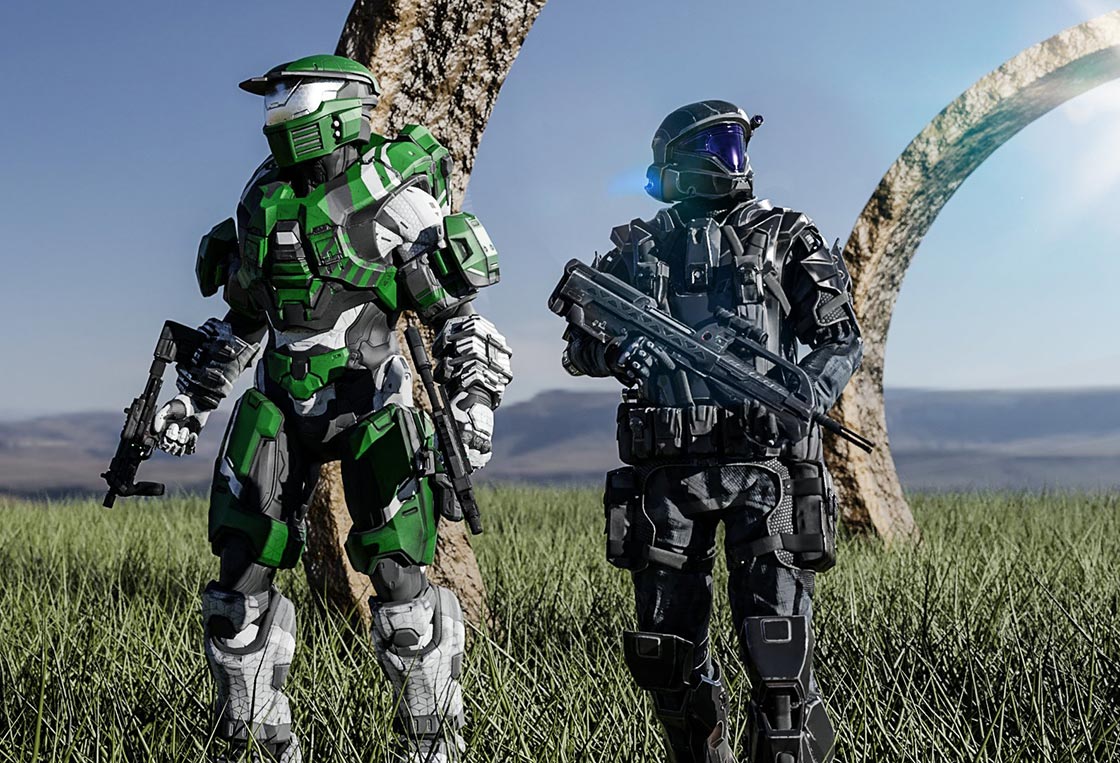 MIA, @JohnWarix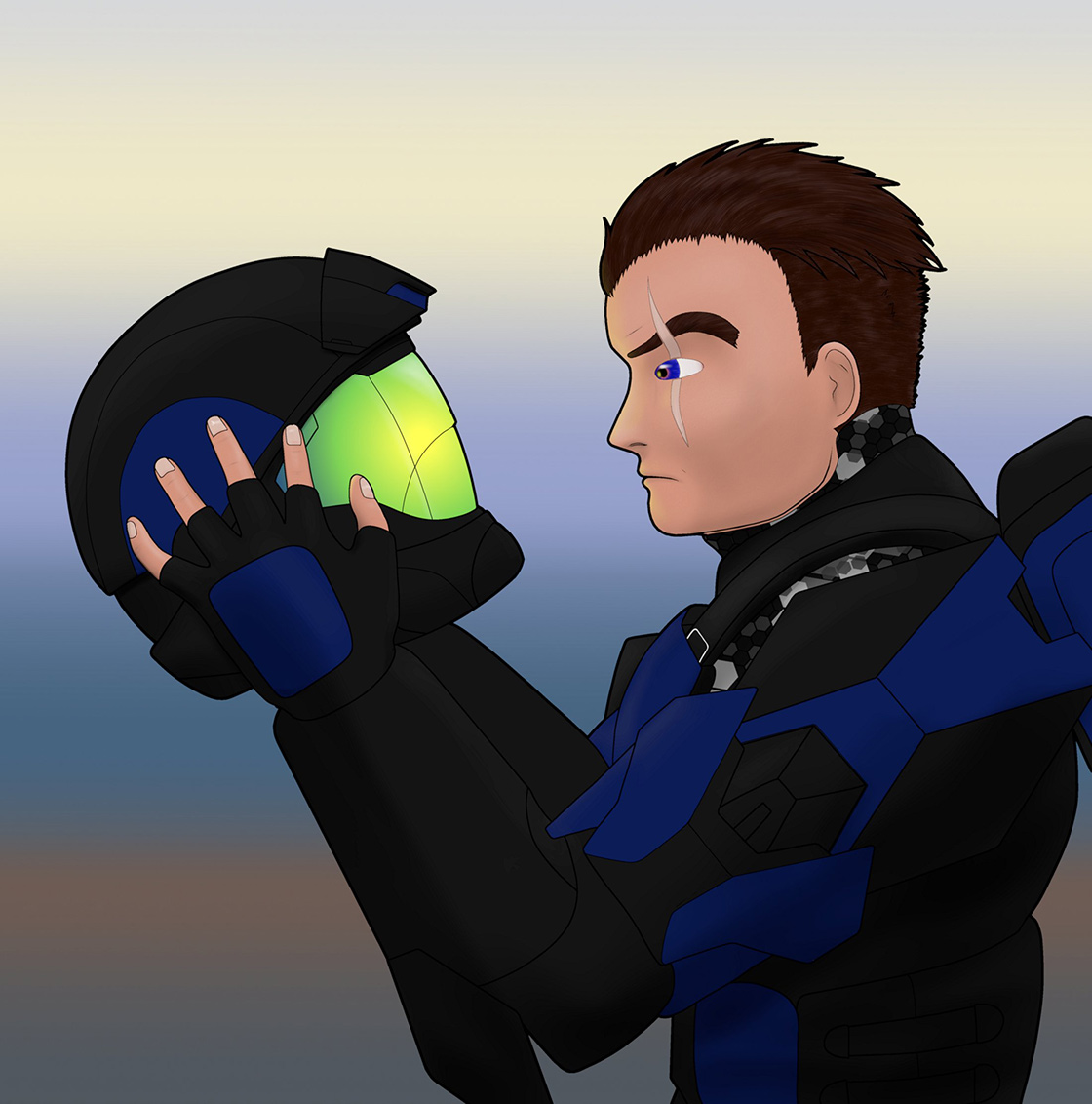 Contemplation, @Regret_the_Van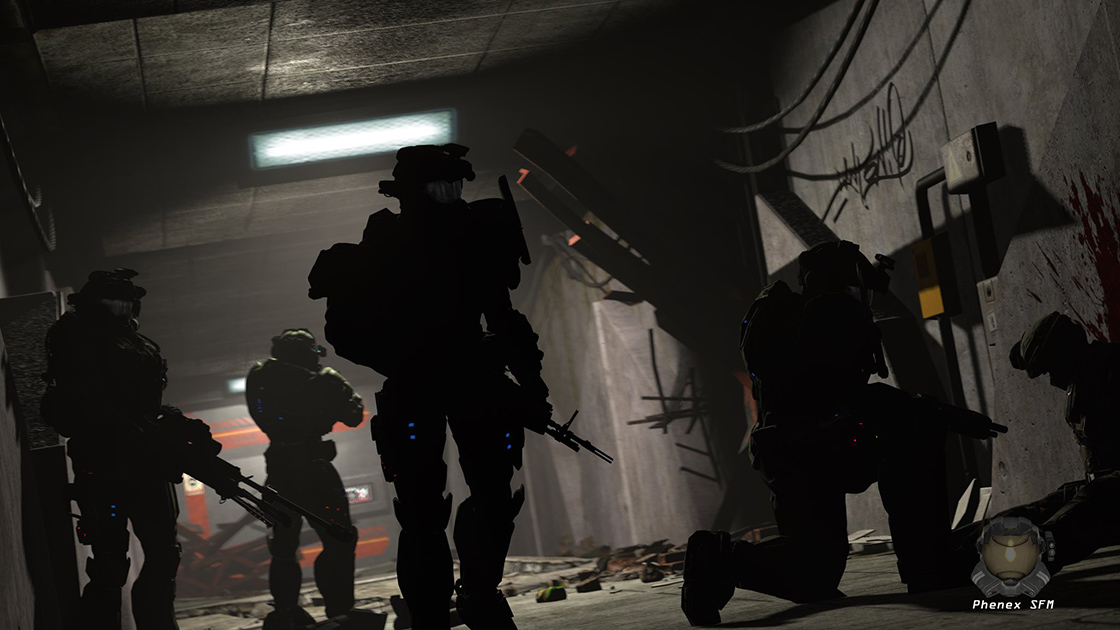 Investigation, @PhenexSFM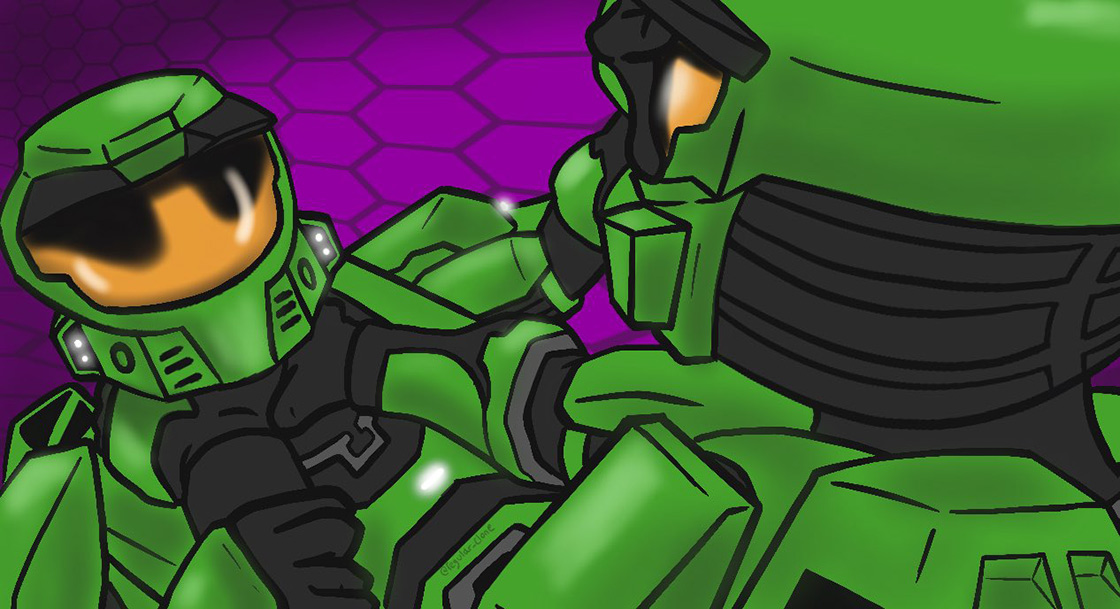 Co-op, @regular_clone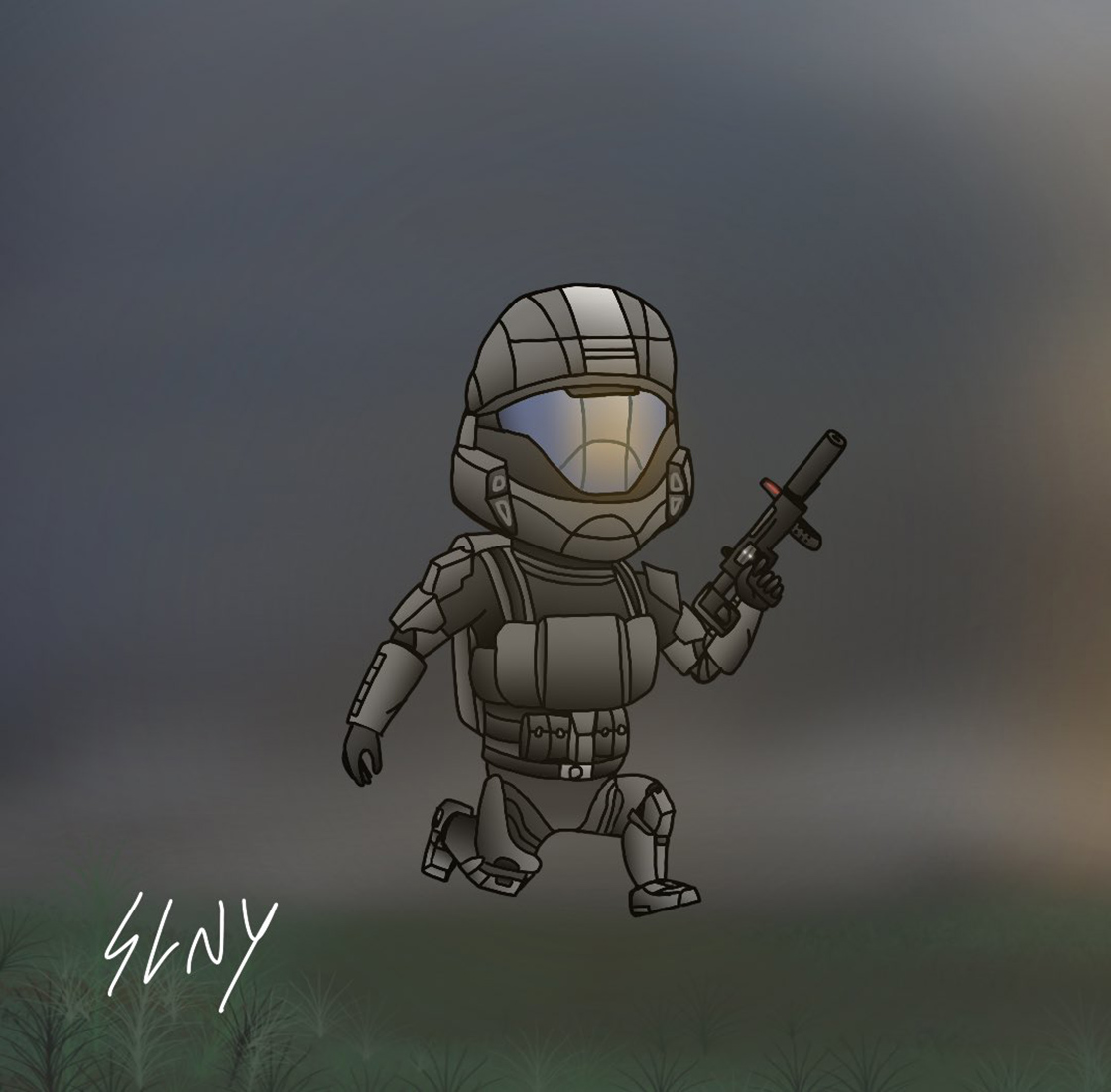 Firefight, @SlayWilde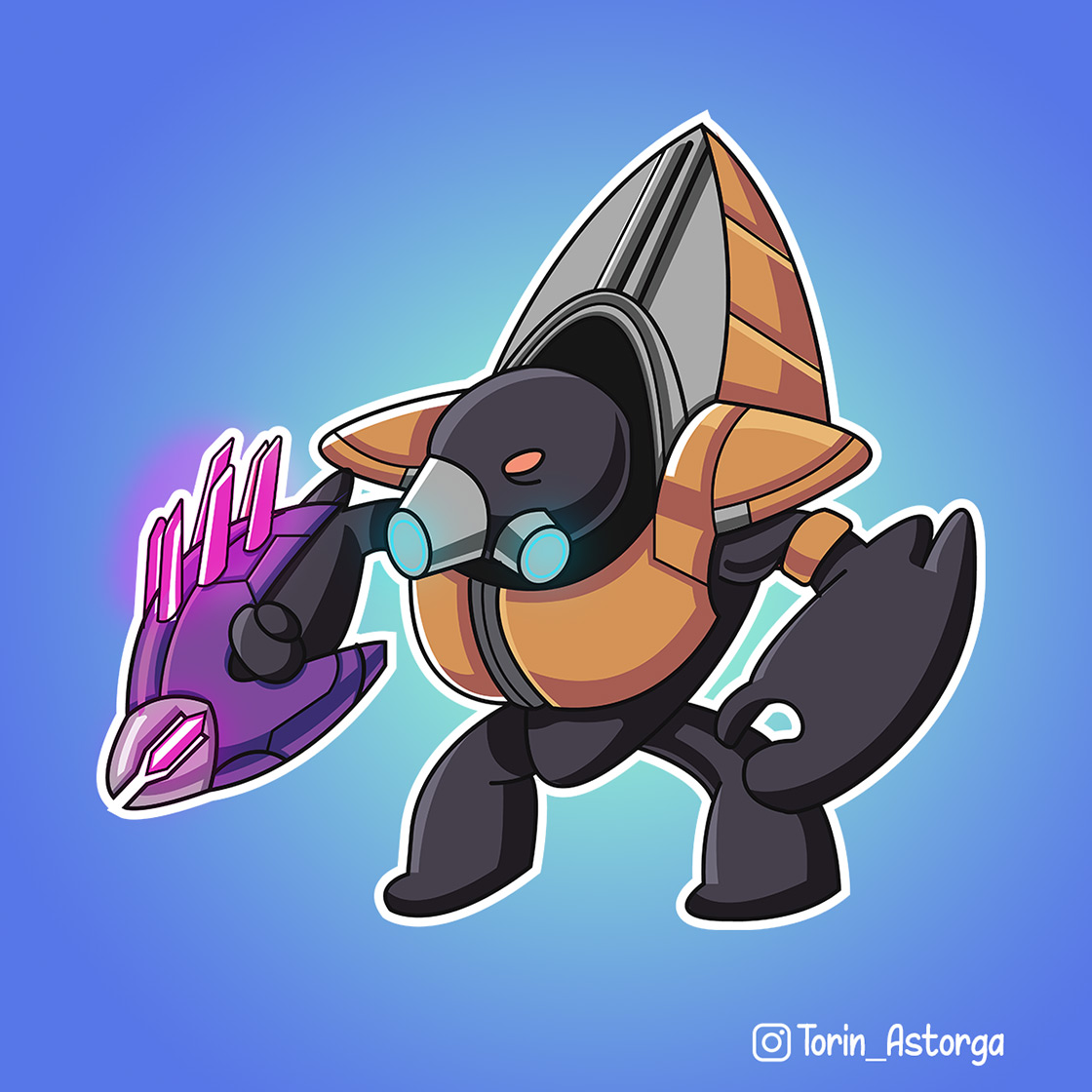 Small Boy, Ready to Fight the Demon, /u/Zhorin343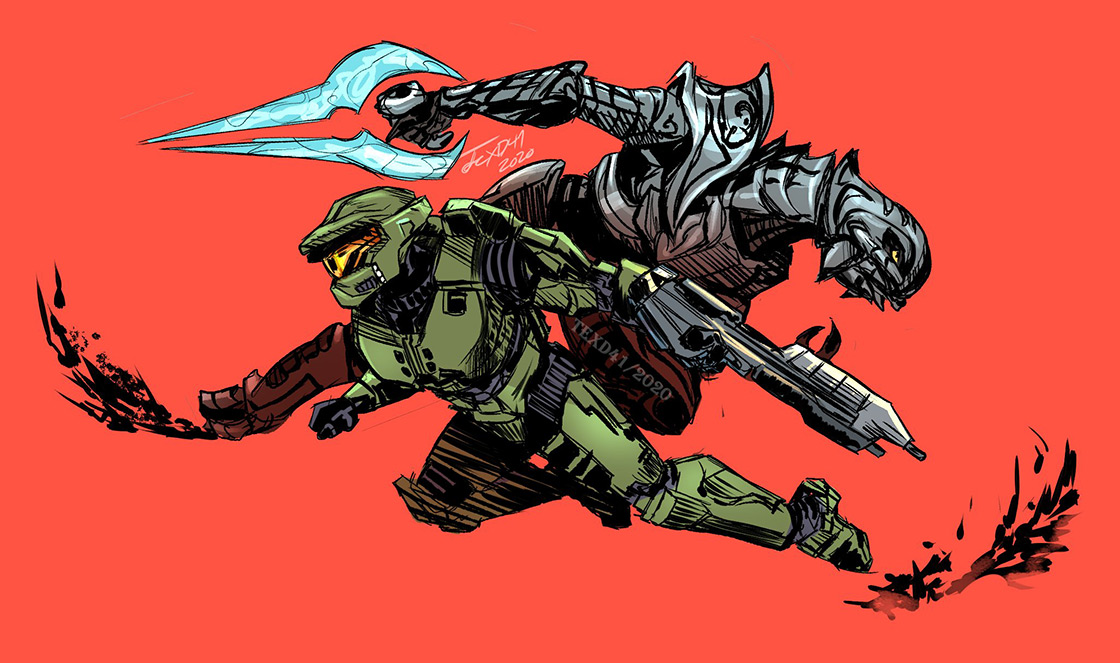 Master Chief and Arbiter, @TexD41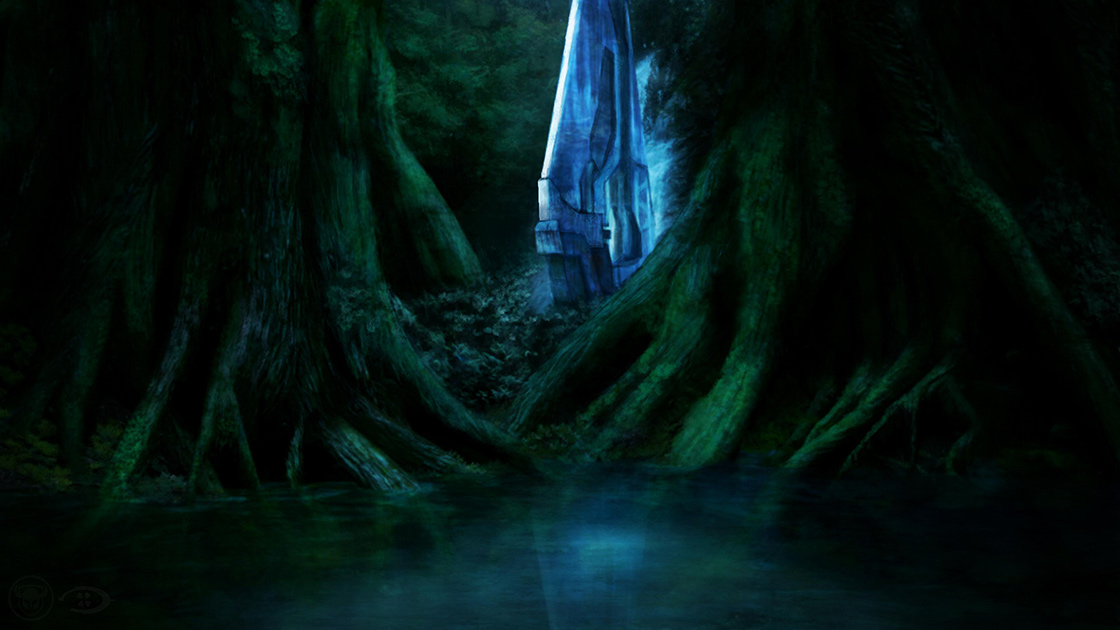 Guardian Undergrowth, /u/WizWog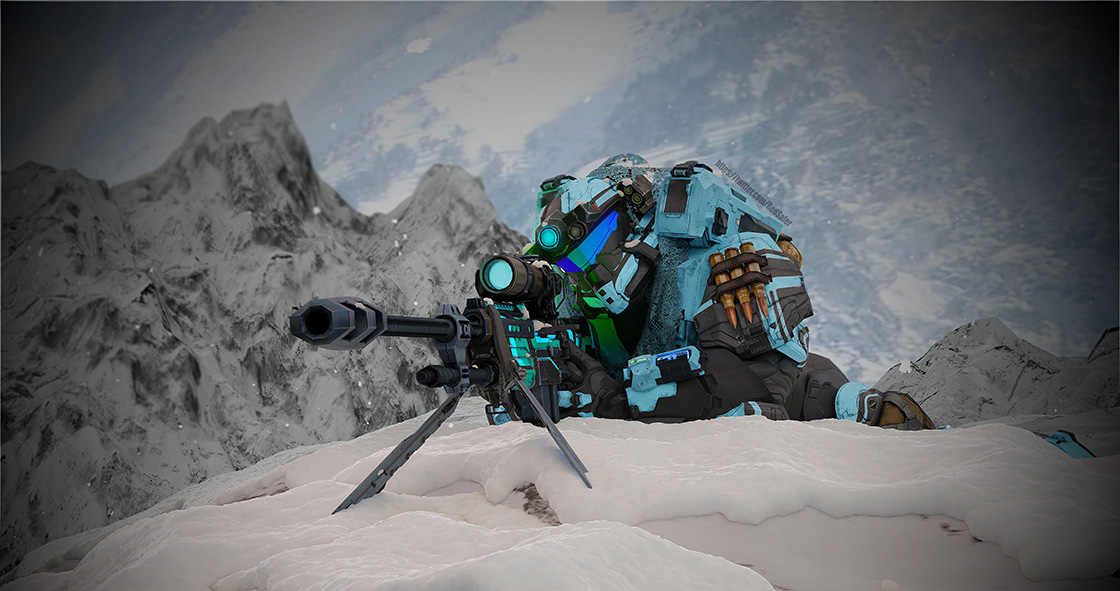 Target Confirmed, @RedSafer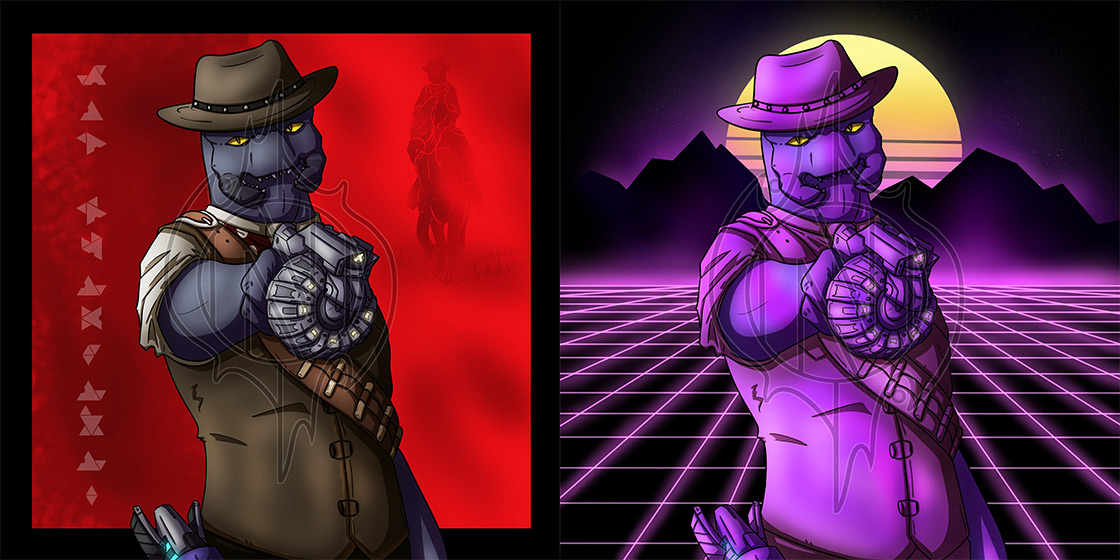 Red Dead Vaporwave, @nwarin_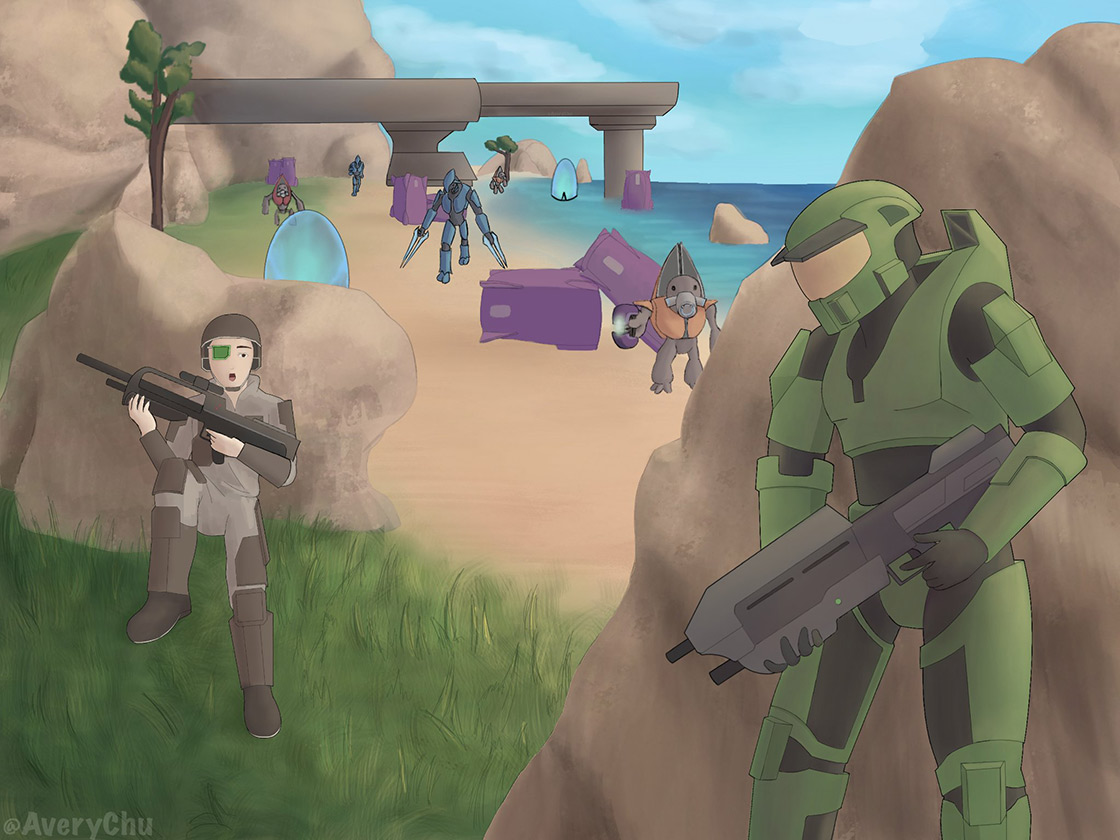 Halo, @TheAveryChu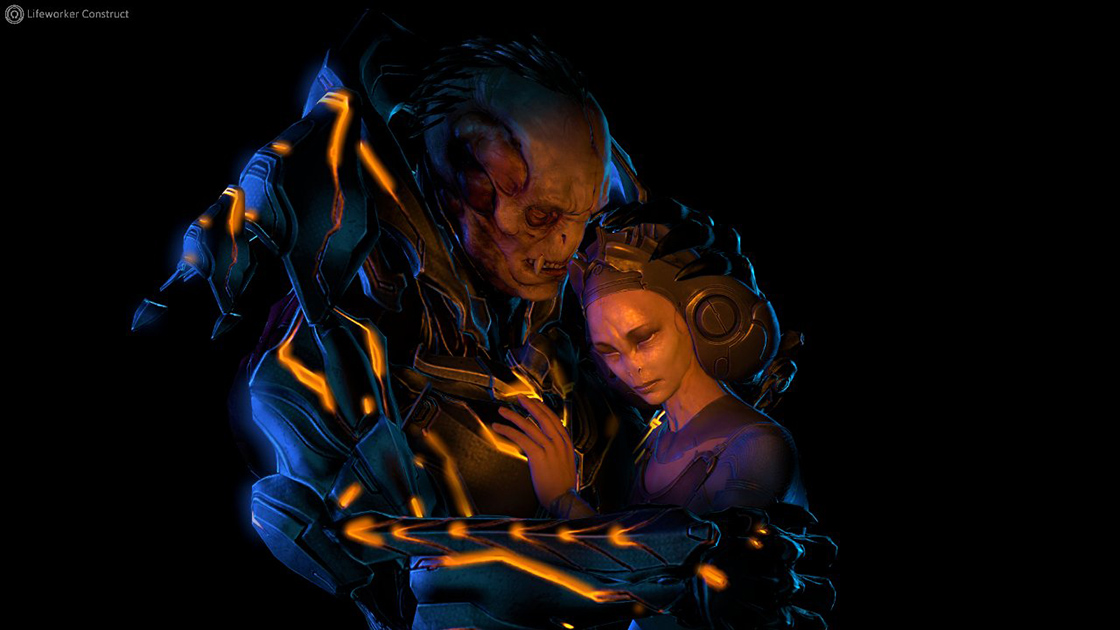 I Would Rather We Spent Our Night Out Here, @Lifeworker343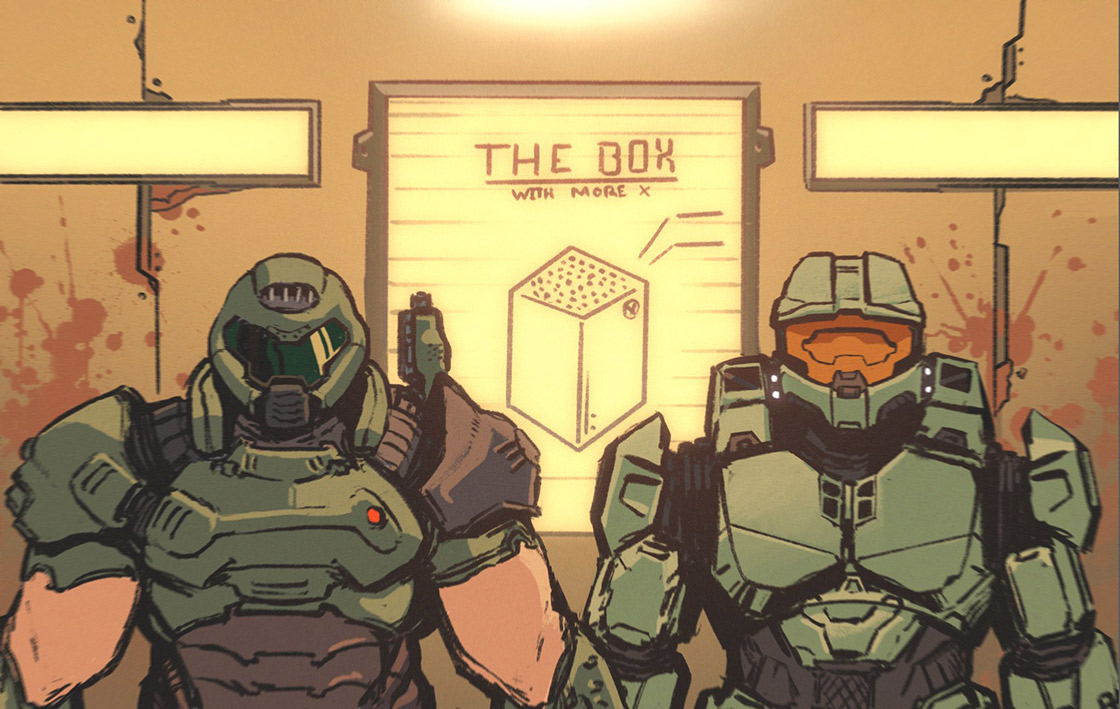 Going to the Office, @HaleTungsten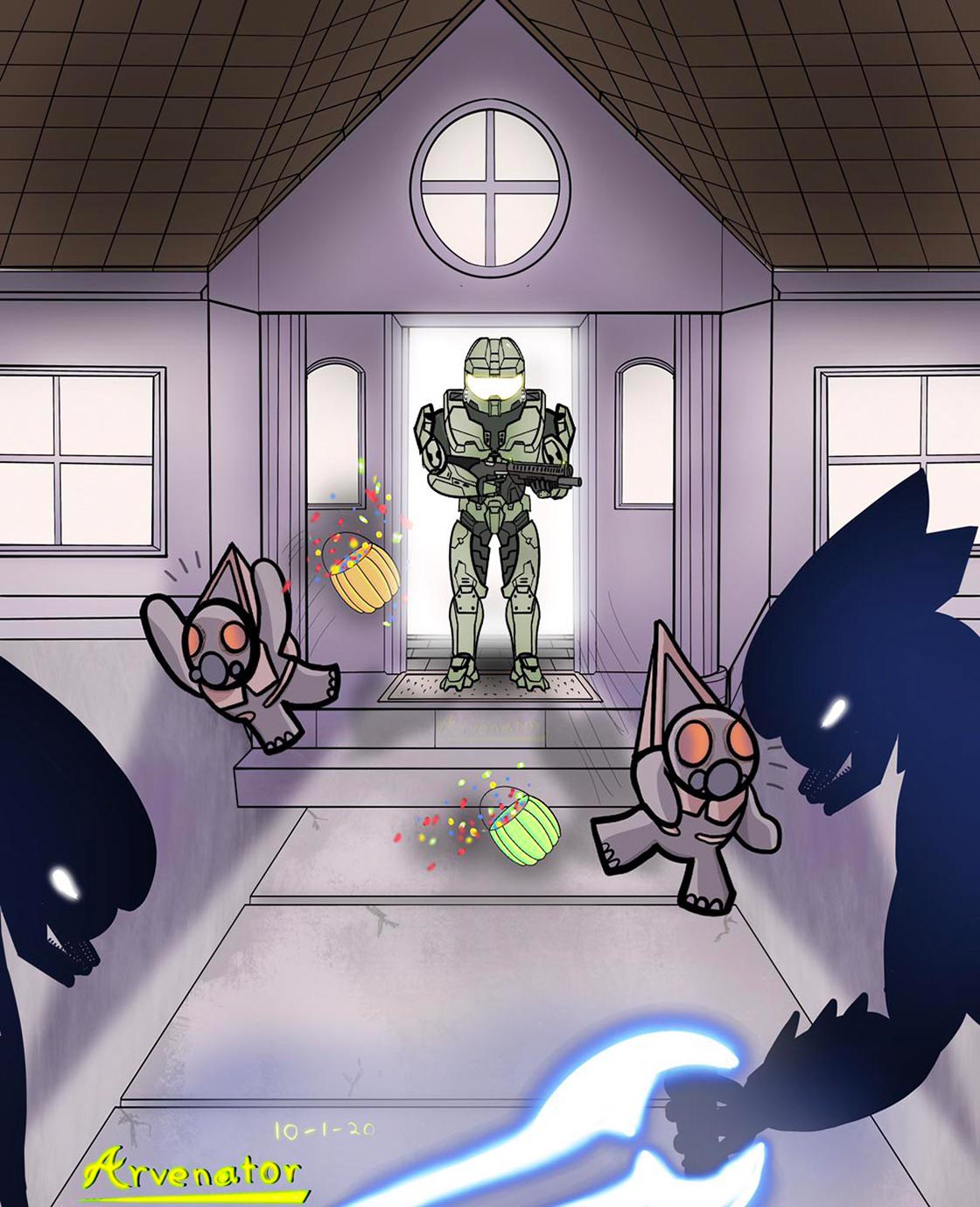 October 1st, /u/Ark-777
Infinity Down, @WolfFire1010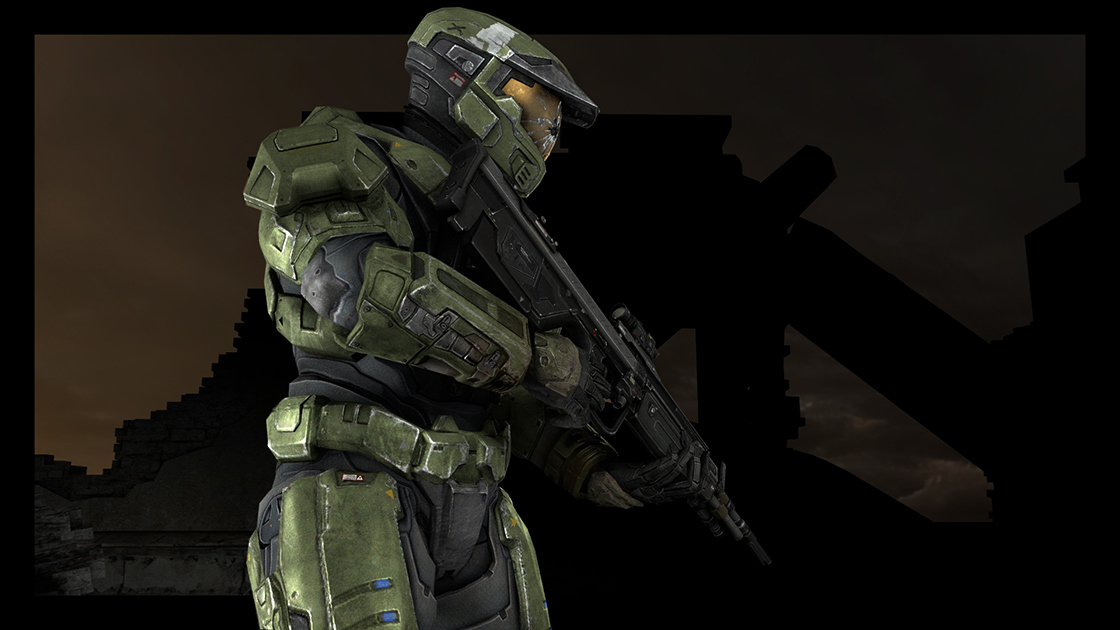 Hunt the Truth, @Spvirs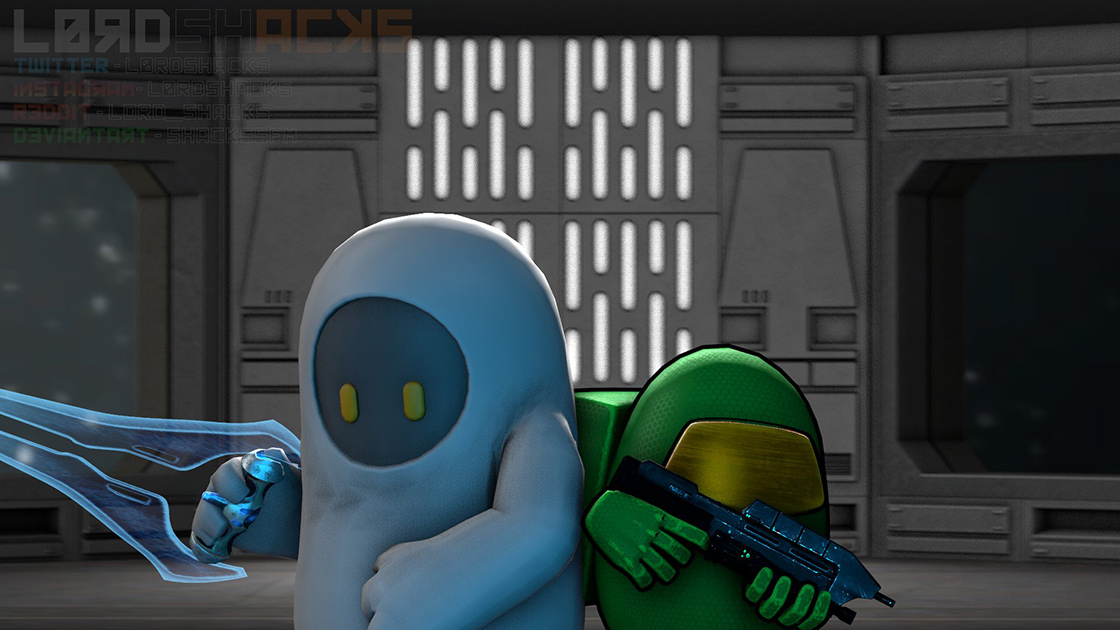 We Trade One Trend for Another, @L0rdShacks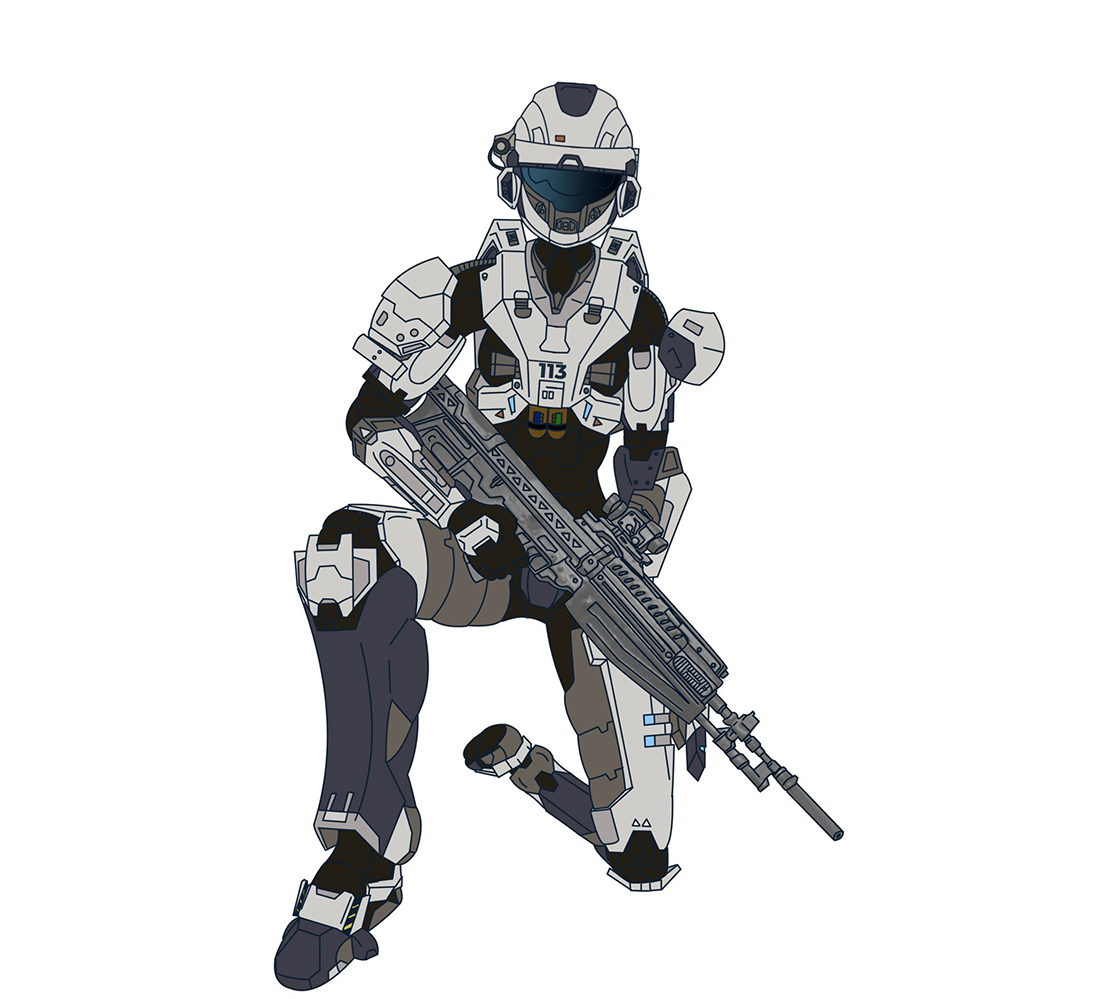 Spartan, @goodguywooper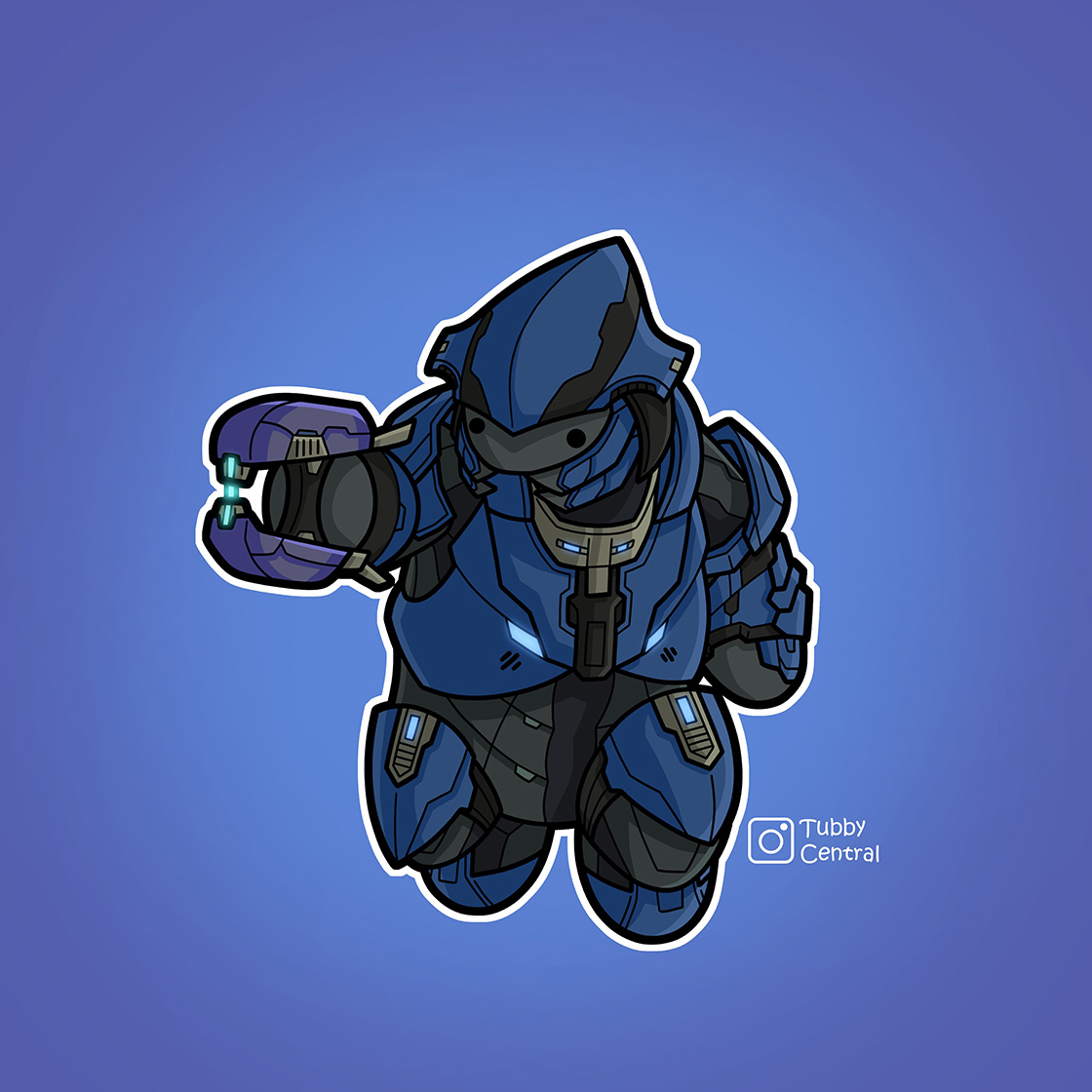 Wort Wort Wort, @Tubby_Central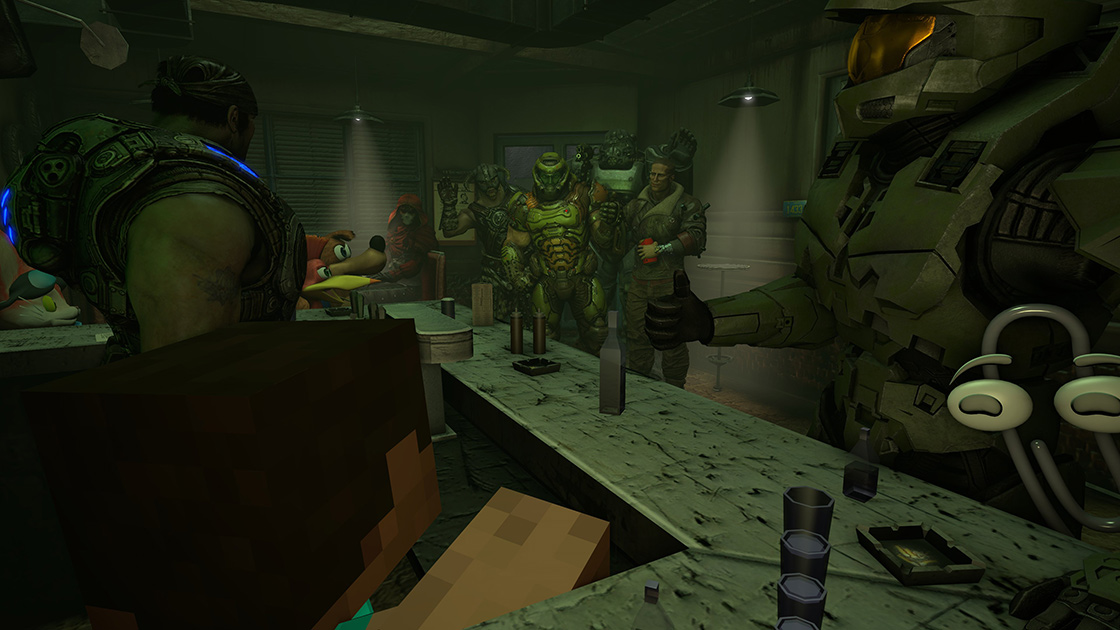 Welcome to the Club, @ediskrad327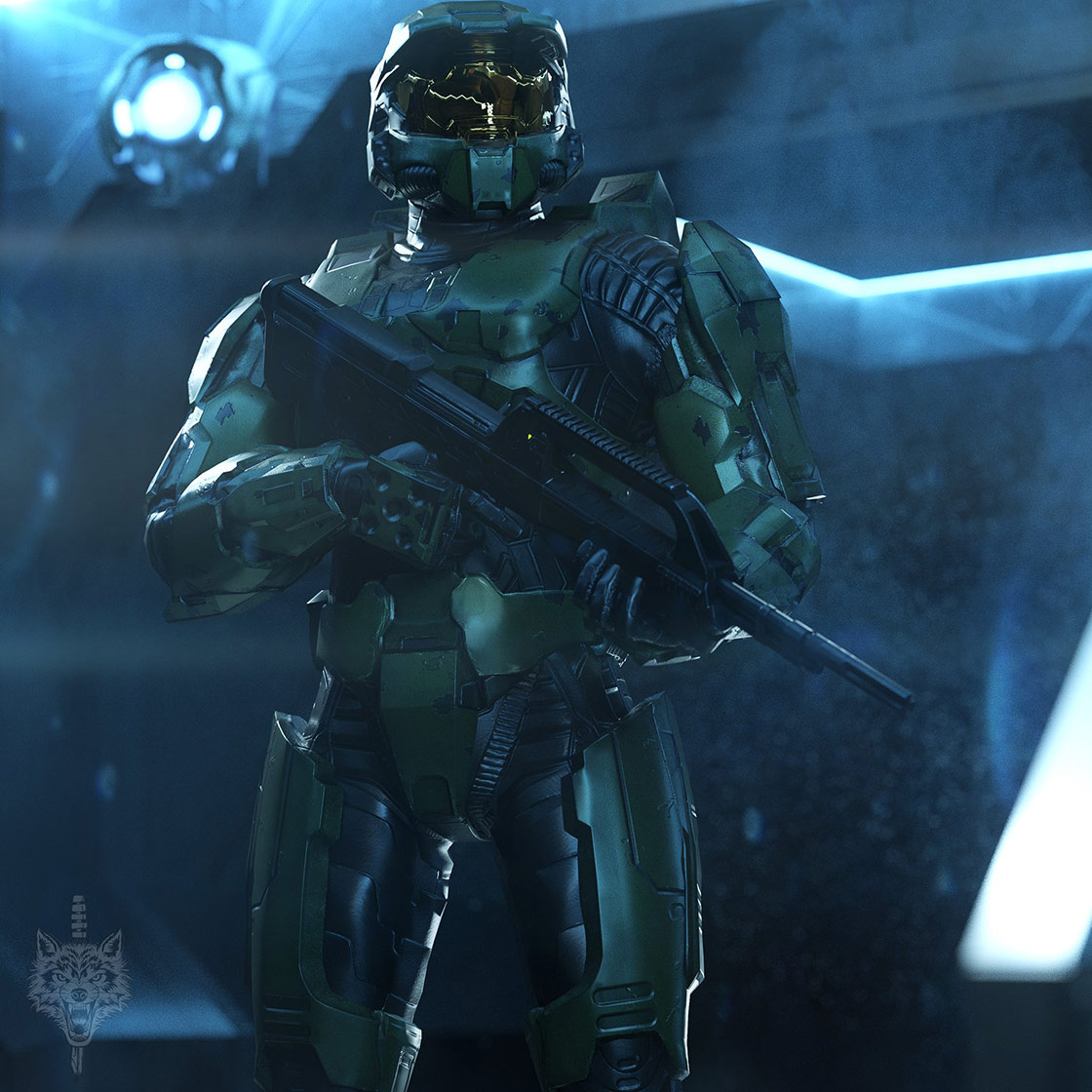 Cold Storage, @greywolfxn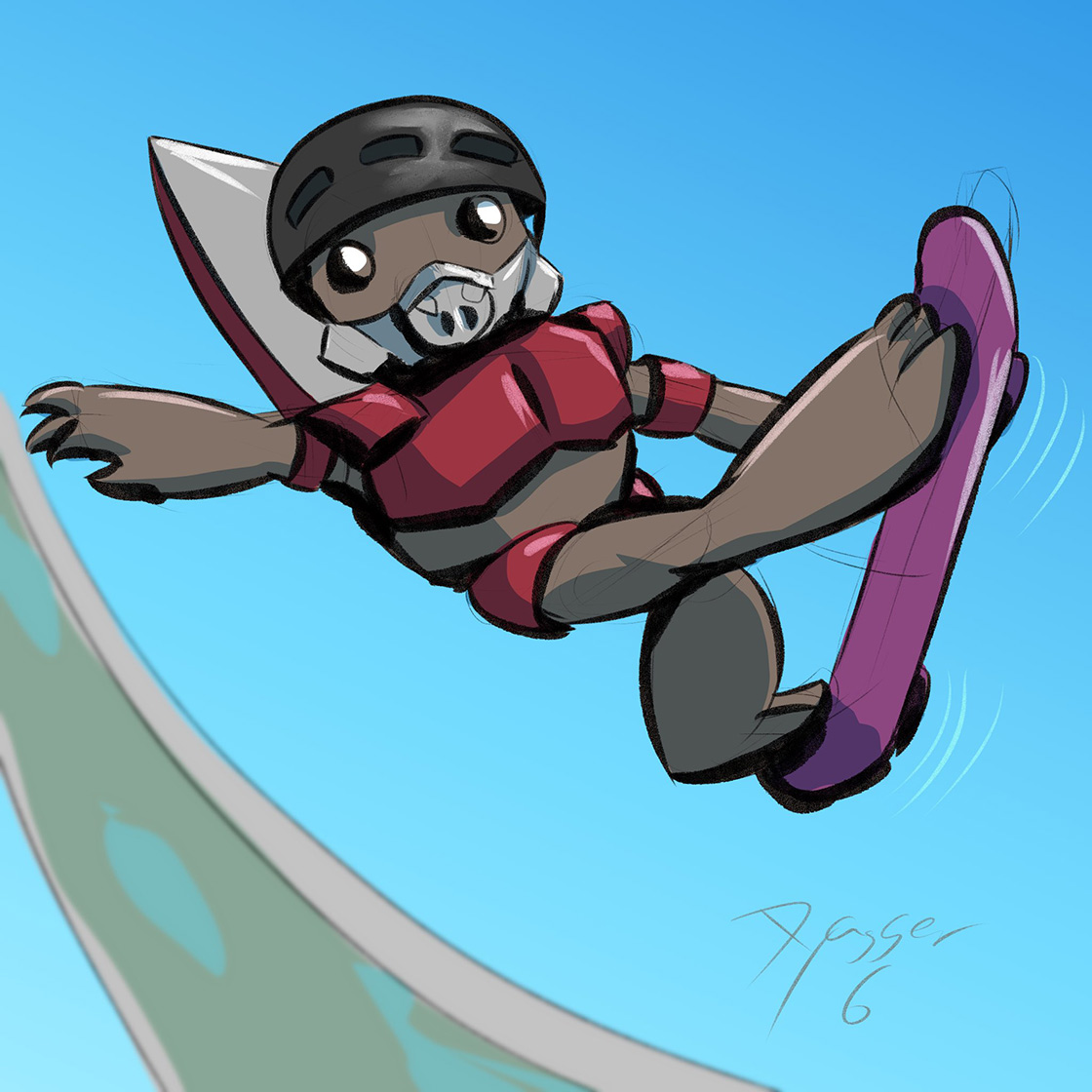 Halfpipe, @dagger6art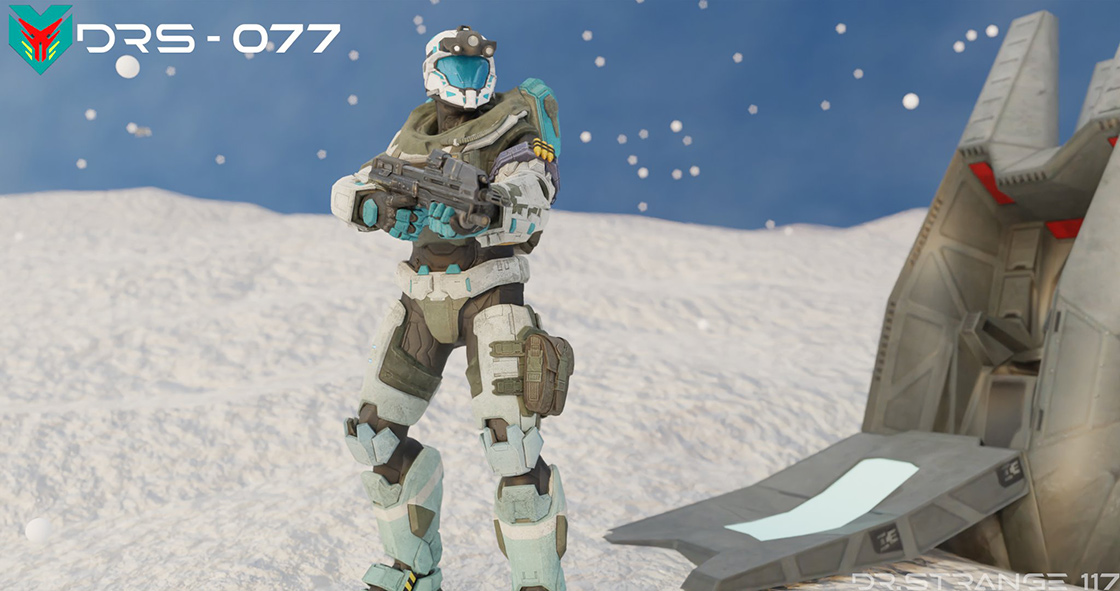 Deployment, @DrStrange_117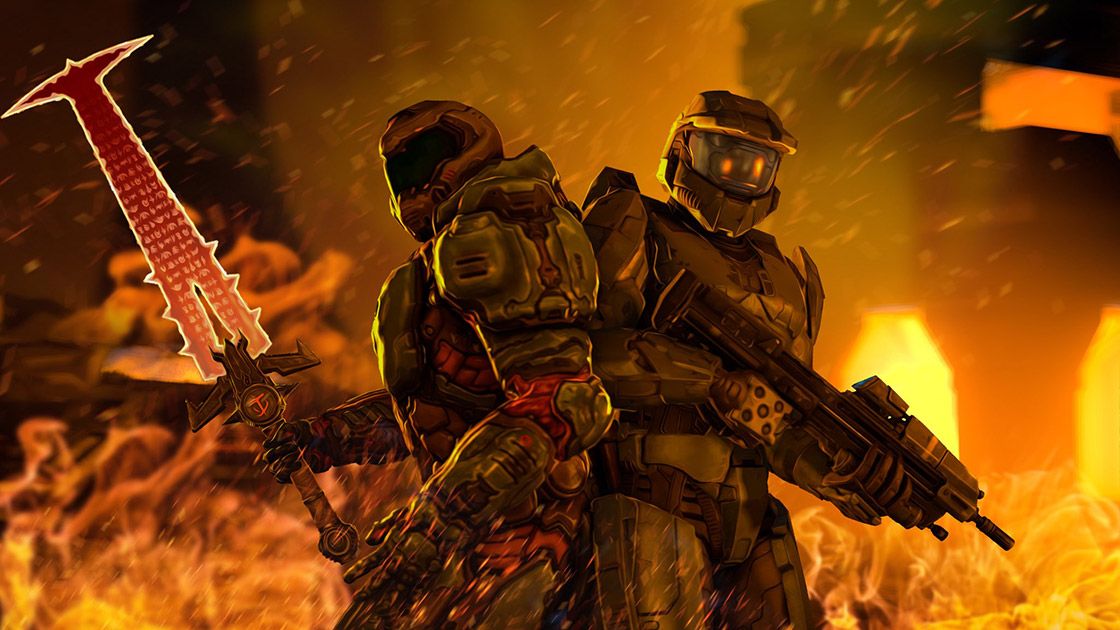 Hell on Halo, @bajibaji32791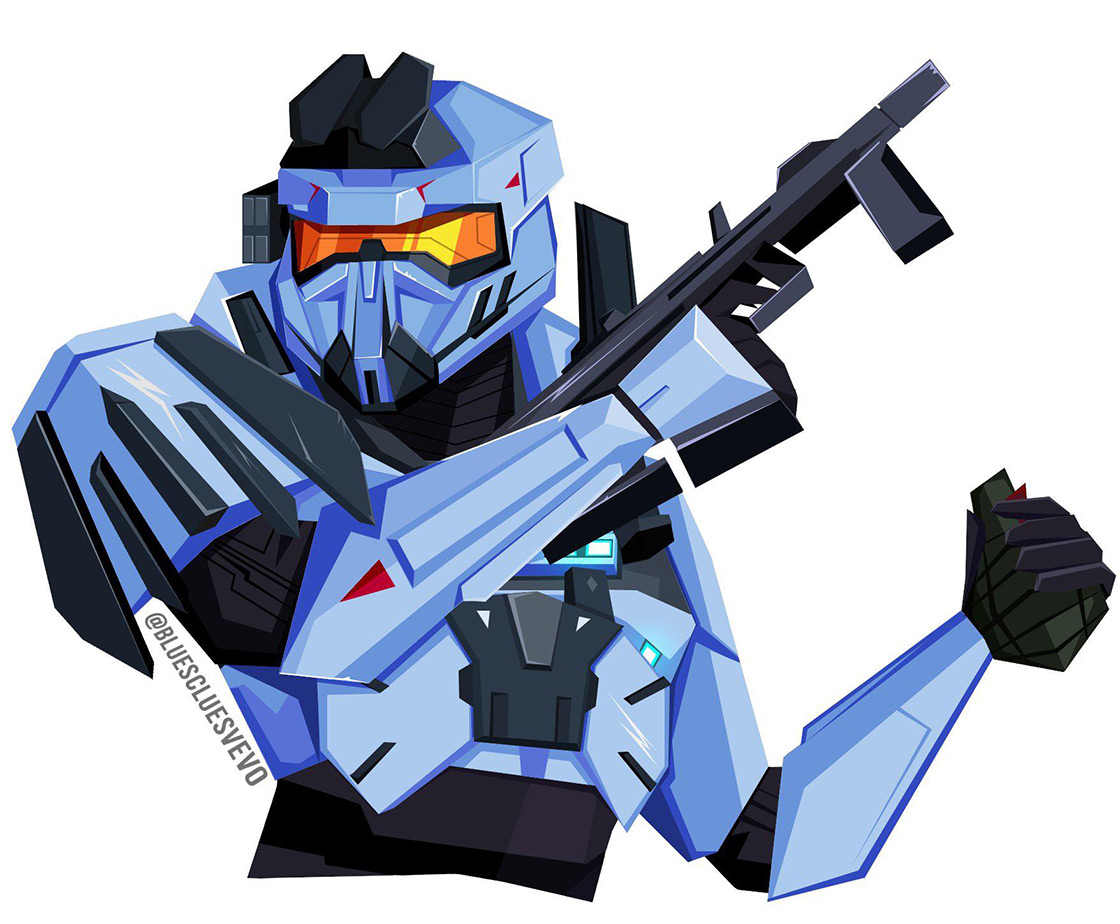 EOD Spartan, /u/BlueGhost_7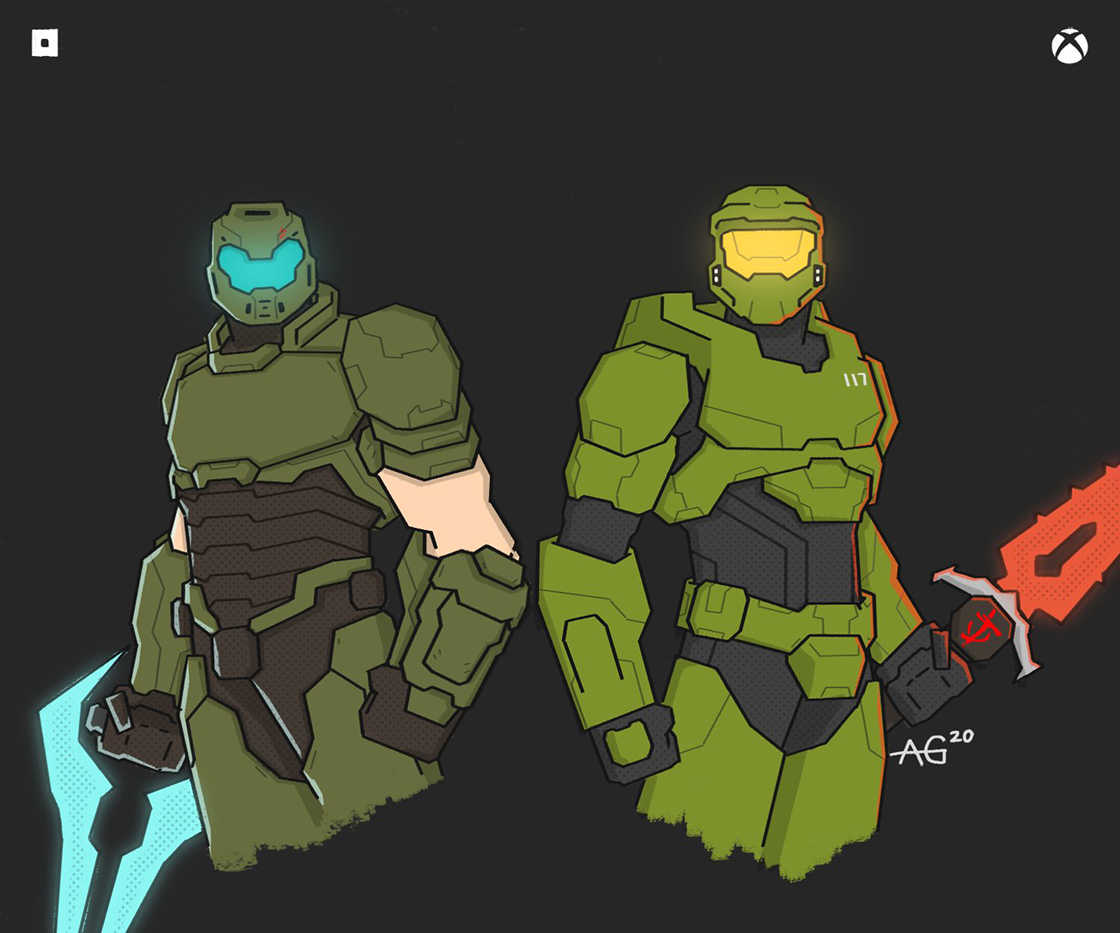 Doom x Halo, @Dreaded_Balloon
Homemade
Sketches, minifigs, and more abound in this section dedicated to lovingly crafted works of art. I am forever blown away by how talented the Halo community is.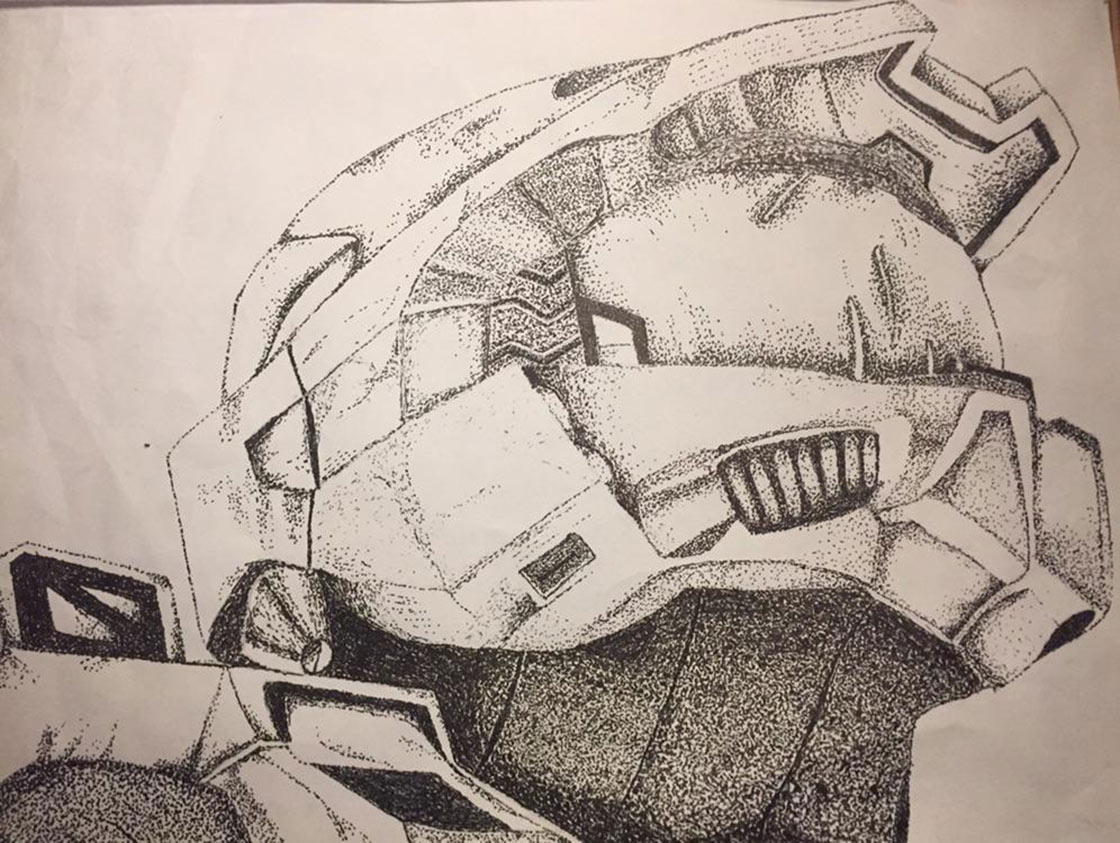 Stippling Master Chief, /u/AvianTiger117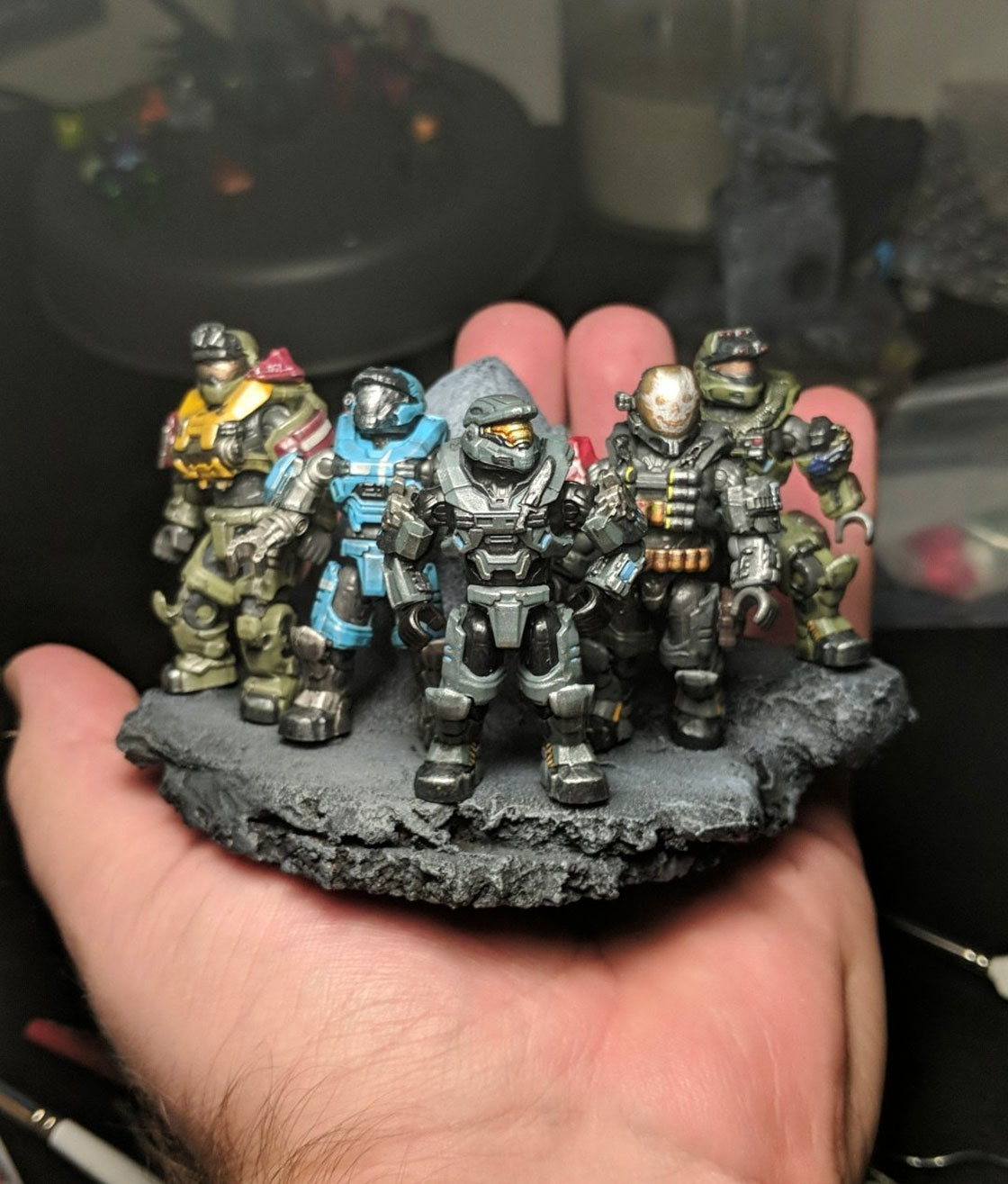 Noble Team, @VGC117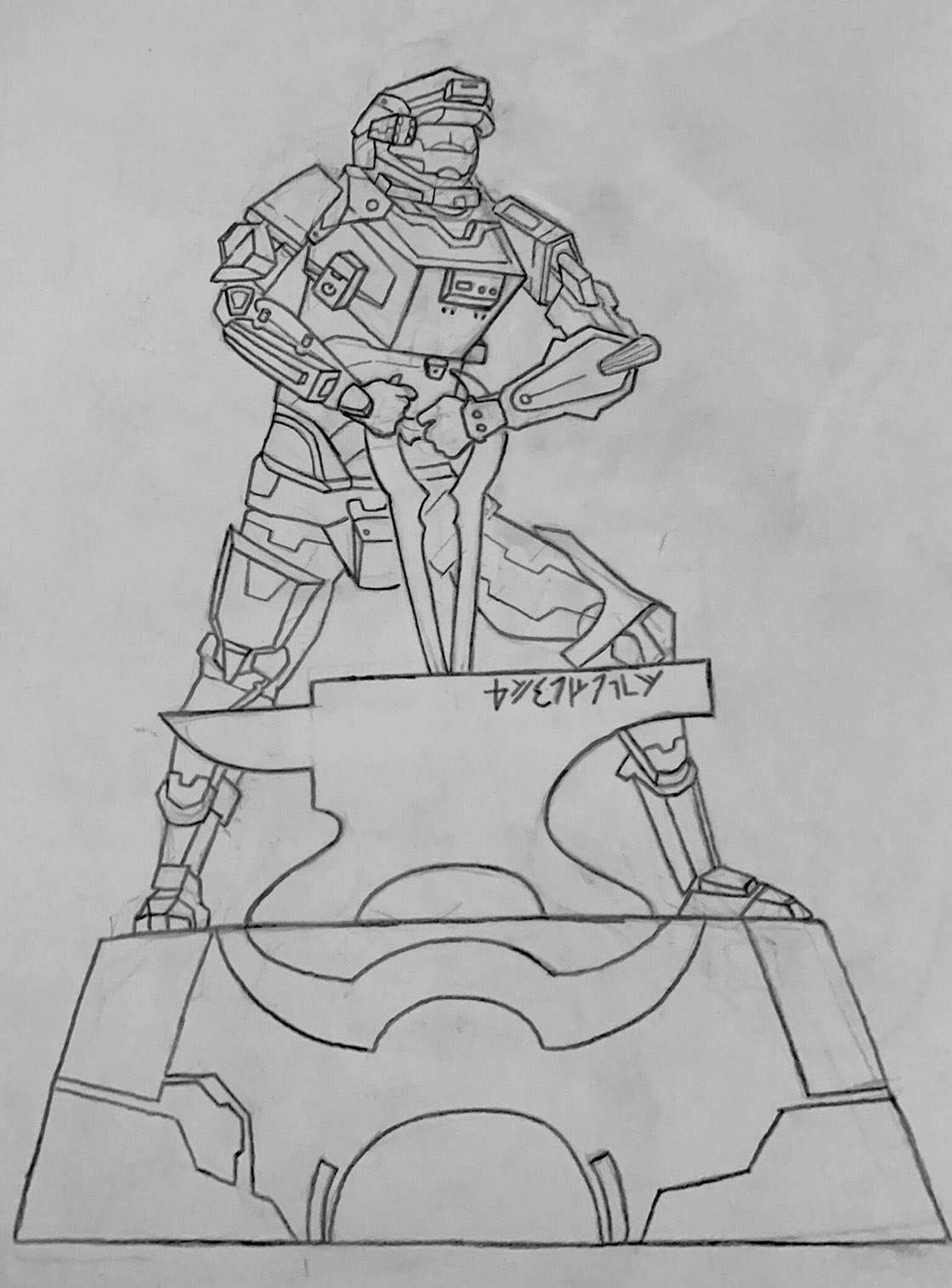 Energy Sword in the Stone, /u/pwnkakez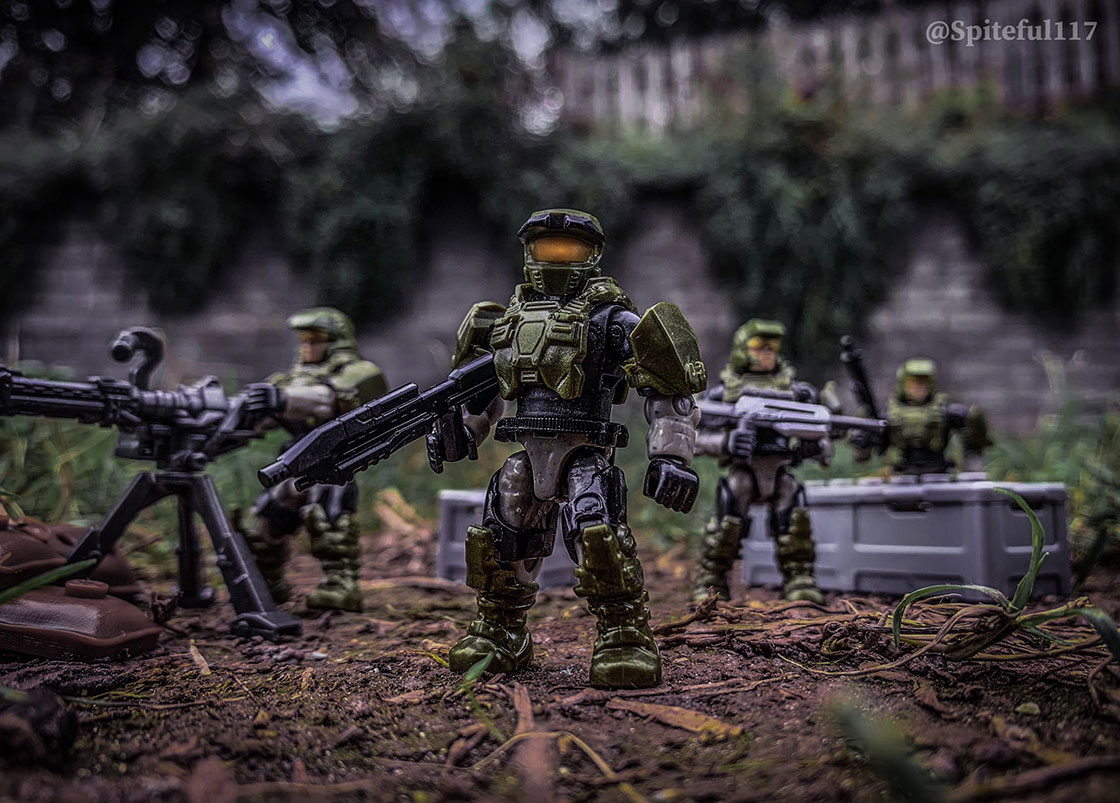 UNSC Marine Outpost, @Spiteful1252
Grunt Birthday Party Skull, @RECEPTOR 17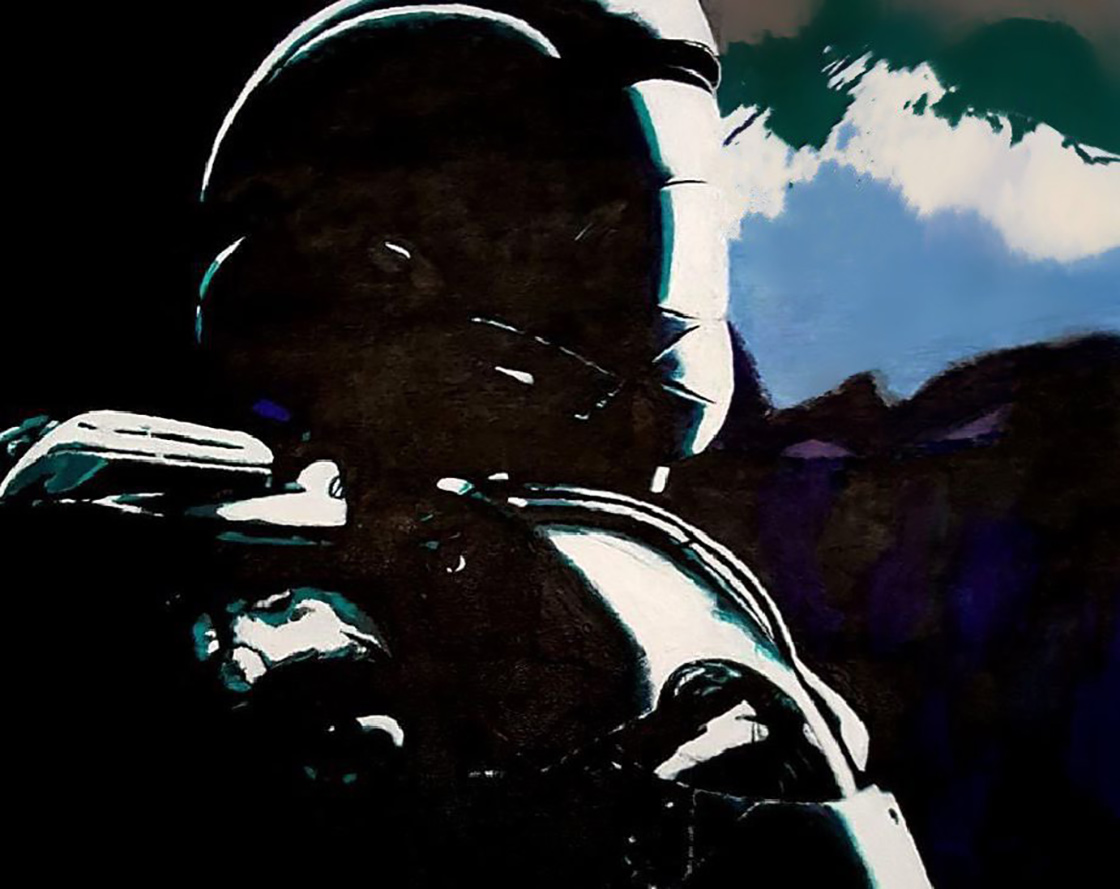 Halo 3: ODST, @SpartanZeus293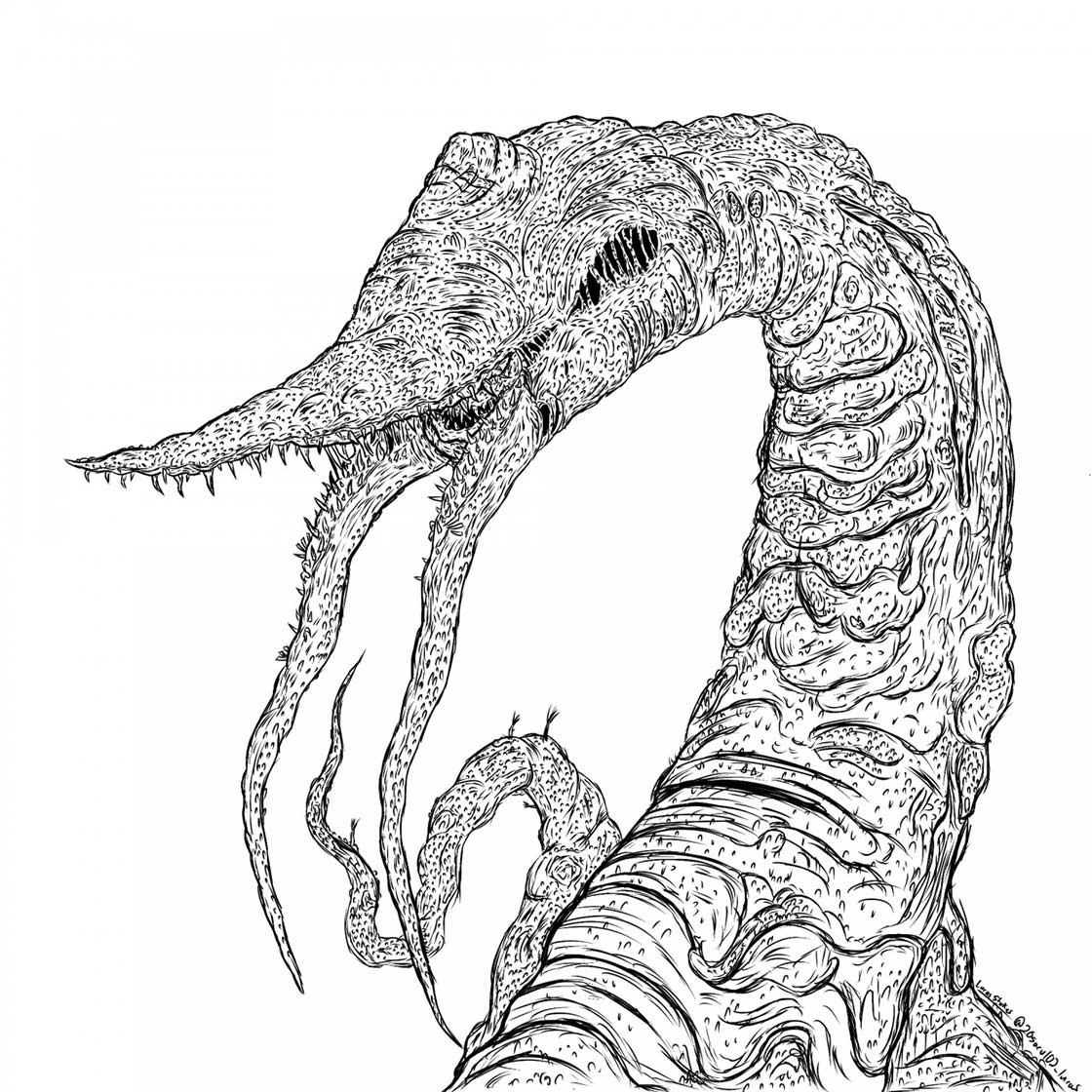 Gravemind, /u/SketchNoteSky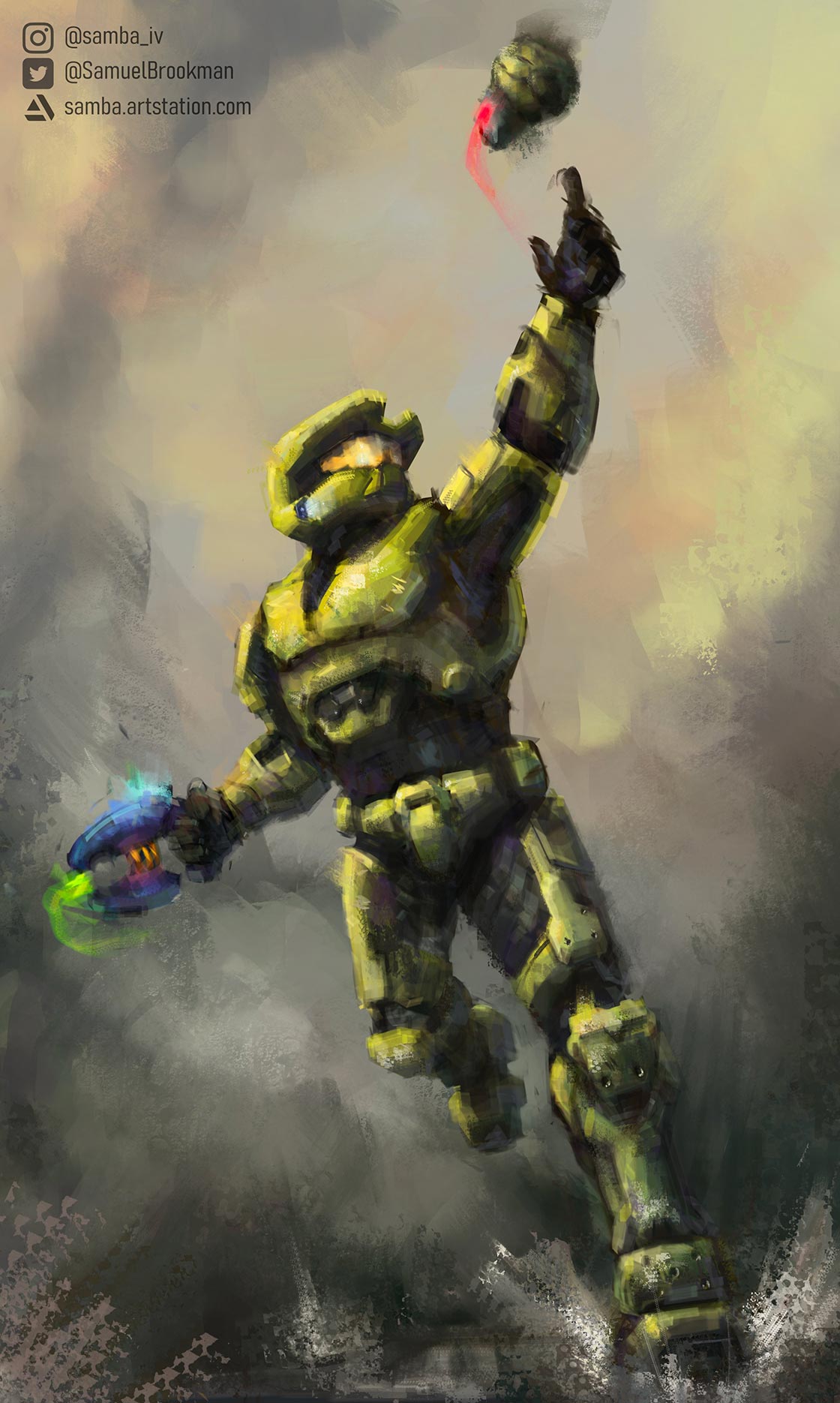 Master Chief, @SamuelBrookman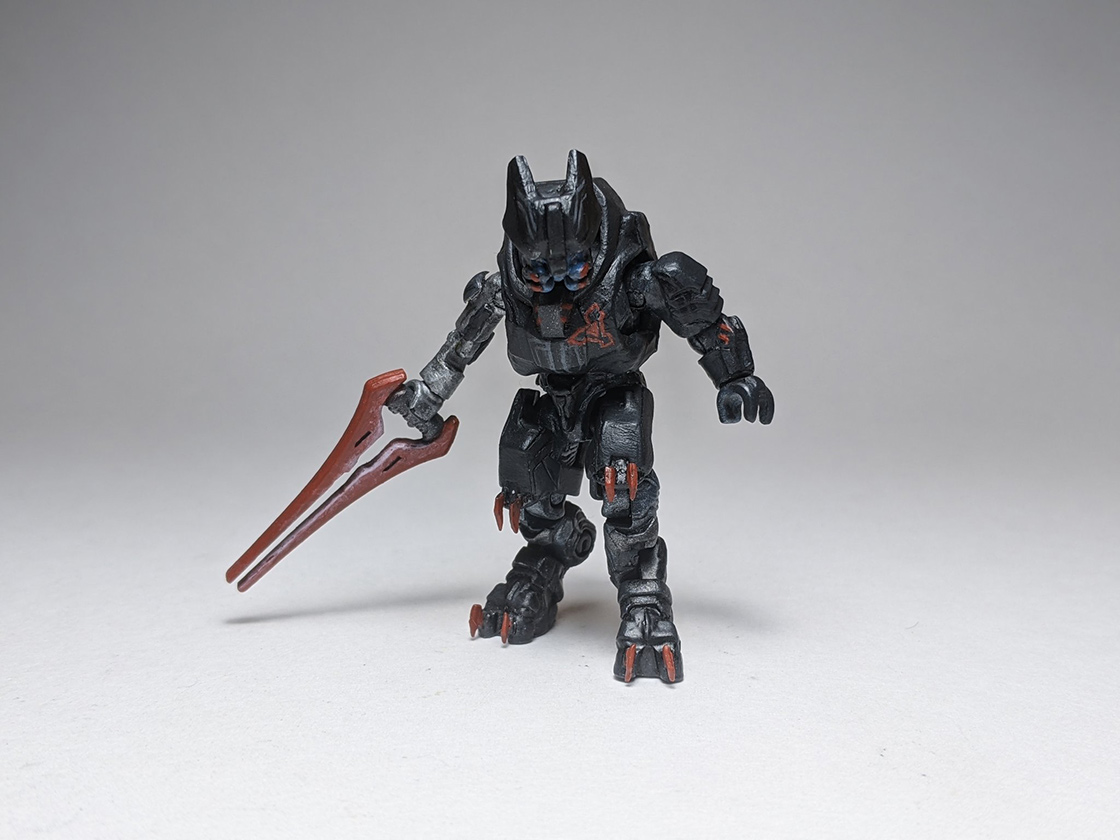 Jega 'Rdomnai, @MixBrixMinifigs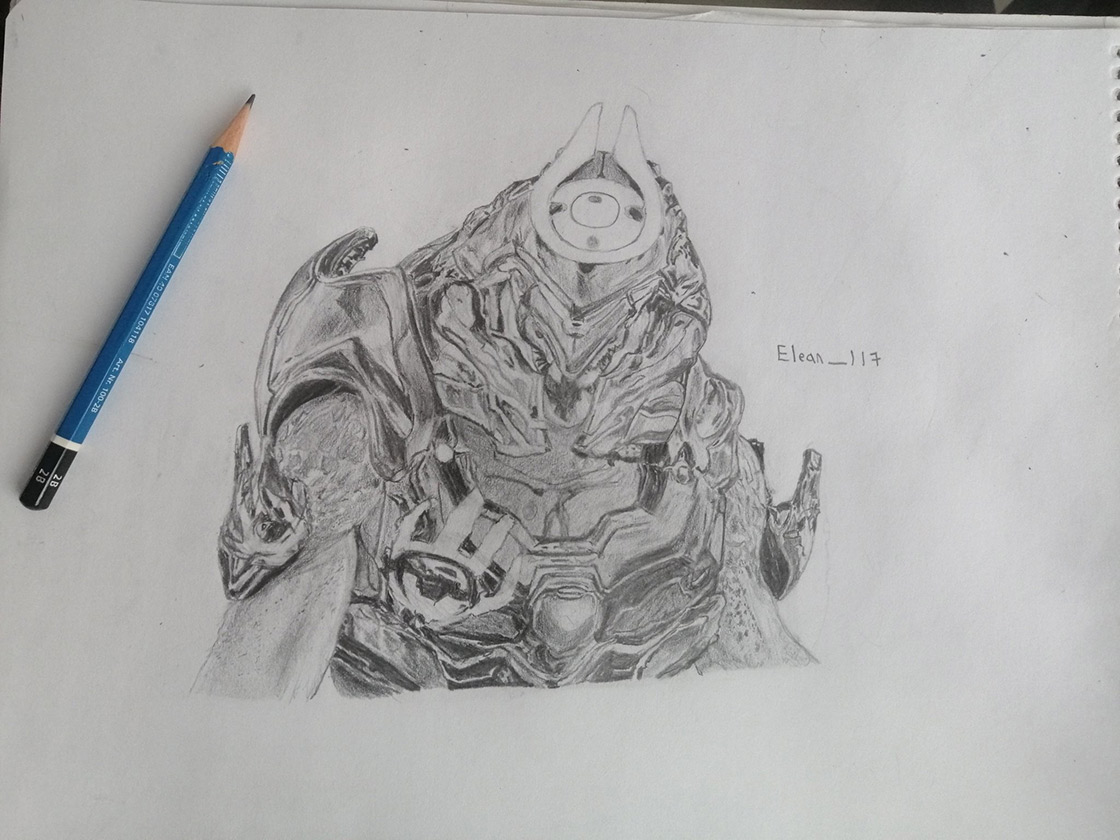 Jul 'Mdama, @EleanEquisde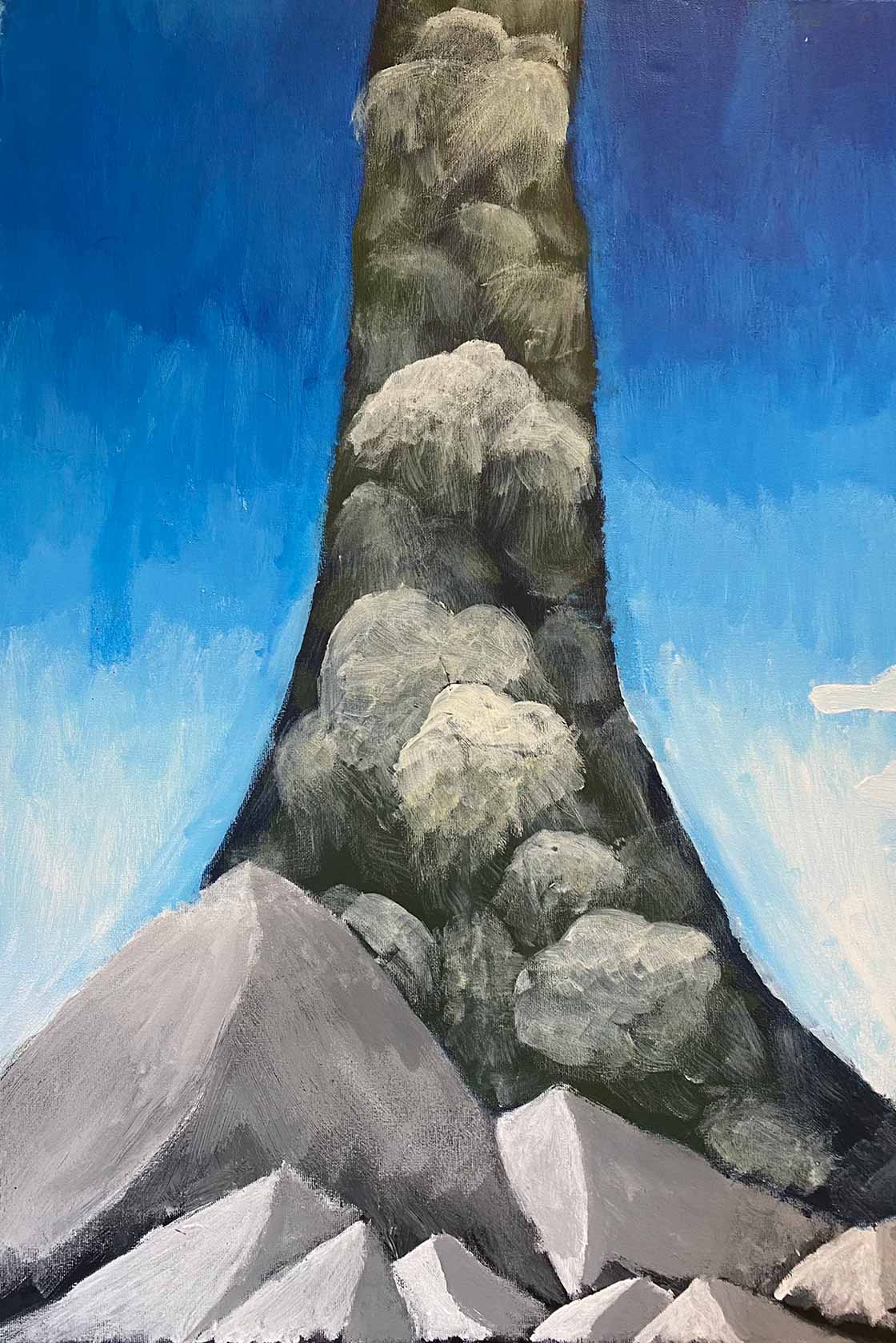 Halo Infininte, @NotRBNOW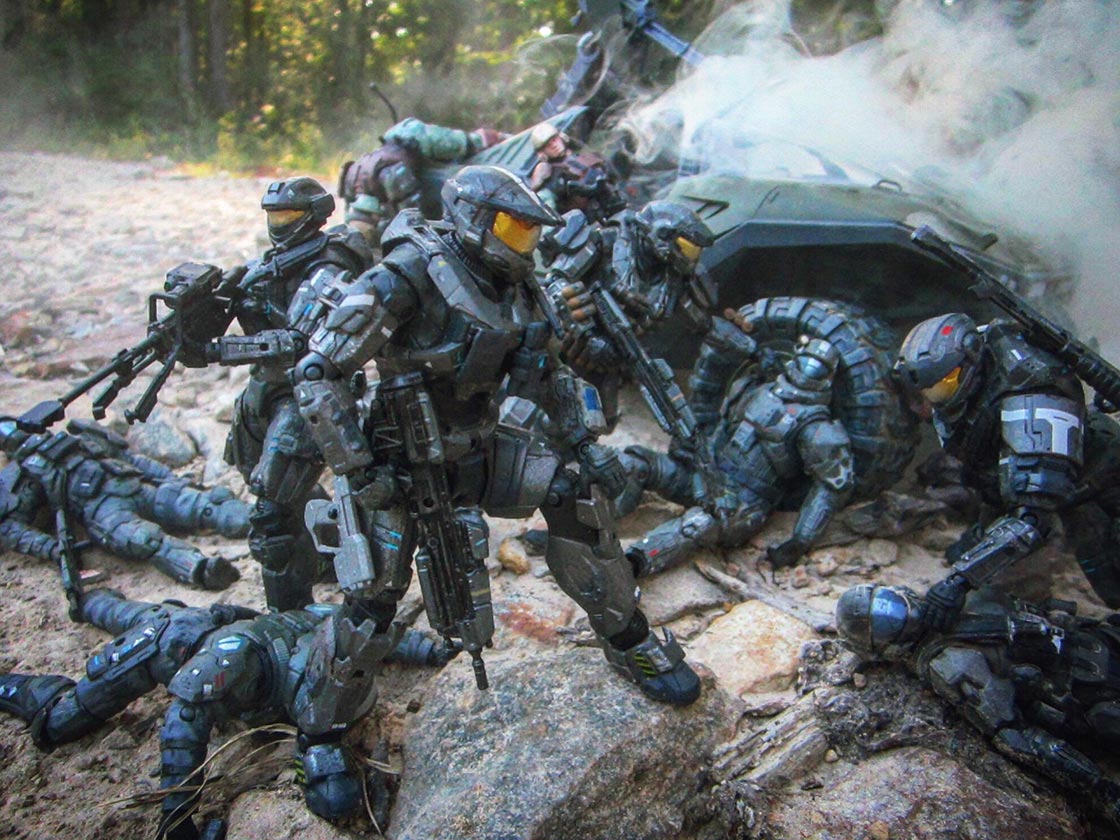 If They Were the Desperate Measures, What Does That Make Us?, /u/dovahkiin0117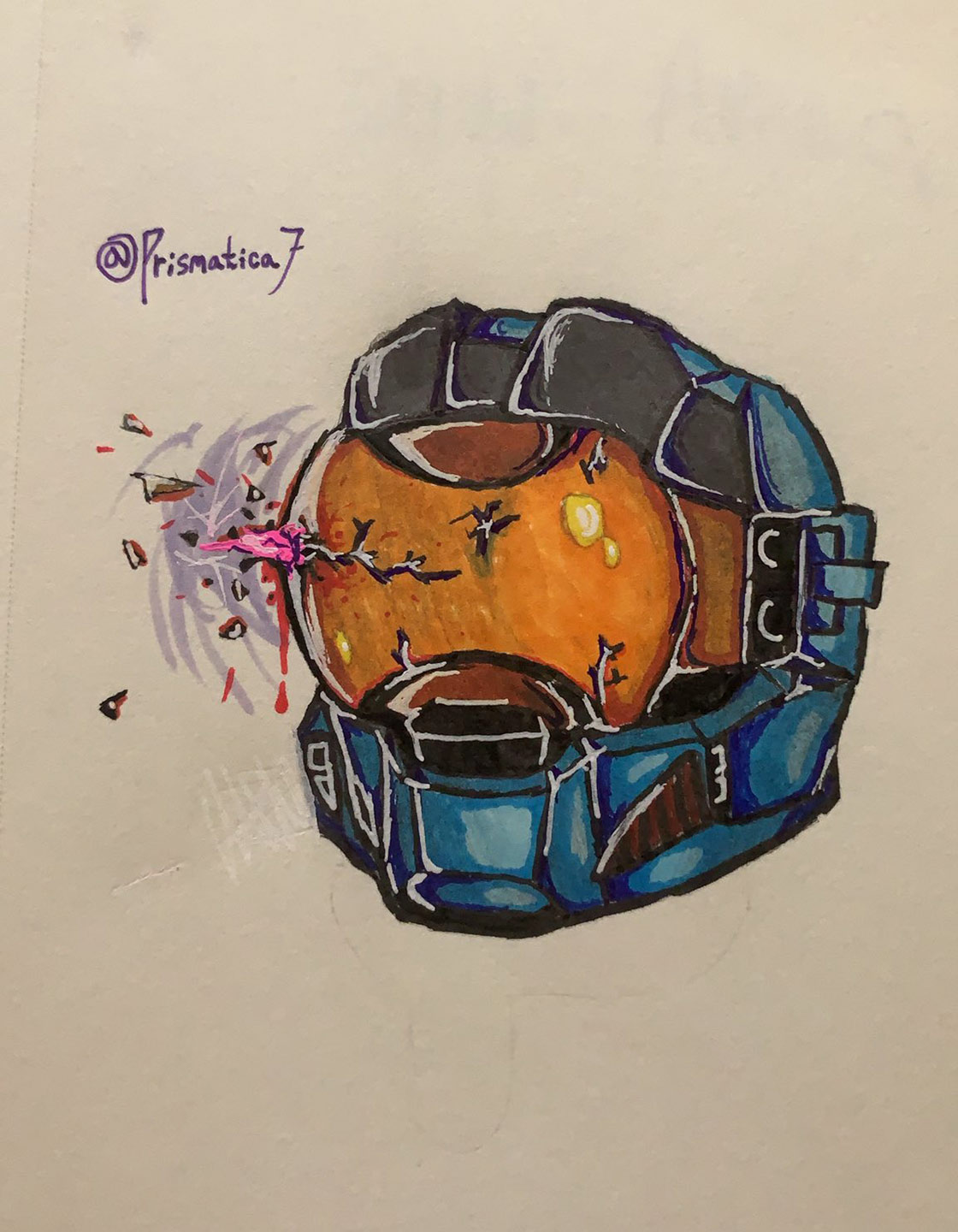 Remember Reach, @prismatica7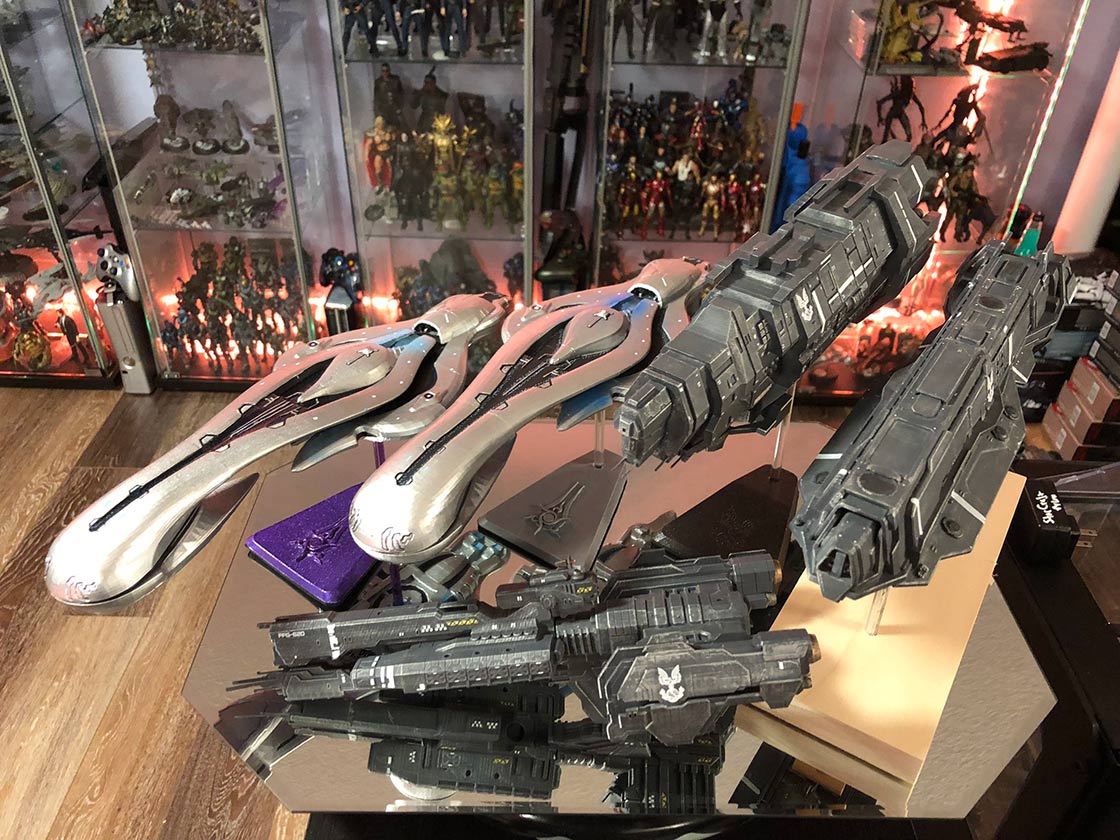 Armada, @GeekToyLove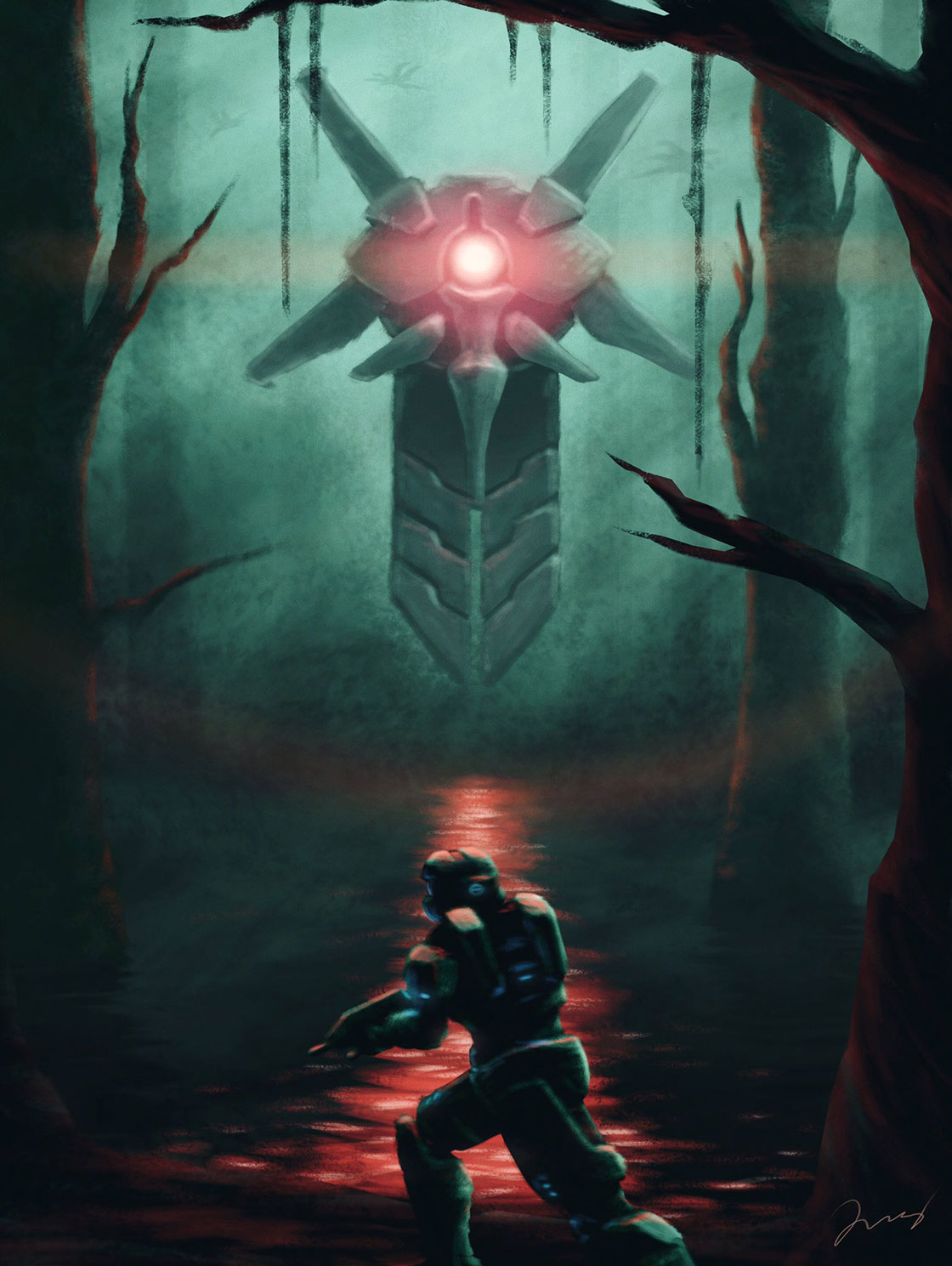 The Guardian, @LuminousCactuz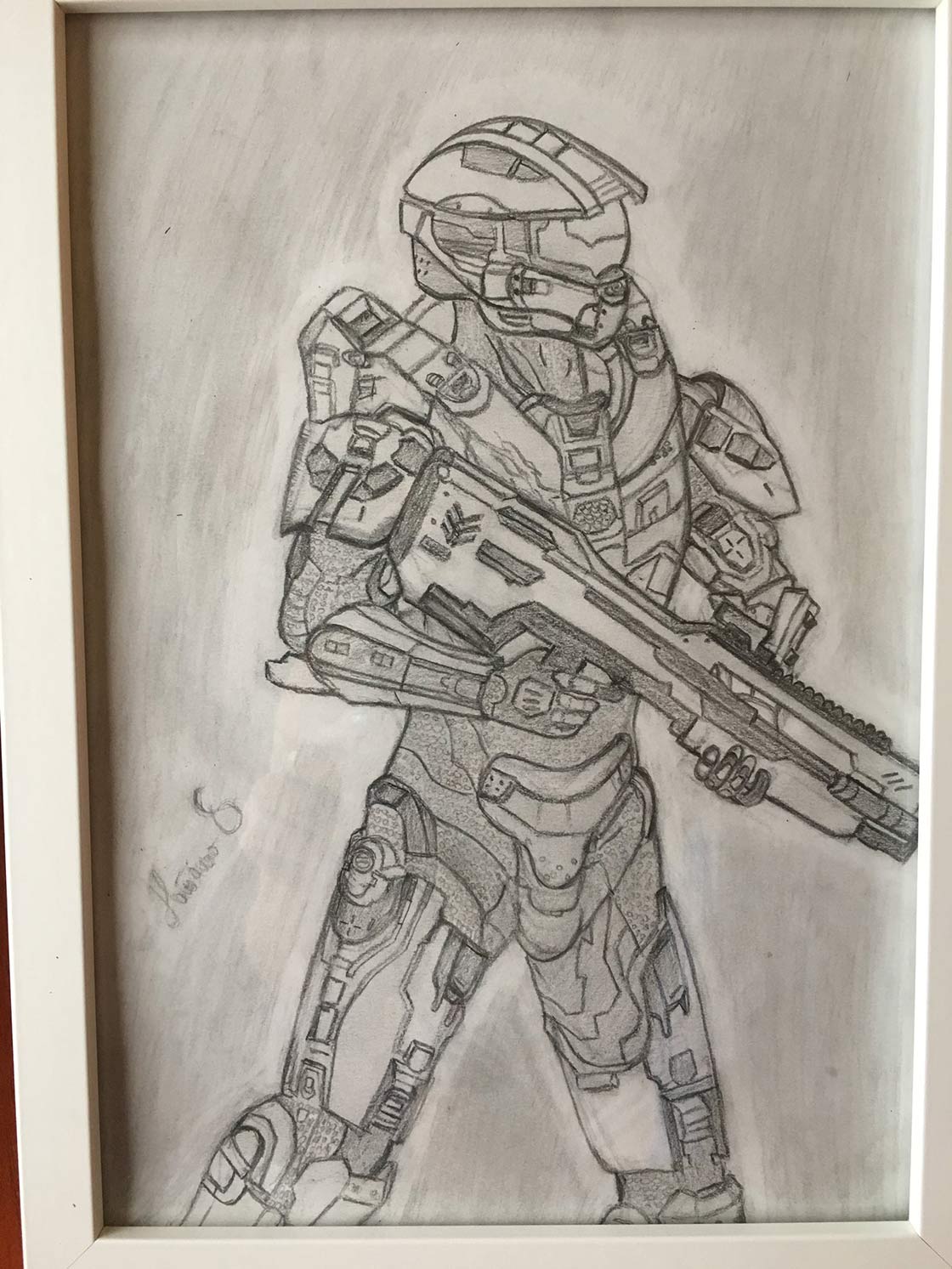 Master Chief, @AylaNahimana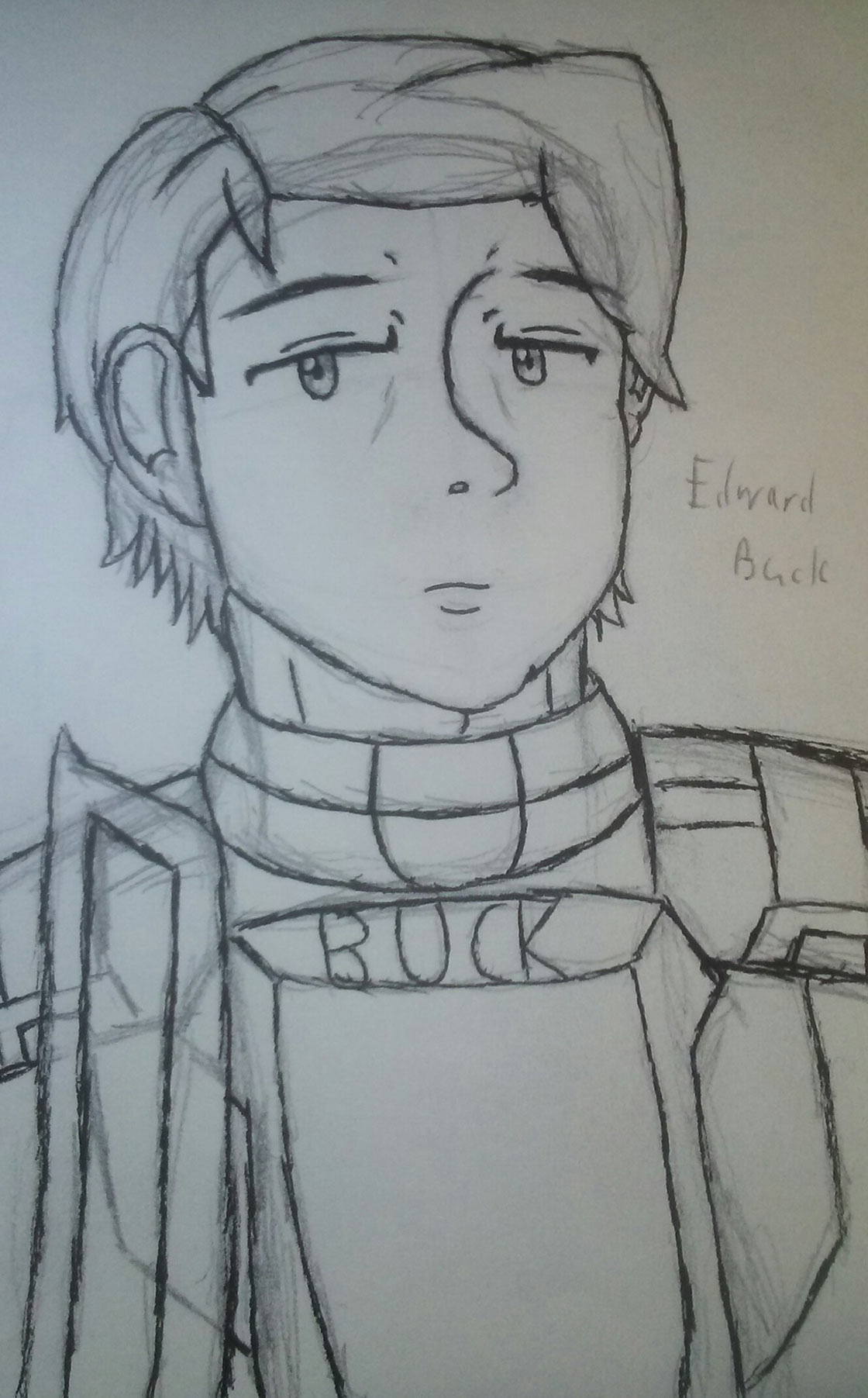 Buck, @343_Protocol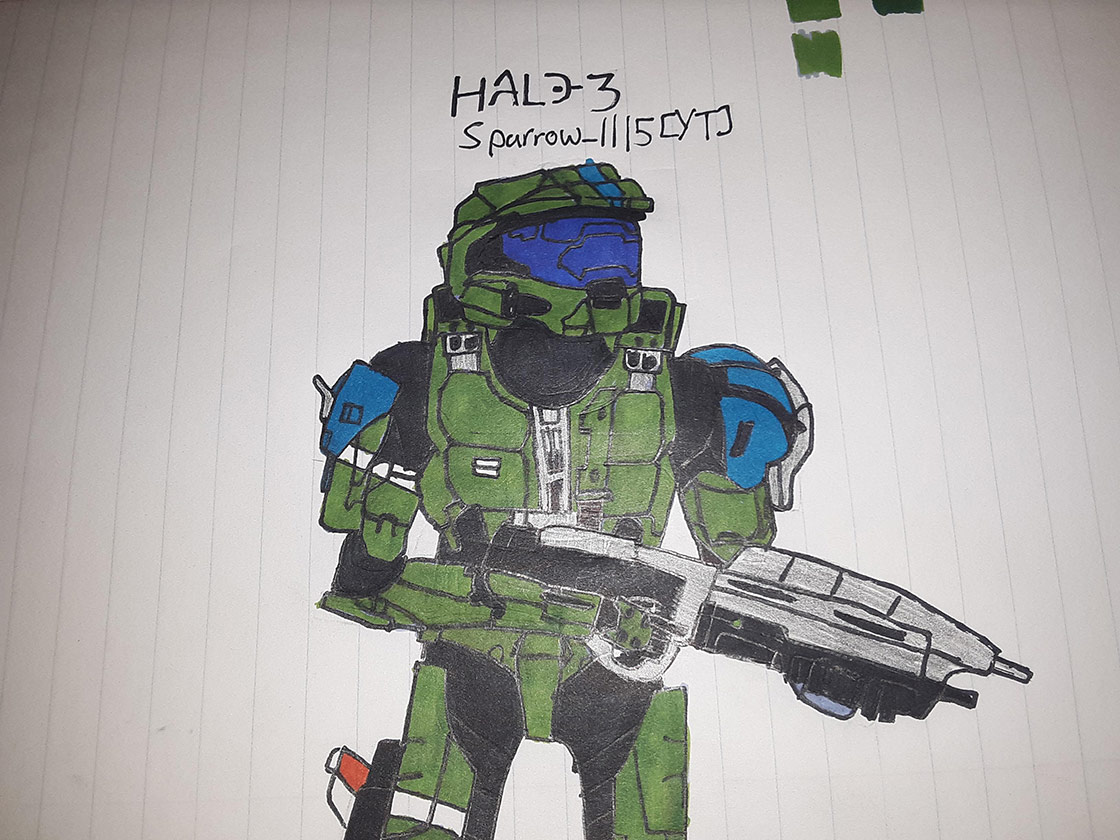 Spartan, /u/Fox_with_a_DC-17
Picture Perfect
Grab your camera, strike a pose, and say cheese! Then add them to the scrapbook to share with others, like these artists did. 📸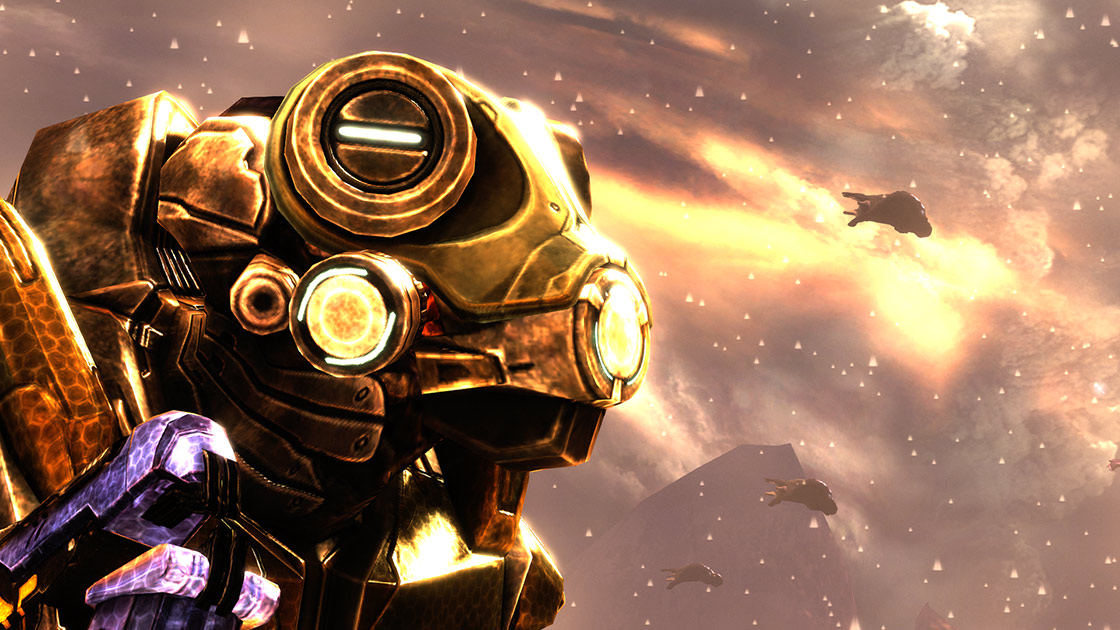 To War, @oSh3Wolfo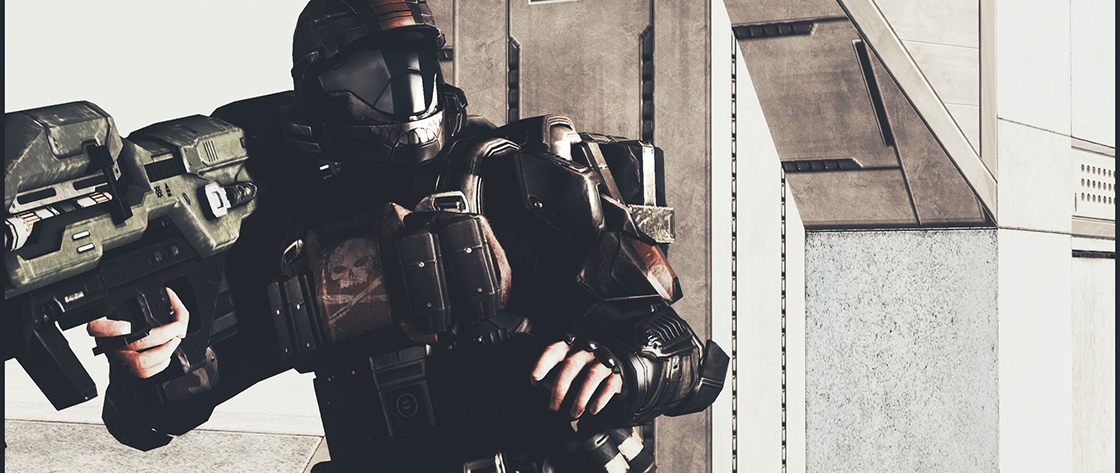 Dutch, @adamc_vp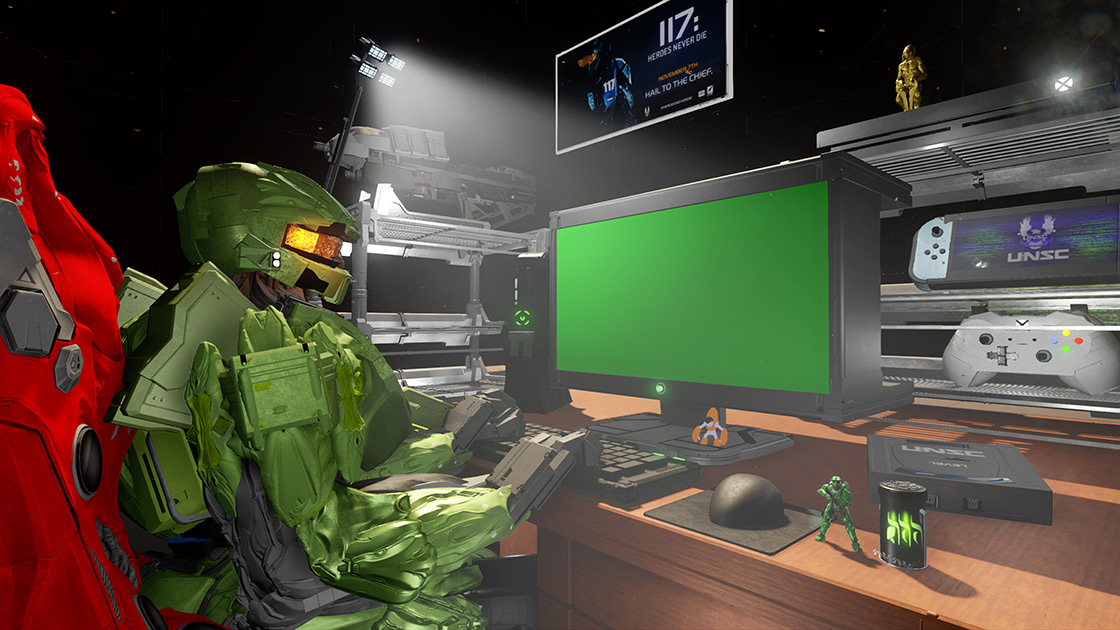 Video Games, @xb1webrider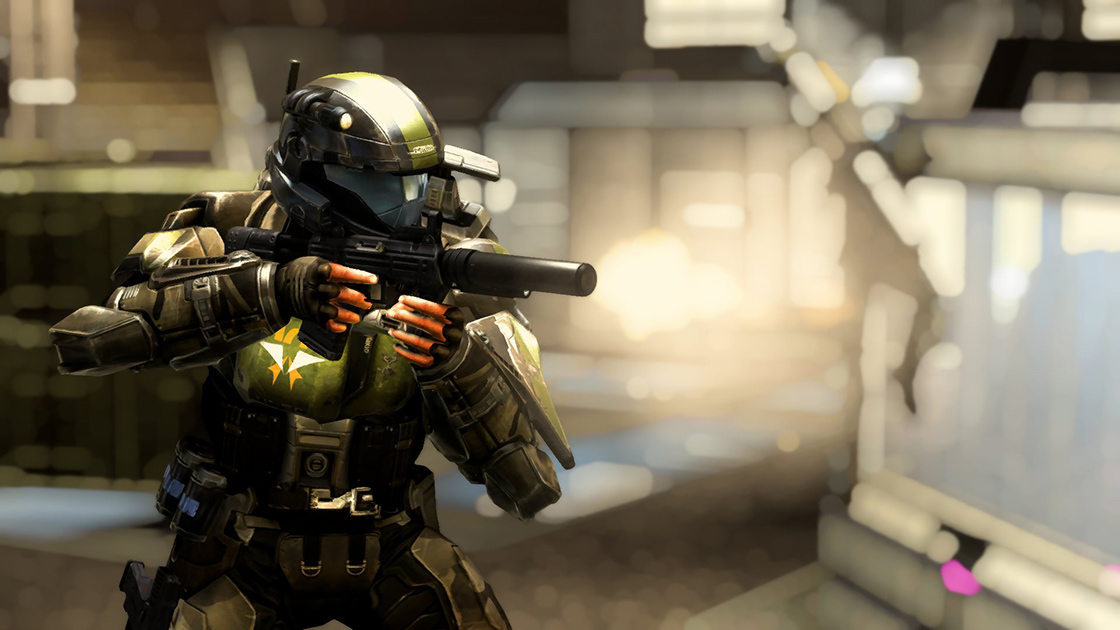 Halo 3: ODST, @S3ONI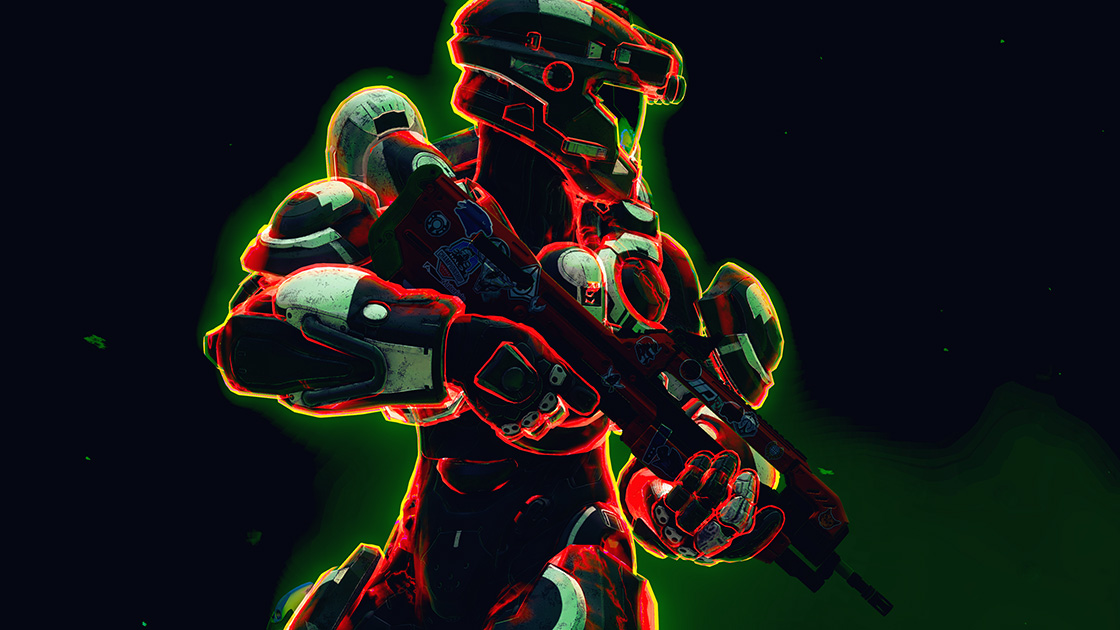 Sacrifice, @Lady_Dyaus
Sweet Rolls
It's October so there is no excuse for not having snacks, there's so many options right now!
Starting off strong with @NickBrickBuilds' LEGO M6G Magnum. Yes, you heard me right. The Halo: Reach magnum is fully built out of building blocks *and* it has a working slide with a removeable magazine. I don't know about you but... I want it.
I want to install this mod on my PC to play @RejectedShotgun's mod purely so I can be a cute little Engineer and float around. In a nutshell, this is Halo 3: ODST and Halo 3 somehow merged together. If you wanted to play ODST customs, but couldn't because, well, ODST doesn't have custom multiplayer, then you definitely want to take a look at this and check it out.
For those of you looking for some fun Halo 5 Forge maps, but with a DOOM twist, @AlexRcreations has just the thing for you. He called this "Slayers Lair" and with the amount of red and lava I see, I'd say it's pretty apt. If you want to download it for yourself, you can grab it from this Halo Waypoint link.
Based after the glassing of Reach (I'd say "spoiler alert" but you've had either 10 years, or almost 1, to play it and I think the statute of limitations on spoilers is long past), The Lost Wolves follows @HaloFollowercom's Jeta Team's adventures. For those that prefer to keep it PG, do note the mild language advisory but otherwise, this is very well done!
If there's one thing that holds true, it's that Blur's work on Halo 2: Anniversary cutscenes is top notch. How do you improve on that? It's tough but creating a dub of the cutscene in your language is always a great thing. I'm so glad @TurnedMeat shared this video created for/by the @HaloEspana community. If you've ever wanted to hear, "I need a weapon." in Spanish, now's your chance.
Petits Fours
Last, but certainly not least, extra treats!
Doodle's Snickers
I don't know how many of you spent any sort of time over on the Animal Crossing subreddit pre-Animal Crossing New Horizons launch so you'll just have to believe me when I say that @SCHMENTS's Froggy Chair is everything. I love this so, so much and immediately shared it to my ACNH friends.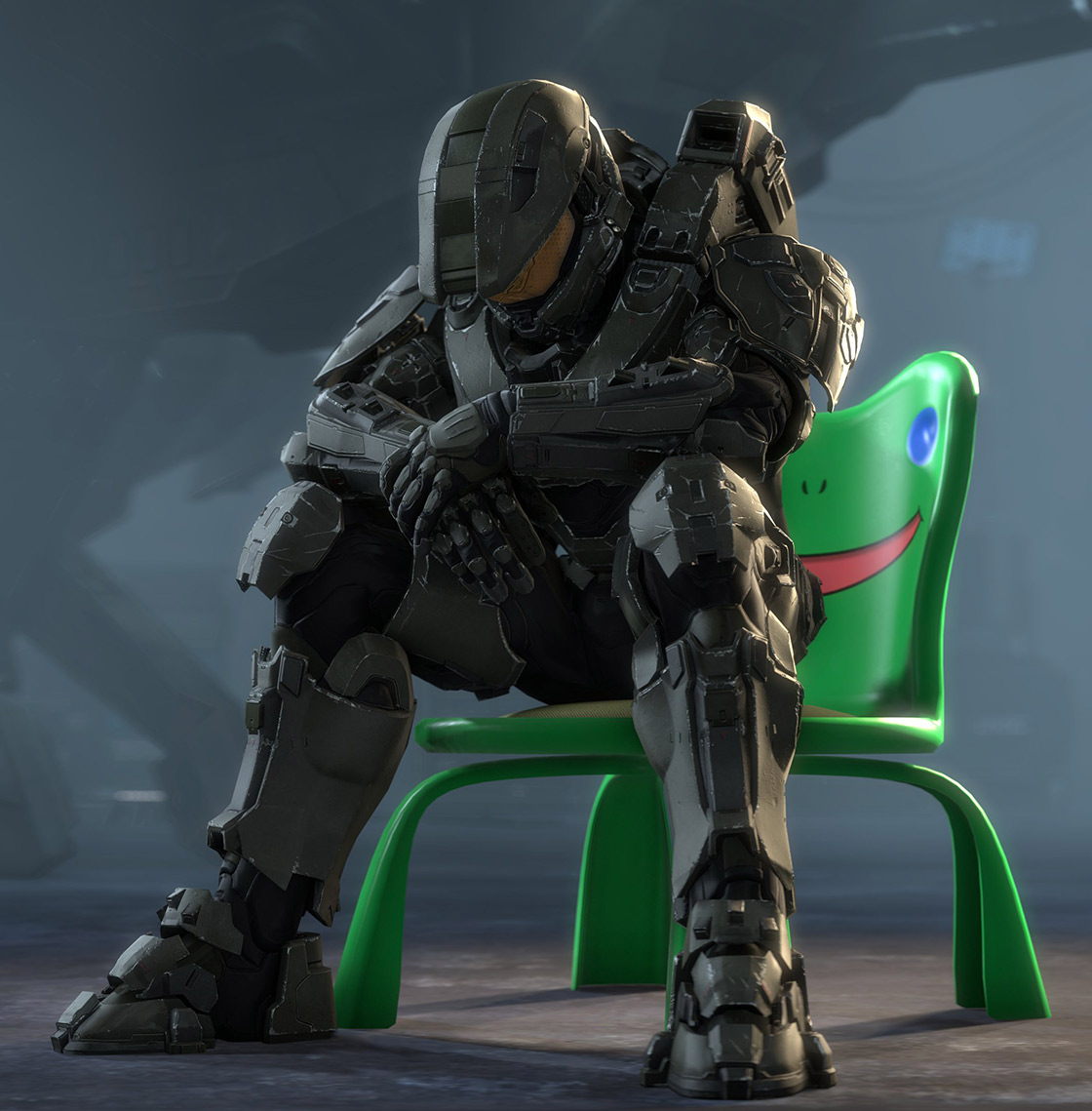 Fin
Wrap it up, put a bow on it, however you want to say it – that's the end of this week's Halo Community Spotlight! The latest form to fill out if your content is in this Spotlight can be found here. Please remember that skins and nameplates are sent out a week after the blog is published so be on the lookout near the end of next week! Also? Bring me all your Halo-related #Inktober content. I have been looking forward to this all year!
Ciao! xx
--Sam