It's Halo: Reach on MCC Xbox multiplayer flighting week (say that 5 times fast) which means we're all pretty busy, but there's always time to sneak in a quick Community Spotlight! At least, that's what I tell myself because, in reality, it's been grabbing content and Photoshopping in between other tasks and today, it's been all about writing while sneaking in other tasks. Gonna be a busy one so let's not dilly-dally around and let's get to it, shall we?
CRÈME DE LA CRÈME
This is an older work by @sgoinard but I had never seen it before and really wanted to share it with everyone. This is just Simon's take on a Chief holding Cortana's chip but it's so different from anything I've seen before, in a good way. I love the personal touch he put on the subjects and the departure from the normal green armor we see. I'm not sure if "ethereal" is the right word I'm looking for, but it's close. If you want to check out the original, here's the link.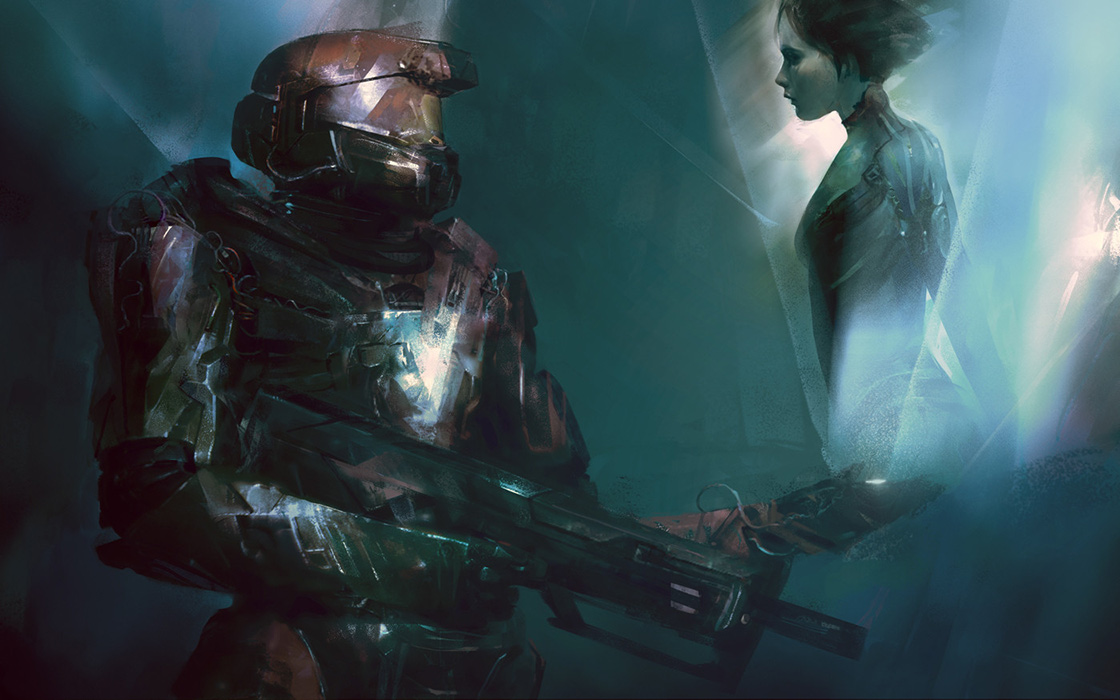 Snack Break
This week's feature is brought to you courtesy of a pianist I found that goes by the handle "Hyper Octave Piano" on YouTube. I can't find any social media for him so if you know who this is, please let me know so I can update this appropriately! He posted his take on the Halo Theme, a la Truth and Reconciliation, 9 months ago and it's only at 241 views. And like, 9 of those are me. We can help him out and bump that up a bit. I hope you all enjoy this one as much as I did!
Snicker's Doodles
I'm not really sure why it took me *checks calendar* ten months (10?! I just got here. Time really does fly when you're having fun!) to think of checking out ArtStation for stuff but I'm trying to make up for lost time, so there's a bunch of things I found there in this week's edition. (Okay I confess! Our Producer Nina is the one that reminded me that ArtStation exists so thank her for the goodness you are about to see.)
I think I've mentioned before that one of my favorite classes I ever took in school was Art History. It was one of the few AP classes my small high school offered and it was easily the best class I ever took because we had an incredible teacher. Why is that relevant? Well, as a result, it means that when I see community art draw inspiration from well known works, it pleases me. @DerGruneMann's Halo: Reach version of Lee Teeter's Reflections is one of the better examples I've seen and this is just so, so good. I've included both the original and the recreation so you can see for yourselves.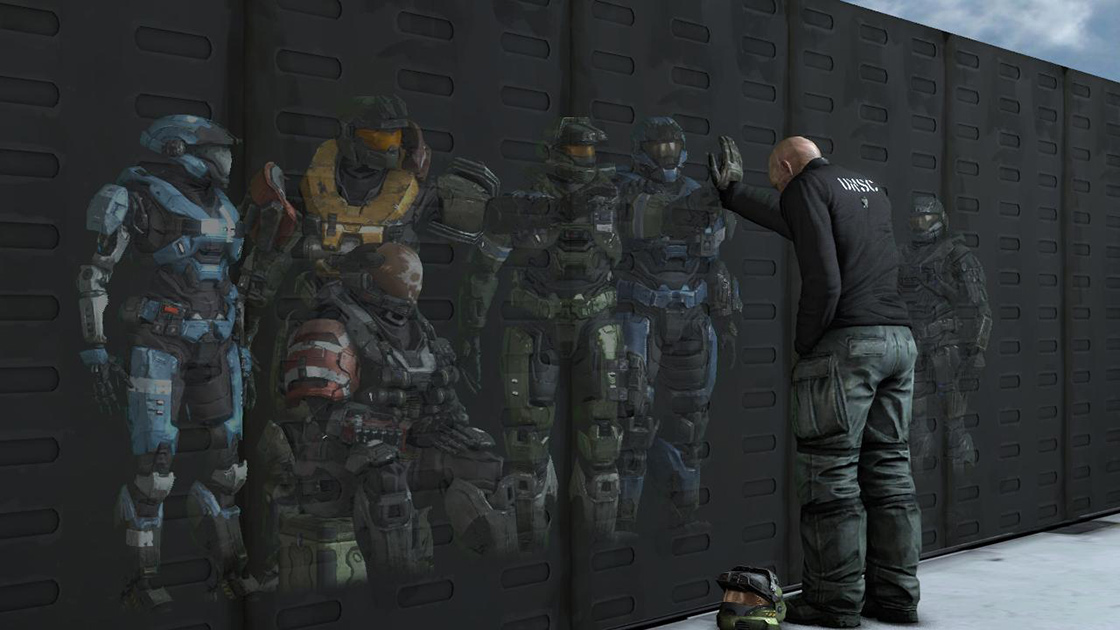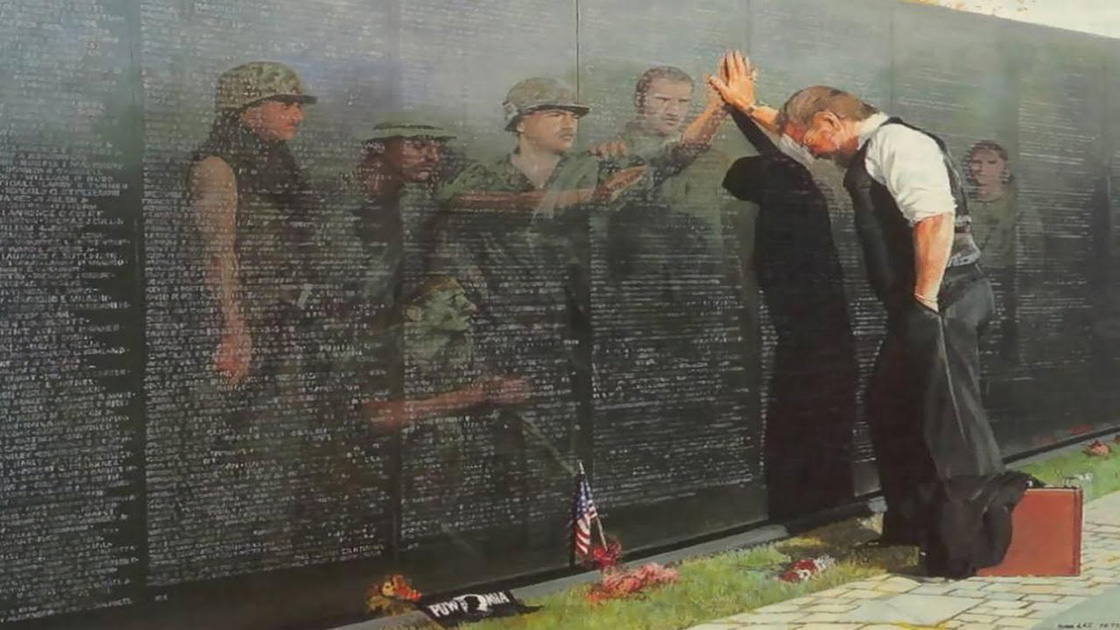 Since stumbling across this one, I've been informed that this was on display somewhere at all Halo: Outpost Discovery locations. Since I didn't attend any of the destinations, this is new to me which means it'll be new to some of you as well! Please enjoy @AleksiBriclot's incredible Master Chief, as found on ArtStation.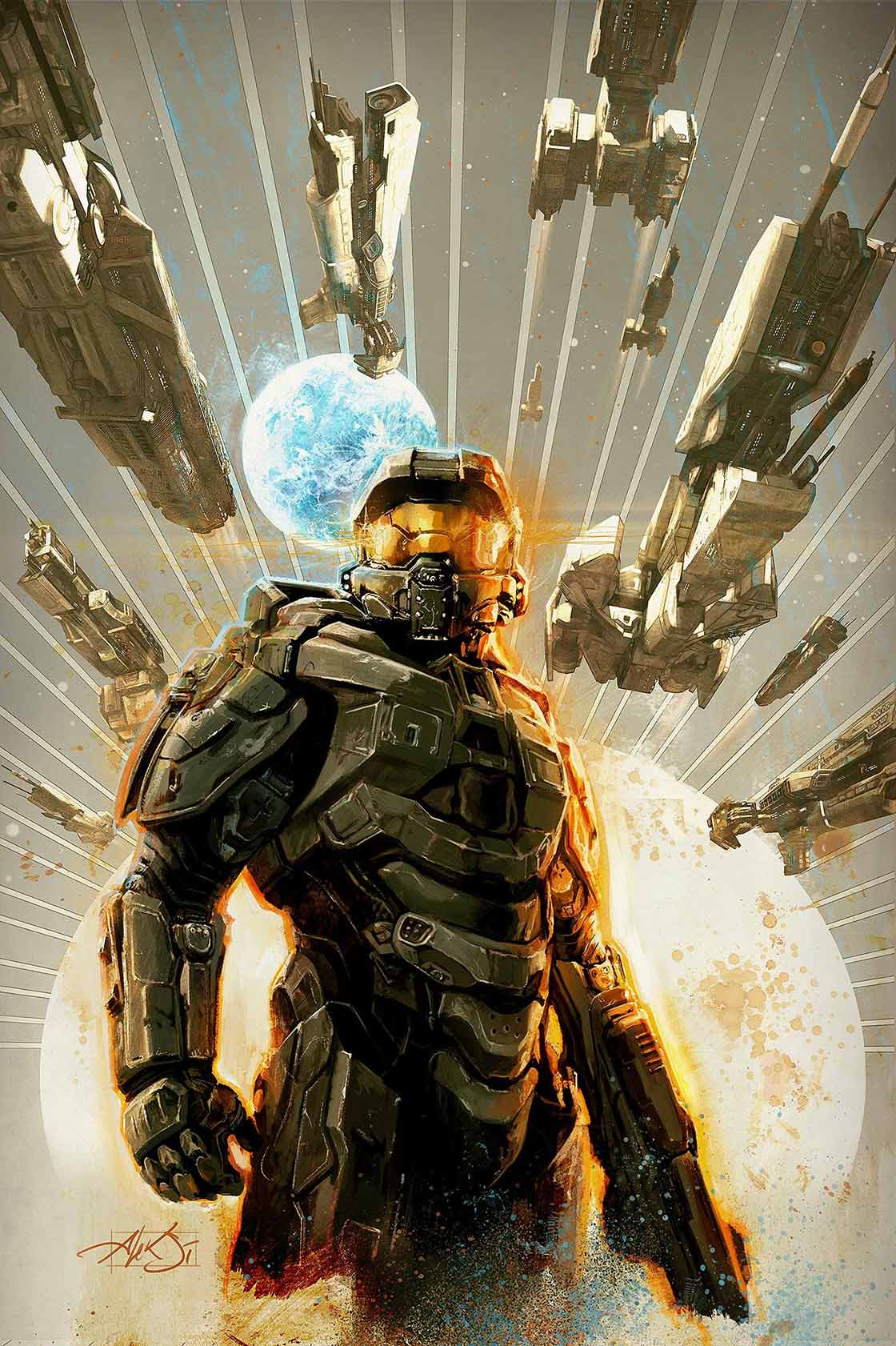 I can honestly say we don't see a lot of Prelate fanart. For some reason, it's a Halo faction that not a lot of people are drawn to but @PedanticAuspice decided to tackle one and it looks great! Well done.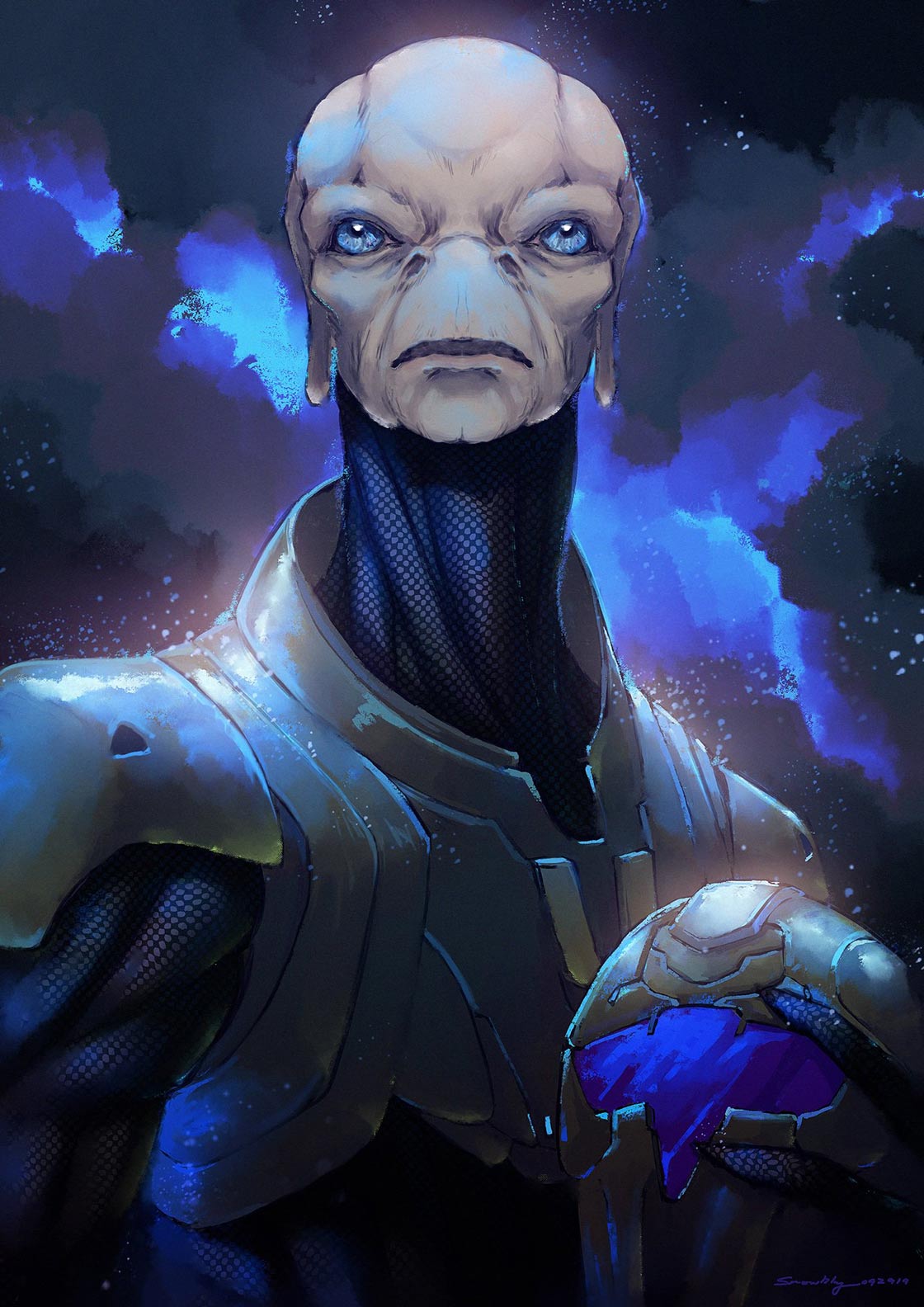 We've seen some of @LuminousCactuz's helmets before but now we can see them all in one place! If you missed the Master Chief through the ages, they're here along with some ODST and Noble Team helmets.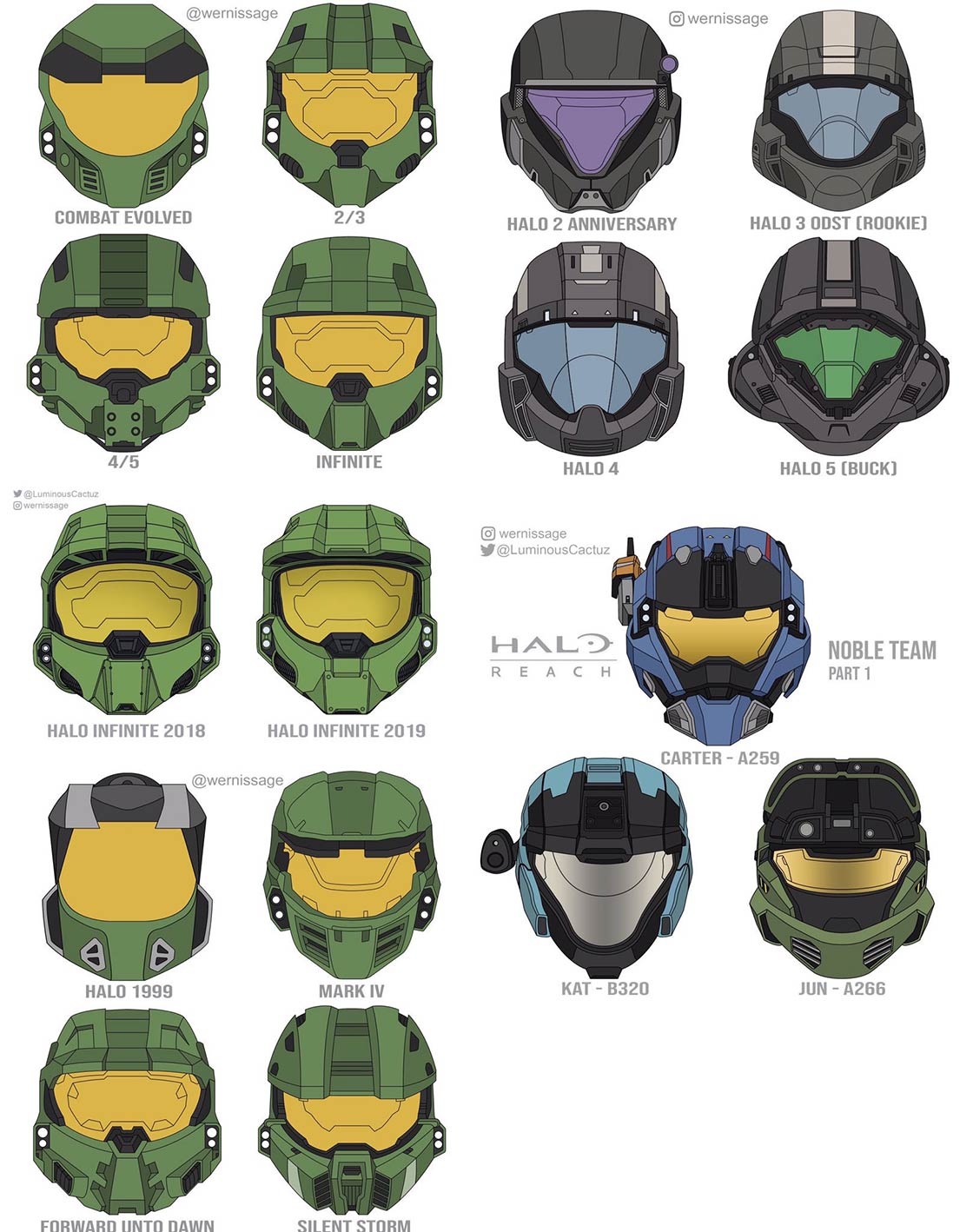 If you like neon ODSTs and Marines, check out @TheCountofS' work. Looks like the Marine is more of a casual dress kind of guy, judging by the cutoff sleeves.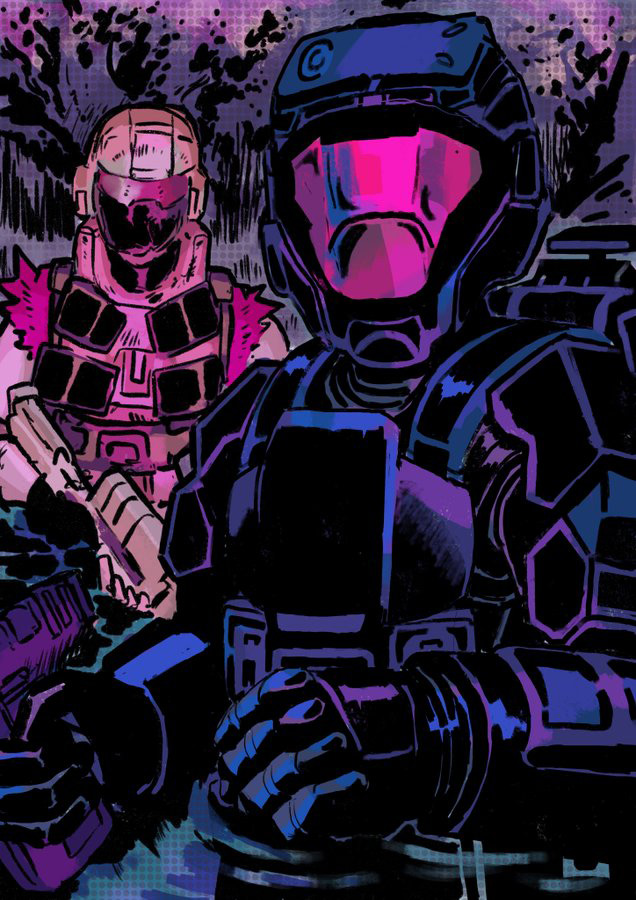 I love speedpaint videos. There's something mesmerizing and soothing about them, somehow. I'm a little bummed that @Anonamos_701 didn't include a video with the final product but the Spartan looks awesome. Maybe we'll get that video some day...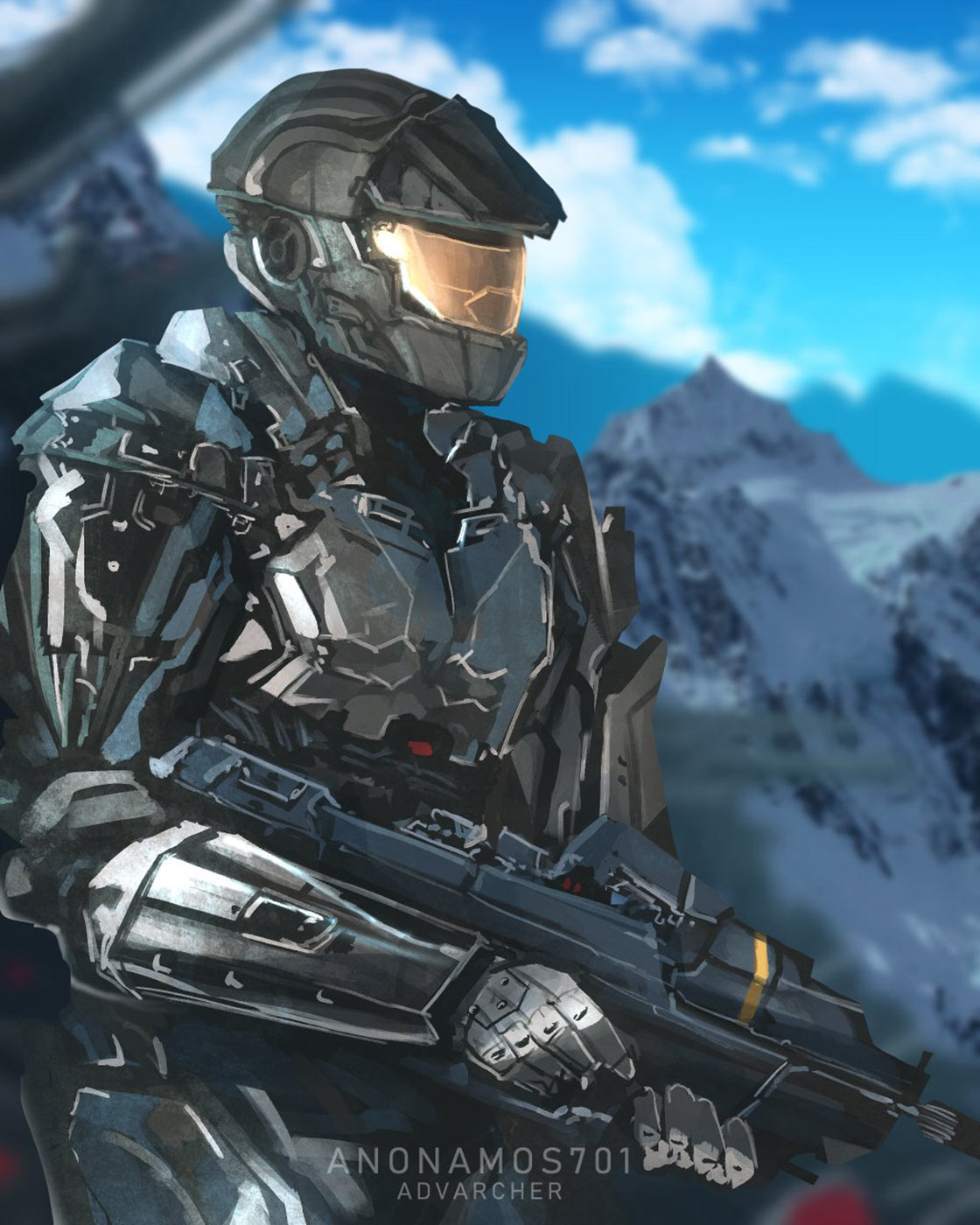 In case you missed it, both Halo 3 and Halo 3: ODST celebrated birthdays recently. It looks like @zrmbe didn't forget and made this tribute to both using SFM. He calls it, "Glacier Dispatch."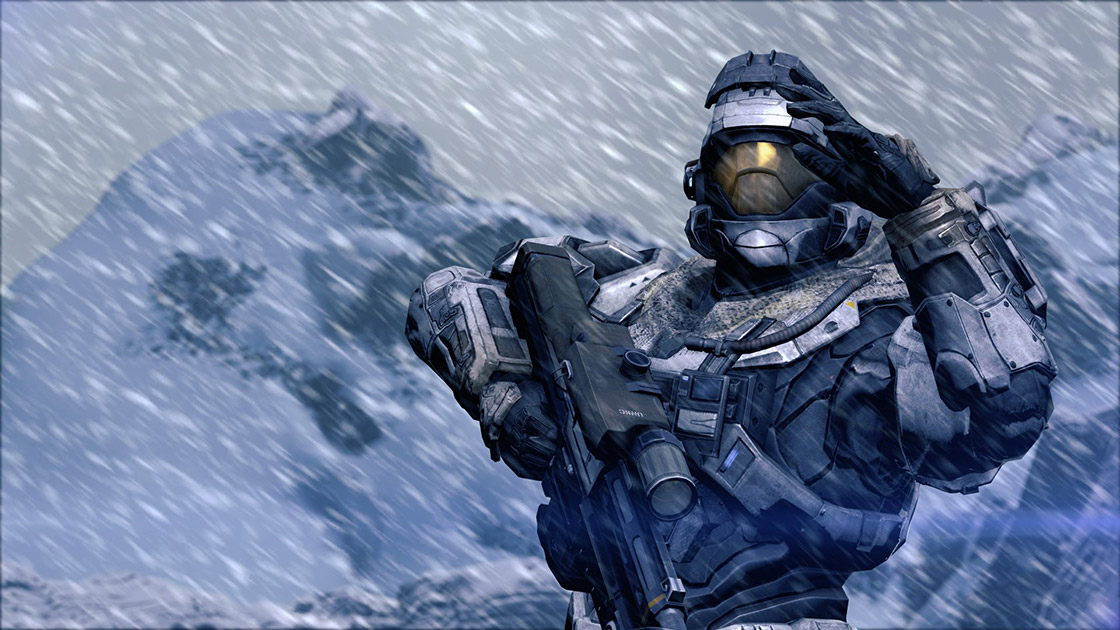 Speaking of birthdays...@HFR_SpartanFred is also celebrating ODST's birthday with this adorable Grunt. He's even wearing a party hat while dancing in confetti, what's not to love?! If you want to be able to color in your own Grunt, you can grab yourself a copy of the Halo Coloring Book right here. (I totally am adding this to my Christmas list!)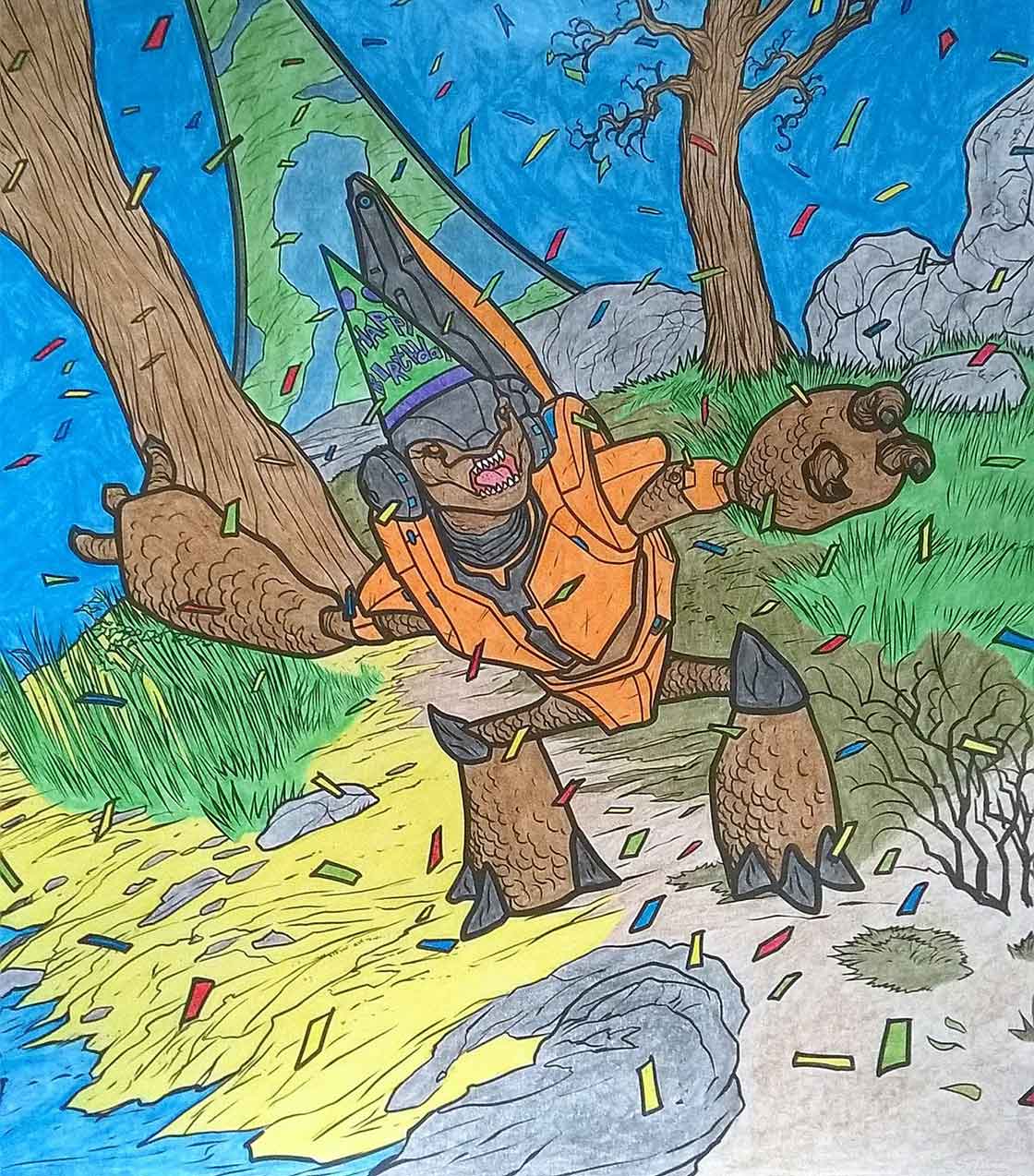 While this isn't strictly Halo, Master Chief is pretty synonymous with Xbox, especially the original Xbox, so I'm calling this close enough. @DefShogun has made some of these mini compilations of consoles and characters they're known for and they're all pretty great. Be sure to check out the rest of his collection!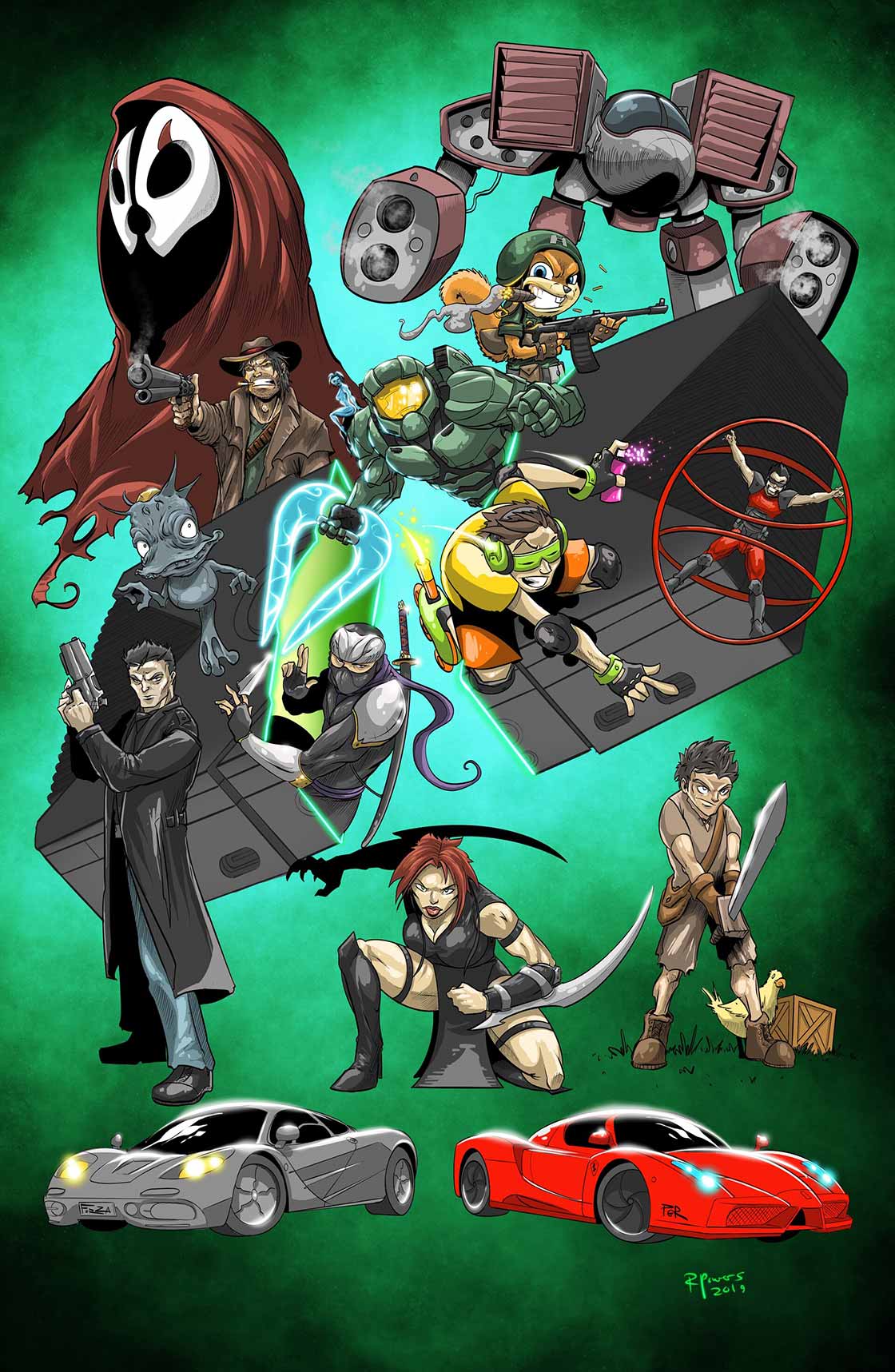 I love seeing how people make magic using mediums like colored pencils. Check out the visor and color blending by /u/DantheactualMan17 on his Master Chief sketch. The blue background makes it feel like Chief is glowing.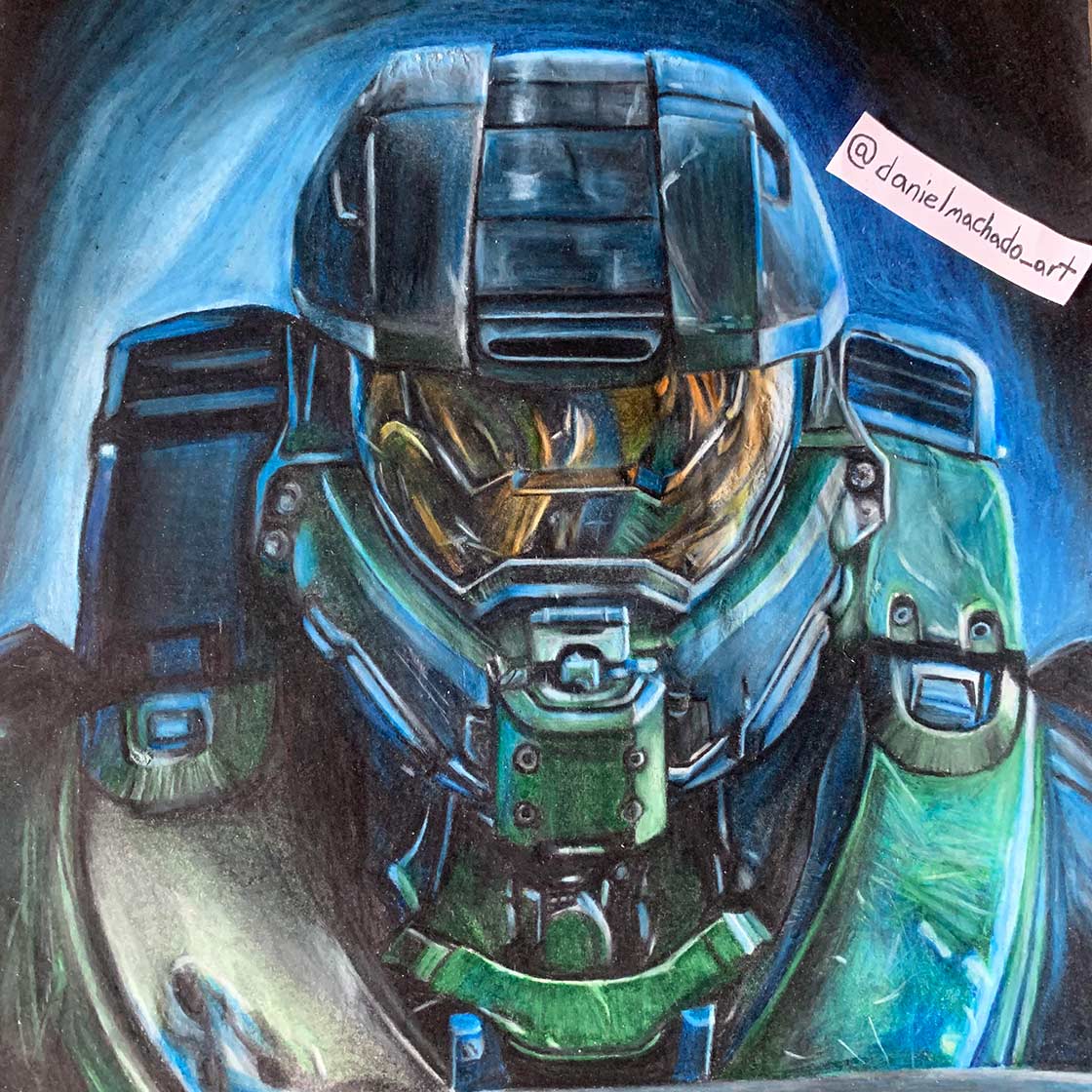 You know what else is blue and glows? I mean, other than the biolumiscent beach in the Maldives, naturally. Anyway, if you guessed Cortana, you're wrong.The correct answer here was, "Engineers." Don't tell me you forgot the pretty glow that the Huragok give off. Nicolas Chacon's Huragok is so adorable, I want to hug him.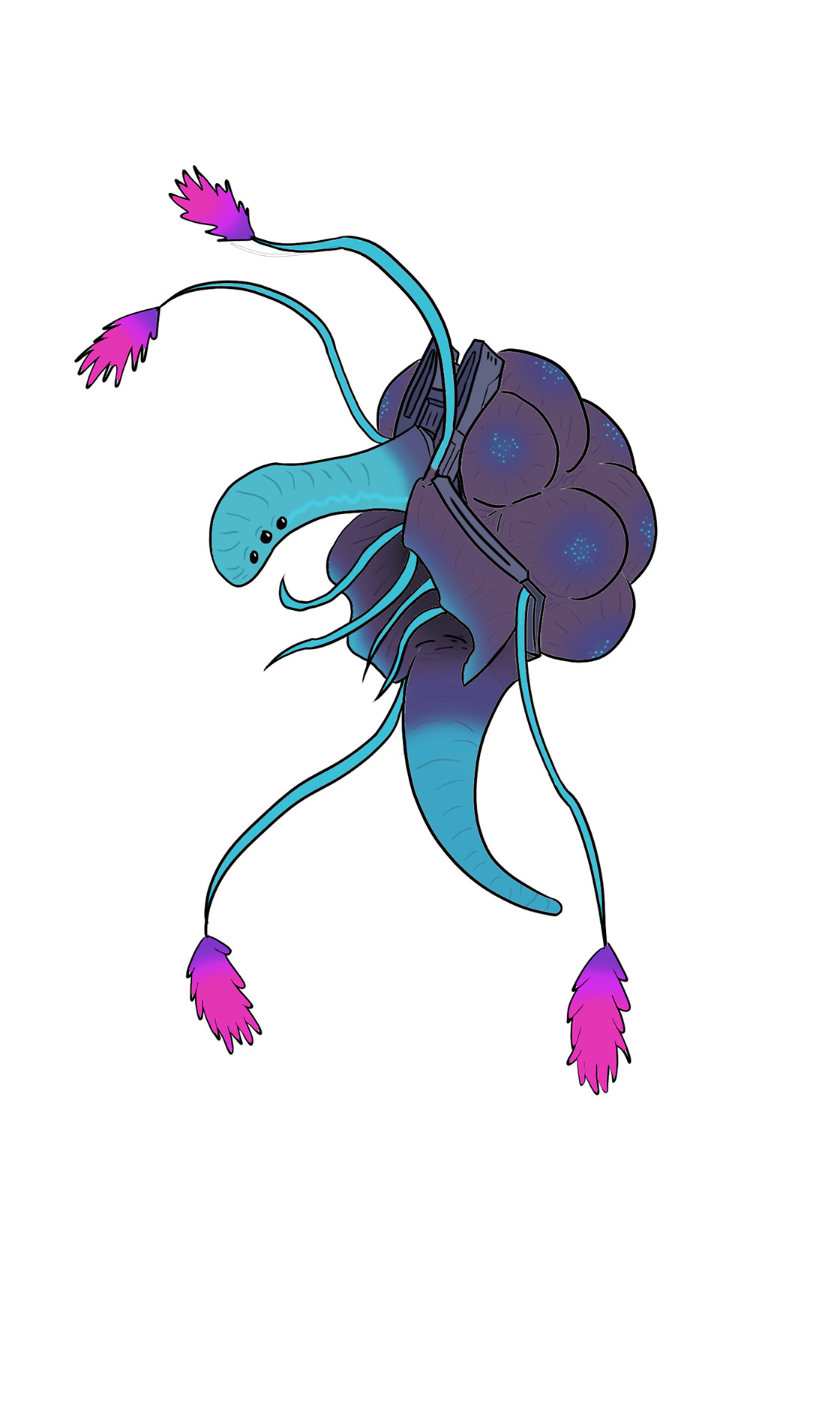 Alright so "Cortana" wasn't *entirely* wrong, I just wanted to be tricky. @VivaLaJam26's version of Cortana is blue and glow-y so those of you who named Chief's favorite AI were also right.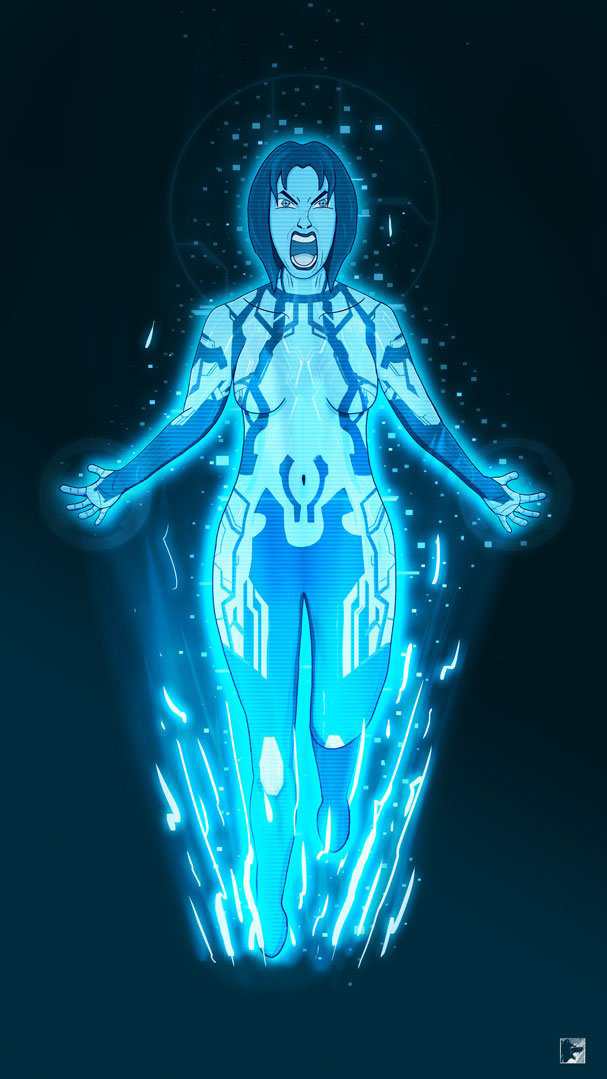 There's a lot of Master Chief this week, including @kamidahobo's digital painting of him, inspired by the novels The Fall of Reach, The Flood, and First Strike. I love John's look here and the subtle rolling hills and the distinctive ring. This is simply lovely.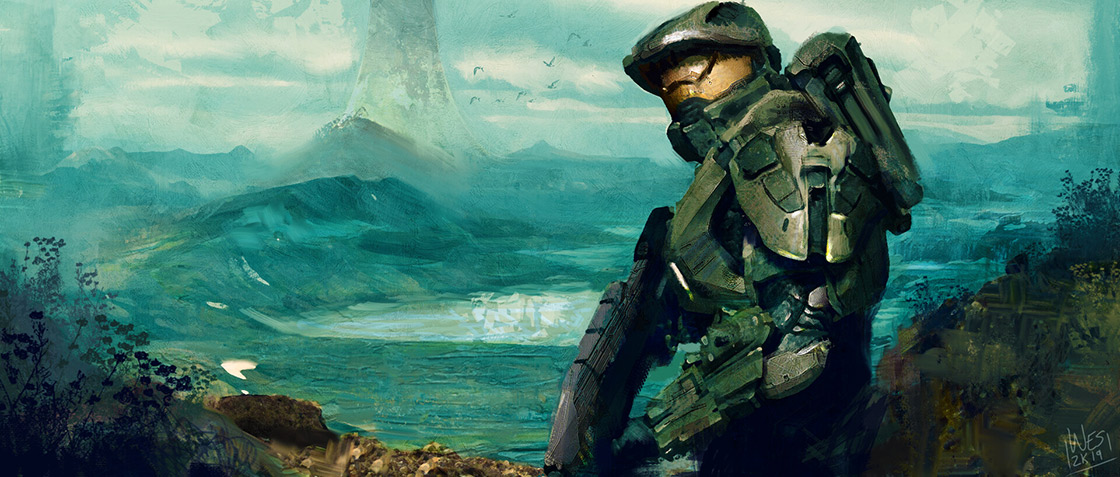 You might recognize what Jude Hinton, aka @hyper_hunter599xx on Instagram, used for inspiration. If not, well, you should go watch our 2018 E3 trailer and be excited when Chief steps into the frame. I really love the visor detail here and I'm glad this was brought to my attention!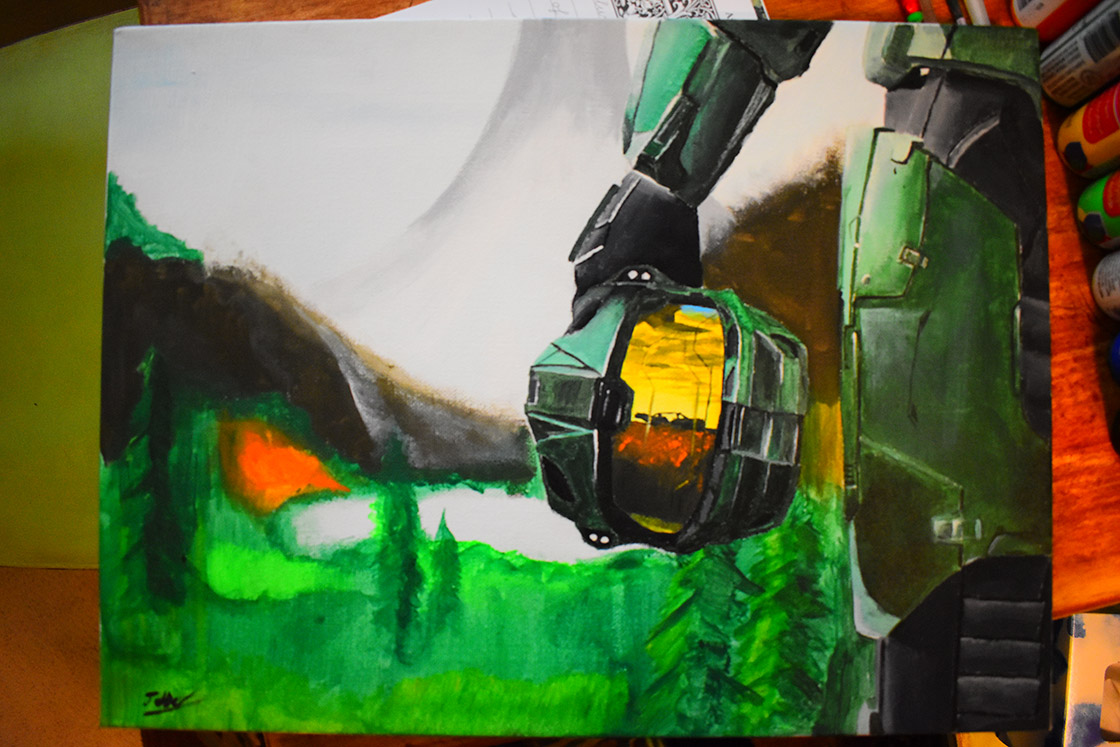 I know you all have been dying for some Master Chief so check out @AmberAkArt's submission! What I love here is that she's included a couple progress snips showing how it all comes together.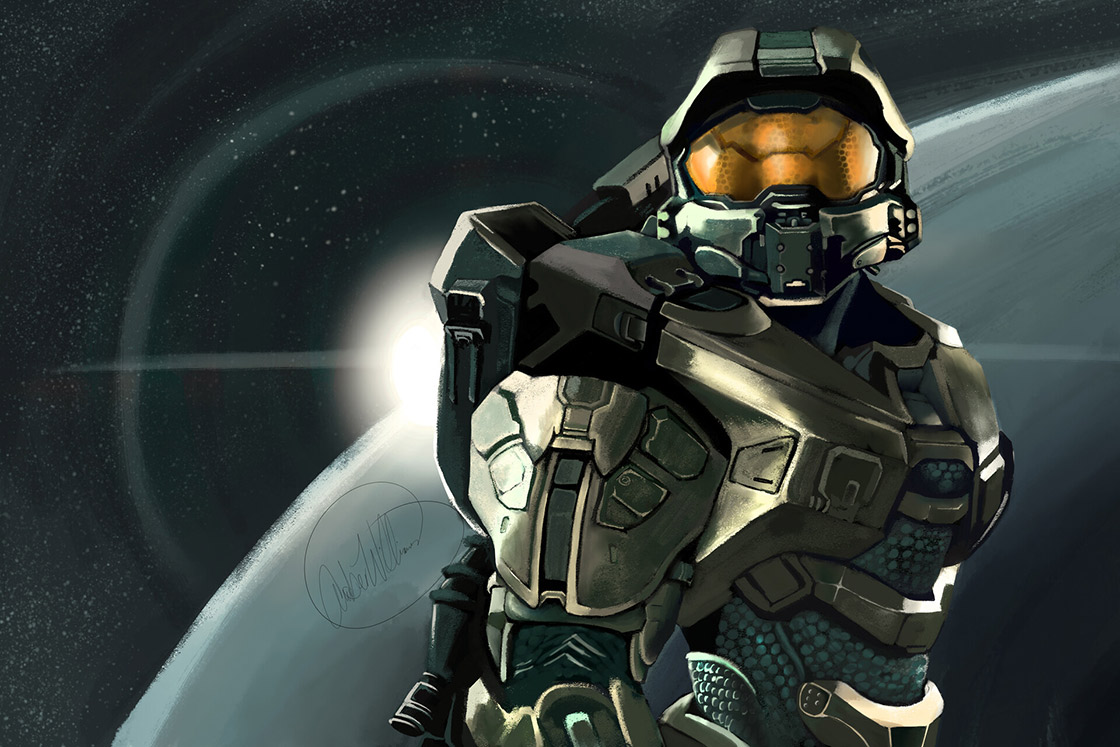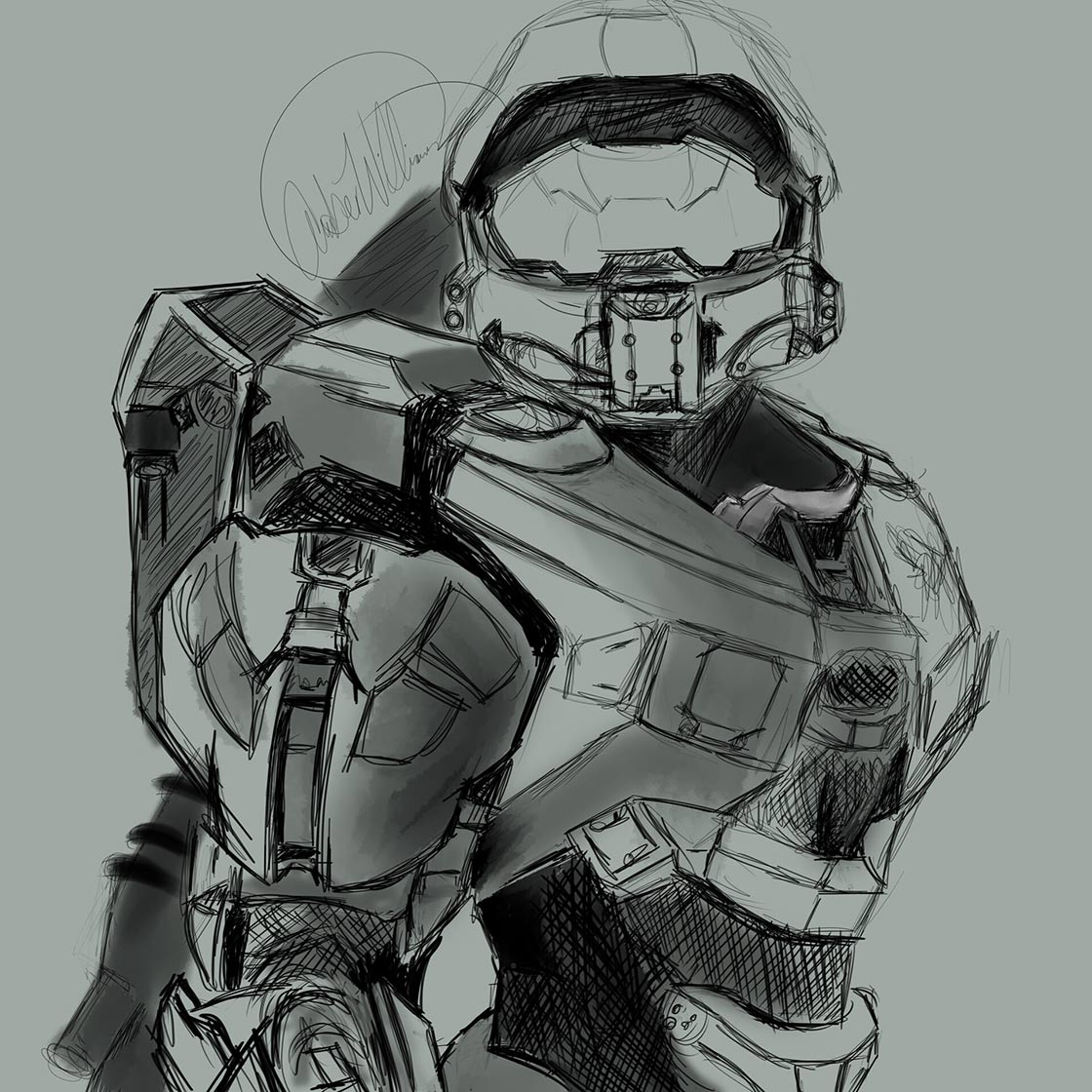 And I'm freeeee, free fallin'! 🎶🎵 This song is stuck in my head because that's totally the sense I get from @Didacte219's SFM art here. Bonus points for the FOTUS armor too!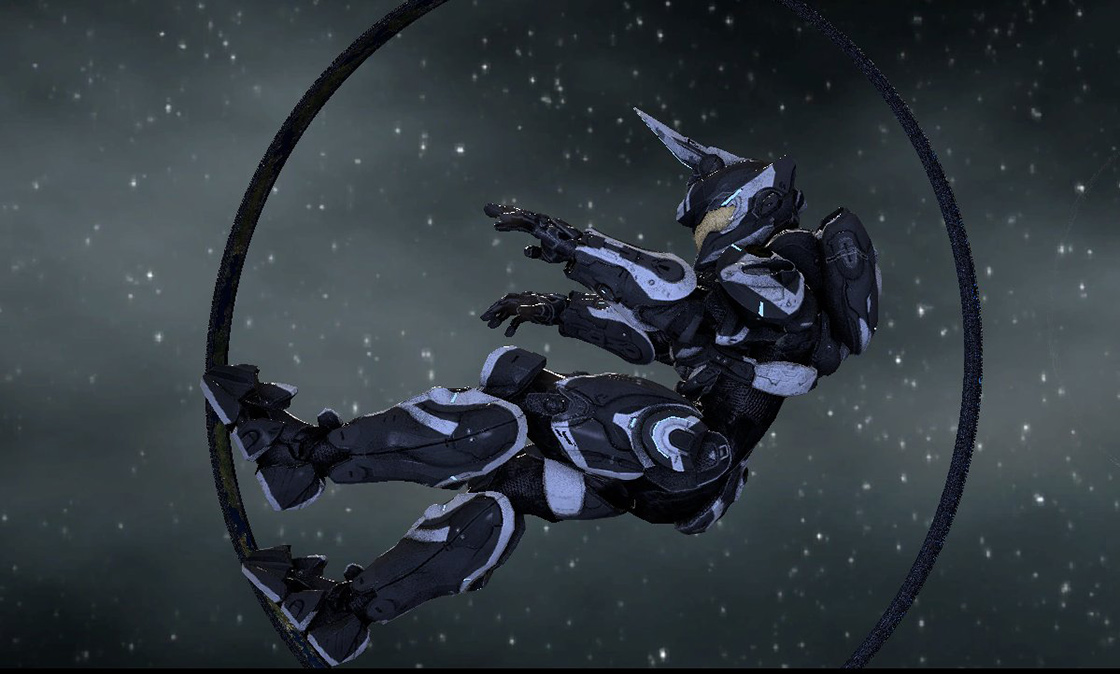 Half Baked
I don't think I realized that "Inktober" was a thing before, but I also wasn't really looking for a lot of artwork before so I guess that makes sense. I've seen a couple Halo ones pop-up and what better place to show them off than than the hand doodled section?
What better way to kick off your month of daily art than with the Halo ring itself? @Tyvan_the_tulan agrees and did just that! It's super simple and super clean. I like it!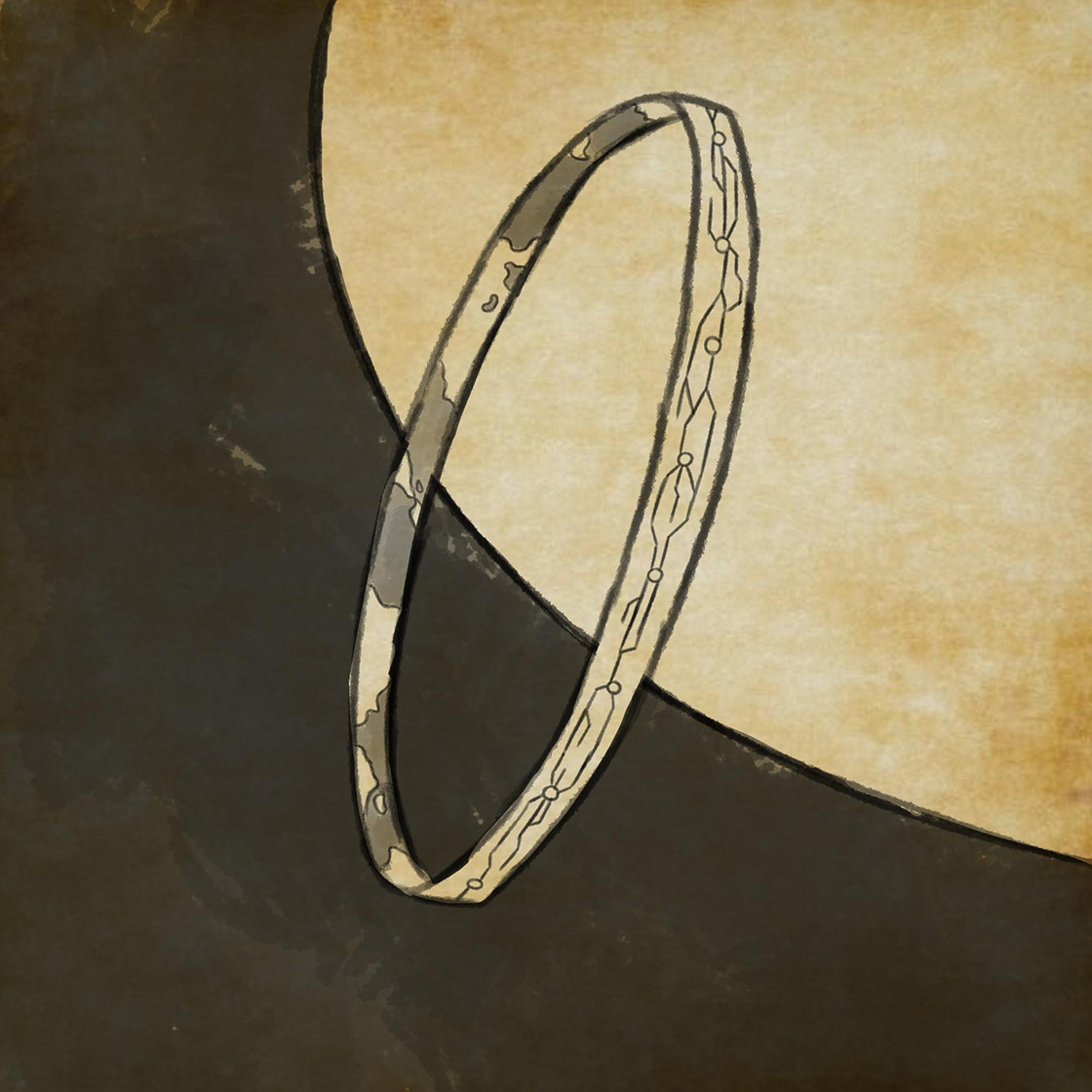 I'm pretty sure everything @wani641 does is somehow adorable, even when it involves Elites. Turns out that letting Chief and Cortana pet an alpaca is no exception. Look how cute this is! Also, it might just be me but I can't help but think of the Despicable Me fluffy gif when I look at this.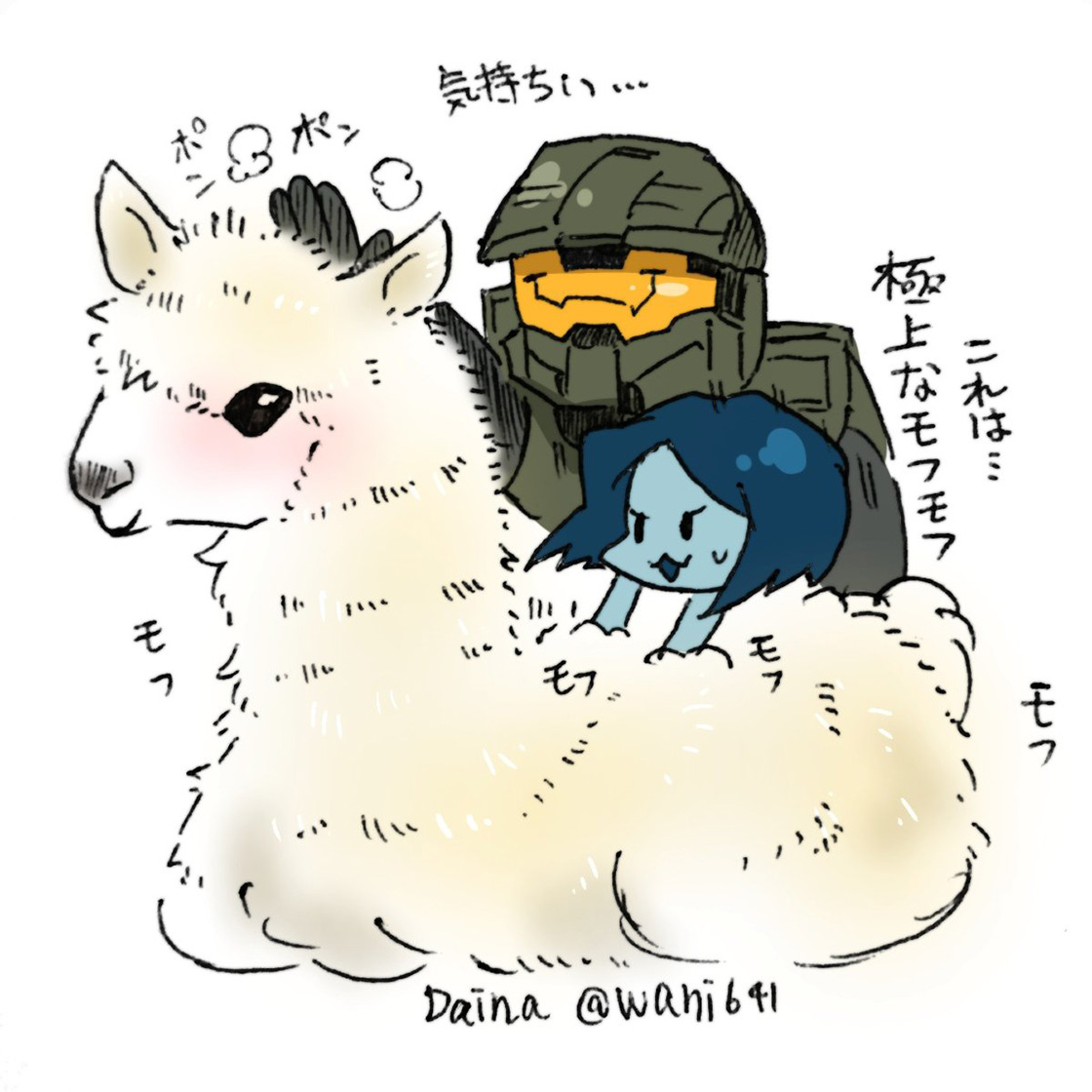 So far, I'm seeing pretty much a Halo Inktober post a day from @DigitaiRenegad3. I've seen a Chief, Cortana, Flood (I think), Bornstellar, and a Brute. I can't wait to see what else she does next!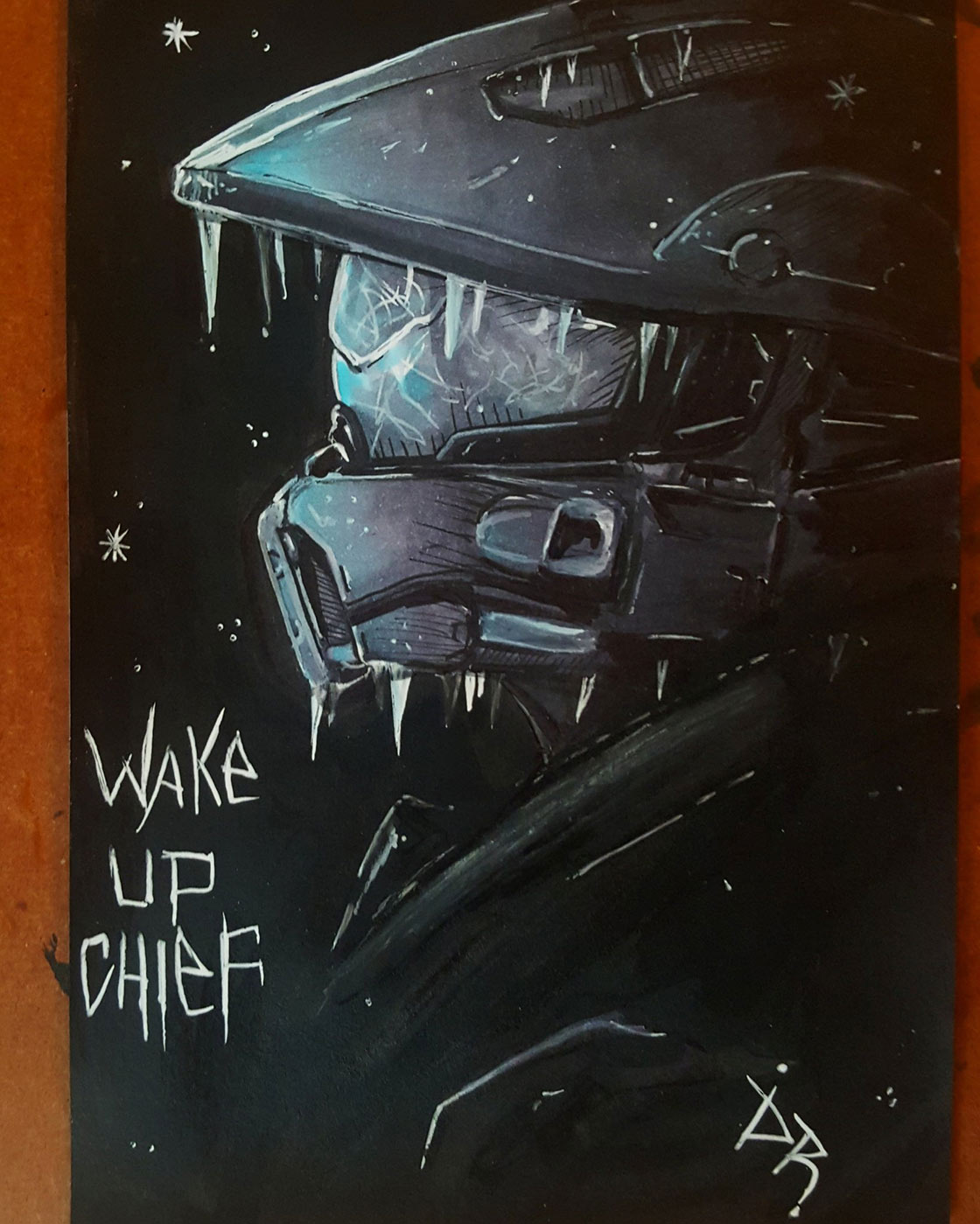 I love this simple black and white ring sketch by @NessunoY59. This is another Inktober start, this time with pen and paper. Well done!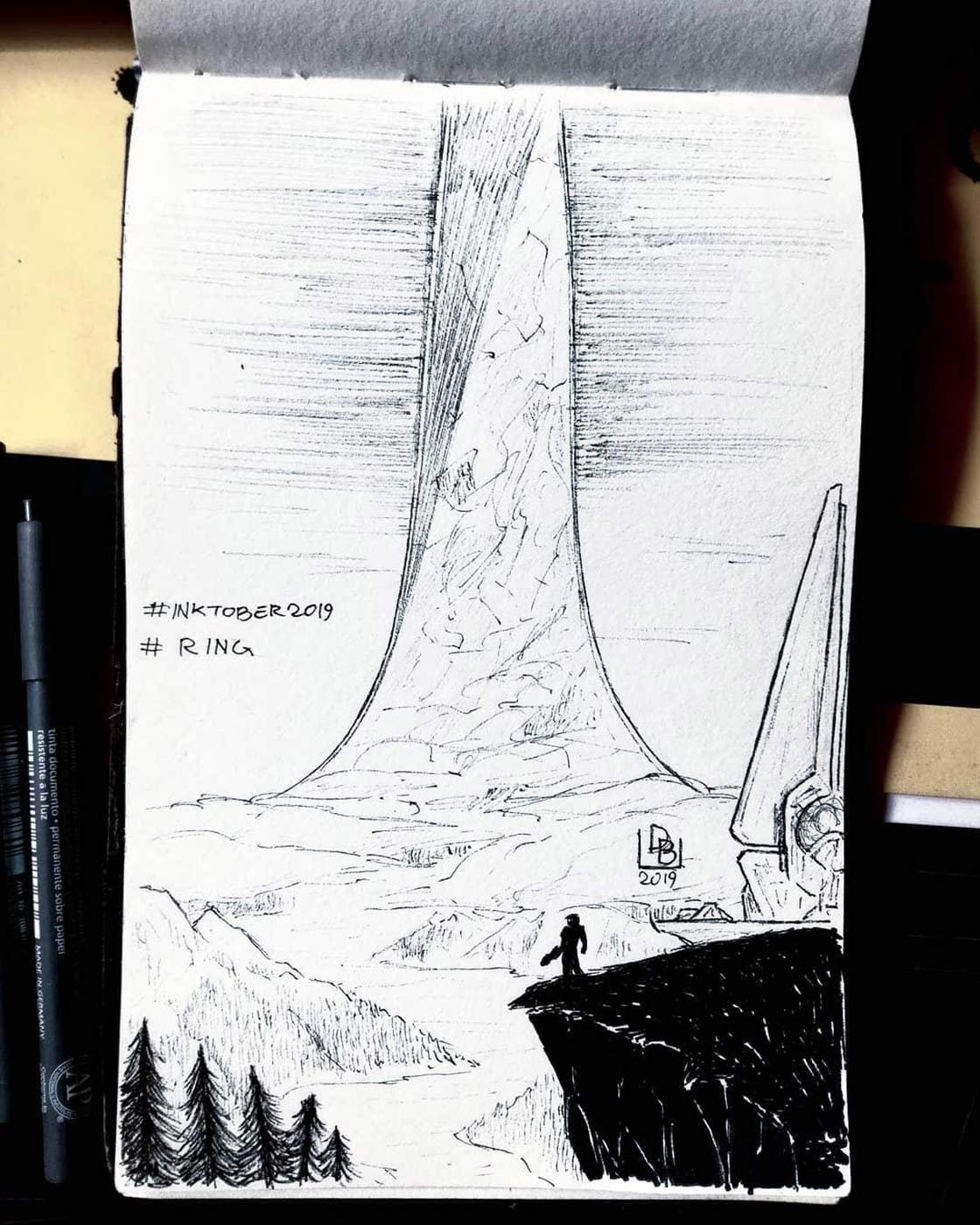 Have I mentioned how cute Grunts are? I honestly can't remember but if you don't believe me, look how cute @nendoras' Unggoy looks! Okay maybe he looks a little mischievious too, but still.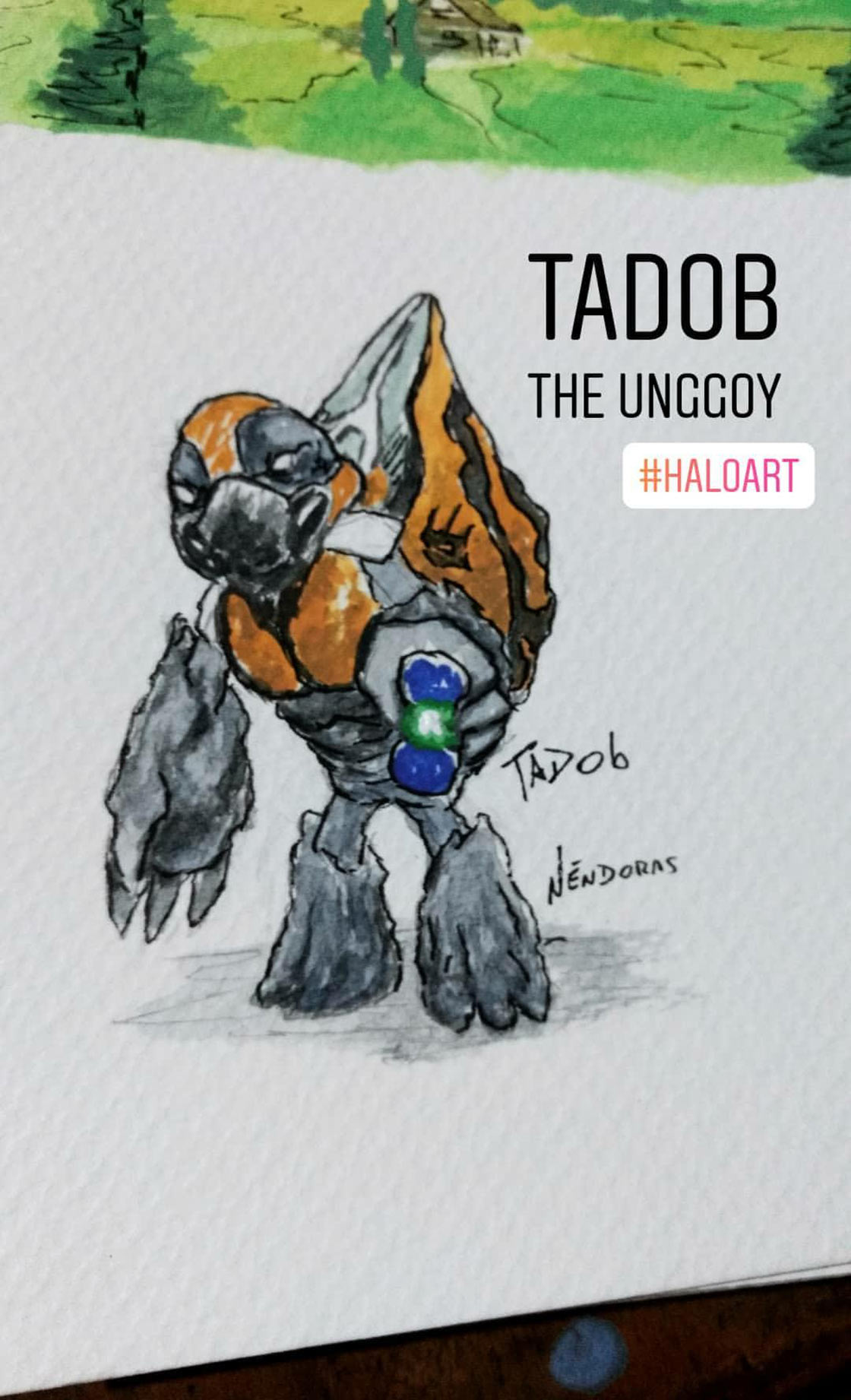 Homemade
How about some minifig scenes and some handmade arts and/or crafts? Even if you said no, that's what's up next!
This wood burned UNSC emblem by @Thecrzedspartan turned out SO good. It sort of looks like a seal that would be hanging somewhere official. Looks awesome and I want to put it on my wall now.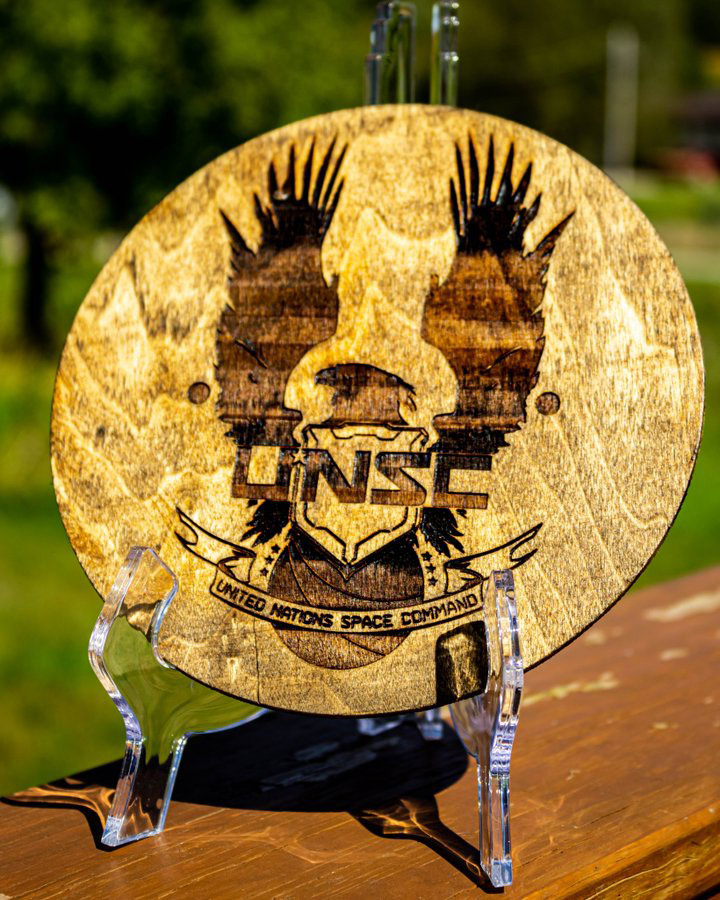 We've seen @GCustomsCreati1 make some custom minifig pieces before and they've been great. This time, he took a swing at making the Legendary flaming helmet and I'd say he scored a homerun with this! I love the fact that the Spartan is holding a flag too, he's ready to play some Wargames for sure.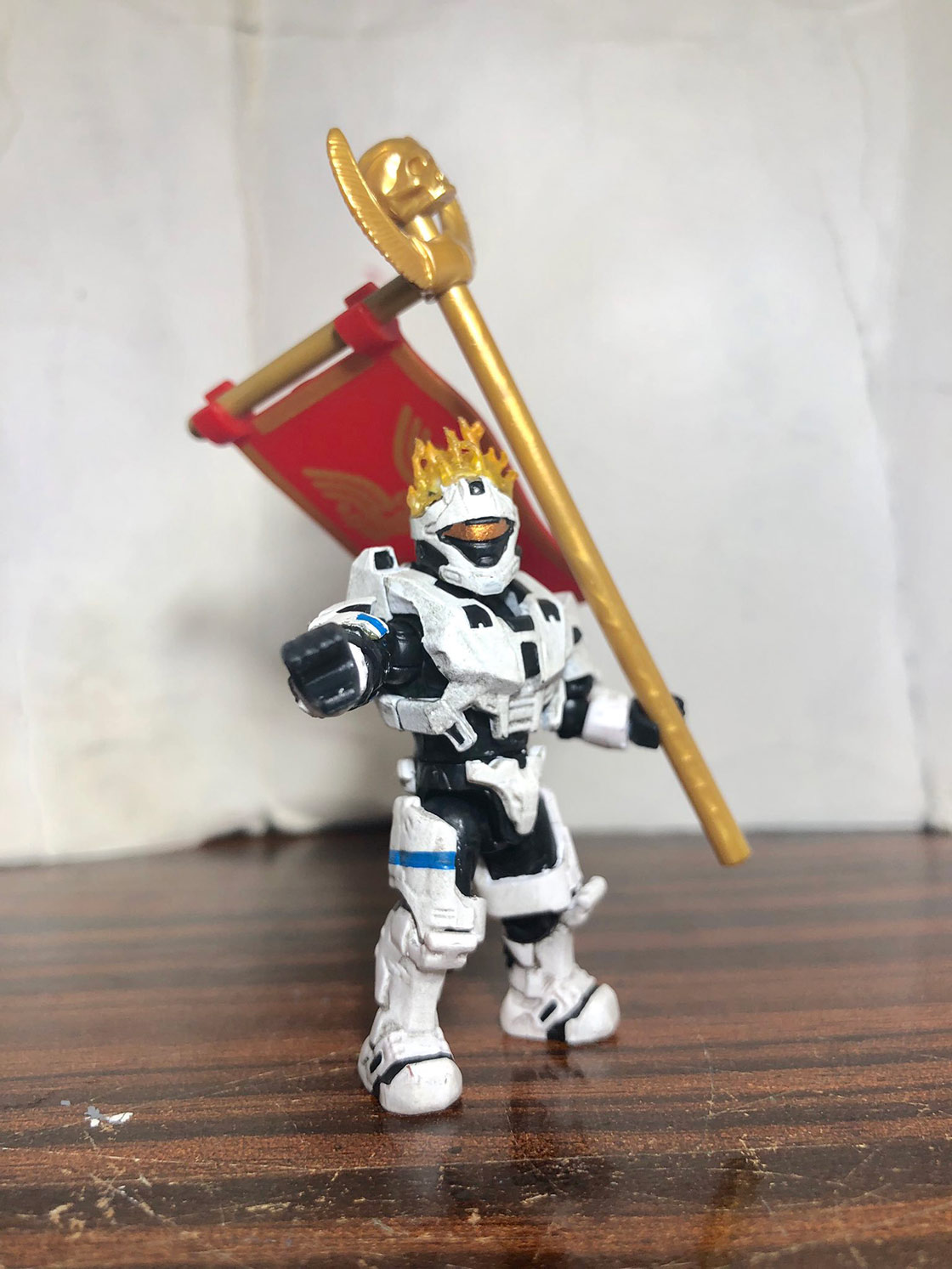 This group of minifigs by @HaloLovable is titled "Thank you for being a friend" and all I hear when I read that is The Golden Girls theme song. I had quite a few options to choose from here but this is my favorite shot. It just looks so peaceful and lovely and it would make a great afternoon with friends indeed.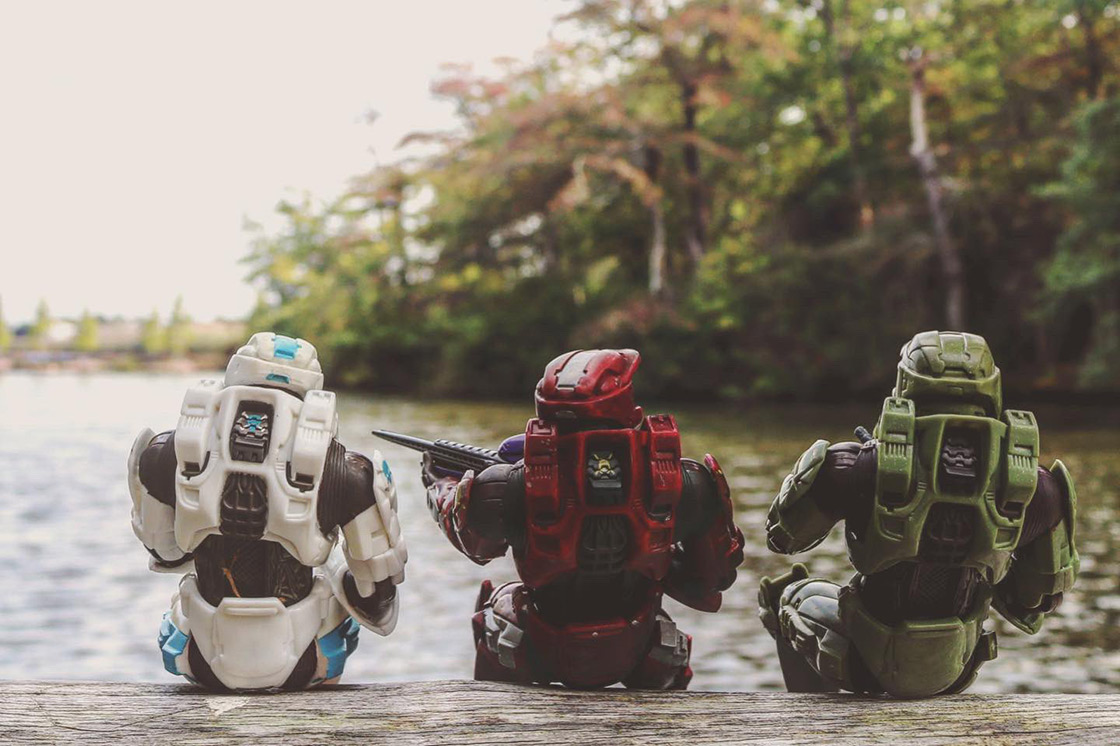 Eye Candy
Alright, we're finally at the cosplay/body ink section and there is something very unexpected in here so stick around to the end!
The Mark of Shame is a tattoo I see crop up occasionally but it's honestly been a while. I'm glad /u/LittyCritties chose it as his design and shared it with everyone. The shading and coloring really makes this look like a brand which is sweet.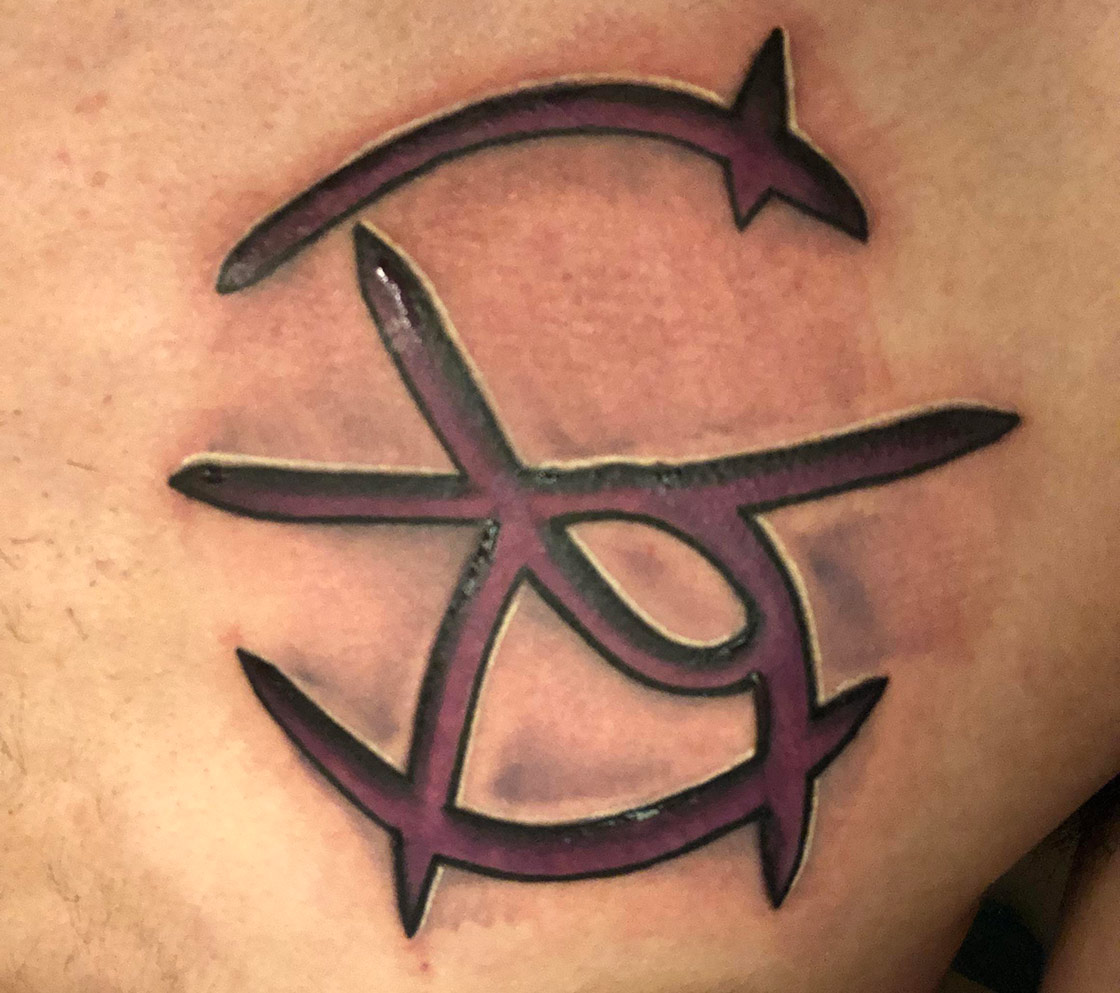 Rogue helmets don't get enough love but thankfully, @killedbykgb decided the same thing and made his own. Now, we just need him to make a full set of armor to go with it and show off the complete set!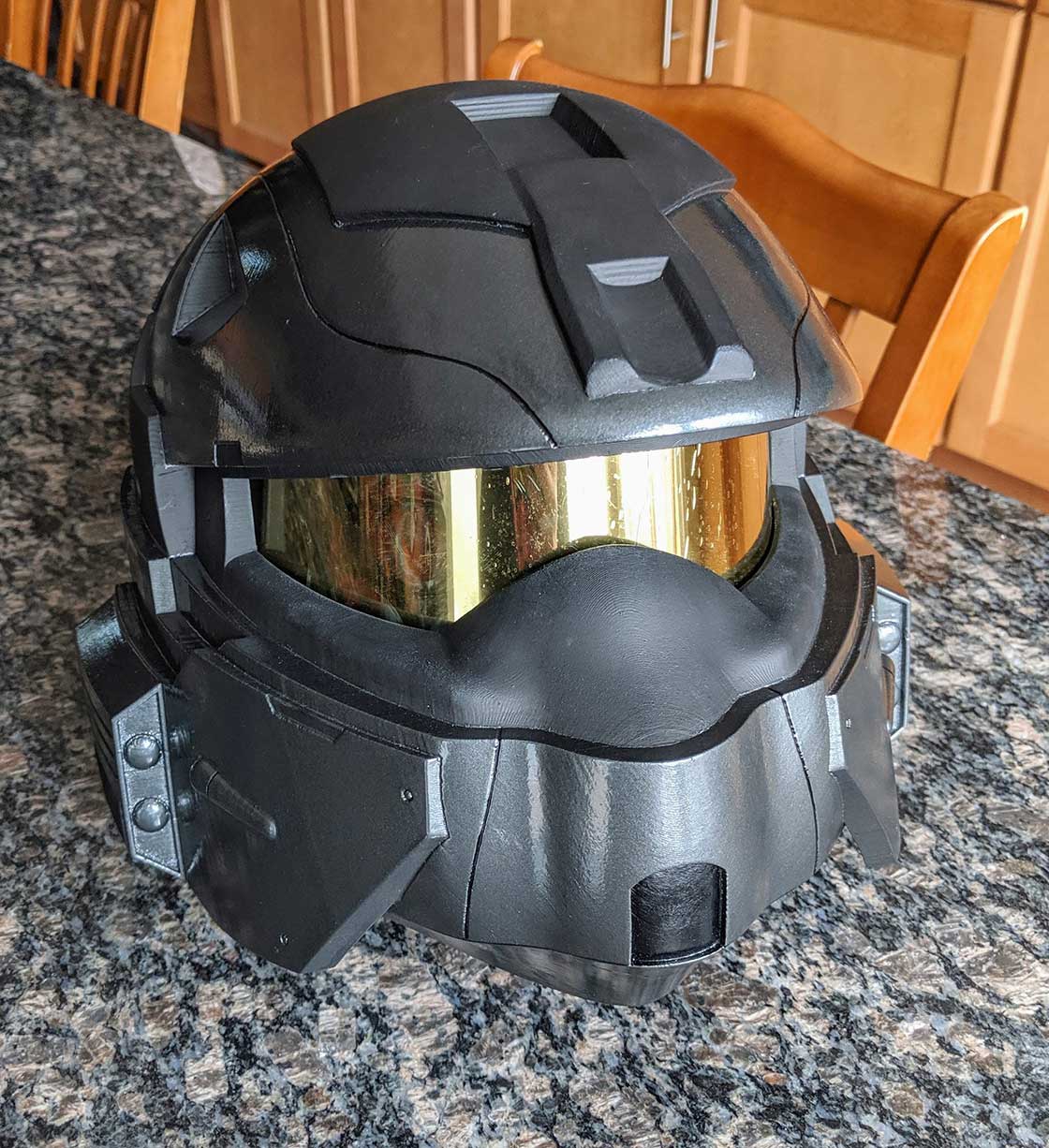 What's better than a Halo tattoo? How about accidentally getting a Halo tattoo on Halo 3's 10th birthday? I think it counts... Plus, it just looks really awesome, well done /u/JU5T1Nsane. Enjoy your new ink!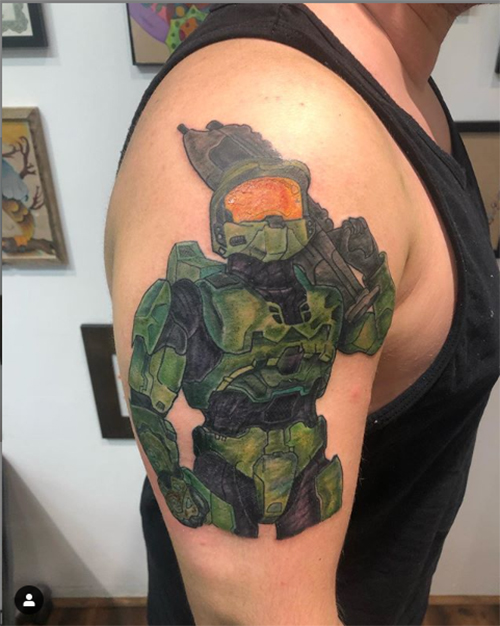 I thought we'd seen it all when that Prophet cosplay showed up but then /u/WhenInMaine said, "Hold my biofoam" and made himself a Flood cosplay. Yes, you read that right. Flood. Cosplay. It's equal parts awesome and gross and I'm fascinated and horrified but also impressed.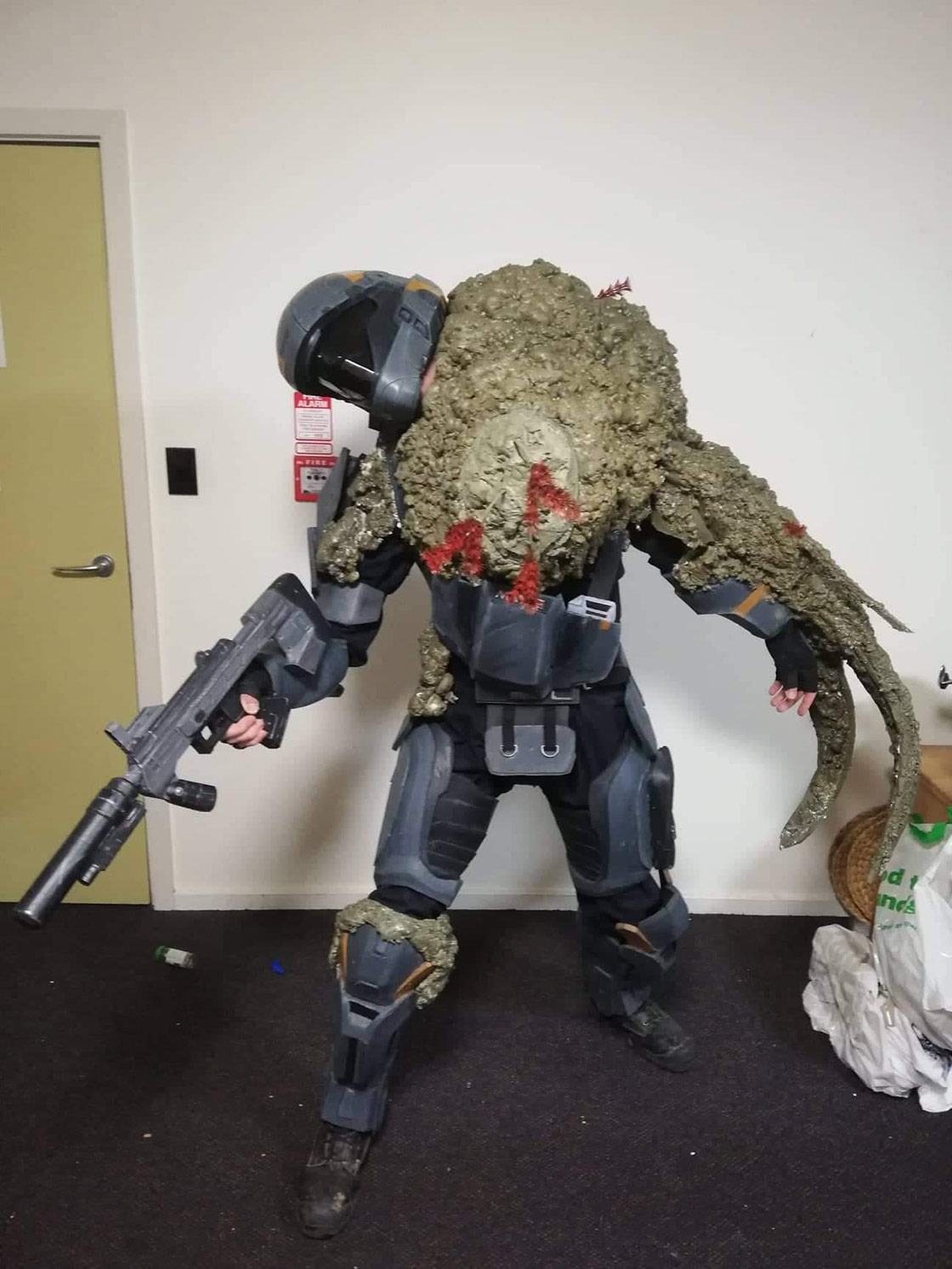 Made to Order
There's some simply scrumptious screenshots to put on display this week! Including a lot of pink lightish red for Breast Cancer Awareness month.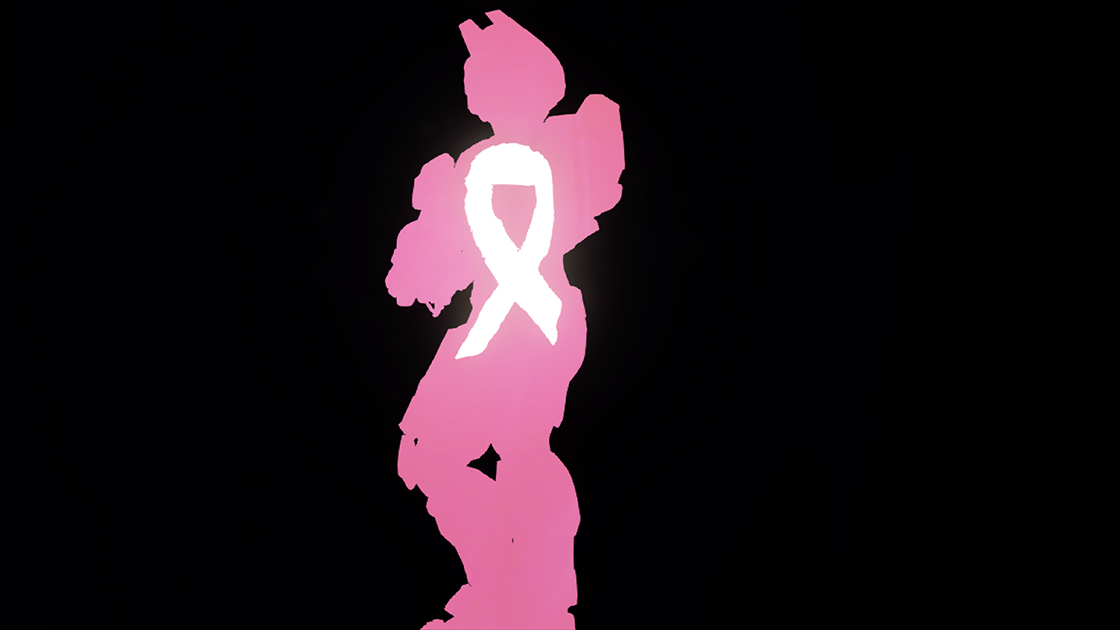 "Breast Cancer Awareness" ~@MrHaloArt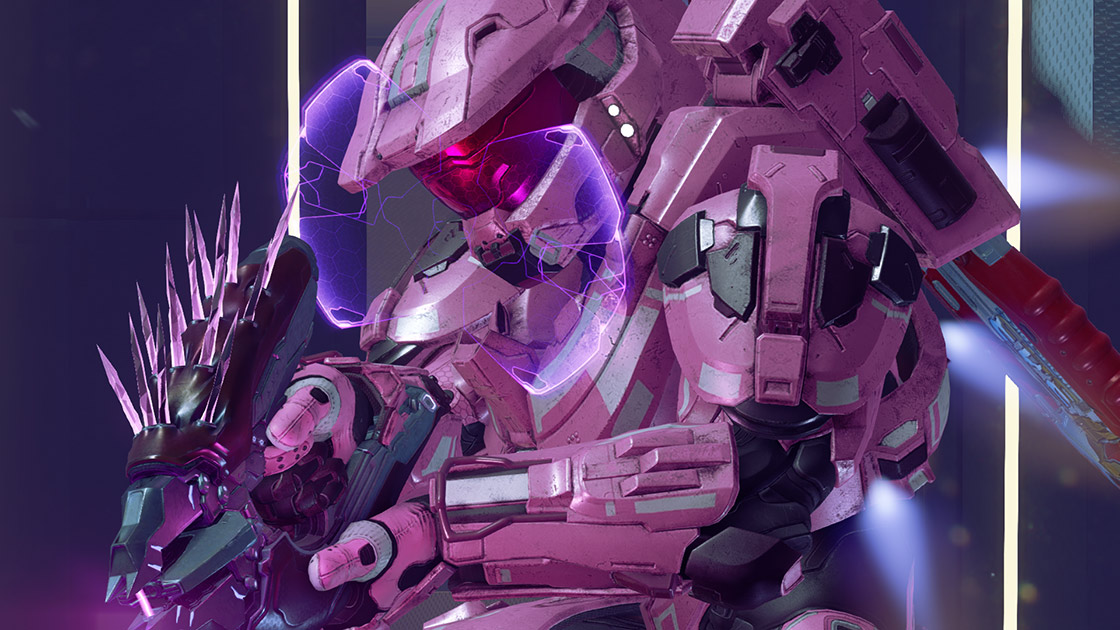 "Breast Cancer Awareness" ~@TheeMadSpartan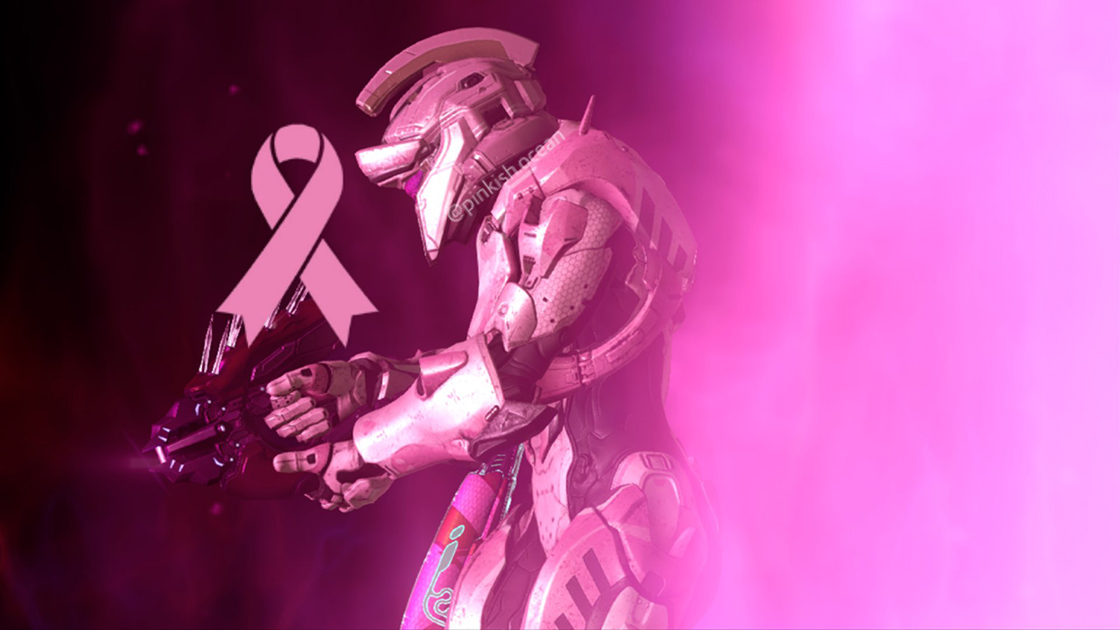 "Breast Cancer Awareness" ~@pinkishocean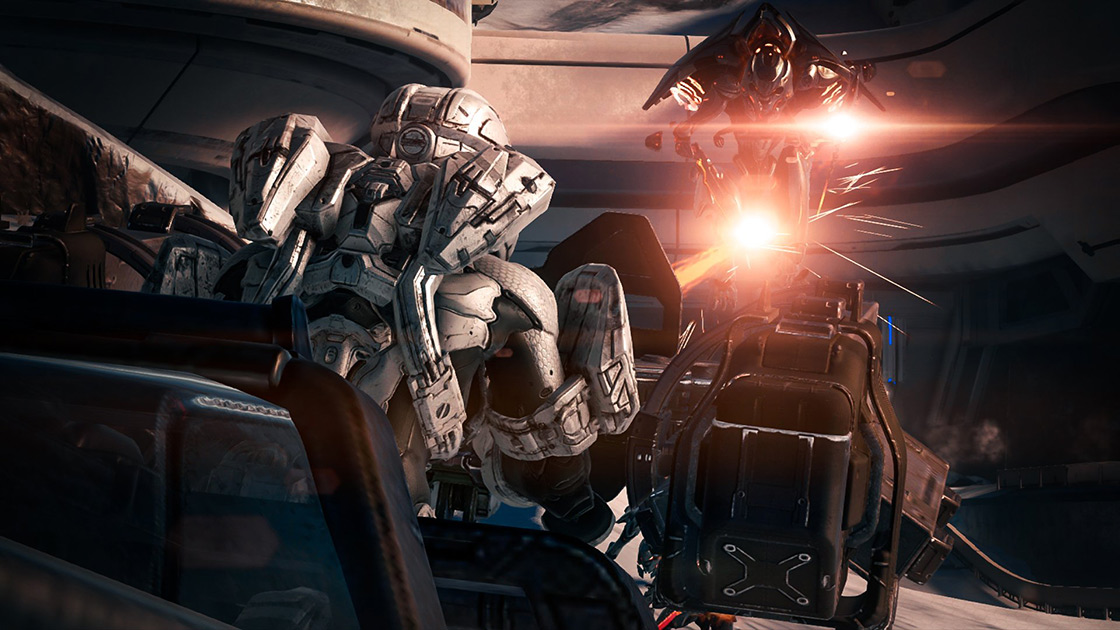 "ONI's Task" ~@KylandZiegler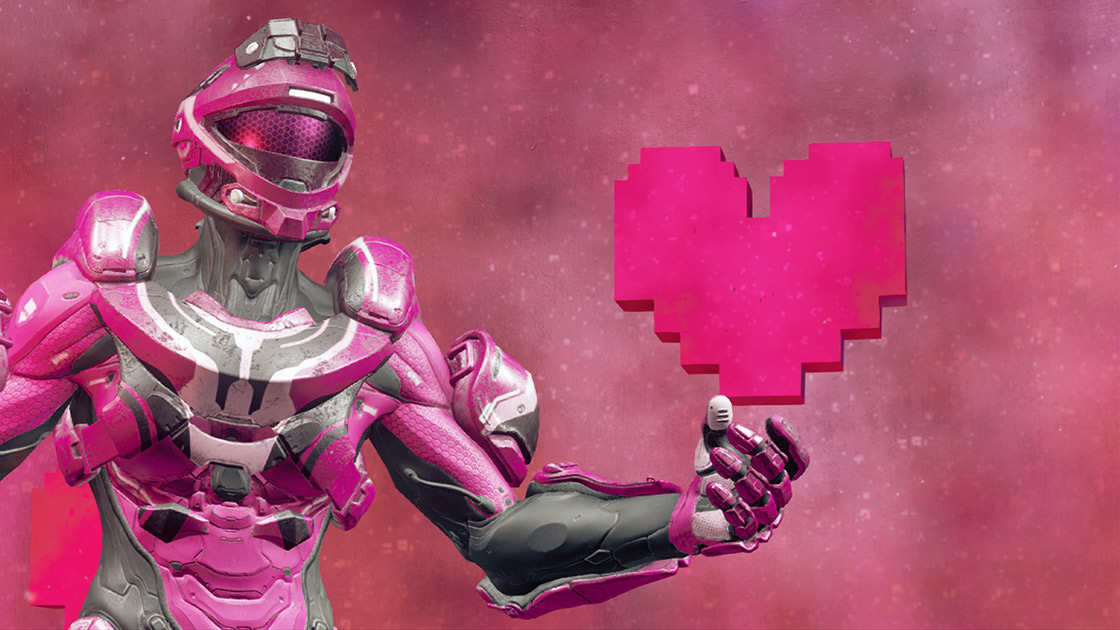 "Breast Cancer Awareness" ~@DeadBatty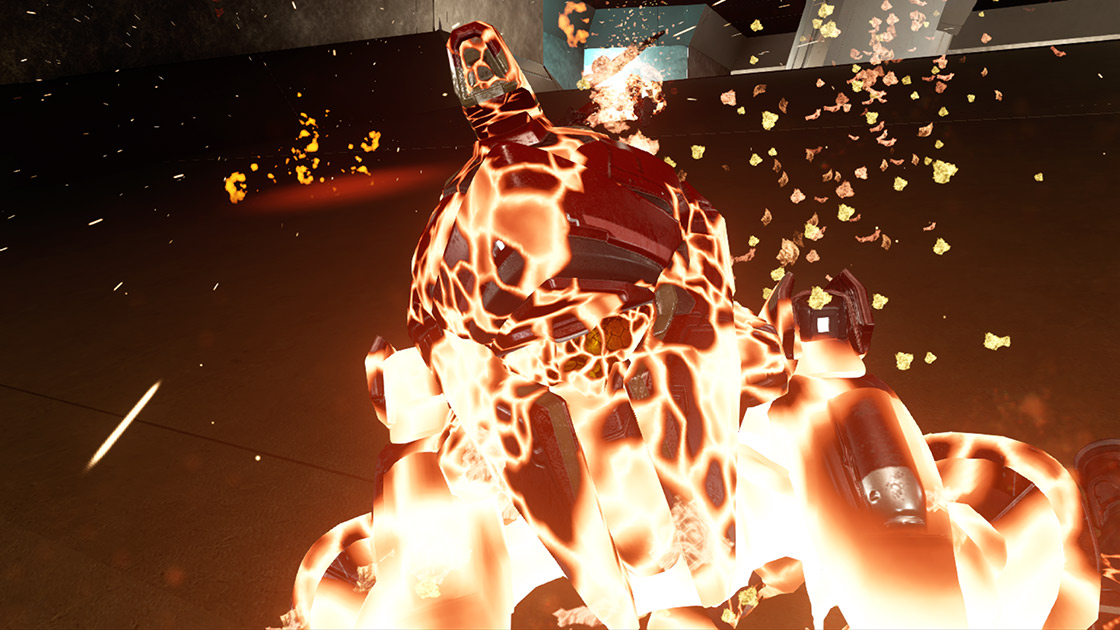 "Untitled" ~@MadcheeseGaming
Sweet Rolls
Time to sit back, enjoy the show, and let the good times roll with some montages and videos.
If you follow the @Halo twitter account, you might have seen us retweet this first video. Even if that's the case, you should absolutely watch this again because of how ridiculously awesome it is. Seriously. Stop motion videos are already fantastic and then you look at what @MooXProductions pulled off with MegaConstrux blocks and it's simply delightful.
I've seen @DoubleAA_Editor create montages for a lot of people so I know he does good stuff. This time, he helped out our HCS Grassroots partner, @EEli_X put together his "Best of Halo 3" montage. Catchy music, good clips, and a jazzy saxophone - what's not to love?
I found this video by Jack Weeman on YouTube while surfing for anything interesting and, well, I found it super interesting! There's no audio, just video, but it's a timelapse of a really cool 3D wood relief carving. I haven't seen something like this before but would love to see more.
Petit Fours
As always, the sweet assortment of goodies to tide you over until next time.
Doodle's Snickers
I love this so much. I haven't even played Untitled Goose Game yet but I already know I'm going to love every second of it and seeing /u/BFAnim have Chief chasing an angry goose is just the best.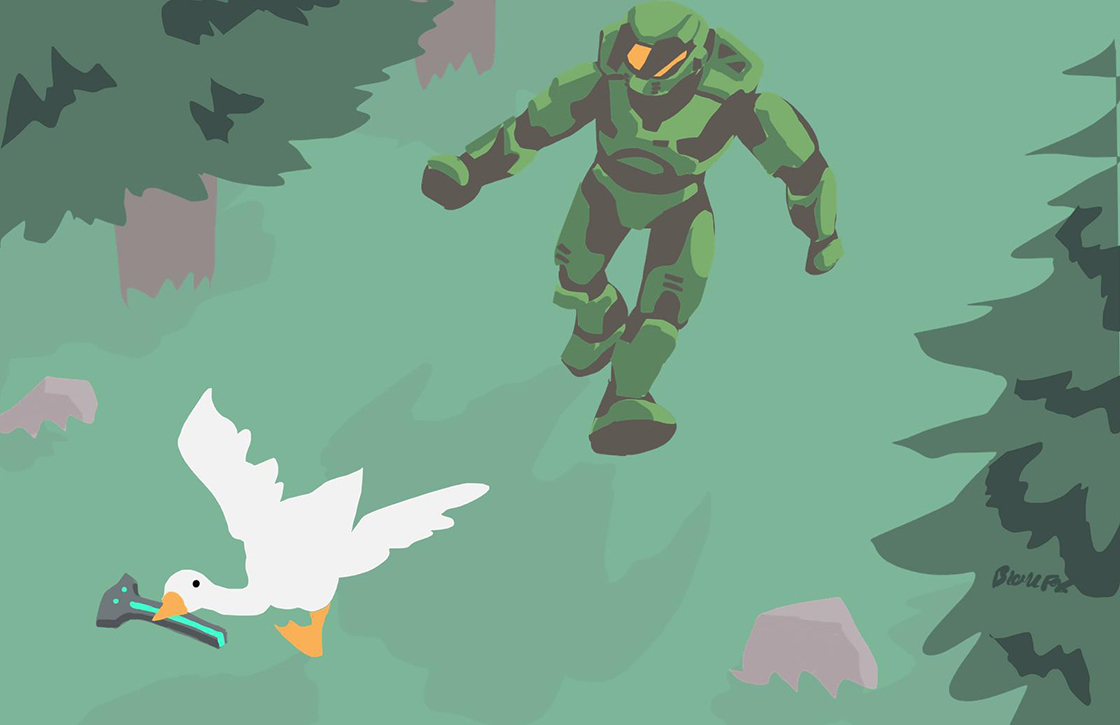 Fin
On that note, it's time to wrap things up! Thanks to those of you who hung around and read from start to finish! If you just skimmed to look at awesome content, well, I forgive you because that's okay too. If your work was featured, please don't forget to send me a message either on Twitter, Xbox Live, or Halo Waypoint letting me know which feature was yours and what your Gamertag is. If you don't send me that information, I have no way of handing out some Fire Unicorn digital goodie bags and that would be unfortunate.
Ciao! xx
--Sam