For those of you counting at home, there are roughly 4 months left this year, give or take a decade or so. No matter what twists and turns 2020 has thrown at us, one thing has been constant – the Halo community continues to produce content like no other. Before I jinx that, let's get started!
CRÈME DE LA CRÈME
I LOVE this hand painted watercolor of Halo Infinite by @valecoux so much. Between the shades of blue and the attention to detail it's just absolutely lovely and absolutely deserving of being front and center. As a bonus, if you want to see her work her magic, you can catch the speed paint video on the HaloMexico Facebook page!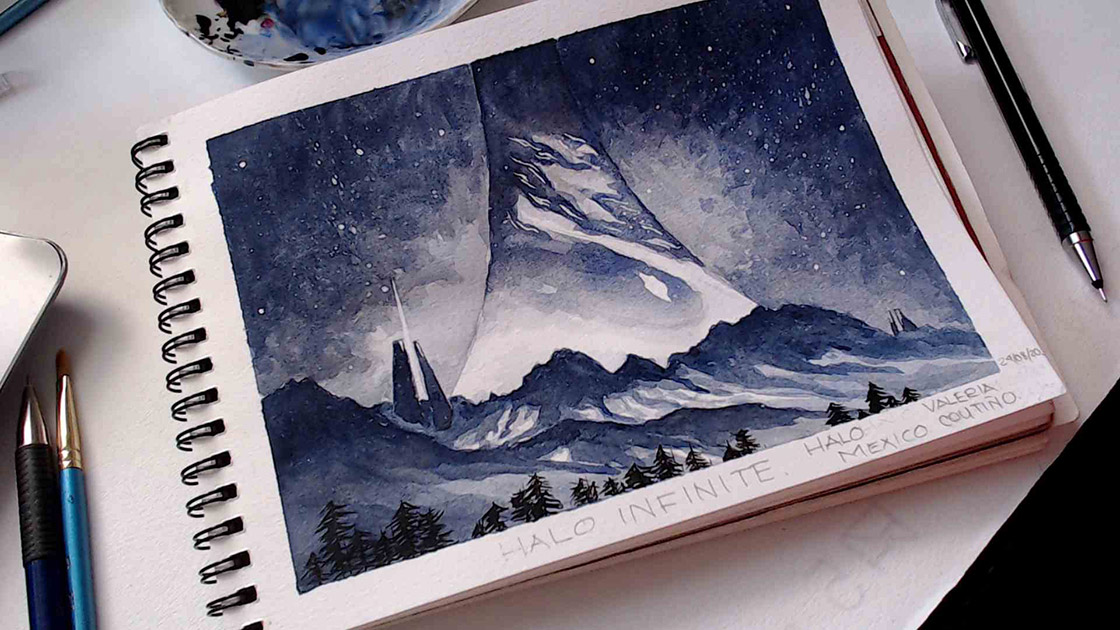 Snack Break
Do you ever see/hear something and think, "I didn't know I wanted that but I'm glad it exists!"? I just had that experience when I stumbled across @lauren_paley's mashup of the Halo theme with *checks notes* Titanic. My only regret is that there's not more of it! She does have other videos of her singing things like some of Ezio's music from Assassin's Creed so check out her channel for more! (If you want JUST the Halo theme, listen to this video!)
Snicker's Doodles
I'm going to be honest with you all – these little intro blurbs get harder to write week after week because there's only so many ways to say, "Yay here comes a lot of awesome artwork!" without repeating myself. Anyways. Here comes a lot of awesome artwork!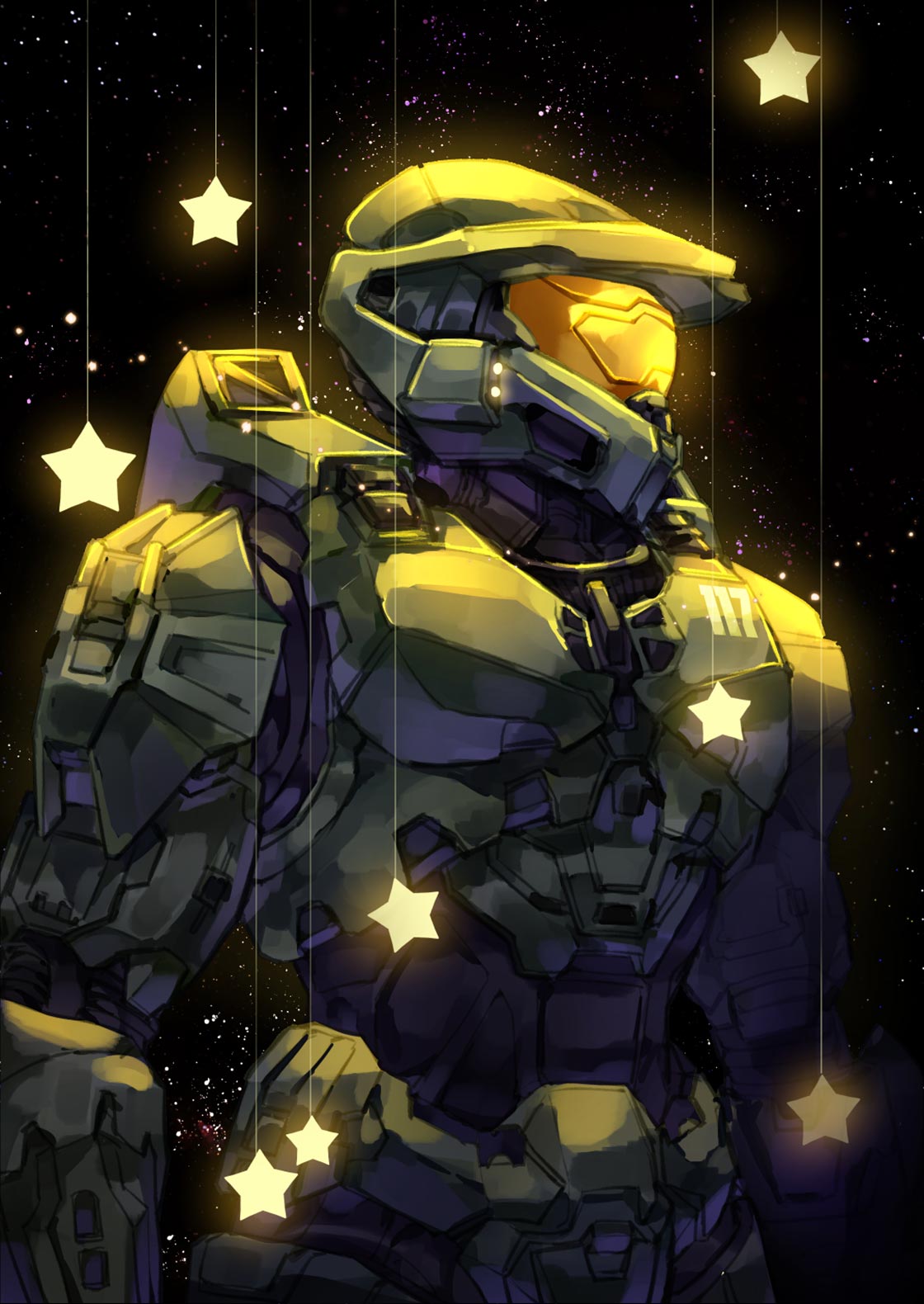 Hope, @sky_kiki77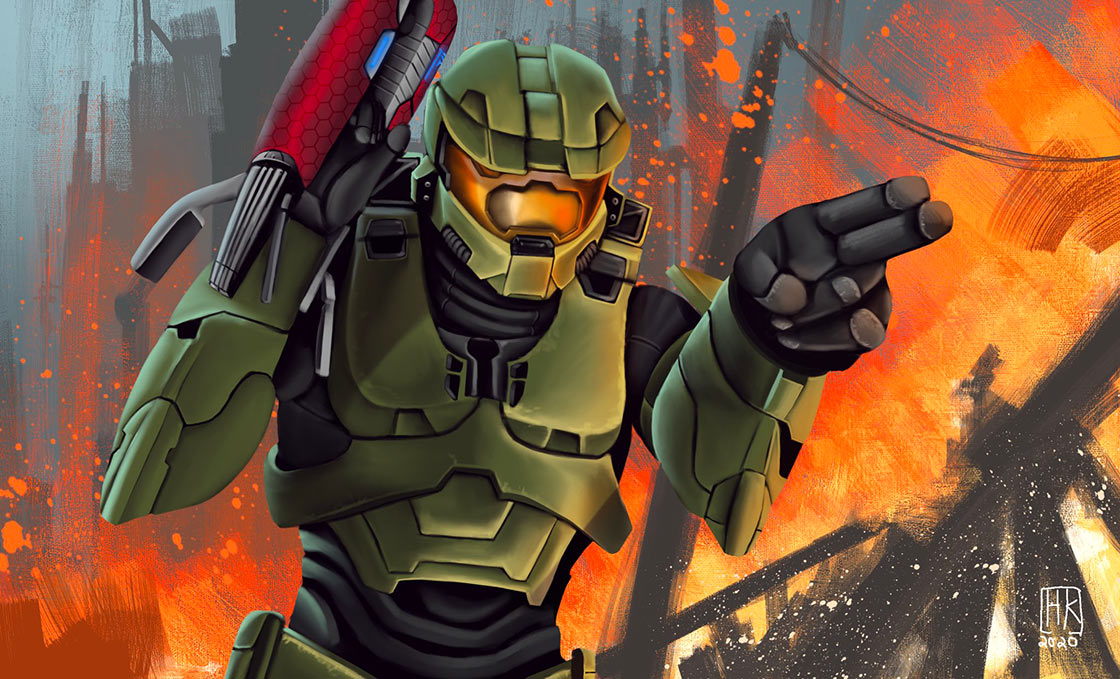 Forward, @Nobleclonetroop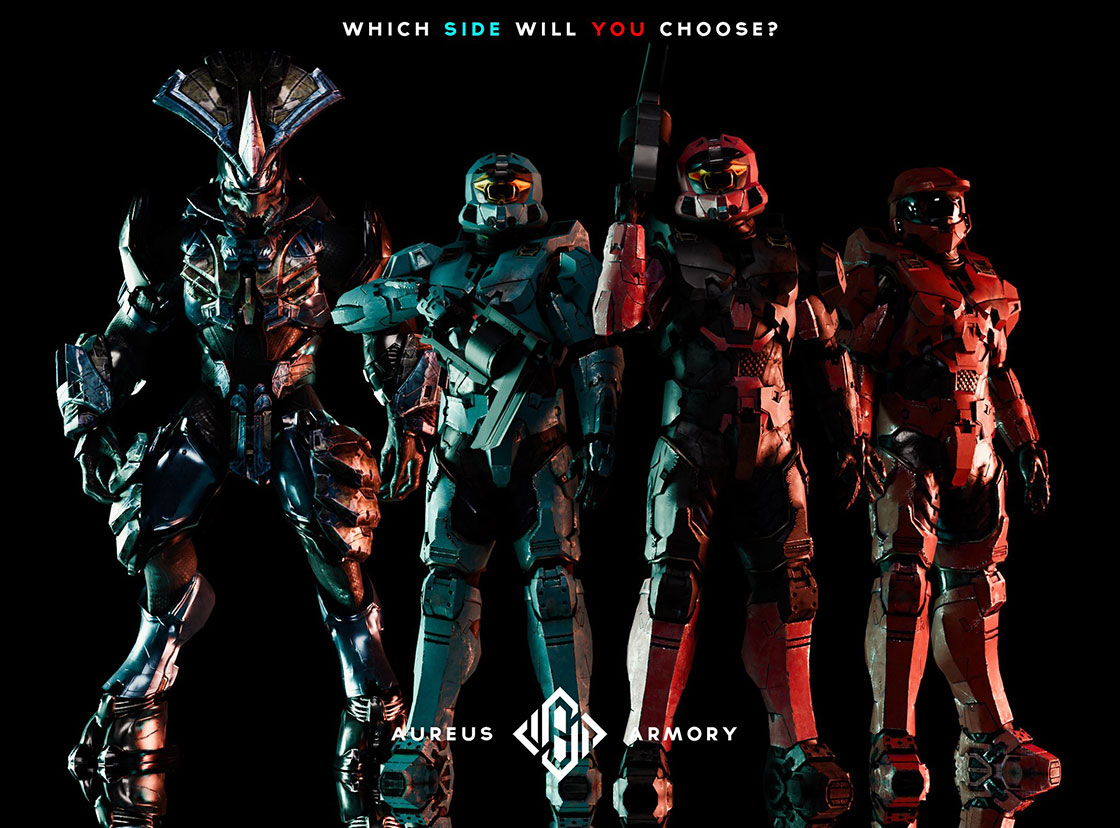 Aureus Armory, @EthanRomesburg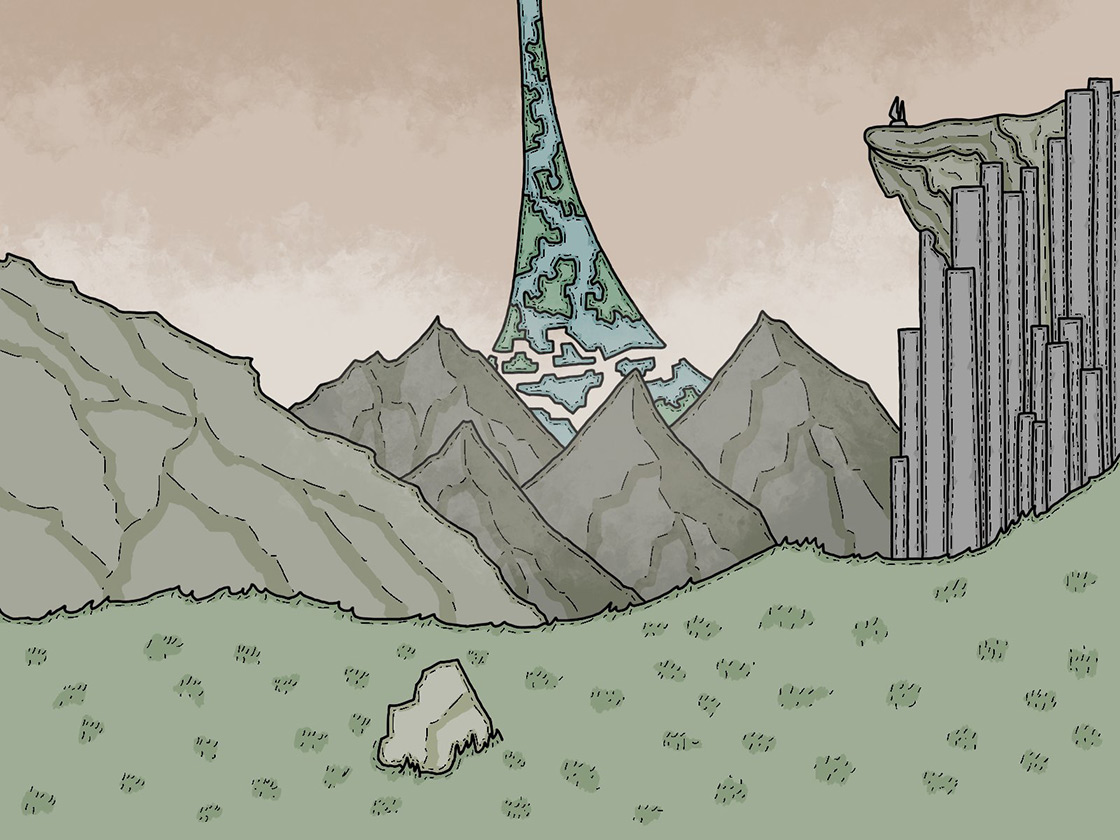 Installation 07, @GergelySzocs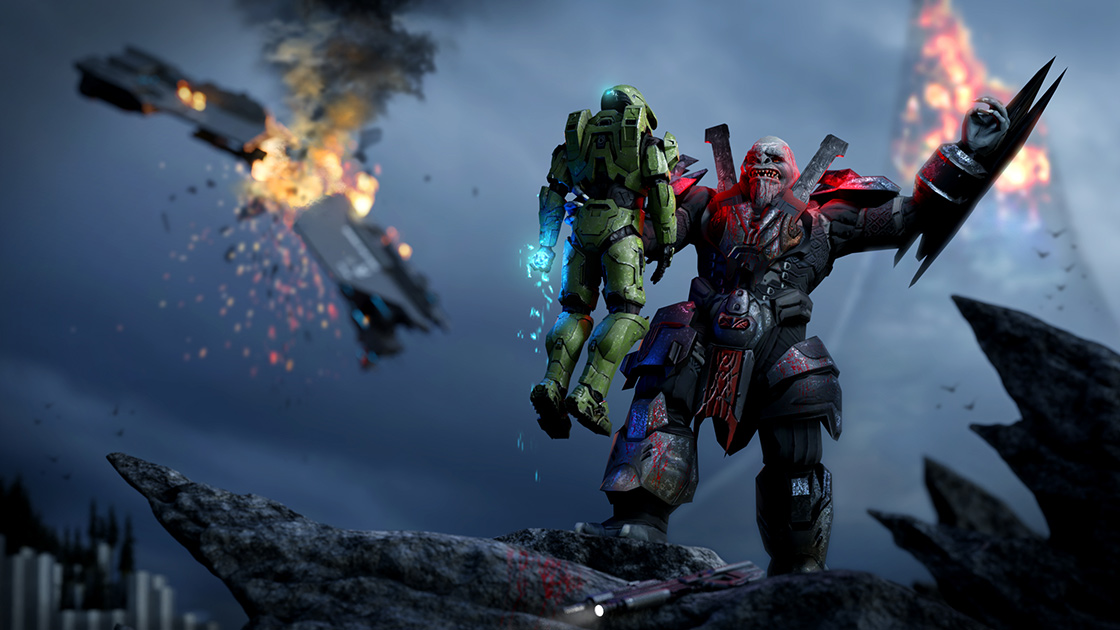 Set A Fire In Your Heart, Spartan, @DrProctor14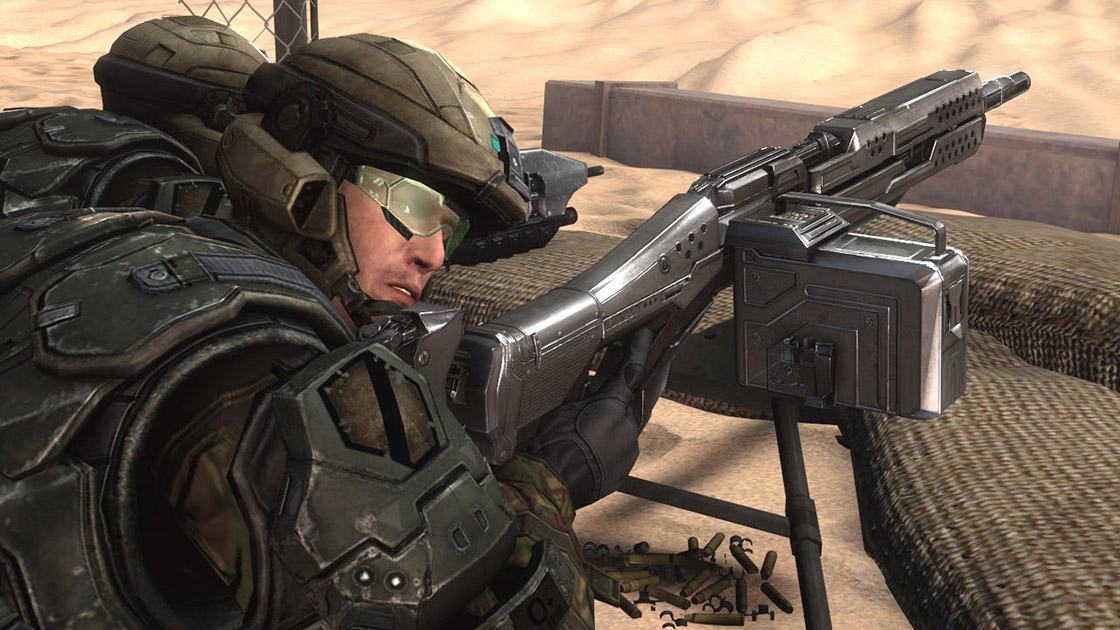 UNSC Irish 1st Mechanized Infantry Battalion, @DerGruneMann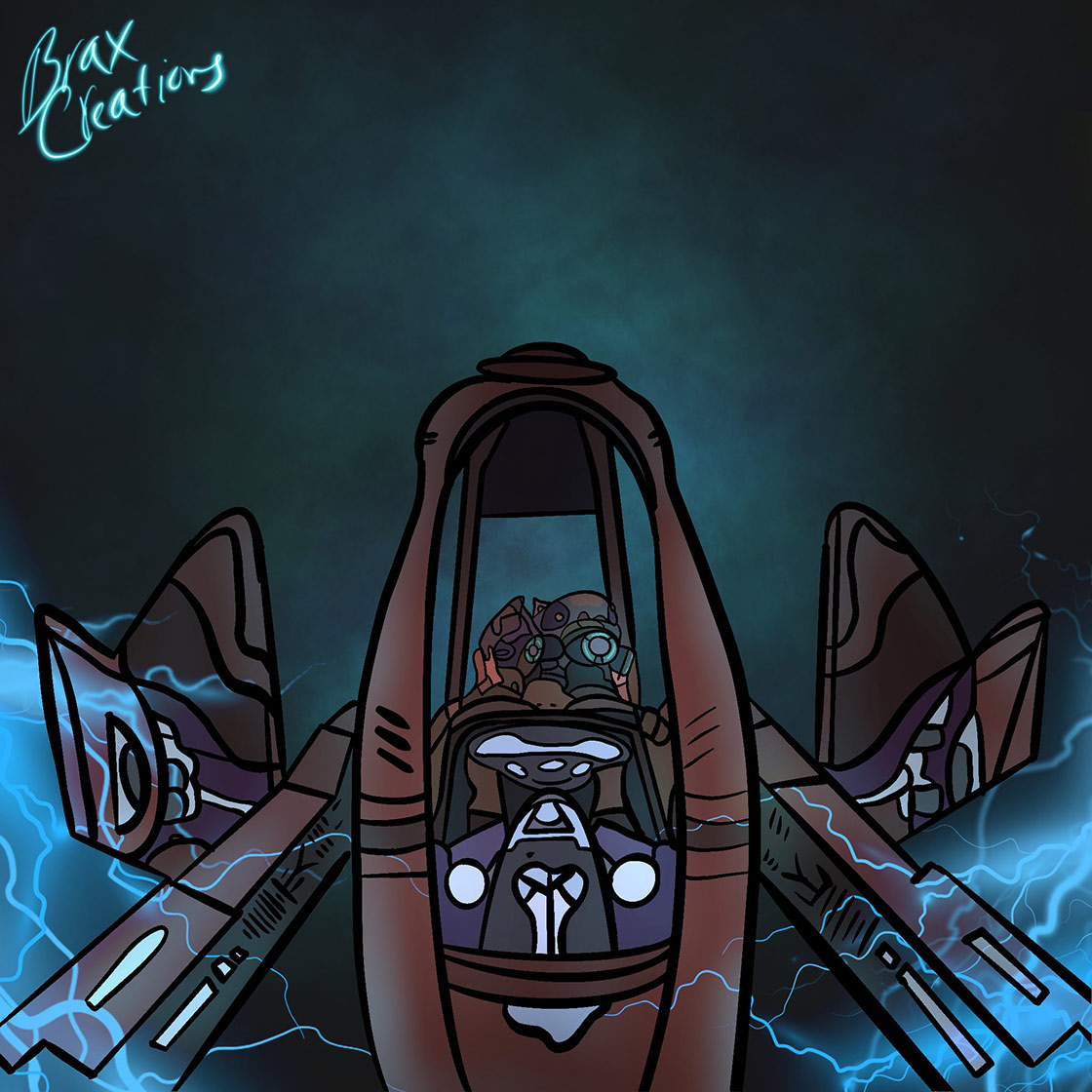 Grunt Minor in a Shade Turret, @alexbraxaboi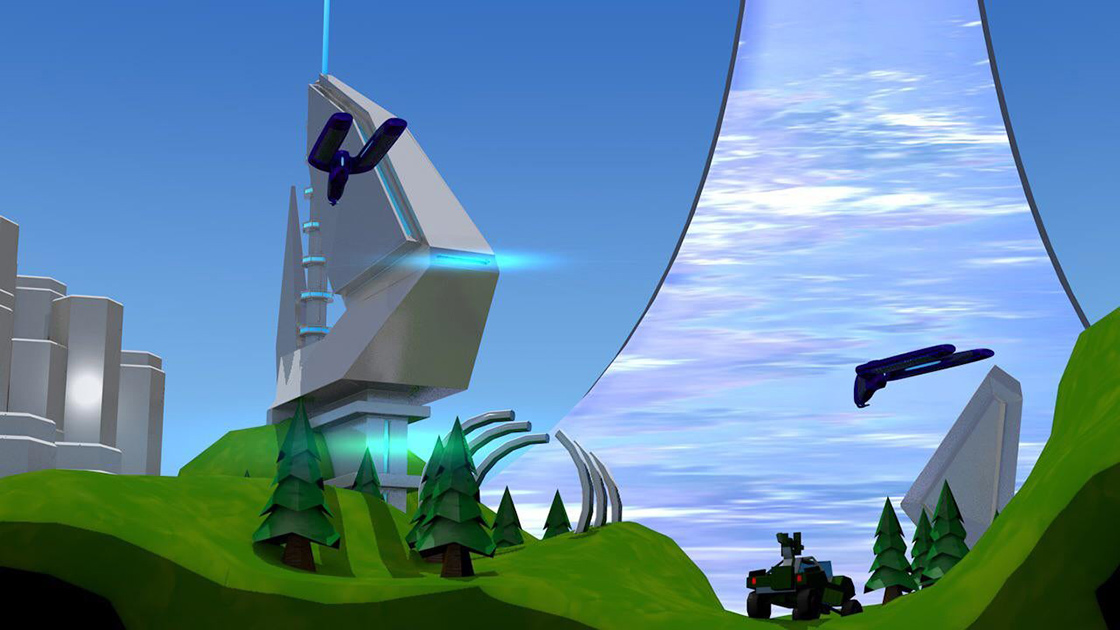 Halo, /u/Gitty-the-Draggo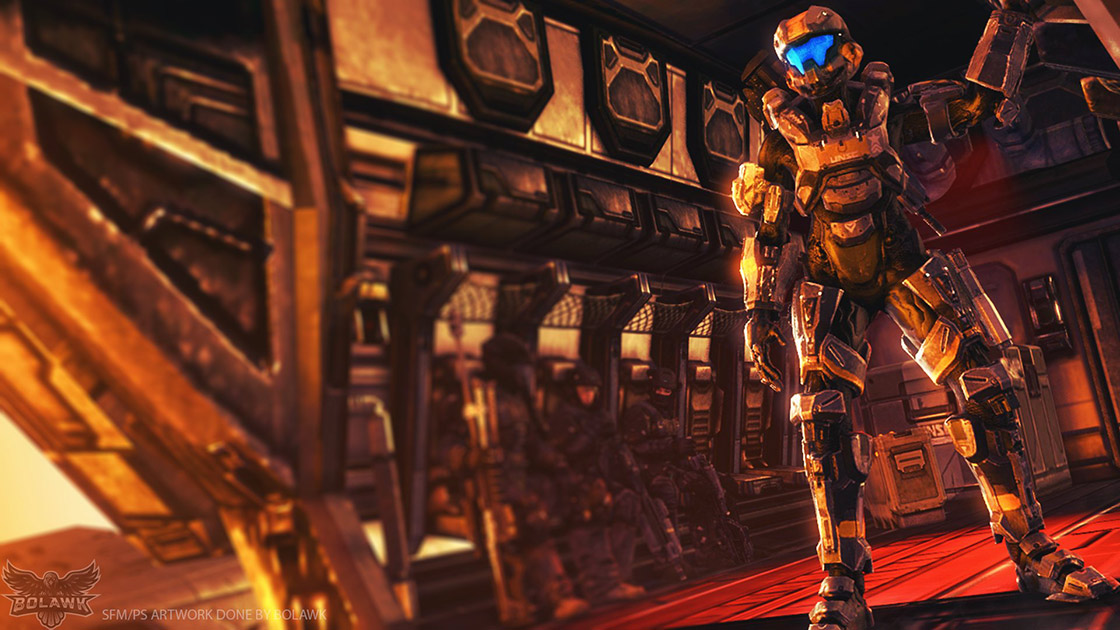 Nice View, @Bolawk_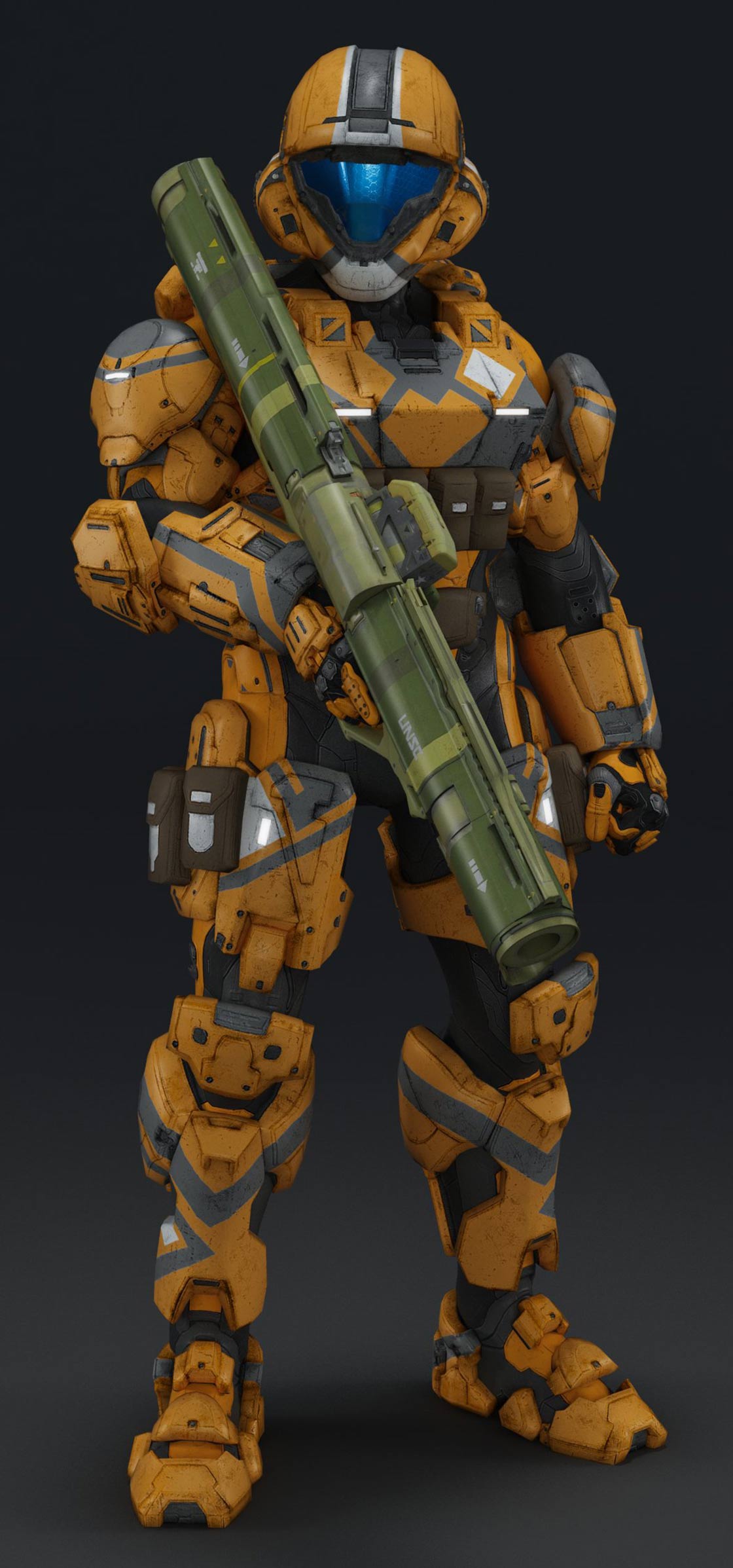 Spartan, @IamFile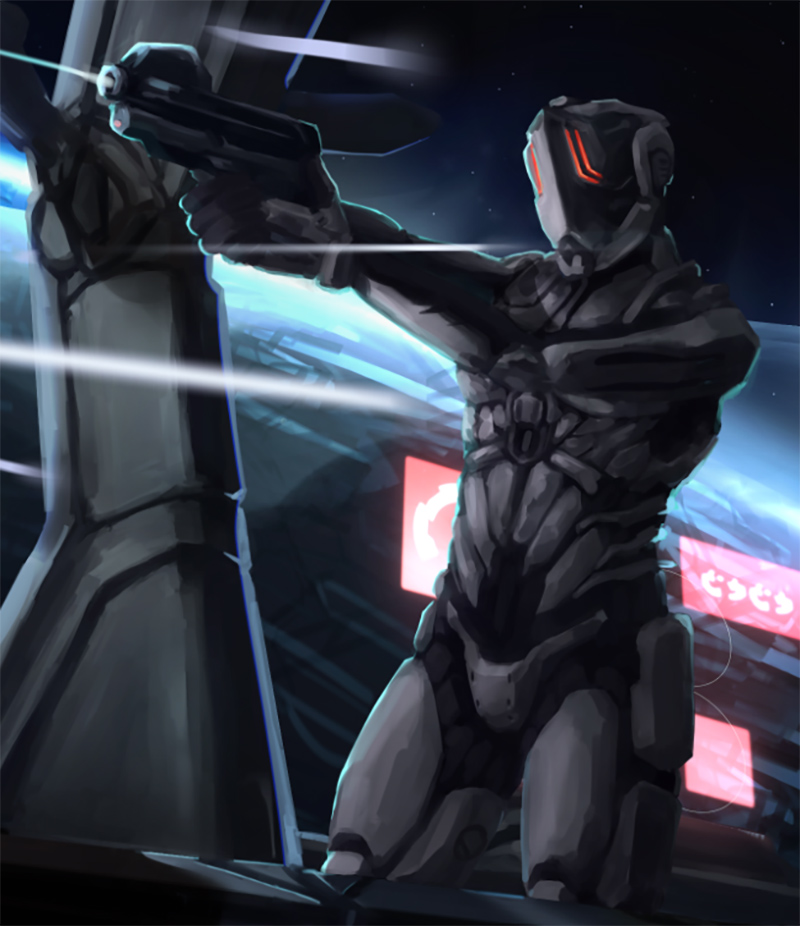 Ancient Human Soldier, @aa_uditor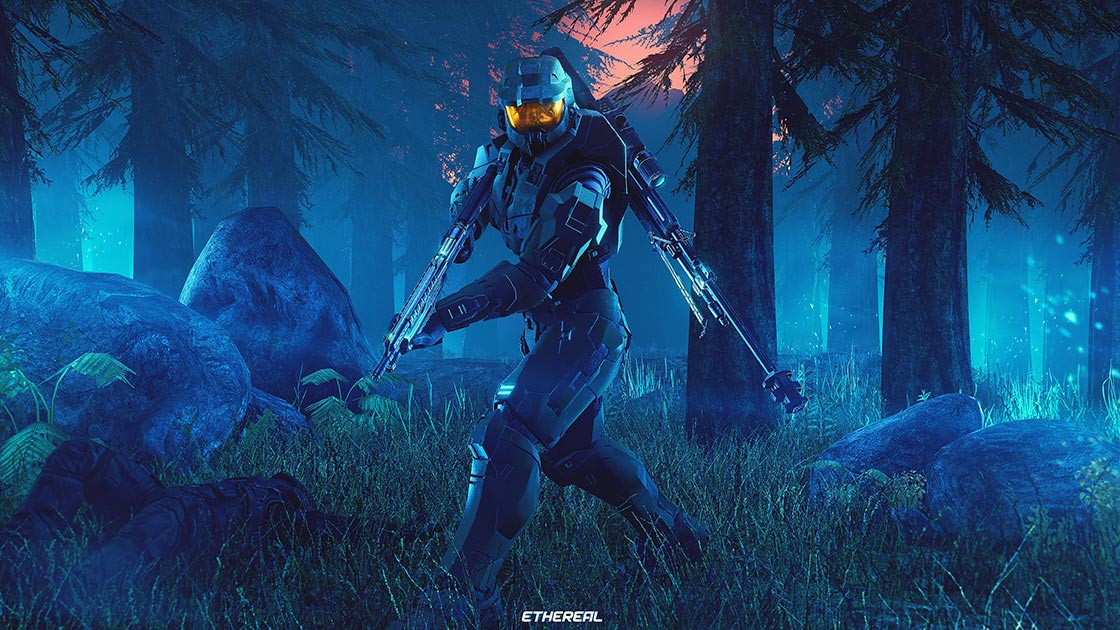 Through the Trees, @EtherealEOD
Noble Game of Poker, @zodenn_art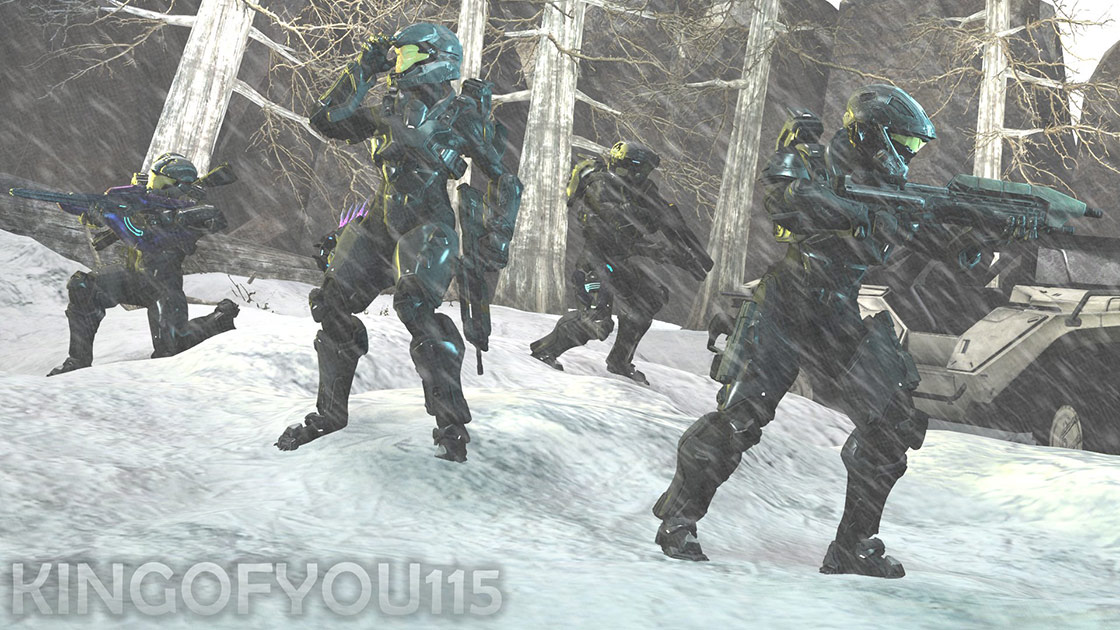 Take Point, @kingofyou115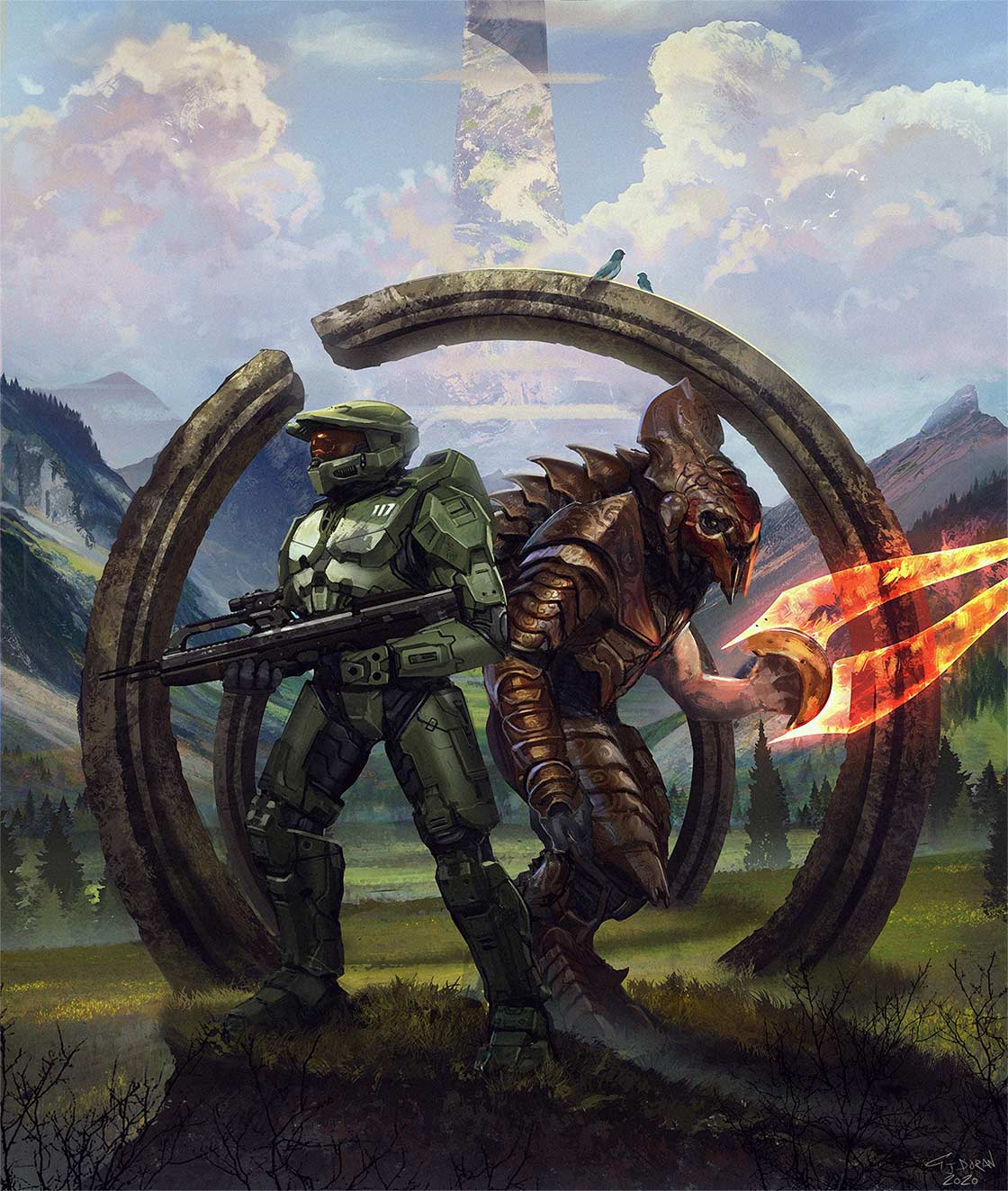 This Ring Will Make Us Brothers, /u/turtlesalad711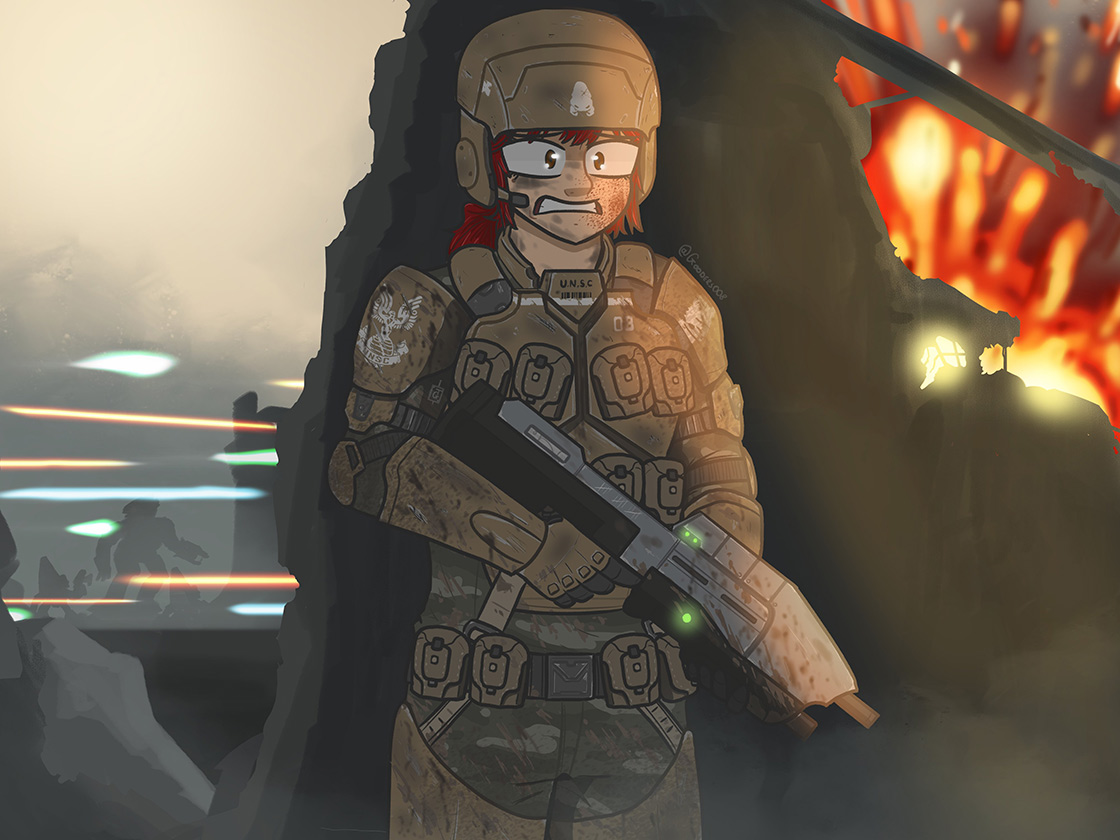 Harvest, @Gooders008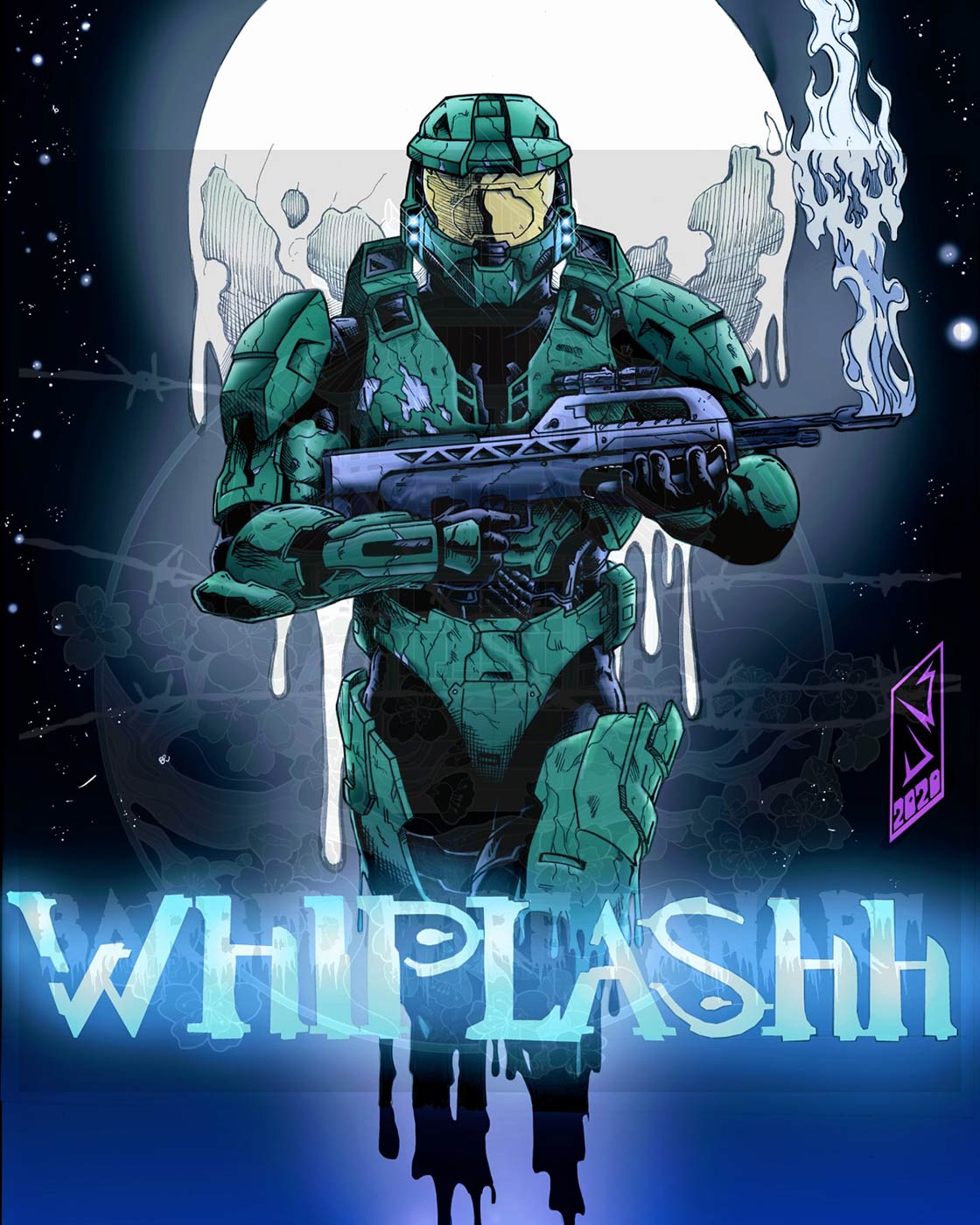 Halo, /u/barbedwirefanart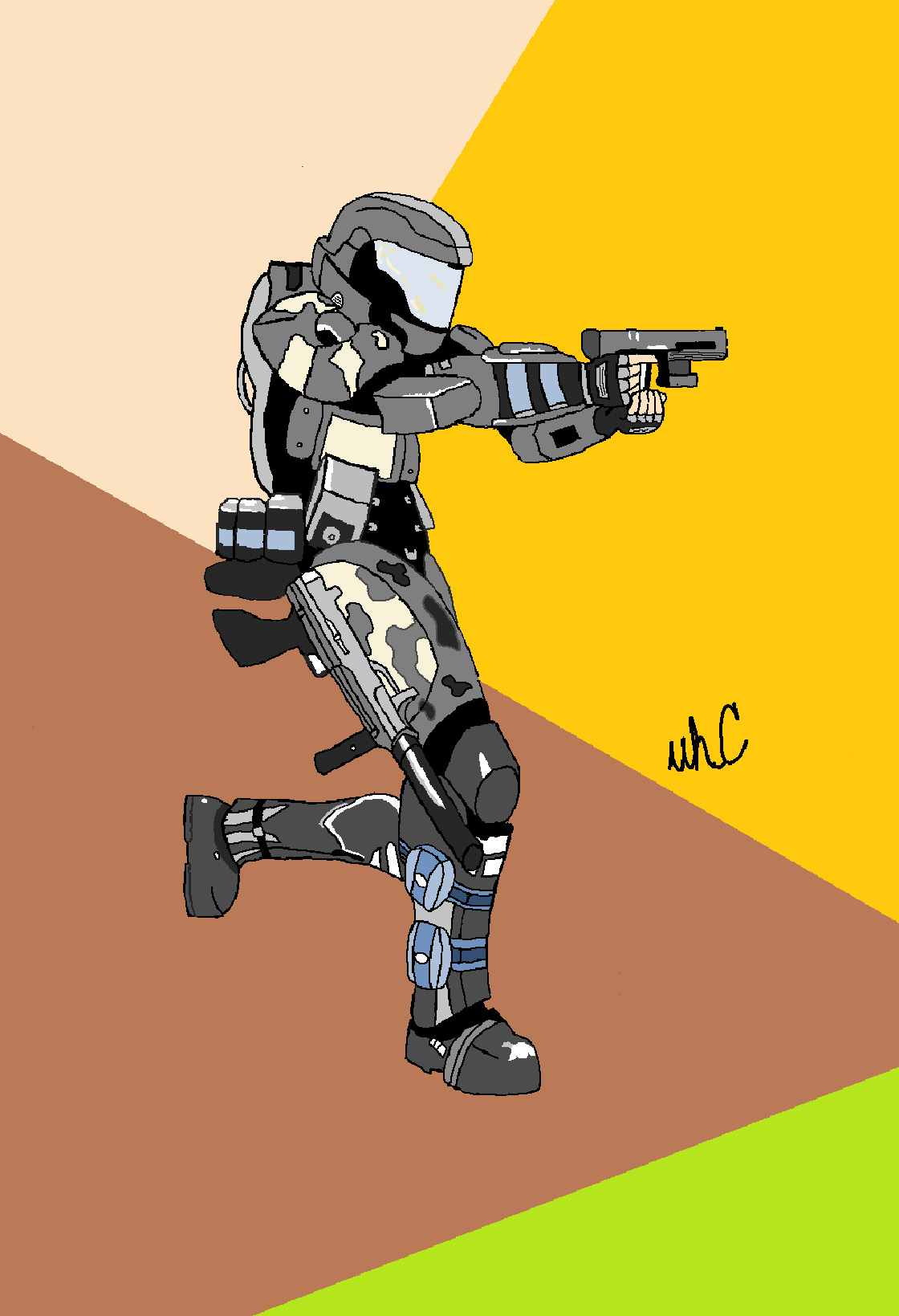 ODST, @UnheardCARNAGE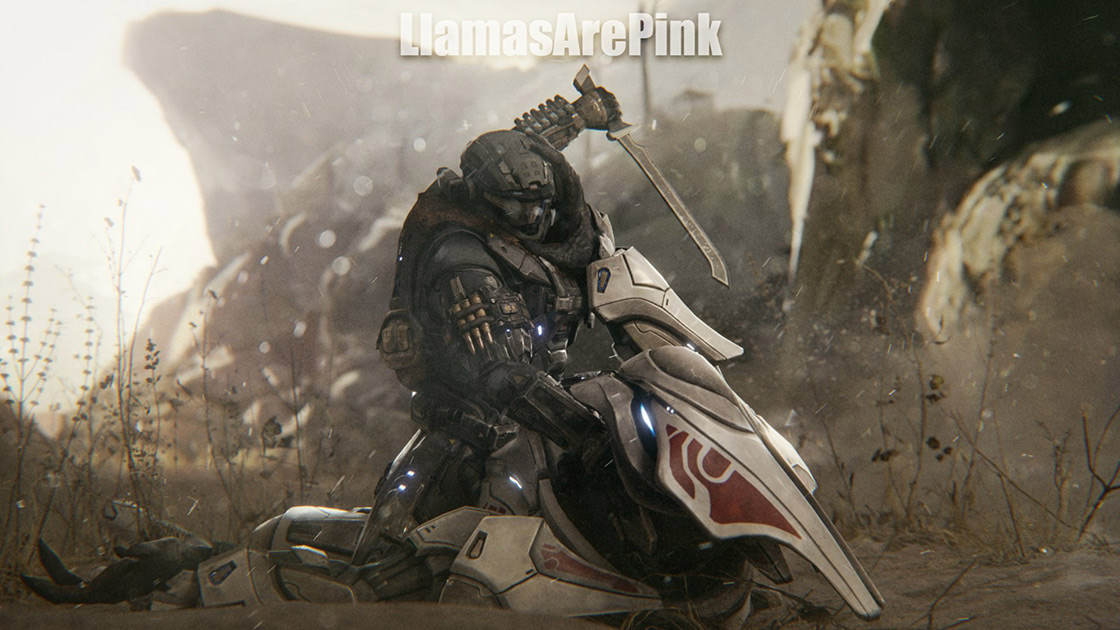 Combat, @LlamasArePink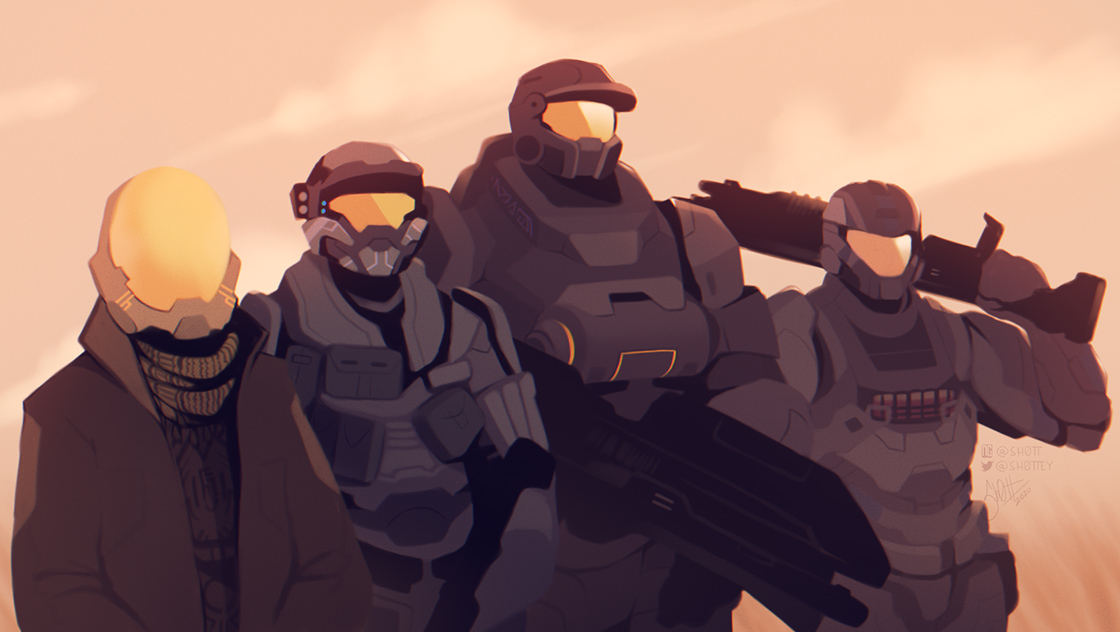 Marathon Team, @SH0TTEY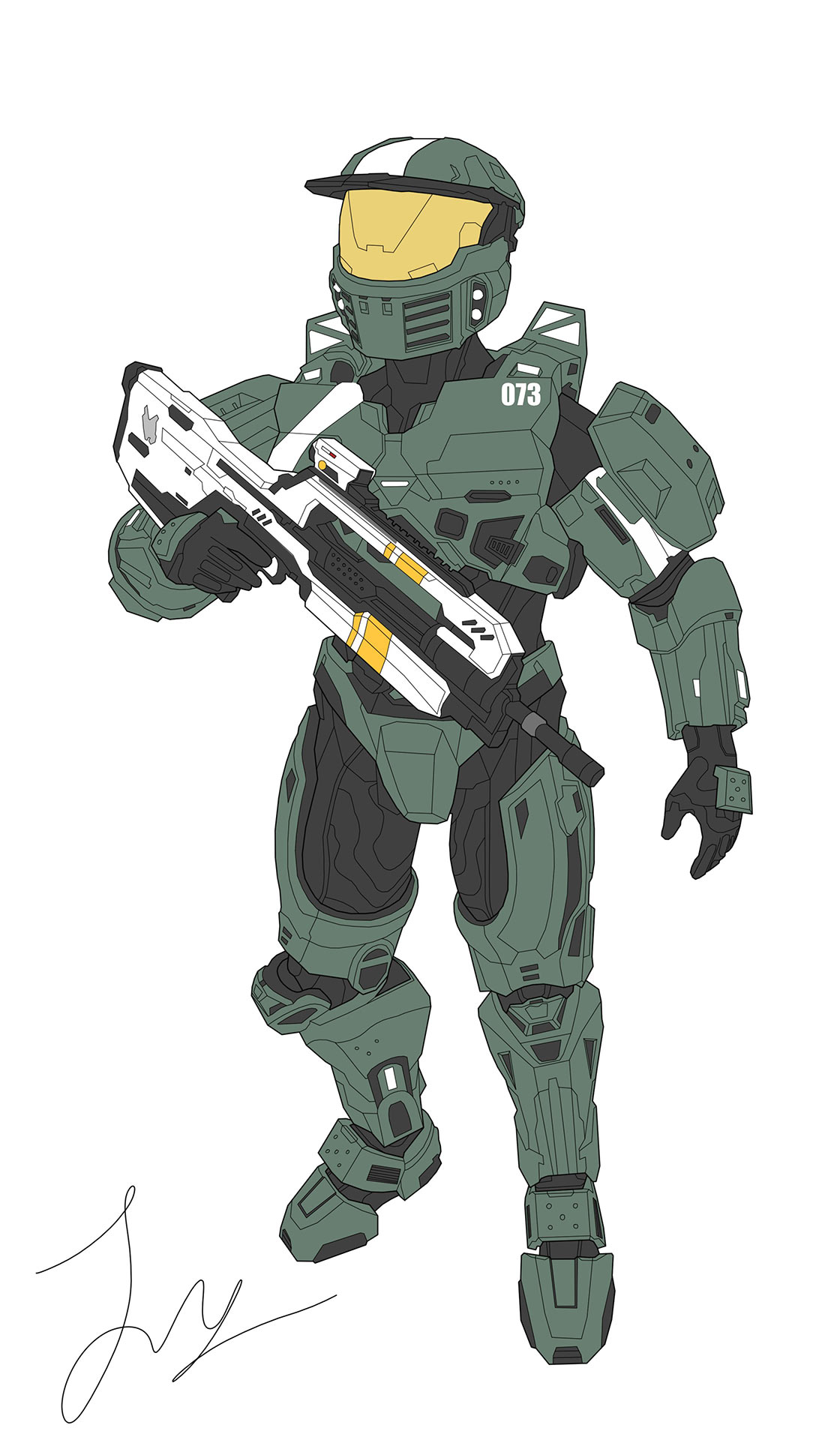 Seth-073, @JohnWarix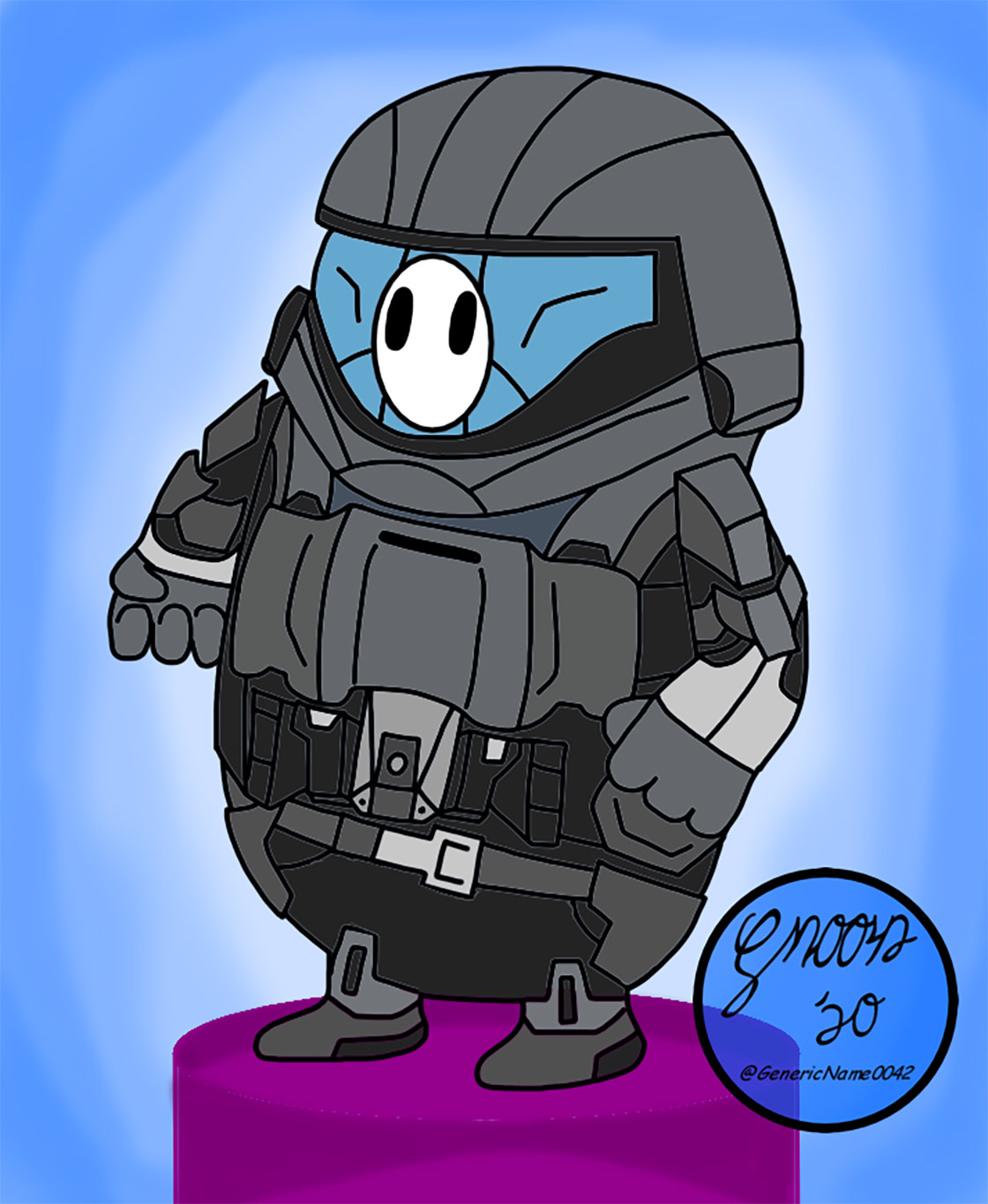 Orbital Drop Shock Bean, @GenericName0042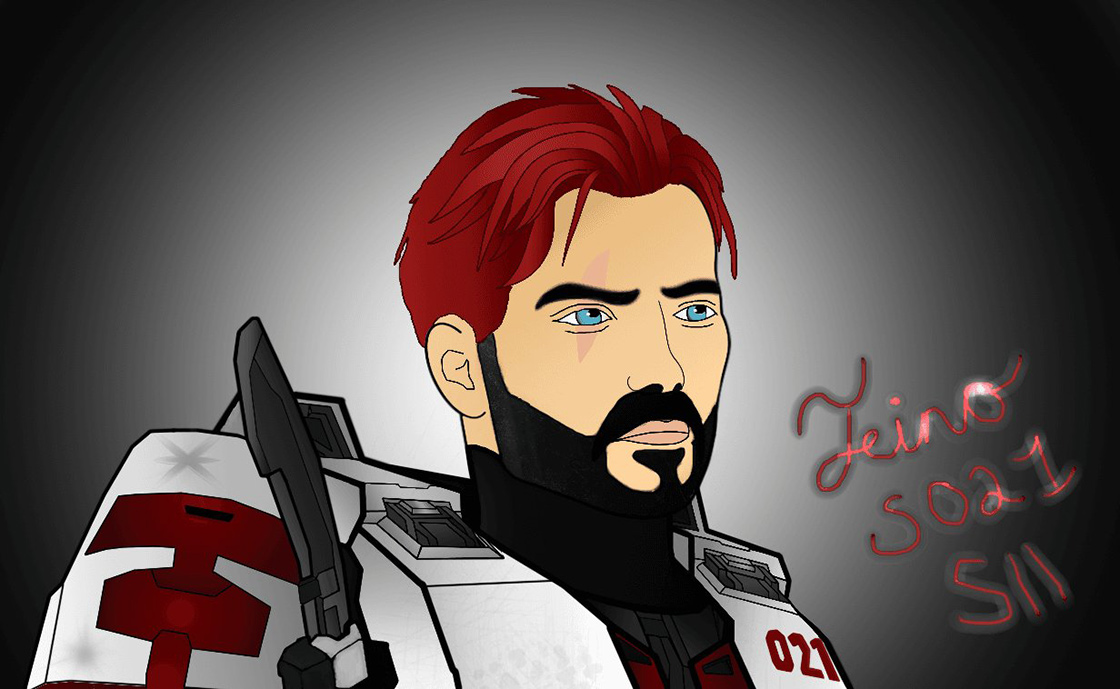 Spartan-021, @TeinoAlarcon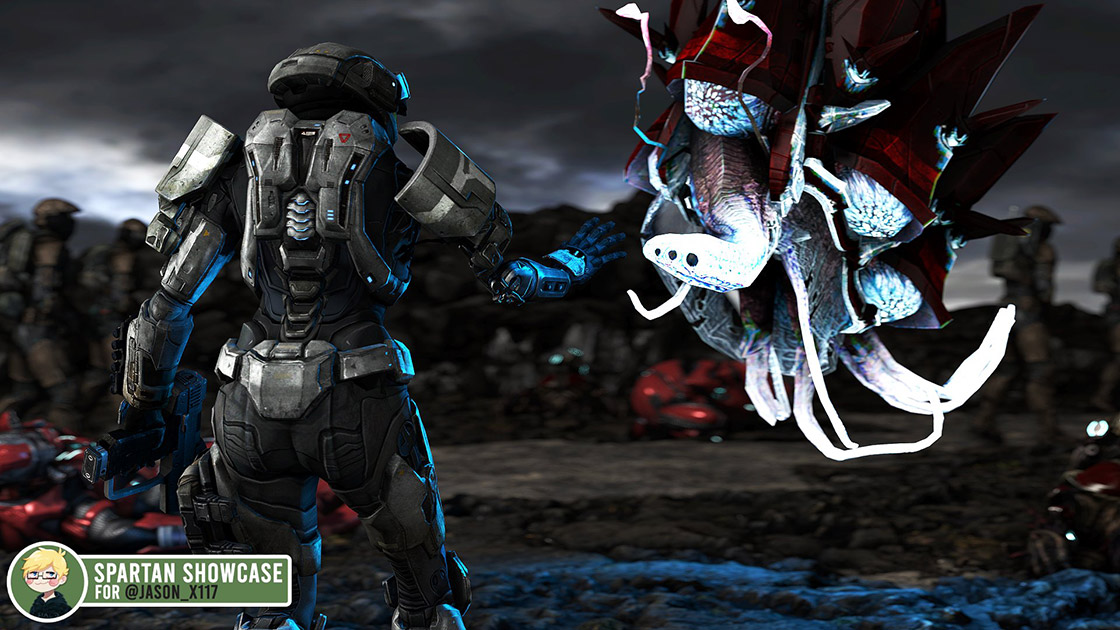 Biological Supercomputer, @mrgruntington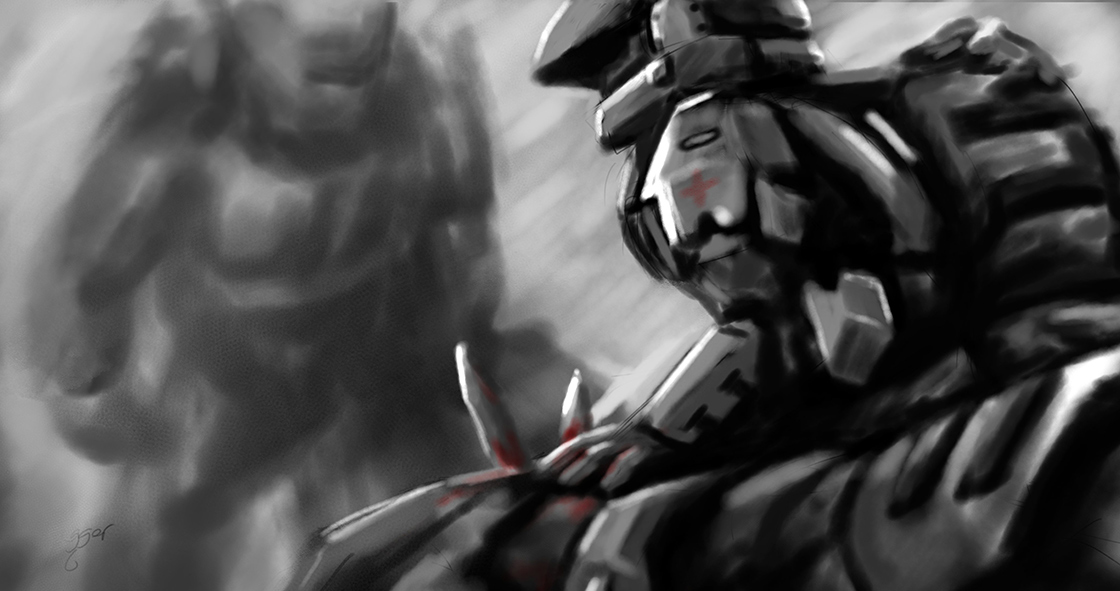 These Things We Do..., @dagger6art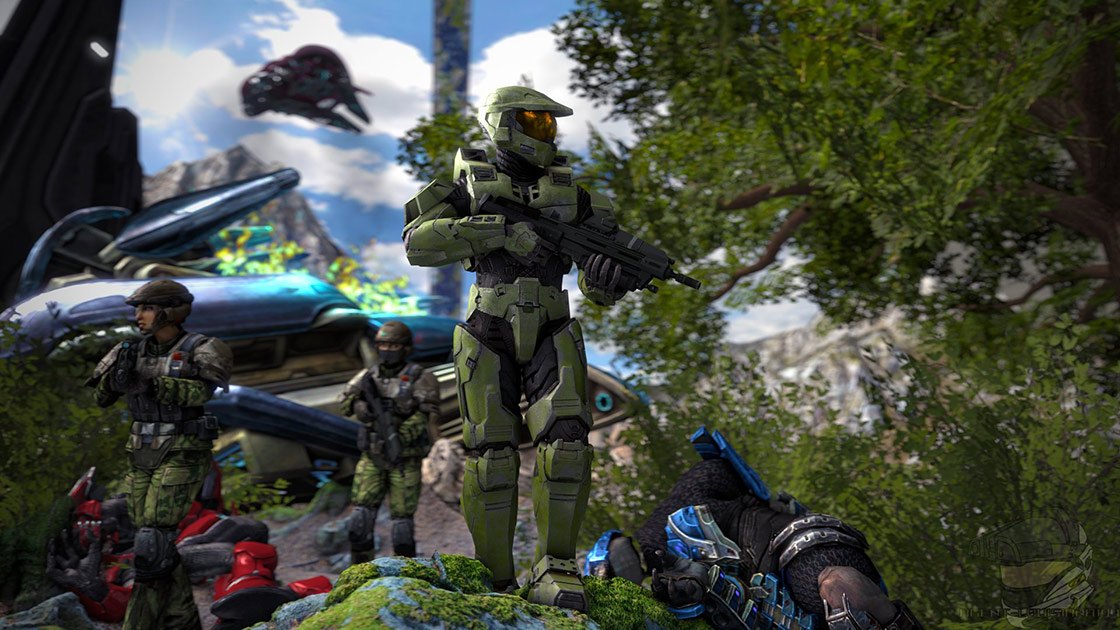 Hail To The Chief, @wild_cat144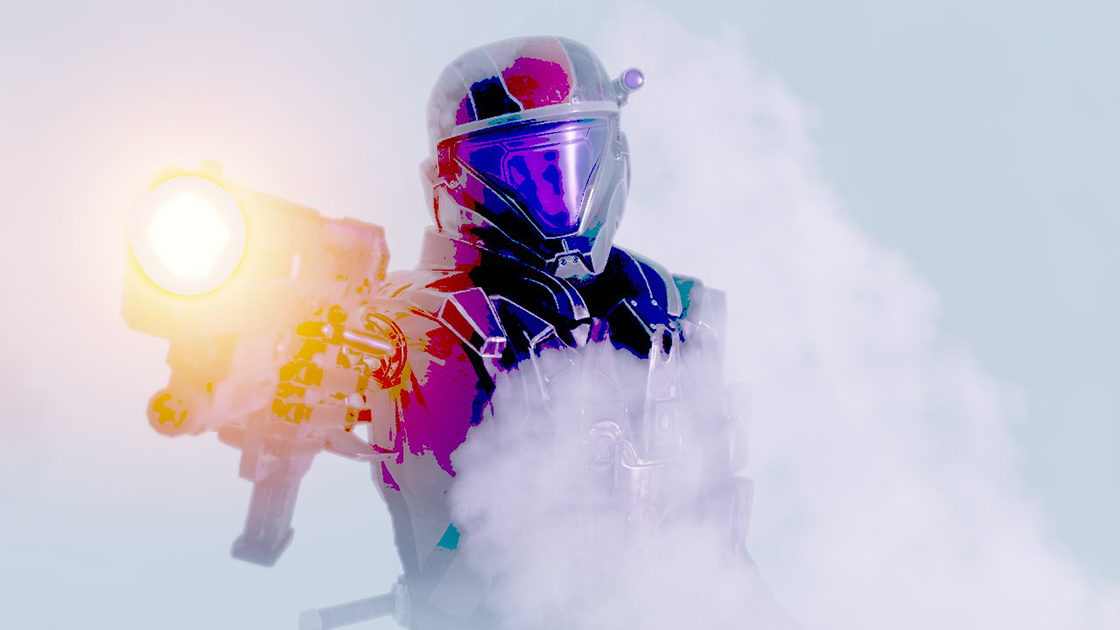 Halo 2: Anniversary ODST, @ThatOneODST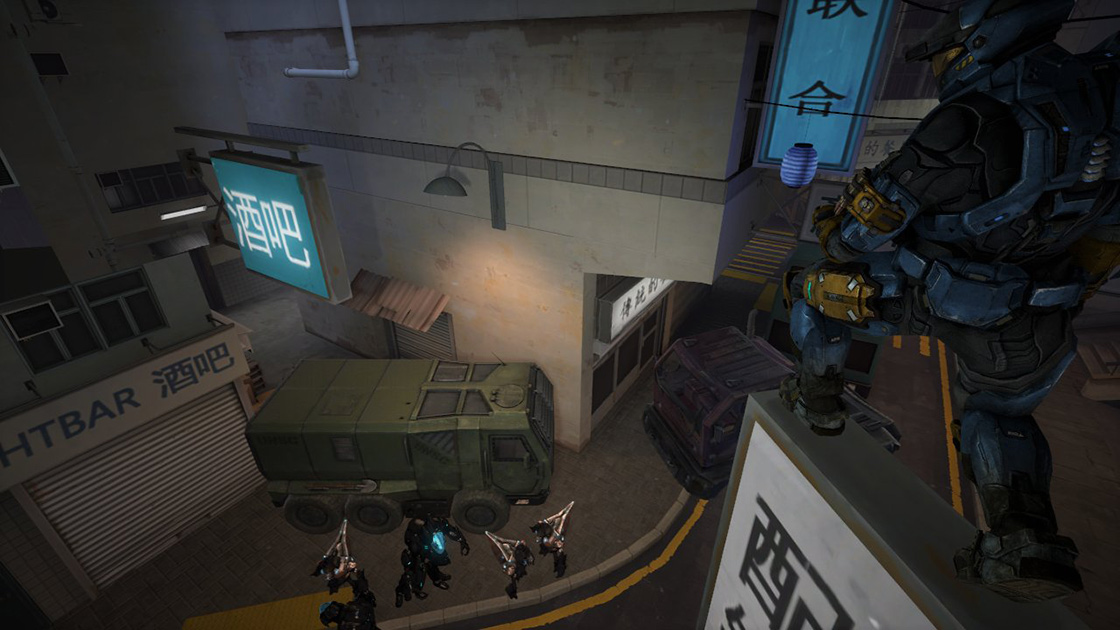 Tactical, @spoopymeat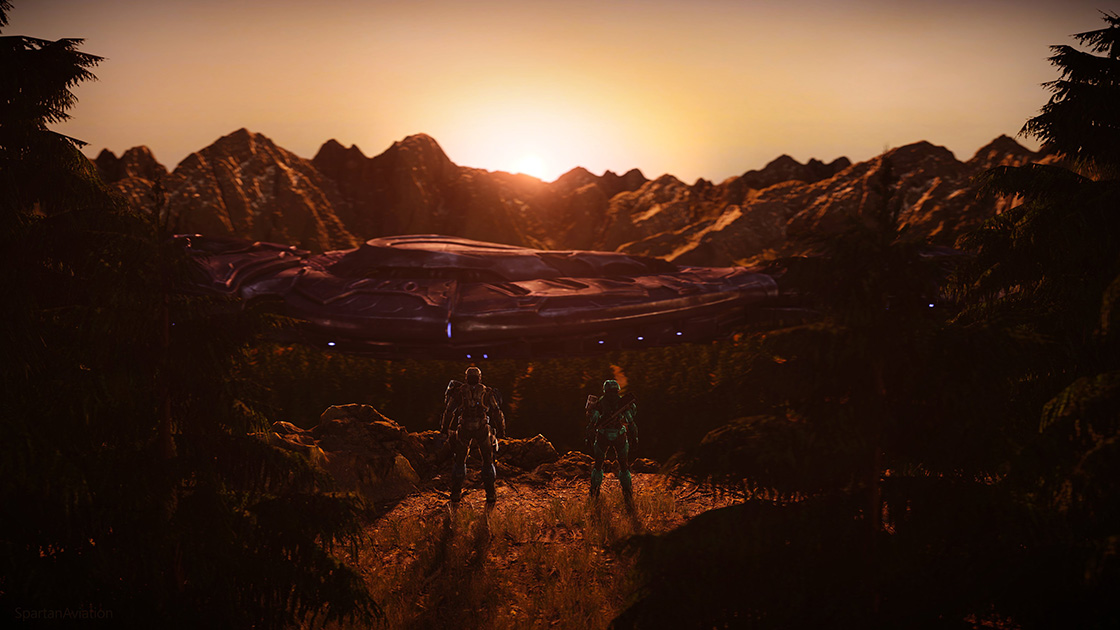 There's No Need To Do This Alone, @Spartan_SFM

Spartan Nicholas-A159, @Ora4Ever117
Noble Six, /u/shadknight20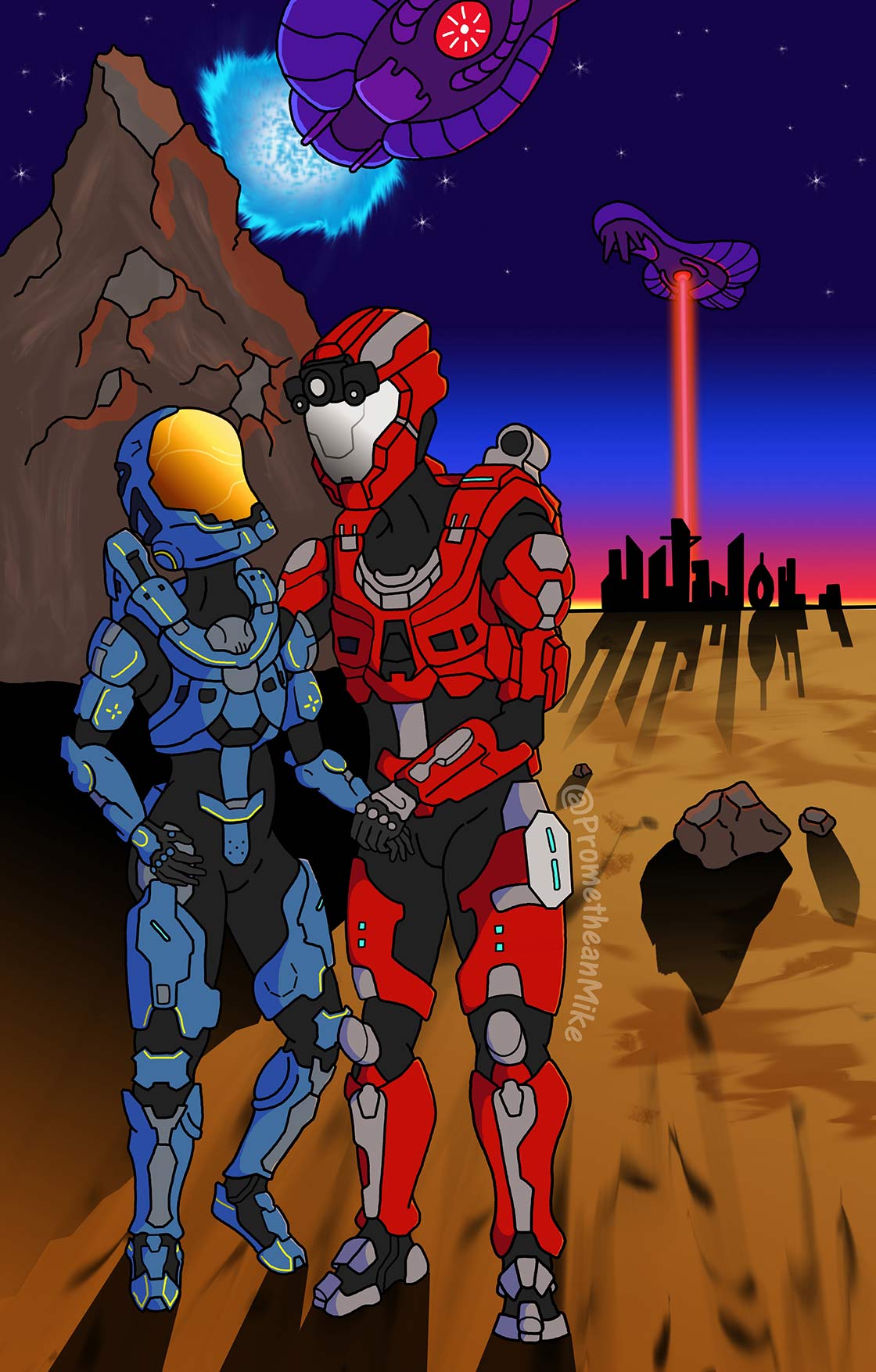 Halo, @PrometheanMike

Squad, @Rydertostart
Black & Whites
I have yet to find a solid black and white cookie around here so I have to make do with some incredible sketches and drawings instead. Not a bad trade-off.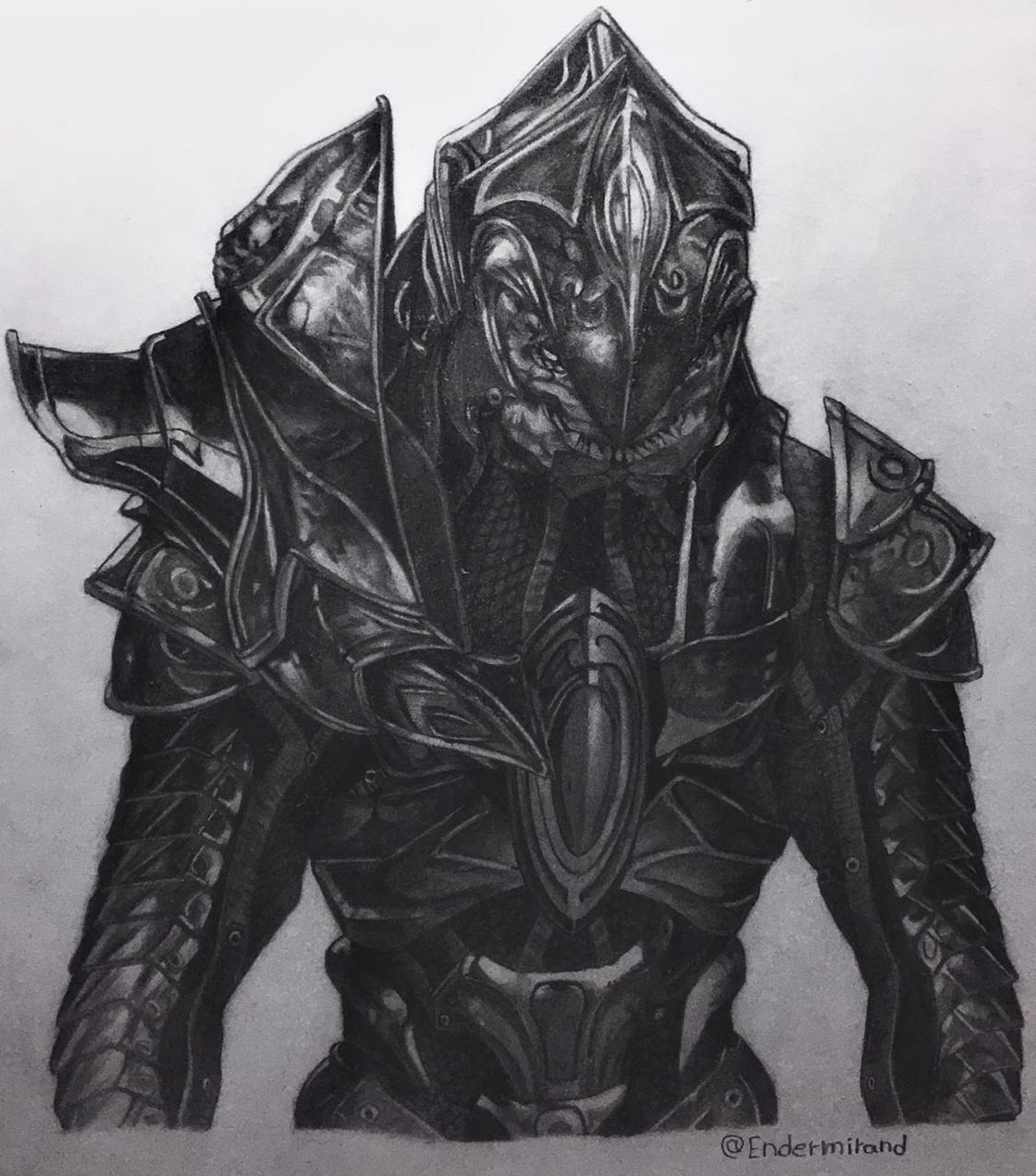 Halo 2 Arbiter, @endermirand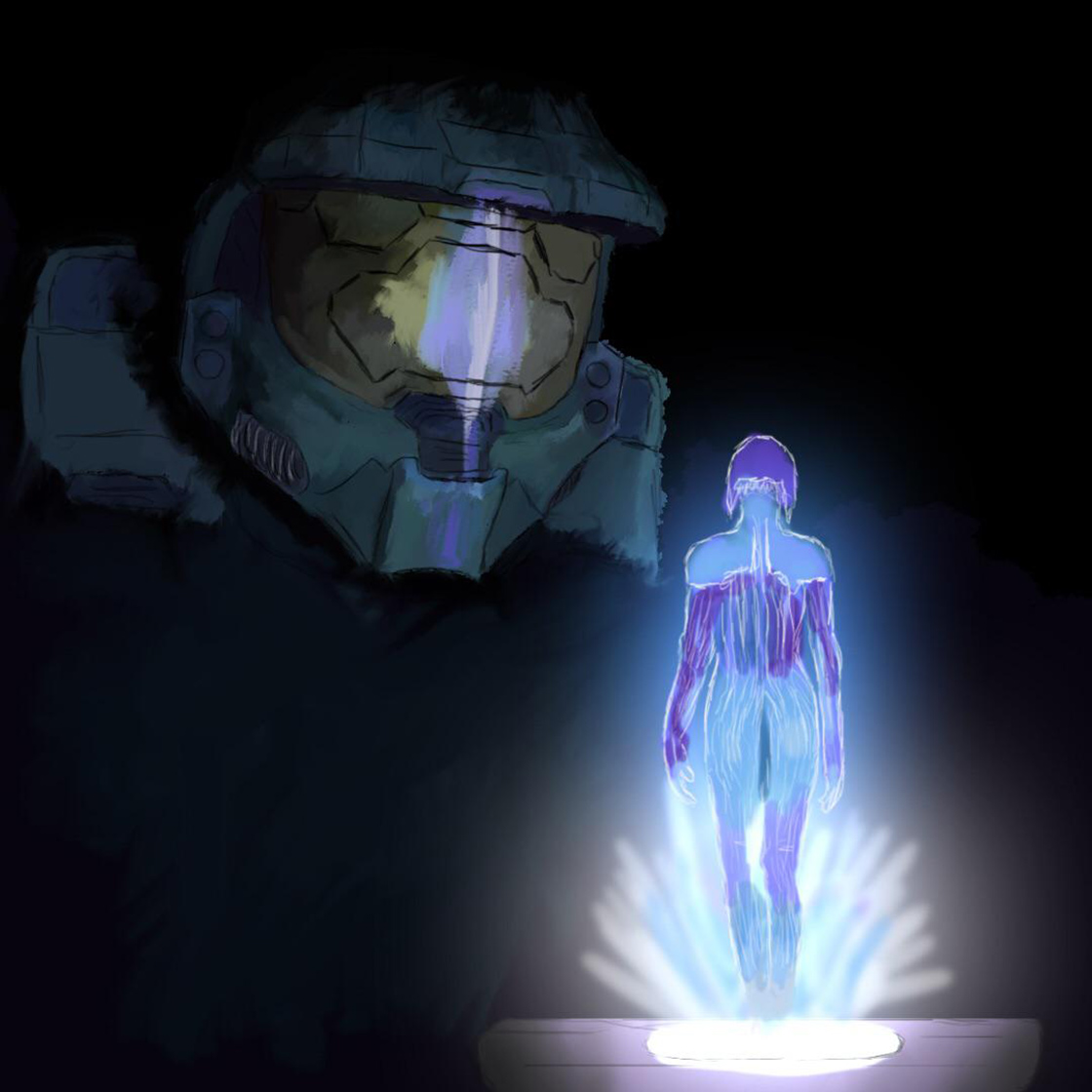 Don't Make A Girl A Promise, /u/BasicallyMikeSteel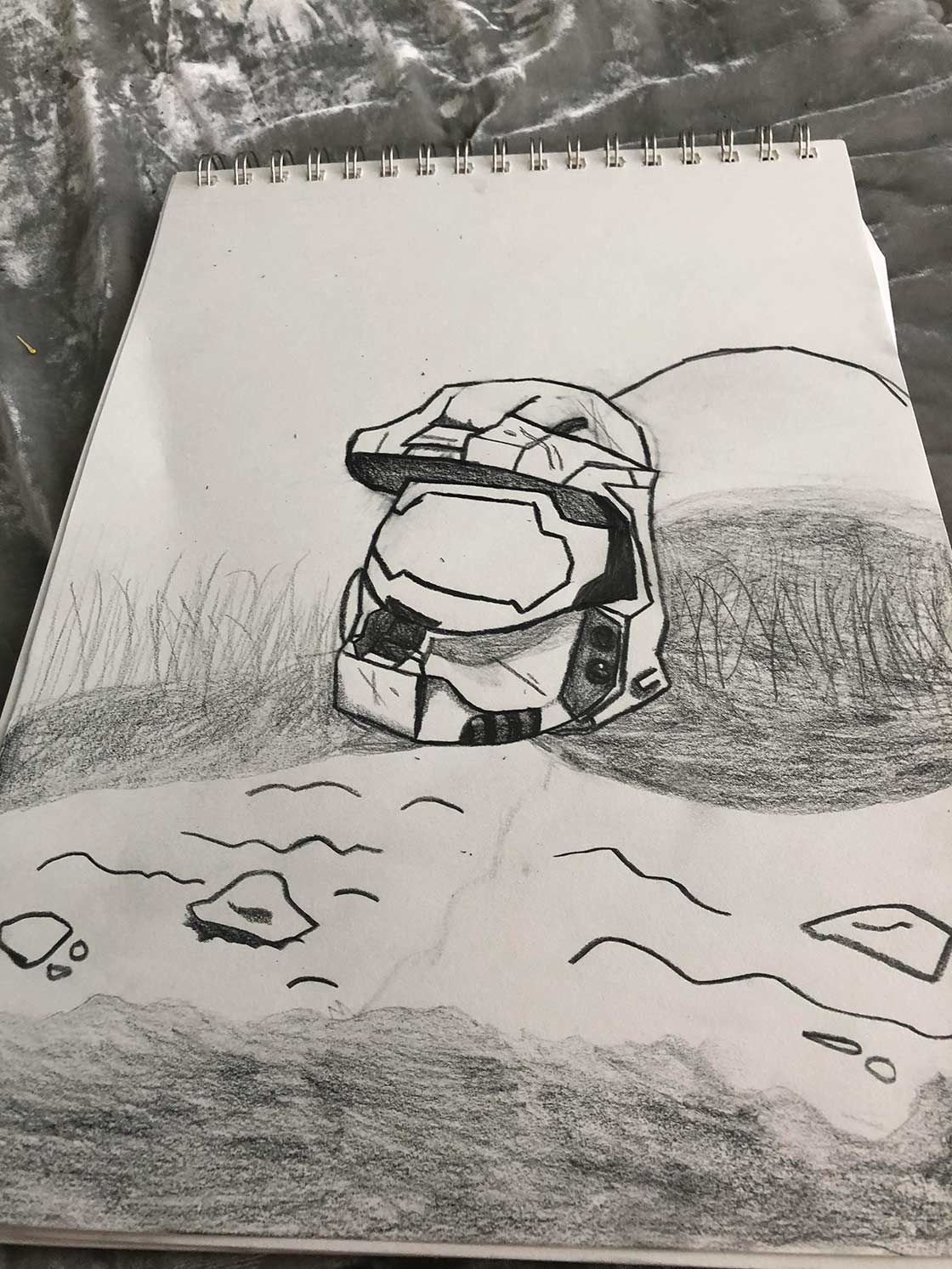 Master Chief's Helmet, /u/mineyobones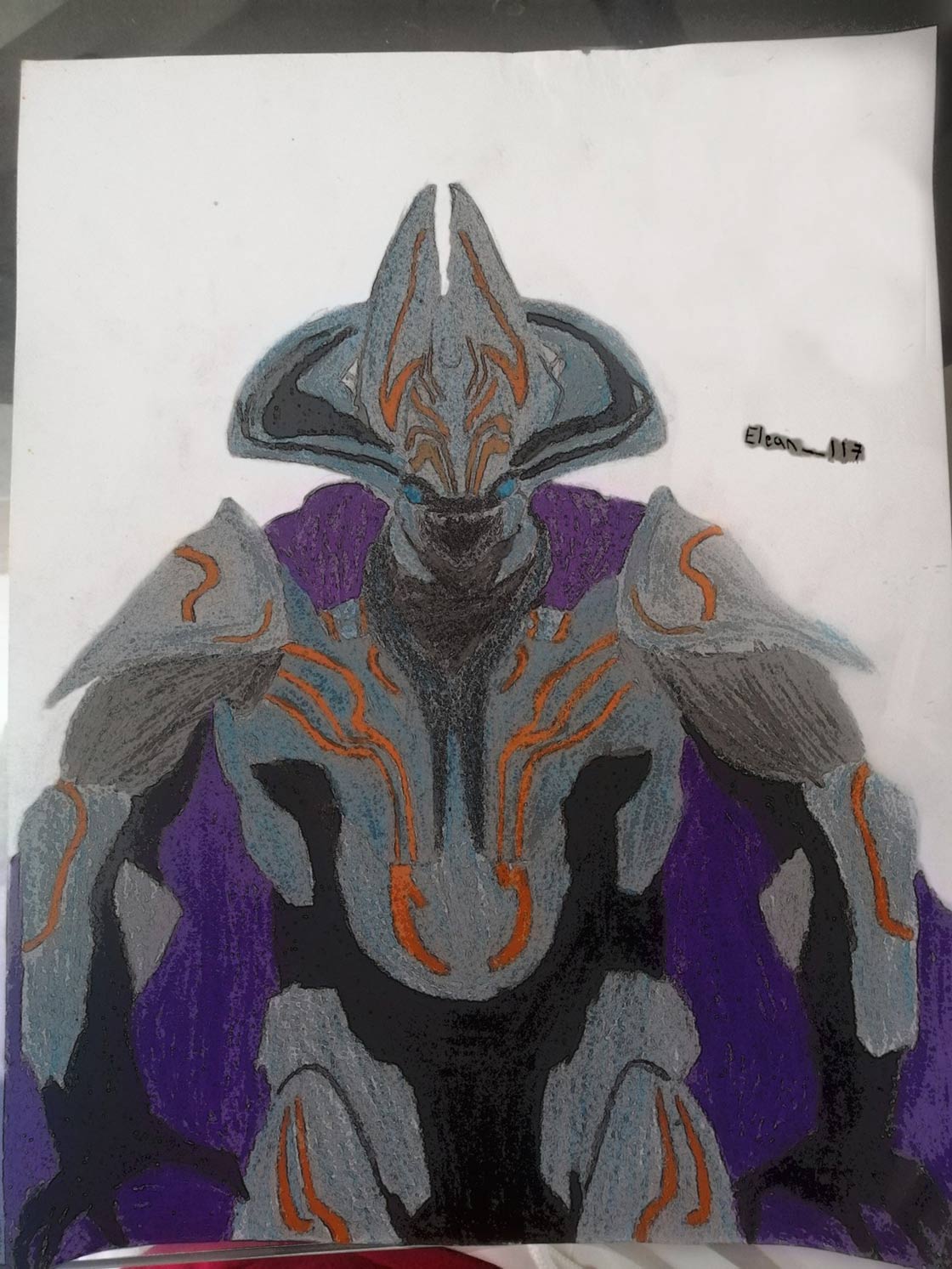 Xyan 'Jar Wattinree, @EleanEquisde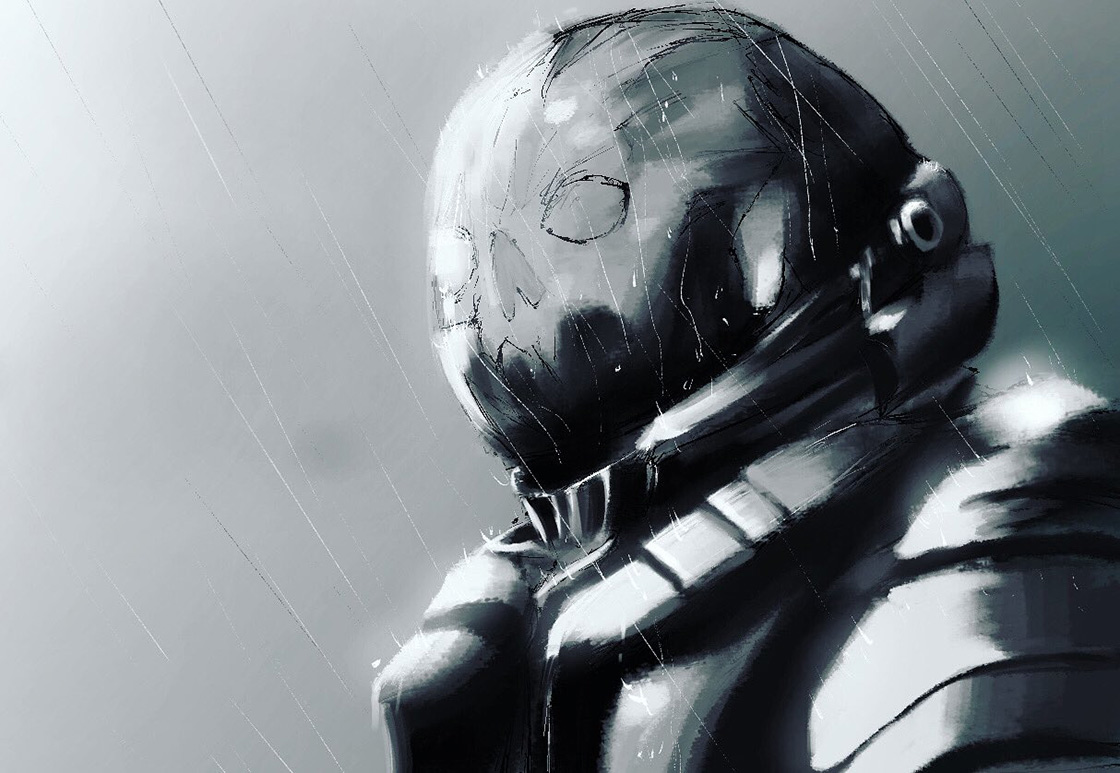 Emile, @dieclick1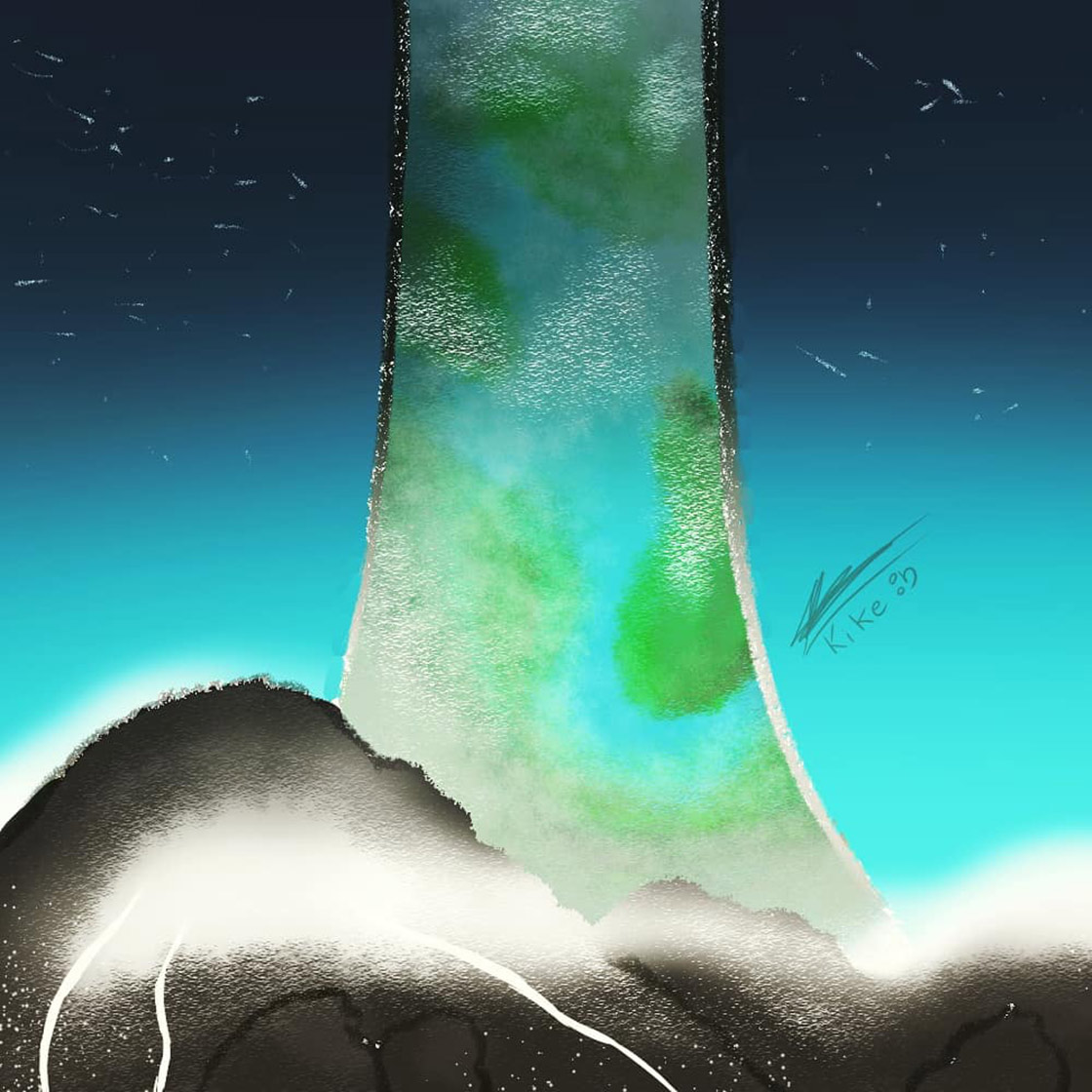 Halo, @CattDraws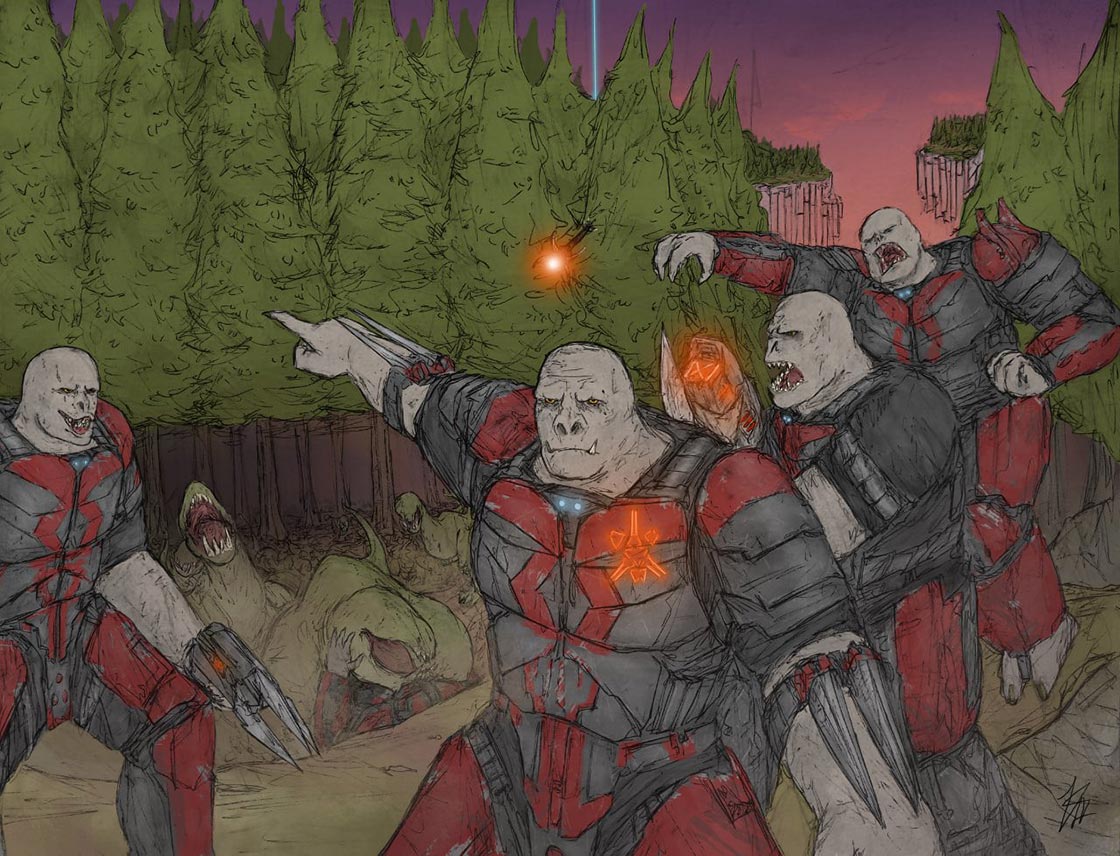 Surrender Is For Cowards, @SpartanVorpal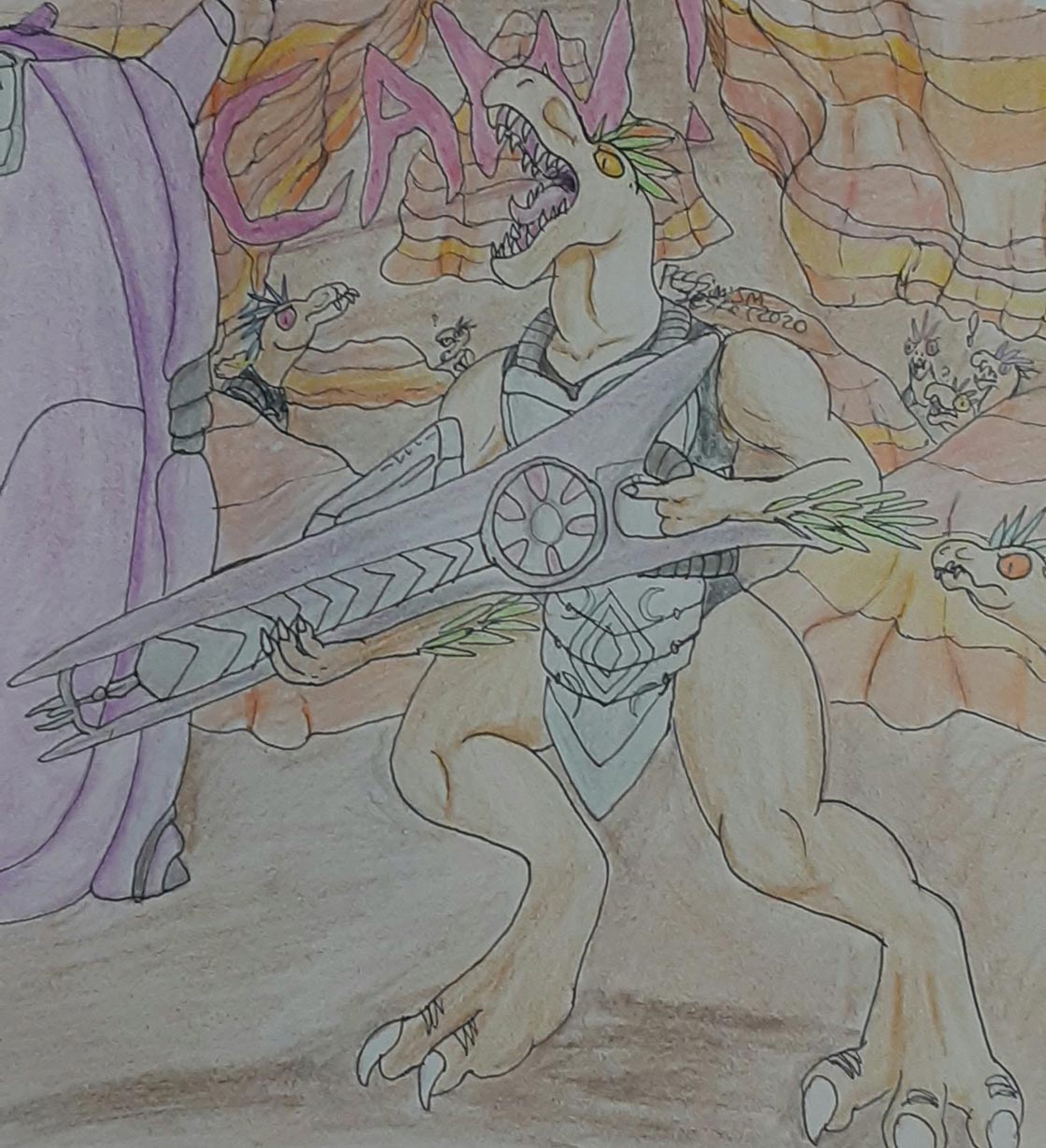 Kig-Yar, @PessimismJester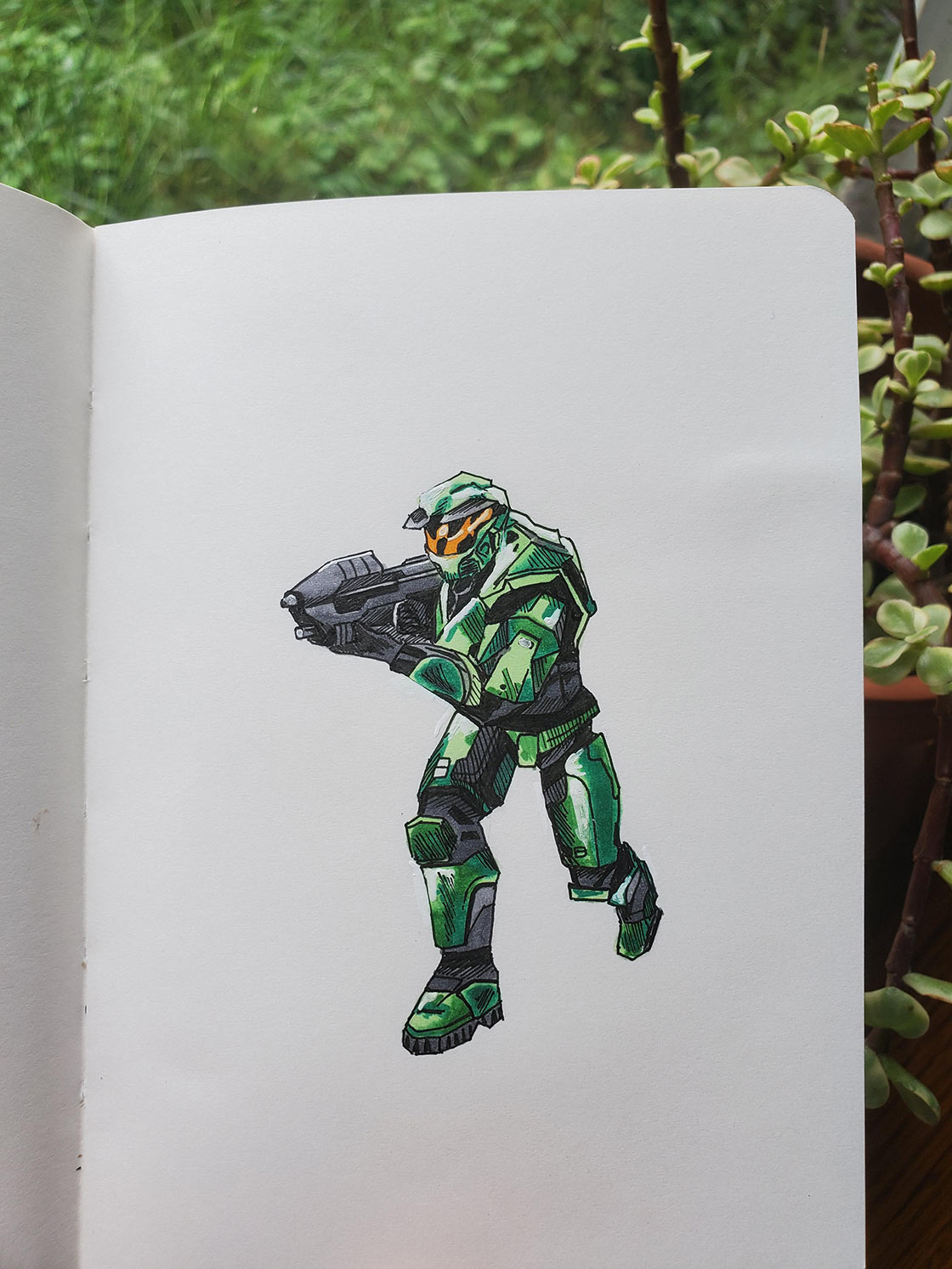 Halo: Combat Evolved, /u/Soozito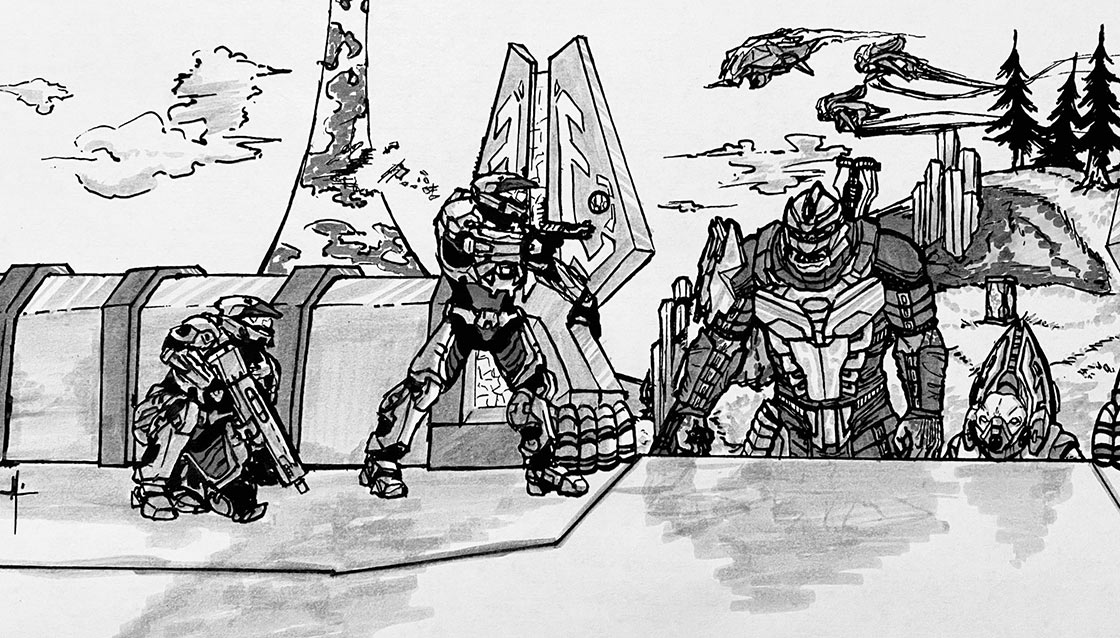 Zeta Halo, @MrTak210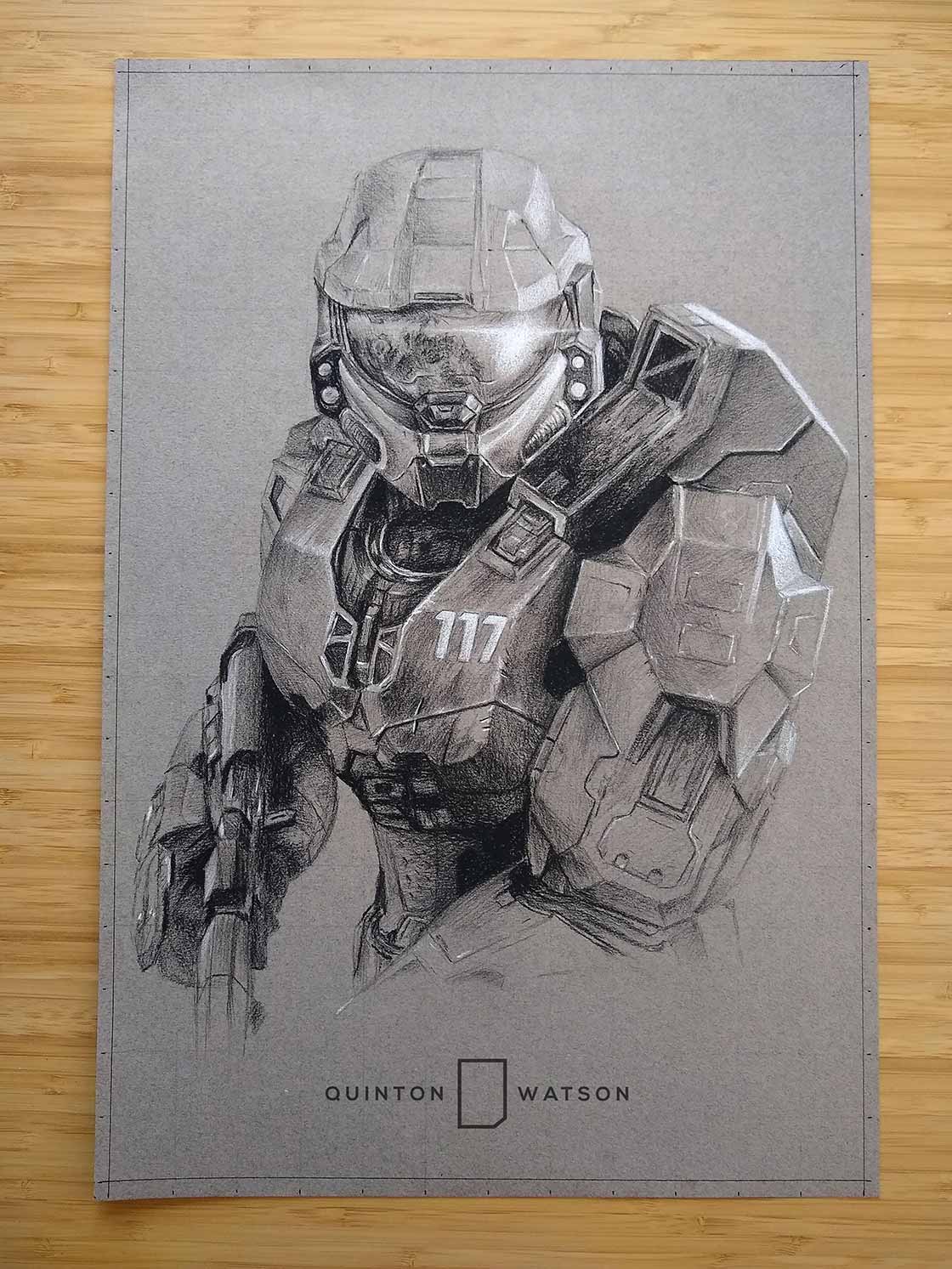 Halo Infinite Master Chief, /u/Quinton_W
Homemade
I have seen a lot of neat crafts lately and I desperately wish I were more capable of making things. I'd love to try my hand at something one of these days but in the meantime, I am okay with looking at YOUR cool stuff and talking about it!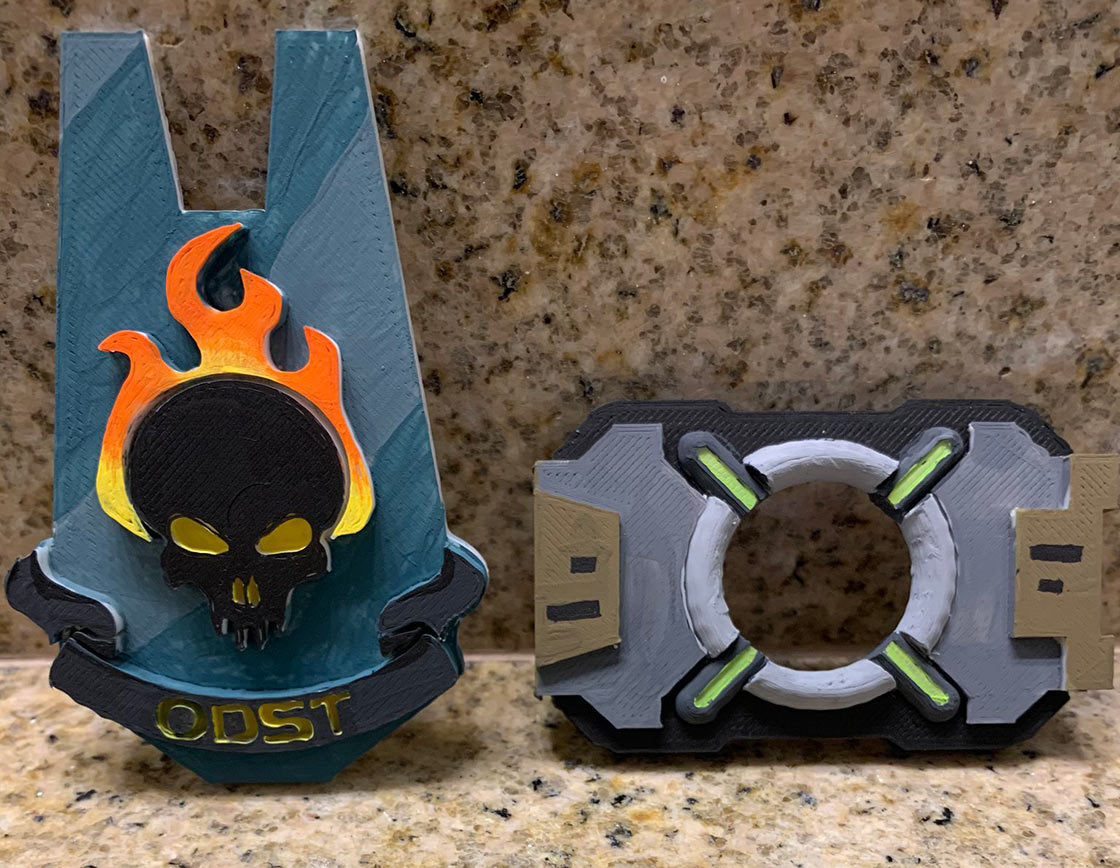 ODST and Cortana Chip, @AkuaAxz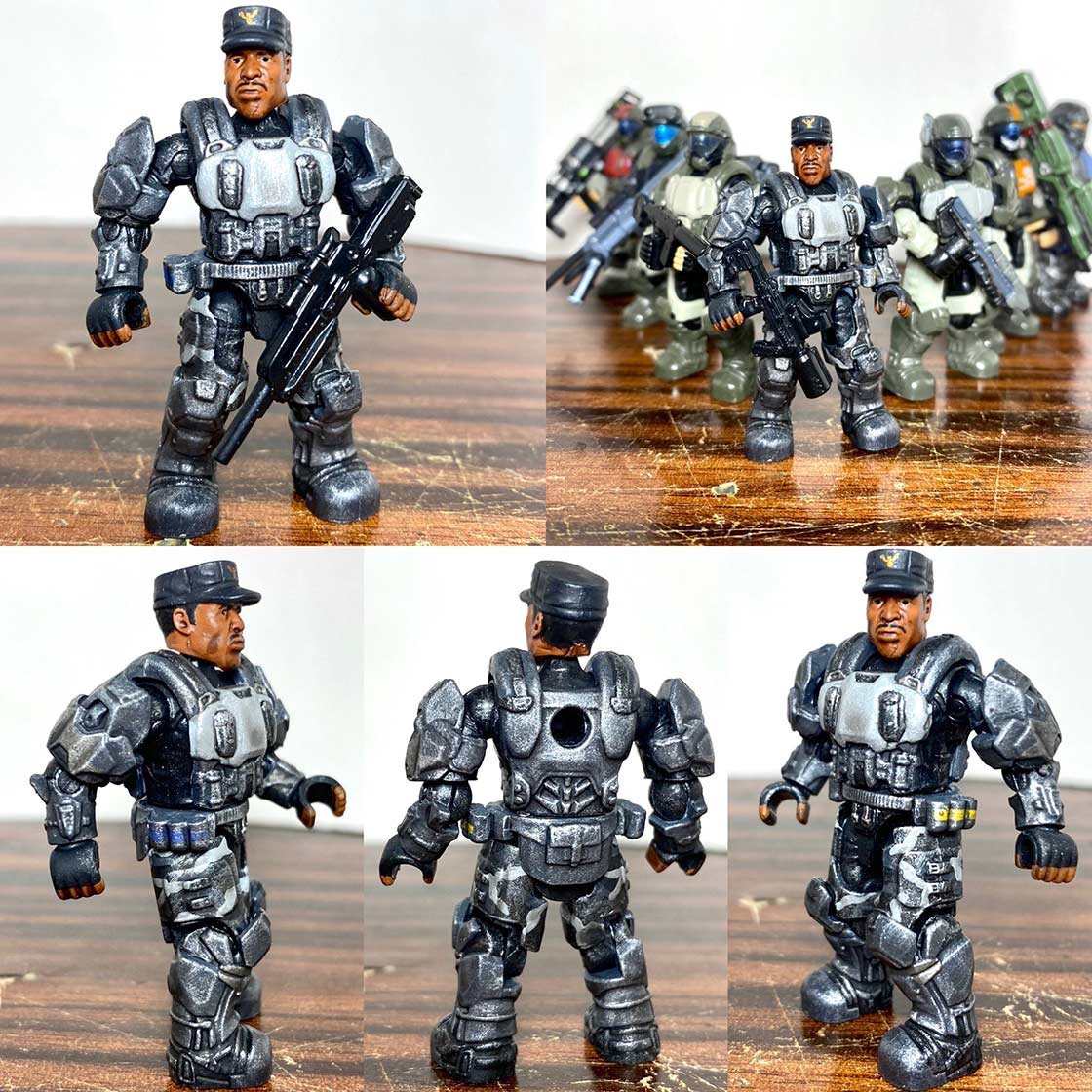 Sgt Johnson (ODST), @GCustomsCreati1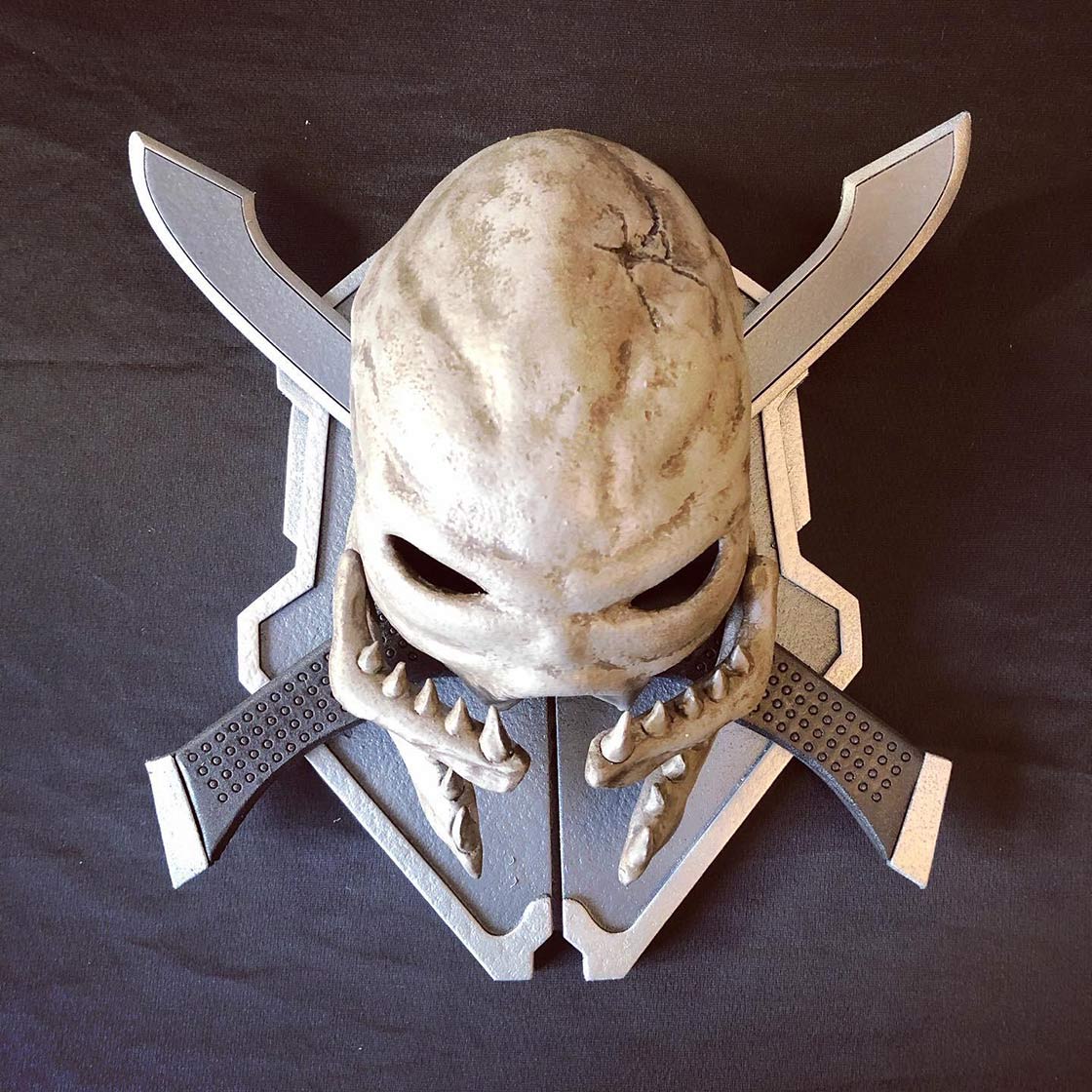 Legendary Skull, /u/VaultofGrass
Become Infinite, @ArktikRush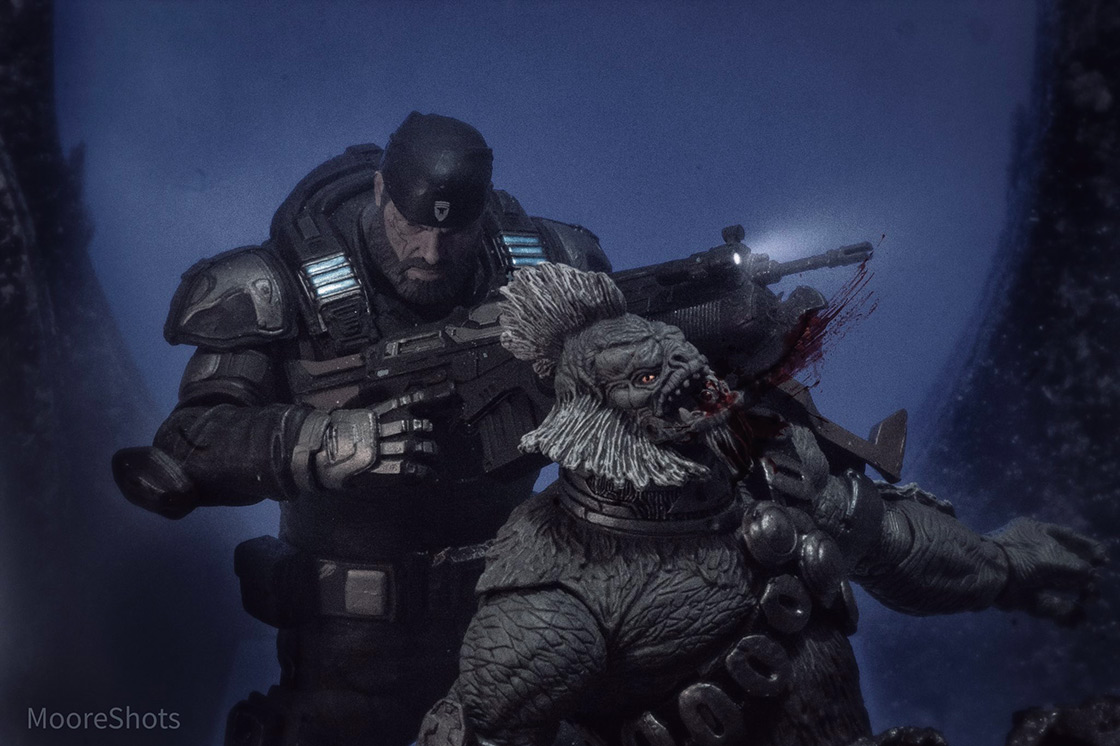 Halo x Gears of War, @Mooreshots1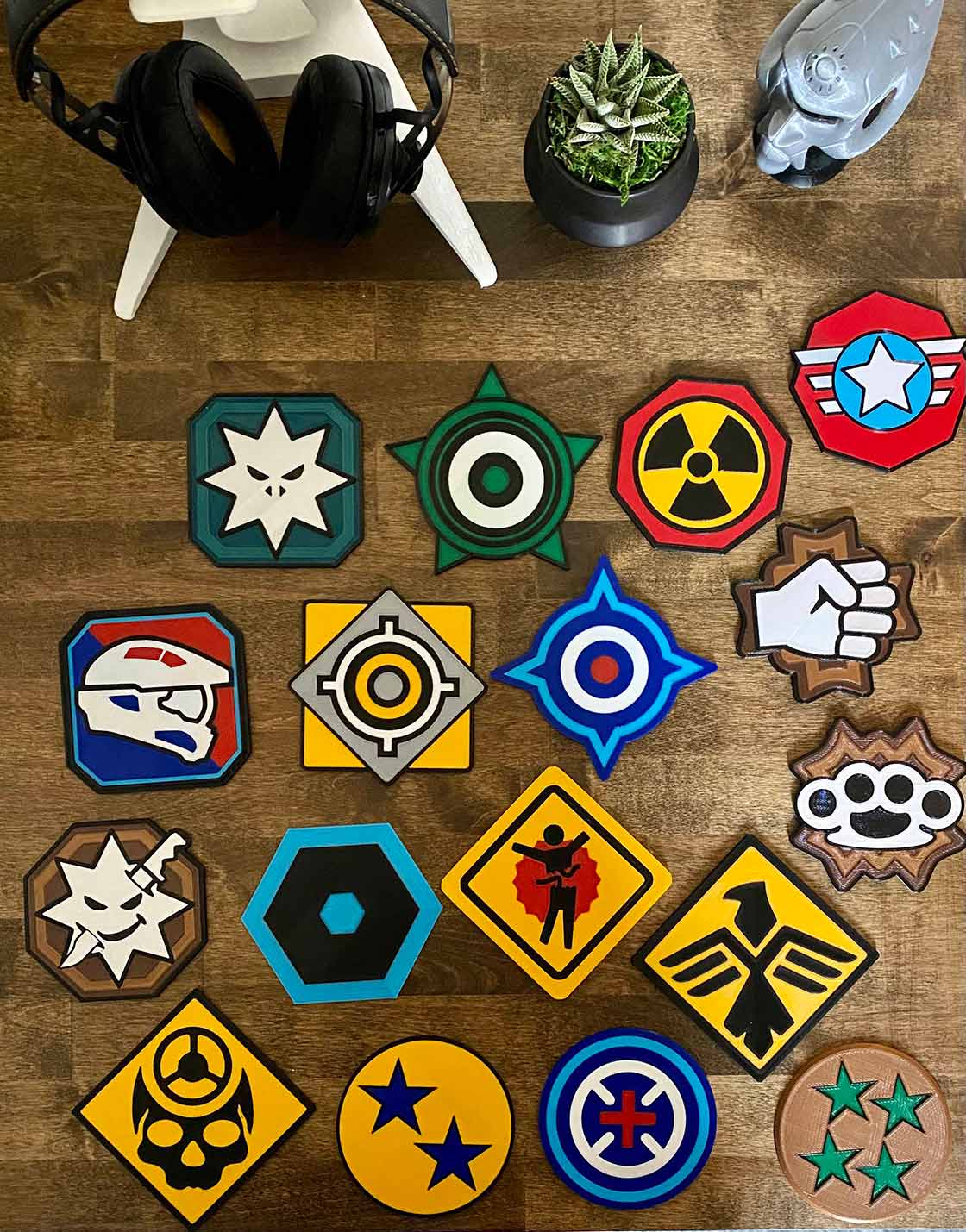 Halo Coasters, /u/qtrain23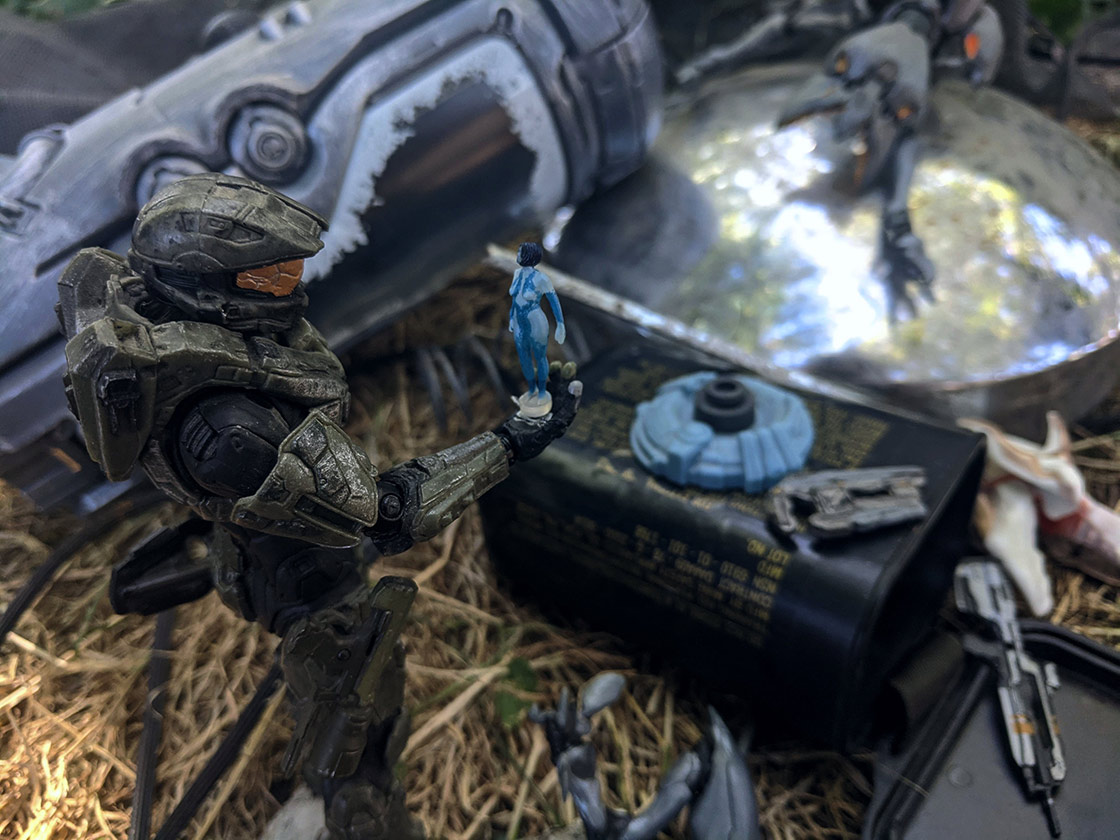 ...If You Know You Can't Keep It, @yaboikelpie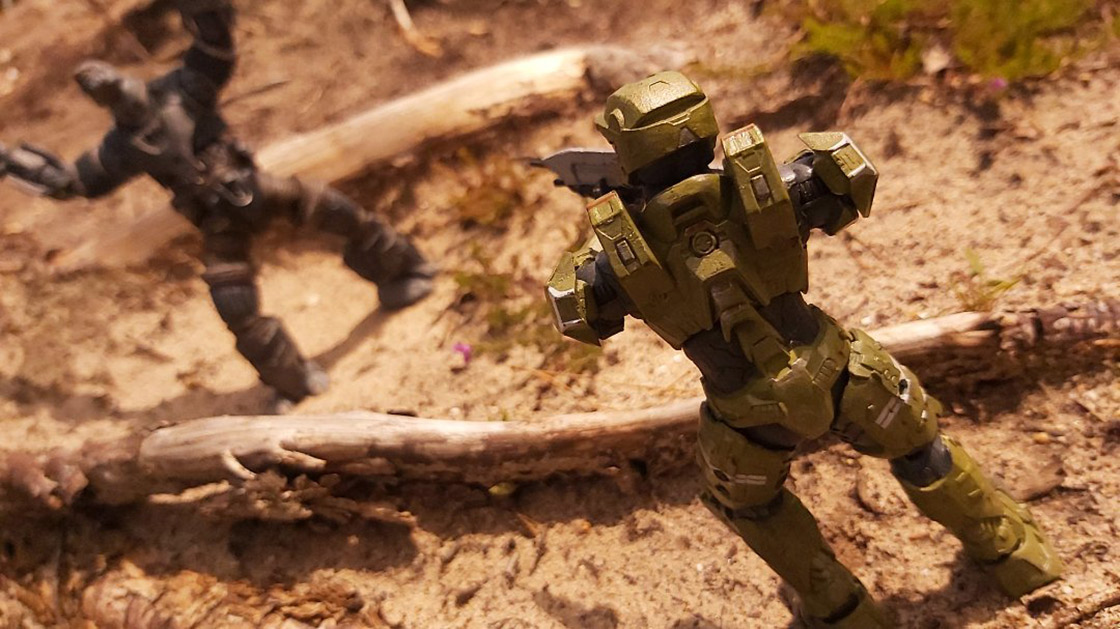 Encounter on Zeta Halo, @FacilityPhotos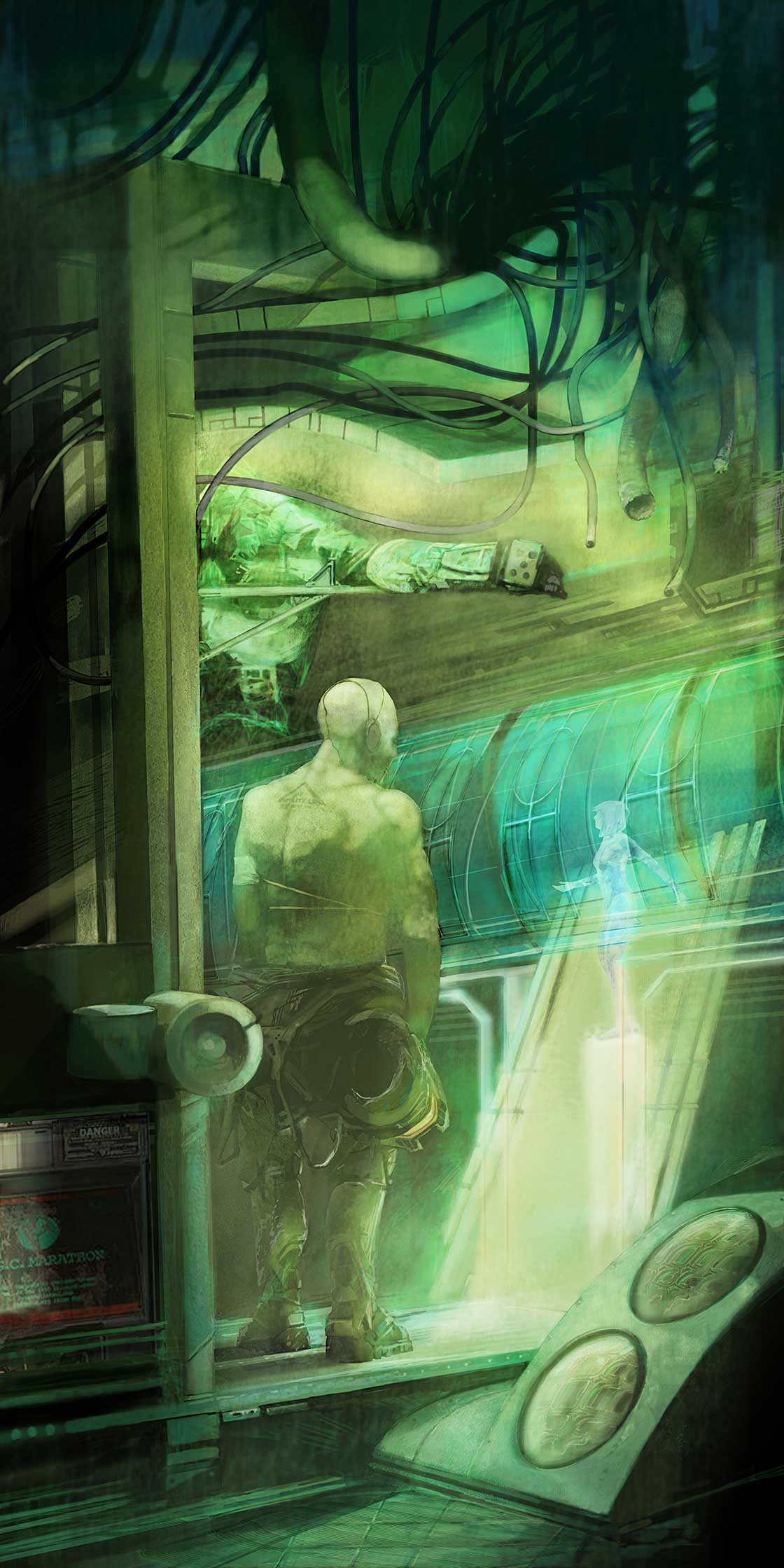 Chief and Cortana, /u/UnsungBreakfast's dad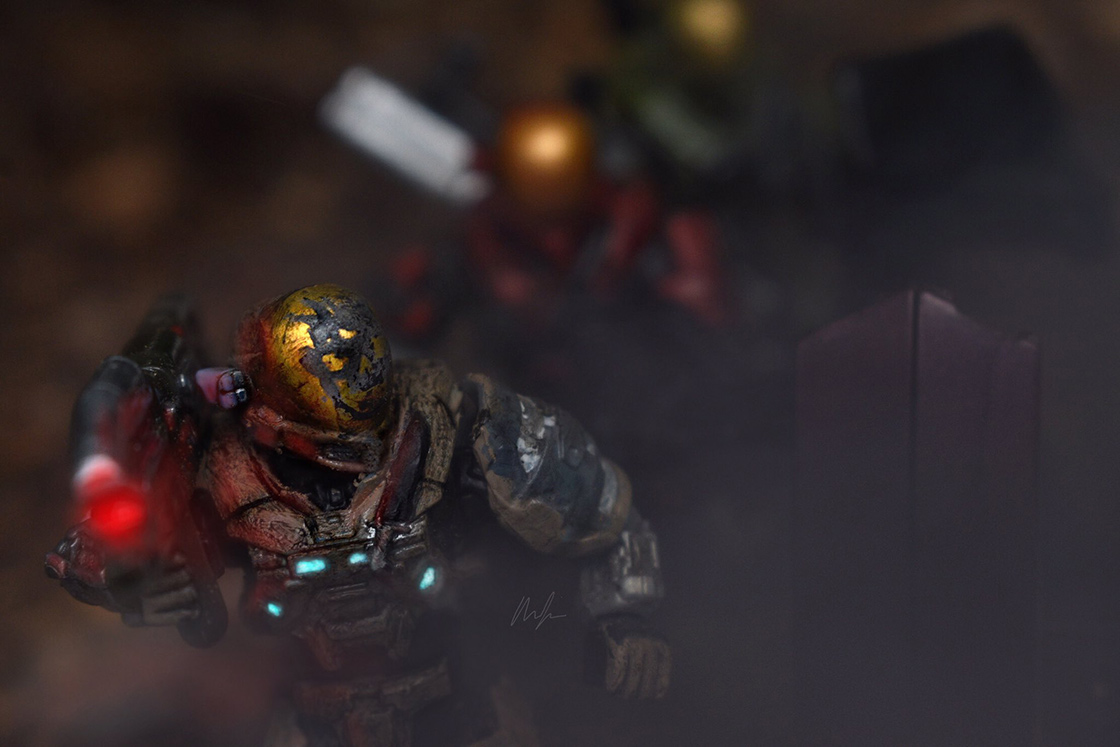 Charged, @redconstrux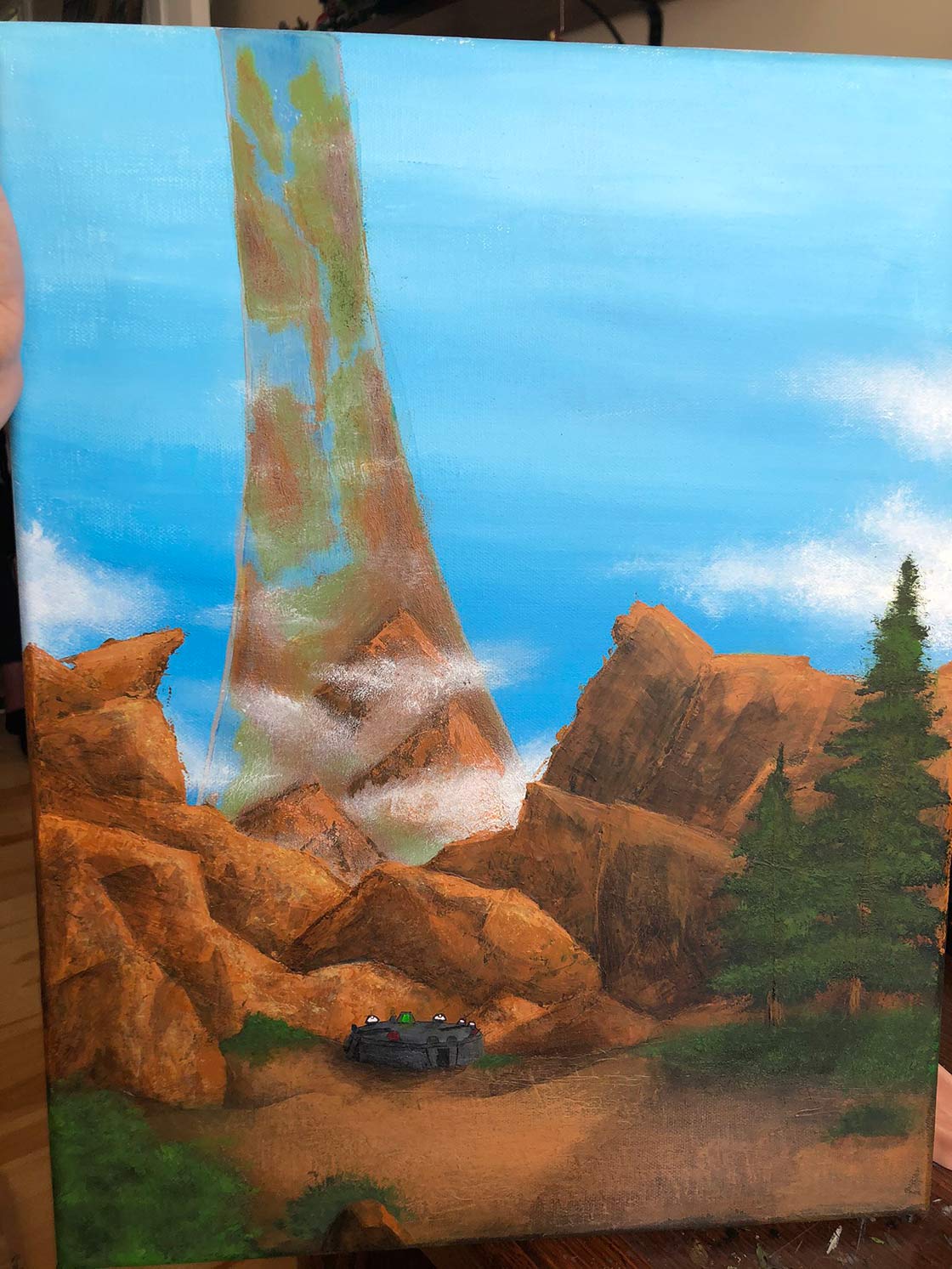 Blood Gulch, @ThomasS47233339
We're the Desperate Measures, @Tom_Jurassic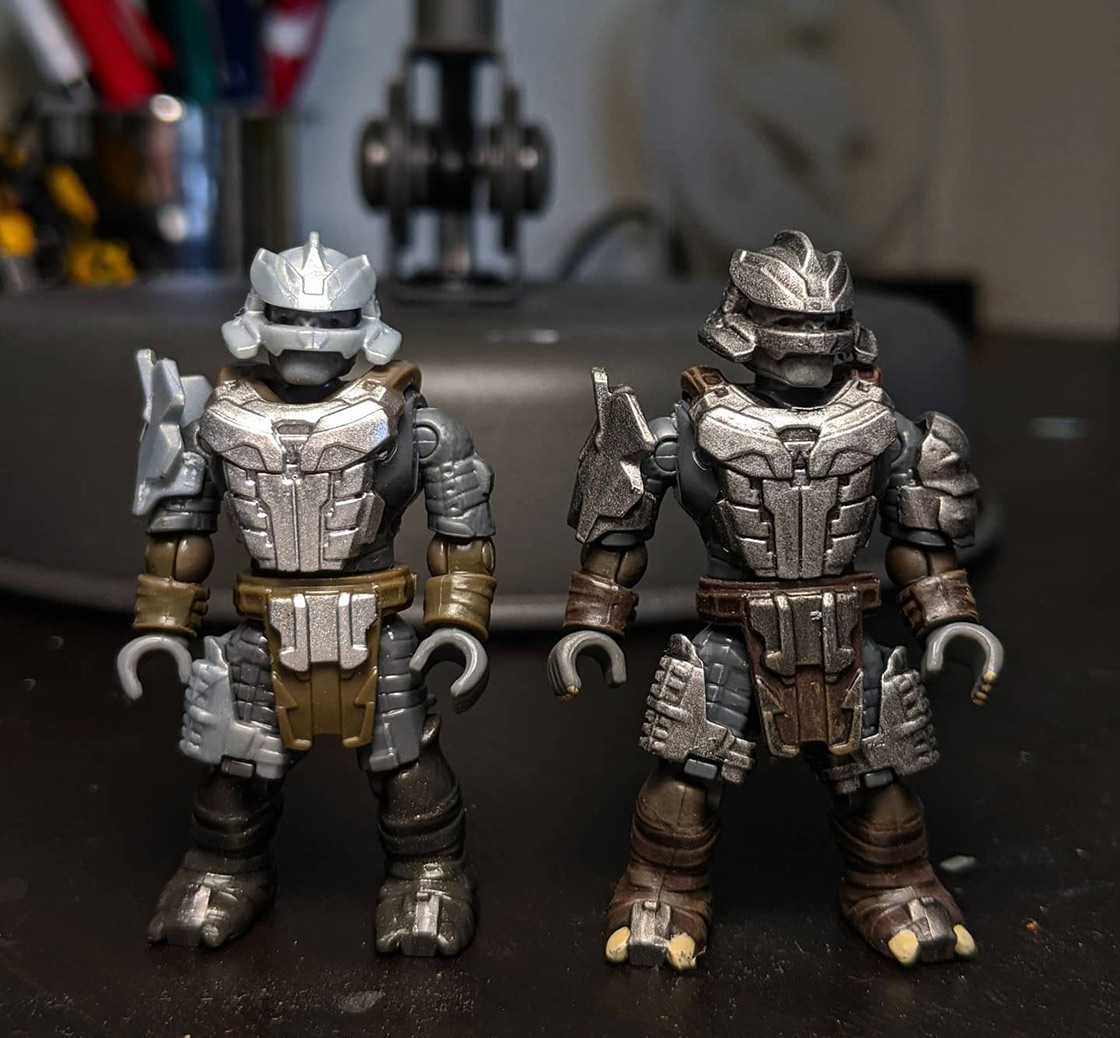 Banished Brute, @VGC117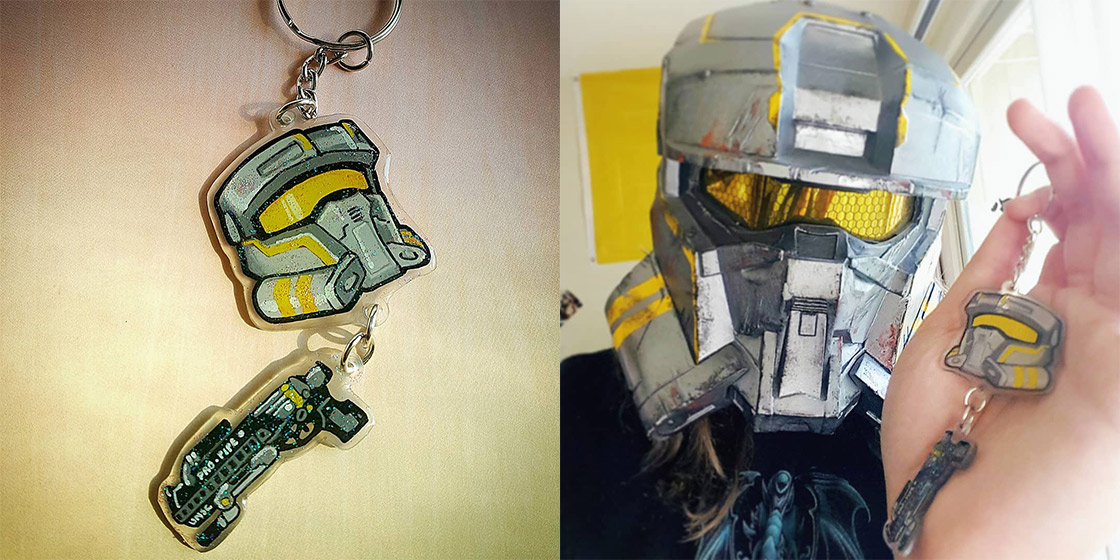 Helmet Charm, @SpallSpartan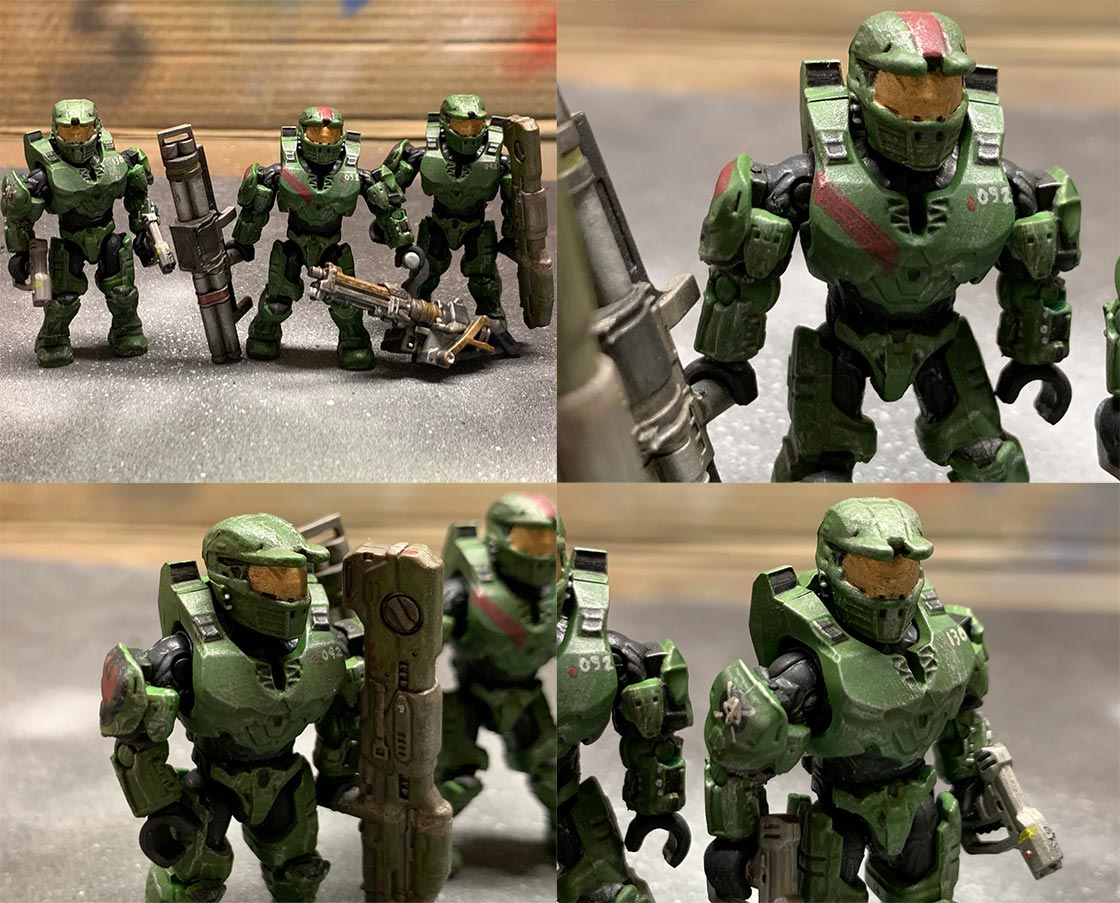 Red Team, @theBIGjagooze
Eye Candy
One of the people in this section called the Legendary skull the "Infinity symbol of Halo" and after seeing how often people are drawn to inking themselves with it, I don't necessarily disagree but that never lessens the cool factor in my eyes!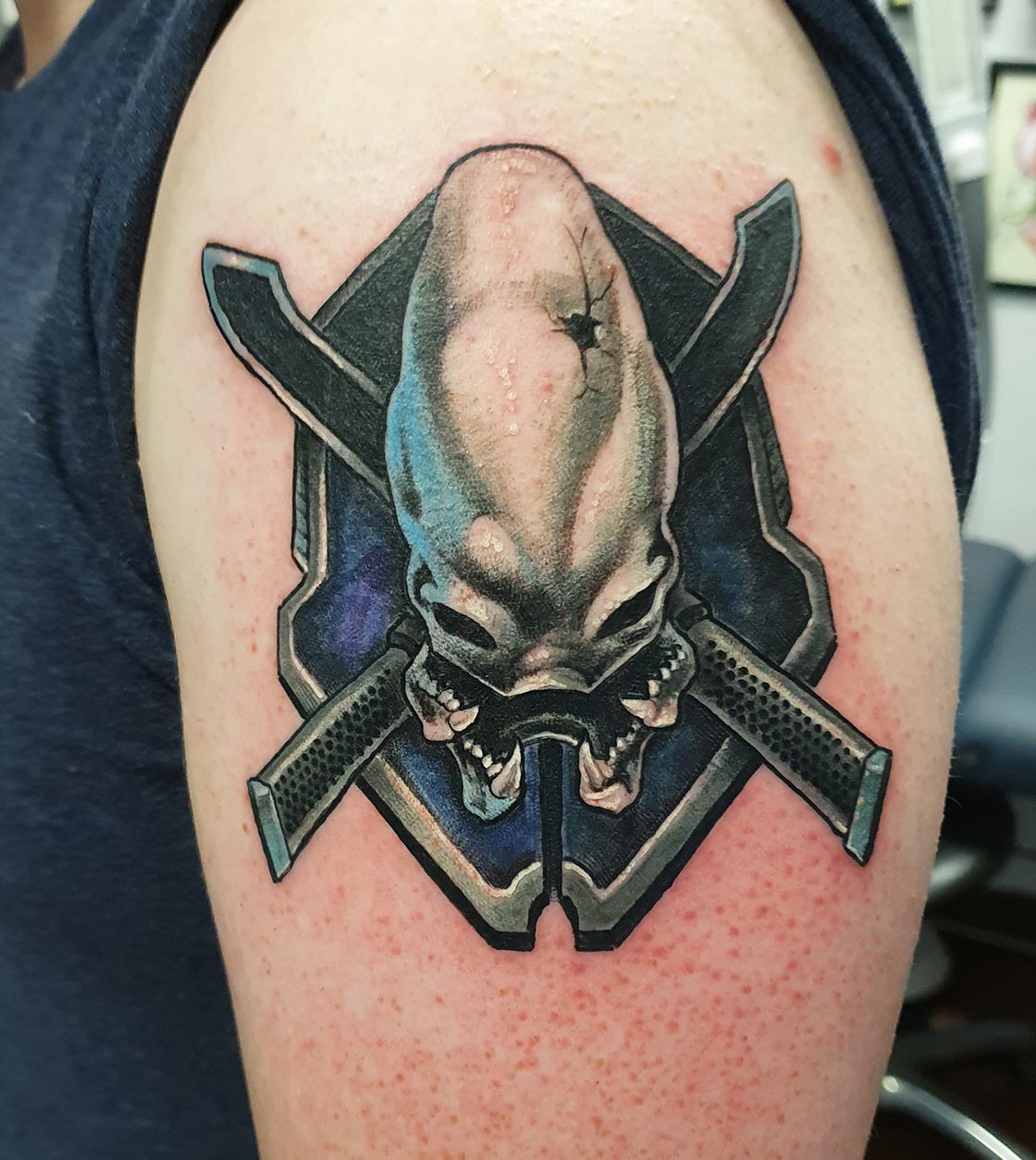 Legendary, /u/Edible_Pie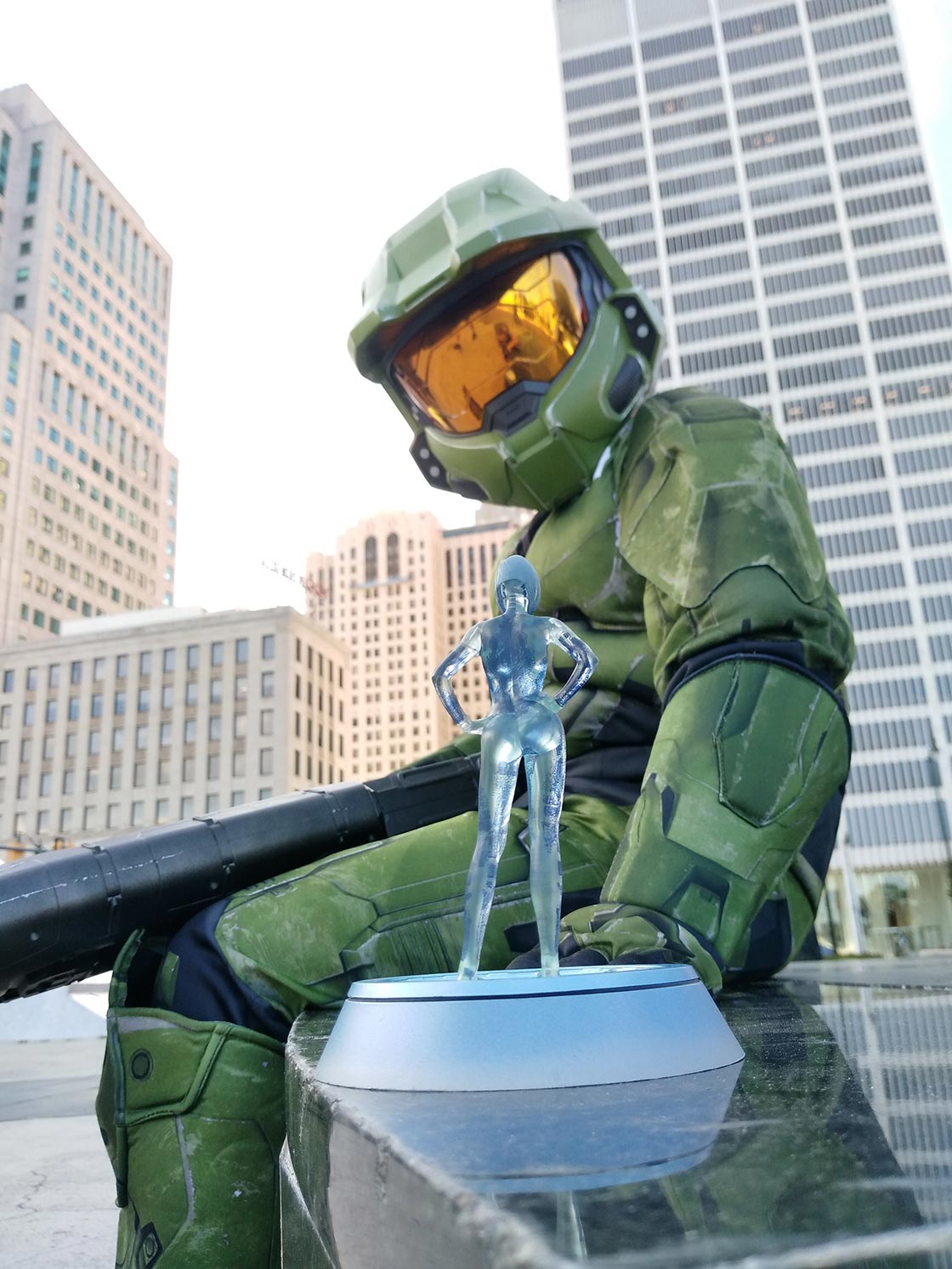 Mini Master Chief, @HaloGoddess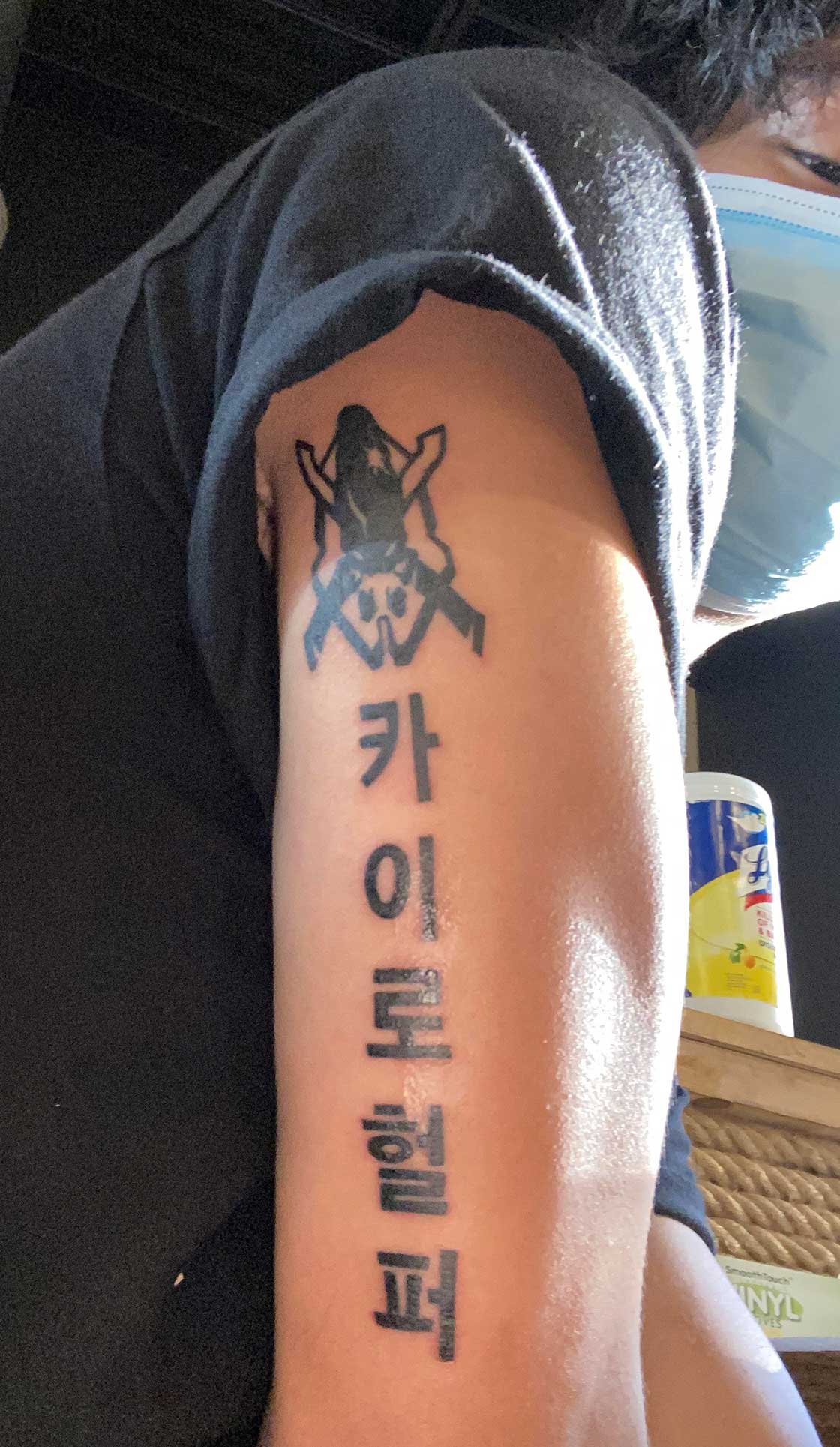 Halo, /u/Kailo156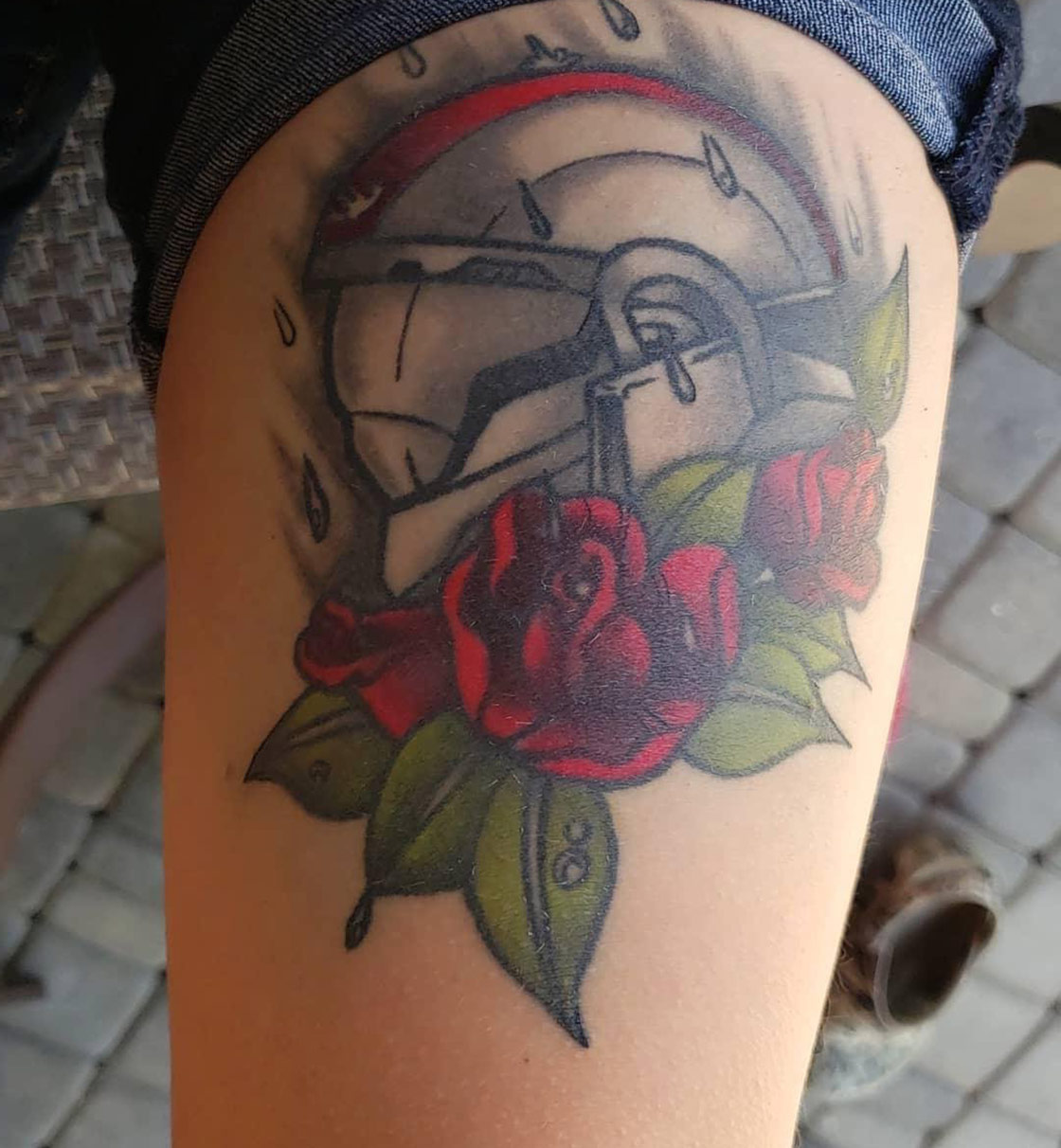 ODST, @FissofFury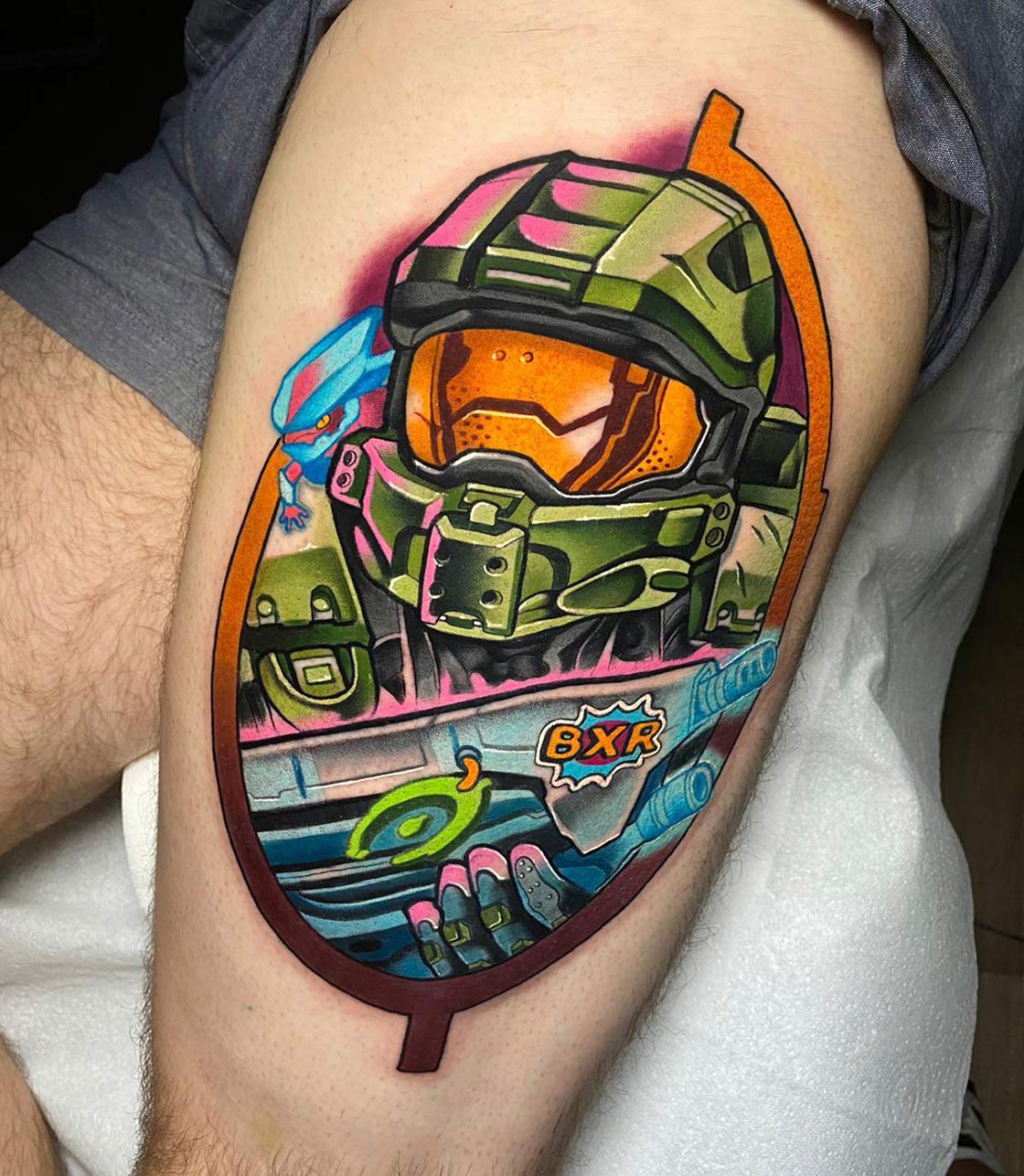 Master Chief, /u/andydavis4
Picture Perfect
A picture is worth a thousand words so you don't need more from me to enjoy these screenshots!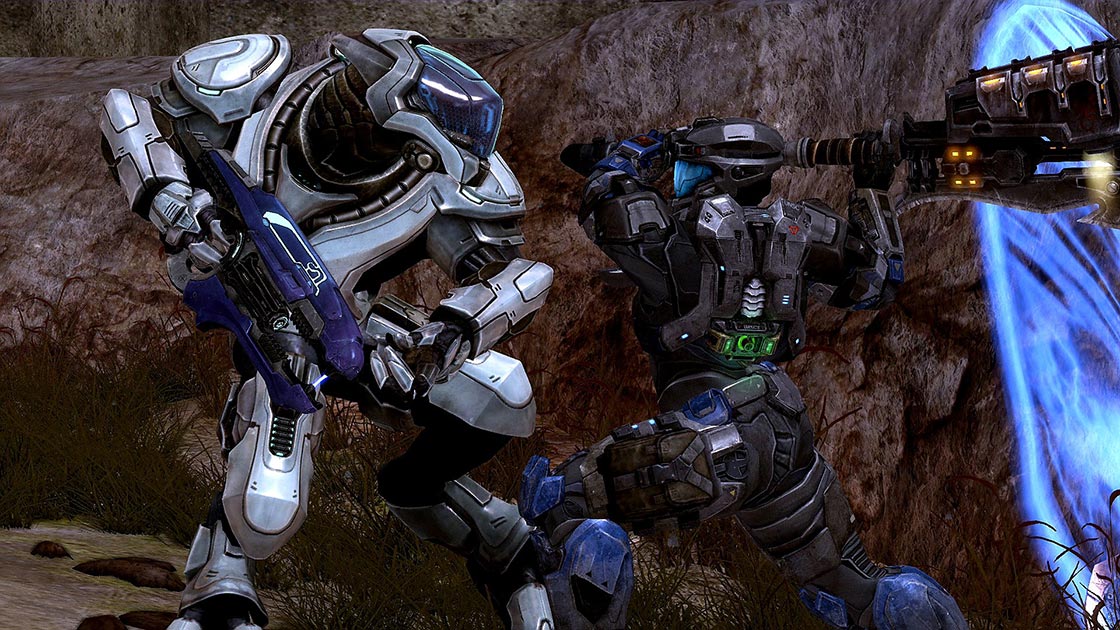 Infinite Clash of Foes, @code_lynx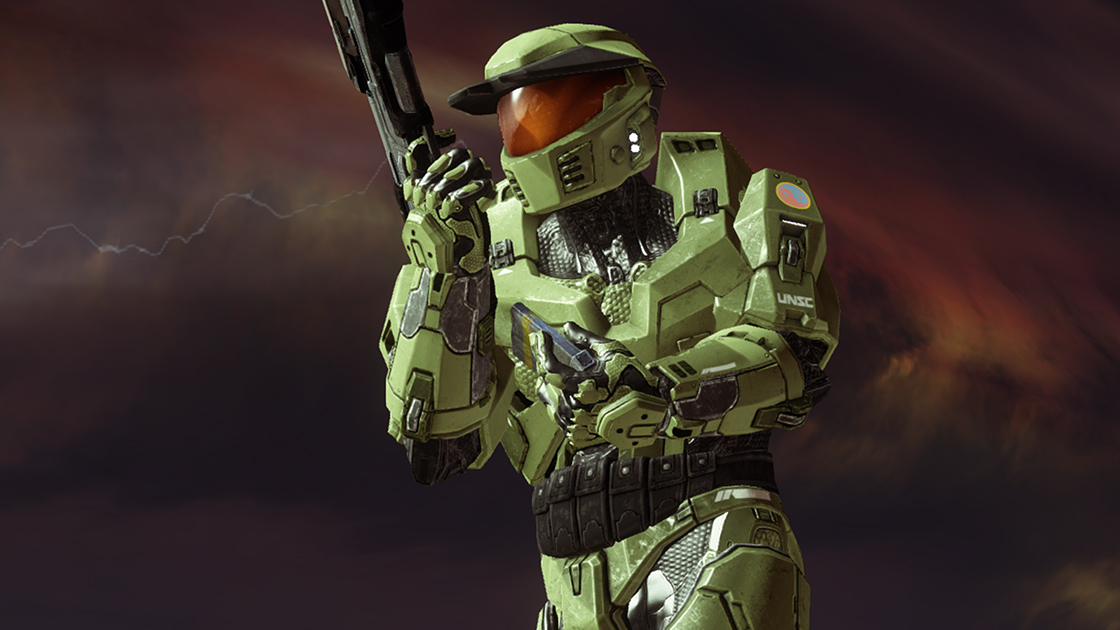 Halo 4, @Icey_Koko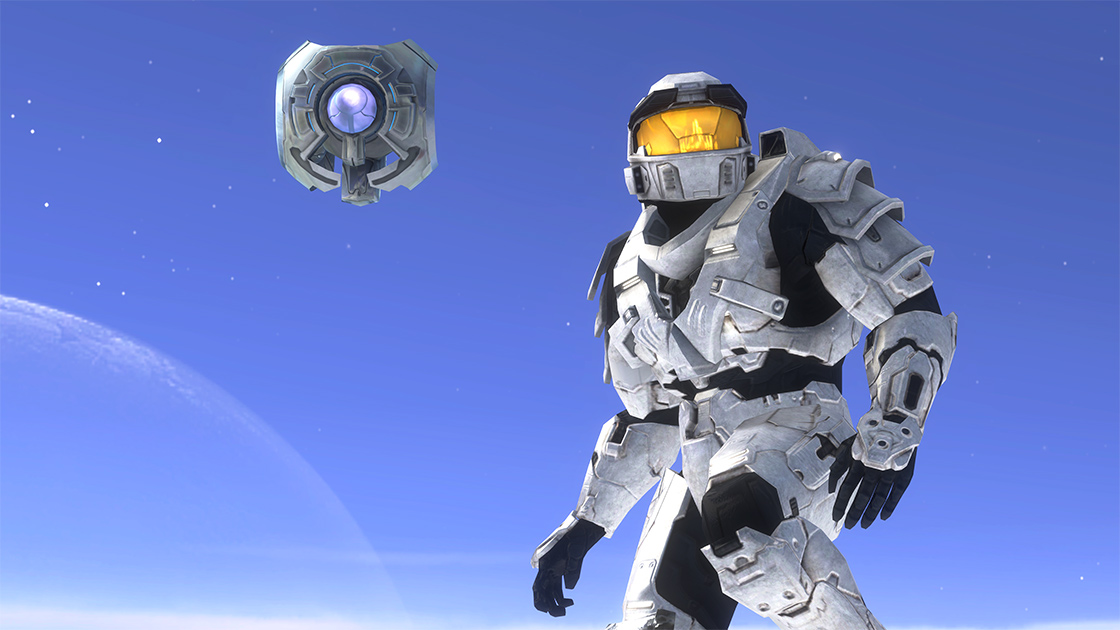 Searching, @__Vuzz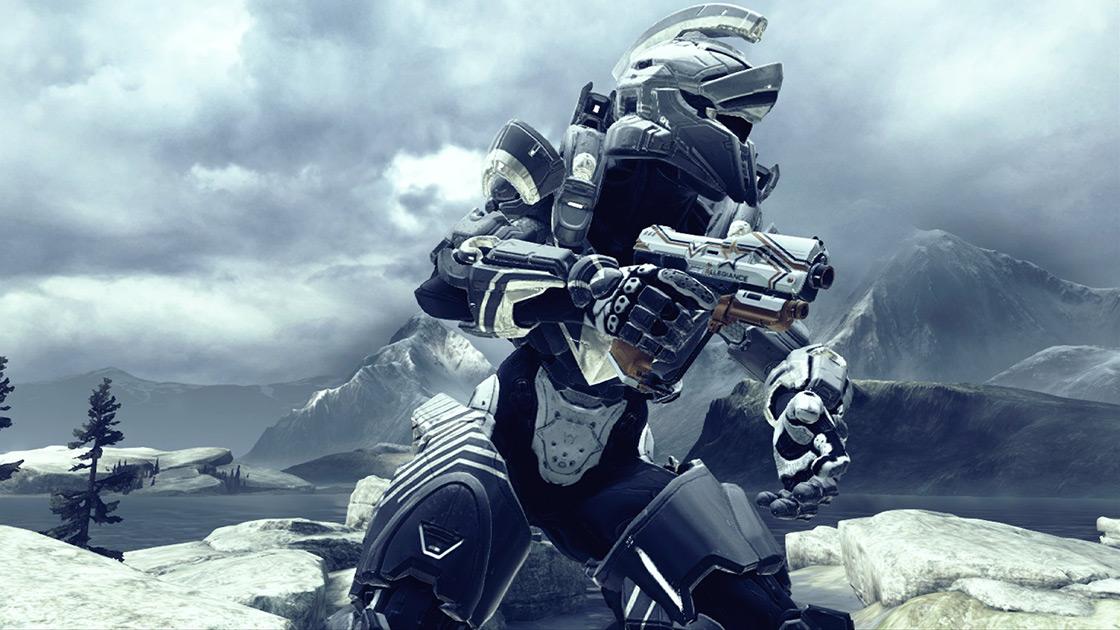 Authentic, @Rhegards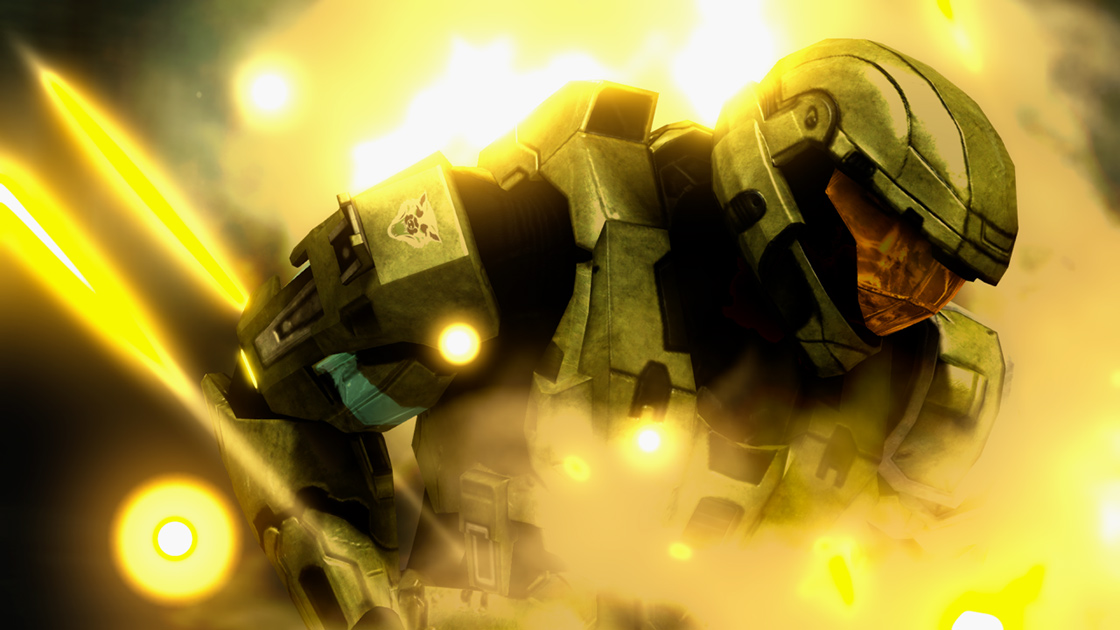 Shockwave, @oSh3Wolfo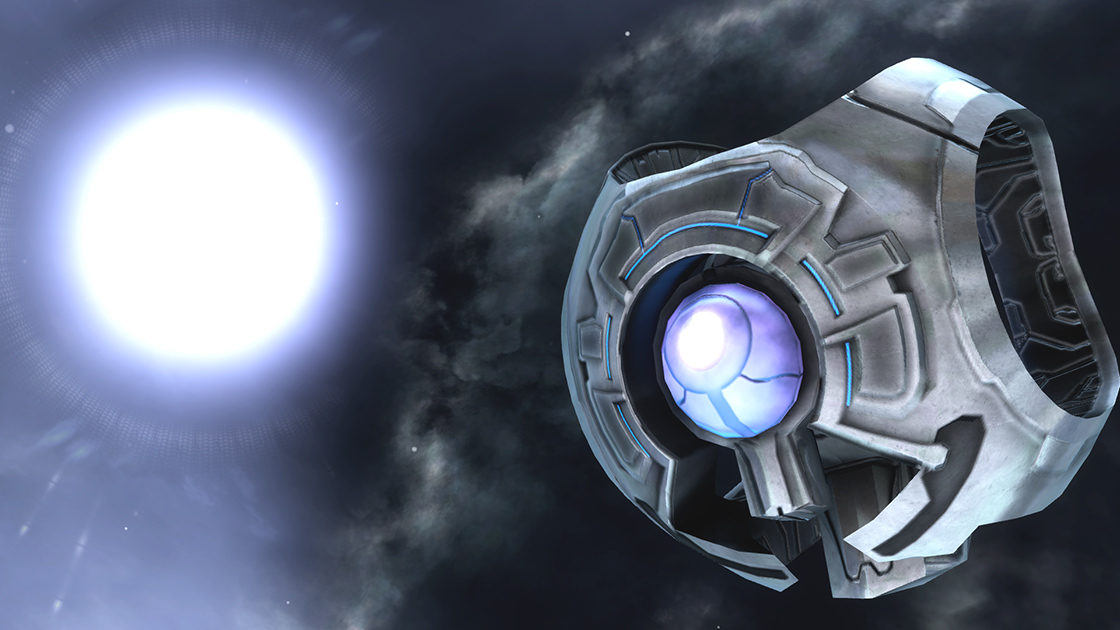 Aura, @V3Cinder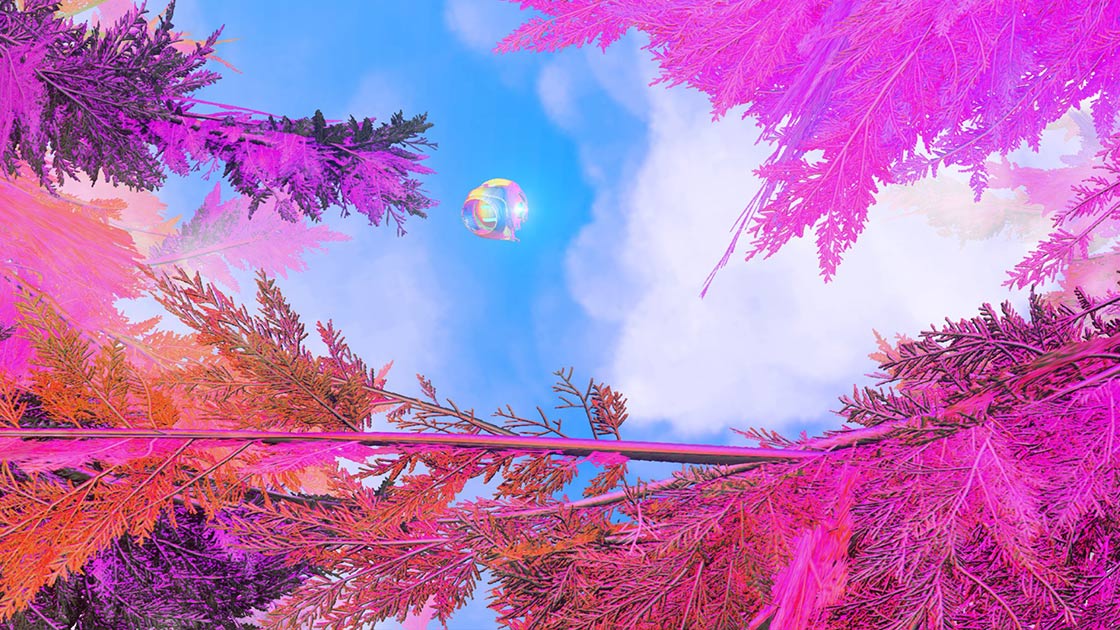 Monitor of Paradise, @Reptilian_AI
Sweet Rolls
I won't bore you with a long preamble here but if you like Halo-related videos, you have arrived at the proper place! On a minor housekeeping note, a couple of these videos have a minor language advisory but the majority is clean.
"Sam, how would you describe @Naptimez's SWAT montage?" It's multikills all over the place and probably more killionaires and exterms than you have in your medal chest. On a personal note, having retired from playing SWAT means my name is not in that killfeed so I'm pretty happy about that! The editing by @Ligh1s is superb, as always.
Those of you familiar with the Halo pro scene are probably familiar with the one and only Tommy "@TheOneSaiyan" Wilson. If you aren't familiar with him, well, you should be and checking out his "The Return of Super Saiyan" video of some Halo 5 gameplay is a great place to start. Have I mentioned that Saiyan is good yet? Because he is very good. See for yourself!
@Halo_VFX is making a little Halo mini-series and he's got his first episode ready to view. Check out Episode 1: Operation: Charity Falls now! Something tells me that Warthog would be fun to off-road in...
Petit Fours
Last, but certainly not least, the round-up of activity from around the Twitter-sphere.
Doodle's Snickers
This was an easy pick this week. Not only did we get Master Chief as a villager but @NinajaDoggo threw in Samus too? I want these two to move to my island in place of some of my current islanders!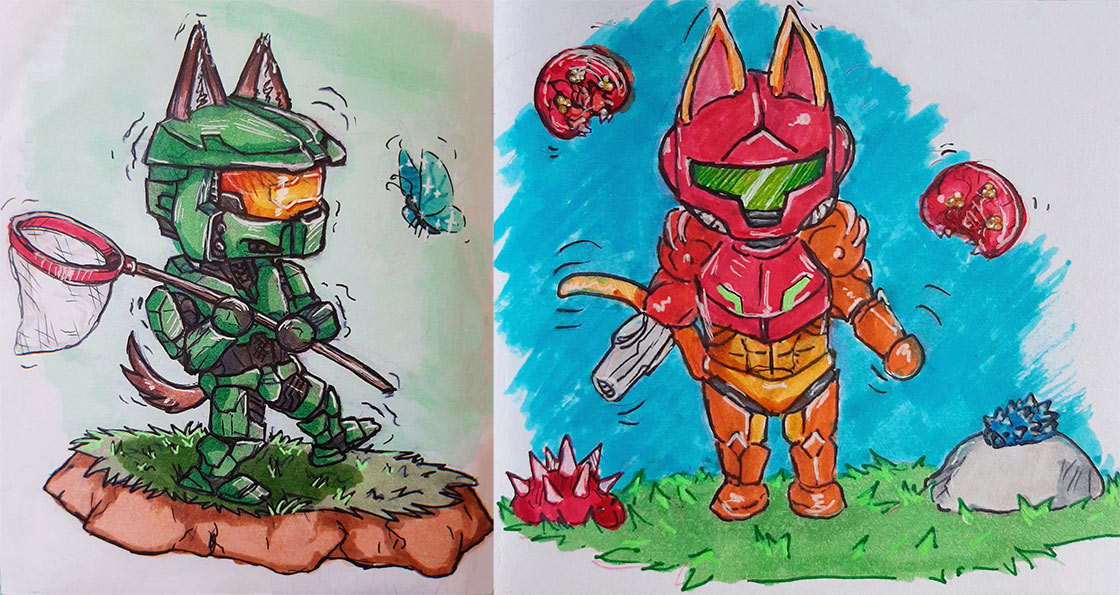 Fin
And so I wrap up another Halo Community Spotlight. As is now the standard, in order to claim your Fire Unicorn Halo 5 AR skin and nameplate in MCC, you'll need to fill out the lastest form. This is how I gather information on who has art in these blogs so if you don't fill it out, I won't know who to give your goodies to! I look forward to seeing what you all come up with between now and the next blog!
Ciao! xx
--Sam