It's time for everyone's favorite Thursday blog - the Halo Community Spotlight! (If you prefer Uny's Community Updates that's okay but for the sake of writing this, I'm going to pretend this is everyone's favorite!) Before we go on, however, I'd like to share a random fun fact I literally just realized while double checking some information. The very first stand-alone Community Spotlight was published by one Mr GrimBrother One back on August 9, 2018. That means that you, as a community, have provided us with enough content that we've been able to fill *TWENTY SIX* (26!!!) previous blogs with incredible community sourced content... That's not even including all the content that was formerly included at the bottom of the Community Updates. 🤯
I cannot even begin to tell you how blown away by that I am. I don't know that I know many other communities, if any, that are as passionate and creative as you all are and from the bottom of my heart - thank you!
Incidentally, this also means that I have the dubious distinction of having more Spotlights under my belt than Grim. Go me.
CRÈME DE LA CRÈME
I'm not sure I've come across an image that fits this section more. In my humble opinion, this community snapshot by @Ascend_Hyperion is the pure embodiment of what this blog is about. It's made by the community, for the community, because of the community. I know he spent a lot of time working on this and it could not have been easy to fit everyone into this massive group shot. I absolutely love it. If you want your own high res copy, you can grab it here! Many thanks to you, Hyperion, for this incredible picture.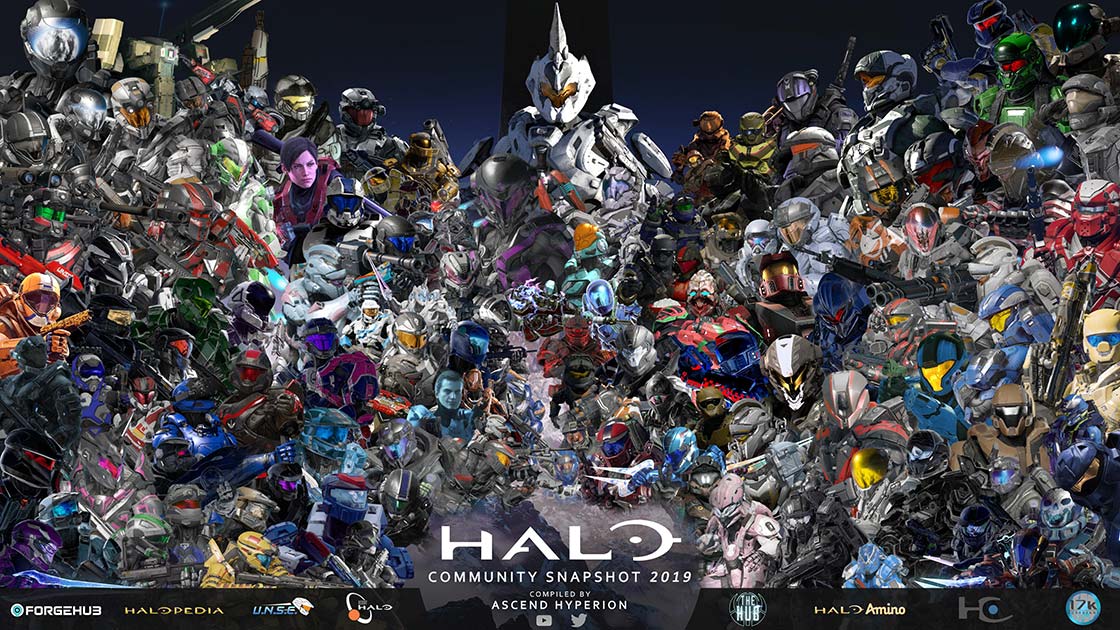 Snack Break
I have a soundtrack or two I'm holding in my pocket, just waiting for the right Spotlight to feature them in, so I went poking around looking for something this week and I am so glad I did! I stumbled across this awesome 8-bit rendition by @The8BitUniverse and it had me happily tapping my foot and humming along.
Sorry Chief, your AI is on another Domain.
Snicker's Doodles
I'm honestly surprised I haven't seen any comments about the whole bakery theme I've been trying to stick to when I write these. With my Gamertag being a cookie, it seemed like the only natural thing to roll with. I digress. Time to enter the main bakery and check out the delectable delights!
It turns out that finished products don't just pop into existence... Weird, right? With that in mind, it's really neat to see @Rhythayze actually show the progression of his work and how it all starts with a sketch. This is probably the same reason I love fast paint videos – seeing things go from nothing to something is fascinating and beautiful.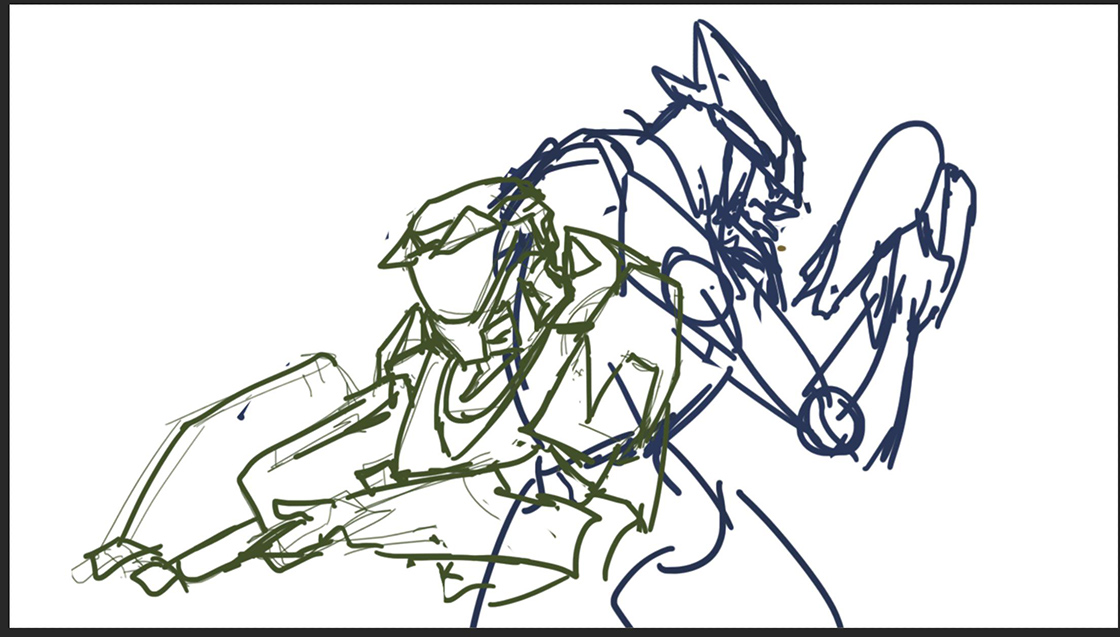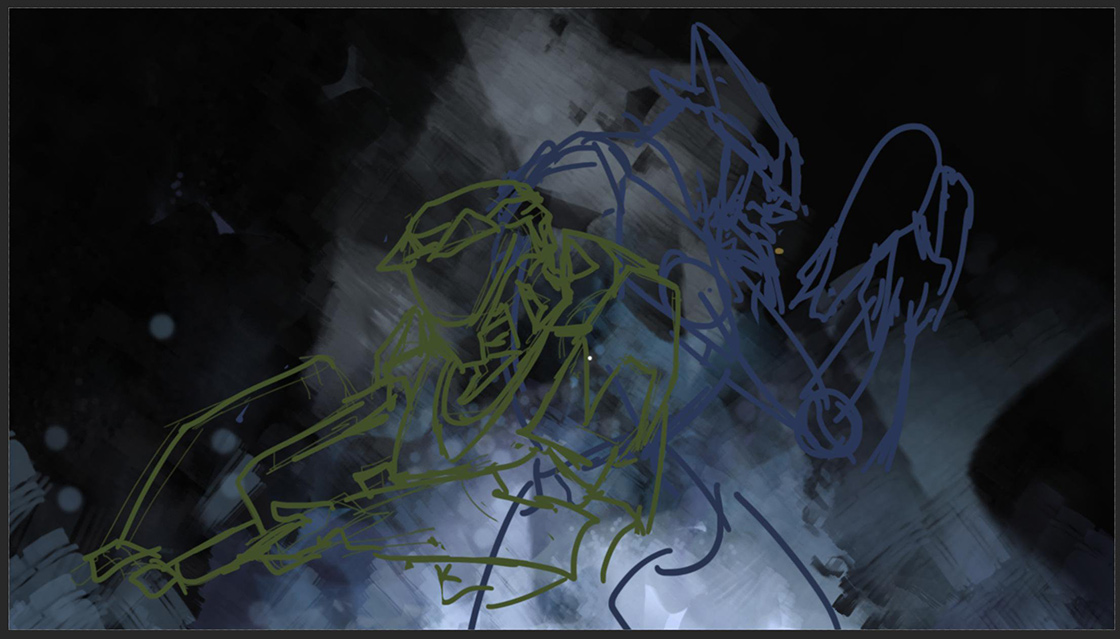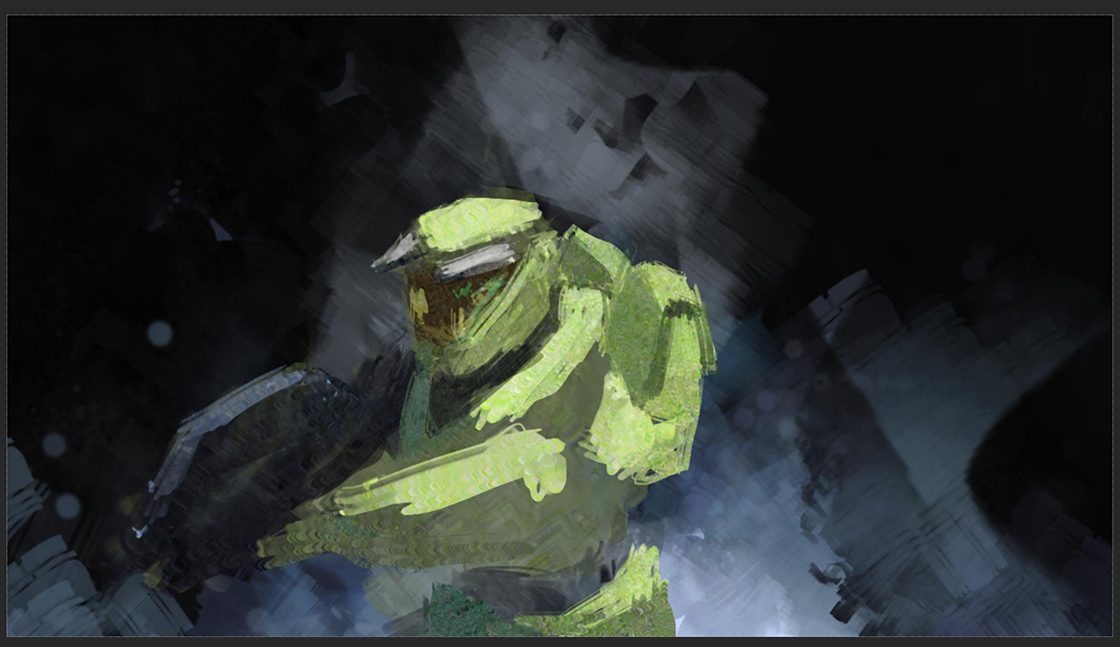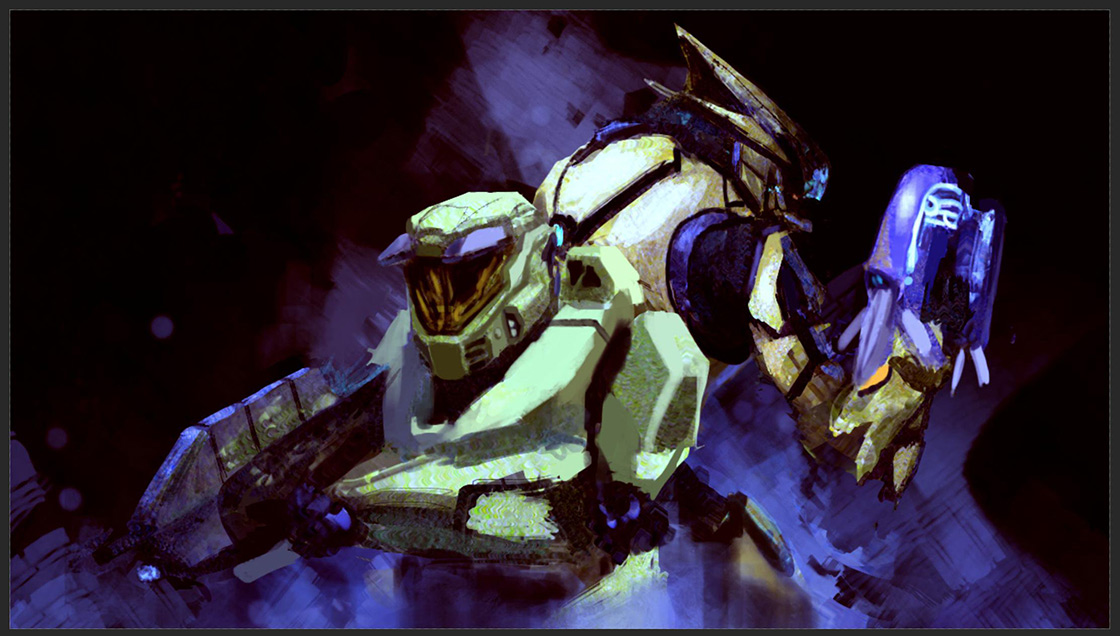 I came across both of these images by @sjaslack and couldn't decide which of the two to post so you get both! The Chief and Arbiter render is older but still super clean. That being said, I think the solitary Master Chief is my favorite of the two. There's something about the composition, the colors, and the simplicity that I am really drawn to. I hope to see more from you, Stephen. Preferably accompanied by some #HaloSpotlight tags next time though!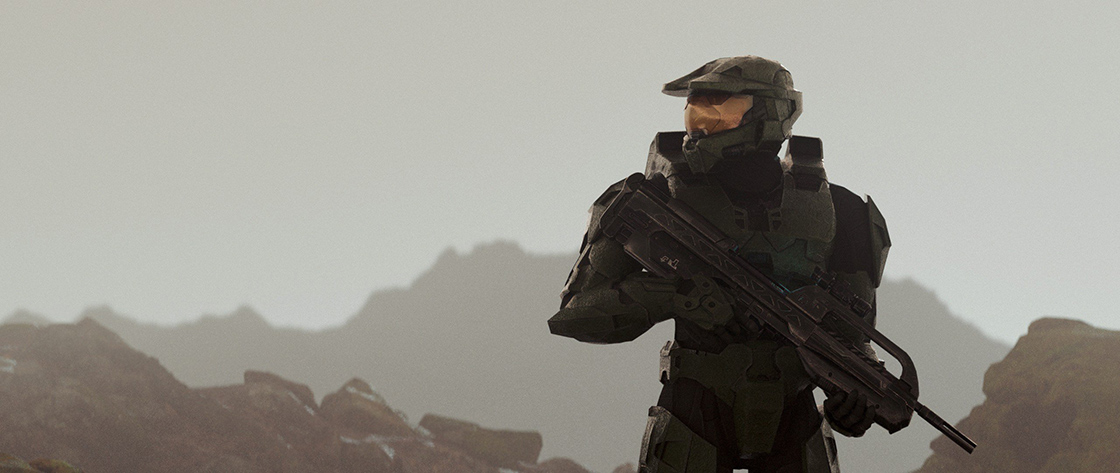 We've all heard the "teamwork makes the dream work" adage, yes? In honor of that, @ClutchBreaking whipped up his Breaking the Clutch squad hanging out in a Pelican bay in SFM. He says he needs to learn backgrounds and environments but I suspect that will come with practice. In the meantime, I always like seeing team compositions and content because good teammates are hard to find. When you have a solid squad, gotta let them know you appreciate them.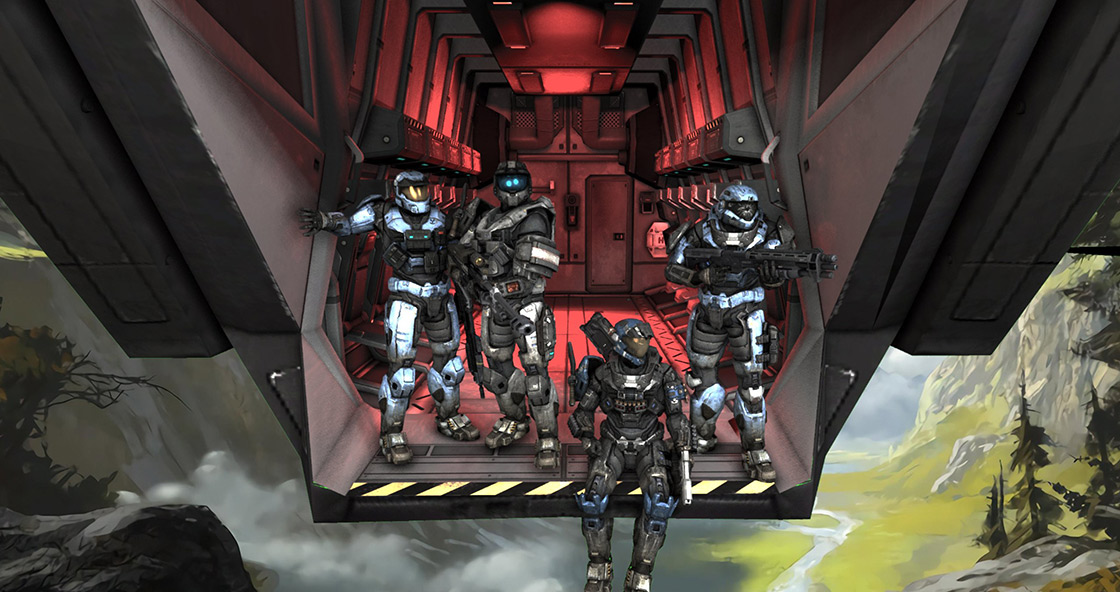 Maybe you prefer squads of Helljumpers? If that's the case, check out @Rookie_425's crew. I'm a sucker for purple so I really dig the environment they're just biding time in... Waiting to commandeer all the things.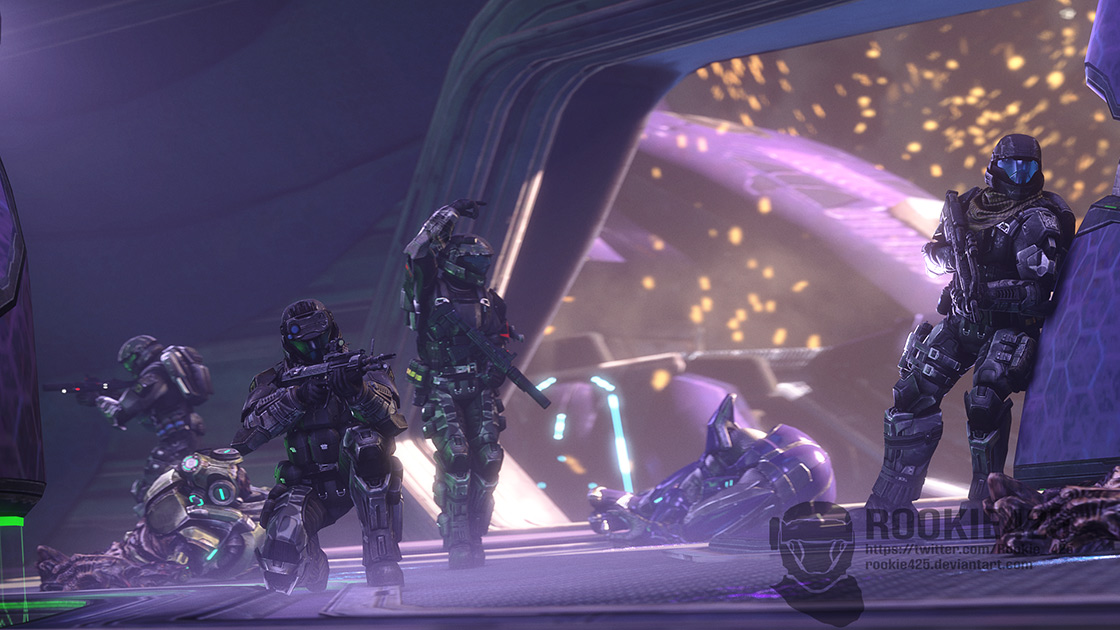 When I think "Spartan," I don't normally think "birds" as something associated with them. Luckily, @NoMediaPlayer does not think the same way I do and turned a Spartan into a falconer. Having seen falcons up close (I did live in the Middle East for a stint. I've seen people carry them on planes, no big deal.), I love this so much.
This week seems to have a lot of "moody" or themeatic pieces and I couldn't be happier. Crossing water is no joke (Fording the rivers in Oregon Trail, anyone? Just don't catch dysentery, it's bad for your health.) and you can see @reidawen's Scorpion and Warthog taking on the tides.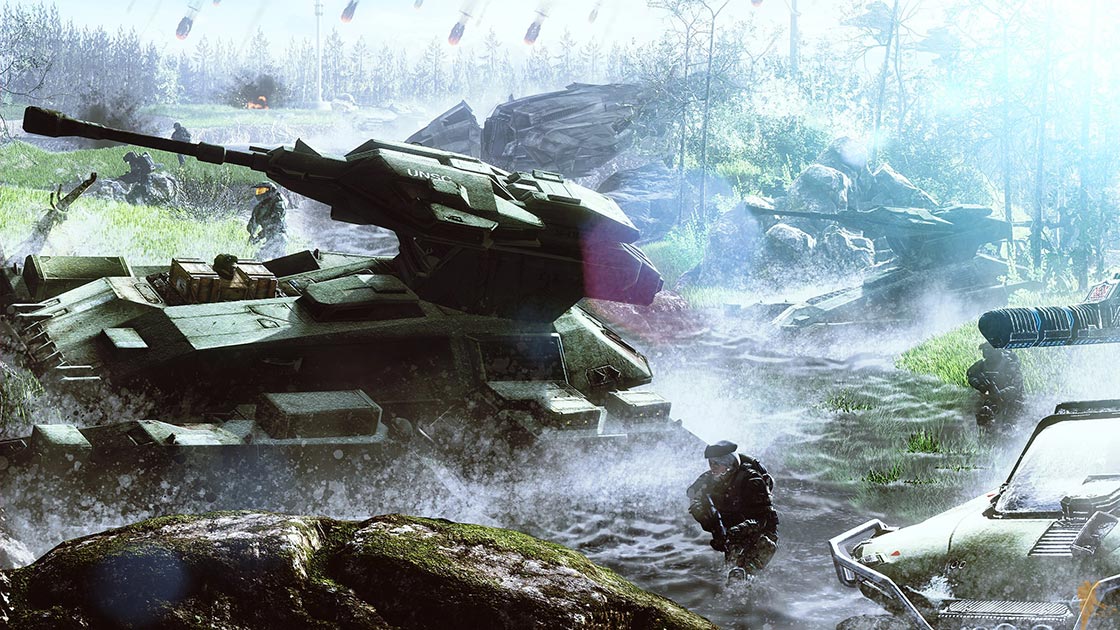 If you've been wanting to spruce up your background a bit, @EdwardOutcast has a nifty option for you! Remember what I said about moody being a recurring theme this week? The mysterious air surrounding this is great.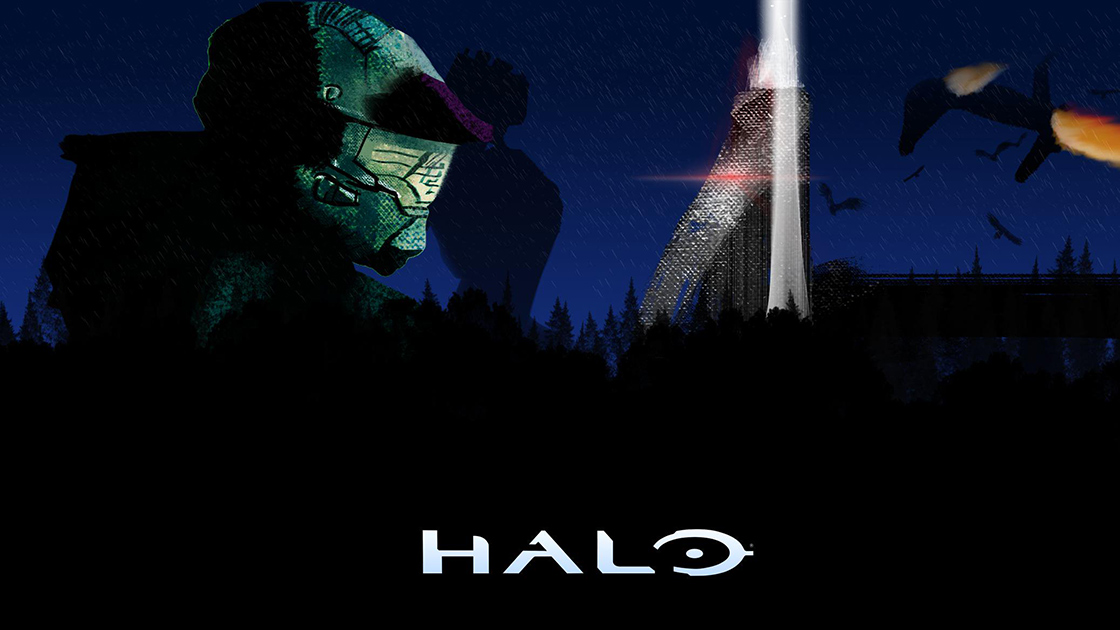 I don't think any piece quite encapsulates the brooding theme quite like @Jbn0s0rus' grayscale Hunter. My sources tell me he posted this "quick sketch" in one of the French Halo community Discord servers and now I'm wondering what else I'm missing out on. This is so good and I'm so glad @HaloCreation brought it to my attention!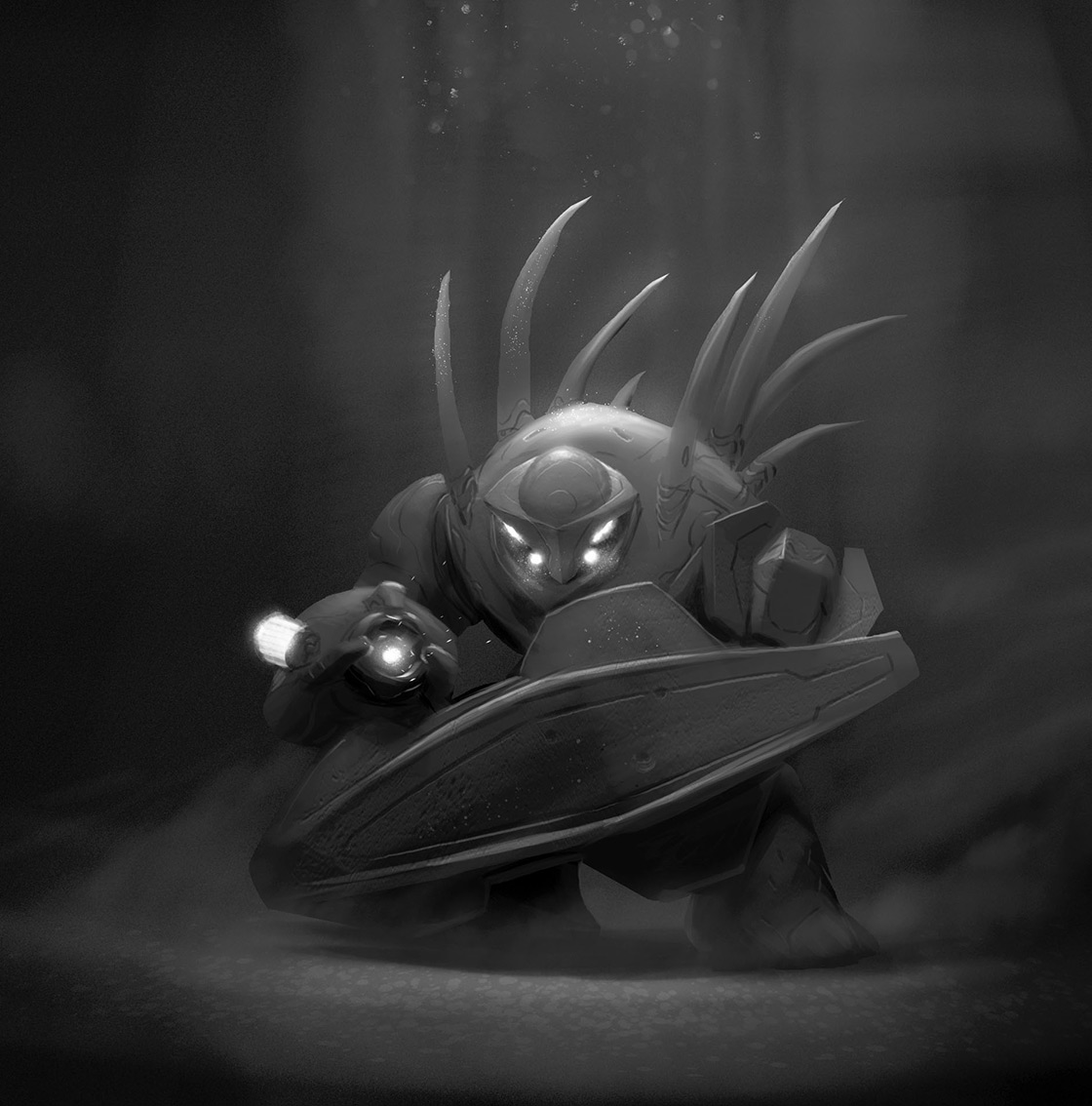 One of the really awesome benefits of the digital age is how easy apps like Procreate let people pick up the proverbial paintbrush and create. It's also far less messy than pencils, chalks, or paints too which is a plus in my book. Check out this sweet Master Chief that @cky5o5 whipped up for us!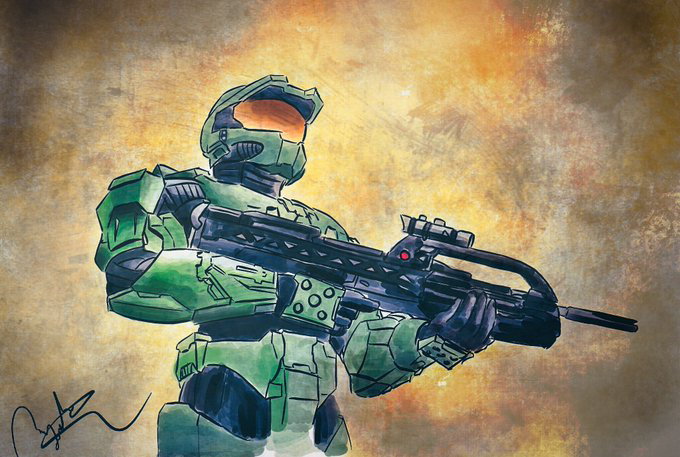 Inspiration can come from many places. For @Prime8684, he used one of his favorite missions for this piece. In contrast to a lot of the more muted pieces this week, I really apprecaite the vibrancy in this - it's a good change!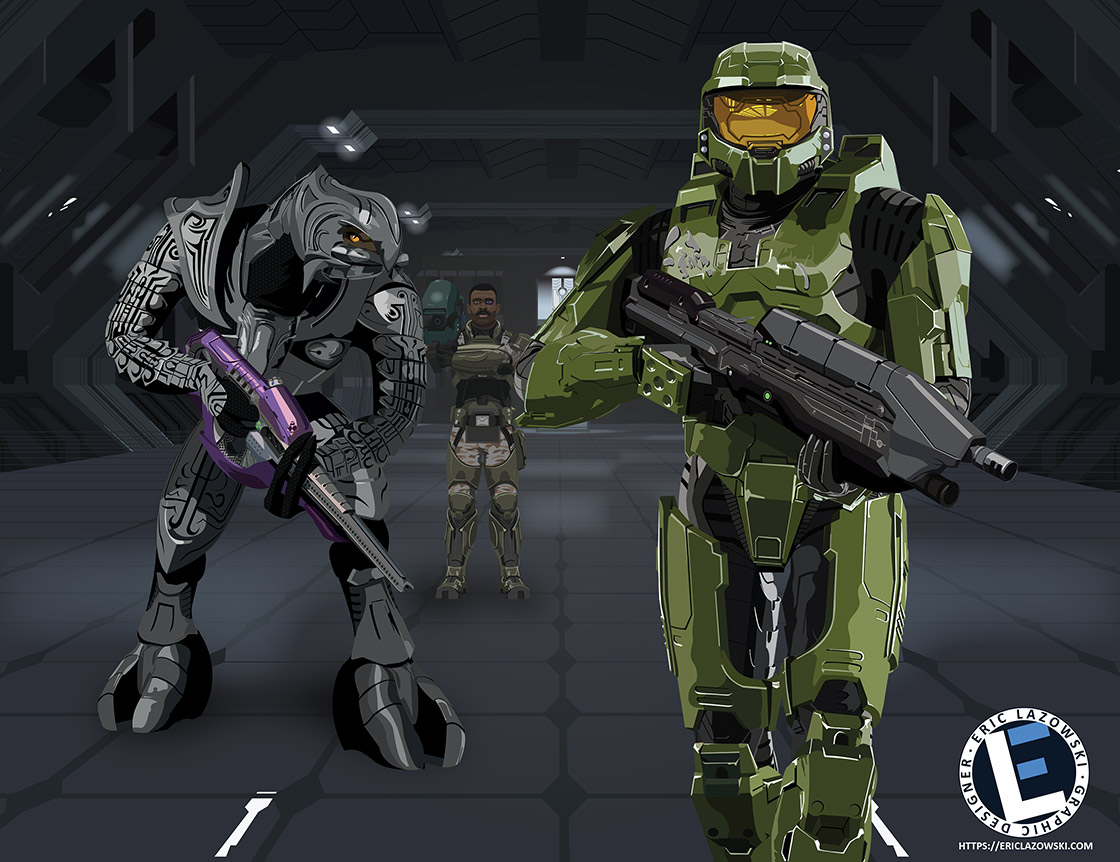 Sometimes you just gotta let the big man do his job, even if that means winding up #REDACTED BY ONI FOR SPOILERS or #REDATED BY ONI FOR SPOILERS. (What? Yes I know it's 2019 but not everyone's played Halo: Reach yet. Which is why I'm not explaining anything that's happening here and just gonna give you all @cole_protocol's fantastic work with no context.)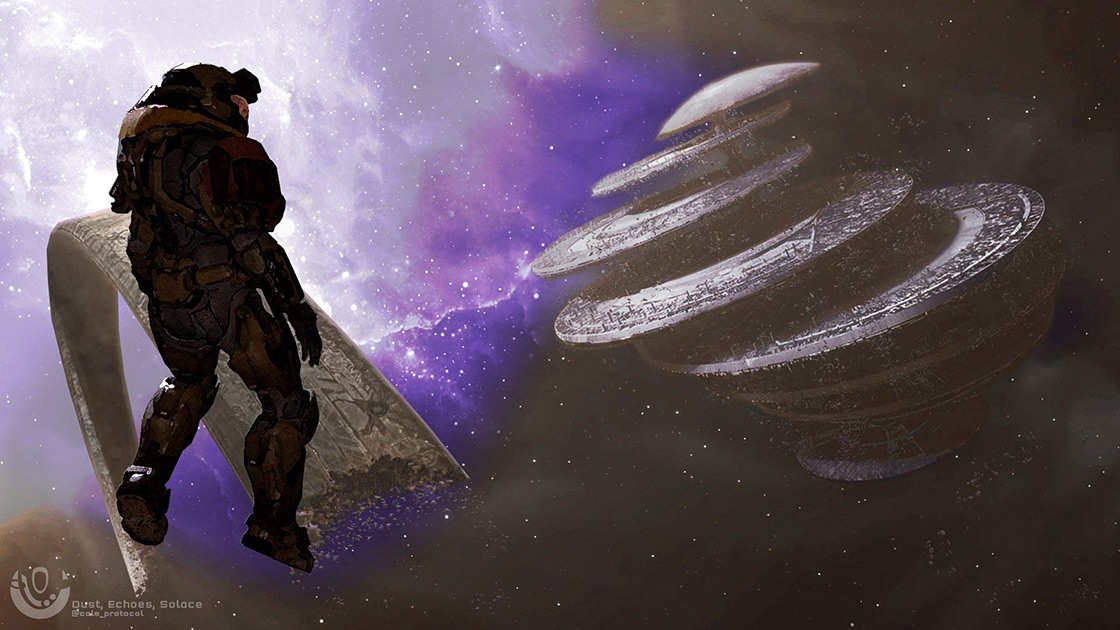 This painting by /u/TheAxisMind is one of my favorites for the week. I know I say that a lot but I really mean it every time. (I'm sure you've figured out that it's all my favorite by now and if not, well, I have a secret for you. It's all my favorite every time!) I have a huge soft spot in my heart for Halo 4's story and this painting brings up all the emotions and feels I get from that storyline. I adore this.
I may not be the biggest movie goer out there but Star Wars is one of the few exceptions. (James Bond being the other notable one. Why? No idea. I just really like them!) When I saw @benoski73's SFM piece, I got some Boba Fett and/or Mandalorian vibes even before I read his tweet where he said that this poster of his was inspired by, well, The Mandalorian. Fancy that.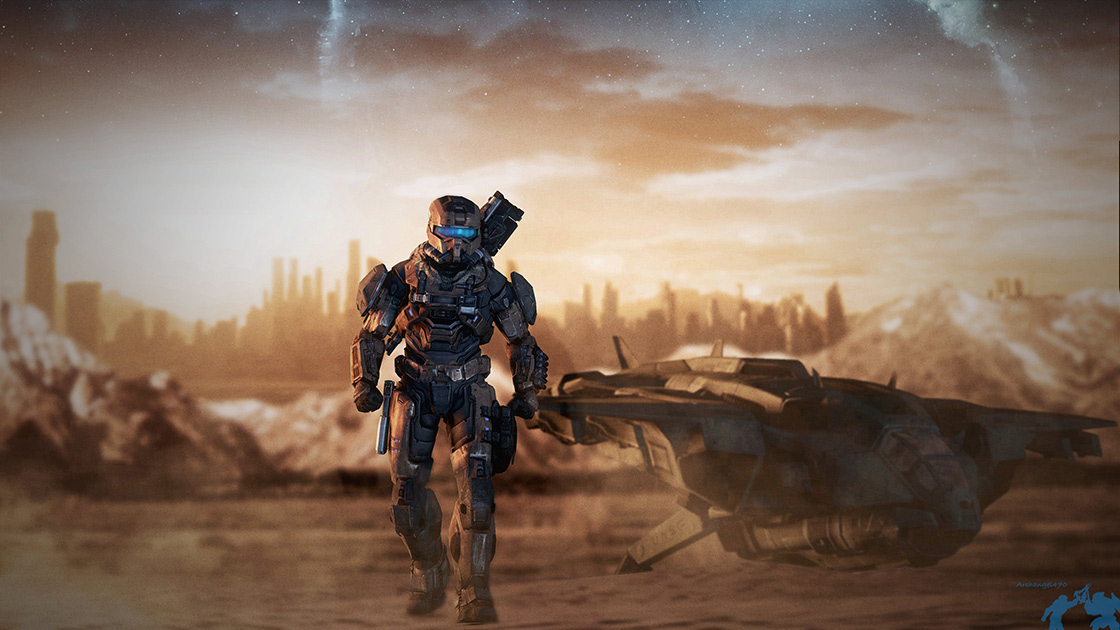 Half Baked
If you're here for delicious hand-drawn content, then pull up a seat because you're in the right place!
Going to start this off with /u/skoorimuser's drawing. I dislike seeing someone say they aren't very good at something only to turn out super cute Spartans. It's leagues better than anything I could ever do, so be proud of your work! Besides, the more you do it the better you'll get, so come back next year with your new and improved Spartan, okay?
I've noticed that people gravitate towards the same handful of characters to make fan art of: Chief, Arbiter, Johnson, Buck, etc. Very rarely do I see someone take on Dutch so I was quite pleased to see @PaulyD_152 submit such a piece. He even has the Spartan Laser! In case he doesn't read these Spotlights, someone tag @Ka_Five and let him know his favorite ODST is here.
While we're on the subject of ODSTs, let's take a look at /u/CosmicCrusader's great ODST helmet. I don't know if I get a vote but I'm giving you mine anyways: please do try making a full body ODST!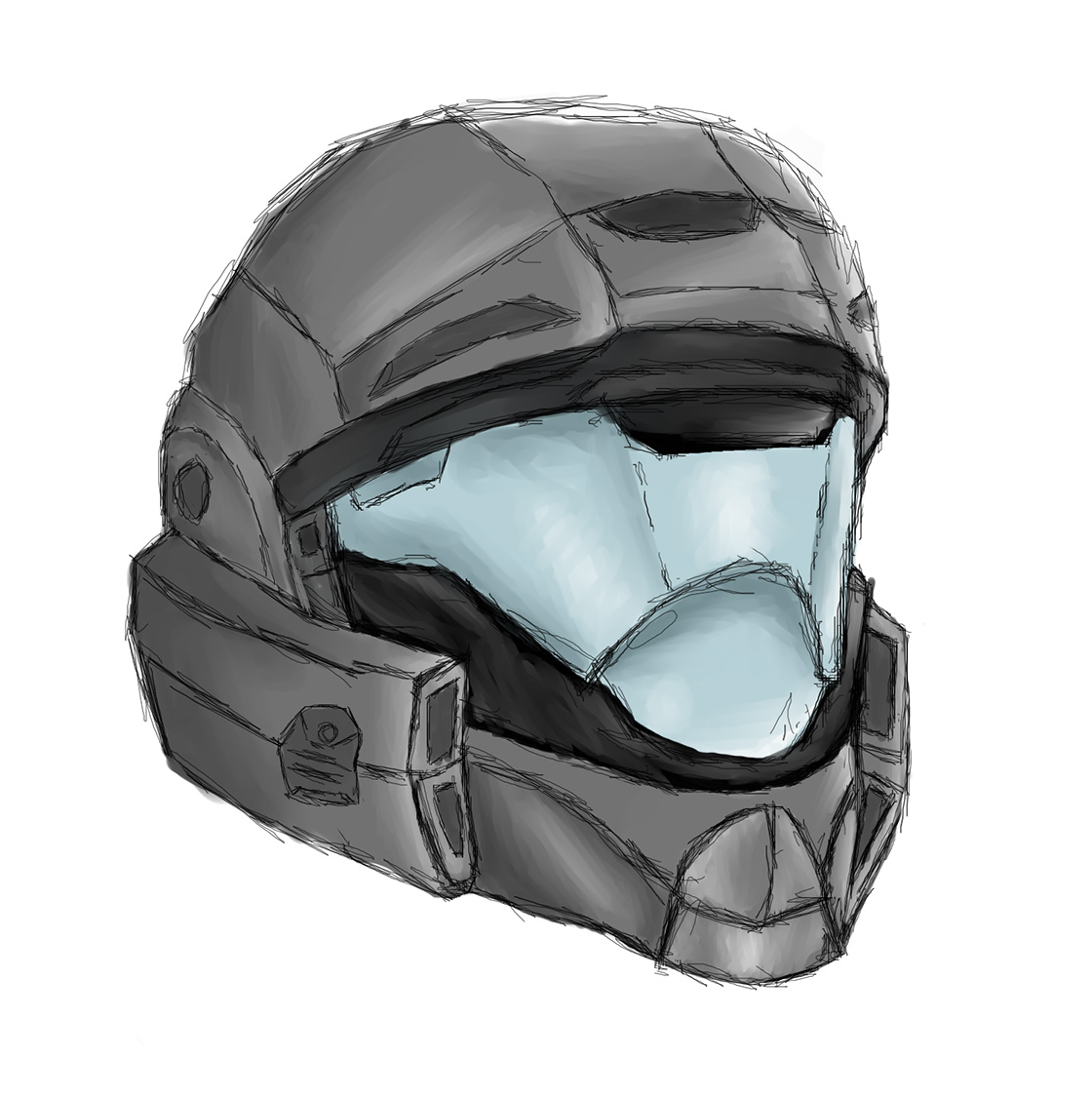 /u/shaded_outlines_art is remembering Reach with this absolutely lovely piece. I love the lily symbolism and the vivid colors on the Recon helmet. Simply beautiful.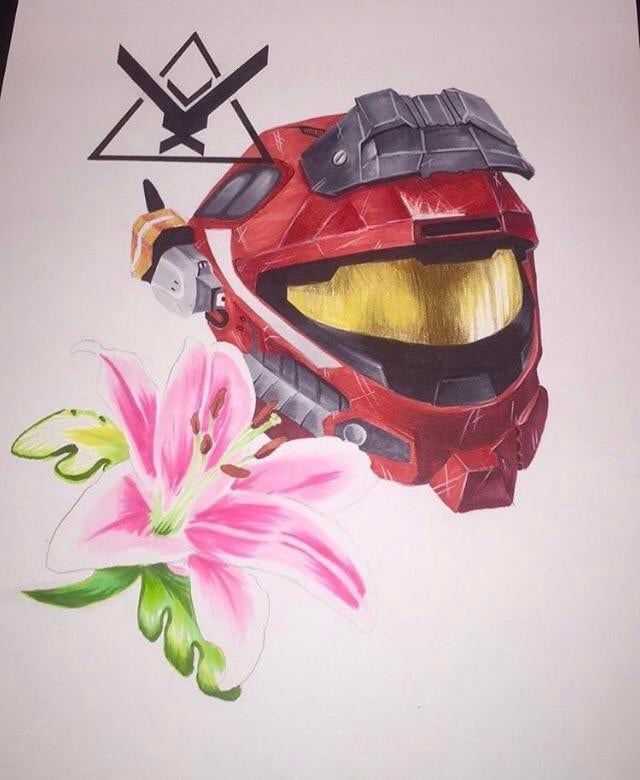 Speaking of Recon, @Cassius_117 also seems to be a fan. Apparently it took looking at his own artwork to realize he had a favorite Halo armor. I feel like that's something you'd figure out before but I'm not judging, especially not when it comes with some super sweet Spartan art.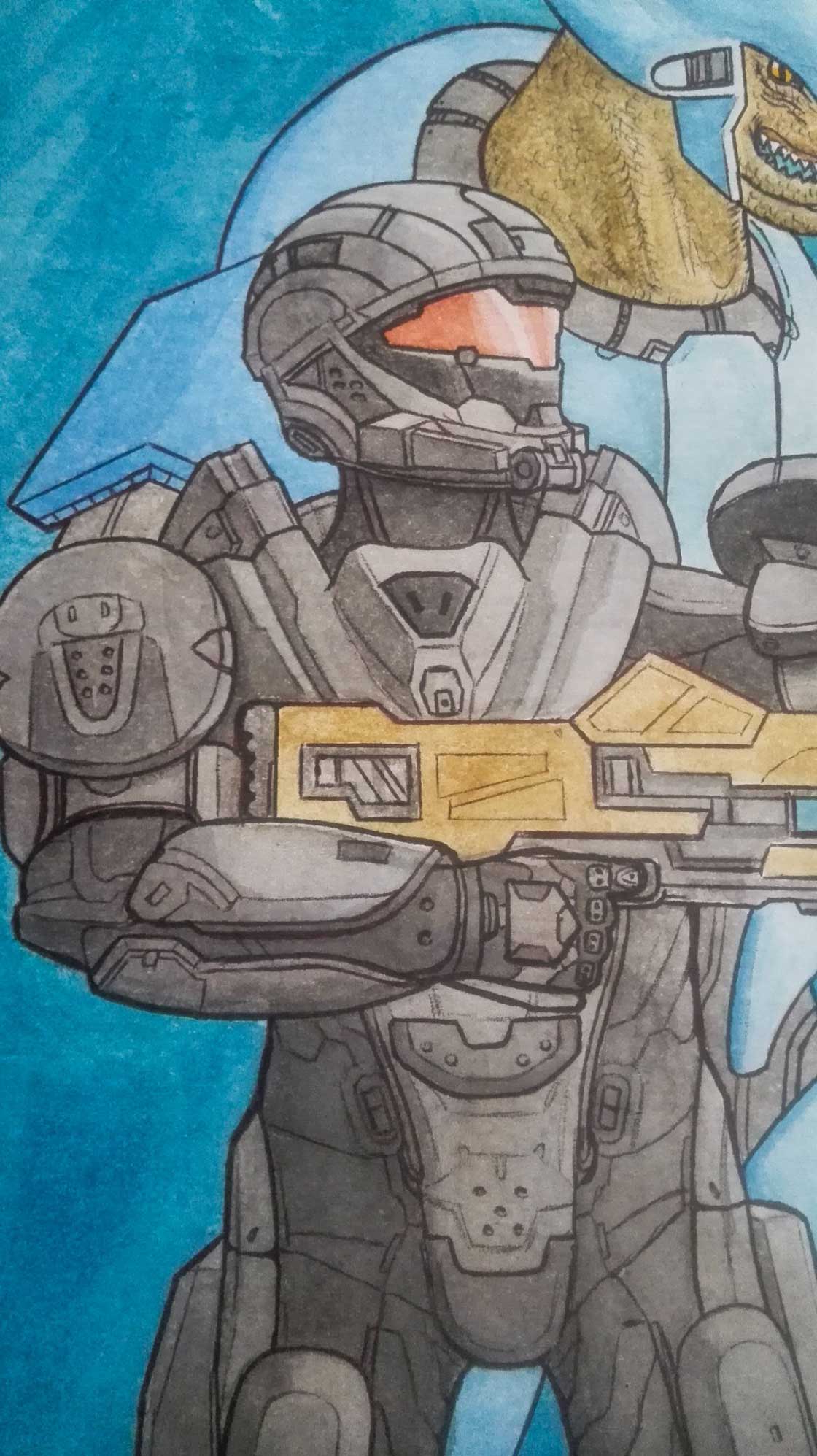 Going to conventions can be fun for a variety of reasons. Some people like the cosplay, some like the merch, and others like the art. Then there are others who attend as artists like @markerguru. He went to FANEXPOCANADA and was commissioned to whip up this fantastic piece. There's some incredible detail in this, well done!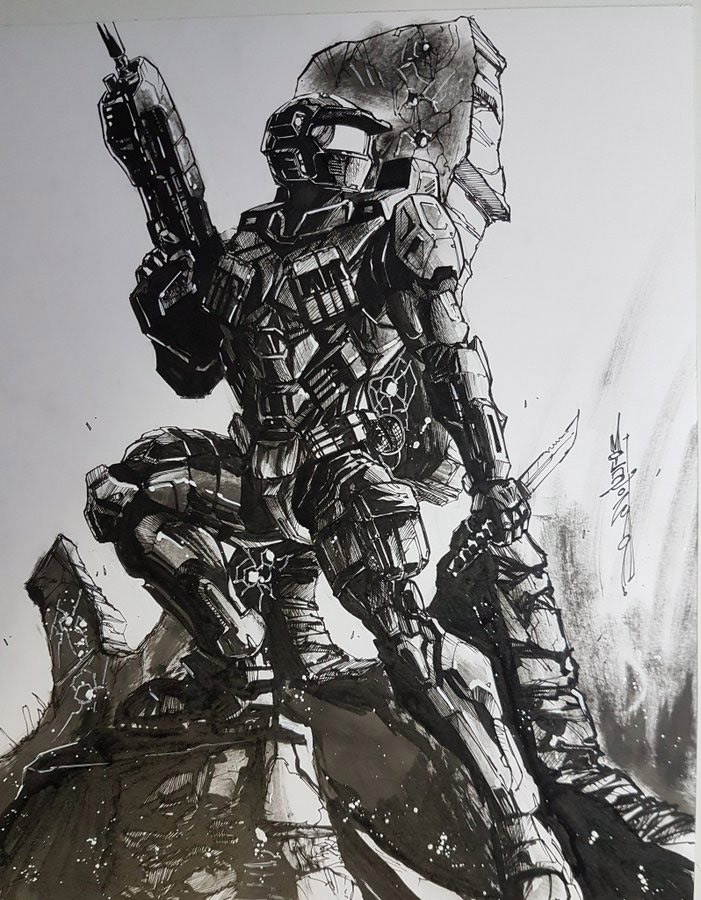 Well @Carson92186531 is asking to be noticed and luckily for him, he made sure to add one of his sketches. Looks like yet *another* Recon helmet which is starting to make me think I missed a memo somewhere.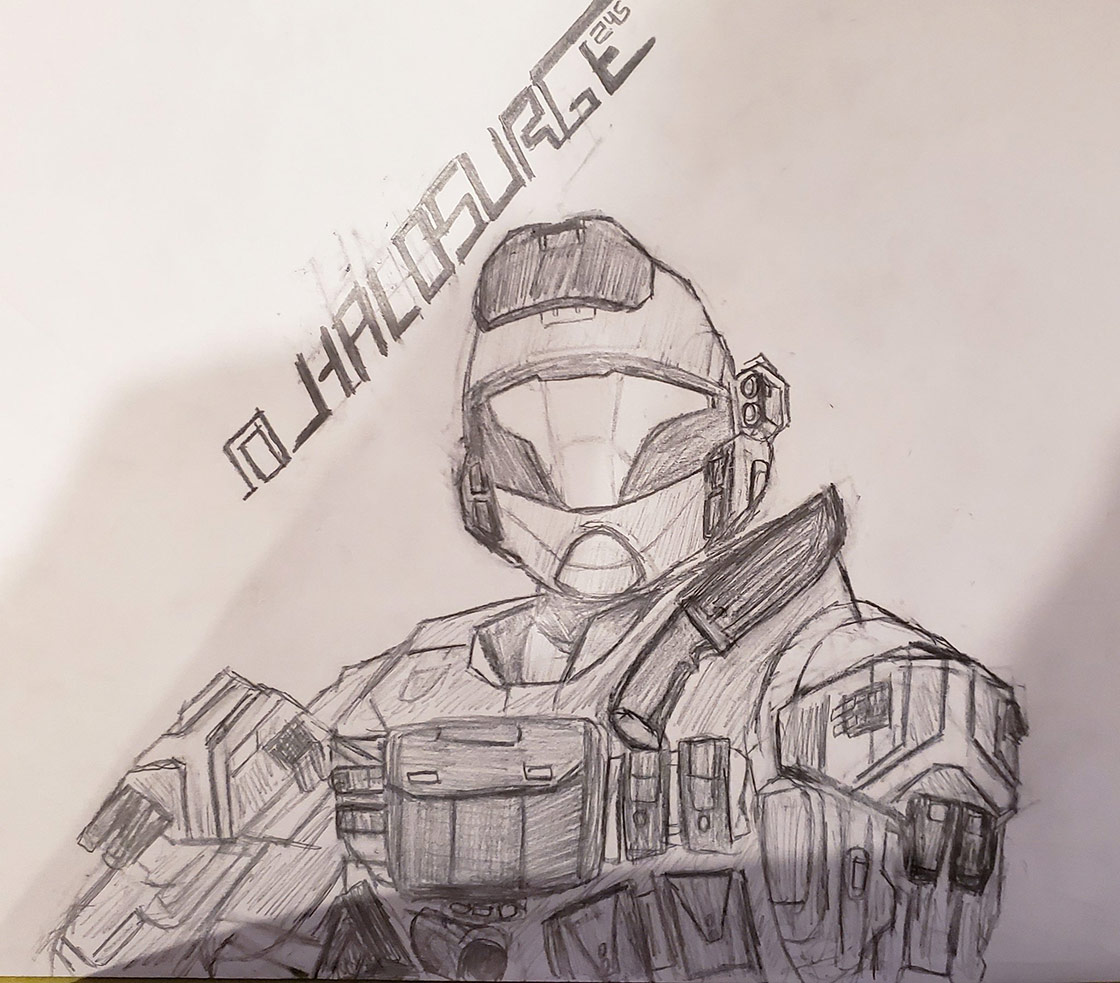 Eye Candy
How about a quick little variety of terrific tattoos and cool cosplay? I hope you said yes because that's what's up next!
Let's kick things off with a bang and a really kickass ODST cosplay by @lobbstercosplay. Imagine that. The guy with "cosplay" in his handle is a cosplayer! Anyways. He wore his Helljumper getup to Halo Outpost Discovery and looked great doing it. I hope you had a great time at Outpost!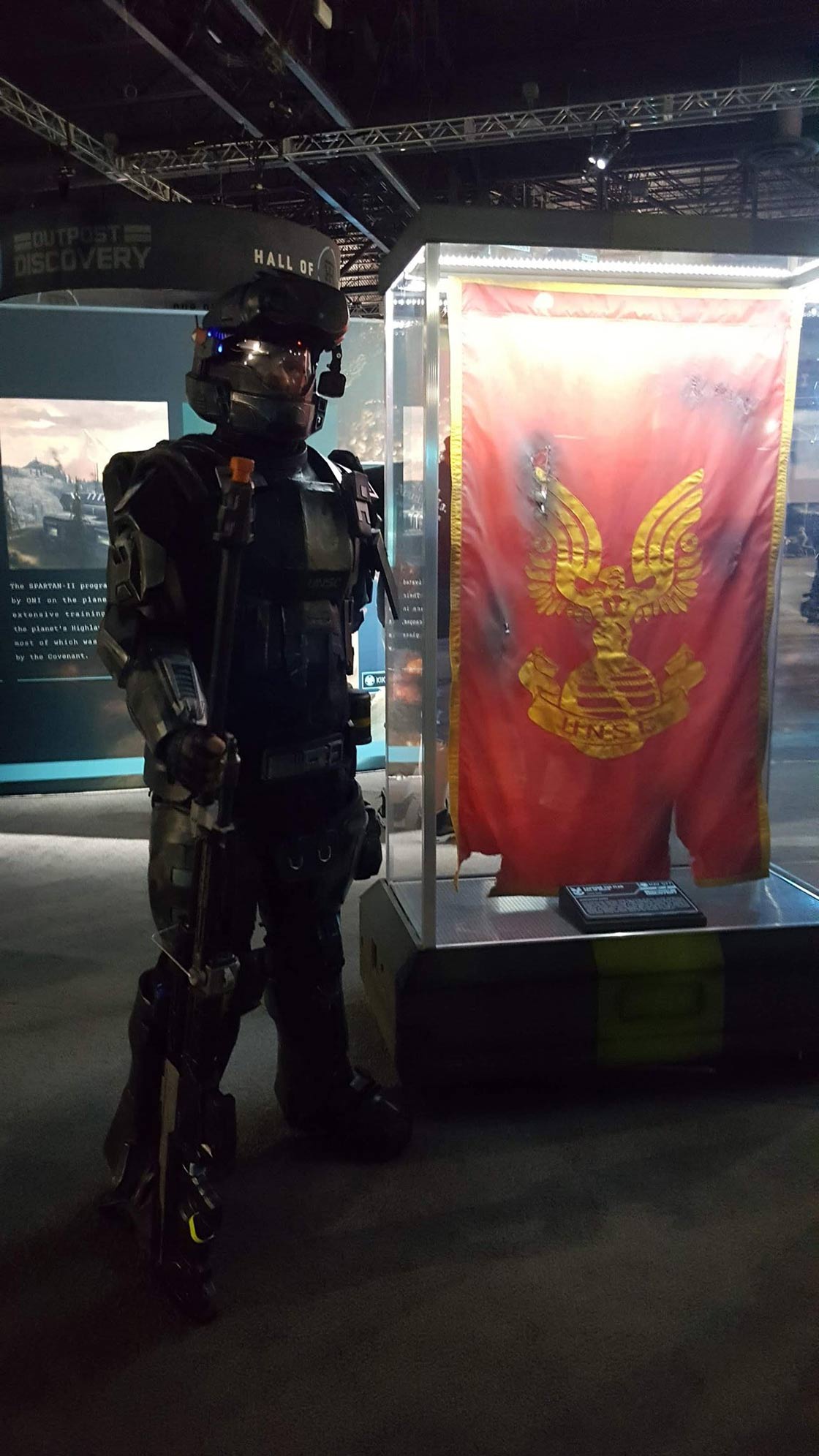 If anyone ever begins to doubt whether or not @LillyBeardX likes Halo or not, all he has to do is roll up his sleeve and show off his ink. The main man in green and his blue sidekick are unmistakable. There's even a cheeky little 117 in there.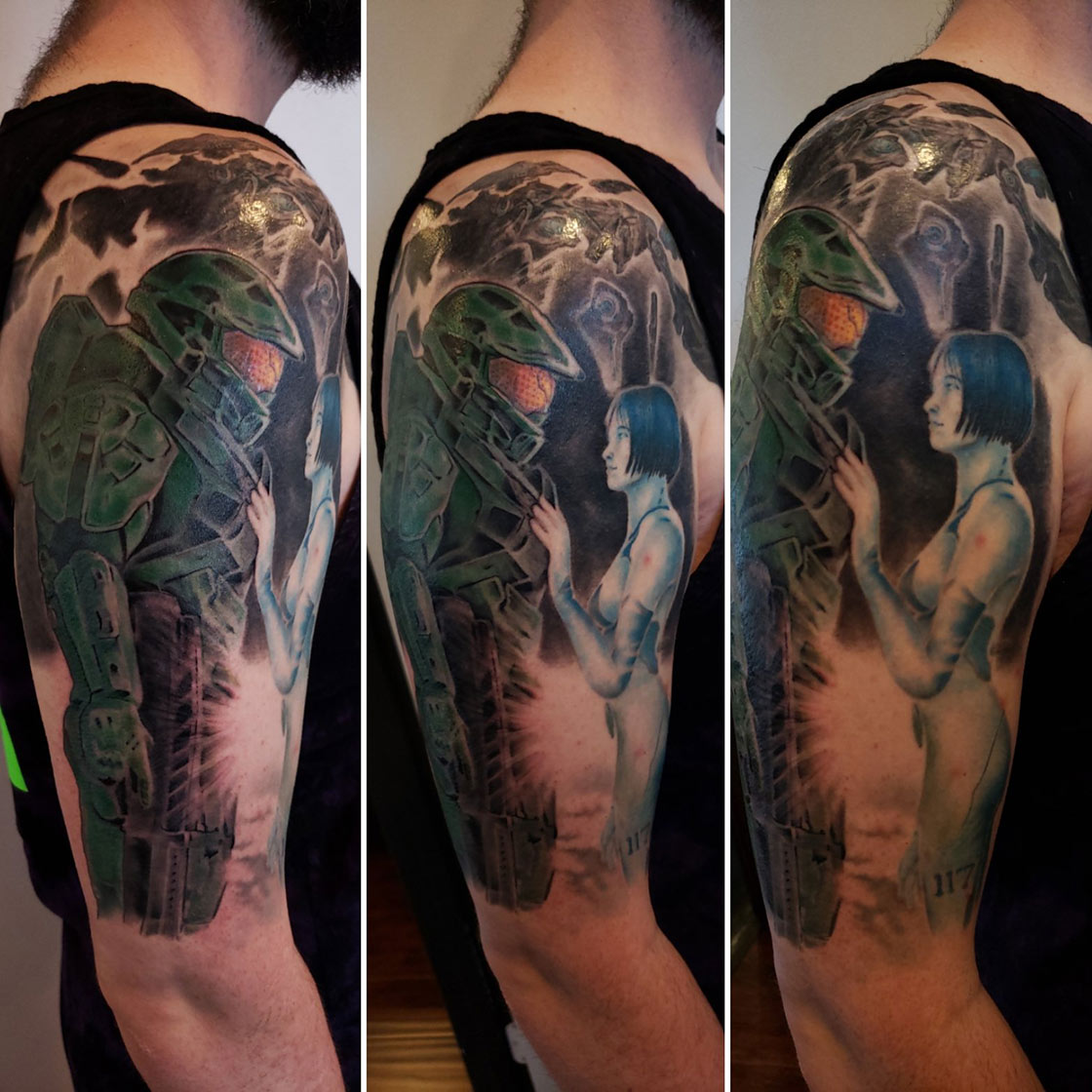 Speaking of our favorite Chief and Cortana, @TheCaptain301 also has them memorialized on his arm. The style is different (as tends to happen from person to person and artist to artist) but still quite lovely. And I really like the Halo: Combat Evolved logo too! I've only uploaded one image here, be sure to check out the linked twitter to see the other two images for more detail.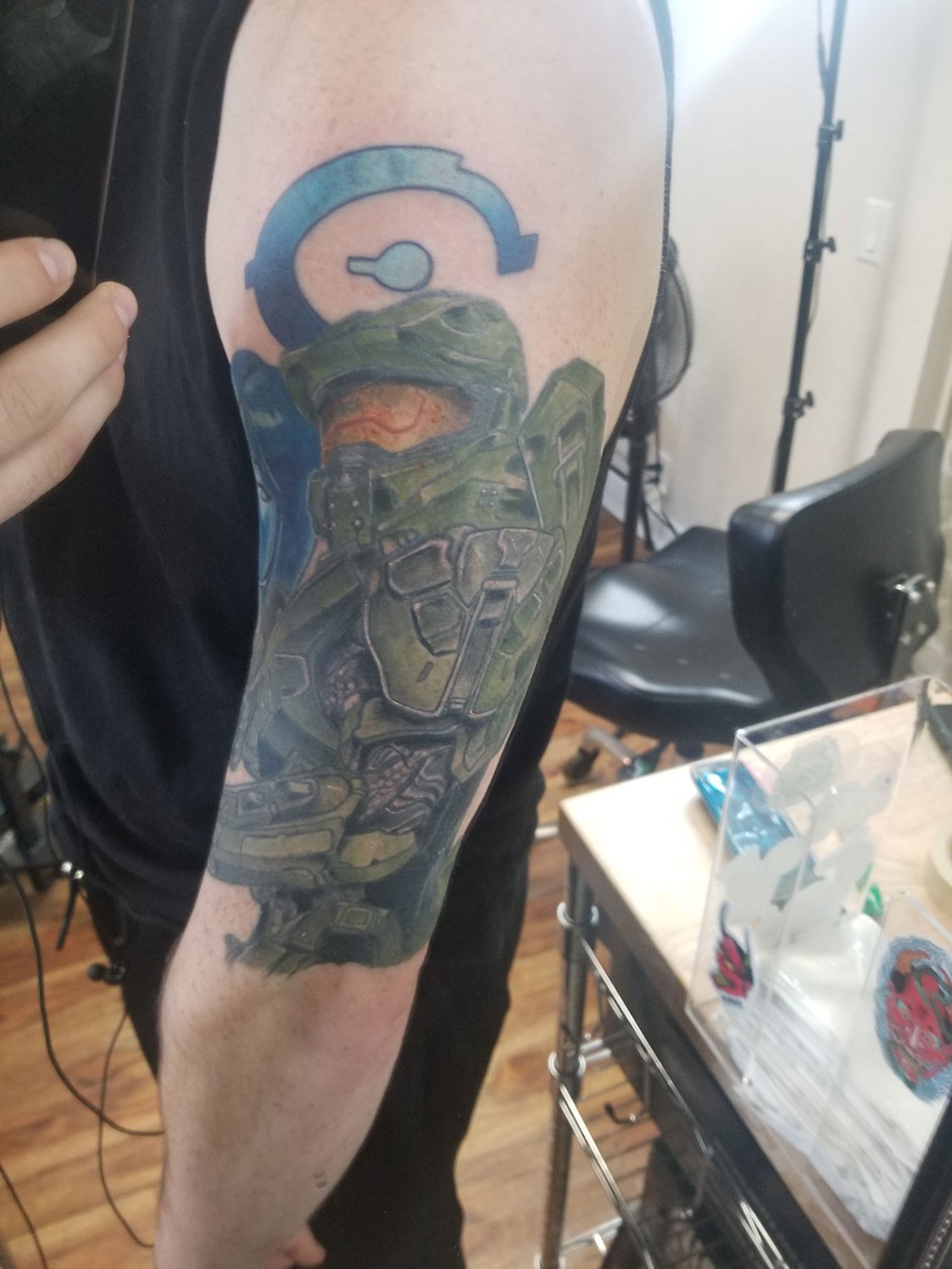 Made to Order
If you just want to grab something to go, here are some sweet snaps for you!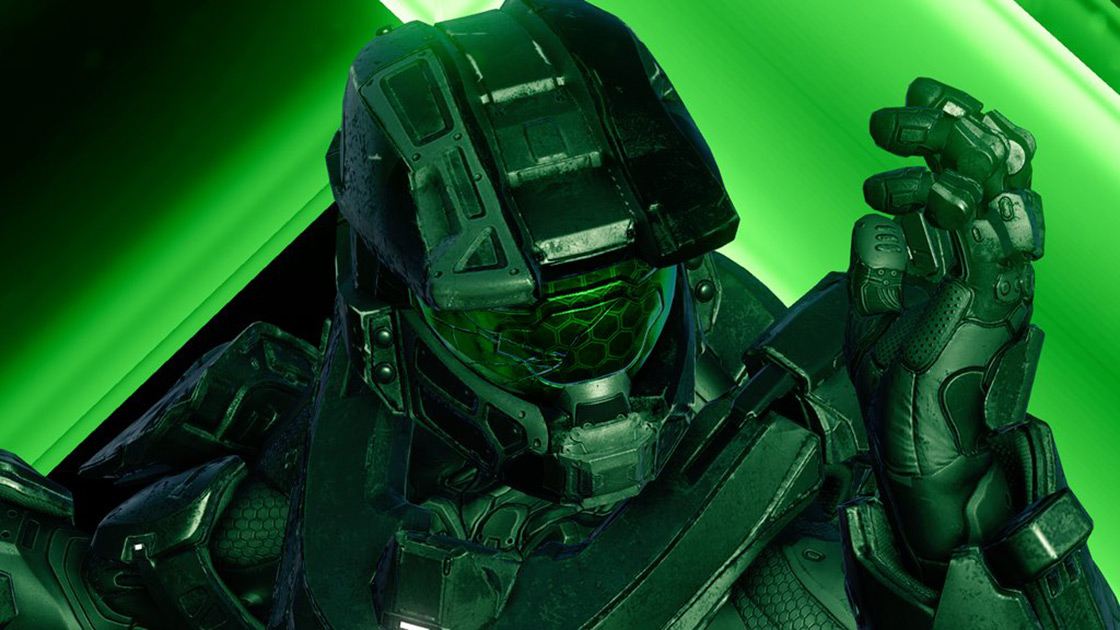 Infection - @nasty_halo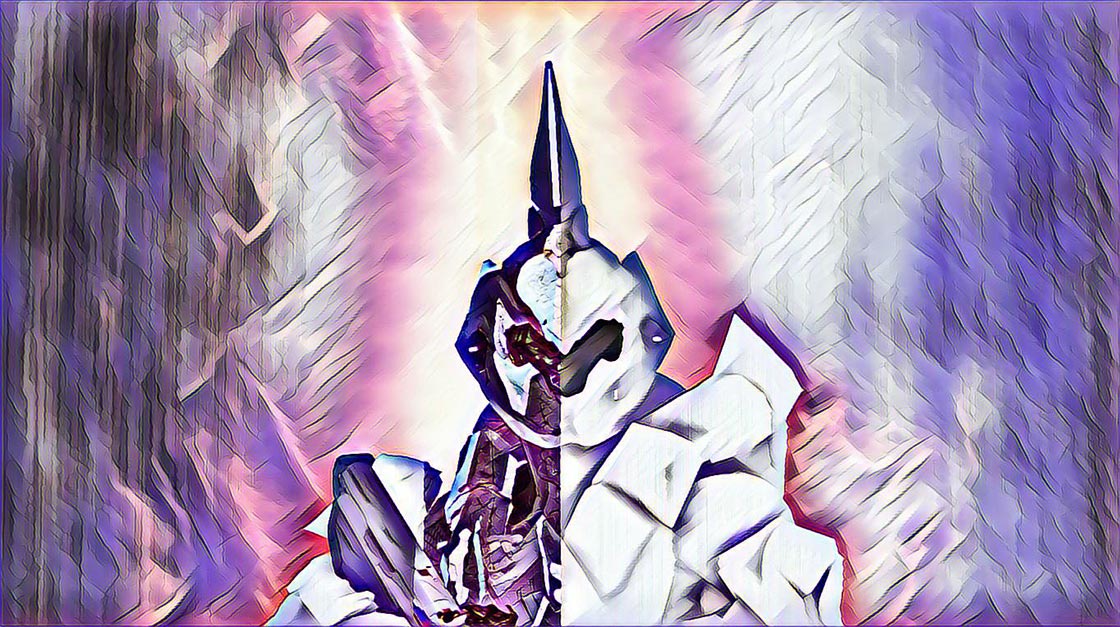 Divided - @ColgateUnicorn
Disintigration - @Plasma_Fool_9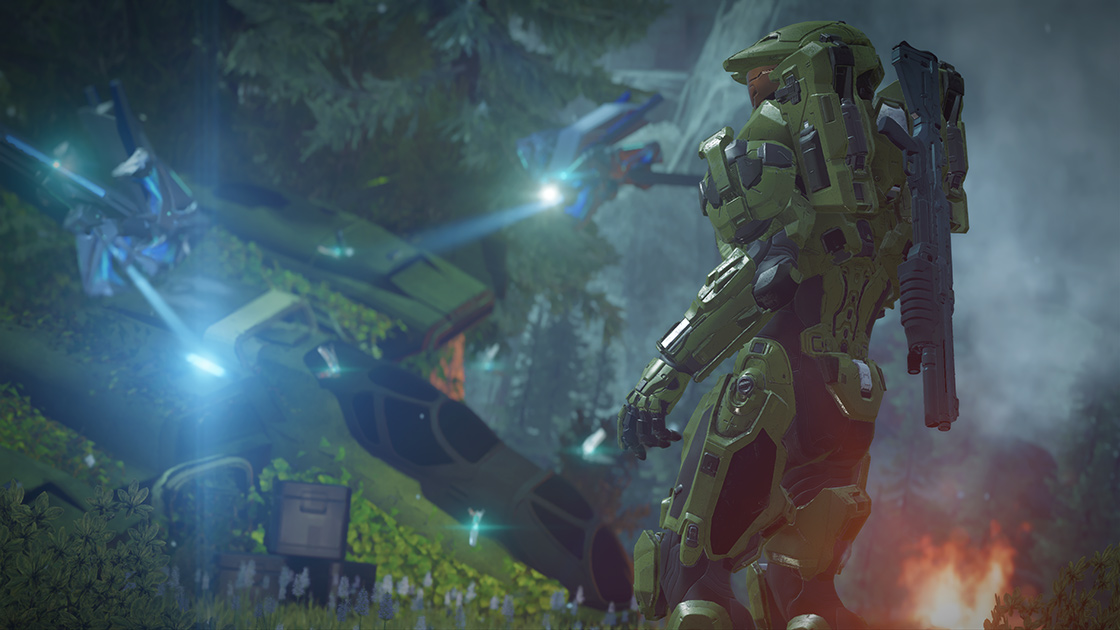 Survivor - @Nuvelous
Sweet Rolls
Time to catch up on some videos from around the community! Grab your favorite movie snack and get comfy.
Nothing like a good montage to start your day off right! At least, that's how I started my Thursday morning, bright and early, so I figure you all should too. This multi-kill montage comes courtesy of @Zejik and has it all, literally. No really. There's clips from CE through Halo 5 in here. Also? Who the heck gets an Overkill/Exterm in Halo 3 Team BRs with an Assault Rifle?! If that were me, I'd have died 17 different ways before I could fire off 6 marshmallows from the AR. Harrumph.
This next montage is definitely more low-key than the last but there's some really clever editing that I absolutely love. I'm a sucker for RGB and pretty colors so I really, really like @JukeTD's editing of @HambxneHalo's gameplay in this video.
If you're looking for a fun mini-game map to play with your friends, take a peek at @ForgersOf's race/obstacle course map! It sort of reminds me of the old Halo on Halo maps except there's no one sniping at you. No one ever sniped at me in that mini-game either come to think of it. It may or may not have had something to do with the fact that I would always fall off the track with no help required.
A machinima's a machinima's a machinima, right? Wrong. I don't know when making machinimas got so intense but @Ascend_Hyperion is back with another story following his Huntress series. This one's called "Viper" and the full trailer is out now. Definitely give it a watch, it's absolutely worth 2 minutes of your time.
Not nearly as chill as the last montage but perhaps more explosive, this collection of clips is well worth the 10 minute watch. I can't believe we're still seeing Halo 3 montages in 2019 but here we are, thanks to @Str8Xander's editing of some gameplay courtesy of @gunsh0t. More headshots and exterms than I care to count in one video and some stellar editing all make up for a great video!
Baker's Dozen
Okay look. I *KNOW* I've featured this guy a lot lately but every time I tell myself, "Alright no more, he's been in a few Spotlights now, let's look for other people or something." @xb1webrider goes and does more wizardry in forge. I need a punch card for him. No idea what the reward for filling out the card would be but that's not the point. I just can't NOT share these forge groupings, y'all. Sorry not sorry but LOOK AT HOW CUTE TOTORO IS! And the fishing scene is just... The best. I adore the water and it's so precious my heart could burst.
Also Yukikage, if you have an Instagram, please, please, please tell me what it is!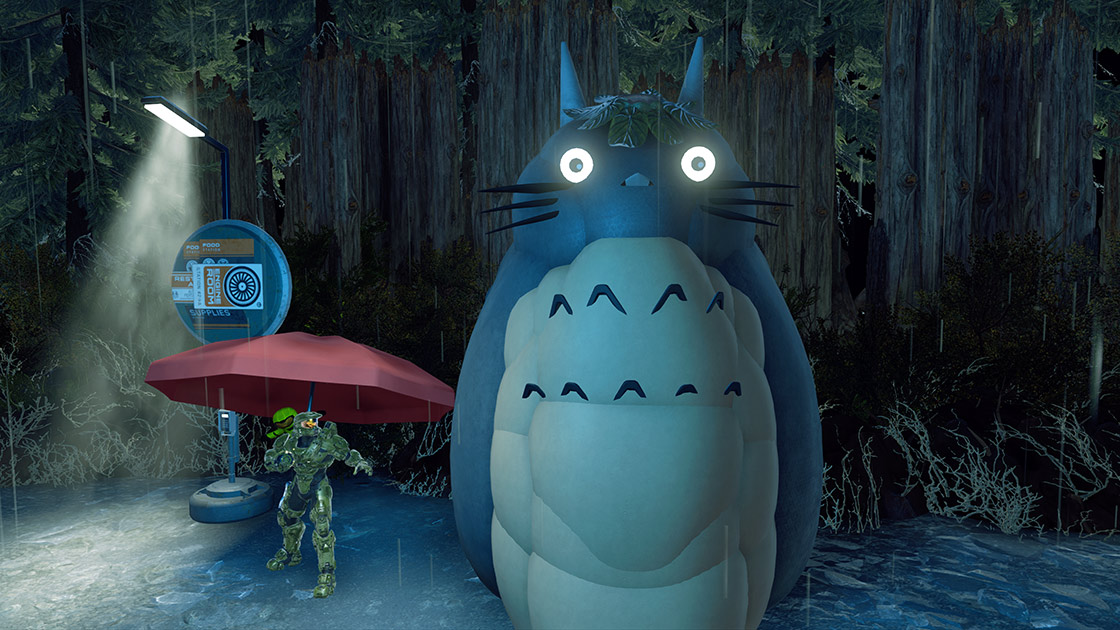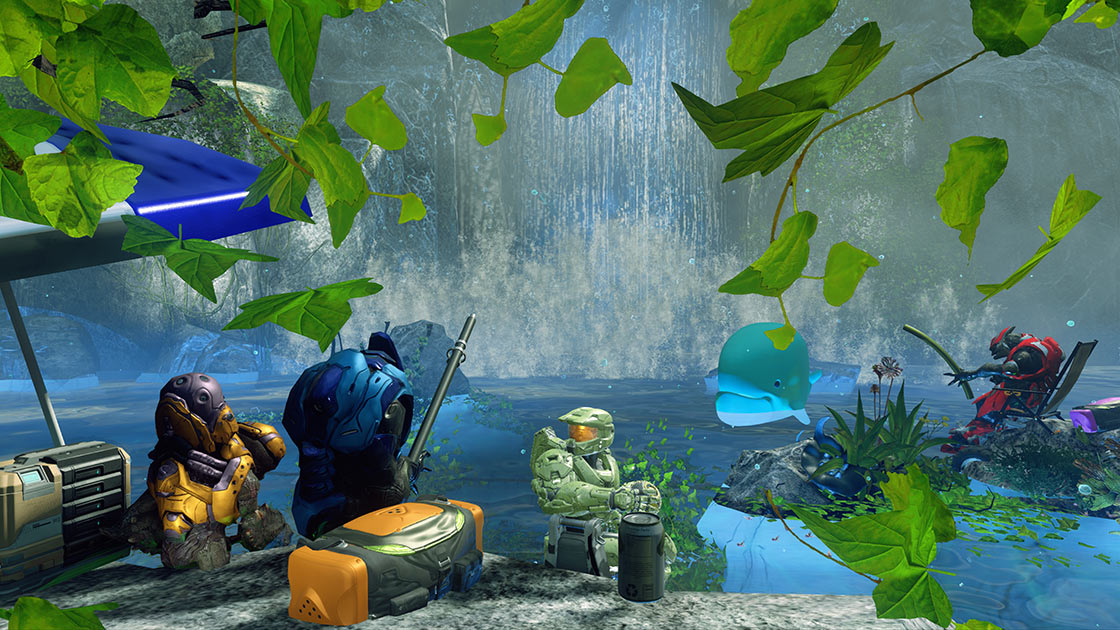 Petit Fours
I didn't think we'd make it this far this week but here we are! Time for the round up of the last odds and ends, I hope you enjoy!
Doodle's Snickers
After seeing the Timmy the Whale Frogger style custom game Uny found, I thought we'd seen it all. And then I found this. I have absolutely no idea what's going on but I want to play it! It looks bananas and I'm pretty sure it will make me laugh quite a bit which is a win in my book!
I do believe that's a wrap on this week's Community Spotlight! As always, if your content is in here, please send me your Gamertag either on twitter, via Xbox Live, or via PM on Halo Waypoint so I can add you to my list of Fire Unicorn skin/nameplate recipients. I'll send those out next week. If you don't send me your Gamertag, you won't get your digital goodies so don't forget, okay? Until next time!
Ciao! xx
--Sam
PS - Remember the comic book panels from a few weeks ago by @justingrosjean? Well, turns out he finished his short-story so be sure to check it out, you won't regret it!