We're back! Did ya miss me? The Community Update has returned with a plethora of pronouncements for everything from entertaining events to Spring silliness. The 343 Community contingent has been planet hopping like nobody's business, but news and fun tidbits are starting to pile up a bit, so it's high time we cleared out the queue and caught you up on a few things. Besides, I don't want Top_Hat_Squirrel to have to take the reins again. Let's begin, shall we?
THE YAPPENING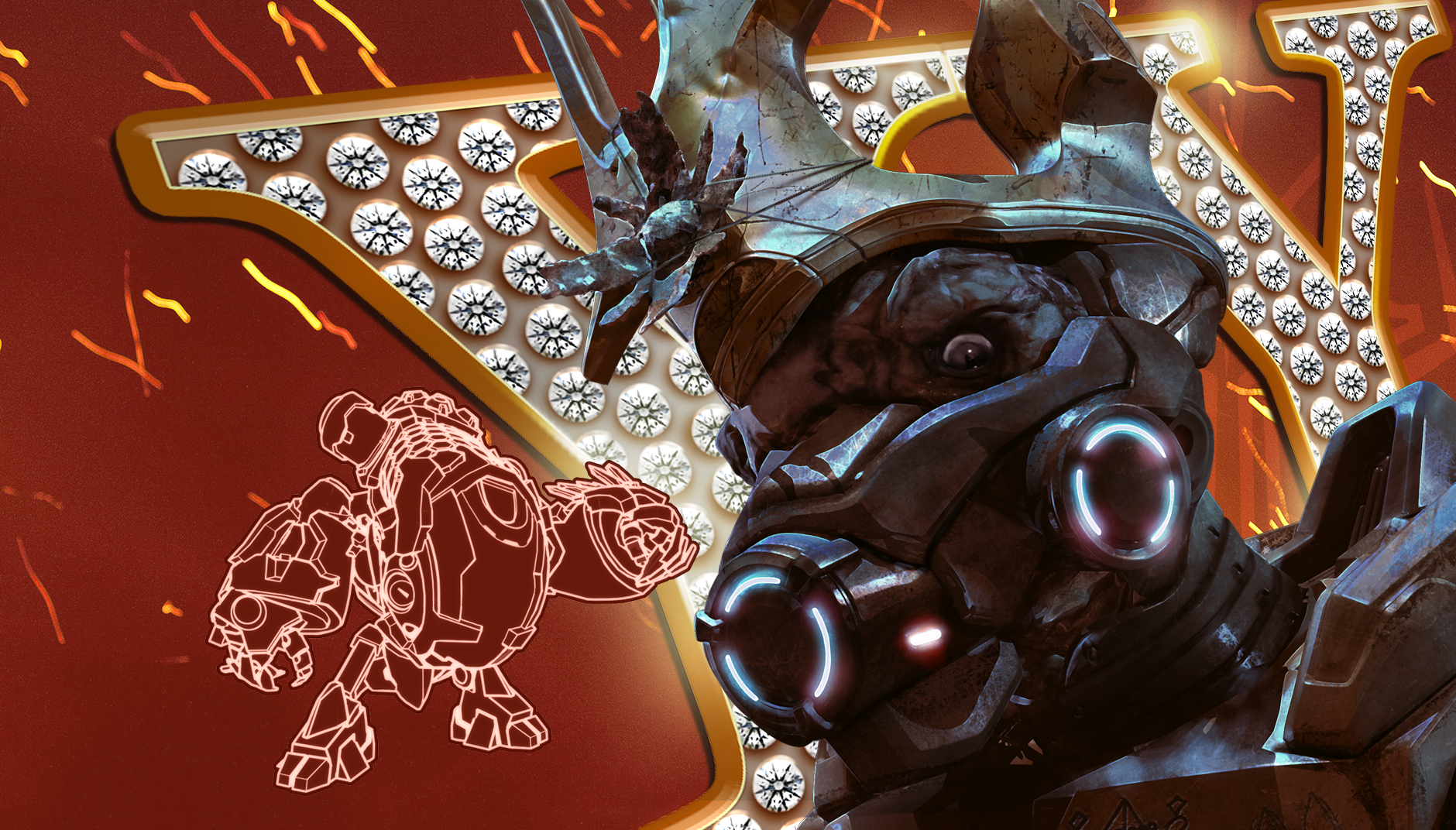 So apparently, one of the Banished's small-fry infantry got tired of his kind always getting the short end of the species stick, and uh… kinda wreaked havoc with the Halo Wars 2 balance settings. If you're a fan of the frantic and furious Halo RTS title, you are in for one heck of an interesting weekend thanks to YapYap THE DESTROYER. Featuring settings and mode details all designed to twist the HW2 experience into something a bit crazier, The Yappening is the tale of one unlimited Unggoy on a quest for vengeance. If you don't believe me, here… read THIS. And go play some Halo Wars 2 for cryin' out loud. It's ridiculous. It's hilarious. And it's totally not a way for us to just have some fun at work. Promise.
If you don't have a chance to play yourself this weekend, fear not – there are several different community outlets that will be having a blast and sharing the experience online for folks to watch and discuss. Our friend DJ Blue PDX will be streaming all sorts of hours of the event throughout the weekend, but during the times below you'll be able to catch him on Mixer's Channel One as well.
MAR 31
APR 1
Also, keep an eye out for awesome communities like Team Respawn, Breaking the Clutch, and ReadyUpLive all weekend for other fun ways to check out the HW2 craziness. Plus, @TheRealYapYap, along with some of your favorite community outlets, will be giving out download codes for Yapyap THE DESTROYER in Halo Wars 2, as well as some 1-month Xbox Game Pass codes, so keep an eye out!
HALO WORLD CHAMPIONSHIP 2018
Since we've last met around these parts, not one, not two, but three HaloWC events have taken place – and in three regions of the planet, no less. The HCS Away Team has been pounding the proverbial pavement to pave the road to the Halo World Championship across all corners of the globe, and we're nearing ever closer to its ultimate culmination in Seattle, April 13-15.
And speaking of which, if you're interested in attending all the festivities of the HaloWC Finals yourself at the Century Link Field Event Center, make sure you visit halo.gg/Finals2018 to get your hands on tickets.
Over the past few weeks, we've seen the HaloWC regional finals in Sydney, Mexico City, and Columbus feature incredible action from the best squads in the world en route to qualifying the final 16 teams for the big dance in Seattle. Most recently, the HaloWC 2018 Columbus Finals saw Splyce take home an emphatic victory to head into the Finals as one of the favorites to take home all the marbles. Of course, they'll have to yet again get through the two-time defending world champs first…
If you want to catch up on all the HaloWC action from the past few weeks, check out our handy dandy recaps below – if for no other reason than to make me feel like writing them was worth it!



With the North American regional qualifier in the books, the pools for all sixteen teams are set for the Halo World Championship 2018 Finals – congrats to each and every squad, player, coach, and organization for being represented here!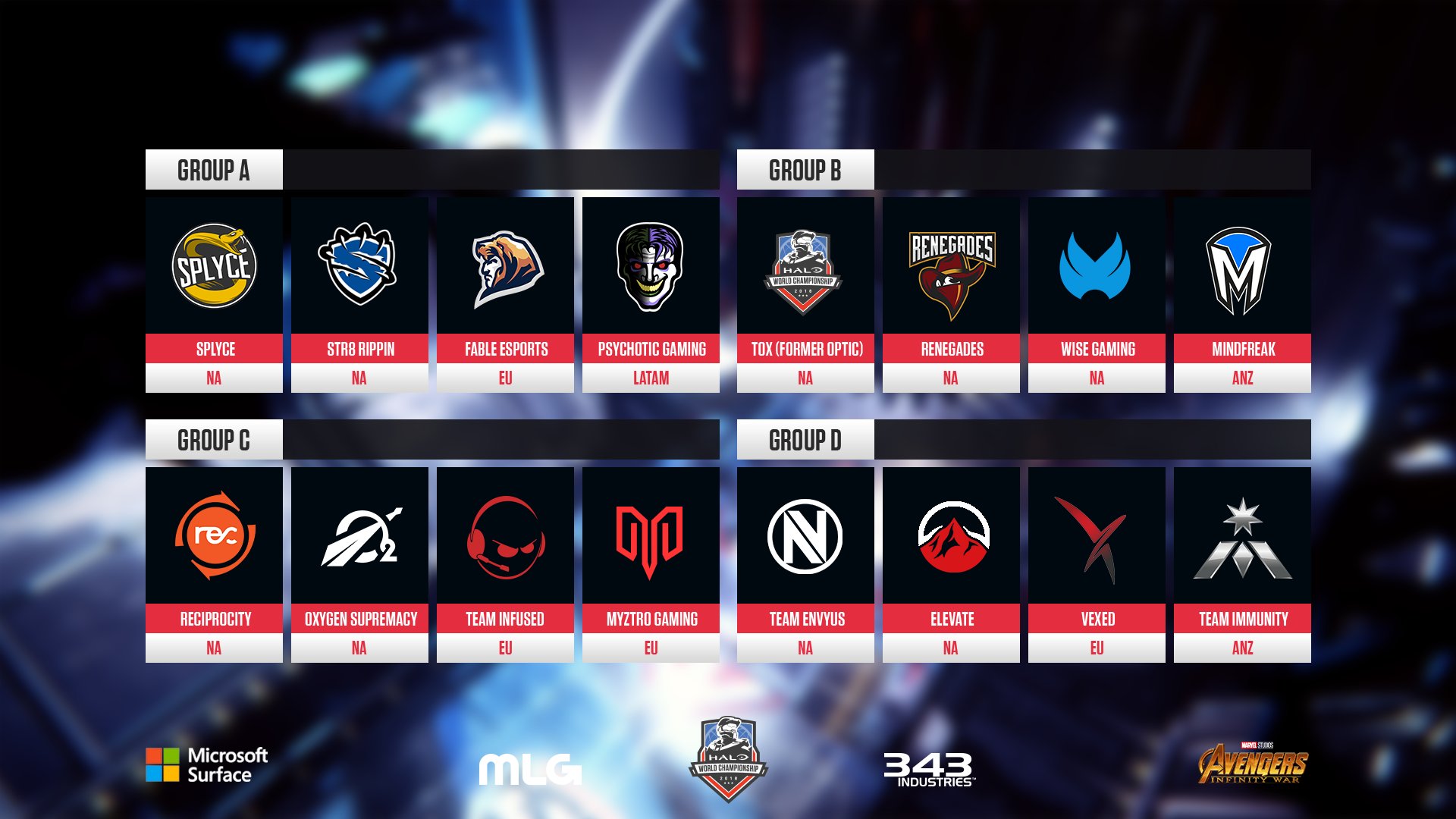 In addition to the teams that qualified above, the MS Store regional qualifiers for the HaloWC FFA Finals also recently wrapped up, securing spots in Seattle for these lethal lone wolves:
And don't forget, there are still three FFA spots up for grabs at the HaloWC 2018 Finals in Seattle. These finalists will round out the best 12 FFA players in the world, all competing for a $10,000 prize pool. Will you be one of them?
BOOK CLUB
STORM'S A BREWIN'

One of our most exciting announcements recently was the reveal of a new Master Chief-focused novel coming out this Summer. We've seen some considerable buzz around the community surrounding the yummy potential of such potent prose, and we're looking forward to sharing more about it in the future.
PASSION & POWER ARMOR
As many of you have seen, we've announced several awesome new Halo stories coming to bookshelves this year, but we're not done yet. Announcing Halo: Dare to Love, our first foray into the sci-fi romance genre. We're excited to open up Halo to a brand-new audience with this impassioned tale of love and war. More details to come.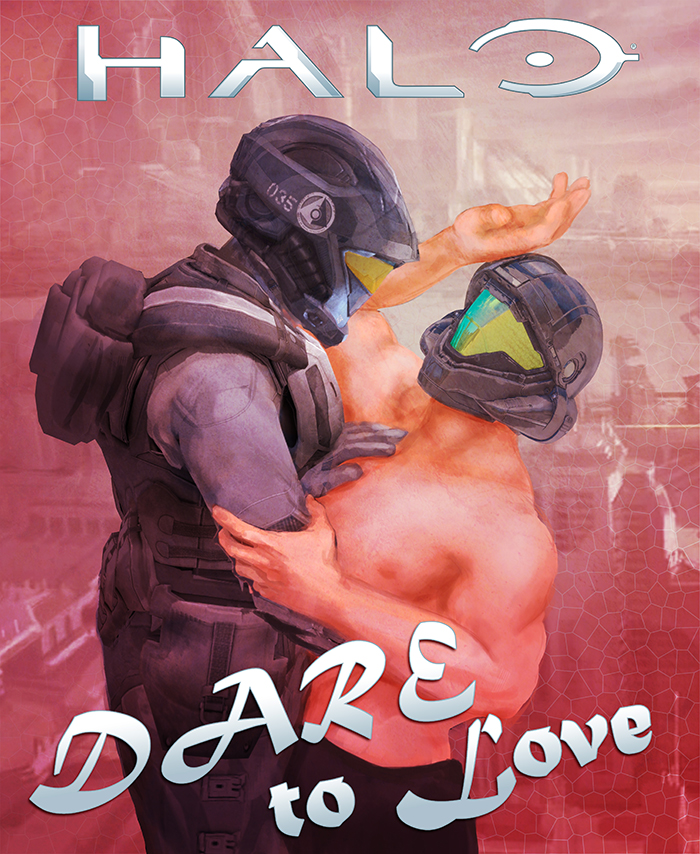 Art by the illustrious Carah Sampbell.
LIVE LORE-LOVIN'
Next week, we've got another last lore-laden livestream on tap for folks to dissect and discuss. Franchise Writer Jeremy Patenaude will be joining yours truly to discuss the Halo Array, everyone's favorite galaxy-threatening super-weapon. If you're interested in tuning in to learn maybe a thing or two about one of the most important aspects of the Halo universe, make sure you hit up mixer.com/Halo on Wednesday, April 4, beginning at 2pm PT. There will be cool discussion, pretty pictures, and we might even take some questions directly from the chat. See you there!
MASHCRAFT MINE-UP

On the top floor of our building lies the secret domain of the Minecraft team, though now that I think about it, I feel like it would have made more sense for them to dig underneath the building instead of building on top of it. Anyway… with that in mind, our friends from everybody's favorite block party were excited to announce this week that the full Minecraft Mash-up Pack is now available on the Nintendo WiiU and Switch!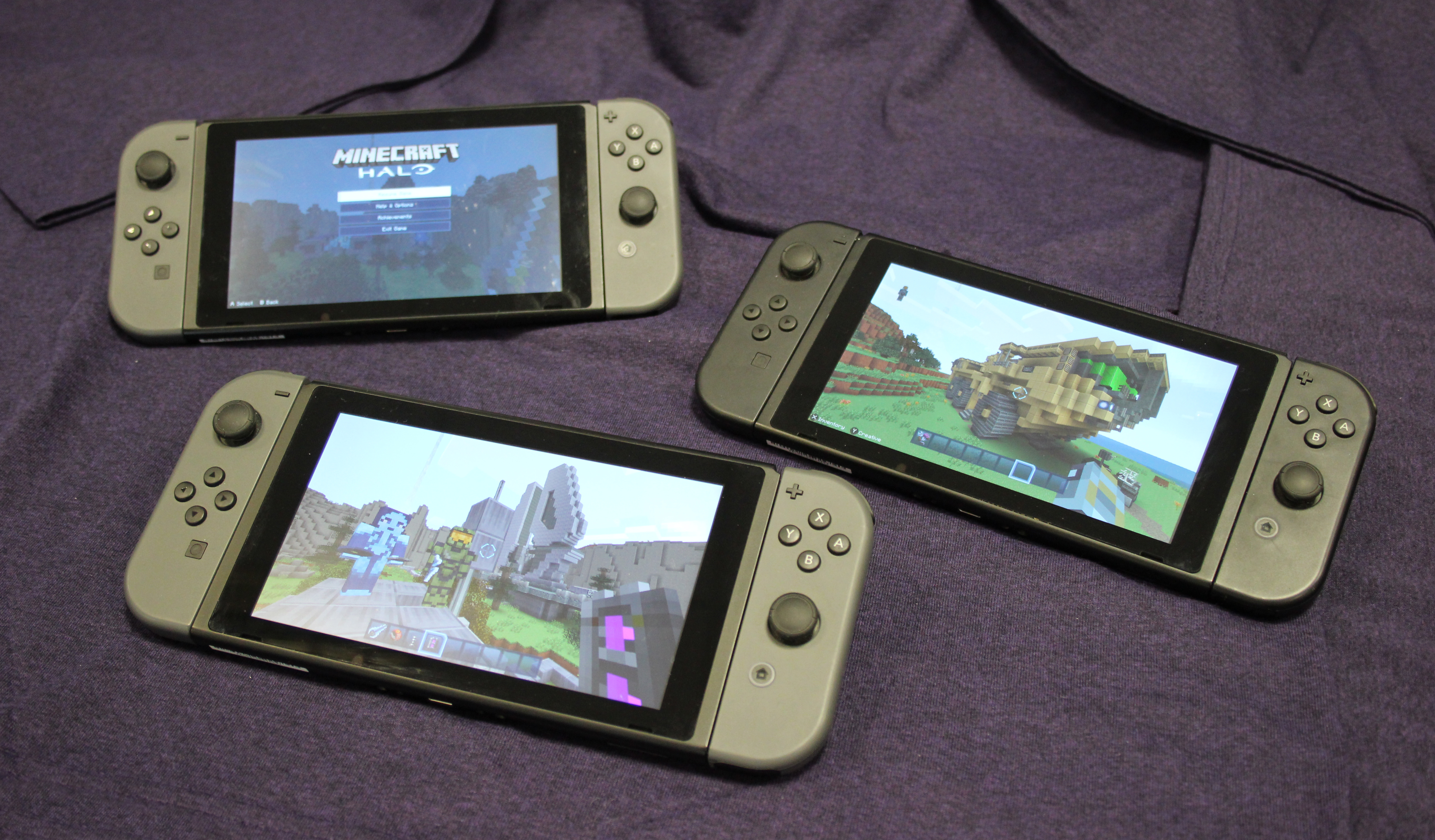 This pack comes chock-full of delightful Halo goodness, from retexturing the Minecraft experience with a fresh new coat of Halo-inspired paint, to forty different playable character models and over thirty different Halo music tracks. You want a playable Sangheili? You got it. Minecraft Sword? How about an Energy Sword. Ender Dragon? More like QuadWing. If you're interested in learning more of the details, our friends at Halopedia have a nice little breakdown of what to expect.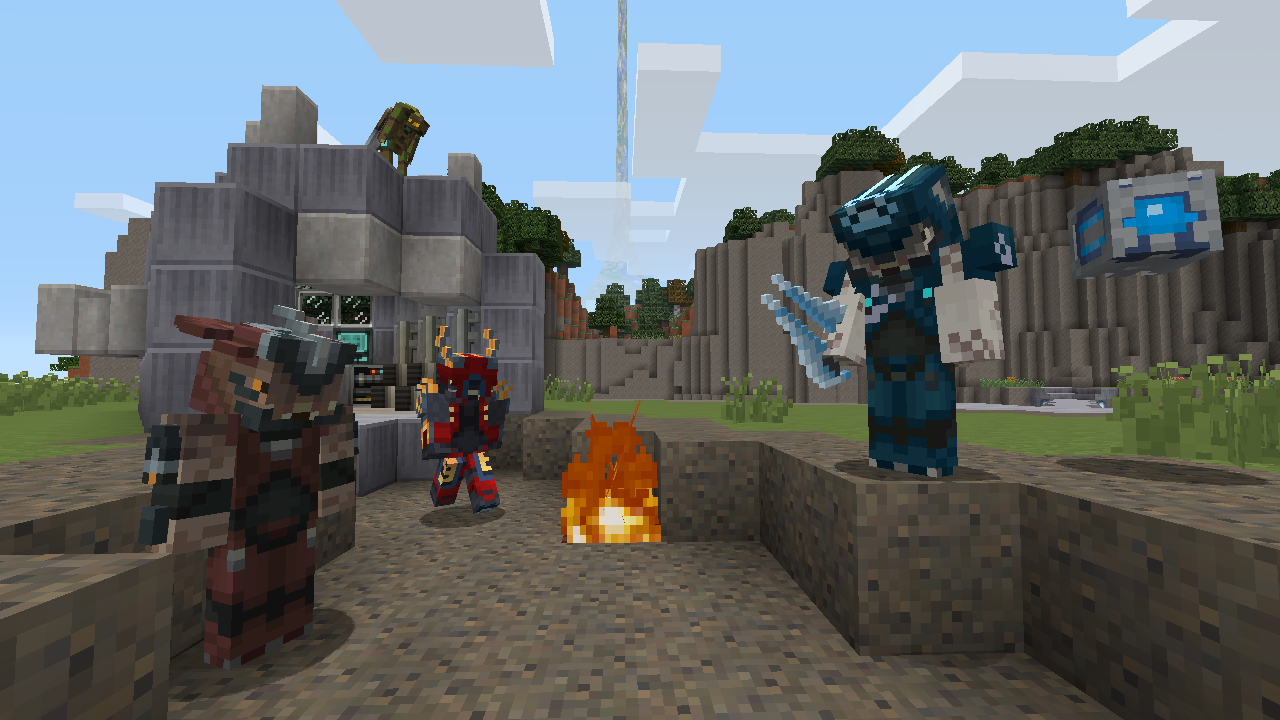 Also, if you're a fellow Playstation 4 owner, the original classic Halo Skin Pack for Minecraft is now available as well. Happy crafting!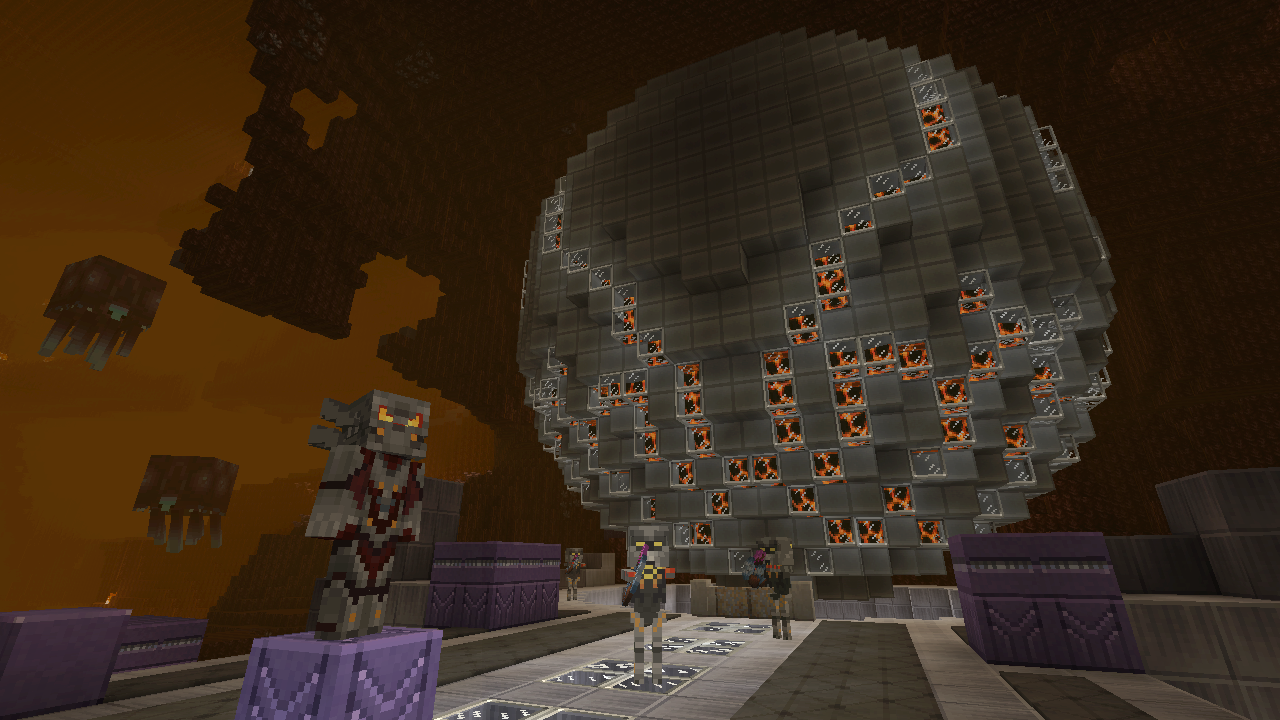 LOOT CRATE & SHOOT STRAIGHT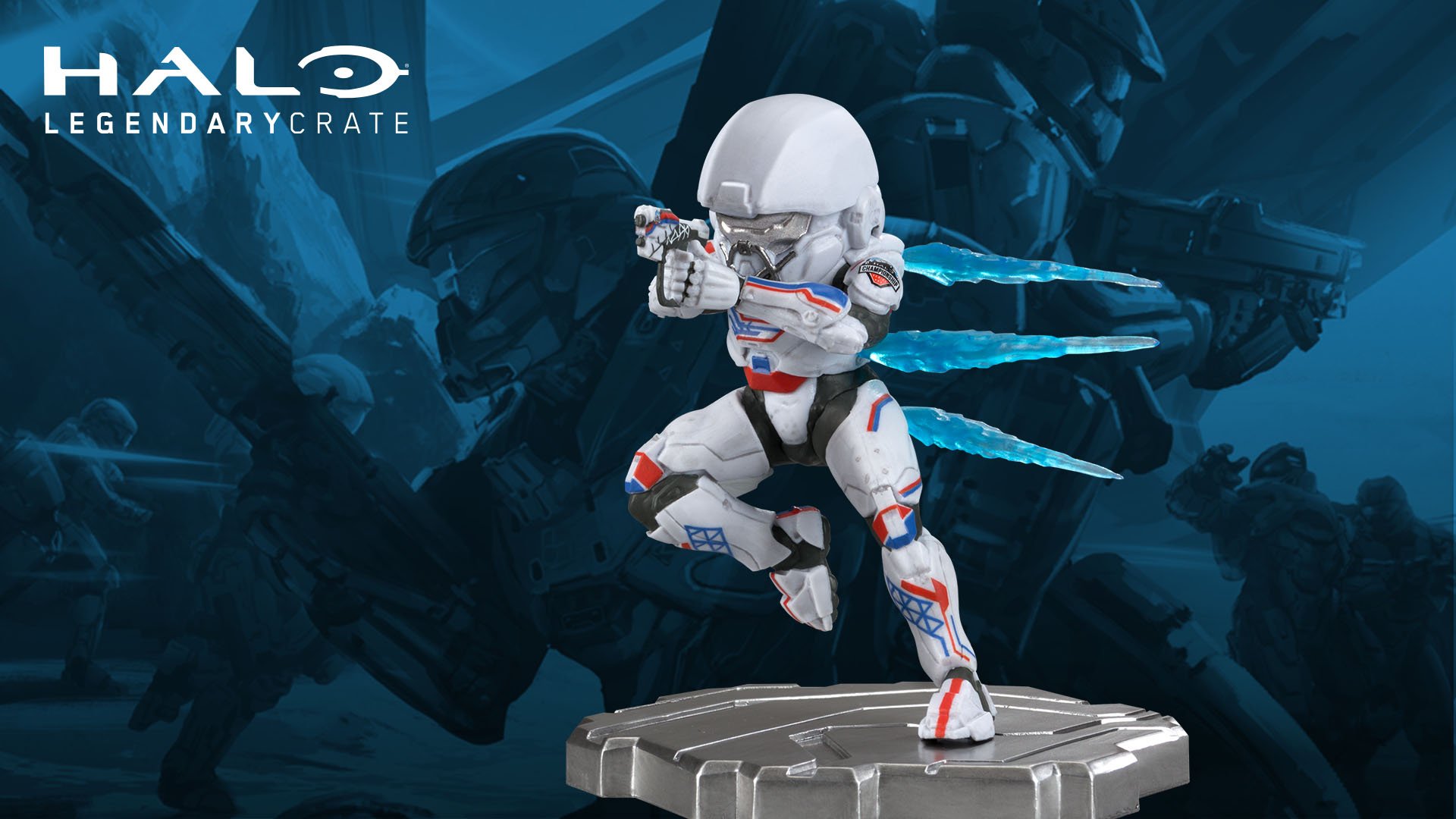 Earlier this month we showed off the newest Halo Icons figure, exclusive to the Halo Legendary Crate from our friends at Loot Crate. With March and April helping show off the best competitive Halo on the planet, it's only fitting that the figure included in the Arena-themed crate be outfitted in the special Champion variant of the ATHLON-class GEN2 Mjolnir armor. Featuring HCS branding in super exquisite detail, this is one standout addition to your Halo Icons collection. Make sure you order by the HaloWC 2018 Finals Championship Sunday (April 15) to secure your own!
HCFP & MCC

If you're part of the Halo Community Feedback Program (join now!), you've very likely received (or are about to) an email initiating you into the MCC Insider program. This program is vital to our efforts to involve the community involved in the improvement and evolution of the MCC. We've also noticed a few questions from fans pop up regarding getting signed up. Let's take a look and see if we can answer some of them!
Q: How do I join?
A: Currently we are offering invitations to our dedicated Halo Community Feedback Program members. As supporters of the franchise we wanted to ensure they had the first opportunity to join us.
Q: Why do I have to be 18 years old?
A: Here at Xbox we respect everyone's right to privacy. As such we only wish to contact those who are able and willing to give us legal consent by opting into programs like the MCC Insider Program.
Q: I'm already in HCFP – why didn't I get my invite?
A: If you have not yet received an email feel free to reach out and we will get it sorted as soon as we can.
Q: The opt-in survey messed up for me/didn't work/etc. – what do I do?!
A: Simply reply to your original invitation email and explain your situation. Our team will be happy to help as soon as they can.
Q: I got the mail, completed the survey, now what?
A: Head over to the Xbox Store to download and install the Xbox Insider app. After that… sit tight!
Q: When will we actually, you know, start playing?
A: Details on exact play session times are coming soon. Be on the lookout over the next couple weeks!
We hope you are as excited as we are to get things underway and create a long-lasting destination for the beloved old-school Halo experience – more details soon!
RADAR BLIPS

Please Don't Blame Me, GoldenBoy – next week will see the temporary retirement of the much bandied-about H3 Classic Throwback playlist in Halo 5. However, we've been assured by the folks that make those kinds of decisions that the beloved experience did perform at the level of any strong rotational playlist, so don't go thinking it will be gone all that long. But wait, what will be replacing it?

I'm Glad You Asked – The next Halo 5 rotational playlist will be H2 BR Slayer. Everyone's favorite iconic braaap-braaap burst-bully will be front and center on display in Halo 5's Arena offerings for the next little bit, so make sure you jump in and give it a go when it arrives!

Xbox Spring Sale – Like getting cool things for even cheaper than normal? Then check out Xbox's latest Spring Sale, which features a wealth of fab discounts on a huge host of games, including games like Halo Wars 2 – go and give it a look!
COMMUNITY SPOTLIGHT
MootroidXProductions put together this awesome Mega Construx Halo animation. Check it out!
ATOMIC JORGE brings us this awesome insider look at the festivities going on at the HaloWC 2018 Mexico City Finals en español.
Very cool shots from the MS Store HaloWC FFA regional qualifier in NY from @padraic_burns!
#HALOHOTSHOTS
That will do it for us today, thanks a bunch for joining us!
Until next time… Live well, play Halo, and yes, the romance novel is a joke.