Hello again, friends. Welcome back to another edition of the Community Update, or the "CTRL+F-To-Determine-My-Reaction Adventure Blog" as it's known in some circles. This week we've got a smattering of content catch-ups to converse about, including fresh new heroes in Halo Wars 2, epic impending esports action in Halo 5, cool community contributions, and much more. Shall we proceed?
OLD DOGS, NEW TRICKS
Just yesterday, we launched the latest salvo of Halo Wars 2 DLC, ushering in a rekindled rivalry from the original Halo Wars. While Spartan-II super soldier Jerome-092 has been a playable unit in Halo Wars 2 from launch, he's now been promoted into full-blown Leader capacity – complete with a ridiculously awesome array of new units and abilities, including the option to call upon fellow Spartan-II squad Omega Team.
Joining Jerome-092 is the primary always-angry antagonist from the original game, Arbiter Ripa 'Moramee. Hand-selected into Arbiterhood by the Prophet of Regret, Ripa was adept at turning bad attitude into badassery. I've been playing with ol' Shinydome Flappyface since the moment he dropped (maybe a little bit before), and absolutely love the way he combines classic Sangheili-led Covenant tactics with a more brutally Banished toolset. It's ridiculously fun.
Both new Leaders are available now for both Xbox One and Windows 10 PC as part of the Halo Wars 2 Season Pass, or available for individual purchase at $5.99 USD each. You can also purchase a special 2-pack version that includes both Leaders for $9.99 USD. If you're interested in getting the full skinny on the latest Halo Wars 2 content, make sure you hit up our official "Icons of War" launch blog as well as last week's Community Update for some hefty Fodder-flavored lore-lovin'.
RTX-PECTATIONS

The glorious taste of sweet tea and Gus' Fried Chicken is nigh upon us as RTX fast approacheth. They say that everything's bigger in Texas, so we're bringing a furious fun-factory to try and keep up with the locals. When in Rome, right? Or is it Paris… Anyway, we're teaming up with our pals at Loot Crate to provide a wide range of awesome experiences for fans joining us at RTX. From interactive panel action and main-stage minigames to show-floor gameplay and pretty-much-perpetual prize potential.
For the full breakdown of events and opportunities, hit up our official RTX preview blog, freshly published this morning just for you.
HCS UPDATES
In HCS news, this morning we announced a brand-new partnership with our friends across the pond at Gfinity. For the Fall 2017 season, the best players and teams in Europe will be battling it out in our newest official esports league, the EU Halo Championship Series. For all the details, make sure and check out our official series announcement.
DREAMHACK ATLANTA

On a more domestic note, we're coming up quickly on the HCS Pro League Summer 2017 Finals at DreamHack Atlanta, July 21-24 in, well, Atlanta. The top teams from both the NA and EU HCS Pro Leagues, as well as top Open Circuit teams, will all be battling it out for the lion's share of a $200,000 prize pool. For more info on how to join us at the event in-person, or to check out the broadcast online, head over to the Summer 2017 Finals event hub on Halo.gg!
LIVE IN 5

Let's check out some of the latest news and happenings around the Halo 5 experience. And no, we don't mention new game/REQ content in case you want to just go ahead and get your forum posts ready now.
Ball Taken – It's back! Today, we launched a new featured playlist into Halo 5 matchmaking – the beloved Oddball! Make sure you jump in and check it out, and if you fancy the opportunity to grab some skin while engaging in a bit of merry ball-play, make sure you hop online tomorrow (Friday), June 30, from 3:30-4:30 PM PT for another Halo Community Playdate. If you're lucky enough to get matched with us, you'll earn yourself a cool new Ice Unicorn Skin for your personal Assault Rifle. Also, we're very much aware of reports regarding scoring, and the team is working to get it resolved as soon as possible.
Season Greetings – As a reminder, the July-August 2017 season begins on July 6th, which of course also marks the end of the May-June season. As of right now, the May-June season will be the final Arena Season-specific emblem available to earn in Halo 5, but the team is exploring some options to determine what future Arena Season rewards might entail, so stay tuned.
Click, Click, Zoom – As a reminder, when the July-August 2017 Arena season begins on July 6, Ranked Snipers will return! Get ready to jump in and end someone's hope at the end of your scope.
In addition, the July-August Arena season will also bring some changes to a couple of specific playlists. To get the details, we sequestered Sara Stern from the 343 Multiplayer Team to give us the skinny.
Free-for-All
Each map in the Free-For-All playlist now has custom initial starting spawns and reduced ammo and weapon count. In some cases, we've moved the map's power weapons to a central point to ensure each player has a good chance at securing them off starting spawn. To increase the opportunities for kills and respond to community feedback, the player respawn time has been decreased to 6 seconds. The Active Camo power up has been removed from all FFA maps with the exception of Truth HCS FFA.
In addition, we've trimmed maps from the FFA rotation to provide a more focused and polished experience. The HCS variants of FFA maps – Truth, Regret, and Mercy – will continue to have their HCS tournament weapon layouts.
Doubles
After the refresh in February, high-level players reported that the quicker respawn time increased the pace of the game to the point that a team of two could not collapse successfully before the enemy team respawned. To help alleviate these issues, player respawn time has been increased to 6 seconds. We've also swapped power weapons on several maps to bring Doubles closer to the layout you'll find in other Ranked playlists. Some REQ variants of weapons have been removed or had their spawn time adjusted to better match their effectiveness.
We appreciate the feedback we've received about these playlists. We read your comments, even if we don't respond right away. Special thanks goes to Vetoed, who distilled a lot of community concerns and great suggestions into a thoughtful document, and the players who continued to give constructive feedback in Doubles and FFA feedback threads on Waypoint. We're keeping an eye on both of these playlists going forward, so keep leaving us feedback on the latest changes.
Thanks, Sara! Now go watch a movie.
RADAR BLIPS

They may not be Spartan Abilities, but they're still showing up on the tracker – let's see what's pinging our skill-circle this week…
Ya Dun Made the Monkey Mad – Dark Horse recently revealed Aleksi Briclot's absolutely gorgeous cover art (seen here) and official teaser description for Issue #2 of the upcoming Halo: Rise of Atriox comic mini-series. Here's what's in store:
Atriox, a valuable asset to the Covenant army, is slowly growing more aggressive and powerful among the Brute ranks--becoming a danger to the Covenant itself. Seeing this, the Executioner must end Atriox before Atriox ends him!
"Why don't they just…" – Every once in a while, we see the passionate confidence expressed by would-be developers in the community, all eager to prove they know how to Halo. And hey, if you've got the chops, we'd love to have you part of future adventures! With that in mind, make sure you keep an eye out on our revamped Careers page for potential jobs you think you'd be good at. They say competition improves the breed, right? Let's see what you've got!
Local Legends in the Making – Next weekend, on the more Seattle-local front, the U-Village Microsoft Store will be hosting a Halo 5 tournament on July 9 (Sunday) from 1-6 PM PT. For more information on how you can get involved, head here.
Combat Involved – Semi-related, here in the studio we're actually in the early stages of an internal 343 Halo: Combat Evolved 2v2 tournament. Divisions have been determined, battle-lines have been drawn, and matches scheduled. We love Halo; making it, playing it – both old and new – and it's awesome to revisit and recreate some of those old dorm-dividing rivalries for a little bit. In fact, let us know if you'd like to peek past the playtest lab door for this fun little endeavor; maybe we can find a way to showcase the eventual climactic finish online in the nearish future.
Legends Look Back, and Ahead – Speaking of old-school Halo competition, recently, Kotaku ran a cool piece on their "Compete" site that took a look at some Halo esports legends to see where they came from, and where they think esports is going. You'll catch a glimpse of folks like Bravo, Neighbor, and Walshy giving some pretty awesome insight into both the past – and potential future – of the sport. Check out the article here, and the video below.
COMMUNITY SPOTLIGHT
Like you, we love to troll. Troll the open waters for awesome community content, that is! Let's see what this week's fresh catches were…
VIDMASTERS
Team EnVyUs put out an awesome video documenting their incredible 2nd-place run in the Halo World Champsionship 2017. Definitely worth a look!
And speaking of nV, Snip3down's epic Halo 5 montage that we spoke of last week is now officially released and available for glorious viewing. Give it a watch.
MASTER BUILDERS
BaconMedia sent along this absolutely ridiculous recreation of the original Halo 2 E3 trailer, remade nearly entirely in Halo 5's Forge mode. Just, wow. Bacon had this to say about the project's creation, and when bacon speaks, we listen.
"Tons of compositing of real time forge, custom game, and theater more recording. God bless chroma screens haha. The original plan was to do all the building in forge, and character animation in SFM, but it wasn't working, so I had to act it out in-game. Everything but the lenses flares, and models likes the classic pelican, and Covenant capitol ship designs [were made in Forge]. Cool points to anybody that can find all 4 easter eggs!"
Well done, bacon. Simply delicious.
Over at r/halo, mawrTRON shared a jaw-droppingly cool cosplay of one of the greatest Spartans around, Mr. Fred-104. So. Awesome.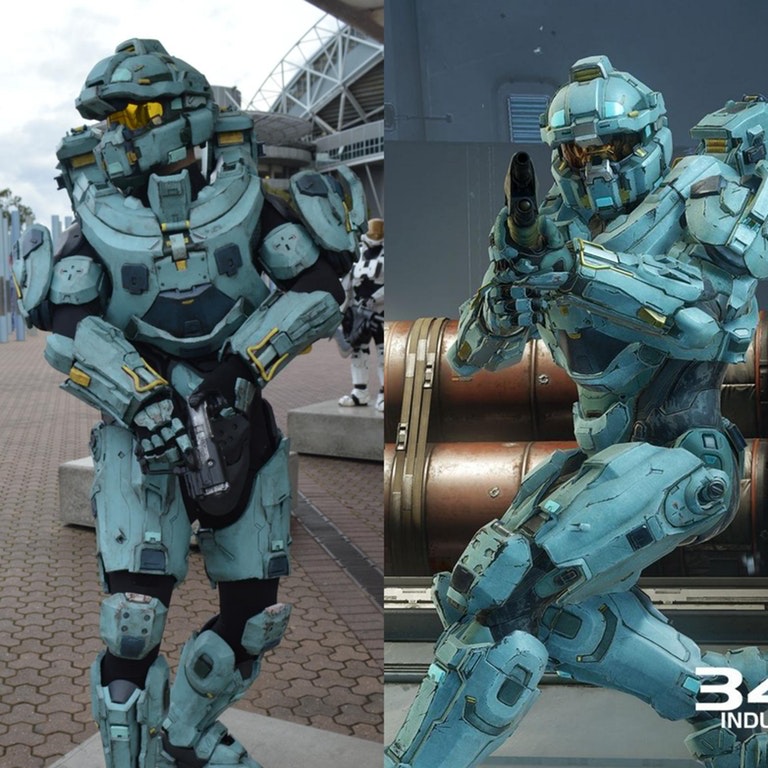 SCREENCAP-TAINS
Don't forget to tag your screenshot submissions with #HaloHotShots on Twitter!
@Nuvelous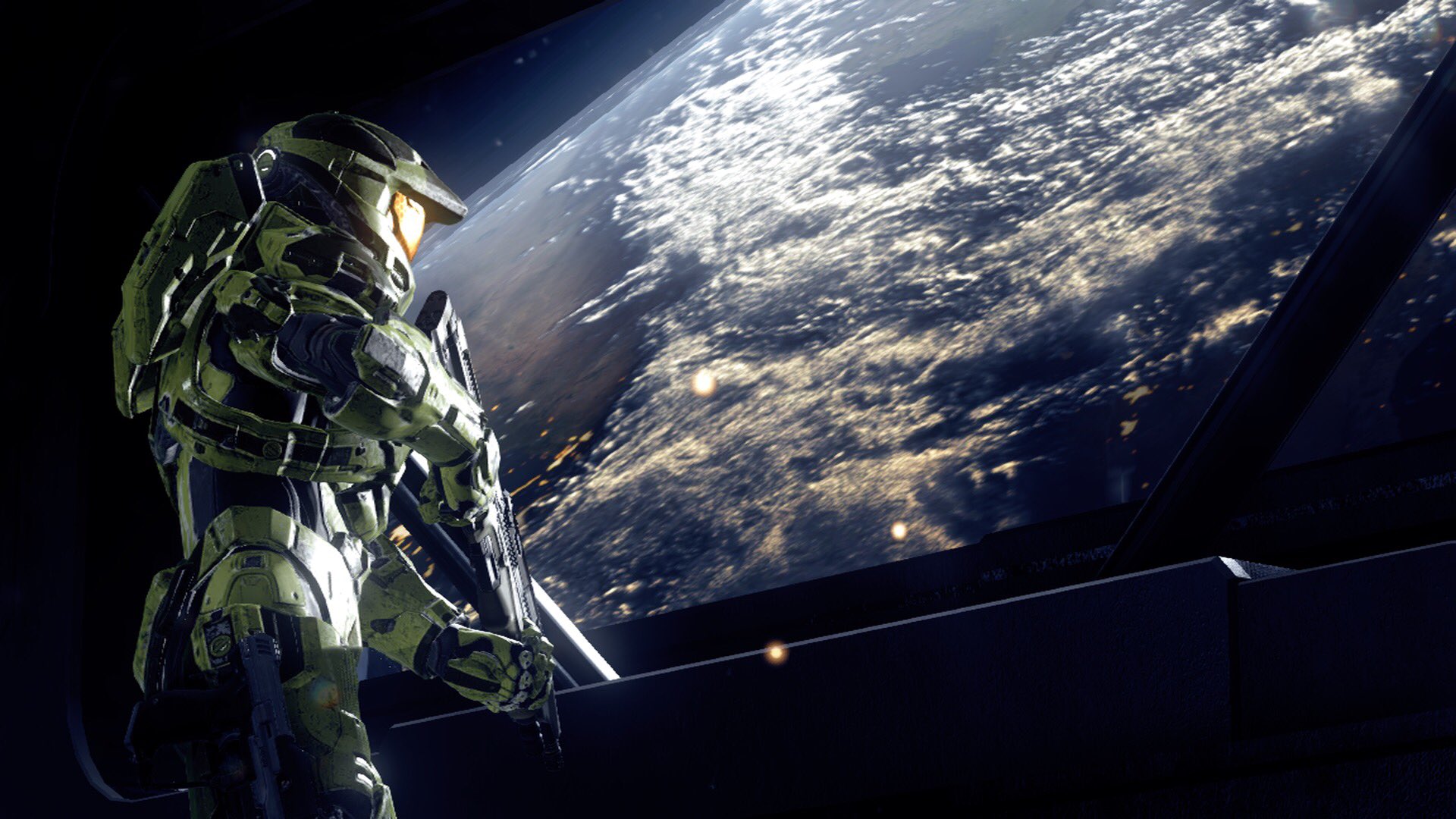 @HaloHLS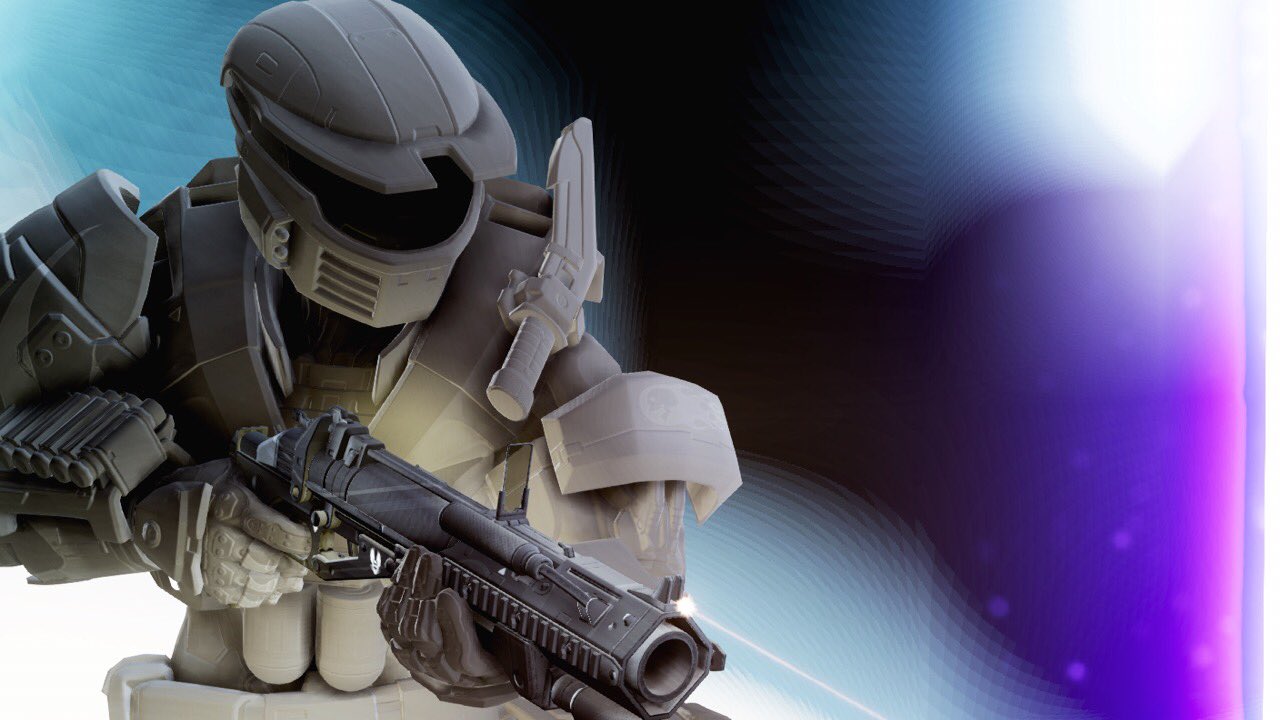 @Primordial117
So that will do it for us this week – take note that next week, we most likely will not have a standard Community Update as most of the squad will be hitting the road (well, the sky) for the Lone Star State. Of course, that doesn't mean we'll have nothing going on; keep your dials tuned to @Halo and the usual haunts for any potential cool happenings, and we'll see you soon.
Until next time… Live well, play Halo, and don't jump off the map with the ball.