bs angel and I often joke about what the letter "B" stands for. Seeing as my Gamertag is B is for Bravo, I argue that the letter most definitely stands for "Bravo." Naturally, she argues that the letter instead stands for her Gamertag. This week, however, I've decided that B not only stands for "Bravo" but also "Bulletin." This being said, welcome to the weekly update.
Whenever good friends stop by, I tend to ask 'em if they'd like to go for a ride in the new Warthog. This is especially the case when the friend in question is a 3-time Halo National Champion. Last week, Dave "Walshy" Walsh was in town, and yes, this Warthog is not only drive-able, but is also a total monstrous beast that little children should not be playing around (Watch out, kid.).
After we discussed what an excellent driver / gunner Warthog duo we would make, Walshy and I swung by the 343 Multiplayer playlab to get hands on with some of the current weapon tuning efforts. We played several matches together, and I got a chance to catch up with him after he stopped by. Here were his impressions on what he saw as well as his dominance with the Assault Rifle.
Hey, Walshy! What were your first impressions with the new weapon tuning? Did anything immediately stand out as different, enjoyable, confusing, etc.?
New weapon tuning felt much better! Three features stood out the most to me:
The Battle Rifle being a 4-shot makes it a force to be reckoned with, no longer is the DMR the go-to choice for top players.
Decreased magnetism on automatics definitely adds more skill to those short-range fights.
The LightRifle's increased rate of fire while zoomed in will possibly make it the best long-range starting weapon in the game.
I've certainly seen quite a bit more LightRifle in our playtests. The slightly increased ROF when zoomed makes it even deadlier at range. So tell me – was the 4-shot BR as crispy as you expected?
Cookie Crisp crispy! I might have to start doing the wolf howl after each kill! On a slightly more serious note, the 4-shot kills give the game the faster kill time that I loved from previous Halo games.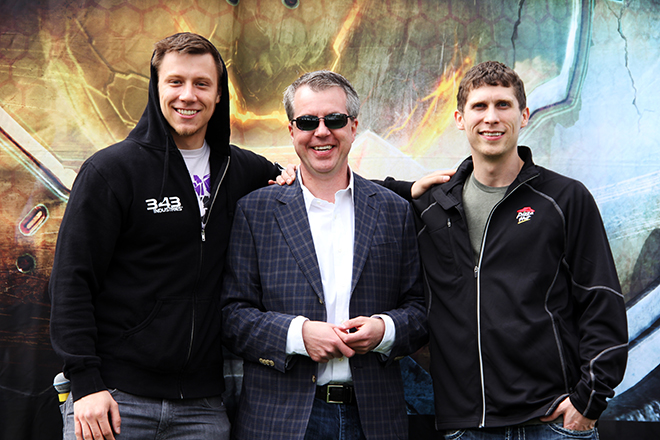 We played a 1 vs. 1 on Haven with Assault Rifles only, and I think we both agreed that the new tuning made it quite interesting and different. How did you feel about the reduced auto-aim on the automatics?
First off, you and I both agree that I am the best 1 vs. 1 Haven ARs only player in the world. Secondly, I think this will only result in even more dominance from me in 1 vs. 1 Haven ARs! I think this change accounts for the few automatics in the top level of play to take slightly more skill to use. However, this change primarily affects the casual level of play, which is the majority of Halo players – overall, I think everyone will be very happy with this change.
How do you think these tuning updates will affect gameplay, both Matchmaking and tournament play?
Both tournament and Matchmaking play will see more variance with starting weapons. Biggest difference in my opinion will be in the short and long-range game since the DMR currently is the go-to weapon for almost every situation. With the updates to the BR and LR, we now have weapons that, on paper, are superior to the DMR. I'm excited for this change and am excited to see how it changes the game!
Walshy – Thanks for stopping by, checking everything out, and showing me the proper way to shoot an AR. Hope to see you again soon!