Greetings, friends. Another week has passed since the last formal community blog, which means the weekend is here again, and this is cause for celebration. Also worth celebrating is the impending arrival of the Hammer Storm update. Let's talk about that and more!
Permanent Social Playlist
As we mentioned last week, based on feedback from across the internet as well as the Halo Community Feedback Program, the multiplayer team has kicked off a permanent social playlist that will feature a variety of offerings. Single game modes (Social CTF, which just went live, for example), variety playlists, new game types, community playlists, and more will all live in this new location. We've also been keeping an eye on your feedback on matching/skill matchmaking within social playlists. We hope you enjoy, and we'll see you online. Hopefully, I don't end up getting assassinated on the front page of r/Halo again.
The (Hammer) Storm is Coming
The Hammer Storm update draws near, and we are so darn excited that we're moving our livestream up to an earlier date. We simply cannot wait until Friday to do this stream. Here are the details:
Hammer Storm Live Stream
Tuesday, Feb 23 at 3:00 p.m. PST
Twitch.tv/Halo & The Halo Channel
We'll see you on the stream, which we're packing with lots of sweet new stuff like new game types, an Arena map debut, fresh new REQs, and more. Speaking of, though we're saving some of the stuff for the stream itself, we thought we'd show off some early looks at the upcoming Arena map as well as a few new REQs that are on the way.
Torque
New Arena Map
First, to hold you over until next week's gameplay reveal, I grabbed the Art team to walk us through a few (earlier) work-in-progress images from Torque, the new symmetrical Arena map, plus the first ever screenshot from the finished product: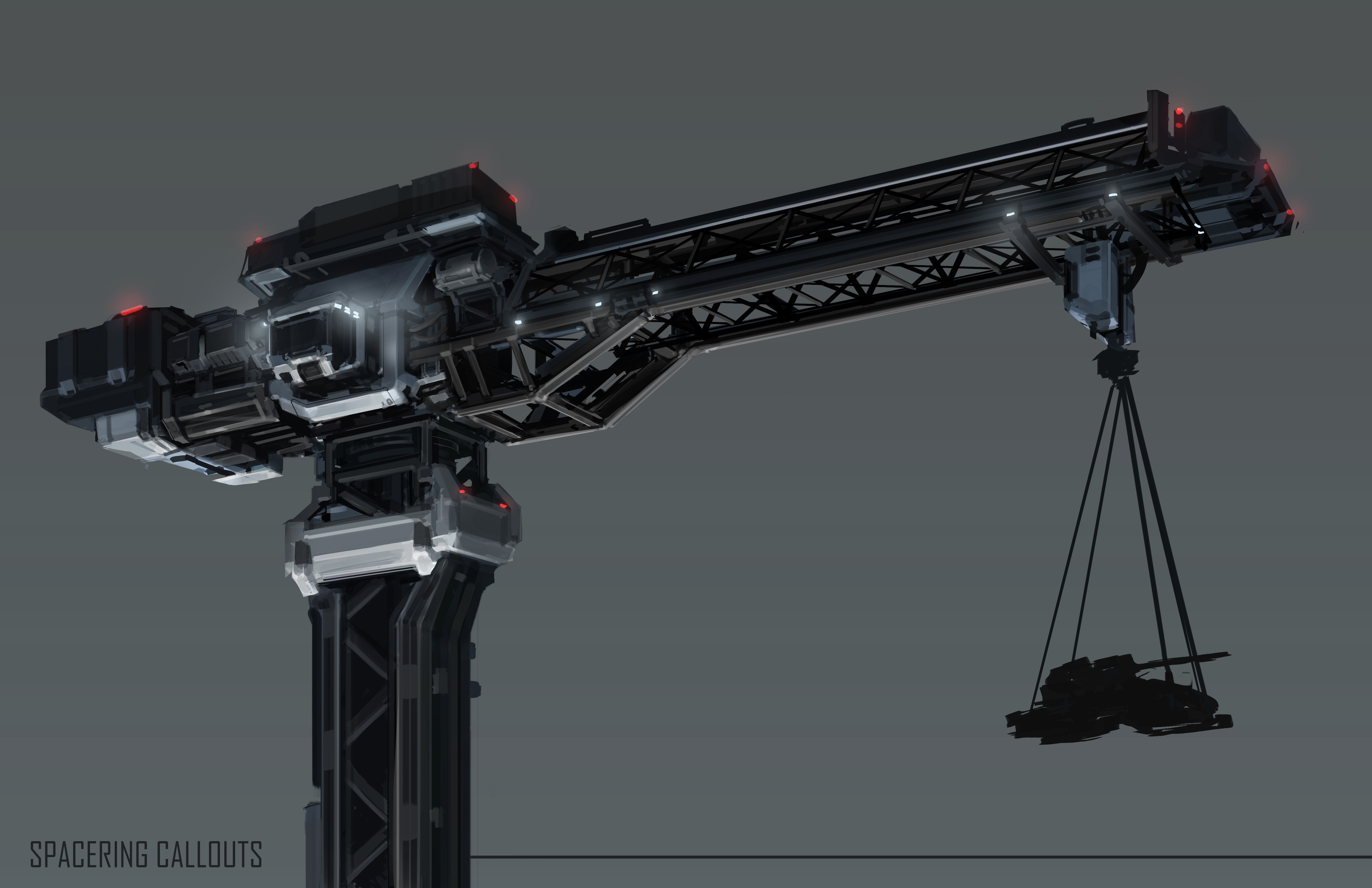 Justin Oaksford
This was a crane concept meant to be used in the skybox! Having large vertical elements contributes to an effect called "parallax", where objects that are set different distances from the viewer\camera move in a way to create a sense of depth. We pushed the form language to be much chunkier than a normal crane both to fit with the theme of the level, as well as to make them more visually substantial in the background.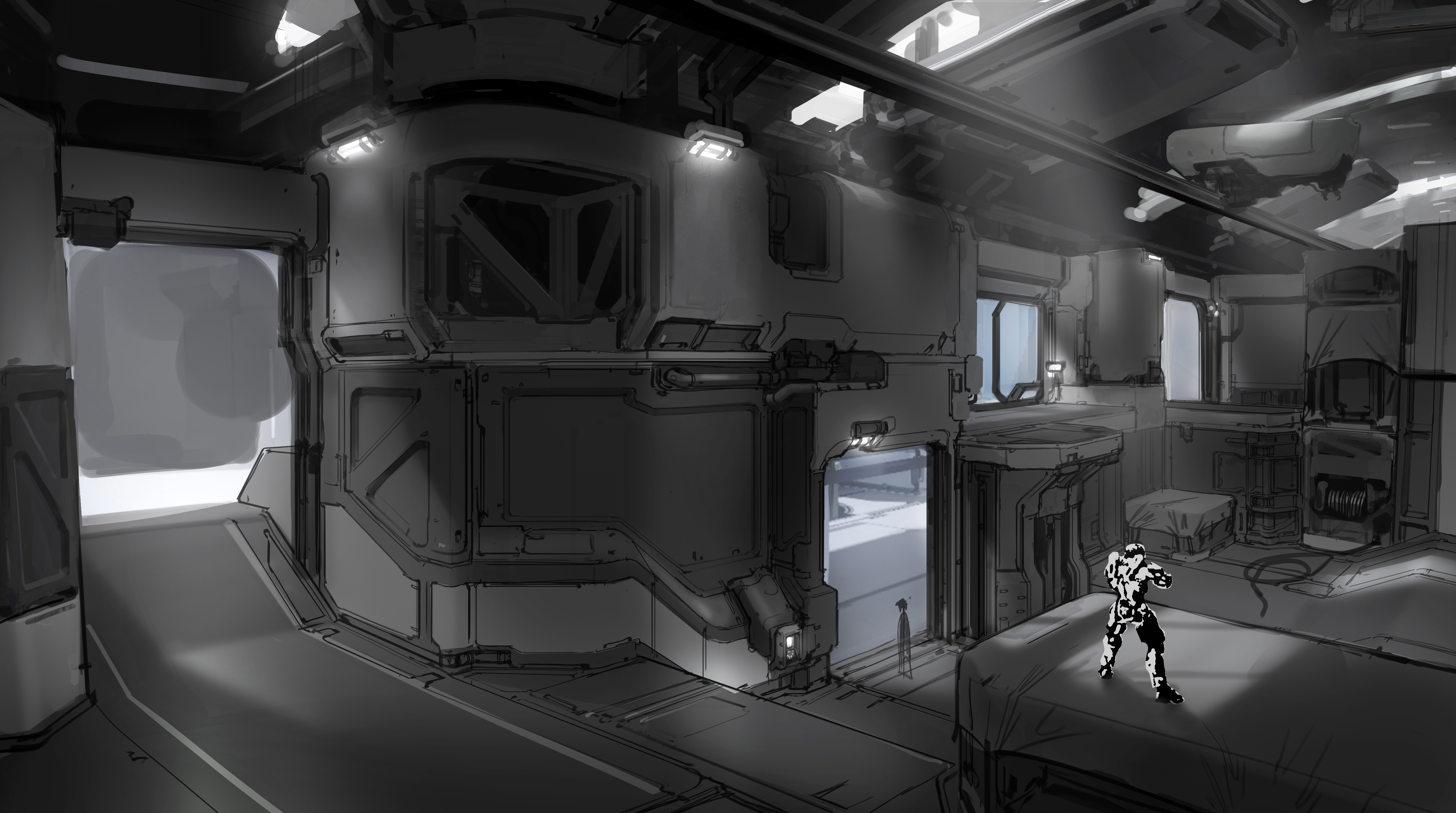 Justin Oaksford
With interior spaces, there's a difficult balance that has to be struck between simplicity and functionality. Sometimes the spaces have a vague purpose, so we try to imply little stories about what certain doors are used for, or how doors would open/close if they were active. It's those details that can help ground ambiguous areas.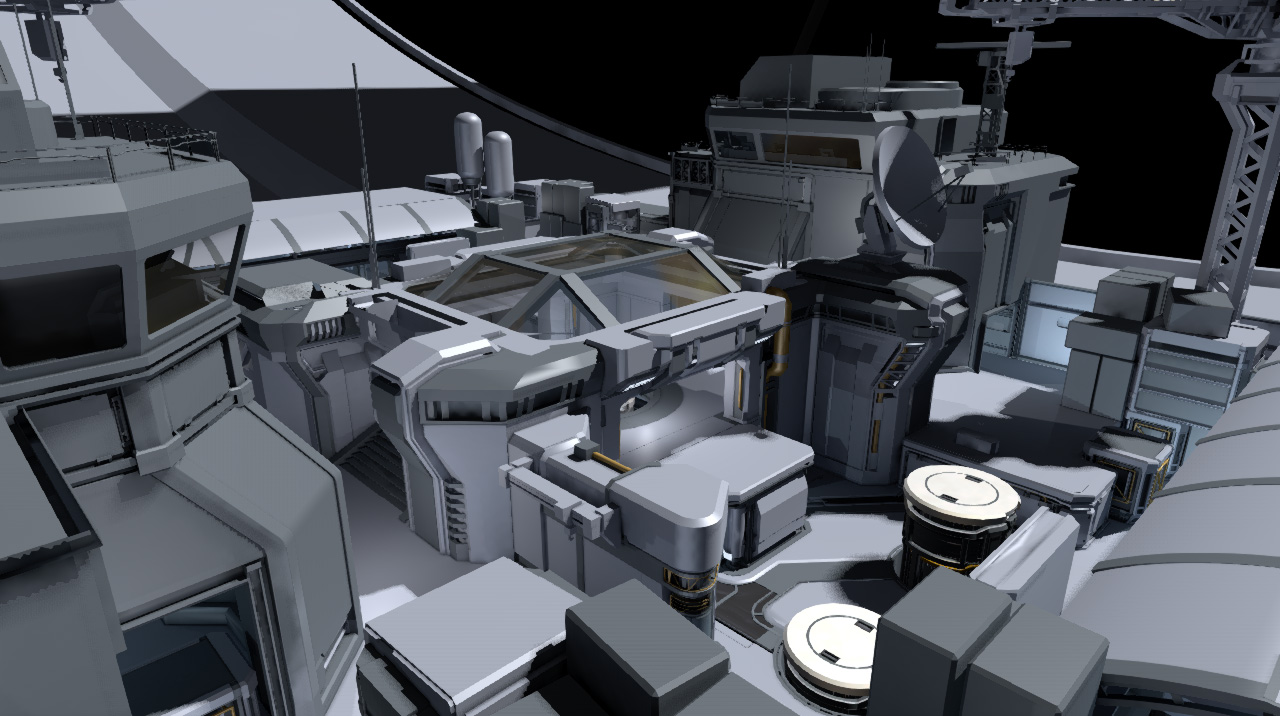 Christopher Hands
This is a screenshot of our early massout, you can see how we changed the look of the Observation buildings on the sides, replaced all of the crates, and removed the ceilings from the Warehouses in the final version. I would call this Torque version 0.5, and the map we're finally releasing is Torque 3.0, since it went through a few design and art passes throughout the years. Almost everything in this screenshot was rebuilt by Dan Phillips, Greg Cox, and myself.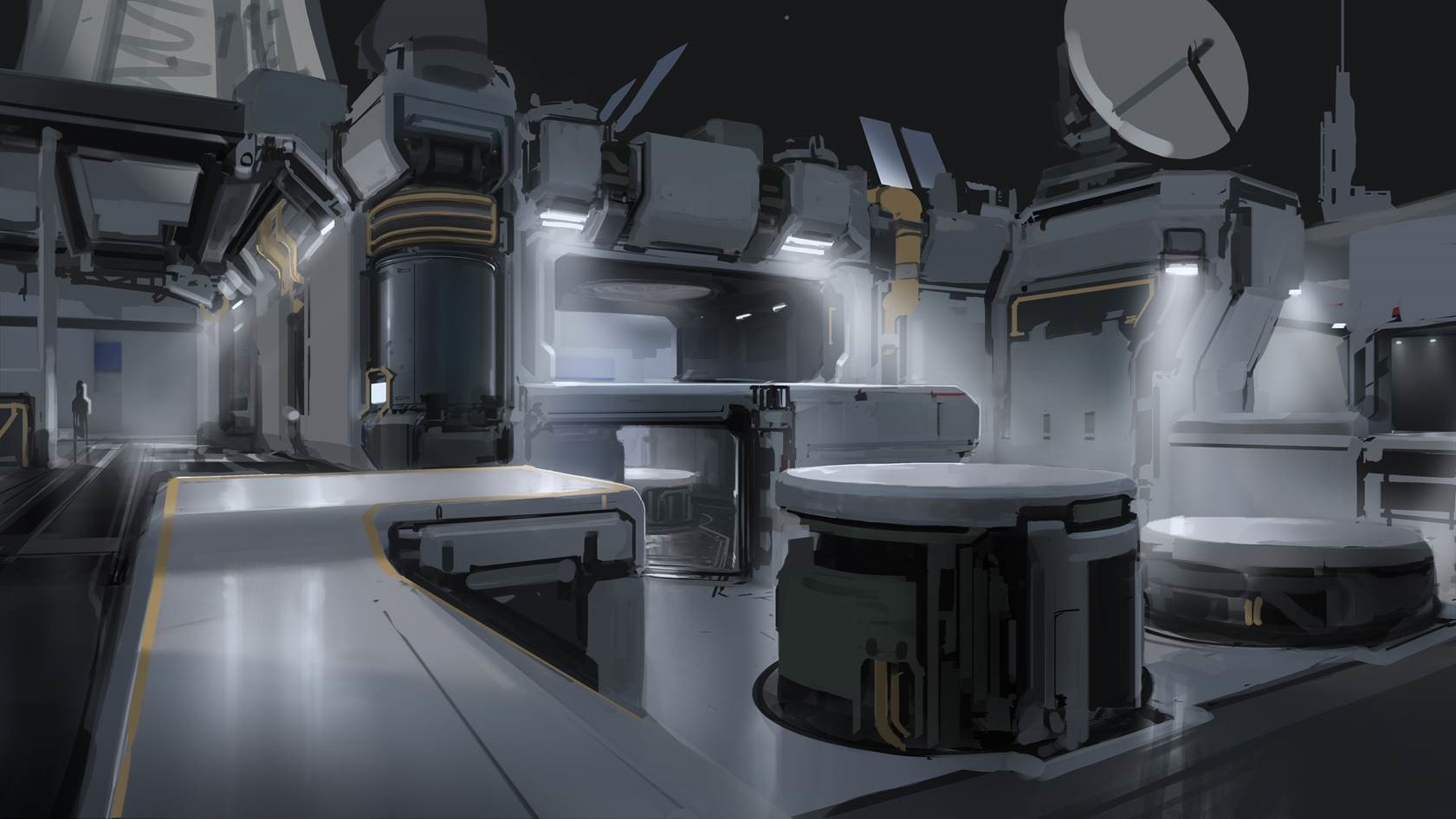 Justin Oaksford
This is a shot in the middle of the painting process - one of the goals here in the concept is to establish lighting and material qualities. We're trying to make sure that light planes are framed against dark ones (such as the piston tops being framed against dark backgrounds) - and figuring out atmosphere so that player silhouettes will be clearly readable. In film, this is called "staging" and "layout"- the way that the environment can be used to frame and present the subjects, in this case - other players!
Lastly, before we move on, here's the first official screenshot from the map: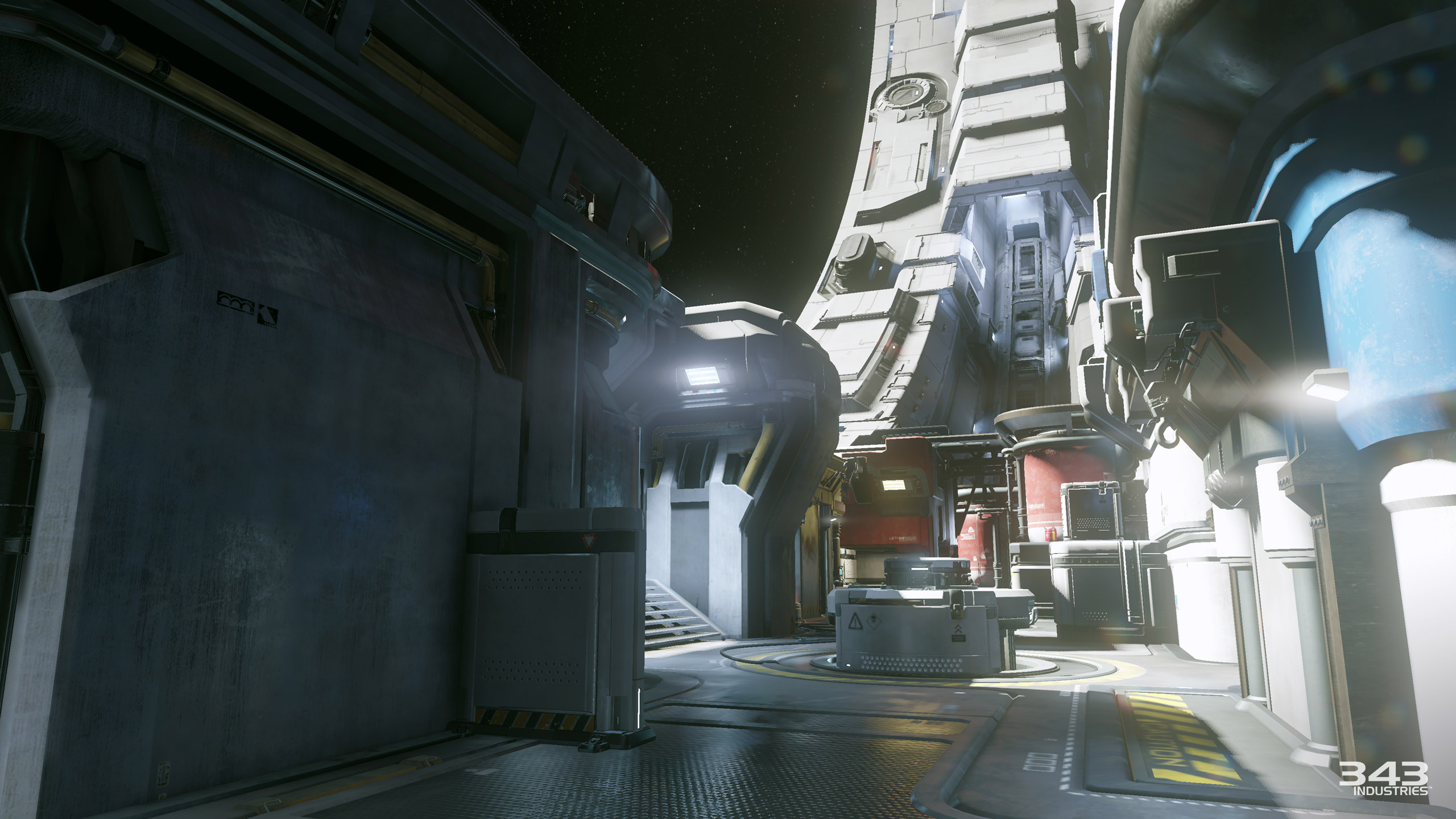 REQ Reveal (Continued!)
Next, we'll take a look at the latest REQ Reveal graphic, light up a few new ones, and zoom in on a few.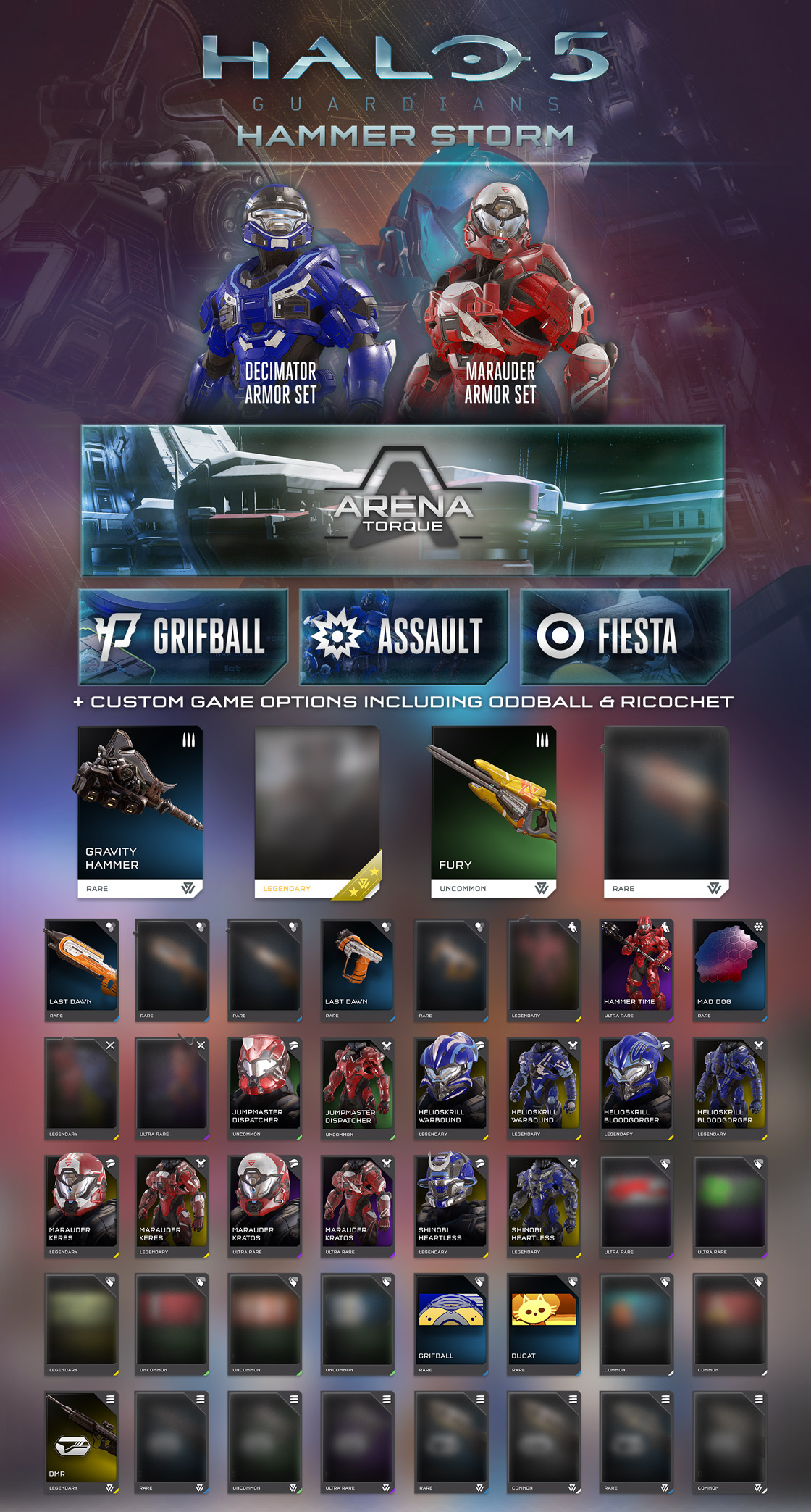 If you like what you see, here's a closer look at some of the new REQs we've lit up today:
Marauder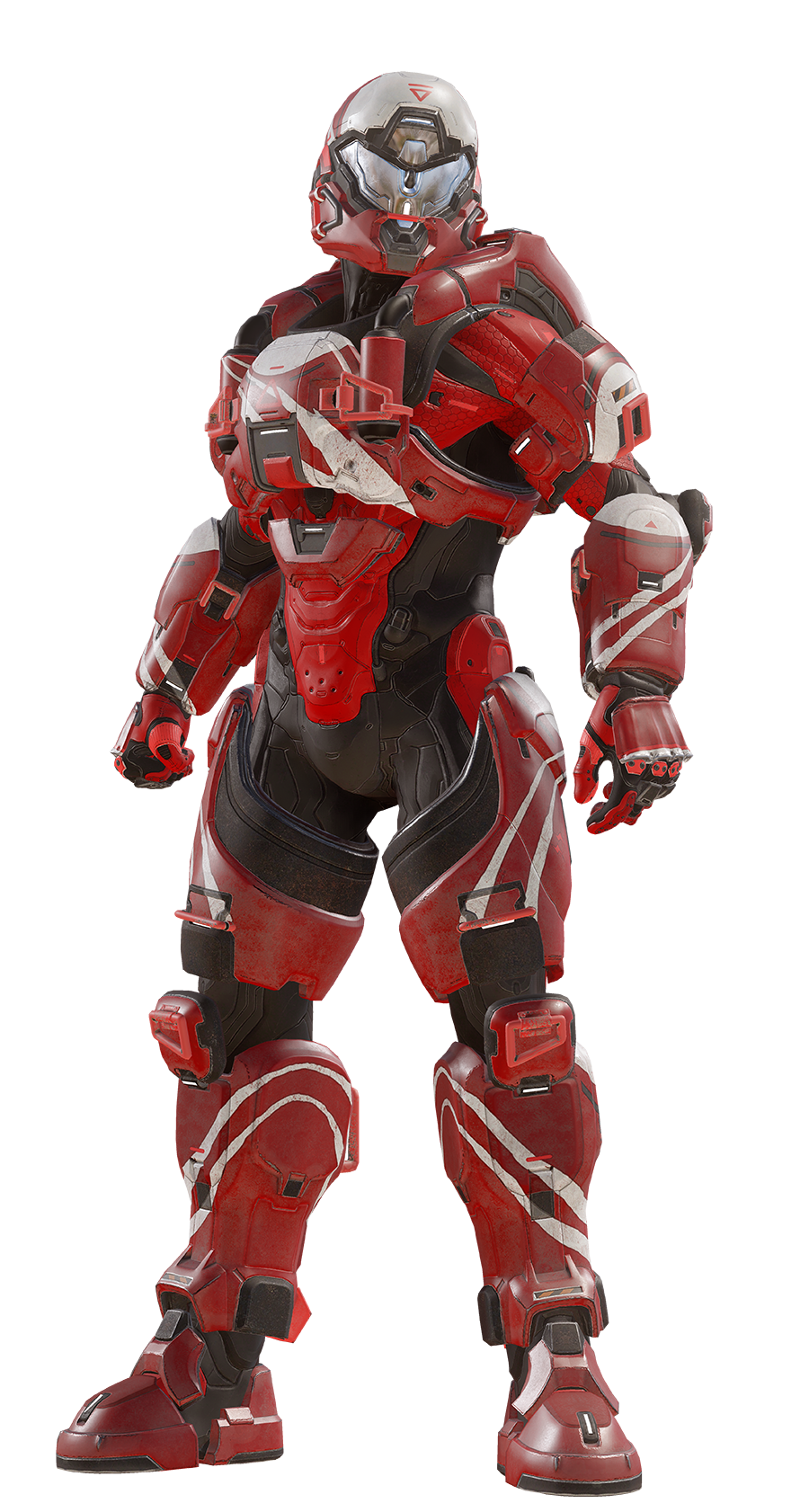 Decimator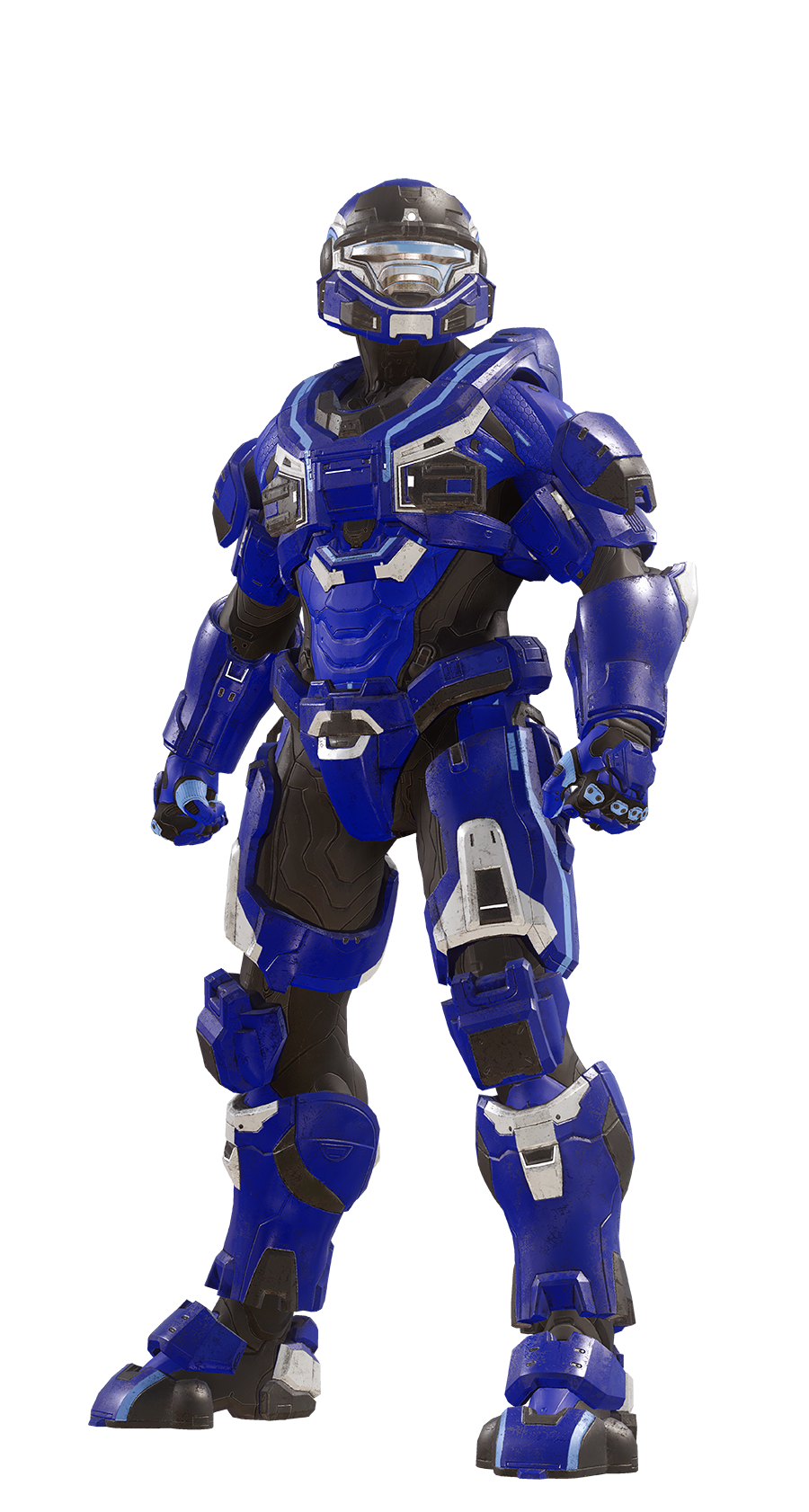 Helioskrill Warbound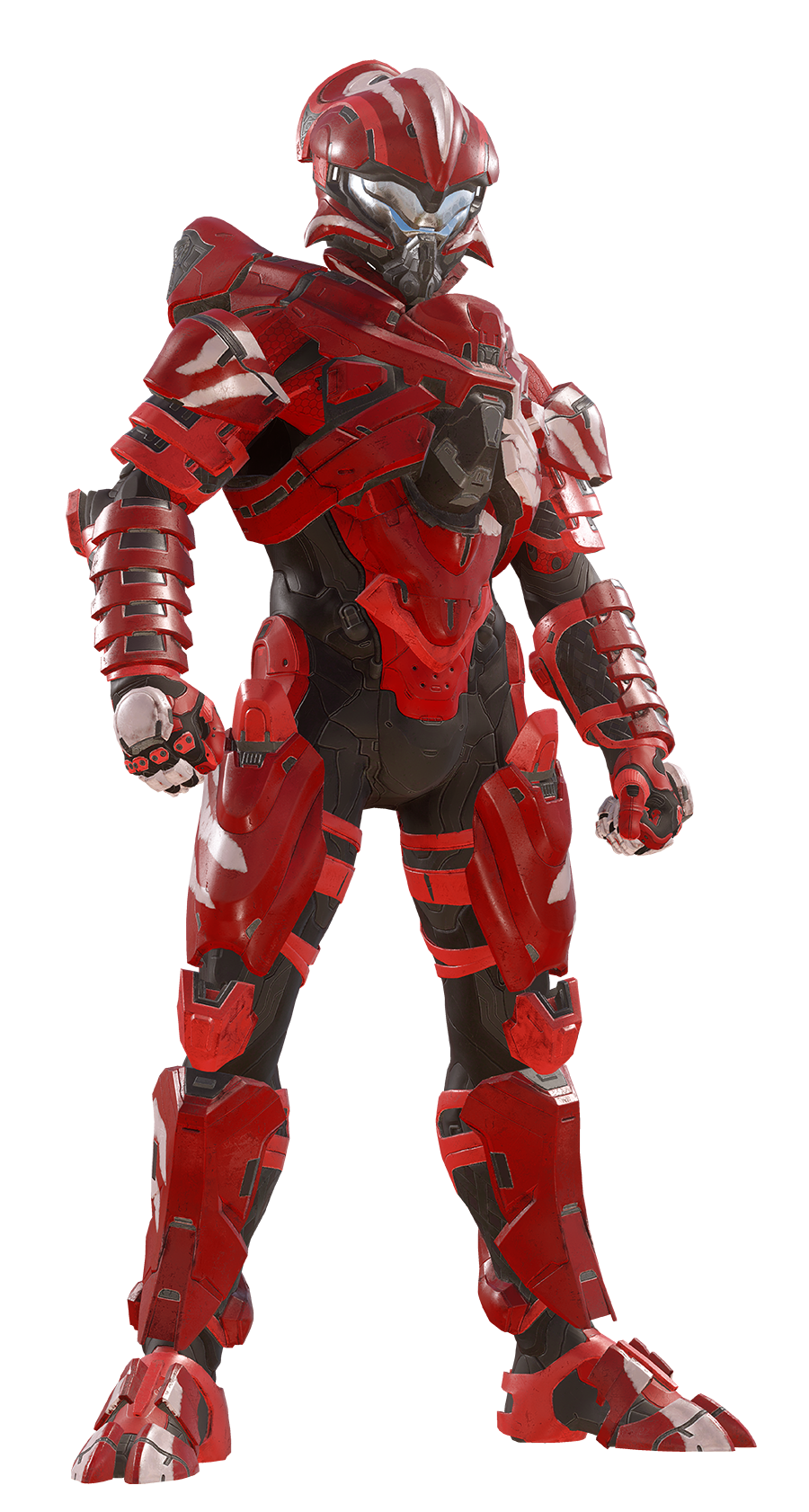 Helioskrill Bloodgorger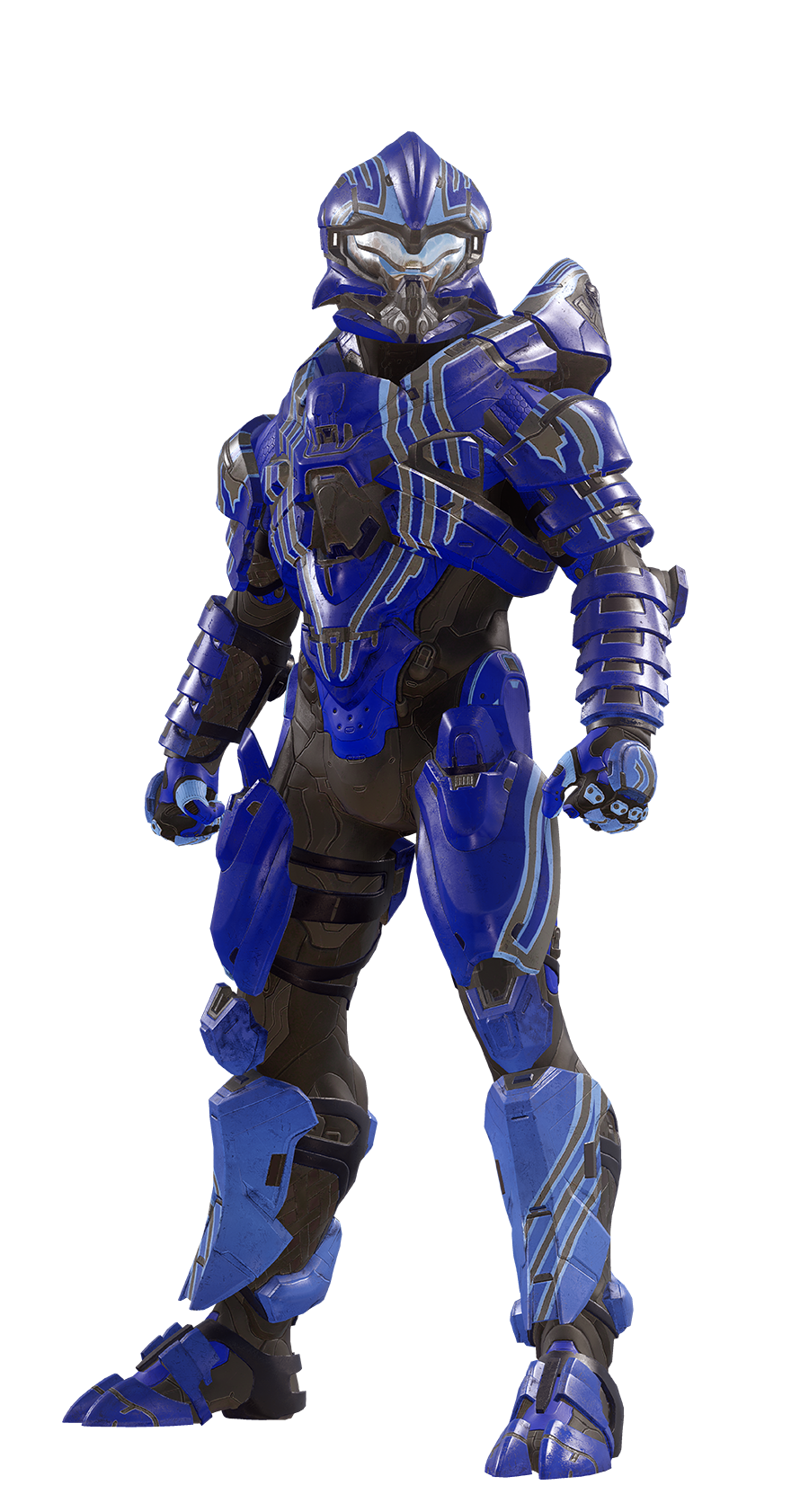 Jumpmaster Dispatcher
Shinobi Heartless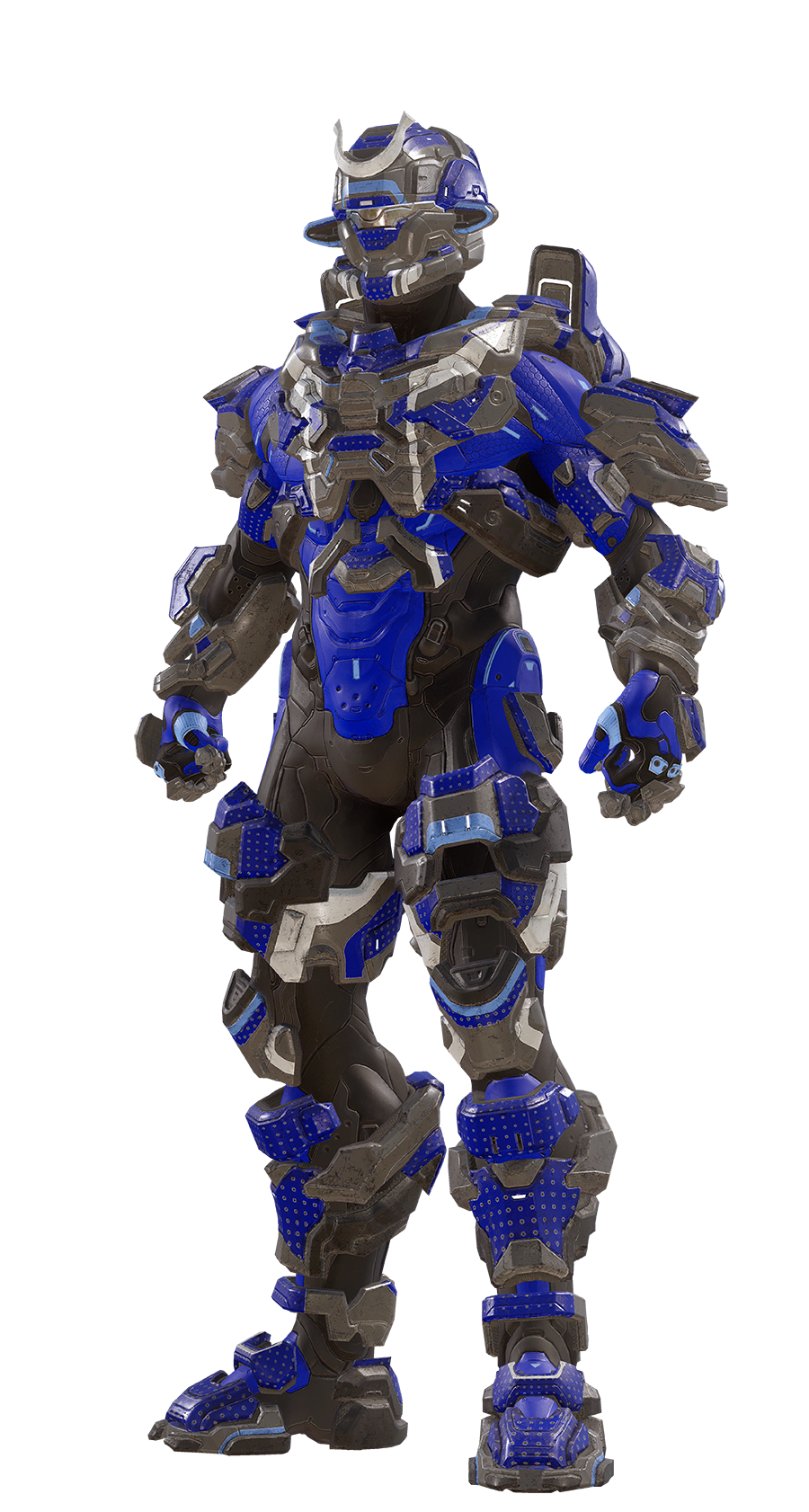 Fury

Last Dawn Assault Rifle Skin

Last Dawn Magnum Skin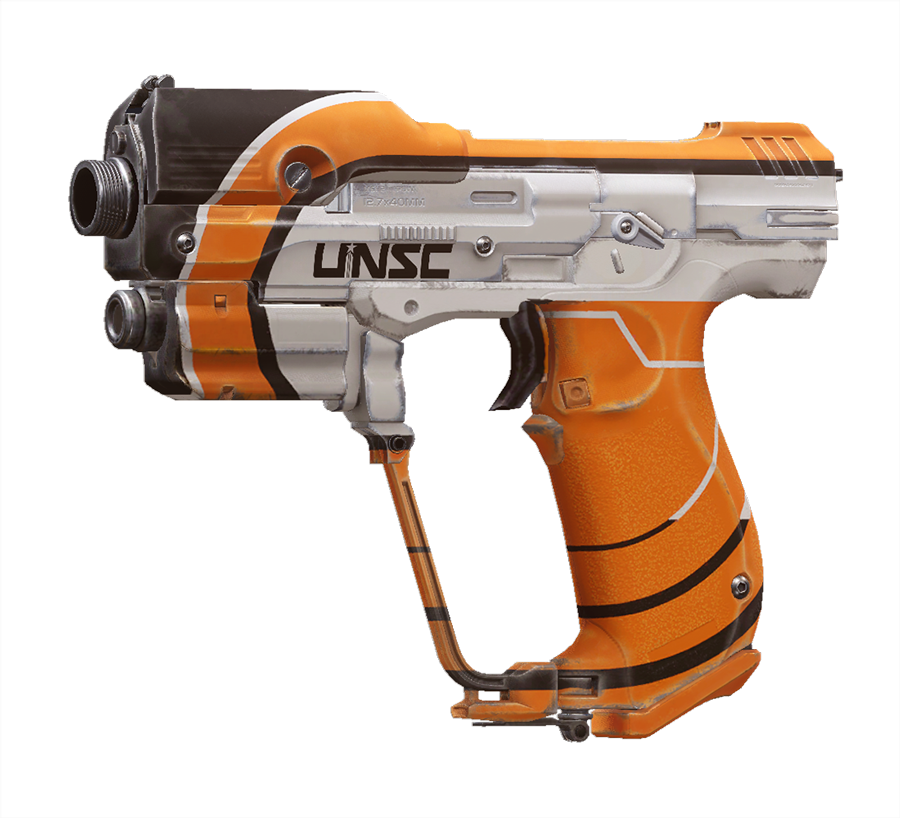 Grifball Beckons
We're not pulling the curtain back on Grifball entirely just yet, as we've got a few things planned for next week, but until then, here's the first official screenshot from Halo 5 Grifball: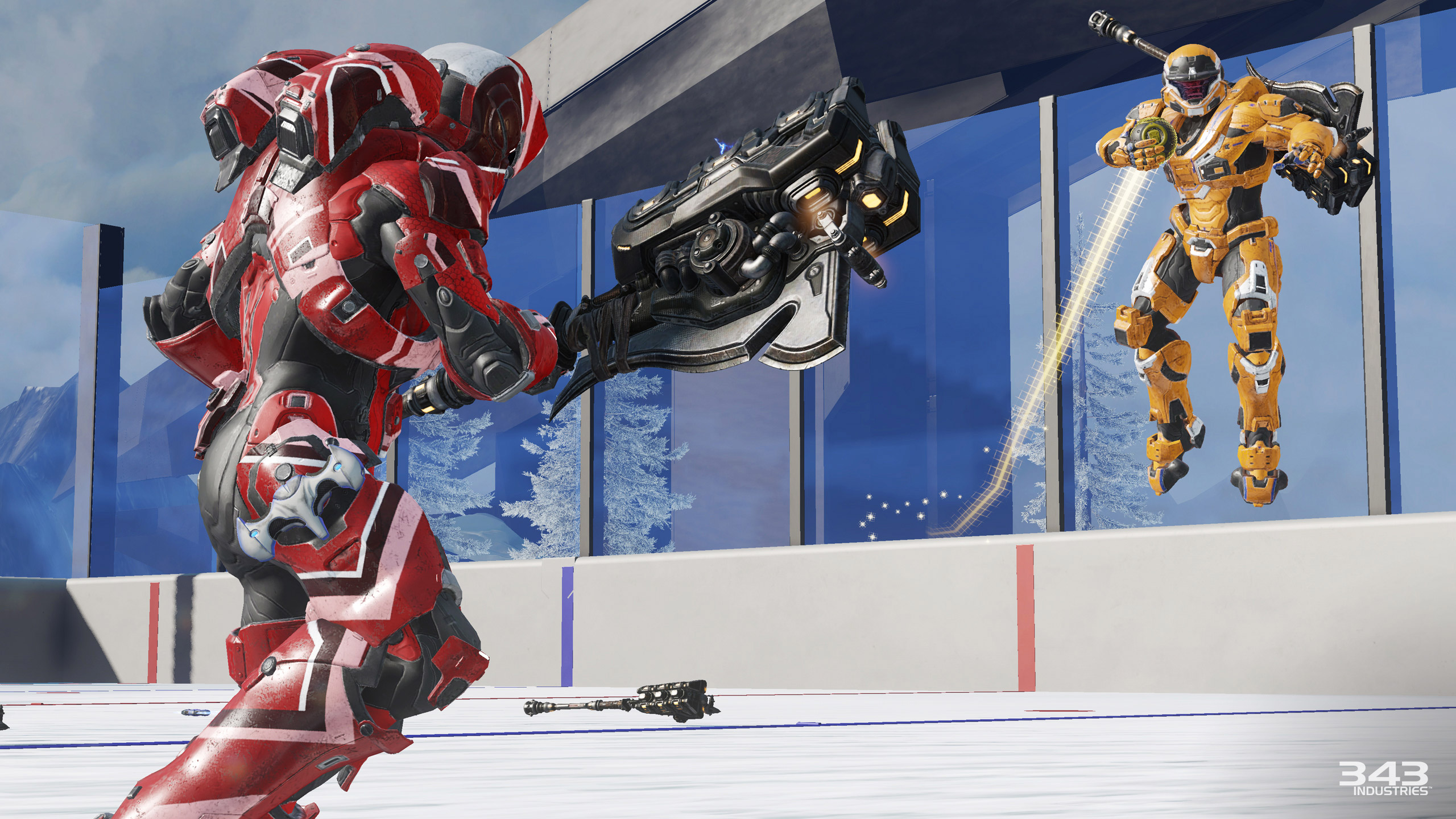 The Hammer Storm update has way more inside, too. Not just new game types, content, weapons, and more, but also sandbox updates, new Forge goodness, UI improvements, and more tweaks. Oh, and before I forget, I grabbed the UI team to clear up any confusion about colors (which we started to discuss last week) - specifically the new color possibilities. Here's a quick bit from Kevin McGinnis.
Kevin McGinnis, UI Art Lead
With the emblem Harmony colors of the old system, there were 33 primary colors with 7 harmonies per primary color, making around 700 color possibilities - but with only around 230 options. With the new system, we added 5 hues for each of the 12 colors in our spectrum for Primary, Secondary and Tertiary for a total of 60 colors but with over 216,000 options.
With armors there are over 2000 more color combinations the players can create.
We'll be detailing every last bit of the Hammer Storm update next week, through our live stream as well as the official Hammer Storm landing page and patch notes.
Community Spotlight

We can barely keep up with the community Forge awesomeness. Just this week, we launched the The343Favorites gamertag, which has begun to bookmark some of our favorite community creations – keep an eye on the File Share for a neat collection of curated maps and game types. It's also worth noting that this tag wasn't made in place of additional community playlists or a File Browser feature (which is in the works, as previously mentioned), but rather another tool we can use to help you find fun stuff.
Let's jump into a few noteworthy maps:
Twice Forsaken V4
by SecretSchnitzel
http://www.forgehub.com/maps/twice-forsaken.1073/
Twice Forsaken is an asymmetrical map based on the design Imminent by Pwnytar and sic from Halo CE 1.5. It consists of 4 towers around the map, a central bridge, and a series of teleporters linking various sections. It was stylized in the aesthetic theme of Halo CE's Two Betrayals mission. The map is set up for Slayer and Strongholds.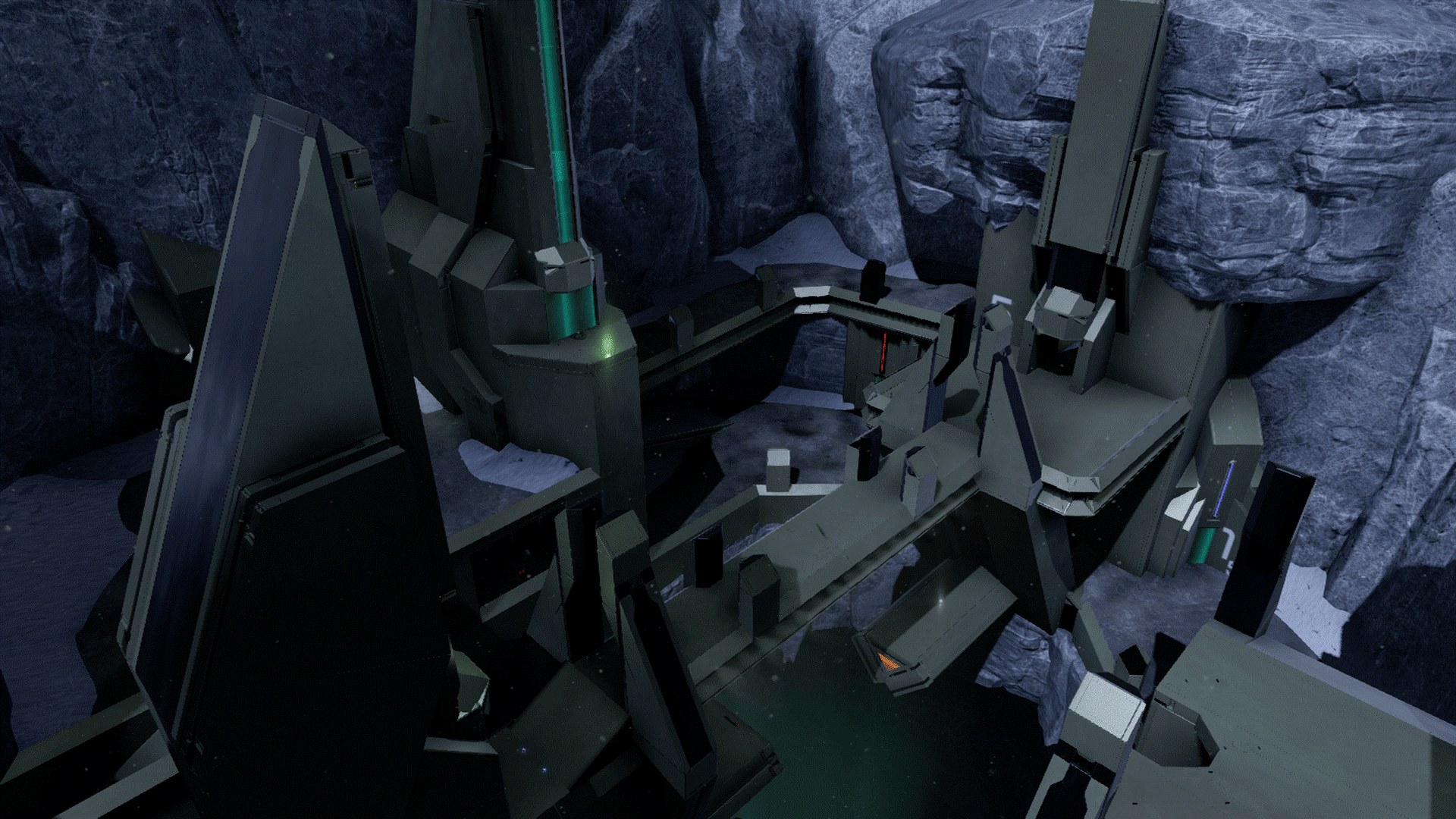 Halo 3 Warthog Run (mini-game)
by xXBarthXx
http://www.forgehub.com/maps/installation-04b.1694/
You may notice this map is very similar to the Warthog run on the last level of Halo 3; however, it has been modified to fit into Halo 5's multiplayer!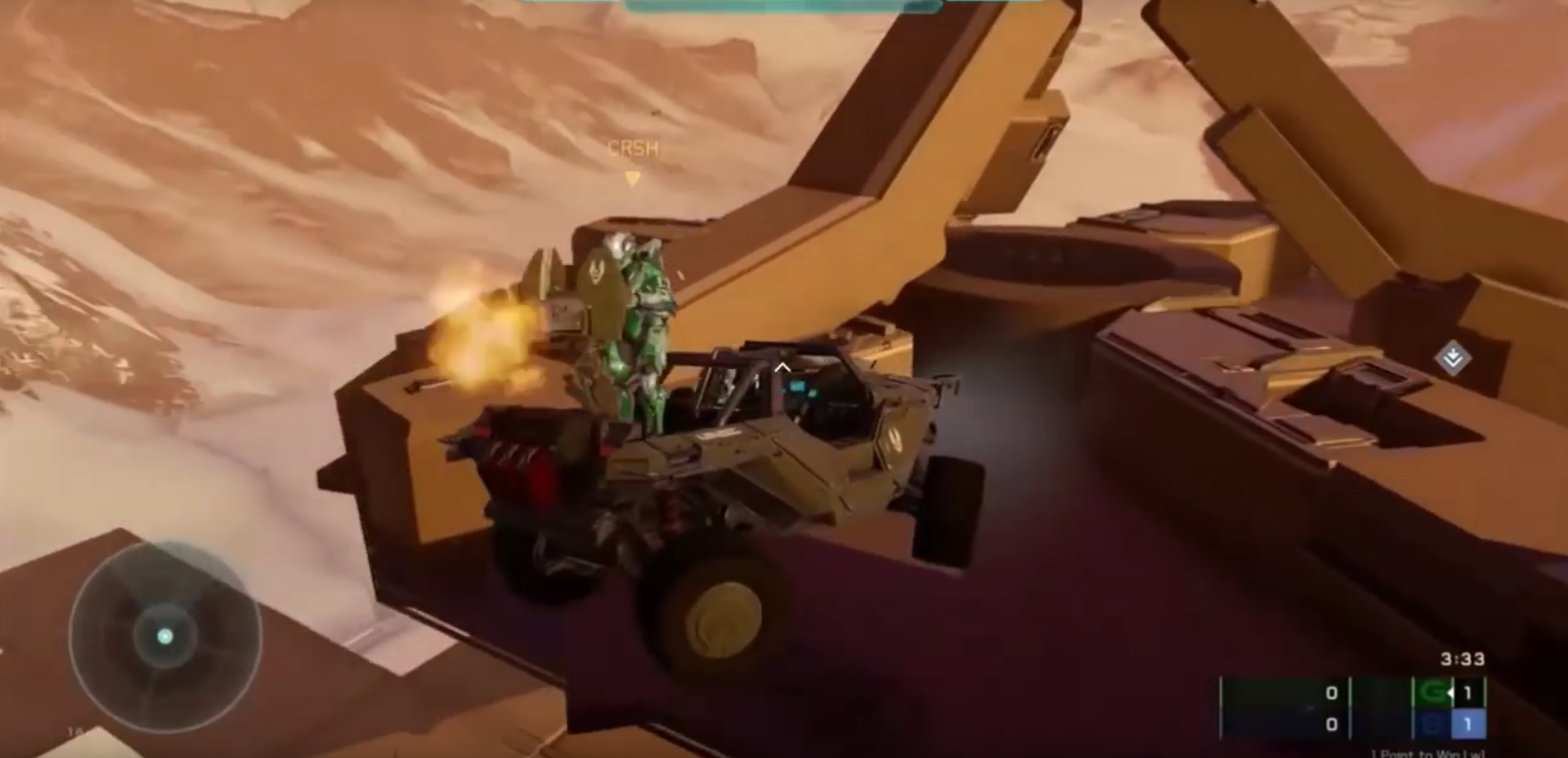 Andy's Dorm Room
by o CUJ0 o
http://www.forgehub.com/maps/andys-dorm-v2.980/
Ever wanted to pretend you were the size of a toy no more than 6 inches high? Ever wanted to see what it would be like to play Halo 5 in just that scenario?! Download my new (work in progress) map called ANDY'S DORM!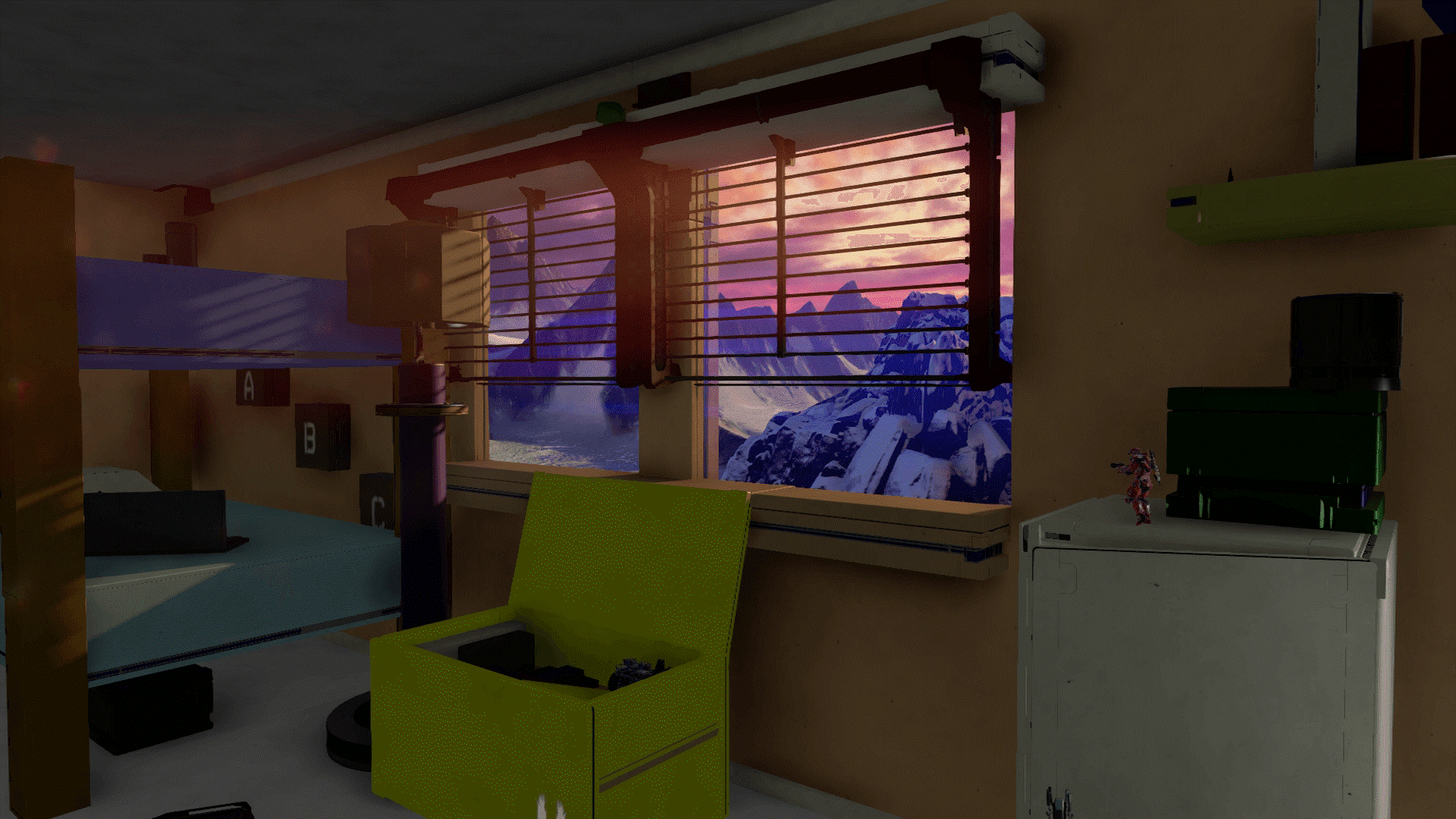 We also need to give one more shoutout to Reaper, which we mentioned last week, but with a busted YouTube link. Here's the right one!
Play of the Week

Our favorite play this week comes from CorrosiveDrop4, who shows off their vehicle mastery quite well in this clip.
That'll do for this week. We do hope you'll join us for the North American Regionals at the Halo World Championship Tour: Columbus this weekend on Twitch.tv/Halo. To get up to speed, you can check out a preview from Simms, and also a fantastic write up from TrashCan54.
We'll also see you on Tuesday for the Hammer Storm stream (once again, 3 p.m. PST on Twitch.tv/Halo).
See you then!
Bravo