Happy Turkey Day return, Halo friends and family. Today we've got a quick catch-up on some of the latest news and notes from around the community. It's a bit of a light touch today, but there's certainly still some key points to ponder, so let's get to it.
SETTINGS, SON

Over the past week, the team has been reviewing feedback regarding the HaloWC Oddball Preview playlist, and just today, the 2018 Halo World Championship Preview playlist launched, providing a practice ground for those looking to prepare for Halo's biggest event. The playlist currently includes the Fall 2017 Season settings, maps, and modes, and we're also working closely with HCS pro players to continue testing Oddball settings and maps, with the aim of including the mode in the upcoming million-dollar tournament. For more information, check out 343's Josh Menke's most recent post HERE.
As an added note, the team has also been keeping an eye on your feedback regarding weapon tuning, in particular the Battle Rifle, and continues to work behind the scenes to test further fine-tuning tweaks based on sandbox intent and community feedback.
HOT SHOTTY

Back by popular demand, Shotty Snipers makes a return to Halo 5's playlist rotation, ready for eager cappers and campers to go full brain-blain in delight. As a yummy bonus, Shotty Snipers will also offer double XP rewards all weekend long, so make sure you get in there to get shooty and shotty on head and body.
COMMUNITY PLAYDATE
On Tuesday, Dec 5, from 1-2 p.m. PT, we'll be hopping into the Shotty Snipers playlist in Halo 5 for a Community Playdate. With winter fast approaching, it's the perfect time to try and nab yourself a cool new skin to look hot for the holiday season. As always, anyone who matches up with our official squad of usually-343-emblemed Spartans during the appointed timeframe will earn the 343 Ice Unicorn weapon skin – win or lose. That being said, if I'm playing in this playlist, you better win – I'd be more effective with the Sniper if they let me throw it at people instead of shooting with it. If you lose to me, you should probably feel terrible about yourself, just saying.
SNAKES ALIVE

The final entry in our latest HCS weapon skin salvo is HCS Summer 2017 champions, Splyce. Aside from being the favorite squad of my own leading lady, Splyce boasts arguably one of the slickest looks in all of esports, their lithe and lethal logo reminding me of my favorite serpentine symbol from Halo 2 days.
The Splyce REQ Pack includes weapon skins for the Assault Rifle and Magnum, as well as an emblem for use in Halo 5. It costs $9.99 USD and will be available for a limited time in the REQ Store beginning Dec. 5. And remember, the proceeds are split with the organizations, giving fans a cool way to rep their favorite squad and directly help support their players at the same time. As Buck would say, "That's a double."
EXTRA LIFE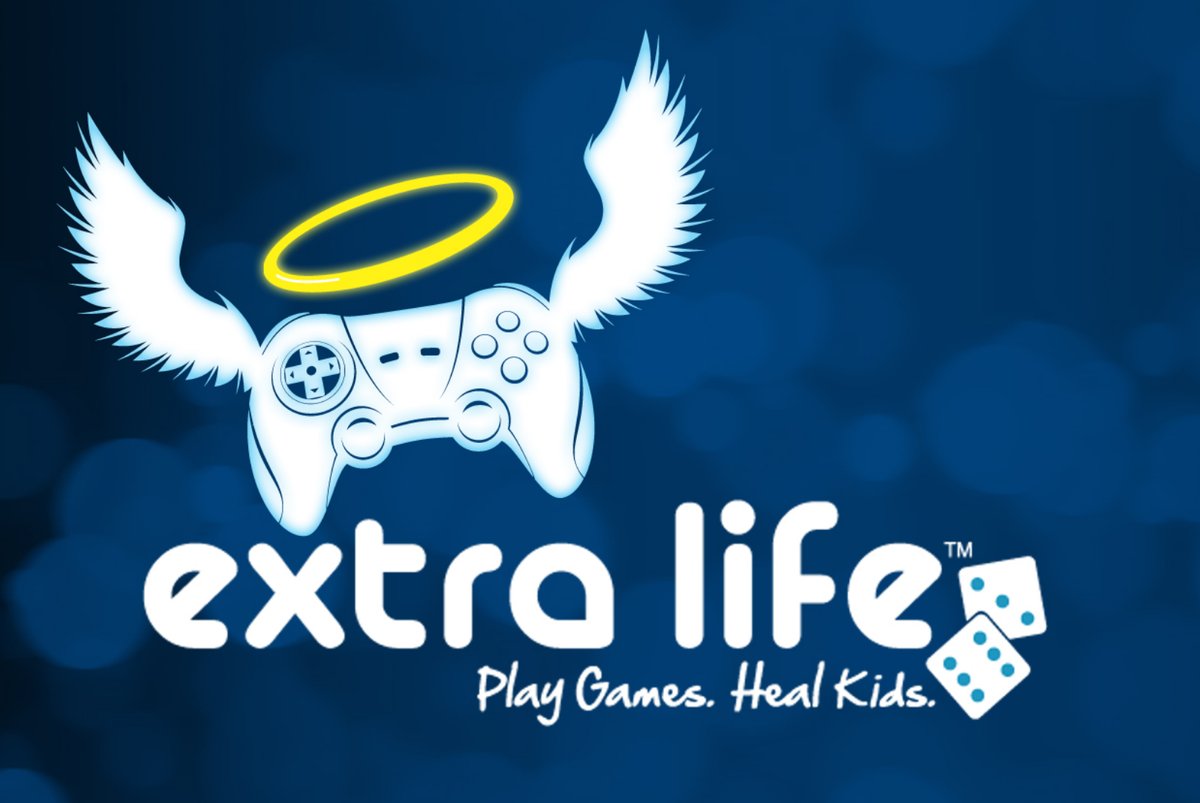 This coming Friday night (so, tomorrow), yours truly will be heading over to the Microsoft Studios campus to hop on a charity livestream with some special 343 guests. Kiki Wolfkill, Frank O'Connor, and Robert Williamson will be joining me for a couple hours of fun and frivolity to benefit the amazing folks over at Extra Life. Join us at Mixer.com/ExtraLife from 8-9pm PT and midnight-1am PT, where we'll be playing Halo, making fun of each other, and giving away codes for Halo 5, Halo Wars 2, MCC, and REQ goodies – and all for a great cause, to boot. See you then!
WHERE
WHEN
Friday night (and Saturday morning, technically), Dec. 1
8:00pm – 9:00pm: Kiki Wolfkill, Jeff Easterling
12:00am – 1:00am: Frank O'Connor, Robert Williamson, Jeff Easterling
CAST YOUR VOTE!

As we've mentioned before, Halo Wars 2 has been nominated by The Game Awards for Best Strategy Game of the Year! You can cast your vote HERE, and tune in on December 7 across all major digital, gaming, and social platforms to find out who takes home the silverware in a variety of different categories.
BEYONDERLUST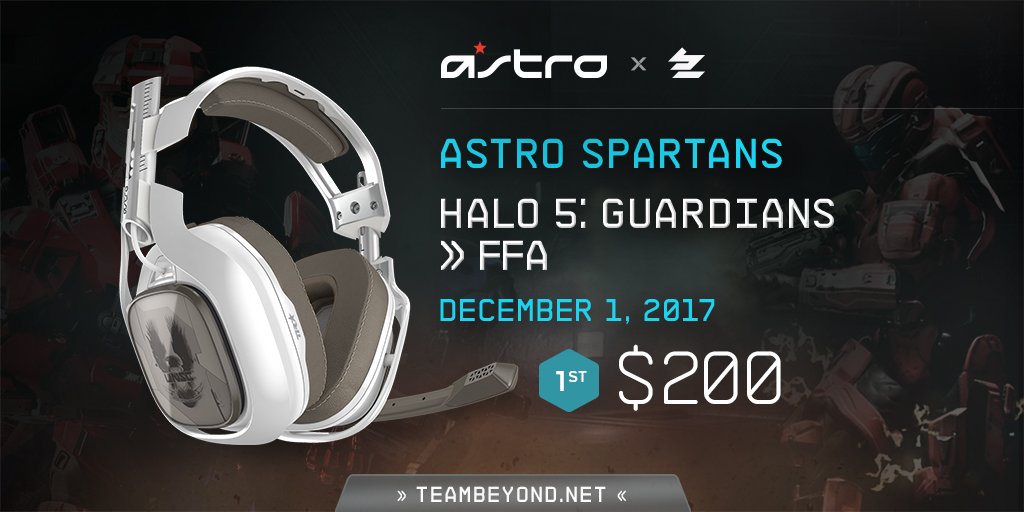 The competition-crazed cool-cats over at the Team Beyond community have their next monthly Astro-powered Halo 5 FFA tournament coming up tomorrow, Dec. 1. Entry is free and features a $200 USD top prize. Head here for more details!
COMMUNITY SPOTLIGHT
Kicking us off is CommanderMilez, who stopped by r/halo with a collection of his awesome artwork. It's an epic and unique comic book style that fits Halo perfectly. Check out the full collection HERE.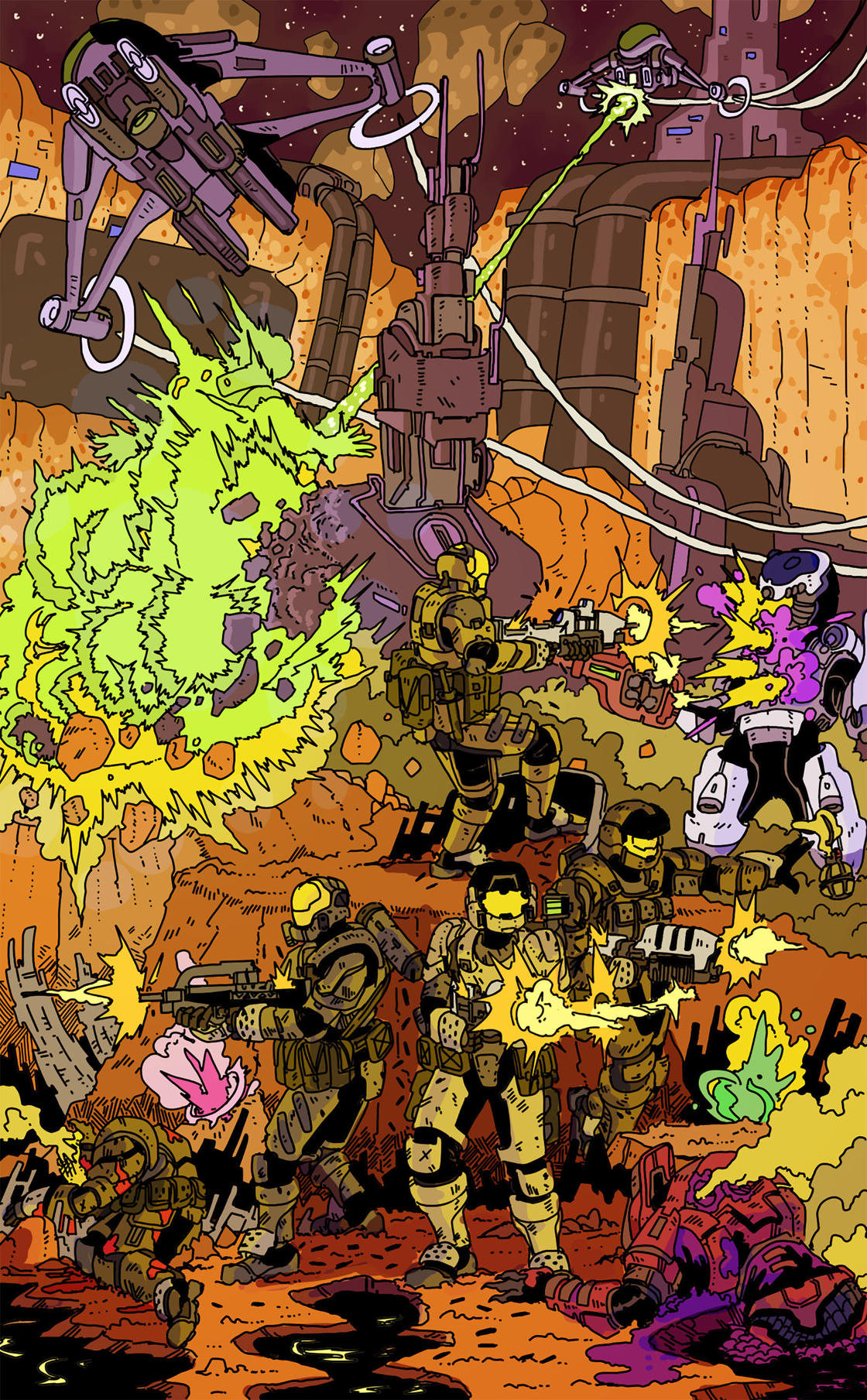 Erickyboo posted a really awesome piece of MS Paint artwork that I'm particularly partial to, because Banshee.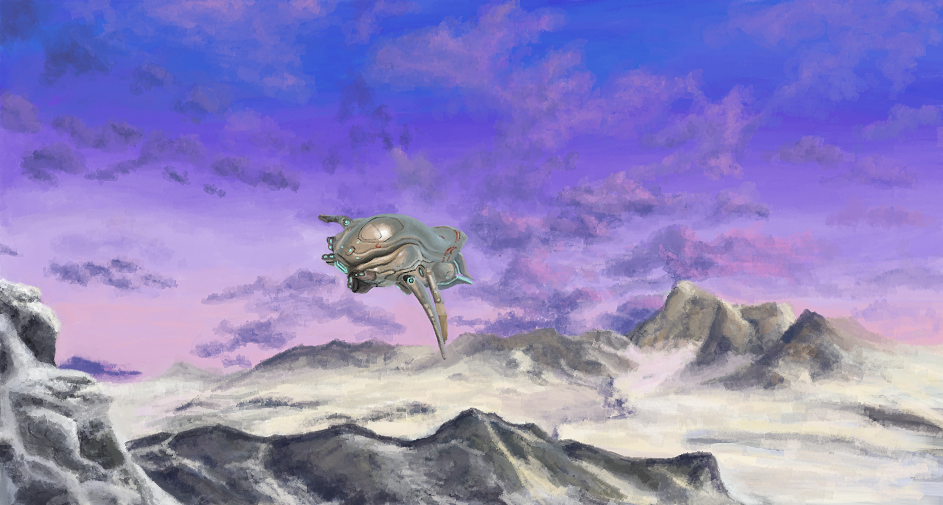 YouTuber DEZCO put together a really slick Halo 5 montage that you should definitely check out. So, go do it!
Speaking of awesome montages, check out SkanDog: Infinity, a Halo 5 Montage by iFear.
And now, for no particular reason at all, a Halo machinima music video rendition of Don't Stop Me Now by Queen, courtesy of Teriyaki Huki.
#HALOHOTSHOTS
PLAY OF THE WEEK
Well-known Halo cosplayer SpacemeatTheCosplay provides our latest POTW with an epic Infection round pound.
Also, special shout out to Mason "Neighbor" Cobb and Vartan "Killer V" Karakashyan for winning our recent internal Halo: Combat Evolved 2v2 studio tournament, besting Bravo and Dersky in the Finals on OG Xboxes and CRT screens. It was glorious.
That will do it for us this week. Hope you all have a great weekend!
Until next time… Live well, play Halo, and don't forget to relax and get some fresh air once in a while.
<3