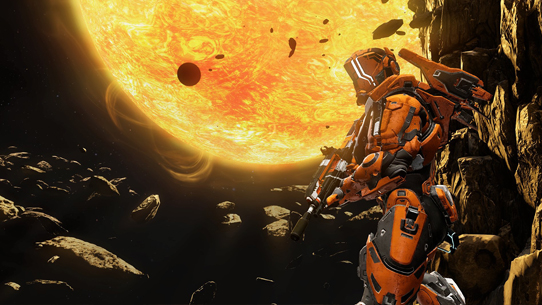 It's summer in the Seattle area, which means that (for the most part) the clouds are parting, the temperatures are rising, and the consumption of Molly Moon's ice cream is increasing. That, and you can more often than not find many 343 denizens cloistered around windows and outside eating areas, absorbing Sol's life-giving rays and reinvigorating our Vitamin D interactions. Plus there's the whole getting to play in this fantastic universe we all love thing. That's pretty awesome, too.
This week we've got a nice selection of items on tap for your reading recreation, from sweet little news nuggets and game experience updates to haphazard hints related to some Glorious Gaming Get-together coming up next week. G-III I think it's called or something?
Either way, let's chat.
E-THREE
"It's the mooost wonderful tiiime of the yeeear…" As is customary, next week kicks off the annual Electronic Entertainment Expo, where gamers of all walks and platform persuasions are blessed with news, announcements, trailers, and insta-gif on-stage memeories-in-the-making. Here's a few of the important beats to try and make sure you check out:
Sunday, June 11 |2 p.m. PT: Tune in for the Xbox E3 2017 Media Briefing for all the info on what's next for the Xbox platform, both from a hardware perspective as well as a feature and software one.
Also, for any Halo community members lucky enough to be in attendance for the Xbox FanFest on Sunday, be sure to stop by the Fan Cave and say hey to ske7ch and Bravo!
Monday – Thursday, June 12-14: The Xbox Daily: Live @ E3 show will be streaming live from E3 every day with exclusive content, special guests and more at Mixer.com/Xbox. Members of the 343 team will be stopping by during the week and will have some cool things to show and talk about that will be of particular interest to Halo Wars 2 fans. Stay tuned to @Halo on Twitter and we'll let you know exactly when we'll be on the air!
Tuesday, June 13 | 12:30 p.m. PT, World Builders panel – part of Geoff Keighley's E3 Coliseum 2017 show: Chris Hardwick hosts a keynote discussion about building worlds across entertainment mediums, with a focus on video games. Hardwick will be joined by astrophysicist Neil Degrasse Tyson, director James Gunn, Gearbox's Randy Pitchford, and 343 Industries' own Kiki Wolfkill. More details can be found here.
(XTR)A SPECIAL

Not long after E3, we move on from the Golden State (which Cleveland certainly can't seem to do) to the Lone Star State, as a carefully curated contingent of 343 staff prepare to embrace the rowdy and raucous residents of the Rooster Teeth eXpo in humid – but awesome – Austin, TX. We've got some fun things in mind that we're currently nailing down for the occasion, and are looking forward to talking about it more soon. So mark your calendars and tell Gus' Fried Chicken that Grim's comin' to visit real soon.
RADAR BLIPS

This week we've got a host of interesting pings on the ol' Motion Sensor – let's see what's on tap…
Buck Yes! – I'm steerin' this boat, so we're kicking it off with some great news in lore-land: Slated to drop in 2018, readers can look forward to a new novel by the ever-awesome Matt Forbeck – Halo: Bad Blood. I'm not allowed to tell you anything about the story itself right now, but I will tell you that it is unfortunately not a story about a Spartan Fireteam led by Taylor Swift. I know, I'm upset too. Literally unreadable.
Got Game? – The Xbox Game Pass, of which Halo 5: Guardians is part of, is now available for everyone, regardless of Xbox Live membership level. For more info, go here!
A Lighter Touch – Last week, we released a patch for Halo 5: Guardians that addressed some specific issues, including the "heavy aim" situation. For more details, check out our Patch Notes post on the Halo Waypoint forums right here.
Menke Meanderings – 343's Lead Engagement Designer Josh Menke posted his latest Matchmaking Feedback Update, which covers topics like skill-based matchmaking and FFA thoughts.
Service Dedication – Recently, a thread popped up on r/halo inquiring about the advantages of using server stored info and services in Halo 5. 343's Eduard Ostrovsky (Senior Software Engineer – Services Team) hopped in to provide a fairly robust answer that we thought more folks might like to see. Check it out for yourself here.
Patch Adams – A new patch for Halo Wars: Definitive Edition rolled out this week. The contents of the patch varies slightly depending on which platform you're on. Head here to see what was included.
HCS

The Halo Championship Pro League Summer 2017 season is in full swing on both sides of the pond, with each week so far providing its fair share of incredible action and ridiculous plays. Let's check out where the current regular season standings shake out…
NORTH AMERICA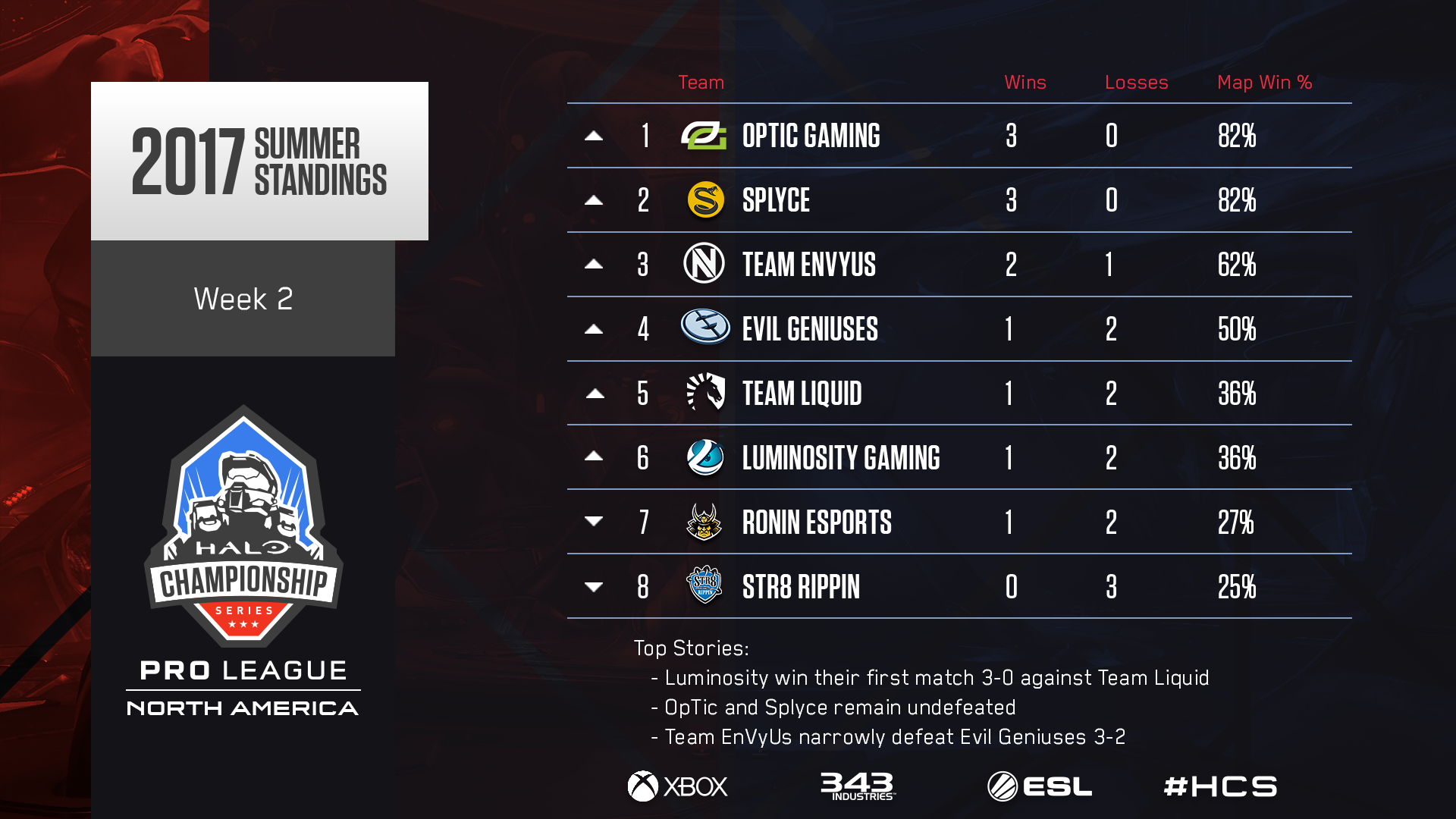 EUROPE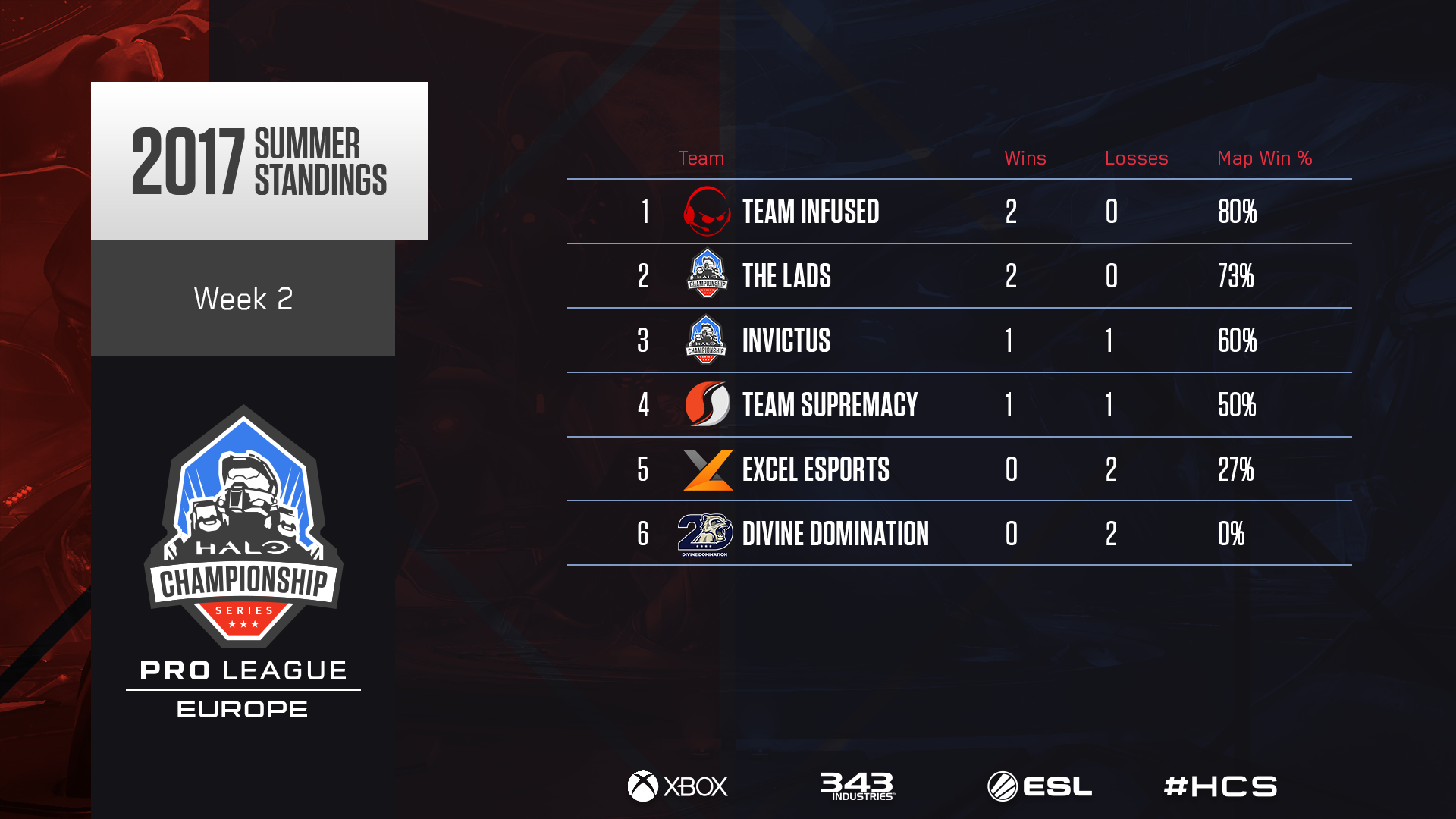 As always, for all the latest news on the HCS Pro League, follow @HCS and @ESLHalo on Twitter, and keep it locked to Halo.gg and ProLeague.com/Halo on the web. We'll have more news and announcements regarding the HCS Summer 2017 Finals at Dreamhack Atlanta as well as some other cool things on the horizon, so stay tuned!
HALO 5 PLAYLISTS
This week we see both Warzone Turbo and Triple Team take their places in the featured slots within Halo 5's matchmaking experience. Warzone Turbo's current run will be available until June 12, so make sure you jump into the fast and furious REQoning while you still can!
Also, Triple Team is pretty rad, even though I'm personally pretty terrible at it, as those who may have tuned into ske7ch's Mixer stream of our most recent Halo Community Playdate probably noticed. Of course, when all was said (and boy, were there some things said) and done, we ended up giving out another round of 343 Fire Unicorn weapon skins to adorn the MA5 Assault Rifles of 36 lucky matchmakers. I suppose at least all those deaths of mine were for a good cause, no?
MATTEL ME MORE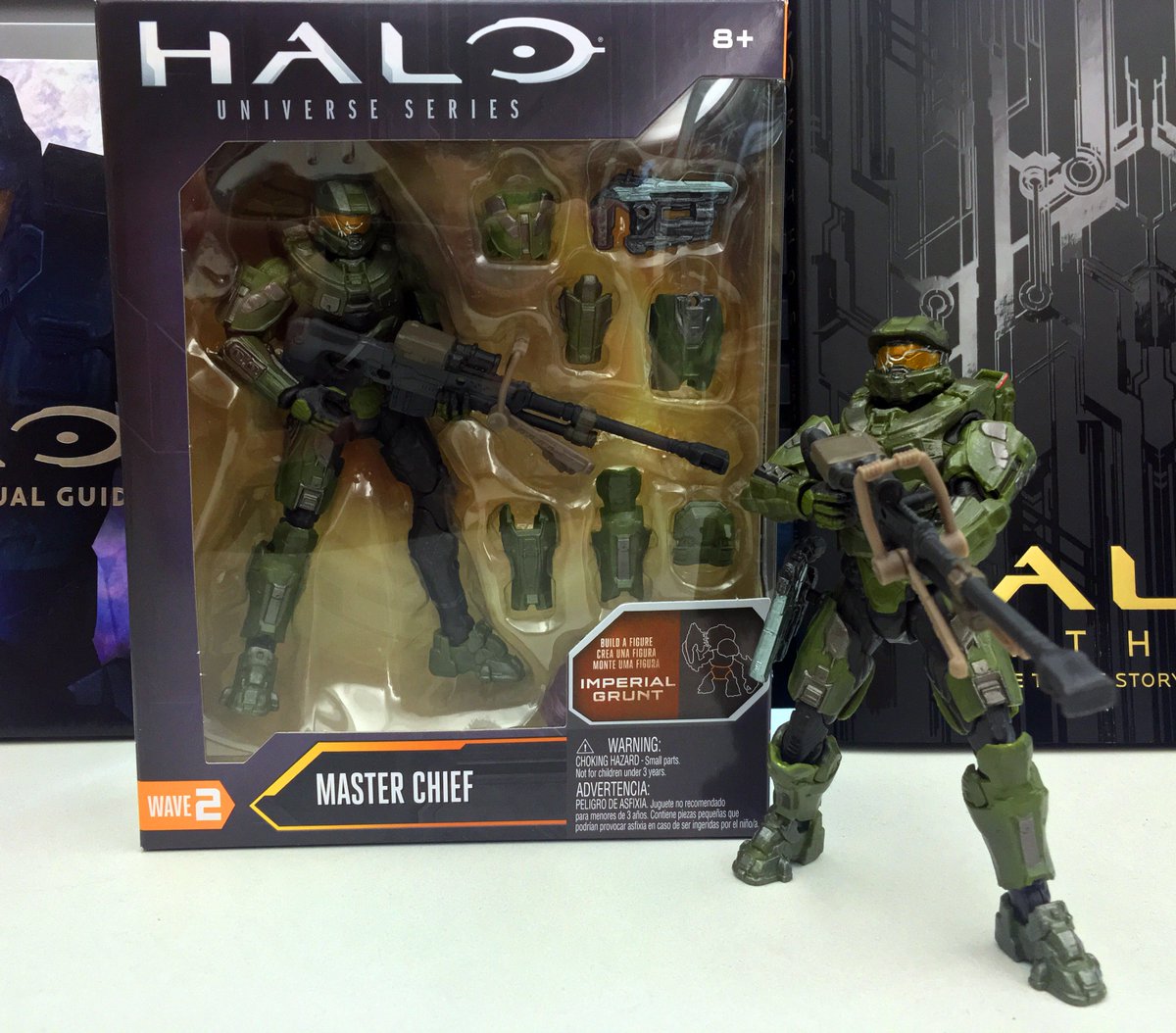 Earlier this week, @HaloGear gave a glimpse at a hot-off-the-presses battle-damaged Master Chief figure from Wave 2 of Mattel's awesome 6" figure line. The full line – which includes the ridiculously badass Jerome-092 and Atriox figures – hits store shelves beginning July 1, so make sure you empty their shelves and fill up your own. Now we can finally reenact Chief and Locke's epic Meridian melee!
REMEMBER REACH
Also, speaking of Halo gear, don't forget to get your order in for the Reach-themed Halo Legendary Crate from our friends at Loot Crate. Sales end June 15 at 9pm PST, so don't let this one fall off your radar.
WAYPOINT LEADERBOARDS

Another sweet addition we rolled out recently was the addition of Halo 5 Leaderboards on Halo Waypoint.The Halo 5 Waypoint Leaderboards highlight the top 250 players from each ranked playlist in Halo 5 based off their Competitive Skill Rating (CSR), with players needing to obtain a CSR of 1800 or higher to qualify for a leaderboard.
Players have the ability to view the current season as well as previous seasons, and can use the handy dandy "Find Me" button which will take them to their placement on the leaderboard. Although, for some reason I'm pretty sure it's not working, since that particular option isn't available to me in any playlist. Gotta be a bug.
At any rate, check it out and see what you've got to shoot for!
COMMUNITY SPOTLIGHT
As always, the Halo community has provided a deluge of slick content for us to parse through and attempt to highlight. Trust us, this would be way easier if you all weren't so damn talented! Actually, speaking of trying to make things easier, we recently put out the call to budding screenshotters to send along your epic in-game portrayals to @ske7ch, @unyshek, and yours truly (@GrimBrotherOne) and make sure to tag your screenshot tweet with #HaloHotShots so that we can more easily search out your awesome submissions.
With that out of the way, here's a few shots that caught our fancy this week, though remember that there are always way, way more that we love than we have room to feature, so always keep your creativity coming!
SCREENCAP-TAINS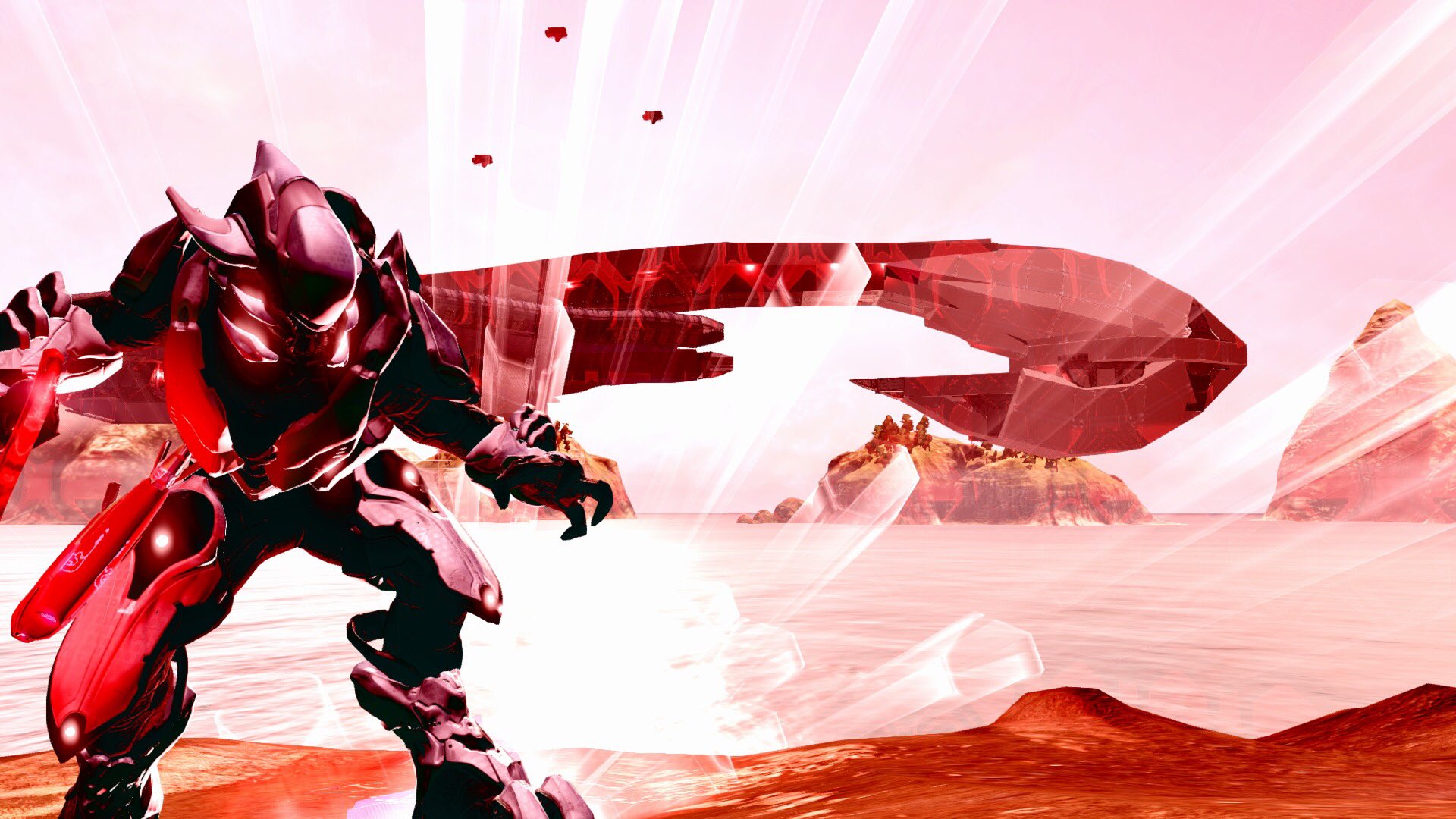 Admiral DeViper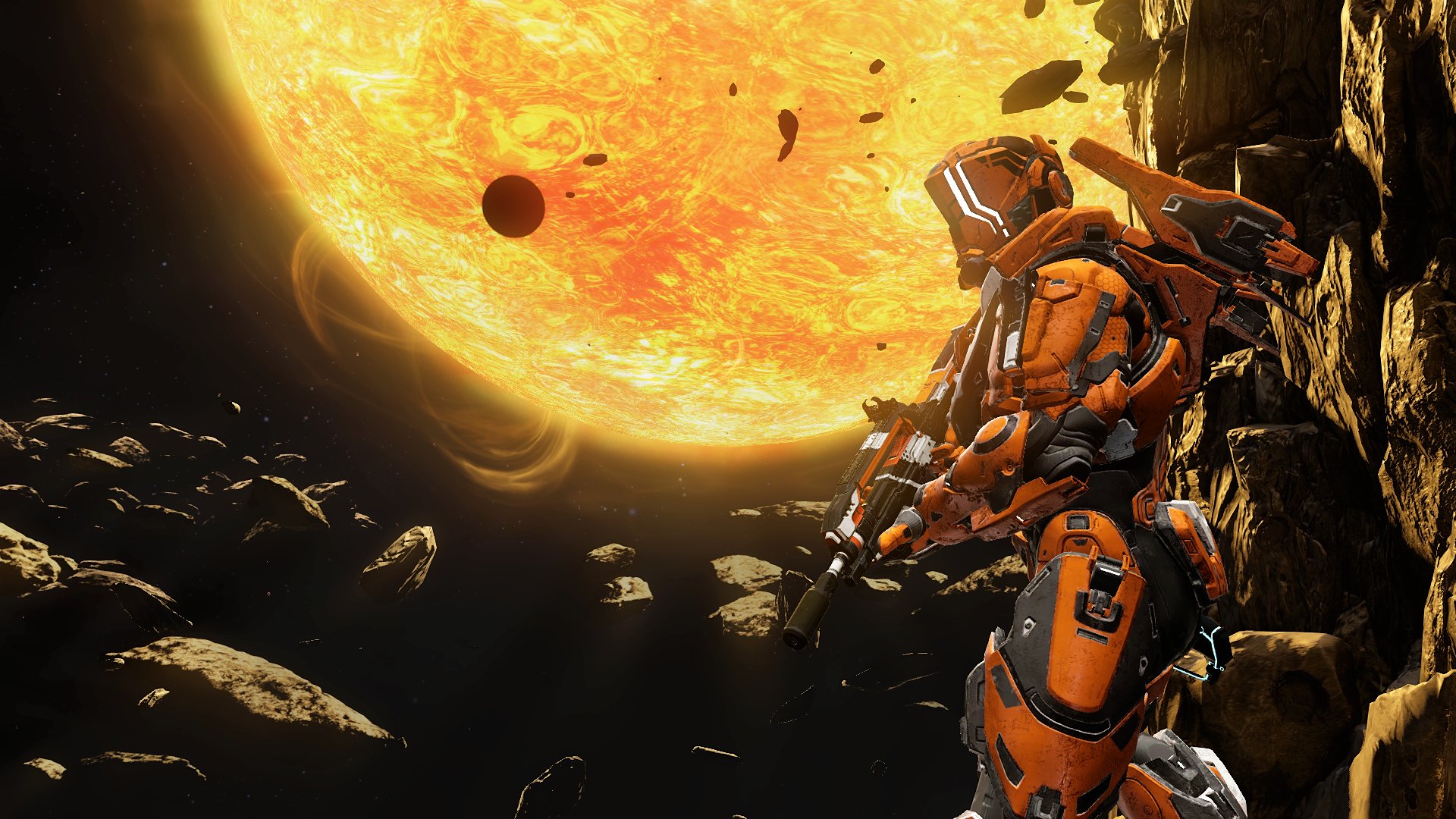 @jameslyle96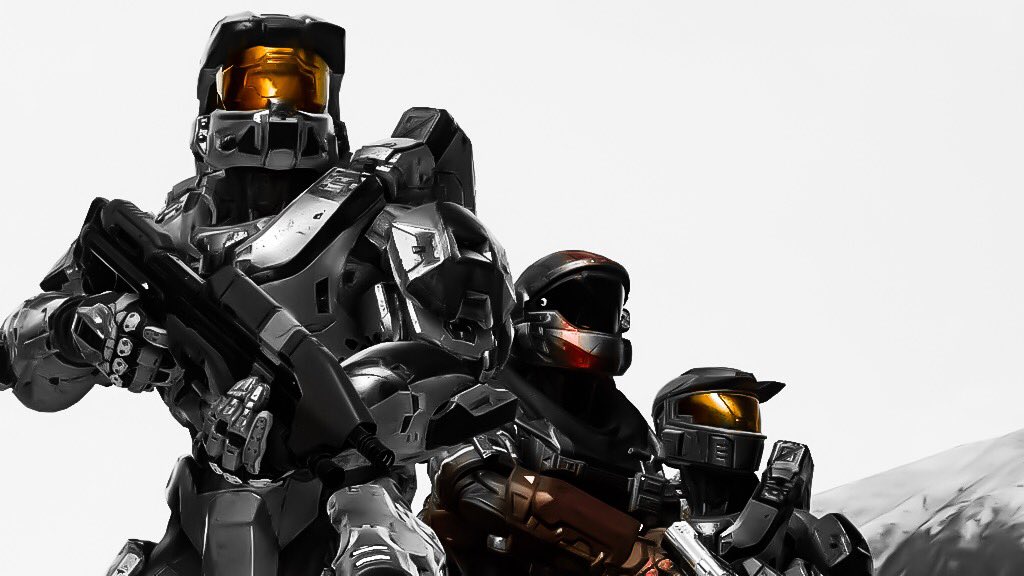 @ThatGuyReflex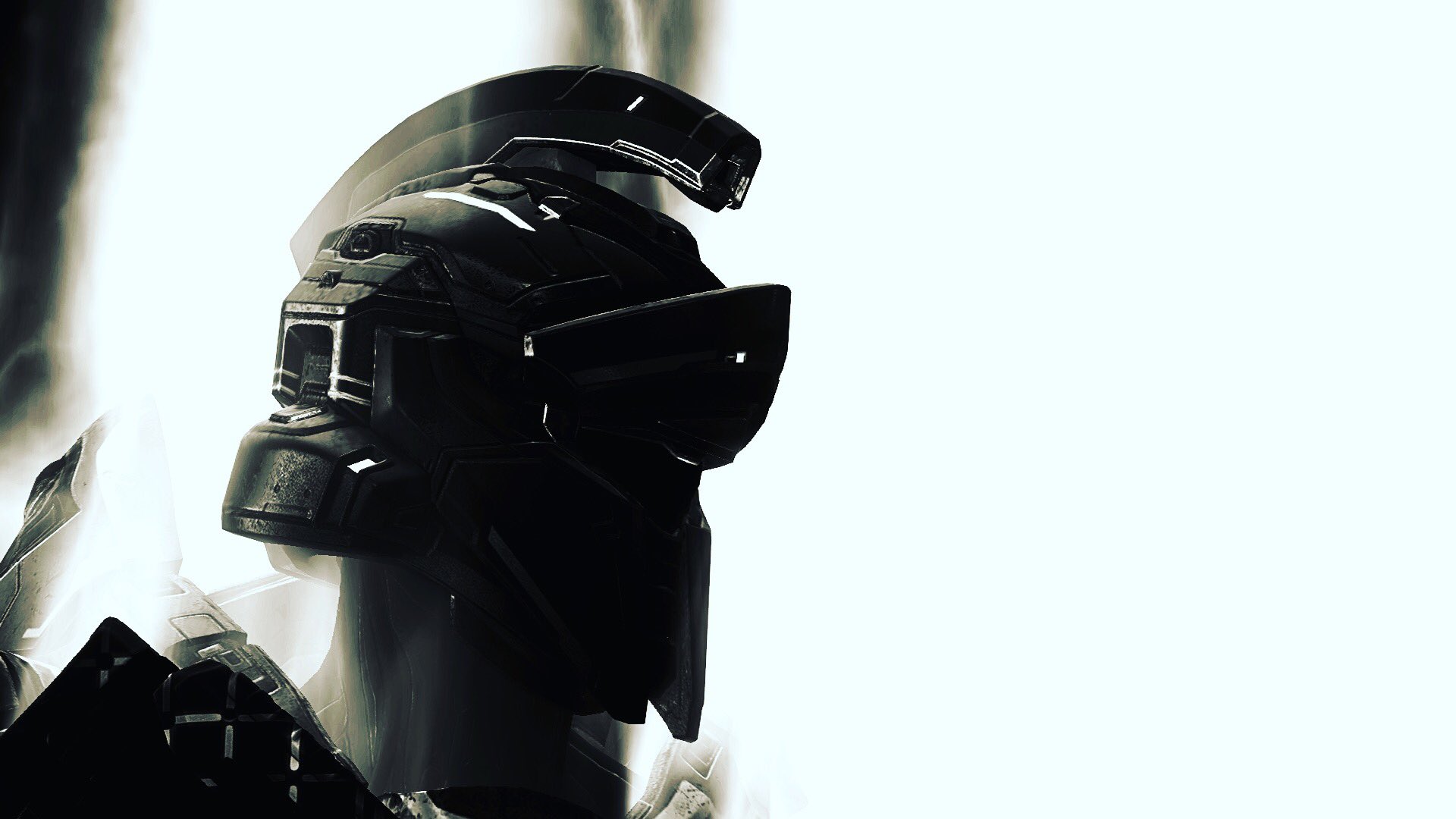 @Detoxization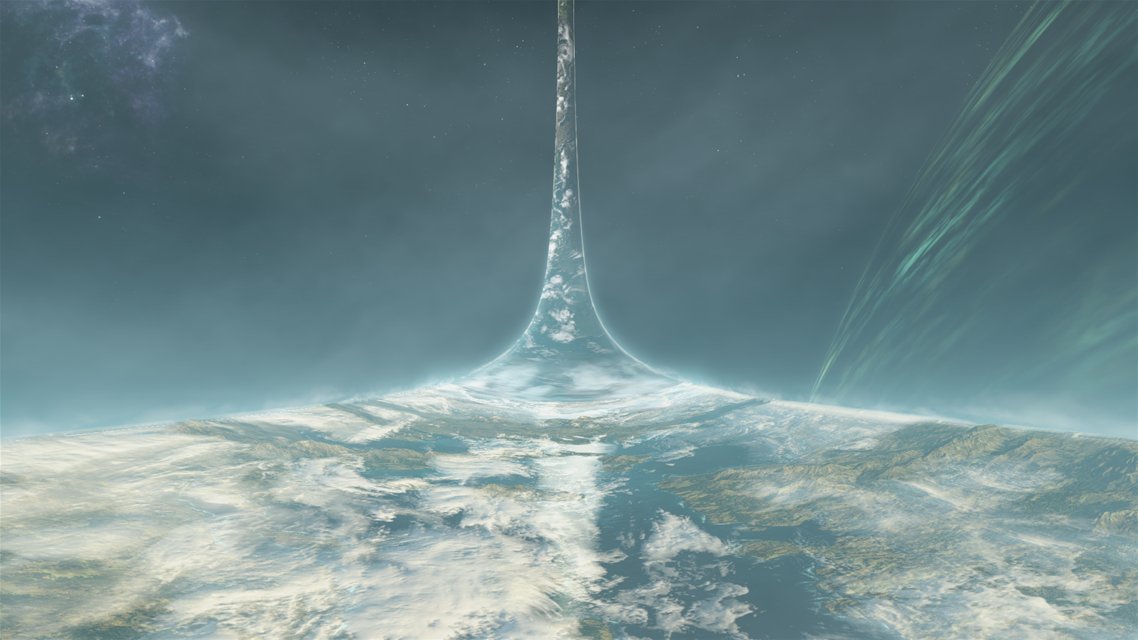 @FireGhost90
VIDMASTERS
The fine folks over at Breaking the Clutch have been hosting a pretty rad1v1 Tournament for Halo Wars 2. Check out their Group A and Group B semifinals below!
Group A
Group B
MASTER BUILDERS
Also, on another more Seattle-local community front, local Halo hero Spartacat of Ultimate Halo heritage is helping head up a pretty cool E3 2017 Xbox Media Briefing watch party at the U-Village Microsoft Store in Seattle, WA this Sunday. They'll have food and drinks, and will be giving away some sweet Xbox prizes and consoles while also hosting a few tournaments during the evening. You can find all the official full event info here. If you're in the neighborhood, hit it up!
PLAY OF THE WEEK
It's as incredible as it is embeddable. You've got to see the next-level strats employed by Reddit user Ozqo during some MCC Halo 3 Infection. Just, wow: https://streamable.com/s/5qmow/rbyel
And with that, we draw to a close. Thanks, as always, for taking a few minutes to hang out with us on these pages. Looking forward to talking more next week!
Until next time… Live well, play Halo, and be nice to someone you don't like this week.