Greetings, good citizens! Welcome back to another round of the Halo Community Update. You'll notice we've begun moving out a bit from our typically-weekly cadence, a trend you'll likely see continue for the foreseeable future in order to line up more realistically with news output. That being said, we're planning some cool new types of content to deliver this year to give a fresh spotlight to not only things happening in - and being created by - the community, but also give you a new inside look into the studio itself and the process by which a big brand like Halo is both created and curated. One such example is the new lore-themed stream you'll learn more about below, the first instance of which debuted just yesterday. So make sure you keep your eyes peeled for some new content types coming from around these parts very soon; who knows, maybe some of you will end up being part of it!
With that, let's get on to this edition's news at hand. We've got some neat things to cover, including Halo World Championship info, new books on the shelf, cool community creations, and a bit more. Read on!
Competitive Natures

The HaloWC 2018 season got under way in official capacities this past weekend with the first online 2k tournaments taking place in conjunction with GameBattles.com. Highlights included Splyce's revamped roster taking the first 2k blood from Ambush in the finals – a tournament that saw defending World Champs OpTic Gaming place third overall. In Europe, it was Vexed.eBuyer who made their mark first, while Overhaul Esports, Solid Gaming, and Shock the World took Australia/New Zealand, South America, and Mexico, respectively.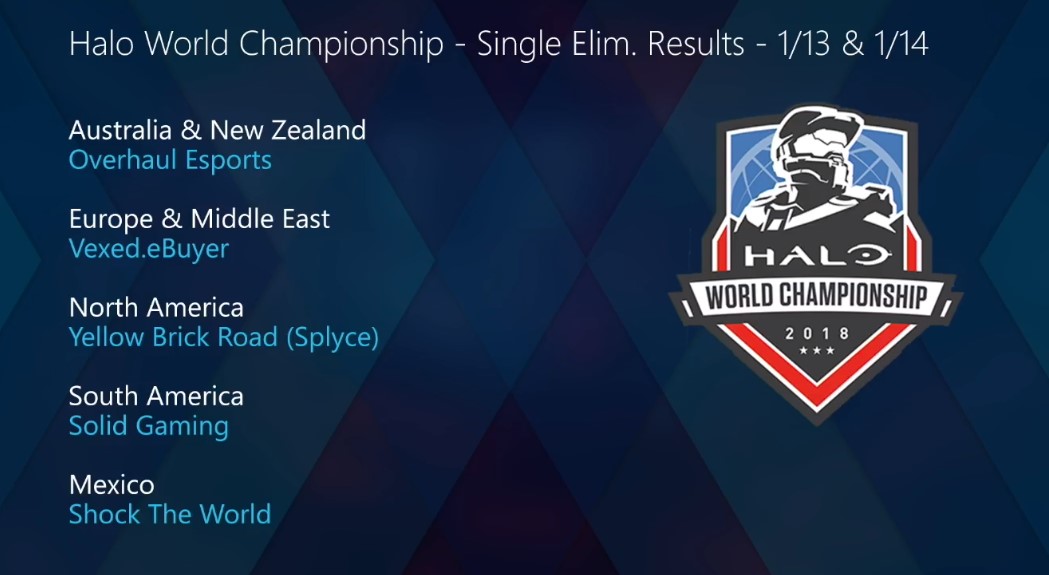 Also, don't forget that registration is open and Team Passes are going quickly for the Orlando, London, and Sydney rounds of the HaloWC 2018 season - make sure you follow the links given here for all the info on who you can be involved, whether it's competing or spectating.
One last quick note, we're aware there have been a few impassioned opinions passed along regarding Oddball settings for HaloWC 2018. For folks who are interested, we've provided an update on the Waypoint forums to keep everyone in the know regarding next steps.
Free Forallin'

Speaking of awesome World Championship action, for all you lone wolves out there, don't forget that registration for the Halo 5 FFA Qualifier Series at your local Microsoft Store is now open! For more information and to sign up to compete, head to smash.gg/mrshalo. The first tournament on January 28, so get to it!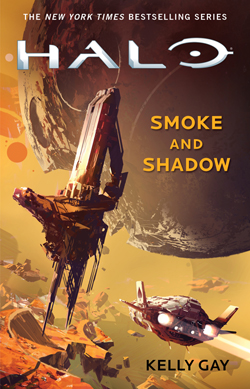 Where there's smoke...
This week, the previously digital-only novella Halo: Smoke and Shadow hit store shelves in official print capacity, letting fans have a tangible way to have Kelly Gay's brilliant star-spanning tale sit upon their physical shelves. In case you aren't aware of what it's about, here's the skinny:
Find. Claim. Profit. In a post-war galaxy littered with scrap, it's the salvager's motto. And with a fast ship and a lust for adventure, Rion Forge has certainly made her mark on the trade. When the discovery of a wrecked UNSC cruiser brings Rion's past back to haunt her, stirring fresh hope into a decades-old wound, she's hell-bent on finding answers: What really happened to her father and his ship, the Spirit of Fire?
As a sweet bonus, the print edition of Halo: Smoke and Shadow also contains the complete text of Kelly Gay's short story, "Into the Fire," which was originally featured in the collection Halo: Fractures and ties directly into Smoke and Shadow. For more details on options to get a copy of your own, head HERE.
SHIP TALKIN'
Earlier we mentioned some new types of content we're planning on rolling out this year, and yesterday saw the first example of such things, as we hosted our first fiction-focused livestream to an awesome and enthusiastic bunch of community members. Fellow 343 writer and primary penman on Halo: Warfleet Kenneth Peters joined me to give fans an inside peek at the development of the aforementioned guide to Halo spacecraft.
We talked production pipeline, challenging choices, fond memories, and answered some lore questions live from the chat. It was an absolute blast and if you missed it the first time around, you can check it out below on demand. Thanks in part to such a great response to the community, we're looking to make this a regular thing, so keep an eye out for more info on the next installment, and thanks for checking it out!
Days of Future Pass

Recently it was announced that Halo Wars 2 will be coming to Xbox Game Pass beginning Feb. 1, which should add even more eager would-be commanders to the fray. Also, the HW2 team recently released a new patch that addresses some specific gameplay fixes and balance adjustments. You can check out the patch notes right HERE.
He knows what the looties like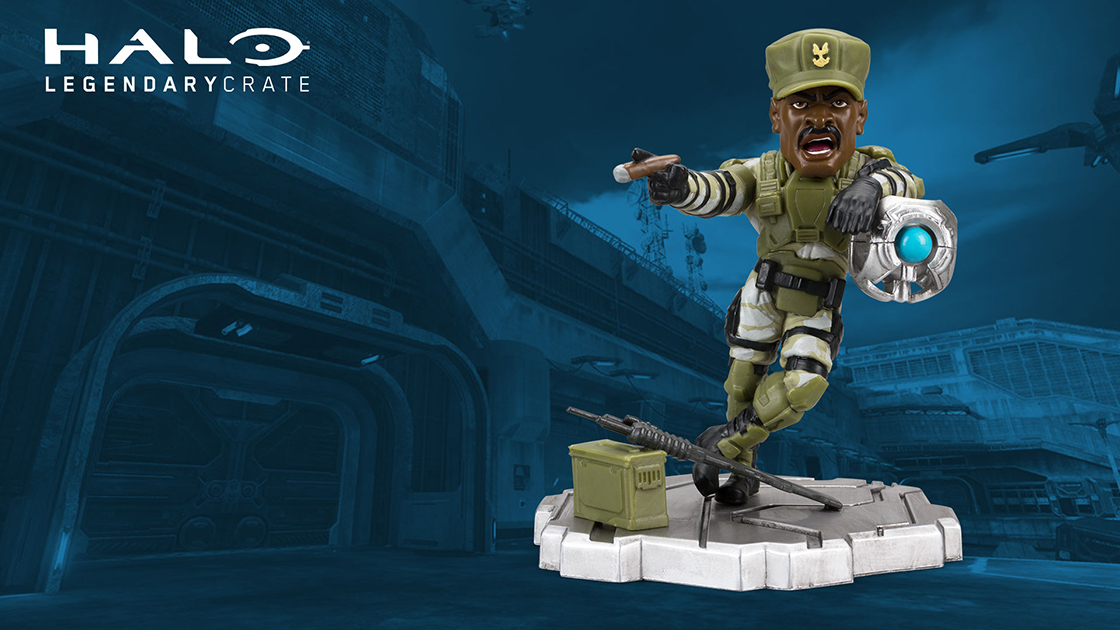 Today we revealed the exclusive figure from our next Halo Legendary Crate and I have to say, it may be my favorite one yet (next to Arby and the Bubble Chief). The baddest, cigar-chompinest, superlative-slinginest Marine the UNSC had ever seen is the focus - Sergeant Major Avery Johnson and his floaty friend-turned-foe 343 Guilty Spark join the Loot Crate cast in memorable style. Make sure you order by Feb. 15 at 9pm PT on loot.cr/halo to secure your own!
COMMUNITY SPOTLIGHT
Kicking off our Community Spotlight today is this incredible recreation of the above-mentioned Johnson & Spark figure set done by @BaileyJIII. Seriously, how did they get it done that fast?! Super rad, and so worth the showcase.
Next up is a cool Illustrator exploration into some good old fashioned fight-finishing by eliteman45.
Check out this very cool tribute to Elites done by Winterz.
Screenshots
That will close things out for us today. Hope you have a great week and avoid the bitter cold by curling up with a nice hot cup o' Halo this weekend.
Until next time... Live well, play Halo, and remember, you're supposed to Roll Tide, not eat it.
<3