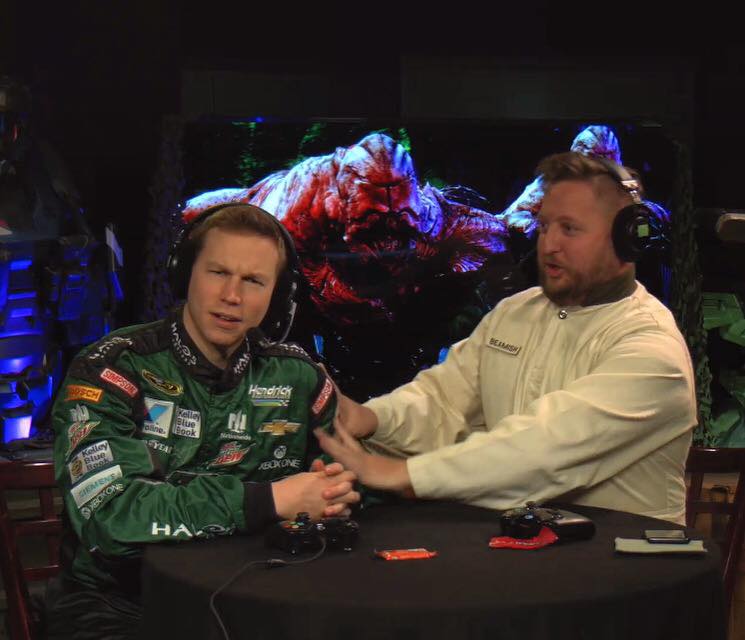 Welcome to a new Community Update where we'll be recapping recent Halo happenings, noodle on numerous news nuggets, and talk timelines and other teeny tidbits. For returning readers, you've probably already heard that there's a new author in town now that GrimBrotherOne got promoted to a role on the Franchise Team. And if you're a new reader… well you've missed the end of an era, or perhaps arrived just in time for a new one. This transition means the overzealous utilization of rhymes, alliteration, and preposterously prodigious words may be slightly more scarce than what you've gotten accustomed to with the previous penman.
Well, that was intense. If you're still here after that, I'd like the opportunity to truly introduce myself, cover what you may have missed over the past few weeks, and share what's still to come. Let's dive right in!
new author, who dis?
The name is John Junyszek, but for simplicity I just go by Uny. Rather than give you my full life story about how much of a Halo fan I am or write about how surreal it is to be writing a Community Update, I'll just drop a few fun Halo-related facts about myself:
I've been working on the 343 Industries Community Team for just over three years now. Since joining I've been doing a little bit of everything from escalating community bugs and feature requests, to helping bring Forge maps into matchmaking, to writing Waypoint blogs and in-game messaging.
I pretty much only play Halo, and after looking at my Waypoint Service Record have realized that I've played over 30,000 matches over the years.
I'm always down to talk Halo lore! I'm no GrimBrotherOne, but I've read all the books and may have out-lored him once or twice – though he may not like to admit it.
Before getting hired here, I made a name for myself by creating Halo videos, doing livestreams, and serving as a moderator of the Halo subreddit.
Alright, enough about me. It's time to actually get into the details of what's been happening and what's coming down the pipe!
halo championship series
HCS Finals 2018
The Halo Championship Series Finals 2018 took place two weekends ago at DreamHack Atlanta and provided us with plenty of entertainment. Filled with ups and downs, twists and turns, no team was safe in Halo 5's last official HCS event – especially not the World Champions Splyce, who went home with their lowest placing this year. To read up on some of the finer details and get spoilers, the official HCS Finals 2018 Recap blog should have you covered. To watch how Championship Sunday unfolded, here are the two links you'll need – part one and part two.
Halo 3 2v2 Showdown
We also got a glimpse of what a true throwback event using MCC could look like with the Halo 3 2v2 Showdown. Old legends and young gods faced off in this $10,000 tournament that saw an explosive Grand Finals between OpTic Gaming's Flamesword and Roy against the talented GMS duo of Gabriel and Fantasy. For your convenience, here's a time stamp to the start of the Grand Finals match. Since there were so many great plays from the 2v2 Showdown, we were able to compile another Top 5 from the weekend!
Microsoft Store Halo
This upcoming Sunday, December 2, all Microsoft Stores around the world will be hosting a Halo 3 2v2 tournament. I'm not sure about you, but grabbing a partner and playing some Doubles on Guardian sounds like it could be the cherry on top of a great weekend. To find out more about your local store's participation, visit smash.gg/mshalo! For those of you who can't make it out to your nearest store, this weekend we'll be trying to bring the action to you via a special broadcast from Mixer's Studio One which will cover a special battle between the winners of Seattle's two locations and Los Angeles' two locations live on mixer.com/Halo at 1:30pm PT.
HCS Grassroots
Of course we couldn't wrap up the HCS section without discussing the announce and launch of the new HCS Grassroots community initiative. This new partnership program allows tournament organizers and content creators to apply for support in a number of different and fairly unique ways. To start, we'll be supporting UGC's The Halo Classic event on January 11-13 in St. Louis, Missouri as well as Gamers for Giving on March 23-24 in Ann Arbor, Michigan. These community-run events will be hosting tournaments for Halo 3 on the Master Chief Collection and are sure to be memorable experiences. Give the video below a watch to learn and head to the new Programs page on Waypoint to apply!
Halo: The Master Chief Collection
Last Monday, Halo: The Master Chief Collection received a heavy-hitting update containing the brand-new Match Composer, an optional in-game timer for Halo: CE, advanced controller settings, and much, much more. One or two keen-eyed players may have even noticed that we've shown off the ability to change the art you see in the menu backgrounds.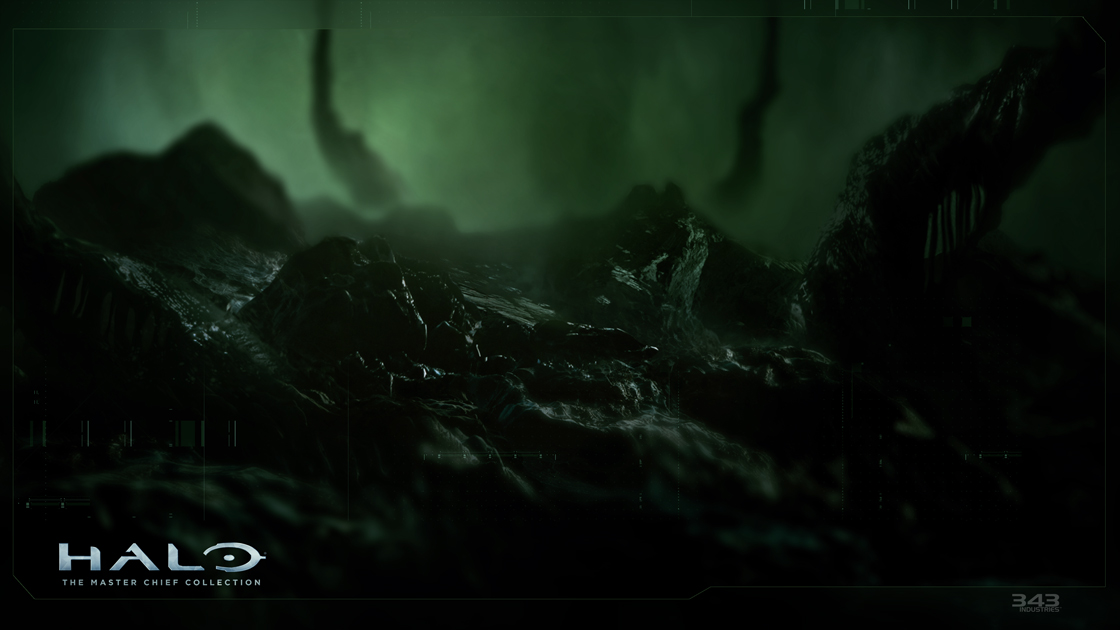 Want to download this background in glorious 4k? Jeremy Cook has you covered.
Read a full breakdown of what was included in the November Update including features, playlist changes, a fresh entry of The ScoopTM, and bug fixes right here on Waypoint! And even though that all happened just last week, we've already acted on player feedback to improve experiences in numerous social and ranked playlists. You can read up on yesterday's playlist changes right here.
December Update
Following the unexpected infection of the main menu, players have continued to fight in the "Flooded" playlist to help regain control and repel these hostile invaders. The good news is that we're on track to finish this fight and, if successful, we should see the MCC menu reflect the outcome in the next patch. The December update is currently poised to include additional fixes, improvements, and new features like additional skulls, new "modern aiming" control options, and more. Stay tuned for the MCC December Update blog later next month for the full patch notes and details!
Lastly, we wanted to acknowledge the feedback surrounding the implementation of our quit ban system in MCC. Postums sat down with the MCC Team to share your opinions, hear their thoughts, and crawl over some data. Here's what he had to say:
Since the Publishing team enacted the new automated quit ban system in MCC, they are pleased to see a global reduction in quits by around 50%. The team is also seeing an increase in games played and time played in matchmade games. They are continuing to listen to feedback from the community and are working to find ways to improve the system in several ways.
This includes improved messaging to players on quit bans and investigating forgiveness options for players who have had multiple teammates quit out of a match to not punish them. One other piece that's part of the team's thinking here – Halo is a team game, and it's important that players work together to win. Whether in casual matches or tournament play, we've all seen dramatic reversals of fortune, and it's in those moments that some of the most exciting matches happen. The team knows there is more work to do on the ban system and will build off the current implementation to improve game quality for all players.
The team also knows that sometimes players may receive a quit ban for a network disconnect. Unfortunately, they've seen in past games that providing leniency for network hiccups can be abused and act as a workaround for standard quit bans. They will dig deeper into the data around the first quit to better understand root causes and see what, if any adjustments may be desirable.
Before any decisions are made on adjusting it further, they will be digging into the data to help shape not only a system players are happy with, but one that benefits the community as a whole the most. Seeing a 50% quit rate decrease since it being enacted and the number of quits continuing to go down daily is very promising for helping curb players quitting out of matches. Over time the team will continue to iterate on the system to improve it.
Pardon our dust while they work on delivering a fair quit handling system that encourages teams to stick together.
Halo 5: Guardians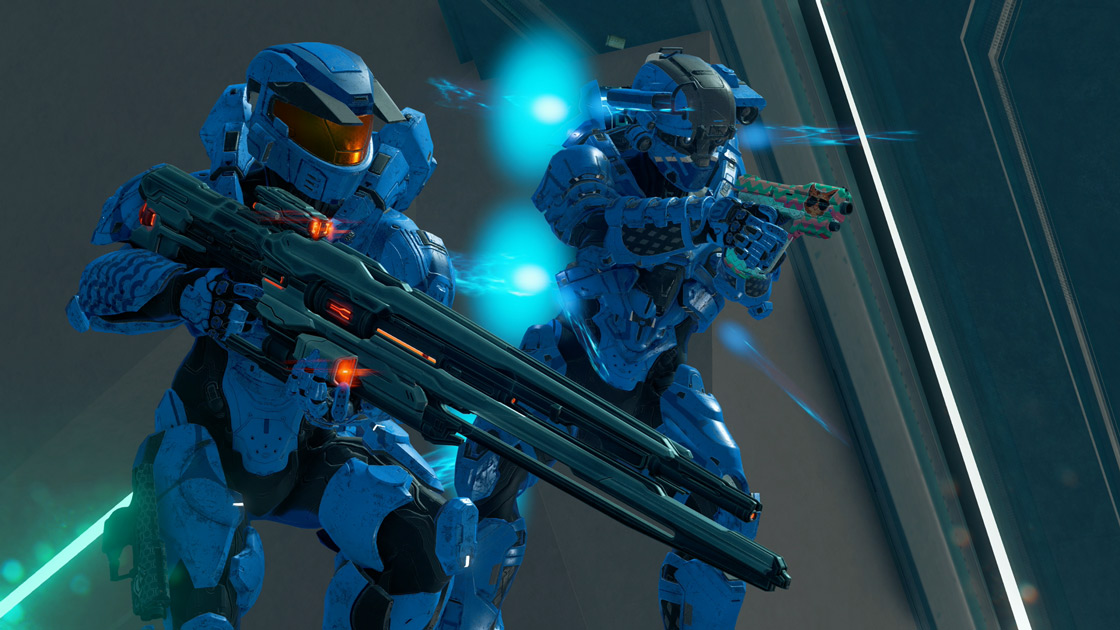 As you can tell, there's no stop to the action here in the studio. Last Tuesday before everyone left to celebrate Thanksgiving, a refreshed Community Doubles was launched with eleven community-created maps. This playlist refresh was driven by Blaze, a Sustain Designer on Halo 5, who wanted to find and test maps that may be suitable for the ranked Doubles playlist. Read up on the playlist, bookmark the maps, and see the Forgers in our Community Doubles Refresh blog right here on Waypoint.
Earlier this morning CE Anniversary Throwback took its place alongside Community Doubles as the next rotational offering. Combining some of the most notable aspects of both CE and Halo 5's sandboxes, this fun and chaotic mode is always a good time.
Next Thursday, December 6, the Winter 2019 Arena Season will kick off for all ranked playlists – which means it'll be time to knock out those placement matches! On the topic of ranks, our very own Josh Menke has remained vigilant, making some adjustments to ensure an even better system. Here's his latest adjustment!
As for the rest of Halo 5's schedule, here's what you can expect for the rest of the year!
Nov 30 - Mythic Warzone Firefight on Raid on Apex 7
Nov 30 - Warzone Assault (live for the weekend with Double XP)
Dec 6 - Winter 2019 Arena Season begins
Dec 6 - Covenant Slayer
Dec 7 - Mythic Warzone Firefight on March on Stormbreak
Dec 11 - Global Double XP for the holidays
Dec 11 - Free Holiday REQ Pack for the holidays
Dec 13 - Holiday Fiesta
Dec 14 - Mythic Warzone Firefight on Urban
Dec 20 - Castle Wars
Dec 20 - Warzone Turbo
Dec 21 - Mythic Warzone Firefight on Prospect
That's right, we'll be bringing back the free Holiday Pack containing the Spartan Claus and Candy Canes emblems on December 11 and you'll be able to snag them until January 3. If you haven't had the chance to snag them in the past three years, this might just be the time to claim it. Simply sign-in on Waypoint or log-in to Halo 5: Guardians and it'll show up in your Open Packs section. Happy Halodays!
Streams
There have been a lot of Halo streams recently, but luckily none of them have crossed. We've done two 343 Social Streams recently on Mixer and they were both fairly unique - though one clearly had a 15-year head start to prepare. Two weeks ago, ske7ch snagged one of his old Xbox dev kits and was able to show off Halo 2's E3 2003 Demo. He and Frankie took over the broadcast studio and filled it with both nostalgia and an absurd amount of Mountain Dew. To watch them take the trip down memory lane, click on this hyperlink!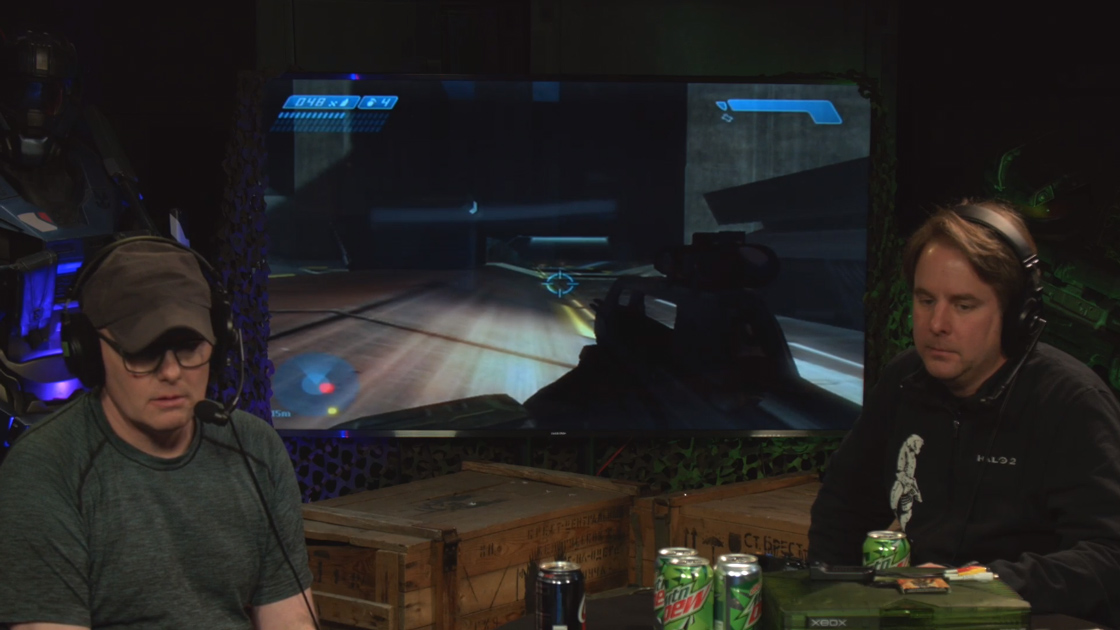 Then after taking Thanksgiving week off, we returned yesterday with another show focusing on the new Communty Doubles playlist mentioned above. Blaze joined me on the stream to walk through a few maps, talk about his experience driving the creation of a playlist for the first time, and hand out Ice Unicorn Skins and Nameplates to the community. Here's a link to that show as well!
As a reminder, Tashi, Falloutt, and I will be hosting a show covering this Sunday's Halo 3 Microsoft Store tournaments right from Mixer's illustrious Studio One, which should be hitting your screens a 1:30pm PT on mixer.com/Halo!
We'll also be joining in on Xbox's 27-hour Extra Life Stream tomorrow at 3pm PT to show our support and give away some goodies.The stream will feature familiar faces from the studio including contributors Grim, Postums, and Dersky. If you have time to check it out and support a good cause, here's where you can do both!

Halo Infinite
Thanks for joining me for my first Community Update! I was hoping to get you all something special to celebrate, but all I could find was this never-before-seen piece of concept art from this year's Halo Infinite E3 Announcement Trailer. I hope it will do 🙂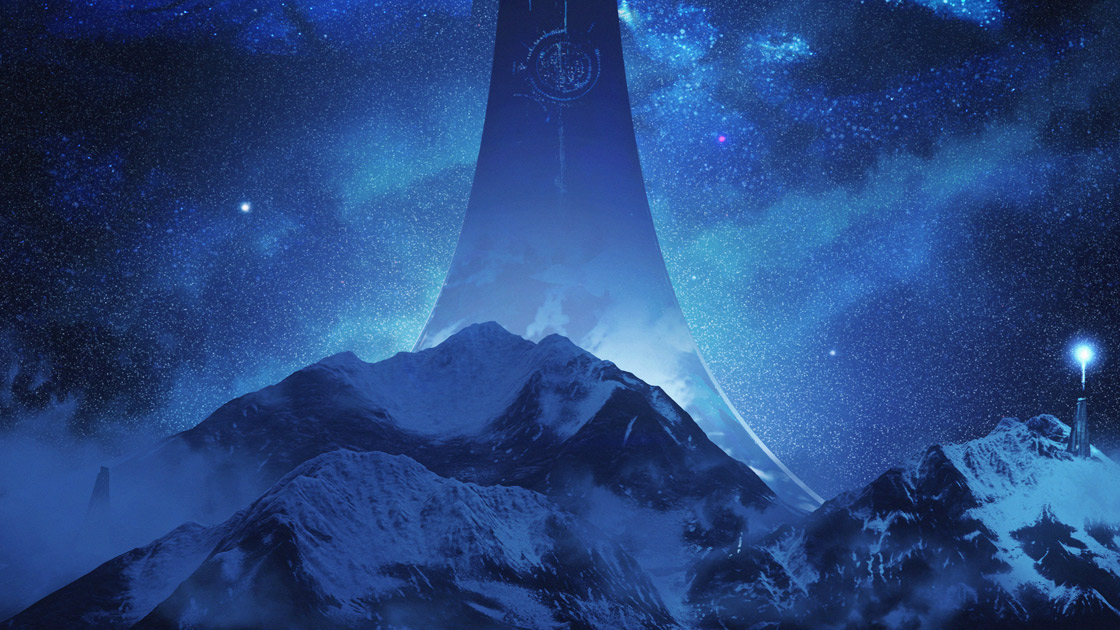 I'm looking forward to the road ahead and I hope you are too!
- Uny