Welcome one and all to the latest edition of the Halo Community Update! This week we're celebrating the release of Halo Wars 2 but we've also got plenty of Halo 5 goodness to talk about in addition to a new 343 Team Spotlight, Community Spotlight and of course, a sweet new Play of the Week.
Since we're still right on the heels of Halo Wars 2 launch it feels like we should get things started there and then will reload and set our sights on Halo 5. Local units, let's do this.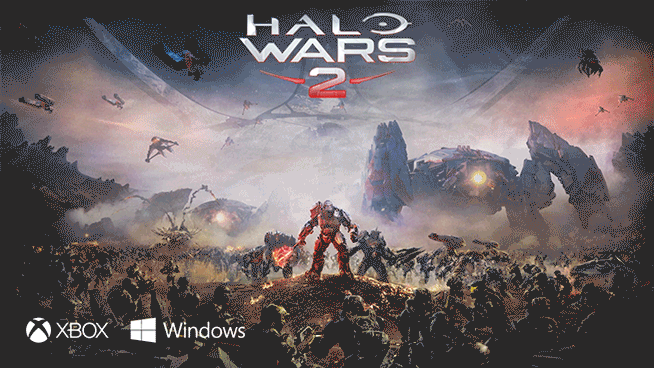 Earlier this week Halo Wars 2 officially launched worldwide on Windows 10 & Xbox One! If you happened to miss out on any of our coverage or didn't see the launch Live Stream or just need some general information about the game, be sure to check out our official launch blog right HERE. You'll find all manner of insightful content including thoughts from the team, behind-the-scenes videos, trailers, tips & strategies, and links to discuss Halo Wars 2 on our forums.
Halo Wars 2: Next Steps
Just because the game has launched doesn't mean the work is done. In fact, very far from it, as the Creative Assembly and 343 teams are hard at work on upcoming patches as well as future downloadable content.
The team has been monitoring feedback and online data very carefully and are currently hard at work investigating and fixing a number of issues that have been reported by some players. Windows 10 players should've noticed an update yesterday afternoon which was a "day one" carry-over that already released on Xbox One but was slighlty delayed for PC. You can check out the patch notes over in our Support forum. Please note that this patch techincally pre-dates release so many of the recent issues some players are reporting aren't specifically addressed with this update. However, a large patch for Xbox One and Windows 10 is prepping to go through certification and will include a signficant number of fixes and improvements to various elements of the game including many of the most prevalent issues being reported by players. Current ETA for this patch is next week and we'll post the full notes as soon as we've gotten a confirmation from the team.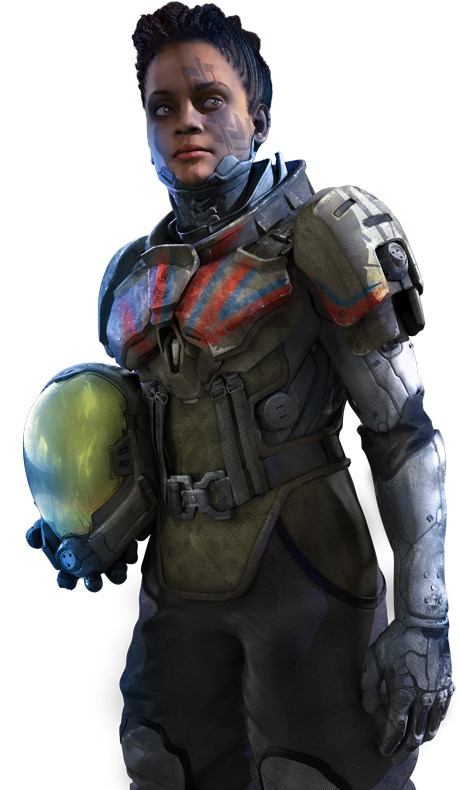 Additionally, work and investigations continue into online connectivty, latency and performance issues that some players have been reporting. This past weekend a few signficant sever configuration changes were made that, according to data, shows some marked improvements in overall performacne. Still, we're aware that some players are still experiencing issues and it's a top priority area of focus for the team.
Beyond issue resoution and fixes the design team is also eager to monitor player feedback and game data to assess overall balance and mechanics with Halo Wars 2. If you'd like to share your thoughts specififcally on design aspects of the game you'll find official threads for Campaign, Multiplayer, and Blitz feedback in the Halo Wars 2 game forum.
And finally, the team just recently made a quick fix behind-the-scenes to negate an XP exploit that surfaced online the other day. If you're planning to play 1v1 games and immediately destroy your base to reap 600XP fast XP, think again. The game UI will show that you've received the XP but in reality, you didn't. So doing this will not only net you no real reward it will also ruin the fun for the person you're matching against while also inaccurately skewing player skill ratings as well.
Season pass content
Last week during the Halo Wars 2: Live launch event the team shared some additional details around what players can expect for Season Pass add-on content coming to Halo Wars 2. Starting in March, players can expect a content drop every third Wednesday of the month that kicks off with the release of a brand new leader, Kinsano. Future leaders (including unique units) and new campaign missions as part of "Operation: Spearbreaker" will be coming in the months ahead. I'll be joining a few members of the Halo Wars 2 team for a special panel at PAX East in March to go a deeper on what's coming to Halo Wars 2. Stay tuned!
Halo Wars 2 API
If you're an aspiring developer or are looking to run a Halo Wars 2 fan site and want to tinker with your own stats dispalys, good news! Early this week the 343 team brought all of the Halo Wars 2 APIs online. This is a pretty niche feature that won't mean much to the majority of us but it does empower the community to go off and do all sorts of interesting things pulling data from the game. Grim just recently talked with the team about these new APIs so check out his article for more info!
Halo Mega Construx
Our friends at Mega Construx just released a new chapter in their stop-motion animation series inspired by Halo Wars 2. Join Spartan Jerome on the battlefield and follow the advance of Atriox as this powerful warlord prepars to meet his match. Check it out!
Halo Universe Series Collector Figures
This week at Toy Fair in New York Mattel announced Wave 2 of their Halo Universe Series Collector Figures. Wave 2 includes two figures from the recently released Halo Wars 2 including the Banished leader Atriox and UNSC Spartan Jerome-092.

This newest wave will also include Halo-series favorites Arbiter Thel'Vadam, Spartans Buck and Vale, Master Chief, and an Imperial Grunt as 'Build-a-figure'. These highly detailed and articulated figures are coming to a store near you this summer!
Halo Wars 2 Loot crate
By now you're well aware of the super awesome Halo Legendary Crate program being offered by our partners at Loot Crate. In conjunction with the recent launch, the next crate coming will be full of Halo Wars 2 goodness.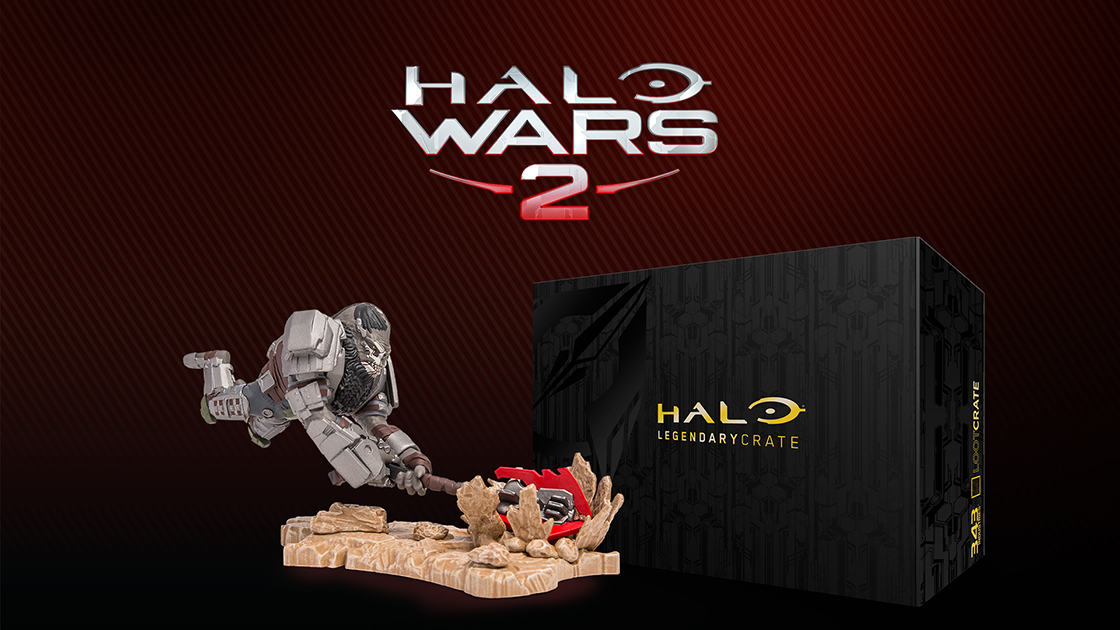 If you're not a subscriber don't fret - we received word that the Halo Wars 2 crate can be purchased directly from the Loot Vault. Head over to loot.cr/hw2 and use code HALO343 to get it for only $40! Hurry though, the offer expires on March 1st!
Color Me Bad
Last week as we were preparing for the Halo Wars 2: Live show our hard-working admin team and an army of volunteers transformed our workspace into a magical backdrop for a spectacular launch event. Our offices have never been short on Halo-themed artwork, toys, statues, and all manner of décor but a number of new Halo Wars 2 pieces were installed in honor of the game's release. One particular piece of artwork that caught my eye (and keen viewers on the stream as well) is a colorful rendition of Atriox which now hangs above the kitchen in the "Hub."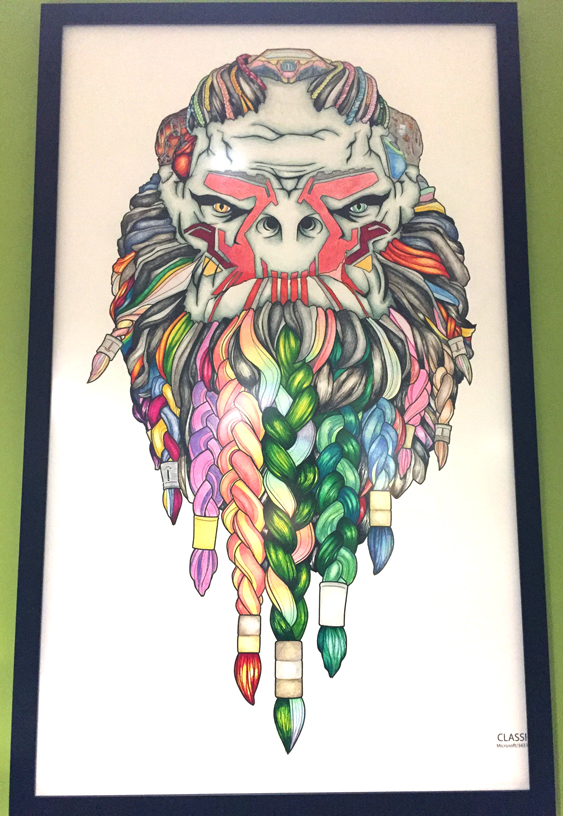 I've had some folks asking me for this artwork and while I'm sorry to say it's a one-of-a-kind original that was colored by a group of folks on the Waypoint & Halo App team, I did manage to find the original source file! You can grab the hi-res Atriox line drawing here: PDF 22MB | JPG 7MB. We'd love to see what you come up with and you may even find your work featured here on Waypoint in the future! Unleash your creativity and share your masterpiece with us on Twitter.

With Halo Wars 2 being out in the wild the community has wasted no time creating all sorts of great content. Here are a few things that caught my eye:
1000 Suicide Grunts vs. Scarab
The folks at Unsorted Gaming have put togteher a few unit battle videos but this one is pretty hard to beat. Who wins the battle between a massive mob of Grunts and a Scarab?
All Halo Wars 2 Units
If you just want a peaceful stroll through a gallery of all Halo Wars 2 units, HiddenXperia has you covered with this handy video!
Halo Wars 2 Blitz Tips
Luke TheNotable has been lighting up YouTube with a ton of great strategy videos but if you're just getting into the game, this is a great starting point to elevate your Blitz game.
Top 10 Halo Wars 2 Multiplayer Tips
If you're looking for multiplayer tips beyond Blitz, this video by HaloFollower offers some solid insights and tactics for beginners and advanced players alike!
We'll keep our eyes out for more new Halo Wars 2 content coming out of the community so keep at it! And of course feel free to hit us up on Twitter if you've got something we simply have to see!
Now let's recall all units to our homebase and shift our mission objective to a different Halo game!
Halo 5: Guardians

We've got a few things that are of interest to Halo 5 players that you'll want to take note of:
343's Josh Menke is back this week with his latest Matchmaking Feedback update. Check out his post for some insights into everything from skill matching to rankings and a variety of things in between. Josh loves to engage with players in that forum so if you have questions or feedback please stop by and let him know.
Next week, the "Assault" rotational playlist will be removed from matchmaking. Our next rotational offering, "Covie Slayer", will go up in its place and as with last week's Doubles Refresh, Team 343 will be rallying our fireteams to jump in for some official community playdate action. Stay tuned, we'll have a date and time to share soon!
The team has finished work on a small mainteance update for Halo 5 that is currently targeted for release the second week of March. This update will address a few issues but the primary focus is fixing bugs related to Forge. We'll have the full patch notes on Waypoint sometime soon.
The Classic Helmet REQ pack has taken a sabbatical from the Halo 5 in-game store earlier this week but can still be found in the Xbox Marketplace.
And lastly, a news nugget that demands more than a bullet point:
...Halo fps games will always have split-screen going forward.
At a presentation earlier today at the DICE Summit in Las Vegas, Bonnie shared thoughts around what it means to be "Stewards of a Sci-Fi Universe." During this talk she discussed some of the painful lessons learned by 343 in the wake of Halo 5, particularly around the removal of split-screen support in the title. Going forward, expect all future Halo FPS games to include split-screen functionality! This news, along with me previously ensuring that black undersuits are being accounted for, should make a lot of longtime fans very happy indeed.
Halo World Championship 2017

February has been crazy awesome for competitive Halo and shows no signs of slowing down as we're set to resume the Halo World Championship Qualifier series in Mexico City, Mexico this weekend!
HaloWC London
The Halo World Championships qualifiers continued in stellar form this past weekend at the HaloWC 2017 London Qualifier! Teams from across Europe competed for $25,000 in prizing and a chance to claim a place at the Halo World Championship Finals in Los Angeles, California. Only three teams from Europe will be attending the Halo World Championship Finals on March 24th, and we saw two of those teams qualify this weekend. Congratulations again to FAB Esports and Supremacy for earning their spots at the Halo World Championship Finals!
HaloWC Mexico City
The Halo World Championship series will be making it's first ever stop in Latin America witih the HaloWC Qualifier: Mexico City on Feb. 25-26! The stakes are high as teams battle for a piece of the $20,000 prize pool and a spot at the Halo World Championship Finals in Los Angeles, CA You can get full details on the event (including a newly added FFA tournament on Friday!) right HERE.
HOW TO Watch
If you can't make it out to the event, be sure to join us all weekend long on Twitch.tv/Halo and Beam.pro/Xbox on Saturday, February 25 and Sunday, February 26 for all of the 4v4 action. At the end of the weekend, only one squad will be left standing – the team that will represent their region at the Halo World Championship Finals. Don't miss it!
Saturday: Stream starts at 11:15 am EST / 10:15 AM CST – Stream ends at 9:45 pm EST / 8:45 pm CST
Sunday: Stream starts at 11:15 am EST / 10:15 AM CST – Stream ends at 8:15 pm EST / 7:15 pm C
HaloWC Australia & New Zealand
The Halo World Championship series will be also be hosting the HaloWC Qualifier: ANZ on Feb. 25-26! Much like the scenario in Mexico City, a lot is on the line as teams fight for a spot at the Halo World Championship Finals in Los Angeles, CA.
HOW TO Watch
Join us on Twitch.tv/ESL_Halo on Saturday, February 25 (or Sunday, February 26 in Australia) to catch the action. At the end of the day, only one team will come away as the Champion and represent the ANZ region at the Halo World Championship Finals. Be sure to tune into this one as well!
Saturday/Sunday: Stream starts on Feb. 25 at 8:00 pm EST / 5:15 pm PST (which is Sunday, Feb. 26 at 12:00 pm AEDT)
After these two events, the HaloWC train will roll into Las Vegas for the final event before the Grand Finals arrive in Los Angeles, CA on March 24-26. As always, for all updates on the Halo Championship Series and Halo esports, follow @HCS on Twitter, and keep it locked to Halo.gg on the web.

Attention Forgers! To celebrate the Halo World Championship, we've partnered with Paramount Pictures and the upcoming film Ghost in the Shell, and are excited to reveal the Forge community's next challenge - the Ghost In the Shell Halo 5 Forge Contest! Read all about this cool event and check out the official rules right HERE.
Warzone Firefight
A new weekend means a new Warzone Firefight Mythic playlist offering and this time the action is going down on Skirmish at Darkstar. You know the drill – muster your Fireteam and see if you have what it takes to overcome Firefight's most difficult mode.
Helmets and Skins, Oh My!
First up, a quick update on the Timmy helmet as many of you are wondering "Where's my helmet!? I've played 50 hours of customs!" The team let me know that due to some reporting issues that require a little extra time to sort out there won't be any helmet grants this week. The next query will be run sometime next week and will gather up all the gamertags of players who've hit the 50-hour mark and bestow the cetacean helmet upon you. Hang tight, it's coming.
A few weeks ago we were approached by members of the online experiences team to discuss some other content in Halo 5 that has been as-of-yet unused in the wild. There are two skins in the game that are long overdue to get a little official support.
So how do you get these new skins? For now at least we're going to be rolling these out very slowly and very deliberately. Things could change if we find that this doesn't scale well (it's manually intensive) but here's our plan for the time being:

Unicorn "Fire" Skin – We will award this to players who create something awesome and get featured in the Halo Community Update here on Waypoint. Yes, this is highly subjective, and yes, we know the distribution audience is going to start small. We want to recognize and reward players who are creating great content and helping to enrich our community and this is one of the few things we have left to help do that. We're going to go back through to the beginning of this year (2017) and will be retroactively awarding to players who've done something awesome that we've featured (this includes 'community spotlight', 'play of the week' and any other recognition we've included such as cool Forge creations noticed on Twitter, etc...). If you've been featured hang tight, we'll be rolling these out shortly but since it is a manual process we appreciate your patience.

Unicorn "Ice" Skin – This skin will be awarded to players we play with/against during 343 Community Playdates. So for example, last week a few 343 teams ventured into Matchmaking in conjunction with the Team Doubles refresh and had some great games against some of you in the community. We logged those games so if you happened to match with us, you'll get this skin very soon. We'll be doing another playdate next week when the next rotational playlist comes out and sometimes we'll just play pre-arranged customs against community groups. Soon we'll put together a more standard and recurring schedule to give you a heads up on how you can be a part of these Halo 5 sessions.
343 Team Spotlight
Since we're celebrating Halo Wars 2 launch week it only makes sense to fire up the spotlight and shine it brightly towards the 343 Strategy Team. This week we're going to meet Torey Allen who, in addition to working on Halo Wars 2, has by far the most incredible picture we've yet to feature in a "Spotlight!" and has some serious Blitz Firefight skills!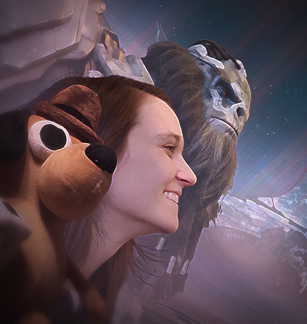 Hi Torey! Welcome to the 343 Team Spotilght! To kick things off, can you tell us a bit about yourself – what is your role here at 343?
Torey Allen: I am an Associate Producer on the 343 Strategy Team. I worked on Halo Wars 2 and now am working hard with the team to get DLC out to the world.
How long have you been with the team? What prompted you to join 343?
Torey: I've been here at 343 since 2013. I actually started as a Receptionist, was fortunate enough to work for Kiki Wolfkill on the Transmedia Team, and now am a member of the lovely Strategy Team. I'm waiting for my luck to run out!
What's your background prior to joining 343?
Torey: My background is a bit unusual for the games industry. I grew up in Kansas (RCJH!), earned a degree in Women, Gender, and Sexuality Studies (also a Minor in Geology) from KU, lived in Chicago for about a year, then moved here to Seattle. I worked as a Receptionist at Microsoft for a few months before being randomly placed at 343's former building in Kirkland. It was a weird journey, but ultimately, I'm loving where I've ended up.
Have you always aspired to work in the games industry? If not, how'd you make the leap?
Torey: Not at all! Growing up in Kansas, I never knew that making games was a thing you could aspire to do. I loved games as a kid, but I kind of lost interest around junior high. Being here at 343 re-kindled that interest, and now I can't get enough of this world.
What's a typical day like for a producer on the strategy team?
Torey: There's no such thing as a 'typical day' for a member of the Strategy Team
In truth, it really does vary from day to day, but most of the time my day includes checking schedules, following up with the team on tasks, organizing playtests, and making sure I'm organized and effective for the team. My day could include anything from taking screenshots for a PR event to helping other members of the studio get set up to play some Halo Wars 2.
As I understand it, your job has taken you on the road to help support Halo Wars 2. Any good stories to share?
Torey: Okay, two stories; one more kid-friendly than the other ;) Also, caveat that I'm terrible at telling stories so I'm sure someone can make these more exciting than me!
The best thing about taking Halo Wars 2 on the road was seeing players' reactions to getting their hands on the game but we also had some fantastic people in each location who were incredibly welcoming and supportive. My favorite example being the German Brand Ambassadors at Gamescom this year. One night after dinner, they took us out for what they told us was a traditional Cologne night out of buying beers at the kiosk and drinking them down by the riverbank.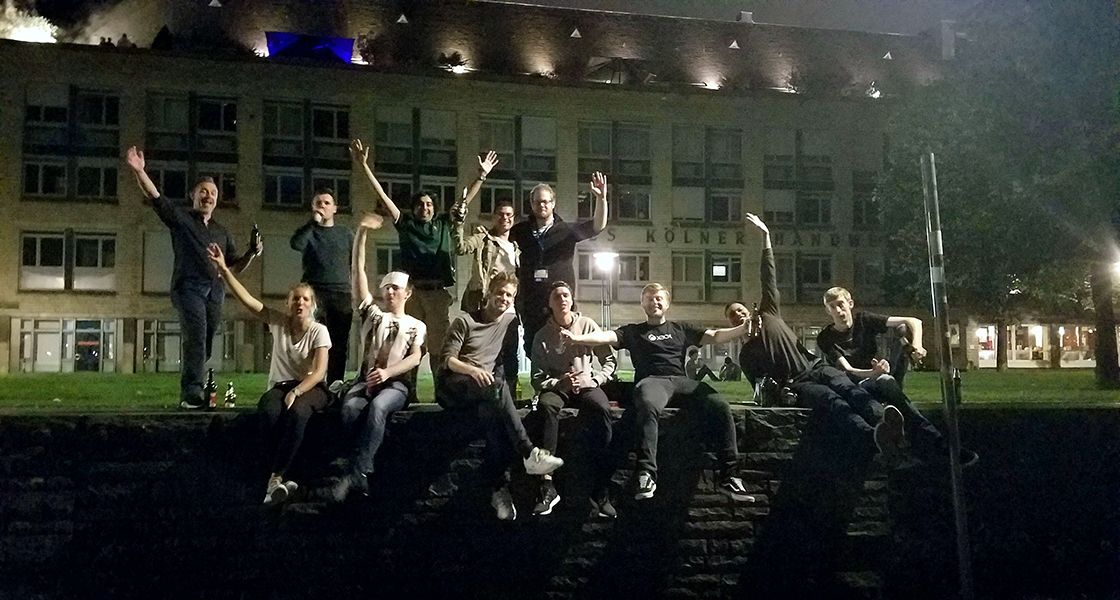 Moments after this picture was taken we witnessed a drunken brawl and a full-speed police foot-chase across that lovely field. A good time was had by all!
Story 2: Clay Jensen, Joy Dey (CA), and I had the honor of working press events around the world. We came from rainy Seattle (and UK for Joy), to rainy San Francisco, then to rainy/chilly Hong Kong, and finally to Sydney which greeted us with another day of rain. Luckily, we woke up to a beautiful sunny day for our free day in Sydney. OR SO WE THOUGHT. Call it hubris, stupidity, or overzealousness, but we spent the day outside and all three of us found ourselves with varying degrees of sunburn for the press event the next day.
Is this your first game launch? If so, What's it been like to produce and ship your first game!?
Torey: This is indeed my first game launch and I've only just scratched the surface! It's been crazy but luckily I have tremendous teammates who are very patient with me. I may have lost my mind if I didn't have them supporting, encouraging, and teaching me all along the way. I'm looking forward to taking everything I've learned to our next endeavor!
What do you enjoy most about being a producer? What are some of the most challenging aspects of your job?
Torey: Tough question. I think I most enjoy that being a producer can mean a TON of different things. I spent a lot of my younger days being frustrated that I hadn't found that one thing that I was interested in or great at and felt my interest in a lot of different topics was a hindrance to success. Now I see my interest in lots of different areas as an asset. Being a well-rounded producer means being interested in all aspects of game development: Art ,Tech, Design, Test, etc.
The thing I've found most challenging is not giving too much of yourself or personal life away to a project. What we do is so cool and you want to give it your all, but you have to keep some of yourself for your own life. It can feel like the world will come crashing down if you don't stop your weekend to send that one email, but often those things can wait. It takes practice to keep your identity separate from your work. I'm still trying to learn ;)
What do you think some of the biggest misconceptions are about "producers?" And what's the reality?
Torey: Hmm. I think probably the conception is that producers are unkind, unfeeling, and only care about schedules. The reality is that producers are working really hard to keep all the balls juggling while also protecting the team from unnecessary stresses. There's a lot that goes on behind the scenes. The reality is that, at the end of the day, most producers are good people who want to help their team succeed any way possible.
Do you have a favorite Halo game and/or mode?
Torey: I'm a little biased, but I am loving Halo Wars 2 Blitz mode. I've been in an ongoing contest with some of the testers for Firefight so I am always trying to improve my score. Forge has been my new go-to guy for that. I'm coming for you Palmie Batts!!
Blitz Firefight is awesome but gets pretty intense once you get into the upper-20 rounds... What's your personal record so far?
Torey: My highest wave so far is 61 with a level 5.5 deck and playing as Sgt. Forge. That's solo, by the way.
....
Torey: Haha. I may spend too much time playing Firefight..
Ok, who would win in a Halo Wars 2 battle royale within the 343 Strategy Team?
Torey: Oh, me, no question. ;) Max actually might be able to give me a run for my money in Domination, but Jeremy Cook and I on a team are an unstoppable force.
Any insider tips for Halo Wars 2 given your extensive time playing the game all through development?
Torey: I'm most confident giving advice in Blitz Firefight as that's my favorite.
Always go for B and C. You can hold A for a while, but ultimately, you're gonna want to ignore A and focus on B and C.
Get a Blisterback or Kodiak onto the ridge between B and C as soon as possible. I usually try to have at least 2 or 3 on that ridge at all times.
Make sure you have some sort of AOE attack card in your deck. Scatter bombs, archer missiles, and eradication are all good choices. Later waves will have huge amounts of units coming through to the right of B. This is the perfect time to throw down some powers and decimate their pack before they even reach you.
There will be a point when you feel like an all-powerful god with 700+ energy. You'll want to start throwing down leader powers all over the map. Hold your horses a bit. There will be a wave (probably air) where a ton of your high cost units will be eliminated and you'll need that energy to get back up to your popcap. Trust me.
Keep at least two groups. One that hangs around point B and another that hangs right by the energy drop to the right of B. Also, good to keep at least one unit on C (I usually keep a Wolverine or Reaver there) as it's easy for an air unit to slip by your defenses.
Always keep a Jackrabbit or Chopper around to grab energy.
Always have at least 2 Engineers or Nightingales
HERO UNITS – have as many of them as you can
Try out different leaders and find the play style that you like best!
A lot of fans ask us how they can someday get a job in the games industry or even come work for 343. What advice would you pass on to would-be aspiring producers?
Torey: I'm afraid I'm not the best person for this question considering the roundabout way I got here, but the one thing I would say is just get yourself into a position where you can be noticed and then work hard and be curious. You never know who might give you an opportunity. Additionally, being pleasant and helpful is always a good plan.
Any final parting words you'd like to leave with our community?
Torey: I'd like to just say a big thank you! I had the pleasure of meeting all kinds of fans on the tradeshow trail this year and it really has been the highlight of my time working on this game. It makes all the late nights and frustrations worth it!
Thanks Torey! I'm still trying to imagine soloing Blitz Firefight to Wave 61... I don't even... But hey, let's kick it over to Uny for a Community Spotlight and a Play of the Week!

After months of hard work, numerous streams, and dozens Forge session, Ducain23 has finished recreating Forge World! To celebrate the completion of this massive undertaking, he created a ViDoc to talk about the process of remaking the entire canvas.
You can download Ducain23's incredible creation here on Waypoint. Additionally, as if this feat wasn't incredible enough, Ducain created a racetrack and an Infection mode for this map. All of them will be linked below!
And, of course, it's time for the Play of the Week! This one comes directly from the Waypoint Forums, inside our Skilltacular Submission thread! Alasel get's a ridiculously skillful Killtacular on Torque, in order to clear out the enemy team's base in Assault. Without giving away any of the details – mainly because I hate spoilers – here it is!
That's it for me this week. Thanks Brian!