We have returned from the annual pilgrimage of E3. In mostly one piece. Over the past four days, thousands of players stopped by the Halo Wars 2 booth to get hands-on with PC and Xbox One, and many more of you have joined the Halo Wars 2 beta, which still has a few days remaining. In fact, to thank you for your playtime, patience, and enthusiasm, we'll be extending the Halo Wars 2 Beta on Xbox One through Wednesday, June 22. We hope you're able to get a few extra battles in.
I myself am looking forward to spending some time at home with Deathmatch, which just released today in beta. Grim will be talking a bit more about Halo Wars 2 later on in today's blog.

E3 attendees battle it out against one another in Halo Wars 2, with the help of coaching from 343 & Creative Assembly devs
We're a bit exhausted from the past few days down in L.A., but we couldn't end the week without an update to talk a bit about the past few days, as well as what's on the way. Plus, we hope a few of you may be a bit excited about the Warzone Firefight update. We certainly are. Let's get to into all that and more.
Community Doubles

Community Doubles is this week's social playlist, and it features a fine selection of community-crafted battlegrounds for you and a partner to try out. We worked with the folks at ForgeHub on selecting the top maps from their recent 2v2 map contest, and then worked with internal teams on getting them ready for their first stint in matchmaking.
If you haven't seen the maps that made it into the Community Doubles playlist, you can do so here. As a quick side note, these new maps bring the total of community maps in Halo 5 to 43. We love what we've seen so far, and have no doubt that many more incredible community maps are on the way.
Warzone Firefight

The Warzone Firefight release draws nearer, and various teams across the studio are finishing up the work required to get this sucker out the door and into your eagerly awaiting hands. As stated previously, this release is the biggest one yet, and we're packing in as much as we can fit. You'll of course find the improved and updated Warzone Firefight PvE mode on a variety of maps, the Warzone Boss Refresh, a brand new Forge canvas as well as accompanying Forge updates, Campaign Score Attack (which we announced and detailed last week), updates to Warzone personal scoring, Series 1 of the HCS weapon skins, new places to play in multiplayer, fixes for incorrect rank display as well as non-English languages not displaying placement matches, a couple of achievements for Score Attack as well as Warzone Firefight, new vehicles, armors, weapons, and plenty more that we'll start to dig into today and over the next few weeks. Let's take a peek.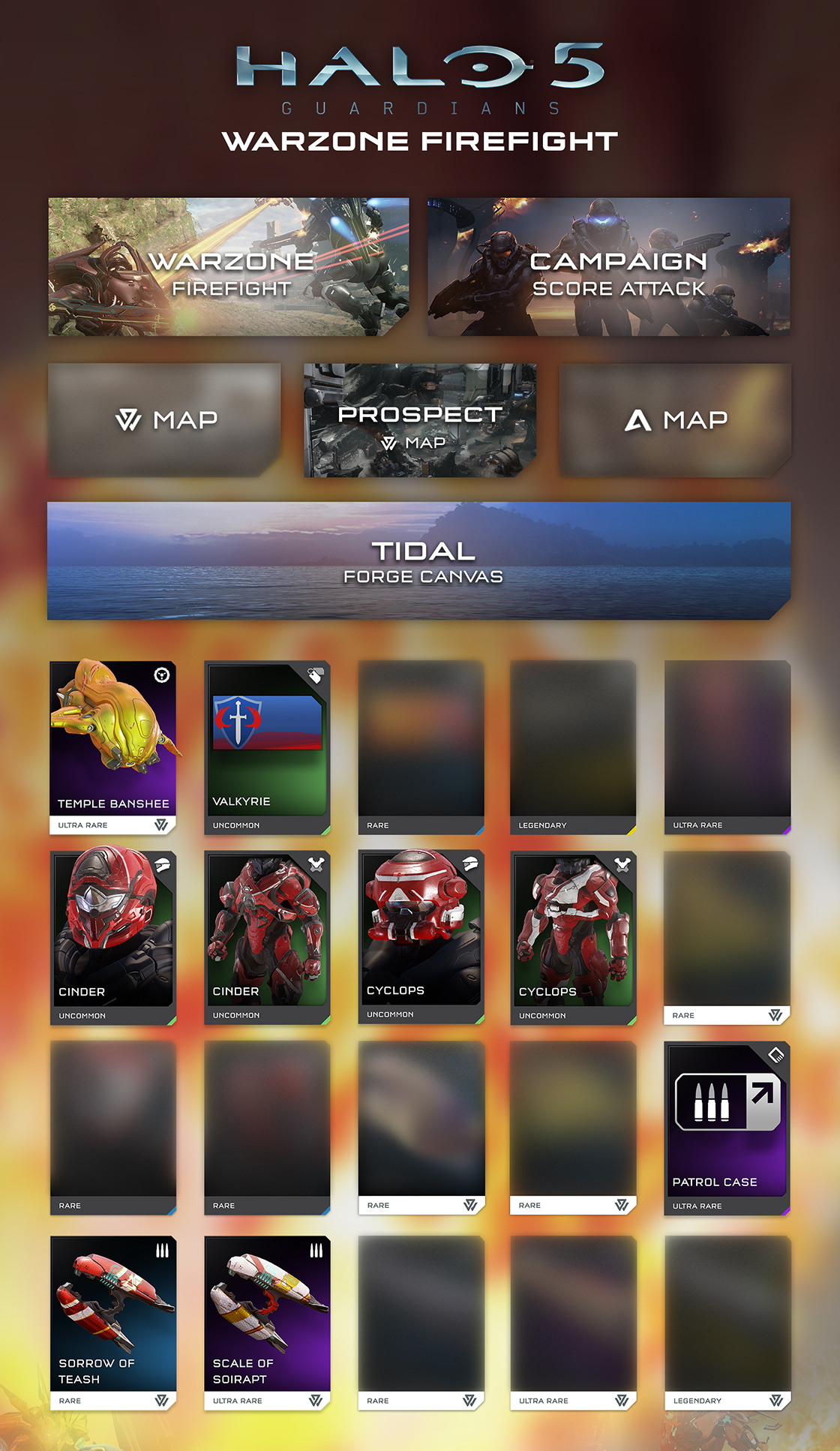 Above is a sneak peek of just the new experiences that await. There's a new Forge canvas in town, new places to play, and lots more. It only feels appropriate that we give you a closer look at the Temple Banshee before moving on. Stay tuned to this week's Canon Fodder for more details on this one.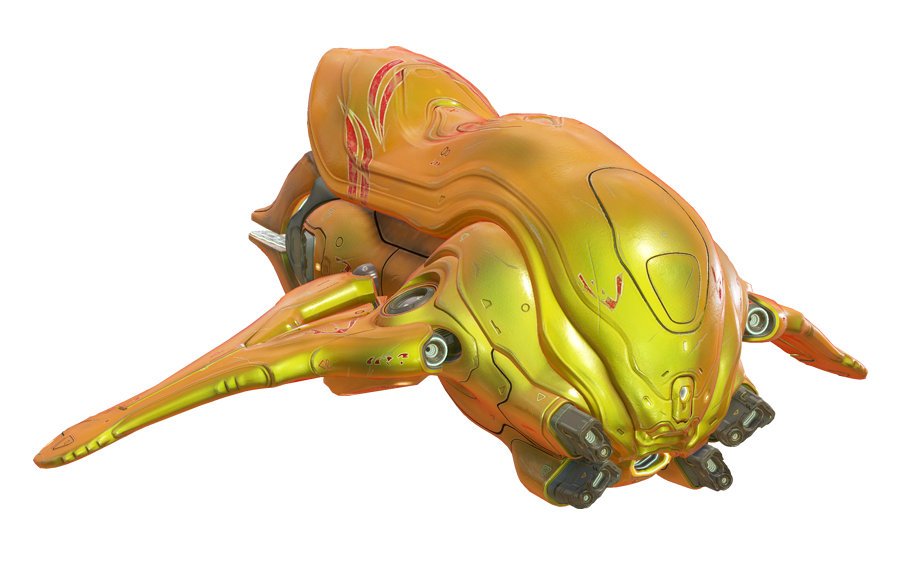 Next up, I pass the torch to Grim who will give you a bit more detail on Prospect, the upcoming Warzone Assault map, a tease of another Warzone space, the new canvas, Tidal, and plenty more.