By 343 Industries -
"28 YEARS, PROFESSOR…"
Though it may not have really been 28 years since Halo Wars, eight years is certainly a long time to wait and it feels surreal to say this: Halo Wars 2 is launching worldwide today on Xbox One and Windows 10 PC!
On behalf of the Strategy Games team inside 343 Industries, we're incredibly grateful for the opportunity to work on Halo Wars 2 and for the patience of fans who waited so long to get their "ALL UNITS" on again. We want to thank our partners at Creative Assembly for their deep respect to the Halo universe and for challenging us to expand on that universe. We also couldn't have done this without Blur Studios and their ability to see Halo even more clearly than we did at times. And we have to pay respects to the foundation laid by everyone from Ensemble Studios when they made that great first transition of both Halo and consoles to real-time strategy gaming.
Catching up with team members on launch week is challenging, but we did collect some thoughts:
"Over two and a half years ago, we embarked a on a journey that many deemed overdue – to bring Halo Wars back to the forefront of our Franchise. A lot had happened since the original game had released in 2009. Gameplay patterns had changed, entire new genres had emerged, and the Halo Universe itself had changed considerably. We asked ourselves if an RTS could be popular in this day and age, and we all agreed it was time for the crew of the Spirit of Fire to make their return.
The first stop in this adventure was to sign up the best partner we could, and even with full hindsight would not hesitate to call up Creative Assembly. The instant chemistry between the teams on that first meeting flourished into a remarkable partnership that led to Halo Wars 2 being what it is. I don't think that either team alone could have created what we have together, and ultimately we thought and acted as a single team: The Halo Wars 2 Team. The team was united by a common goal: to make an amazing Halo RTS on console and PC that would appeal to hardcore RTS players and new players alike.
From the start, we wanted Halo Wars 2 to be different. We wanted it to be unique even within the franchise, and that led to the creation of Atriox and the Banished, to a unique art style, and to carving out a section of the Universe for these characters to evolve. Even our debut at gamescom was different, and we intentionally changed things up by showing Atriox defeating three Spartans in battle. To our delight, Atriox was very well received, and thus began HIS journey through the Halo Universe.
All along, the team and I have been touched by the emotion and excitement shown by the fans. Across two betas, you helped us tune the game and make it better – changing everything from controls, to the economy, to the placement of the cameras. This game came to be because the fans demanded it, and you showed up and helped us make the game better. For that, we thank you – this game is for you, and we all hope you enjoy it, and lose yourself a little in this world we love so much.
For us, the launch represents the end of a long, emotional trek to create something new within a franchise that has a lot of history with players. It also is a beginning. It's the beginning of what we hope is a new arm of the Franchise, where we can continue to tell new stories and meet new characters, and in the immediate future it's the beginning of tons of new content and features for Halo Wars 2. On behalf of the team, thank you for taking this journey with us." - Dan Ayoub, Studio Head of Strategy Games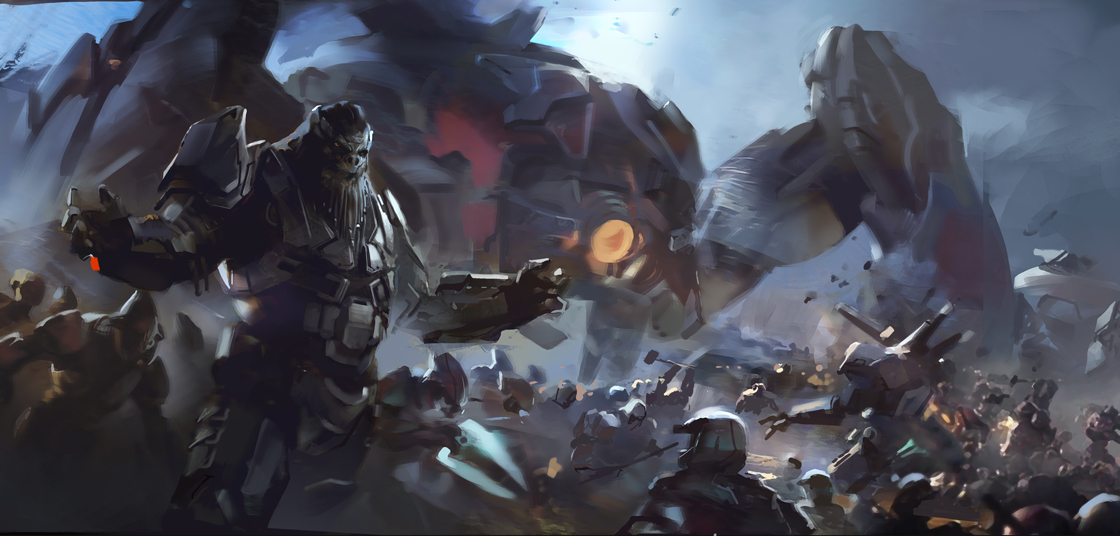 "I'm really looking forward to taking fans on an epic new journey in our universe. That and watching players turn Grunts into cheerfully exploding confetti while rainbow colored Locust beams turn bases into rubble – it never gets old." – Mike Ellis, Campaign Design Director
"I want to thank everyone who participated in our betas. We got invaluable information from them that made a direct impact on the game. On a more techincal note, I'm really looking forward to seeing what fans do with the public stats APIs. Halo fans and RTS players are very dedicated communities so when they come together the results are going to be interesting." – Isaac Bender, Technical Director
"I'm hopeful that people who don't normally play RTS games will give it a try as I think Halo Wars 2 has something fun for everyone! And I'm excited that we created a game with strong characters (including one awesome new female face for Halo) that hopefully everyone who plays can get excited about." – Torey Allen, Associate Producer
"My greatest hope is that the Halo Wars fans who have hung in there with us, and been so passionate for all of these years, and who never thought that this day would come, will launch the game for the first time and realize that they made this possible – it's their game as much as it is ours. And to the players who have never played before, or who may be jumping into an RTS game for the first time, I wish that I could be you right now. You're in for an amazing ride." – Clay Jensen, Multiplayer Design Director
We're excited to start playing the game with you all and we can't wait to show you what's yet to come forHalo Wars 2.Just in the last few days of early access, we've already learned so much from you about how we can make the game better and we're going to keep watching your feedback and improving everything we can for a good long while.
But right now, it's time for us to join you for some games.
Happy ALL UNITS everybody. We'll see you soon!
- Kevin Grace, Narrative Design Director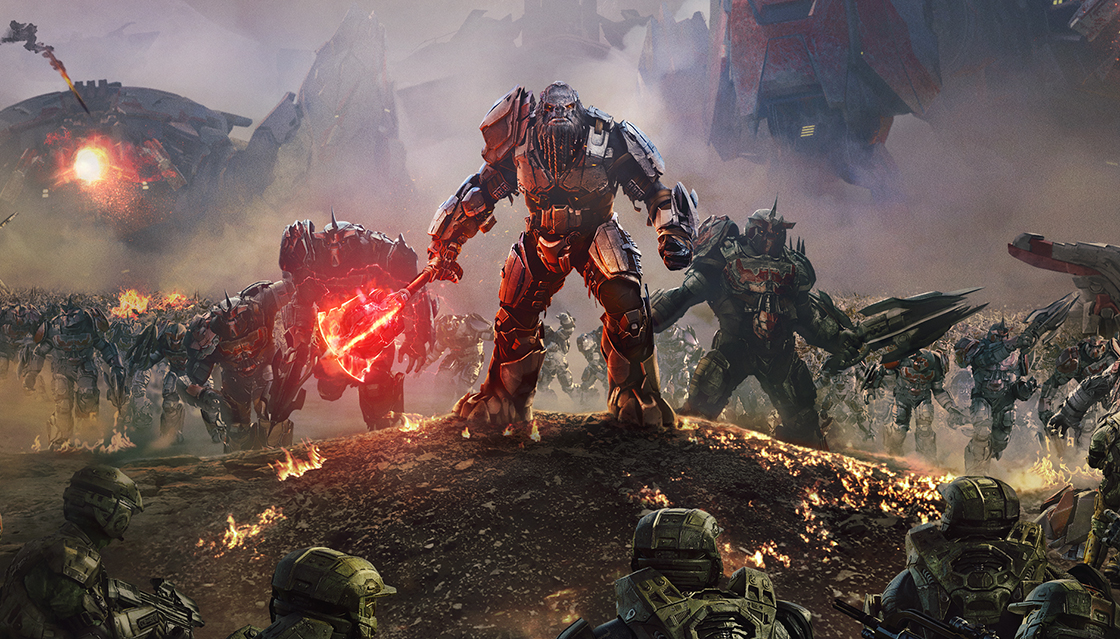 Halo Wars 2: Live
Last week, 343 Industries and Creative Assembly celebrated Halo Wars 2 with the community via a special livestream event hosted at 343 Industries, which included exclusive interviews, gameplay hands-on and prize giveaways. We also shed new light on what fans can expect with the Season Pass, including new content available every third Wednesday of the month, new campaign missions in Operation: Spearbreaker and a new leader named Kinsano. Future multiplayer maps will also be available for free to all players, regardless of whether they purchased the Season Pass. The Halo Wars 2 team will have more to share at PAX East next month.
If you missed the show last week you can catch the whole thing on-demand right here:
And if you want even more Live show goodness, check out this behind-the-scenes Periscope stream that GrimBrother One and I recorded last Thursday afternoon.
Lastly, if you just want to catch some of the special featurettes that were shown during the show, we've got you covered below!
The Music of Halo Wars 2
Halo Wars 2 Strategy Vidoc
Halo Wars 2 Character Vidoc
Halo Wars 2 MegaConstrux Challenge
Additional Resources
If you're in need of more information about Halo Wars 2 chances are we've got what you're looking for right here on Waypoint. Check out the following resources:
Halo Wars 2 Multiplayer Mode overview w/ creative assembly
Did you know that Halo Wars 2 offers four different flavors of competitive multiplayer fun? Dan and Cassie from Creative Assembly break down the differences bewteen each of Halo Wars 2's multiplayer offerings in this overview video:
Halo Wars 2 Blitz Tips w/ Creative Assembly
Learn even more about the all-new multiplayer mode, Blitz, with this helpful overview from members of the Creative Assembly Halo Wars 2 team!
Community Participation
Want to discuss the game, talk about the story or share strategies? Stop by our Halo Wars 2 Game Forum.
Need help or assistance? Check out the Halo Wars 2 Support Forum.
Thank you for your support of Halo Wars 2 and we look forward to seeing you online and having you as part of our community!