Hey there! By now you've noticed that HaloWaypoint.com has undergone a significant transformation today (this isn't even our final form). Right now, the change to a light theme and the new the header might be changes that stick out to you most, but there's more than meets the eye. The Web Team has worked tirelessly on the new site update and we'd love to give you a quick look at some of the other new features here at Halo's home on the web.
The new profile pages have been completely revamped and offer quite a bit of customization. To visit your profile just sign in at the upper right hand corner, click on your gamertag and then click profile. Curious about what the new profiles look like? Check out mine here. Here's where you'll find all of your games stats for each Halo game. From here you can also customize your Bio (let everyone know what awesome Halo projects you're involved in), and choose from a wide selection of avatars and banners. You can unlock new avatars and banners by posting in the official Halo forums and leveling up!
All new for the site is the Community landing page. This section is all about you, the Halo Community. From here you can catch up on the latest Bulletins and blogs as well as check out what Halo events are upcoming in the new Calendar page. The Calendar page is your go-to location for all types of Halo related events coming down the pipeline. If for some reason you've been all warm and cozy living under a rock and just recently decided to come out you'll learn that Halo: The Master Chief Collection releases on 11.11.2014. Additionally, future Halo matchmaking updates, eSports events and other Community happenings will appear here. Now you won't need to mark your calendar, we've done it for you!
We've added a featured poll section to the Community landing page as well. You'll want to check the polls often as we'll be looking to get your opinion on a wide variety of Halo topics. Finally, the official Halo forums here at Halo Waypoint have received a new engine, not just the shiny new coat of paint that you see. We've tweaked some sections and have added entirely new ones such as the Halo Channel section. You can find a detailed walkthrough of the new forums in this new forum post.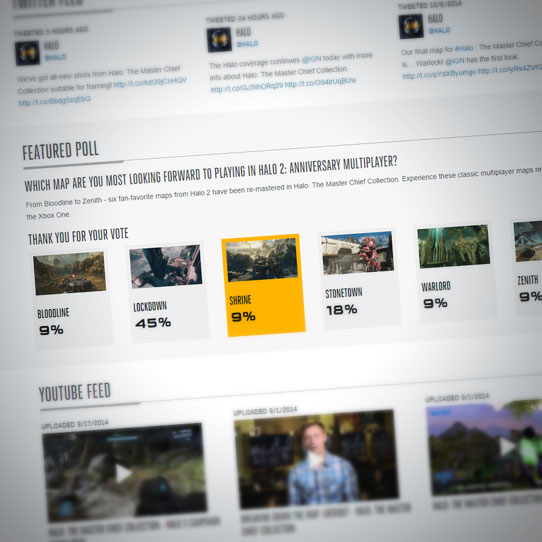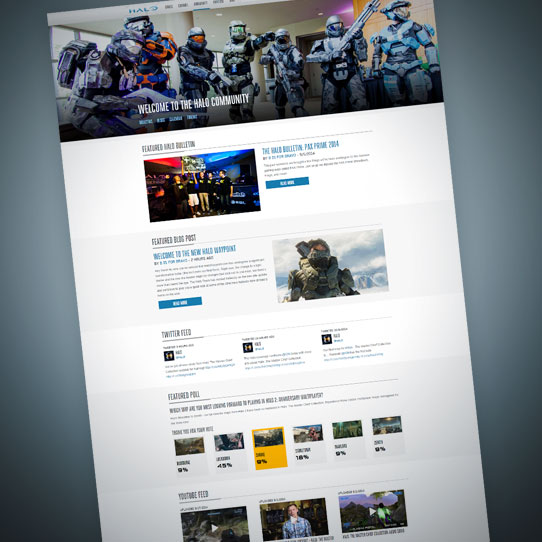 Discuss